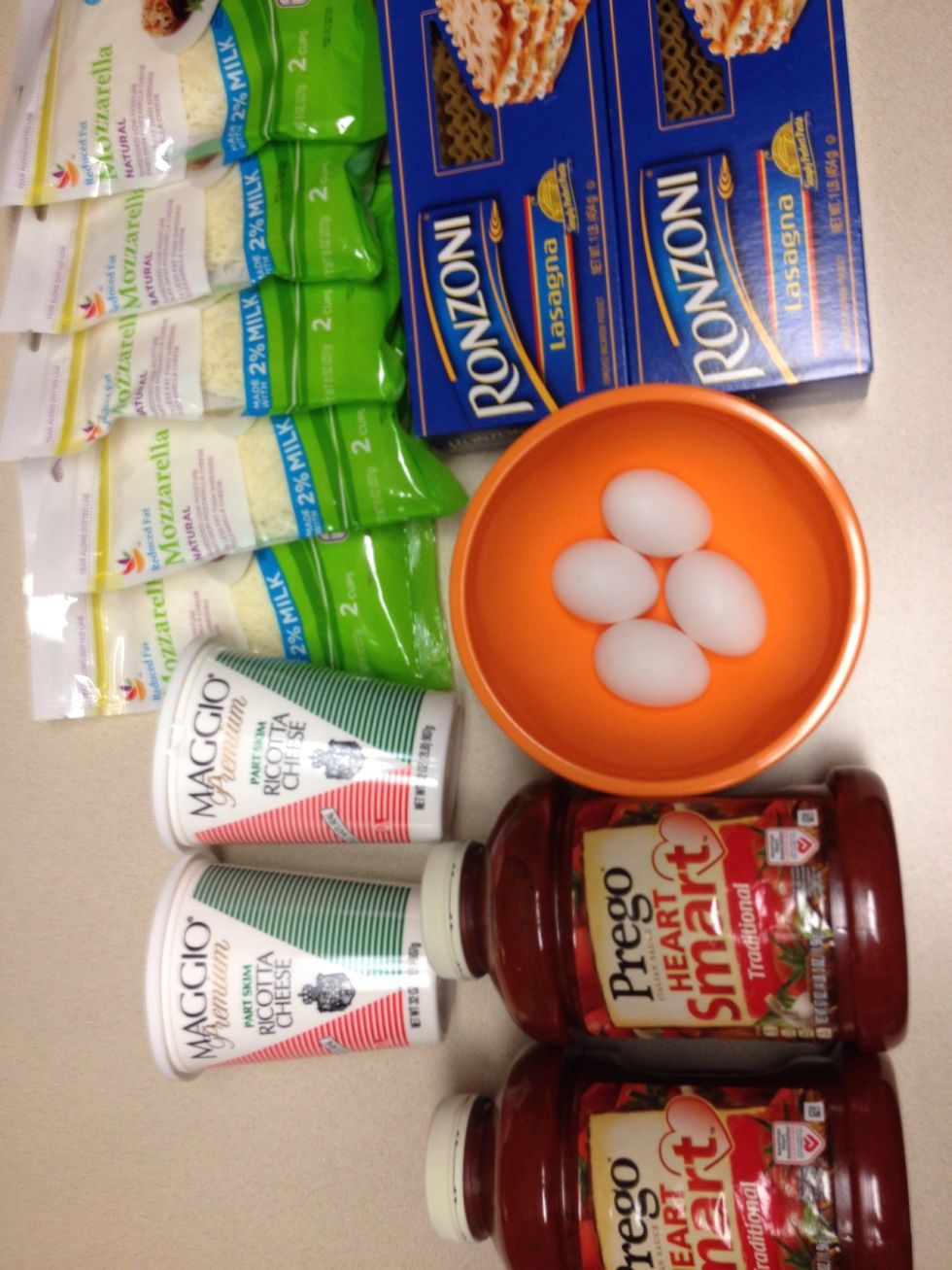 Here are all of the ingredients (I made two lasagnas so this is double what the supply list says)! Preheat oven to 425 F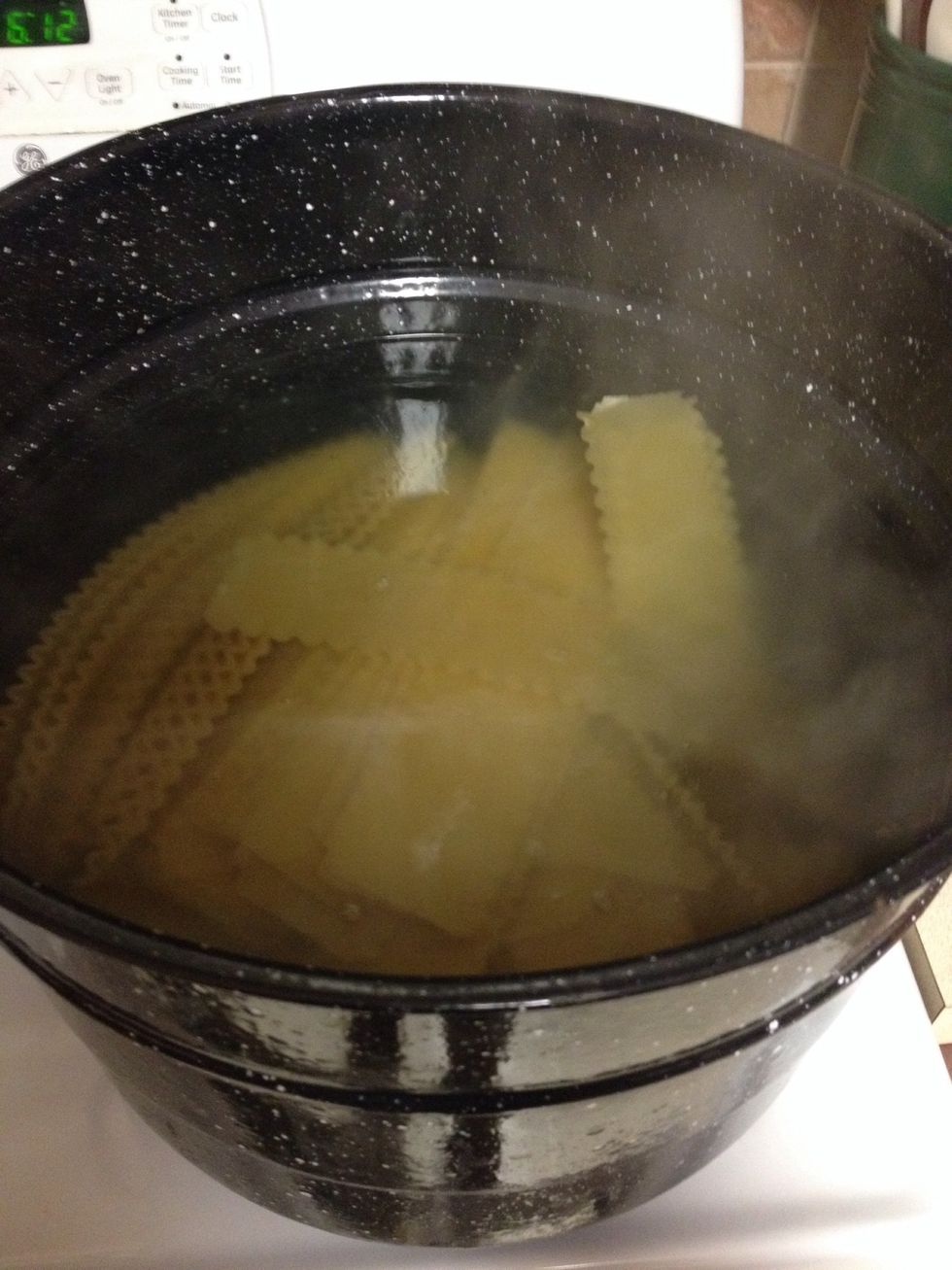 Boil water and then carefully place lasagna noodles into the pot while stirring to keep the pasta from sticking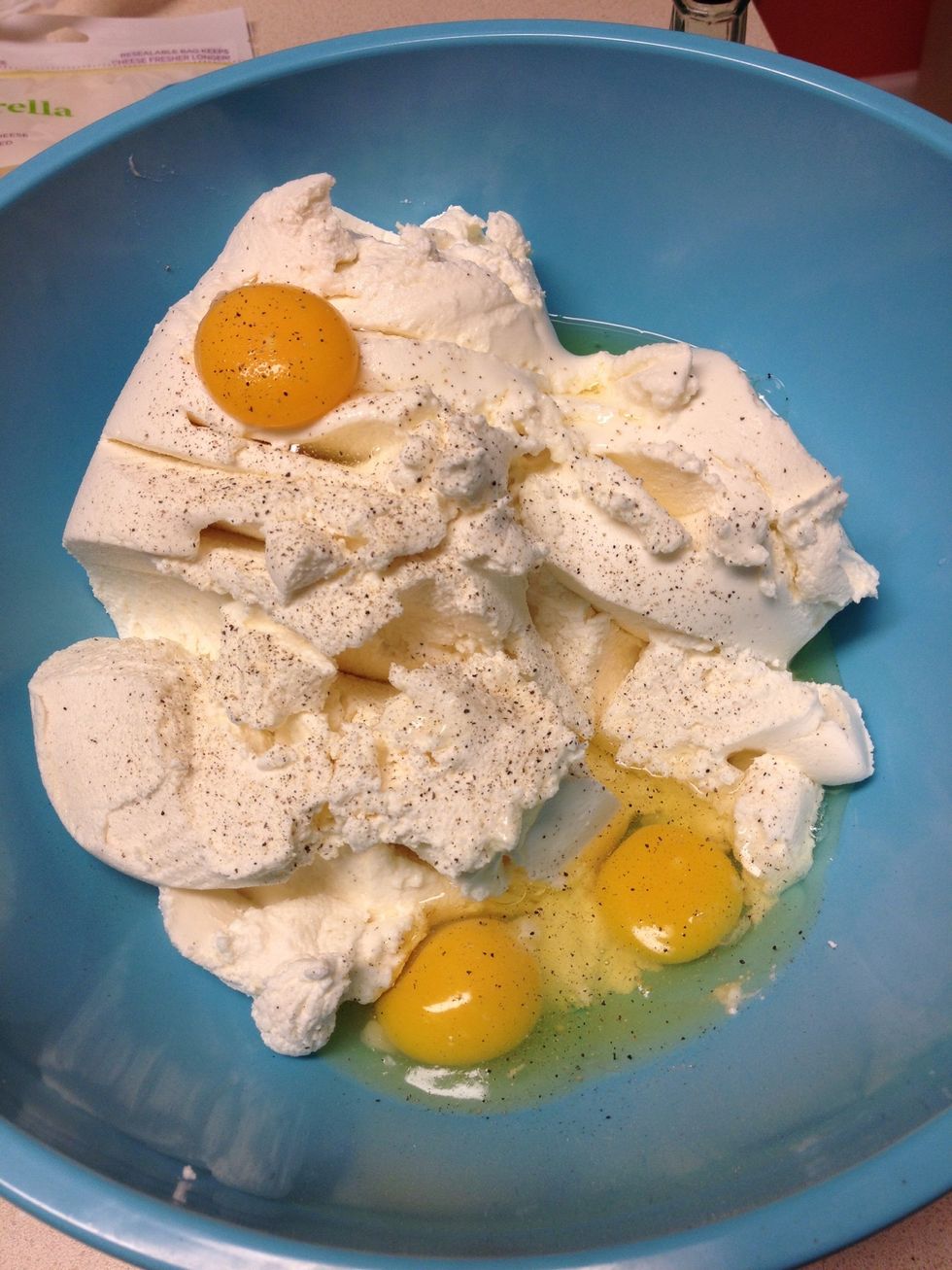 Mix eggs and ricotta together with lots of pepper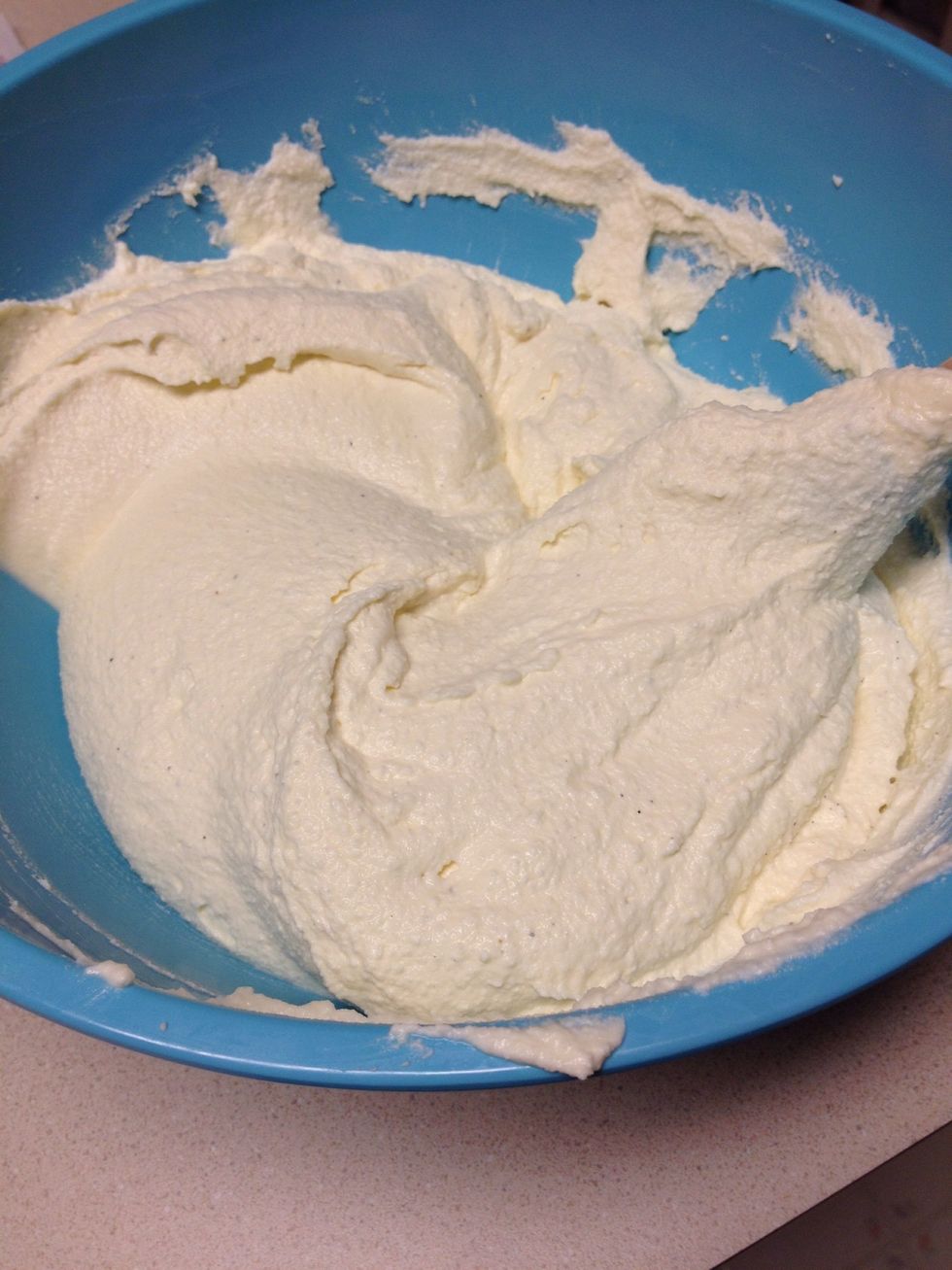 Keep going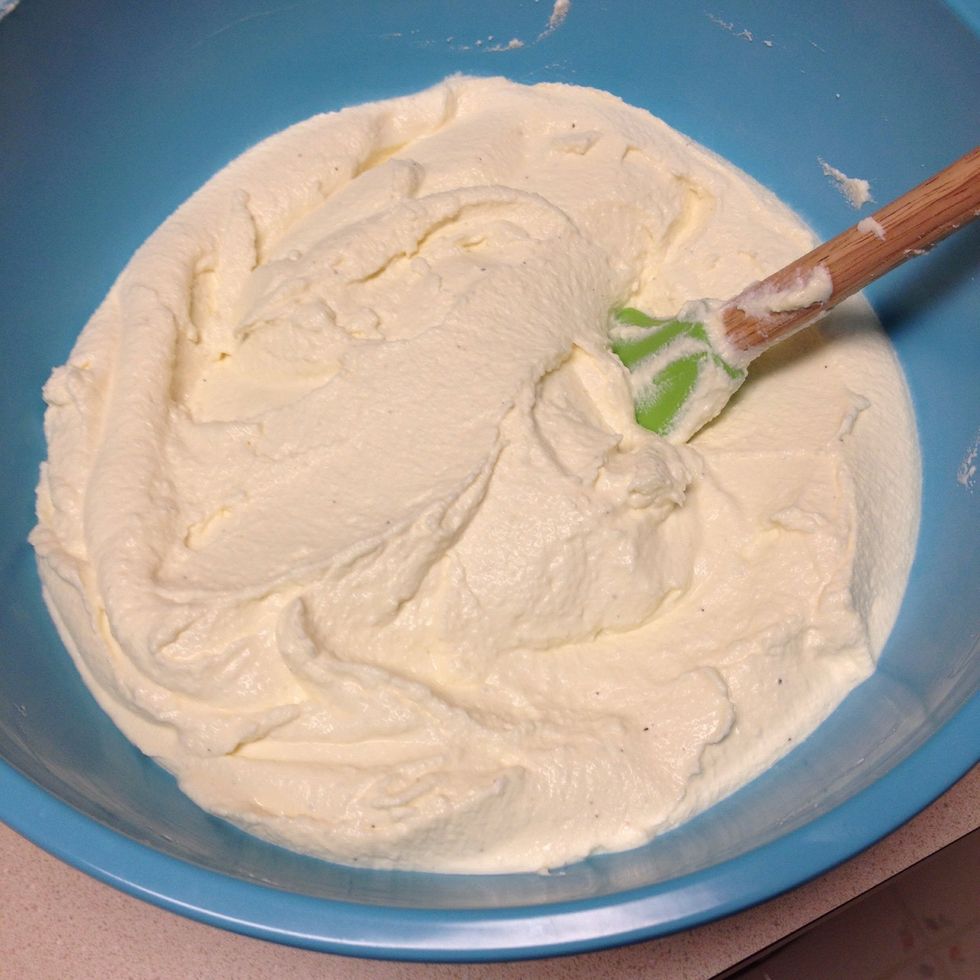 Perfect! Now for some variations...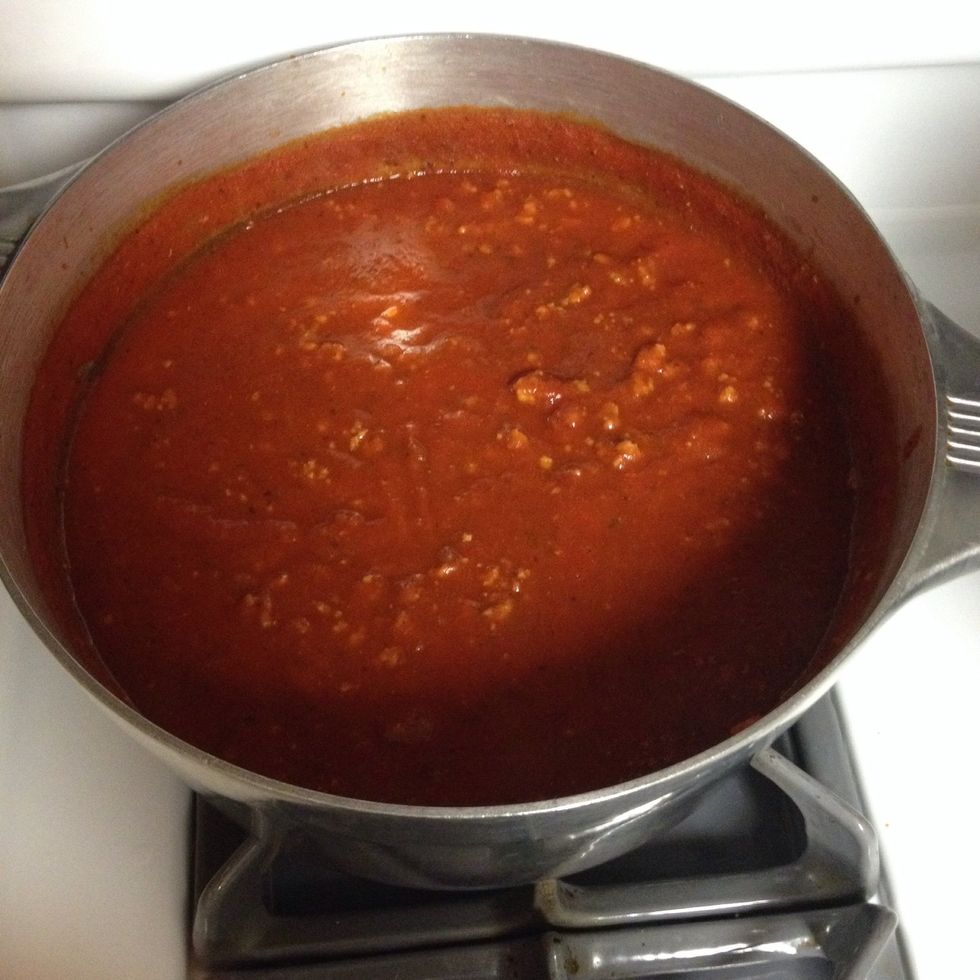 Cook ground turkey or beef and then add sauce for a meat lasagna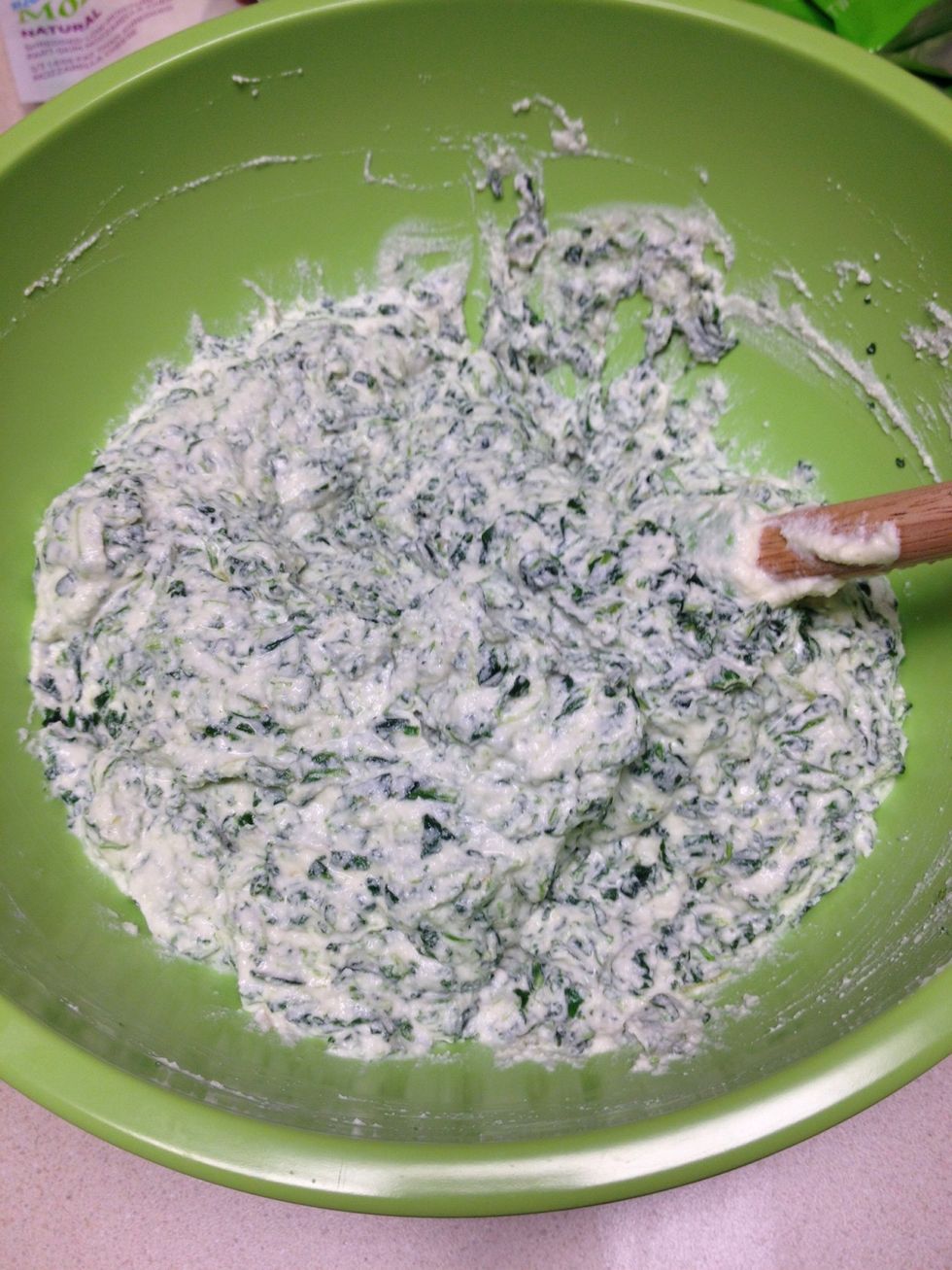 Add chopped, cooked spinach to the cheese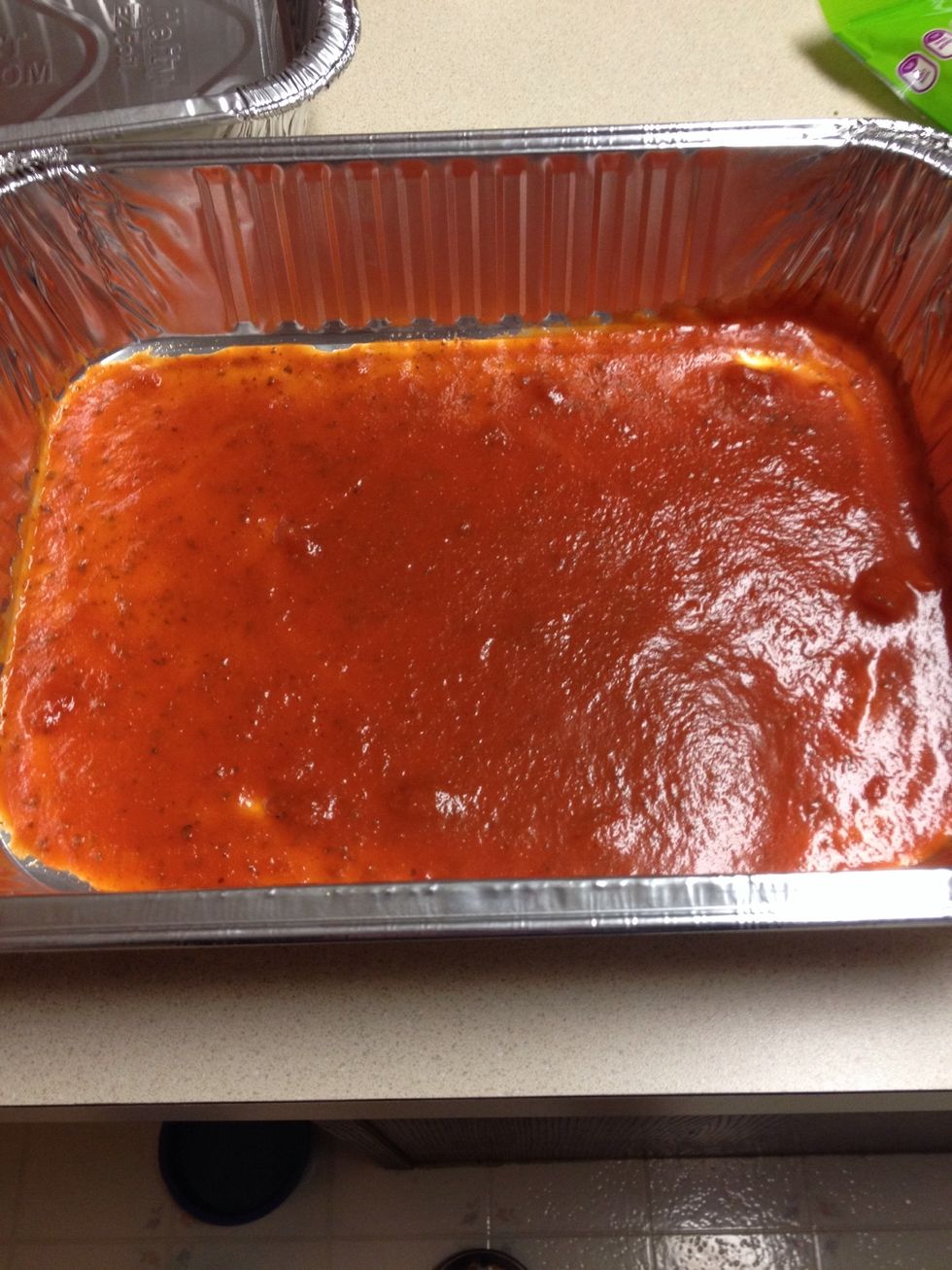 I am making a spinach lasagna here, add just enough sauce to cover the bottom of your pan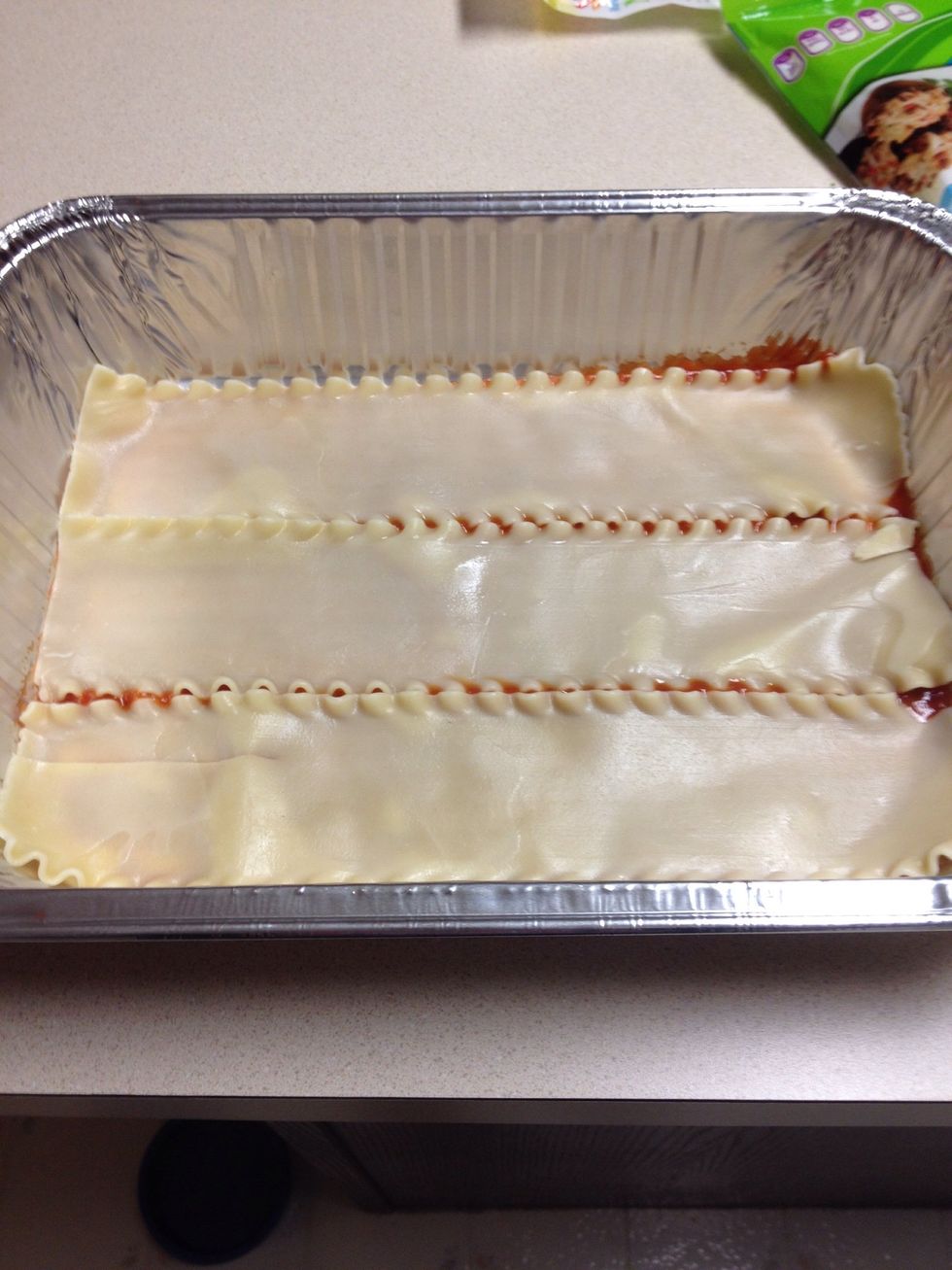 Now three noodles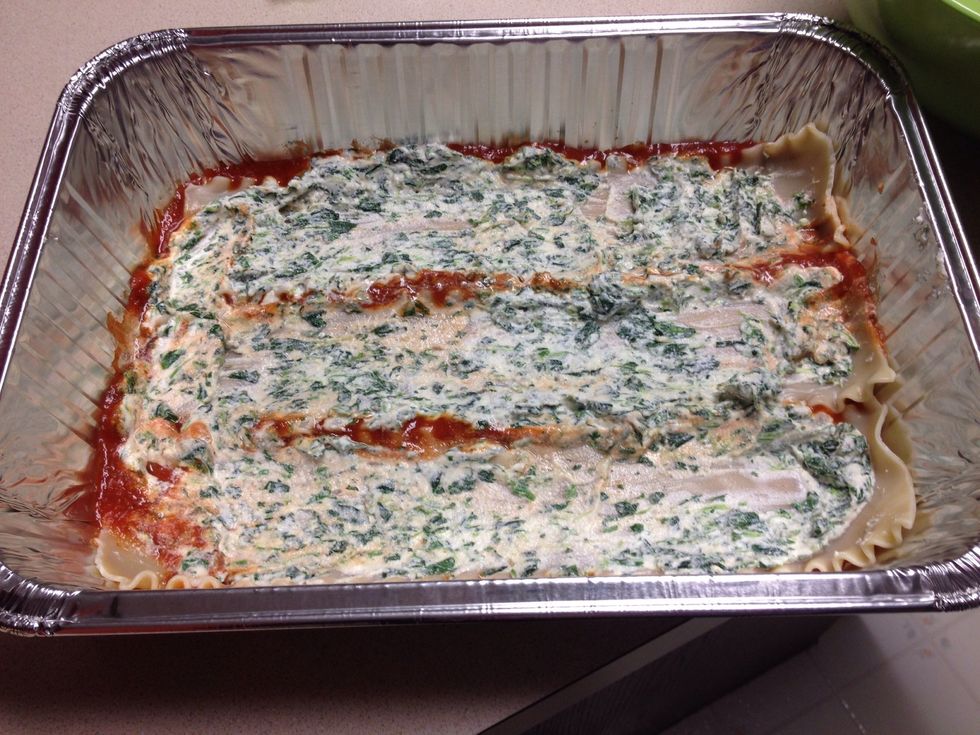 Cover noodles in ricotta mixture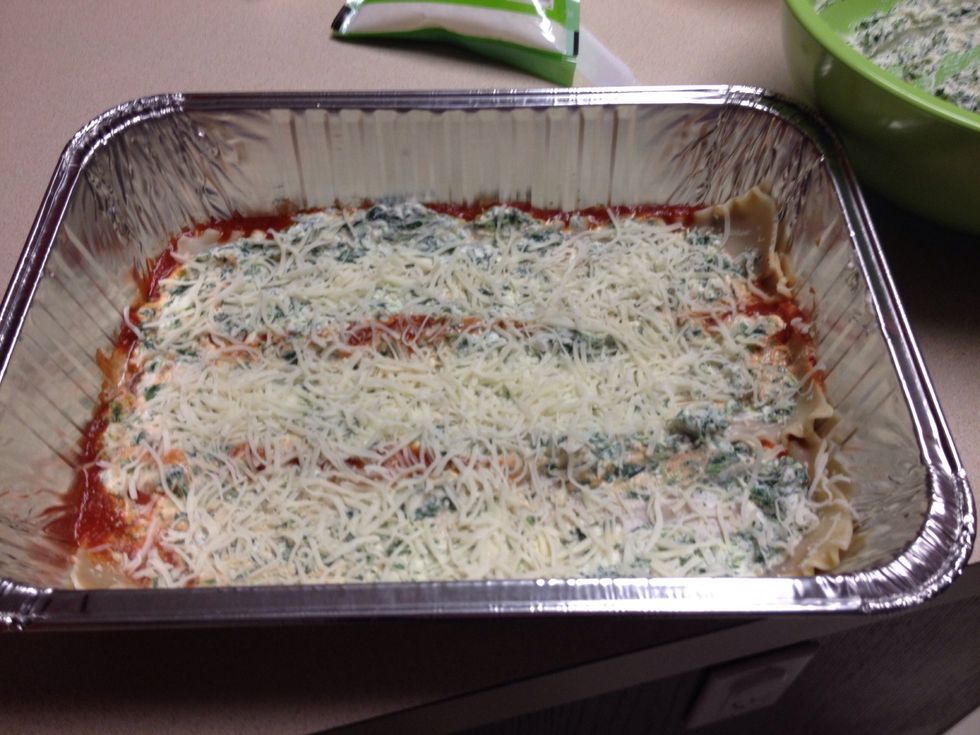 Now cover with mozzarella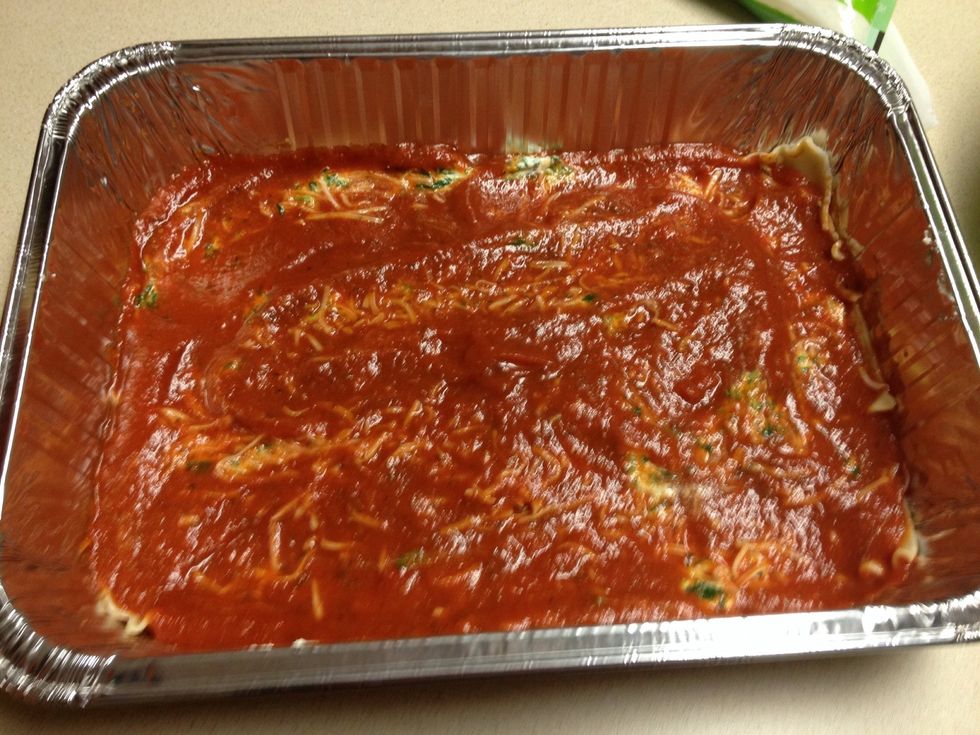 And sauce! Repeat all layering steps until you have three layers ending in a fourth layer that is just the pasta and then sauce (no cheese for the fourth layer)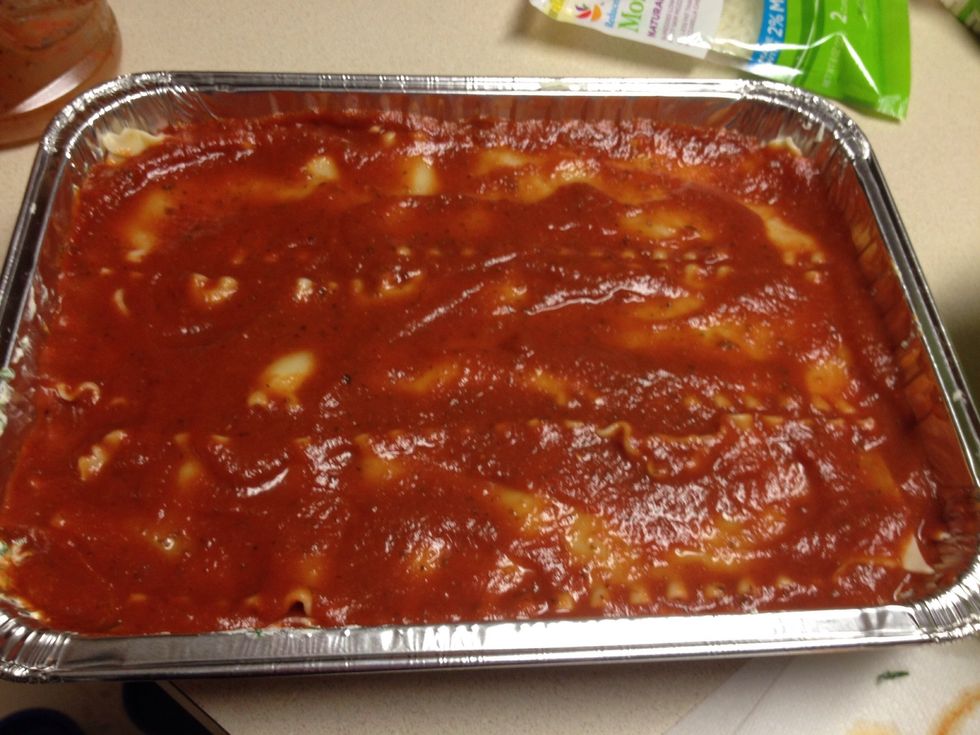 Bake in the oven until bubbly (about 1.5 hours) and add mozzarella cheese on top for the last five minutes of baking. Once out of the oven, let sit for at least 15 minutes before cutting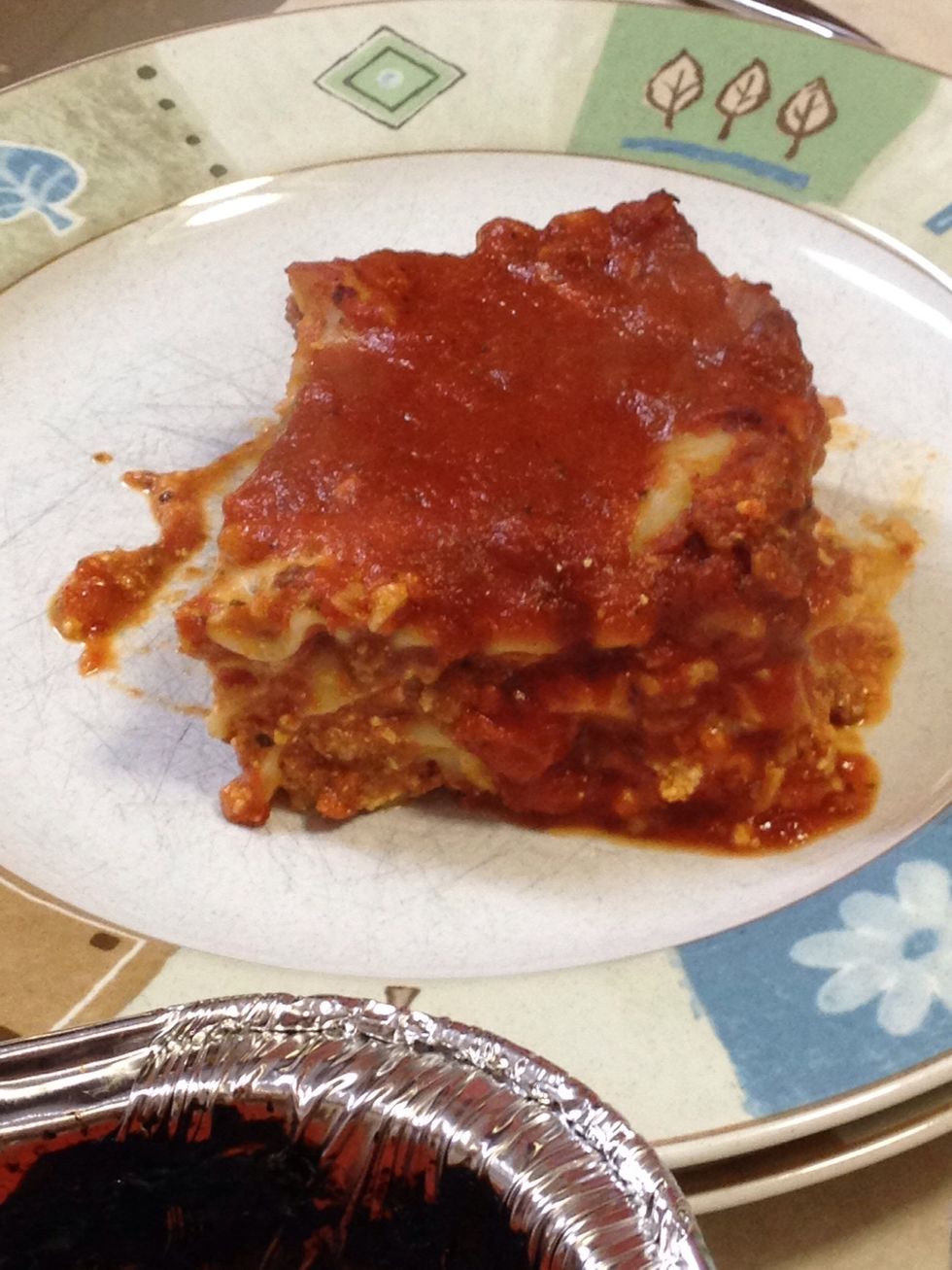 Enjoy!
1.0 Box of lasagna noodles
2.0 Eggs
32.0oz Ricotta
8.0c Sauce
4.0c Shredded mozzarella
Pepper
***optional***
2.0c Chopped spinach
1.0lb Ground turkey or beef