An easy lasagna to make! This by no means is a classic lasagna. It's just how I make it at home. And I find it pretty fly. Enjoy!
117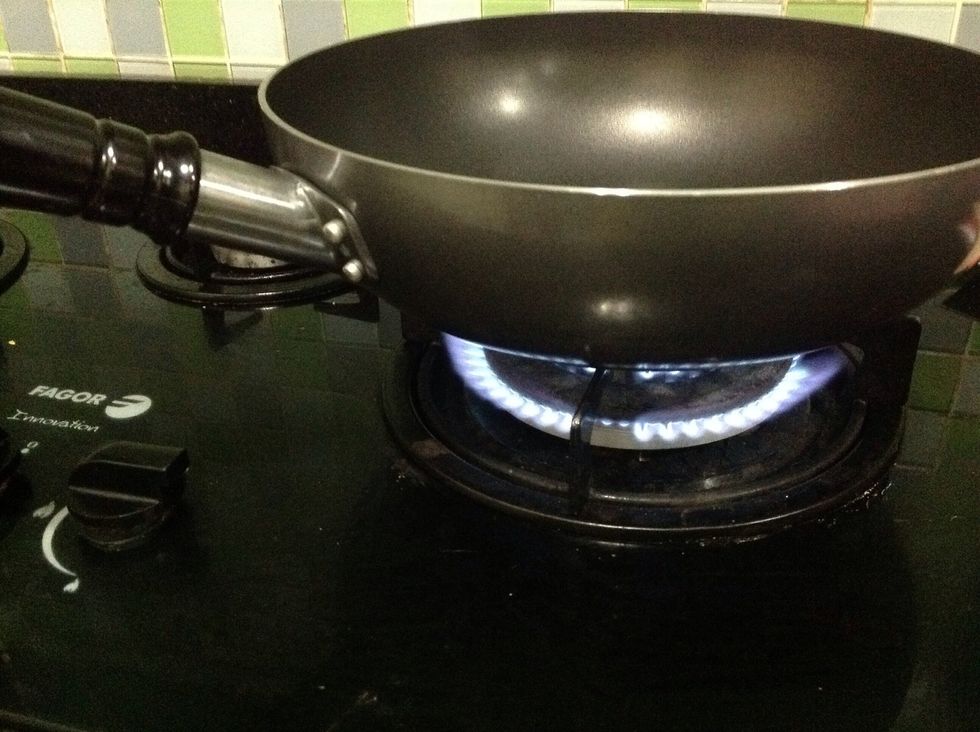 Get a pan with high sides and heat it up on high heat.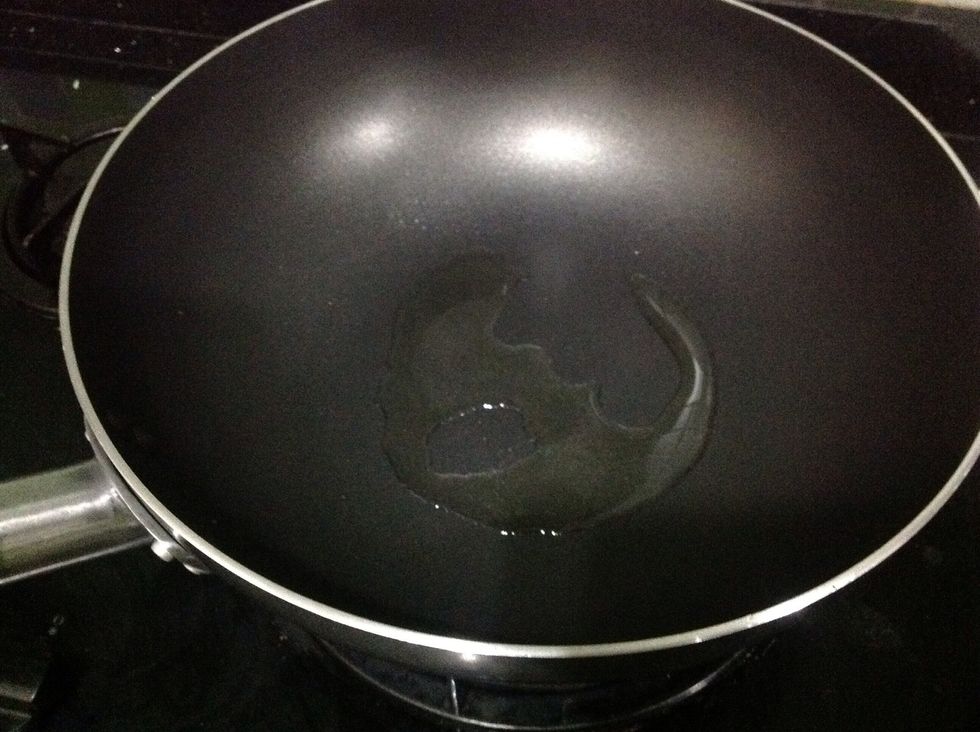 Add about 2-3 tbsps of olive oil to the pan.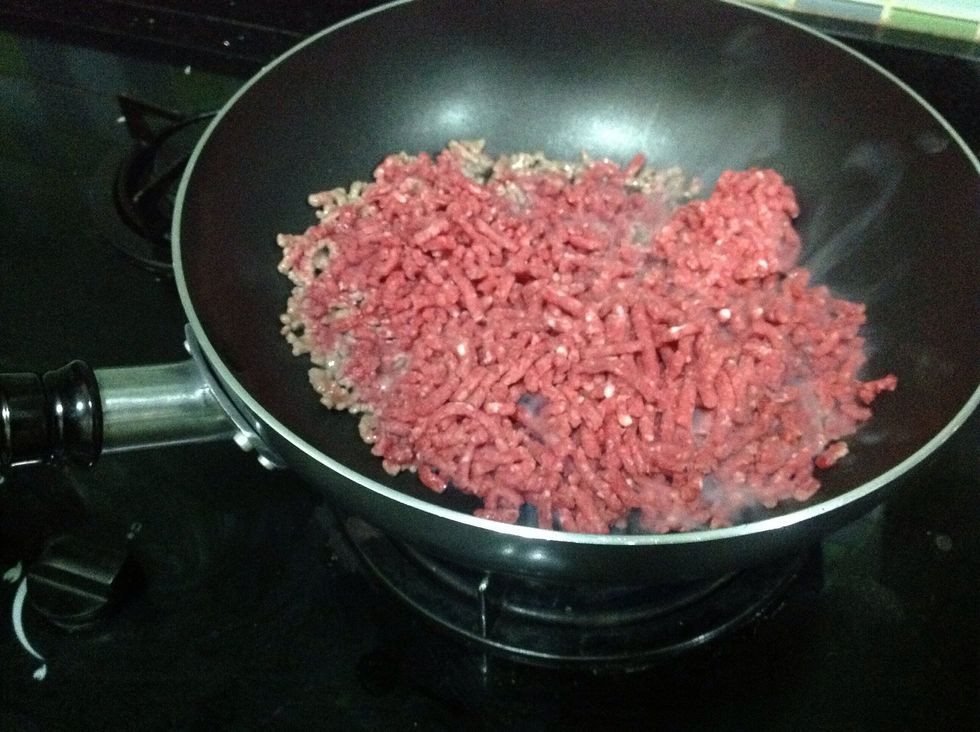 Then add the ground beef and immediately break them up, mixing it.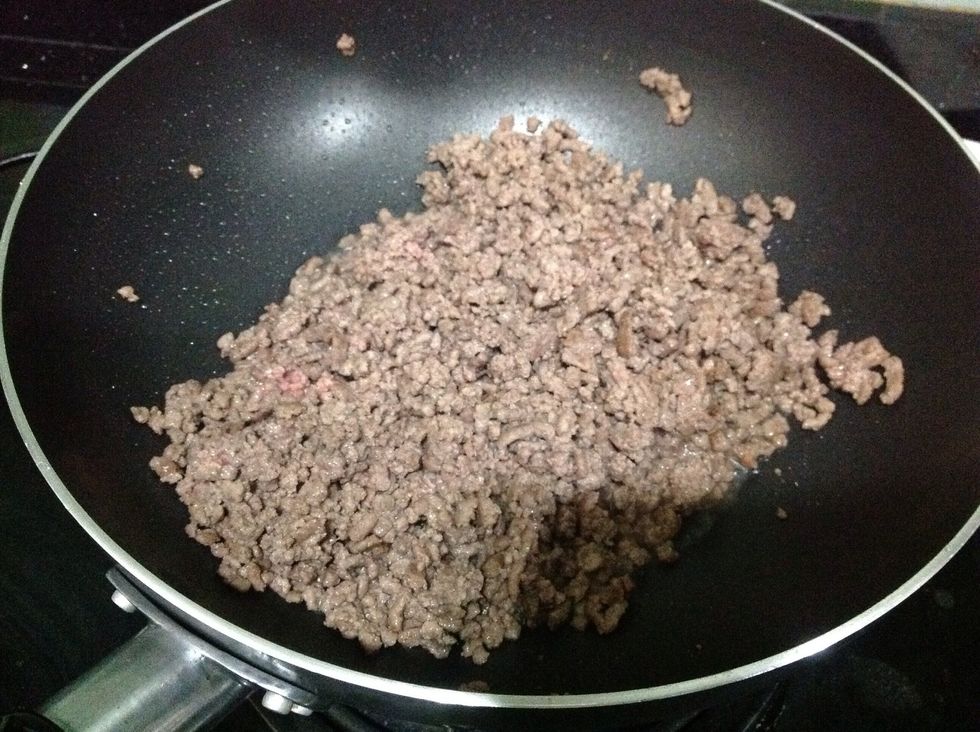 Once their browned -it's ok if there's a little pink here and there, we're gonna cook it again later- turn the heat off.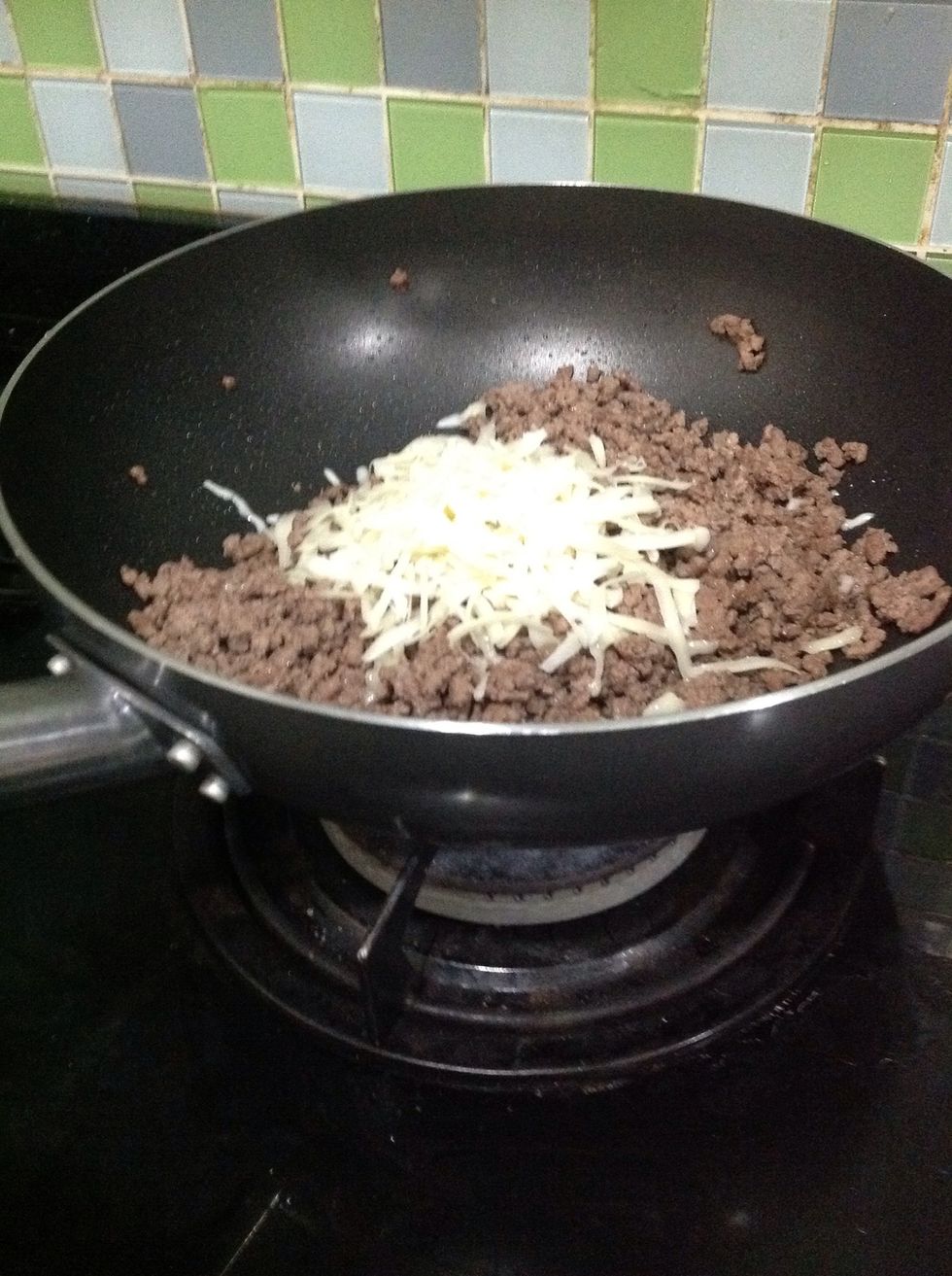 Then add 1/2 cup of Monterey Jack cheese to the beef and mix it up.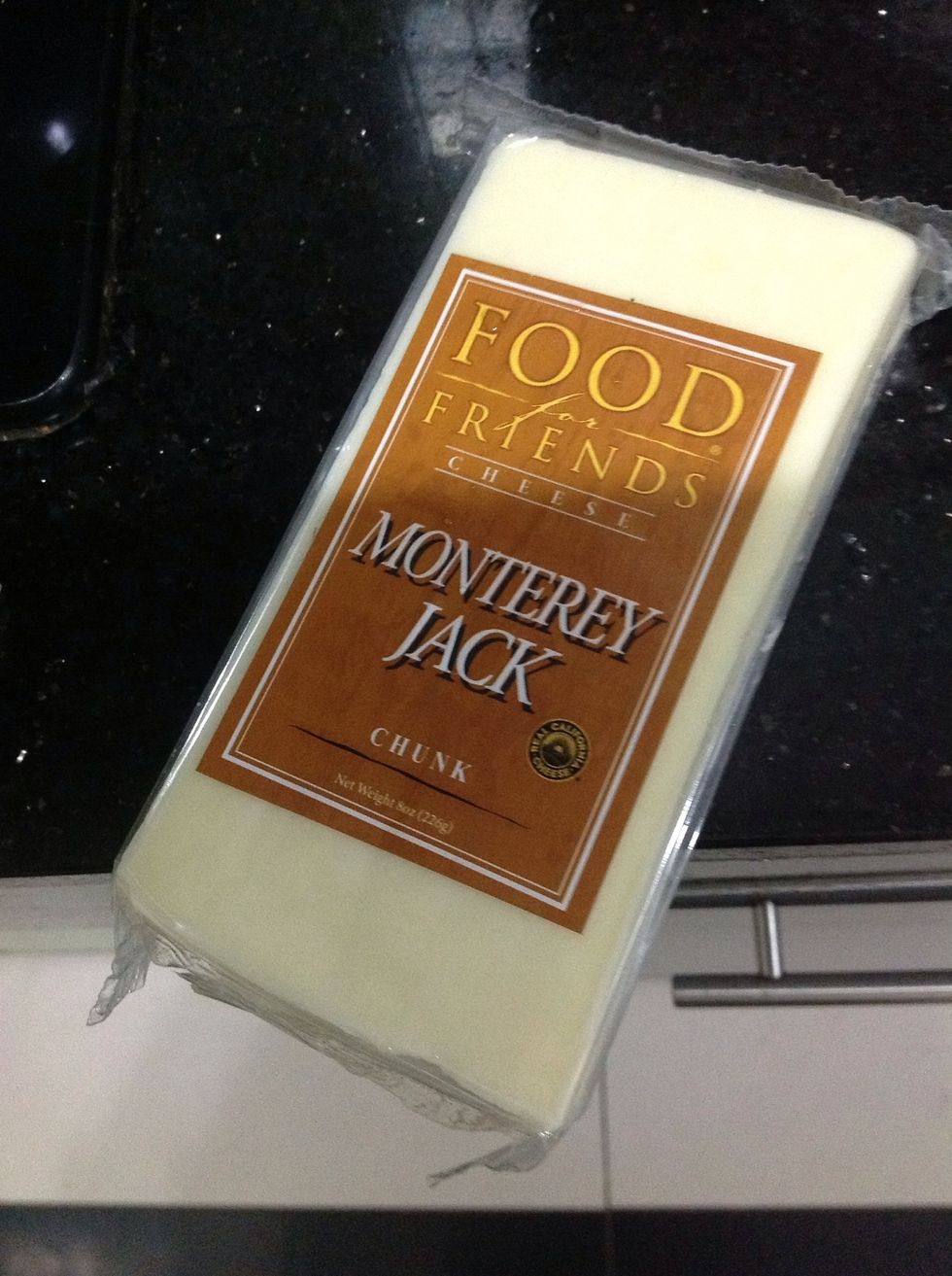 I used this cheese. But you could use any cheese you want really. Cheddar, mozzarella, Parmesan, pecorino, anything!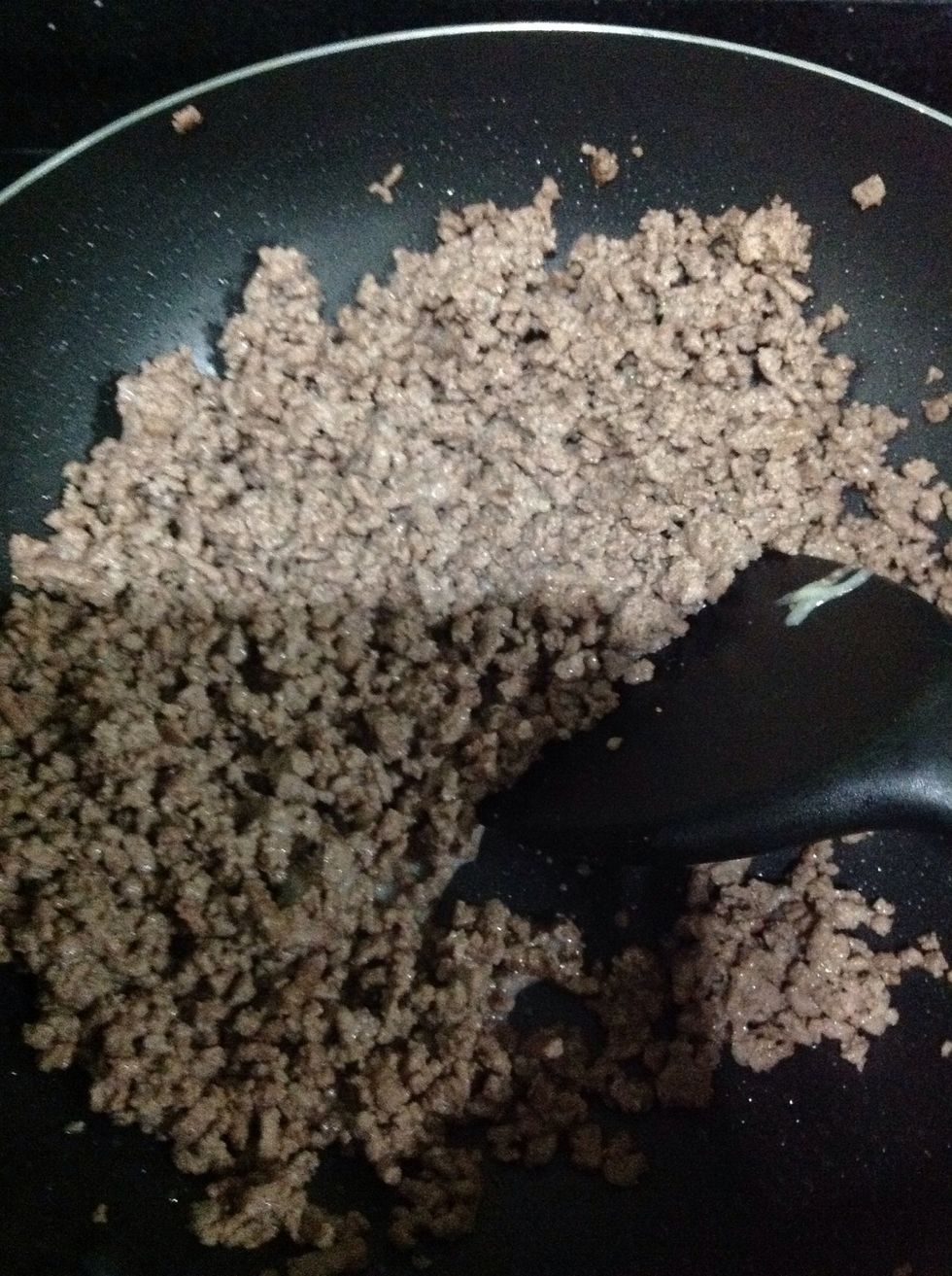 We don't add salt to the beef because we add cheese and cheese is pretty salty.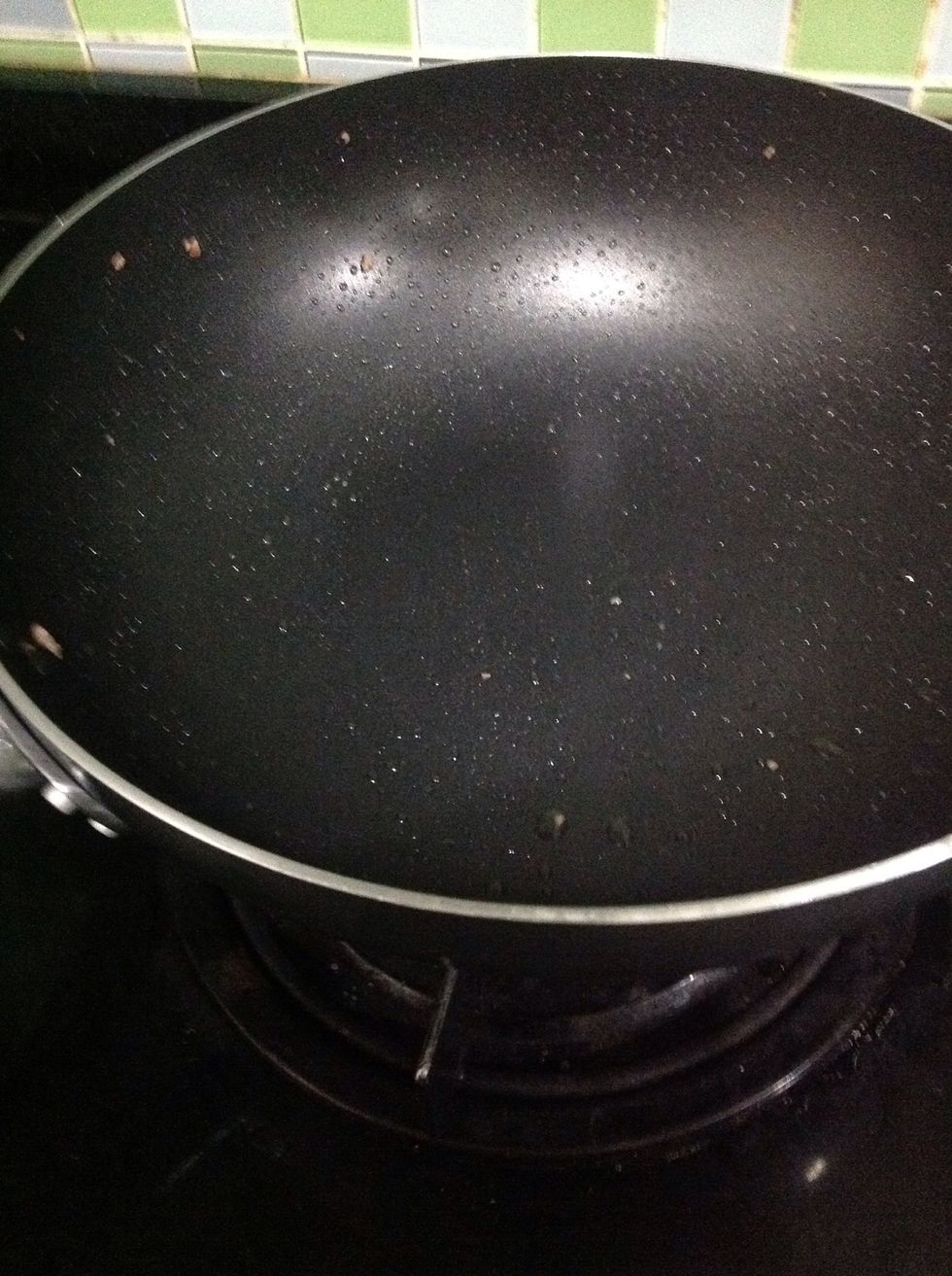 Now, place the beef in a separate bowl. I used lean beef, so not much fat rendered out of the beef. I just left it as it is to go with the next step.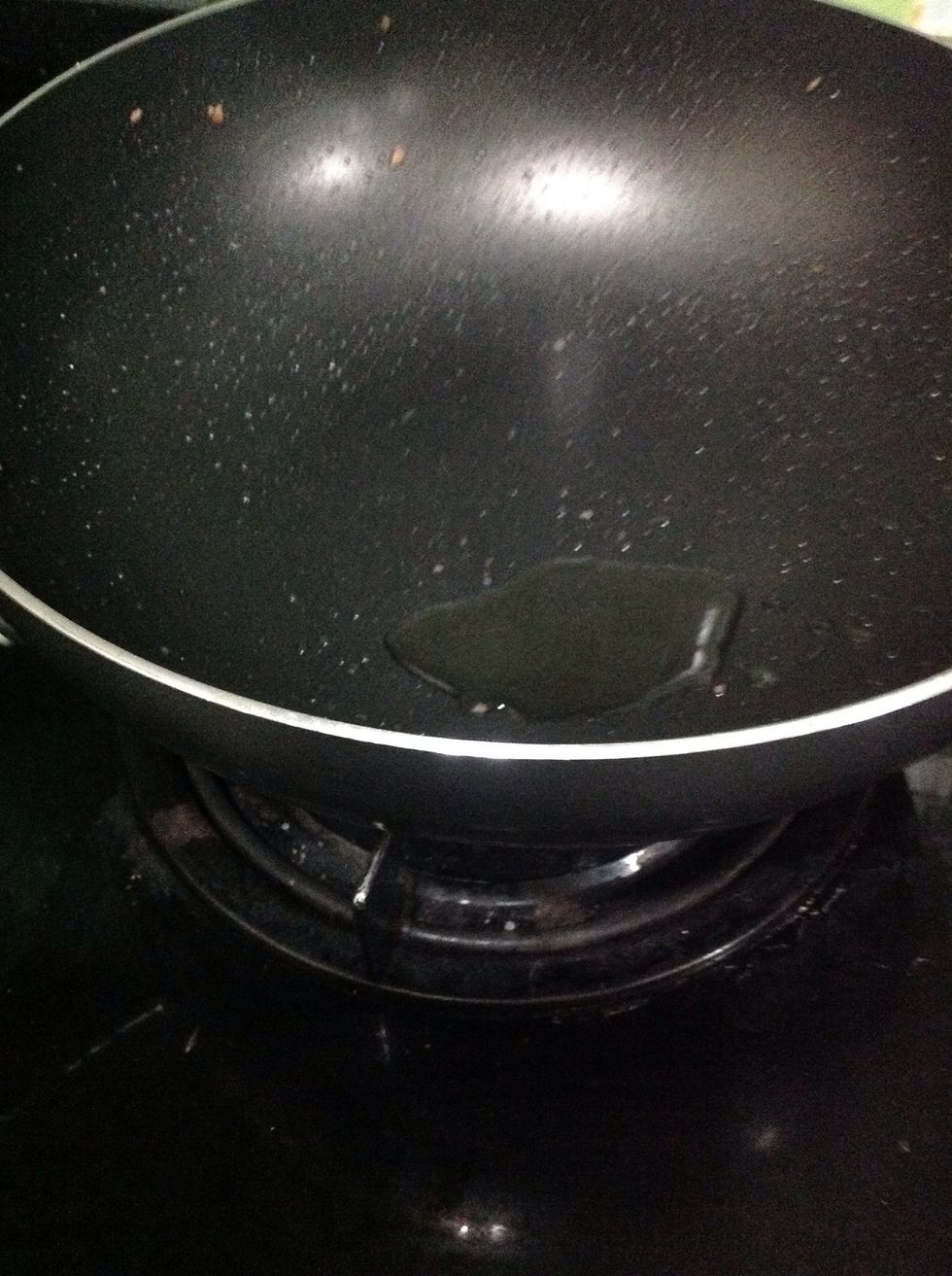 If a lot of fat rendered out of your beef, remove some of it. Anyway, add about 3 tbsps of olive oil to the same pan.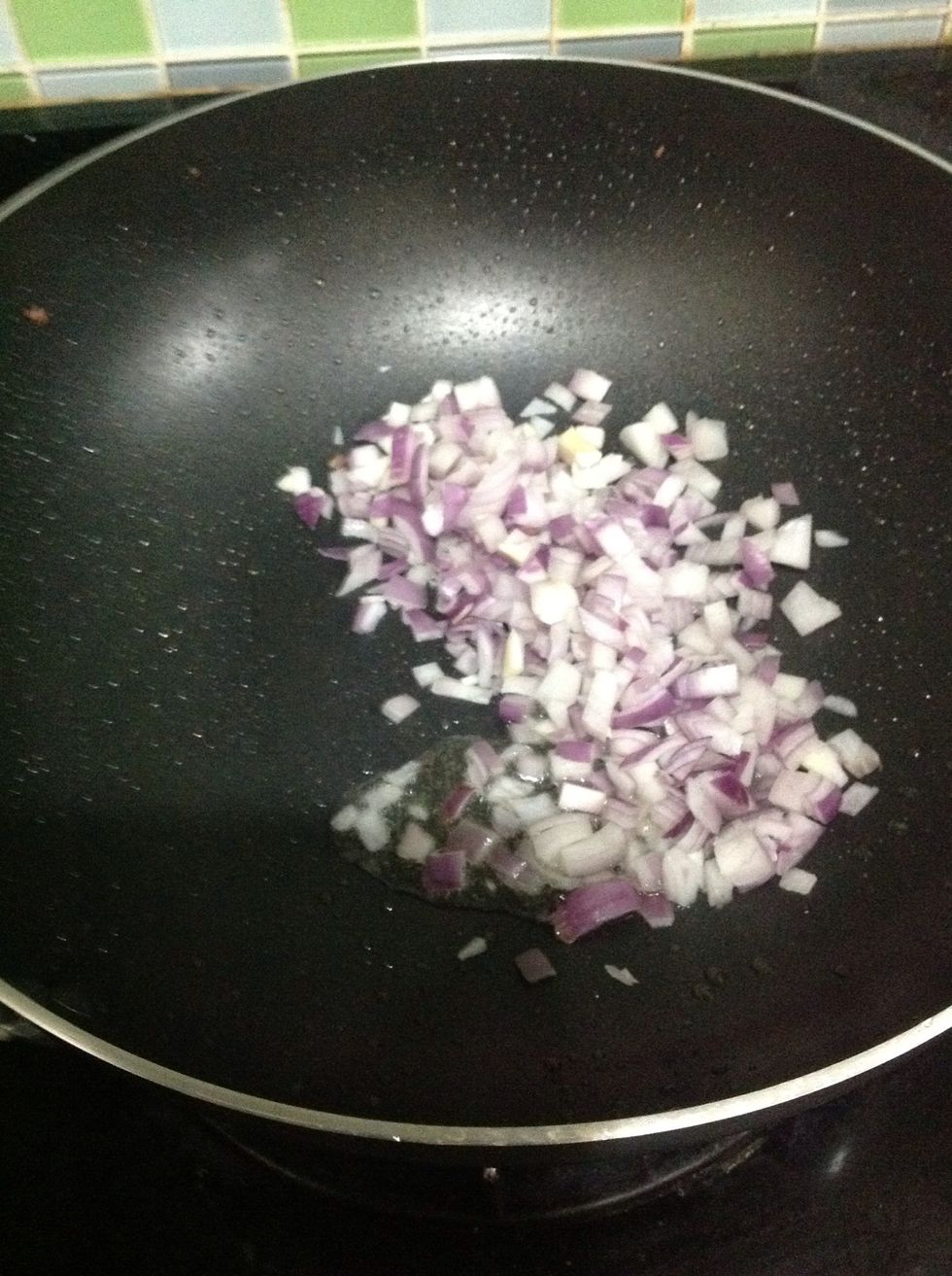 Add the onion. I love onion so I used a whole medium-sized onion. If you don't really like it, simply use half or use a small onion. 😊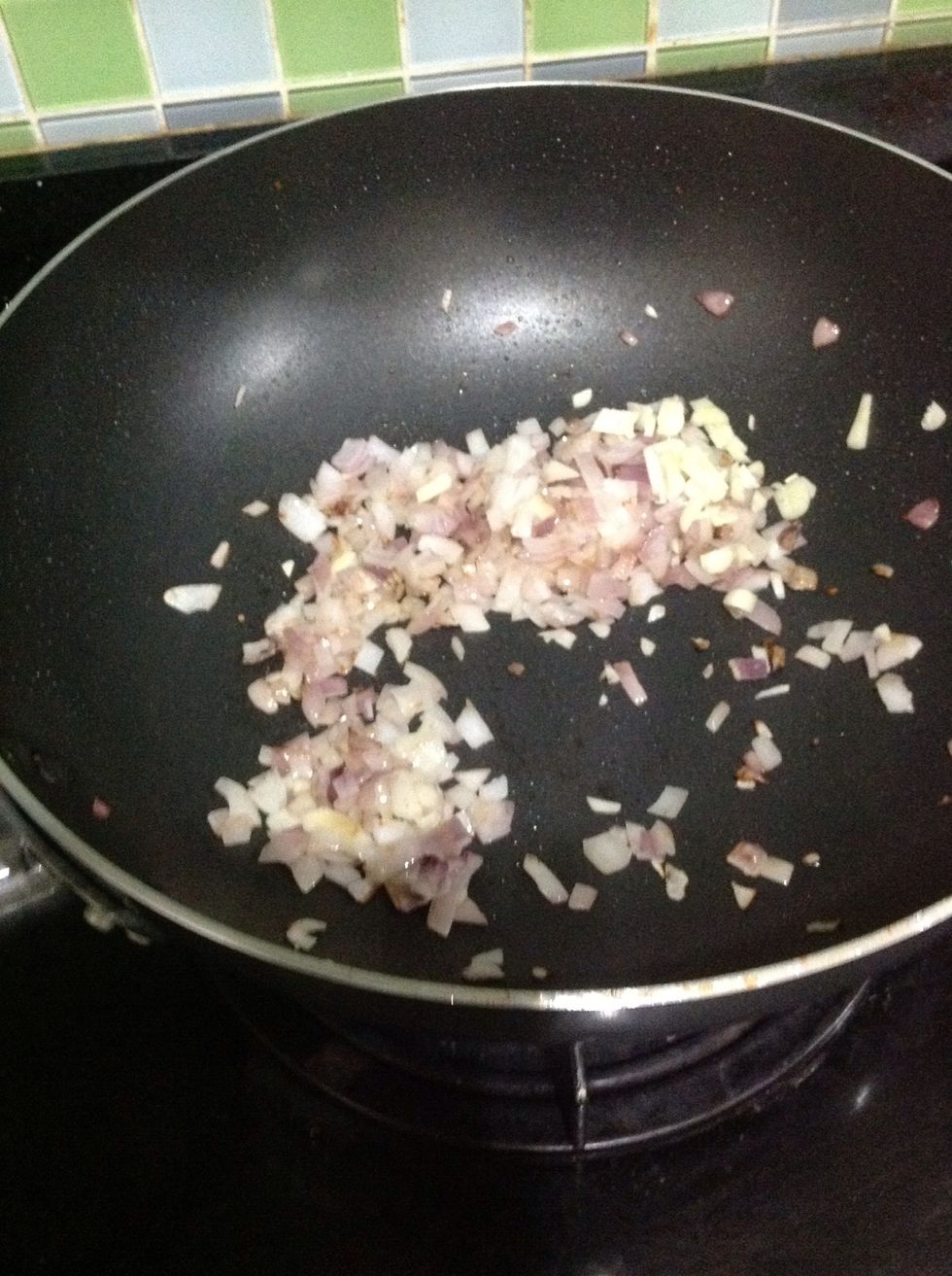 Once the onions have cooked down a bit, add the minced garlic.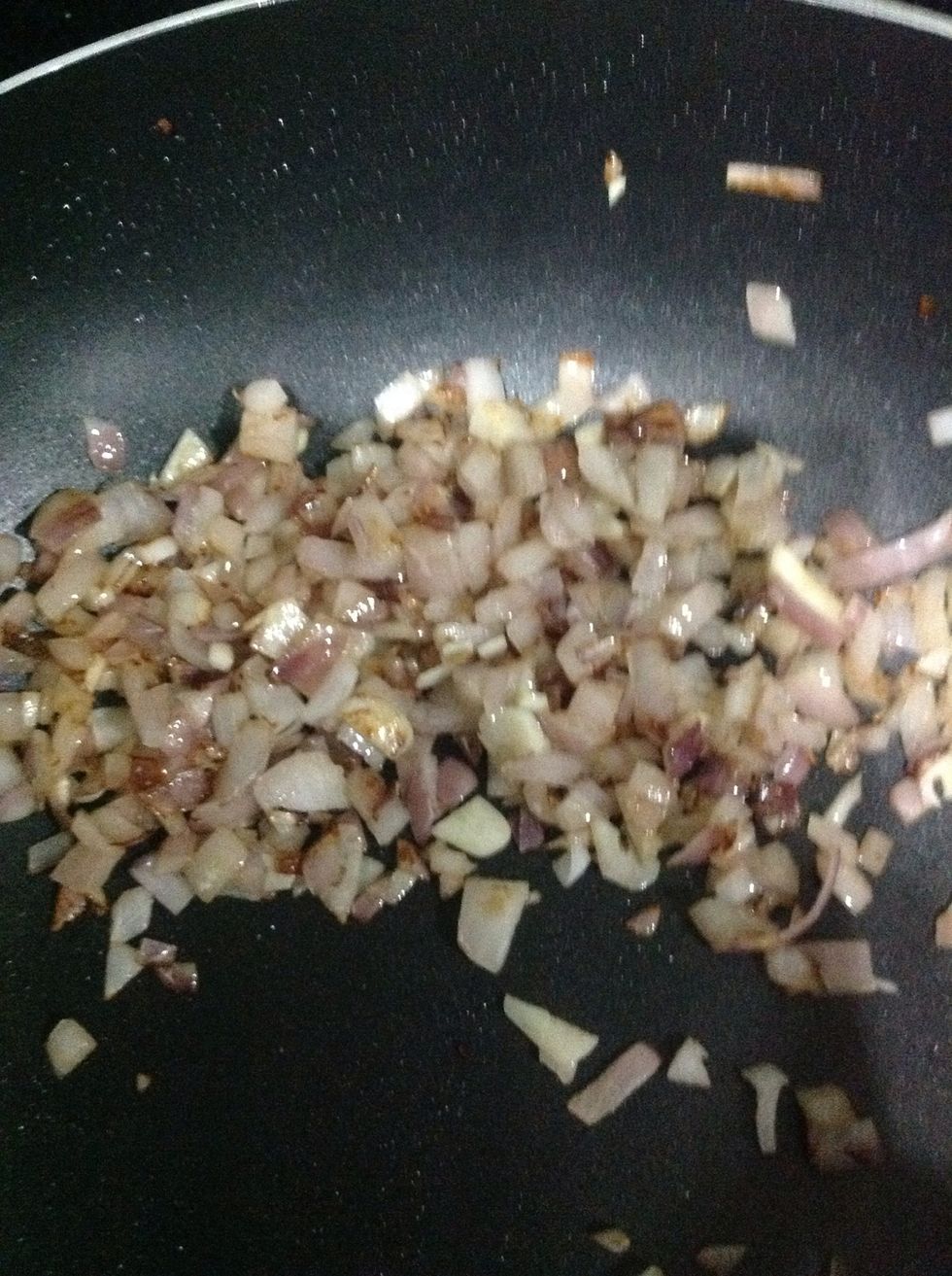 Once they're all browned, it's ready! 😏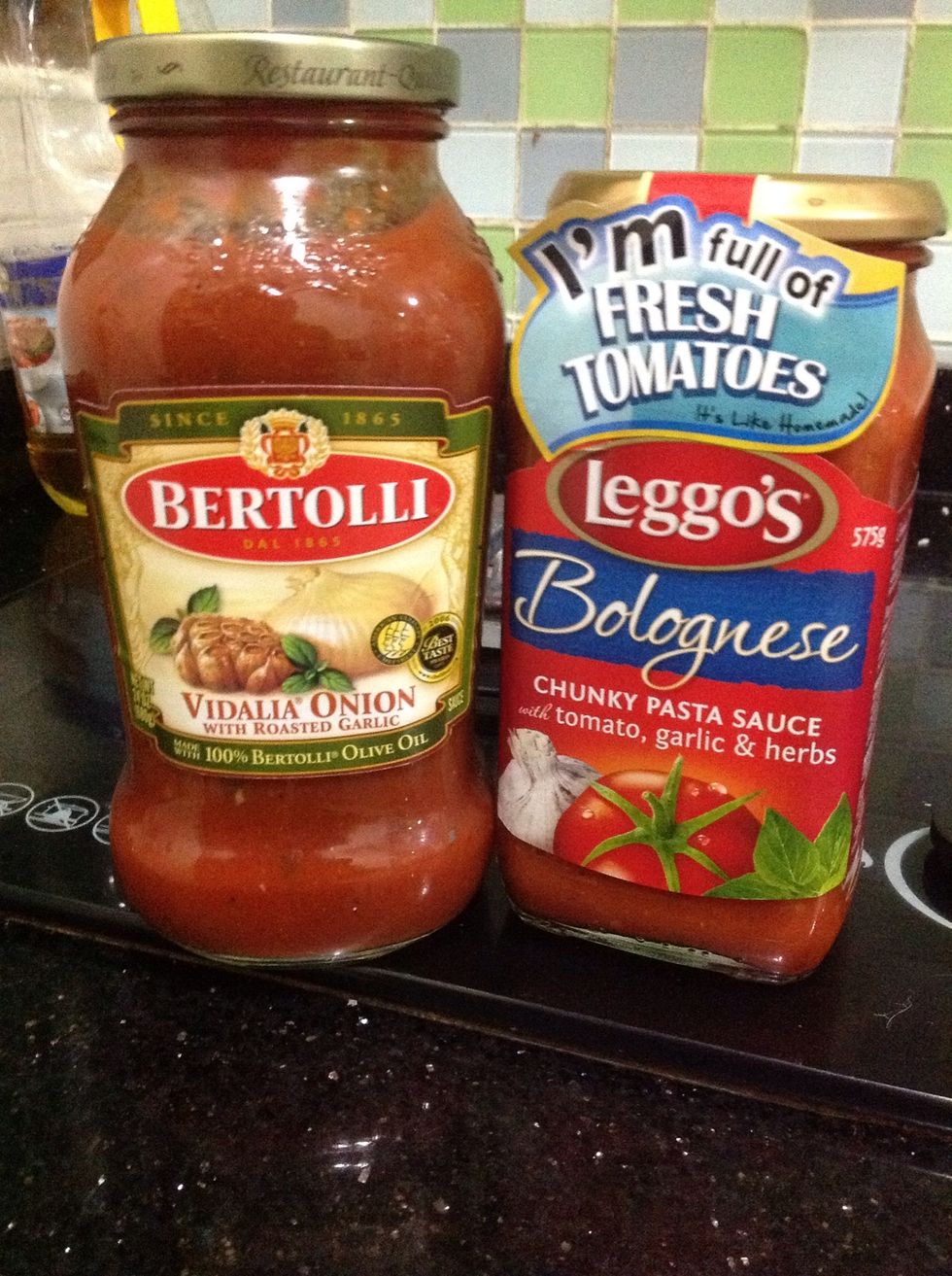 I'm using store bought pasta. This recipe is by no means 'classic' or 'authentic Italian' or like the real deal. Its just a good lasagna 😊😉😏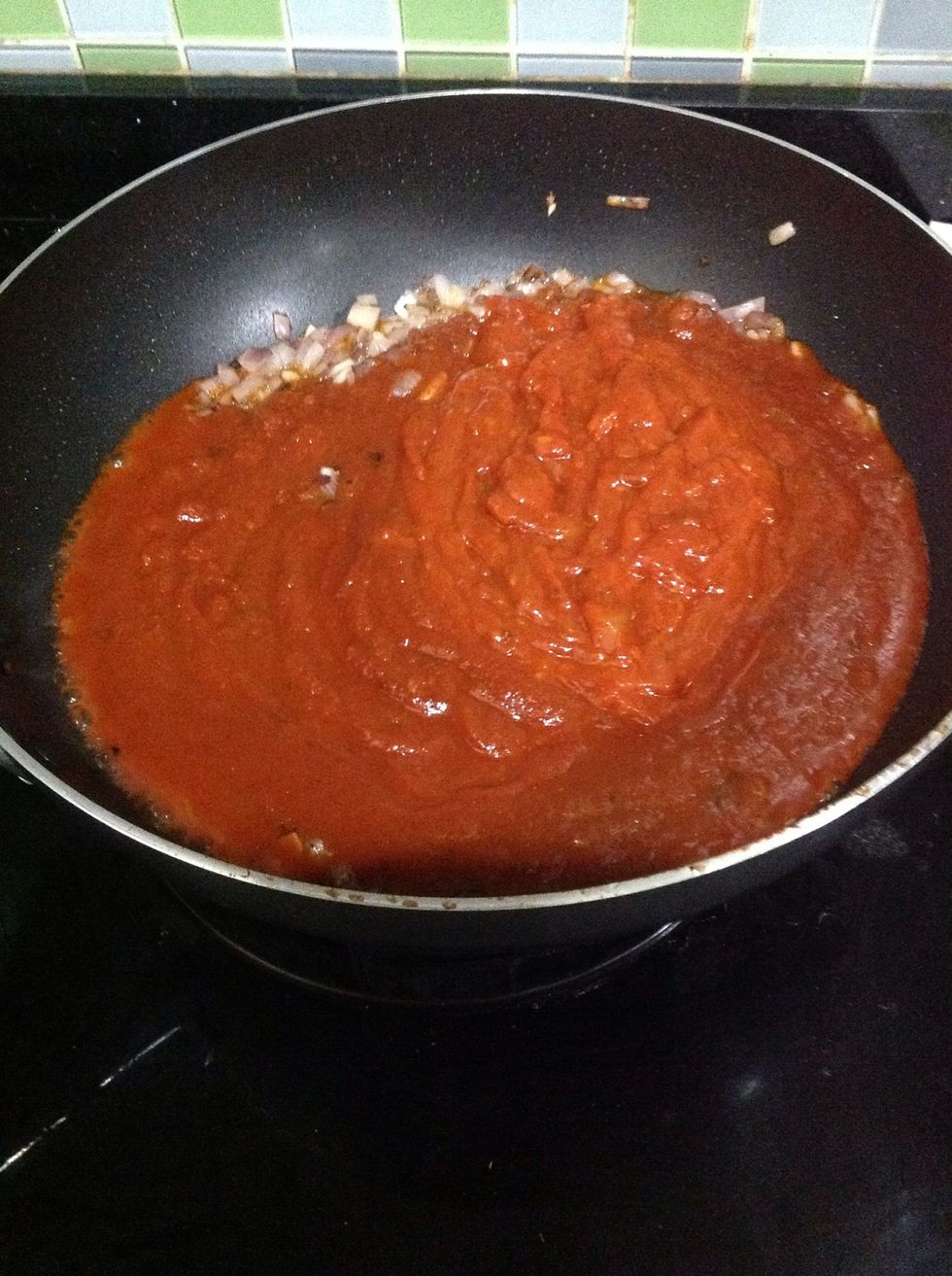 Now add them both to the pan.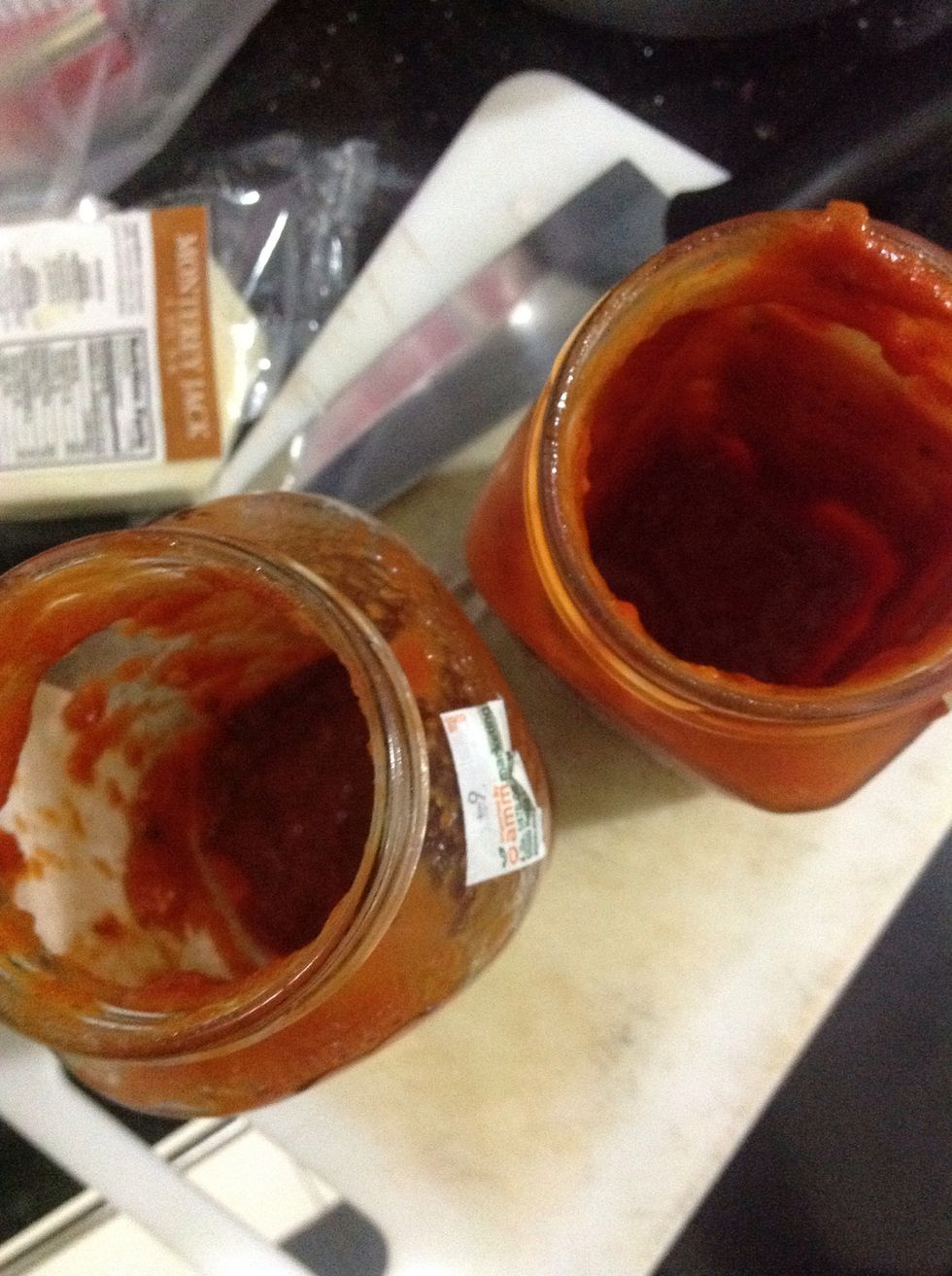 Now we don't want to waste the bits and pieces of the remainders in the jars.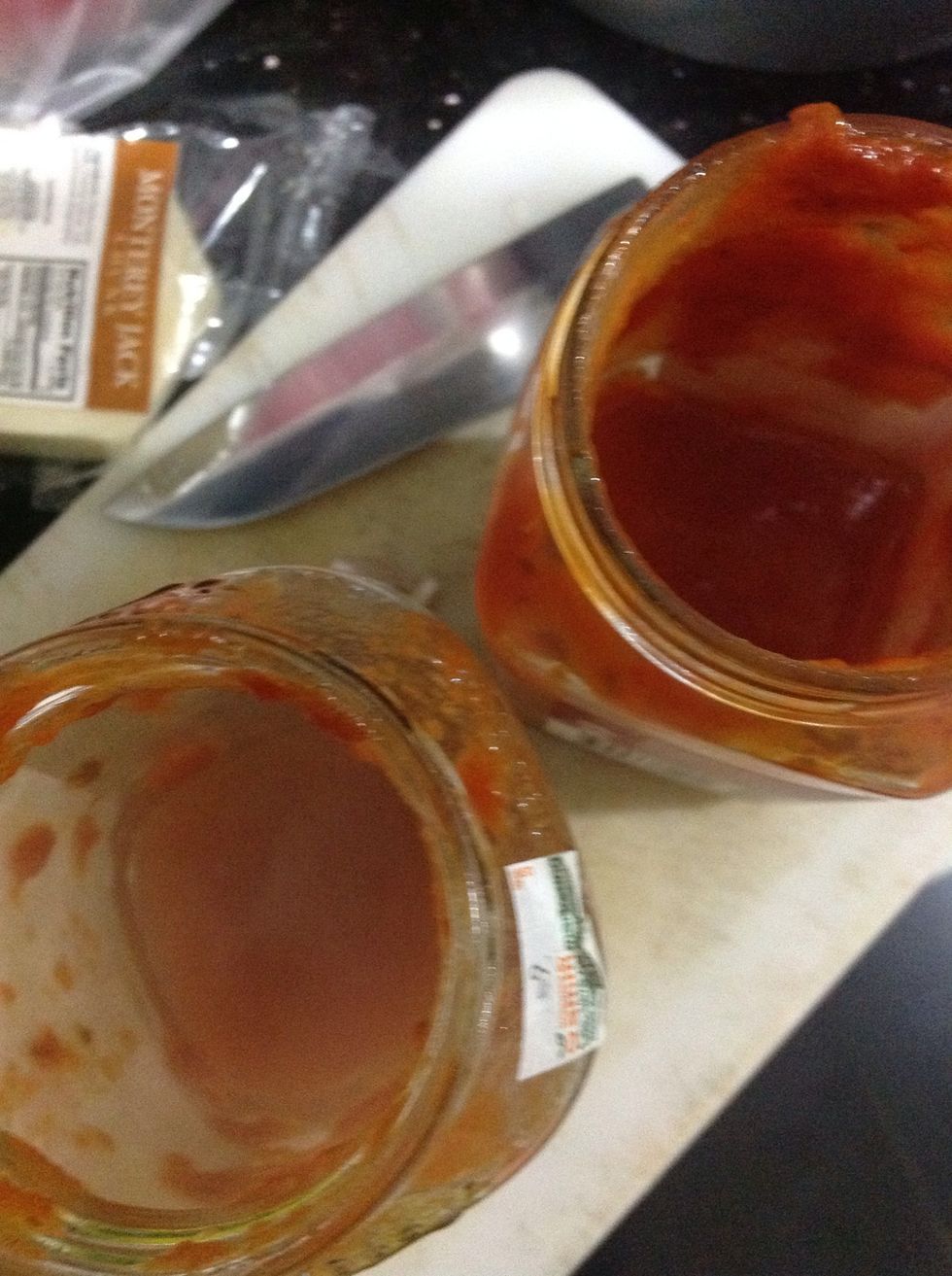 Add 1/4 cup of hot water into each jar.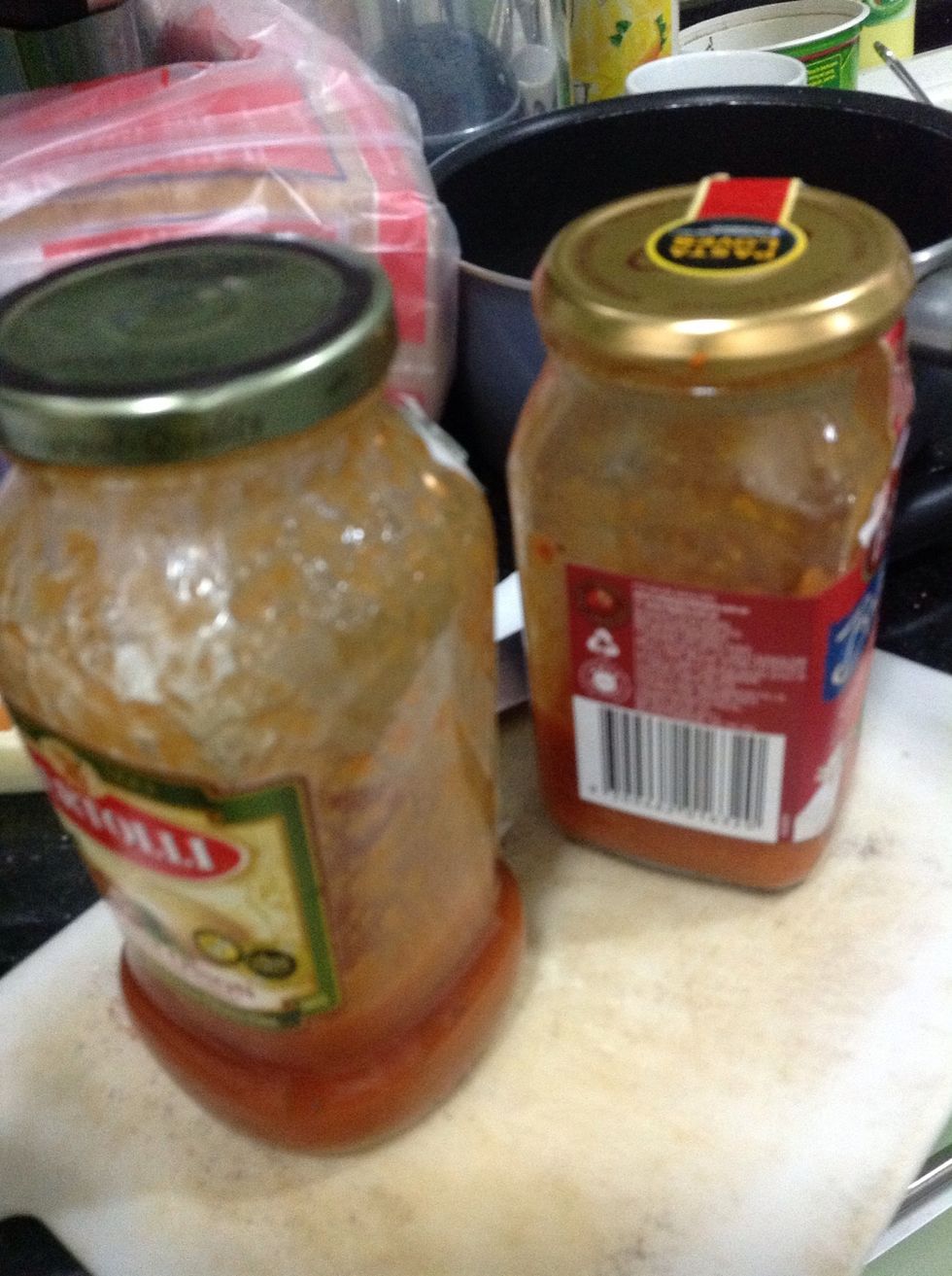 Cover them and shake! Be careful, it would be hotttttttttt!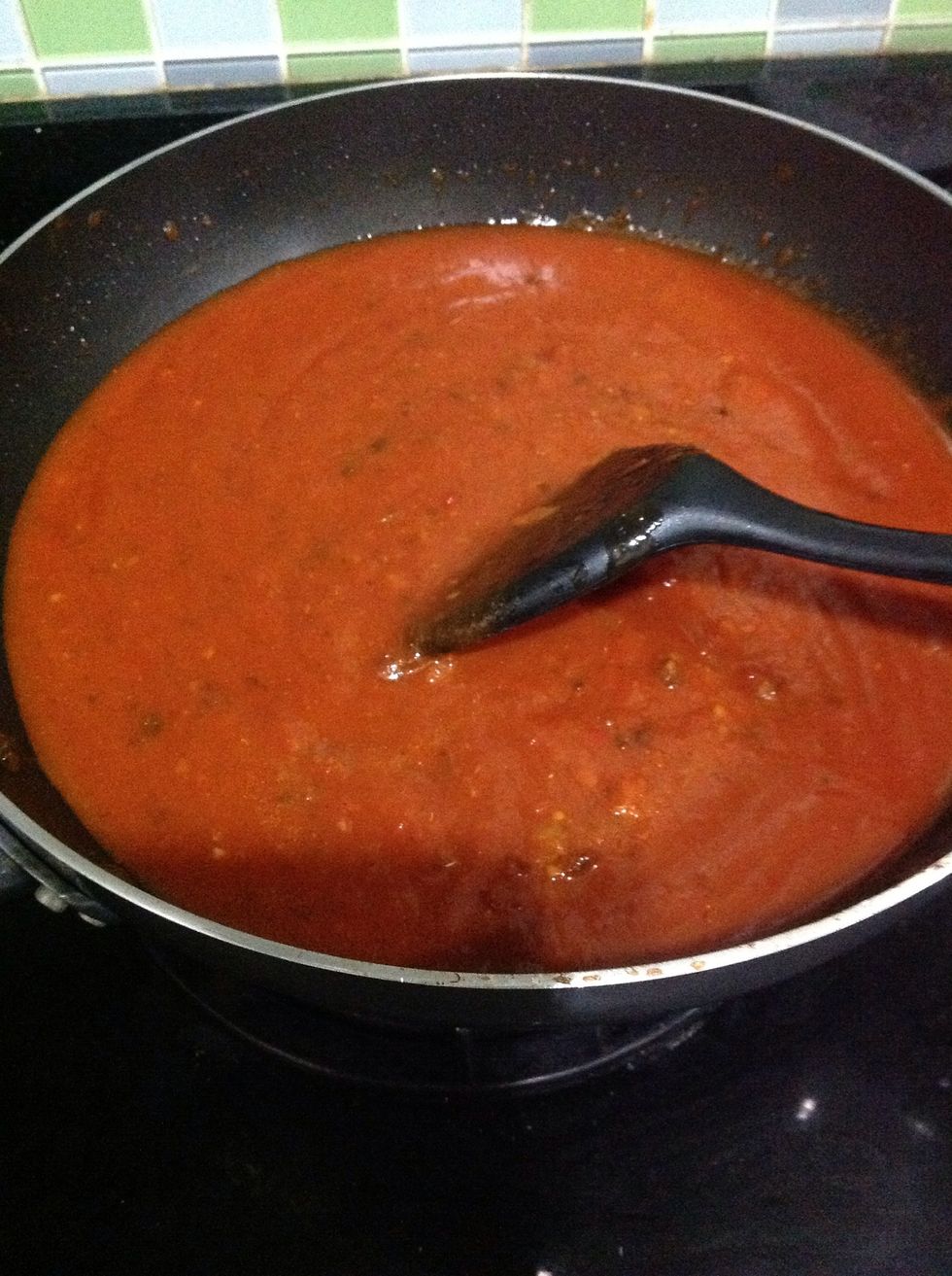 Then pour them into the saucepan. :)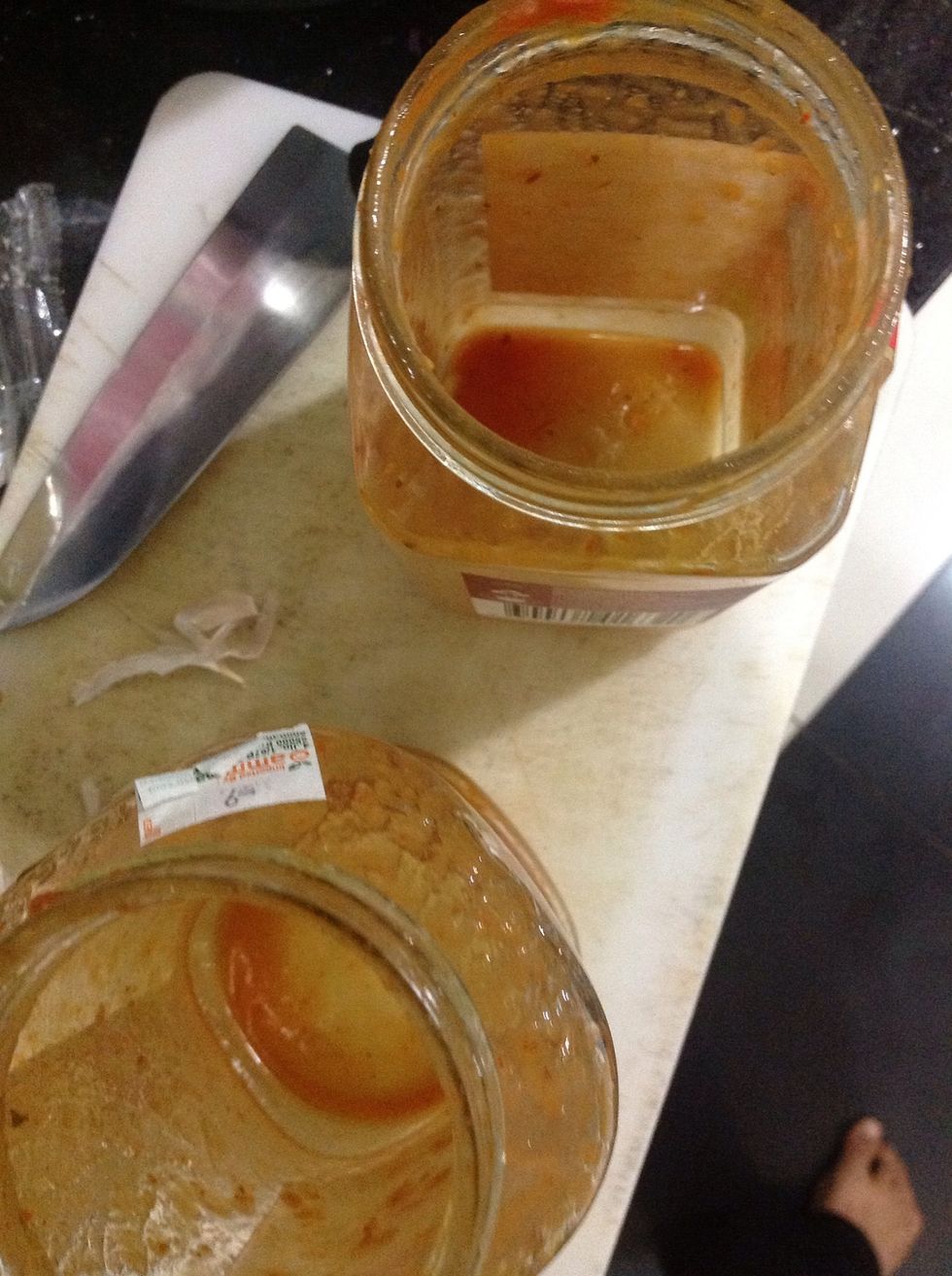 Tada! Easy and cleaned!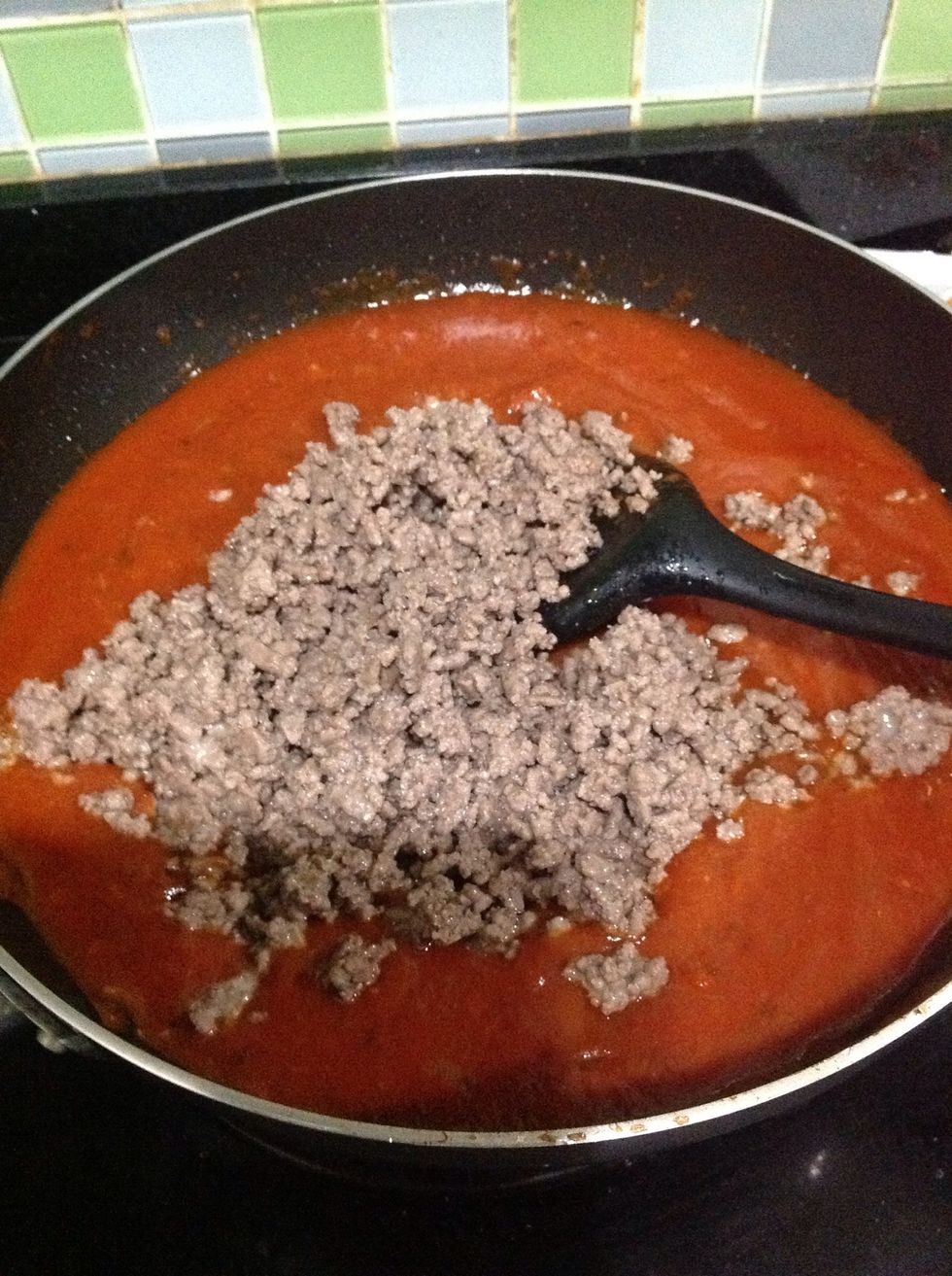 Now add the cooked beef back into the pan.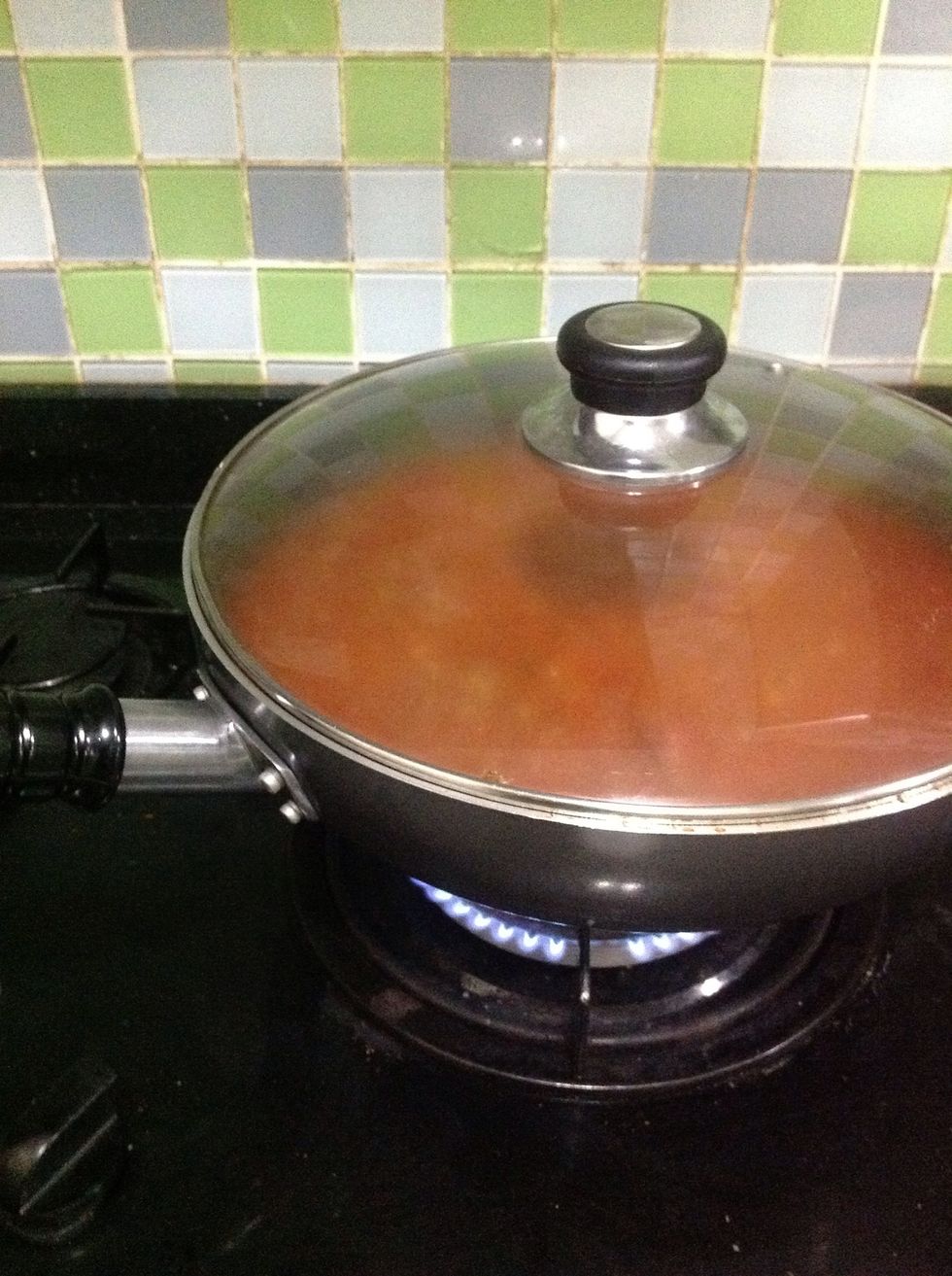 Put the lid and let it simmer on medium low heat for 30-45 minutes.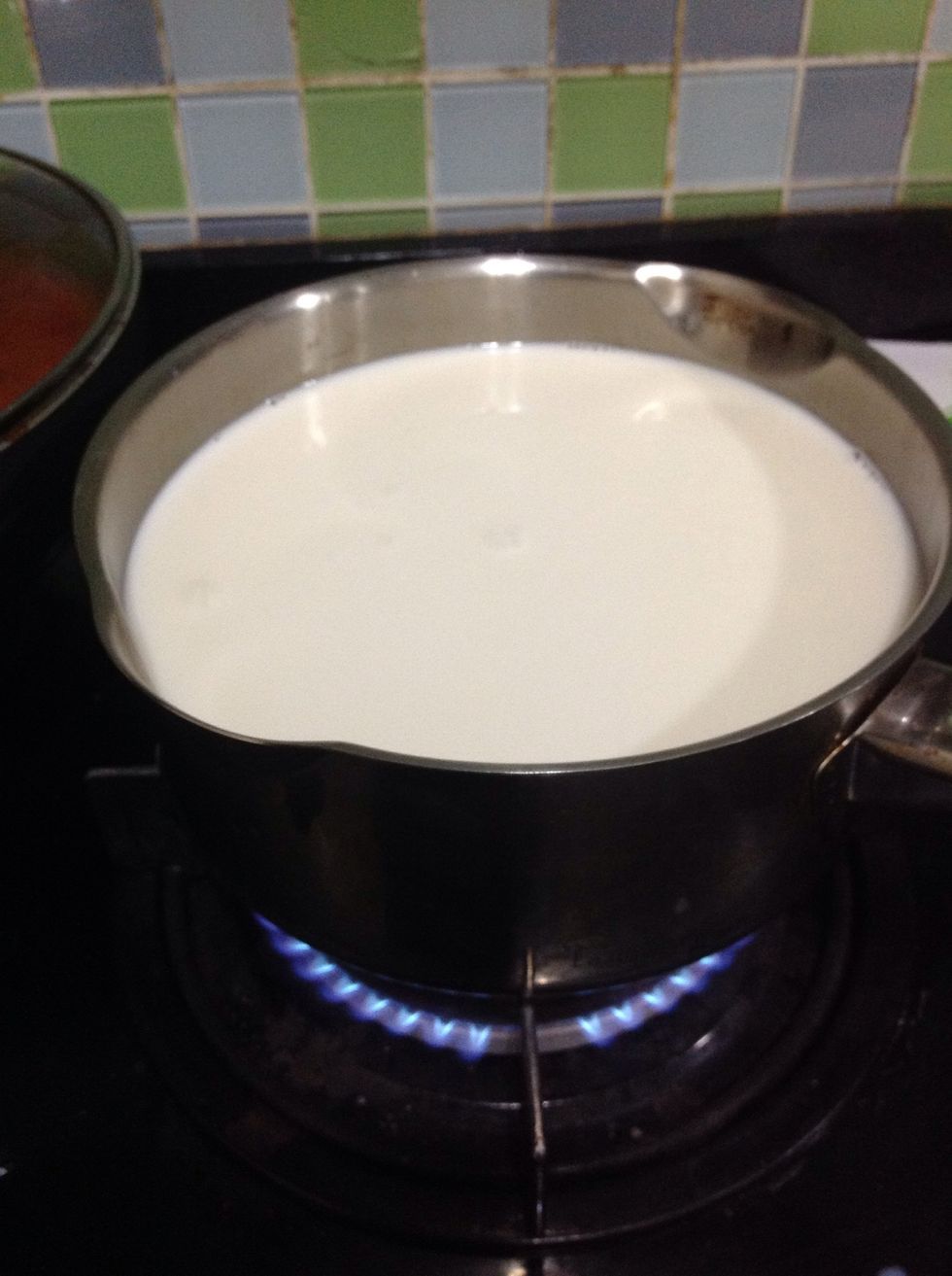 Now onto the homemade ricotta! It's REALLY easy. Simply bring the milk and salt to a boil.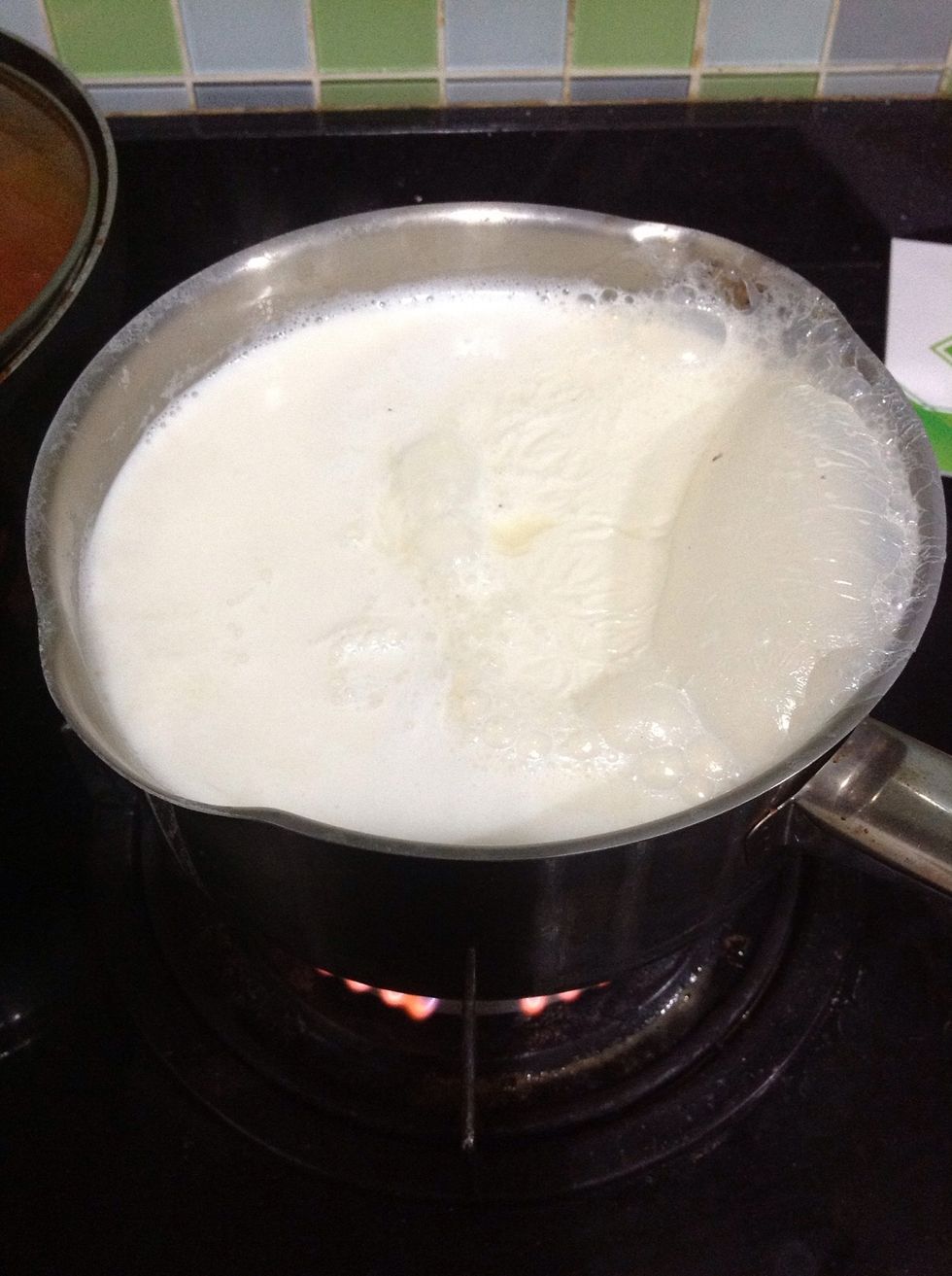 Keep a close eye at it because it can boil over and make a mess. Like I did...... 😳 But thats find I guess.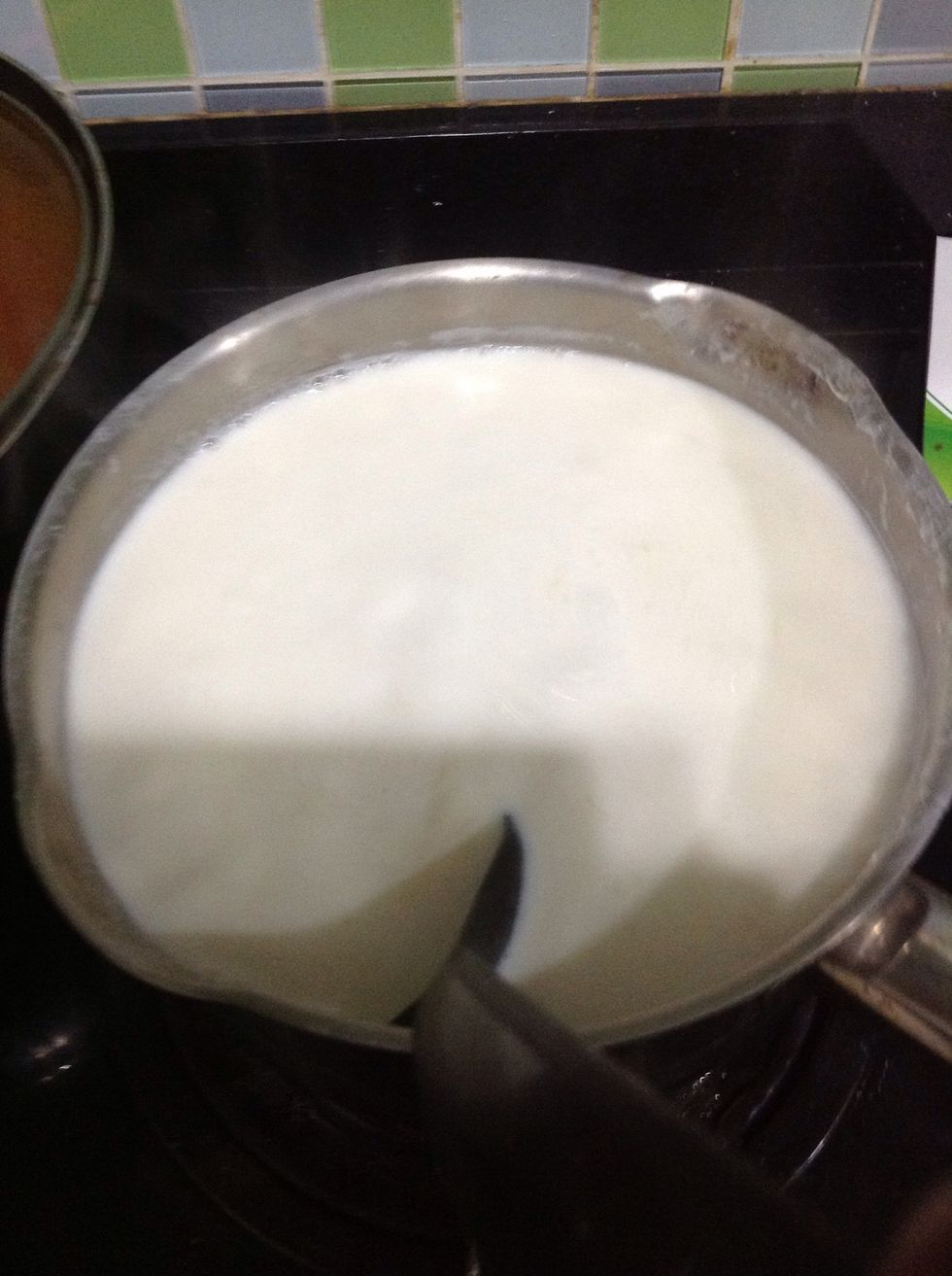 Then add the lemon and stir at medium low speed.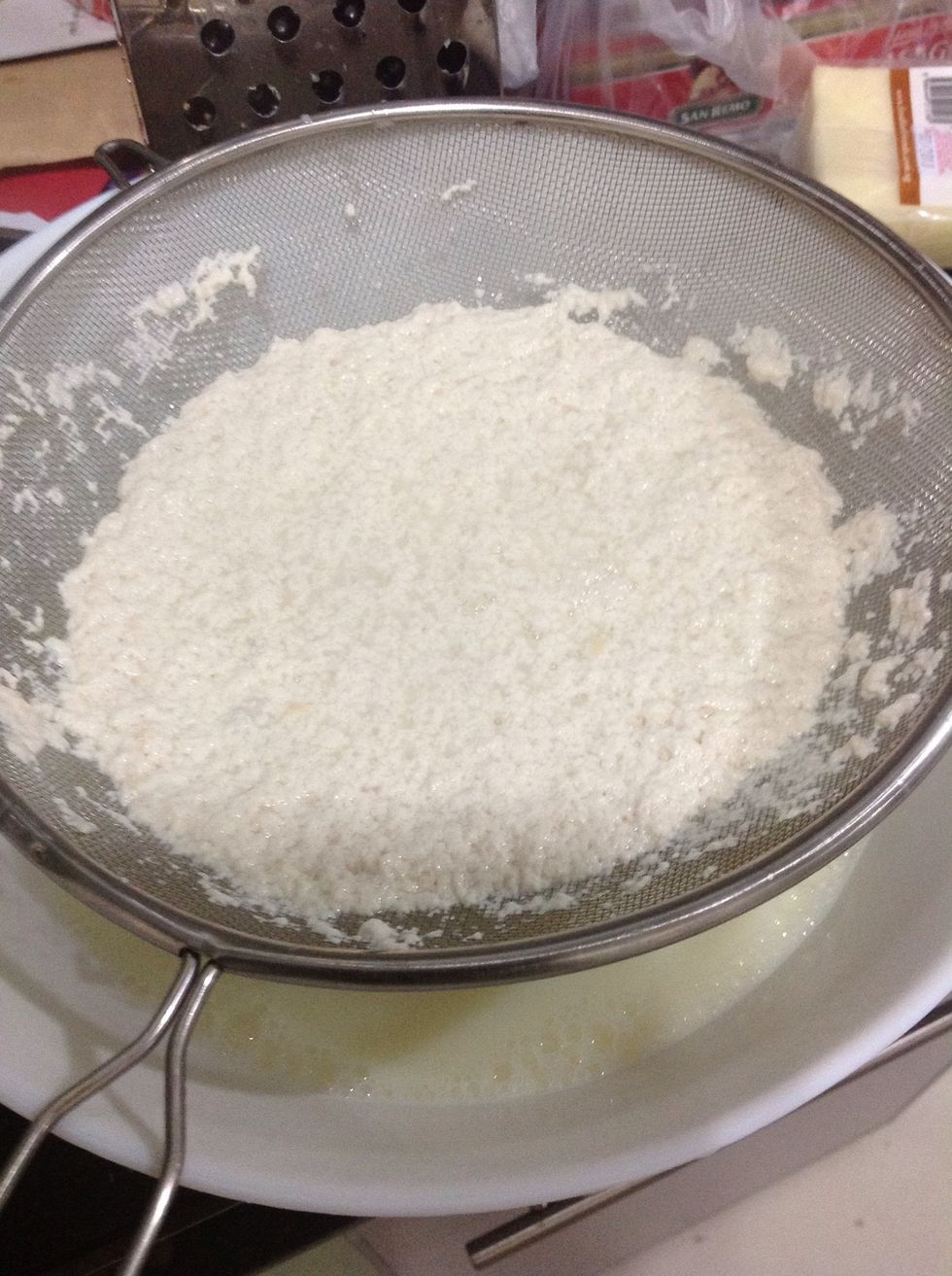 It's ideal to strain the 'cheese' through a cheese cloth but I had none, sadly. So I used my superfine sieve and strained it.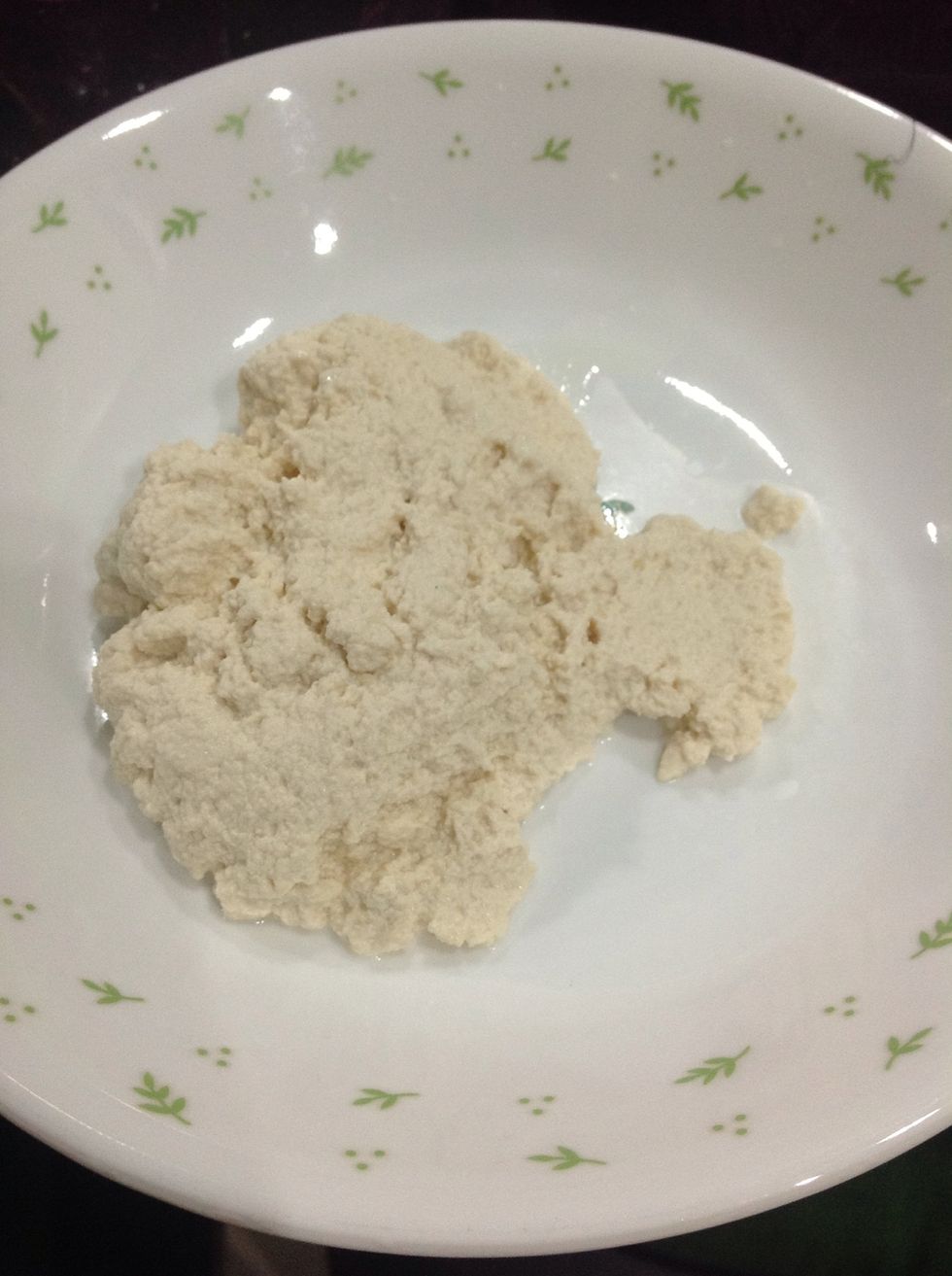 I know it looks weird but it taste good! Put it in the refrigerator for it to set while the meat sauce is cooking. Btw, you guys could totally skip this ricotta making and simply buy it. :)
When there's 5 minutes more for the sauce to finish, preheat your oven to 180°C/350°F.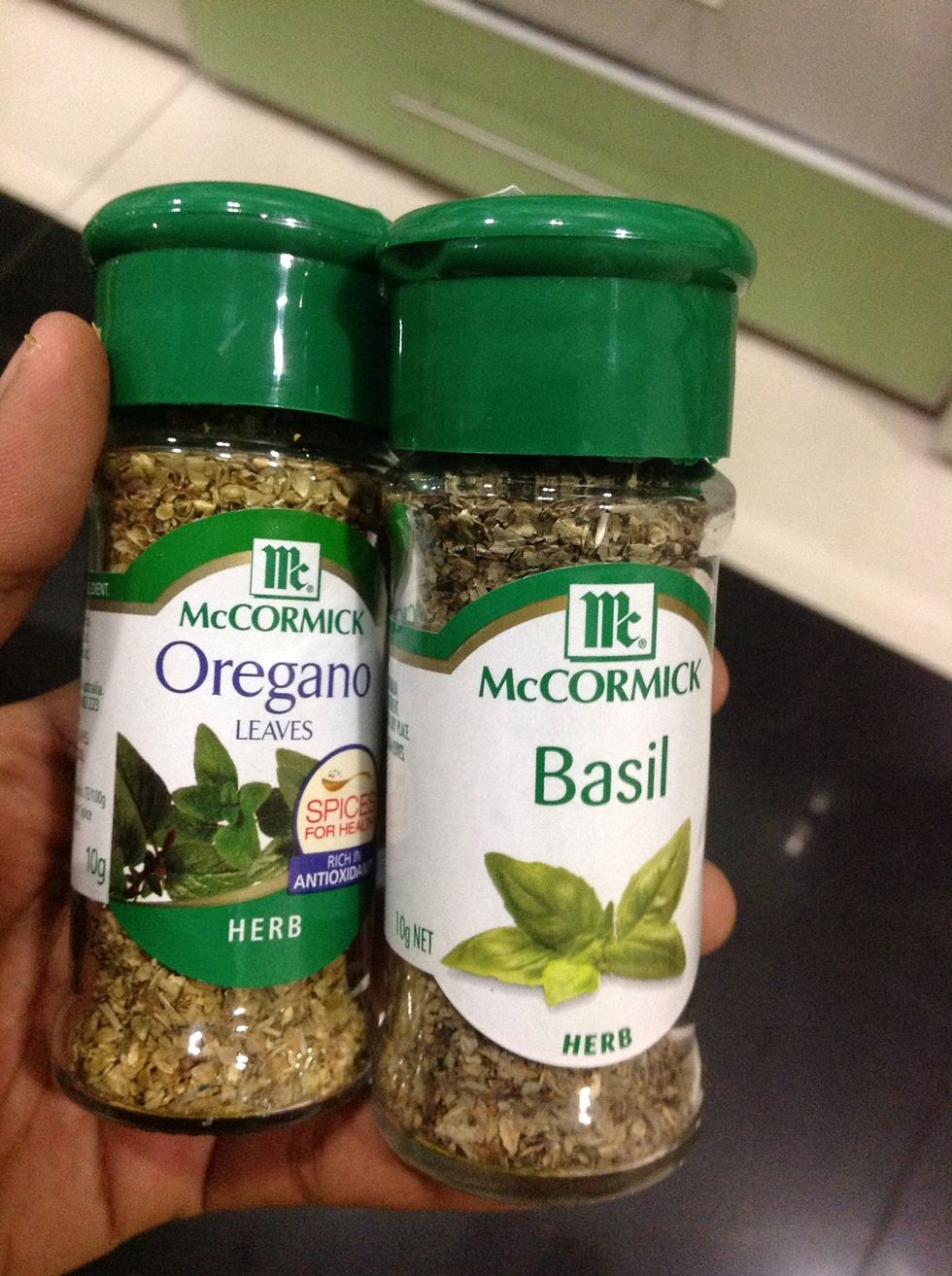 Once the meat sauce is done, get your herbs. Fresh herbs would be great! But I didn't have any... So dried would work as well. I actually always use dried herbs.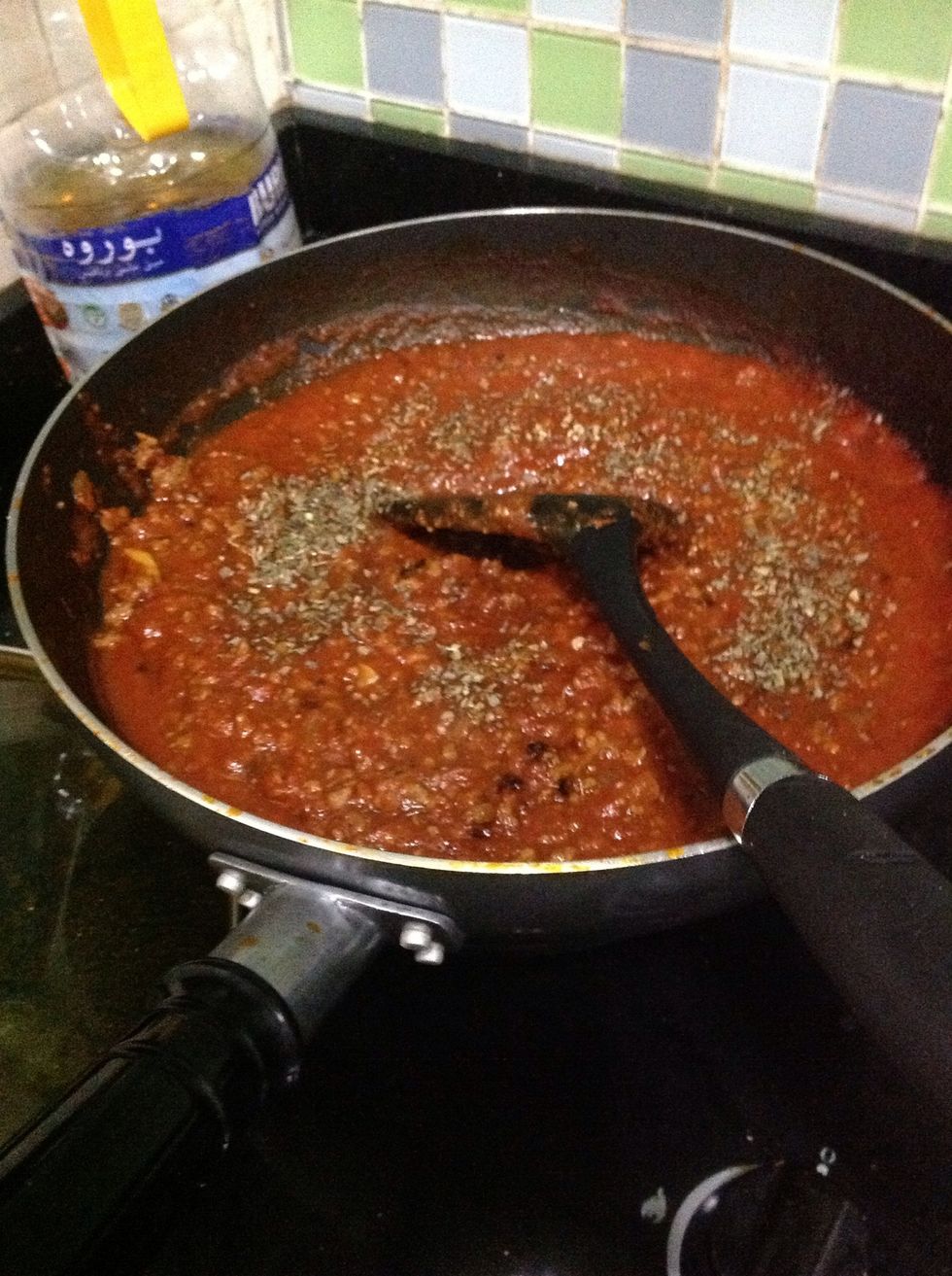 Now it's time to add the dried herbs. Mix it and taste. Check for seasoning and adjust. Add salt and pepper as much as necessary. Taste again!
DONE!!!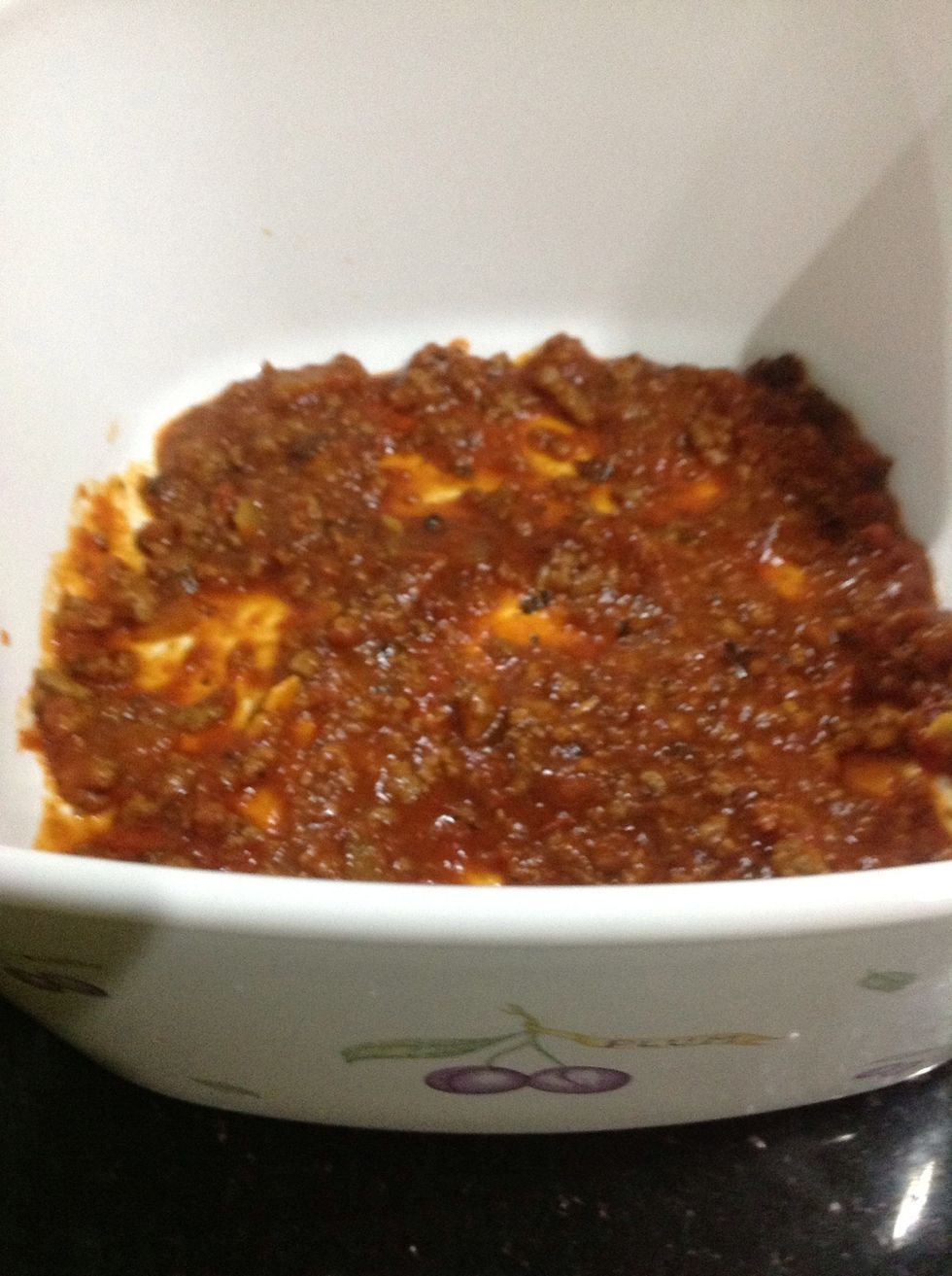 Add a little bit of sauce on the bottom of dish and add the first layer of lasagna. I forgot to snap a picture...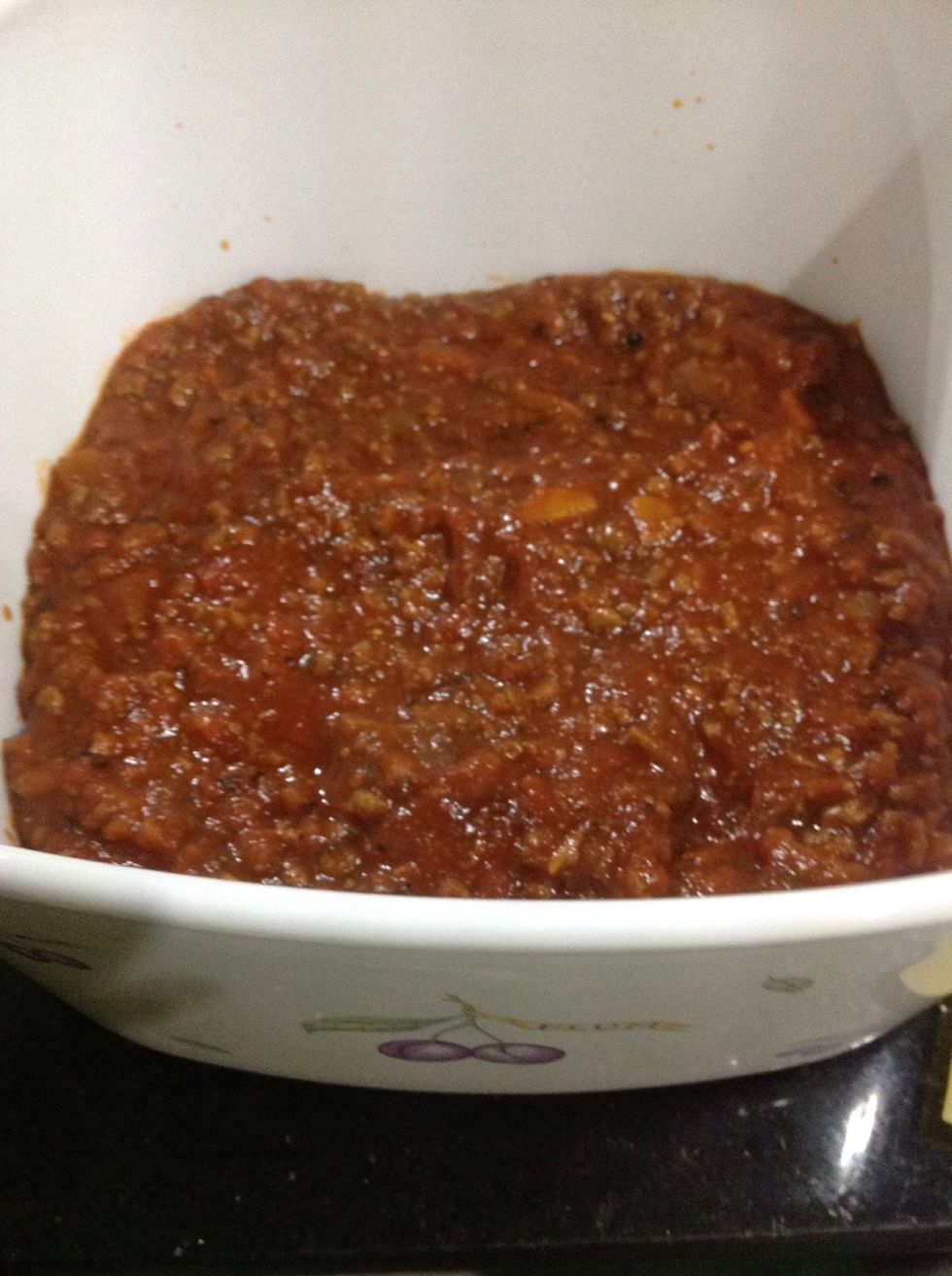 Then add about 1/3 of the sauce on the lasagna sheet.
Add 3/4 cup of the ricotta.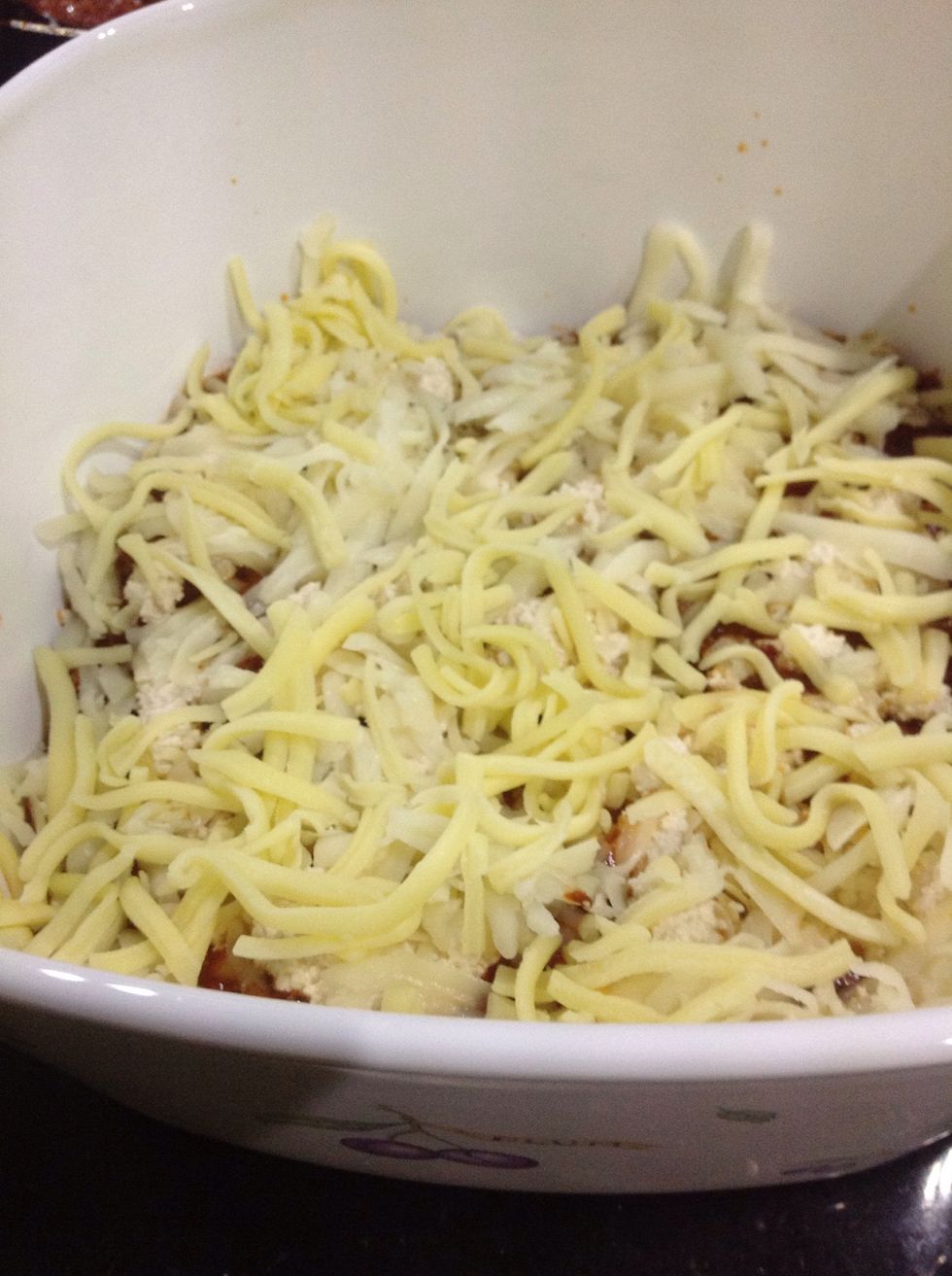 Add 1/3 of Monterey Jack and 1/3 of mozzarella. 😍😍😍😍😍😍😍😍😍😍😍😍😍😍😍😍😍😍😍😍😍😍😍😍😍😍😍😍😍😍😍😍
I used shredded mozzarella.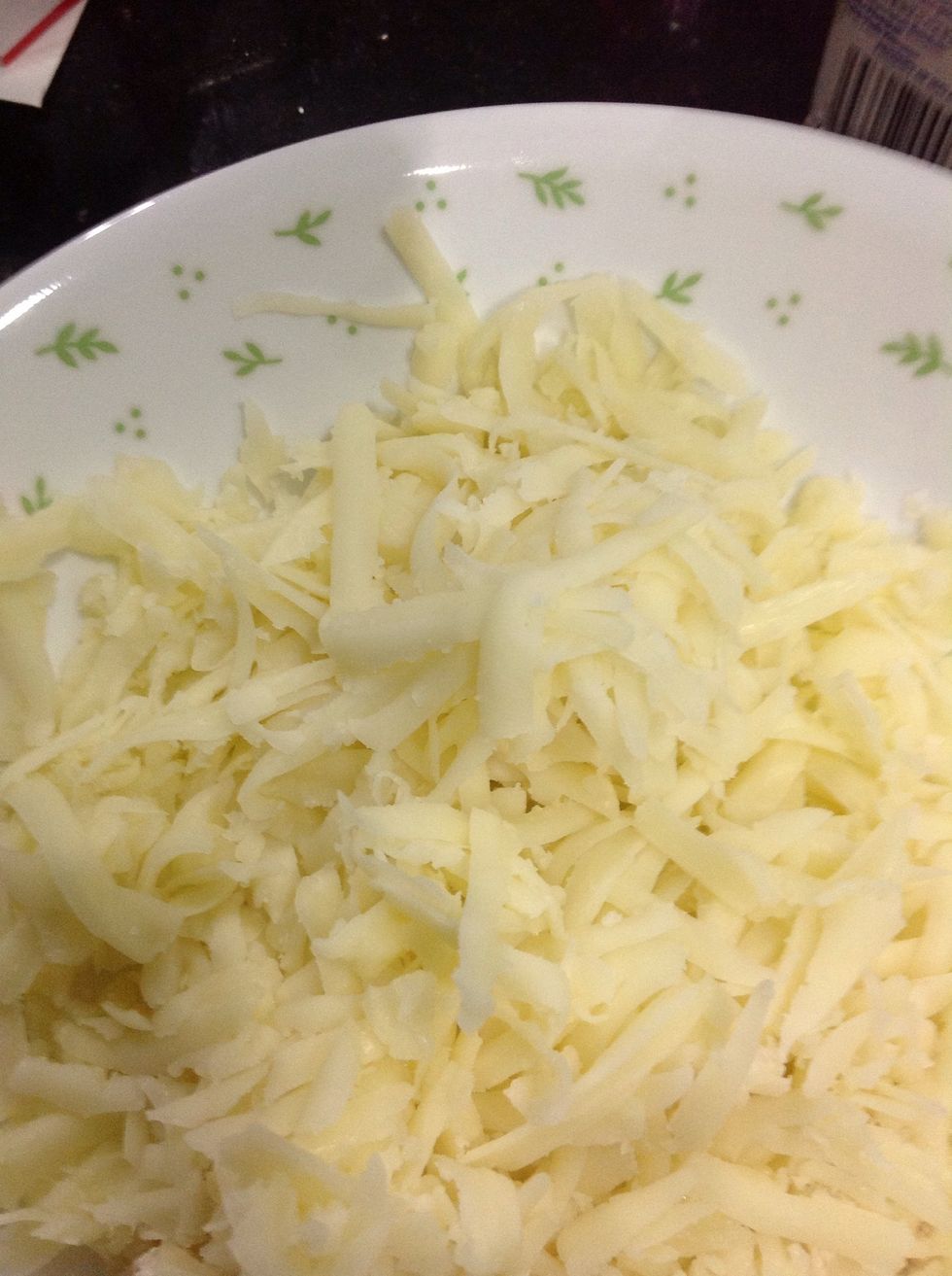 And I shredded the Monterey Jack myself.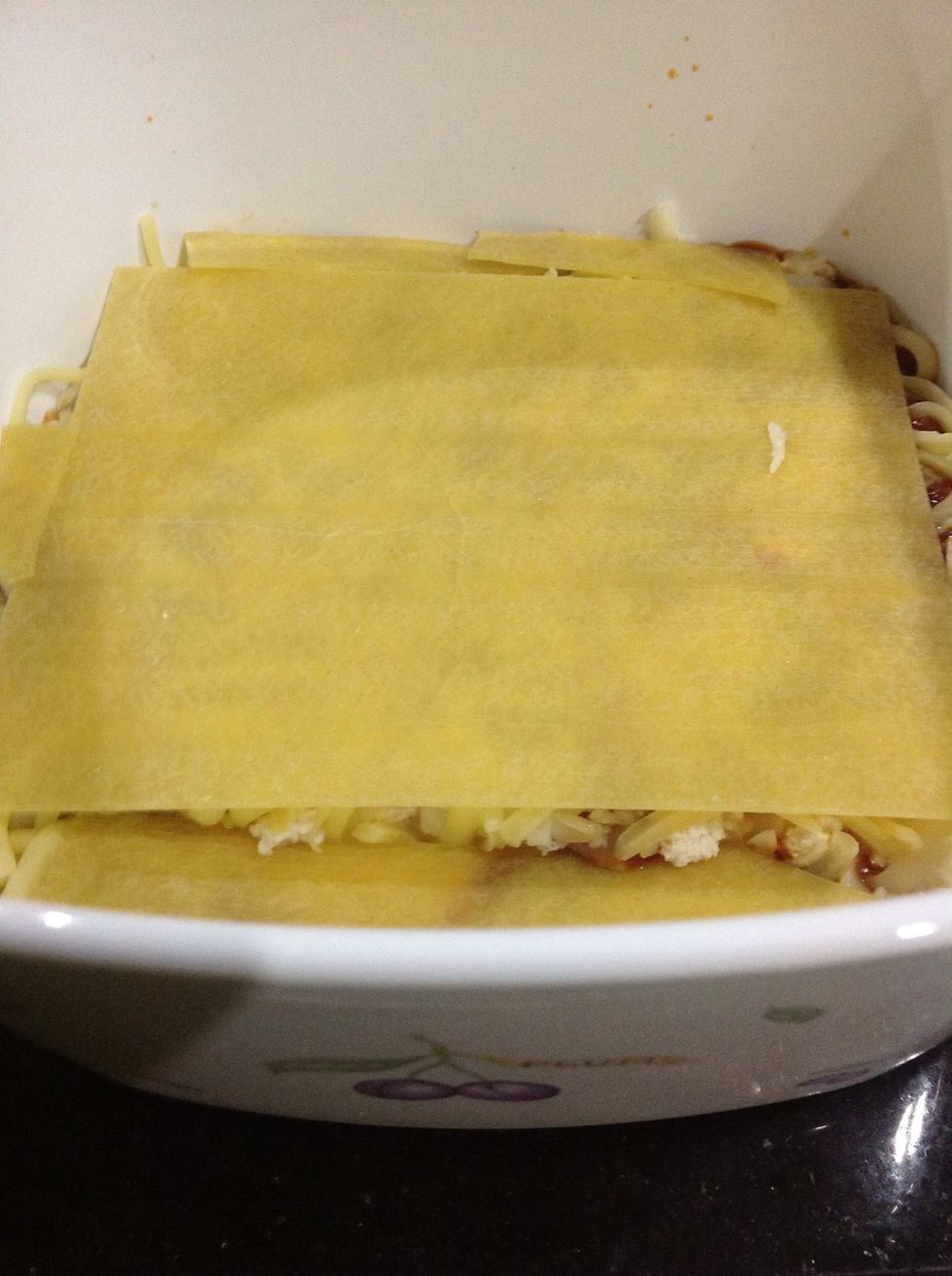 Then place the next layer of lasagna. It doesn't matter if you have to break the lasagna to cover up the corners. It'll all cook and become one anyway. :)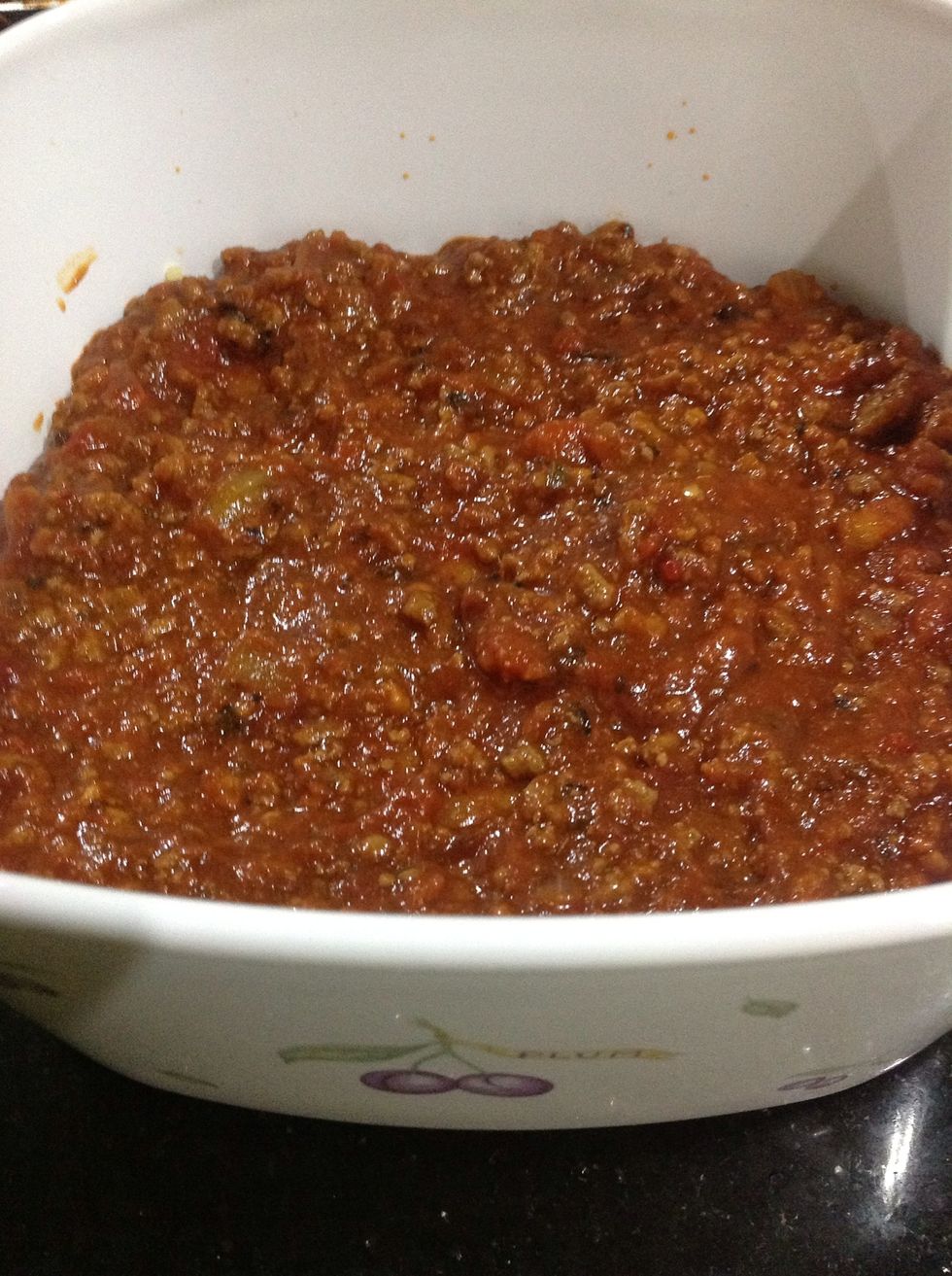 1/2 of the remaining sauce.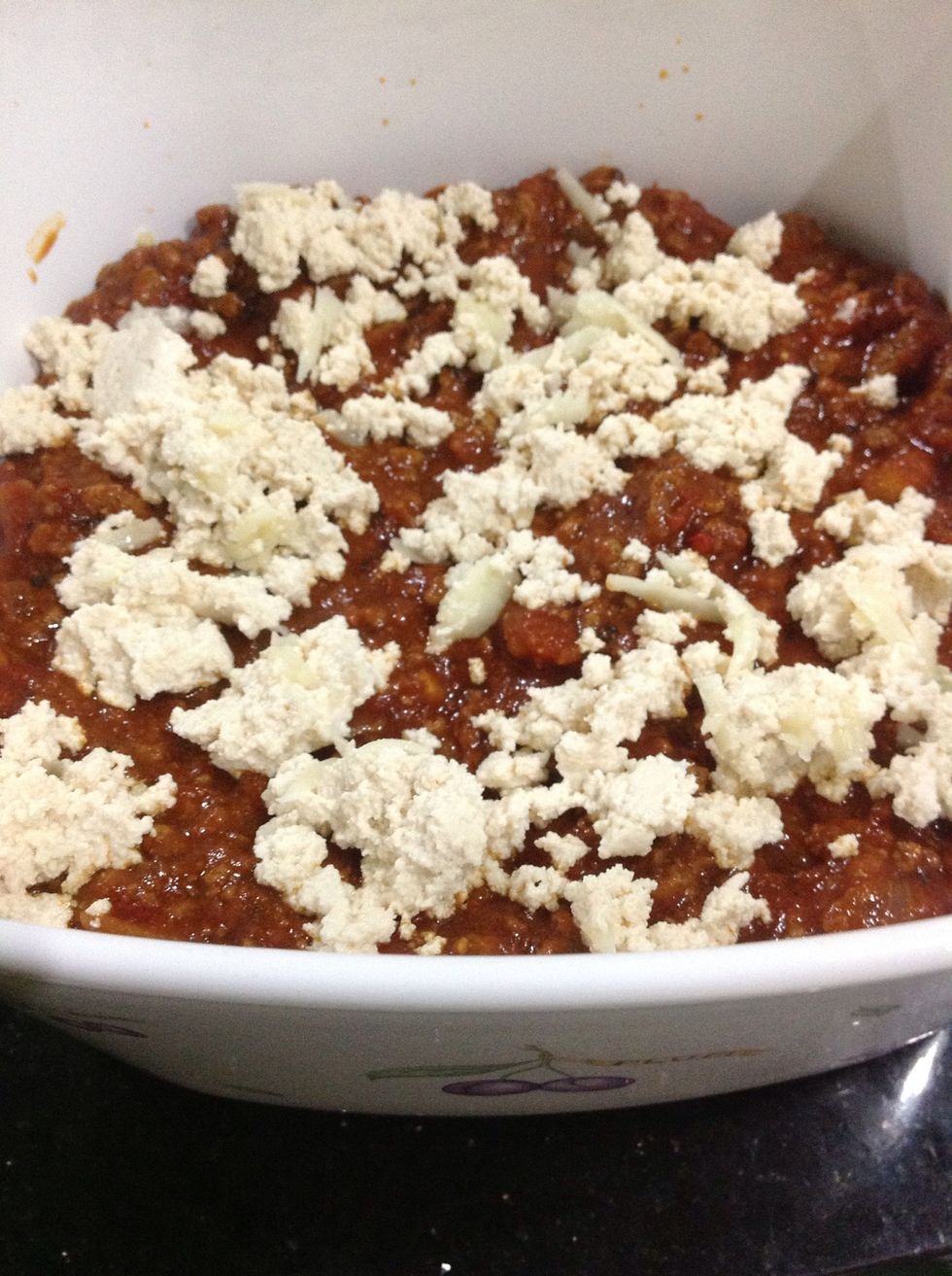 3/4 cup of ricotta.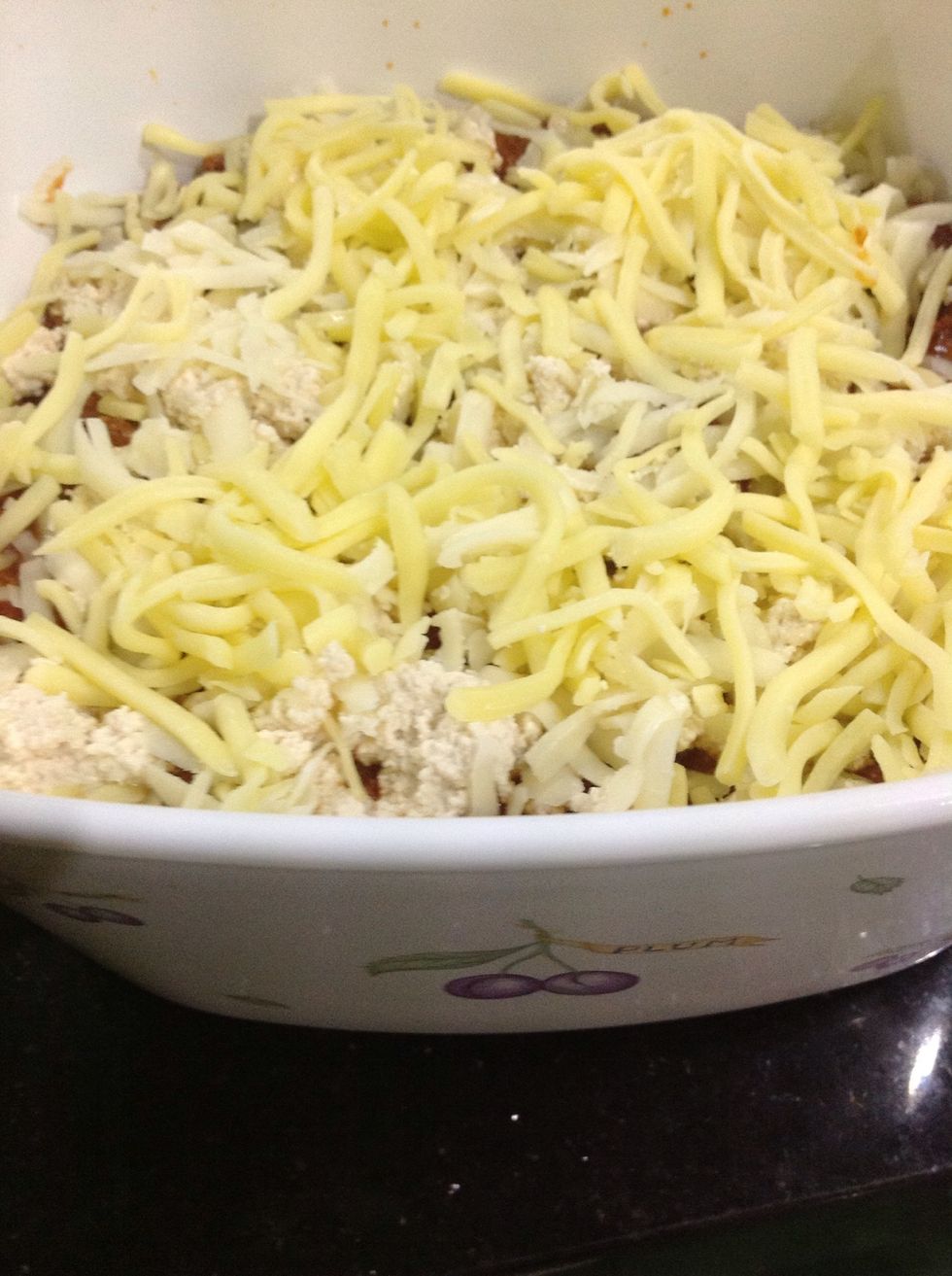 1/2 of remaining MJ and 1/2 of remaining mozzarella.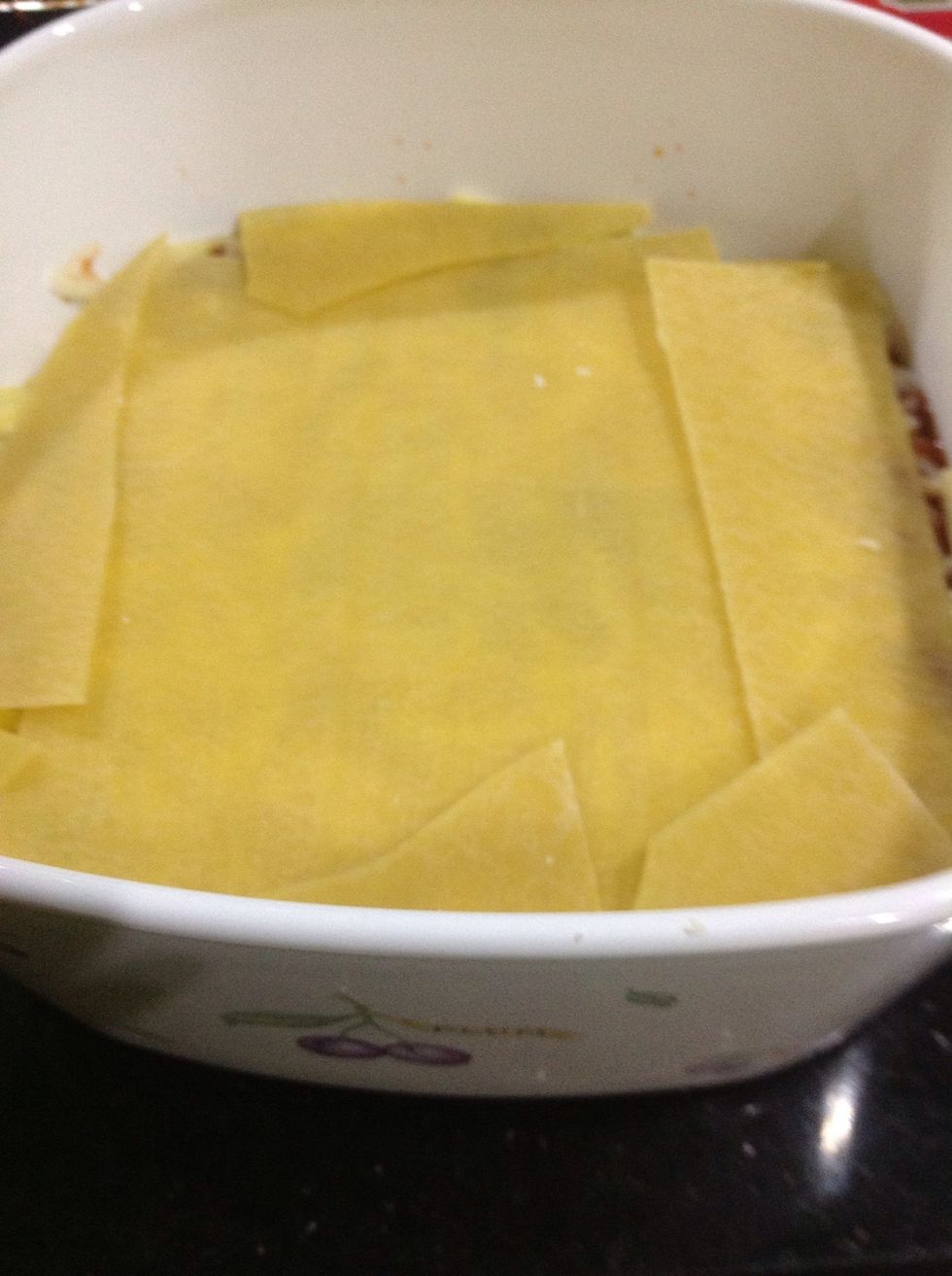 Lasagna.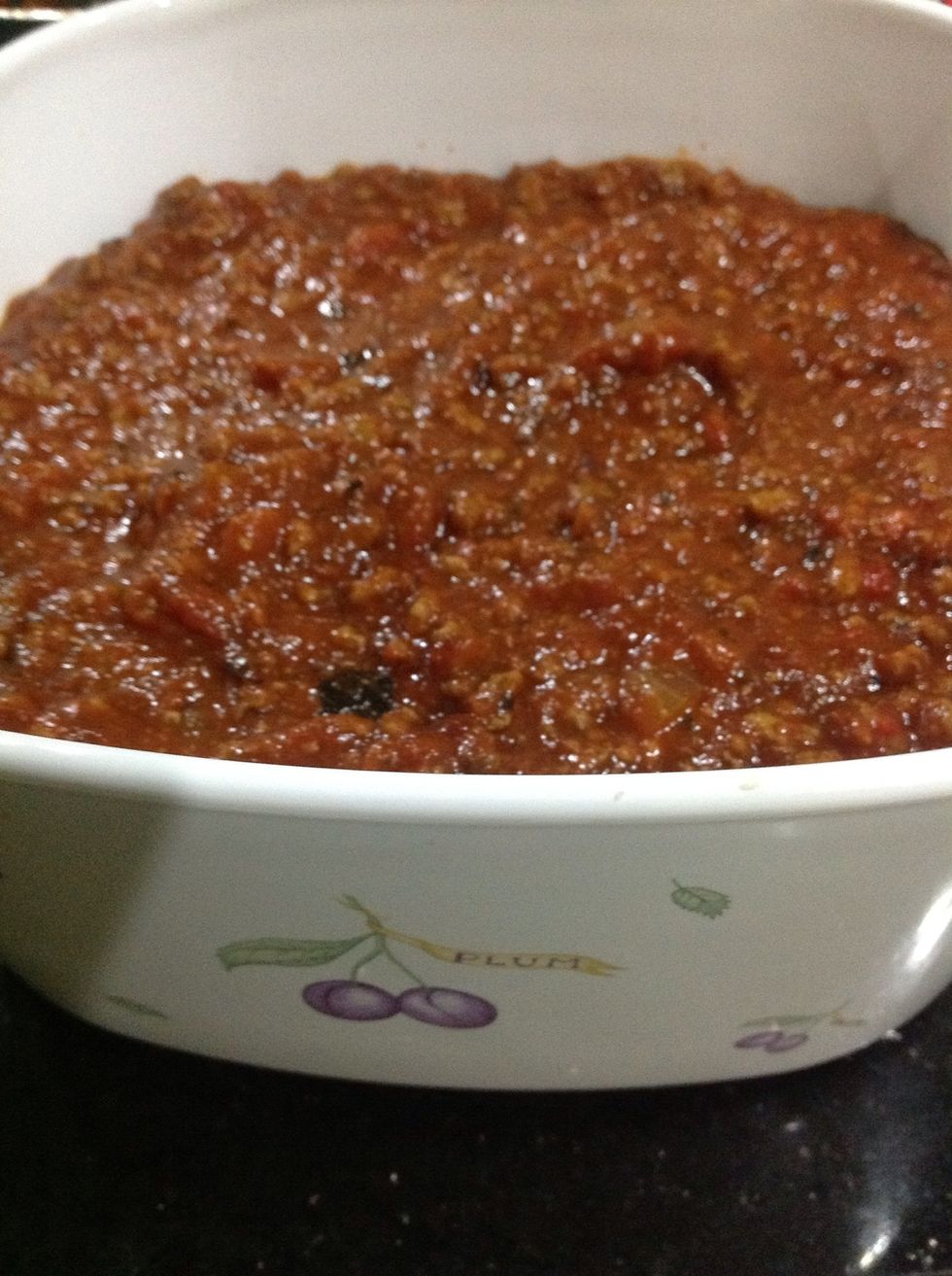 All the remaining sauce.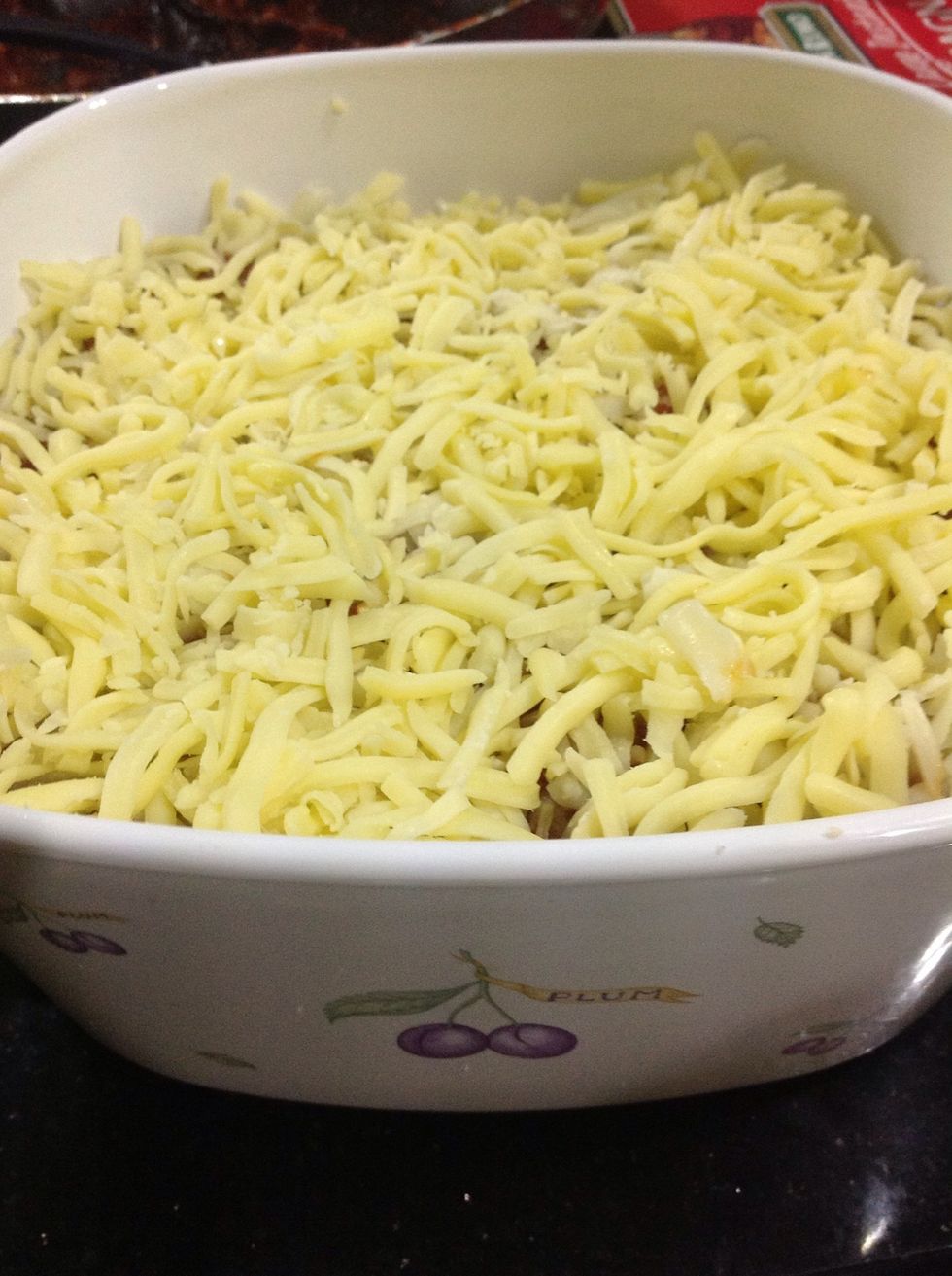 ALL THE REMAINING CHEESE! Reminder: last layer will not have ricotta. Only Monterey Jack and mozzarella.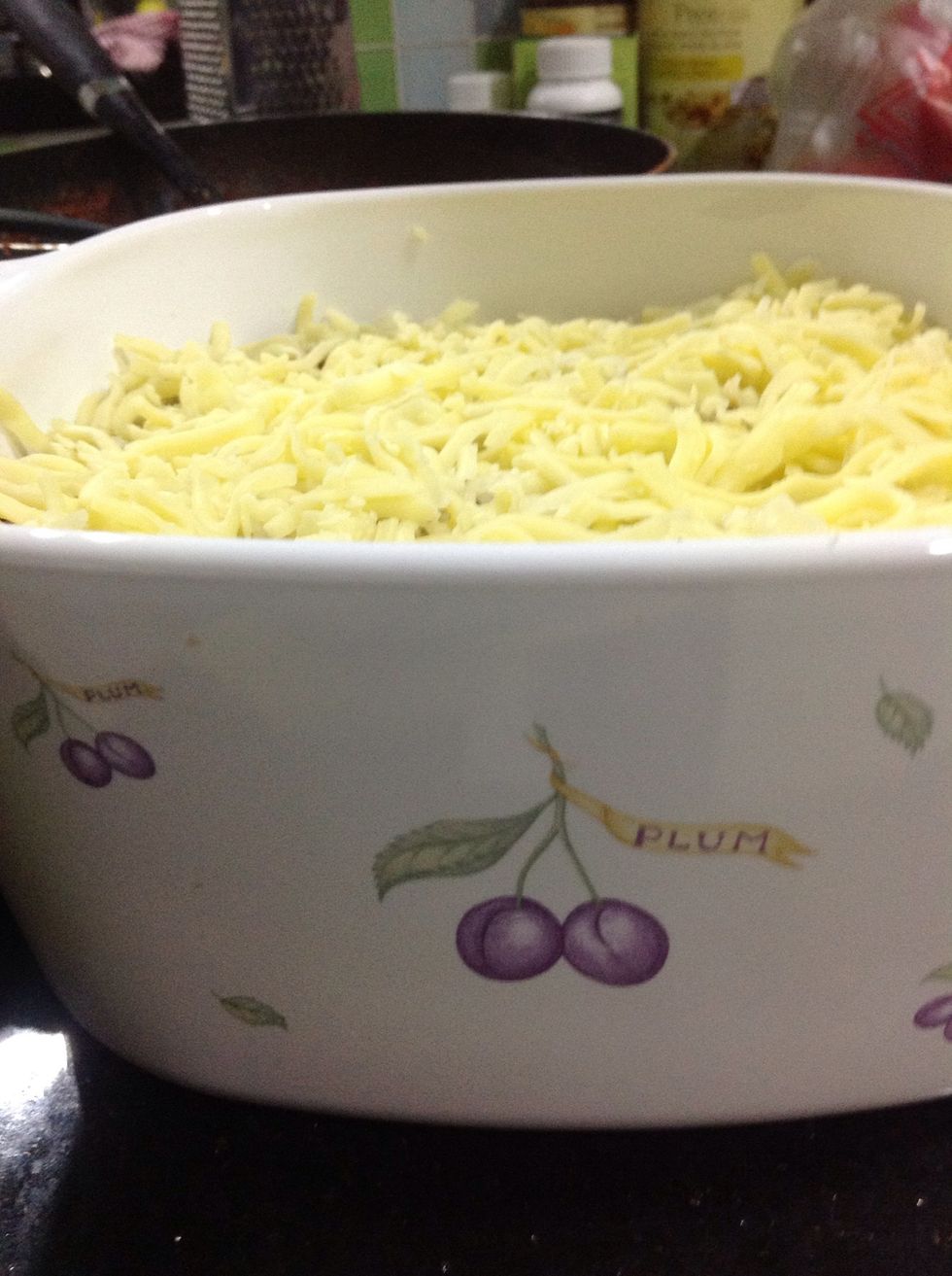 Look at how tall that is!!! 😍😍😍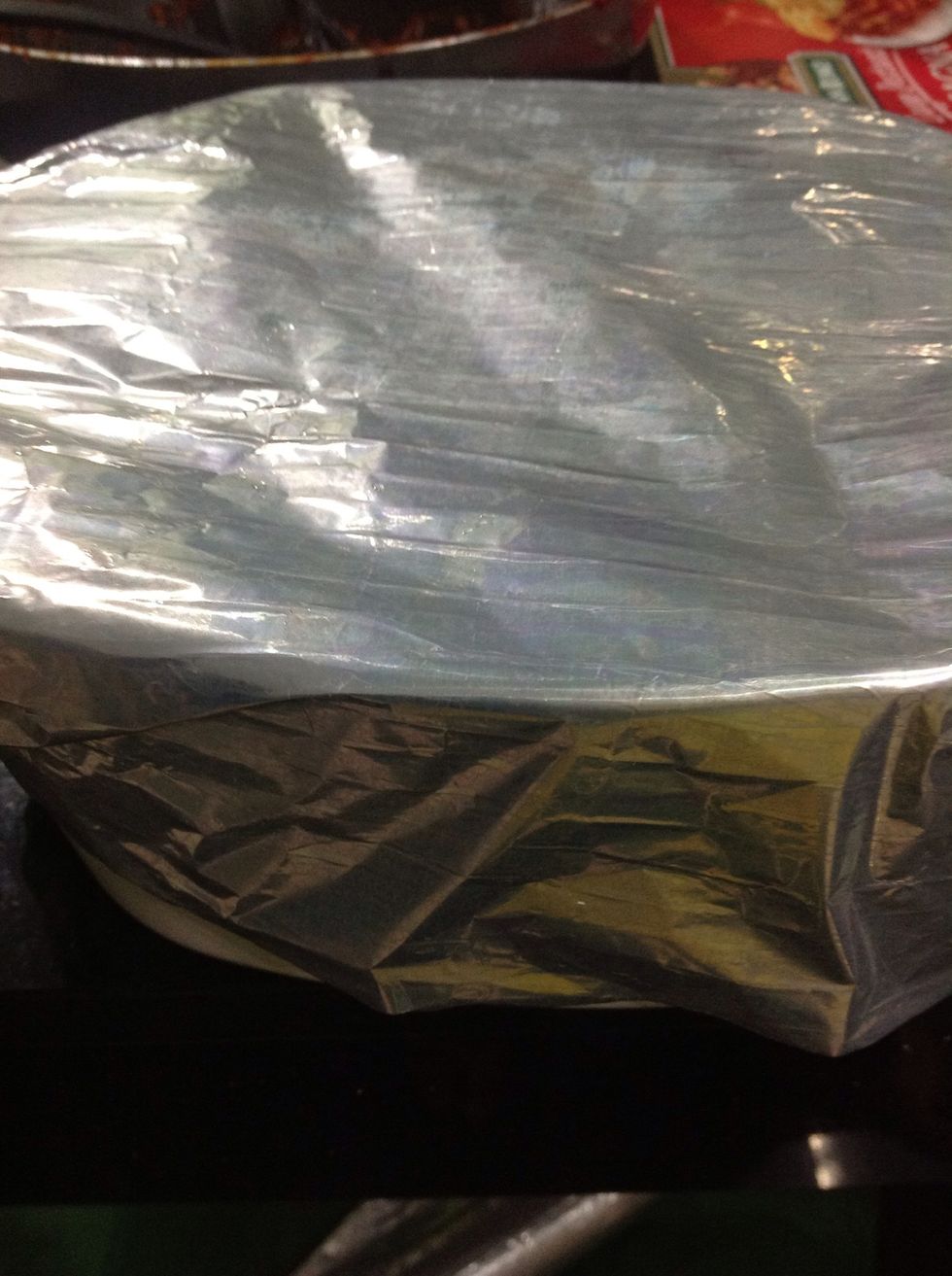 Now cover it with aluminium foil and bake it for 20 minutes. Then remove the foil and bake for another 15 minutes. THENNN, I put it under the broiler to get the golden crust, just 5 minutes.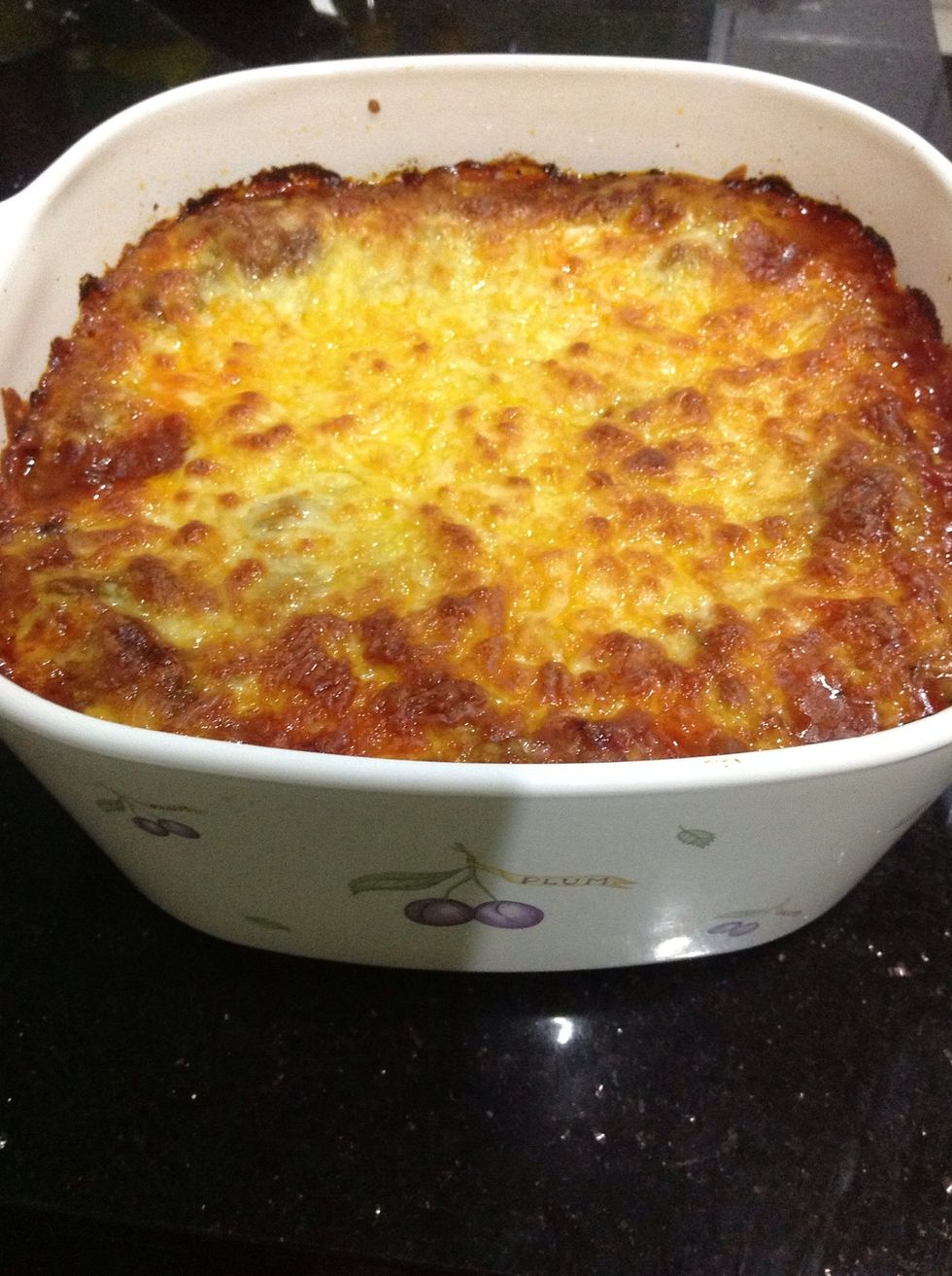 Done! Now let it cool for at least 20-30 minutes before cutting and serving!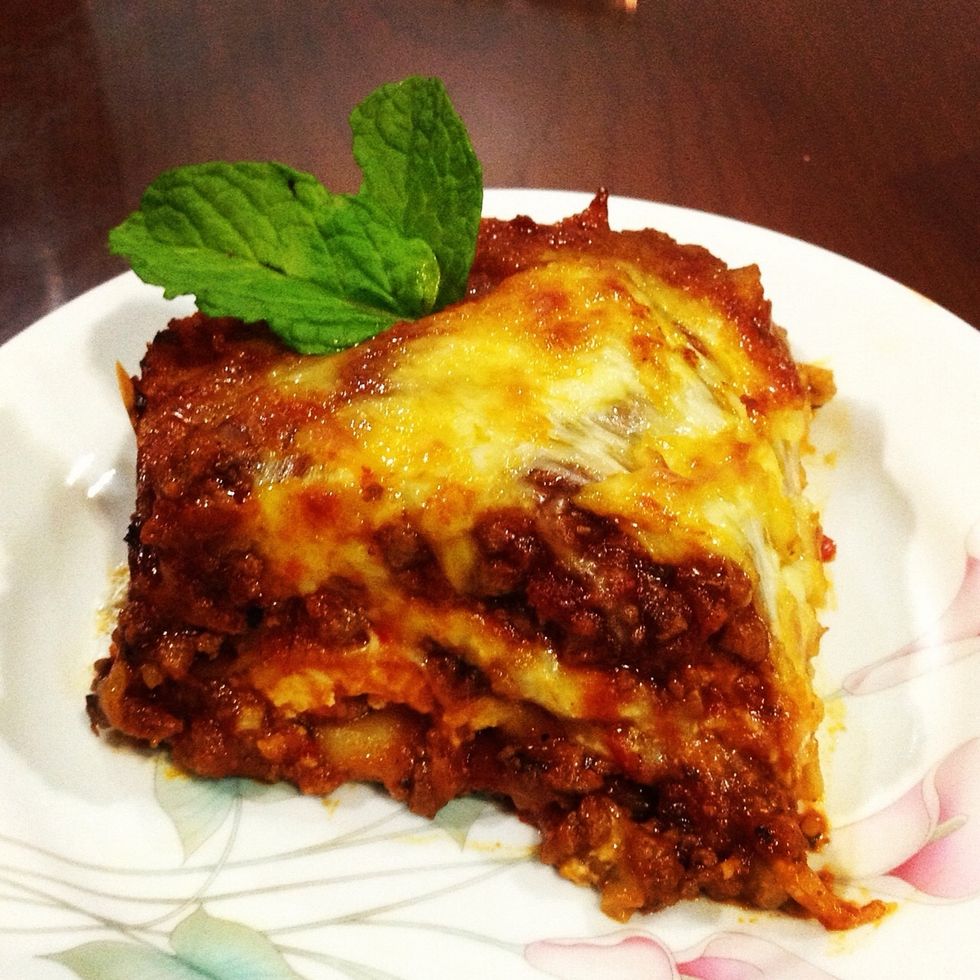 EAT.
1.0lb Ground beef
1/2c Monterey Jack cheese, shredded
Olive oil, as needed
SAUCE:
2.0 20 oz store bought pasta sauce
1.0 Medium sized red onion, diced
1.0 Garlic clove, minced
1.0tsp Dried basil
1.0tsp Dried oregano
Olive oil, as needed
Salt & pepper, to taste
HOMEMADE RICOTTA:
1/2gal Whole milk
3.0Tbsp Lemon juice
1.0tsp Salt
ASSEMBLY:
2.0c Monterey Jack cheese, shredded
2.0c Mozzarella, shredded
1/2c Ricotta cheese
Large instant lasagna noodle, as needed