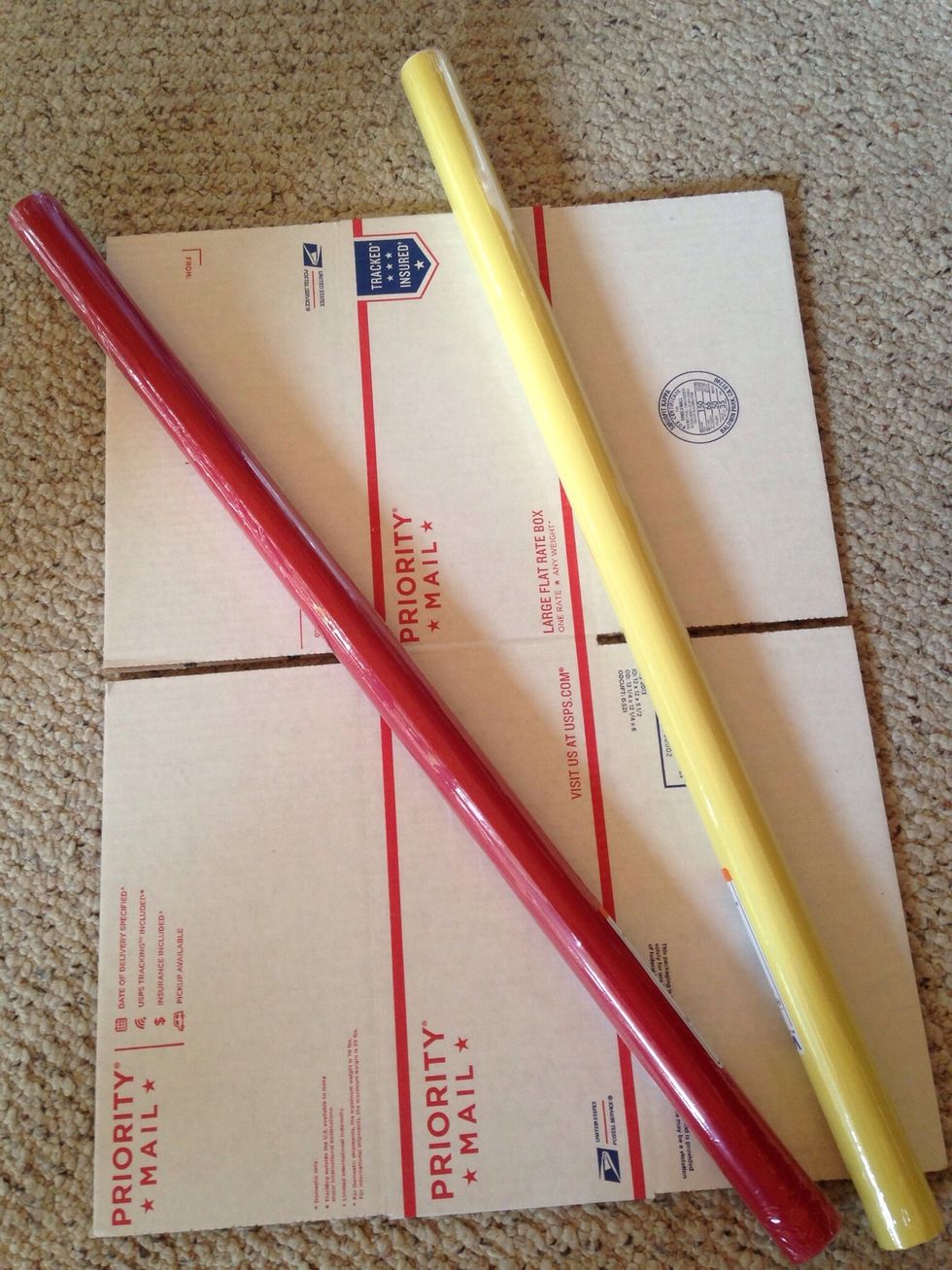 Gather supplies. (I used boxes I had from the post office)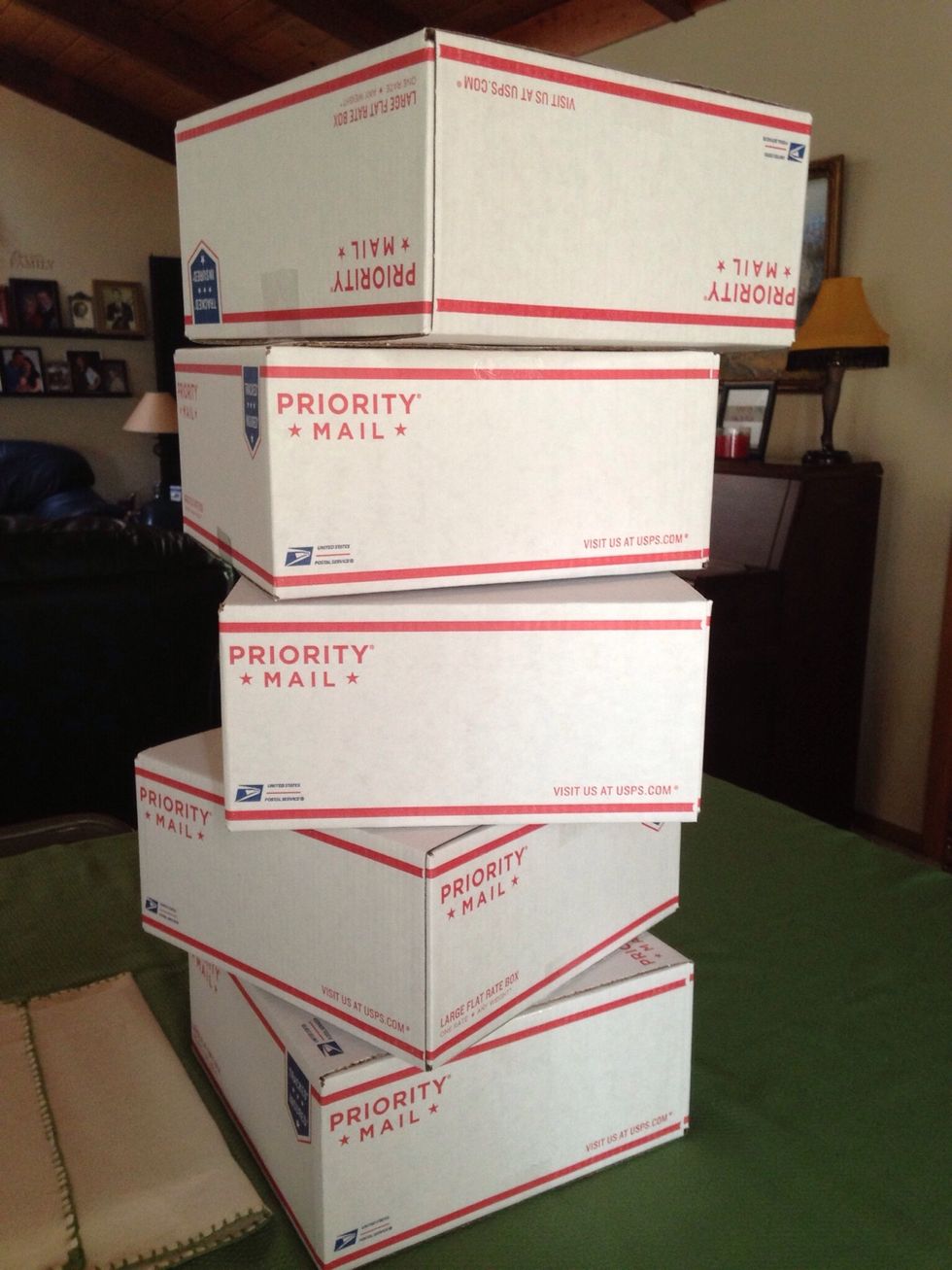 I wanted all of my blocks the same size. Tape boxes shut with packing tape.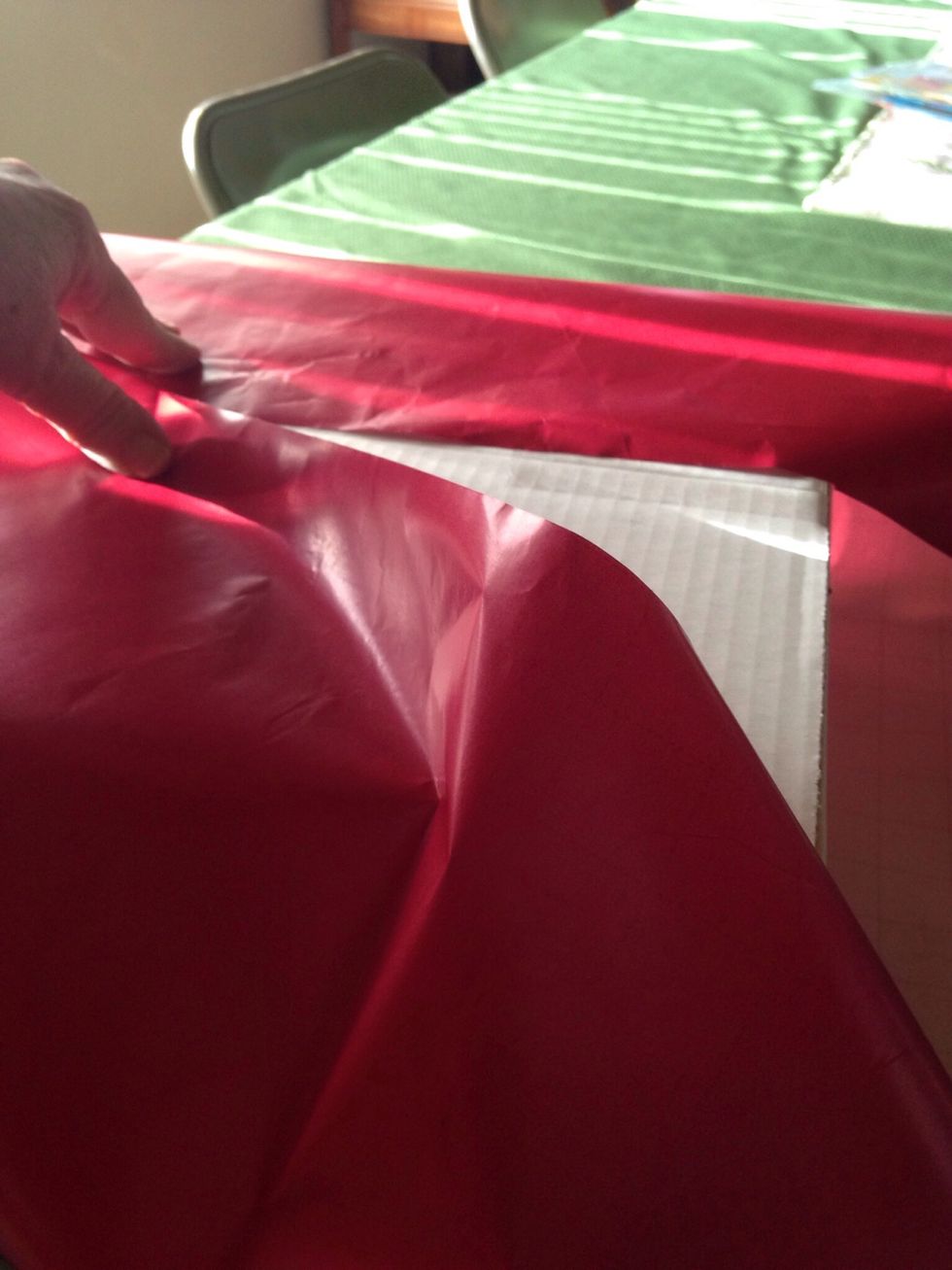 Wrap boxes with wrapping paper.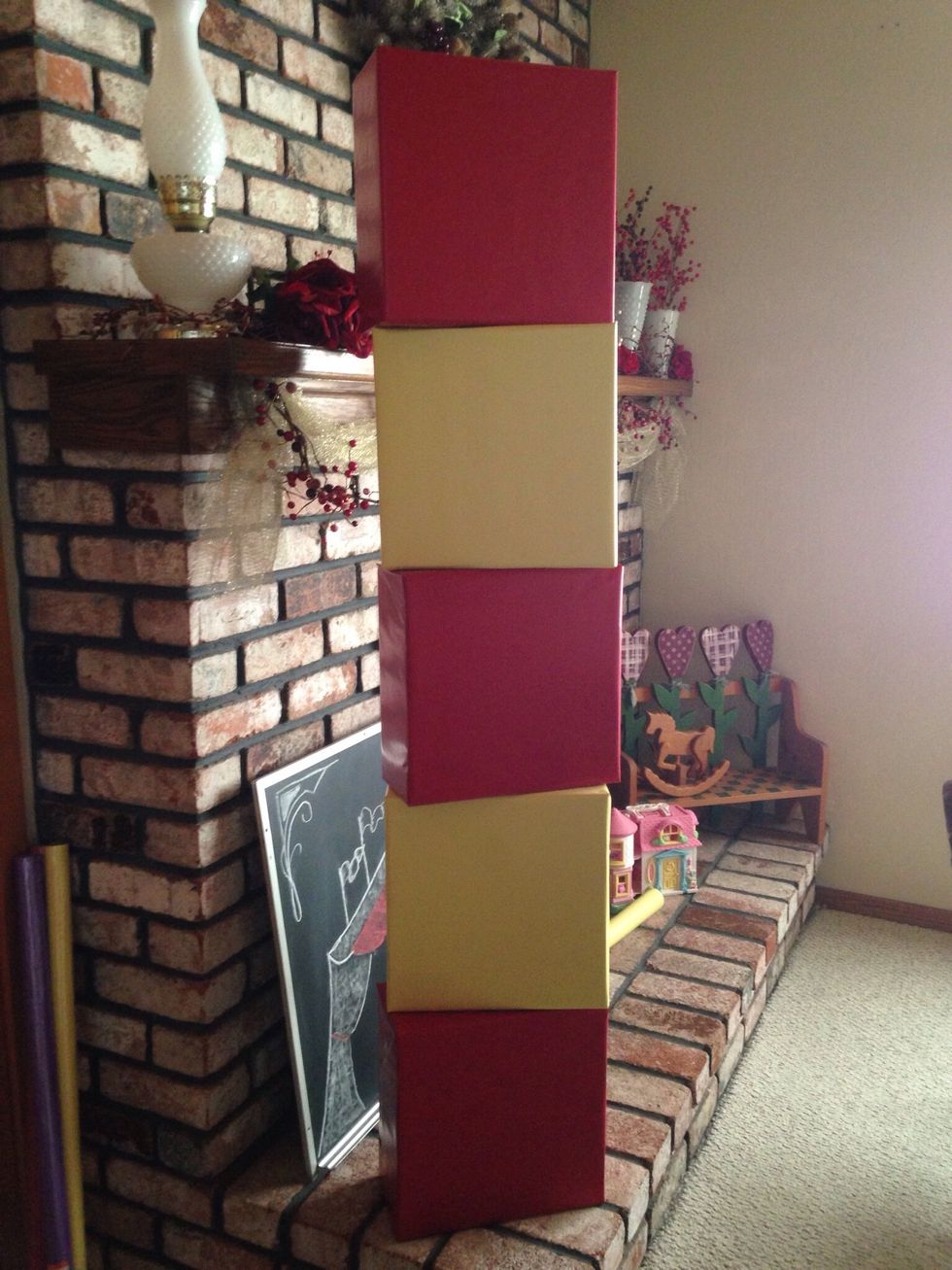 Wrapped and ready for letters.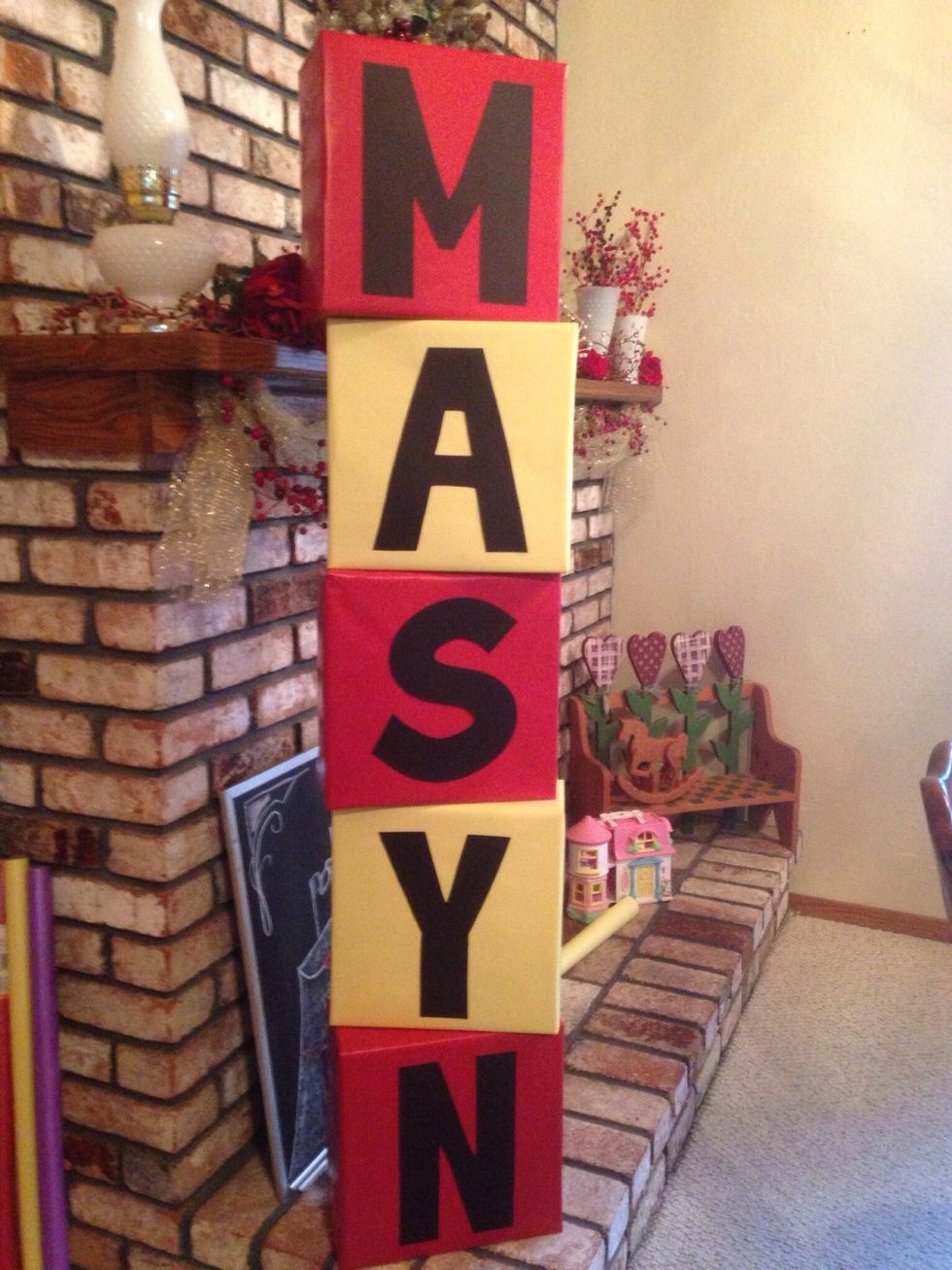 Cut your letters out of colored card stock. Make them big to fit the block. Using double sided tape or glue, adhere letters.
These were used at a birthday party spelling out the birthday girls name.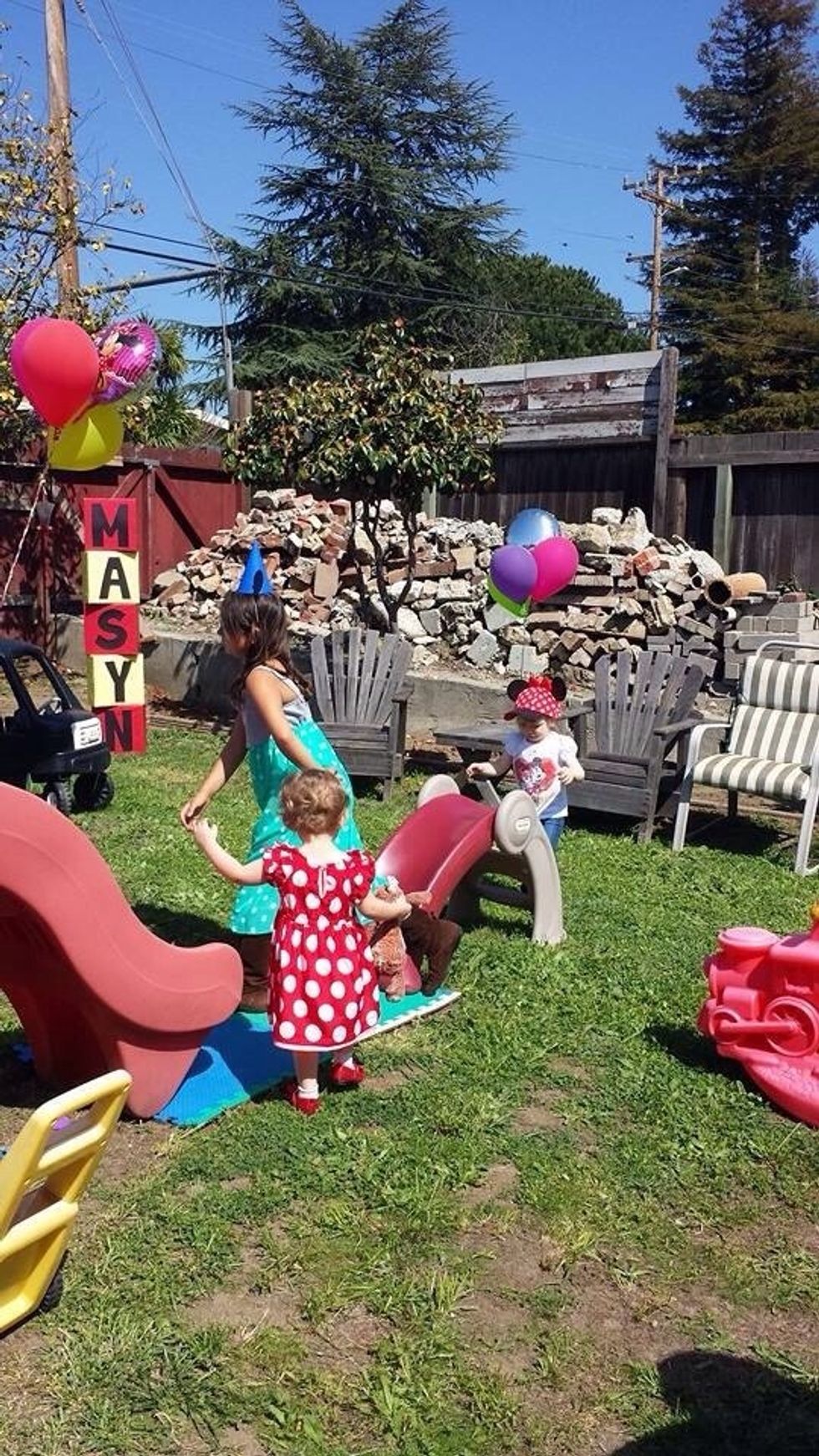 Easy decoration, big impact!
Boxes (one per letter)
Wrapping paper
Card stock
Scissors, packing tape, scotch tape/ paper glue