My grandmother's recipe for pie crust. Great, flaky and the way they used to make it. Keep it cold for maximum flakiness.
23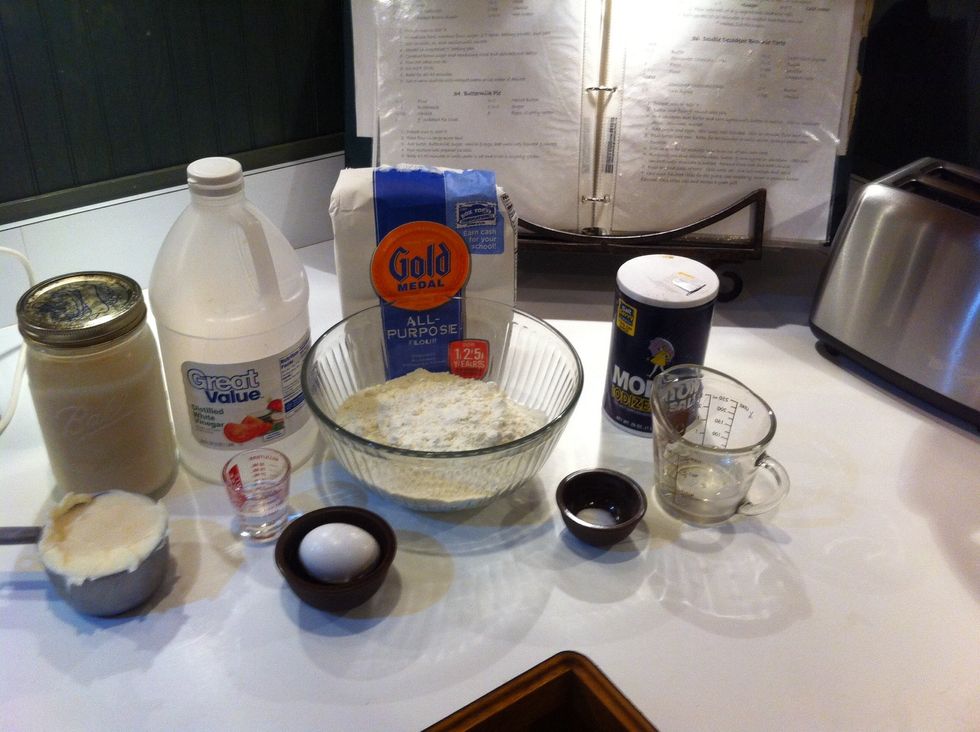 Gather ingredients.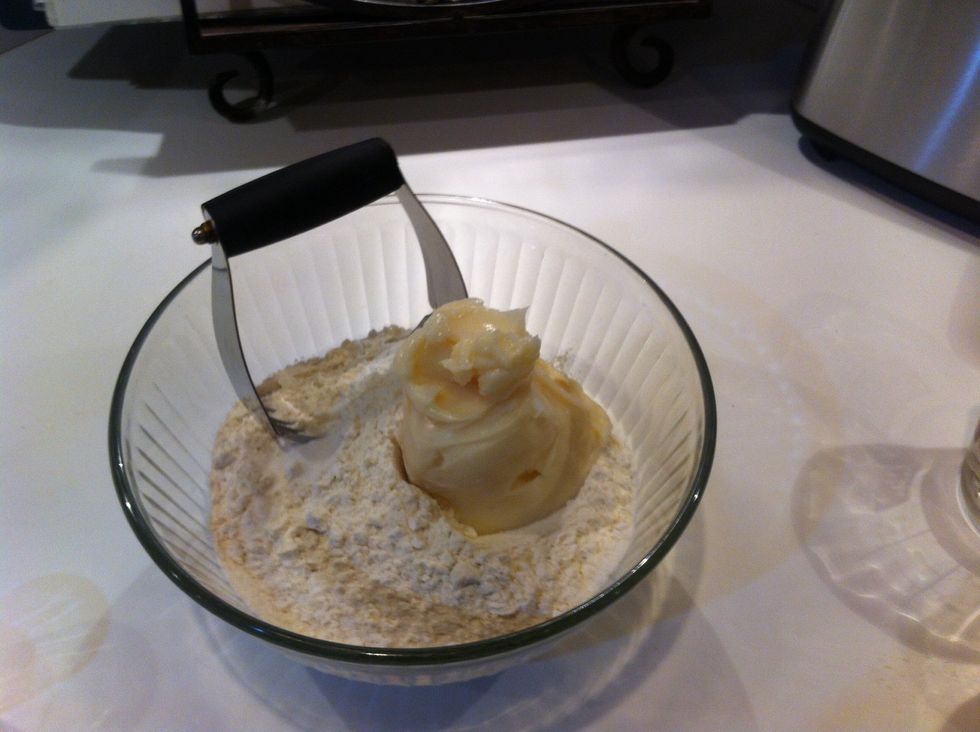 Combine salt and flour. Cut in lard using a pastry blender or two knives.
It should look like this when done and be crumbly.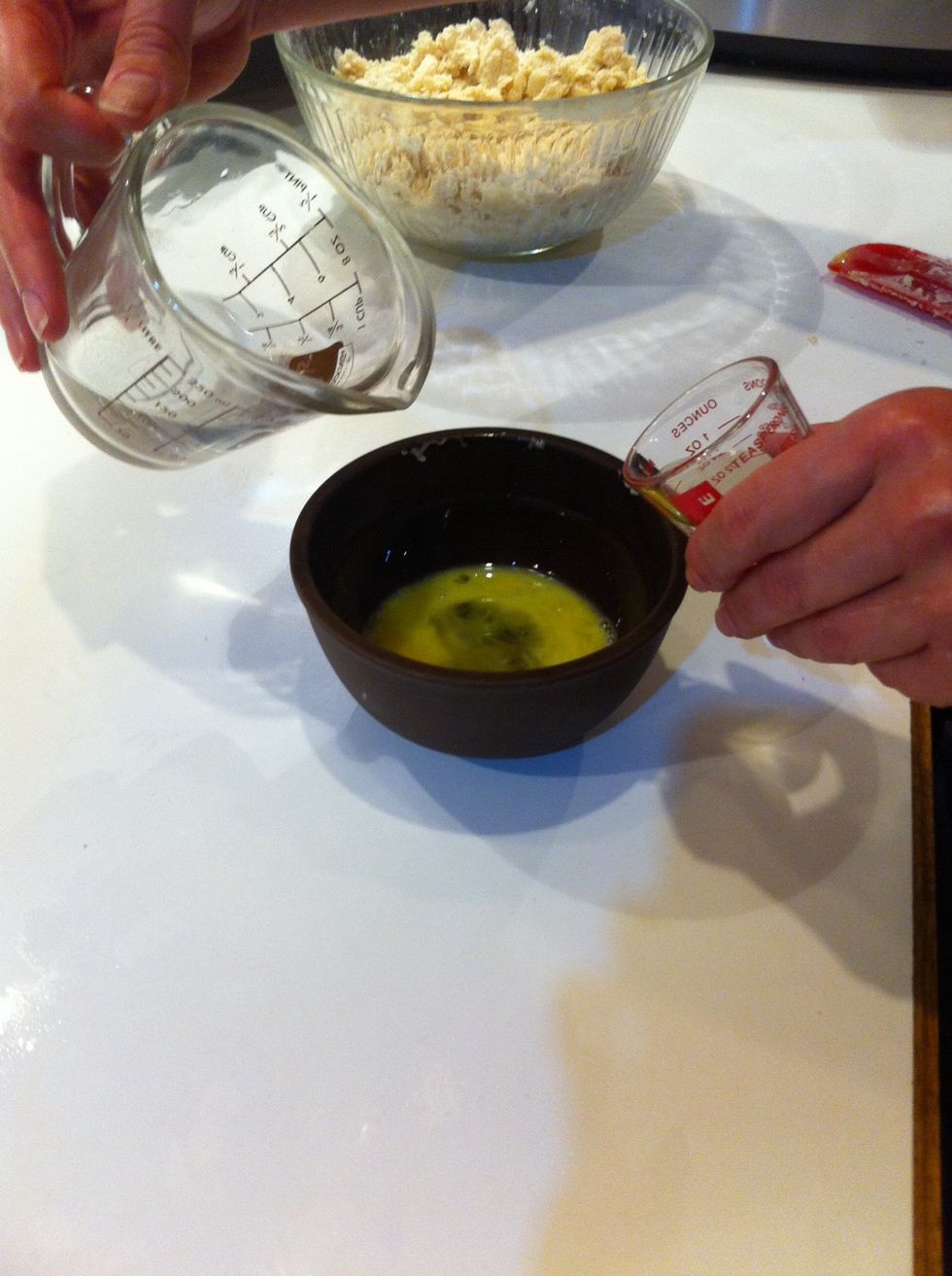 Pierce yolk membrane, add water and vinegar. Mix.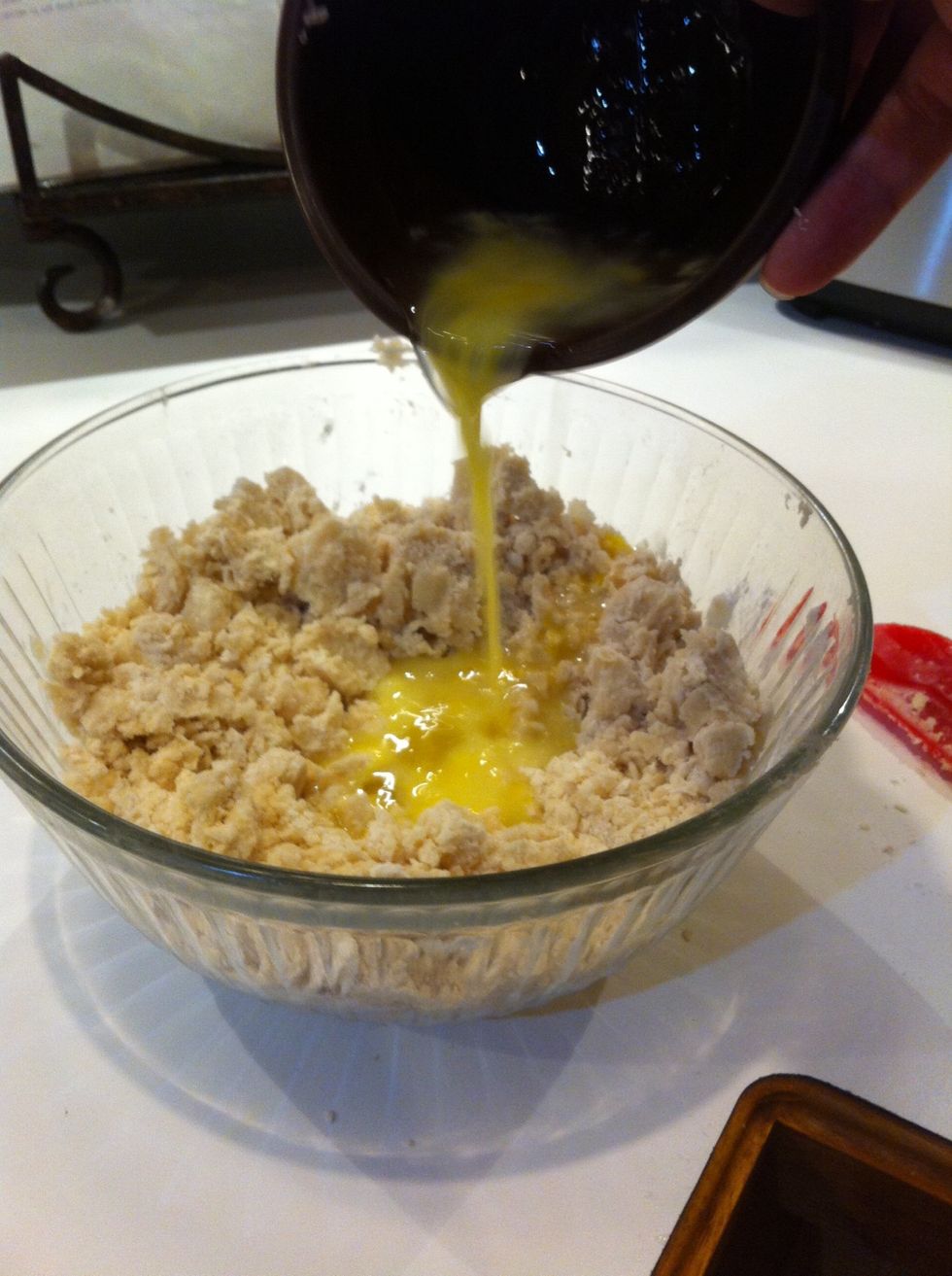 Add liquids to flour/lard base. Combine and work together with a fork.
Form into 3 equal rounds, wrap and freeze or refrigerate. Or roll out and use immediately.
1.0c Lard
1/2c Flour
1/4tsp Salt
1.0 Egg
1.0Tbsp White vinegar
1/4c Ice cold water