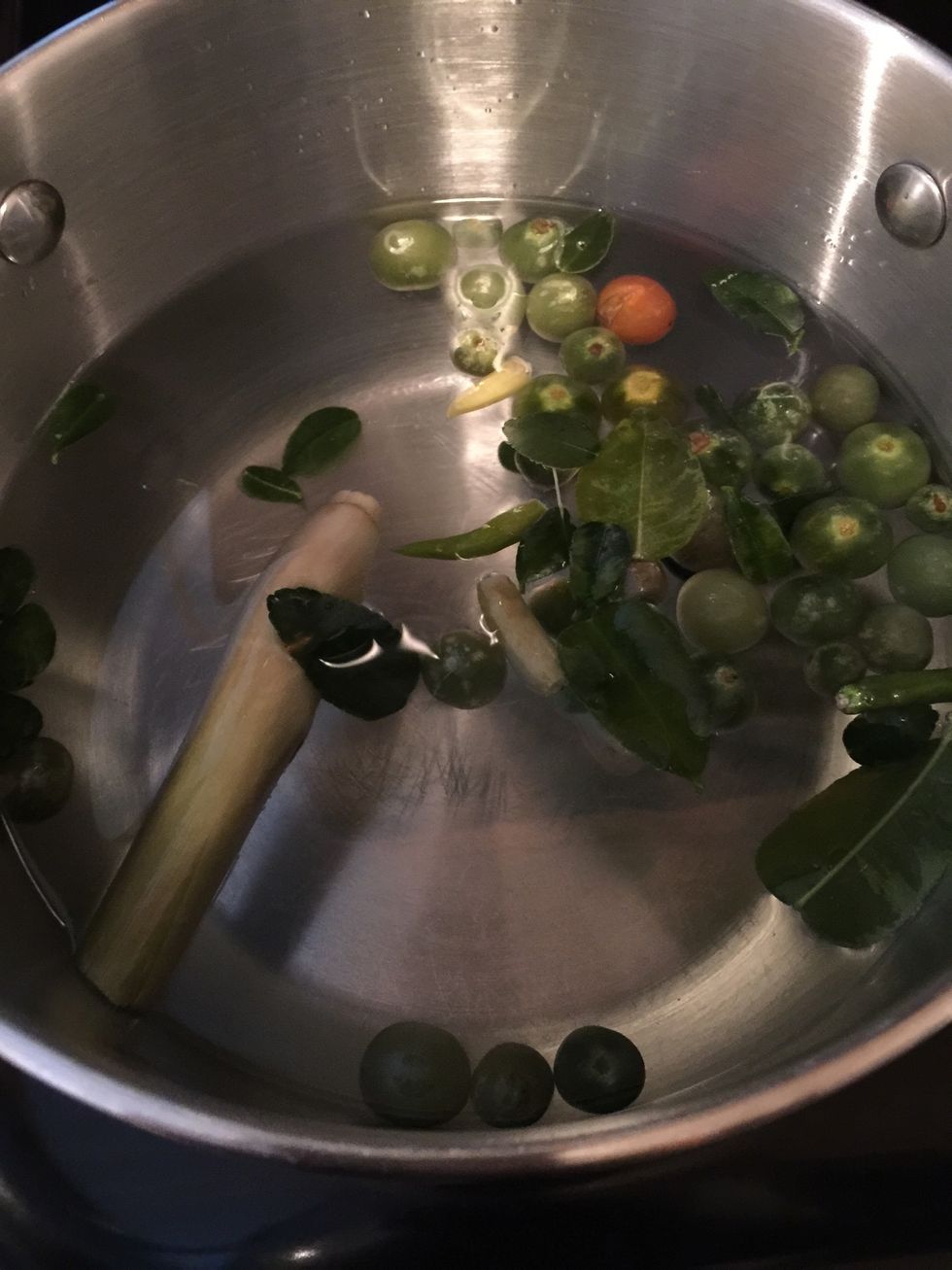 Starting the broth: 🌱lemongrass 🍃kafir leaves 🍅small tomatoes -bring to boil and add chicken 🐔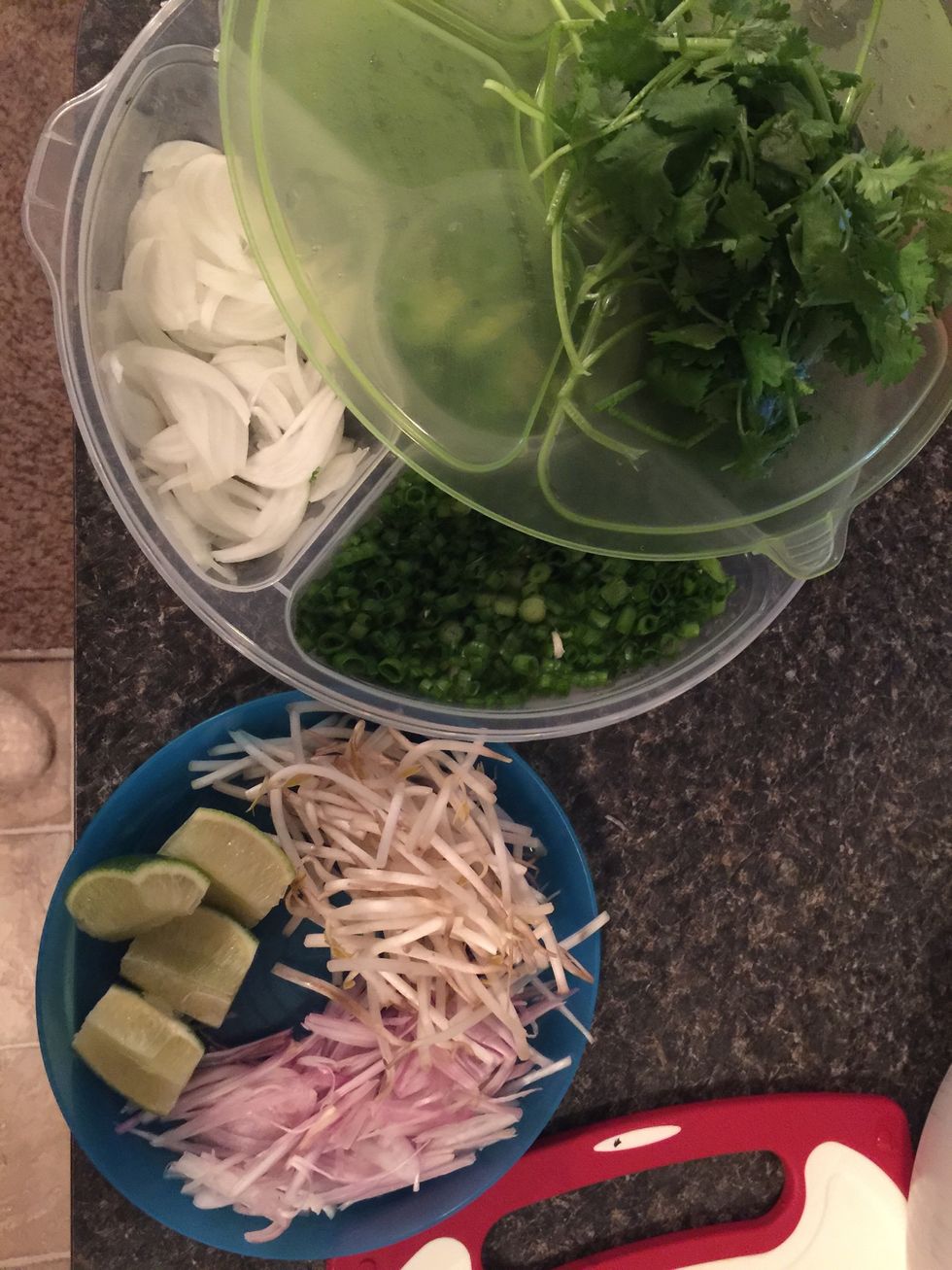 While chicken is boiling, start chopping up herbs. I used leftover pho herbs. 🌱green onions 🌱cilantro 🌰shallots/red onion (I've used yellow before) 🌾bean sprouts 🍋limes 🍃mint (not pictured)
I boiled the chicken in the broth with 2 chicken bouillon cubes and a small piece of tamarind block. Add more of each if it needs more taste. Pop the small tomatoes when they get soft.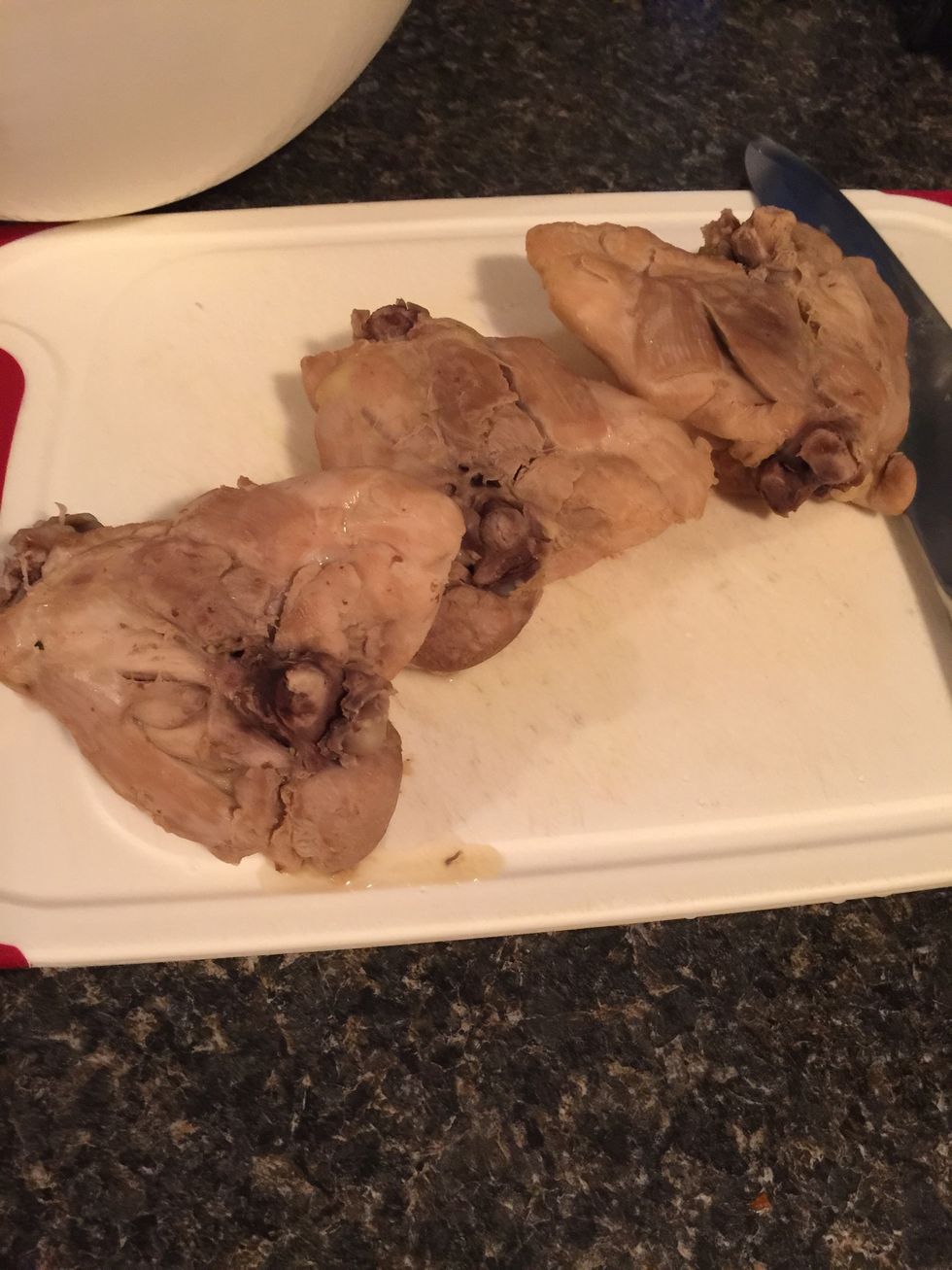 Bring the cooked chicken to cool before shredding. Remove the meat off the bone. Throw the bones back into the broth. You can put chicken pieces in the broth if you want. Broth should be done now.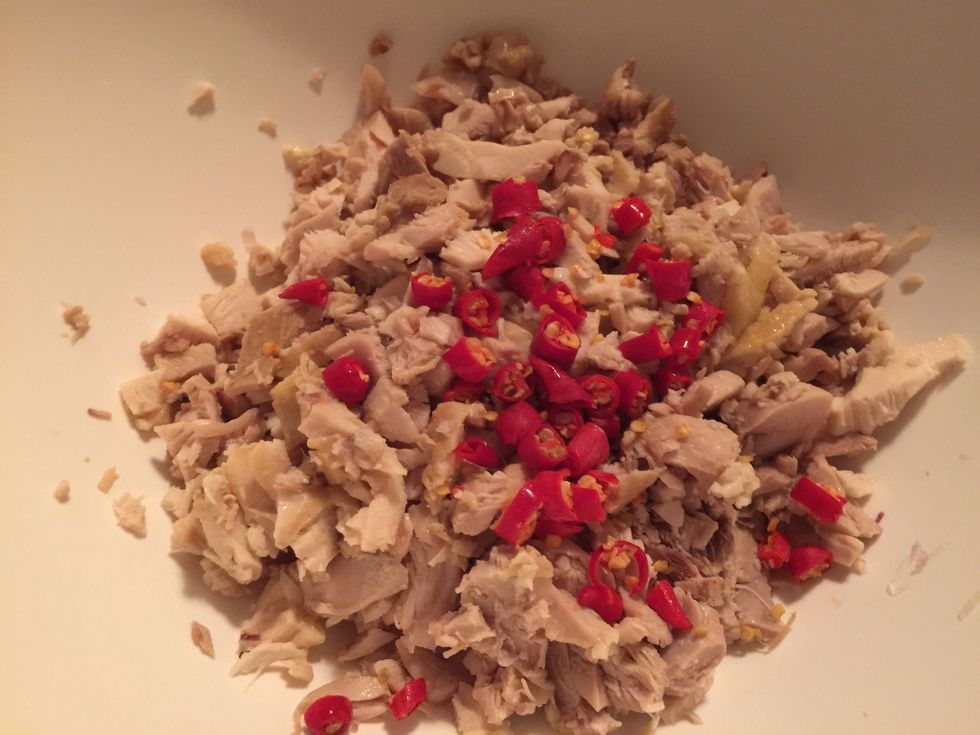 Loosely chop the chicken. Add to bowl with lime juices, fish sauce, red pepper flakes, chopped fresh/frozen chili peppers. Mix and add more of what you want until it tastes the way you like.
Add onions, bean sprouts, and toasted rice. Mix. Do another taste test.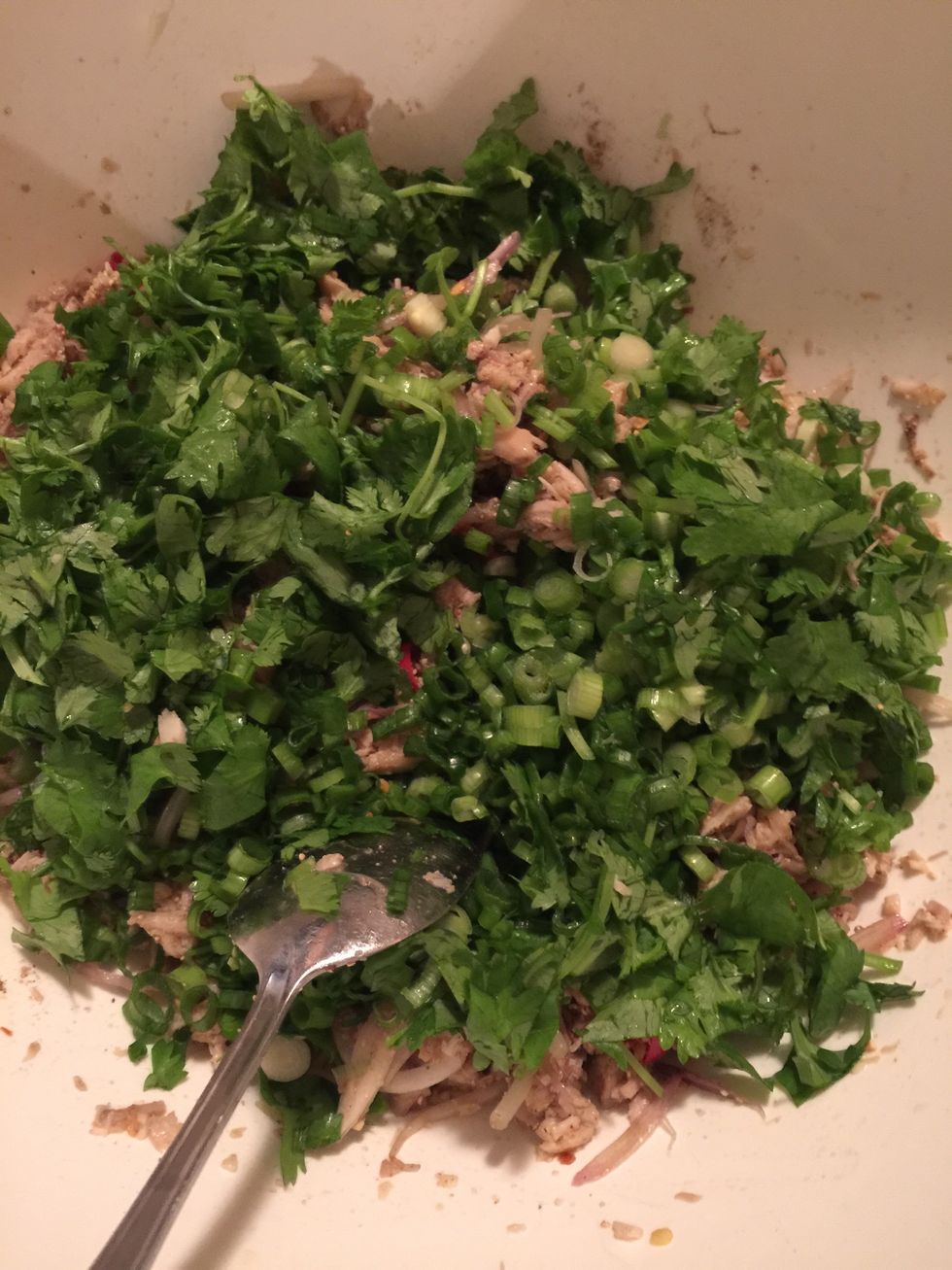 When everything tastes good, finally add the green herbs. Toss lightly and you're done!
Final product. All mixed and ready to eat.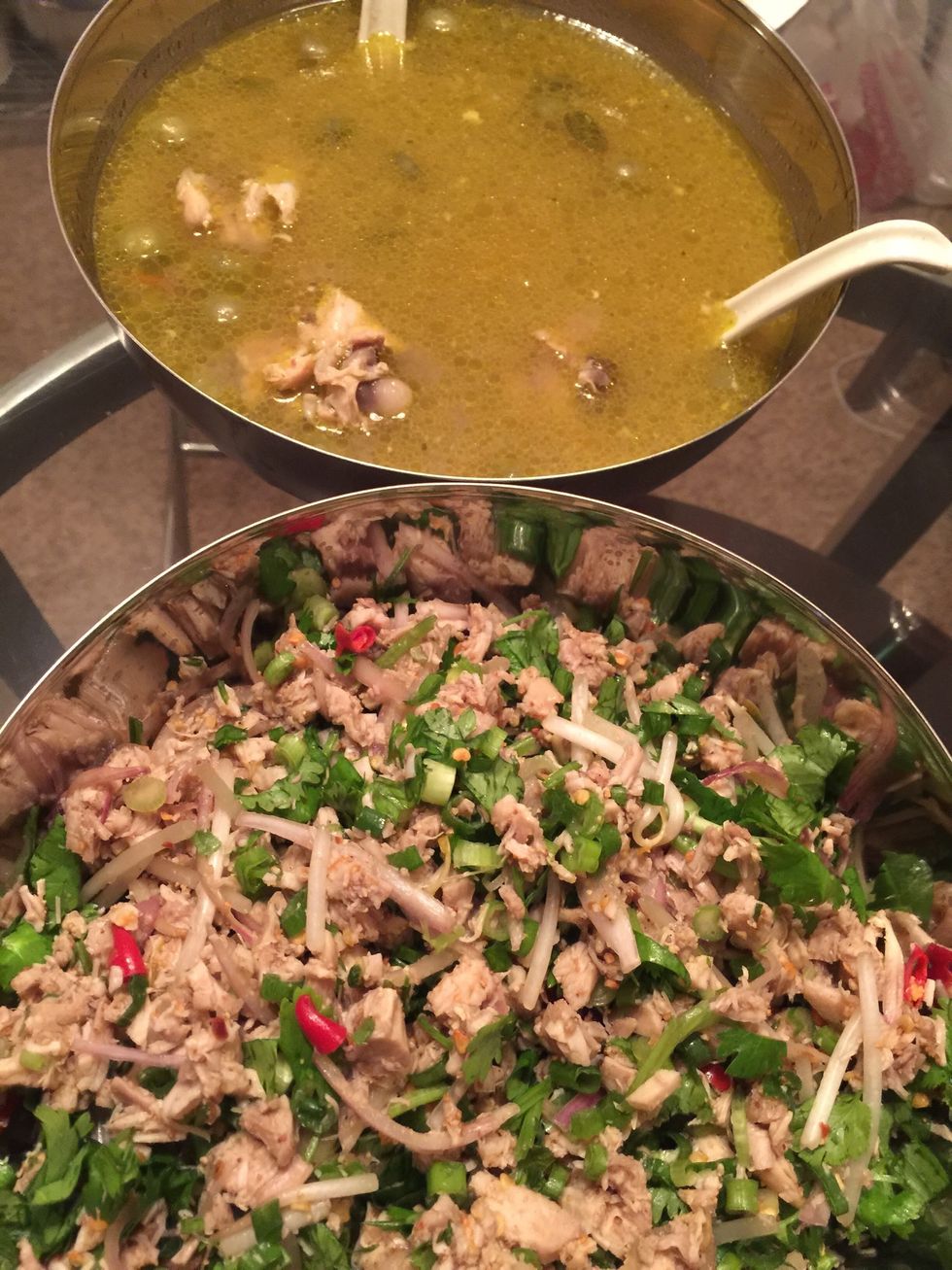 Bon apetit!
2-3 chicken breast/thigh/drum
Cilantro
Green onions
Mint
Lemongrass
Kafir leaves
Small tomatoes
Toasted rice (kao kua)
Thai chili peppers
Red pepper flakes
Shallots
Bean sprouts
Long bean
Limes
Tamarind block
Chicken bouillon
Water
Fish sauce