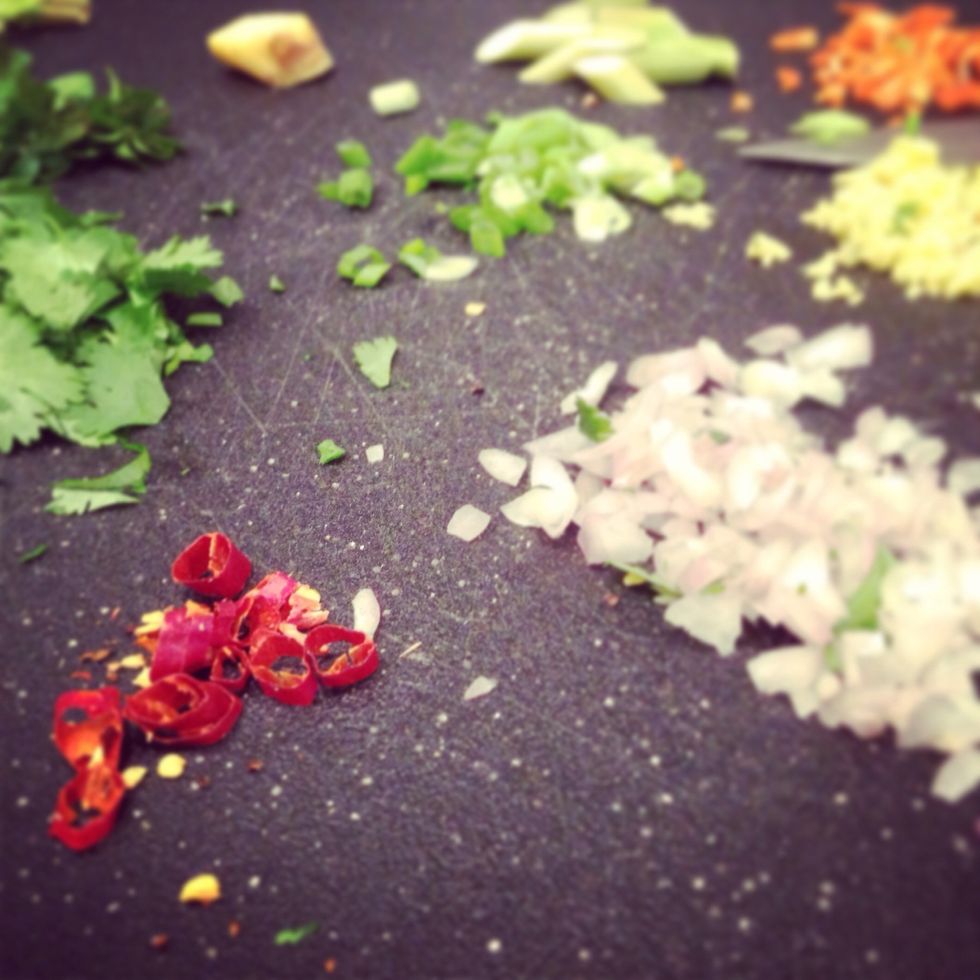 Prepare chopped vegetables
Combine lime juice, fish sauce, ginger, garlic, chilies, and whisk in sugar.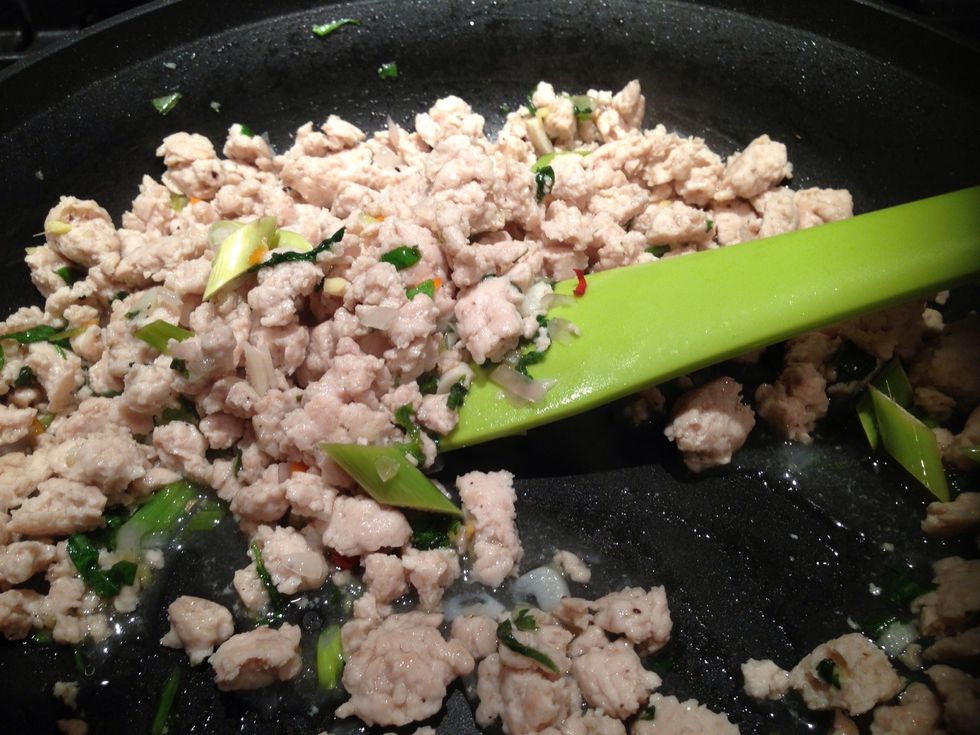 Sauté shallot, lemongrass, then add chicken. Sprinkle a pinch of each spice and add a dash of the dressing for flavor while finishing the chicken.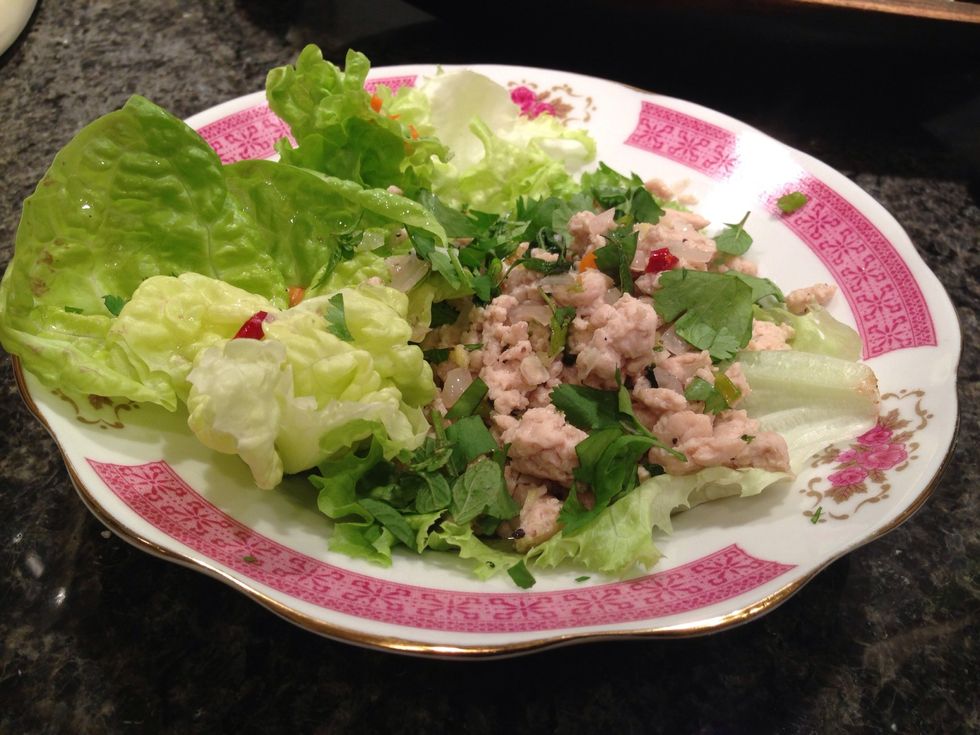 Coarsely chop lettuce, plate. Add chicken, spices and dress with lime juice mix. Serve!
1/2lb Chicken breast ground
1/2c Lime juice
2.0 Thai chilis
1/2c Fish sauce
2.0 Garlic Cloves
1/3c Fresh chopped basil
1/3c Fresh chopped mint
1/3c Fresh chopped Lemongrass
1/4c Sugar
1/4c Fresh chopped cilantro
1/4c Shallot Chopped
1.0bnch Butter Lettuce chopped
1.0tsp Fresh chopped ginger