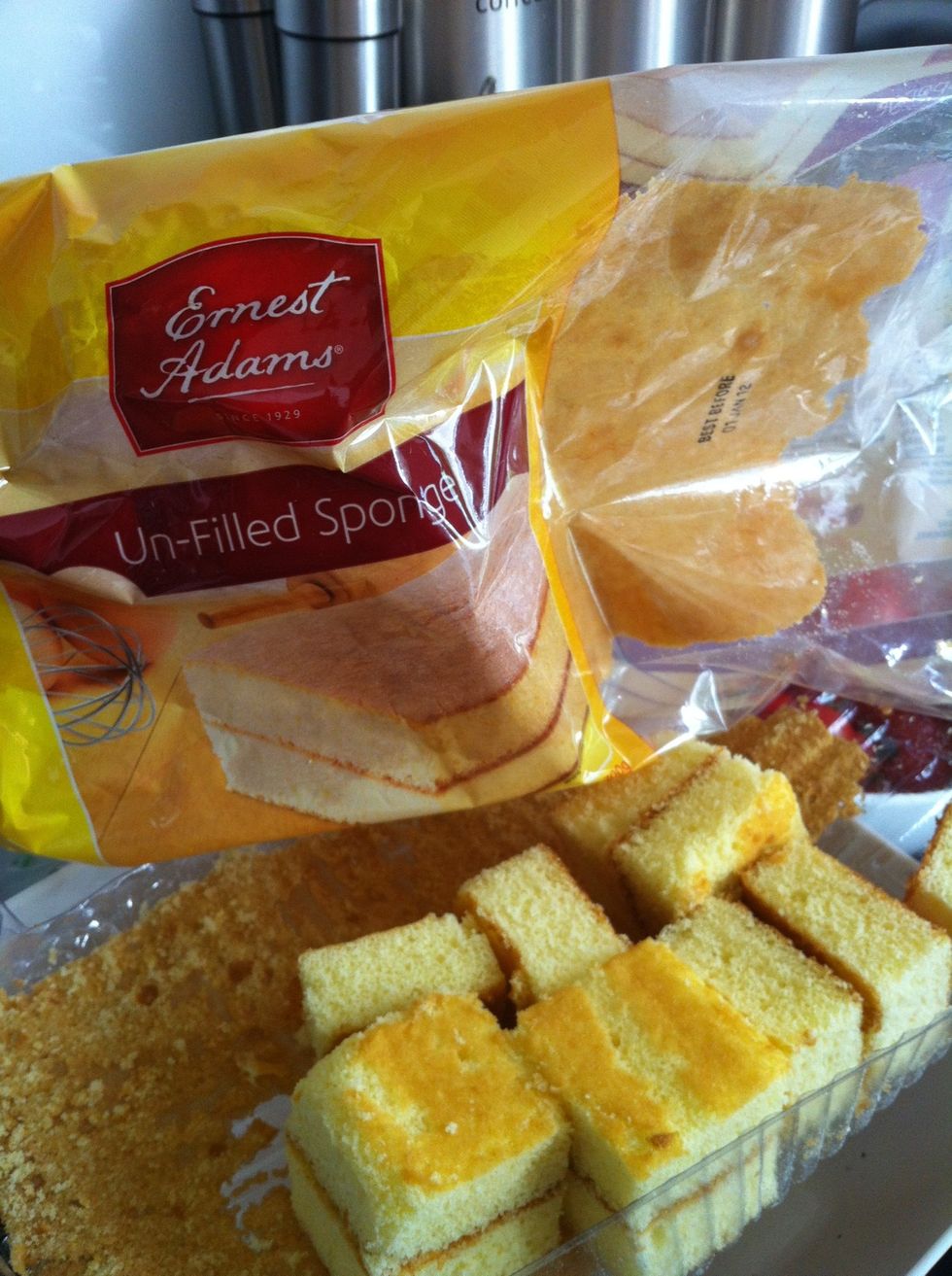 Cut sponge into squares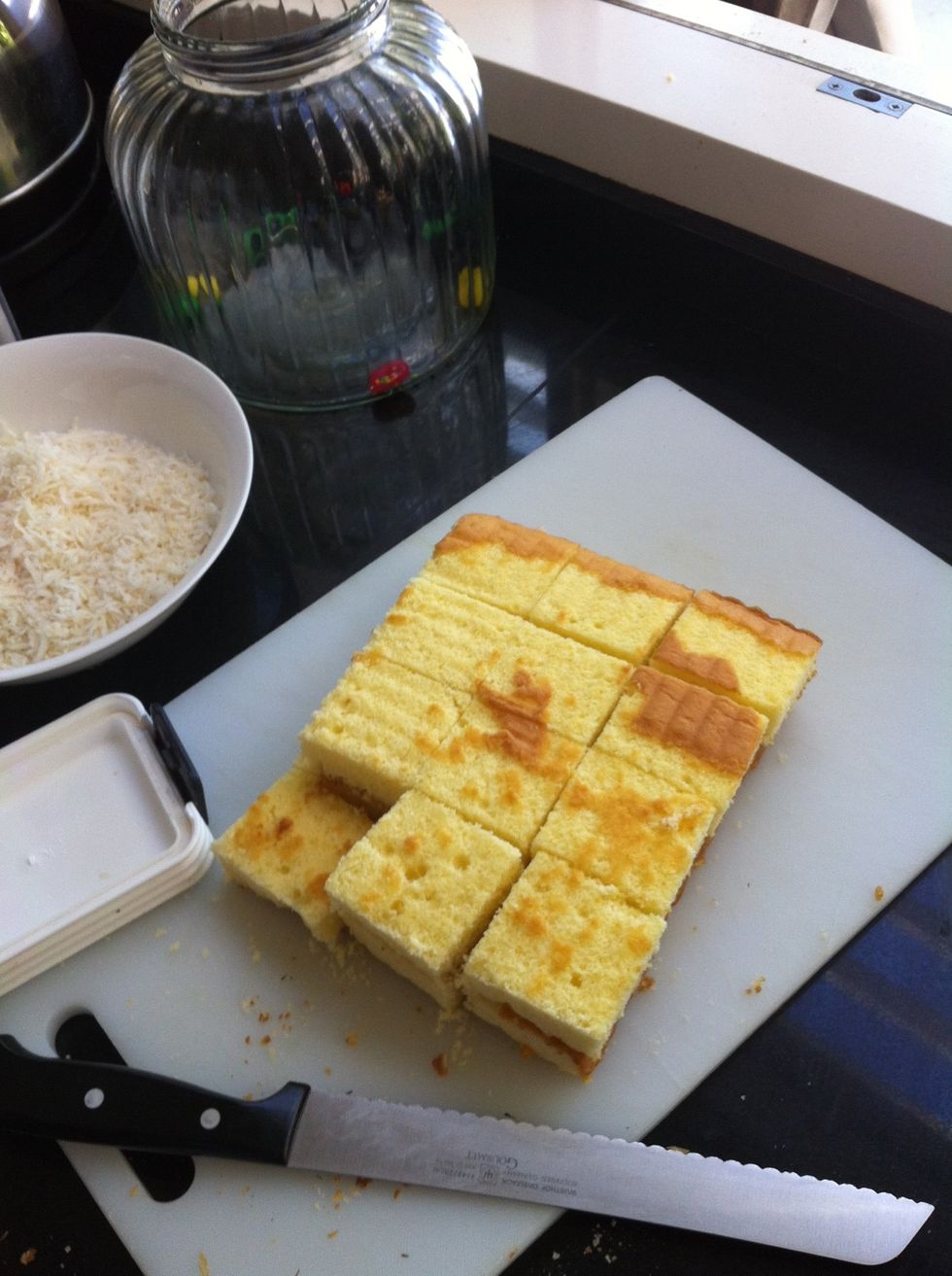 Lay out ready to dunk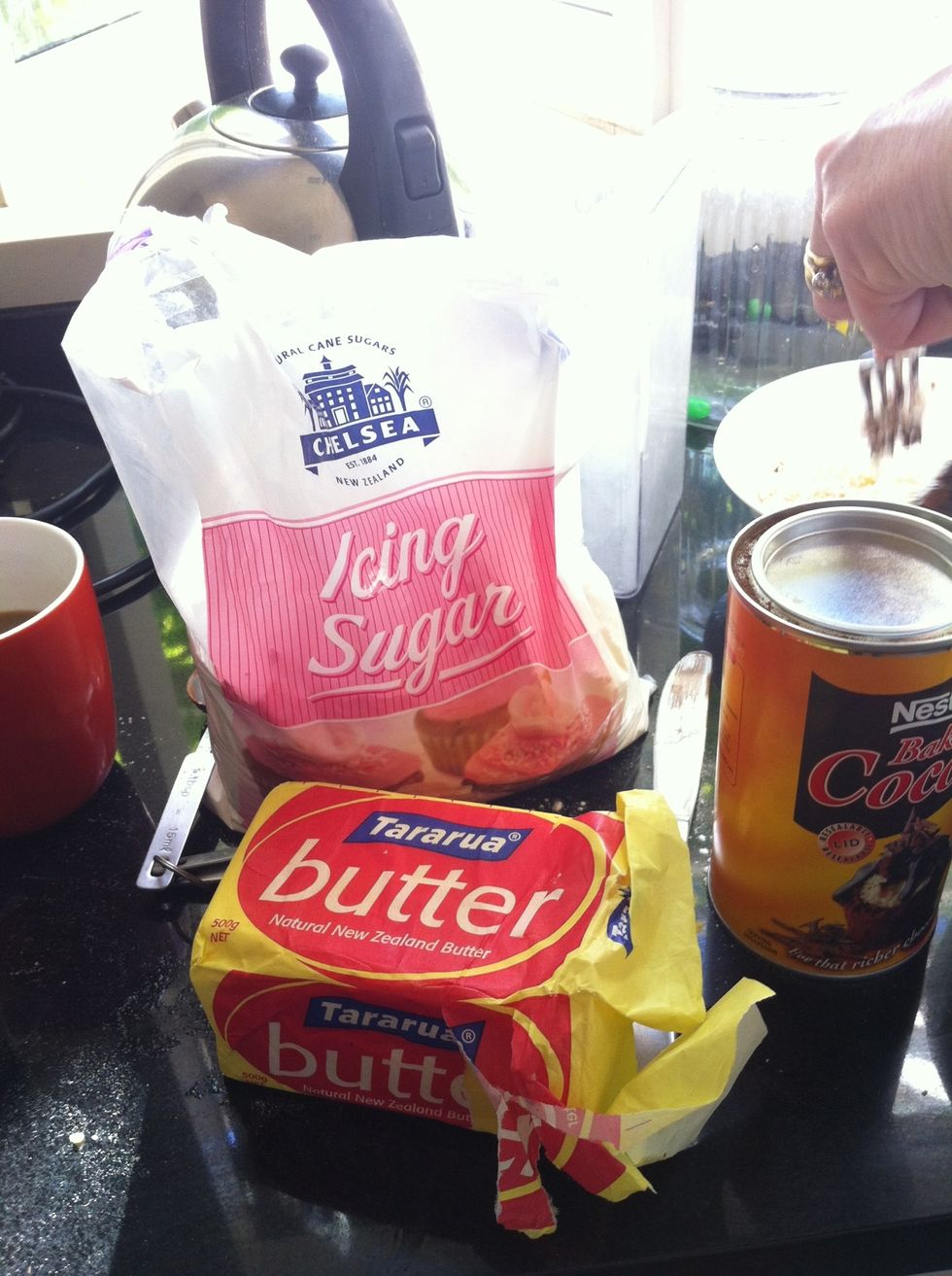 Now for the icing. Place the icing sugar, cocoa powder, butter and milk in a heat proof bowl over a saucepan of simmering water.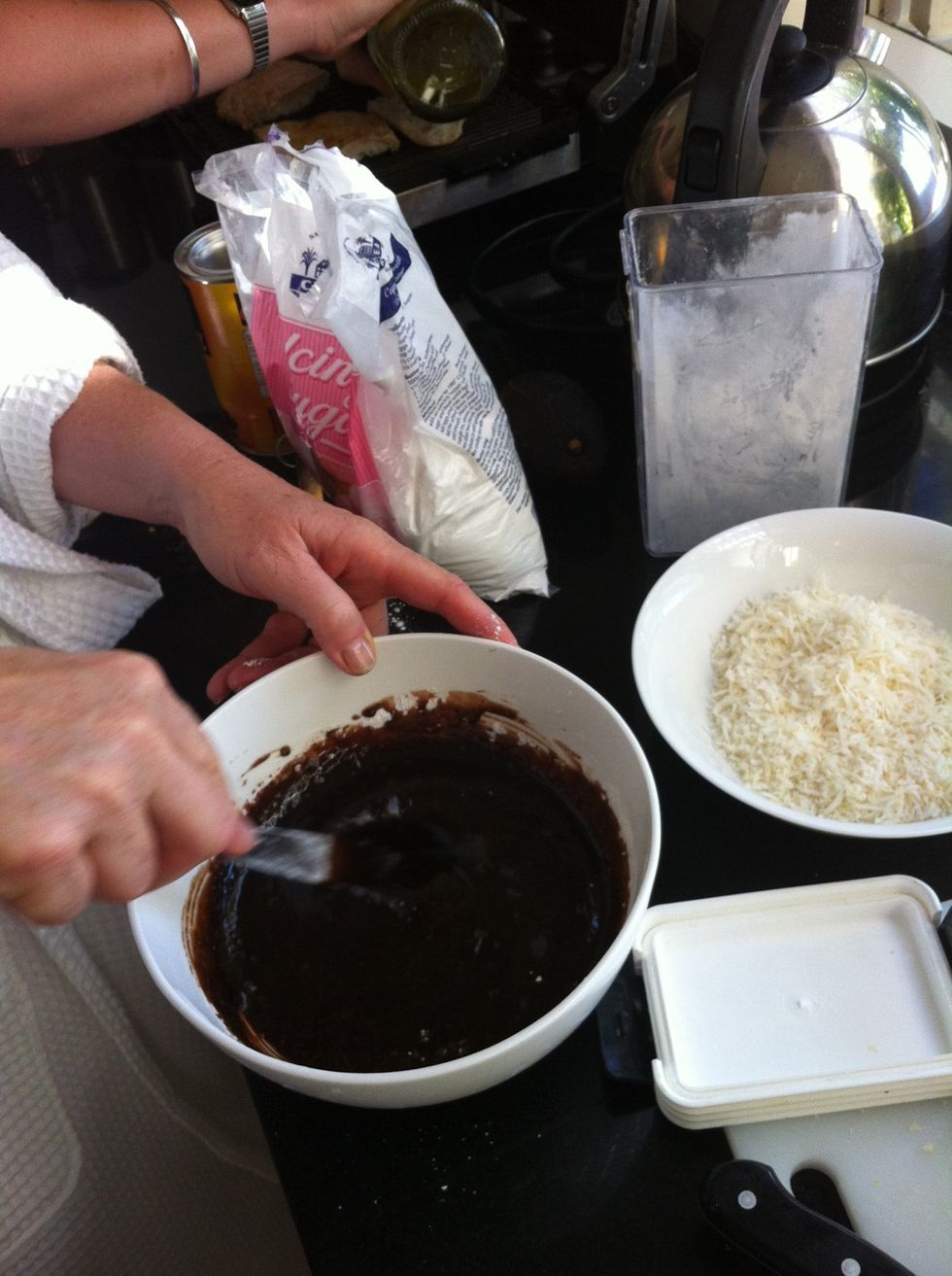 Stir the mixture until it is smooth but still a bit thick. You don't want the liquid to get too thin otherwise the sponge cake won't absorb the coating.
Dunk squares into icing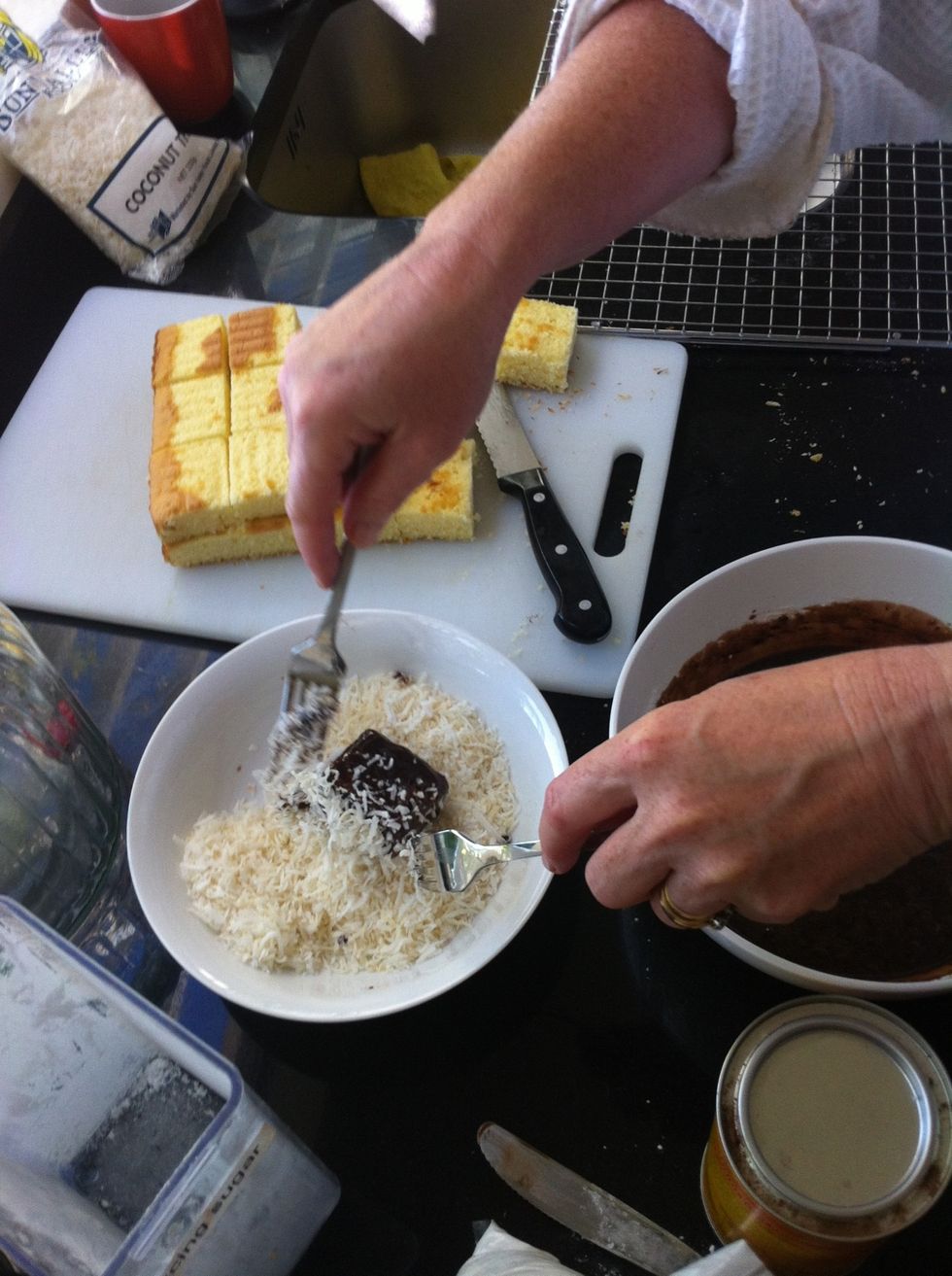 Roll in coconut flakes
Now it's time to assemble the Lamingtons. Put out some newspaper under wire racks to catch any mess. Let dry. That's it your Done!
Sponge cake 1 packet
Icing sugar 2 cups
Butter 3 tbs
Coco powder 1/3 of a cup
Milk 1/2 a cup
Coconut flakes