Laddoo is a ball-shaped sweet popular among the Indians. It is made of flour and sugar with other ingredients that vary by recipe. Laddu is often prepared for festivals and religious occasions.
255
This is my mum-in-laws's recipe. These detailed steps will be easy for beginners:)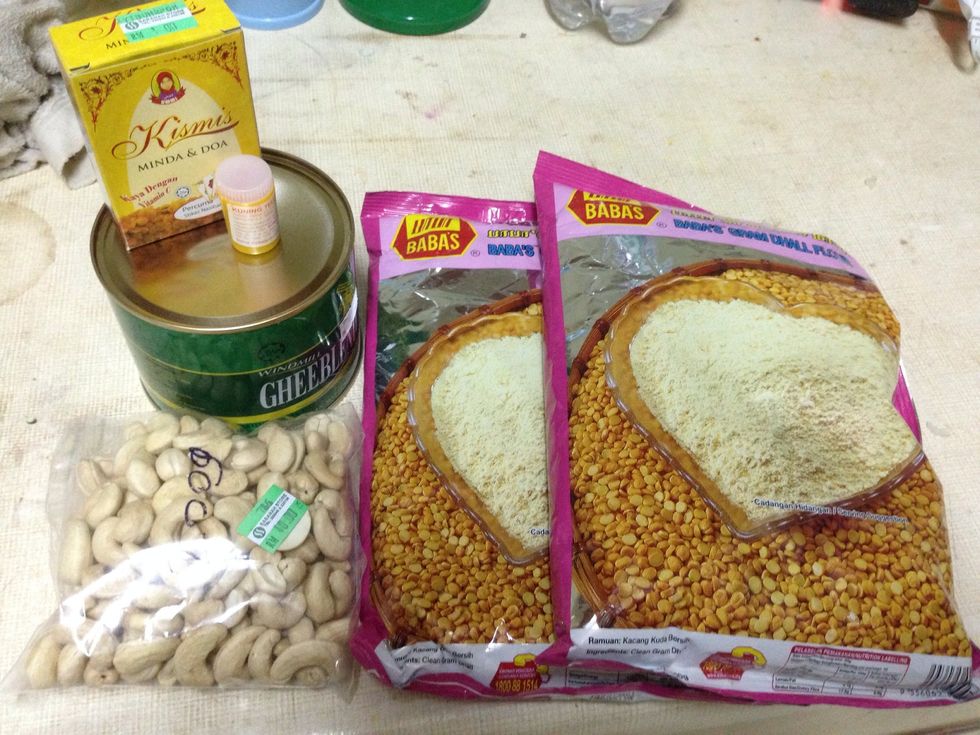 Ingredients: Gram flour, ghee, cashew nuts, raisins and yellow food coloring.
Cardamoms.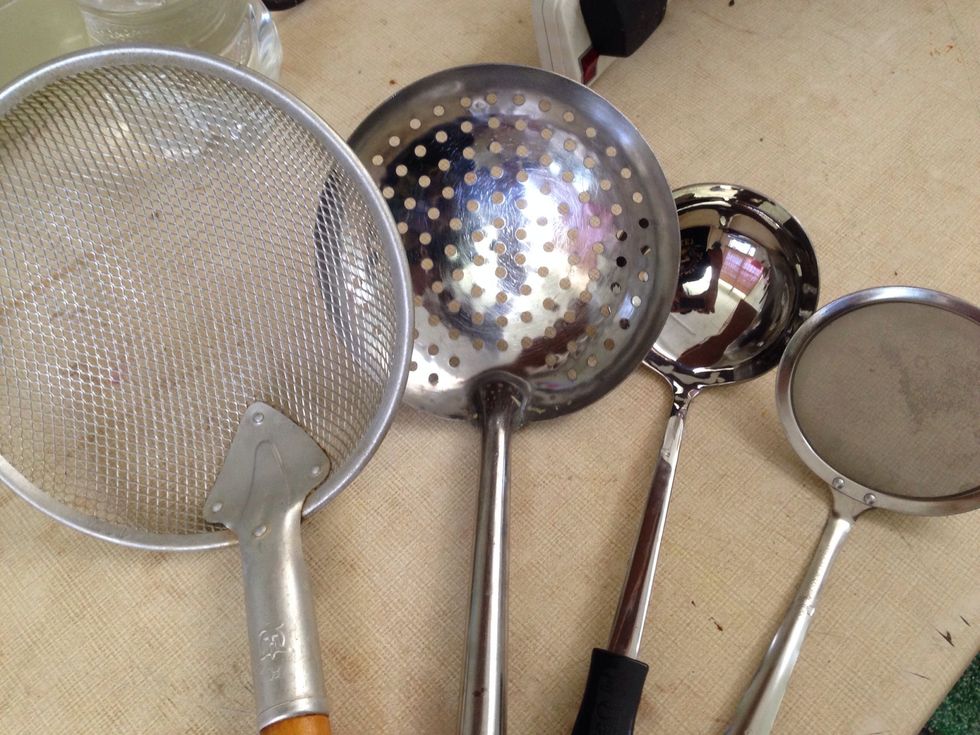 Big and small strainer, perforated ladle, deep ladle.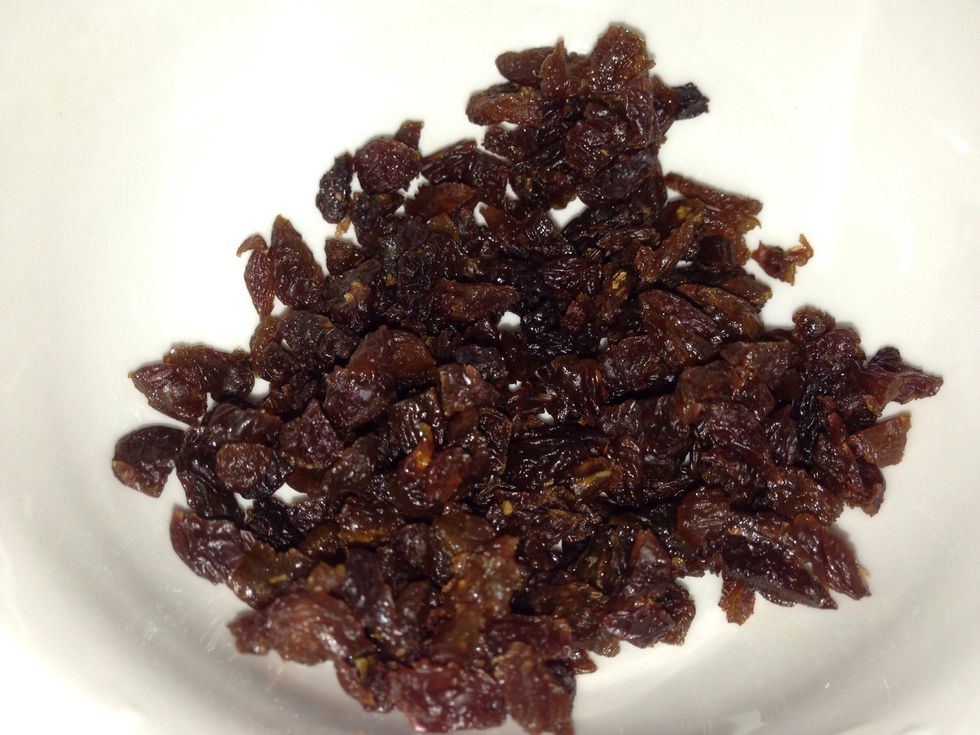 Slice the raisins into 4.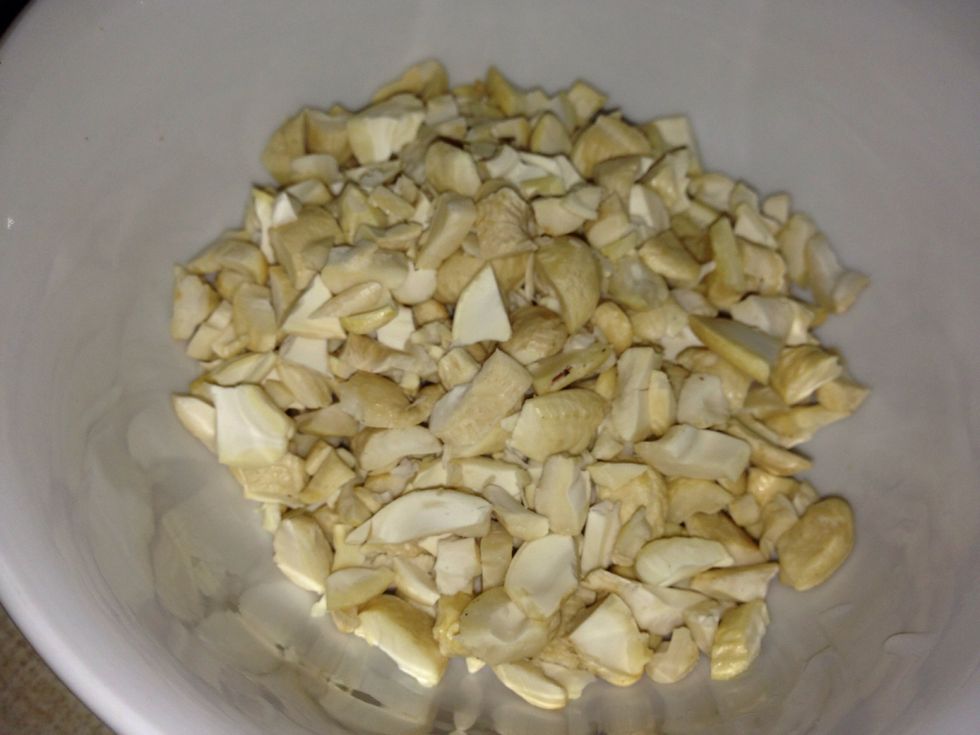 Chop the cashew nuts.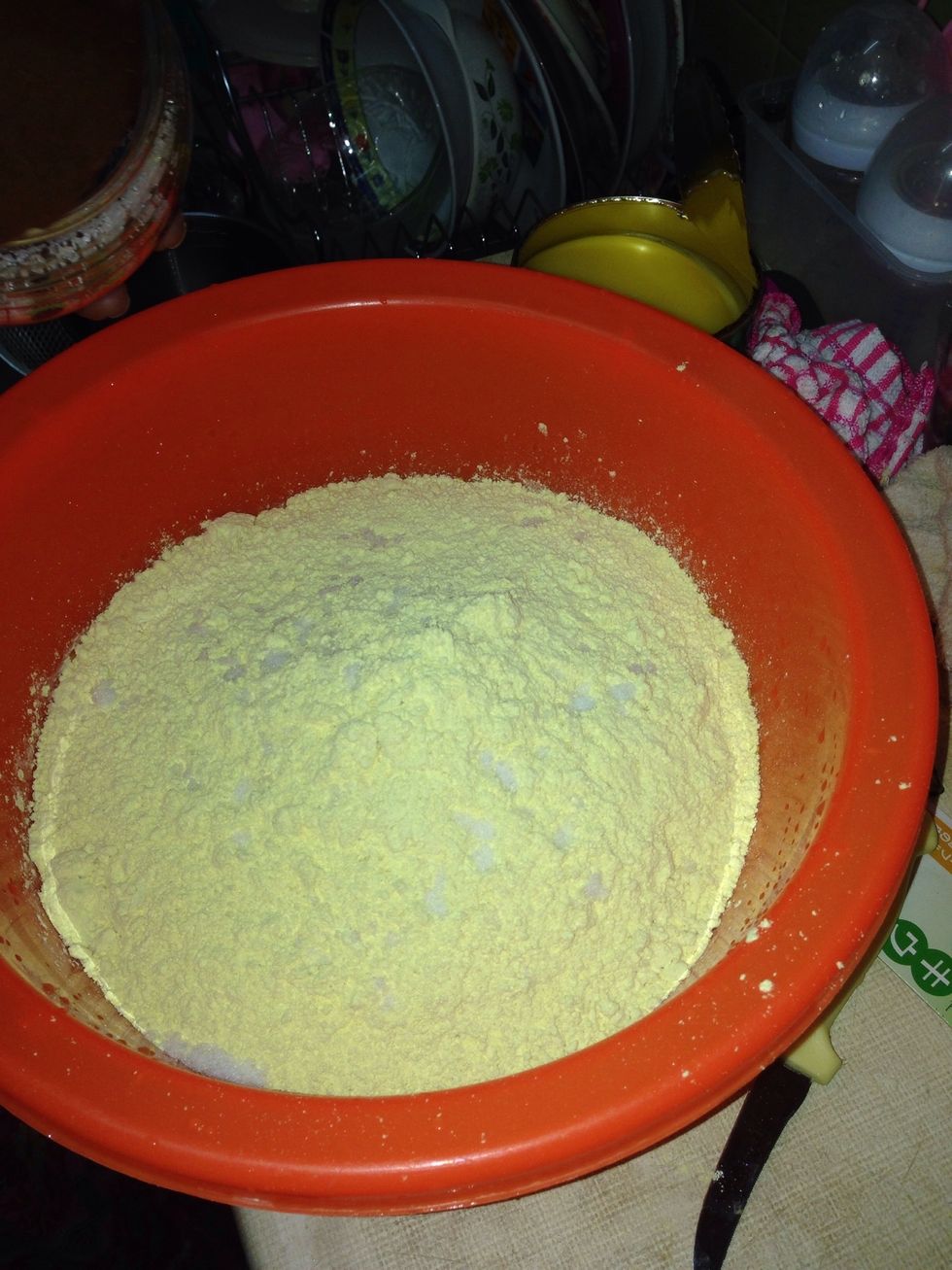 Pour the gram flour into a big mixing bowl.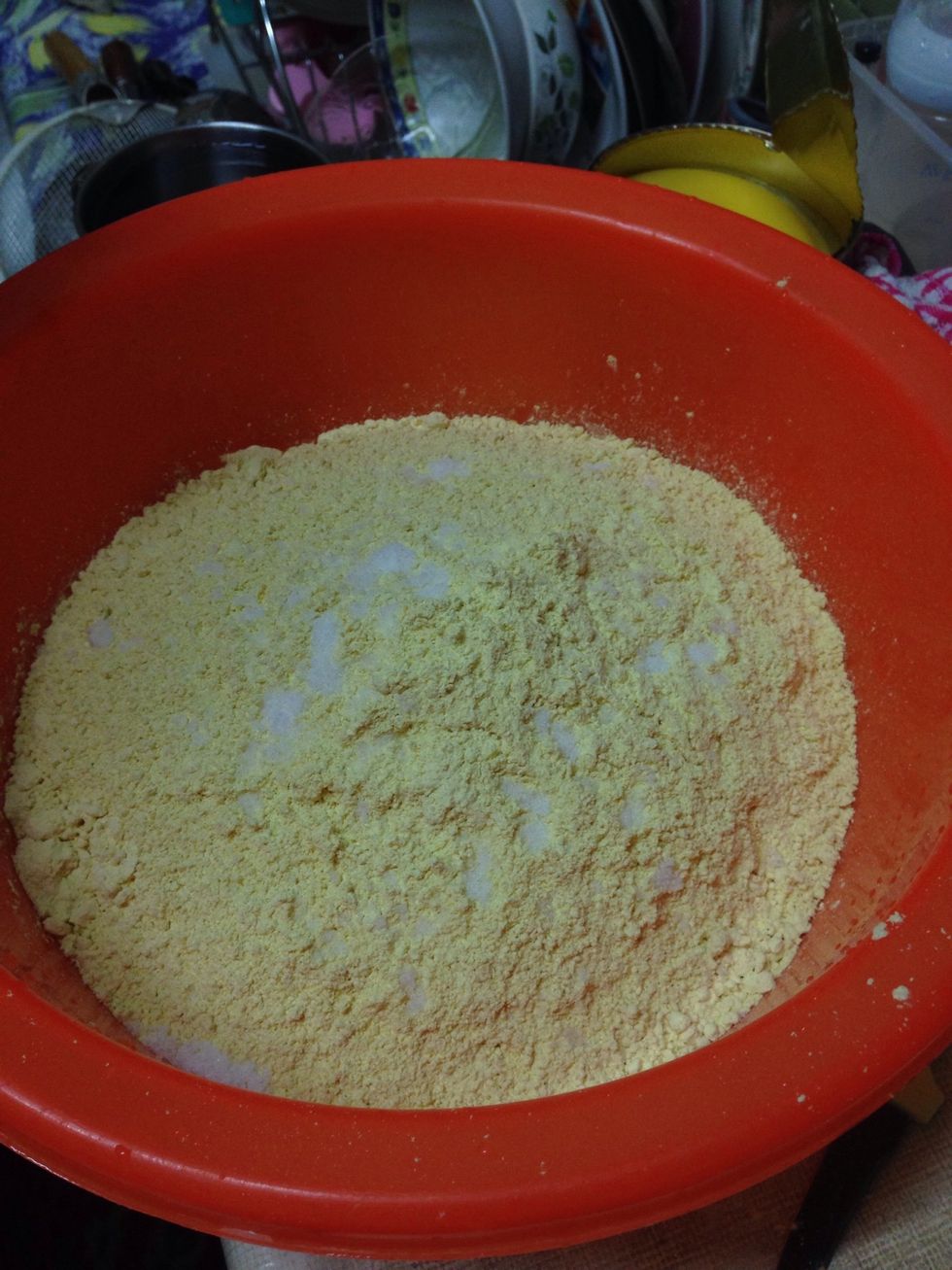 Put salt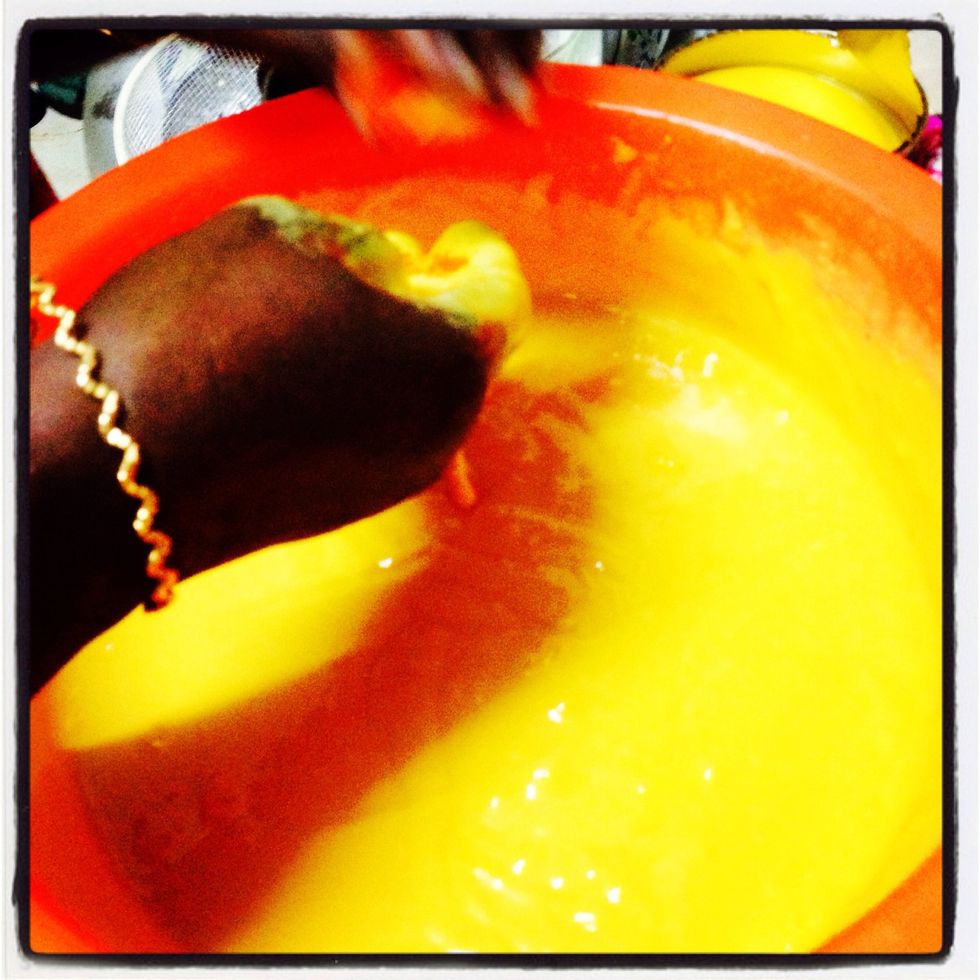 Add more water. Whisk the batter rigorously until it gets pouring consistency.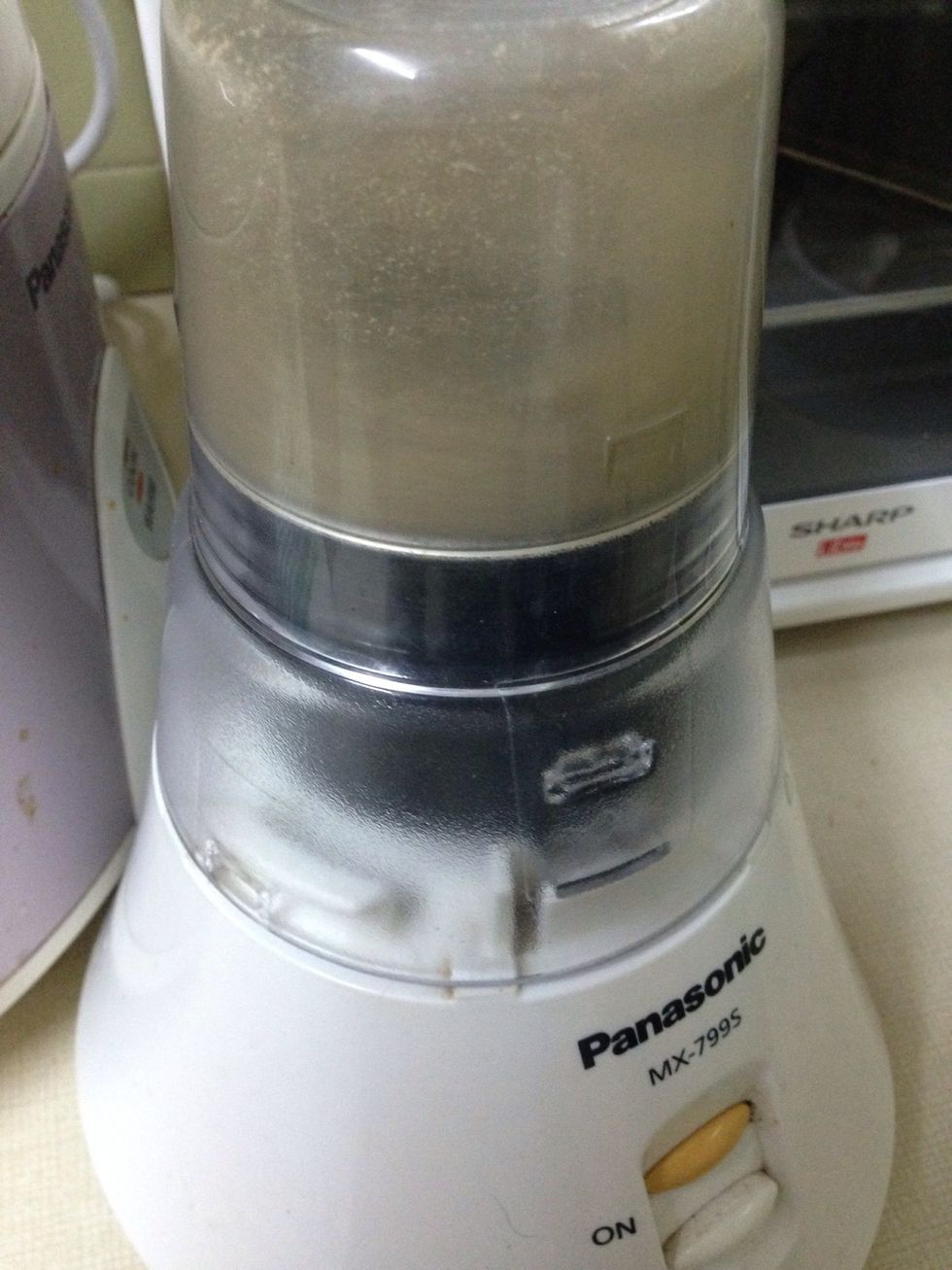 Blend dry the cardamoms.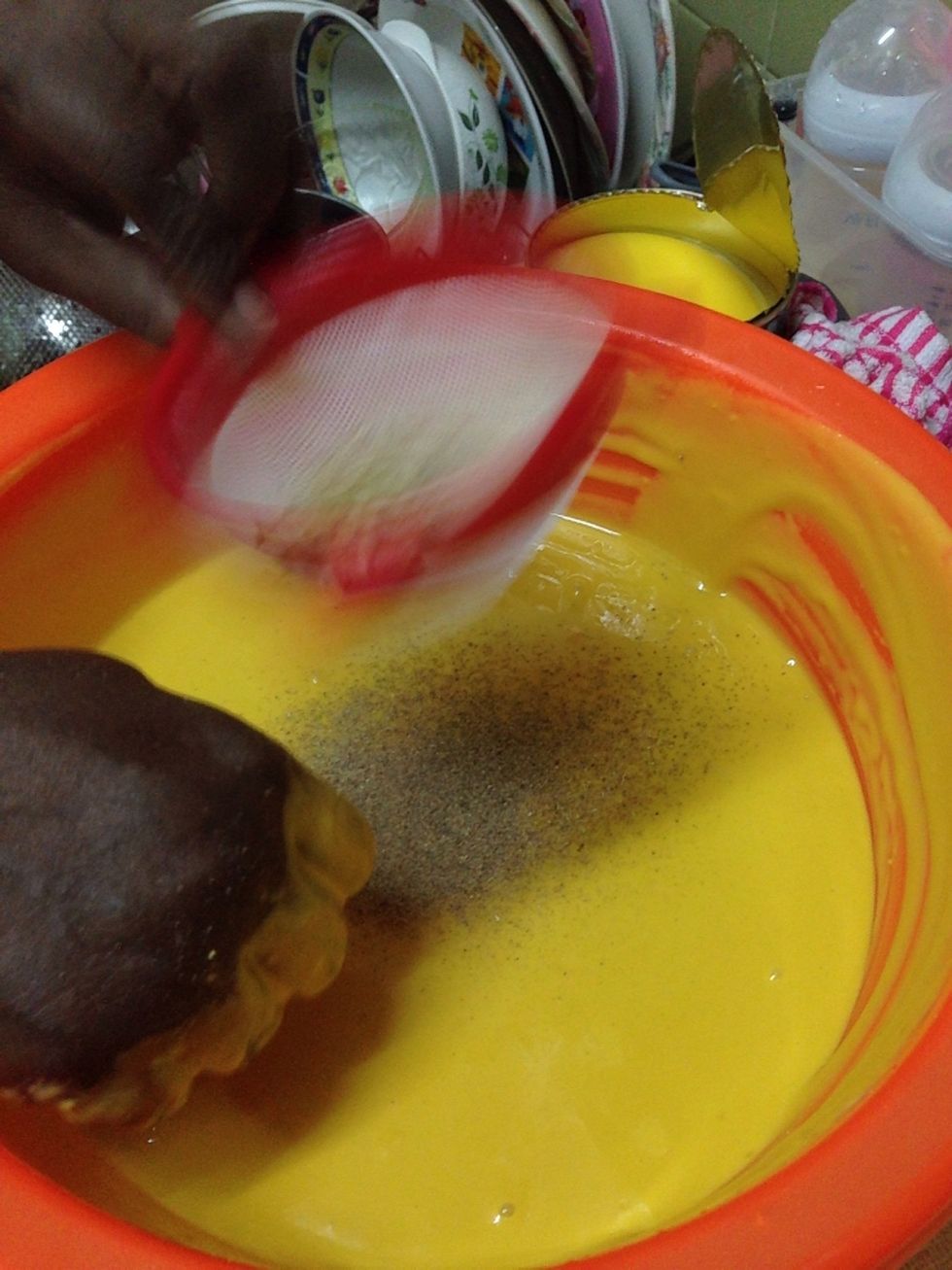 Sieve the cardamoms into the batter.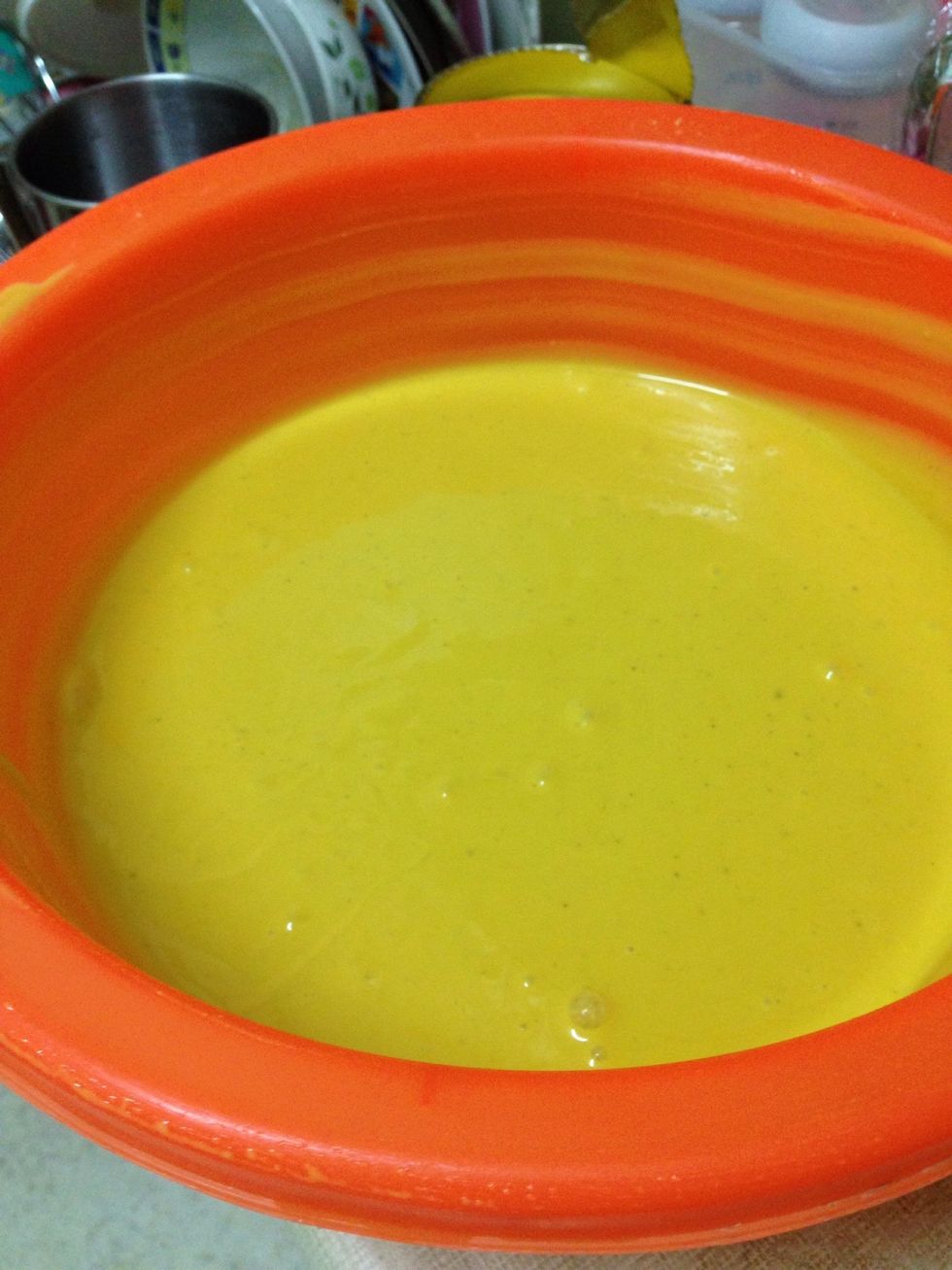 Make sure no lumps in the batter.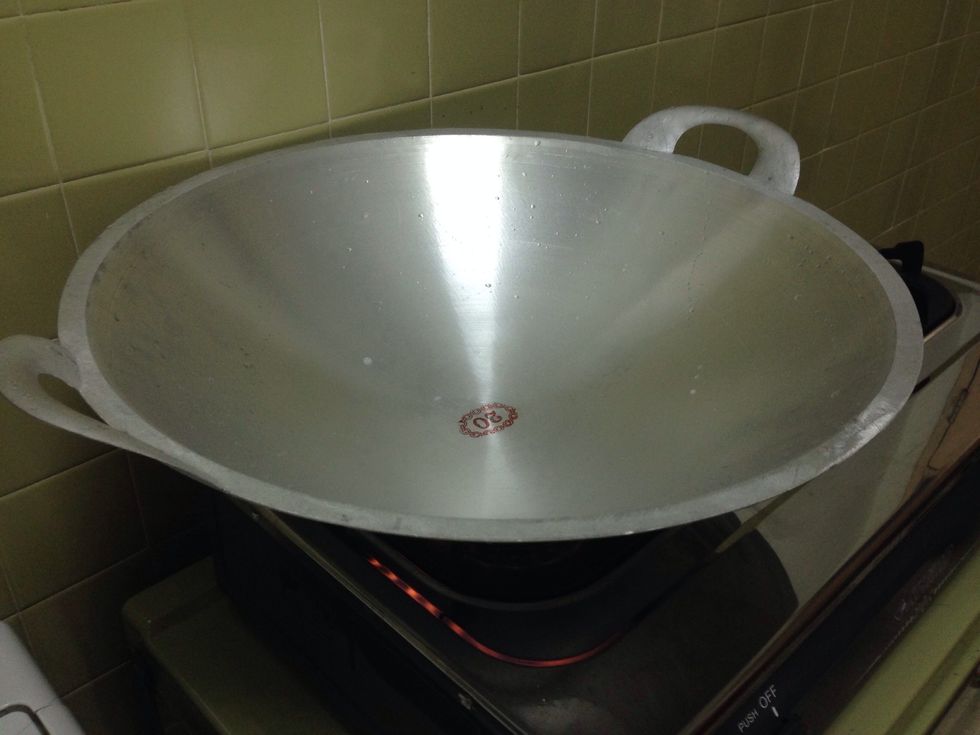 Heat the wok. Should be medium hot.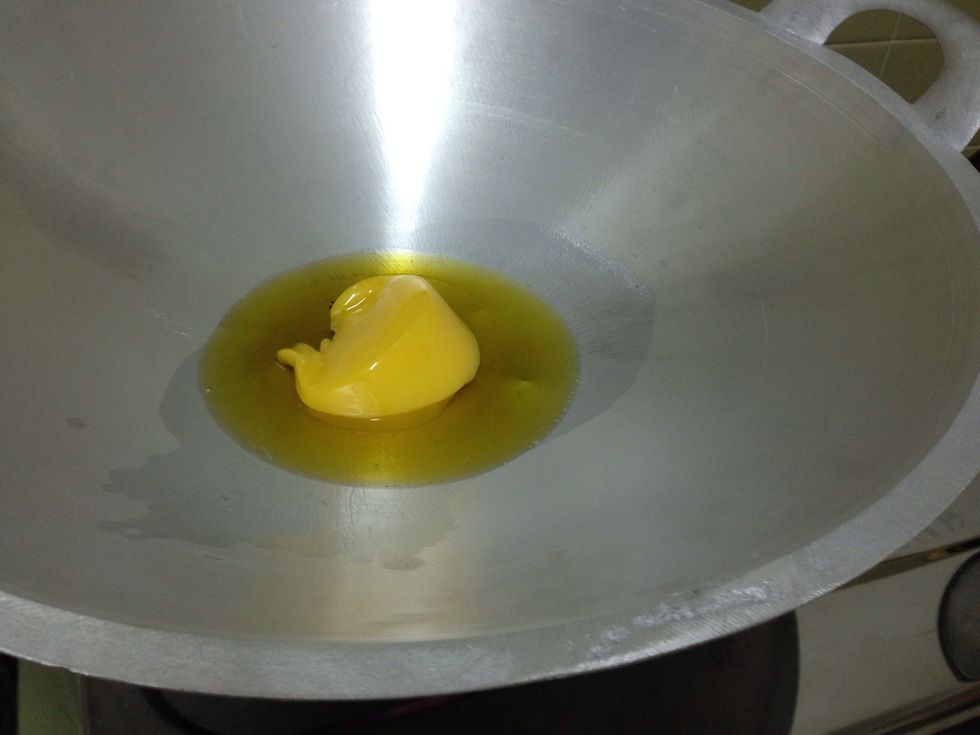 Pour half the ghee into the wok.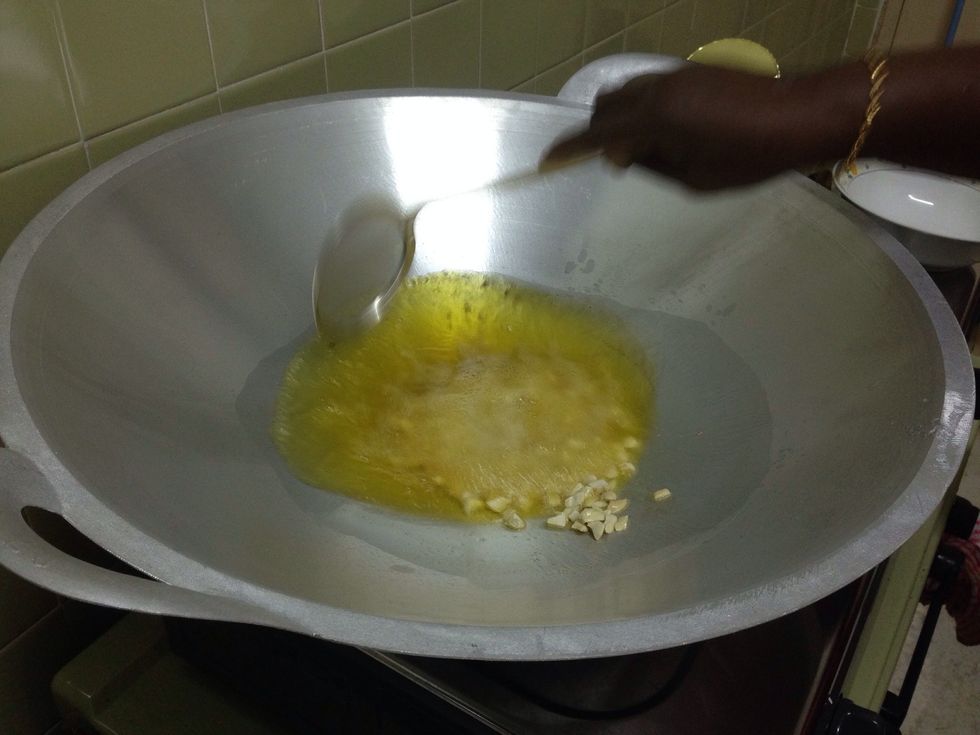 Put in the cashew nuts.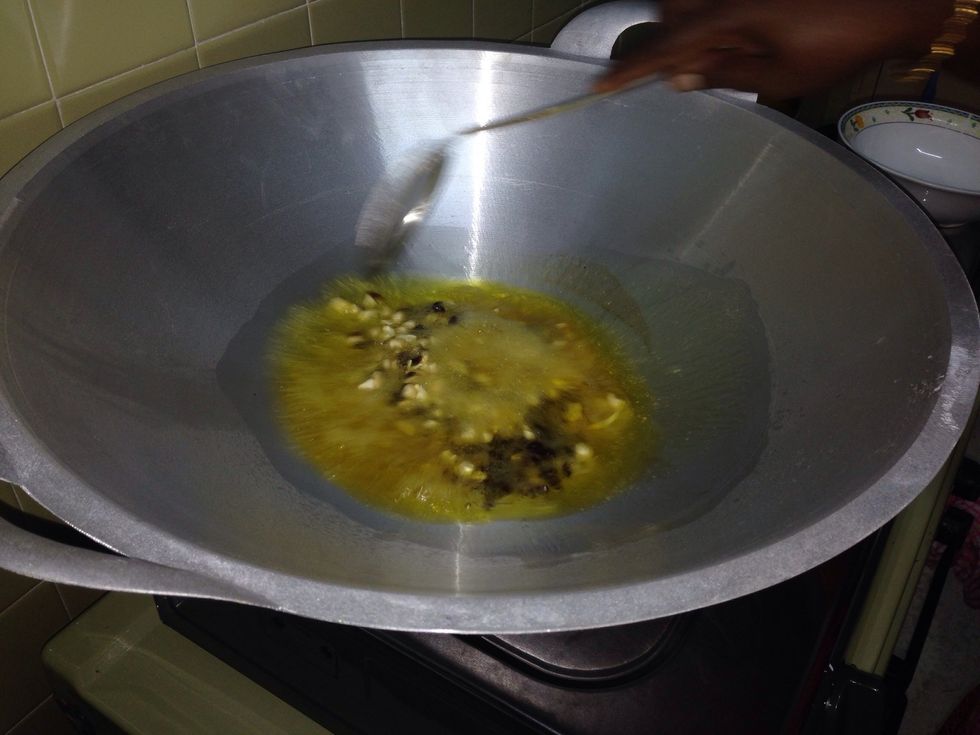 Then the raisins.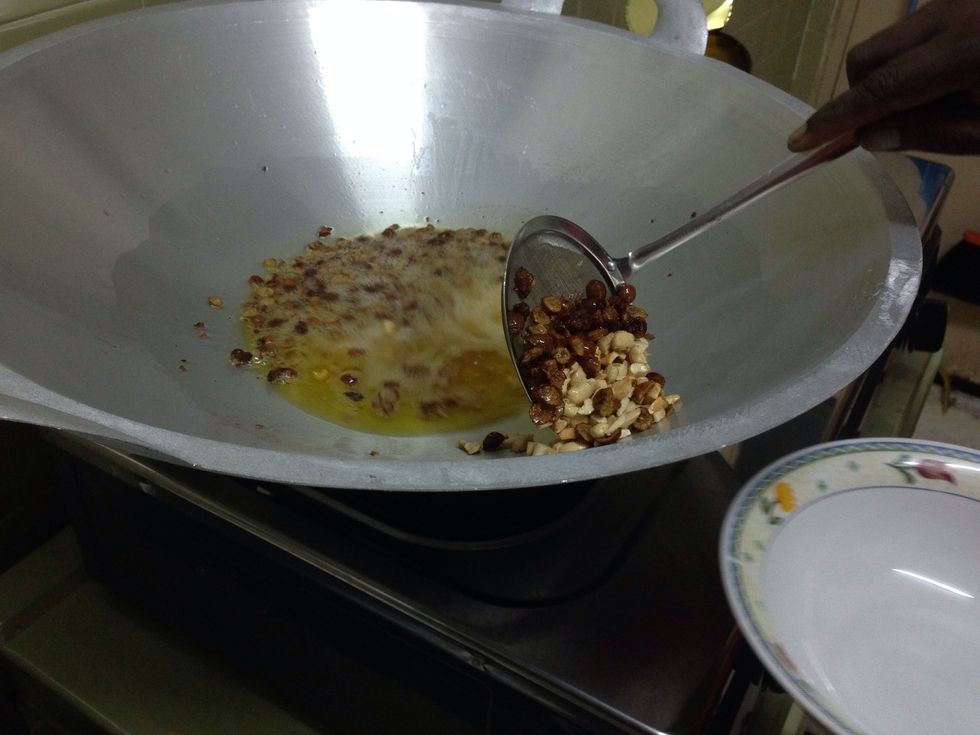 Fry both for few seconds.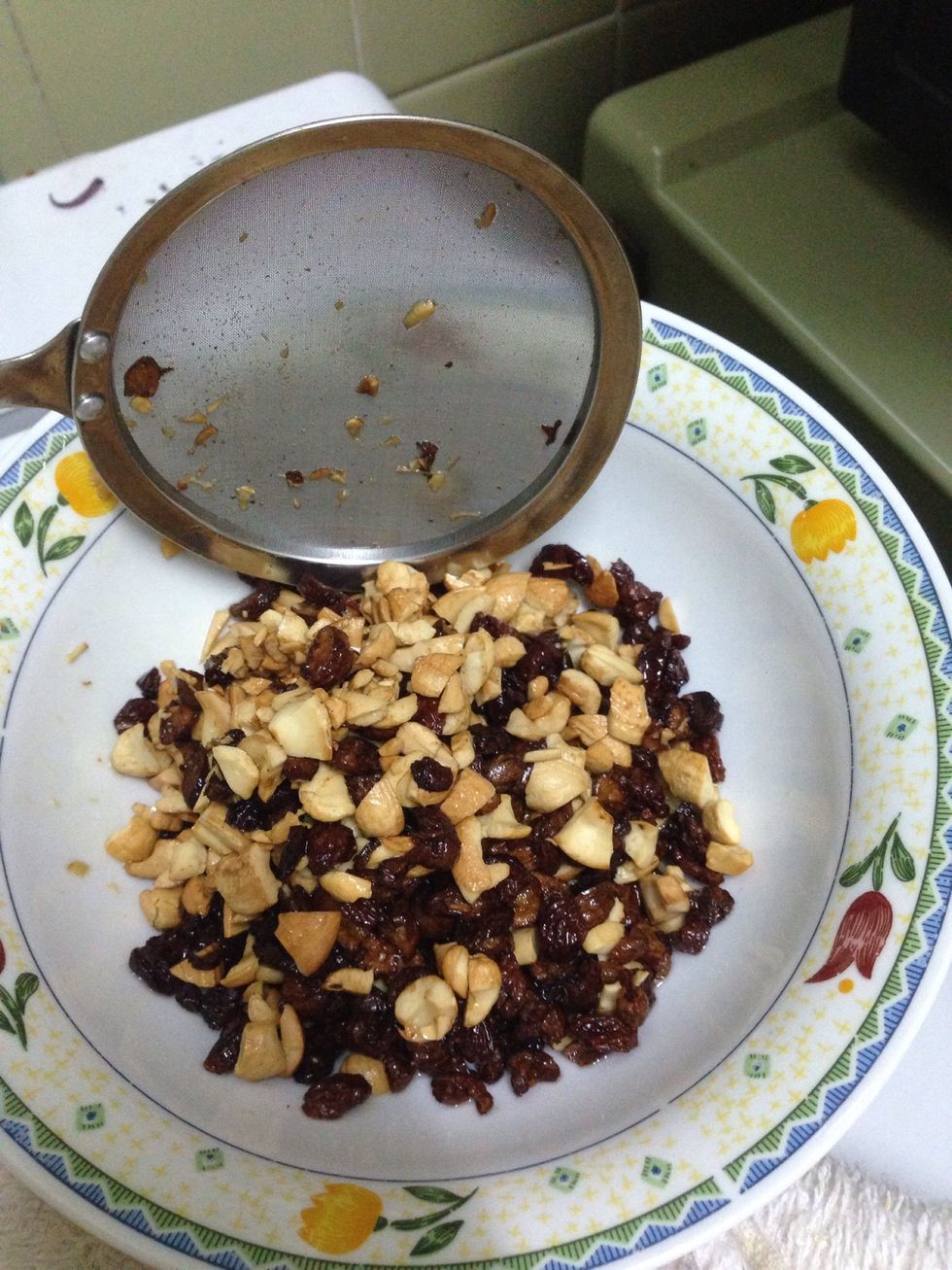 Fried cashew nuts and raisins.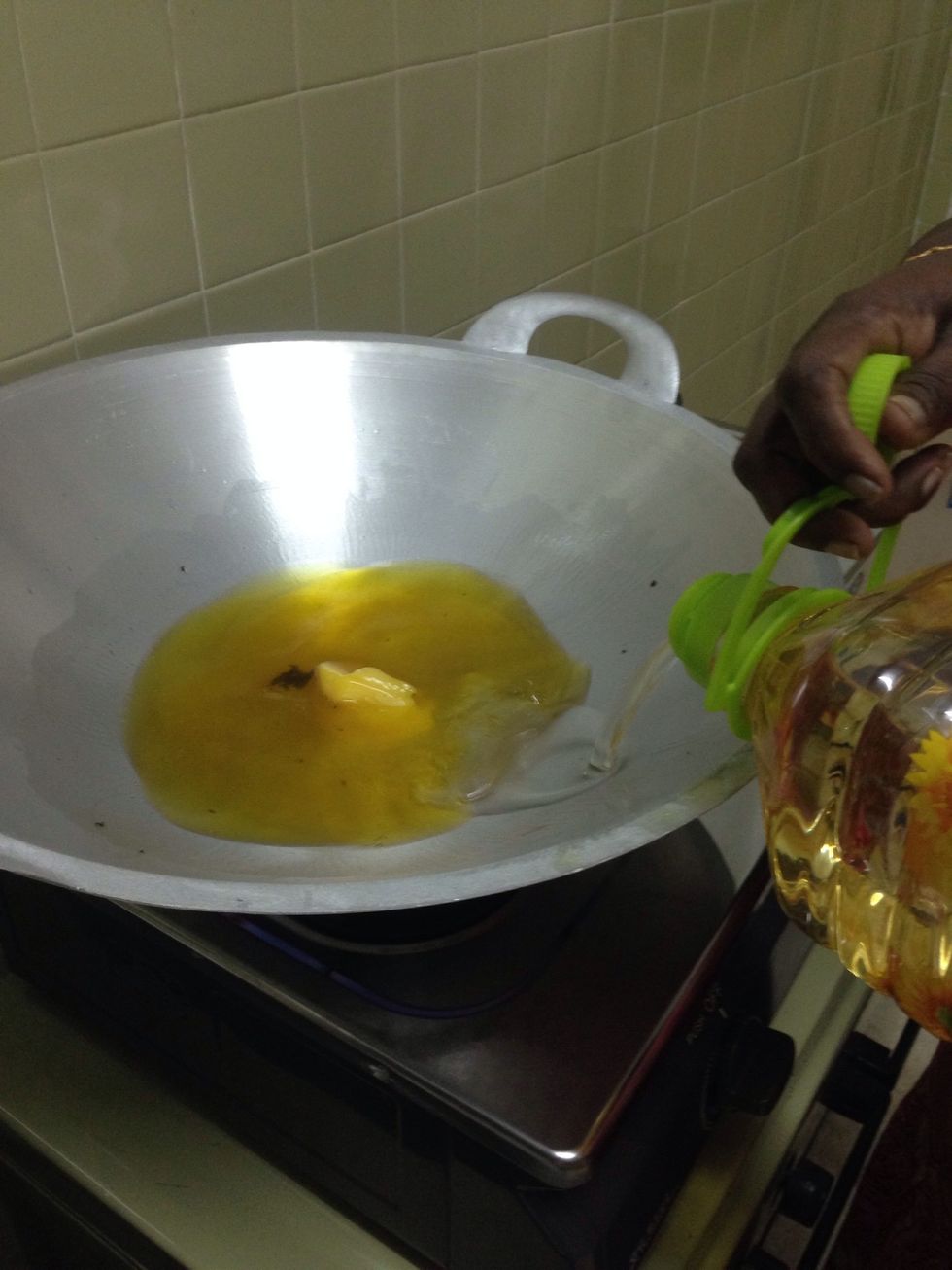 Put in the balance ghee and add some oil to fry the 'batter'.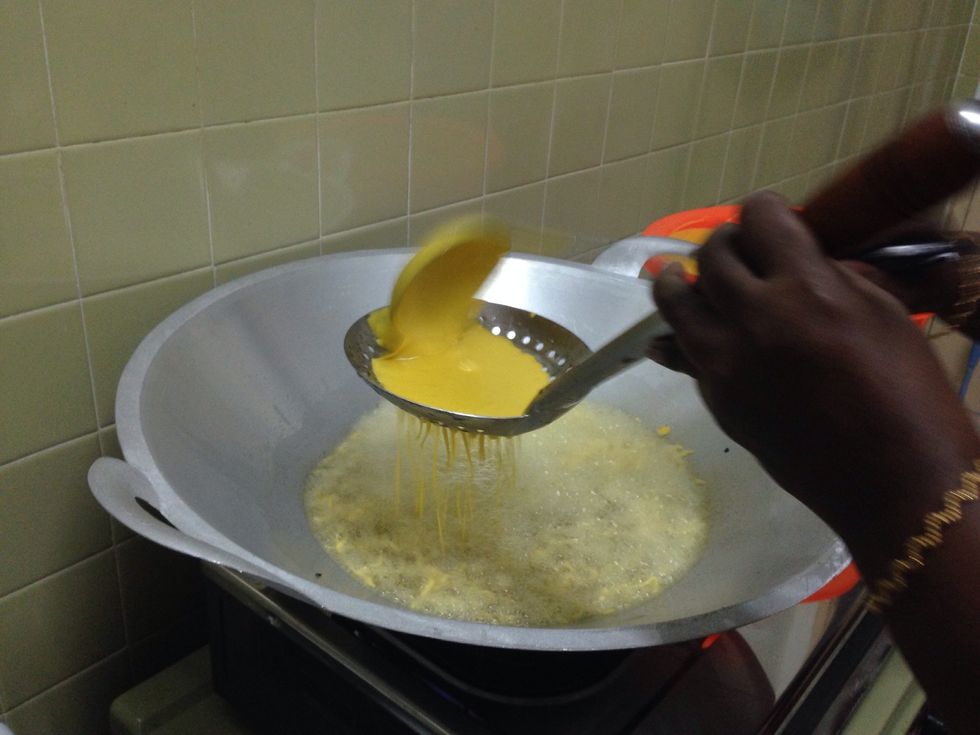 Now place the perforated ladle above the hot oil in wok and pour the batter straight into that perforated ladle from the deep ladle. And allow the droplets to flow directly in the hot oil.
Fry the 'boondis' until they are nicely done. But remember not to fry them for a long time otherwise boondis will become crispy and that will be the least thing you want for laddoos.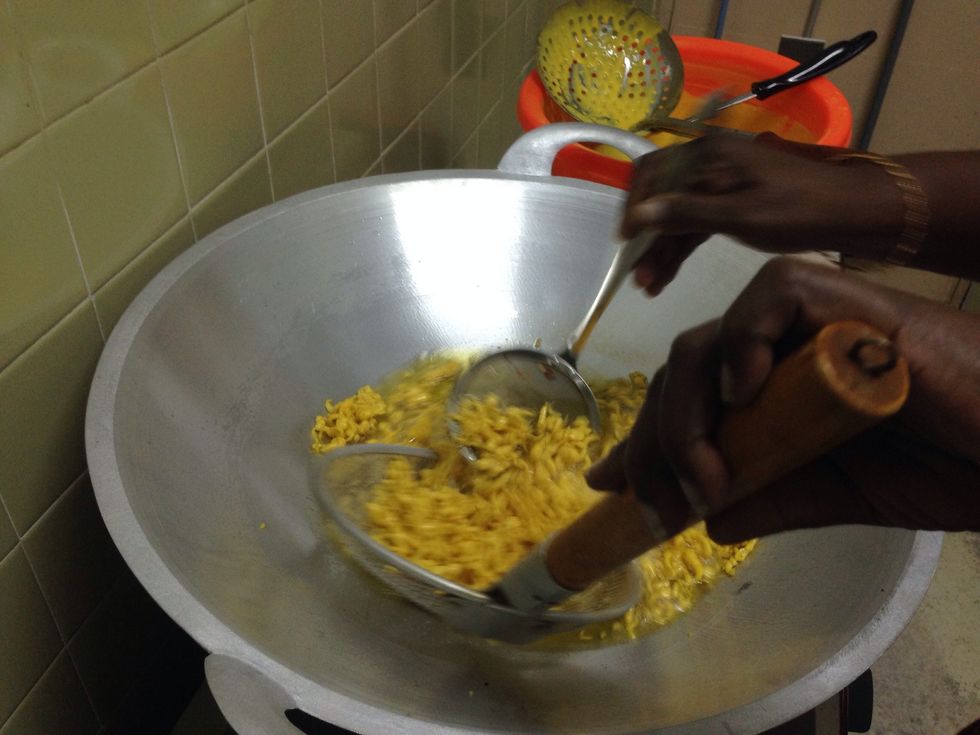 Remove the fried 'boondis' with the medium slotted spoon and keep them on paper towel to get rid of excess oil.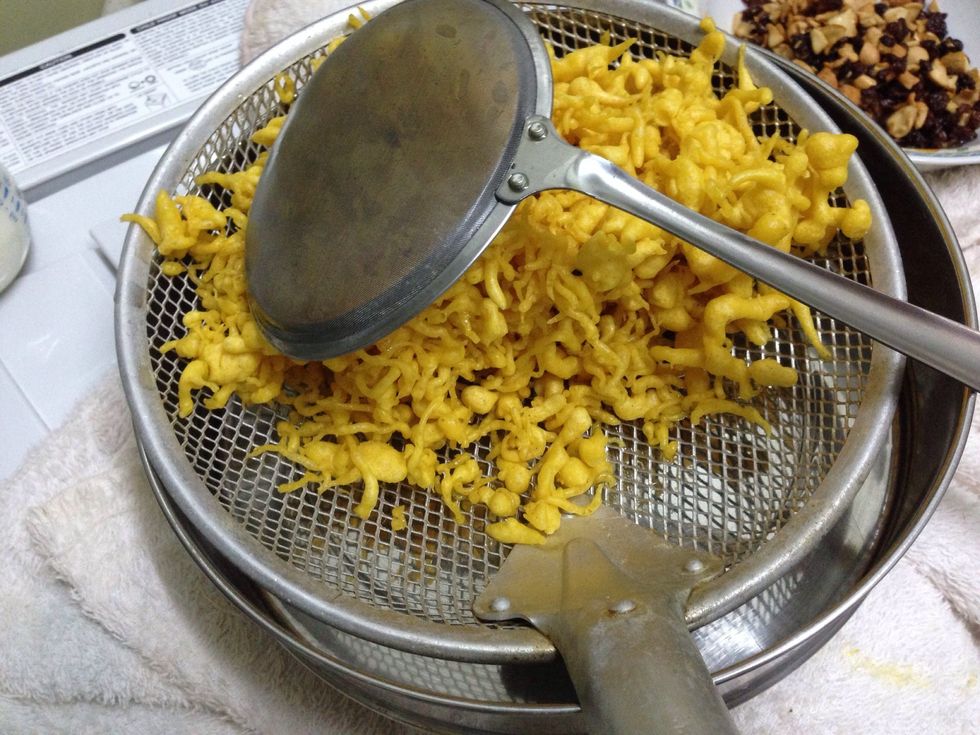 Or just let the oil drip itself.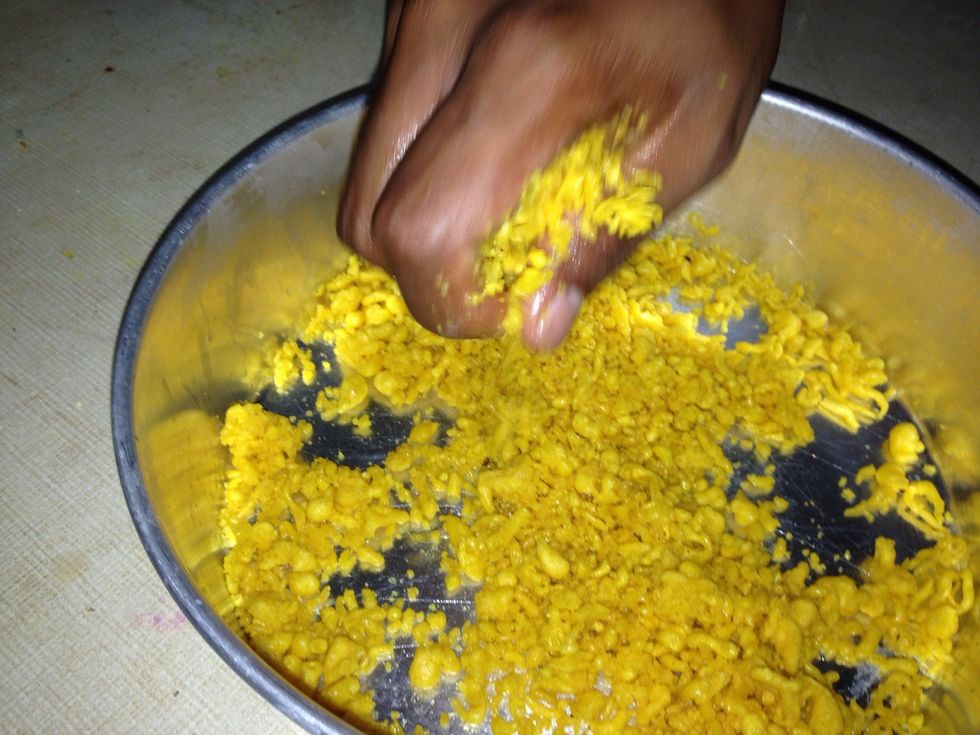 Right from the wok, while it is hot...squeeze excessive oil.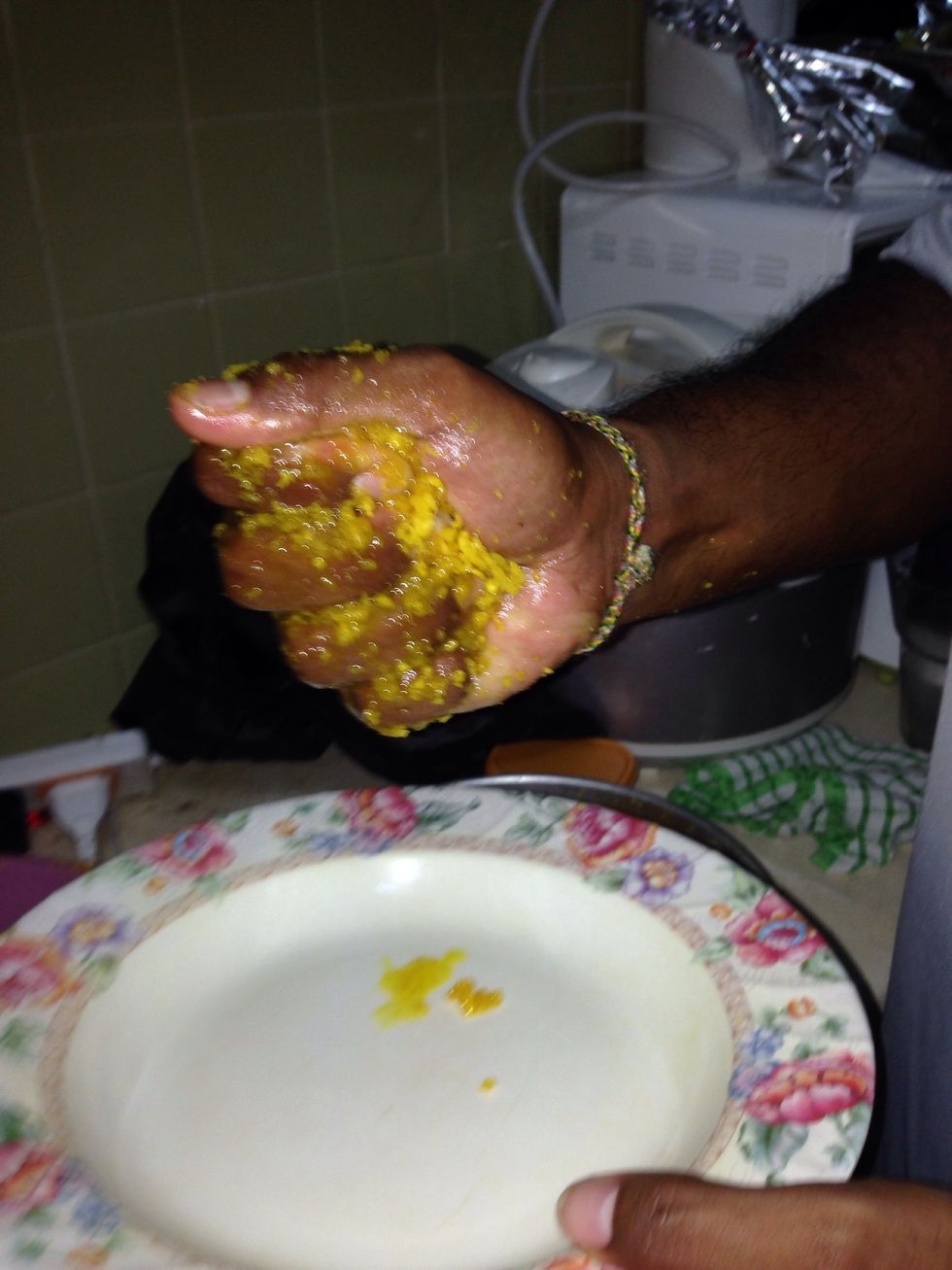 Like this.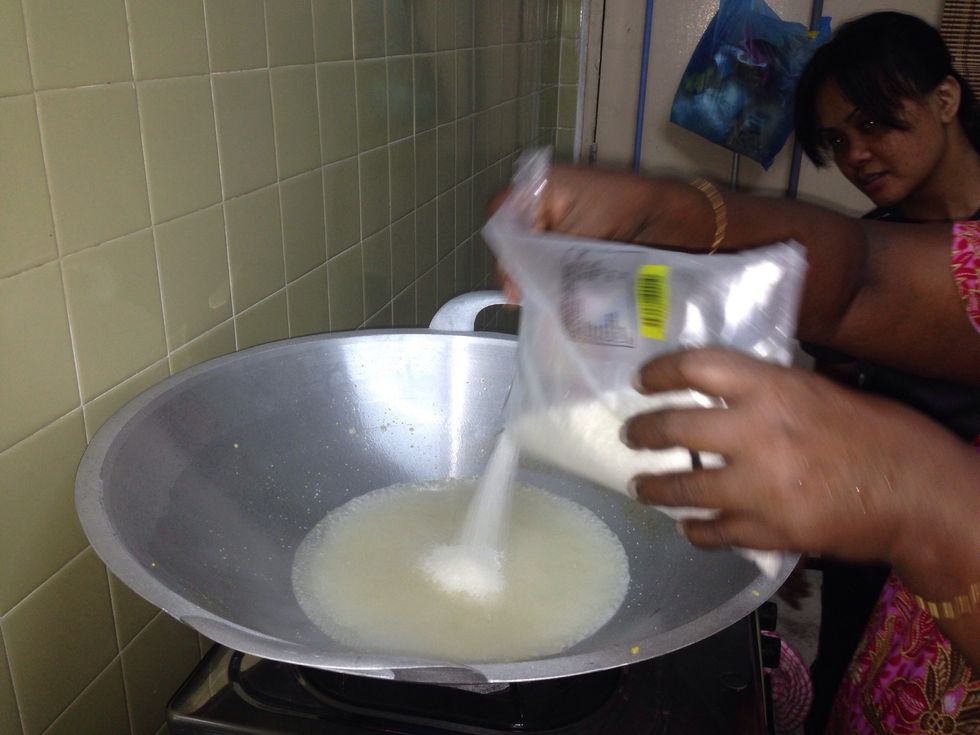 Boil 1 cup of water and add sugar. Let the sugar melt completely. After sugar gets dissolved cook for 3-4 more minutes and then check.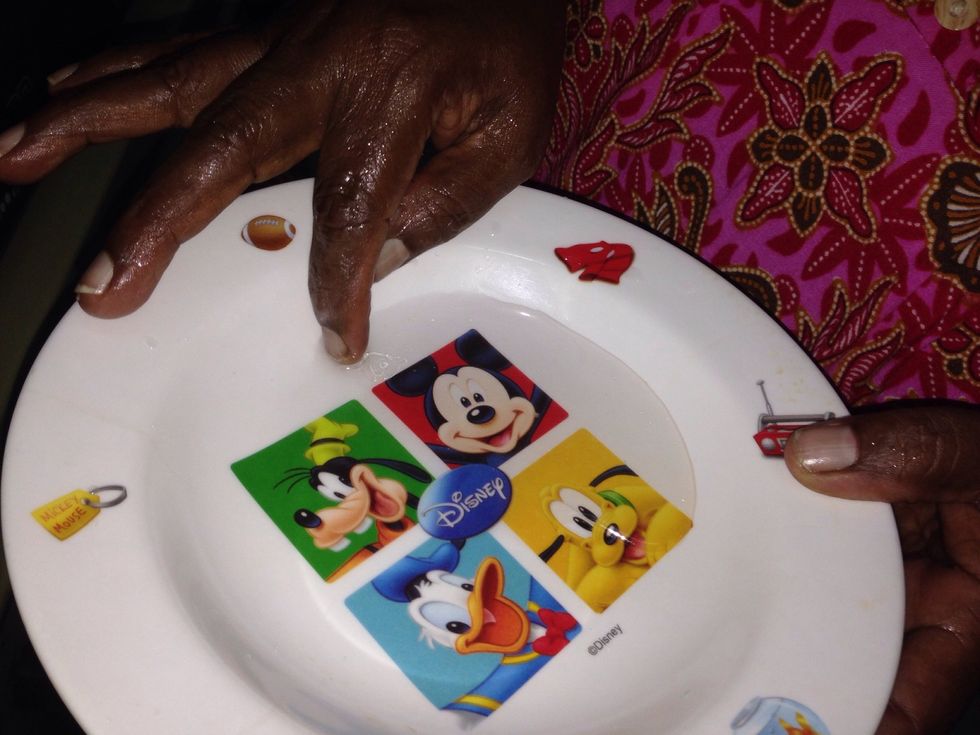 Take 1-2 drops of syrup in a bowl, make it cool down and check with help of your thumb and forefinger. It should have one thread consistency. If thread is not formed cook syrup for 1-2 more minutes.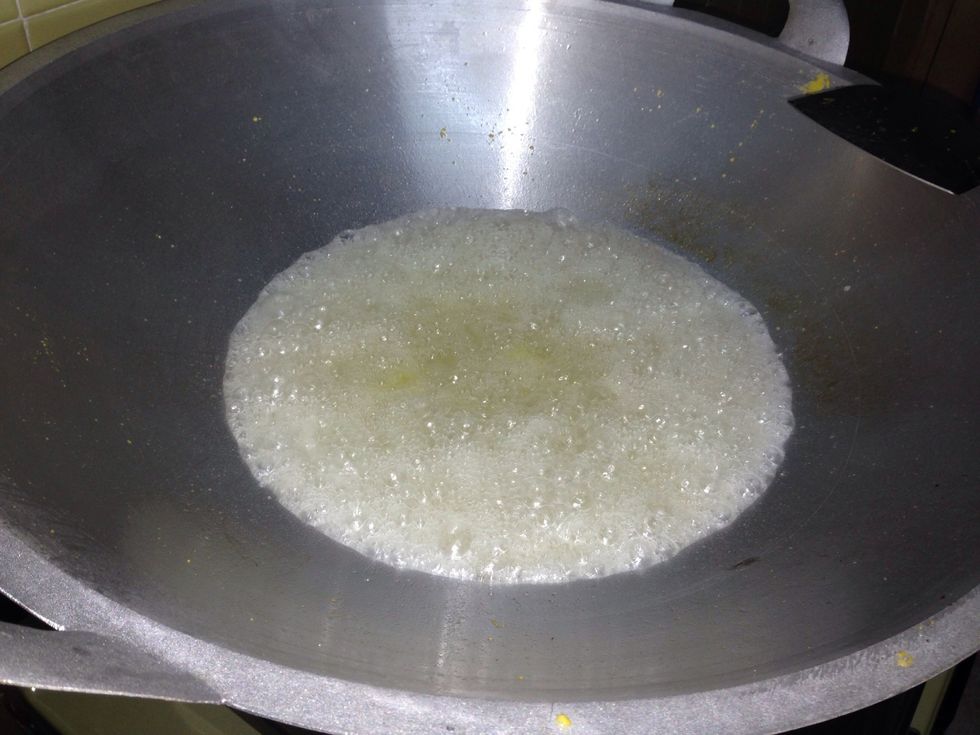 Sugar syrup is ready.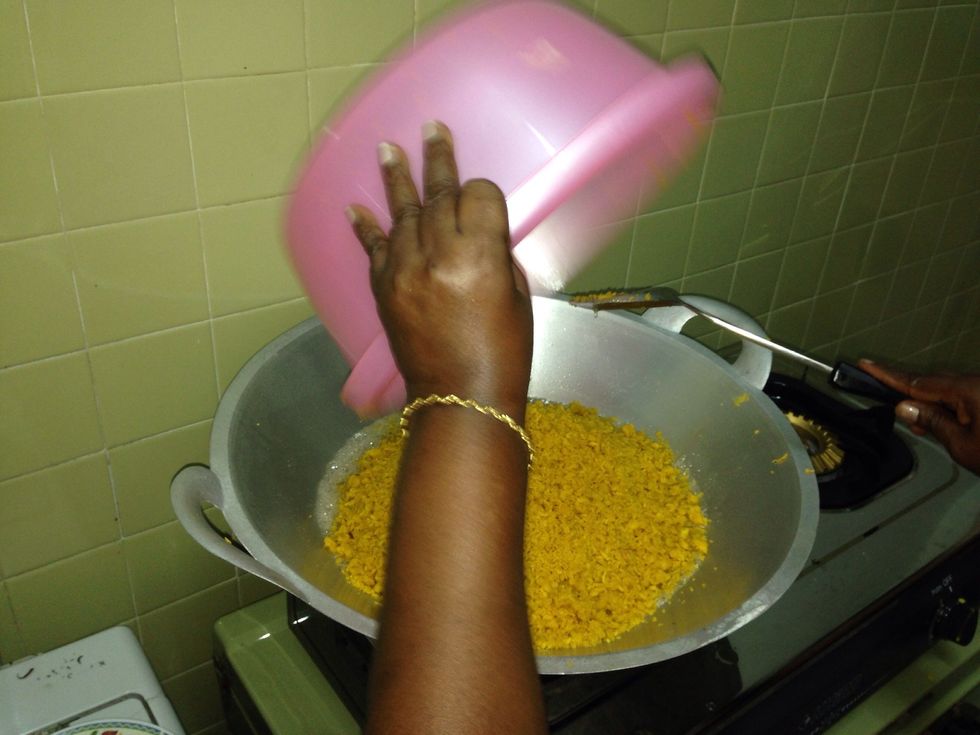 Add 'boondi' in the syrup and mix all ingredients nicely.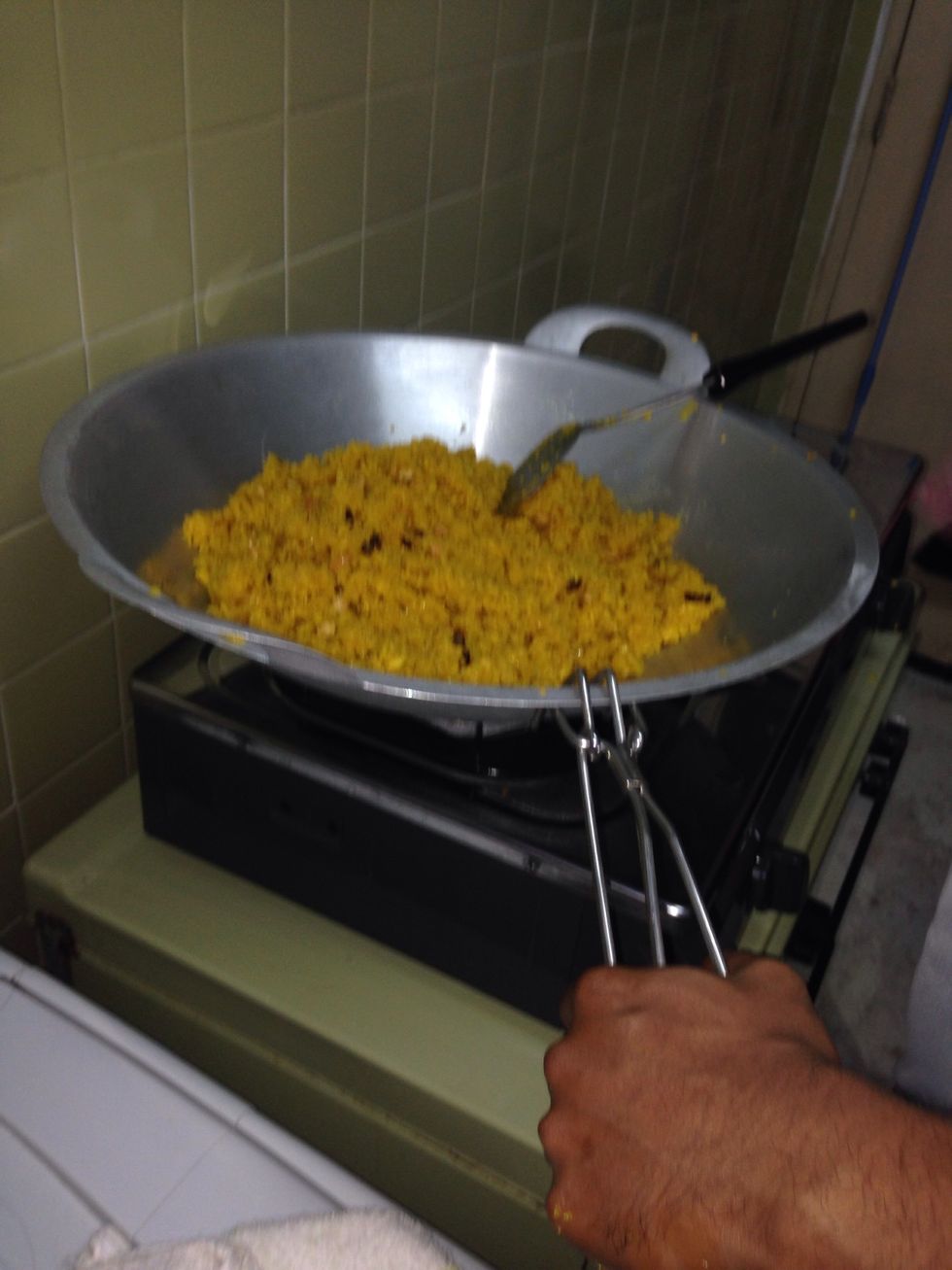 Mix around 10 minutes, by then the 'boondis' will absorb the syrup.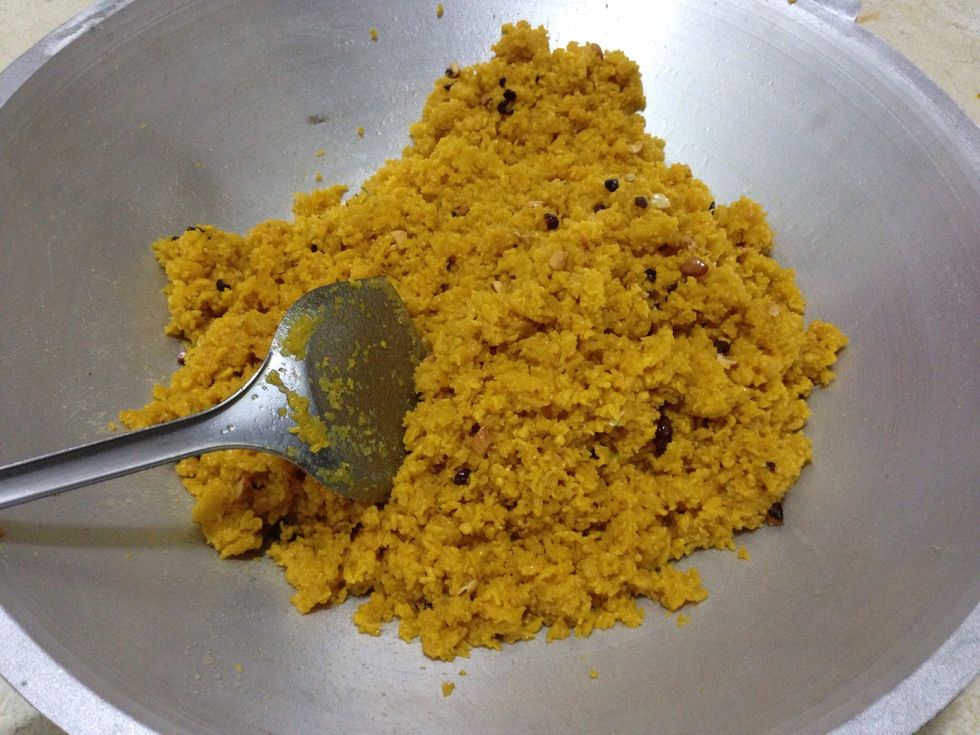 Should look like this.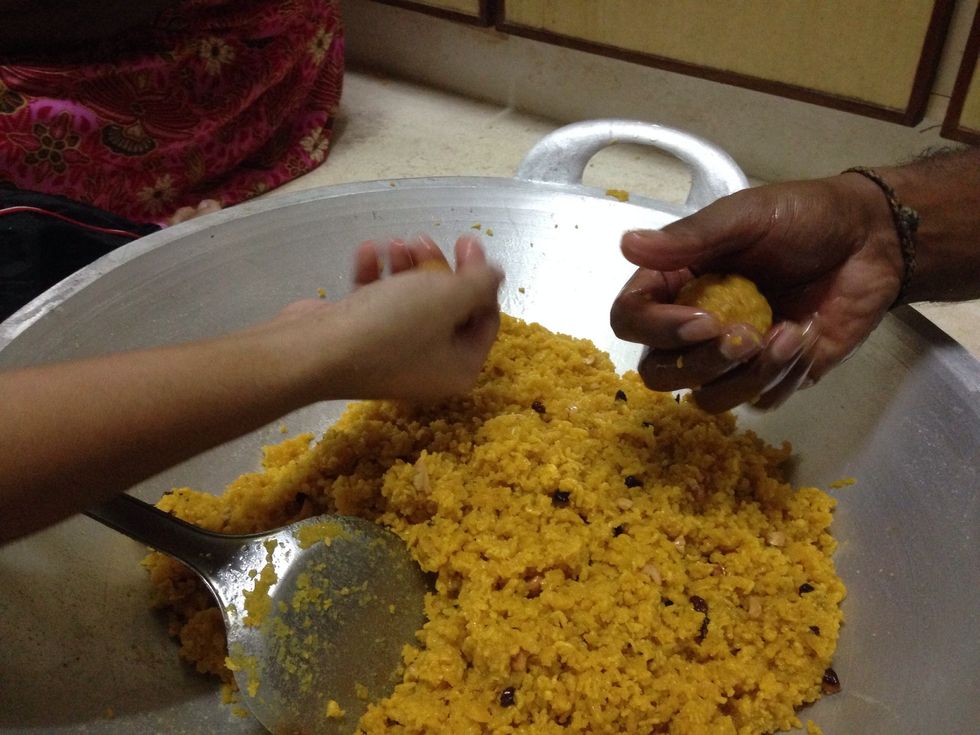 With help of both hands press the mixture making round ladoos (must do it fast before the mixture cools down).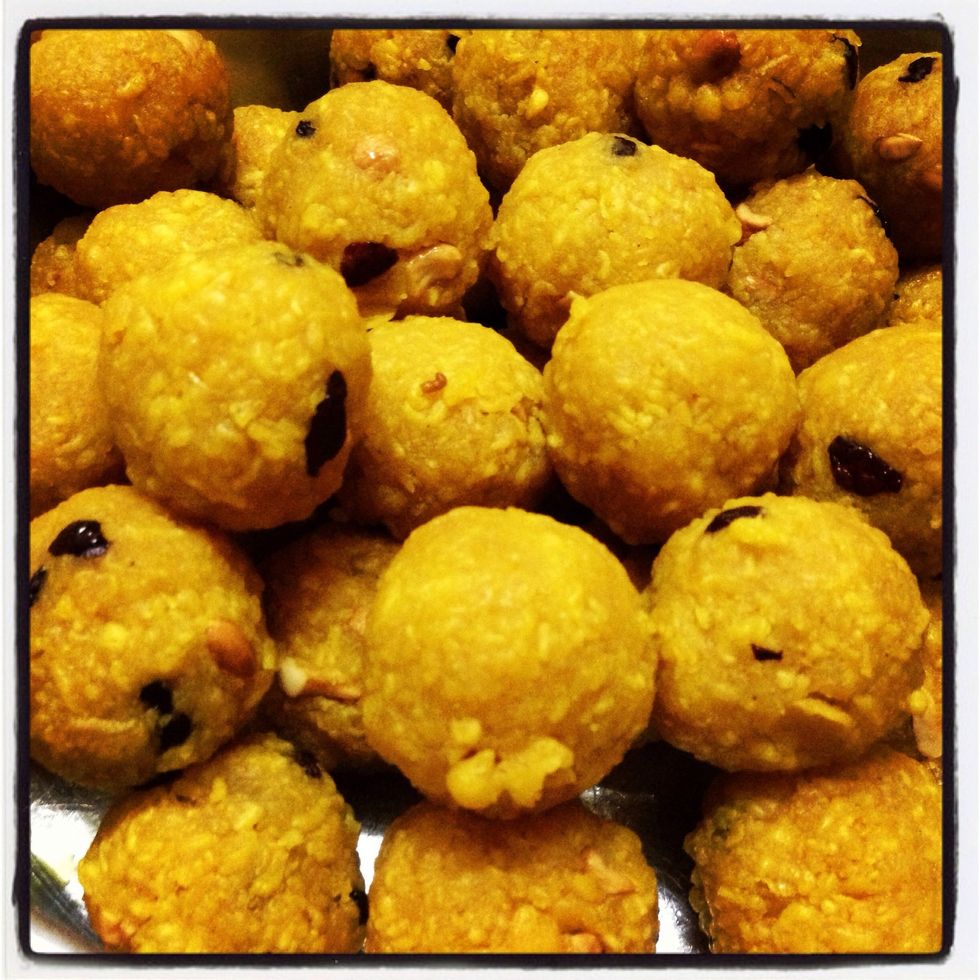 Tempting and mouth drooling ladoos are ready.
1.0kg Gram flour
0.0kg Sugar
400.0g Ghee
80.0g Cashew nuts
40.0g Raisins
24.0 Cardamoms
Water as required
Oil as required
Salt as required
4.0pch Yellow colouring