This is a low carb, processed sugar free, and (depending on your view of eggs) dairy free cake. The almond flour also add beneficial nutrients, fats, and protein!
14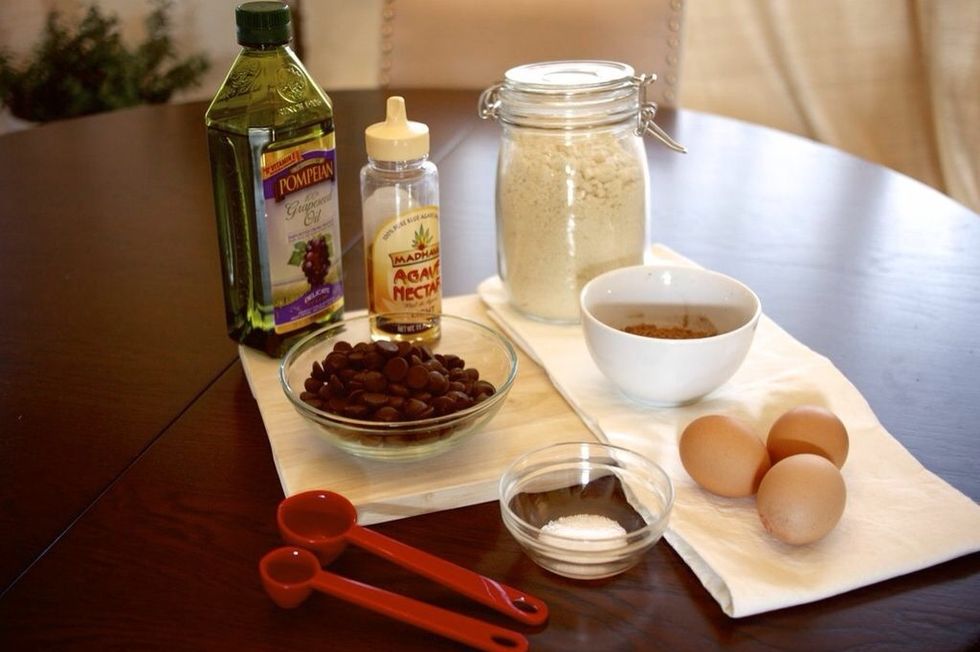 Preheat oven to 350 degrees, then place 1 cup chocolate chips in a food processor and pulse until finely chopped. About 30-sesconds. Add in the almond flour, cacao powder and salt. Process again
Add eggs and process until smooth, then add agave and oil. Process until well combined, but do not over process. Pulsing three to four times should be enough.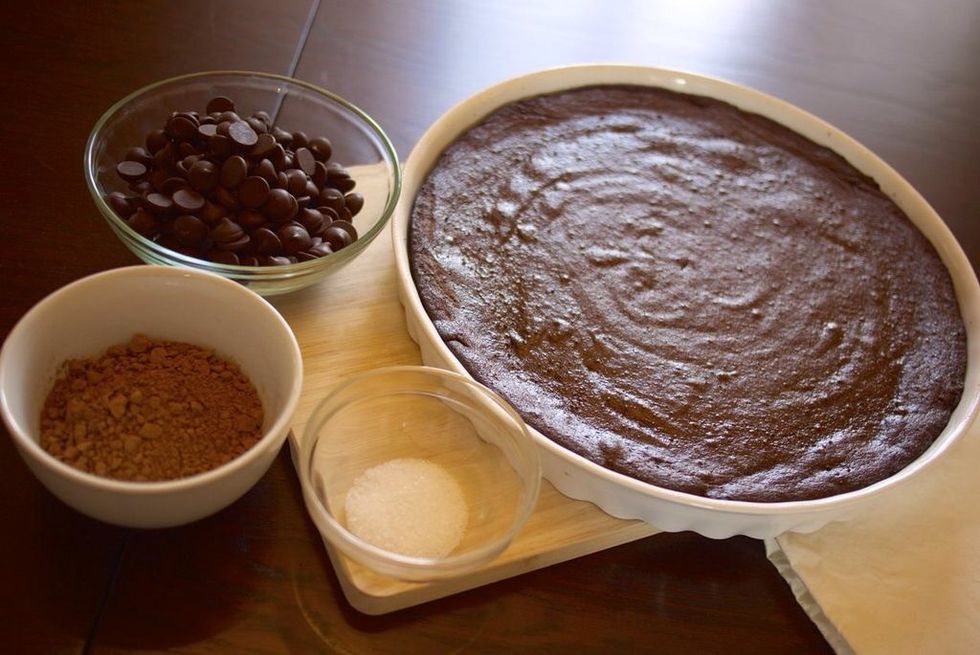 Spoon the mixture into an oiled 10-inch spring form pan or 12 inch tart baking dish. Bake at 350 degrees for 25-30 minutes, or until a toothpick can be inserted and be removed clean.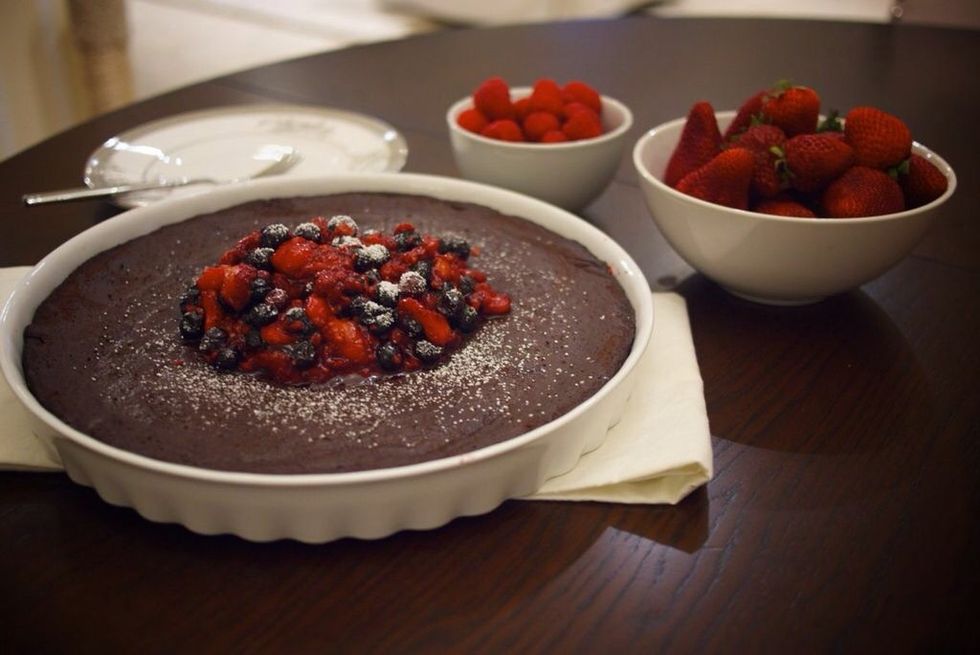 Prepare the compote on the stove while the tart is baking. Combine all ingredients in a large saucepan over medium heat. Cook until the berries have begun releasing their juices- about ten minutes.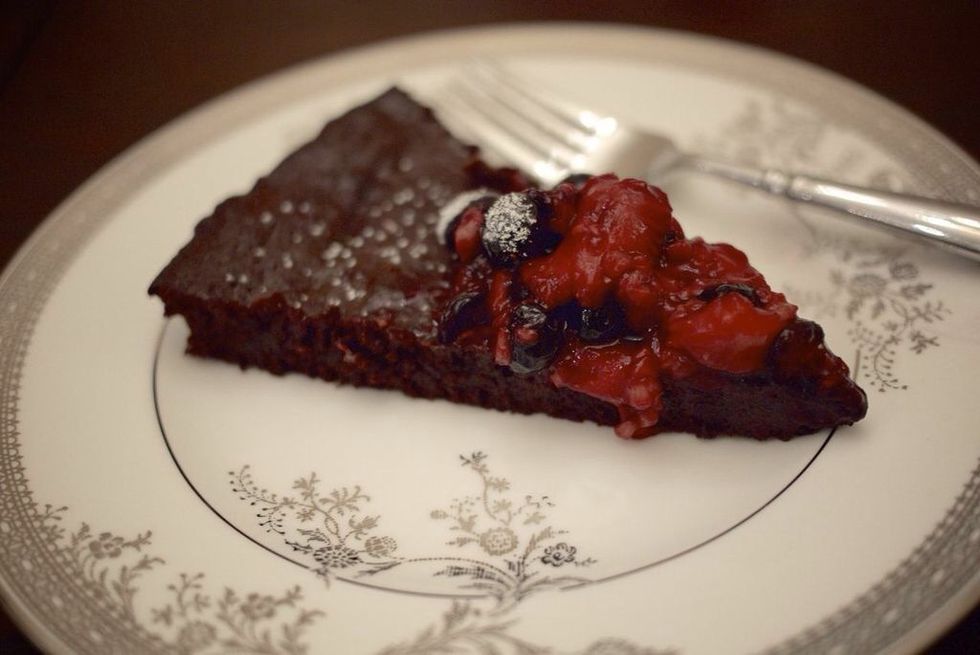 Take off heat and let cool to room temperature before spooning over the tart. If you prefer, spoon berry compote over the cooled tart and serve with powdered sugar over top.
Now eat and enjoy! For more recipes and health and fitness tips, check out PenandKeyboard.com
1.0c Dark chocolate chips
1/2c Blanched almond flour
1/4c Cacao powder
1/4tsp Sea salt
3.0tsp Eggs
1/2c Agave nectar
1/2c Grape seed oil or palm shortening
1.0pt Strawberries
1.0pt Raspberries
1/2pt Blueberries
3.0Tbsp Fresh lemon juice
1/2c Honey
P+K _
Yoga enthusiast and writer on fitness and food. Penandkeyboard.com focuses in simple ways to maintain a healthy lifestyle.