So take the shorts and measure it with the doily lace fabric. Cut it and stitch it around the edges. Cut the extra fabric. It's easier to do on a skirt. Shorts was a little tough.
Make sure you align the lace properly. Don't go over the zip and pockets, unless you don't want pockets. Overlap the doily lace fabrics.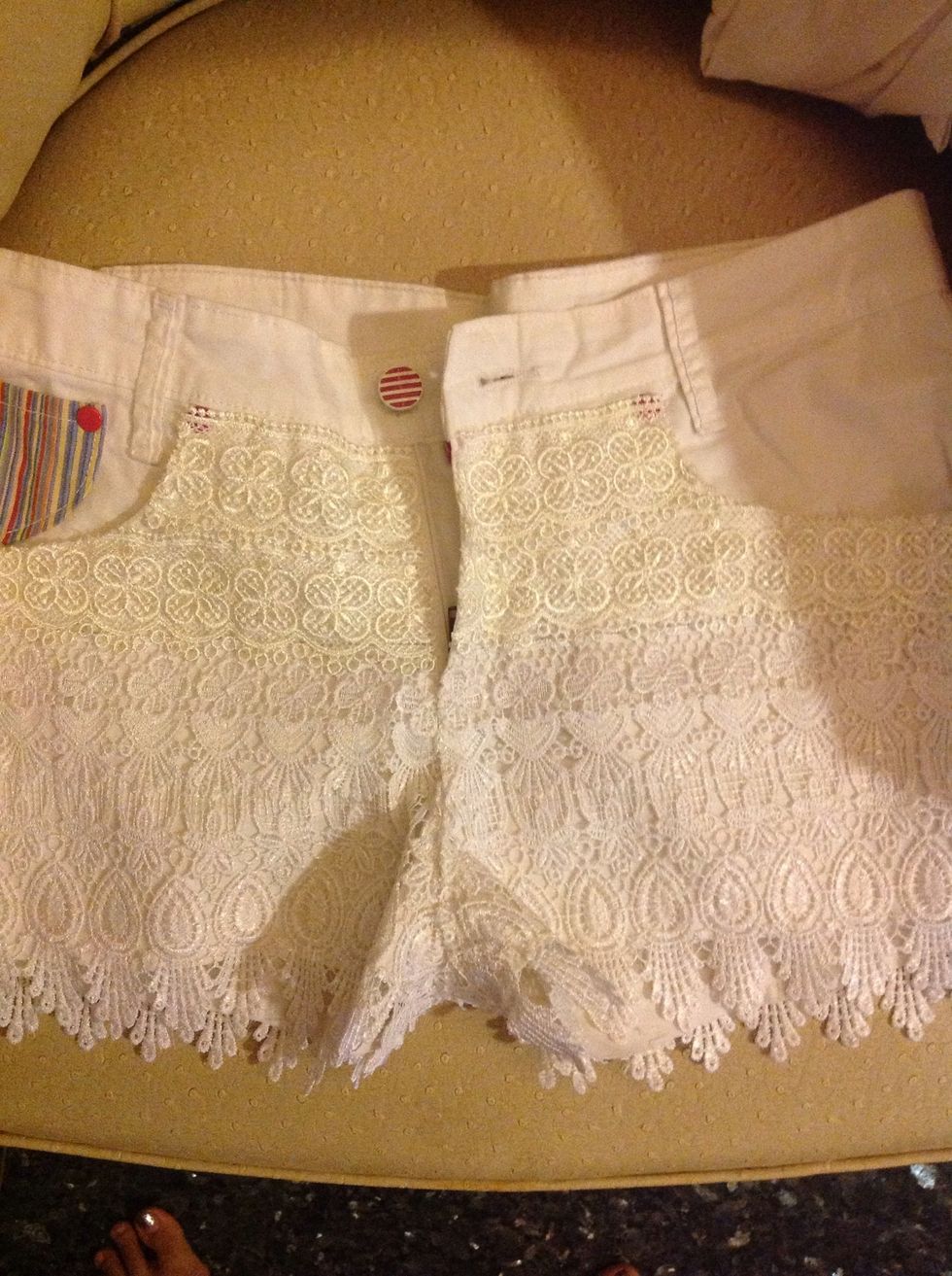 Measure from zip to pocket and cut the lace.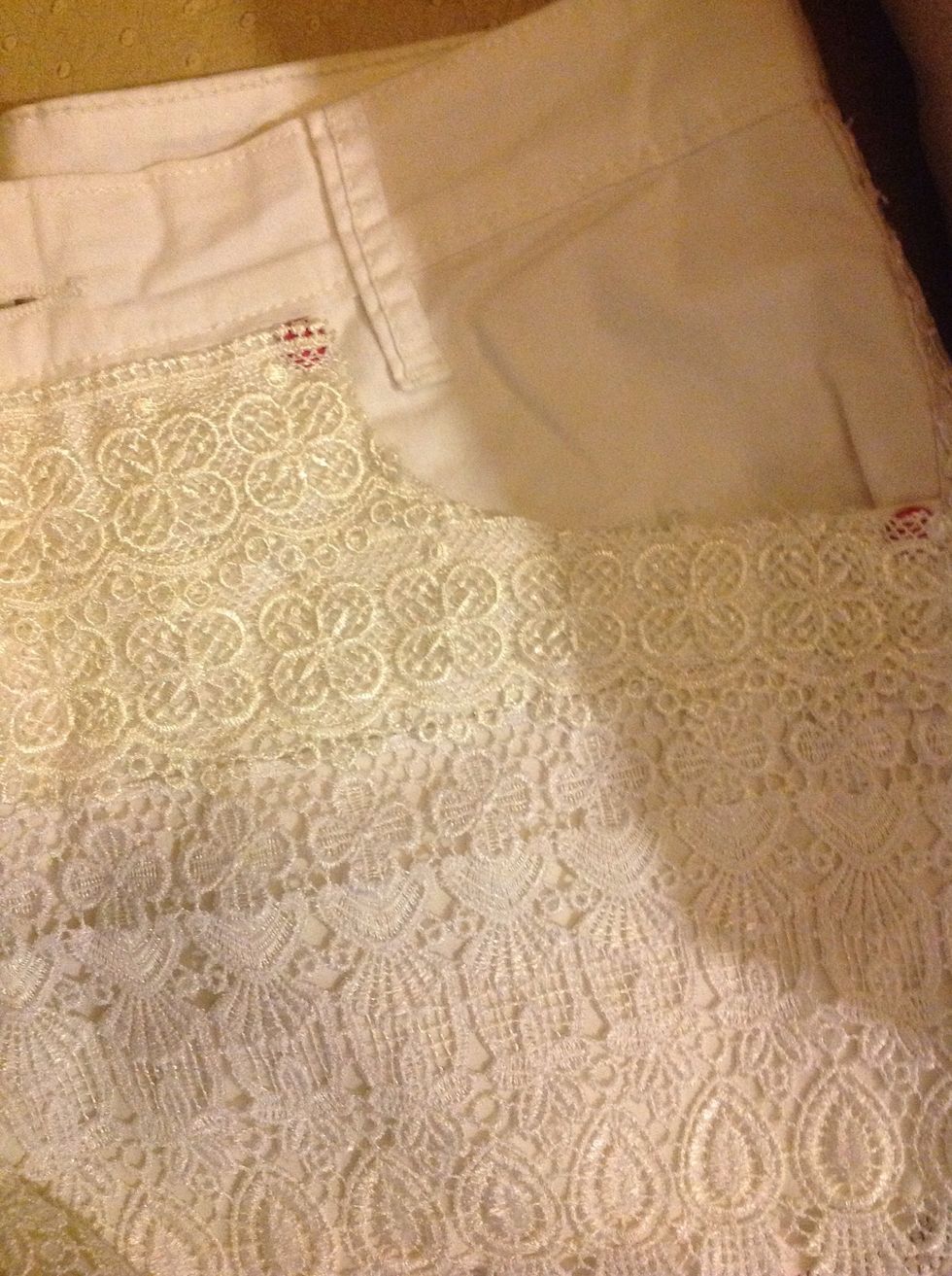 Cut along the extra fabric that pops out at the pocket.
The back side.
Lace fabrics
Needle and thread
Shorts
Scissors