How to make kugelhopf in 50 minute class periods (facs)
Make Kugelhopf in 50 Minute Class Periods (FACS)
2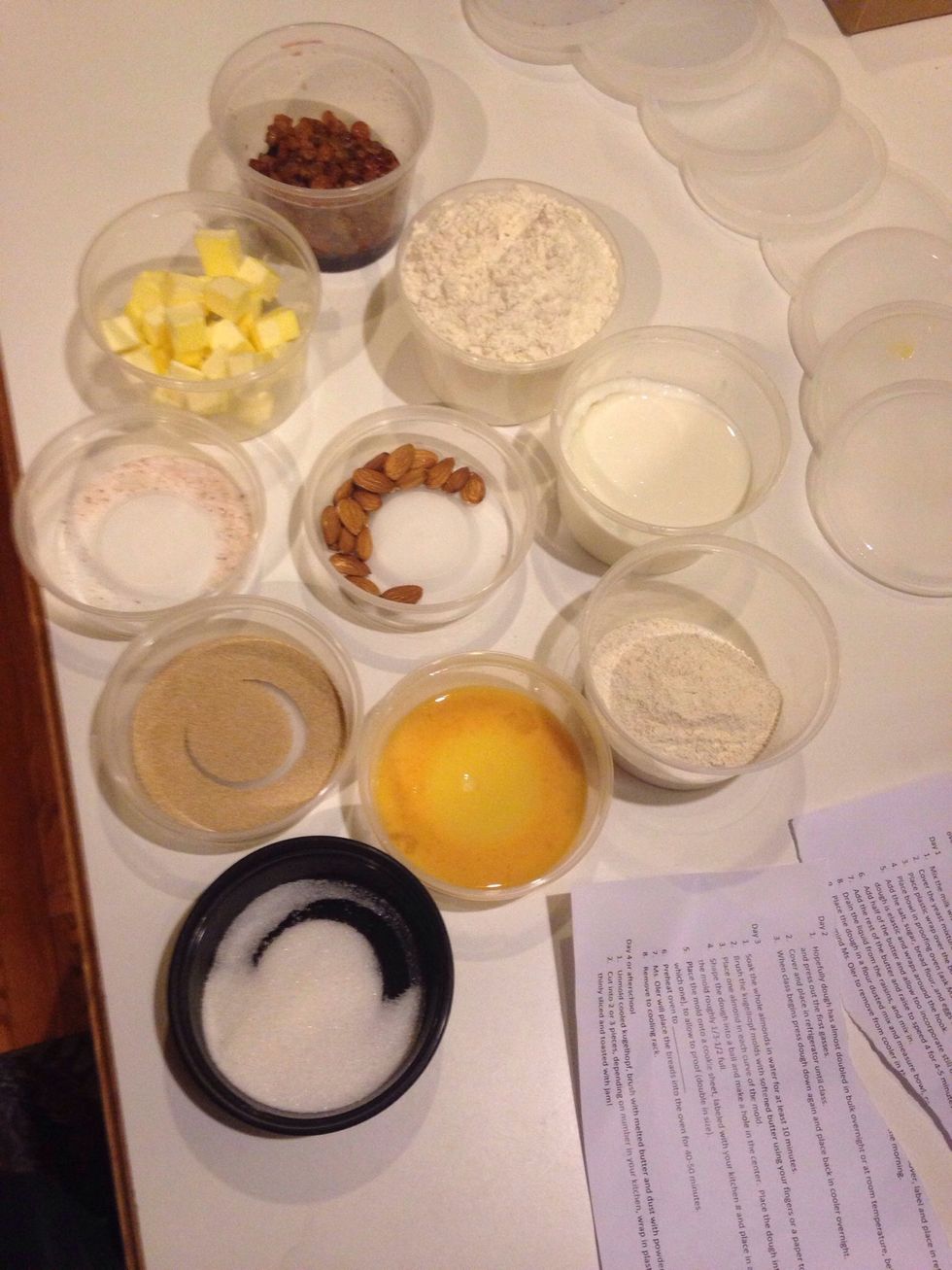 Assemble ingredients. Weighing carefully. Label containers properly. "340g bread flour- kugelhopf 1of 2" etc.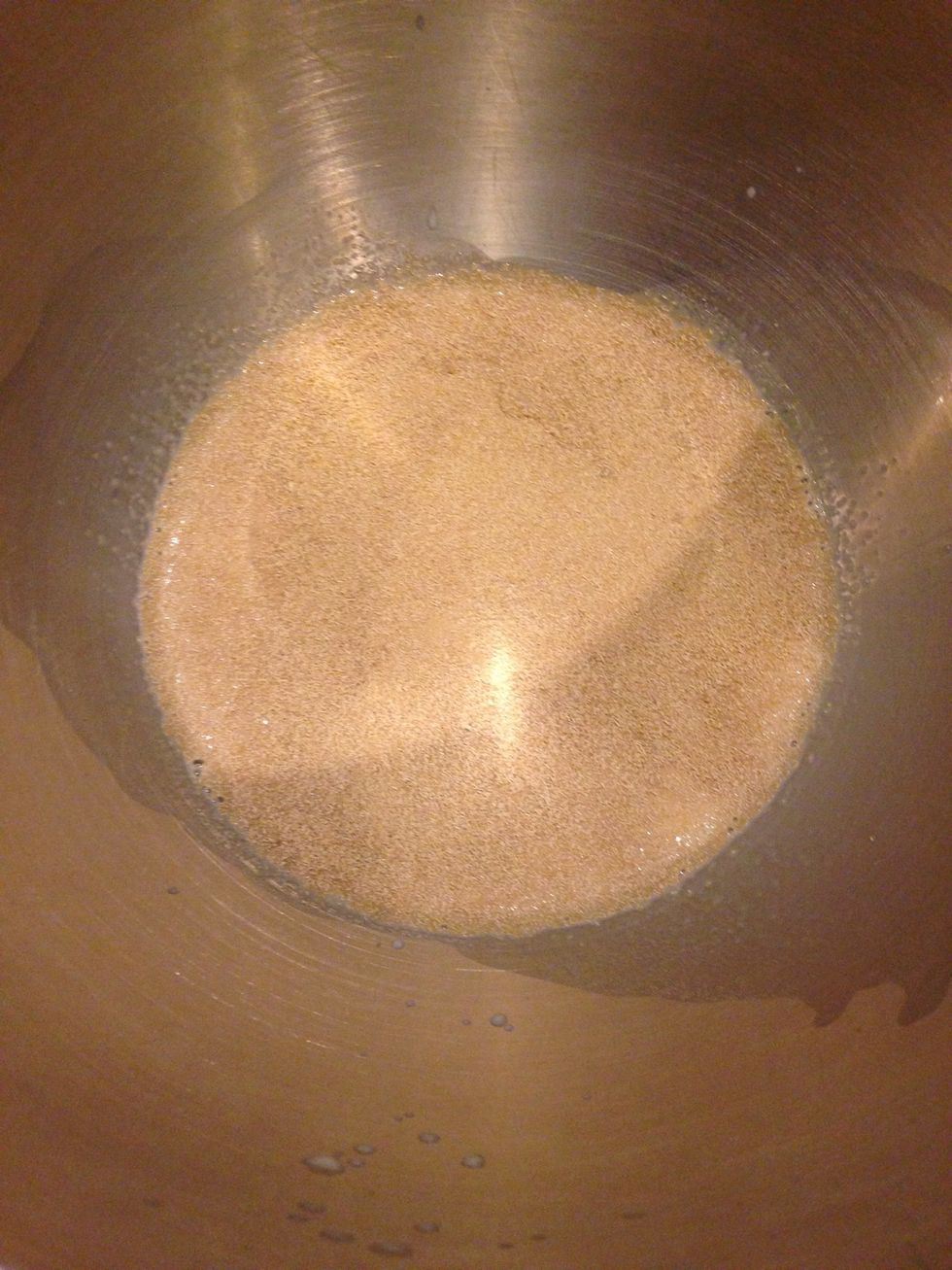 Mix the milk with the yeast in a mixing bowl.
Sprinkle Pastry flour only over yeast/milk mixture. Do NOT mix. This is called a POOLISH.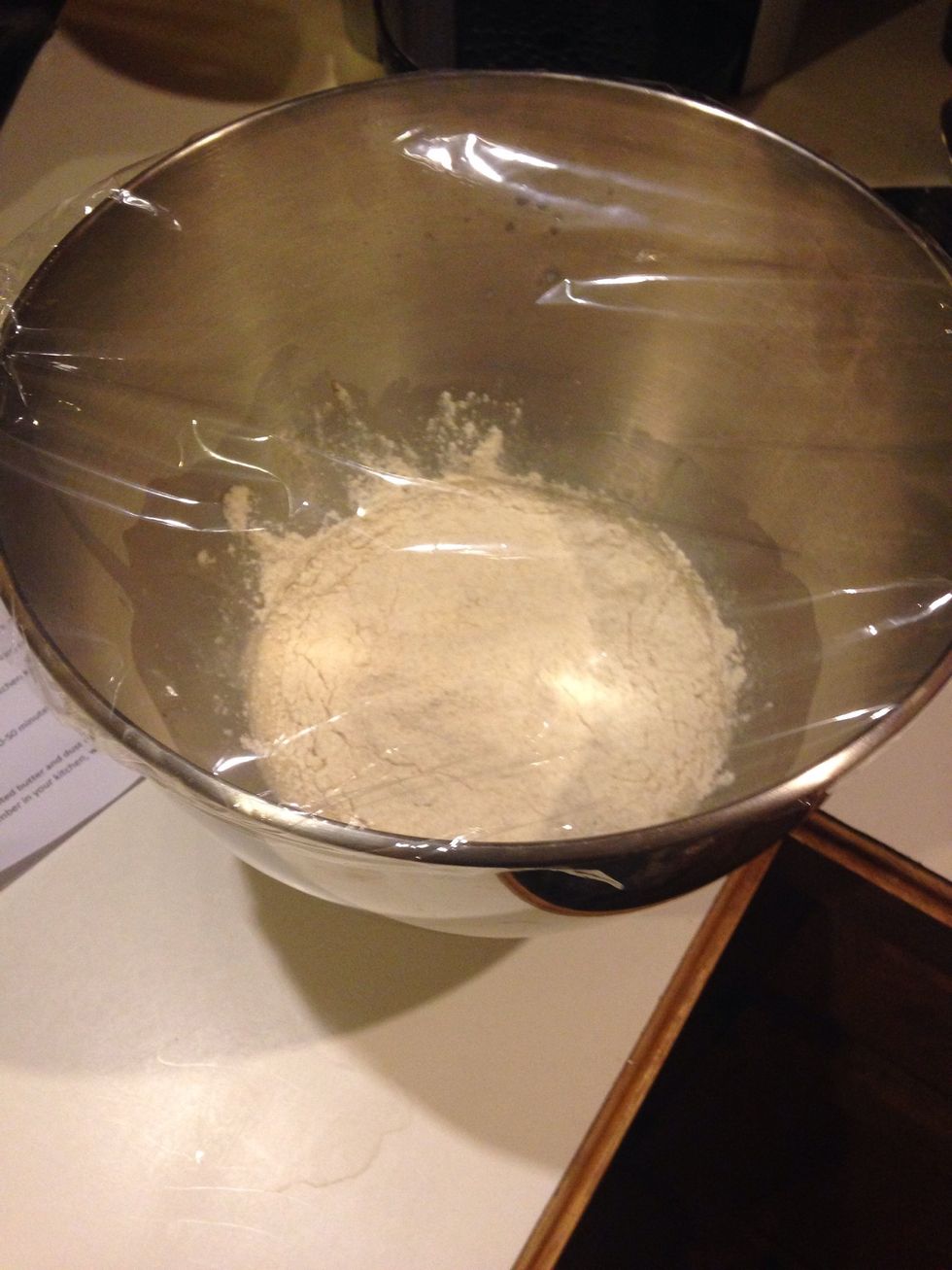 Place in proofed or warming oven until cracks firm on surface, about 15-20 minutes depending on environment.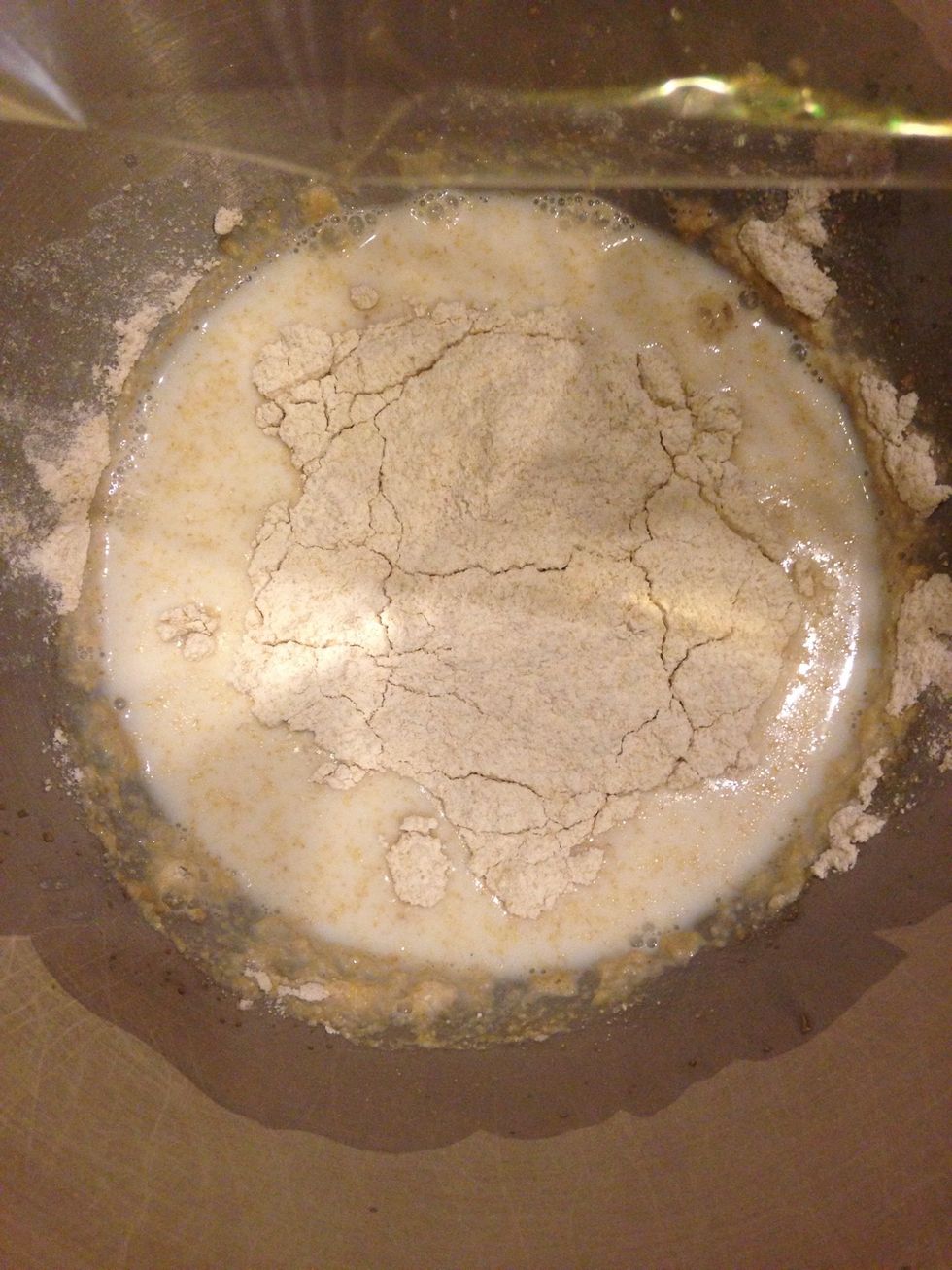 Poolish has developed as you can see cracks on the surface and when remove the plastic you can smell the fermenting.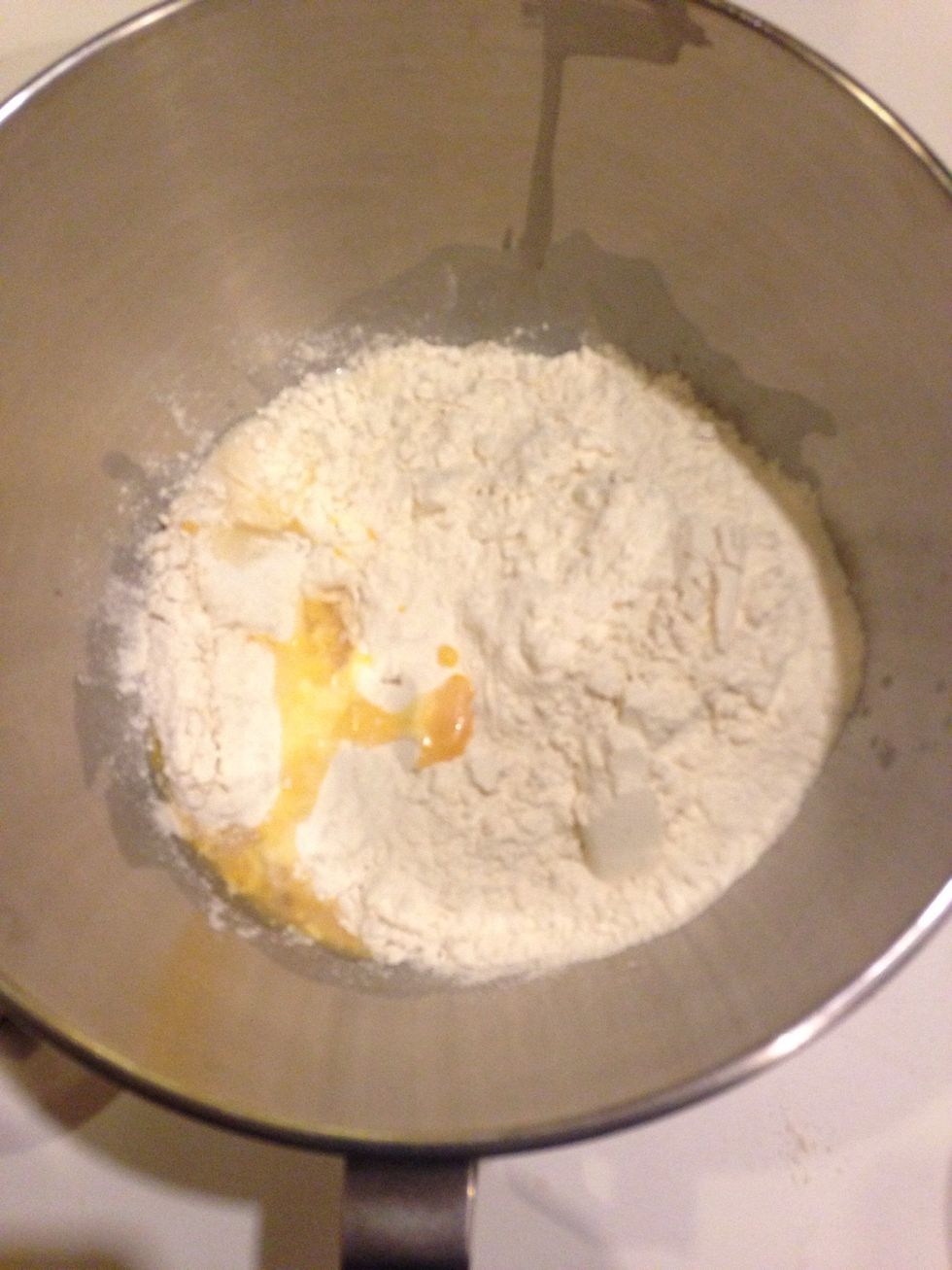 Add salt, sugar, bread flour, and eggs to the mixing bowl. Mix with the dough hook on speed 2 until the dough is elastic and wraps around the hook.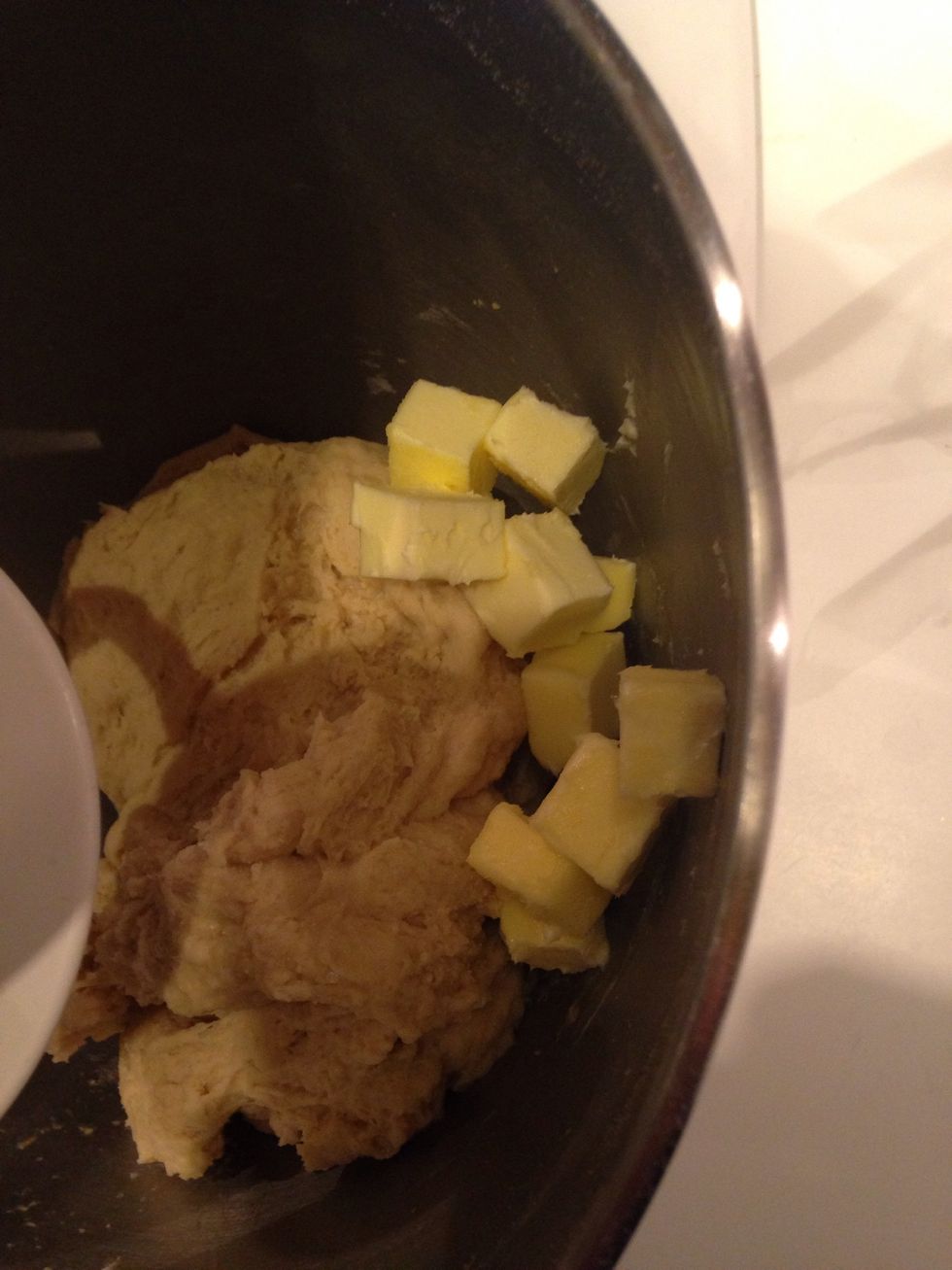 Add half of the butter and allow to incorporate on speed 2 for 2-3 minutes.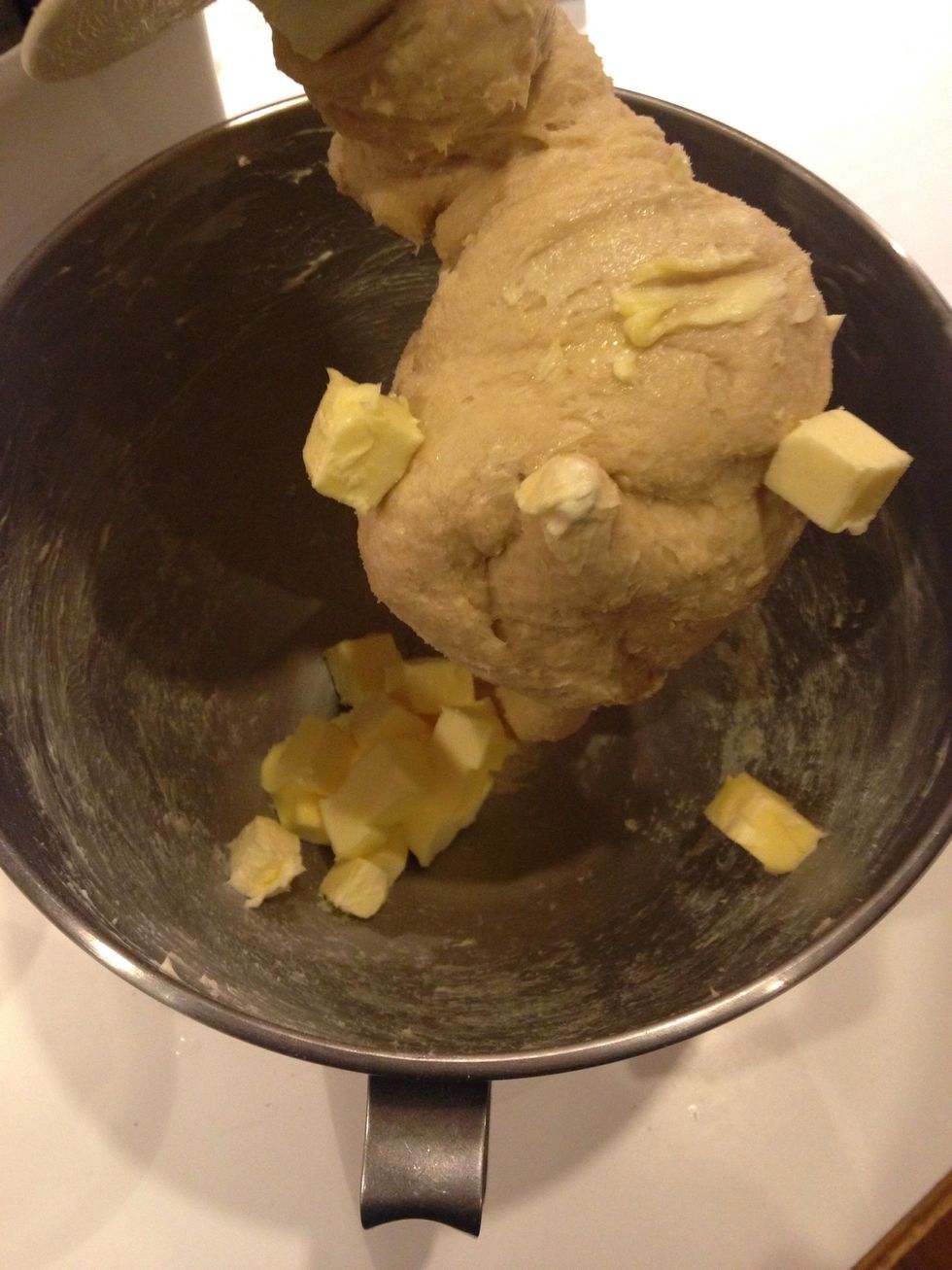 Dough is very stiff, so scrape down as needed then add the rest of the butter. Dough will become sticky, after 4-5 minutes.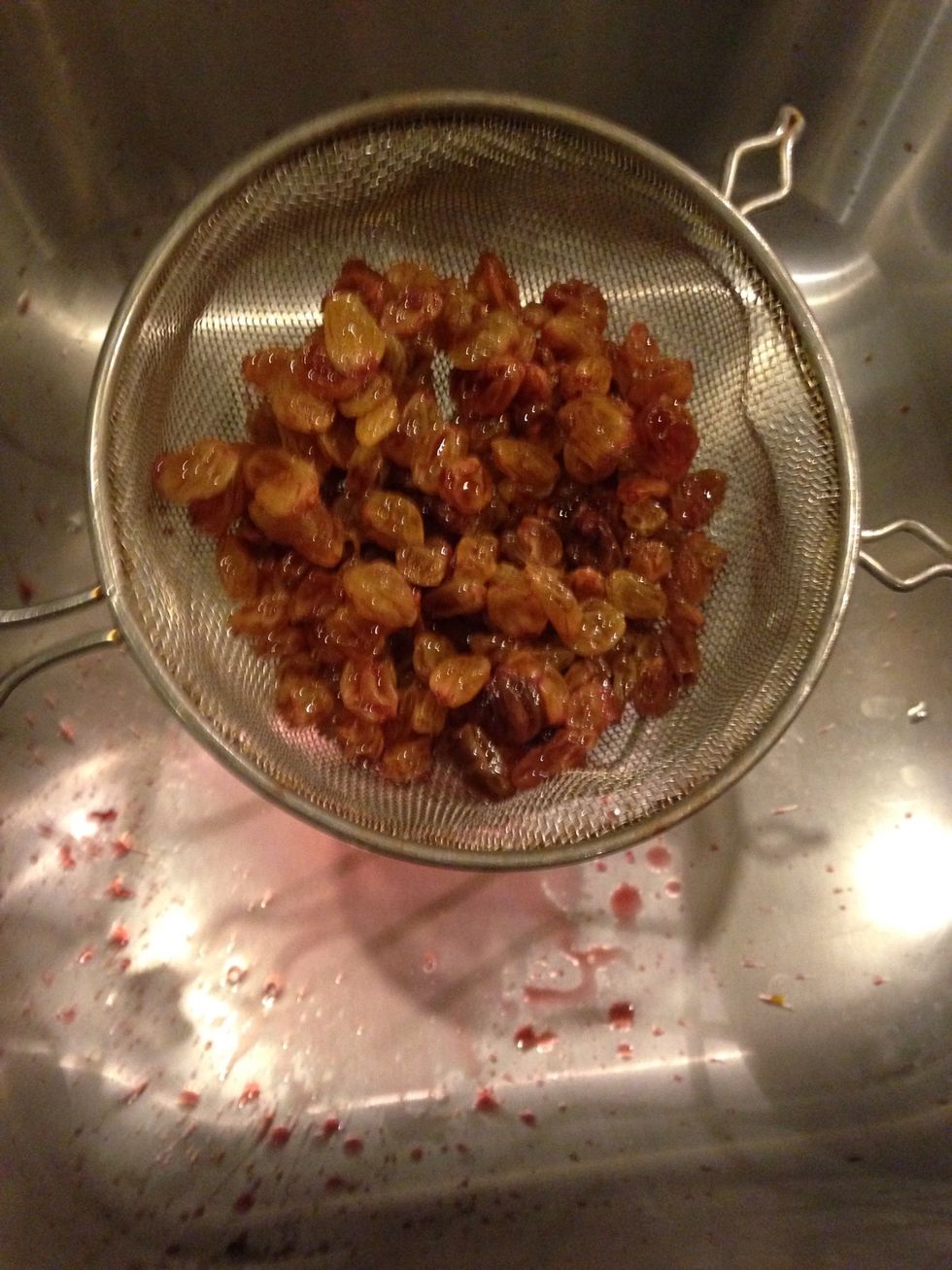 Drain the liquid from the raisins and add to the mixing bowl and combine using dough hook or wooden spoon.
Place the dough in a flour dusted mix and measure bowl, cover, label, and refrigerate over night.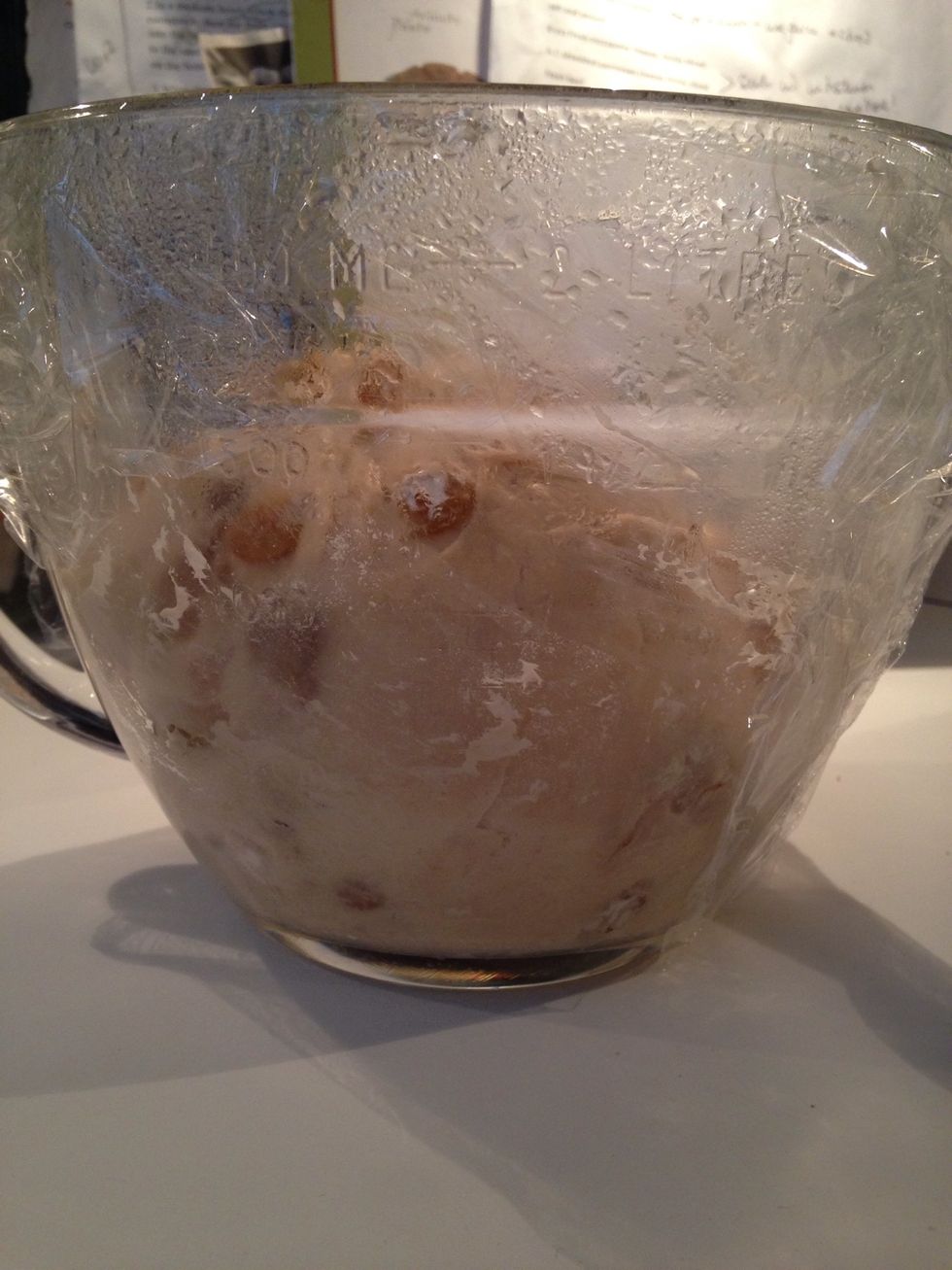 Hopefully dough has almost doubled overnight, or at room temp. Before school come in and press dough down to release gasses, cover and leave at room temp to rise until class.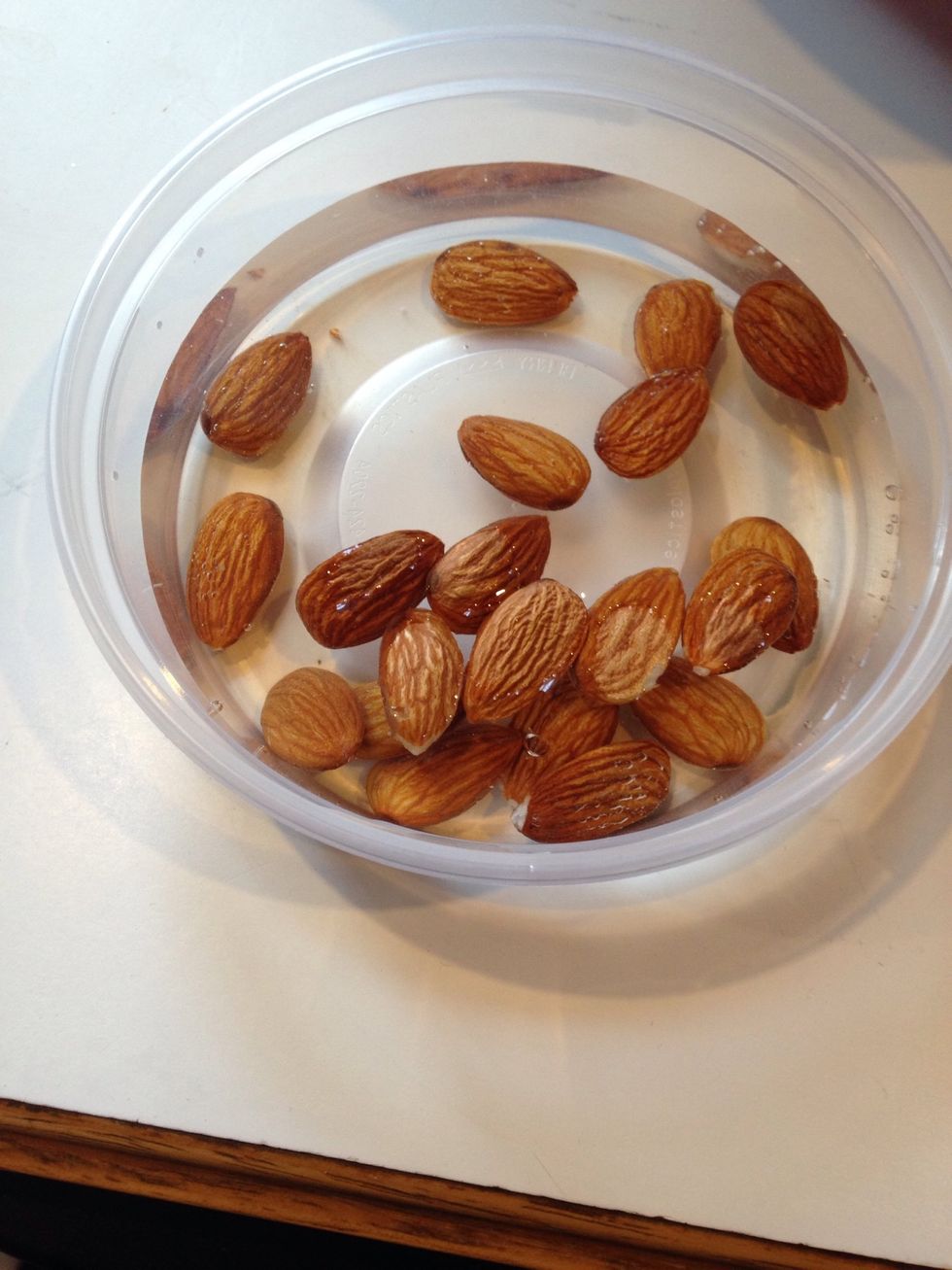 At the beginning of class on day 2, Soak whole almonds in water for ten minutes.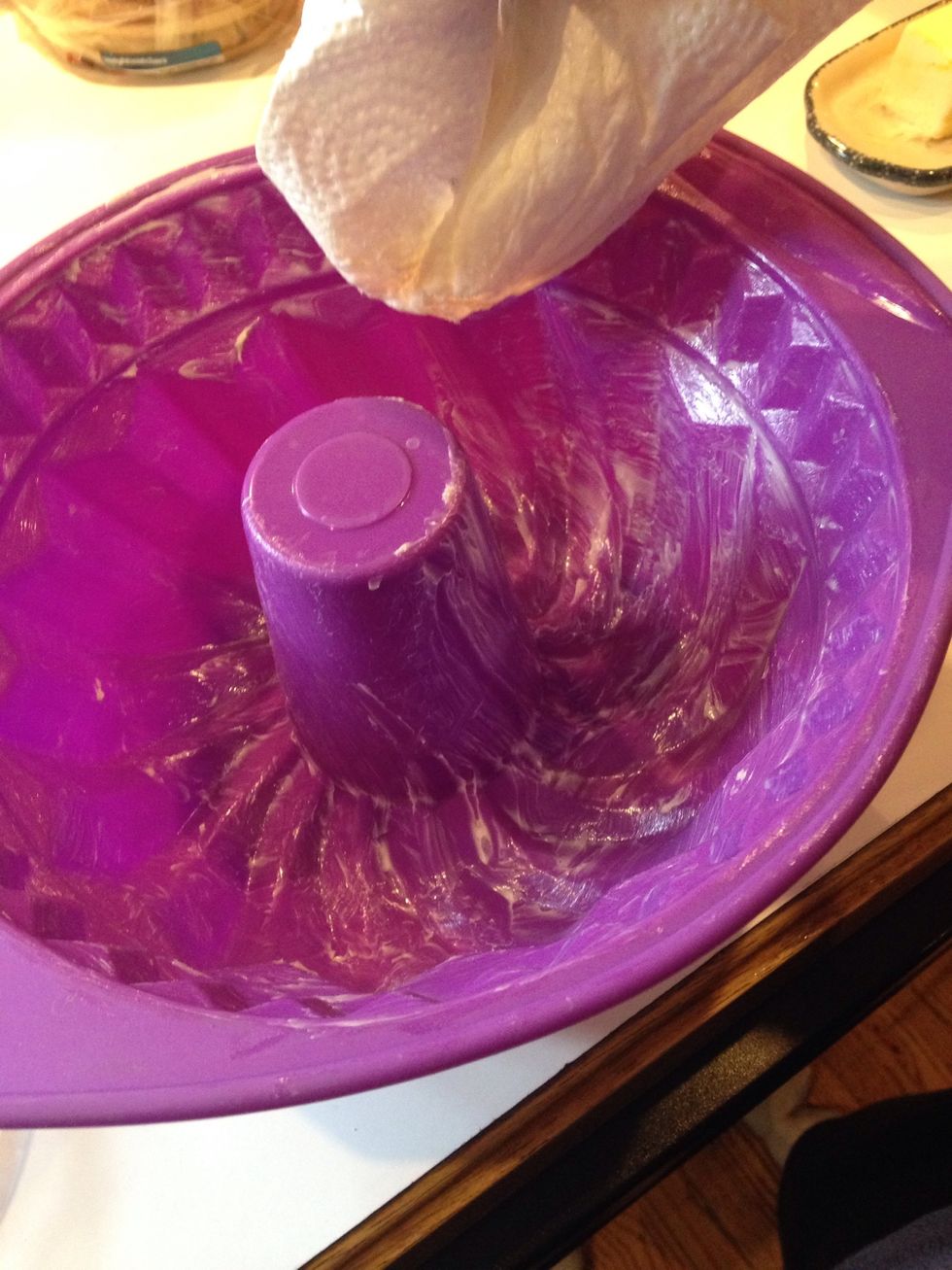 Use softened butter, your fingers, or a brush to grease your mold. We use silicone molds but traditional kugelhopf is made in ceramic ones. They are also available in metal. Adjust times accordingly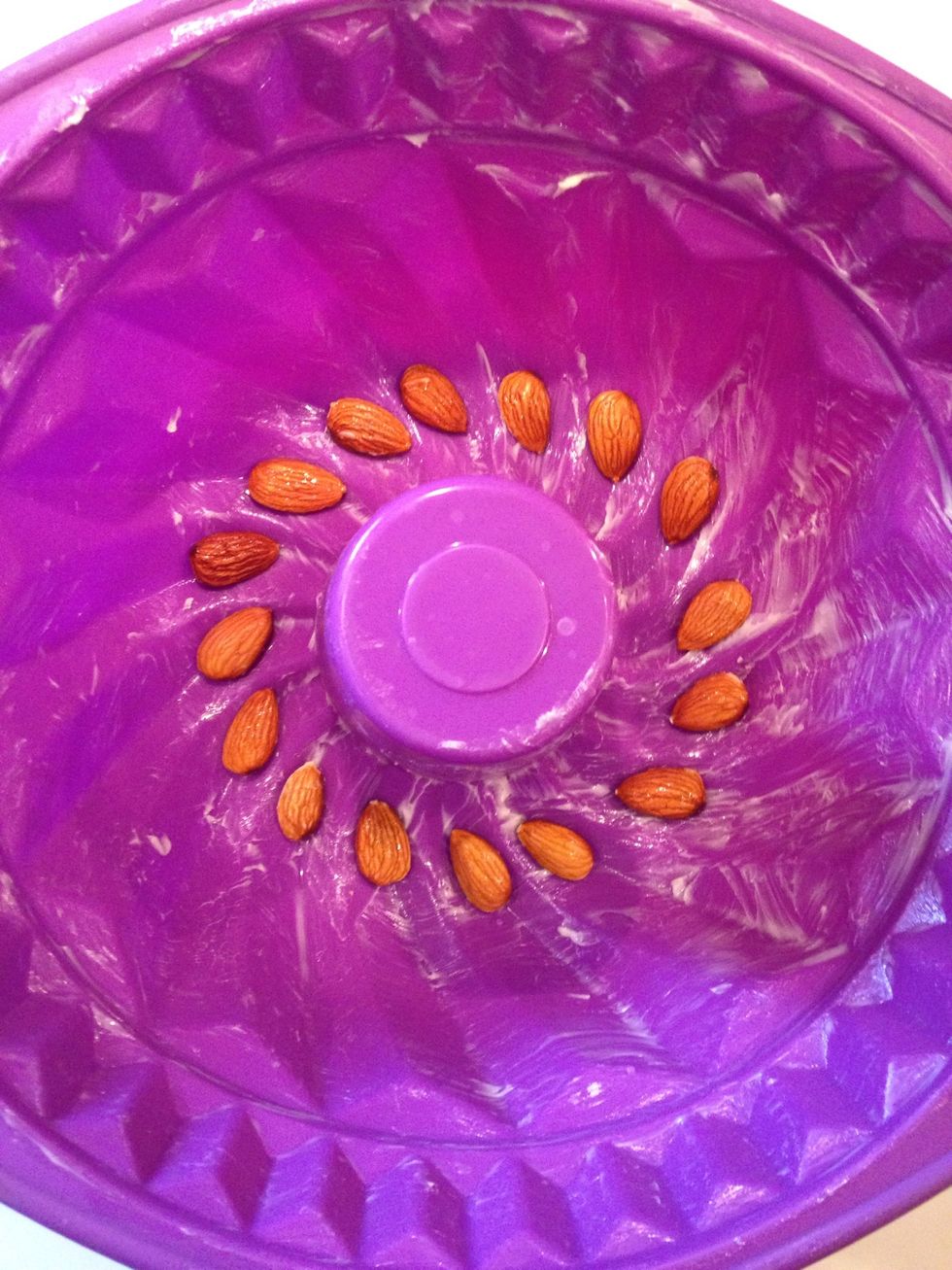 Lay one whole almond in each curve of the pan.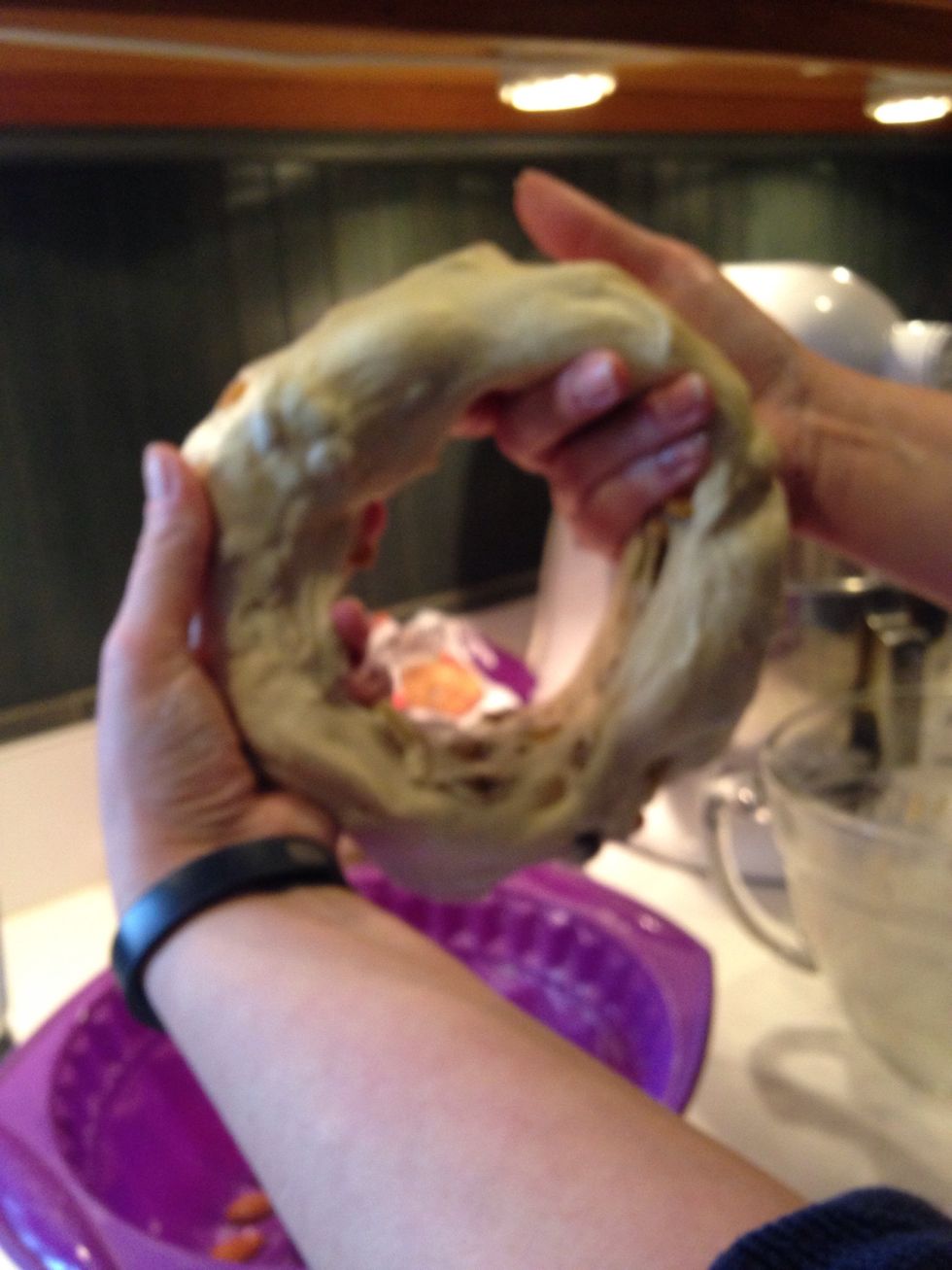 Press dough down and form a circle with a hole in the center.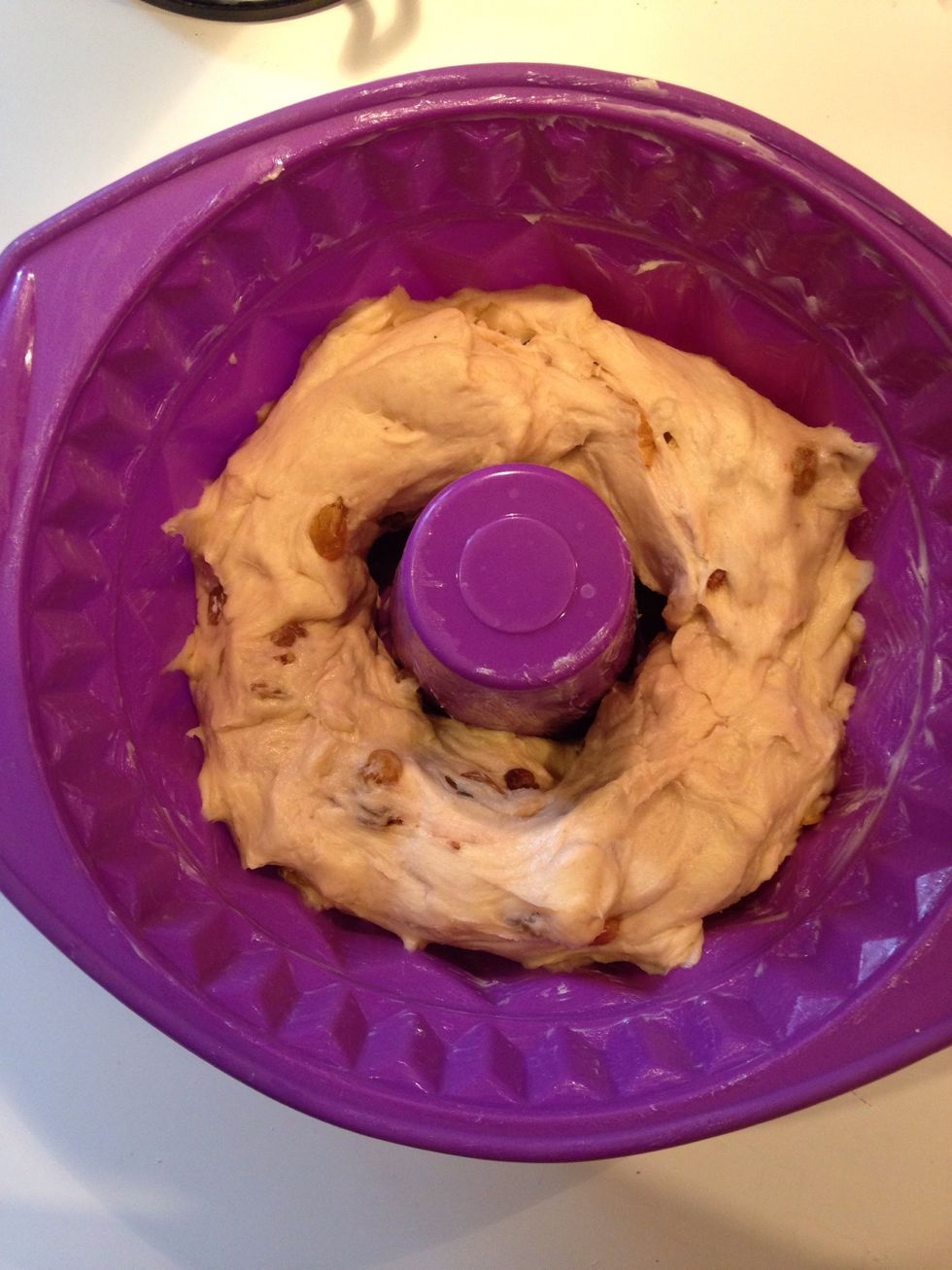 Lay dough into mold on top of almonds. Cover with plastic wrap. Place the mold onto a cookie sheet the teacher has designated for the proofer or warm oven.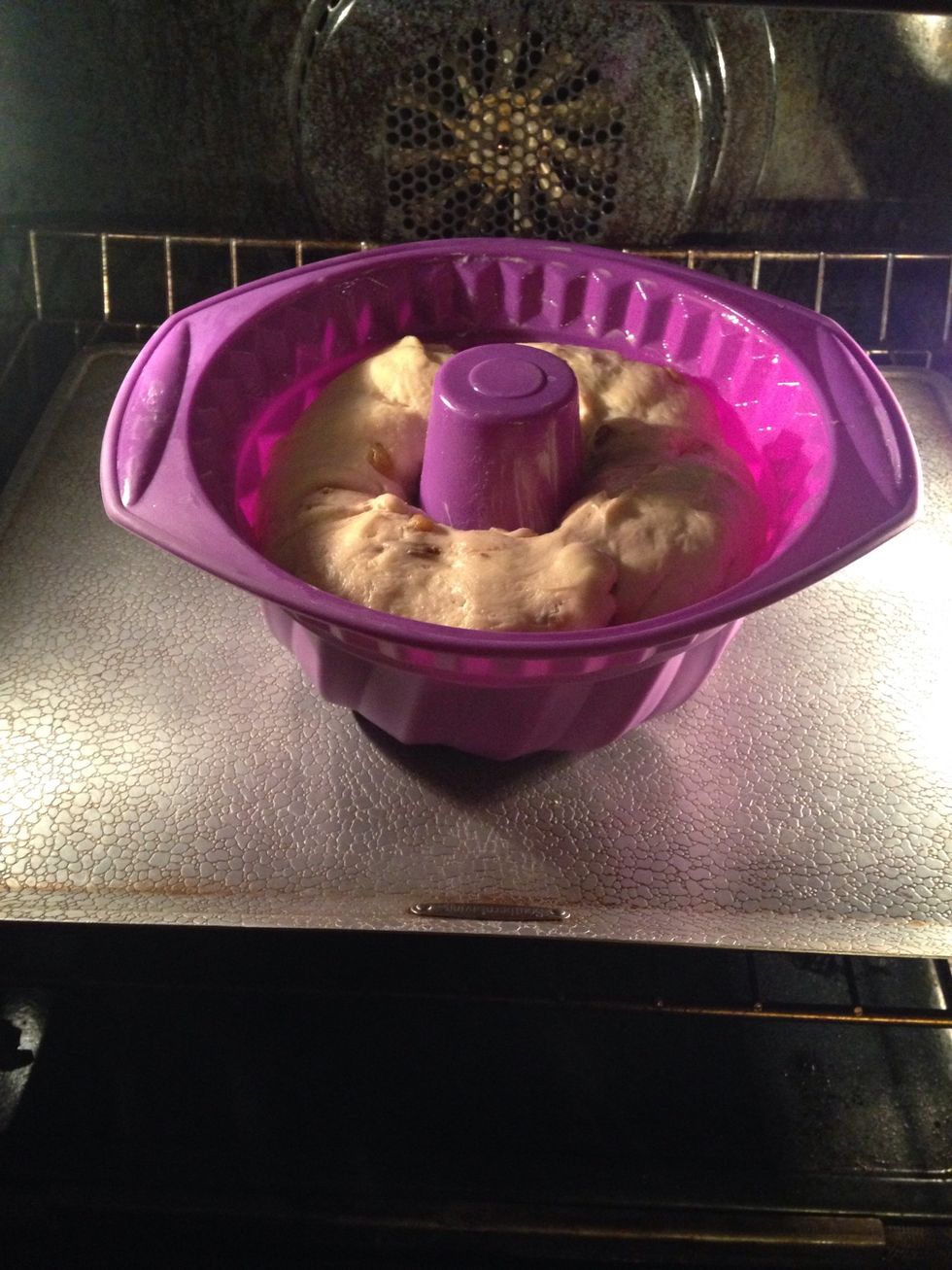 Once dough has doubled in volume, place in 350* oven and set timer for 50 minutes.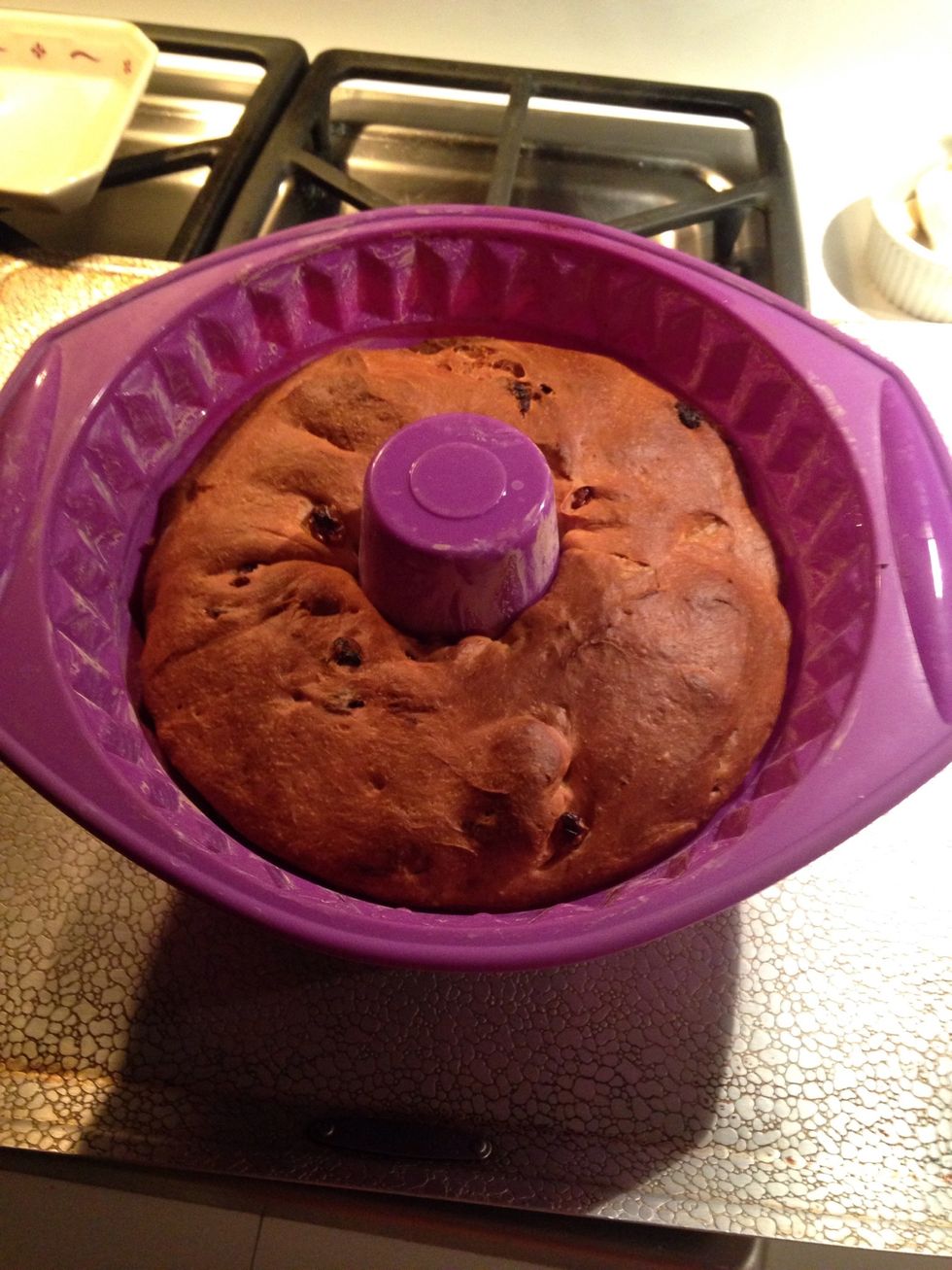 Once well browned, cover with foil and bake an additional 10 minutes.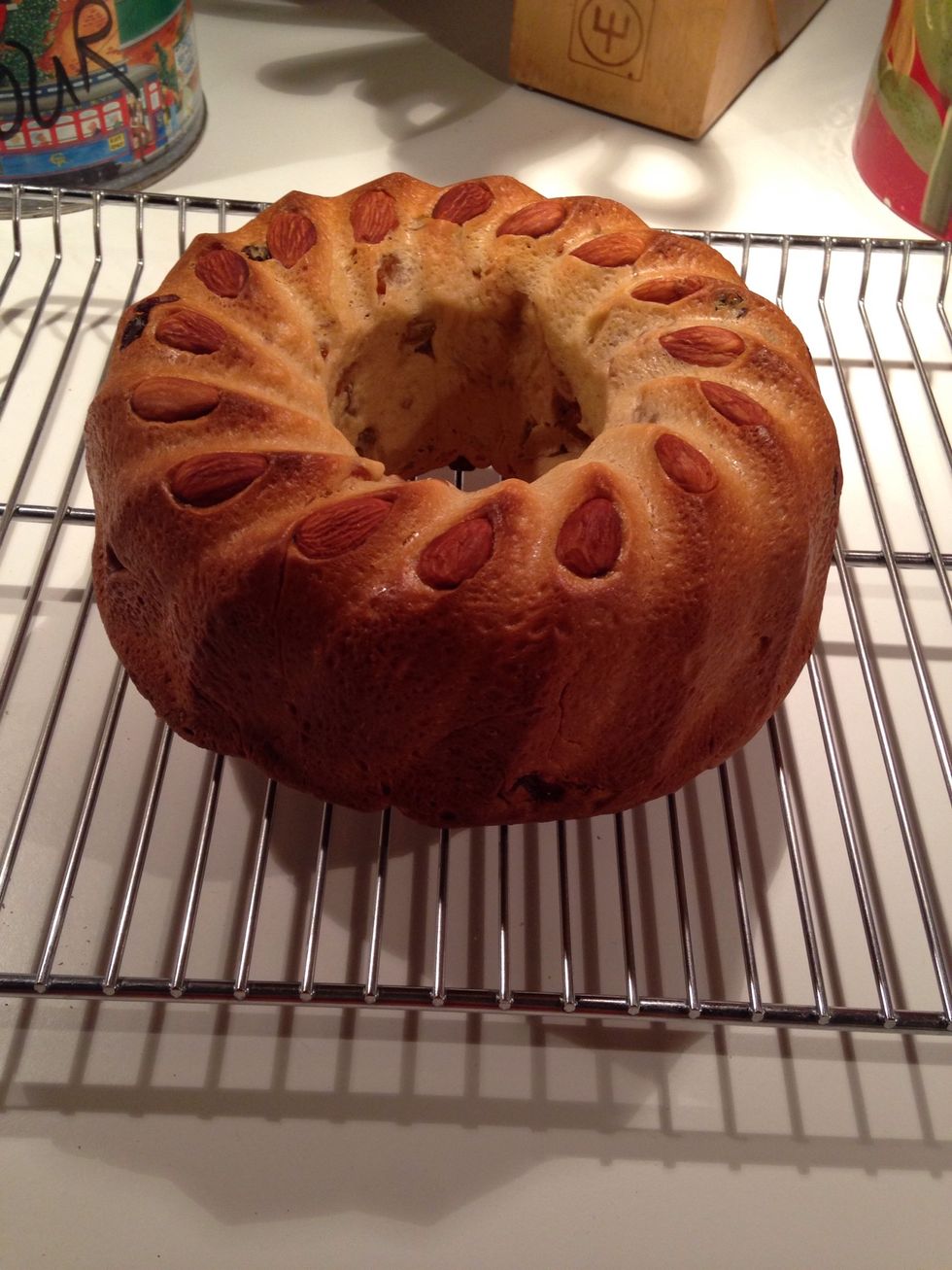 Turn upside down onto wire cooling rack. Allow to cool completely overnight.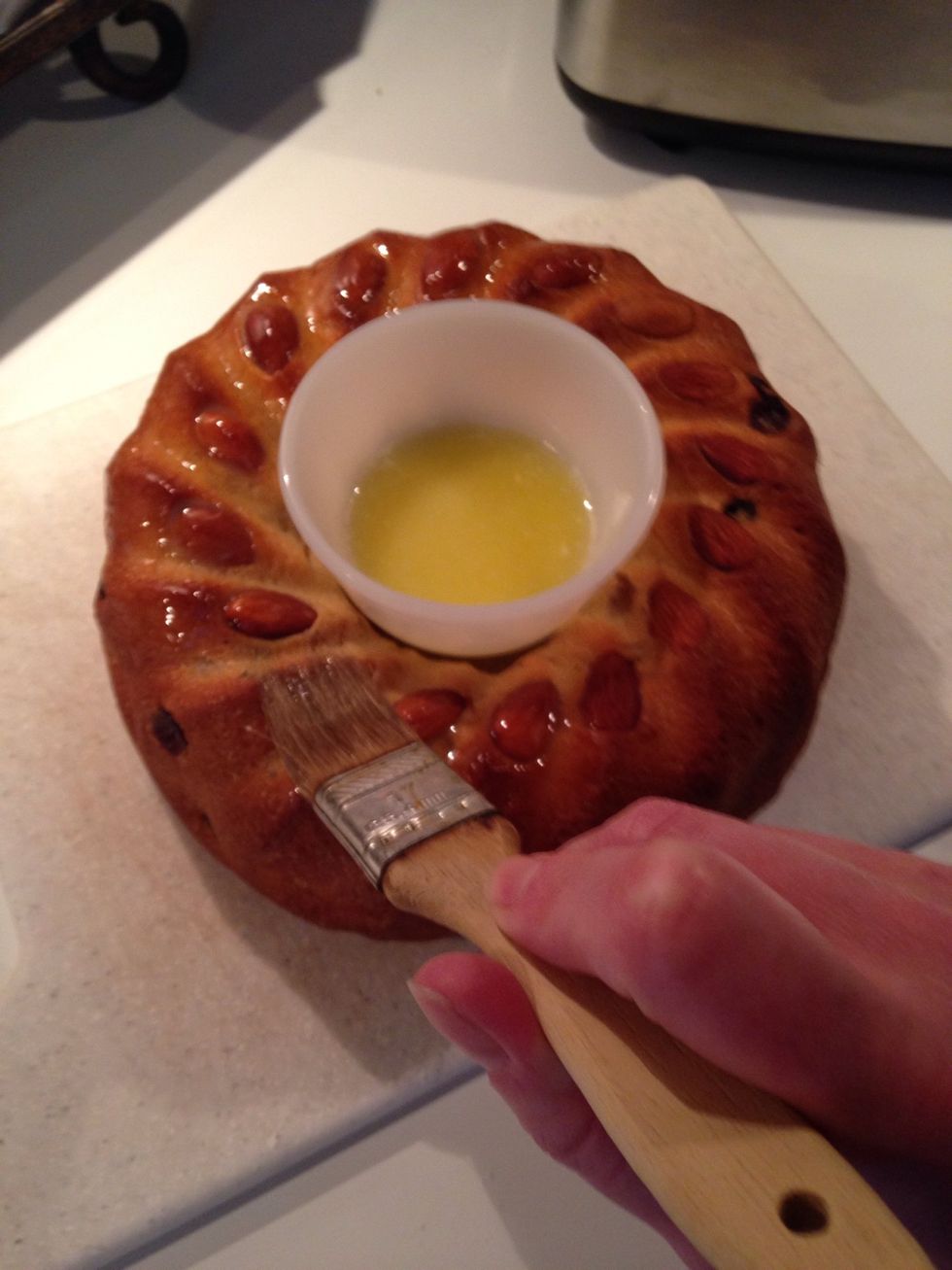 Day 3 in class, Brush cooled kugelhopf with melted butter.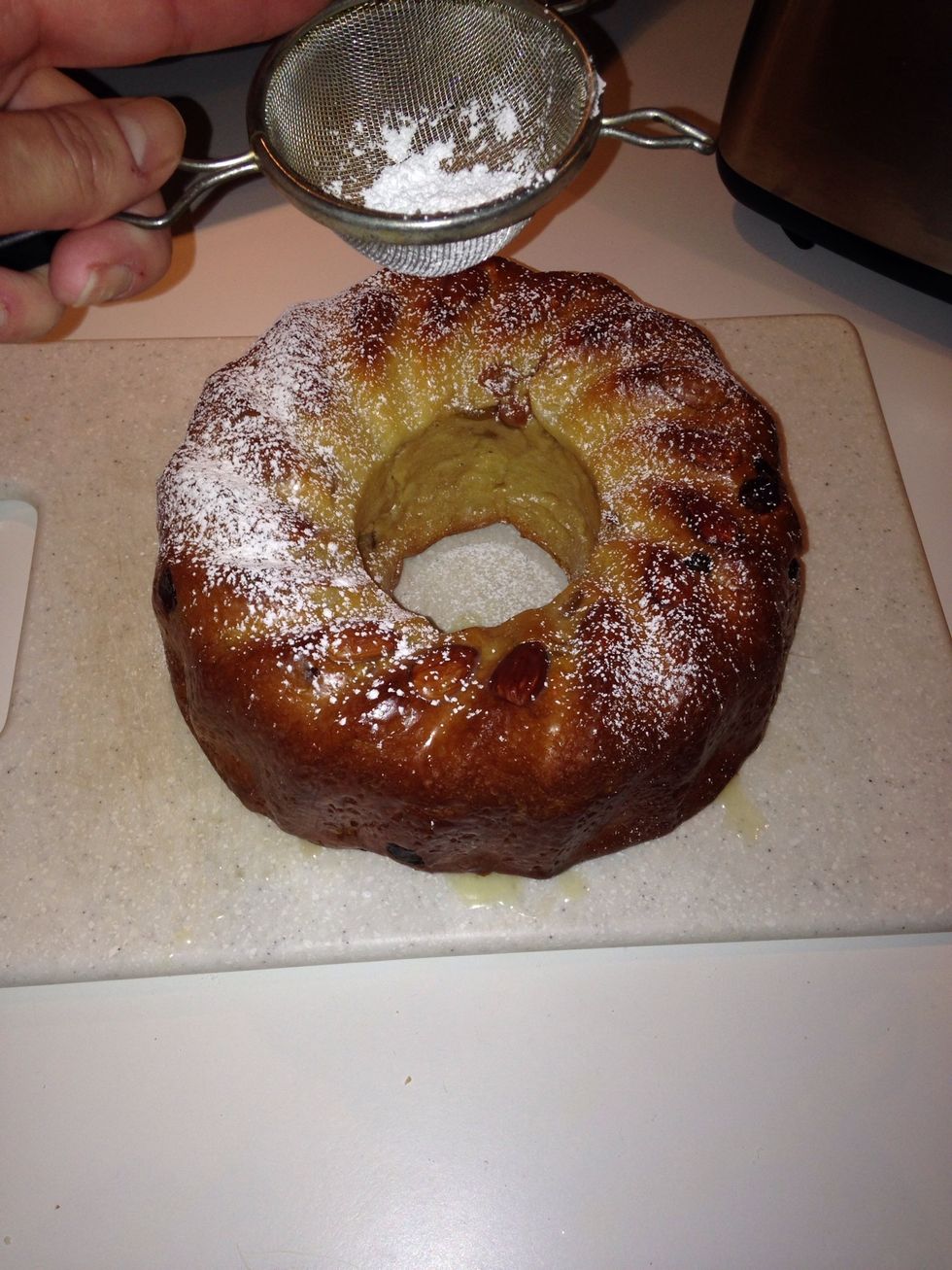 Sprinkle with powdered sugar.
Enjoy, toasted with jam!
230.0g Whole milk, cold
20.0g Dry yeast
60.0g Pastry flour
340.0g Bread flour
10.0g Sea salt
32.0g Sugar
40.0g Whole eggs
120.0g European butter, room temp
20.0g Whole almonds
100.0g Golden raisins
50.0g Kirsch or Black Cherry Juice