Start by slicing up the shallots and dicing the garlic. I used 5-6 large garlic, and 2 large shallots.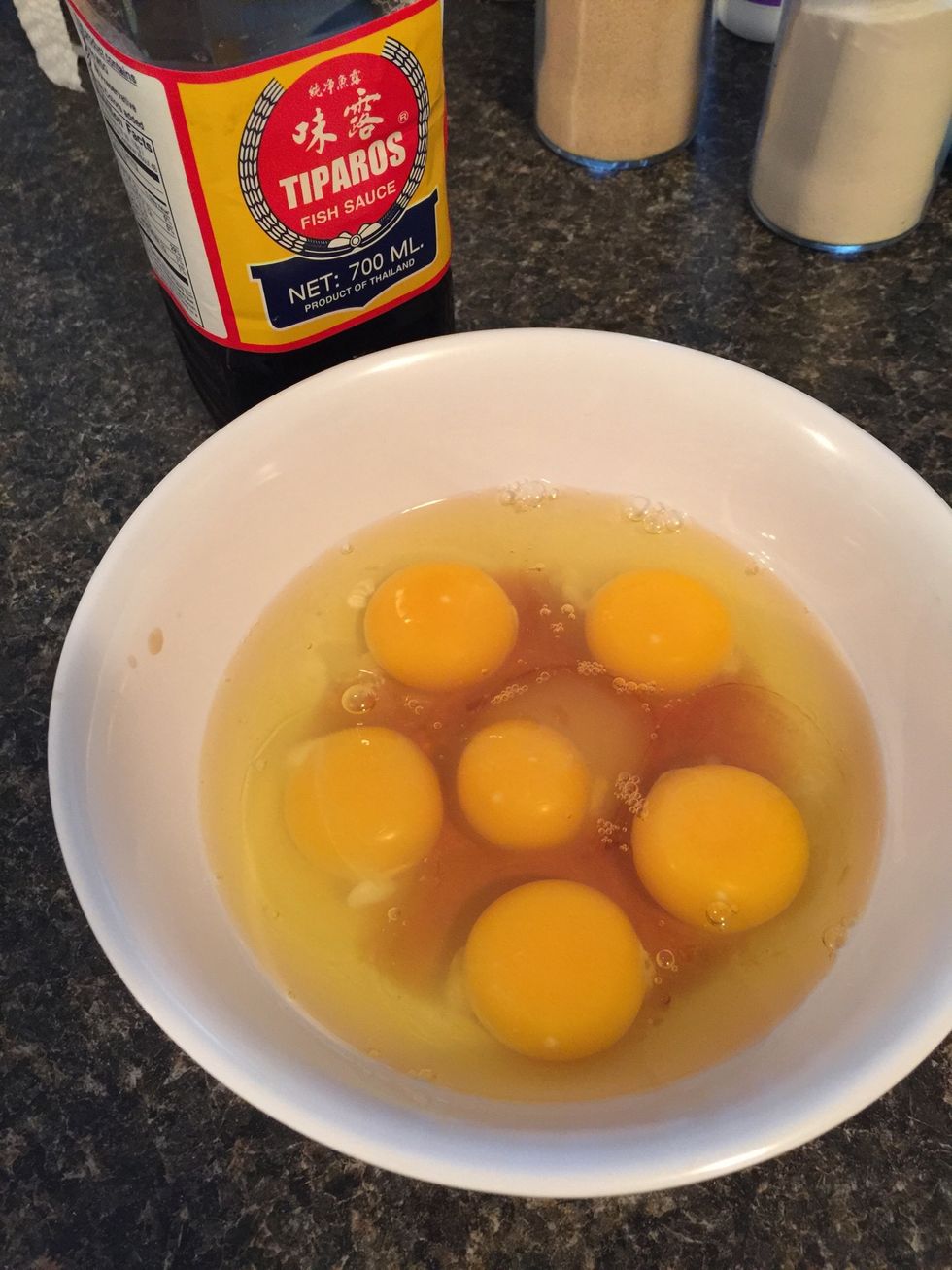 Make the eggs. Add fish sauce and beat. I eyeballed the fish sauce. Probably about a teaspoon or so.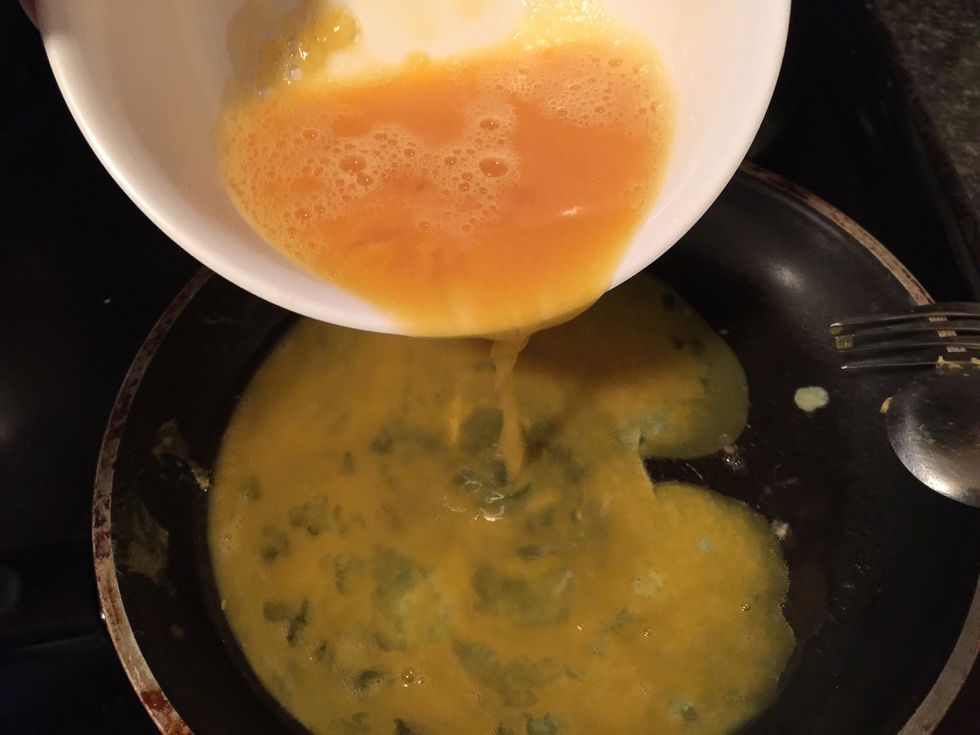 Next, pour the eggs into a hot oiled pan.
Try to cook it in one piece. I broke mine as you can see.
Once the eggs are done, slice them up like this. I cut my eggs into 3 sections and then sliced them into smaller pieces.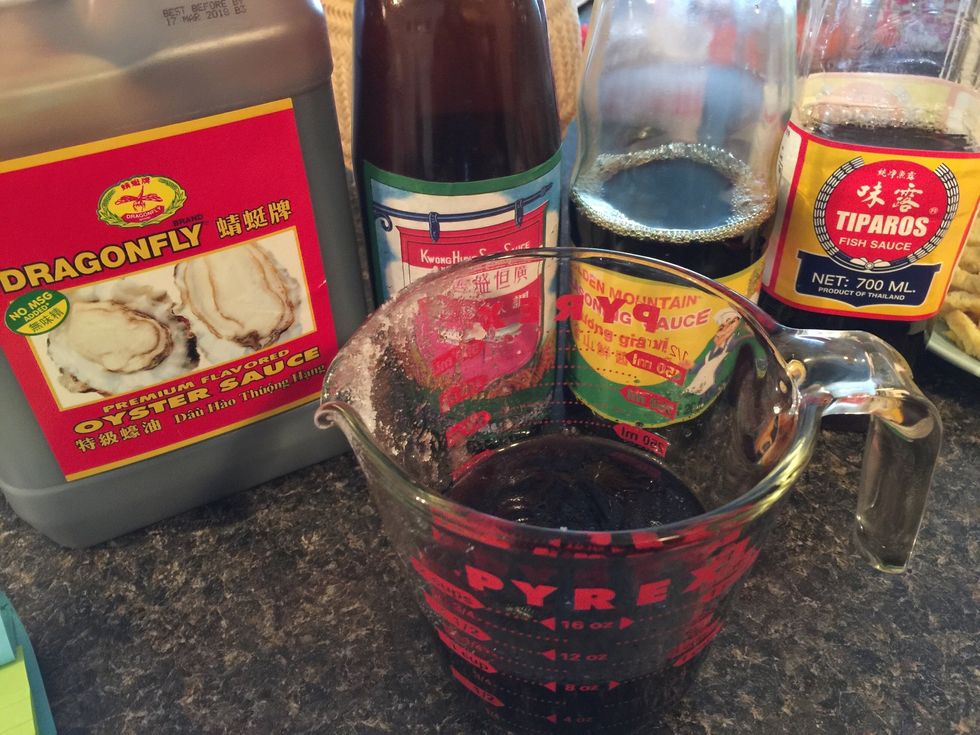 Next make the sauce. About 1/3C of each pictured sauce. Fish sauce, soy sauce, black soy sauce, and oyster sauce. I reused the same Pyrex that I previously measured sugar and oil in.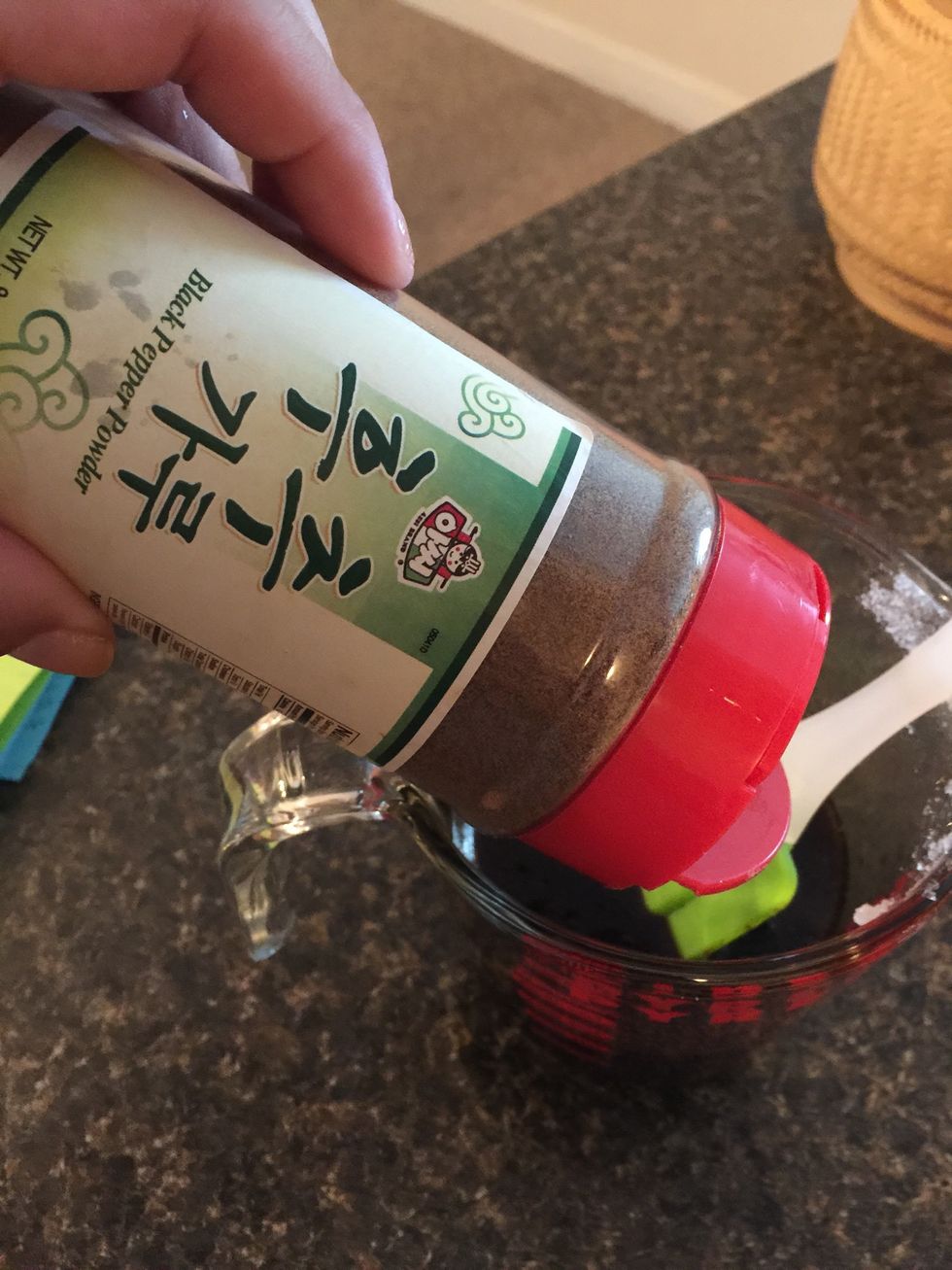 Add some black pepper and msg (optional) to the sauce mixture. About 1tsp of black pepper and a pinch of msg.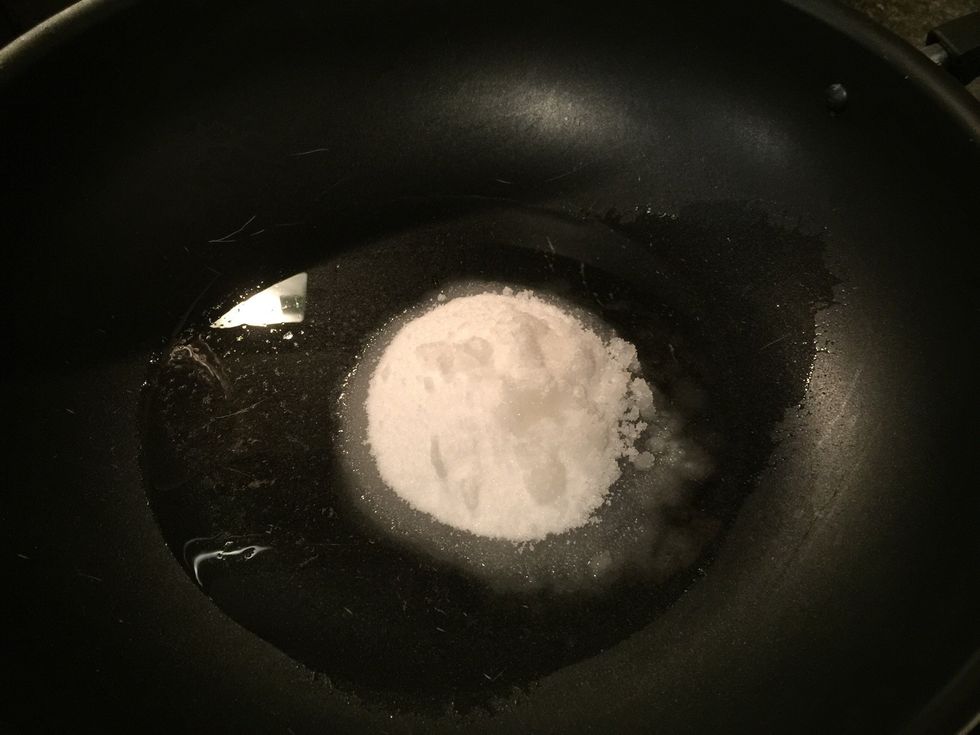 I brought out an extra large wok-pan to begin cooking the rest. Pour about 1/4C of oil and about 1/4C of sugar into the pan.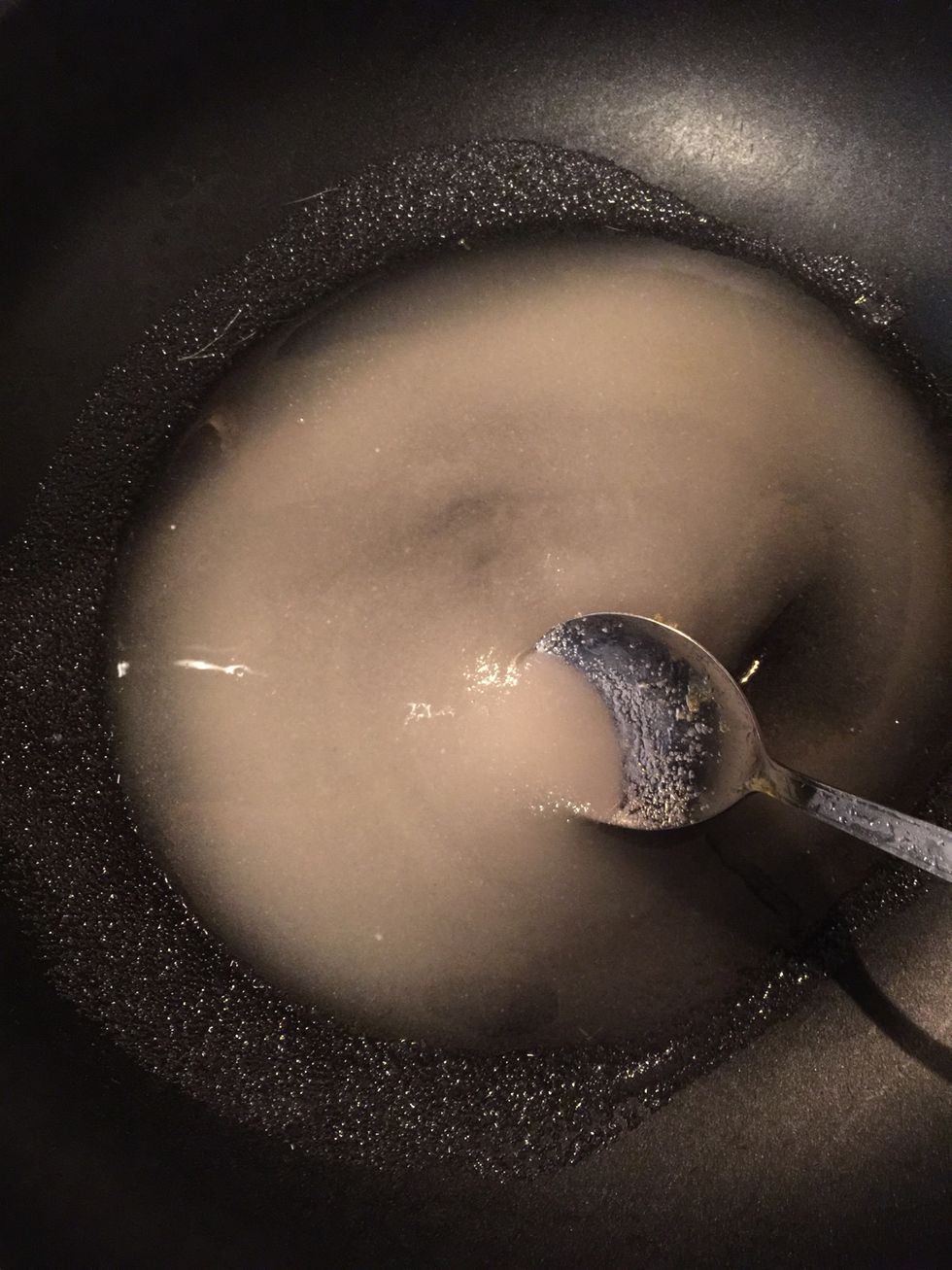 Mix the oil and sugar until the sugar dissolves a little or turns a little brown. Mine never really turned brown. I still feel like this is too much sugar so maybe tone it down a little.
Then add shallots and garlic and stir fry until fragrant and a little brown.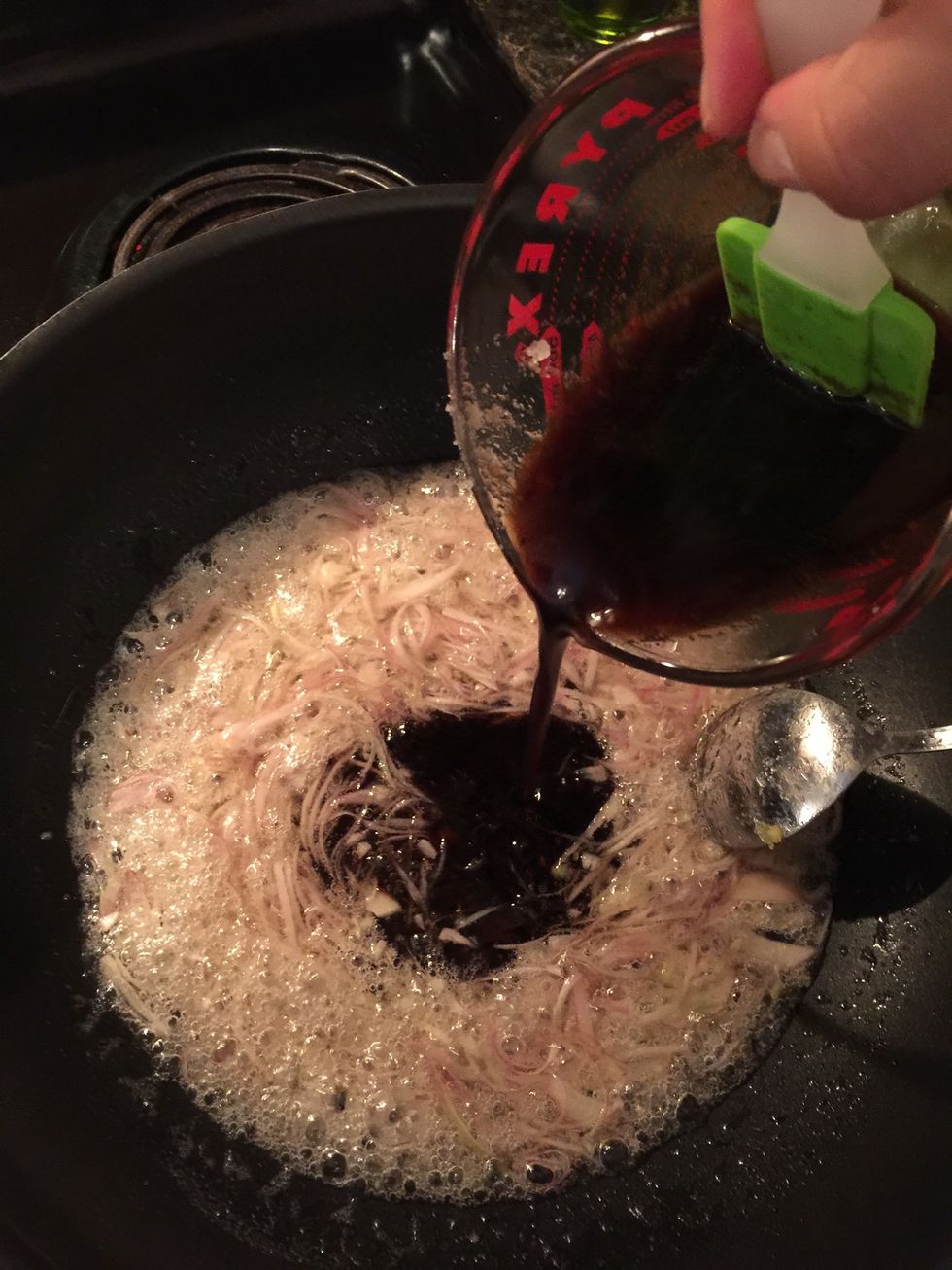 Next add the sauce mixture.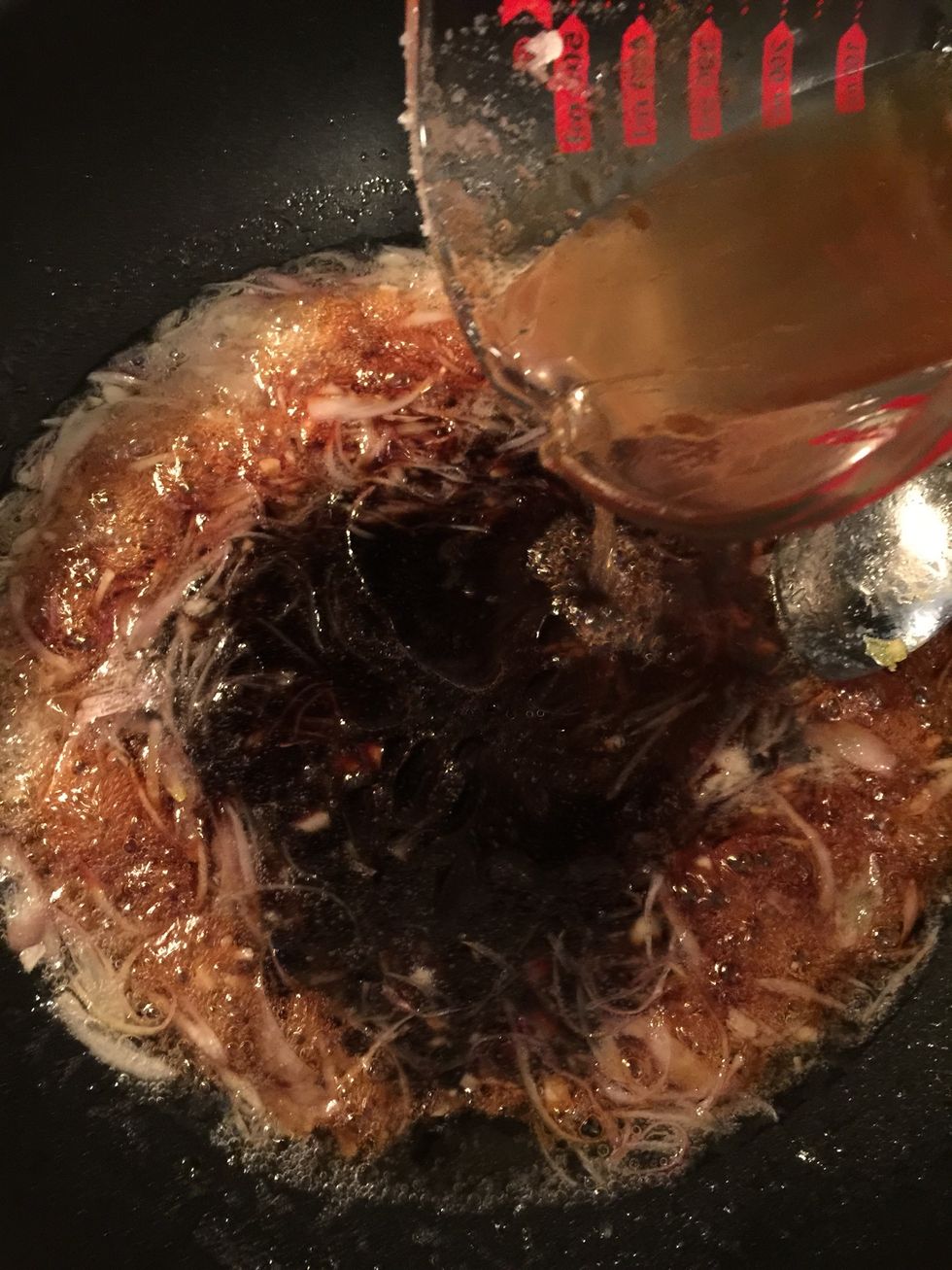 Also add 1/4C of water. Stir it all together nicely until you get a little simmer. My mom always says if it bubbles up in the middle while simmering, the ingredients are perfect. 😄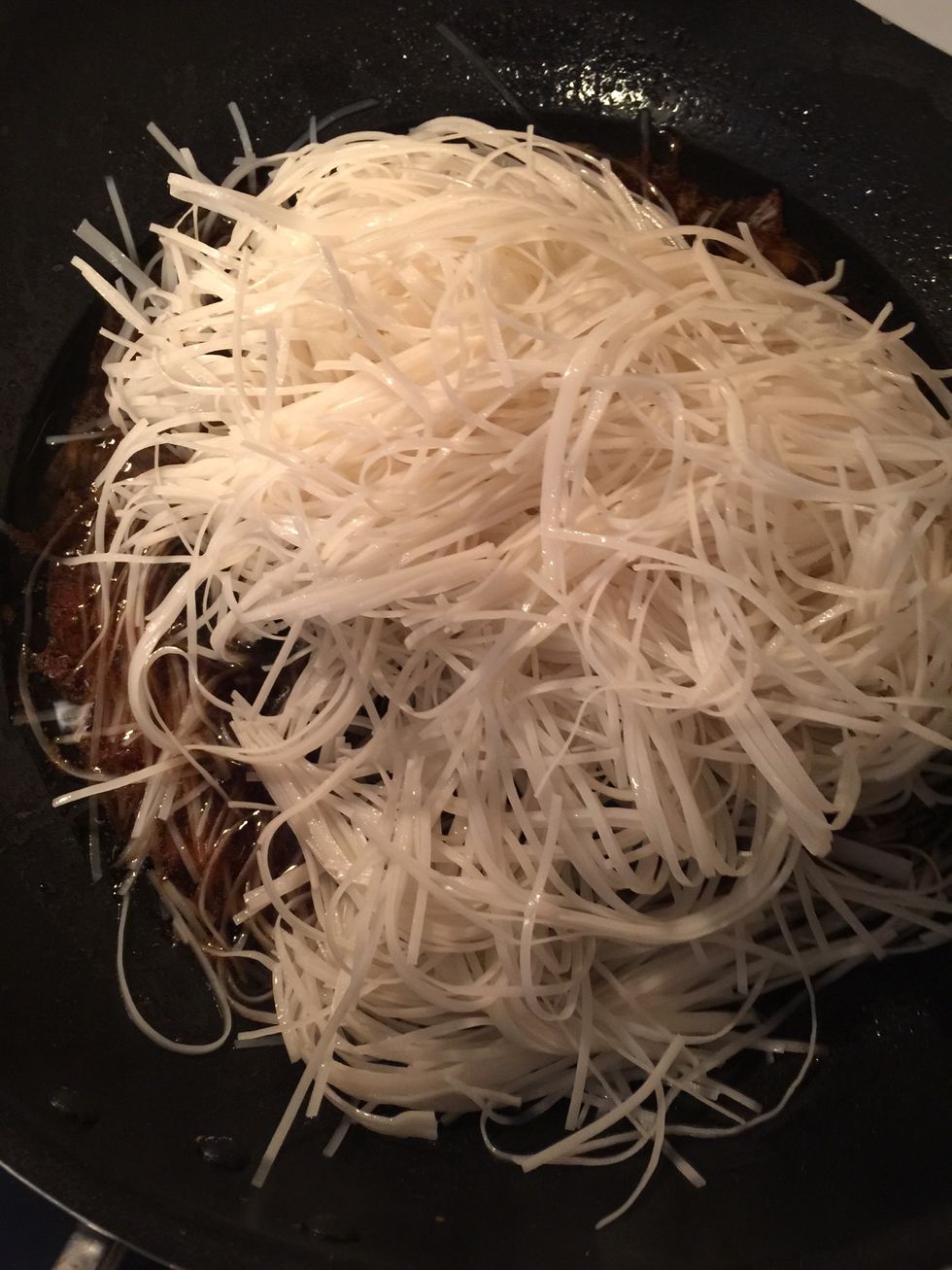 Next add the rice noodles. I previously had these soaked and refrigerated because it's leftover from a previous meal. This is one package.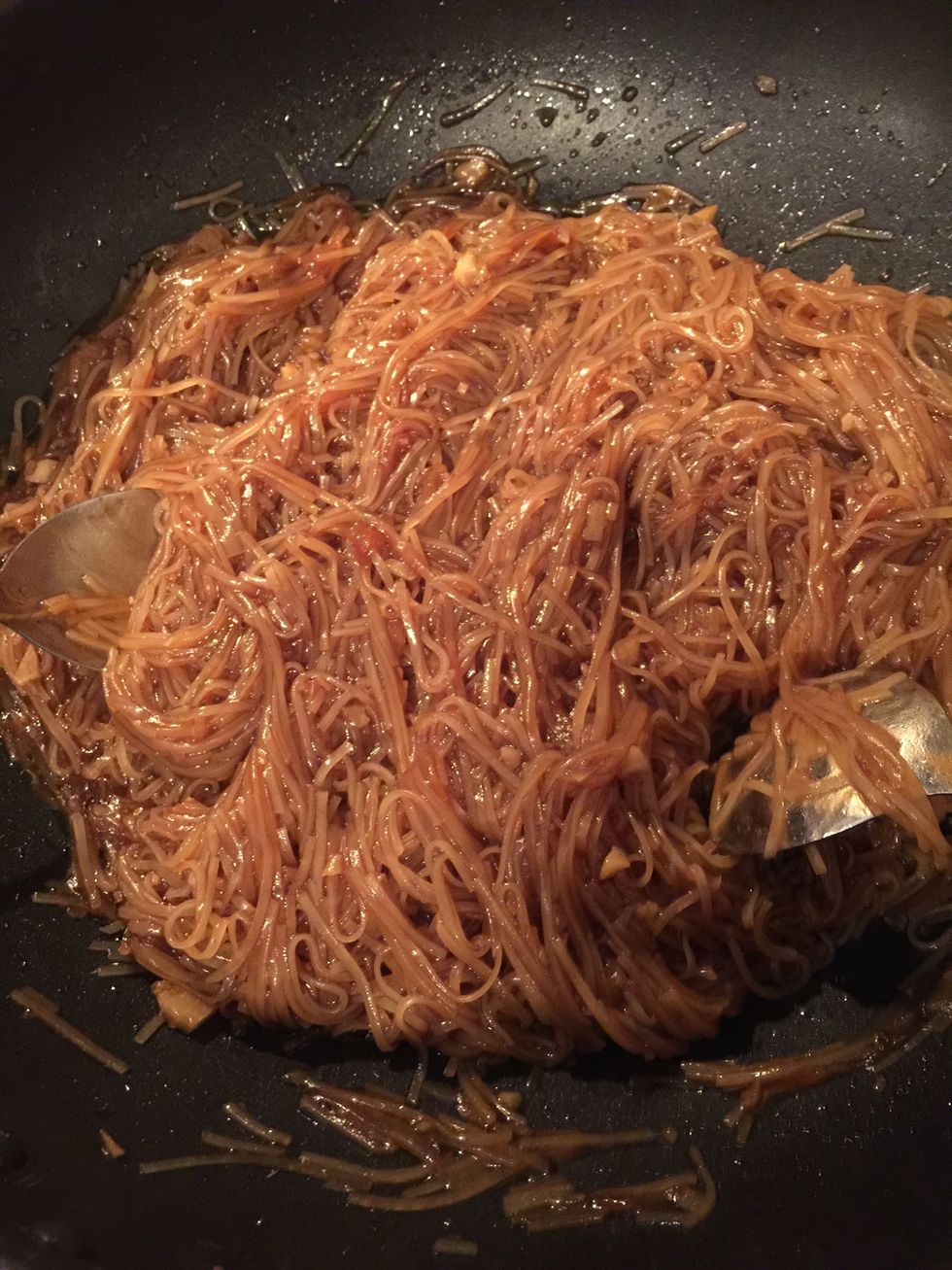 Stir the noodles into the sauce. I stopped to cut mine up as I stirred because I think it's easier to eat and stir that way. Stir fry til softened but not over cooked.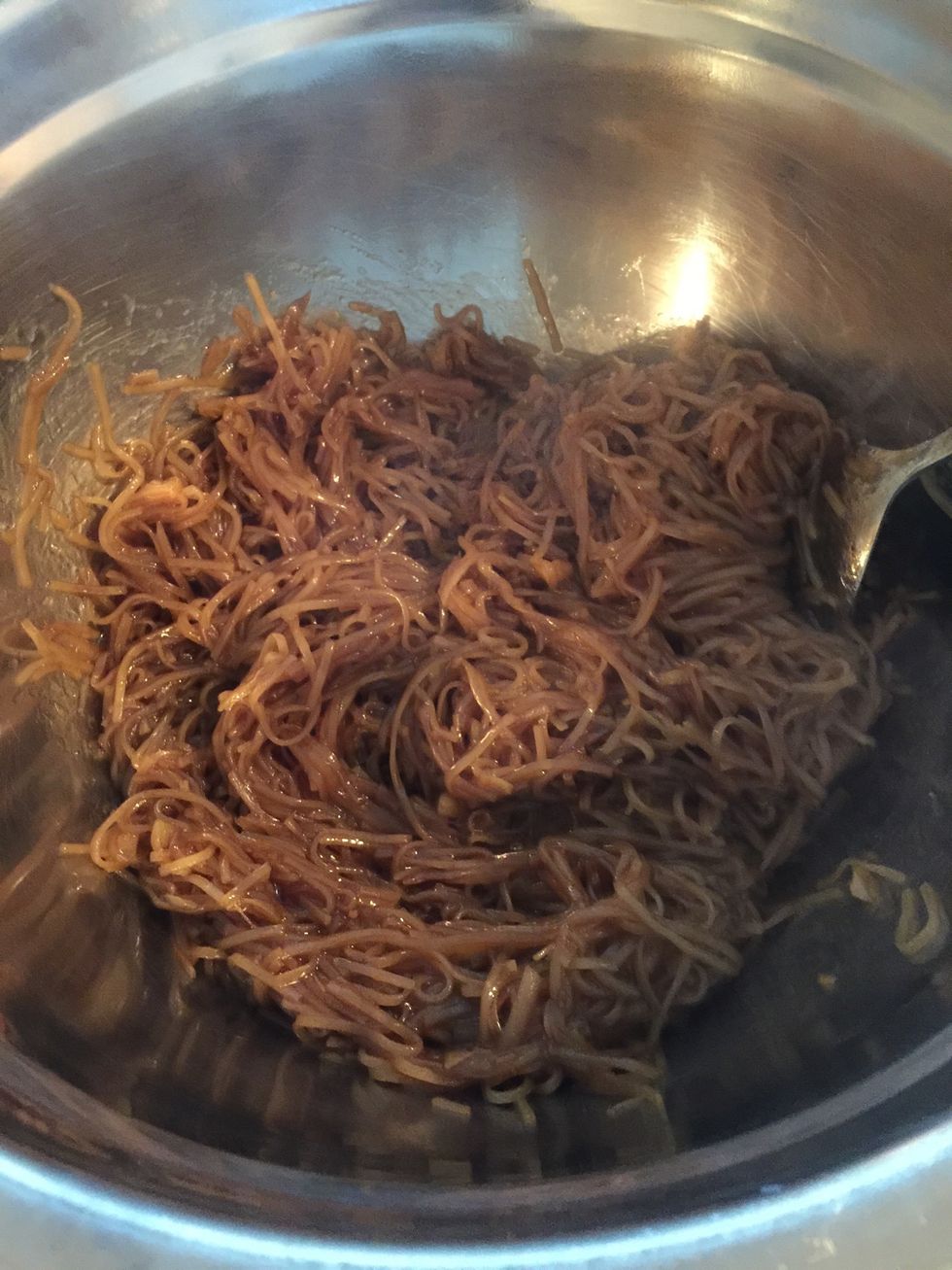 Next transfer the cooked noodles into another bowl to cool for about 10 mins. I stirred it around to release the heat while cooling.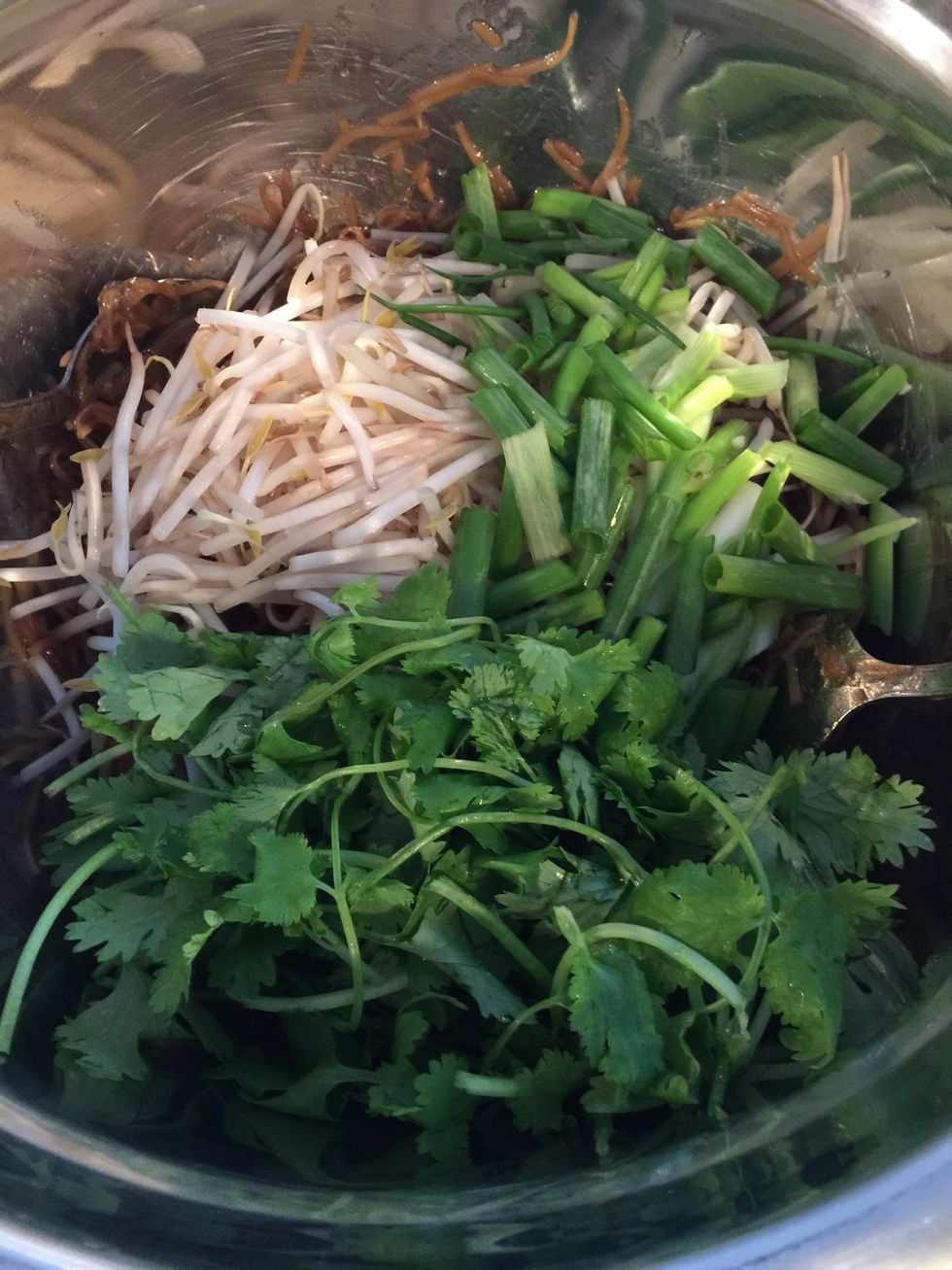 When cooled, add the bean sprouts and green onions. I meant to add the cilantro after I stirred it a little so it won't shrivel up due to the heat.
Next add in the eggs and toss a little. Done!
Bon apetit! 🍴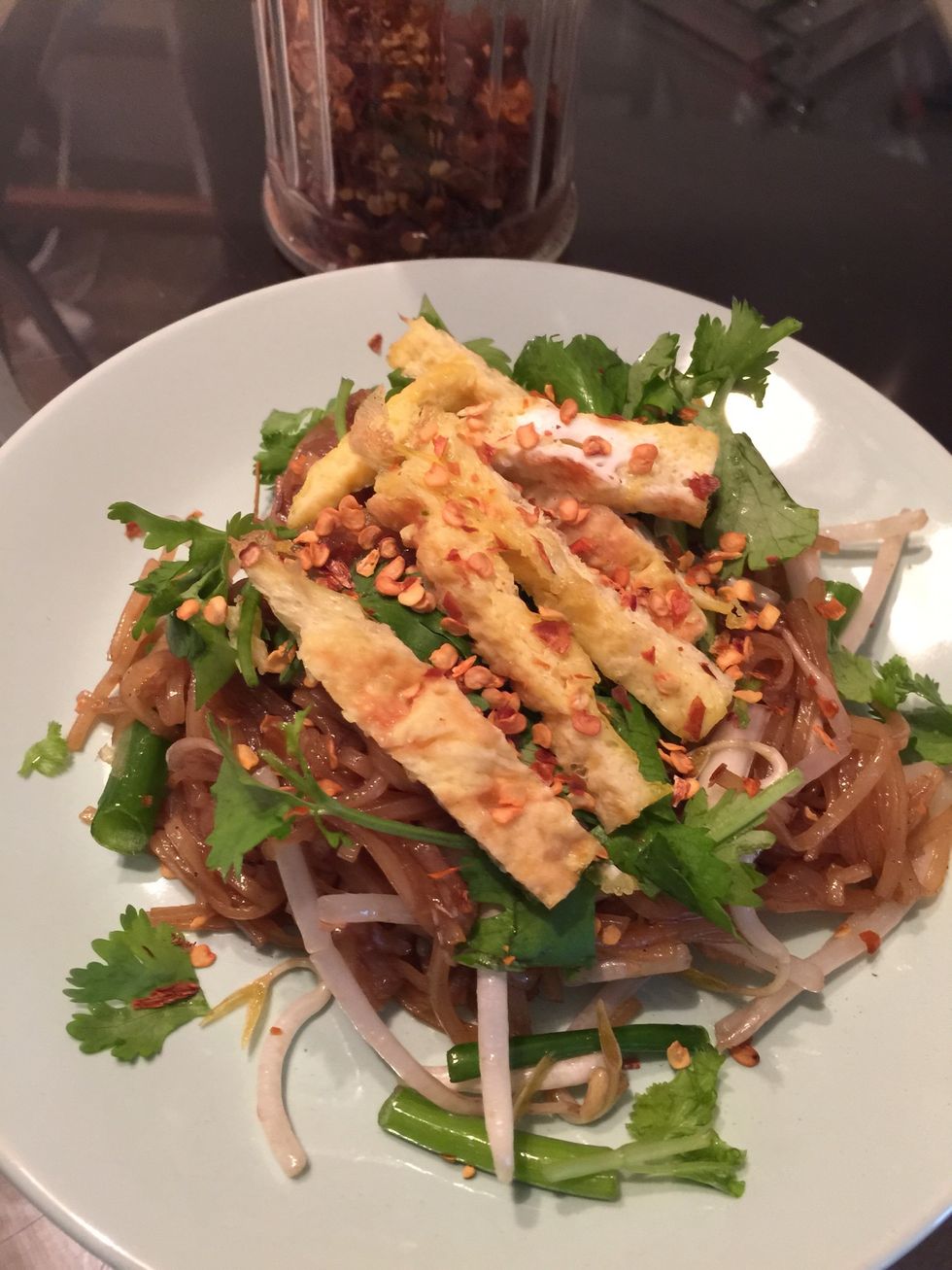 I like mine spicy. 😄
The creator of this guide has not included ingredients