Make Kracie Popin Cookin Sushi DIY Japanese Candy
2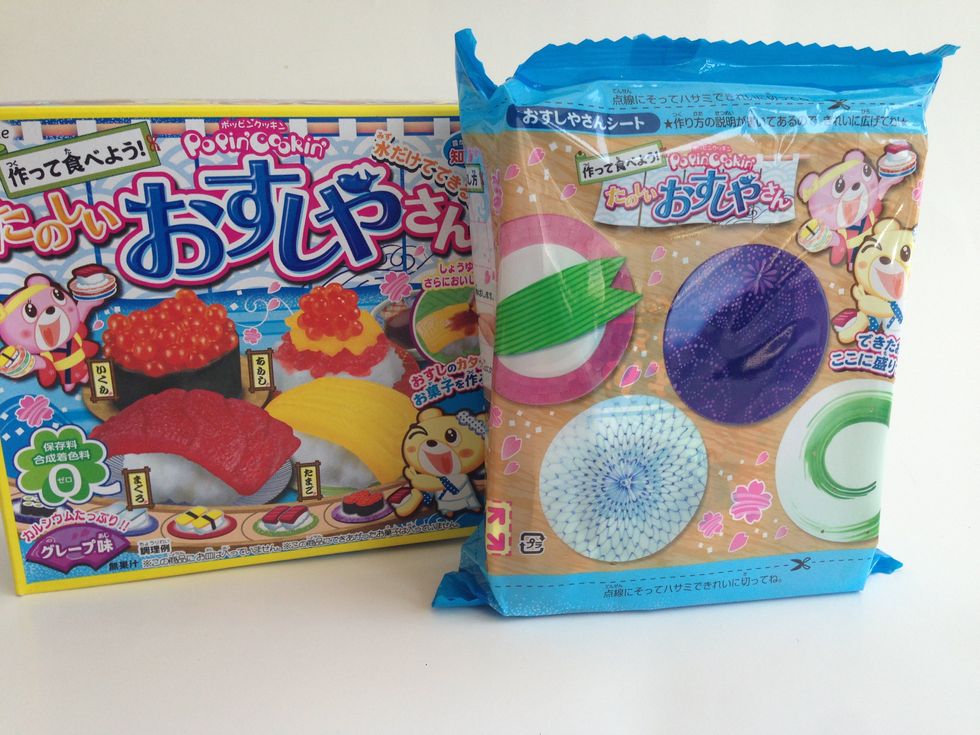 DO NOT CUT PACKAGING-YOU WILL USE THIS AS GUIDES FOR ROLLING YOUR RICE AND NORI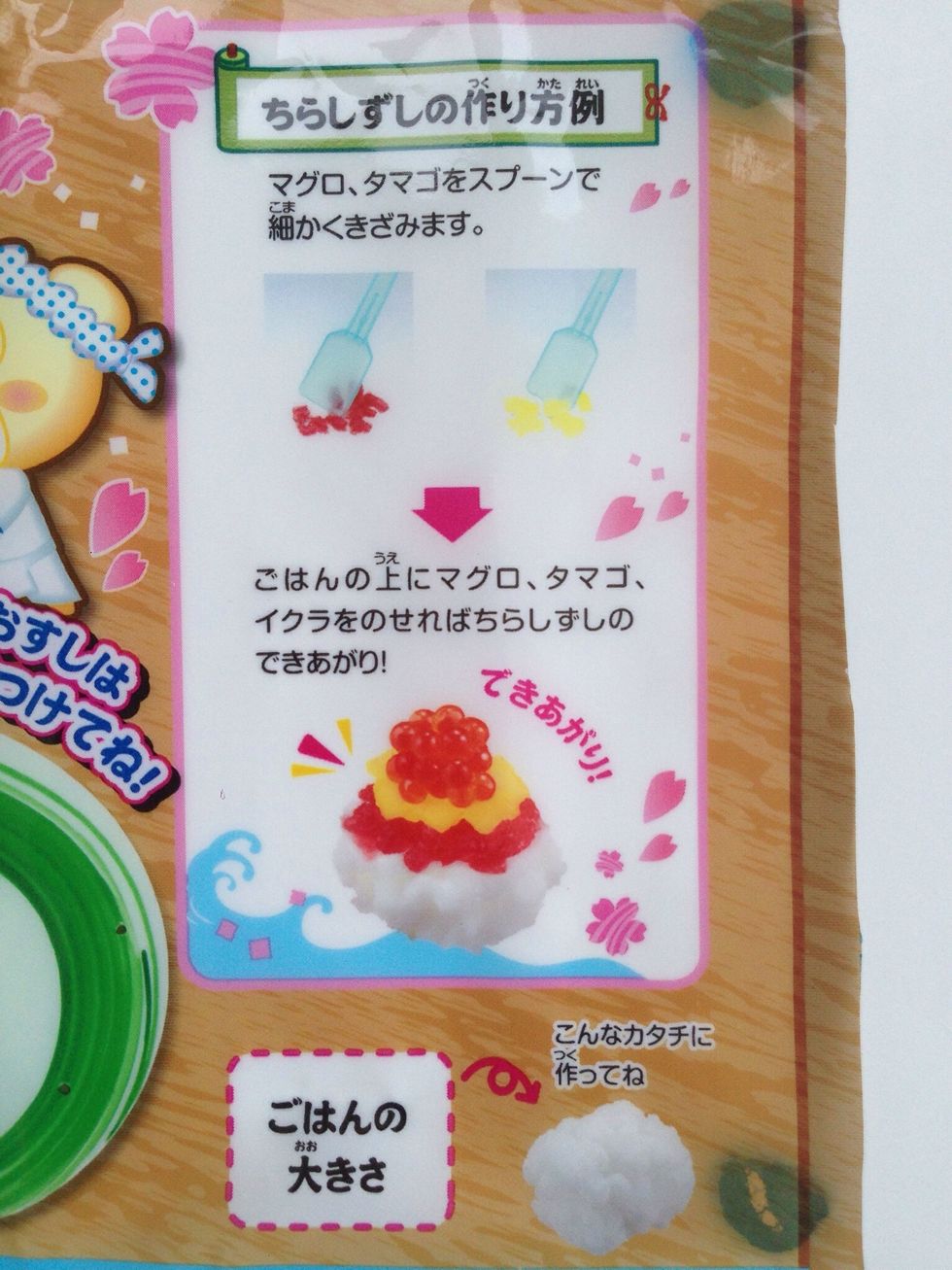 Carefully open Package--Cut Along Lines for Placemat and Rolling Guides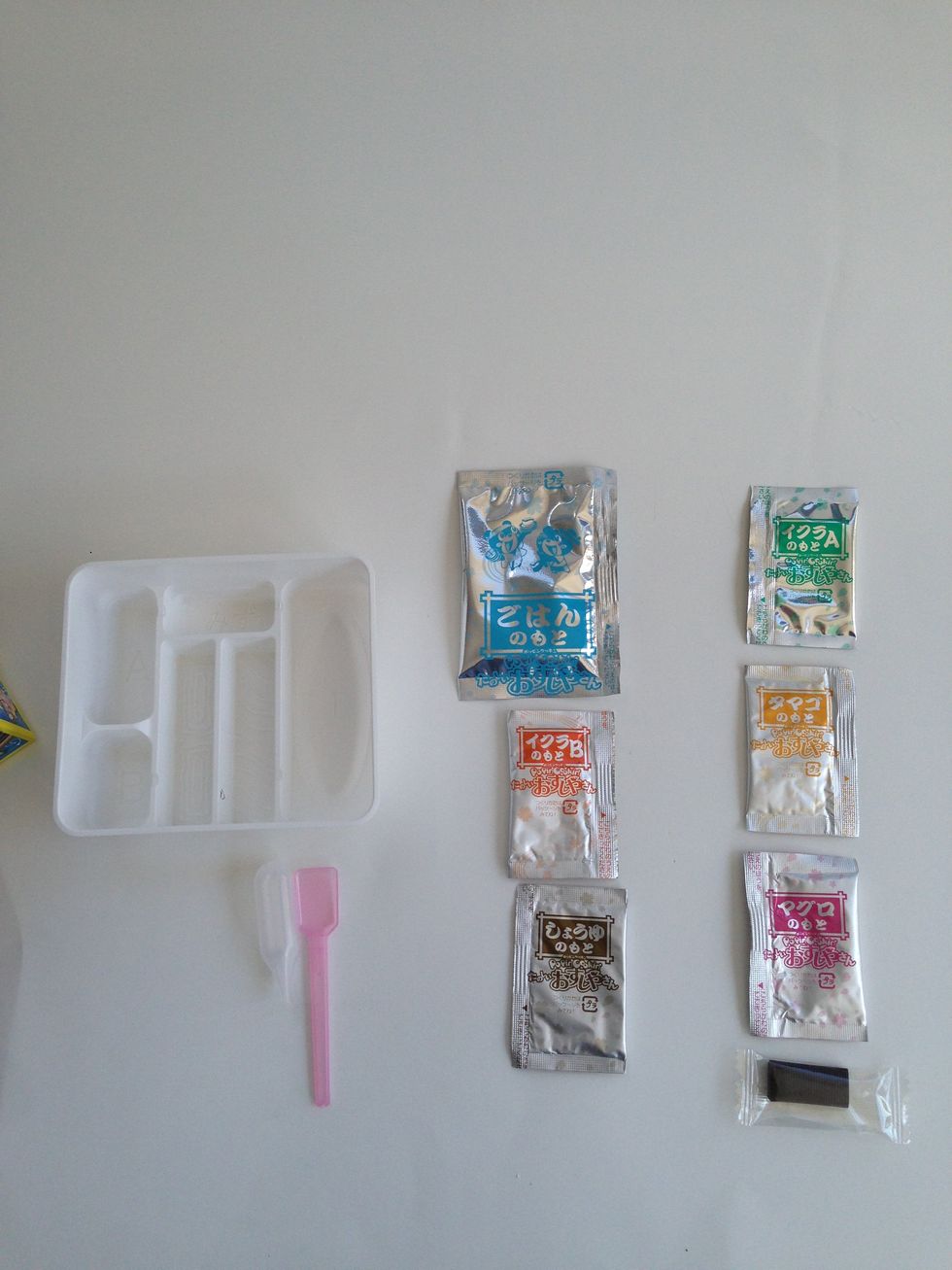 Mixing/Mold Tray, Spatula, Dropper-BLUE Rice Mix-GREEN Roe Bubble Activator-ORANGE Roe (Eggs)-YELLOW Tamago-BROWN Soy Sauce-PINK Tuna Sushi Mix-CLEAR Pack has the Nori which you Knead for Sushi Roll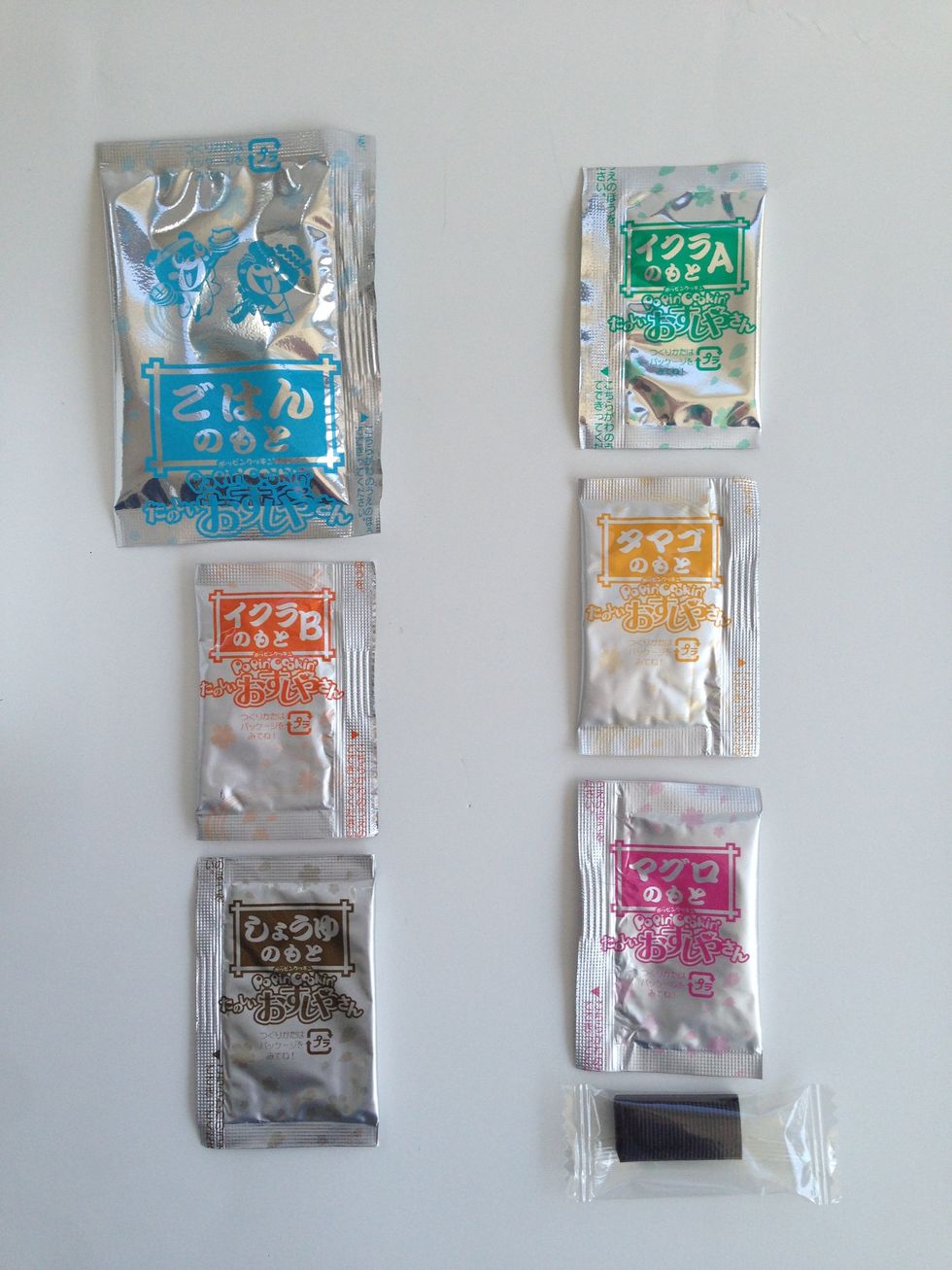 BLUE RICE MIX--GREEN-Activator-ORANGE-Fish Roe/Eggs-YELLOW Tamago-BROWN Soy Sauce-PINK Tuna -Drk Green in Clear Pack to Make Sushi Roll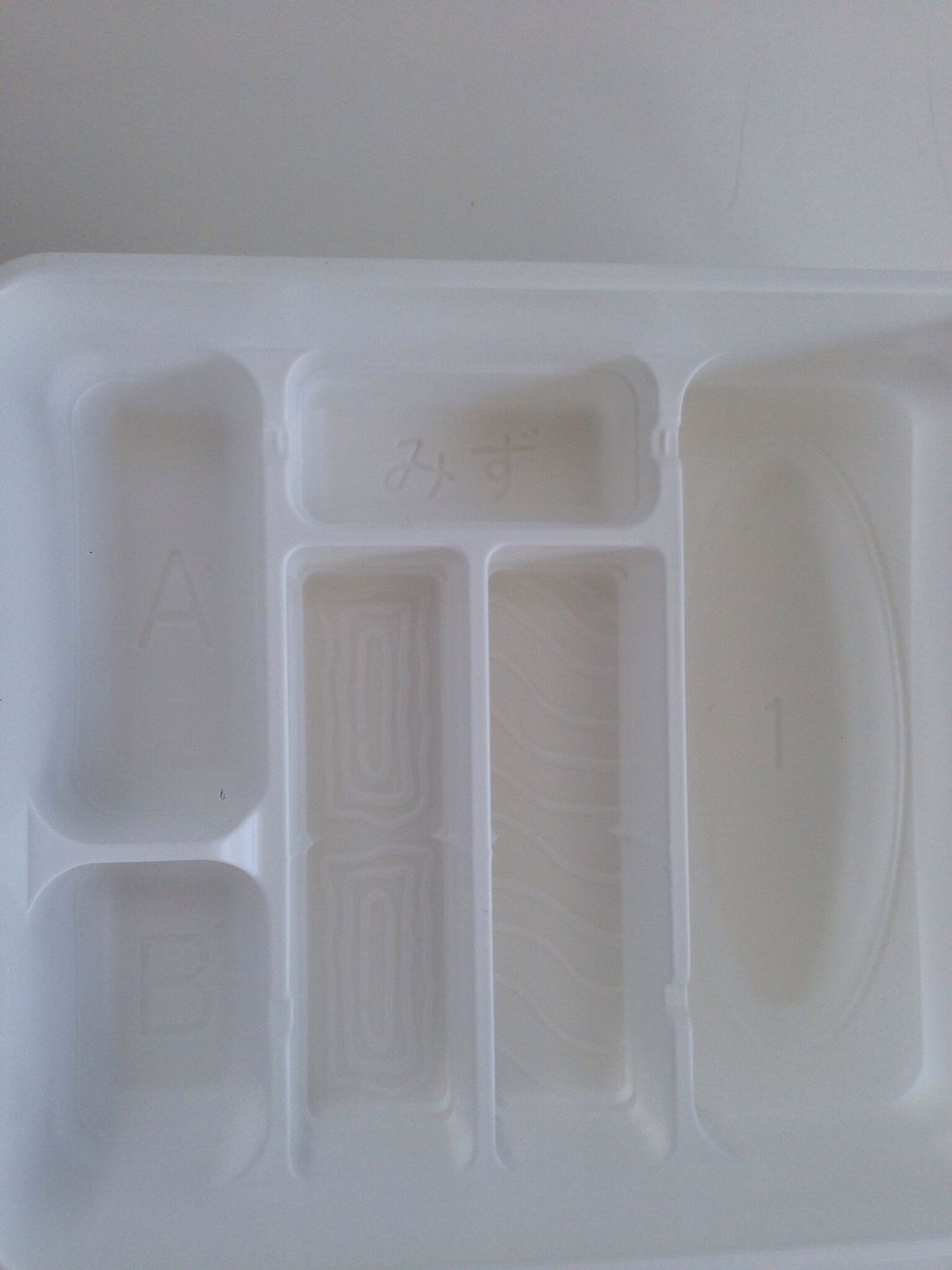 Here is A Close Up of the Tray that you will use for Making Everything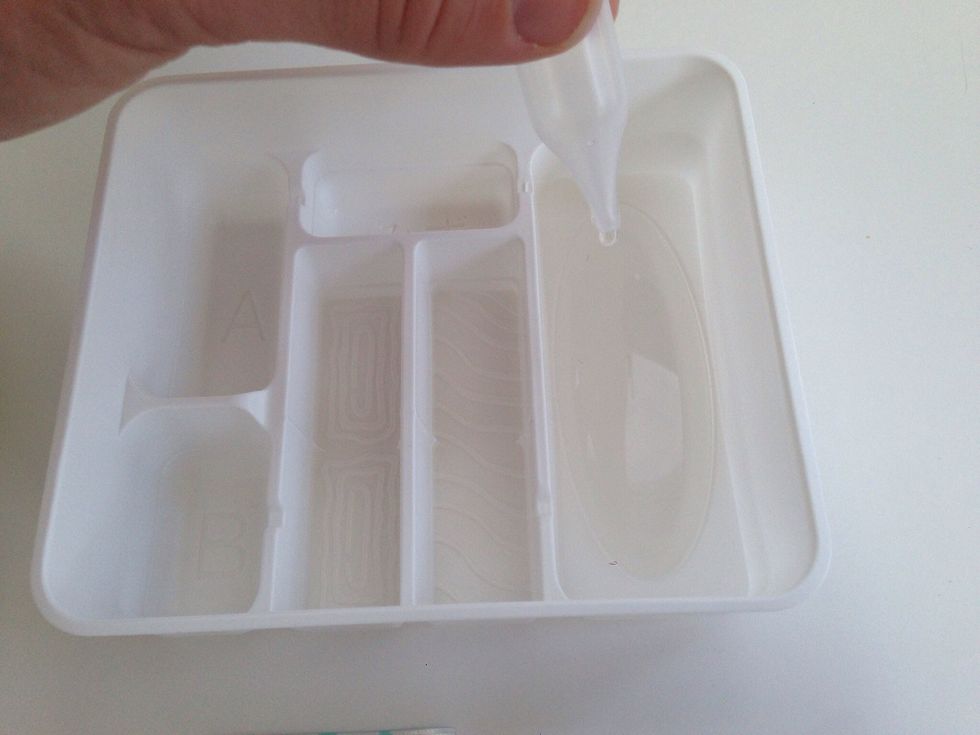 Use Dropper to Fill with Water to the Line on the Oval Part of Tray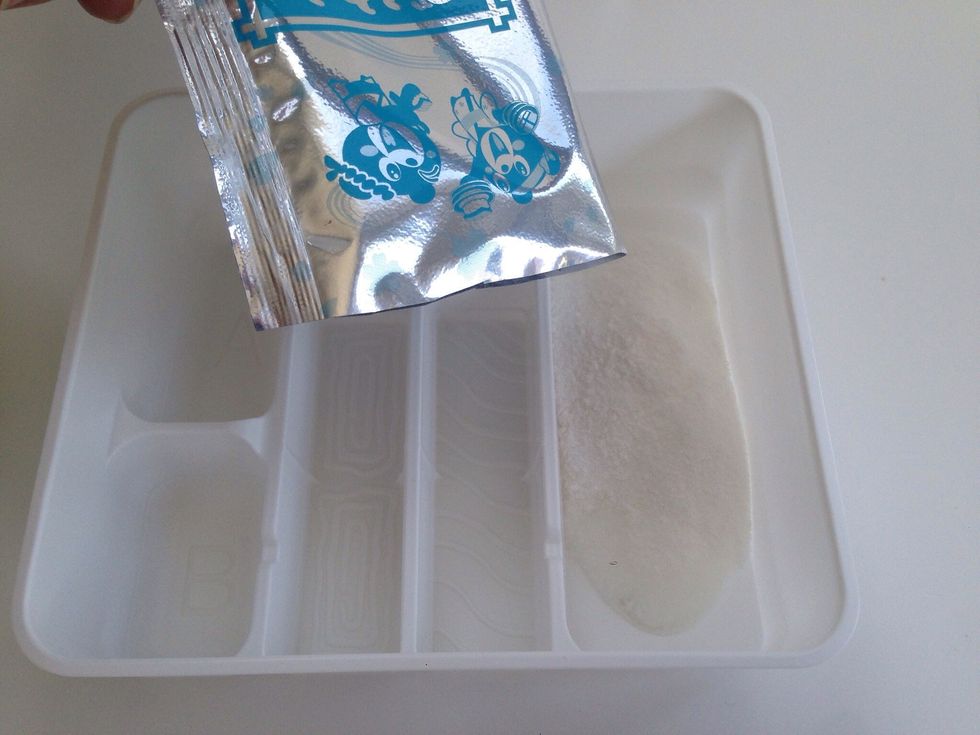 Add BLUE Pack Rice Mix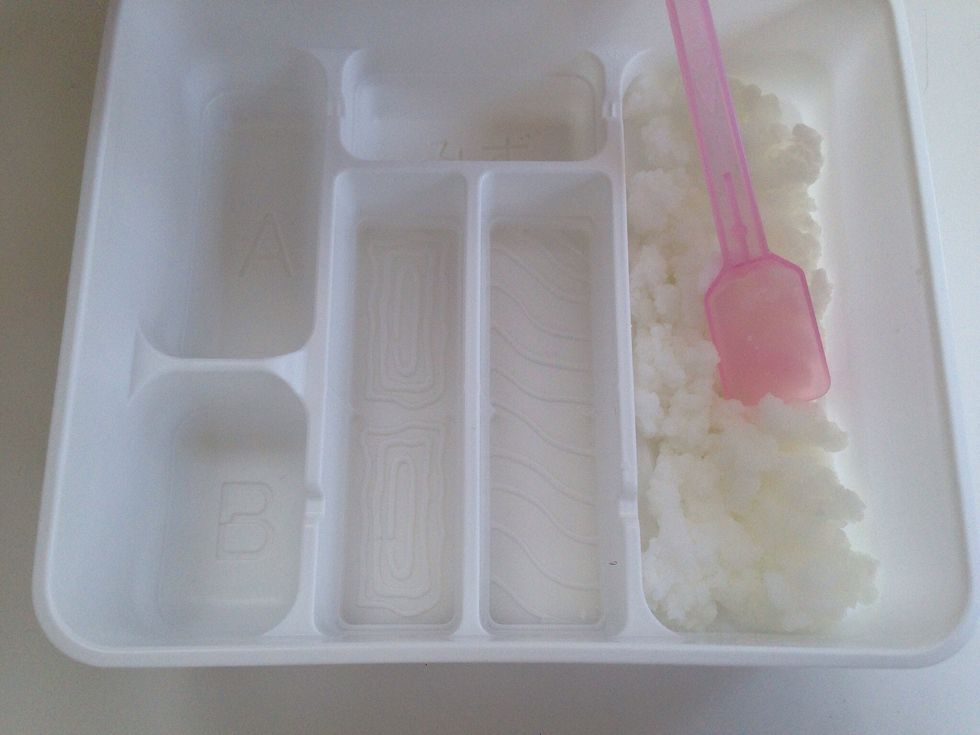 Mix with Spatula until little Rice grains form-THEY ACTUALLY LOOK LIKE RICE!!!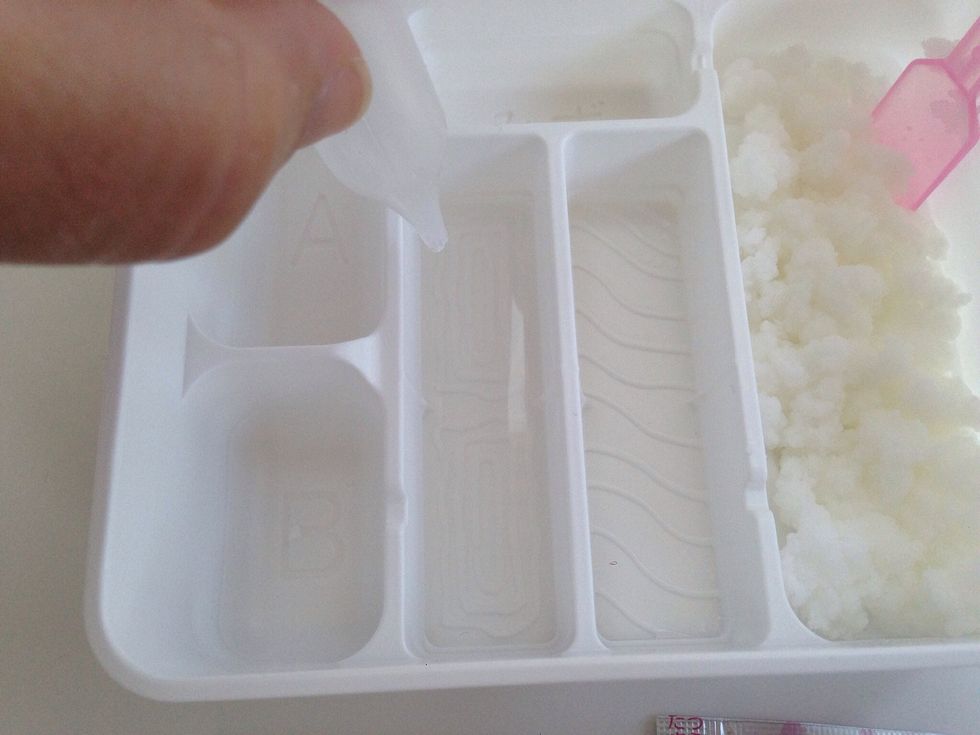 Use Dropper to Add Water to the Line in Tray that will be used to make your Tamago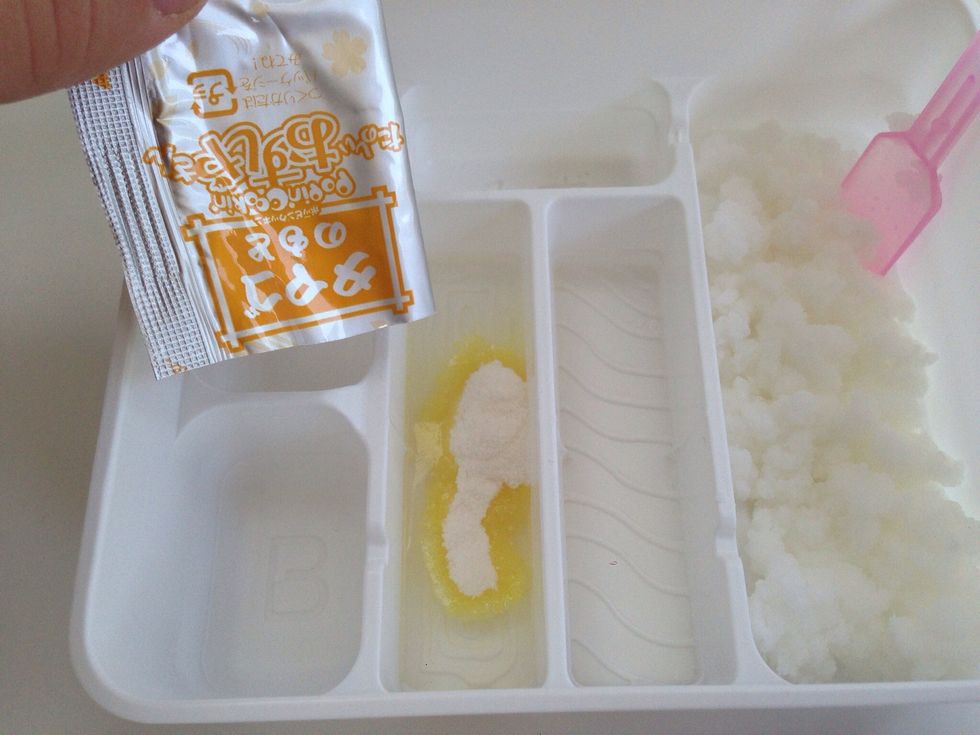 Add YELLOW Packet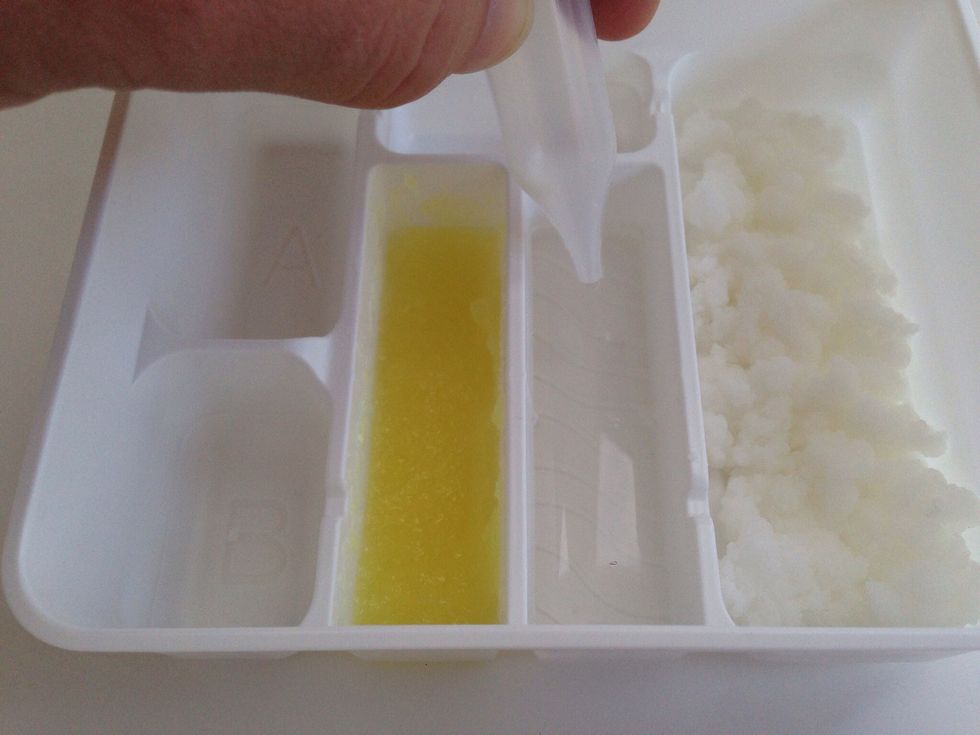 Mix until All Powder Dissolves- DO NOT REMOVE-This is like a Jelly that needs to set -Then Add Water to the Line in the next Tray to use for making the Tuna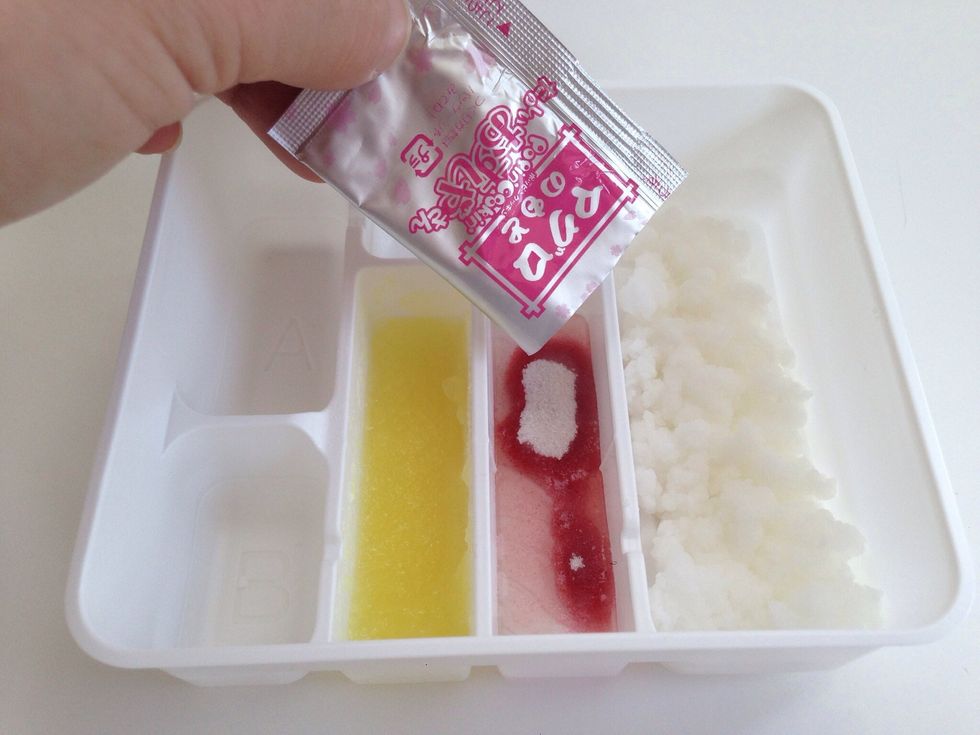 Add Pink Packet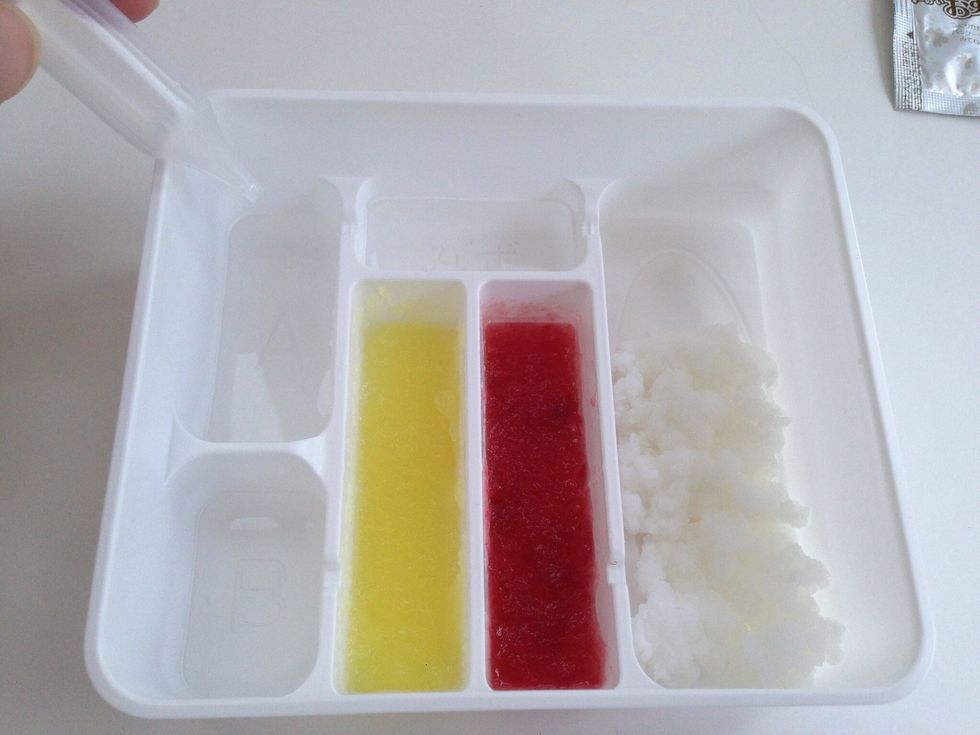 Mix Until Dissolved and Let Set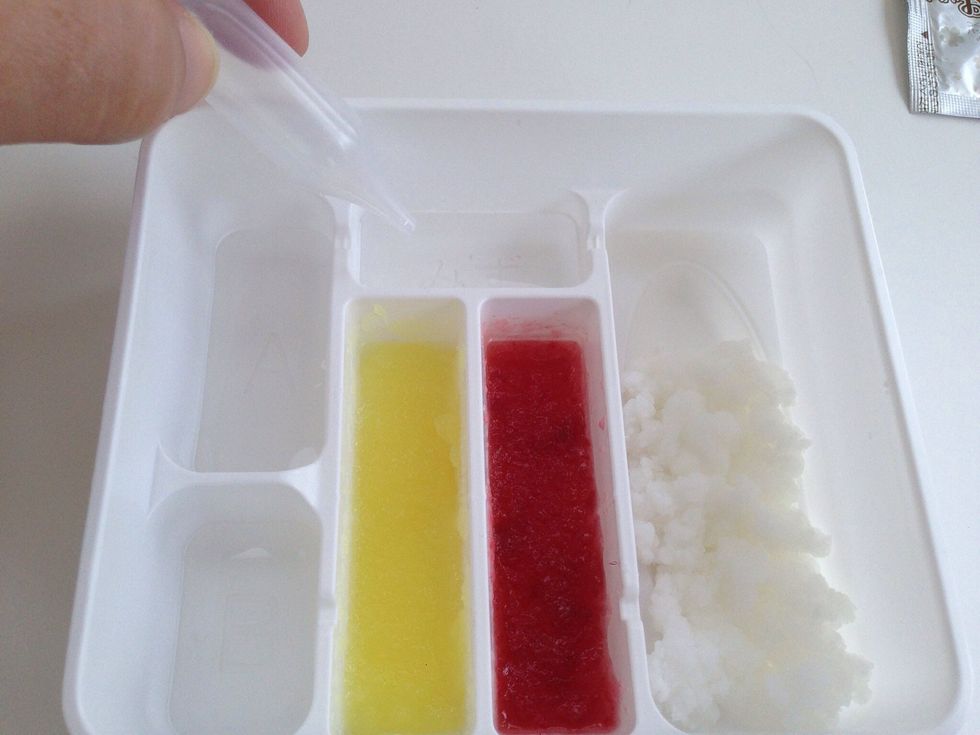 Now Add Water to the line of compartment behind where the Tamago and Tuna are setting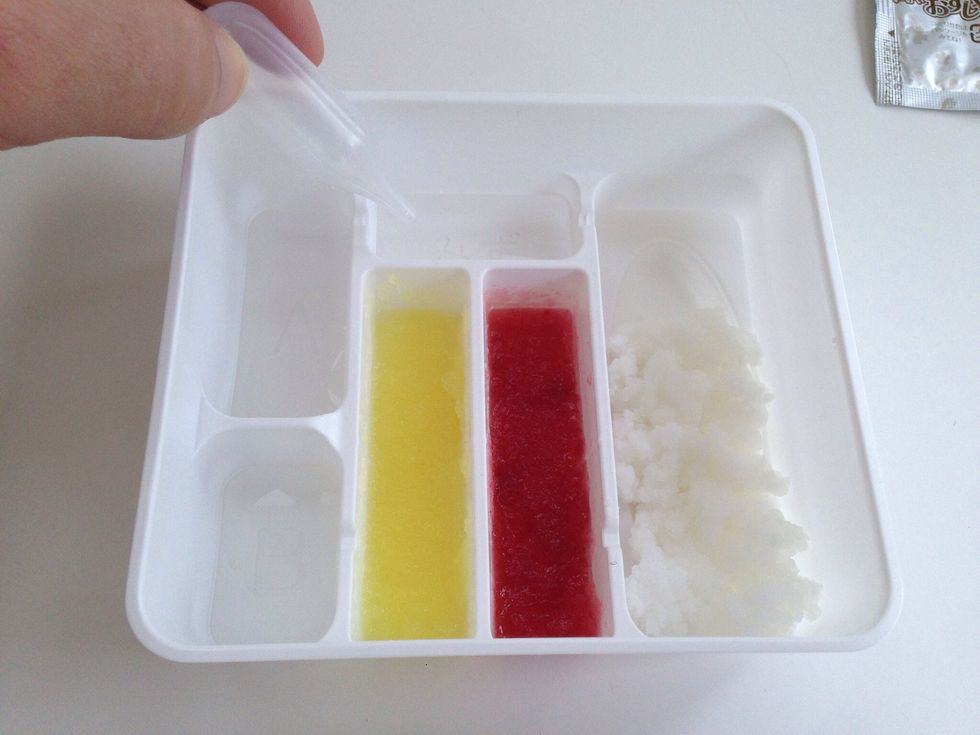 This is just used as a reservoir to add the water over to the last 2 compartments on the Left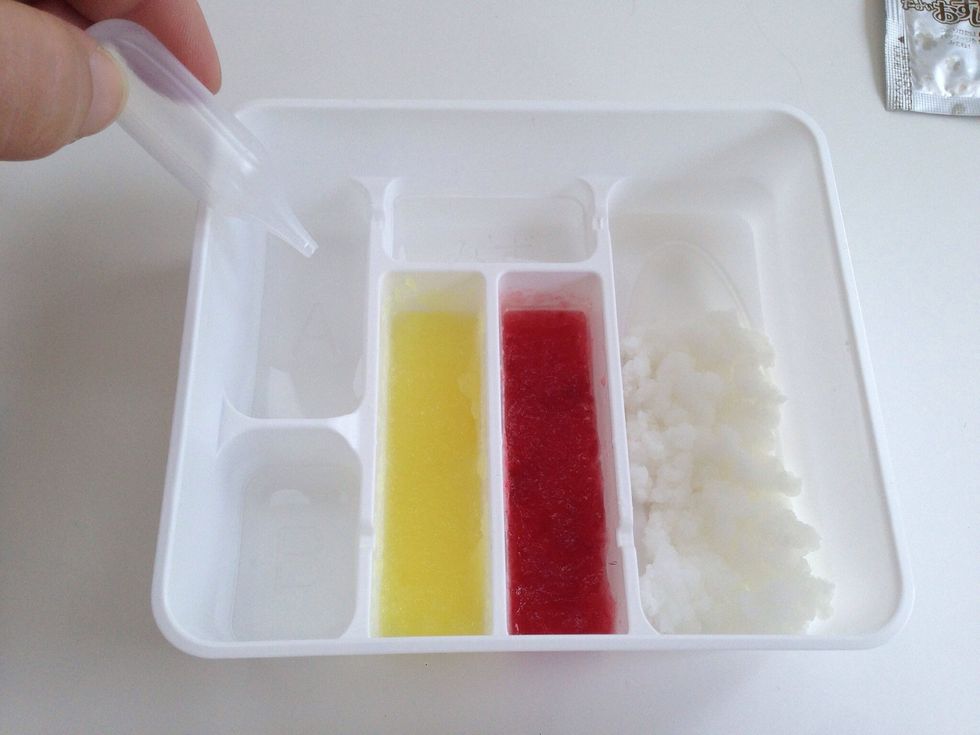 Fill the Last 2 Compartments A & B on Left to their Lines with Water from the Reservoir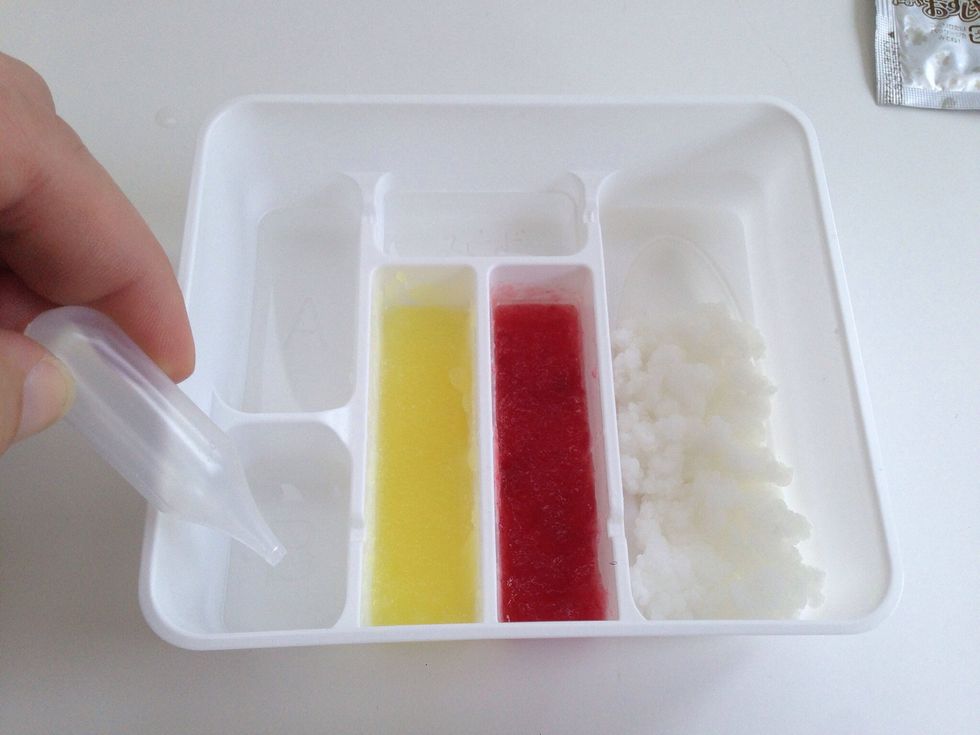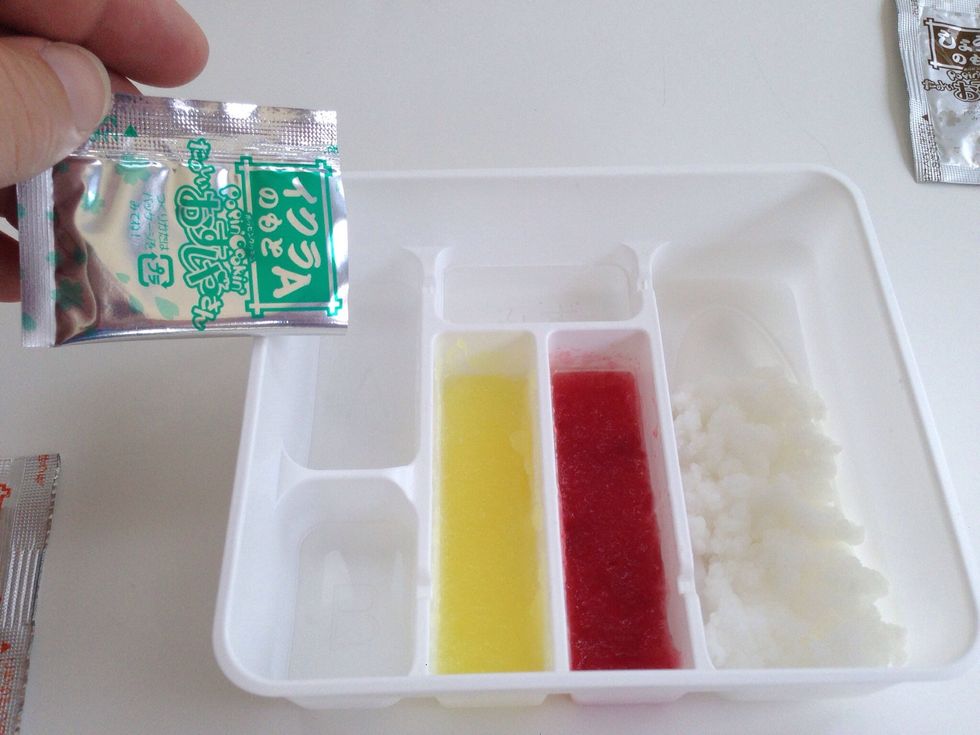 Now that A & B have their Water, Use GREEN Packet see it has an A it matches with Compartment A.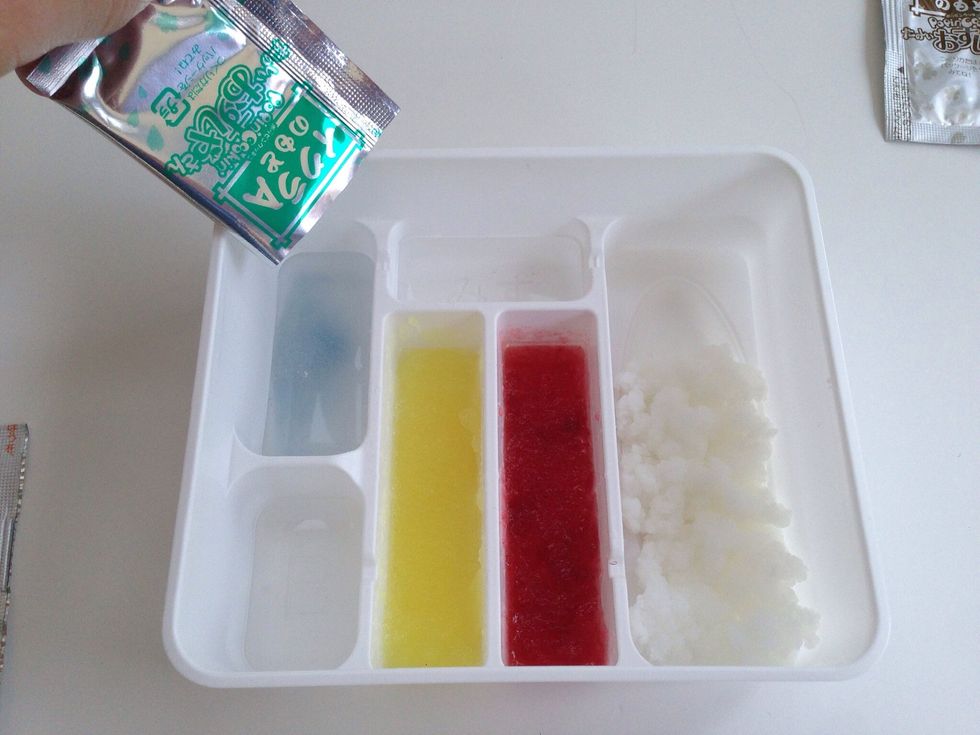 And Contents of GREEN Packet to A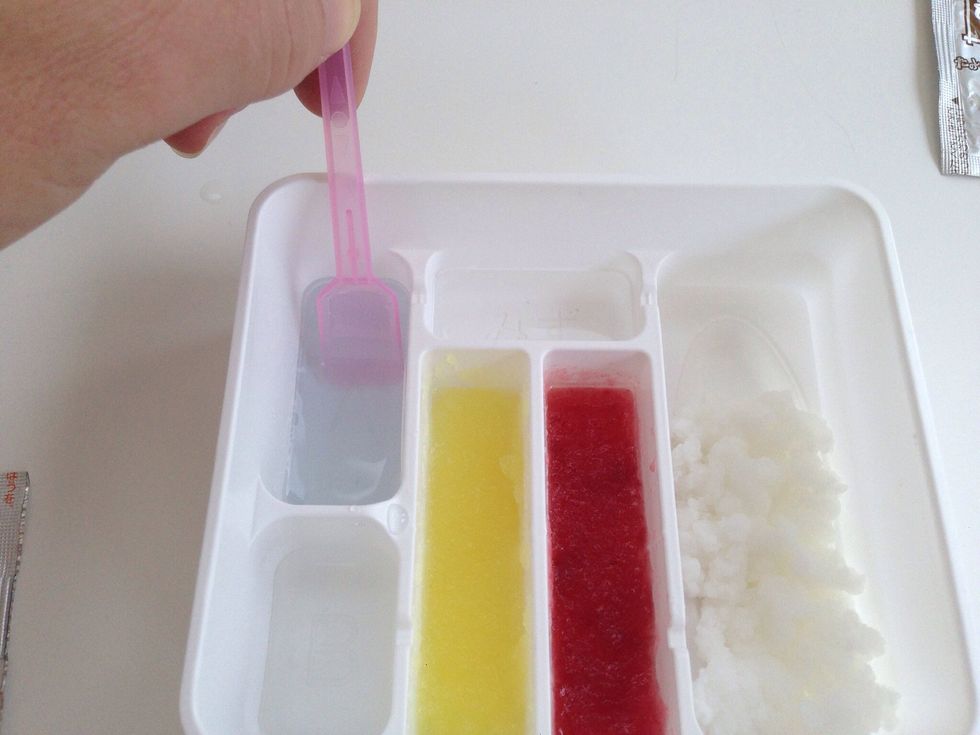 Stir Until All Powder is Dissolved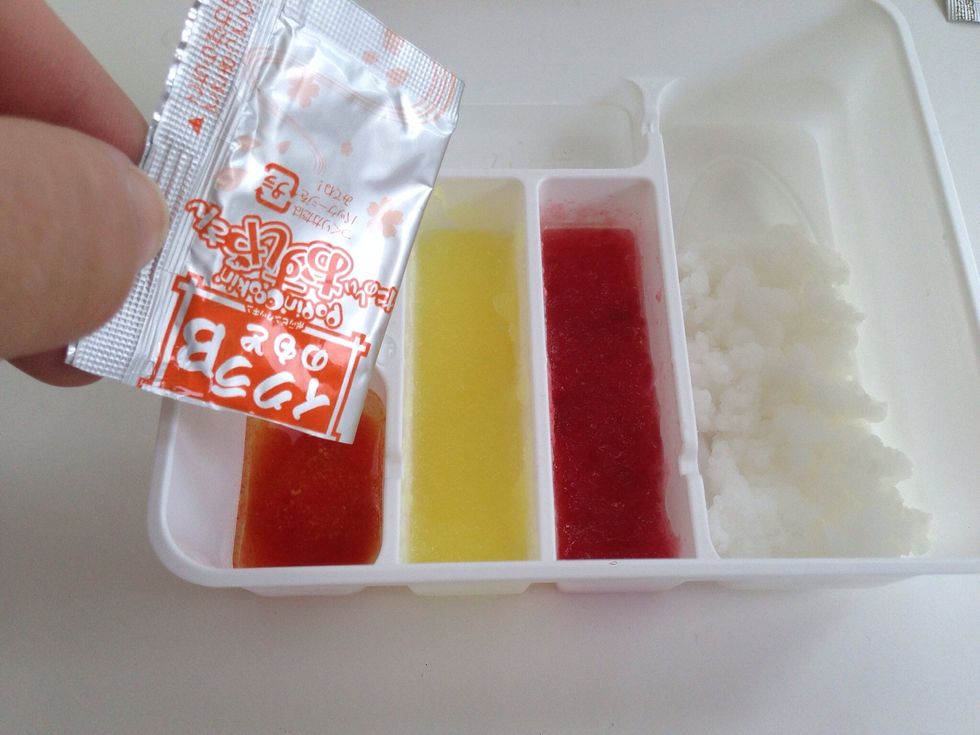 Add ORANGE Packet B to Compartment B.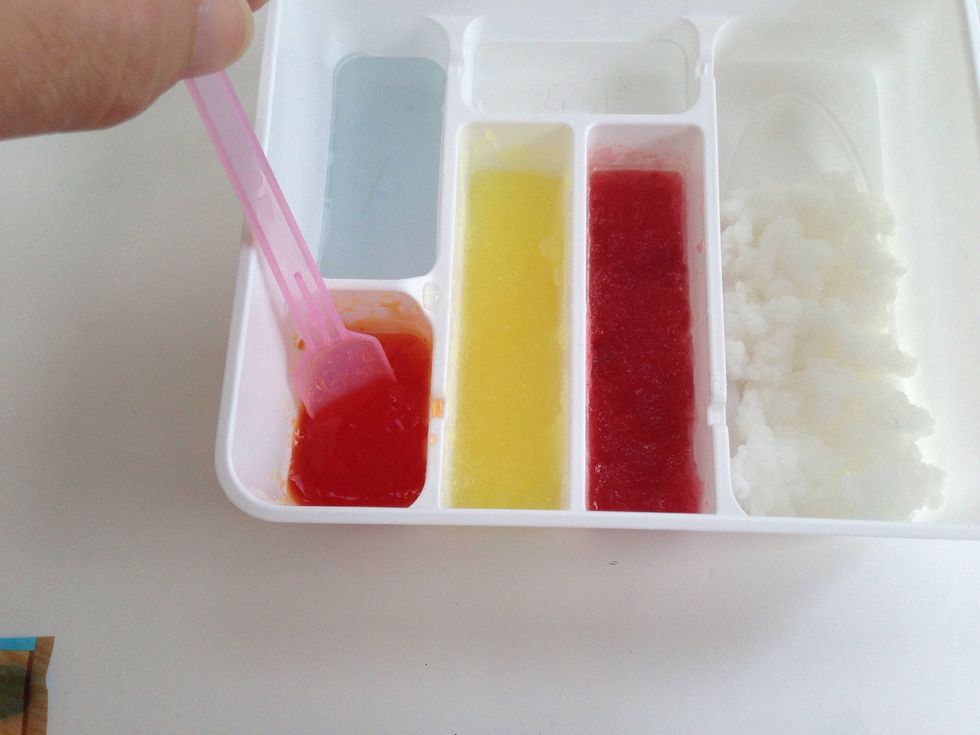 Mix Until Dissolved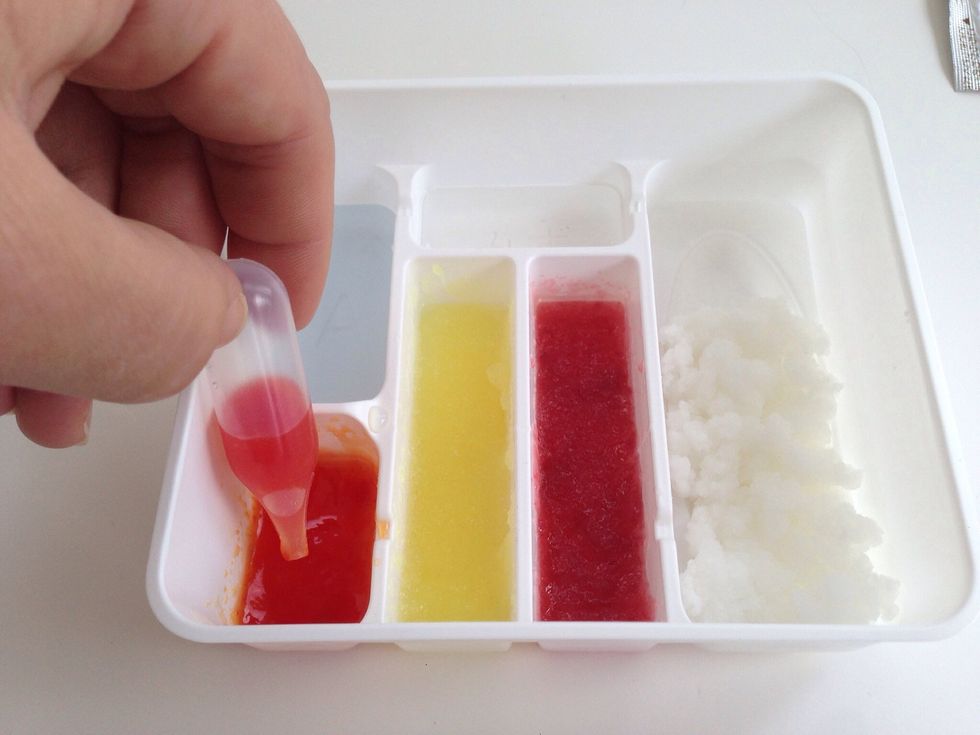 Squeeze the Orange Mixture up into Your Dropper-Next You will see AMAZING THINGS!!!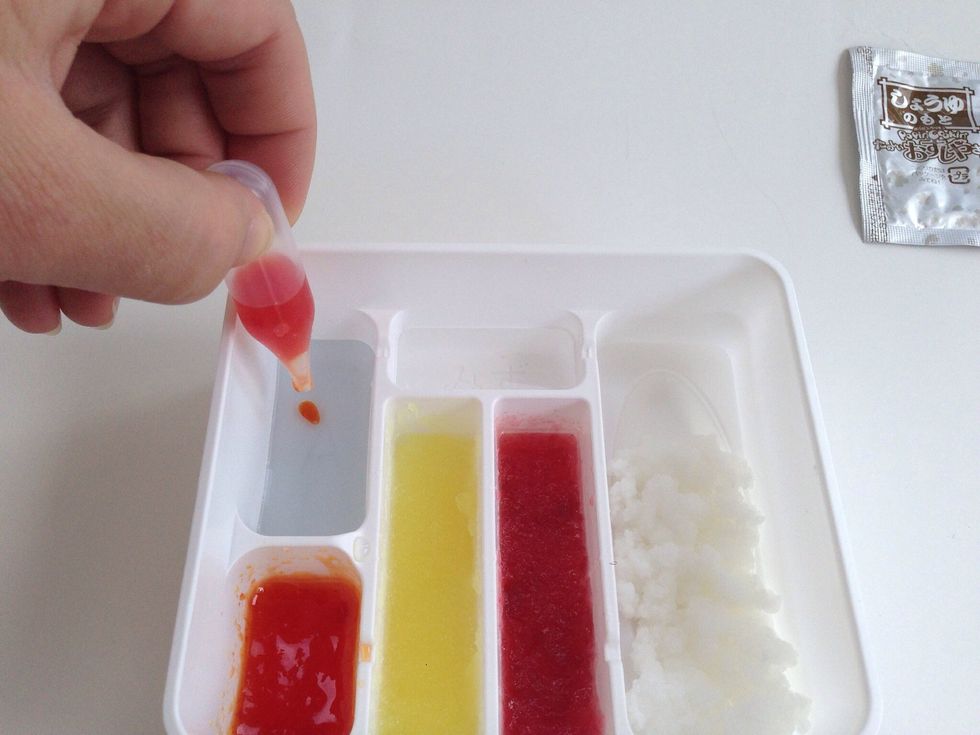 Slowly Drop the Orange Liquid into the Activator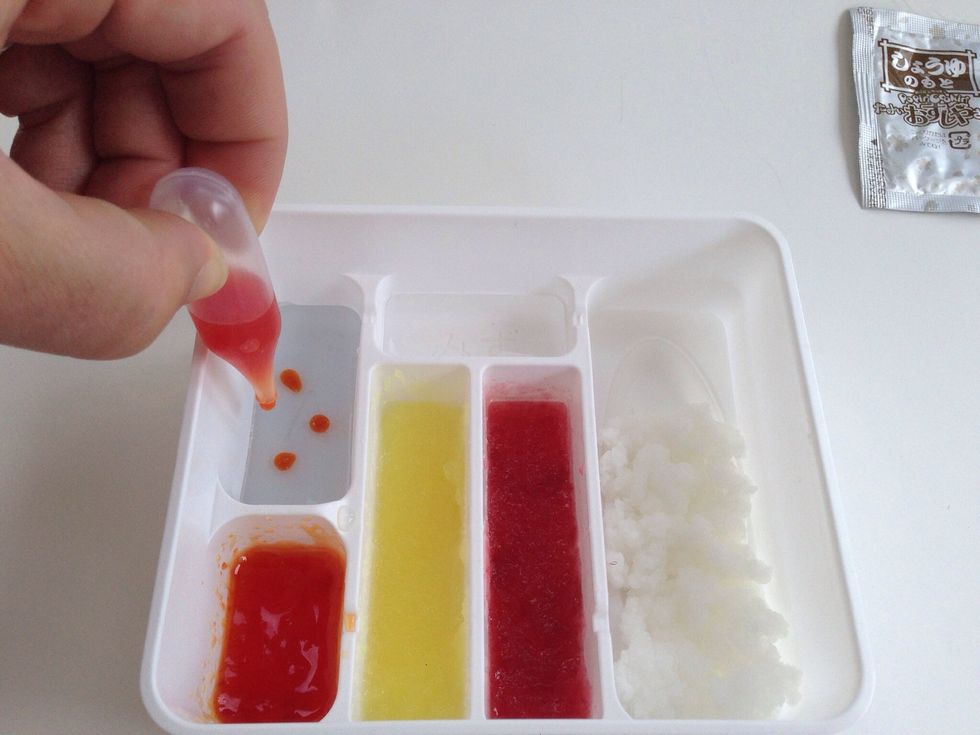 Spread them out a little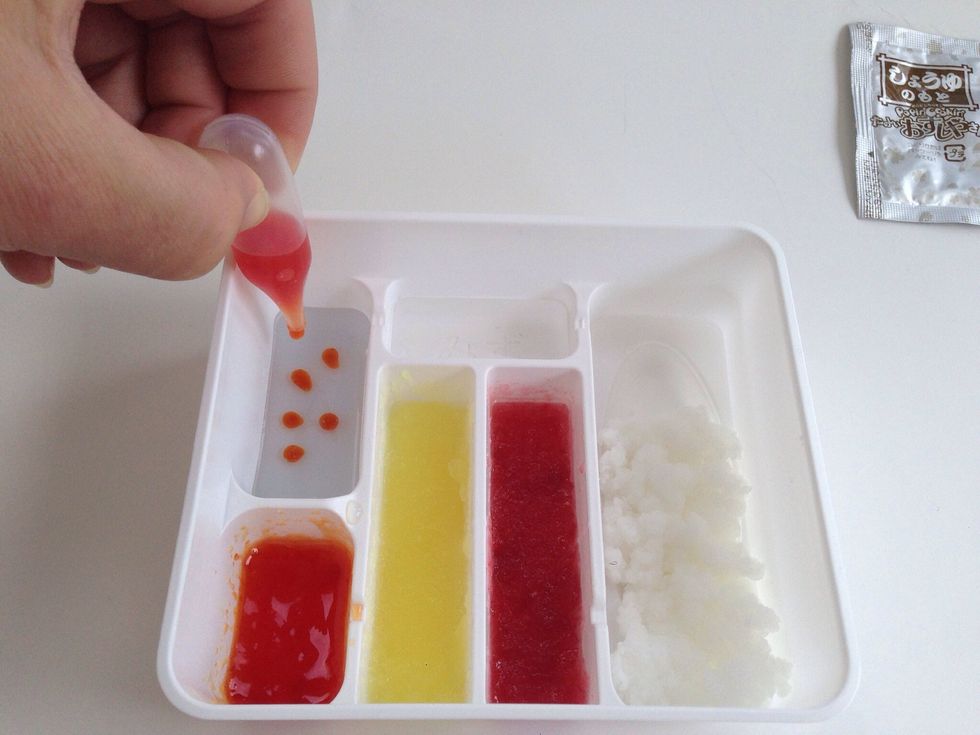 Drippity Drop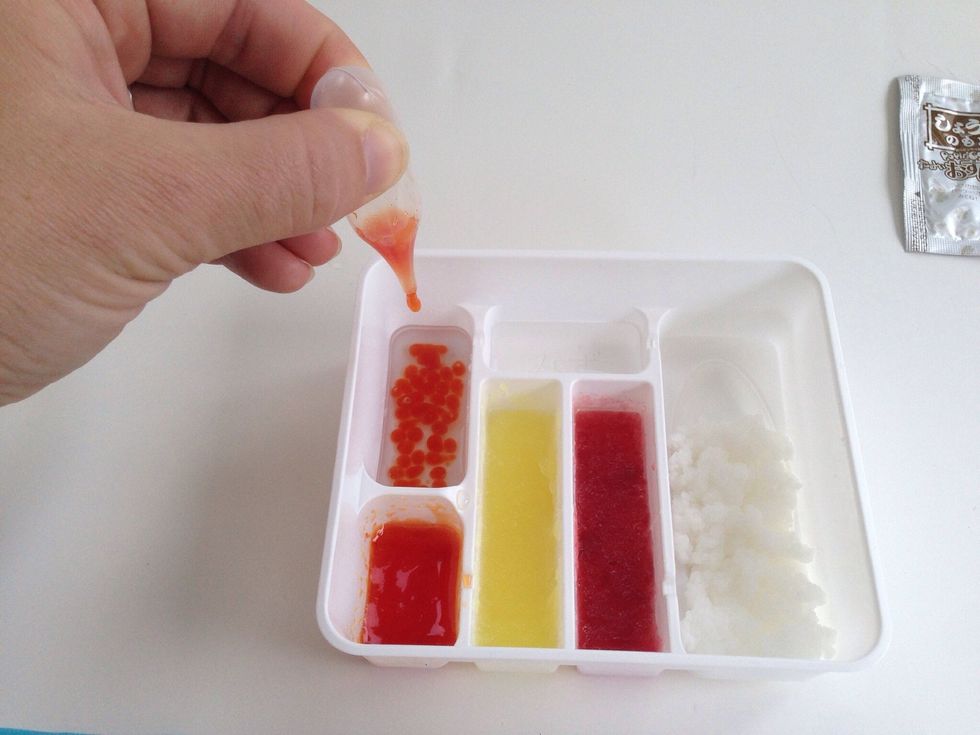 Yay!! Lots of Little Roe!!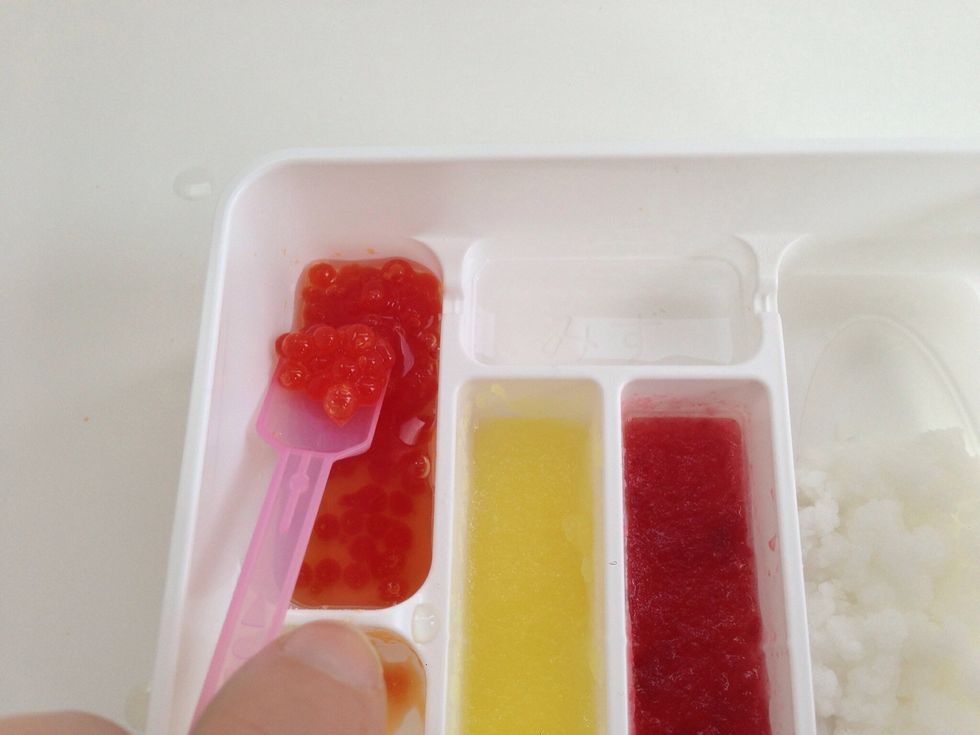 Its like the Caviar Fish Eggs-Tobiko とびこ Used in May types of Sushi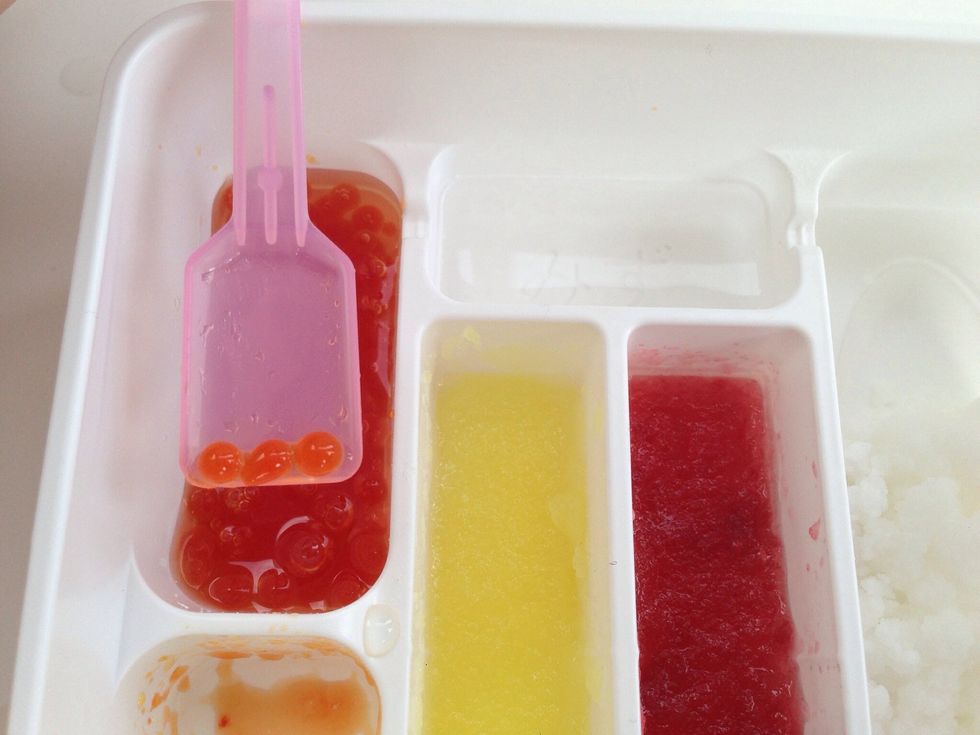 Magical Jelly Bubbles Appeared!!!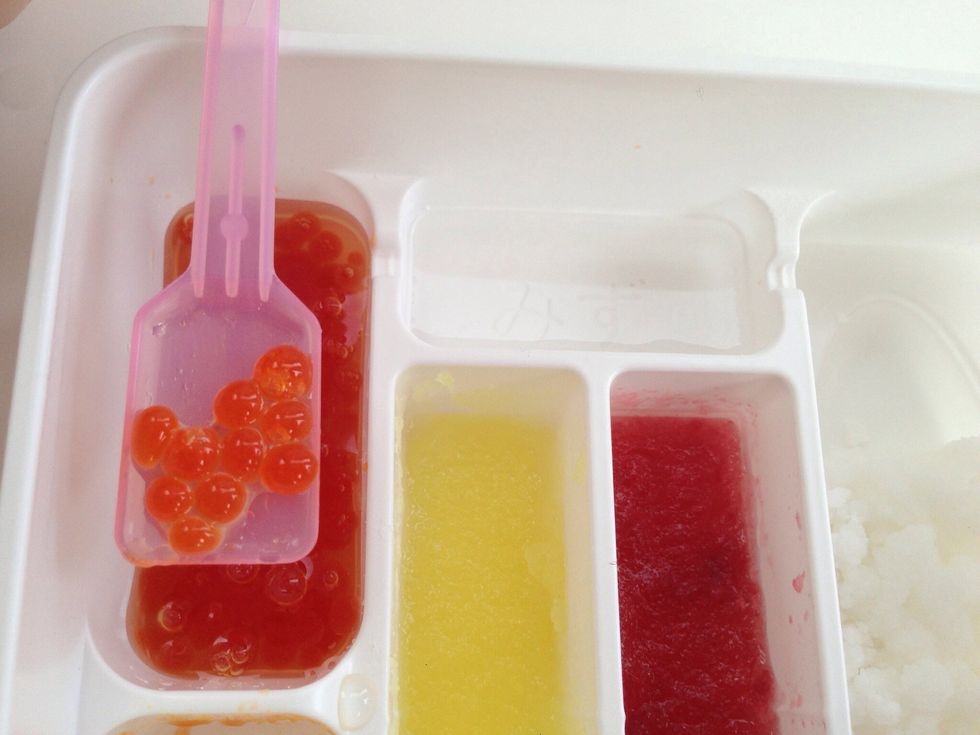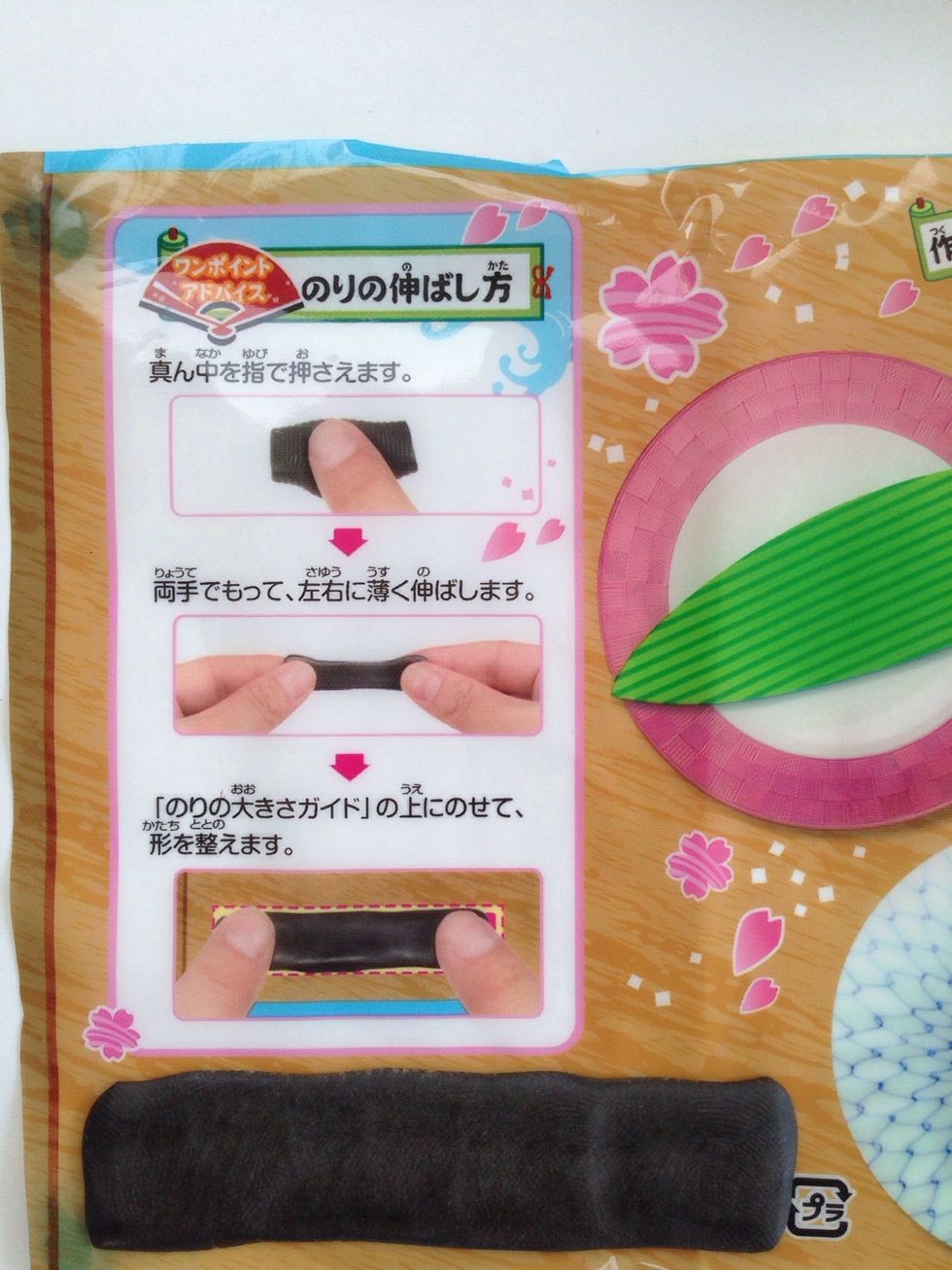 Now its time to Make Your Nori Seaweed for your Sushi Roll-Use the Guide on the Placemat that you cut earlier from Packaging to Roll it out in a long rectangle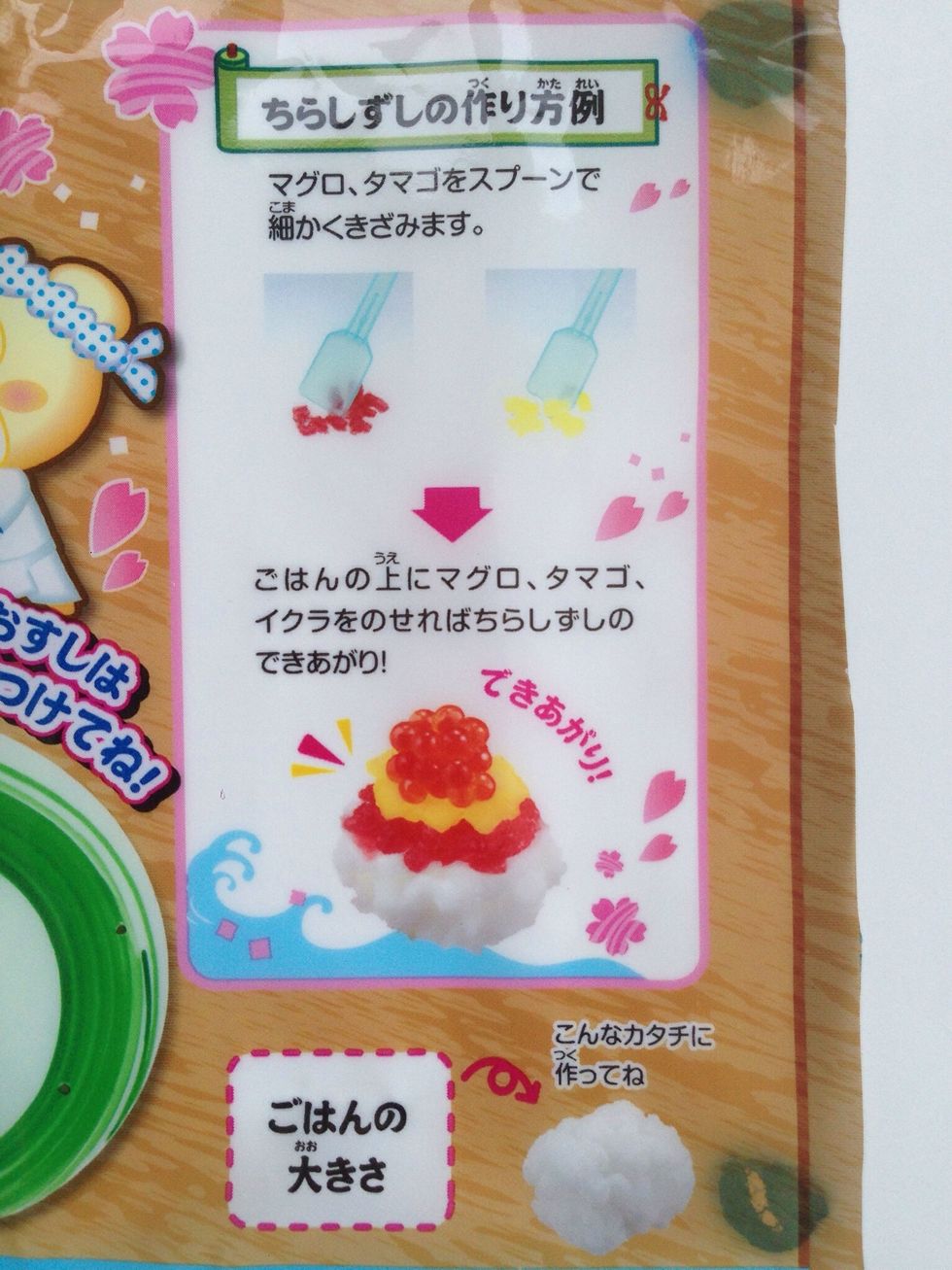 Now we are going to make the rice balls for the Sushi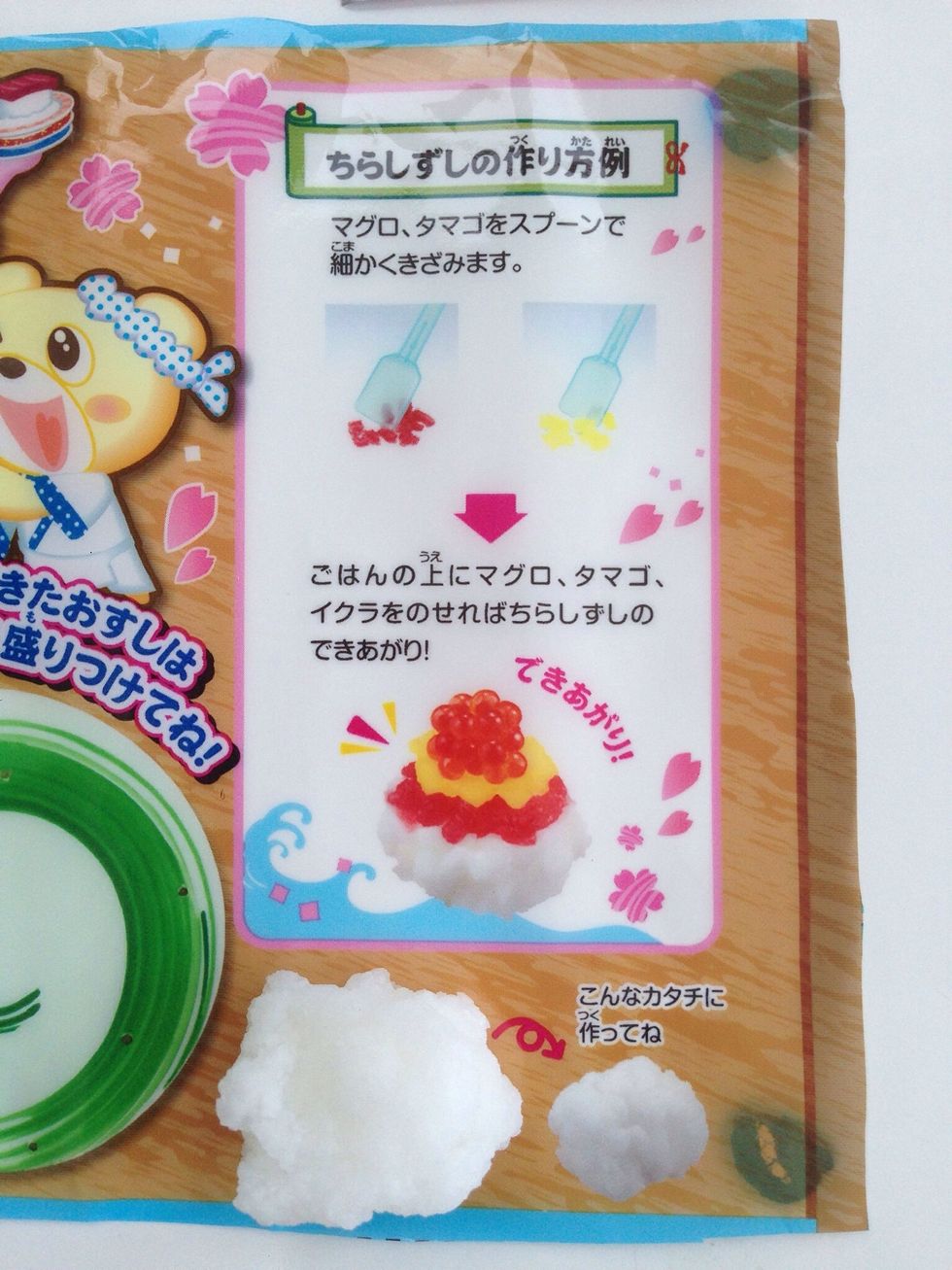 Use Guide on Place mat to Make Rice Rolls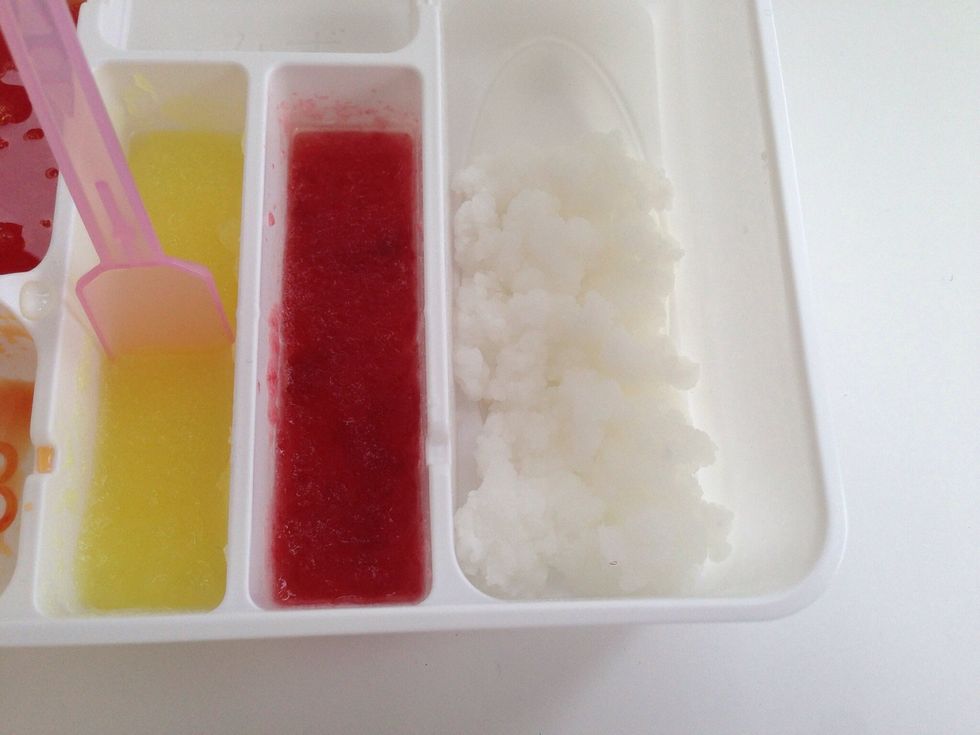 Now your Tamago and Tuna have Set-Take your Spatula and Divide down the middle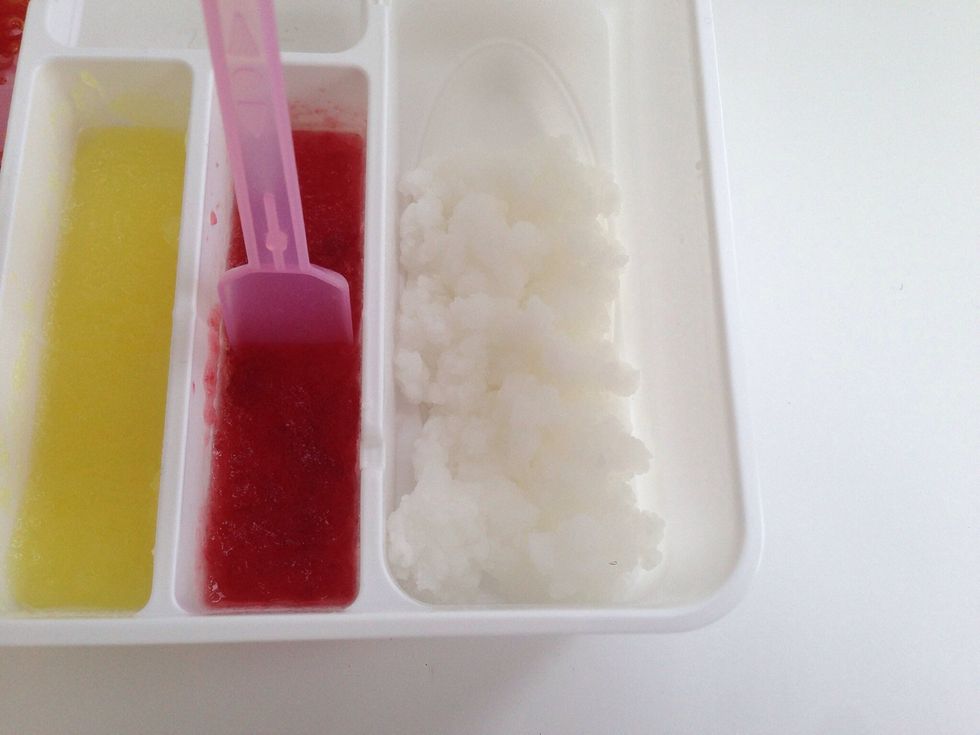 Divide the Tuna As well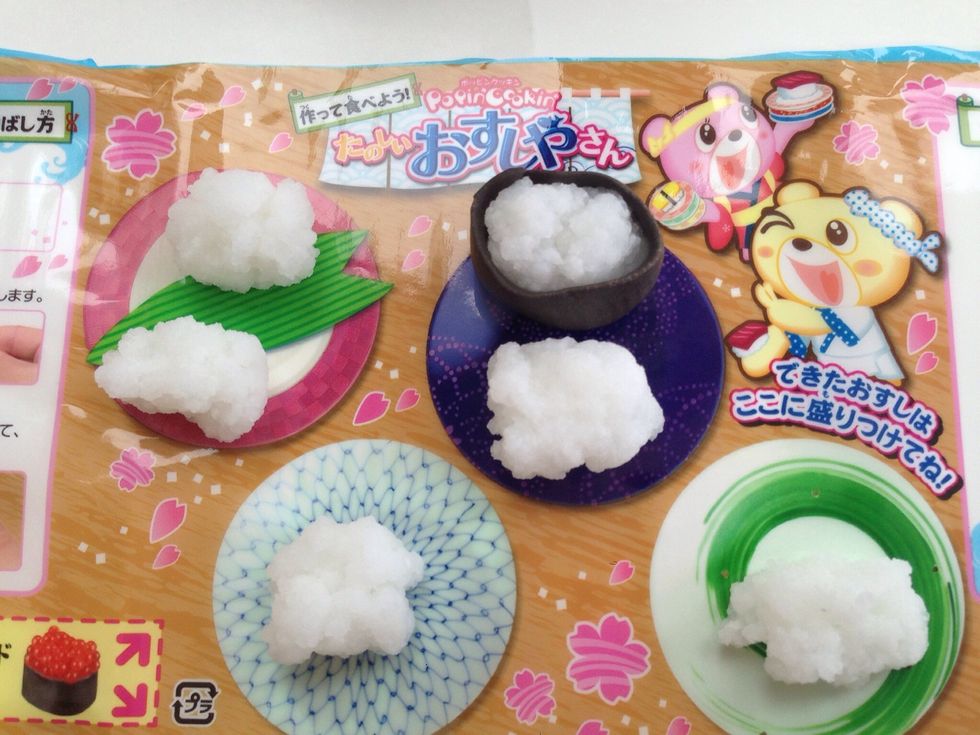 Place a Roll of Rice on Each Plate of your placemat--Roll One Roll of Rice in the Nori Seaweed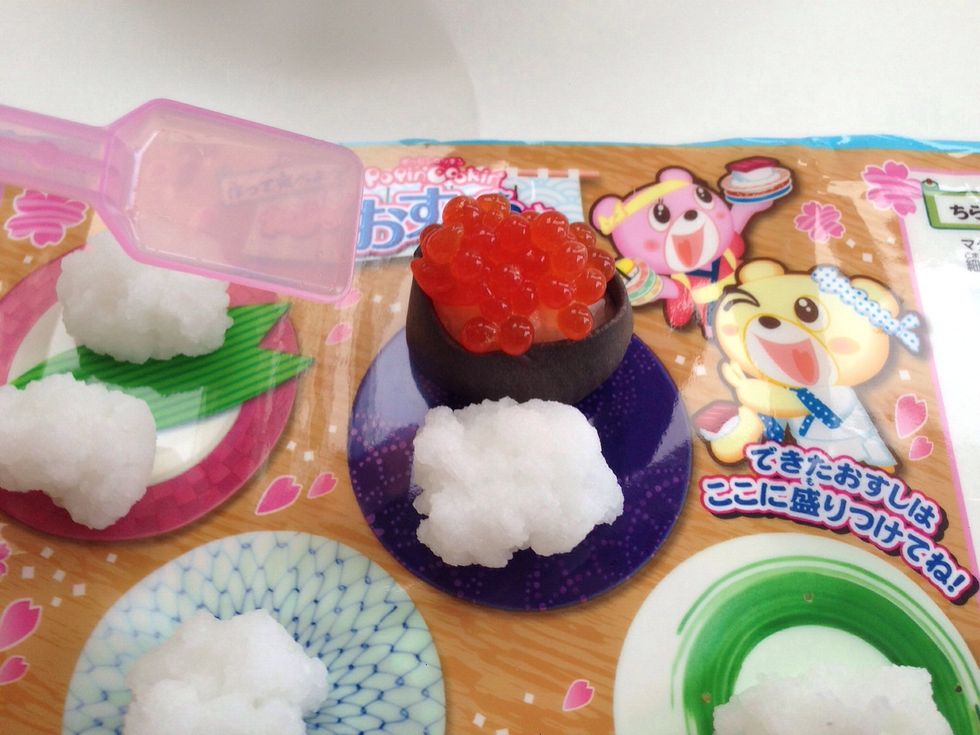 Add Some Roe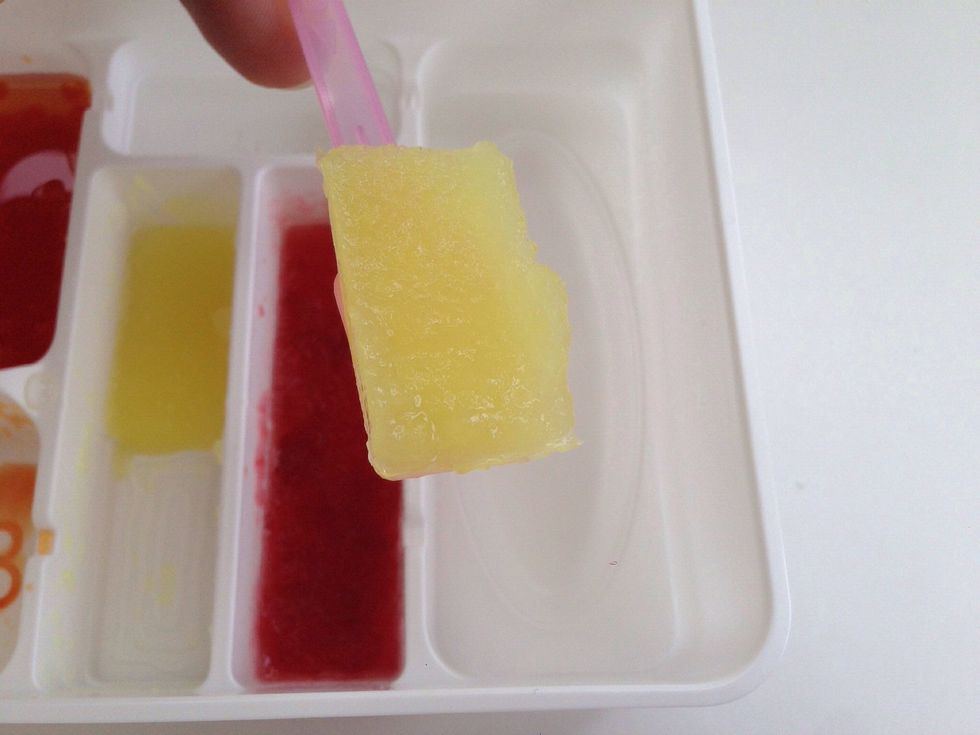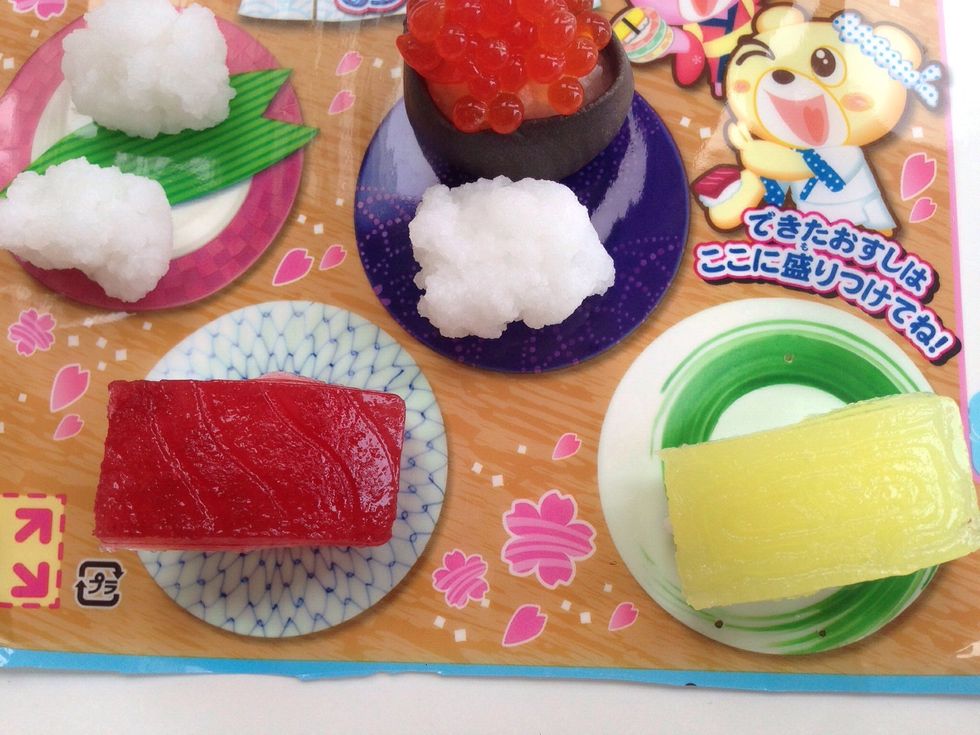 Flip your Tuna and Tamago over to reveal the realistic lines that are in Tamago and Tuna Sushi and Top Your Rice Ball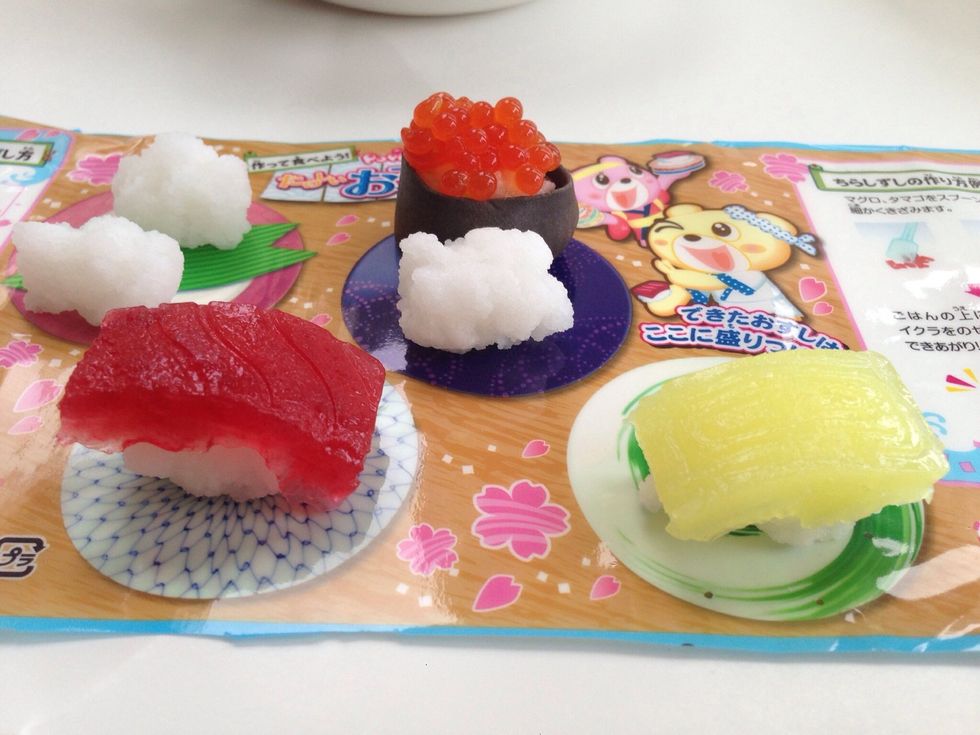 Sooo Realisitic!!!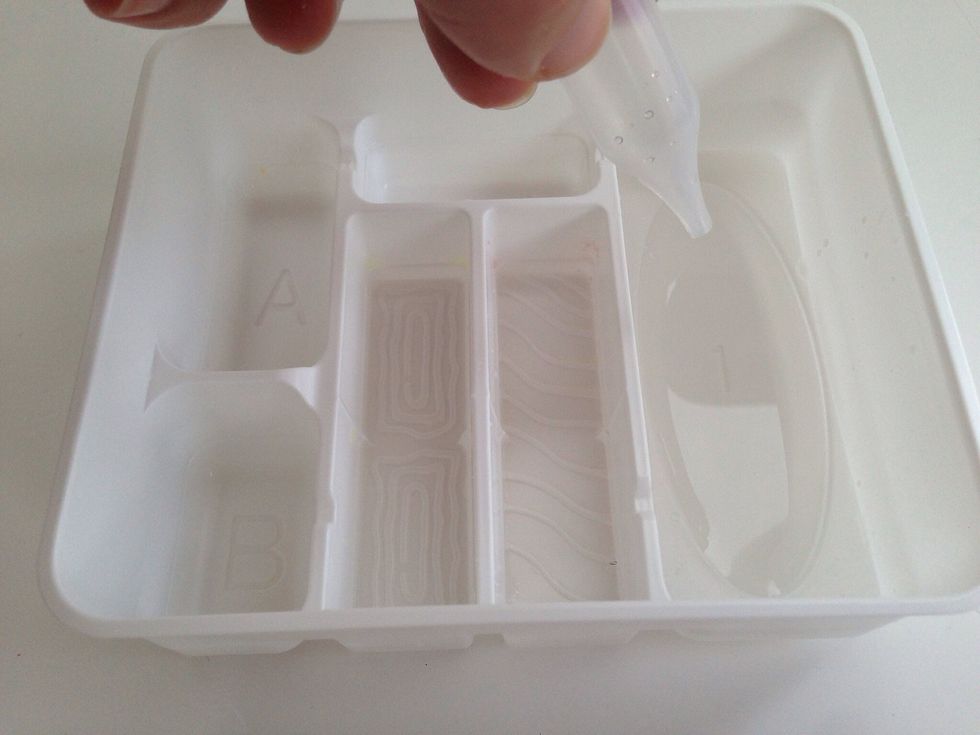 Now Sushi isn't complete without some soy sauce!! Clean Your Tray and Fill to Line with Water Again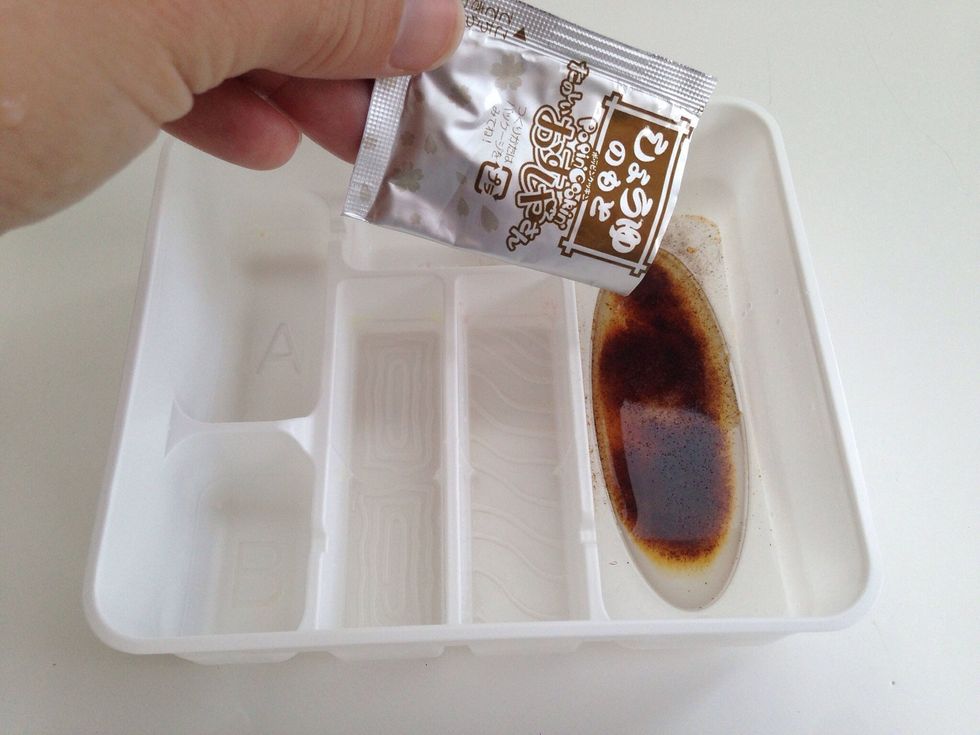 Add BROWN packet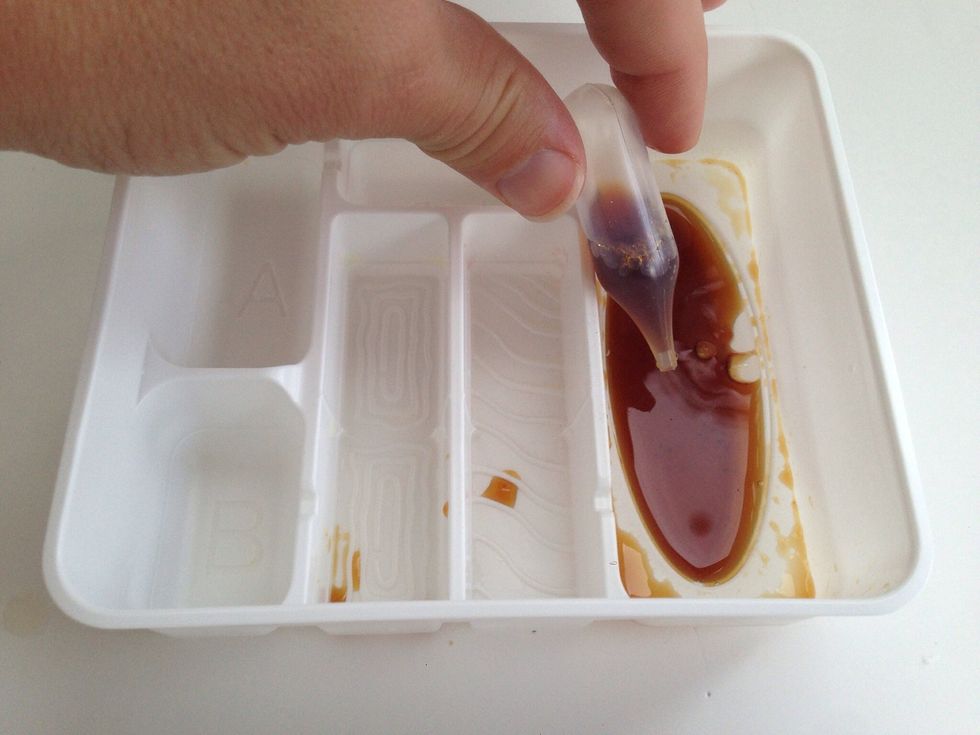 Mix Until Dissolved and Suck up into the Dropper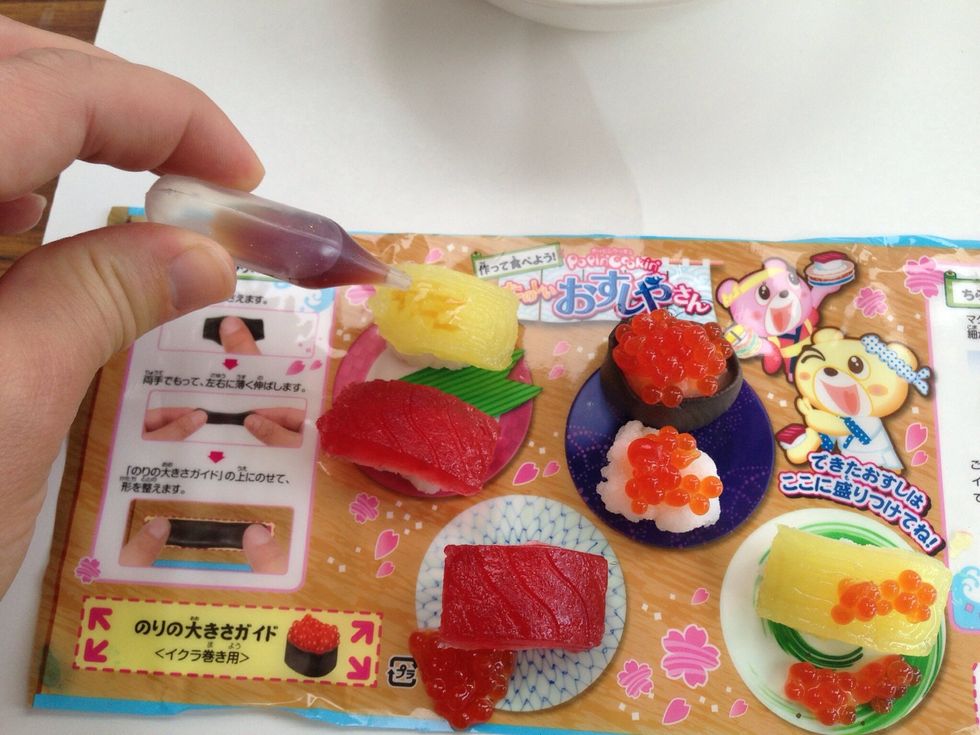 Add "Soy" Its actually fruit flavored where desired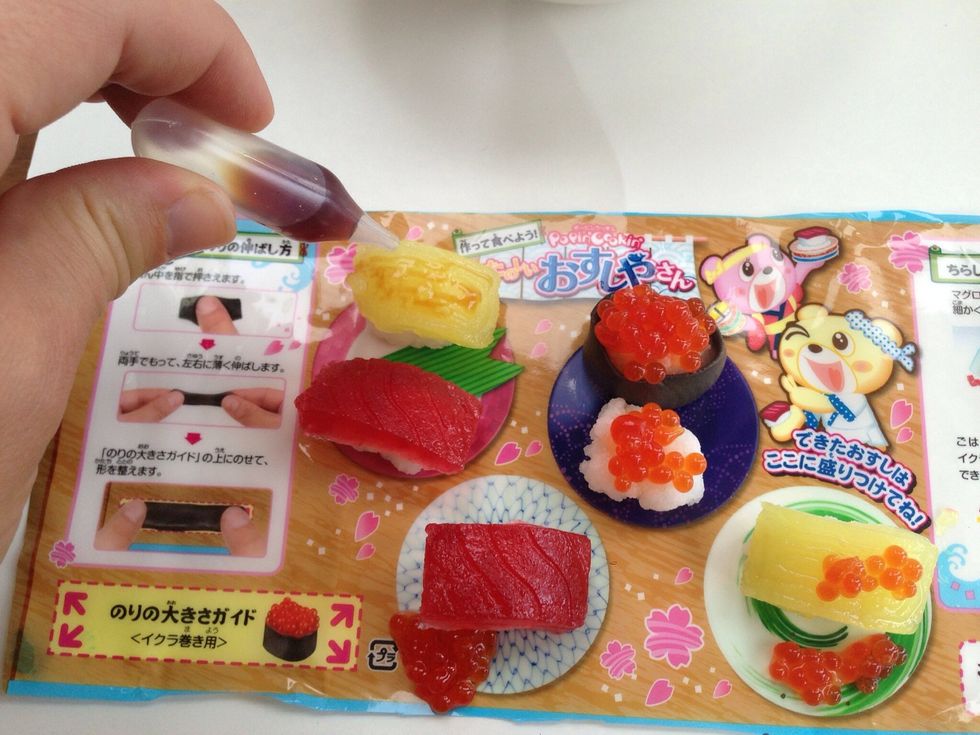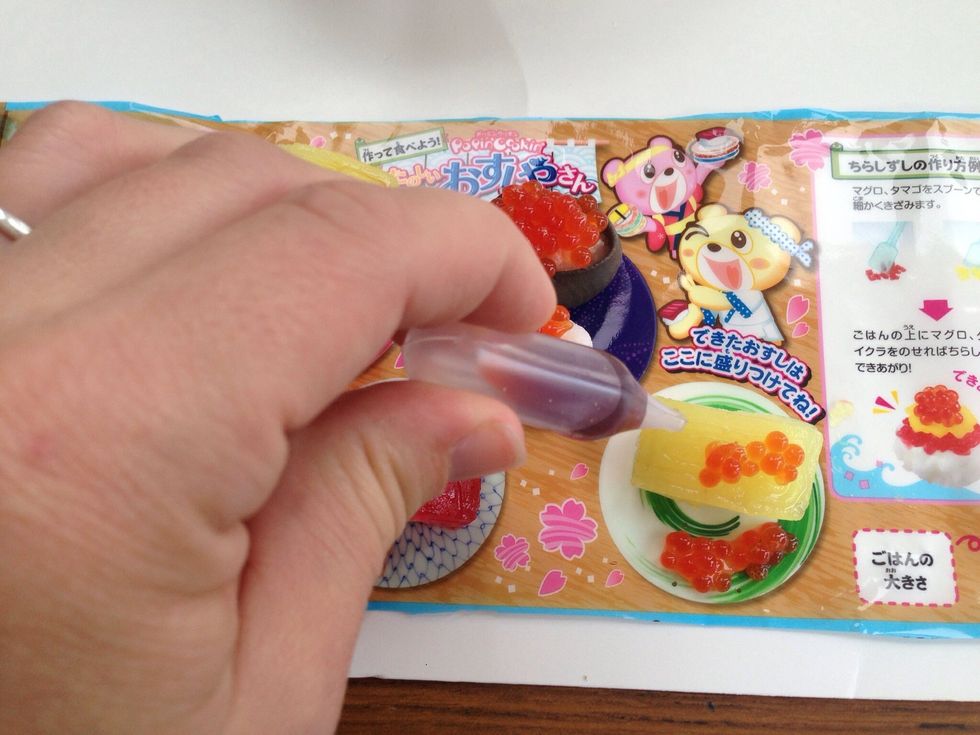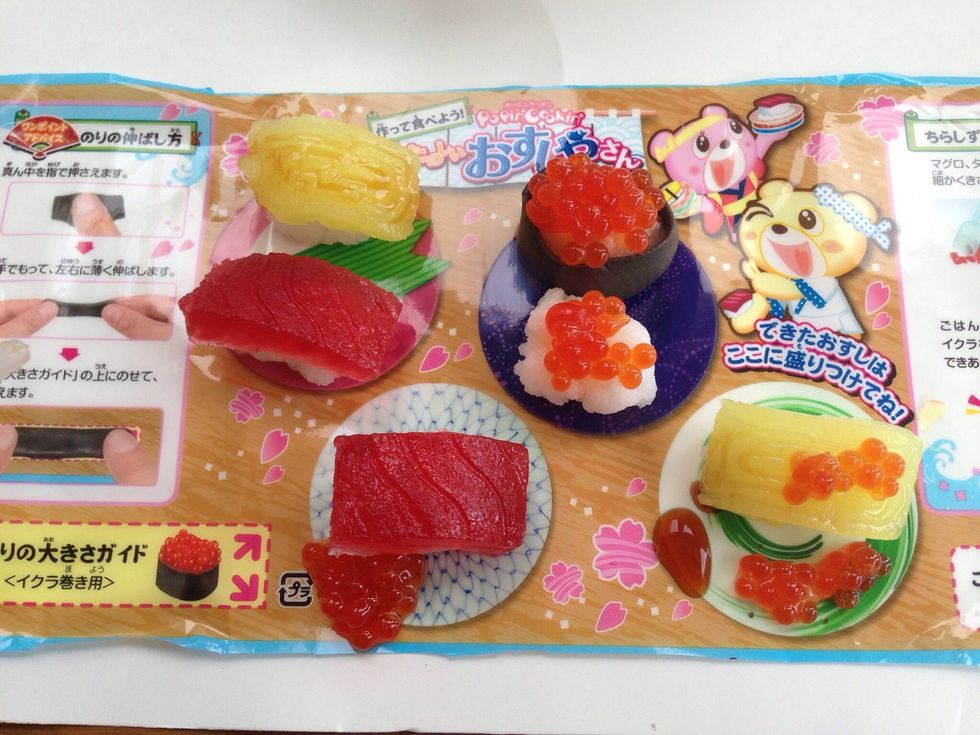 Ta-Da!! Osushiyasan Time!!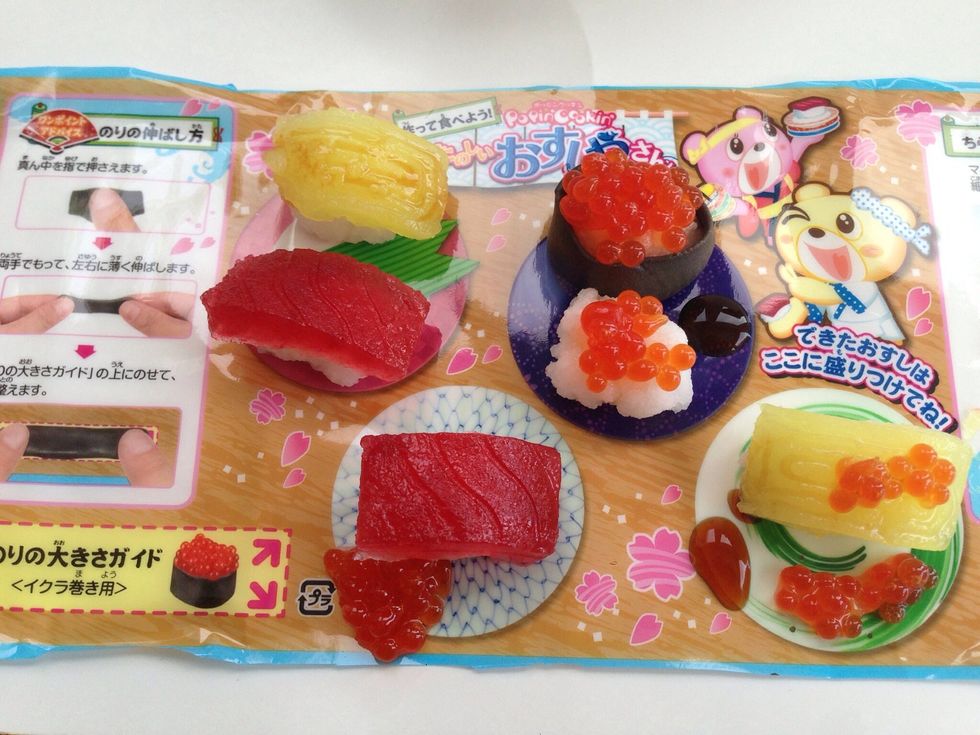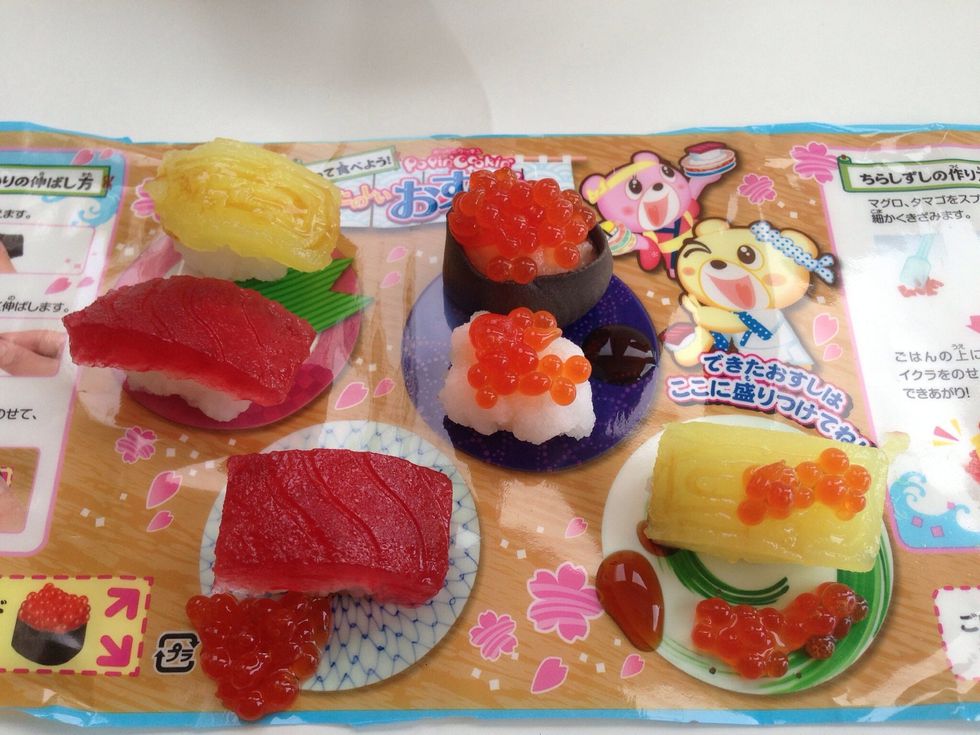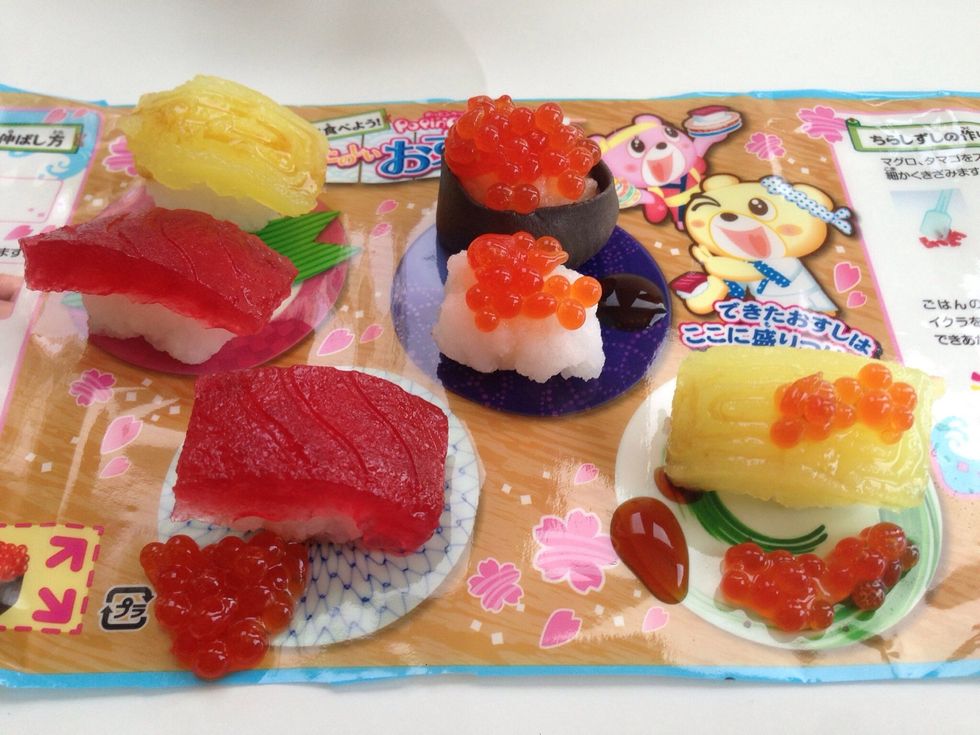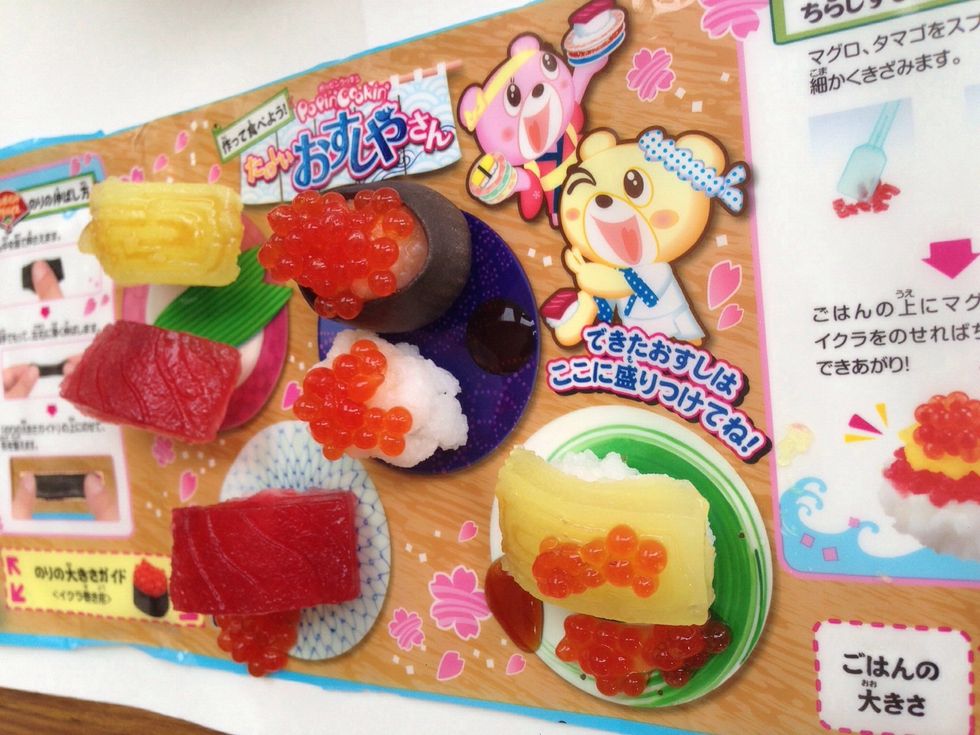 Cutie Pie Kawaii
Japanese Candy Fanatic! Love it so much, I started my own store, Cutie Pie Kawaii. We have largest selection of Japanese Candy & DIY Kits in US-