I used Korean seasoning in this dish. It is not an authentic Korean recipe (I made it up myself) but the flavor is very close. It is very easy to make. Hope you like it!
48
Condiments. Paprika adds a nice smoky flavor.
Korean chili paste and soybean paste can be found in Asian grocery stores. If you can't find them, feel free to replace with any sauce you like: hot sauce, BBQ sauce, Chinese bean paste.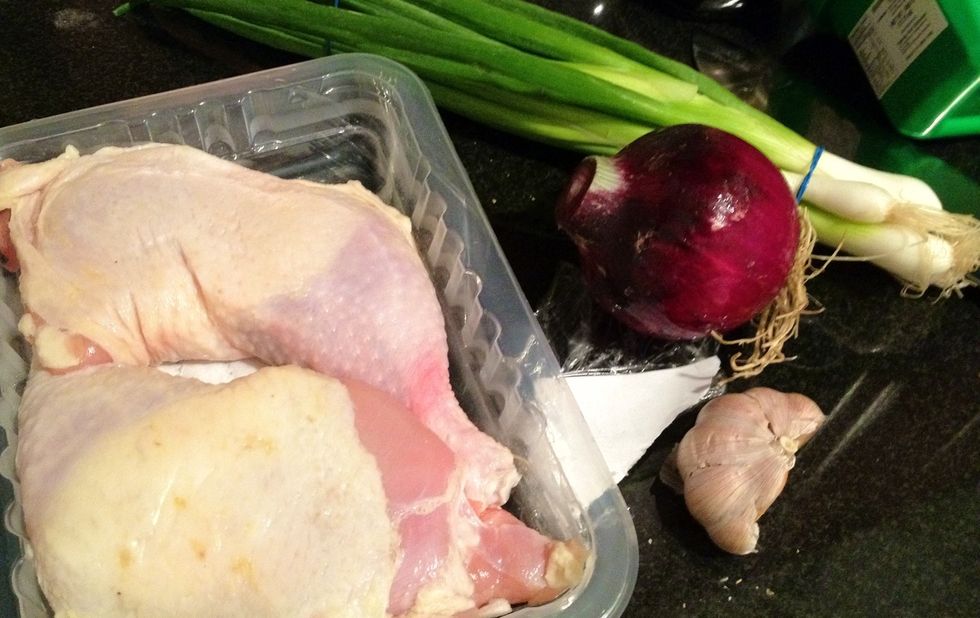 Ingredients. I used sweet onion which is more mild than purple onion. You can use yellow onion.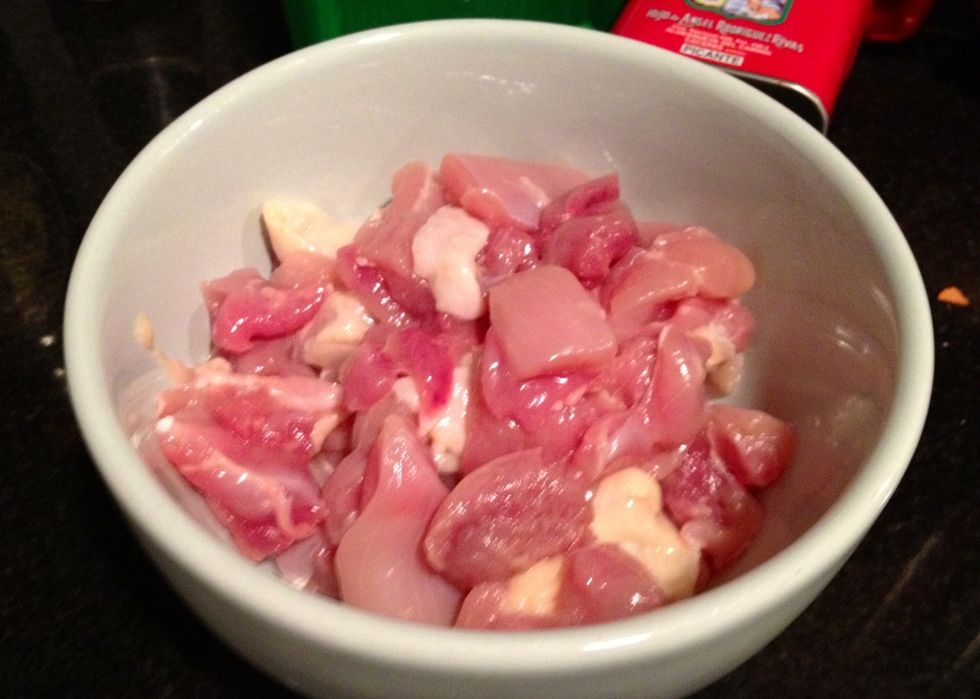 Remove the bones and dice chicken meat into bite size. Remove excess fat. I left some skin for flavor.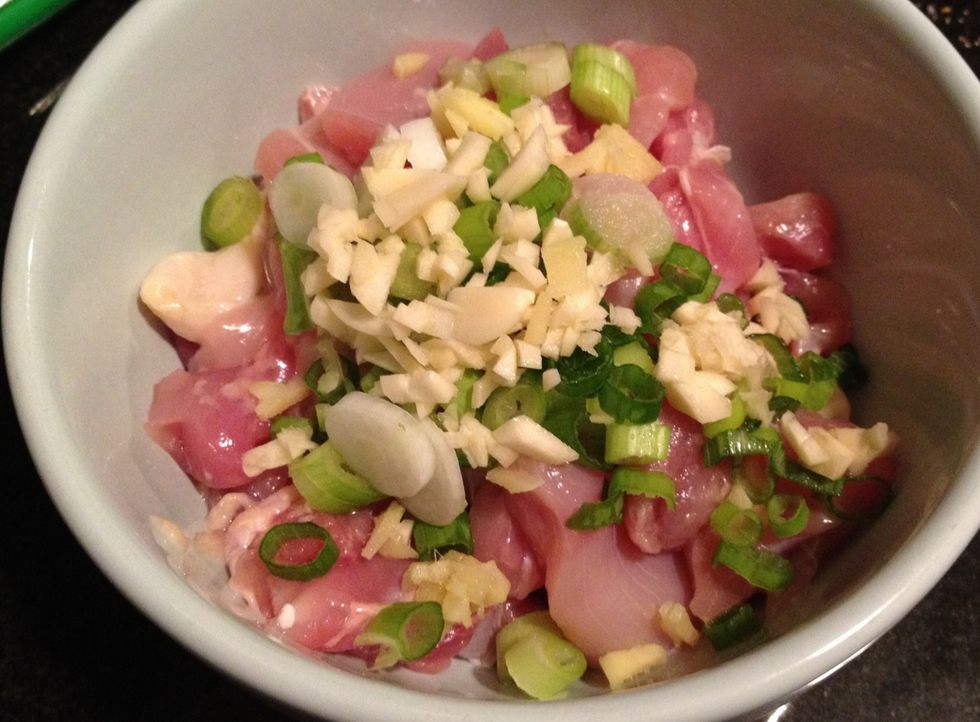 Add chopped ginger, scallion, garlic.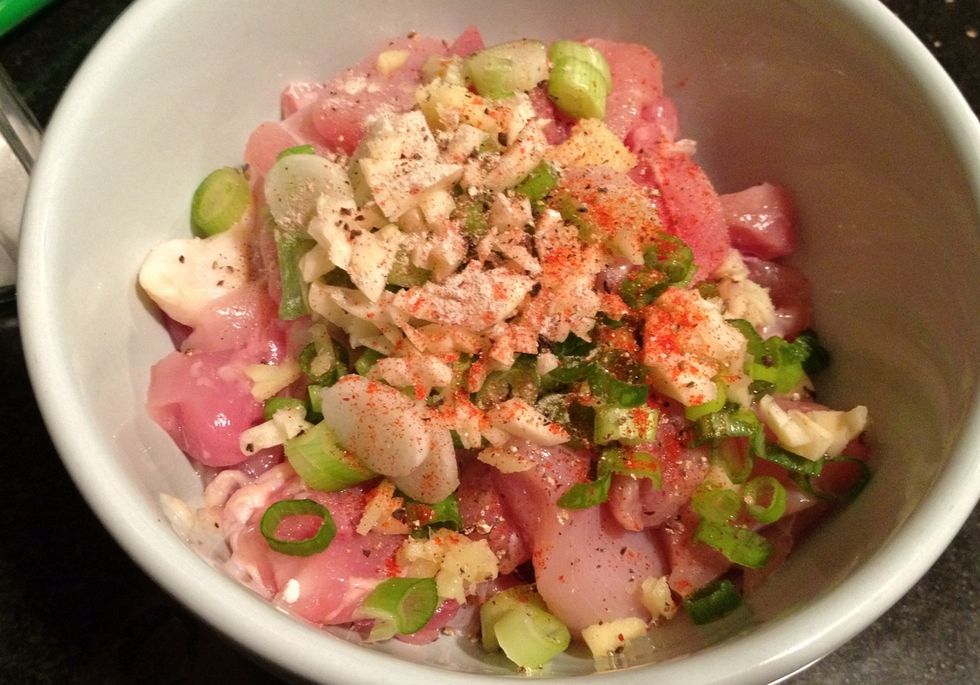 Put in paprika, white pepper and black pepper.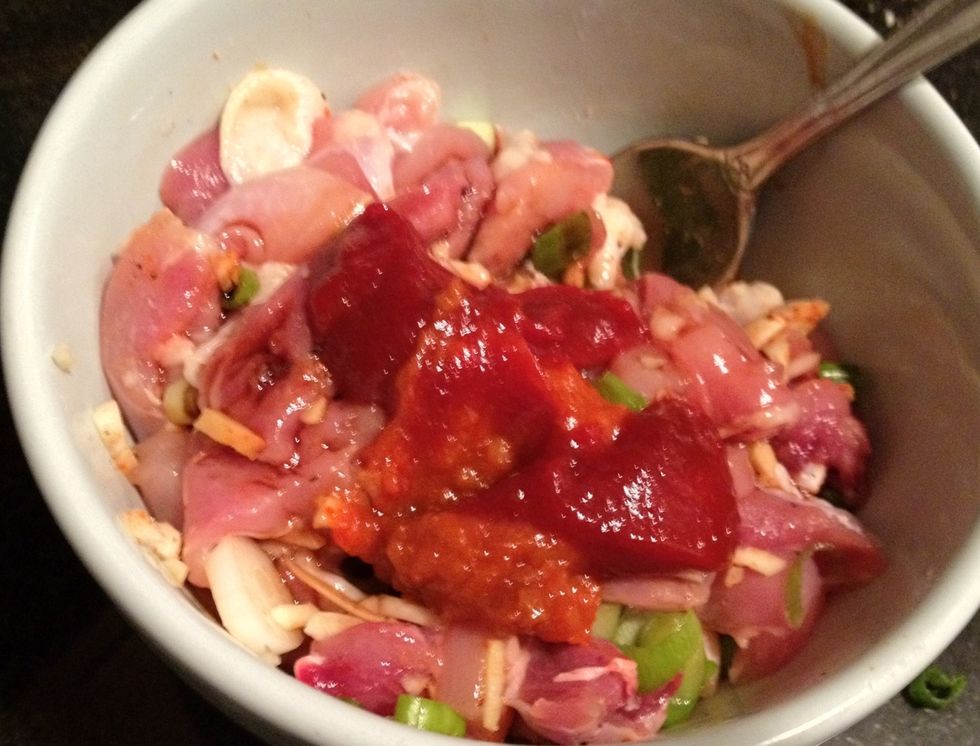 Add in soy sauce, oil and paste. Please check out the supply page for measurements.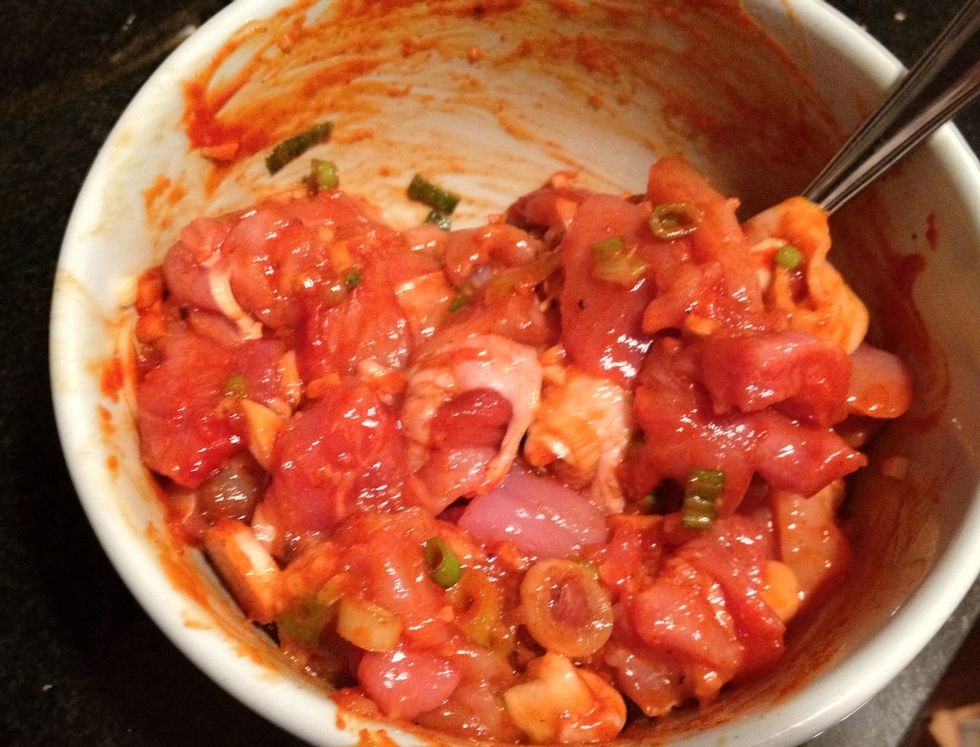 Mix well. Let it marinate for 15 mins.
In a large skillet, heat some cooking oil, add the chicken. Stir fry on high heat for 2 mins.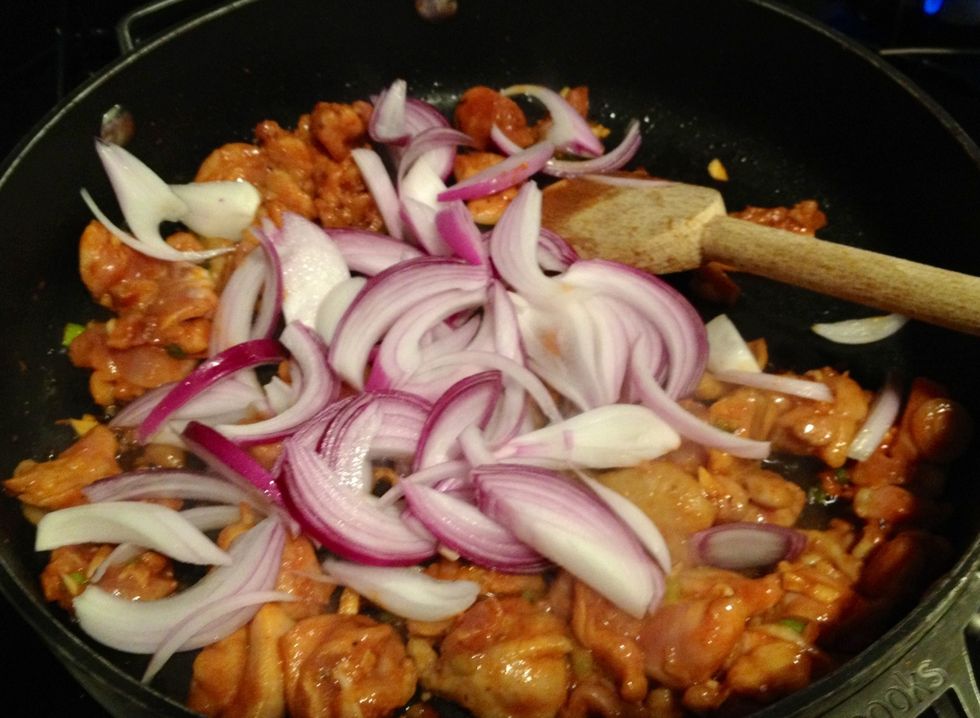 Add chopped onion, cook on high heat for 1 min, then cook on medium heat for 10 mins or till cooked, stir occasionally.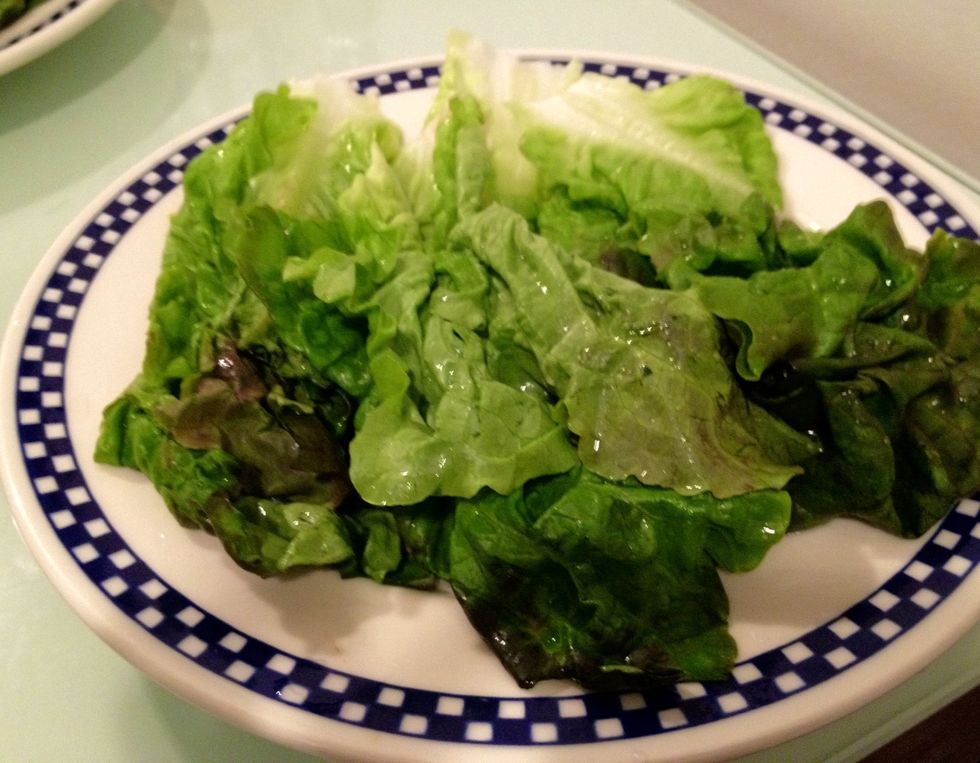 Wash and plate lettuce leaves.
Plate the chicken.
It's time to eat! Wrap some chicken in lettuce leave, add a piece of Kimchi if you have it. Yum! 😊
1.0lb Boneless chicken thigh or 2 whole chicken leg
1.0 Onion, sliced
1.0 Lettuce
2.0tsp Korean chili paste (Gochujang)
2.0tsp Korean spicy soybean paste (Ssamjang)
1/2tsp Spanish smoked paprika
1.0 Scallion, chopped
2.0 Cloves of garlic, finely chopped
1/2tsp Minced ginger
1.0Tbsp Soy sauce
1.0tsp Sesame oil
White pepper
Black pepper
Kimchi (optional)