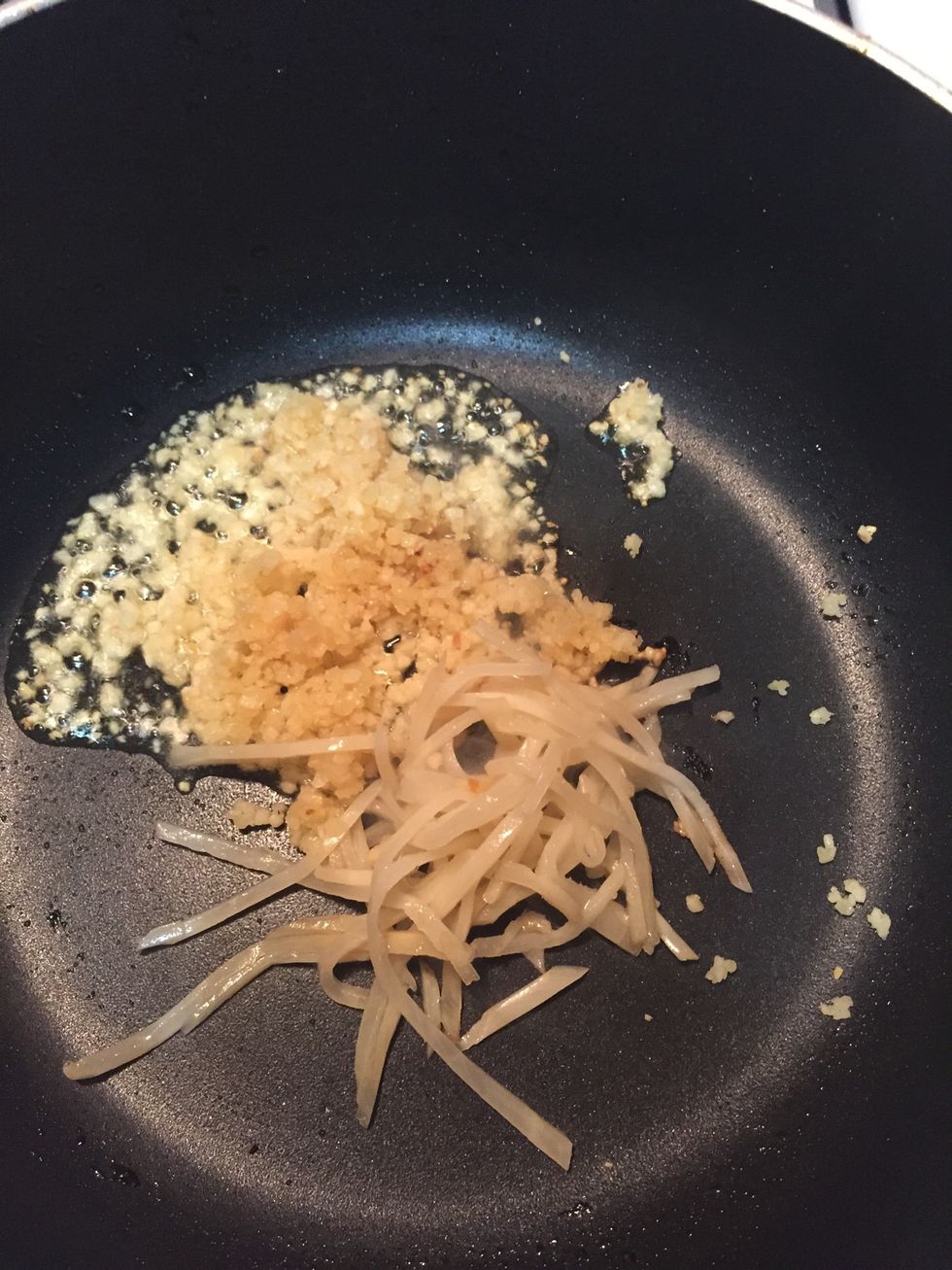 Heat your pan with 2 tablespoon of oil and add garlic plus ginger in it.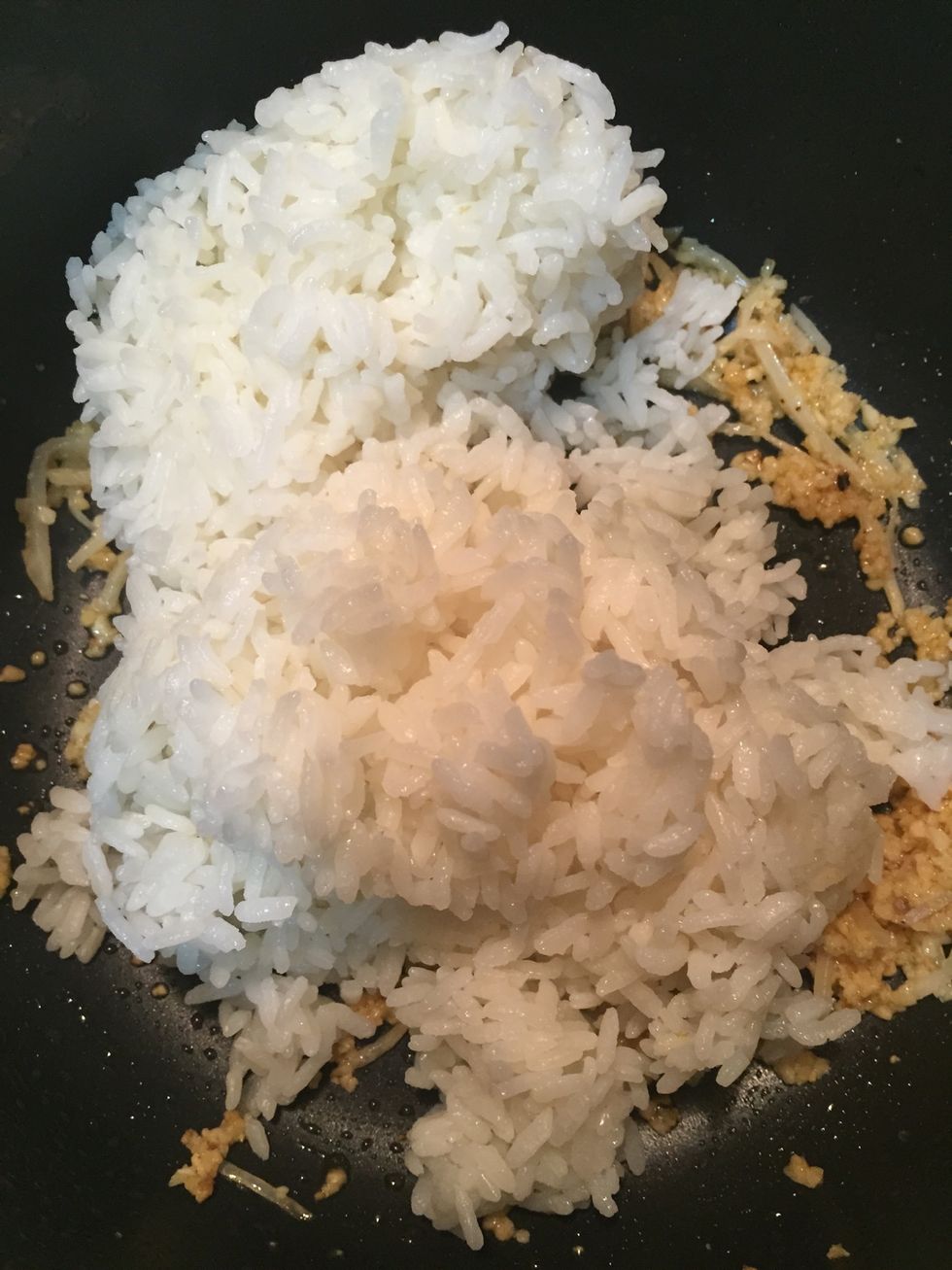 Add rice in a pan.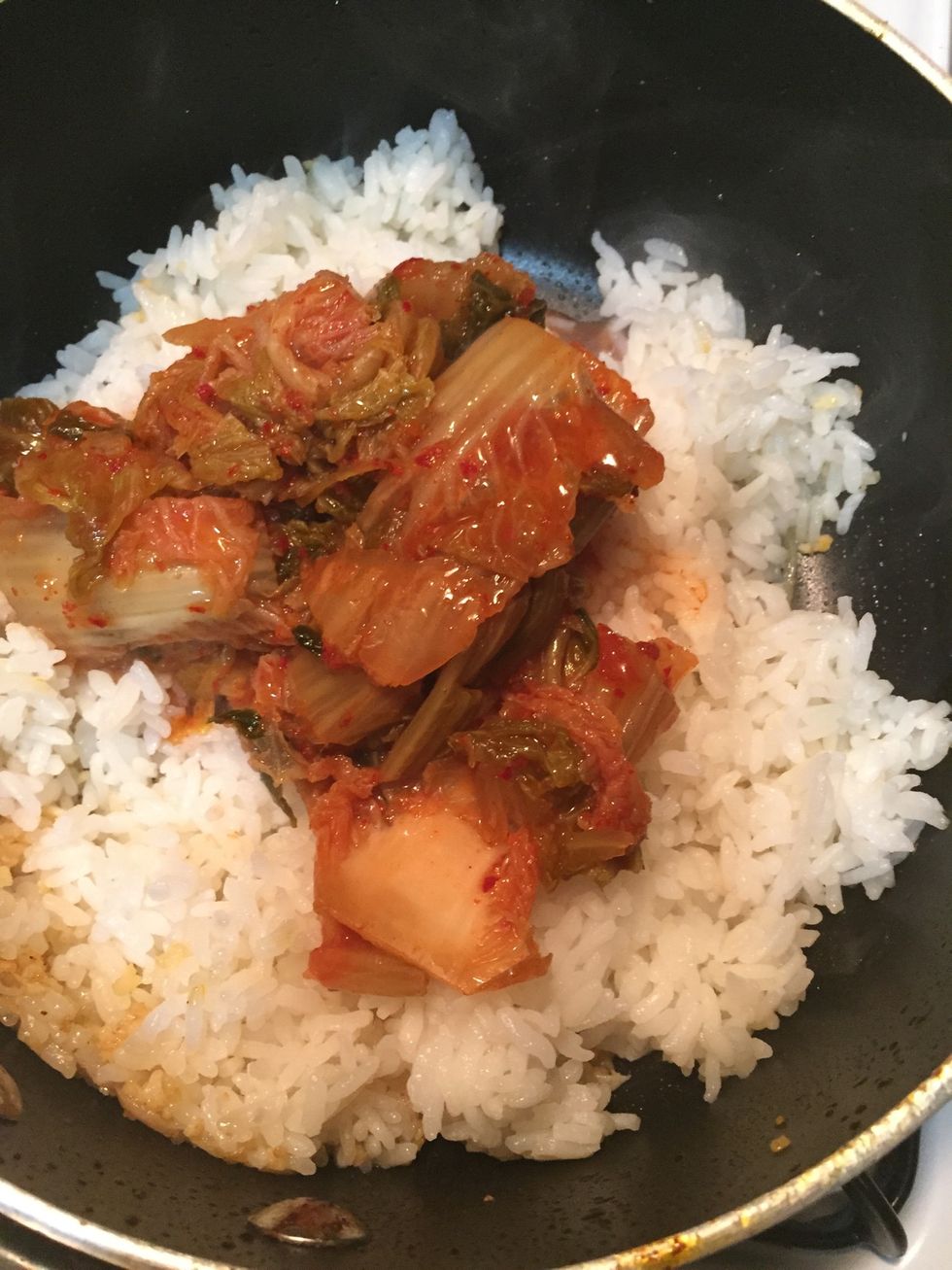 Top it up with kimchi, Korean chili powder, fish sauce, salt & pepper. Mix everything well.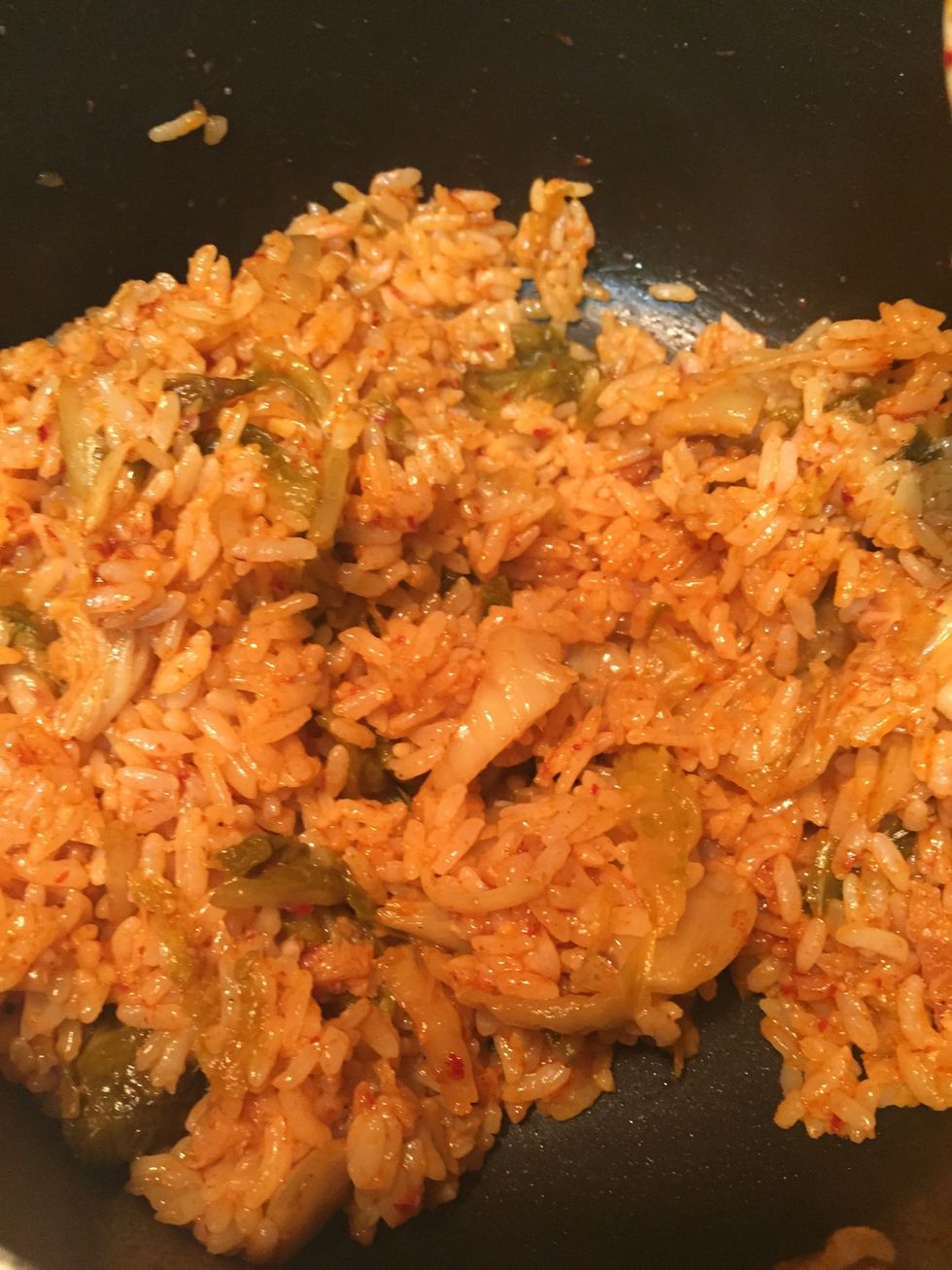 Walla~ rice is ready😊 For the meat: I stir fried pork bulgogi (I forgot to take the picture😁)You welcome to use beef bulgogi, marinated pork belly, fish, or shrimp too.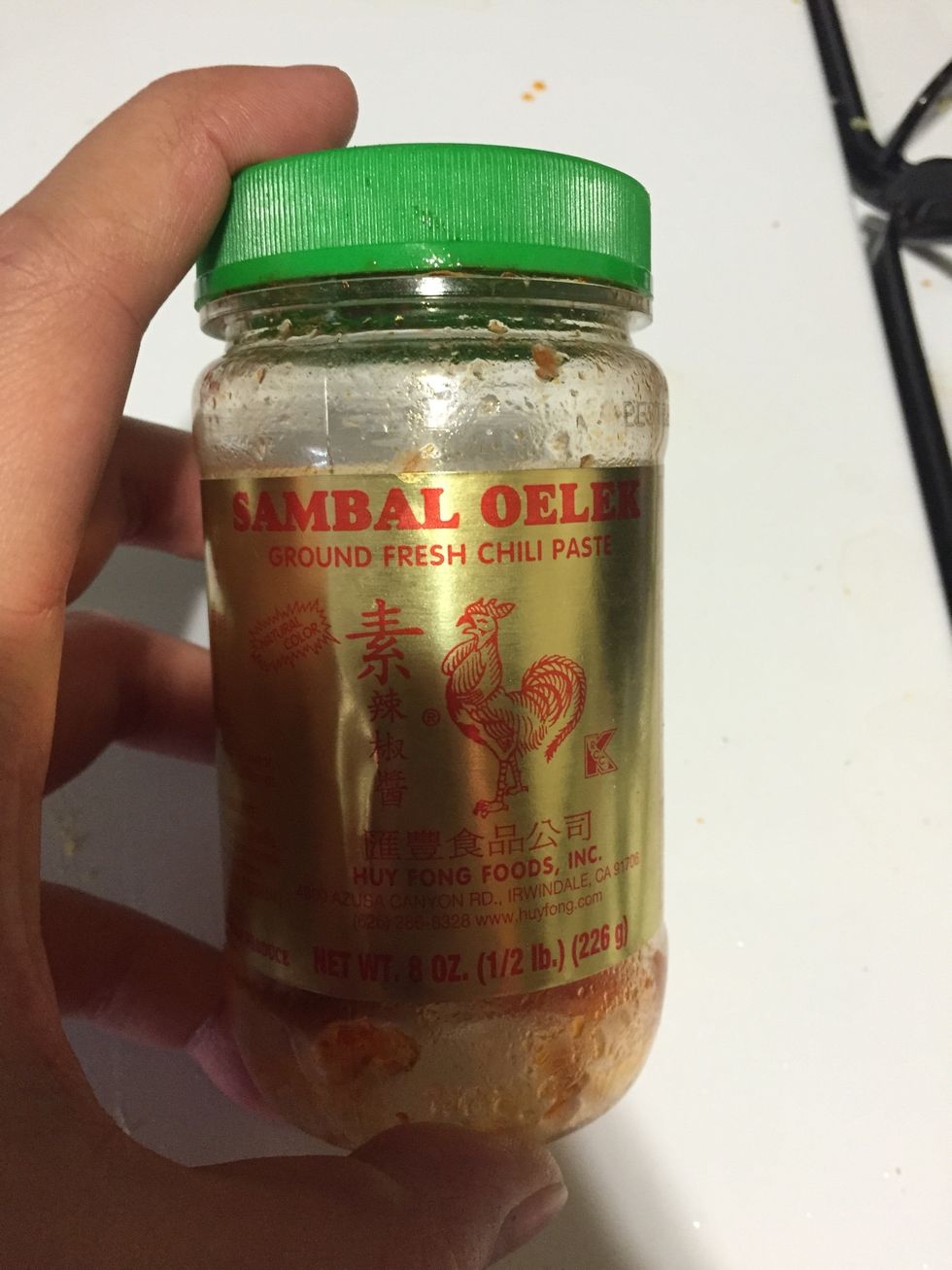 For salsa sauce: mix 3 tbs sambal olek, 3 tbs vinegar, 1/2 tbs sesame oil together. You could find sambal olek in any asian grocery store or vons.
Warm up your tortilla, add meat, your green, rice, salsa, avocados, onion & cilantro. Roll it up and serve it. You could also add pinto beans in it.
Enjoy 😄 you could also squeeze some lime in it.
1.0lb Of marinated meat
1/2c Cabbage or spring mix
1/4c Chooped onion and cilantro
2.0c Cooked rice
2.0Tbsp Oil
1.0Tbsp Chopped garlic
1.0Tbsp Chopped ginger
1/4c Kimchi
1.0Tbsp Fish sauce
1/2Tbsp Korean chili powder
Pinch of salt and pepper
3.0Tbsp Sambal oelek
3.0Tbsp Rice vinegar
1/2Tbsp Sesame oil
Flour or corn tortilla
Optional: avocadoes