So you wanna look beautiful and live a healthy lifestyle. Well we have an answer for all of that, but be warned it's stinky, it's a confusion of tastes but gosh darn it's so good for you.
29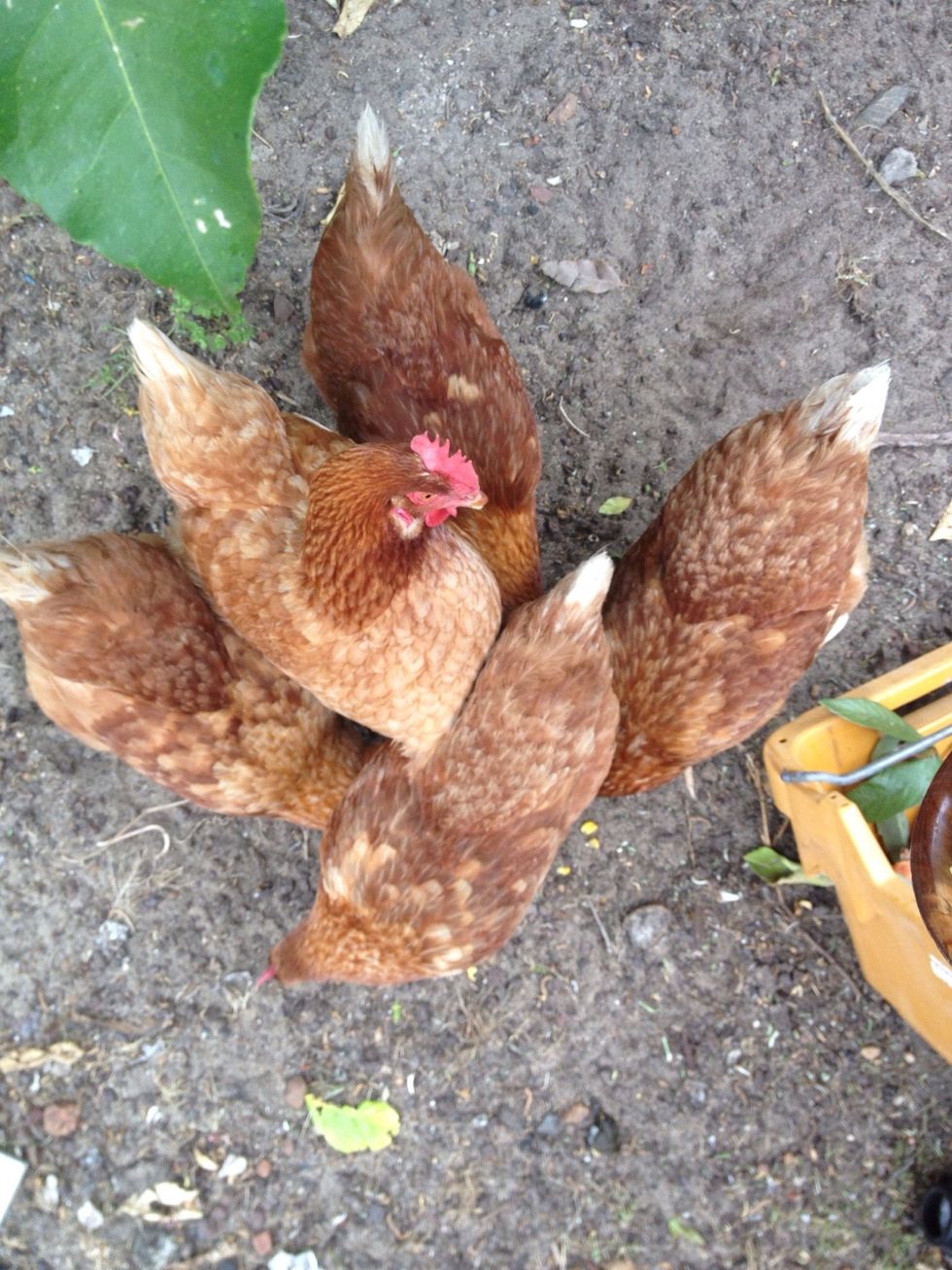 My Father's chickens miss you. Don't forget to check out all our podcasts on iTunes: https://itunes.apple.com/au/podcast/how-to-cook-international/id572281908?mt=2
One of the smelliest Asian delicacies I've ever had the pleasure of making. This one is for all my lovely Korean friends. Thanks to Chef Yen who taught me this today. Before we start, some facts...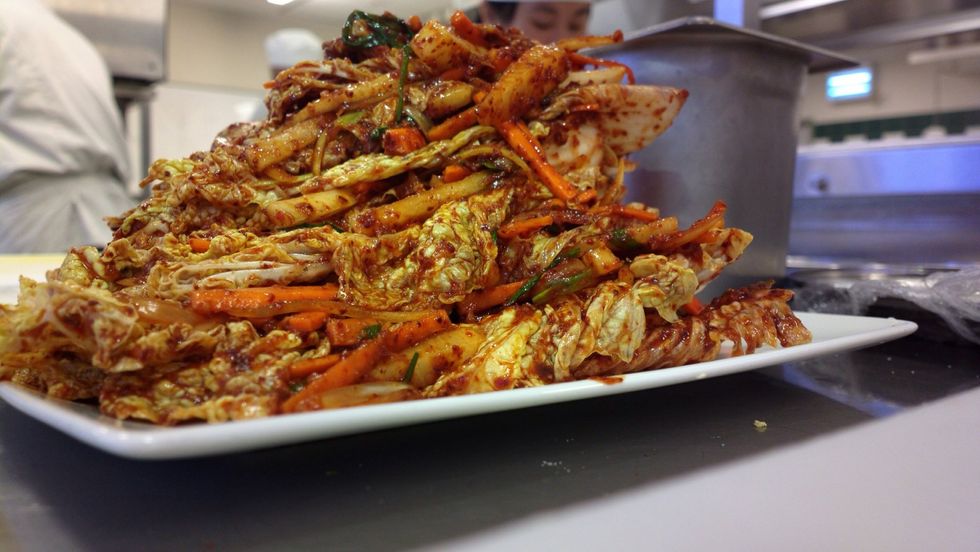 There are over 180 different types of Kimchi. All are super foods of Korea, enriched with cancer fighting vitamins such as A, B, C, beta carotene, acidophilus and a great digestion aid. Amazing hey?
There's 2 ways of preparing the cabbage. Leaving it whole and stuffing the filling or removing the leaves and stuffing them individually. I opt for the easy way. Whole cabbage = sandy teeth.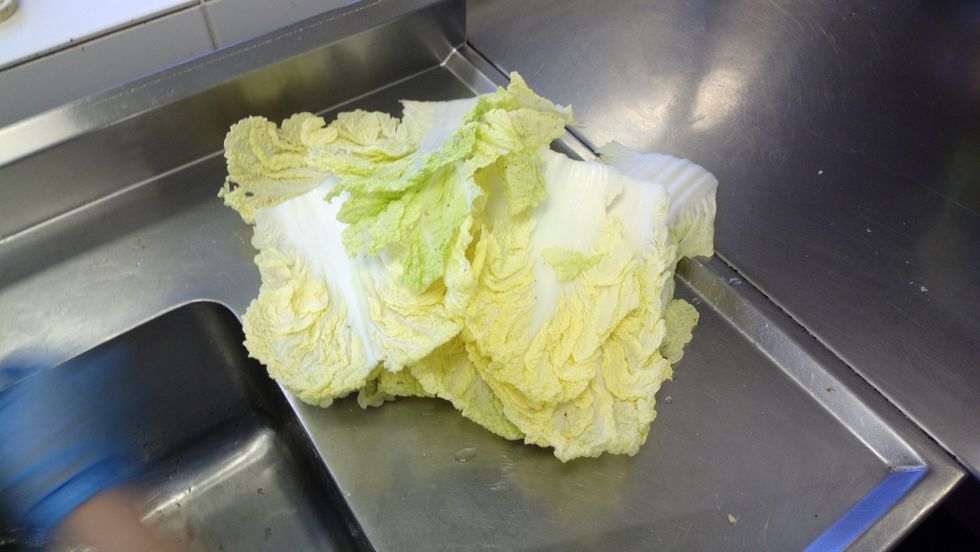 So remove the leaves and wash them thoroughly and shake off any excess water. Leave them aside while we chop and grind our ingredients. Wash your hands and wear a mask!! Lol.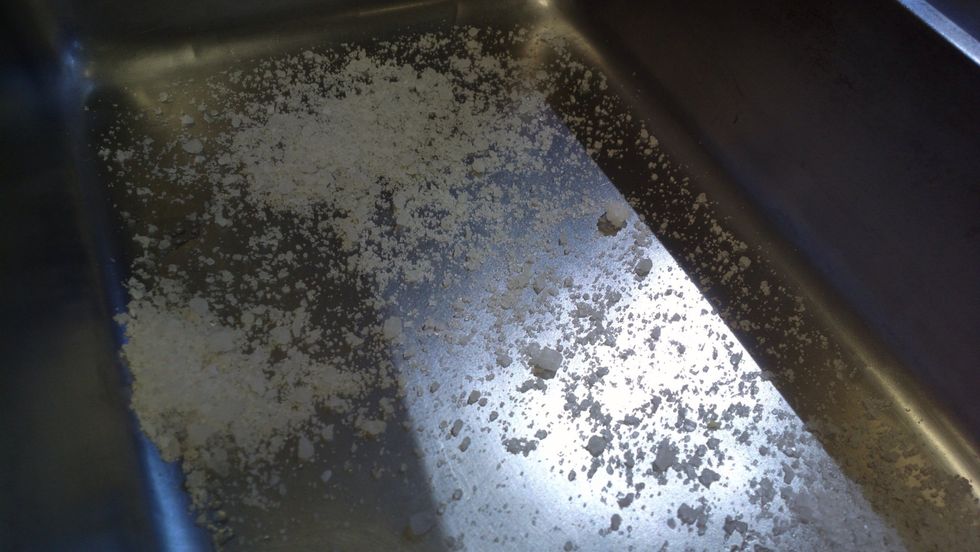 In a large deep tray, sprinkle a small layer of rock salt all across the bottom. Trust me it's not as bad as I'm making it sound. Hahaha.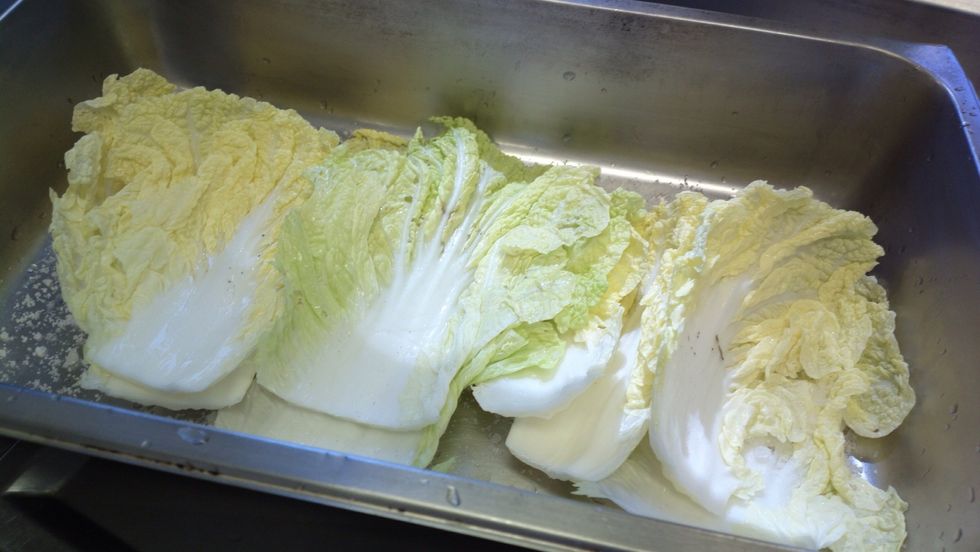 One layer of cabbage leaves over the salt.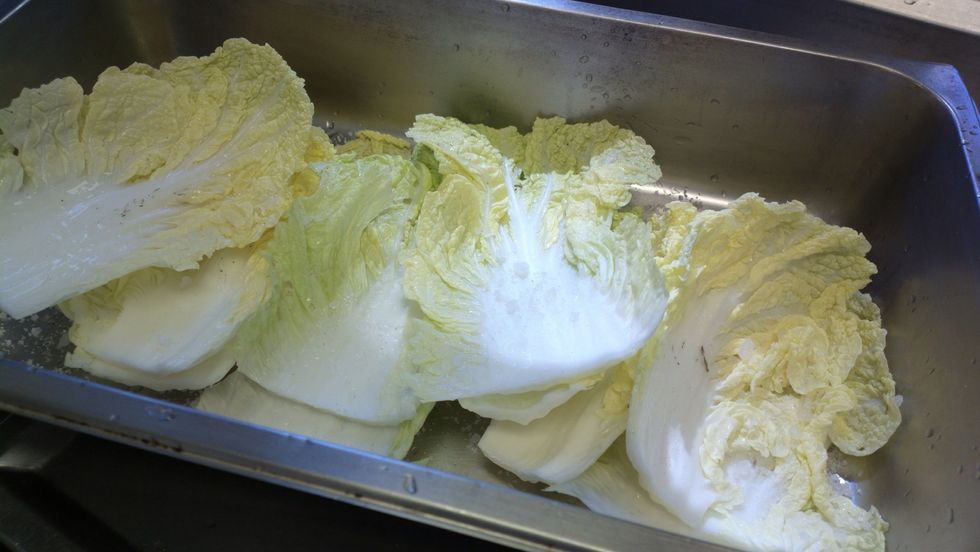 Sprinkle some more rock salt on the top of the cabbage.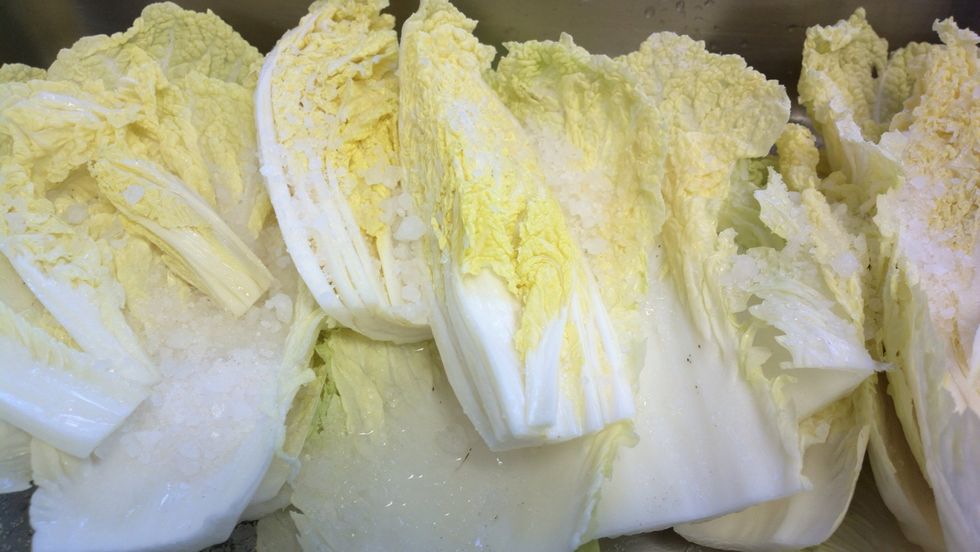 More cabbage layers, more salt layers. Remember just a light sprinkle of salt. And submerge the cabbage with water. So they all are just covered.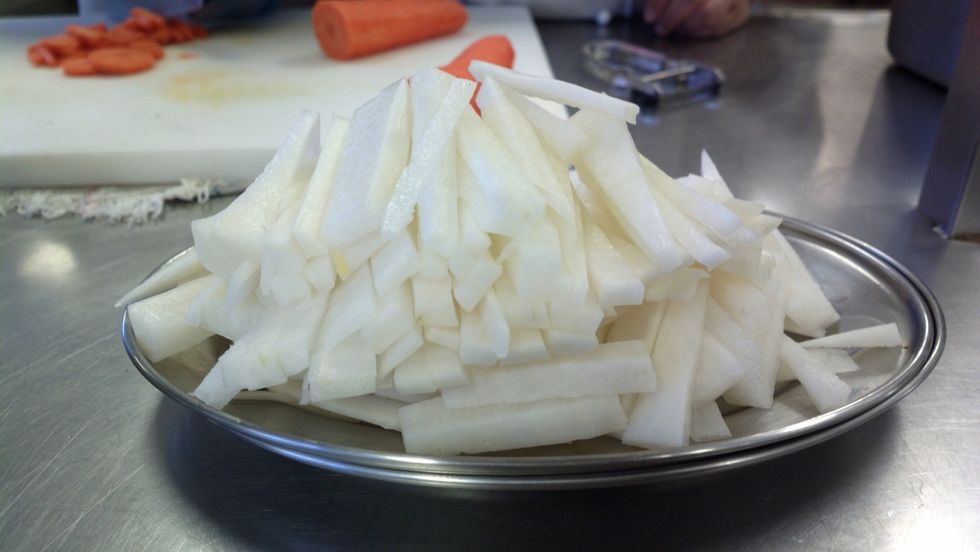 Slice the radish into thick slices about 3/4 of a cm each. The thickness is entirely up to you.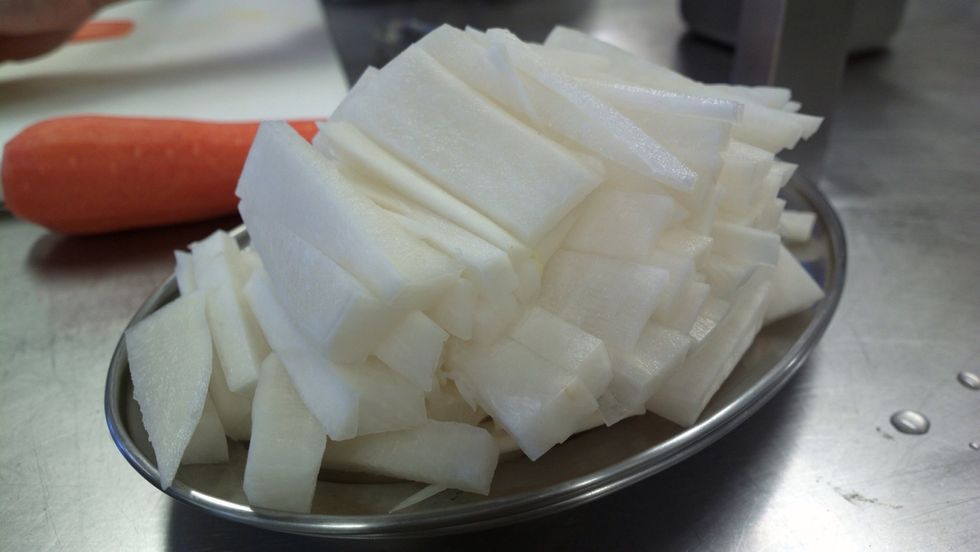 Radish is often used to make wasabi for it's bitey spicy flavour. And you can eat radish raw but don't go on a date on the same night. Let's continue...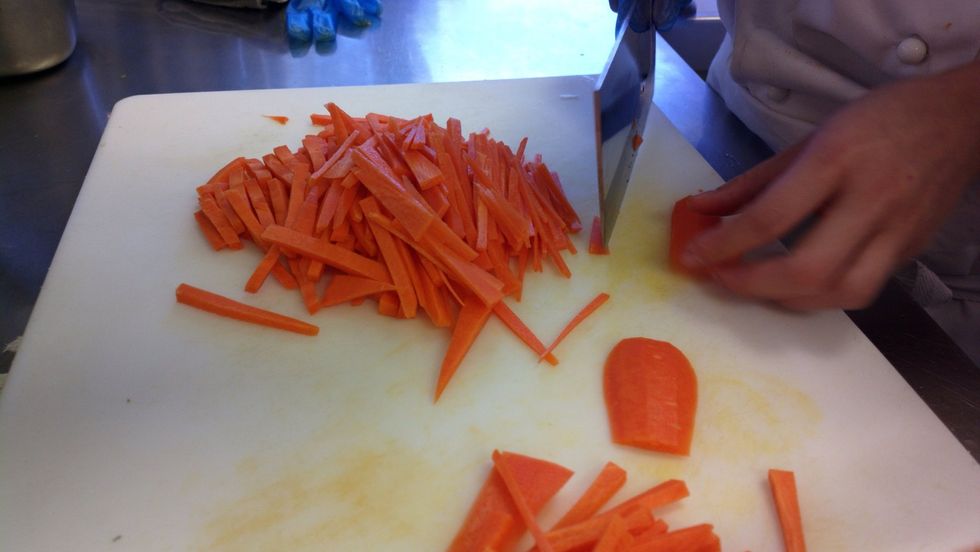 Again the thickness is up to you. I like my carrots, julienne. I wonder who came up with such terrible names for this slicing method. Why not Michel carrots or Helen carrots. Answers anyone?
Michel carrots!! Lol. No more Julienne in this neighbourhood.
Peel and crush your 15 garlic cloves. We need to crush both the garlic and ginger quite finely.
Add the ginger to the garlic and go for your life. Take out all your rage in the ceramic pounding thingy. Name please guiders?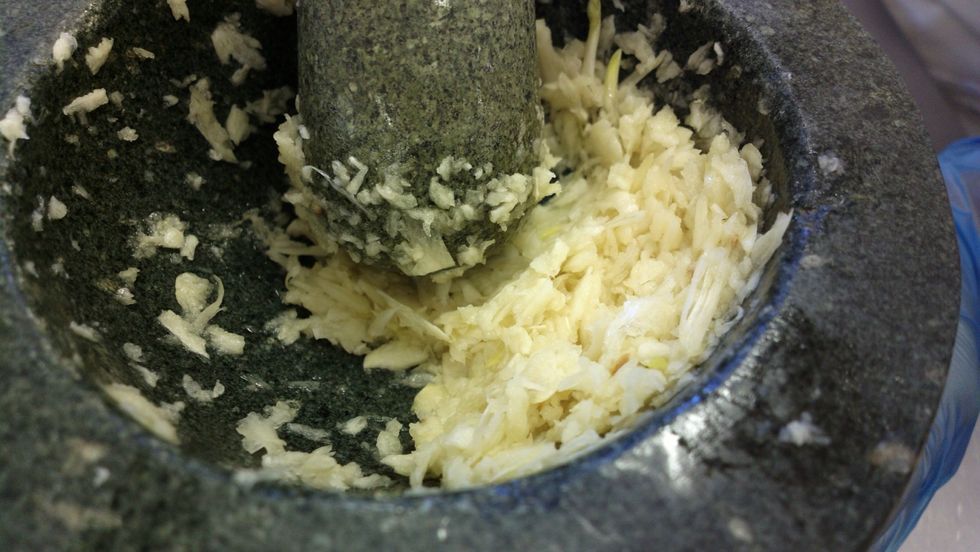 Like so... Love a good noisy pounding? I don't!! Stick a towel underneath the pounding bowl and please pound on the floor. I'm not paying for any broken kitchen tables. Lol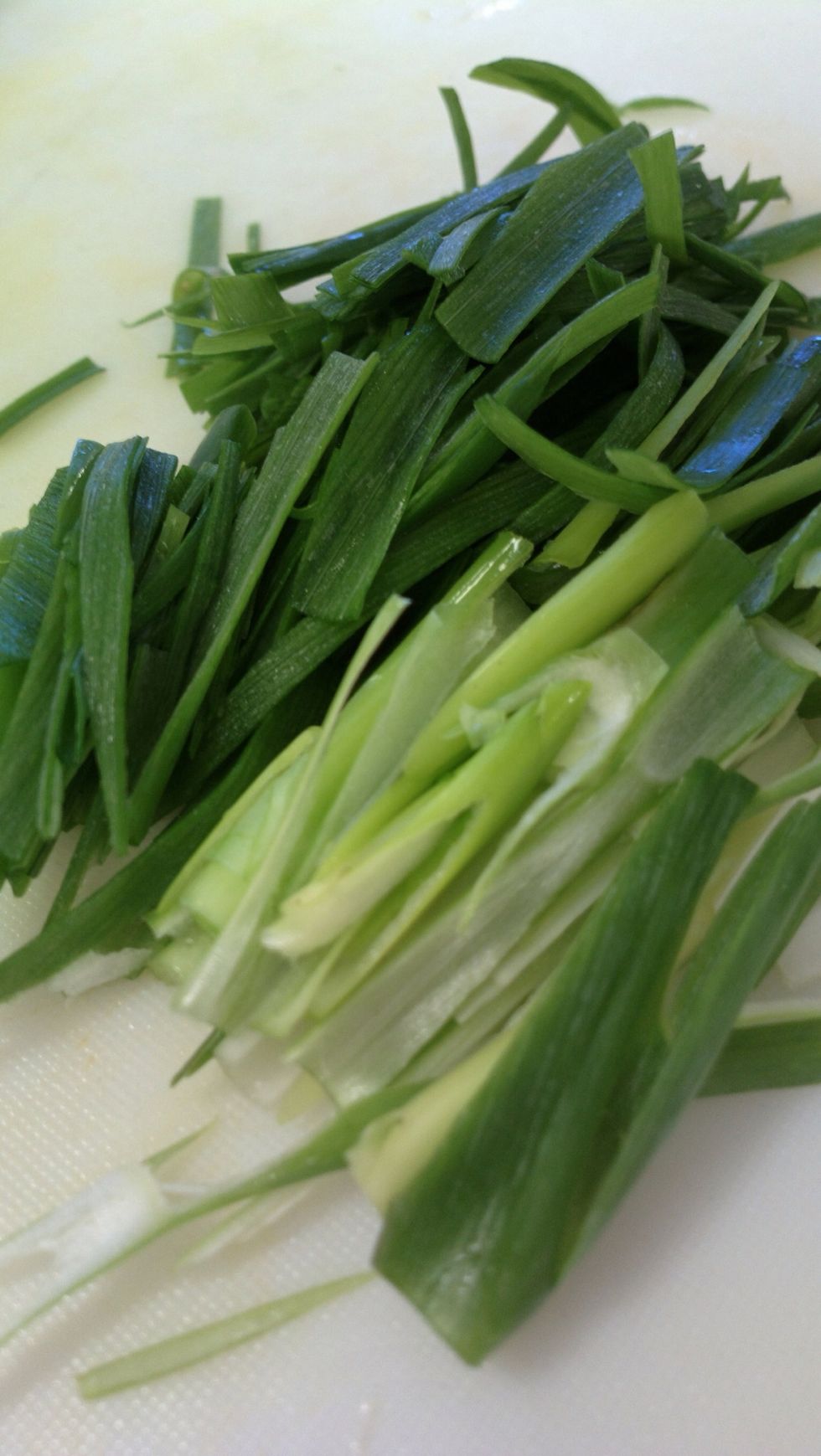 Slice the spring onion into almost Julienne. Can't wait to meet this Julienne woman so we can discuss a name change lol.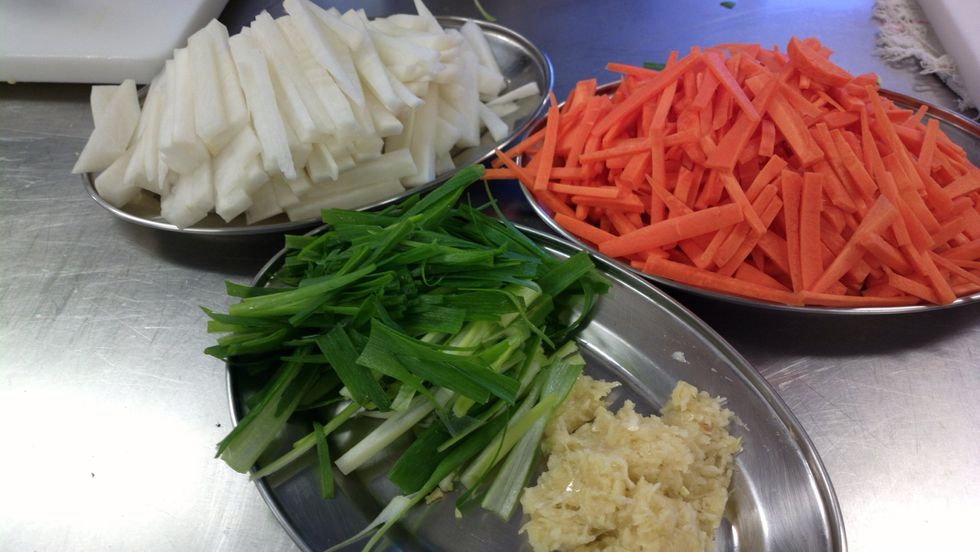 Just a bit more slicing to do. Let's get 1 big onion and slice. Thickness is up to you.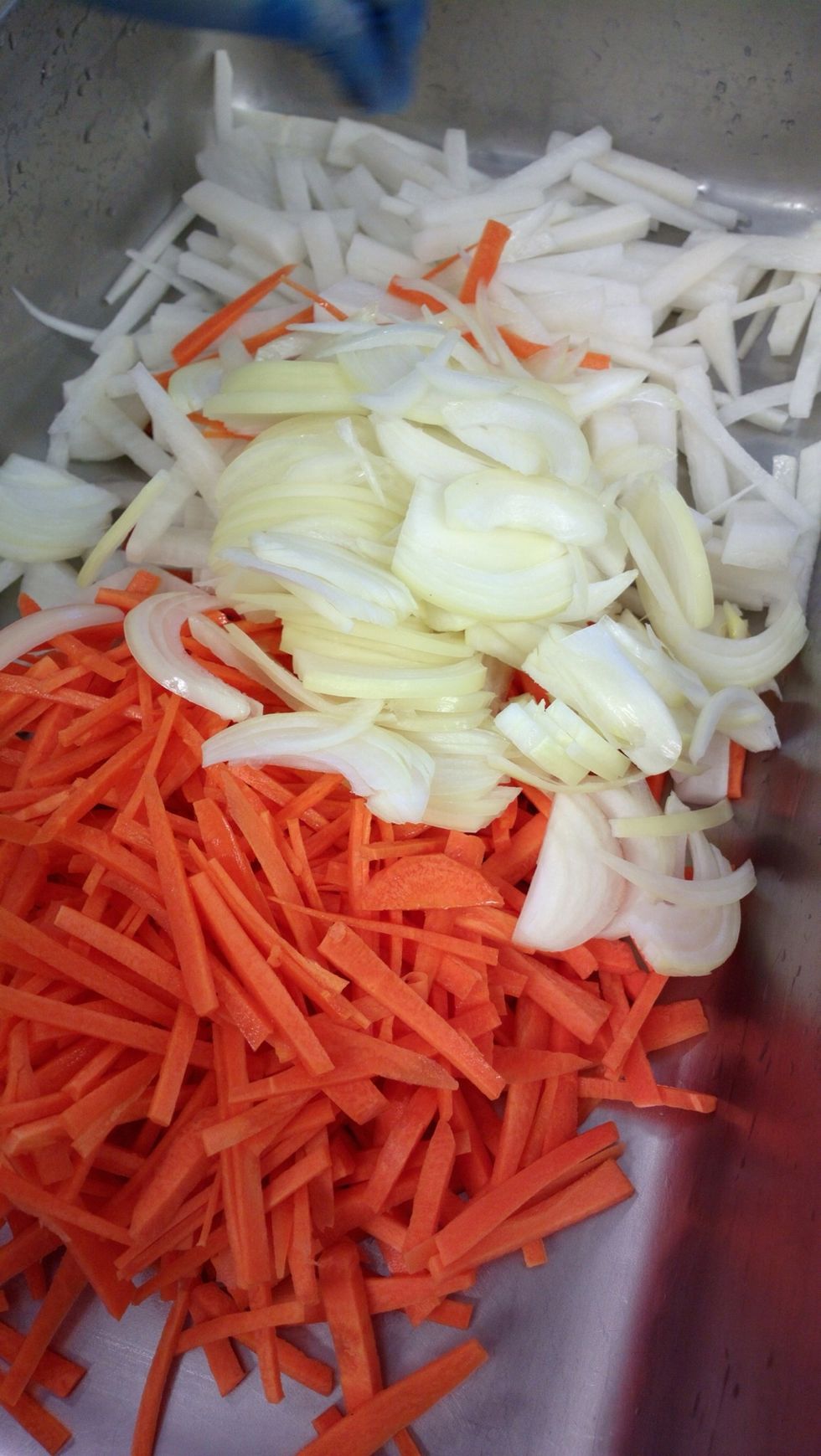 Now all the hard work is done take a rest, get your body suit on as we are about to get a bit fishy.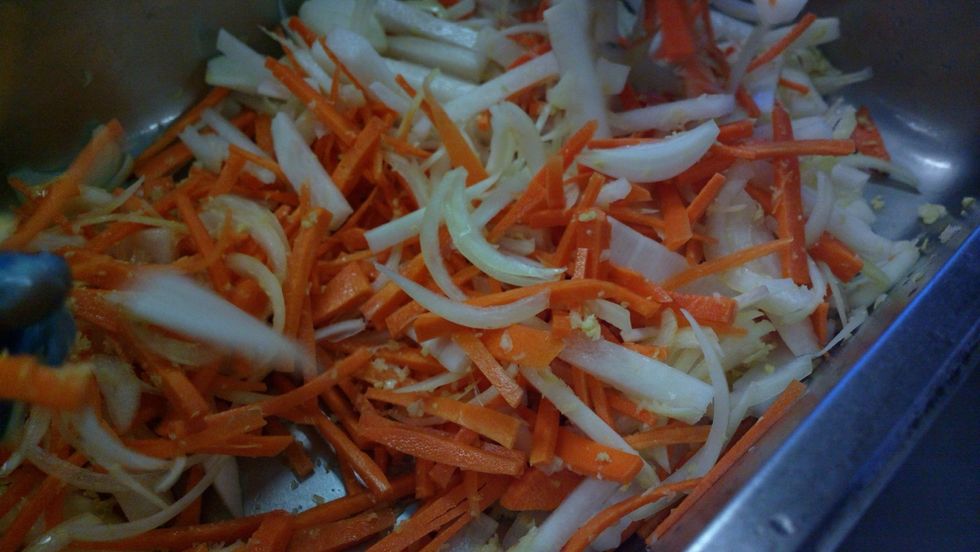 Throw it all in to a giant mixing bowl and play play play. Make sure you get all the garlic, ginger and salt all through those carrots.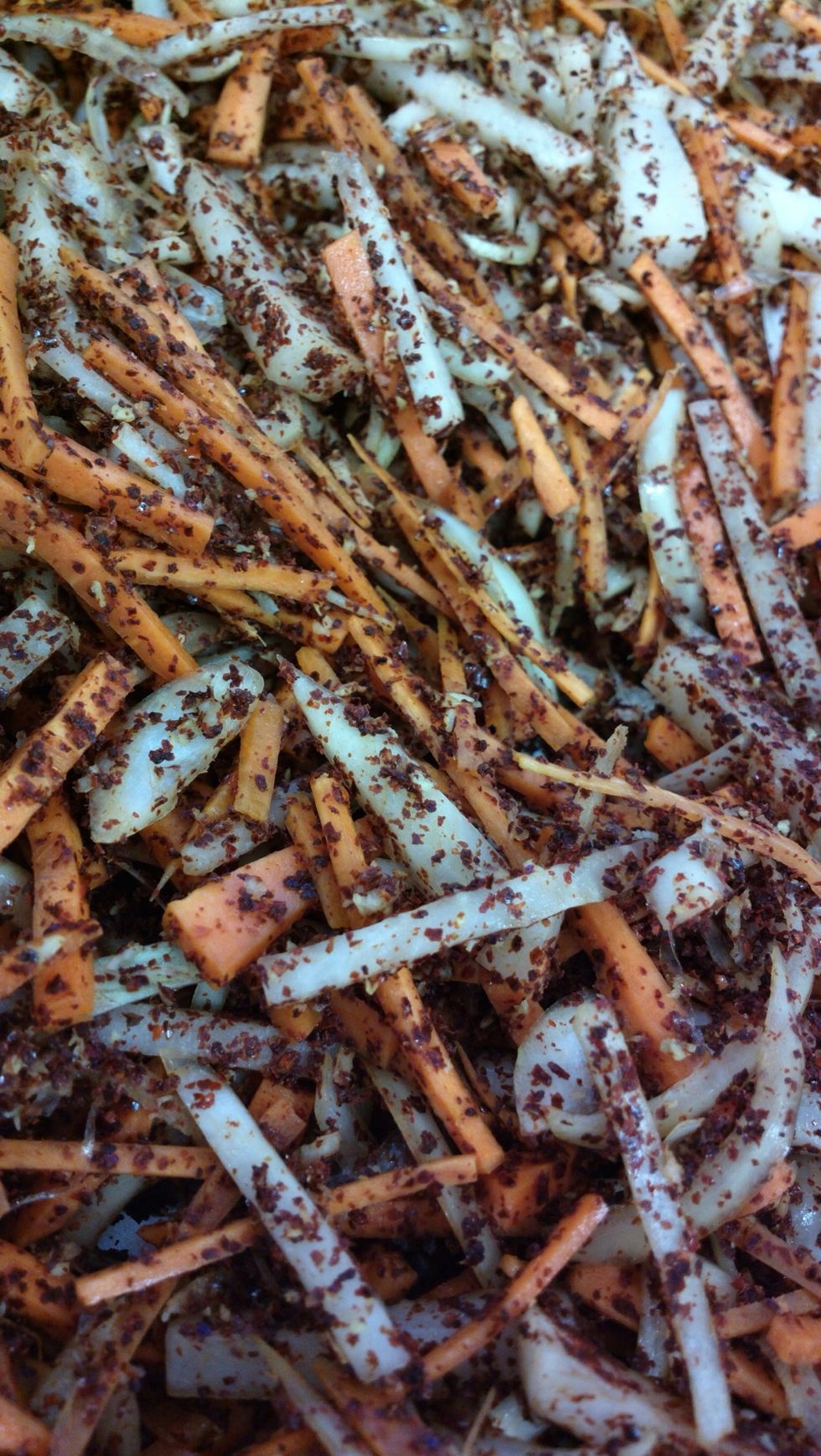 Add the ground Korean chillies. If you can't find Korean used any dry chilli.
Add the salt and sugar to the chopped vegetables.
Add the vinegar a bit at a time until your sugar and salt had dissolved into somewhat like a paste.
Here's where it gets stinky. I recommend you use a high quality Korean fish sauce but if you can't find it in your Asian supermarket any Vietnamese fish sauce will do for now.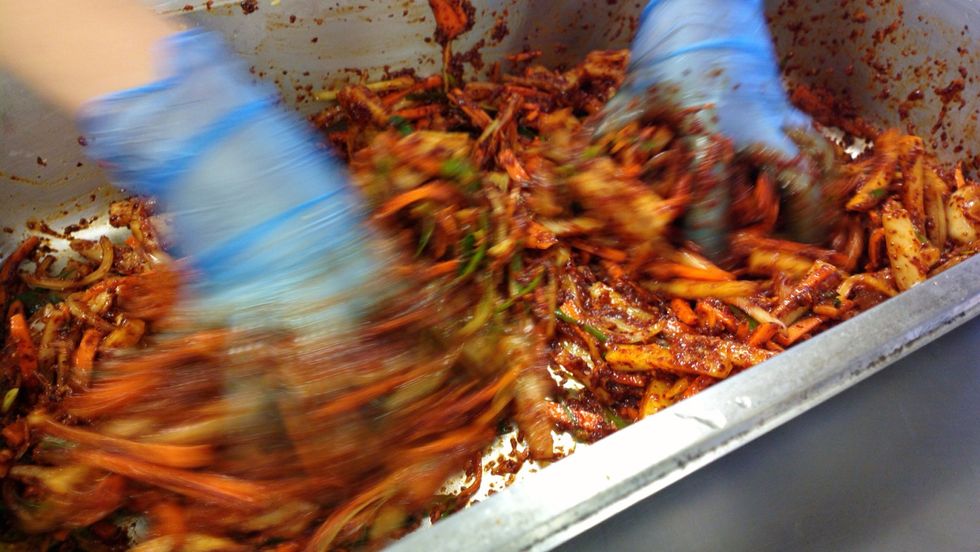 Play play play mix mix mix until you get those beautiful colours right through.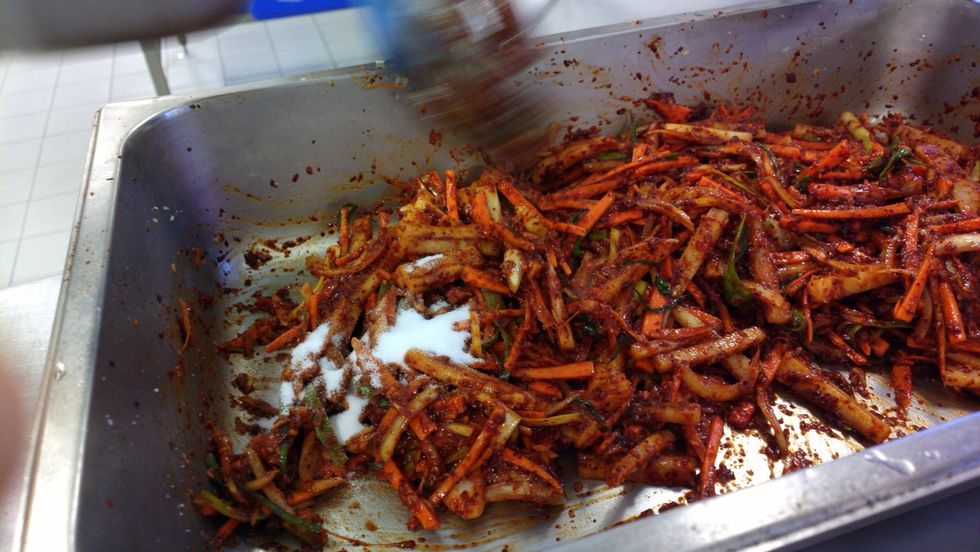 Are we looking at something like this? We're ready to stuff the cabbage. Get a large Tupperware or container. Drain the cabbage from all liquids.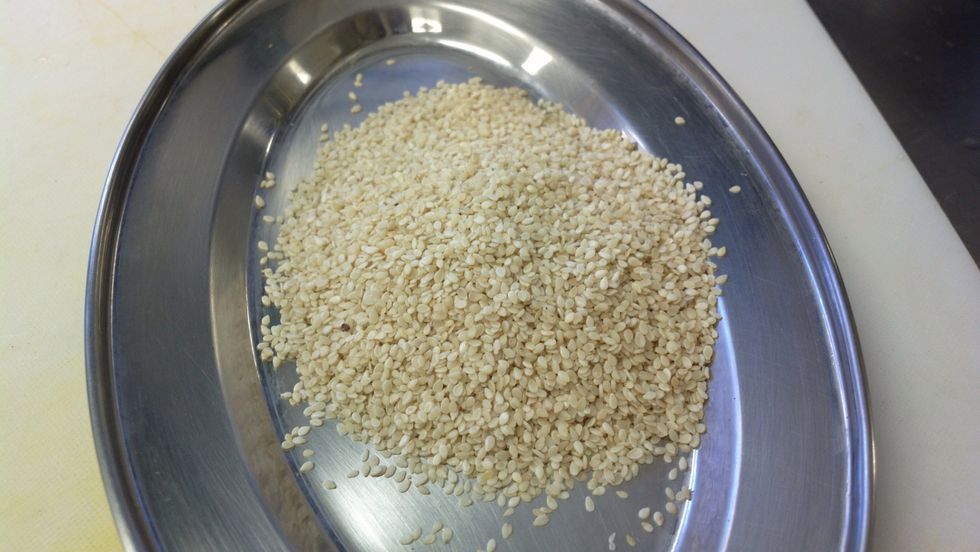 This is optional. 1 cup of sesame seeds to your mix.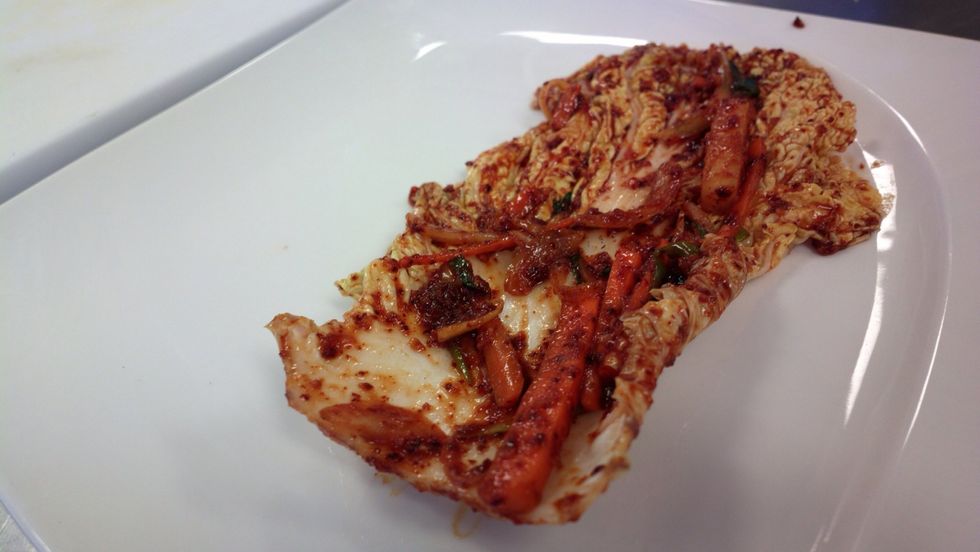 I've done mine on a plate so you can see more clearly. You can do it directly into the container. Fill Each leaf of cabbage with the vitamin enriched filling and layer them on top of each other.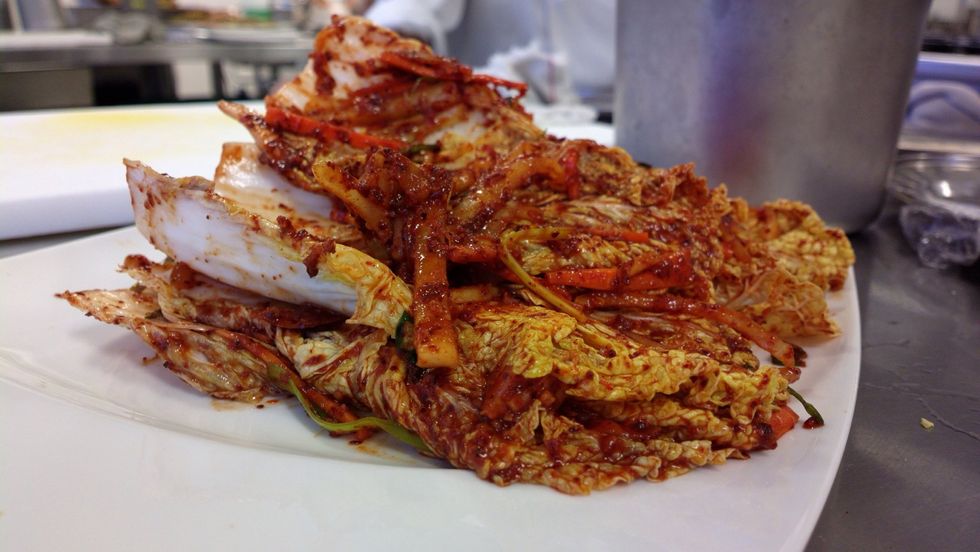 I love layers. Don't you?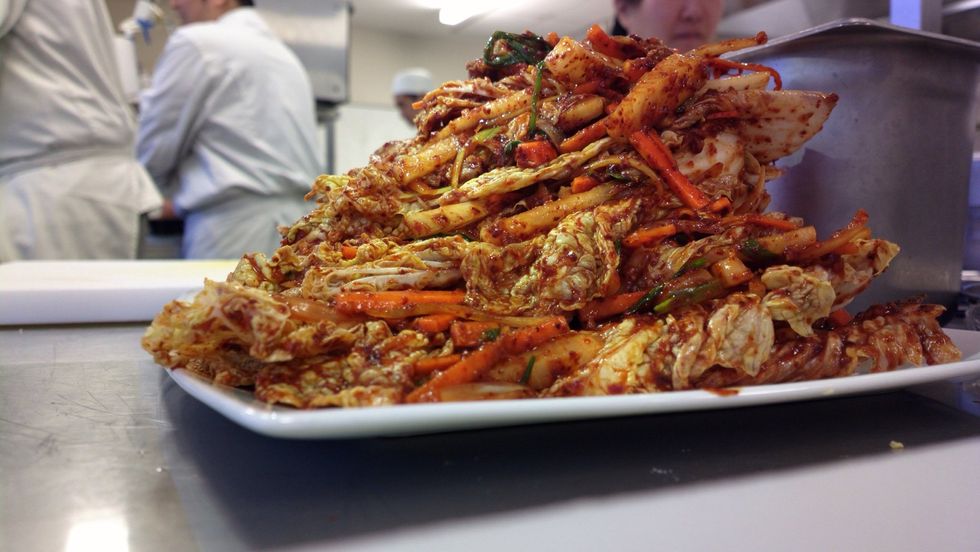 If you used a plate, cover with food wrap or in your container and leave it in the fridge for 6-8 days. The cabbage will become clear and the smells of the ocean should fill your home.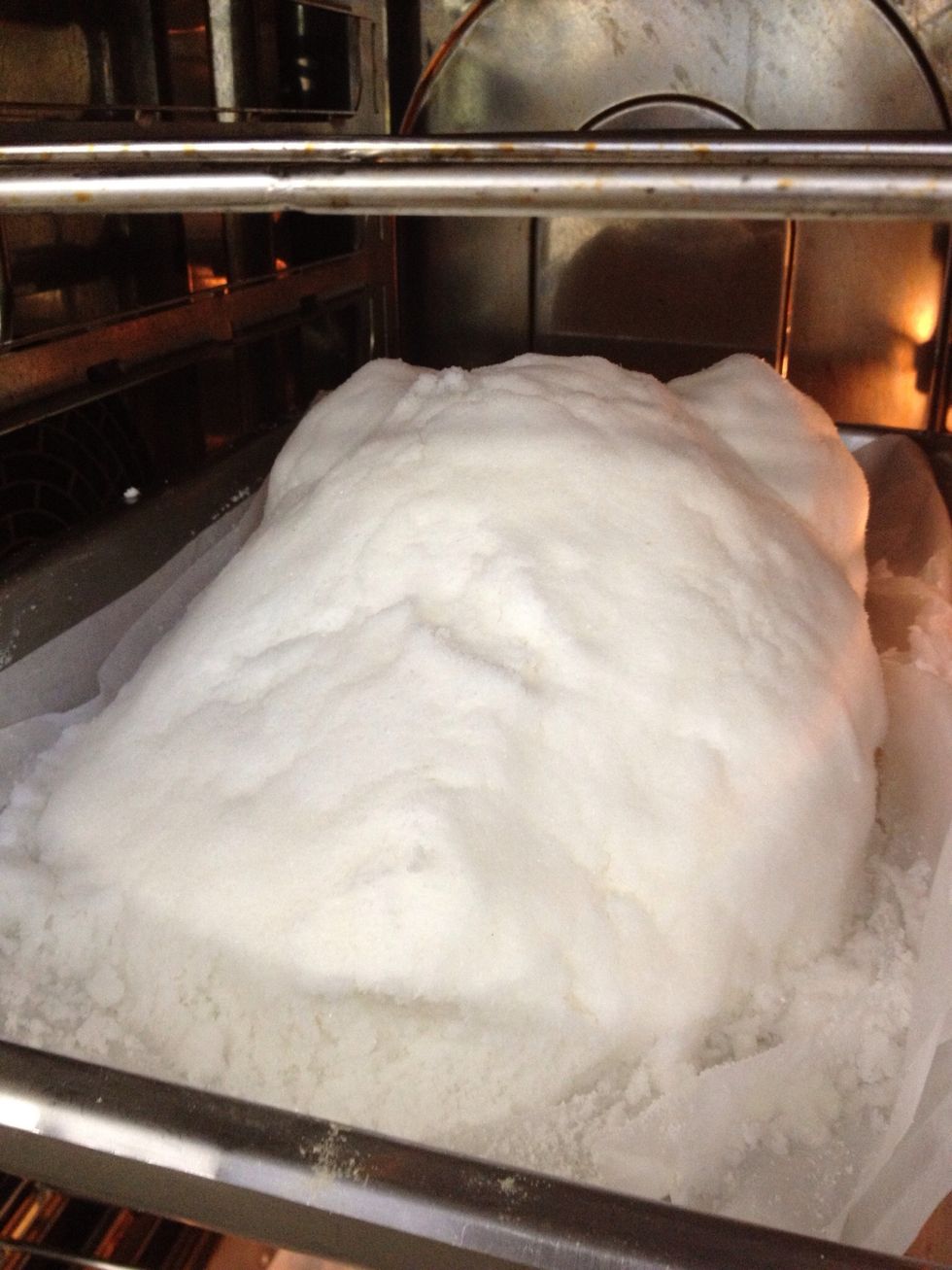 Guess what I've got in here cooking for you guys?? Thank you again for checking out our guides, your awesome messages and great support from around the globe. With Love, Micho and family.
Optional: add white bean sprouts. So now you have yourself an antioxidant that's so powerful and can be eaten with steamed rice or as a side to beef. If you have variations to this, please share.
1.0 Chinese Cabbage
1.0c Rock salt
1.0c Sugar
2.0c White vinegar
3.0 Large white radish / turnip
15.0 Cloves Of garlic
3.0 Large sticks of ginger
2.0 spring onion
1.0 White onion
1/2c Korean fish sauce
1.0 Large Carrot
1.0c Sesame seeds
1/2c Korean chilli (Dried chill)
1.0 Gas mask (optional)
Michel Daher
Micho here. Amateur experimental chef and lover of food. Thanks for all your support. Join my Food Journey www.naturallygoodfood.com