Supplies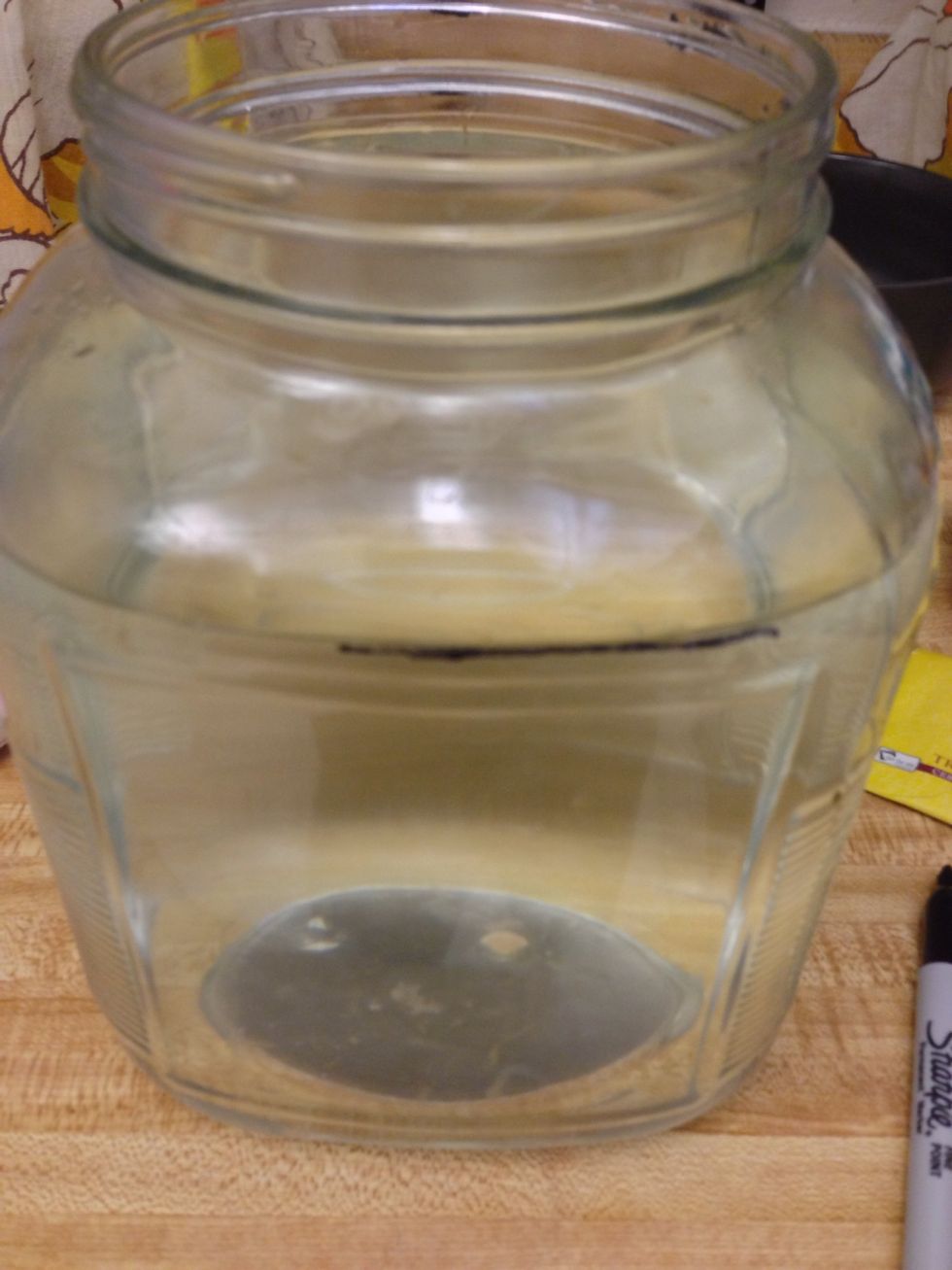 Add 13 cups of water to your jar, mark it, then dump it.
Boil water in a large non reactive pot. If you're not using bottled water, or non chlorinated water, boil for at least twenty minutes to remove chlorine. Add to glass jar to the marked line.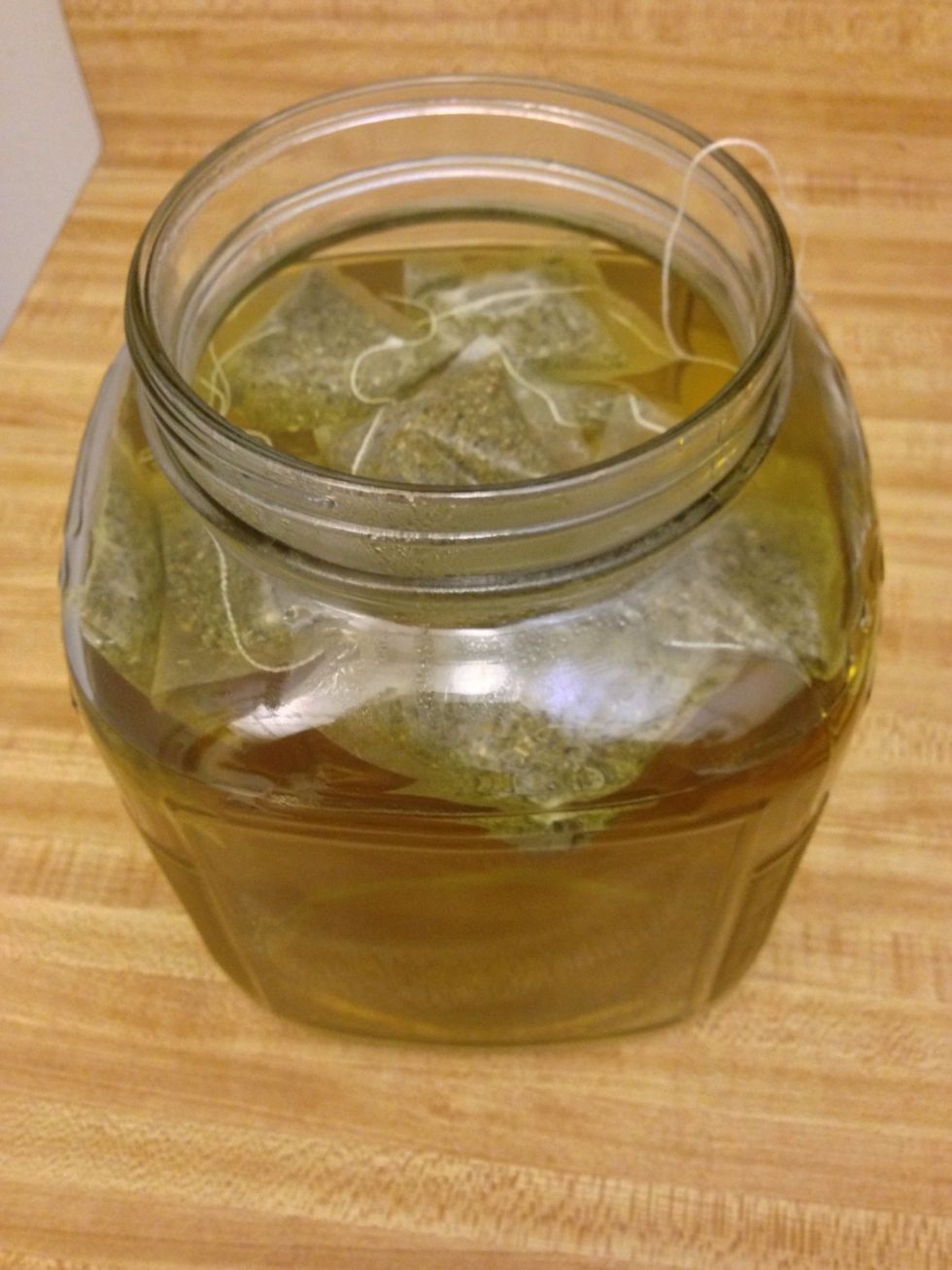 Add sugar and tea bags with paper removed from string. Steep for ten minutes, then remove tea bags.
Allow tea to cool until room temperature. Tea that is too hot, will damage the SCOBY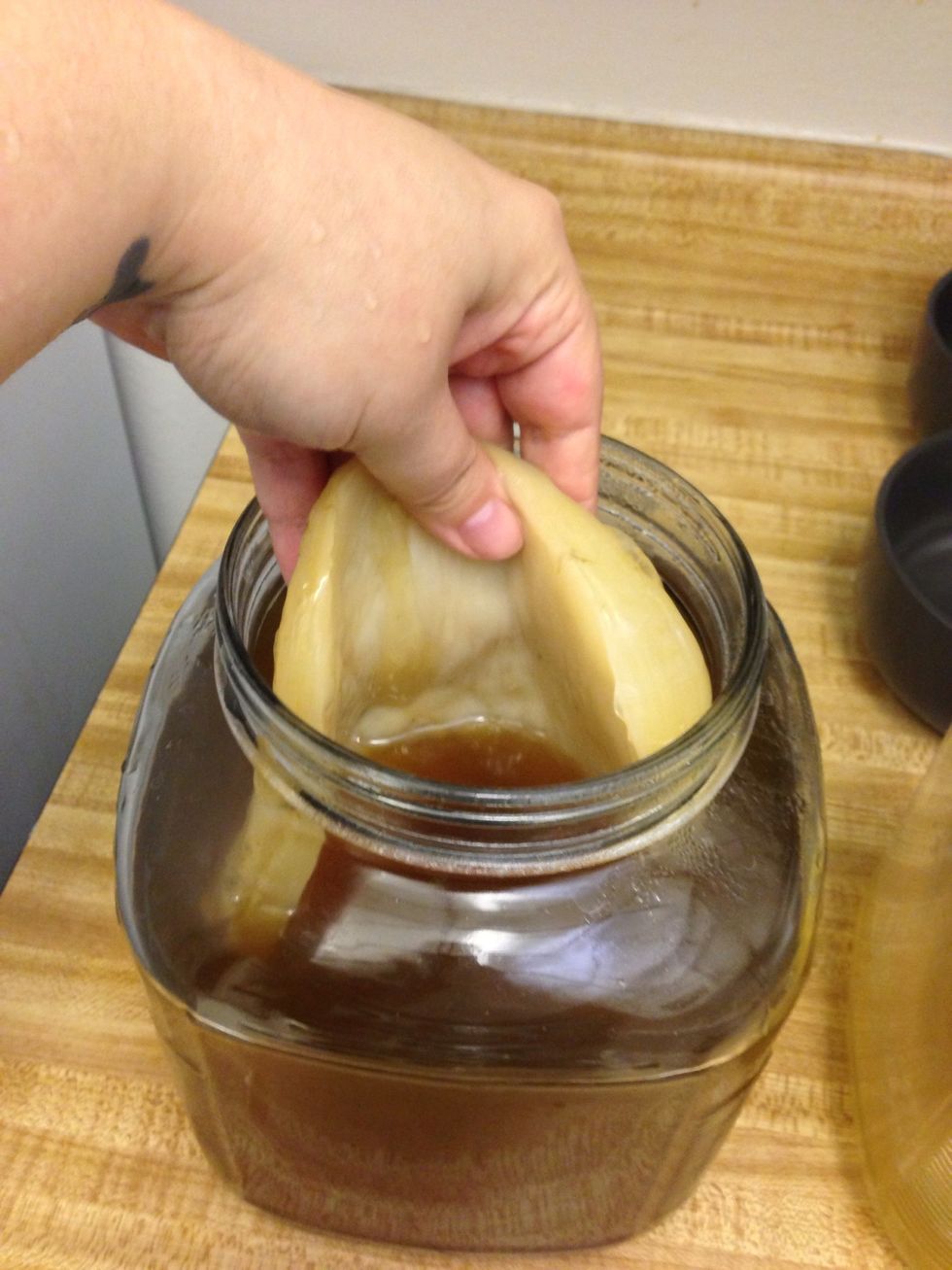 Place SCOBY in cooled tea.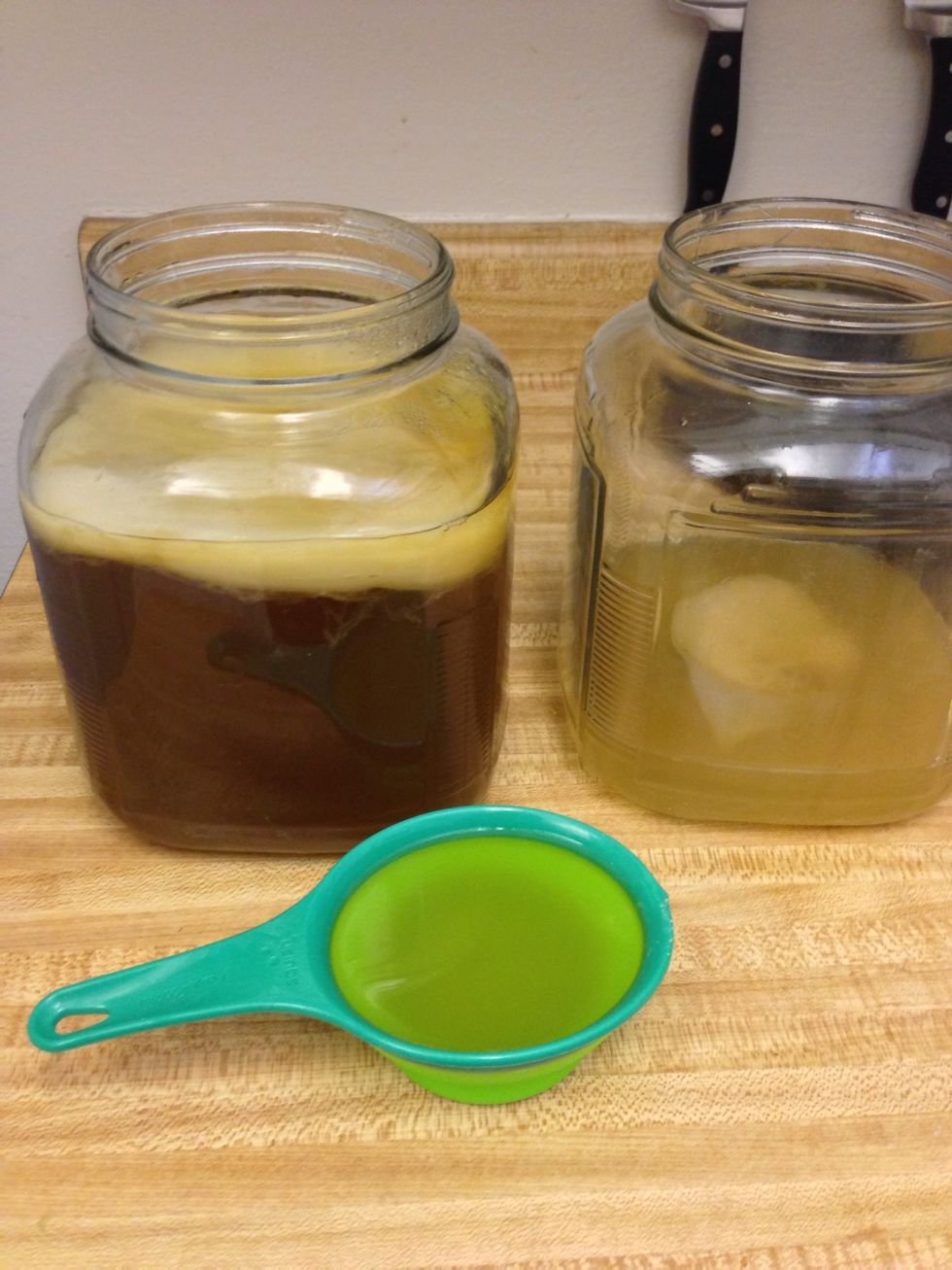 Add SCOBY to the tea and a cup of Kombucha from your previous batch to help get it started. You can use your favorite store bought brand, or apple cider vinegar, but make sure the vinegar isn't raw.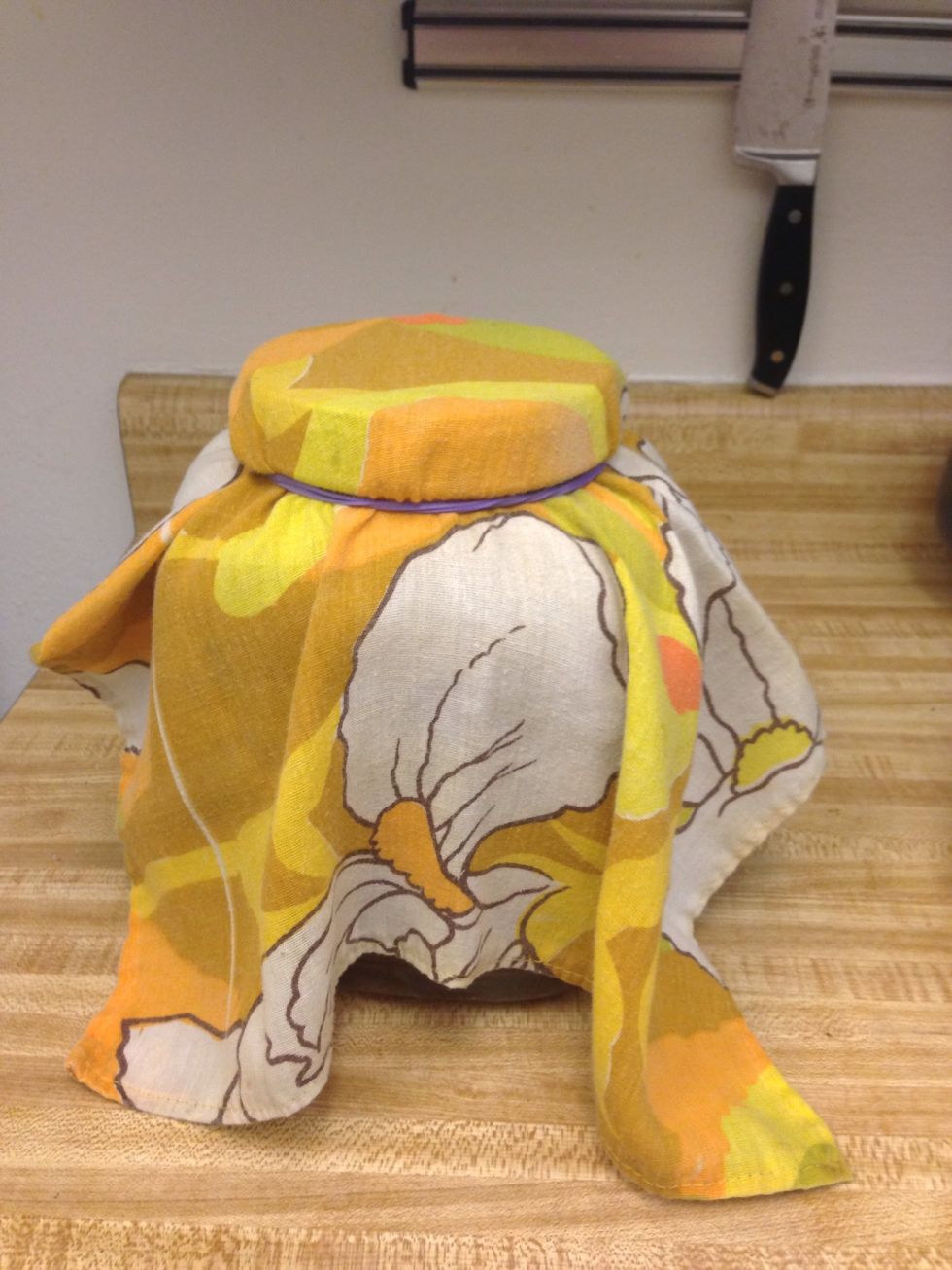 Cover your brew with a cloth and rubber band to keep bugs and dust out.
Check your Kombucha in ten days by sticking a straw into the batch and drawing out liquid. Depending on your preference, you can brew longer or bottle it. ,
If you prefer a carbonated Kombucha that's sweet and bubbly, check out my Kombucha second fermentation guide.
Once finished, you will have two SCOBY's. Separate the mother SCOBY from the baby.
If you plan to make more Kombucha go right ahead! Remember, if you plan on making more batches, save about a cup of the tea for each new batch.
If you plan to store your Kombucha, place them in an air tight container submerged in tea from the previous batch. Before you begin your next batch, remove from refrigerator two days in advance.
SCOBY's may be left on the counter with an air right lid for up to ten days.
1.0 Kombucha SCOBY
10.0 Green or Black Tea bags ( non herbal)
1.0c Organic Sugar
13.0c Non Chlorinated water
1.0c Starter Liquid or apple cider vinegar (not raw)