I have a guide that explains how to make the meat for the meatballs :). so prepare them ahead of time; and you can wait a day or just start right after u prepare the meat;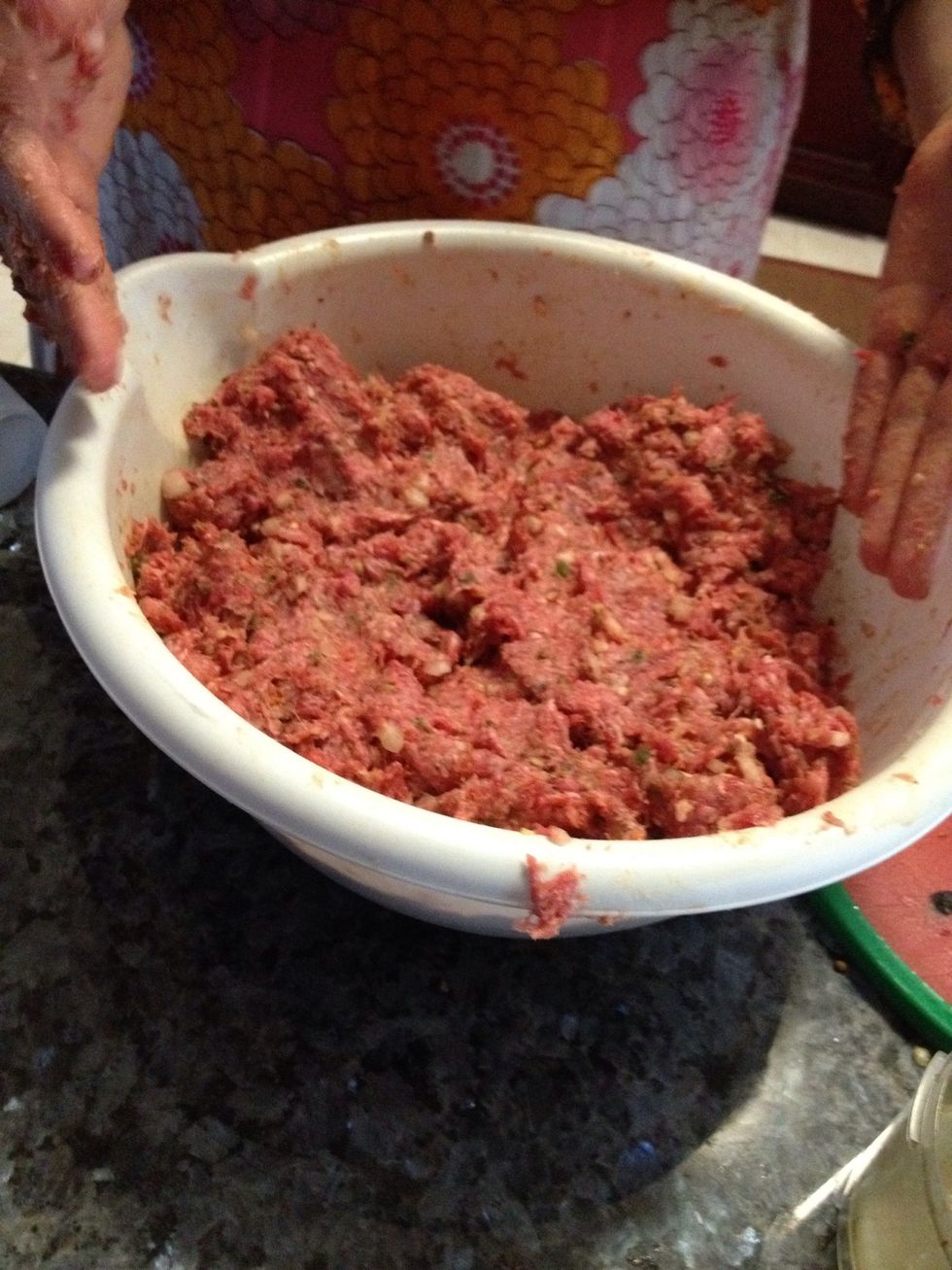 This is how the ground beef should look once your done!
also if meat is not sticking together add 1 egg to the mixture and put in fridge for an hour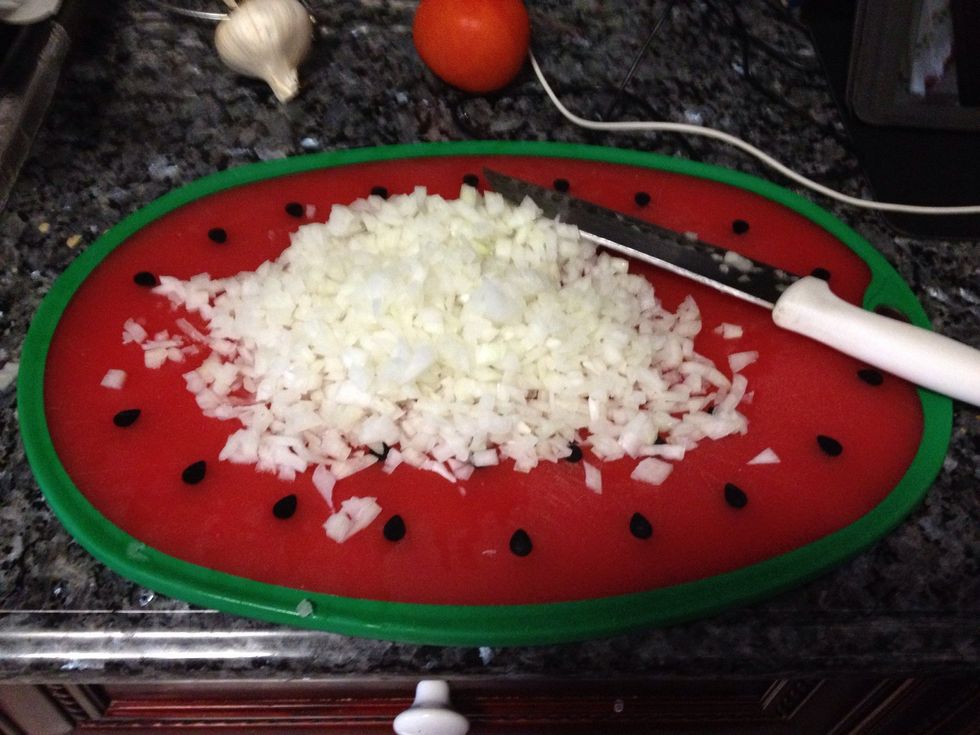 Dice onions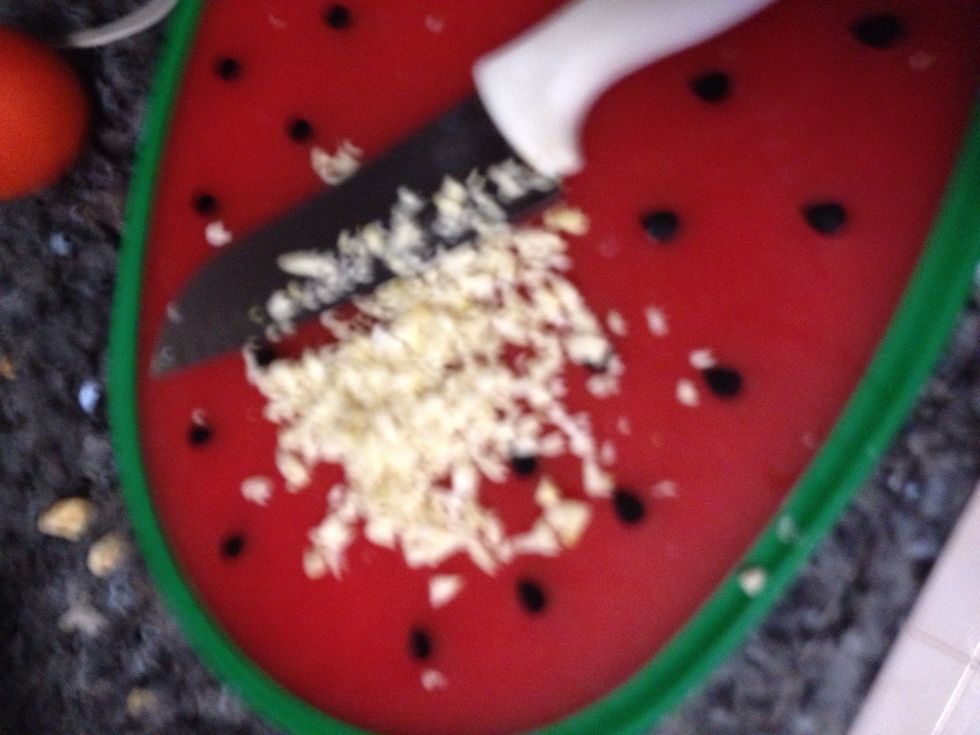 Then Dice the garlic and put in pan which you will cook meatballs in.and sauté the onions and garlic to a light brown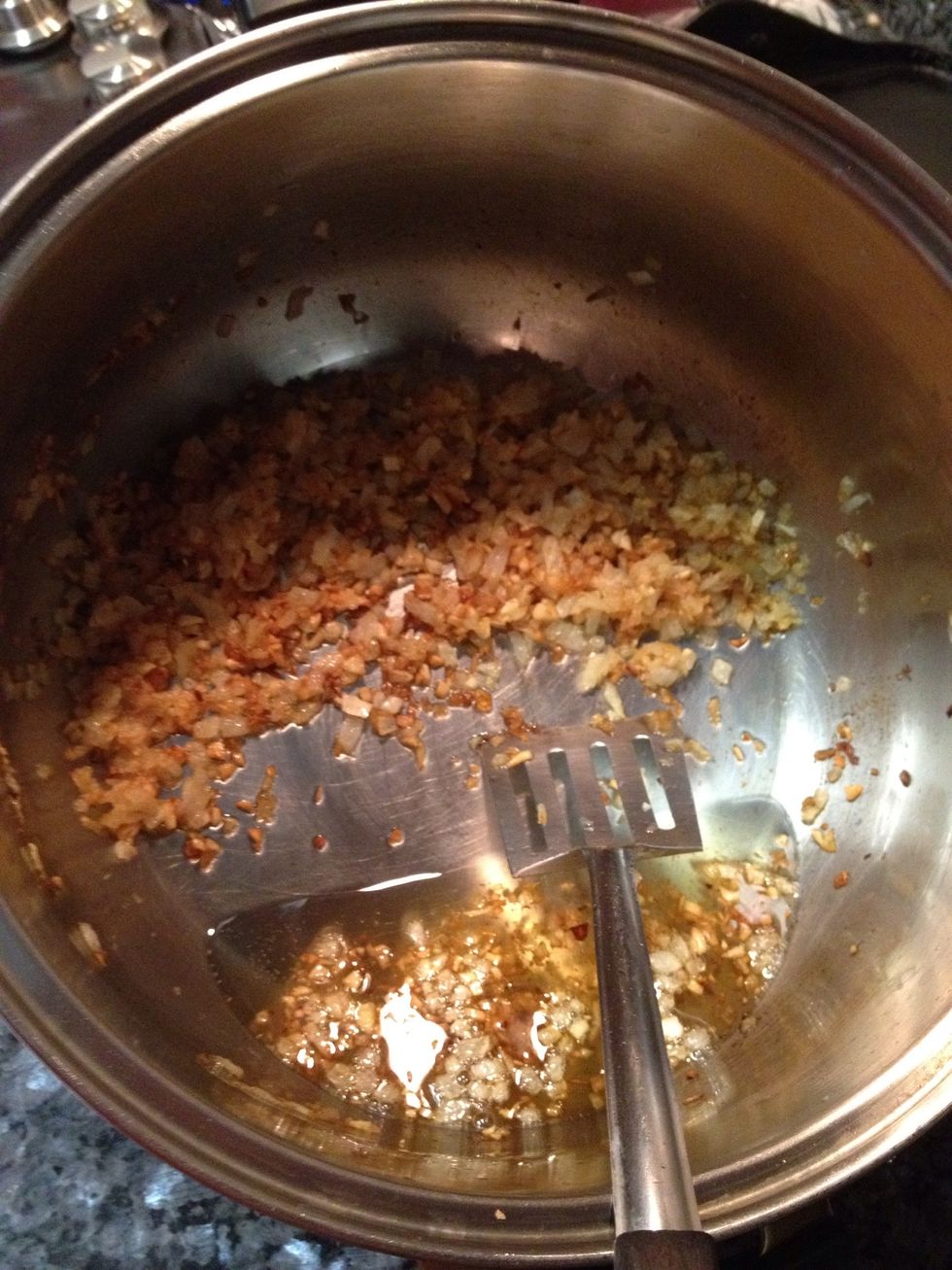 sauté them light brown ; they can be lighter than this; and tilt the pan so that the oil will be separated and let onions cool off.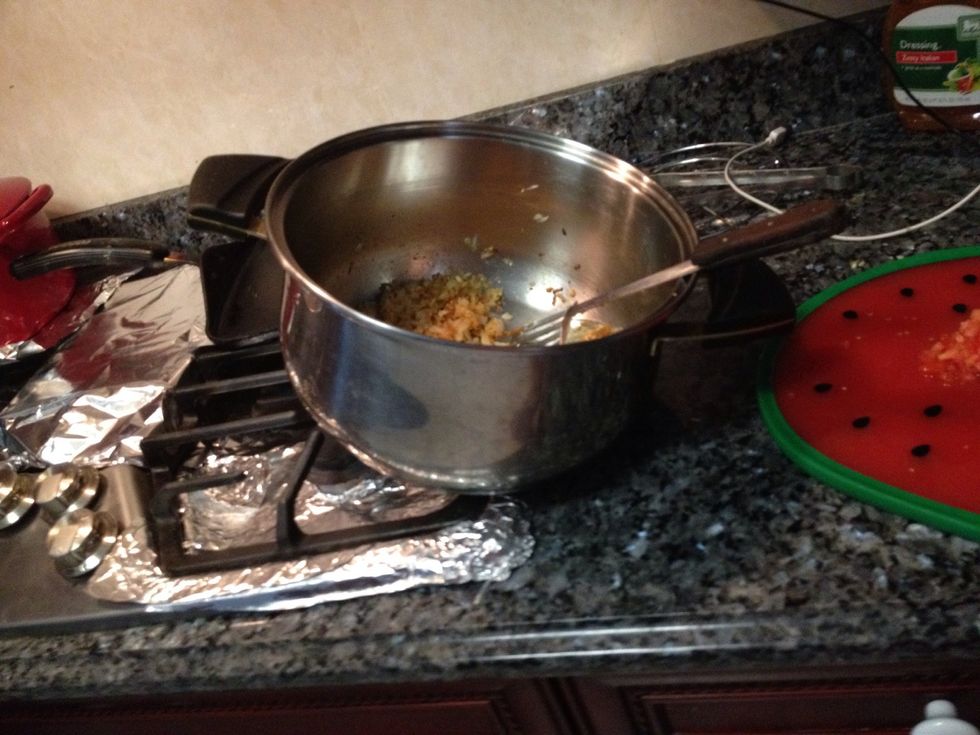 separating oil from onions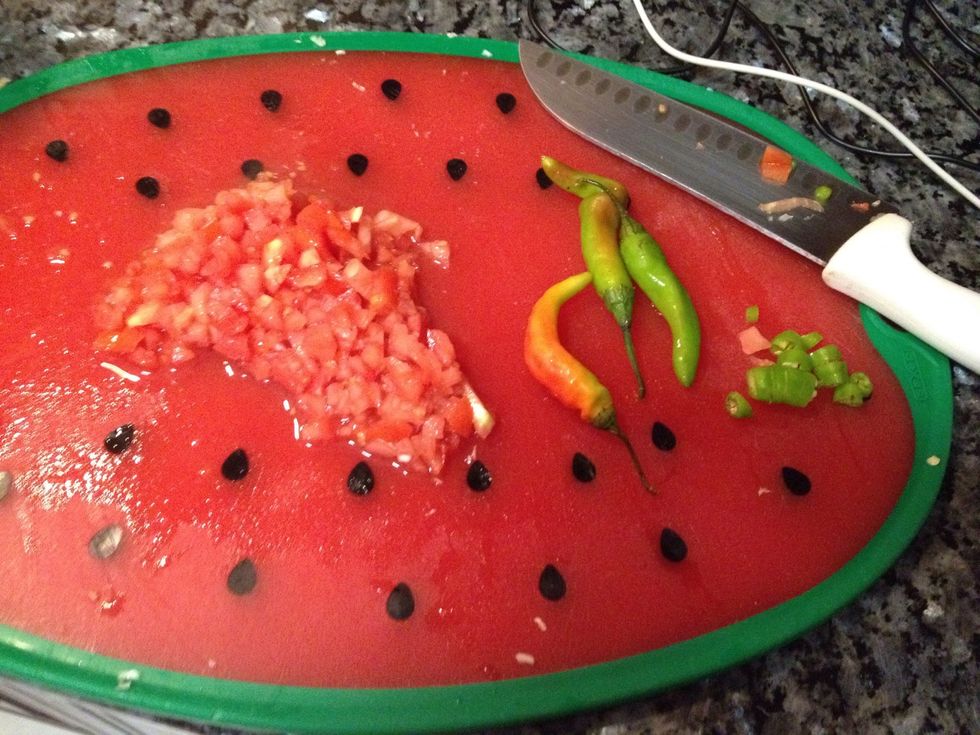 Now cut the green peppers; you can use jalepeno peppers if you like and dice 1 tomato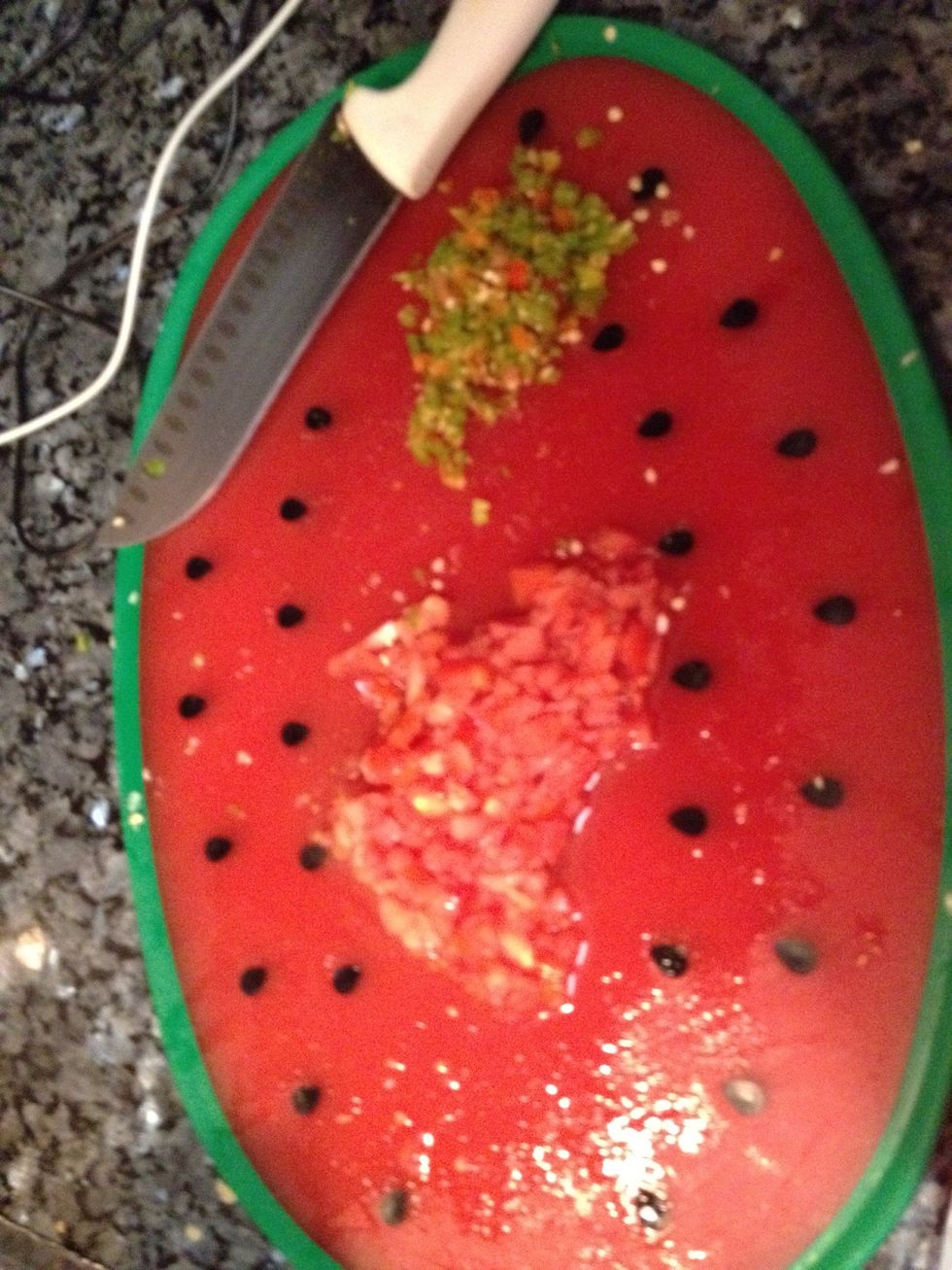 You can add as much green peppers as u like; to it tast we added just a few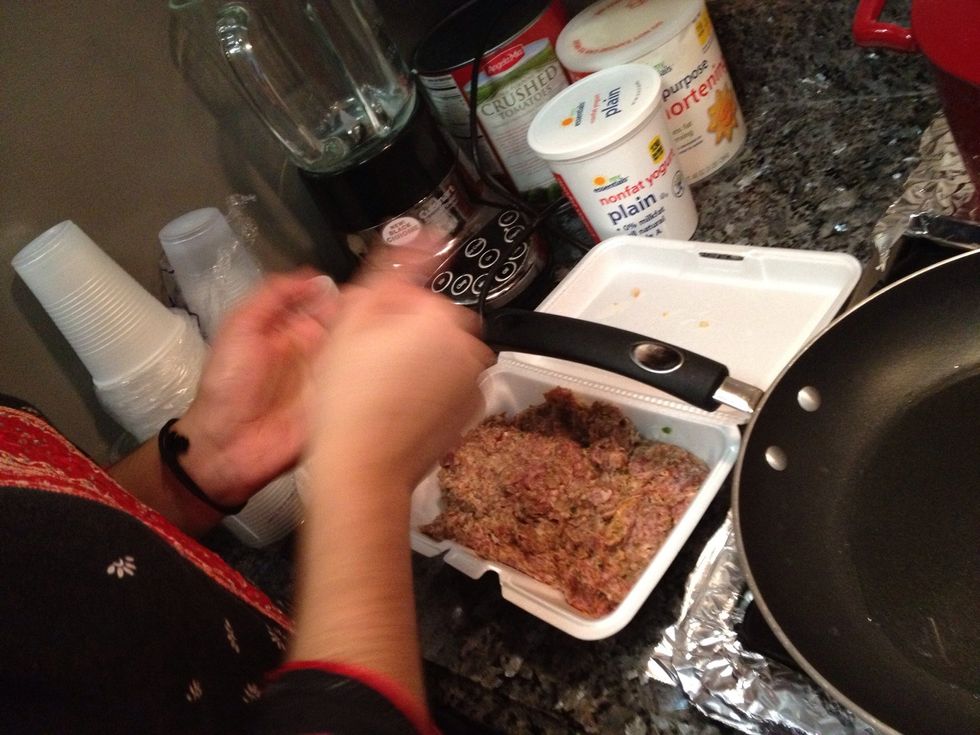 Now at this time you want to start making the meatballs in a separate pan! Form the meatball;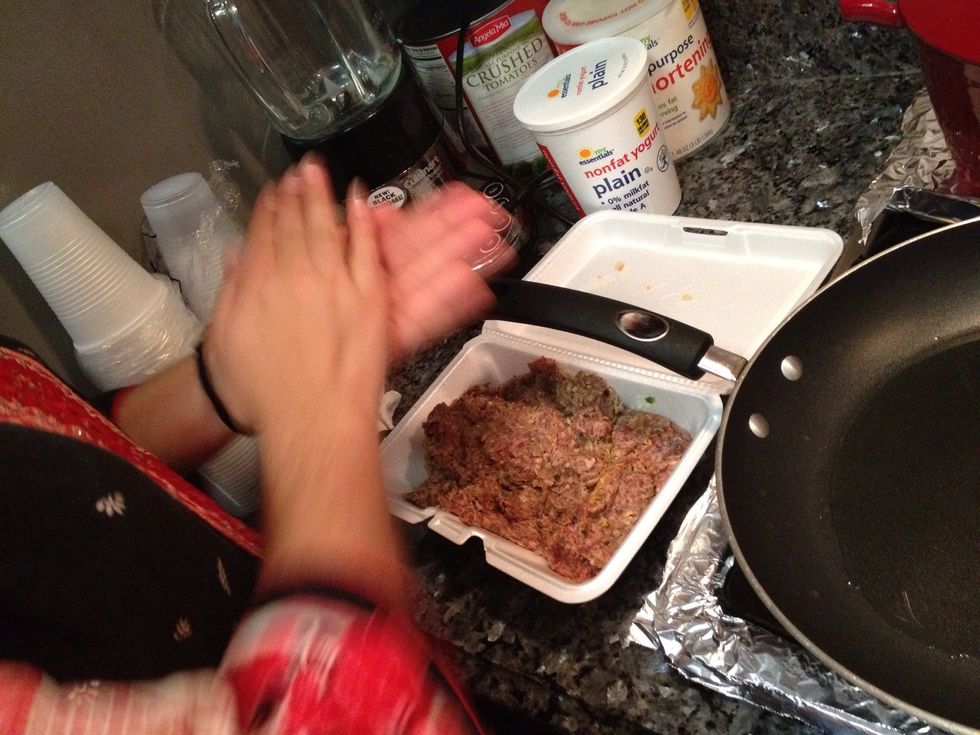 Roll it in your palm until it is round shape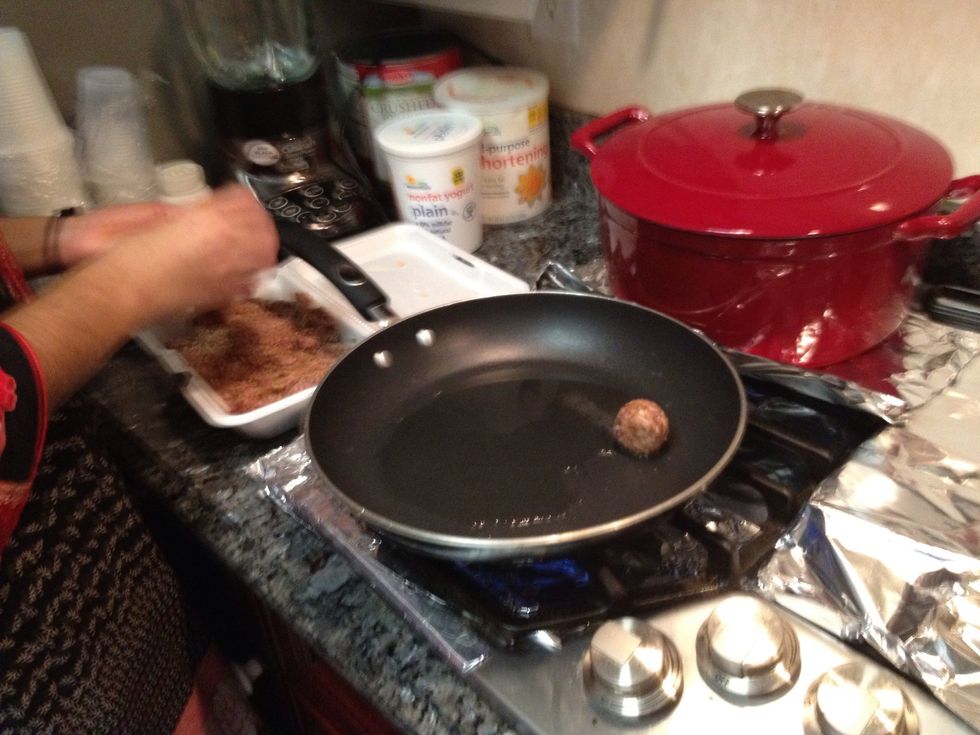 And put in pan with little oil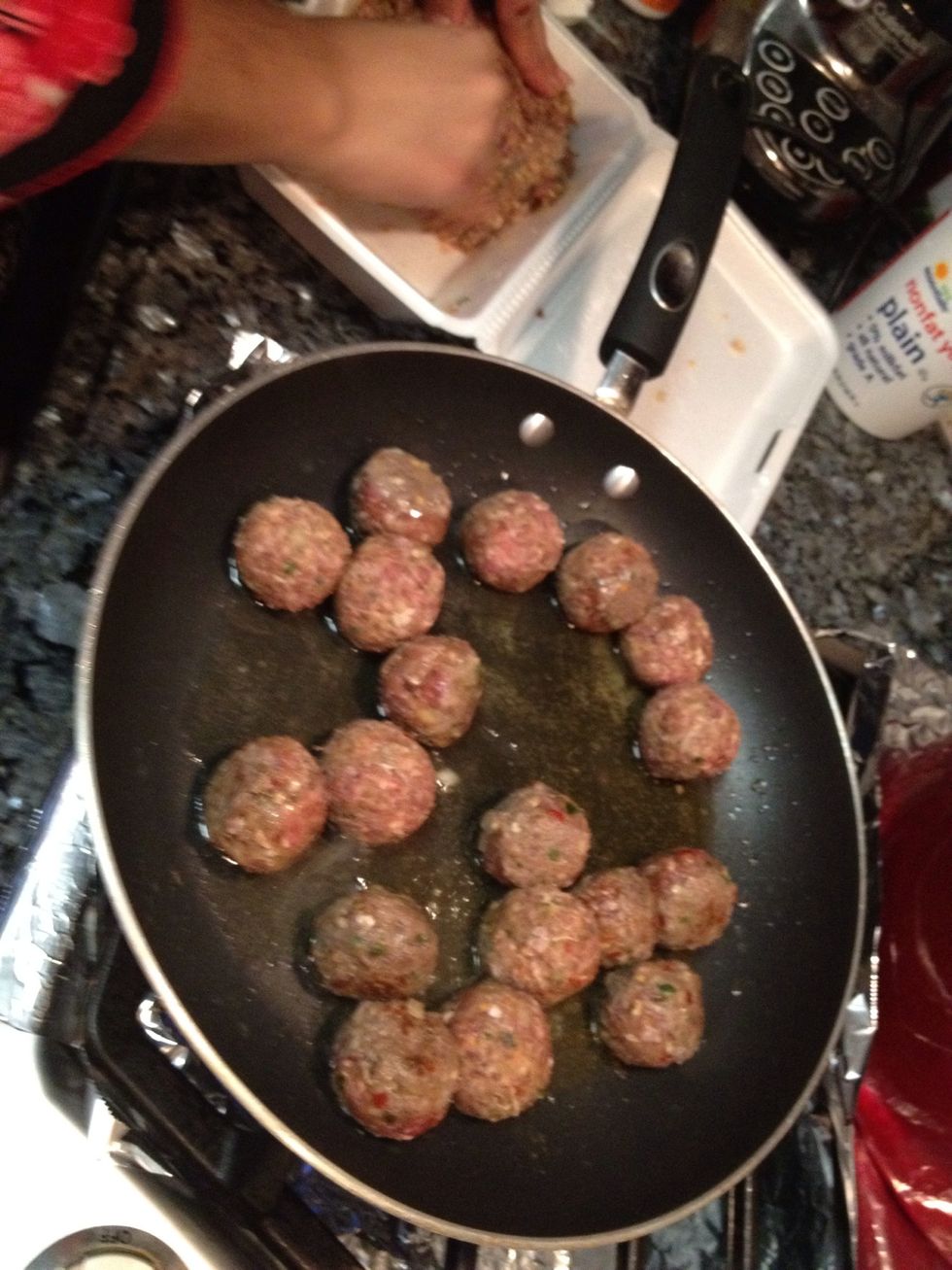 Keep doing this and keep turning them! See they are getting darker on the sides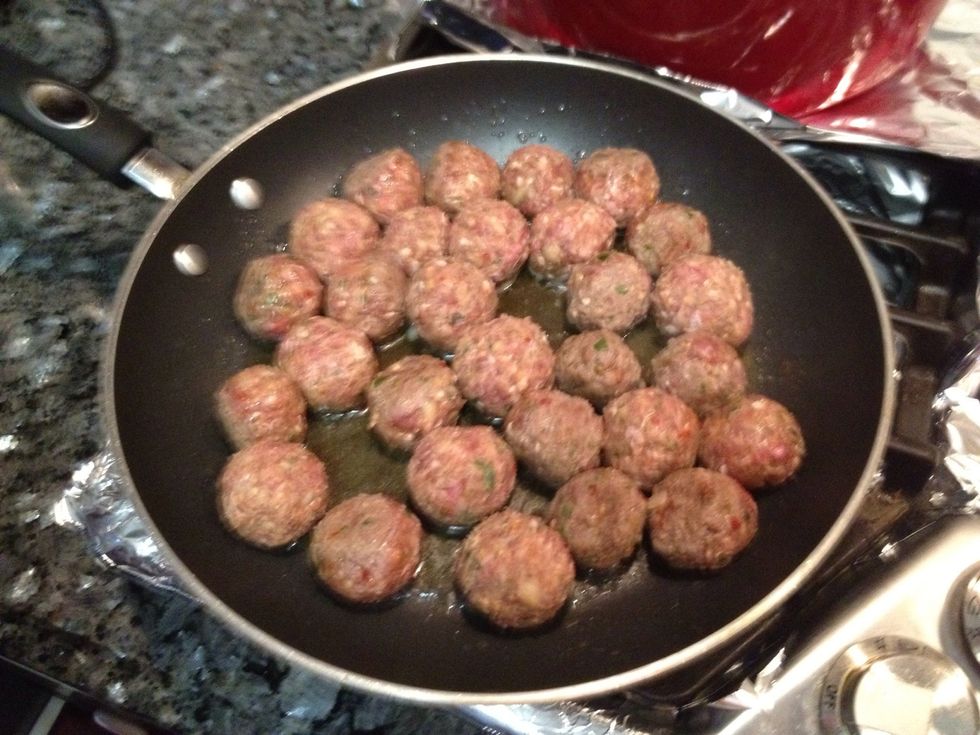 so many meatballs!! keep turning them!
Now once the onions have cooled off a bit; but them in a blender; leave the oil in the pan; you will use the same pan and oil later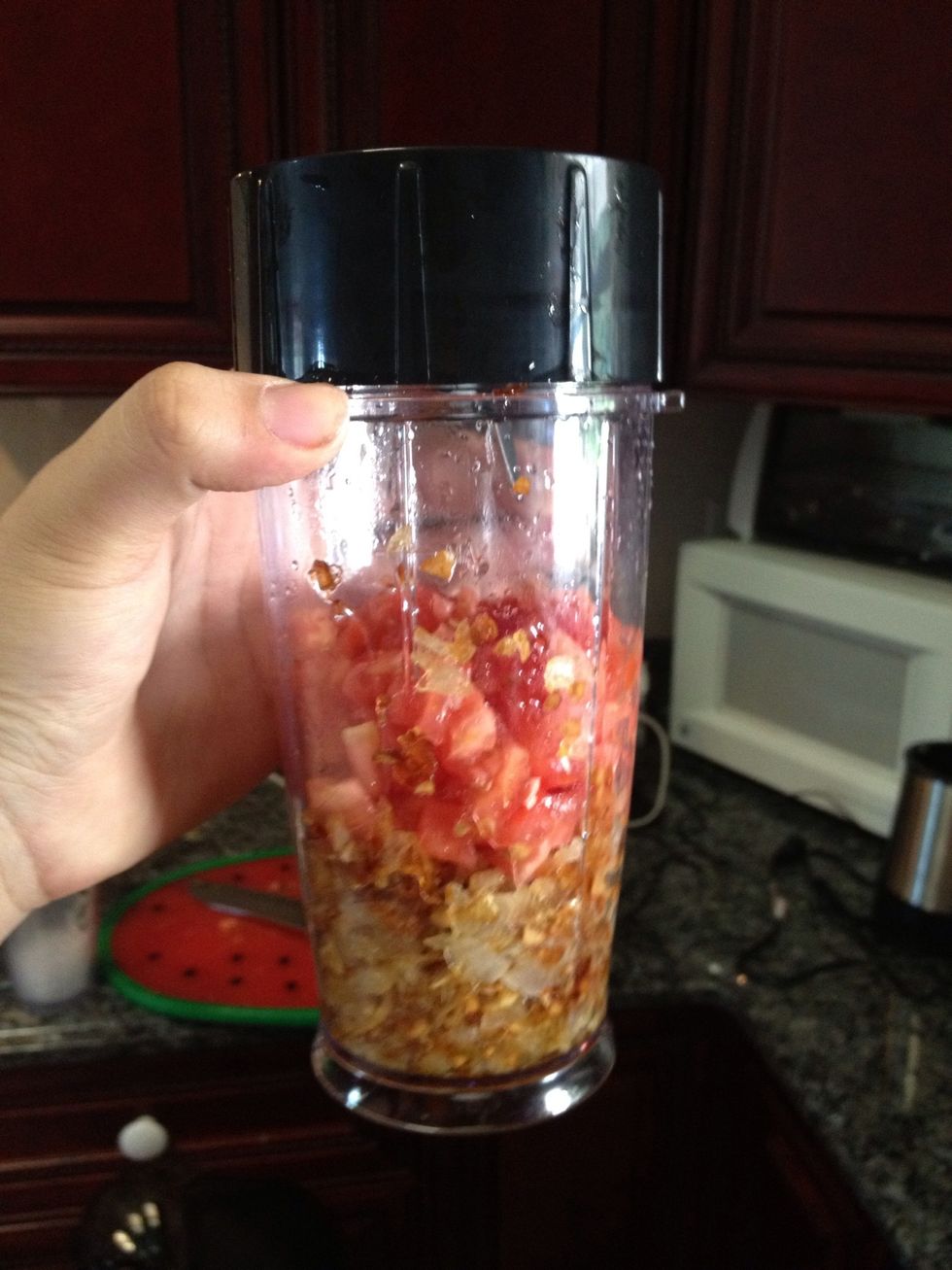 Add the tomato and blend!!! it may stop blending but don't worry just add the peppers and water!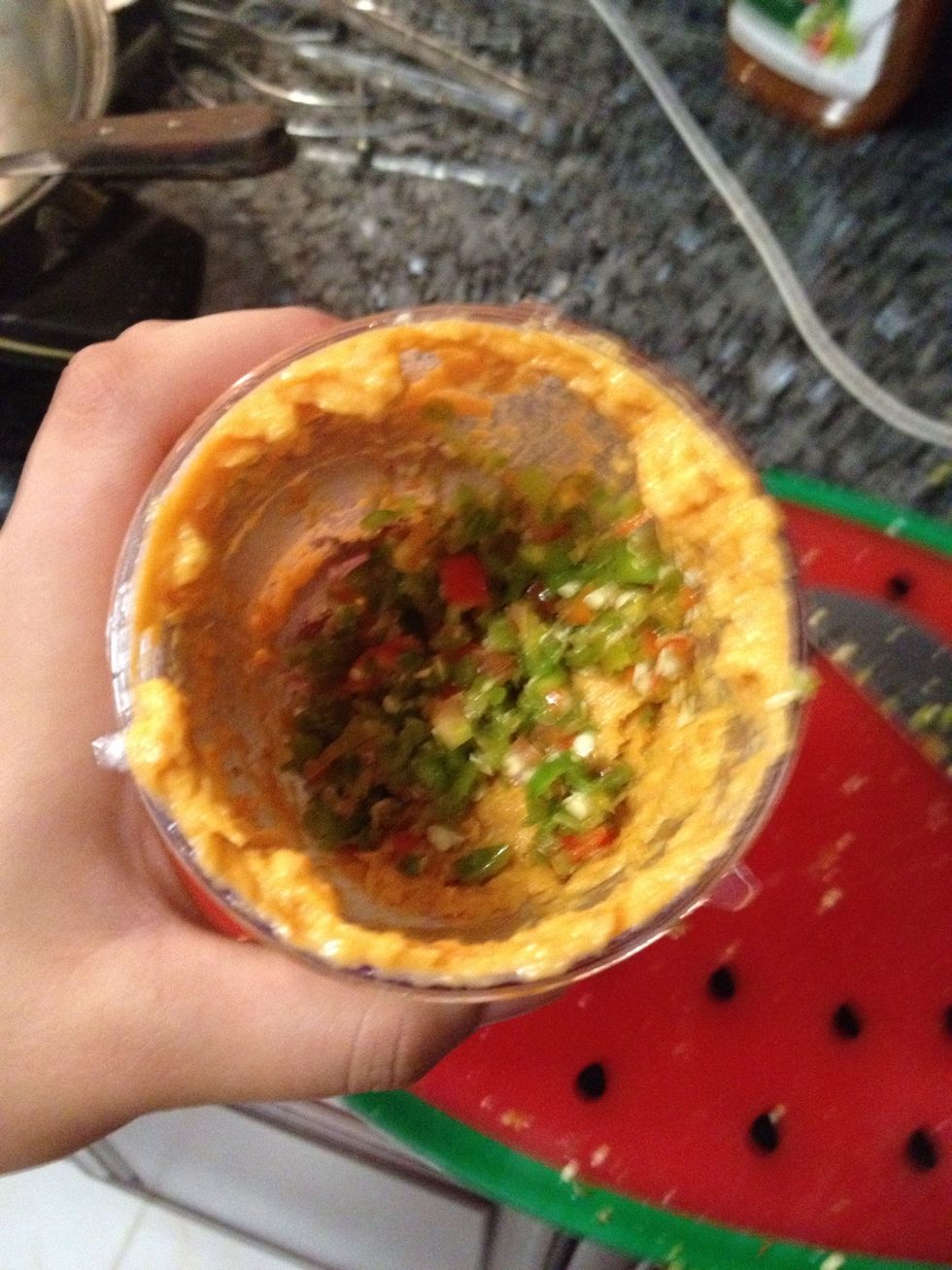 Adding the green peppers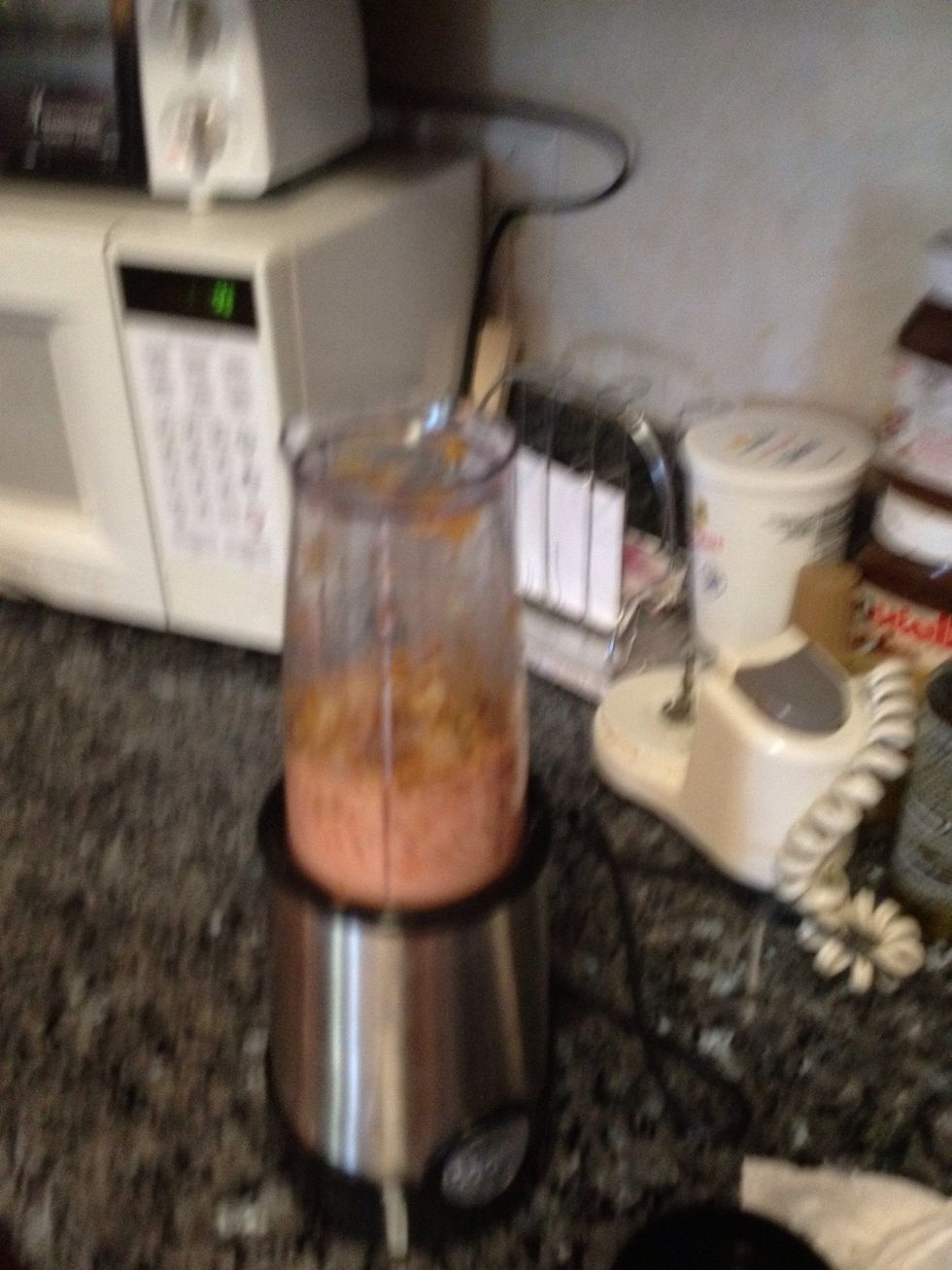 And blend!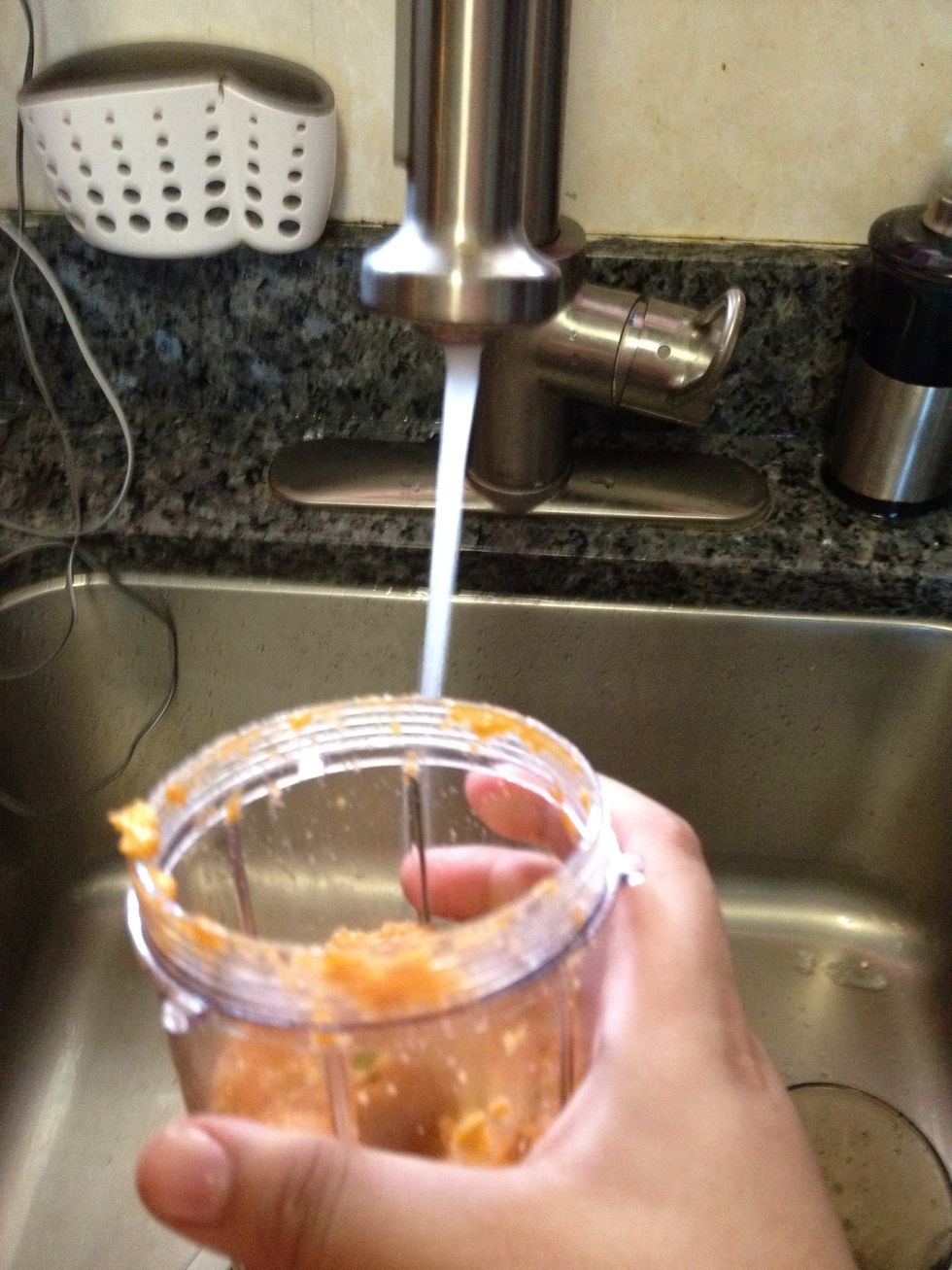 If it stops blending add a little water not to much! (if u need more while blending you can add it)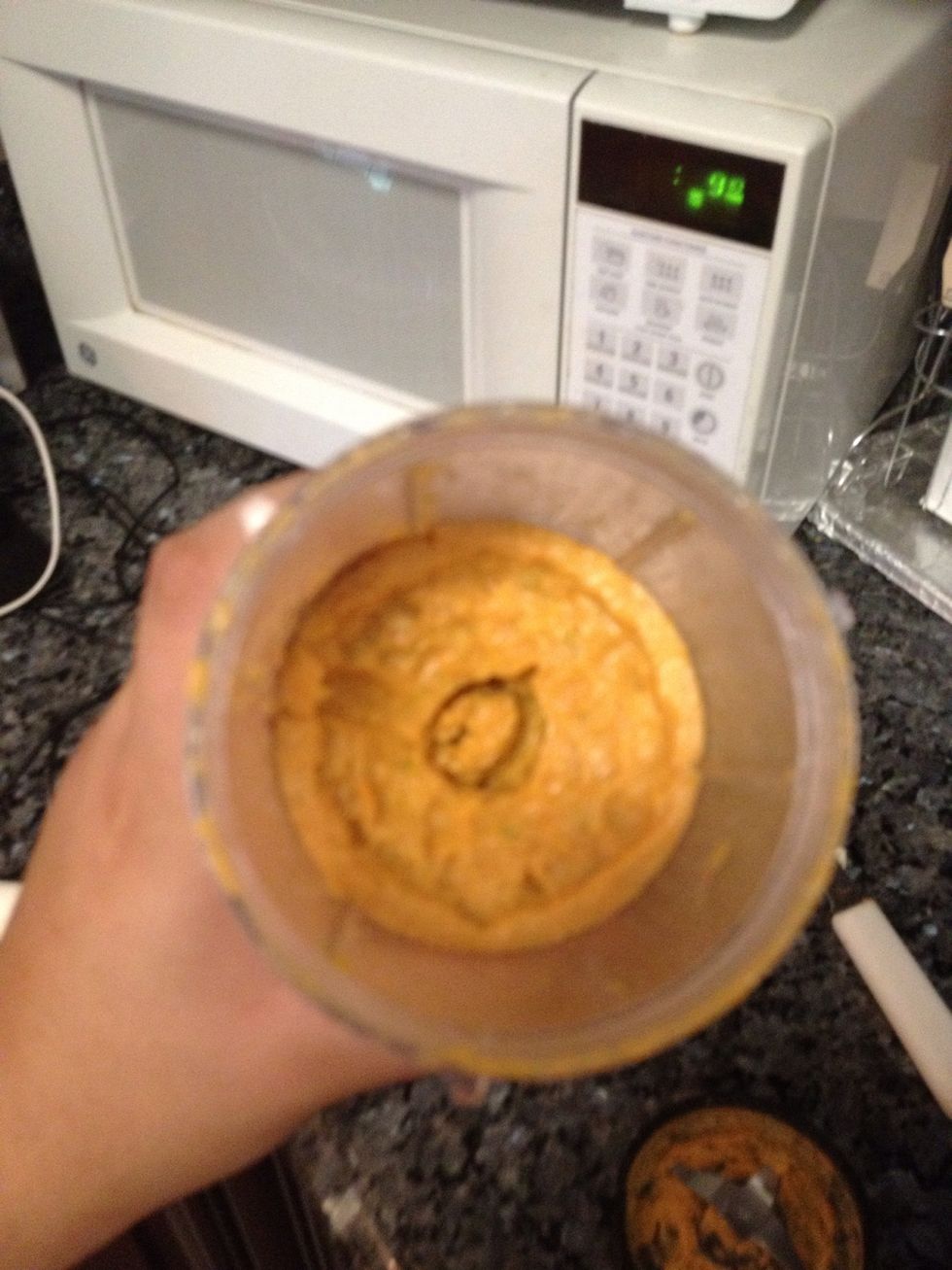 Now it's all blended; should look like this; onion tomato and green peppers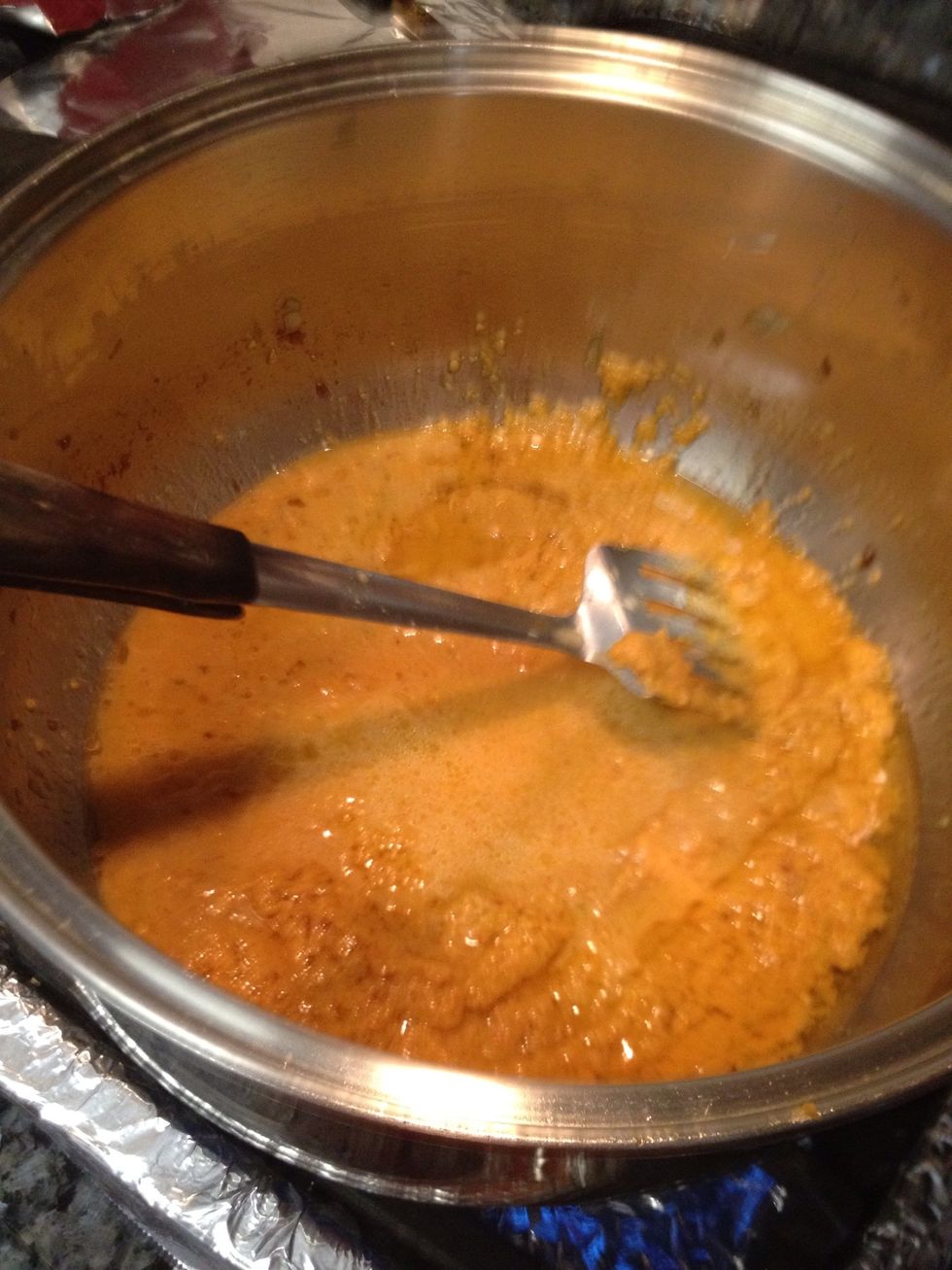 Next. Take all of the blended mixture and put it back in the pan u used to sauté onions in the same oil! now keep cooking the mixture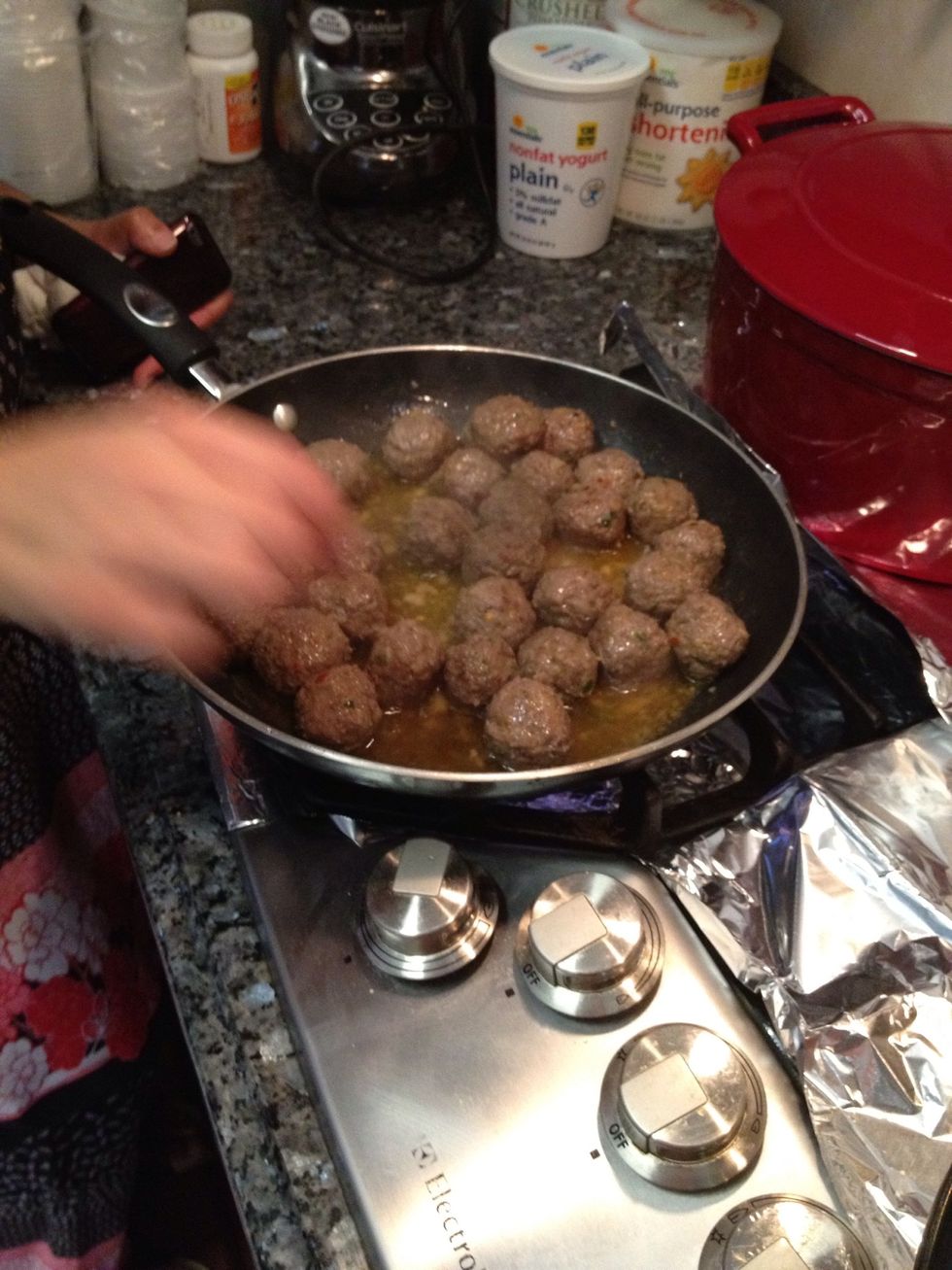 While you were blending all of the ingredients your meatballs should have been cooking; and you should keep turning them!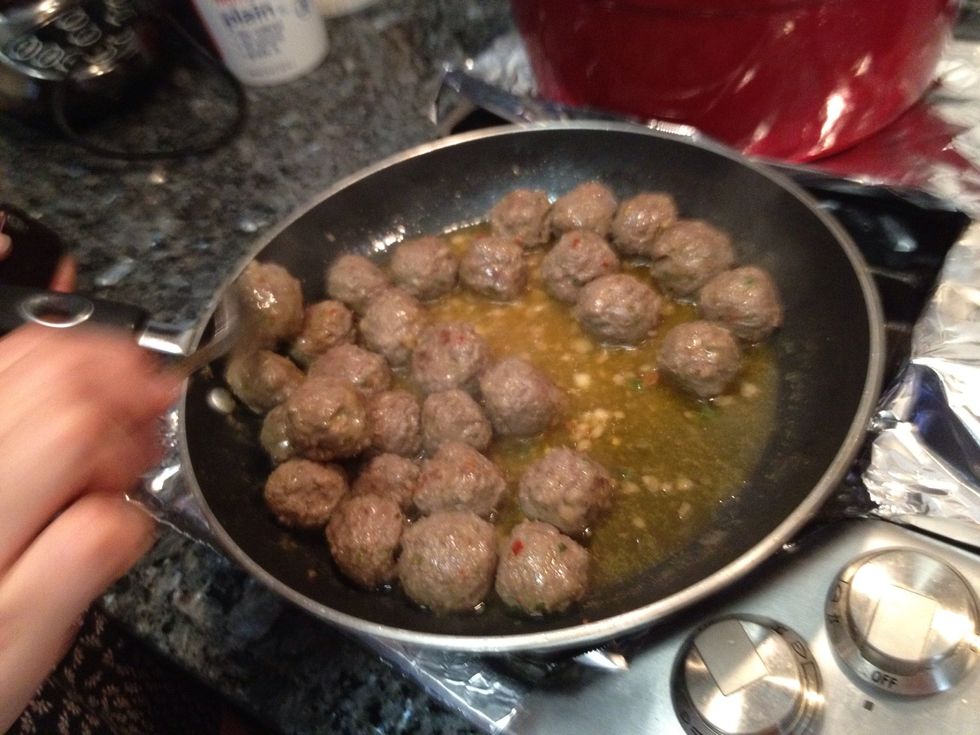 They are getting brown; keep doing it!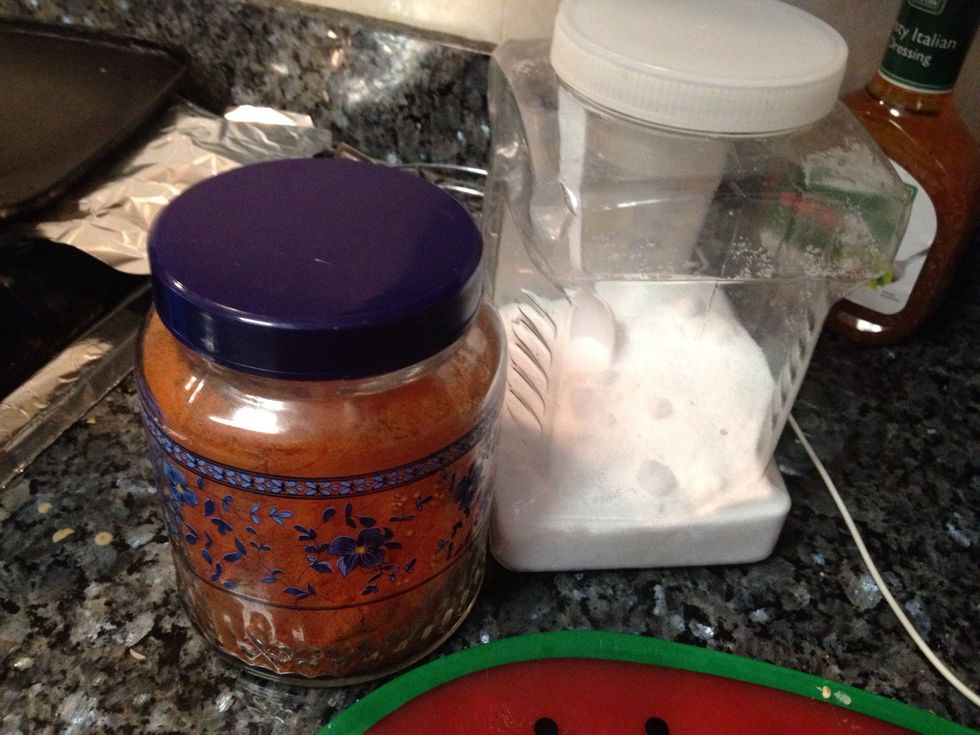 now add the red chili pepper and salt in the pan with the blended onion! (not the meatballs)i used about 1 and 1/2. spoons of both; but you have to put as much as you think you would like
both of them are cooking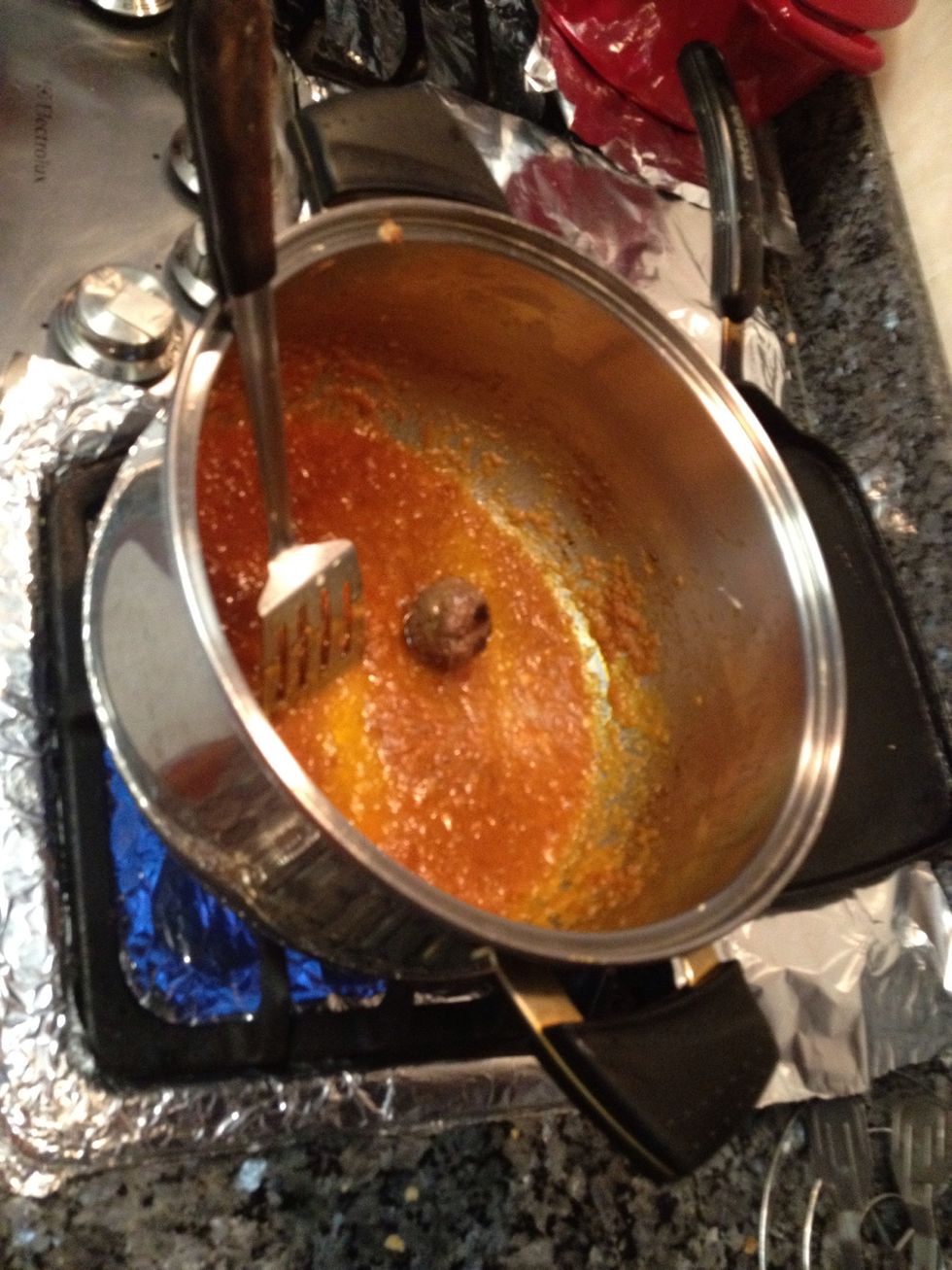 now once the mixture is Cooked a little for about 10 mins. (should look like this color) and meatballs have been cooked; add all the meatballs to the pan with the blended onion mixture..
All of them!!! you are almost done!!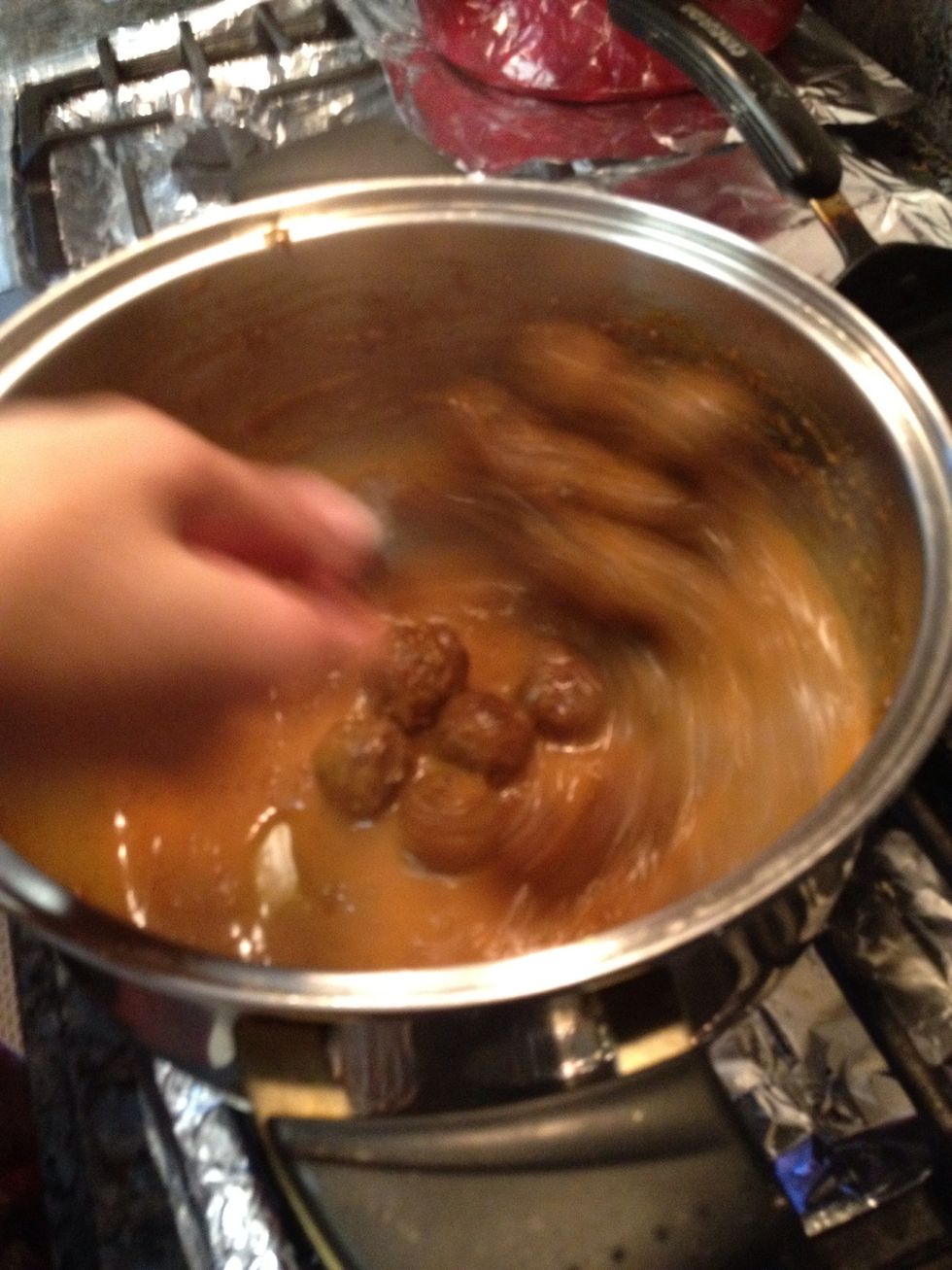 mix them up so all the sauce covers them! the meatballs should not break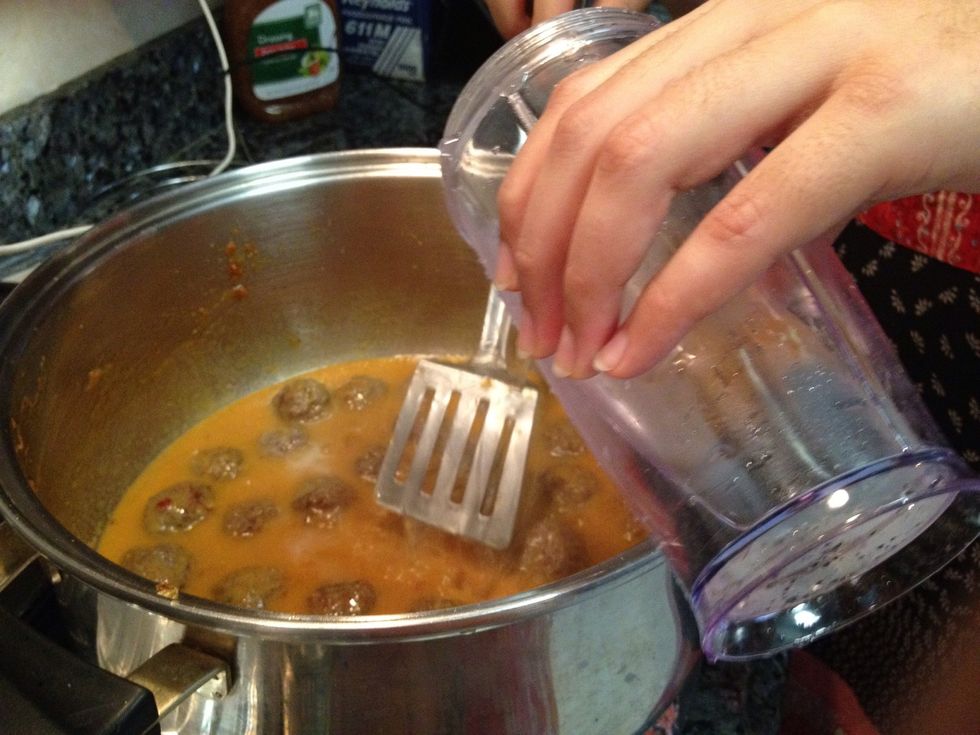 now after about 7 mins of cooking them; add About 2 glasses of water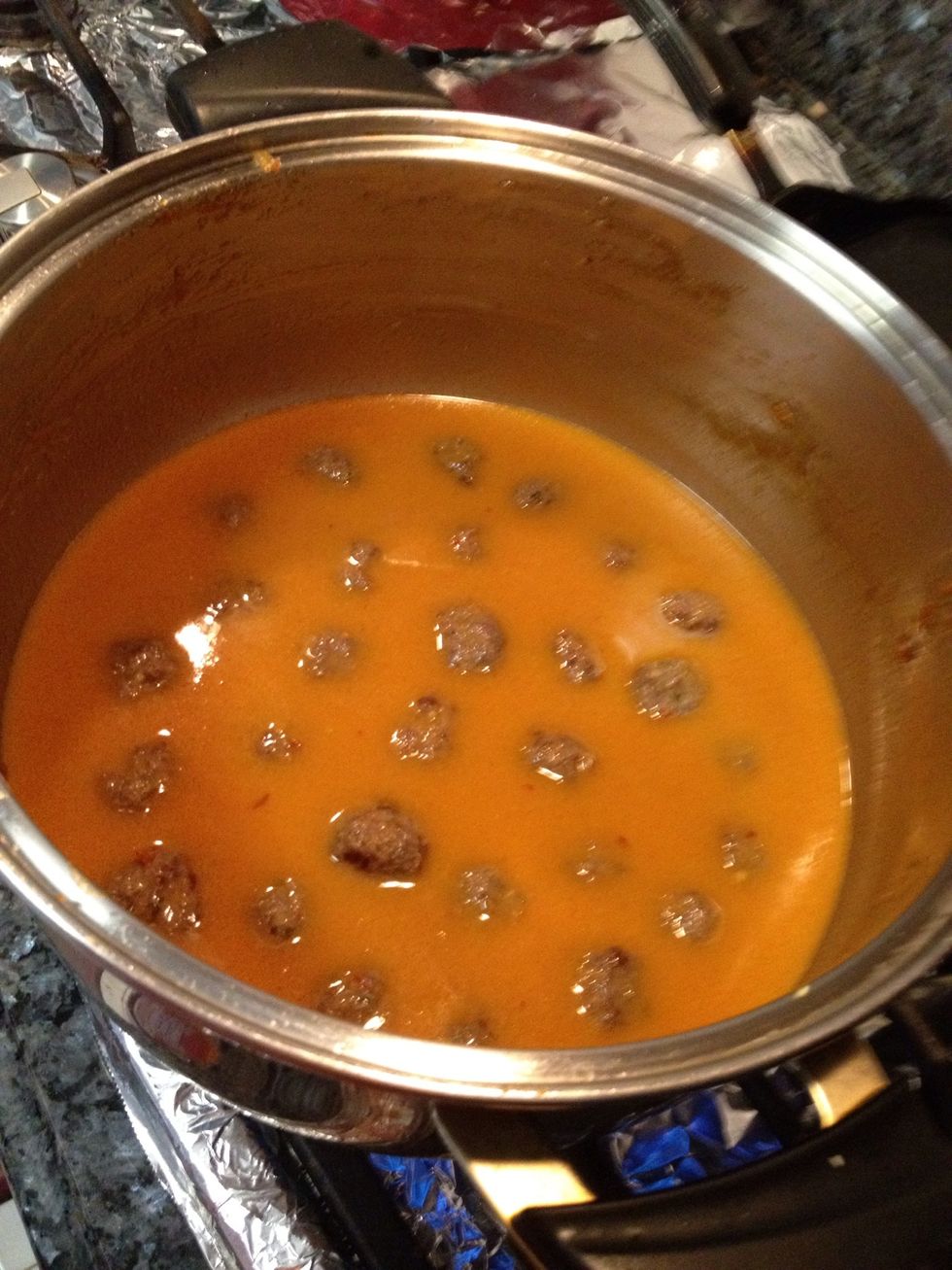 u should jus be able to see the tips of the meatballs!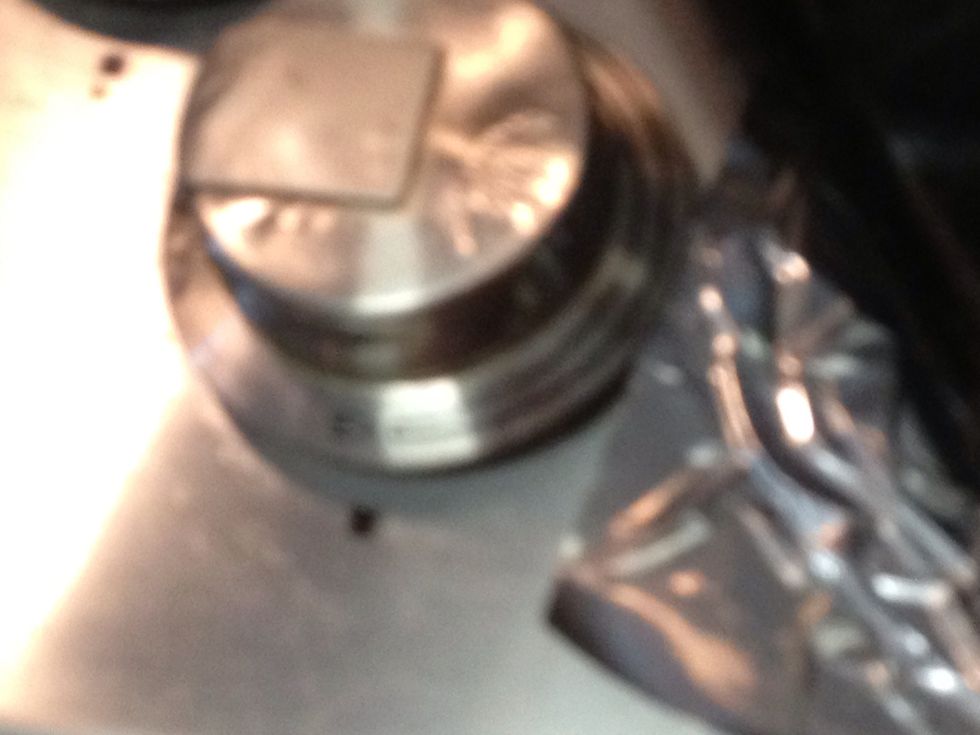 lower the heat! really slow
and put a lid on it! they should be ready in 10-20 mins; maybe more; you will know when it's ready because it will have a thicker consistency!! this whole process should take about 1 hour!!
1.0 onion
1.0 clove of garlic
red chile powder
green chili peppers
water
Ground beef prepared for meatballs
vegetable oil
Salt