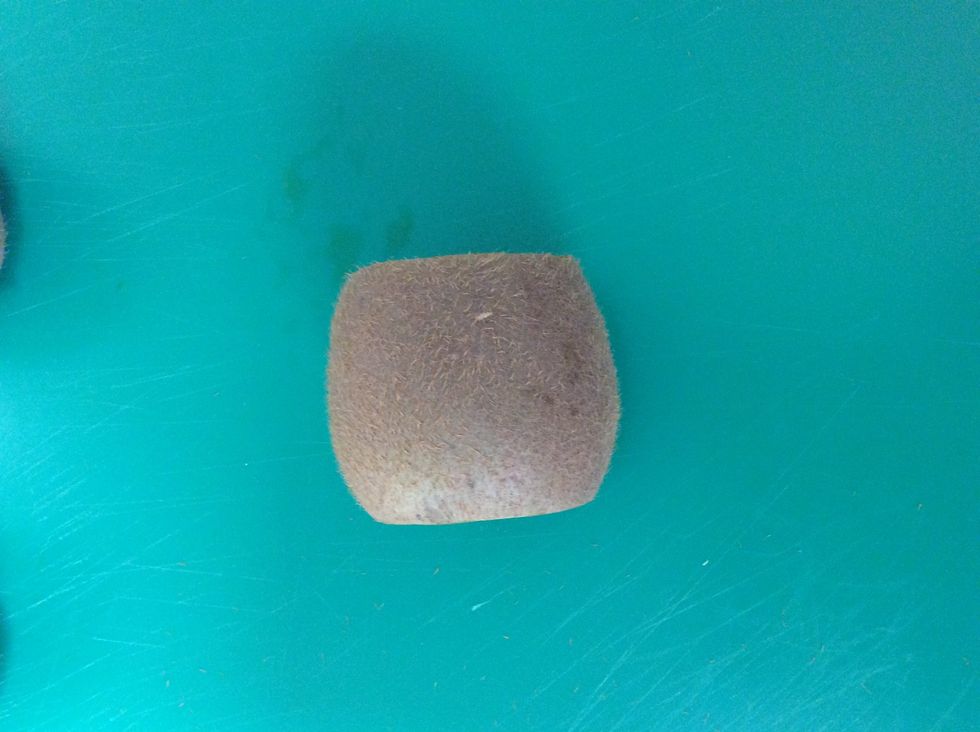 1. cut ends of without cutting too much of the kiwi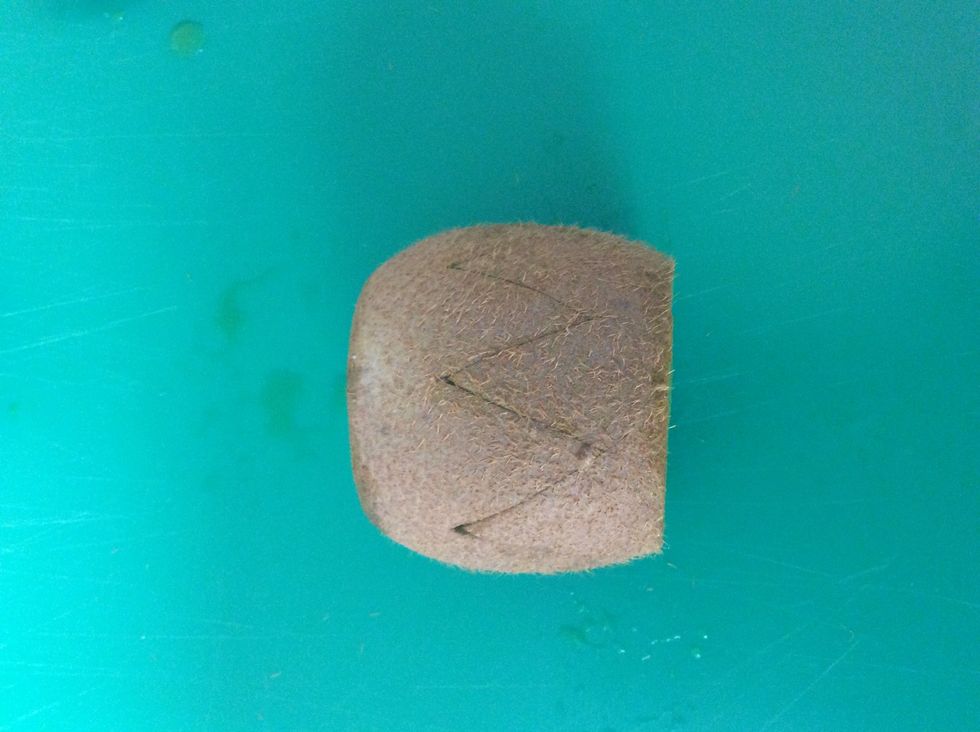 2. Cut diagonal cuts into center of kiwi creating triangle shapes (approximately 2 cm)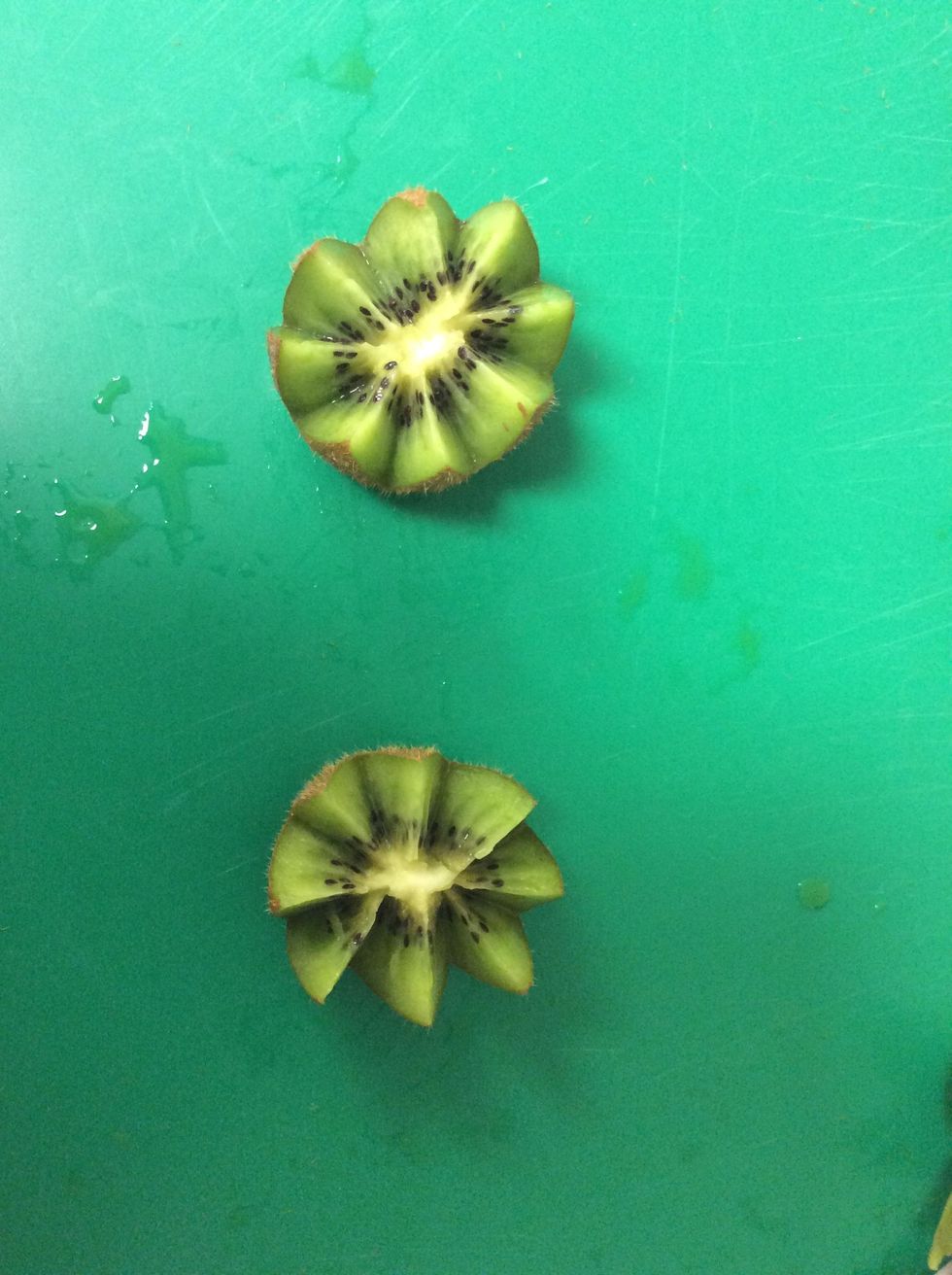 3. Separate the two pieces
4. Make incisions from the bottom to the top, without cutting into kiwi too much.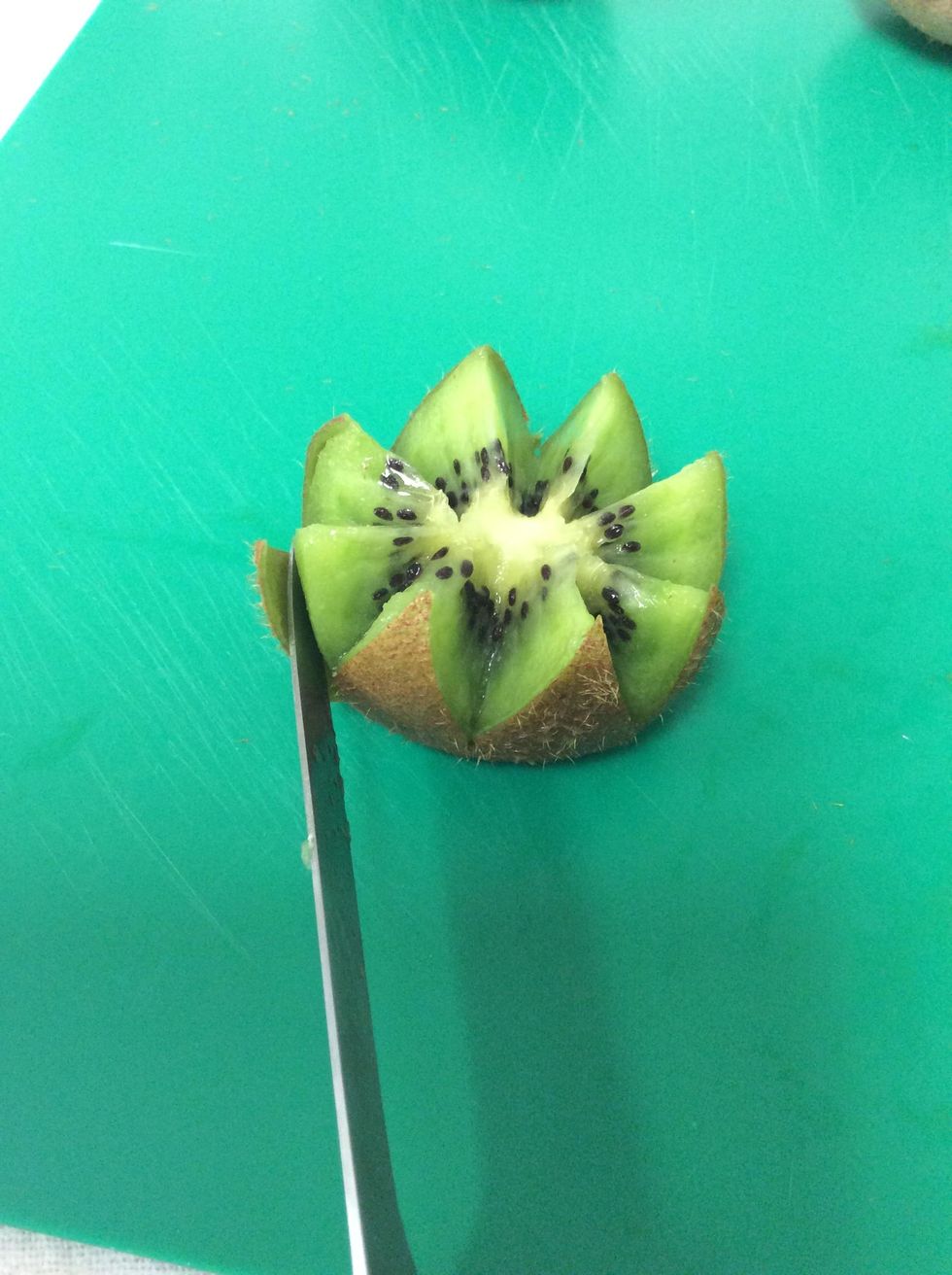 5. With a sharp serrated knife, peel the skin slowly off to create the petals (don't cut all the way down)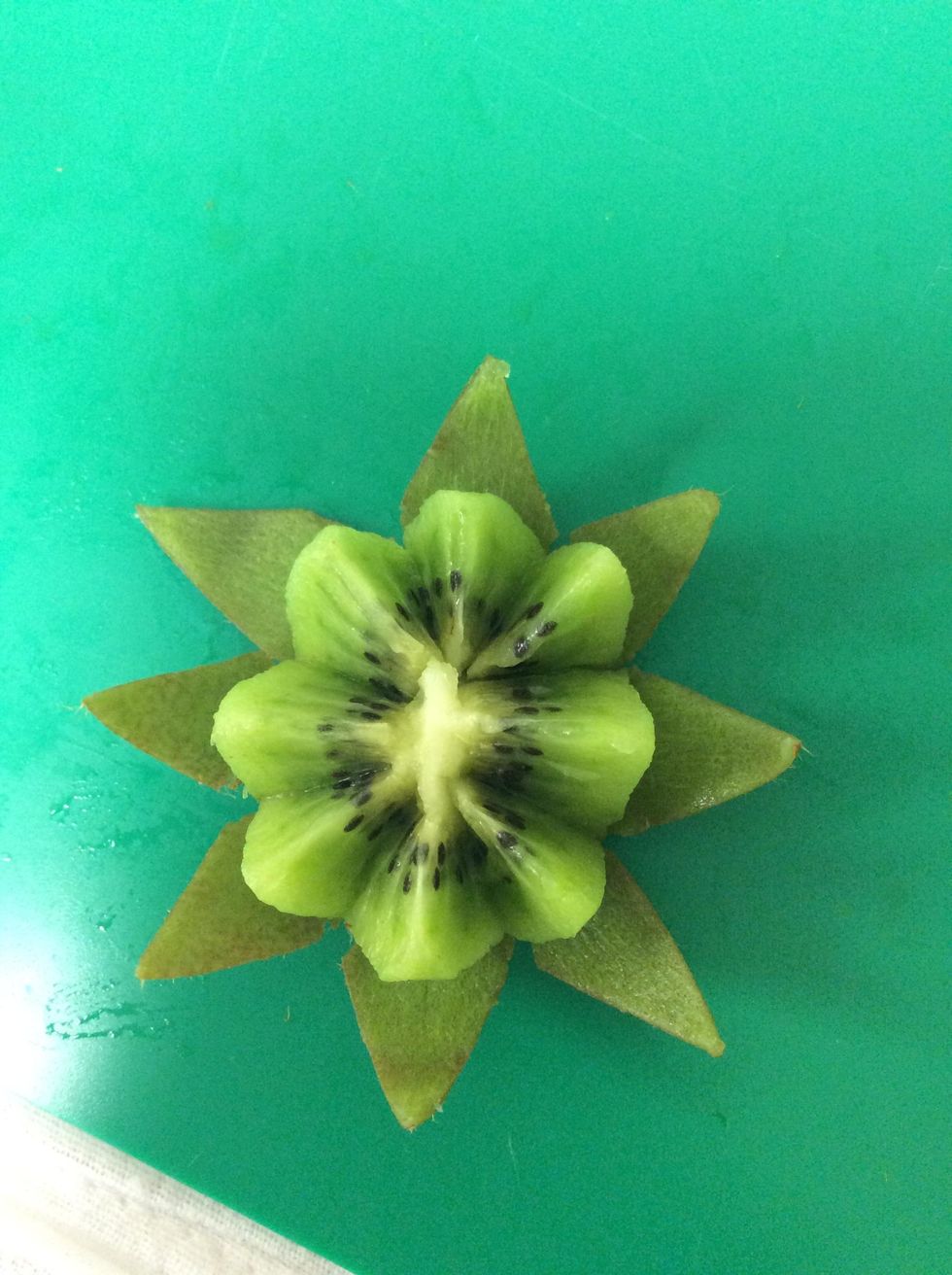 6. Lay the skin peel down softly to make it look like a lotus flower.
1.0 kiwi
1.0 small serrated knife or paring knife
1.0 cutting board