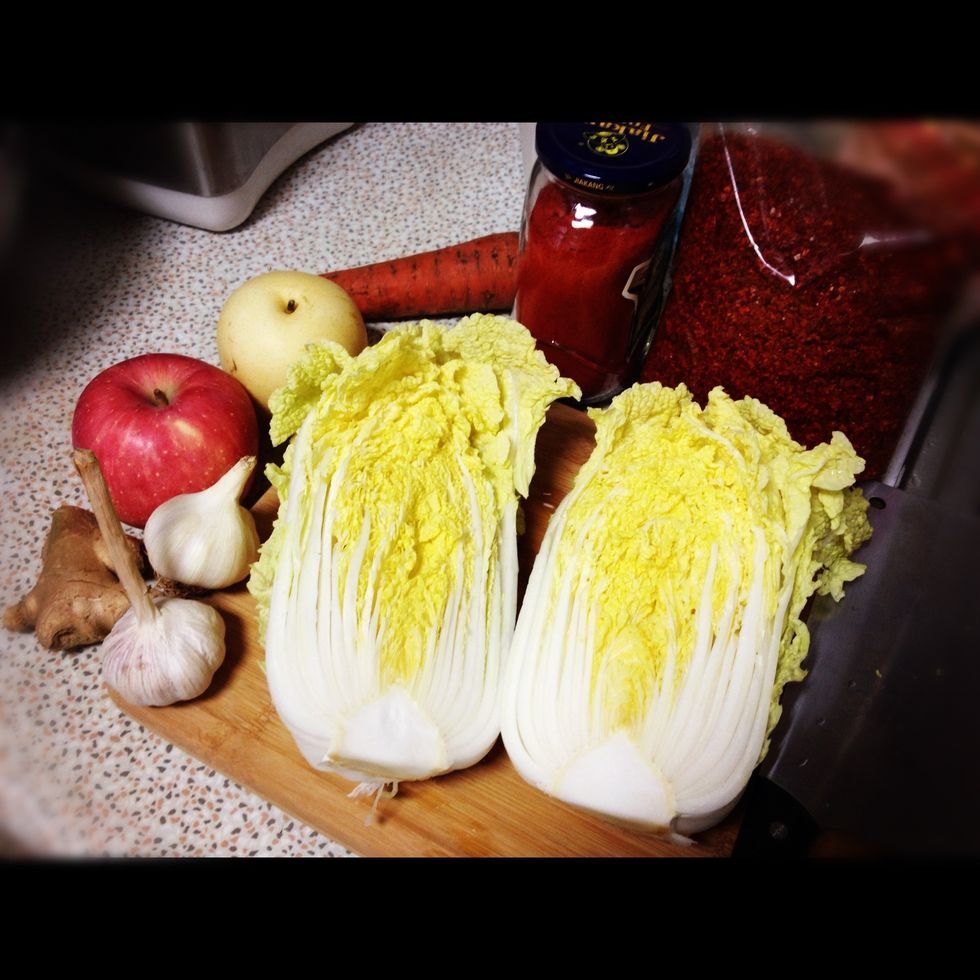 This is what u need for making kimchi at home:cabbage, garlic, ginger,apple, pear, carrot, chili powder, sugar, salt, fish sauce, beef powder, etc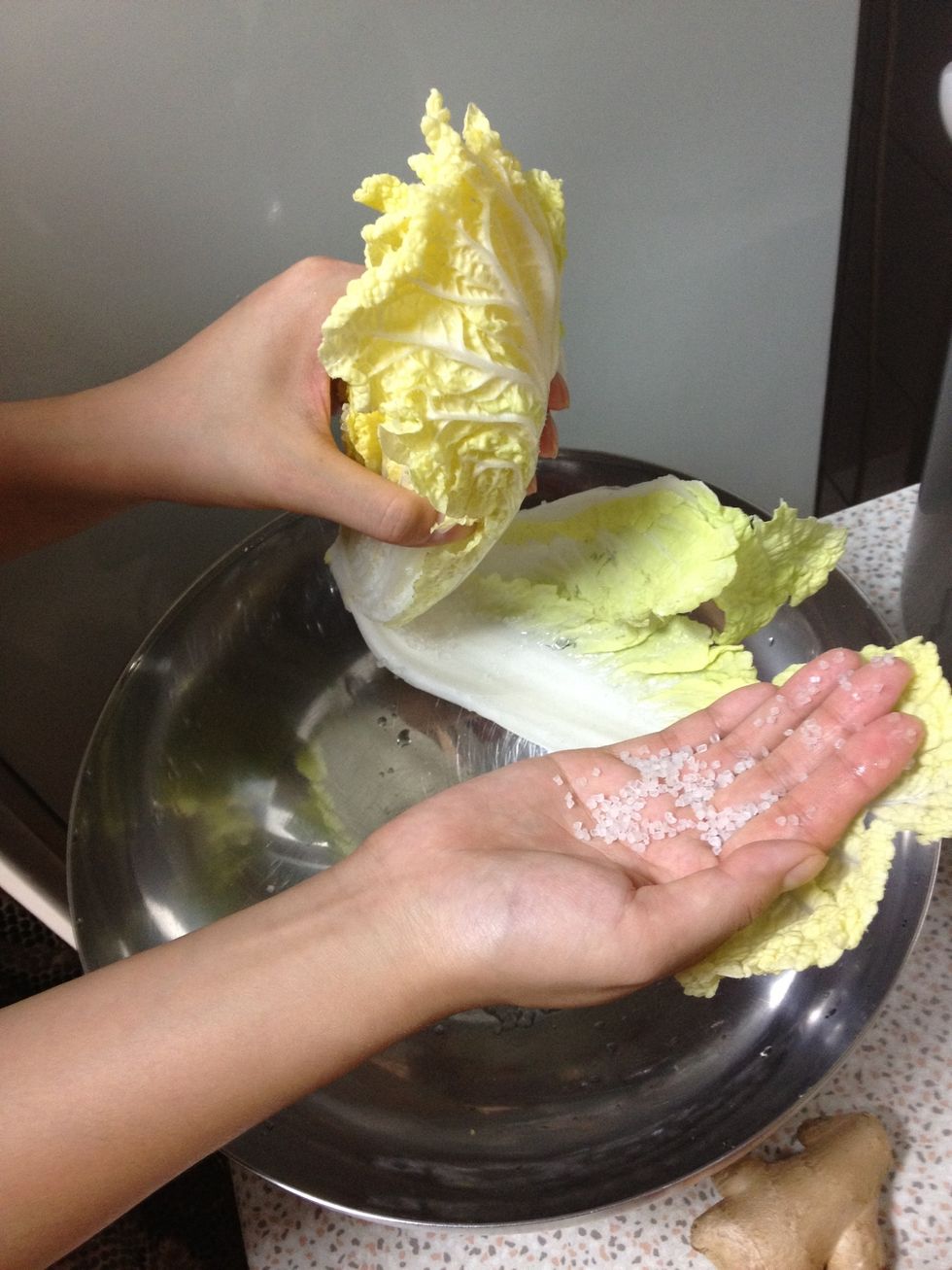 Quarter the cabbage and make sure to cover each leaf with ample salt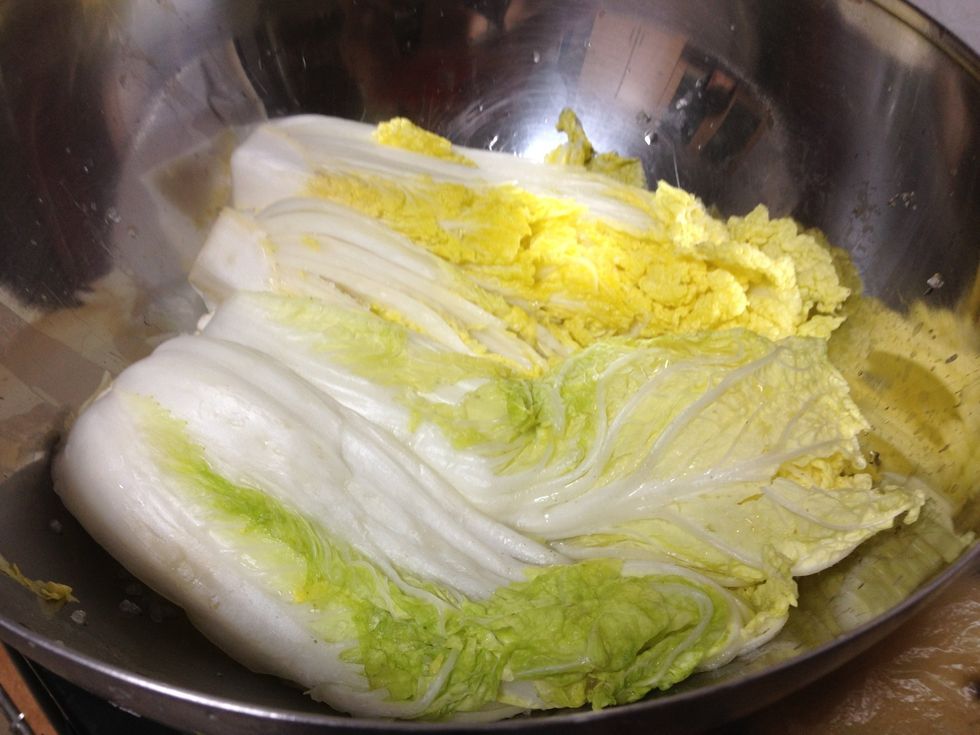 Leave it in a bowl at room temperature for 8-10 hours. This process draws the water out of the leaves.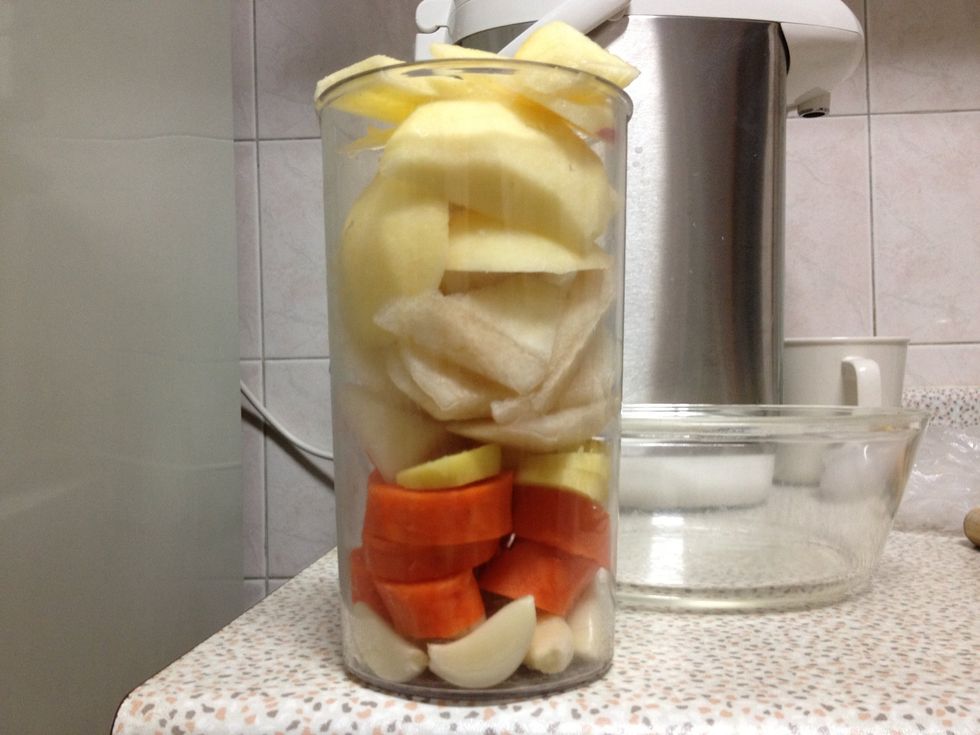 Cut garlic, carrot, ginger, pear and apple into small pieces.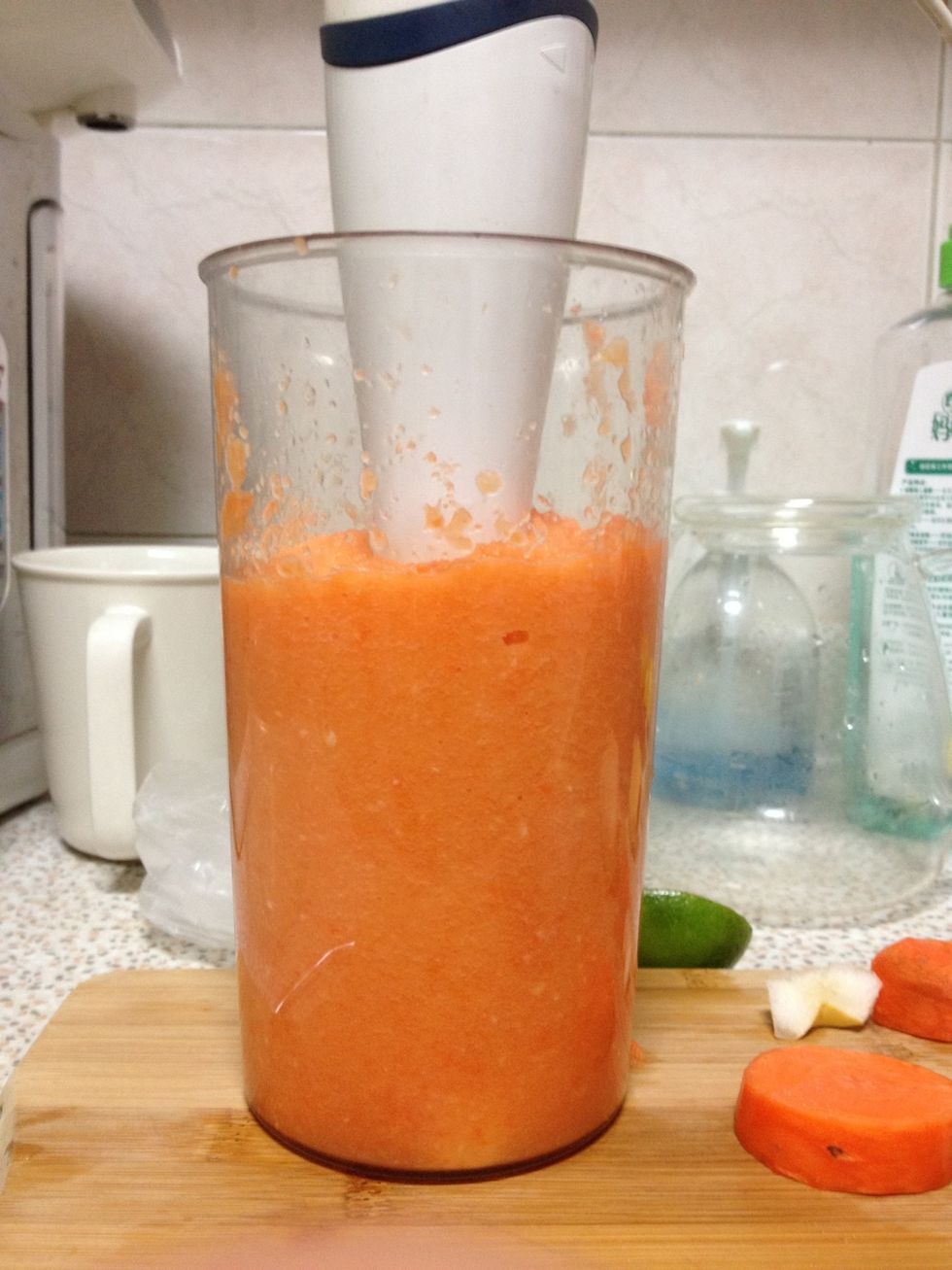 And blend.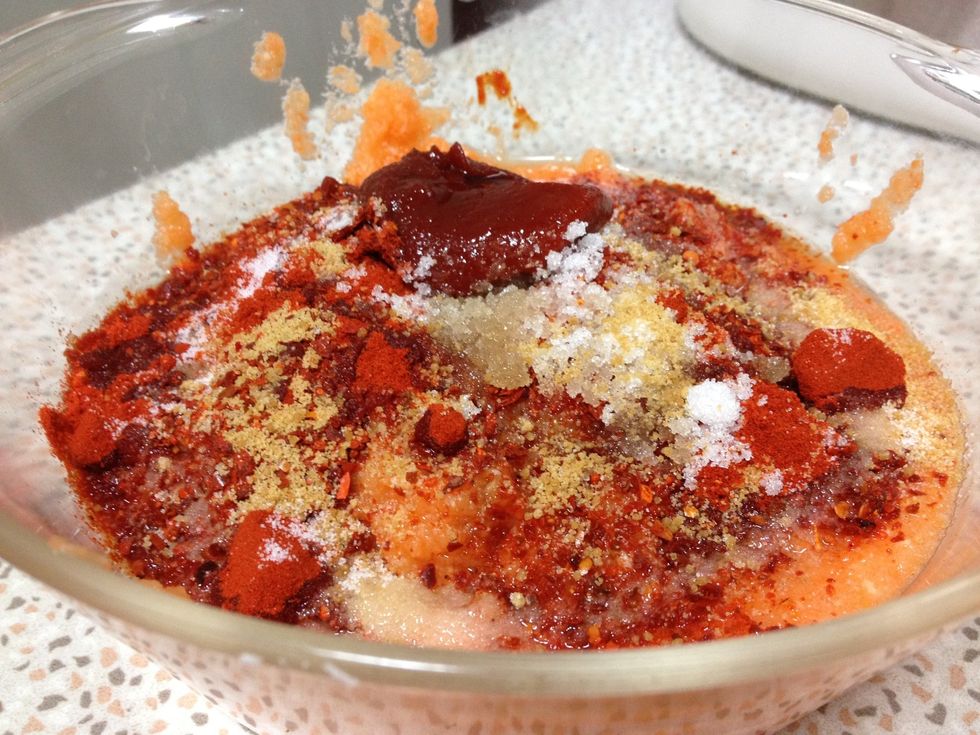 Put the purée in a big bowl and add a little bit sugar, salt, fish sauce, beef powder, chili powder and Korean hot pepper paste.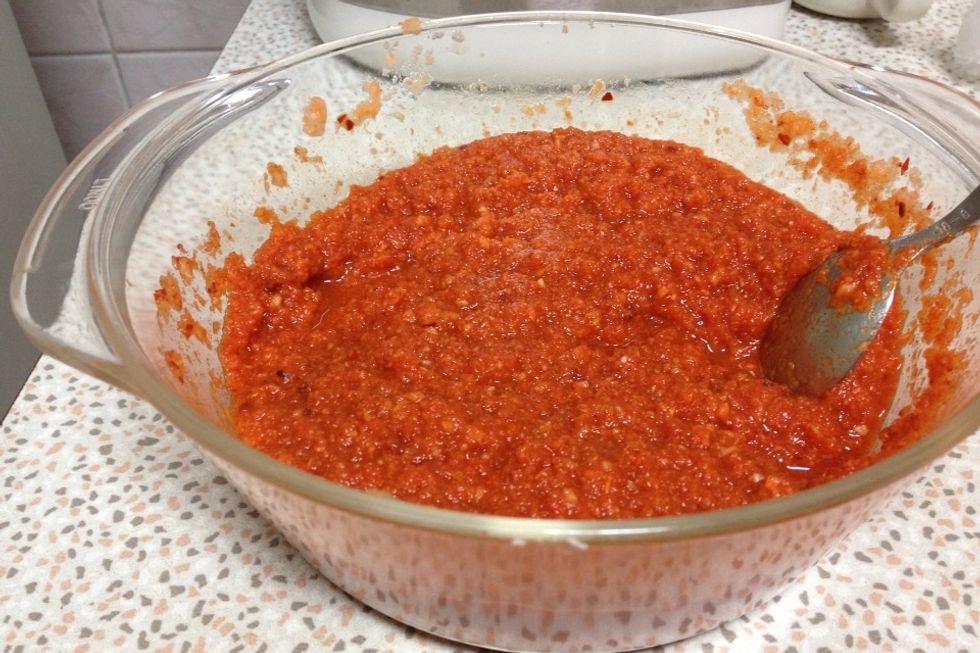 Mix everything well.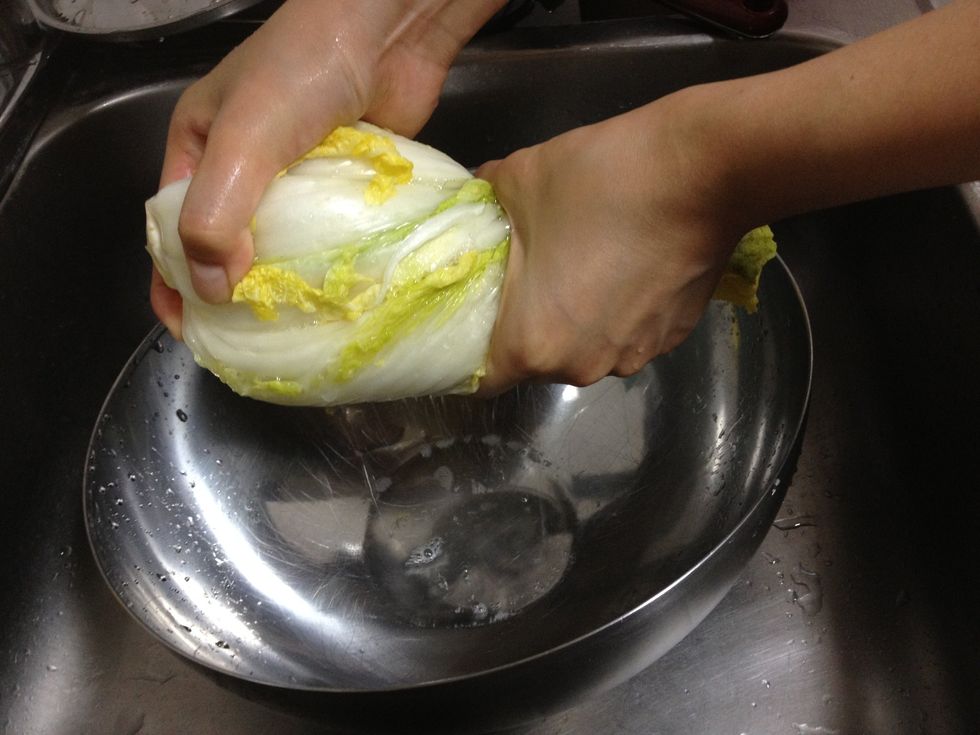 Gently rinse cabbage of salt and squeeze out water.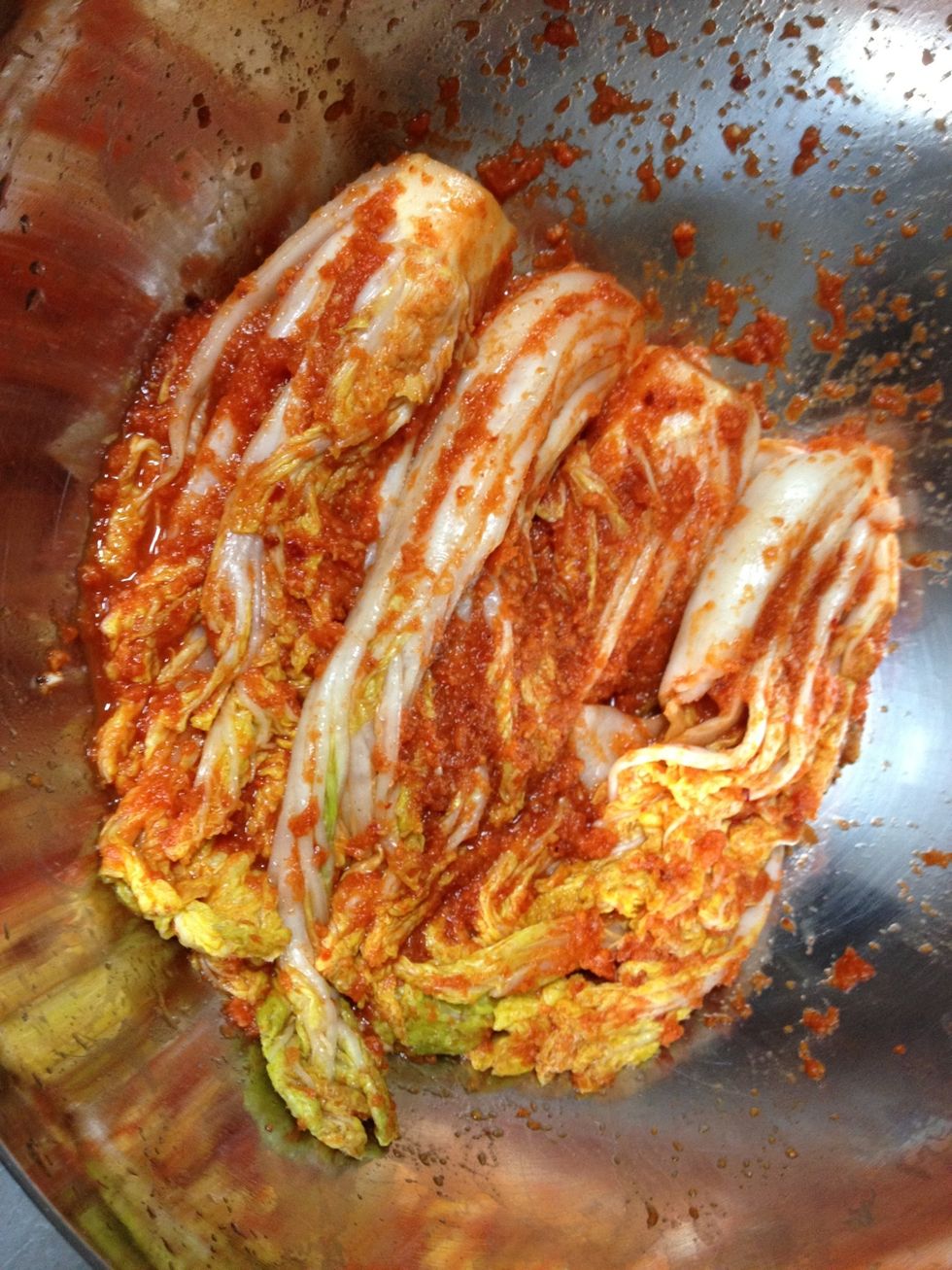 Distribute chili paste evenly among each leaf.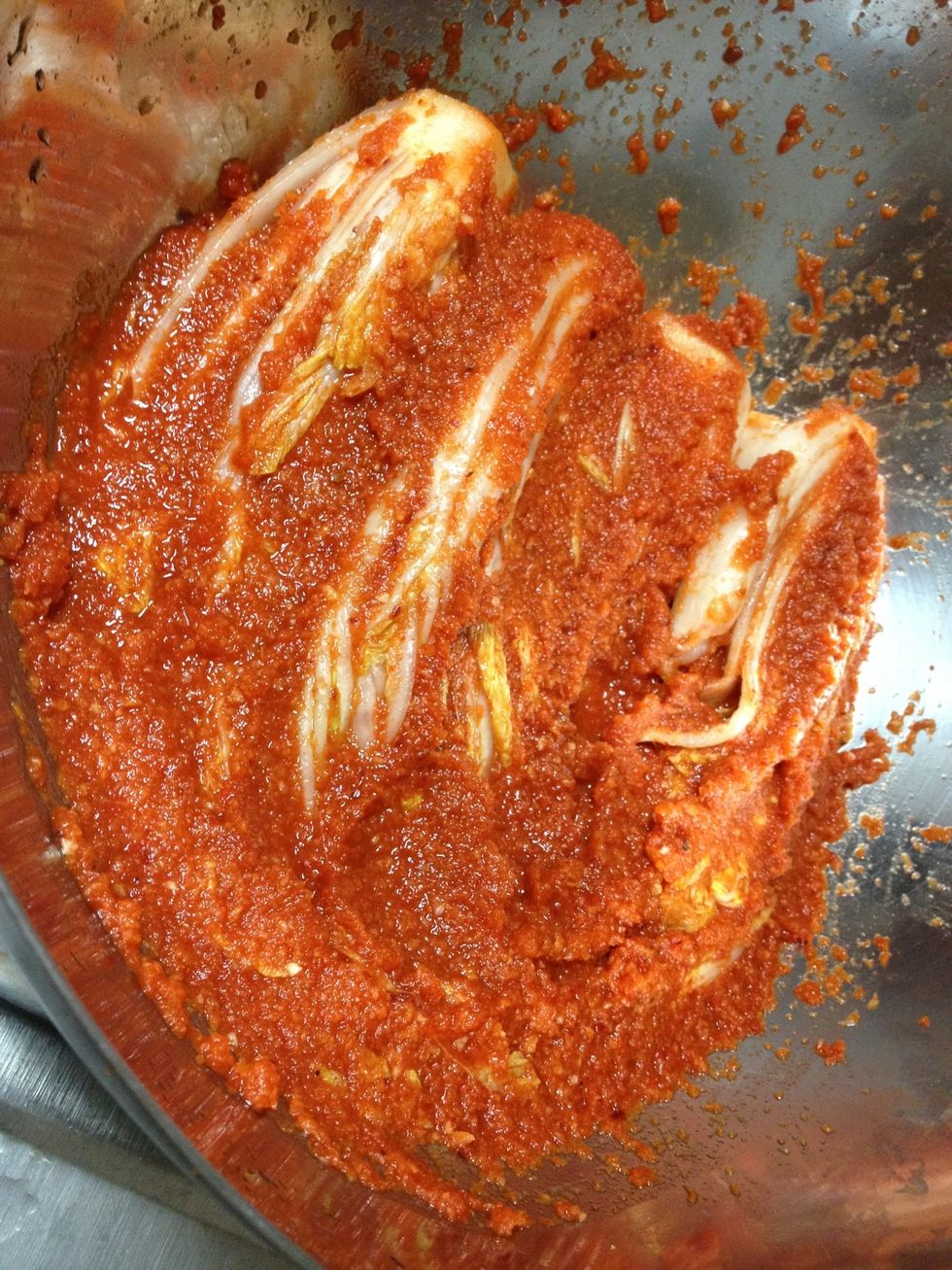 Pour remaining paste onto cabbage.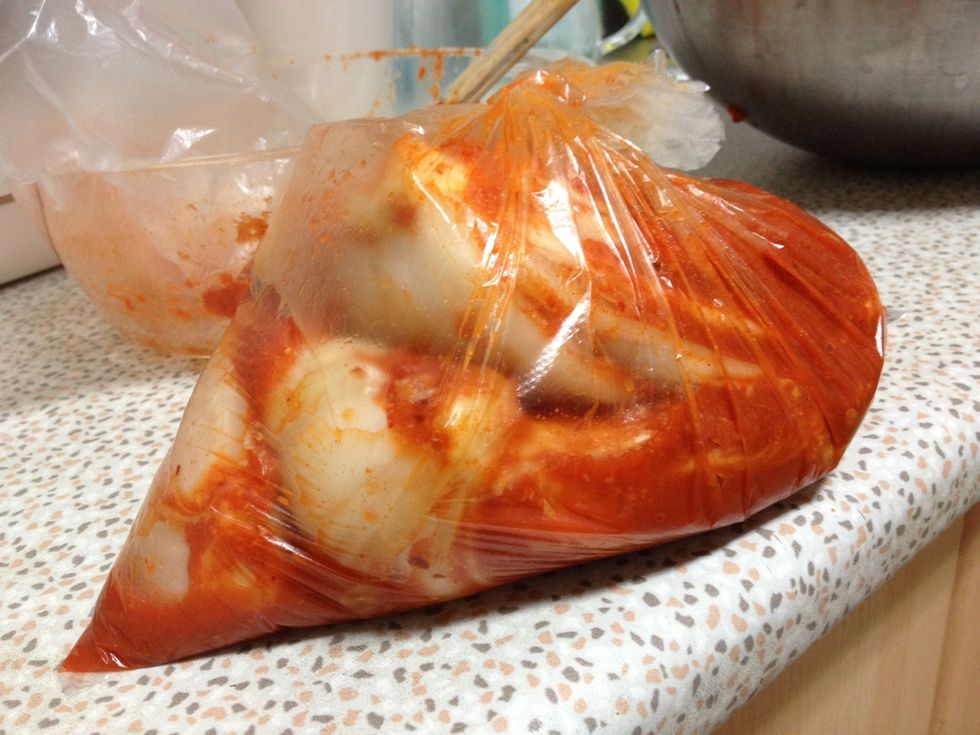 Place cabbage in a plastic bag that can be tightly sealed. Let sit for 2-4 days. In the winter, let sit for longer. When it's done, enjoy in soup, in BBQ pork or fried rice. Or eat as is.
1.0 Cabbage
1.0 Apple
1.0 Pear
1.0 Carrot
Ginger
Garlic
Salt
Sugar
Beef powder
Chili powder
Korean hot pepper paste