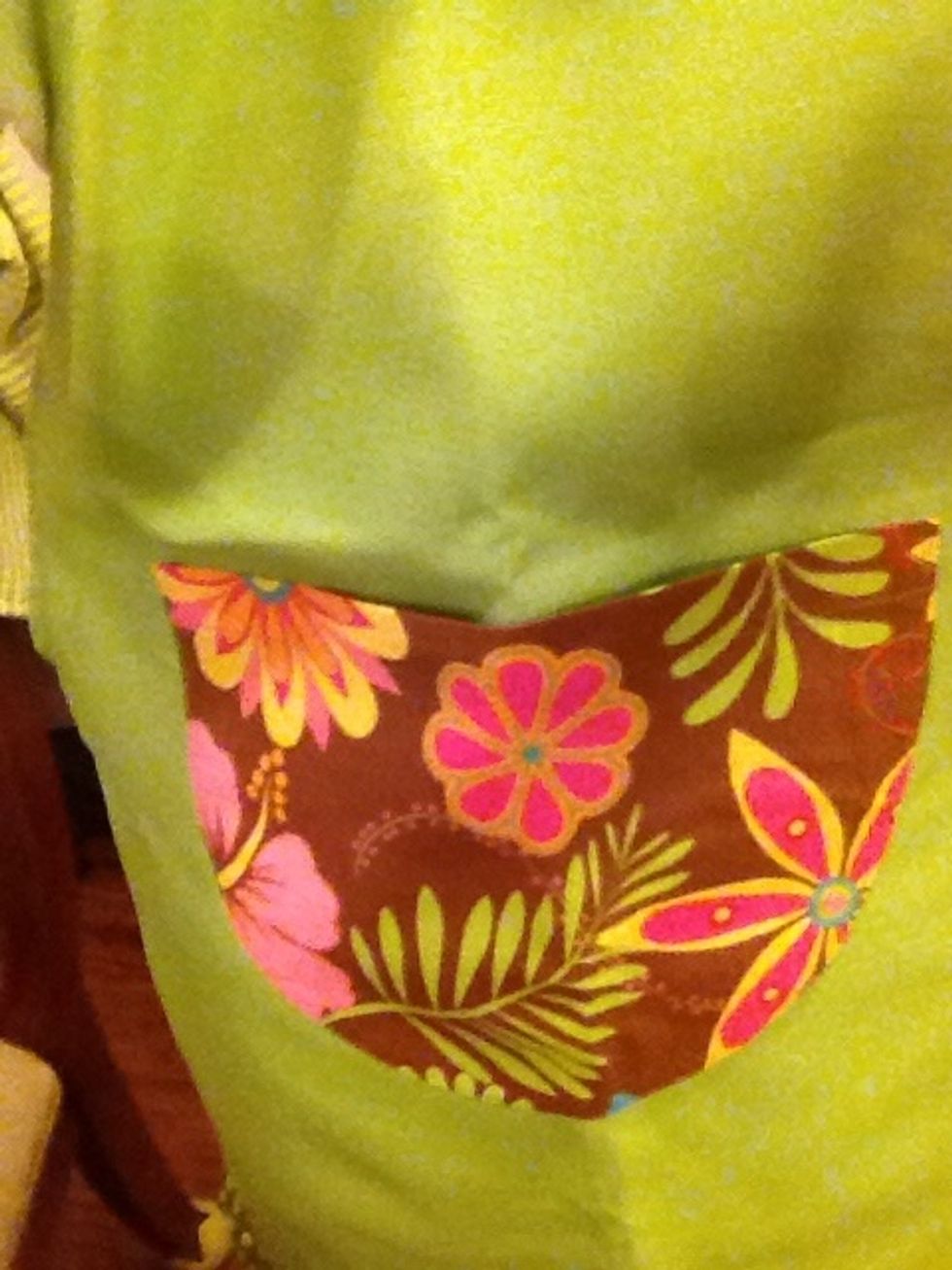 Can't forget your apron~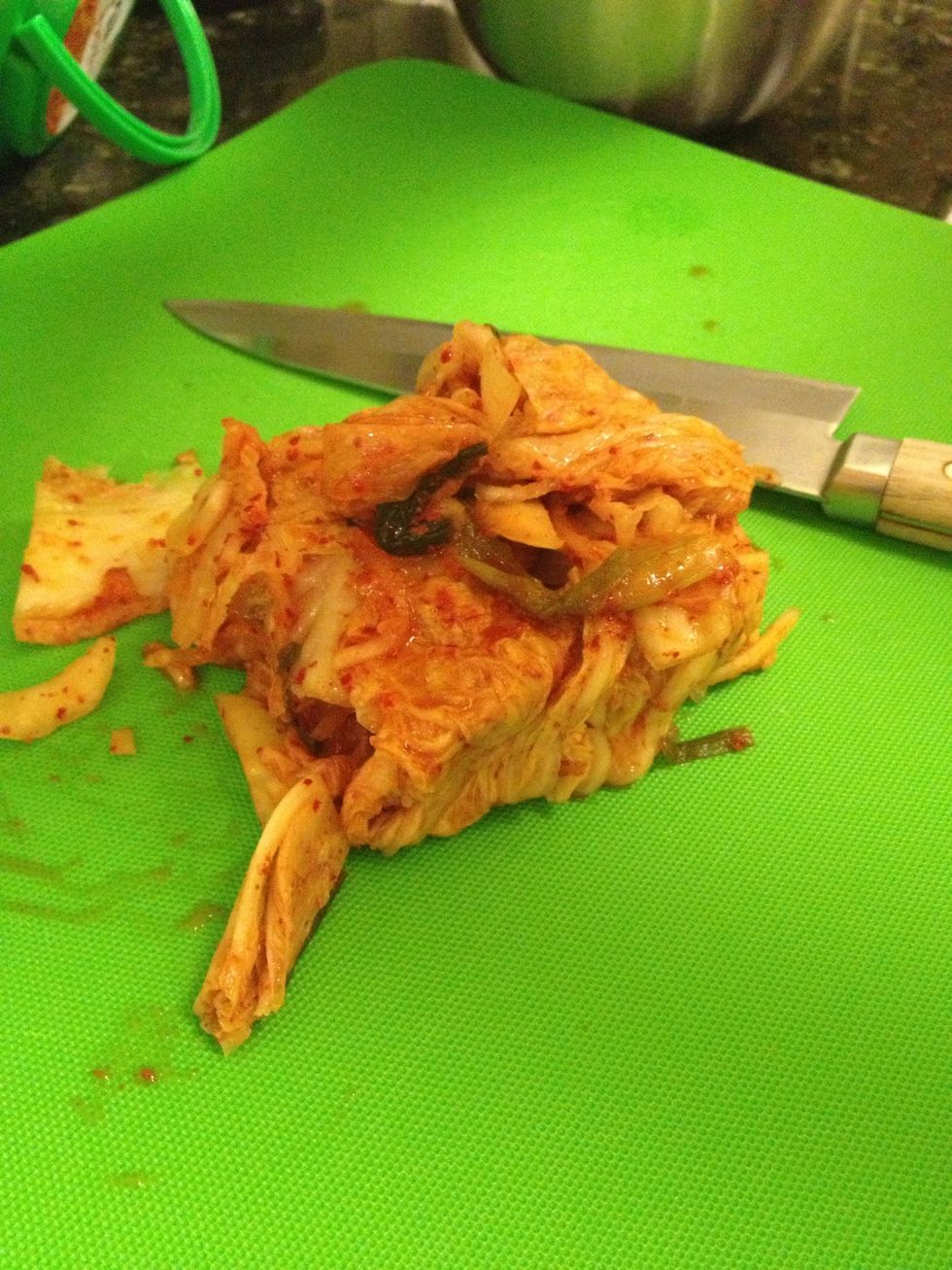 A fist of kimchi is plenty enough for two or three people. Place as much as you need on a cutting board.
Cut the kimchi in to long strips. DO NOT DICE THEM OR CUBE THEM.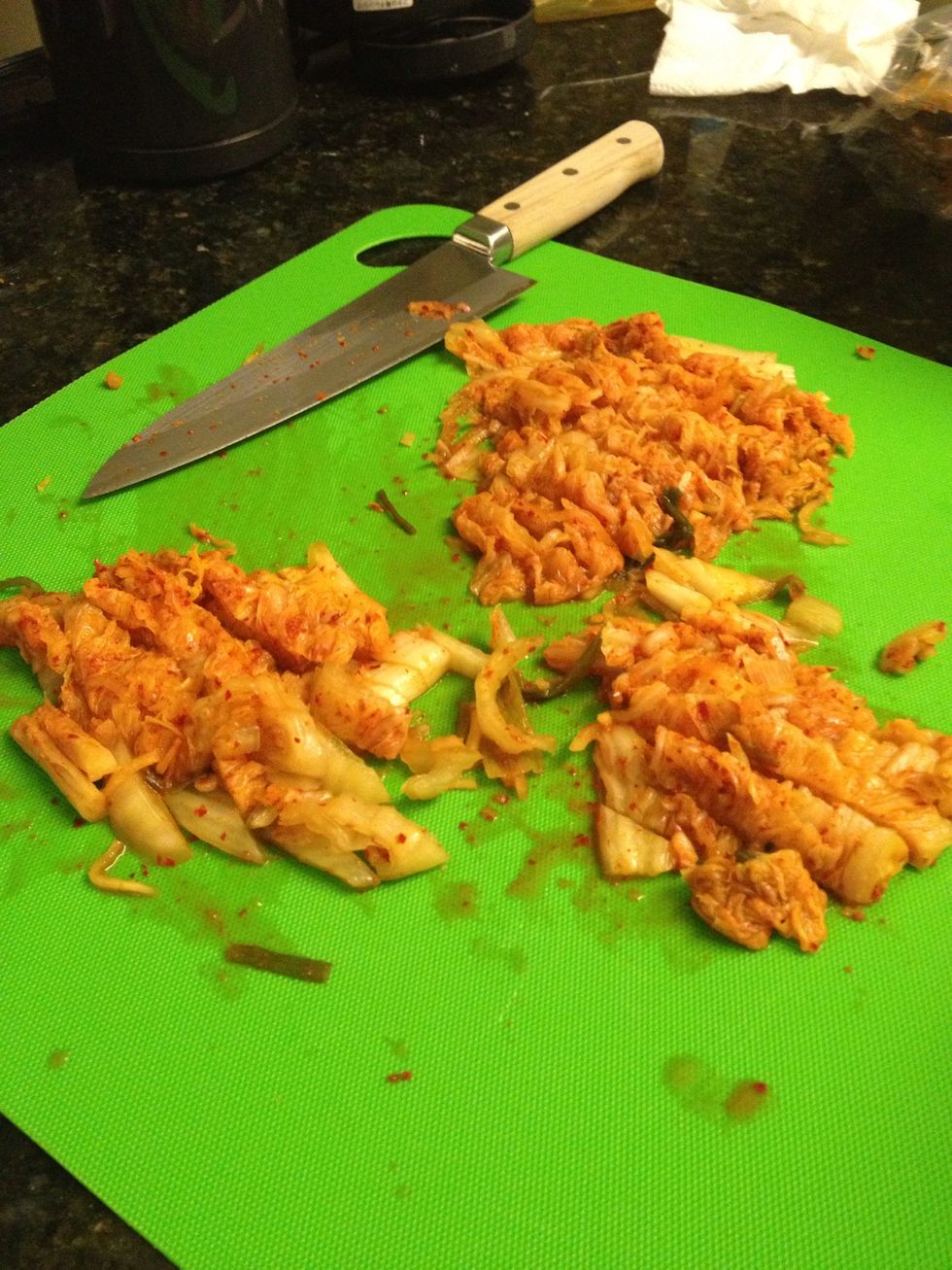 I divided the fist of kimchi so that it would be easier to chop.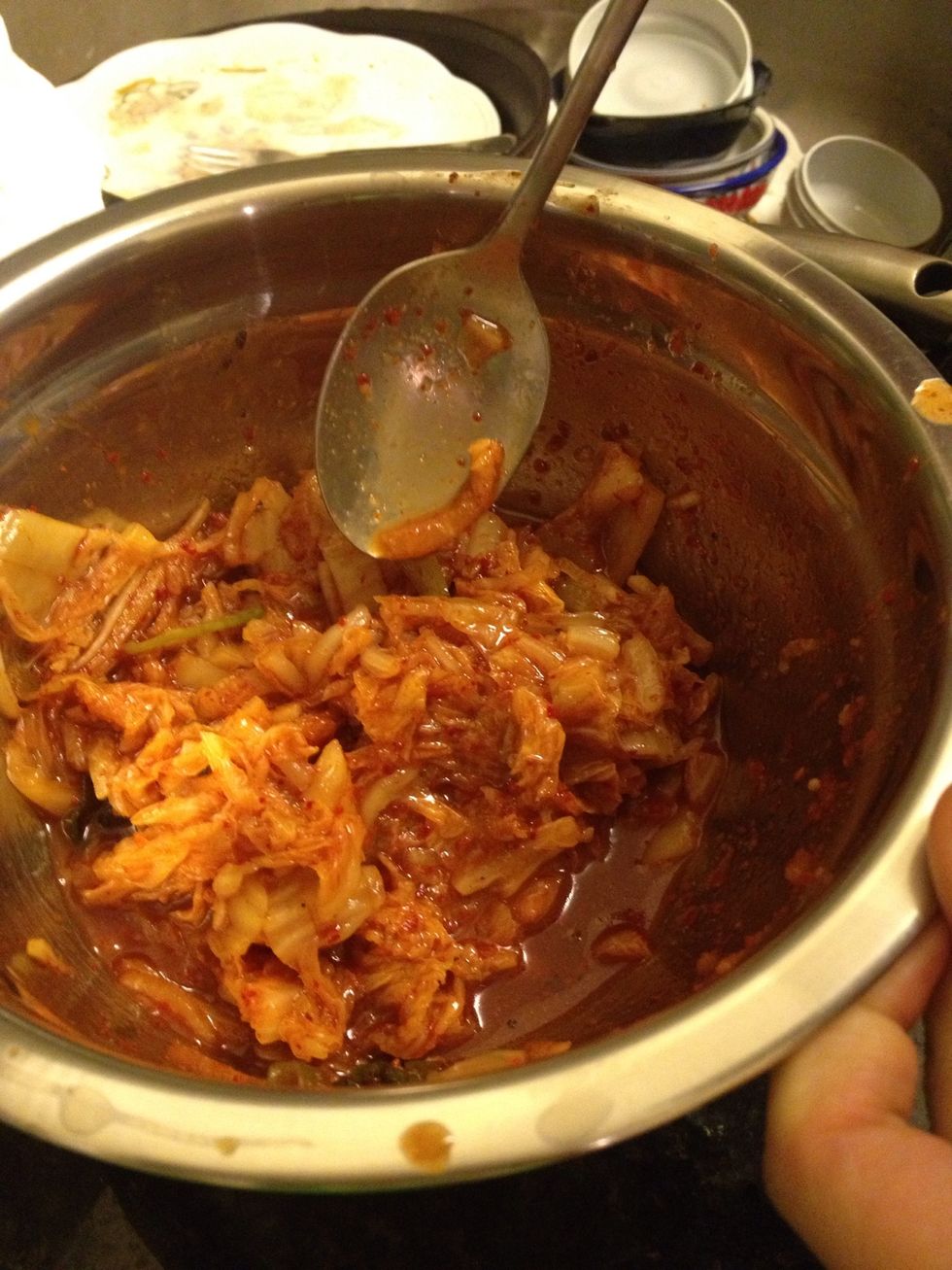 Put in bowl. Add some kimchi juice if you like. Then, add 4 tablespoons of soy sauce, 2 tablespoons of sugar, 2 tablespoons of maple syrup OR corn syrup, and 1 teaspoon of oil. MIX. Change to liking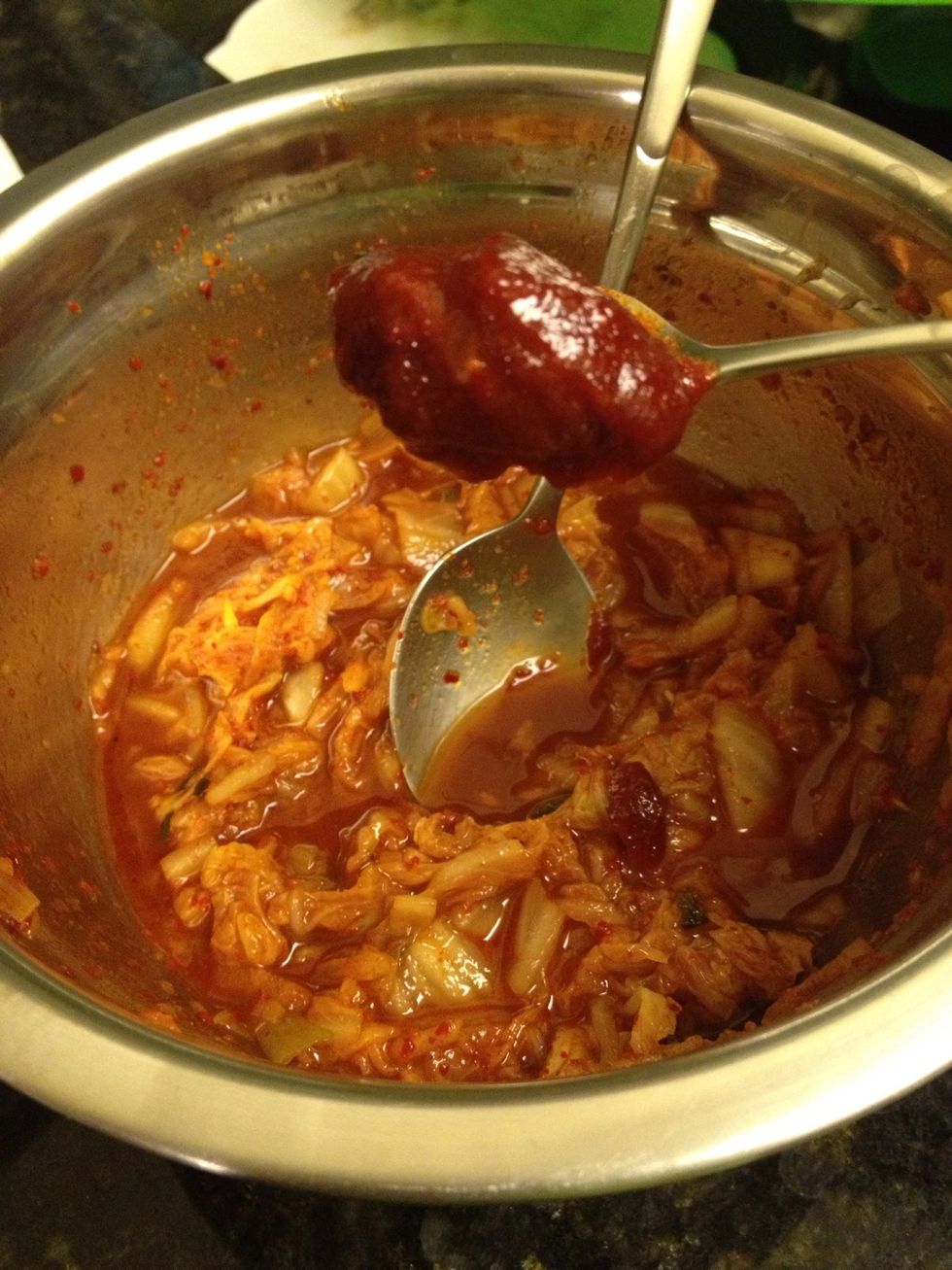 You can add 고추장(spicy pepper paste) if you're in to that kind of spicy stuff.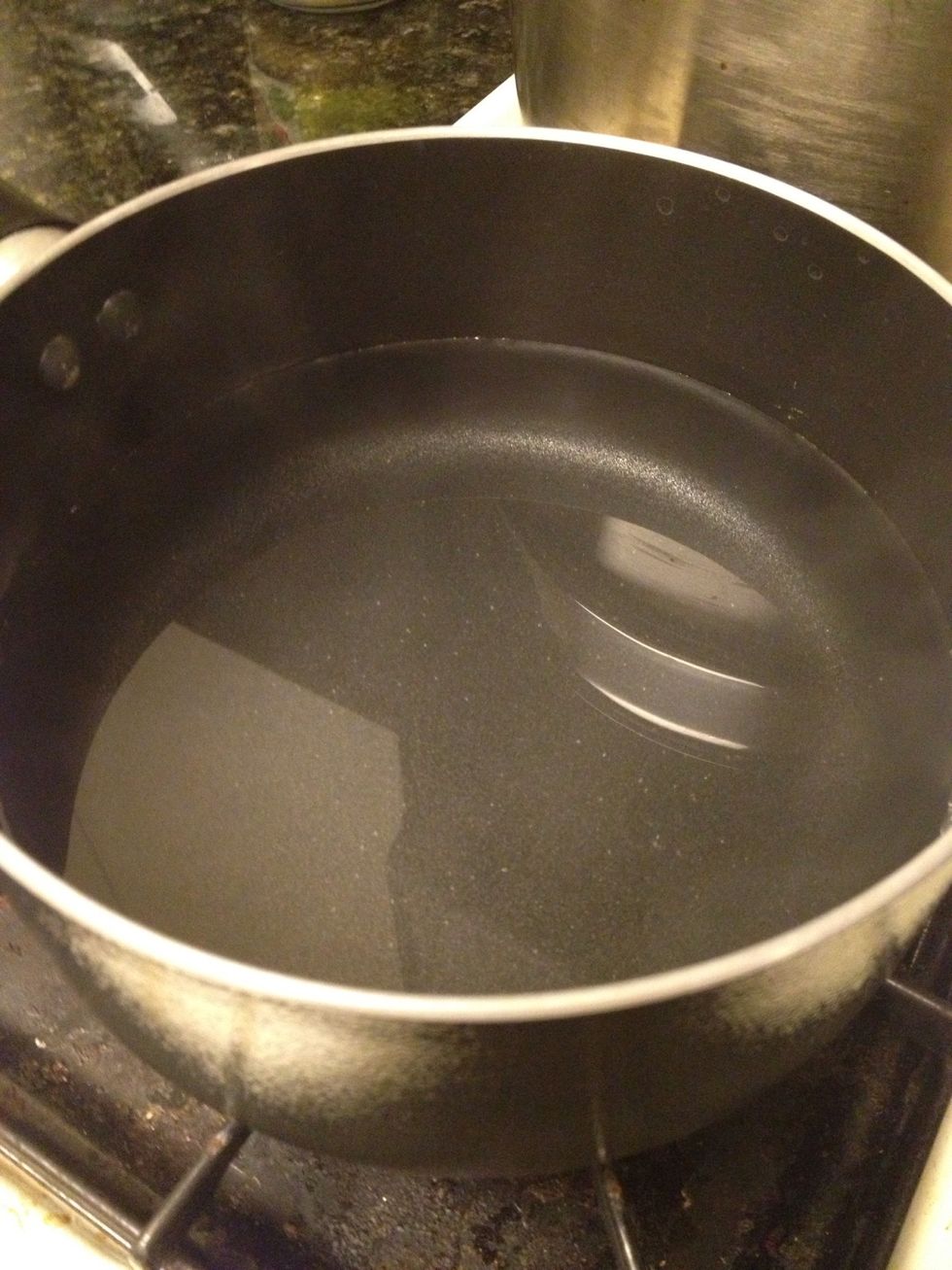 Start boiling water for noodles.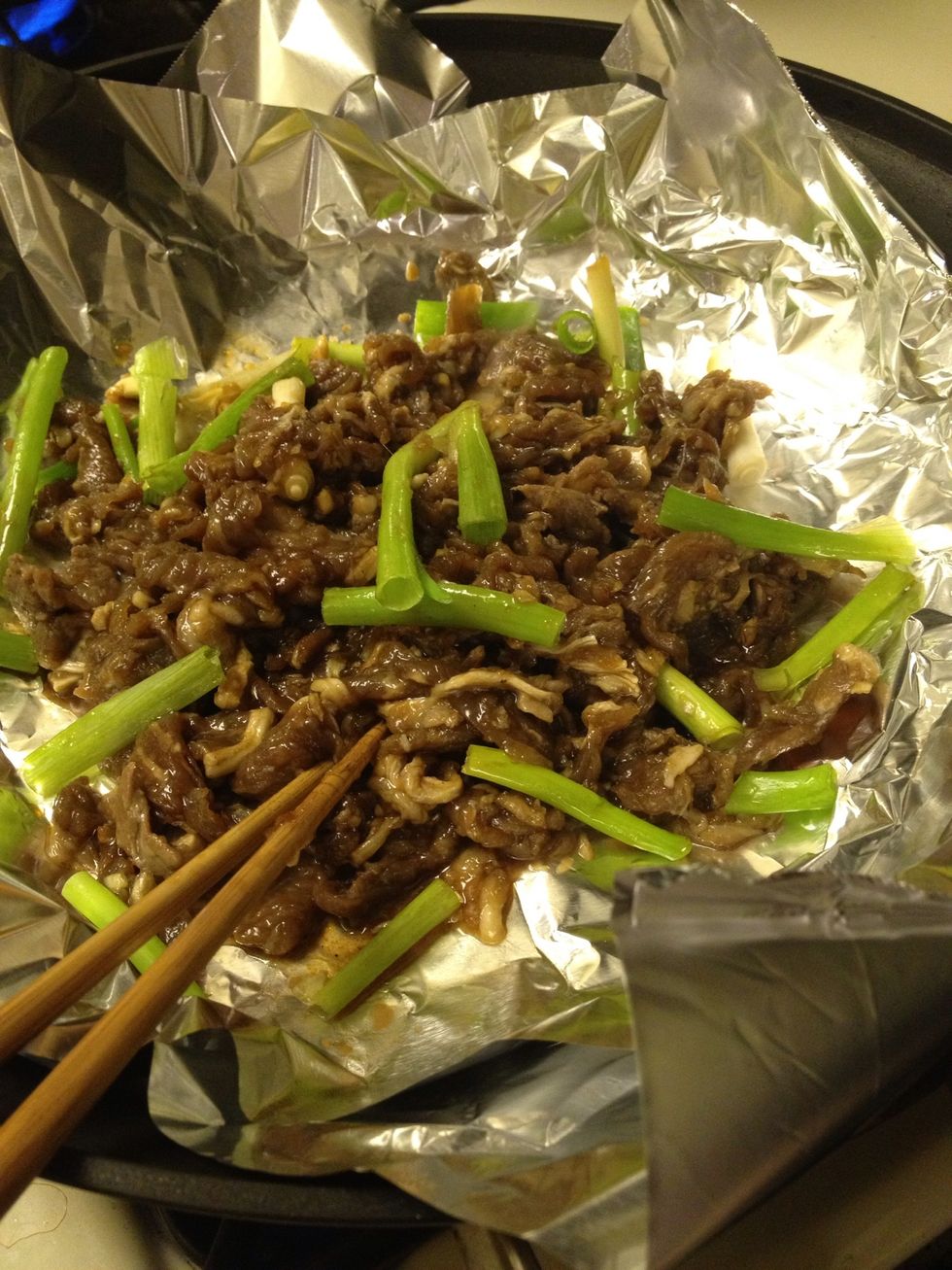 You might want another dish to go along incase the kimchi noodles are a bit spicy:) you can also add a boiled egg. They instantly help with the burning of spicyness!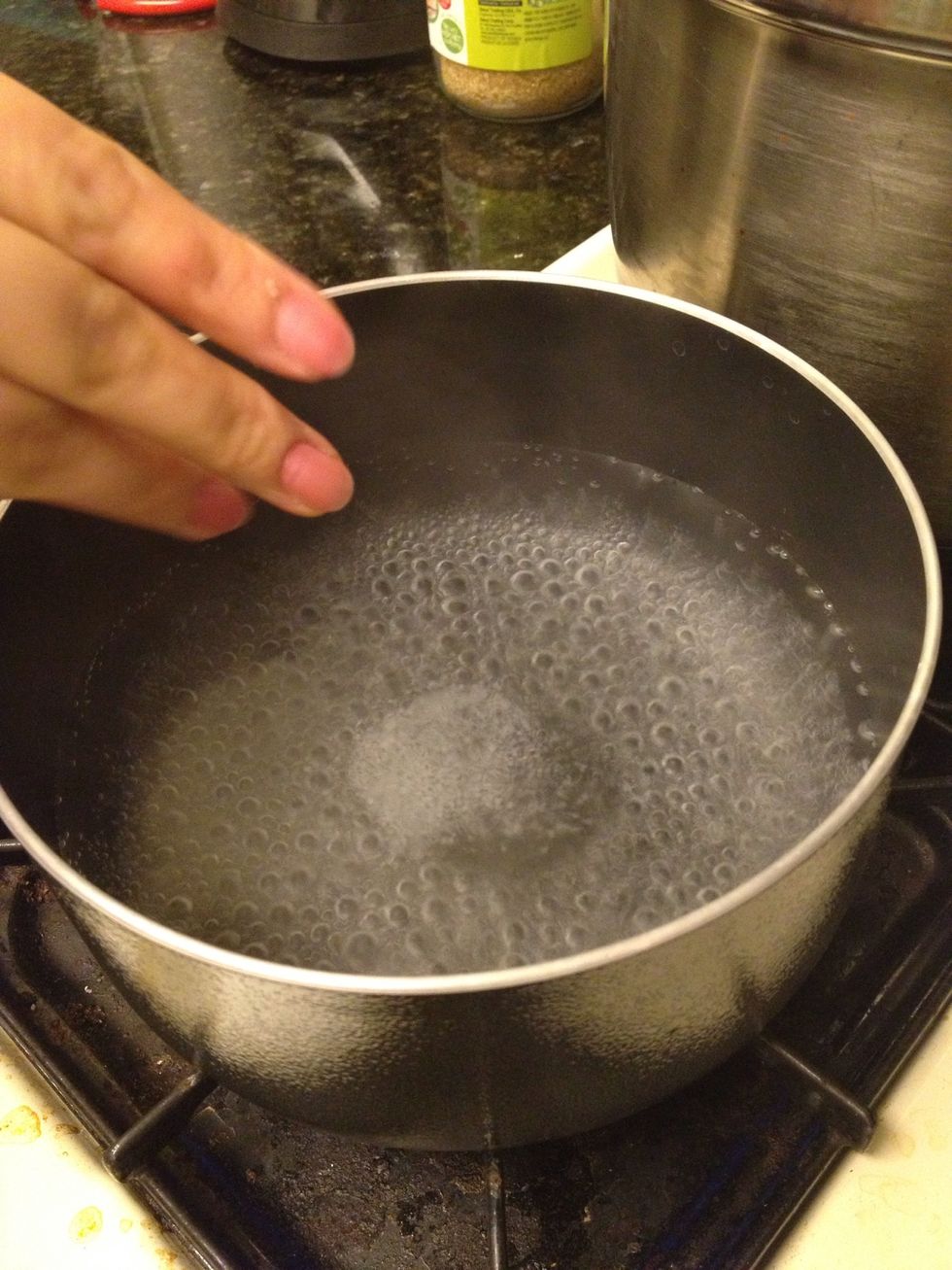 Once the water starts boiling, add three pinches of salt.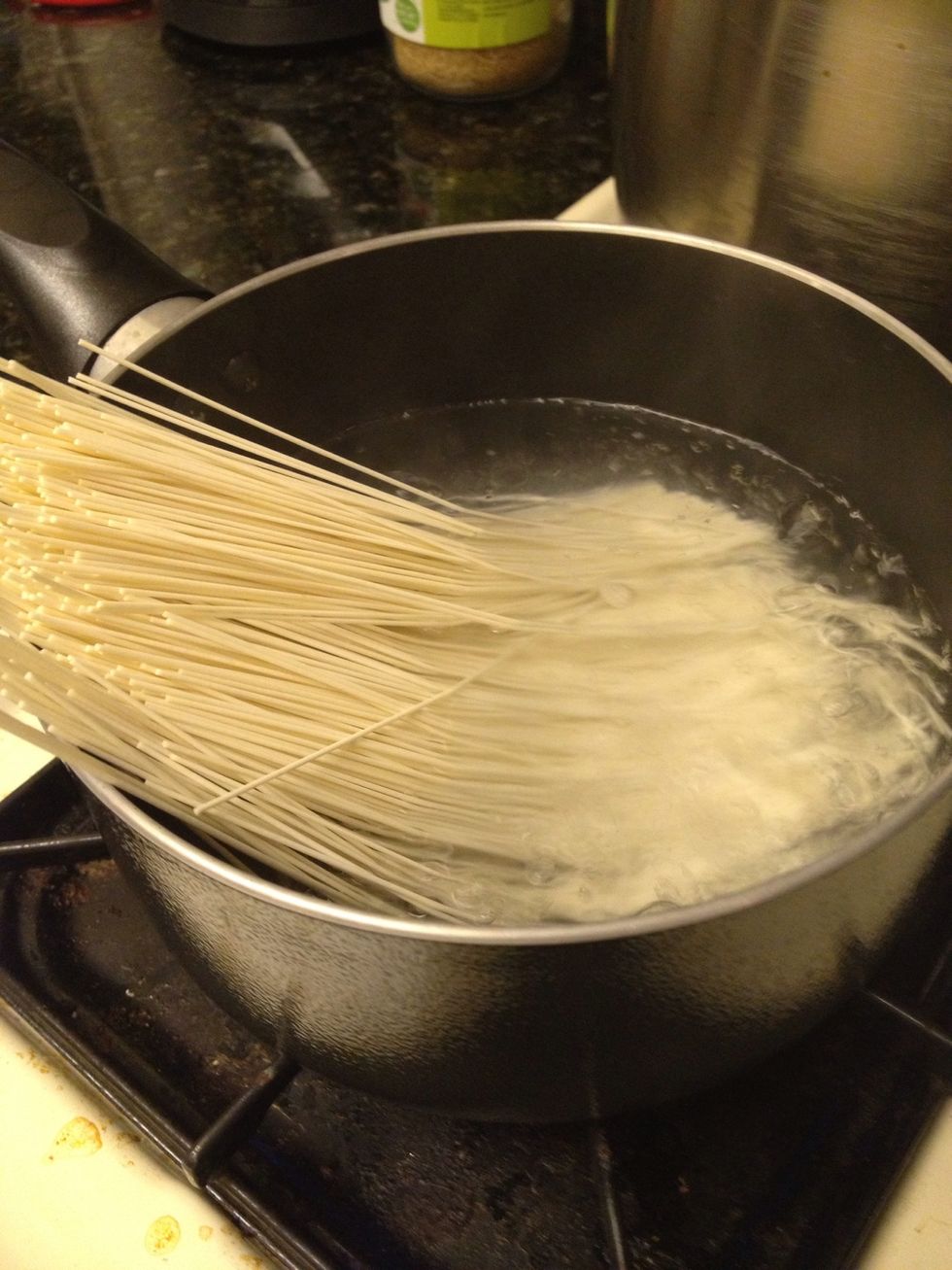 Then add your noodles. Thick ness doesn't really matter but this dish is usually prepared with very thin noodles. MAKE SURE THAT YOU USE RICE NOODLES. Any kind of Korean/Japanese noodles.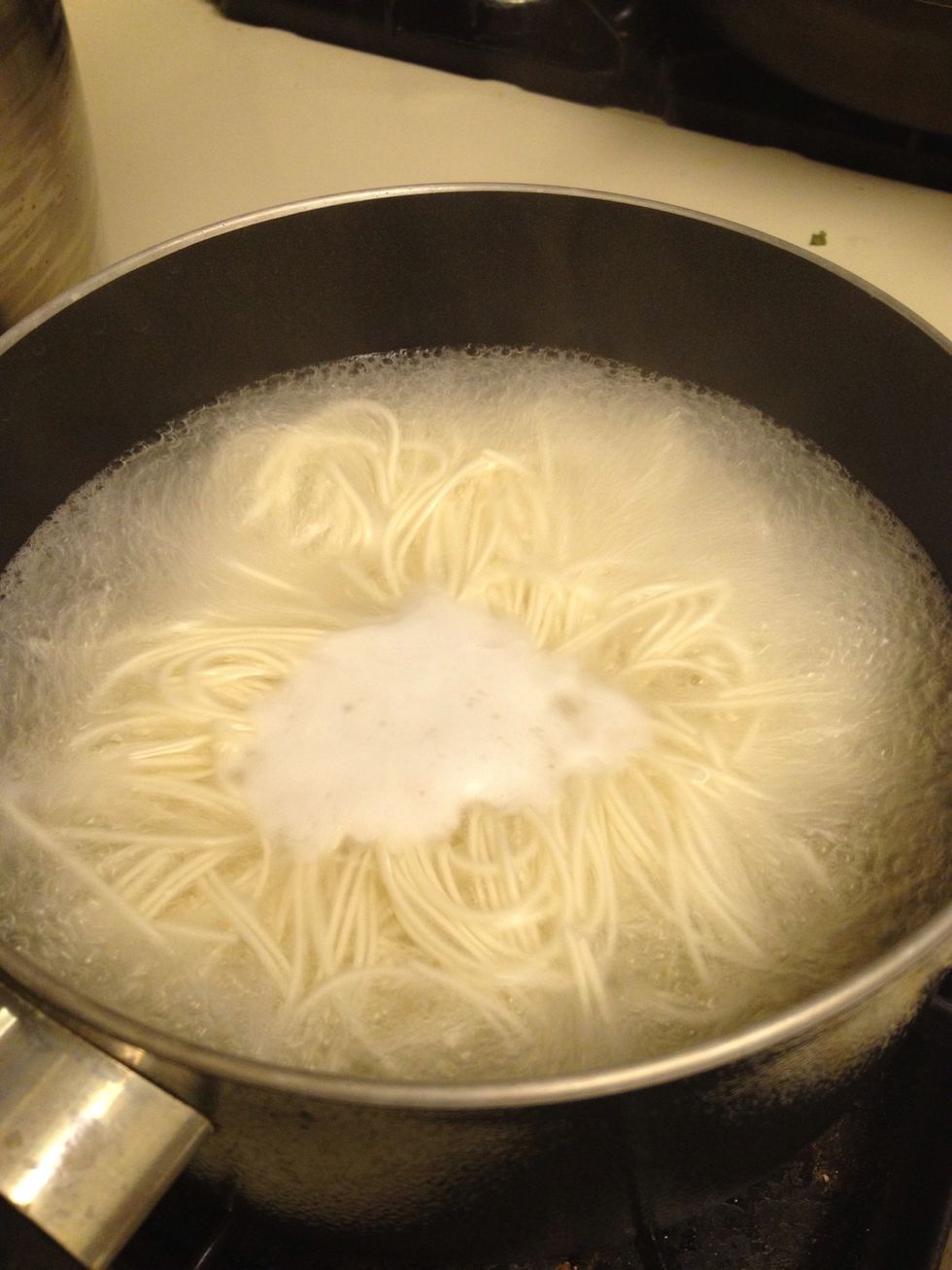 Cook cook cook
This is almost done~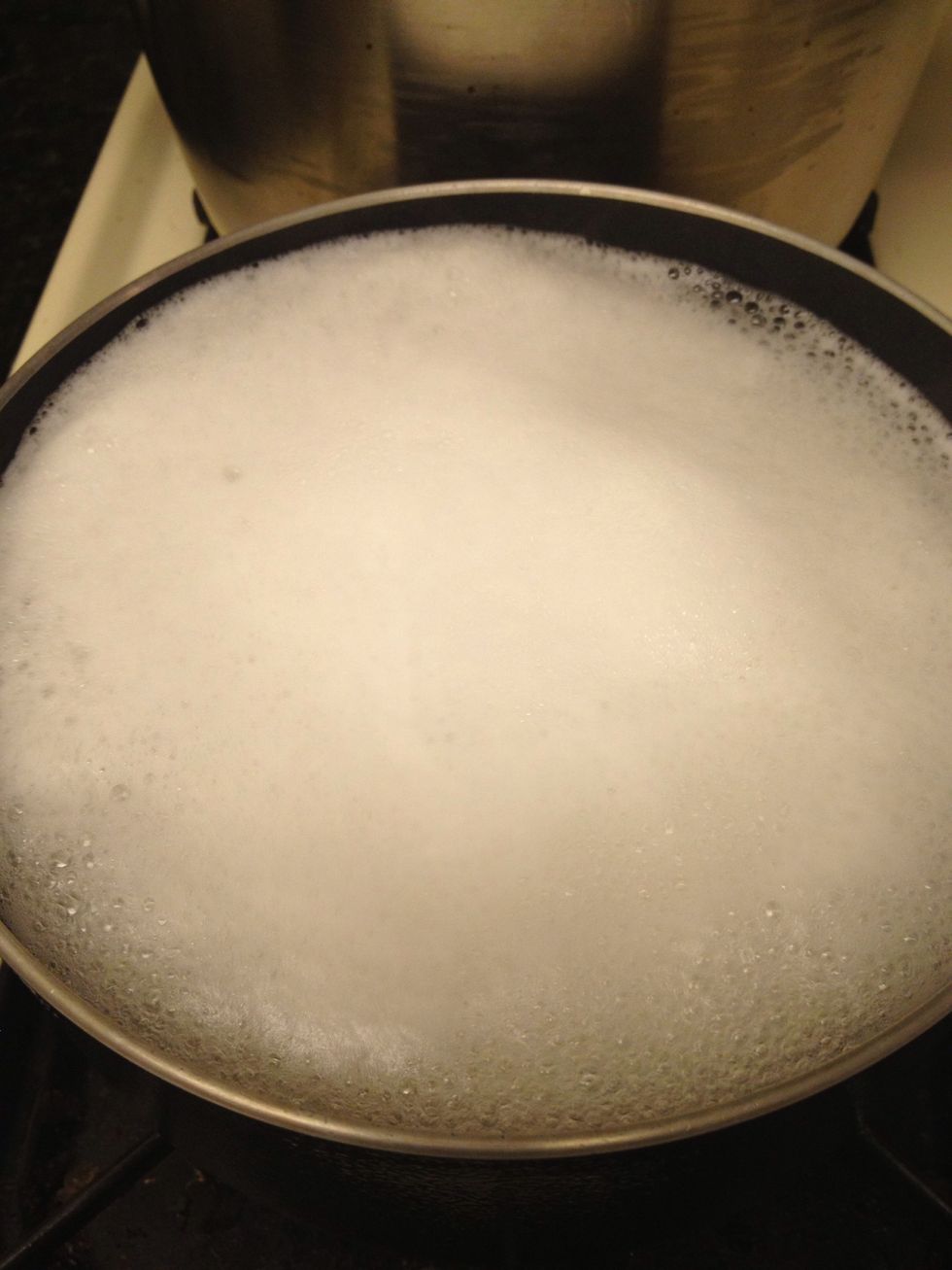 TIP: when the white bubbles start accumulating, blow on it to simmer the bubbles down. It works!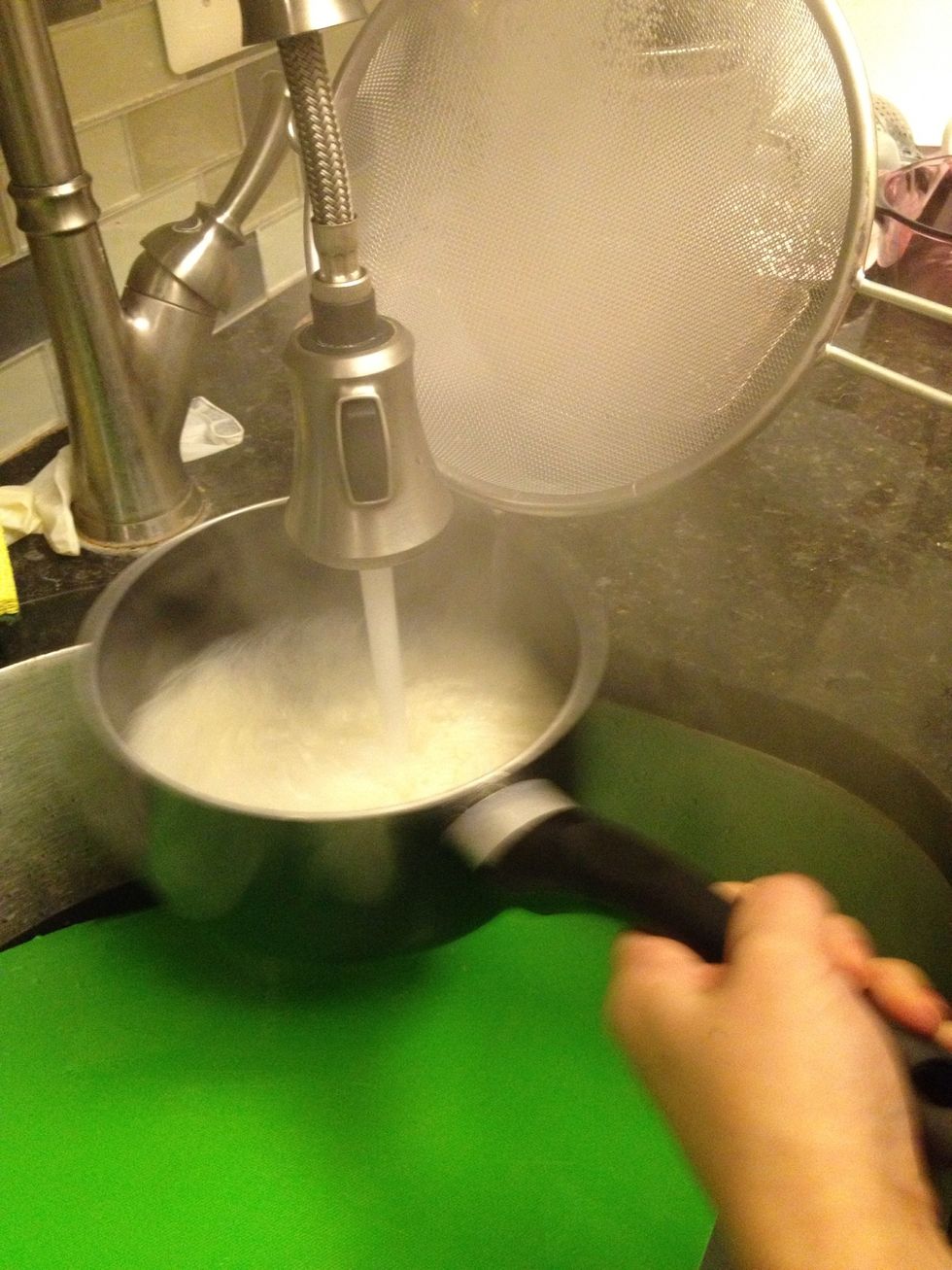 Once the white bubbles simmer down once, the noodles are ready.
Rinse in cold water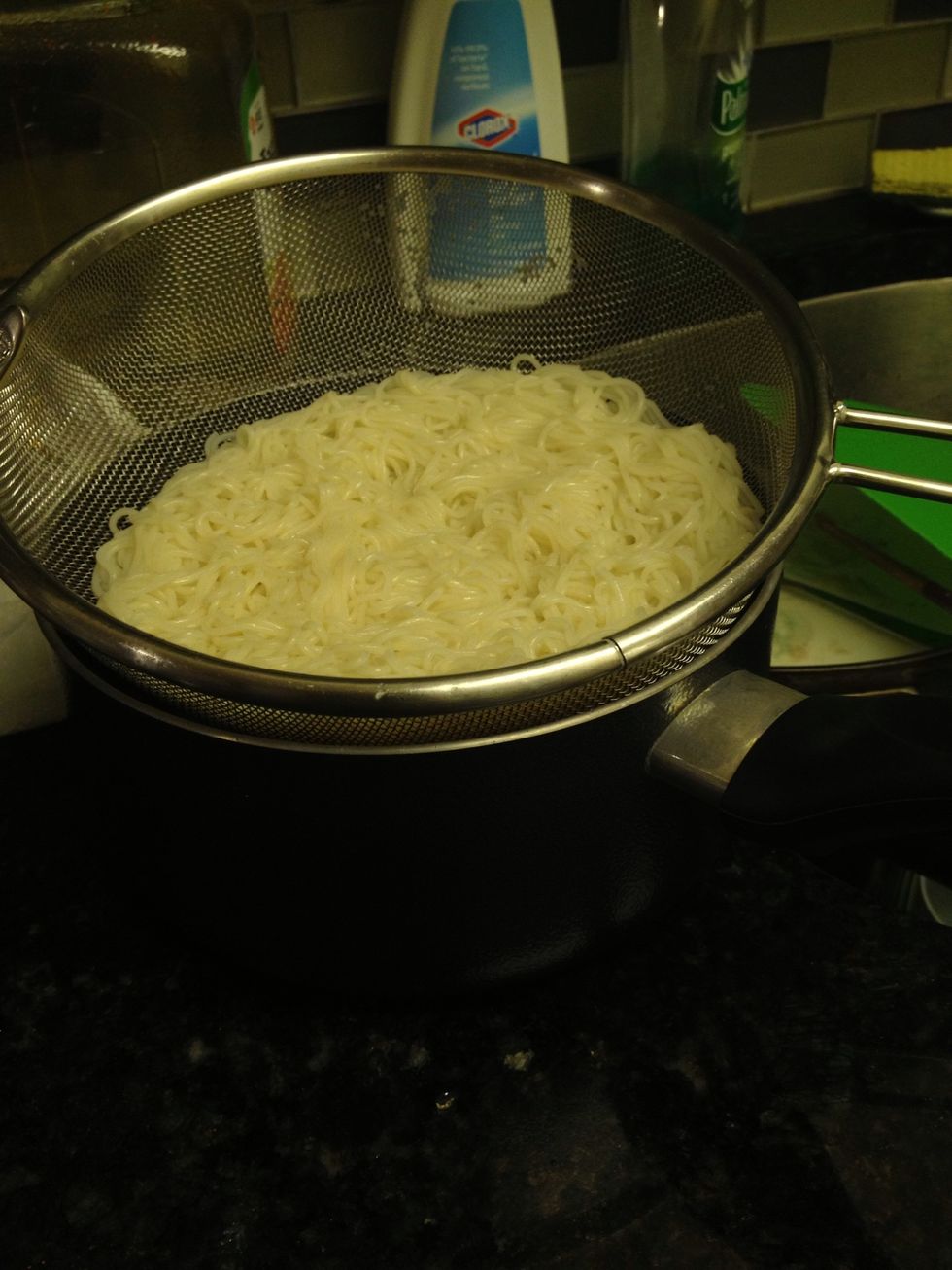 And leave to dry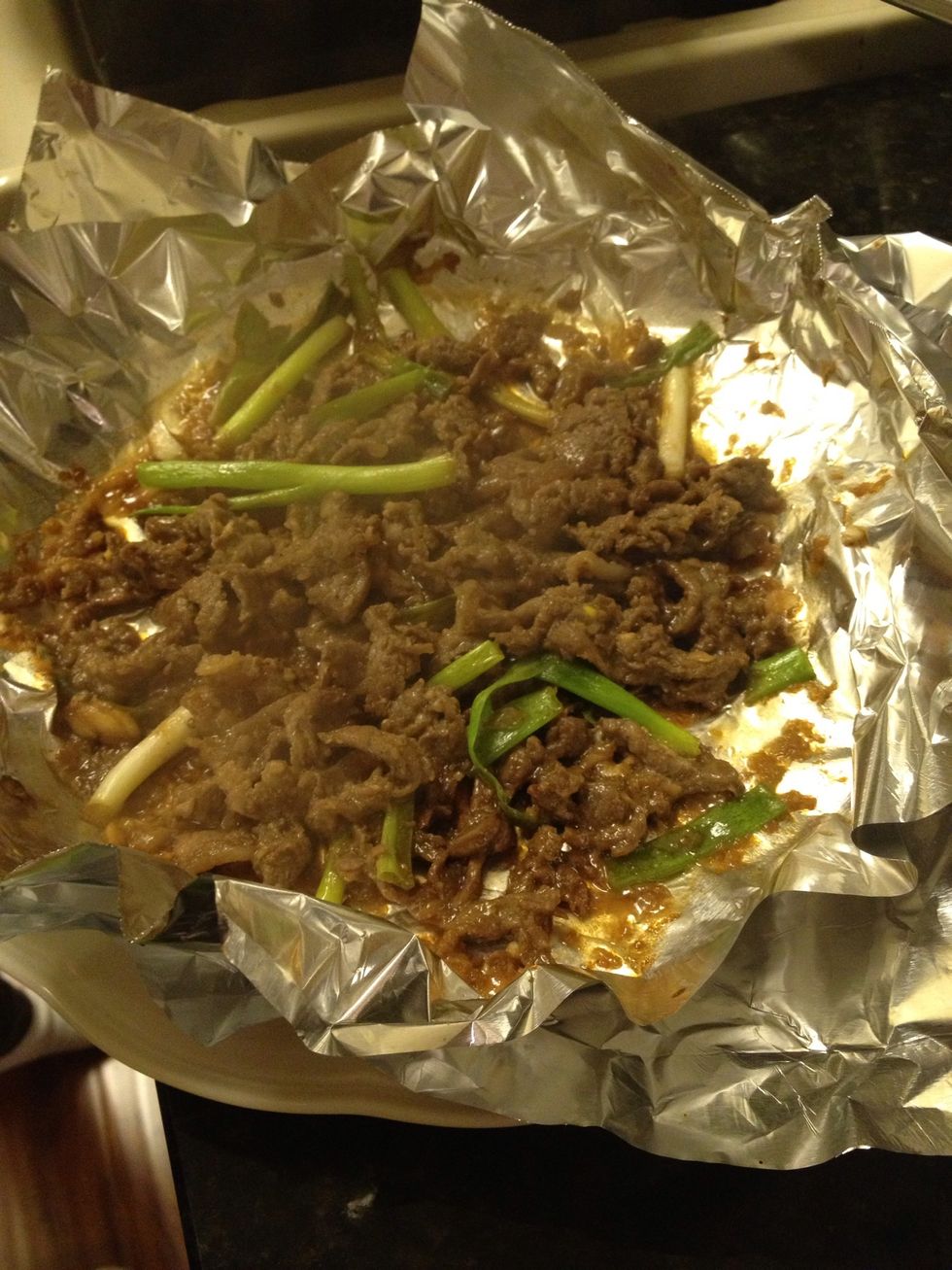 YUM
Add your noodles to your sauce and mix well and evenly.
Last step is to enjoy!! I hope you enjoy this refreshing sweet meal. You can add flavoring or other ingredients to get the taste to your preference. ( I like mine sweet and spicy) Bon Apetite!
Kimchi
Soy sauce
Sugar
Maple or corn syrup
Rice noodles