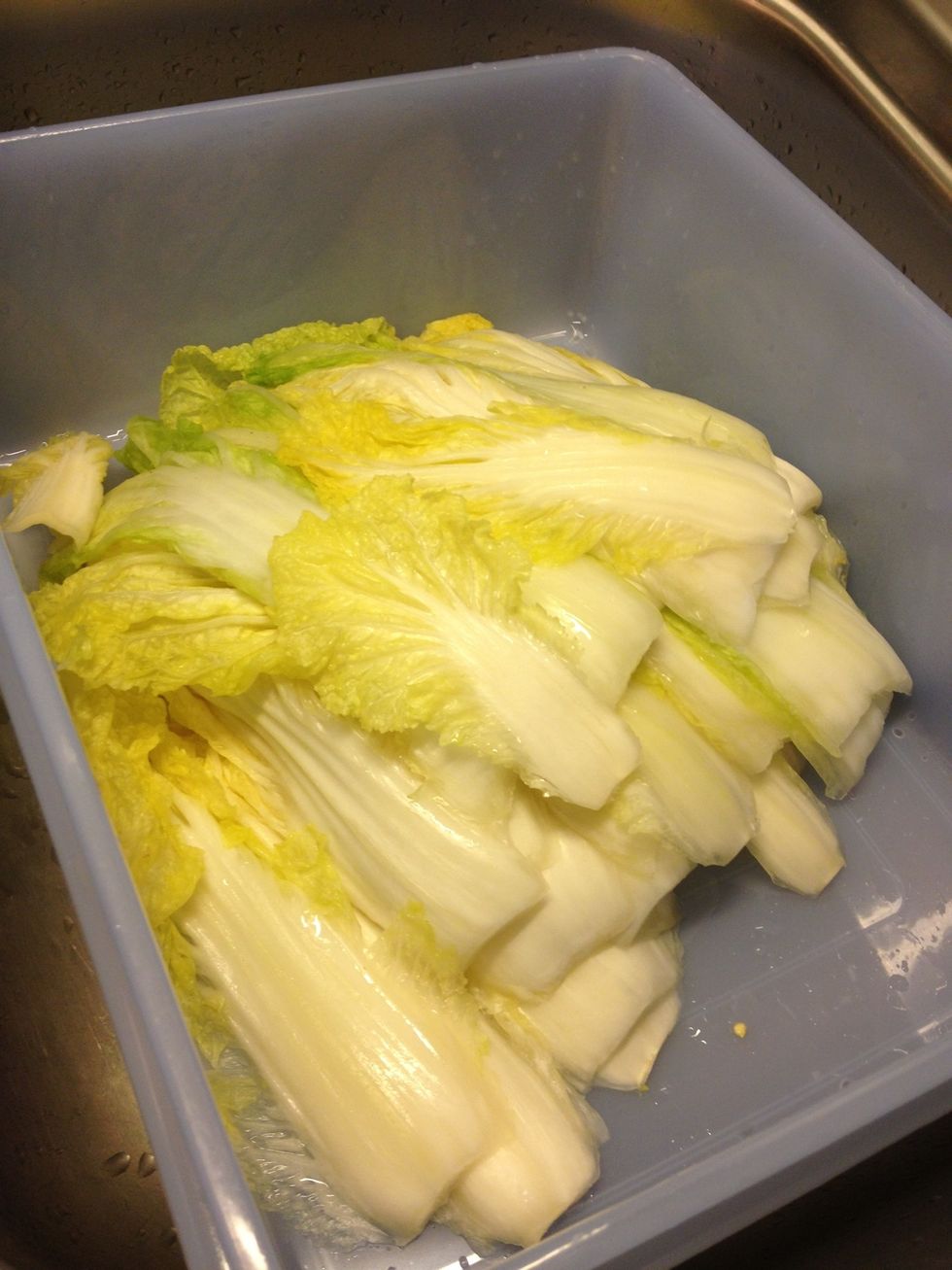 The night before Put salt on top &bottom of each leaf and soak overnight in water. The next day, rinse of the salt from each one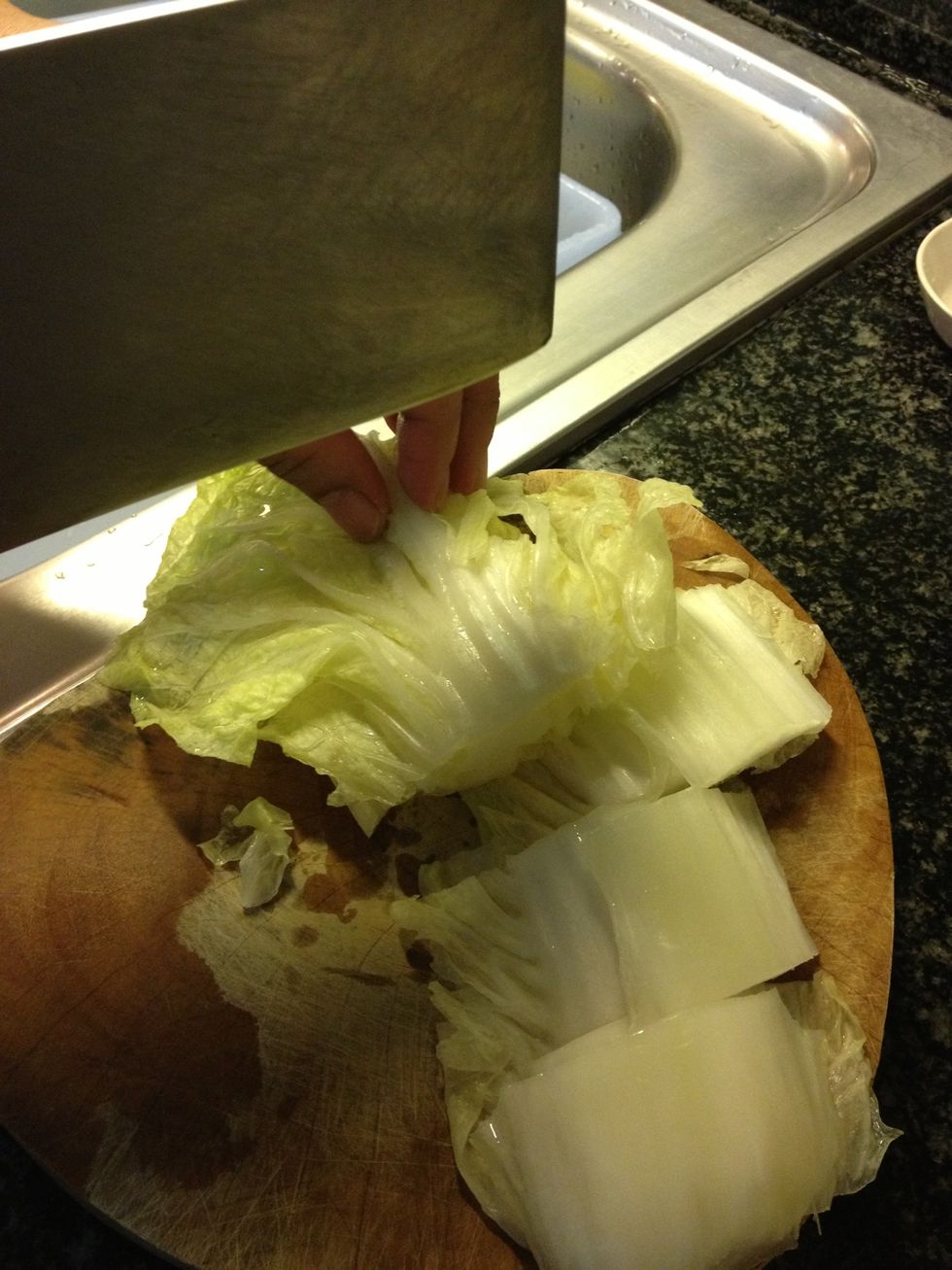 After rinsing, Chop cabbage into 1.5" pieces. The leafy tips can be a little longer, because cutting them smaller will make them rip into pieces that are too small.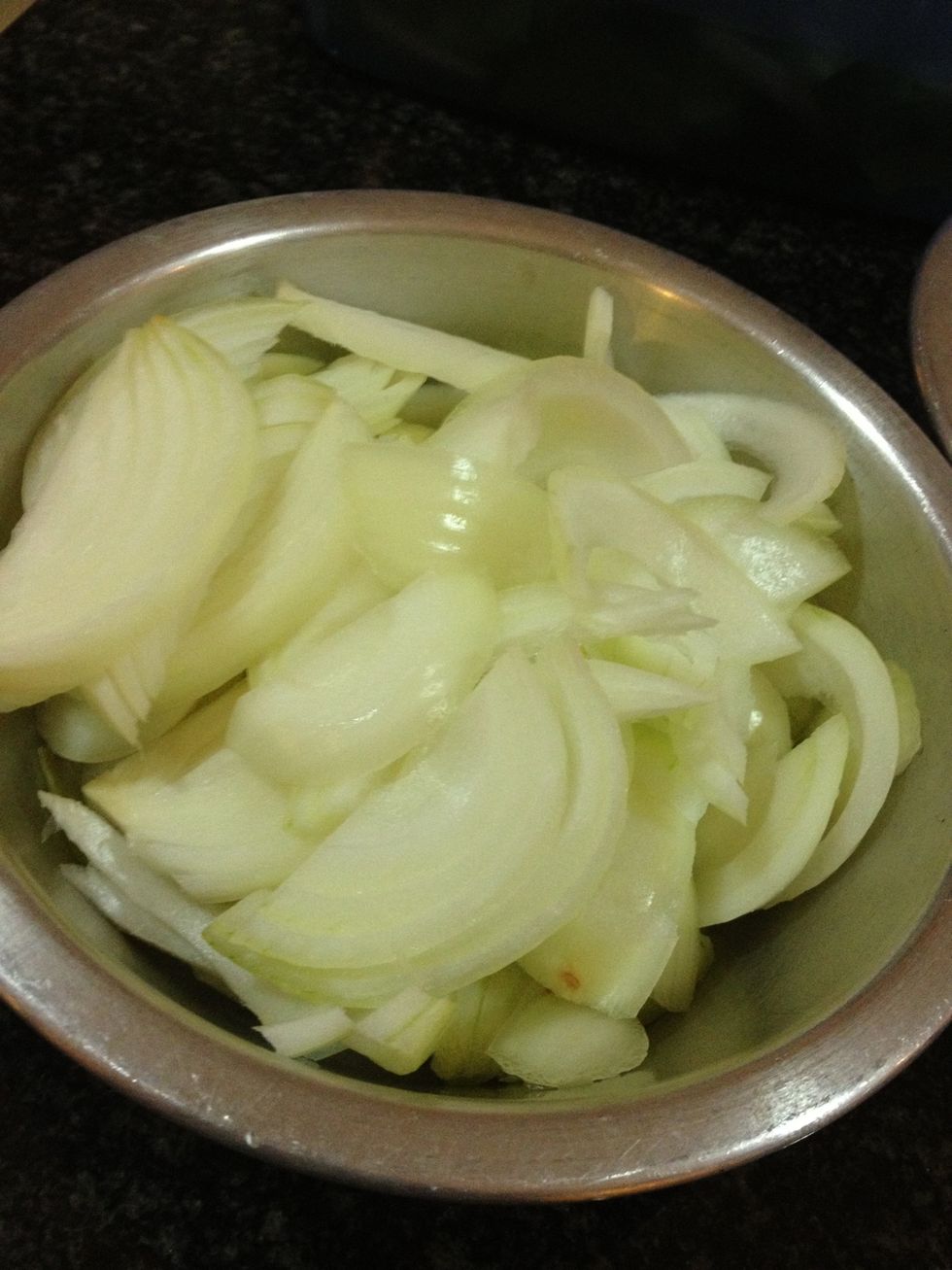 Chop onions
Peel garlic
Wash & cut chilies to about 2inch thick slices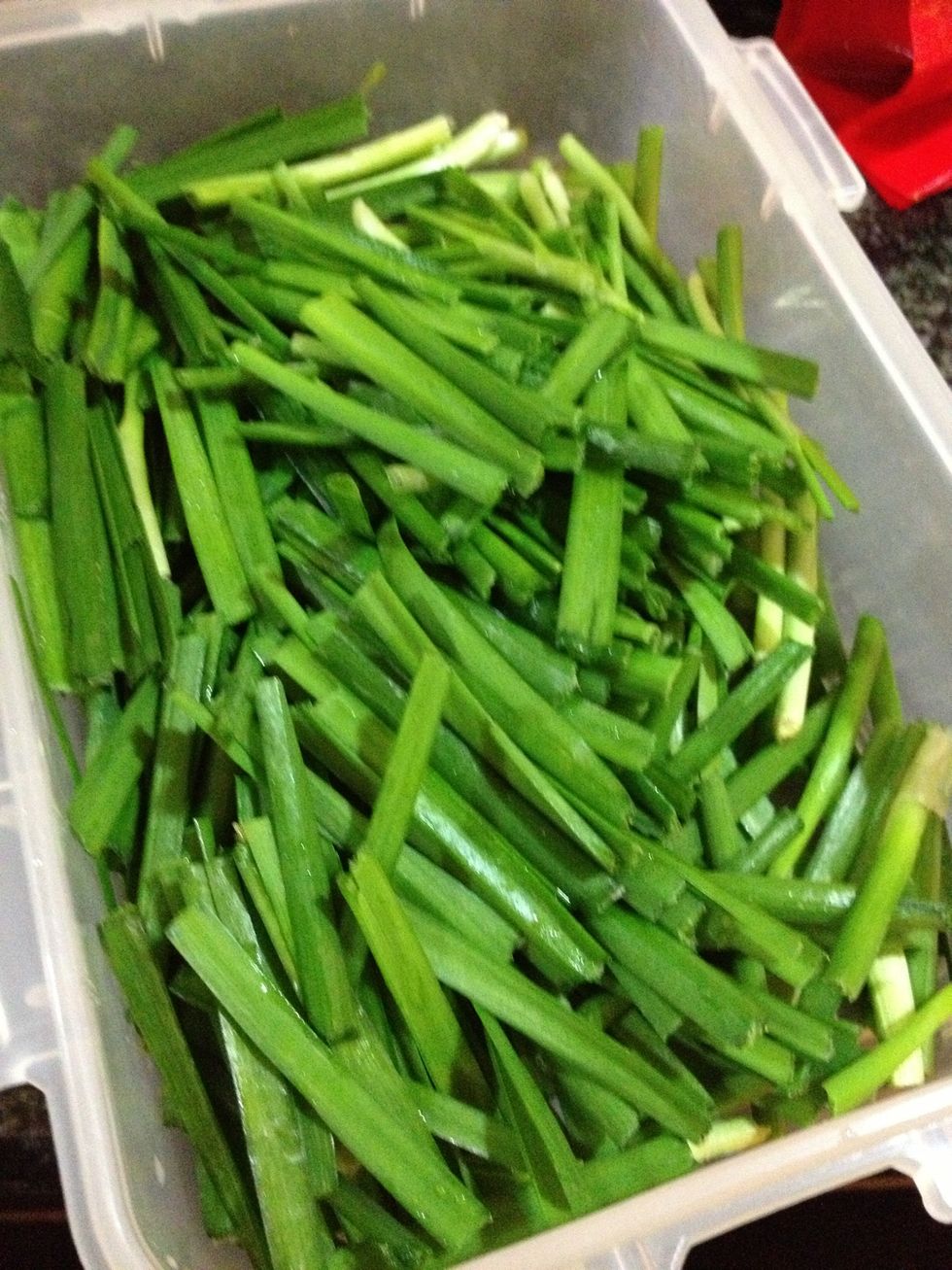 Cut chives into 2 inch pieces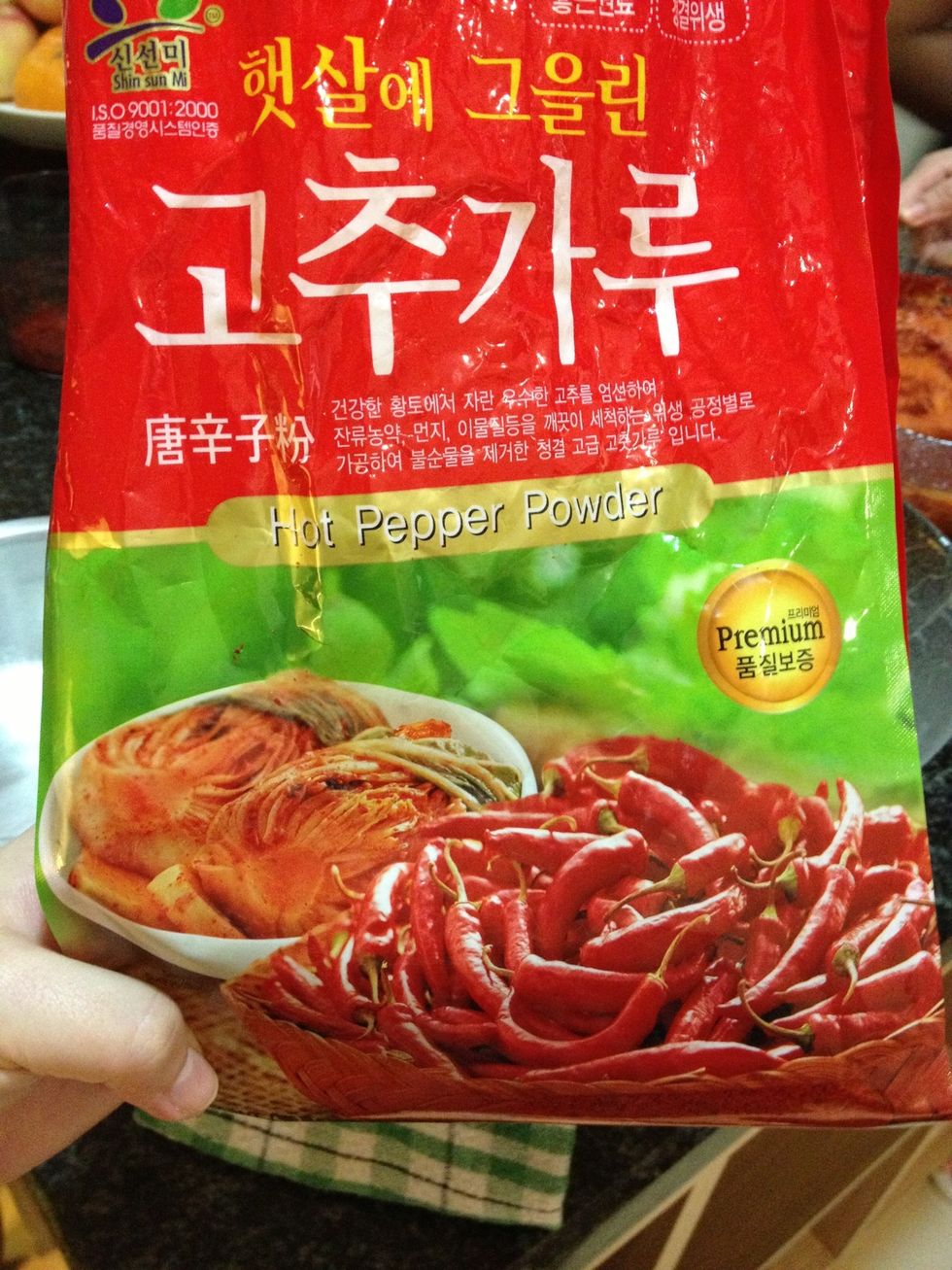 This is the brand of hot pepper powder my friend recommends. You can find it in a Korean supermarket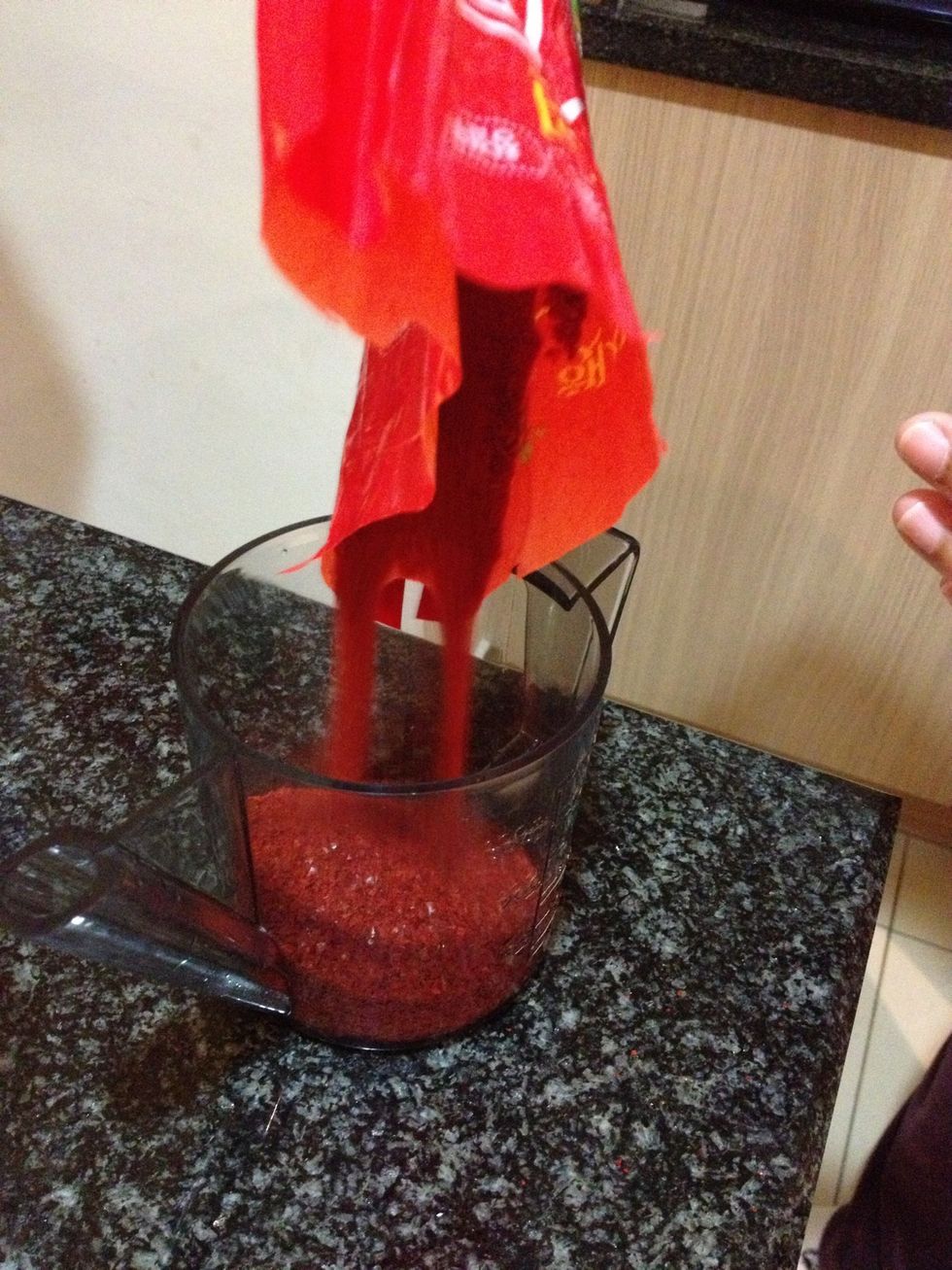 Measure 100ml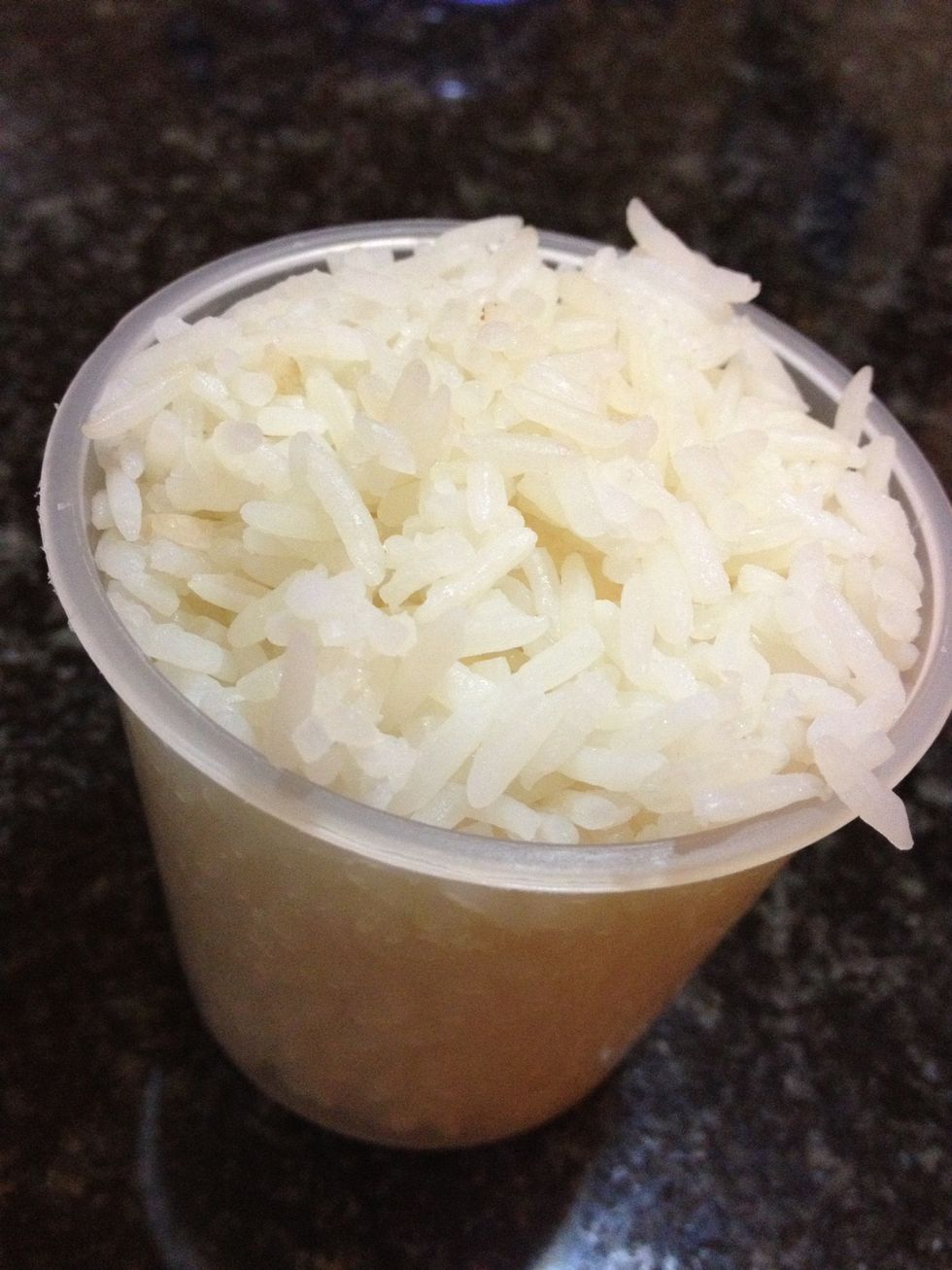 Prepare half a cup of room temp cooked rice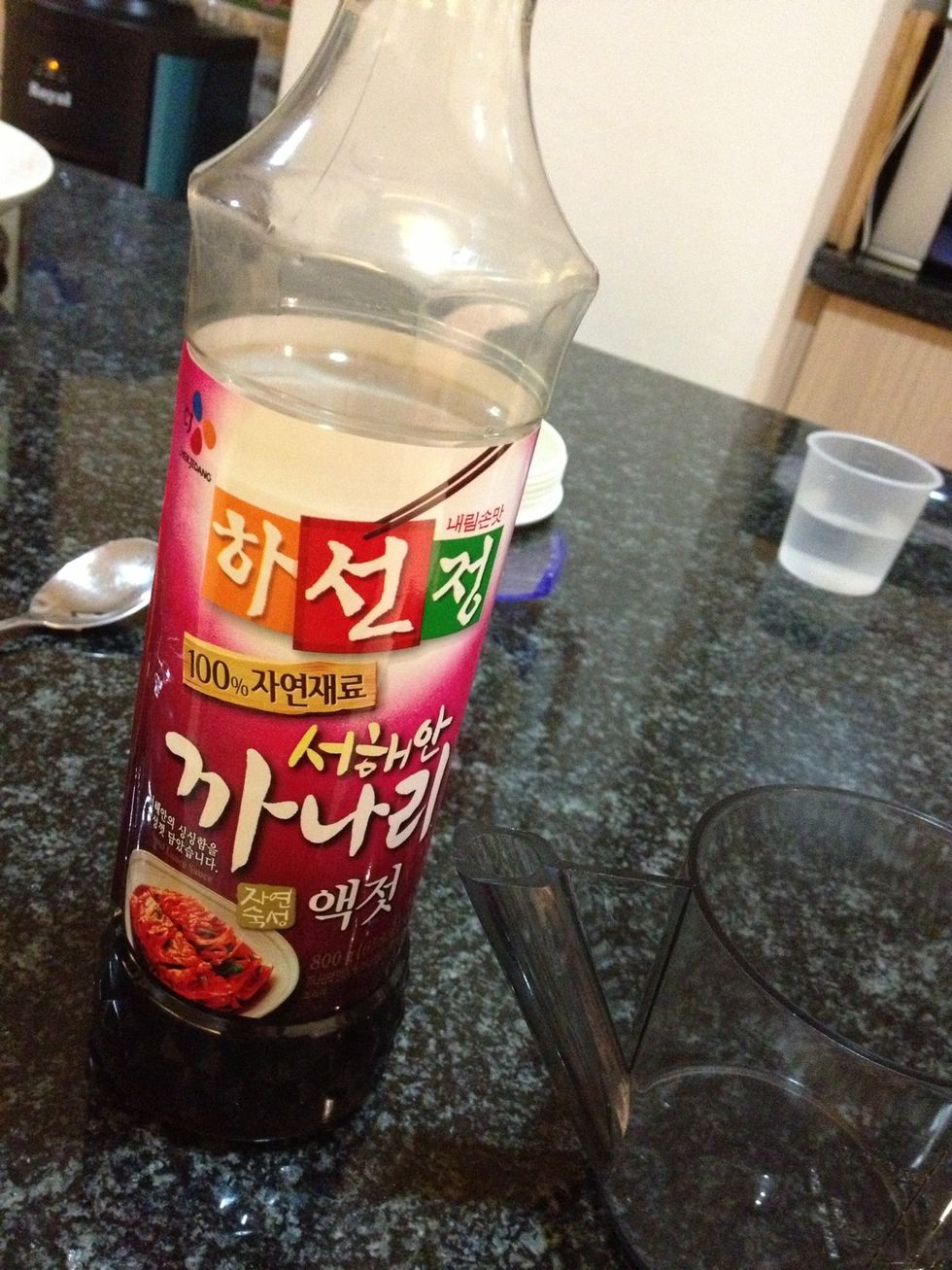 Pour 150ml of fish oil in a cup. This is the brand my friend uses from the Korean store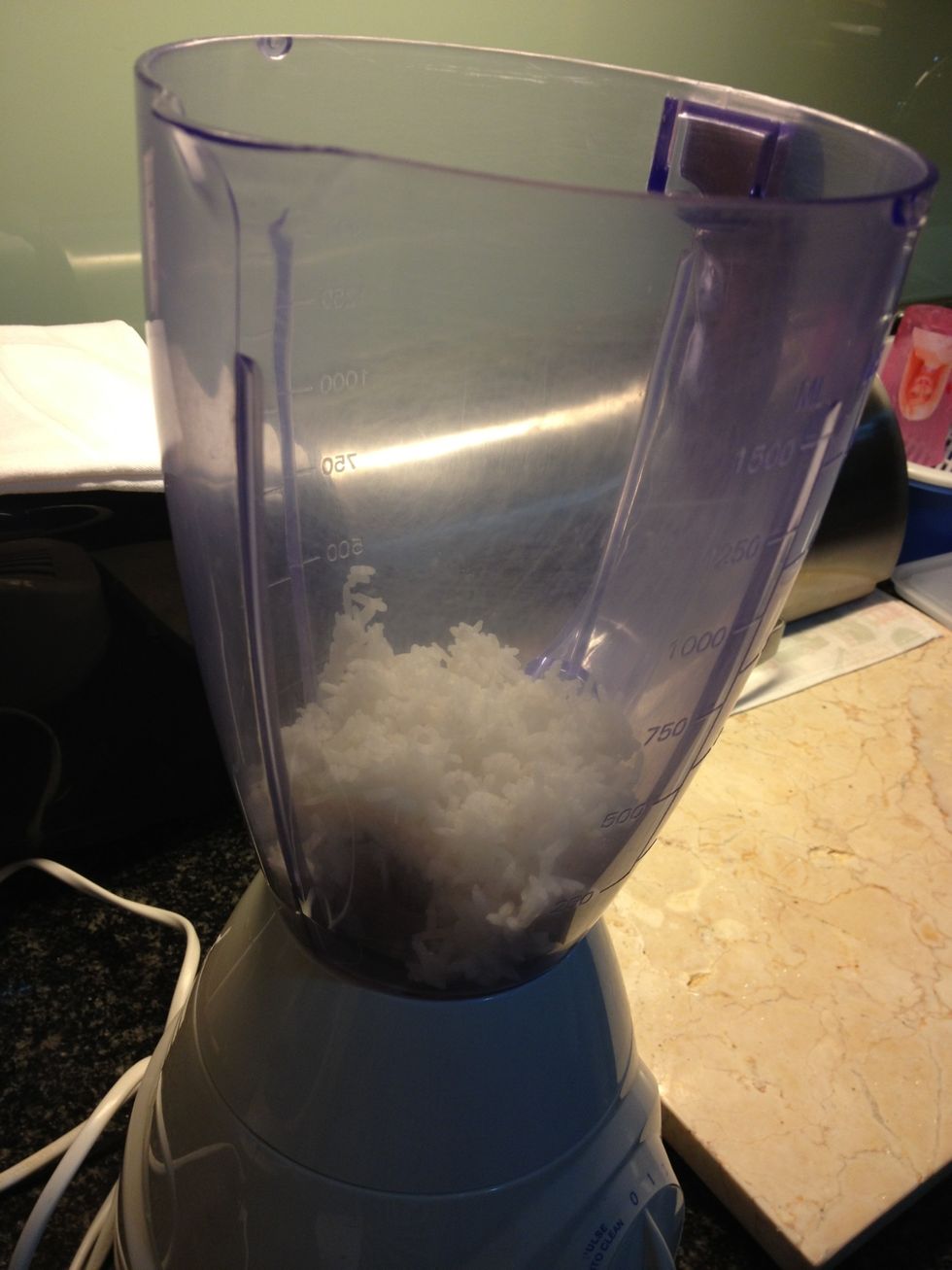 Put the rice in a blender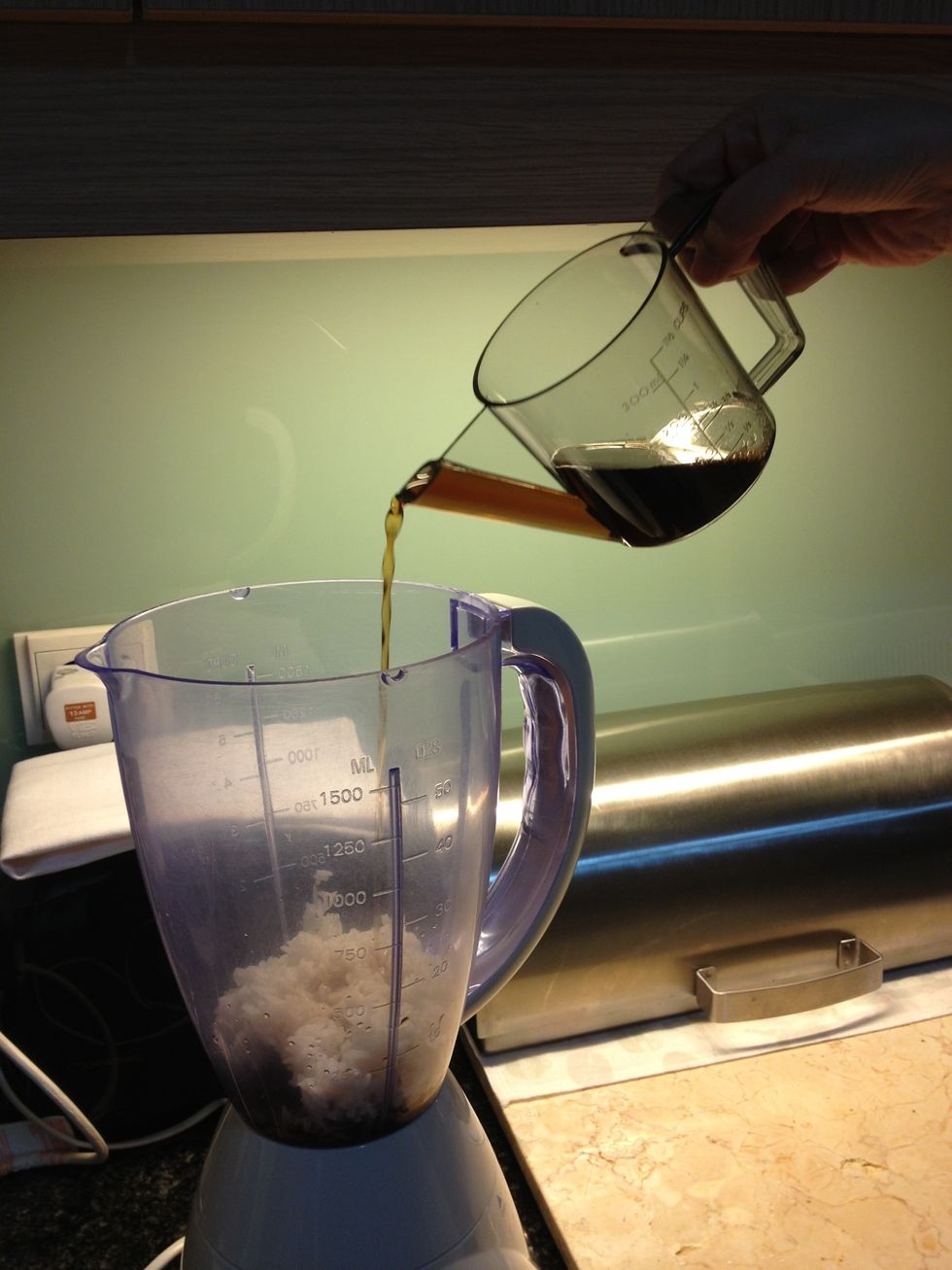 Put half the fish sauce (75ml) with the cooked rice
Blend until sticky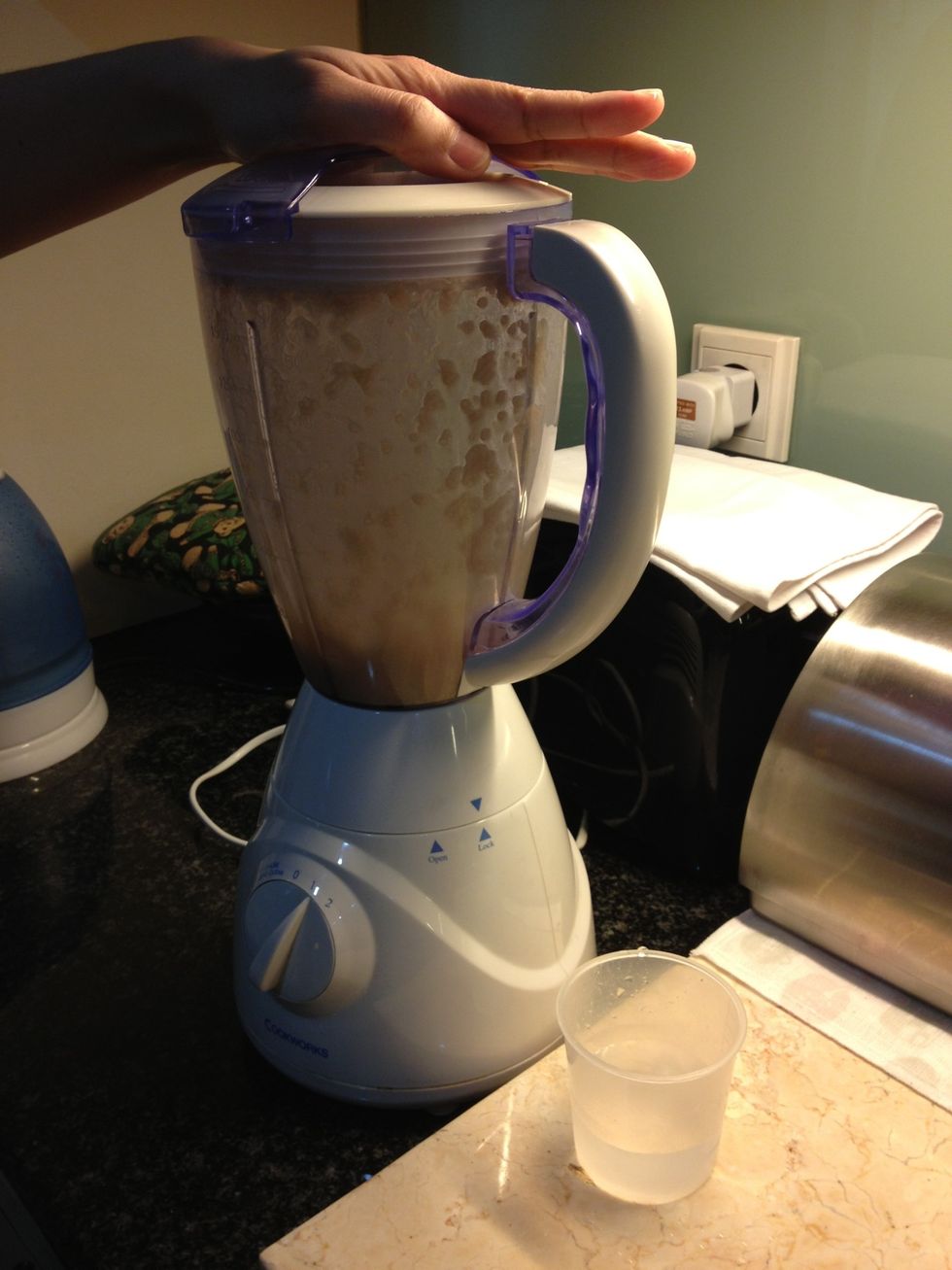 Put a little water to dilute and help with the blending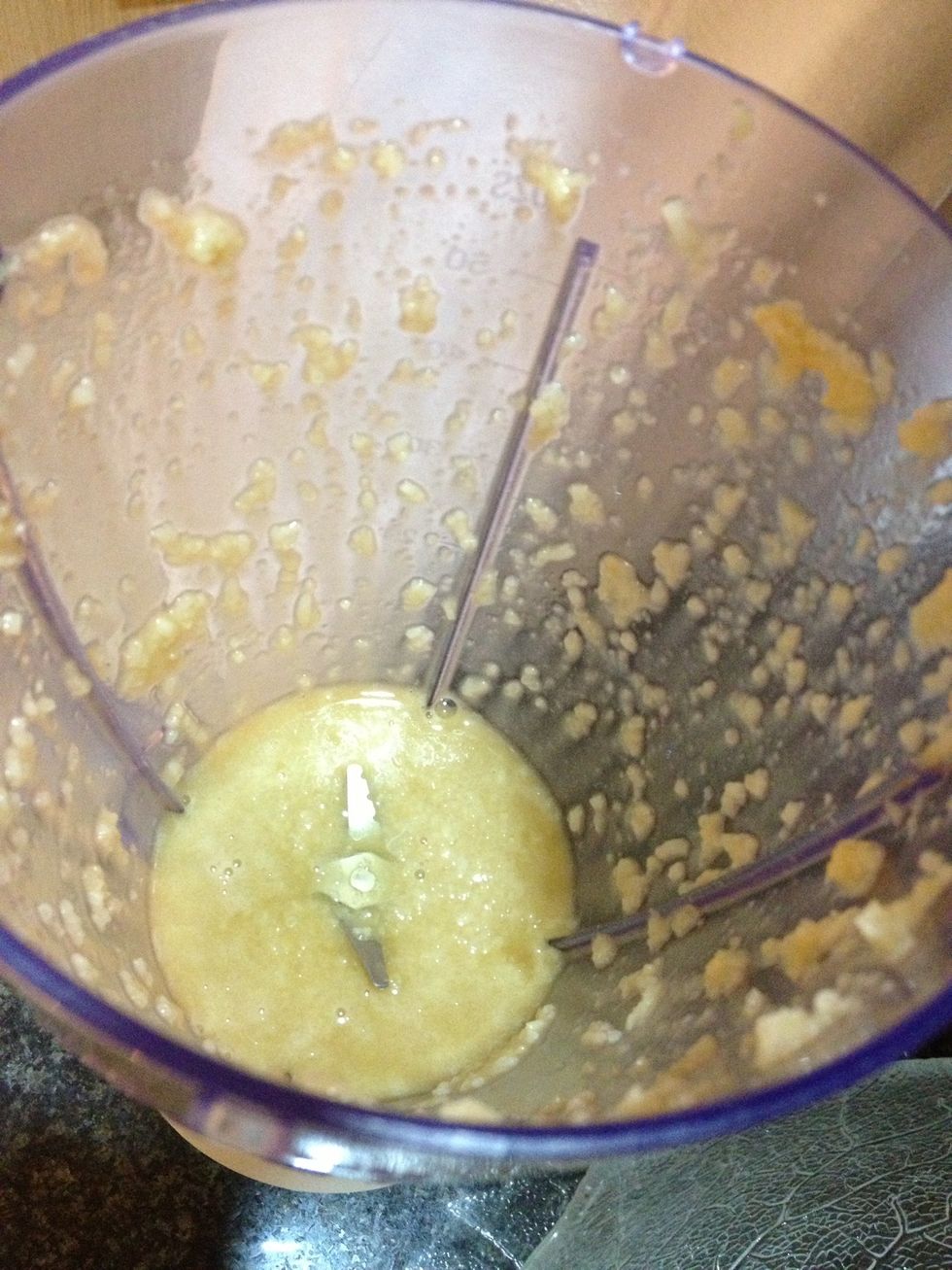 Once it is sticky...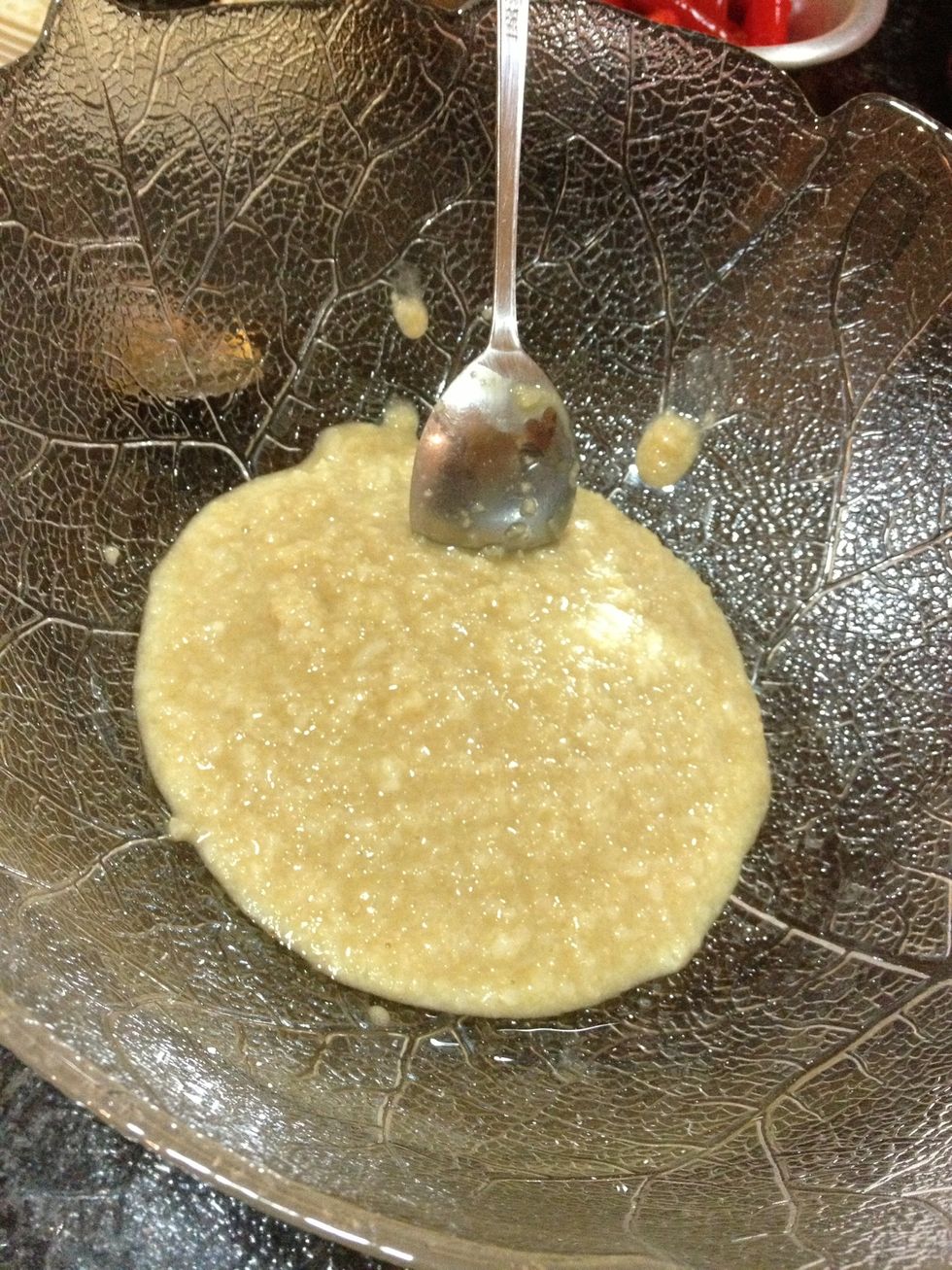 Transfer to a bowl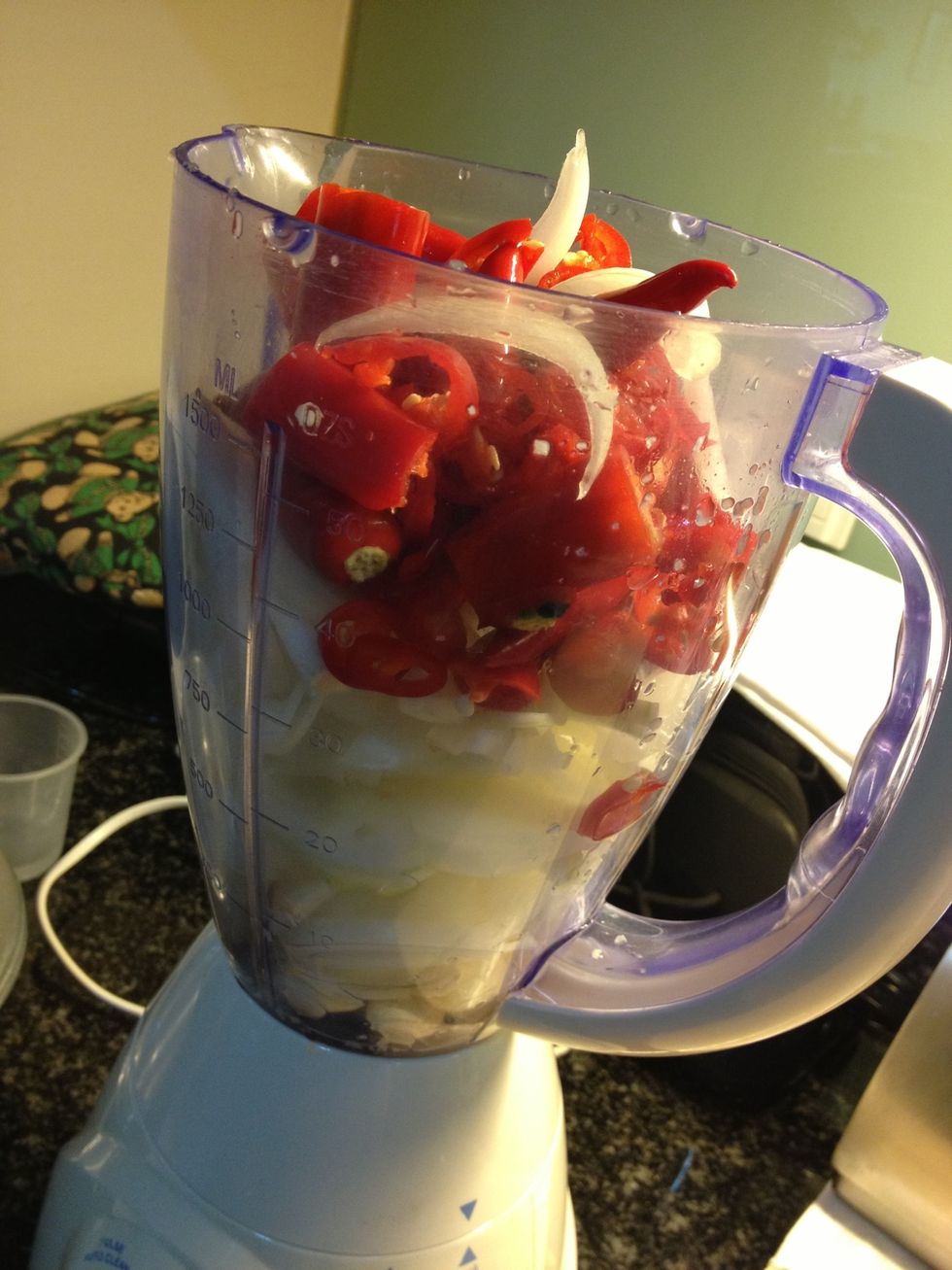 Clean the blender out then place the garlic, onions & chilies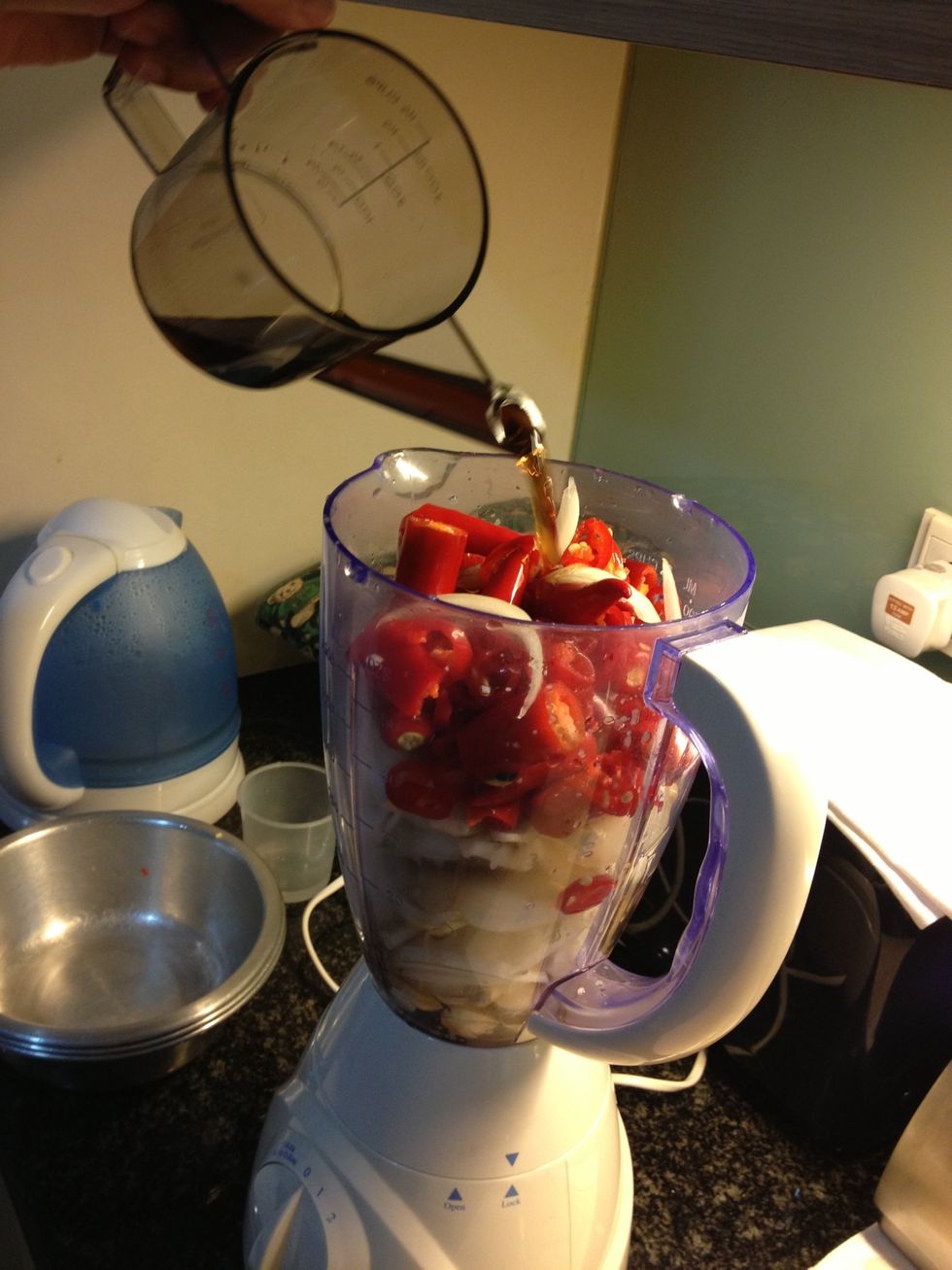 Add the remaining fish sauce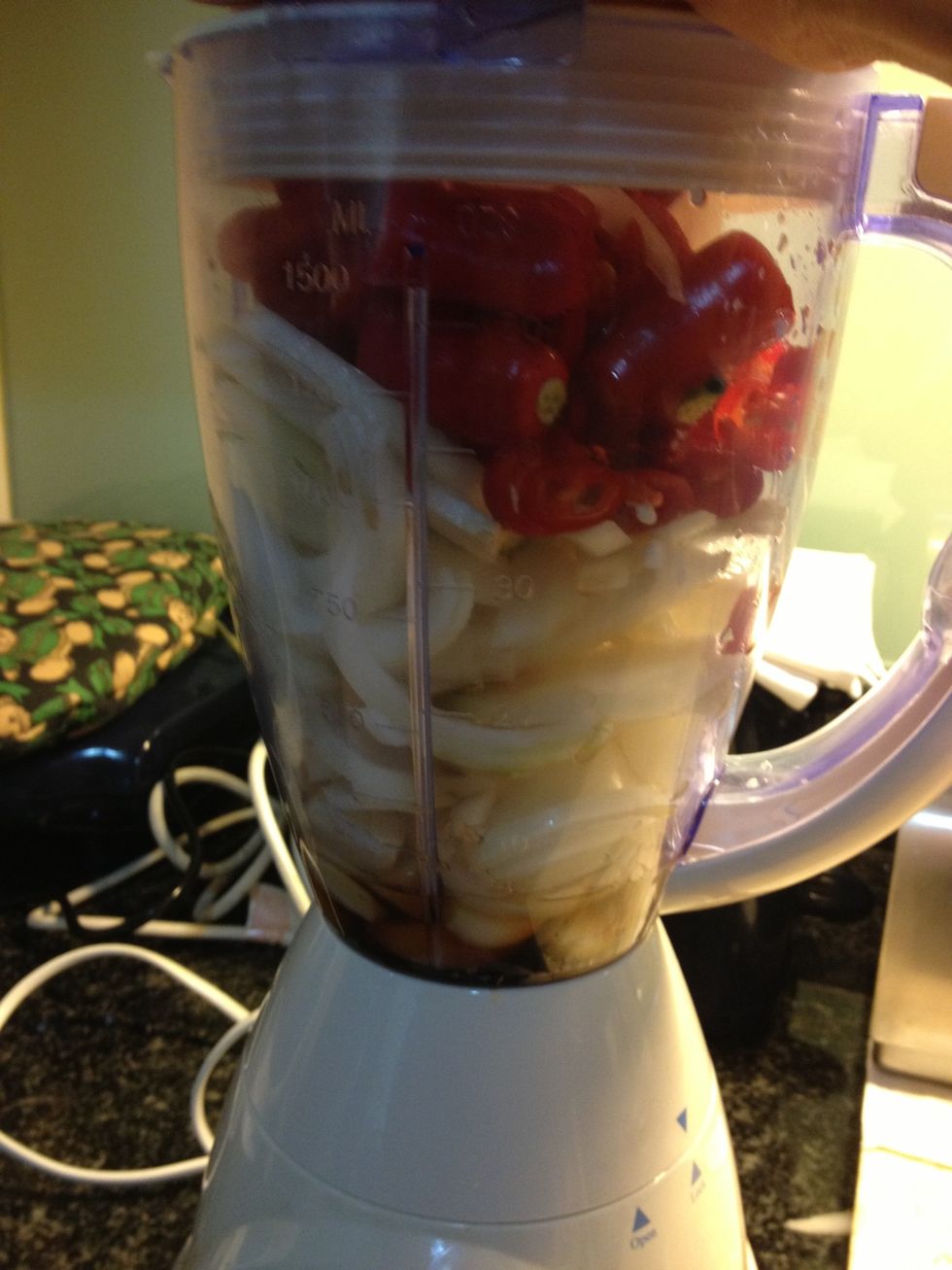 Blend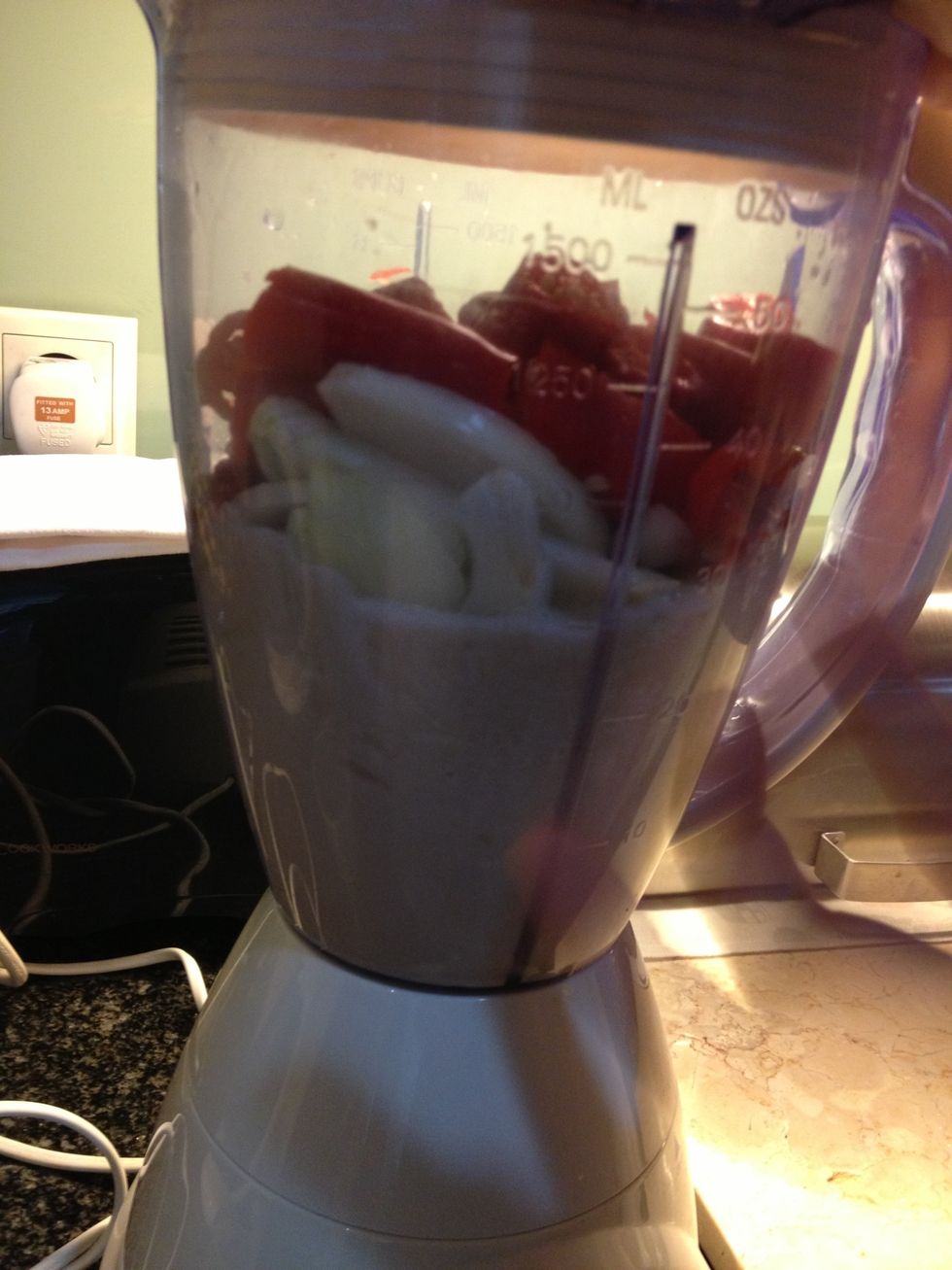 Shake and add a little water if you need to help it blend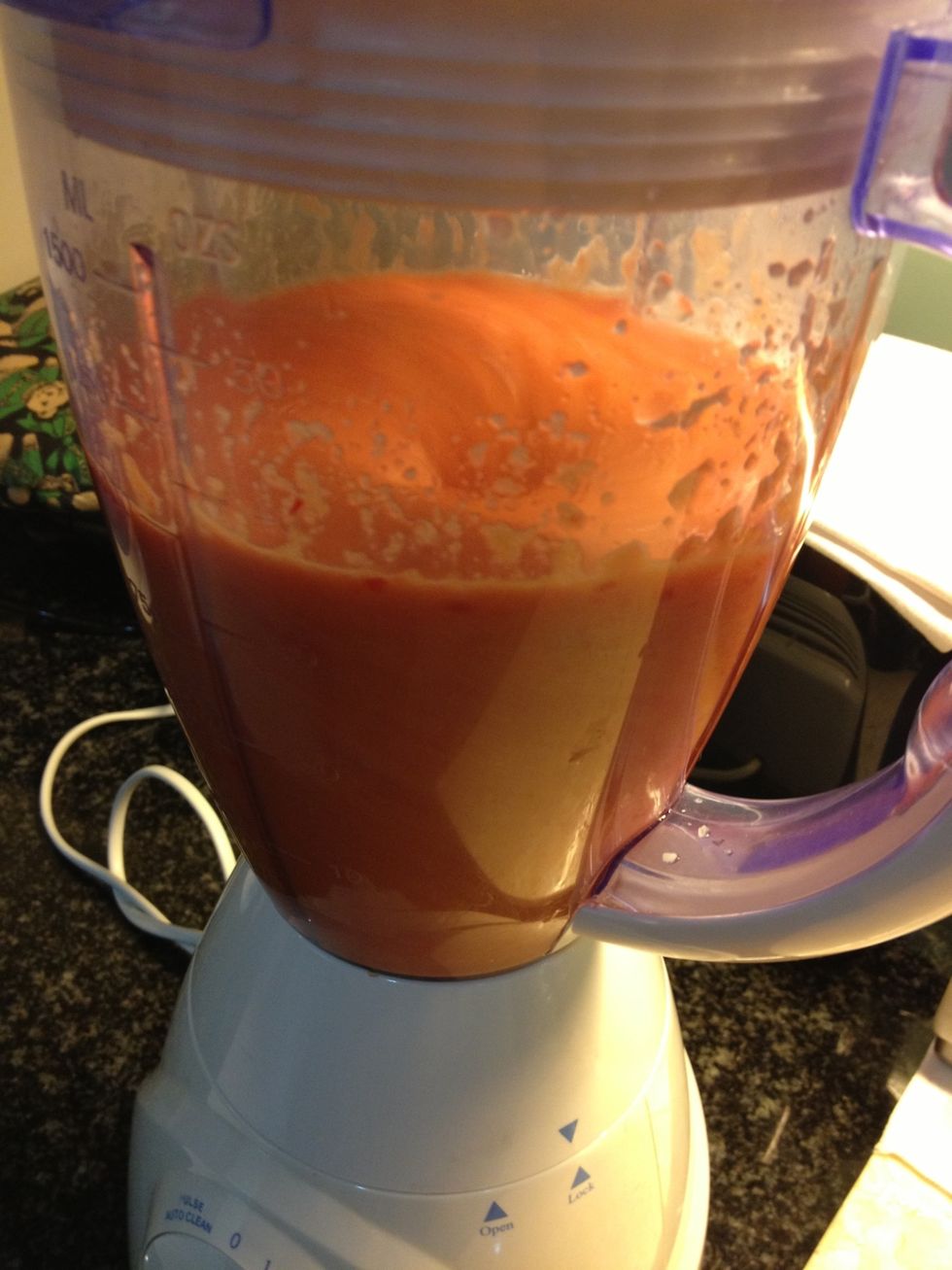 Blind until it is liquid and this color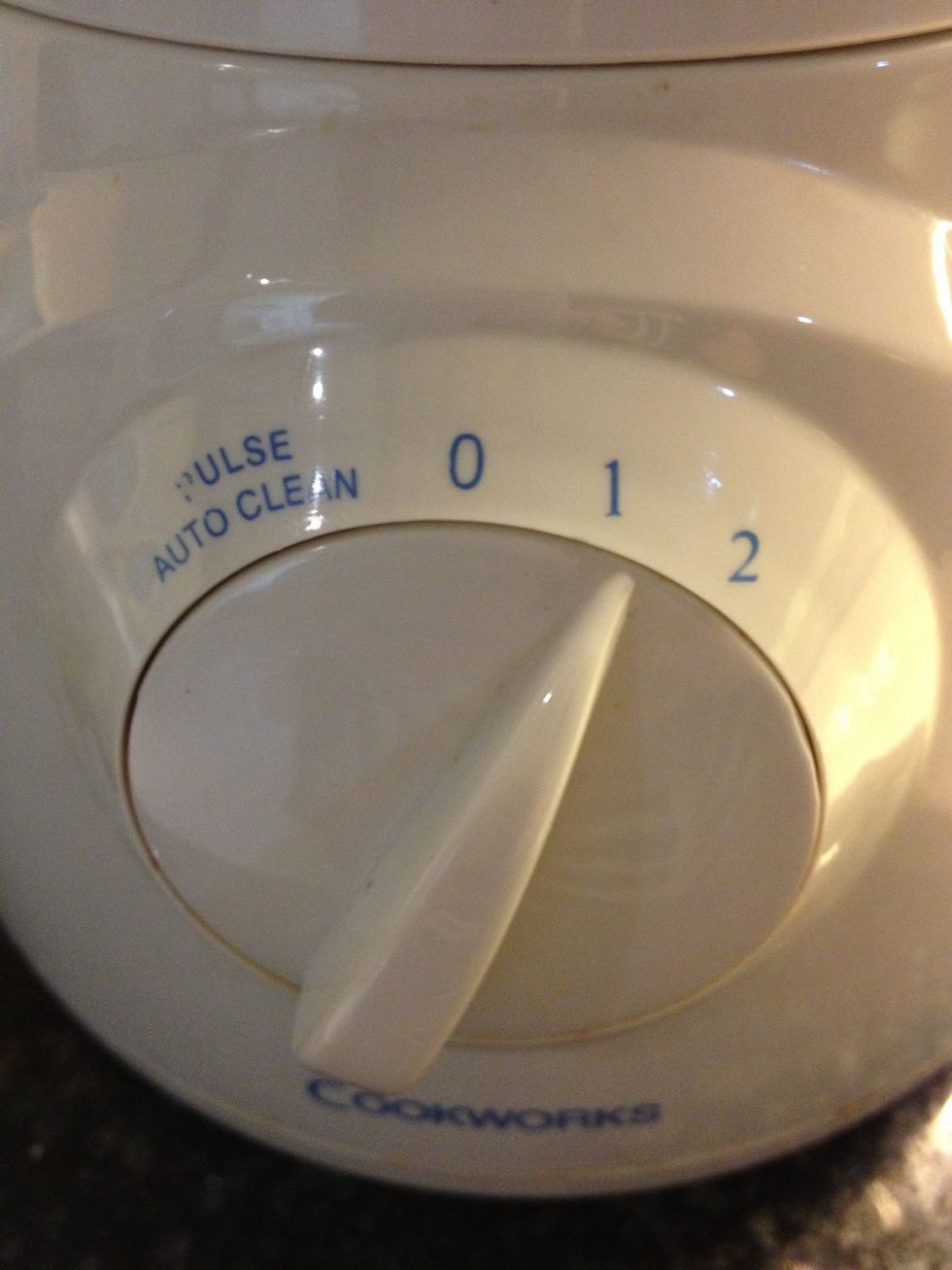 Blend on low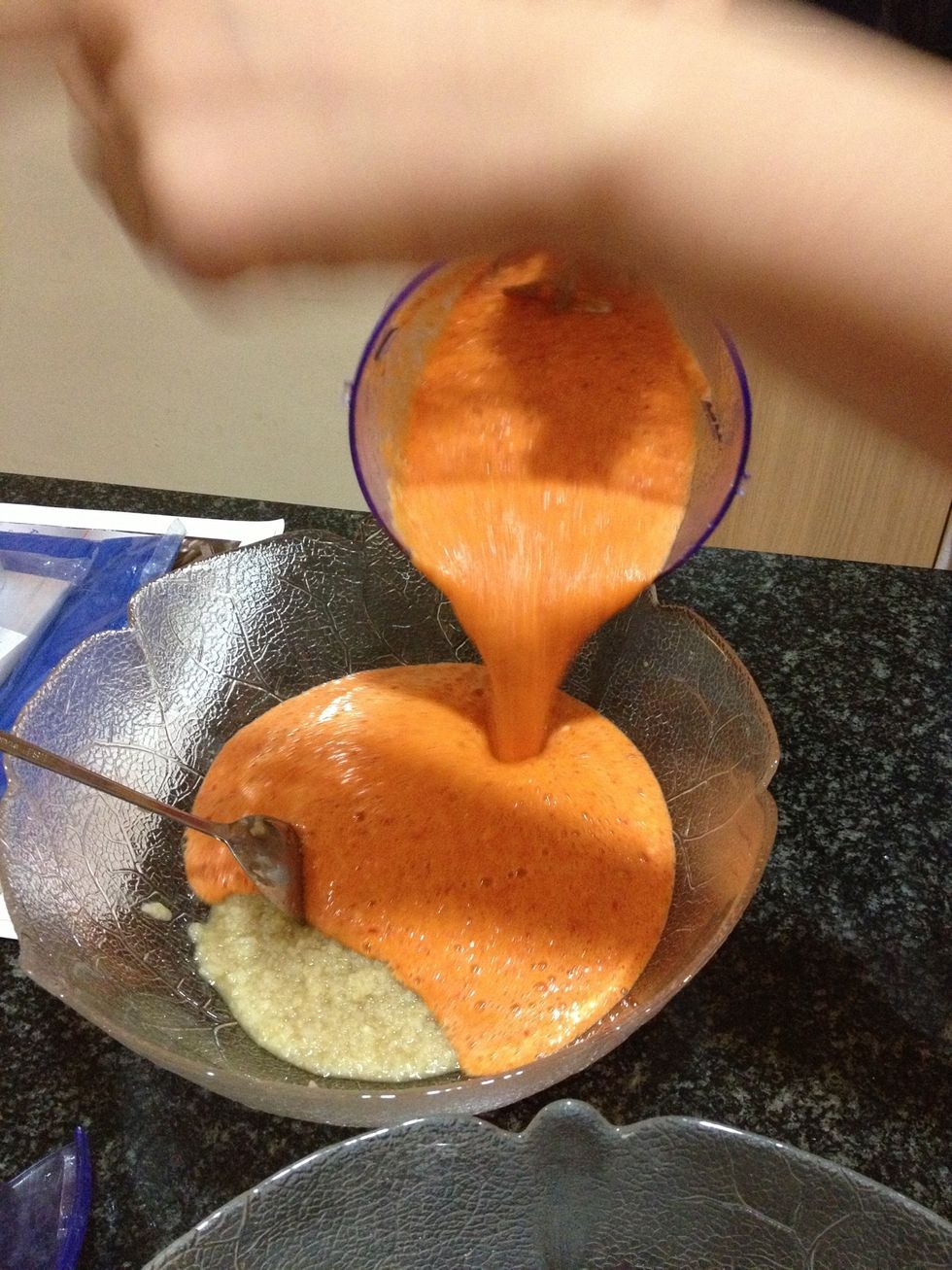 Add to the bowl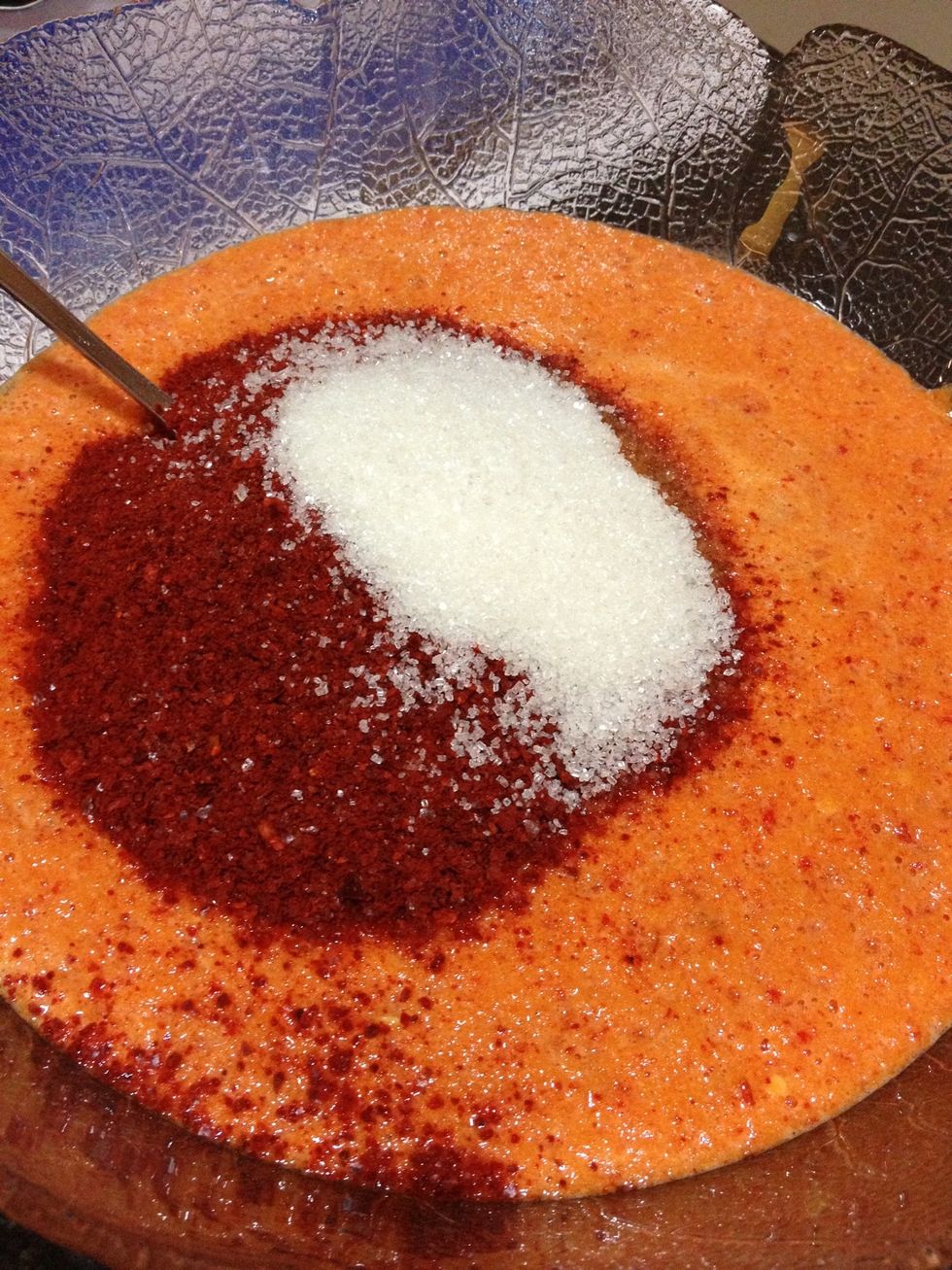 Add the chili powder & sugar
Mix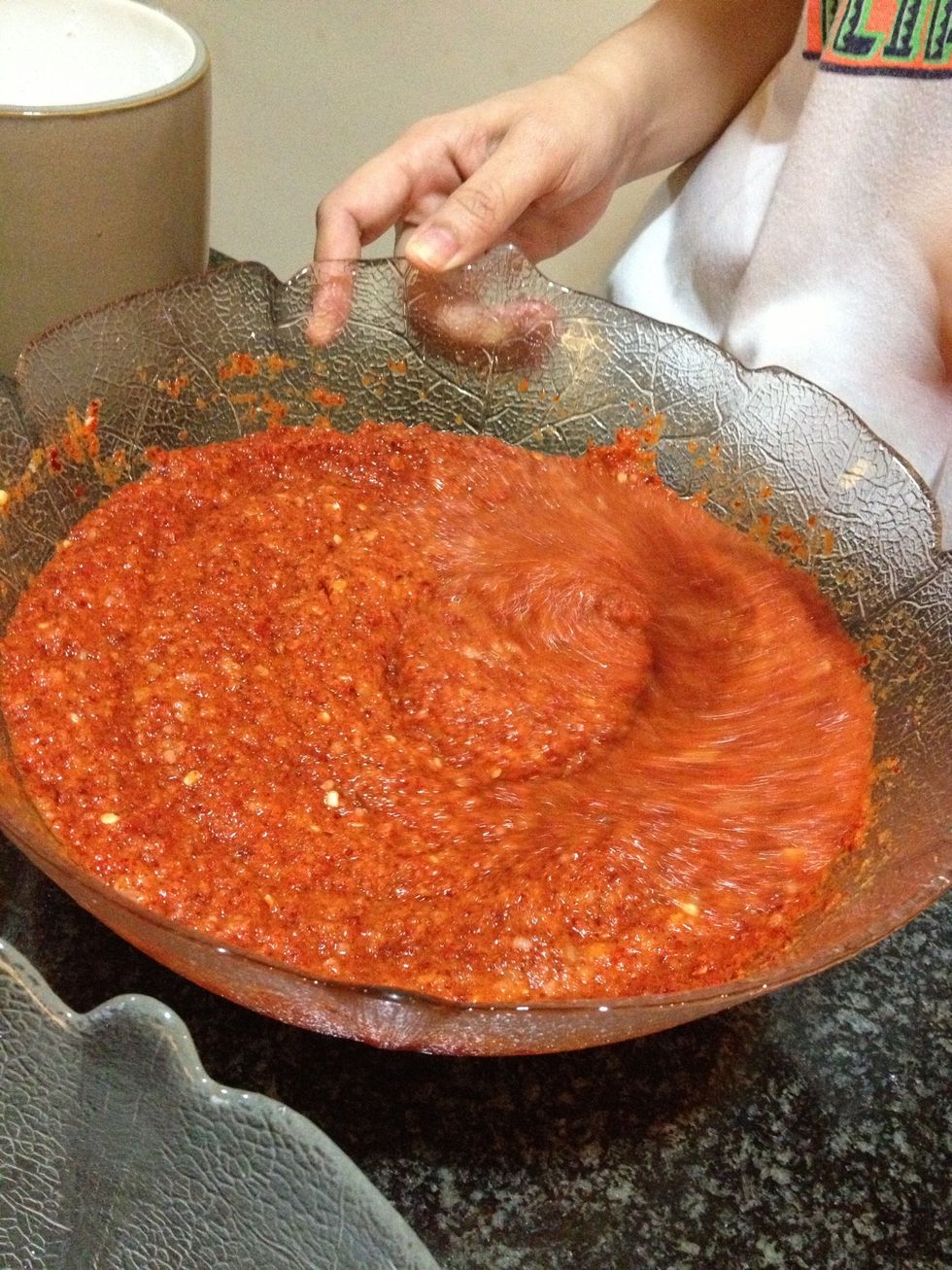 Until very well incorporated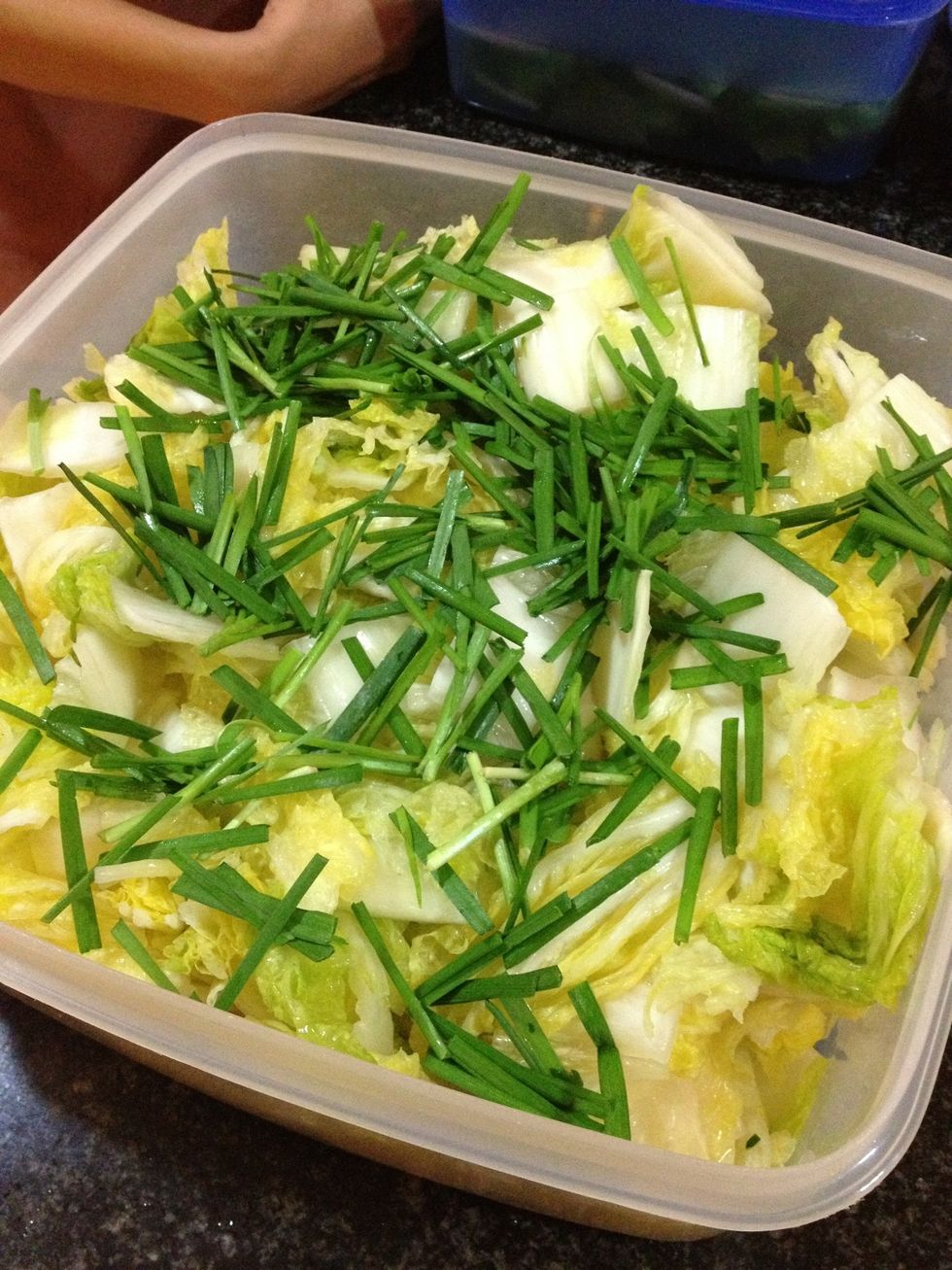 Add the chives to the big deep container of the sliced Chinese cabbages
Sprinkle some of the chives and a little bit of the chili mixture on cabbages
Using plastic gloves mix it up, while squeezing the mixture into the cabbages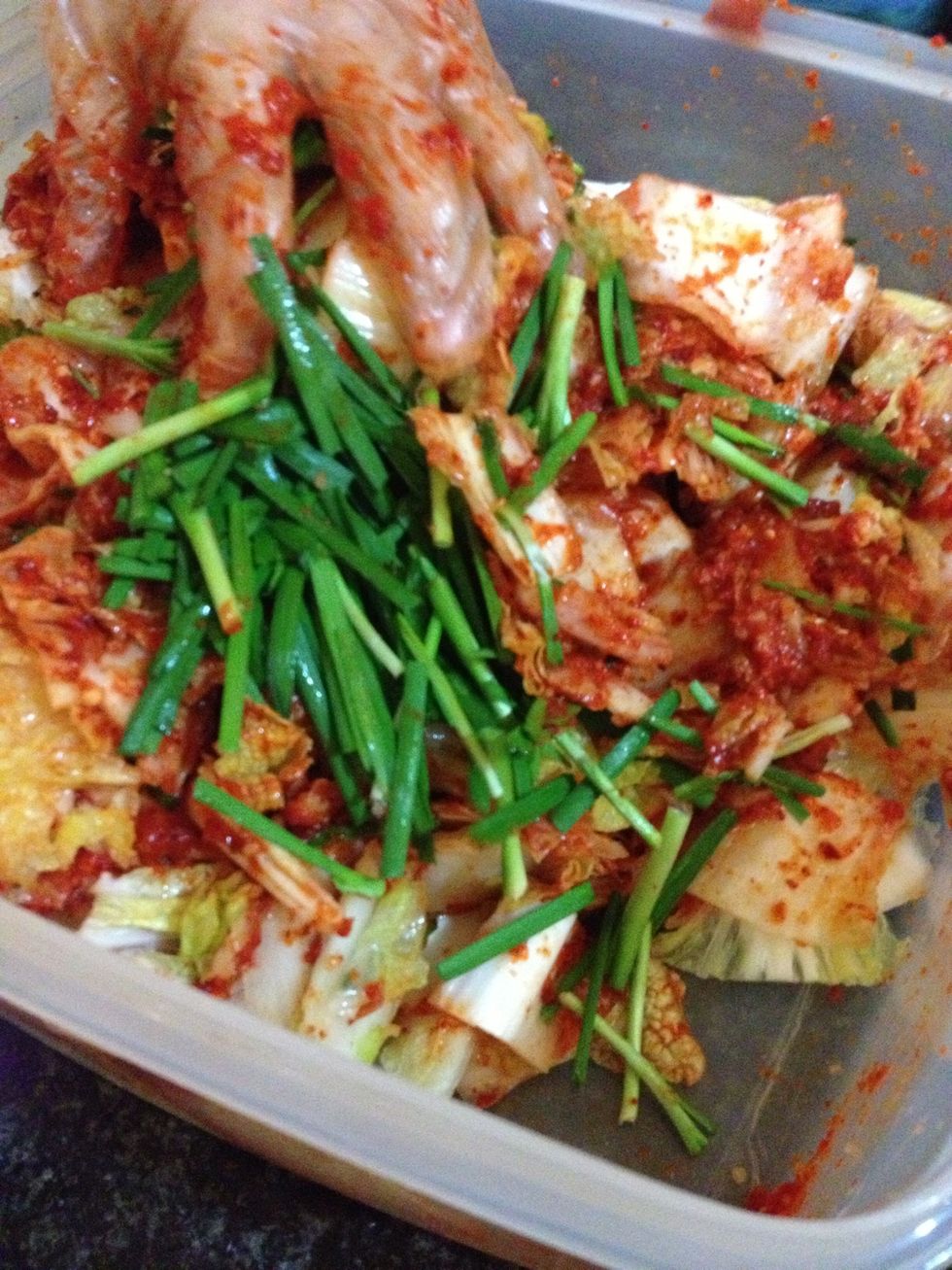 Continue adding some of the chives and chili mixture...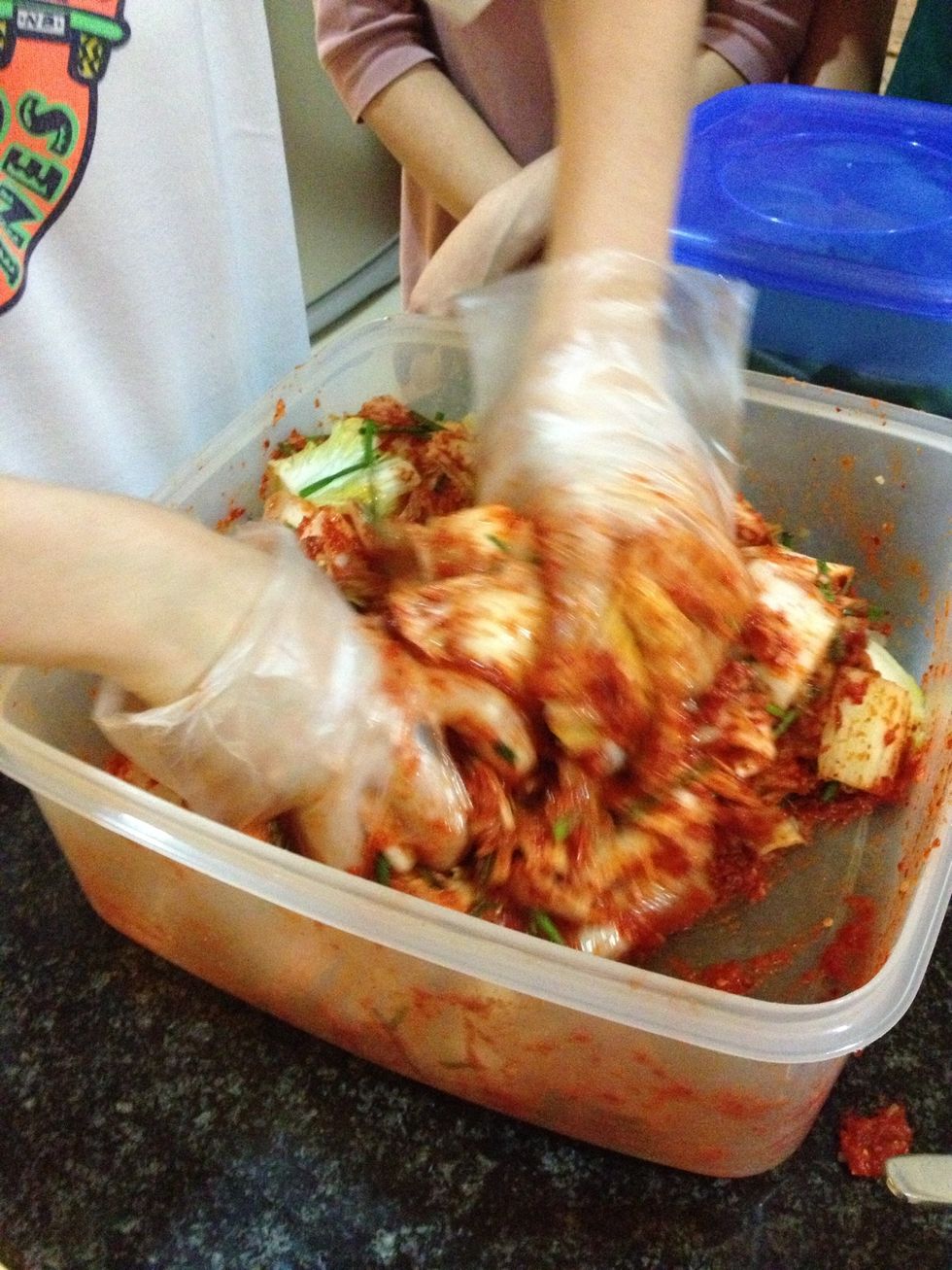 ...and mixing/squeezing until you finish off all the chives and chili mixture.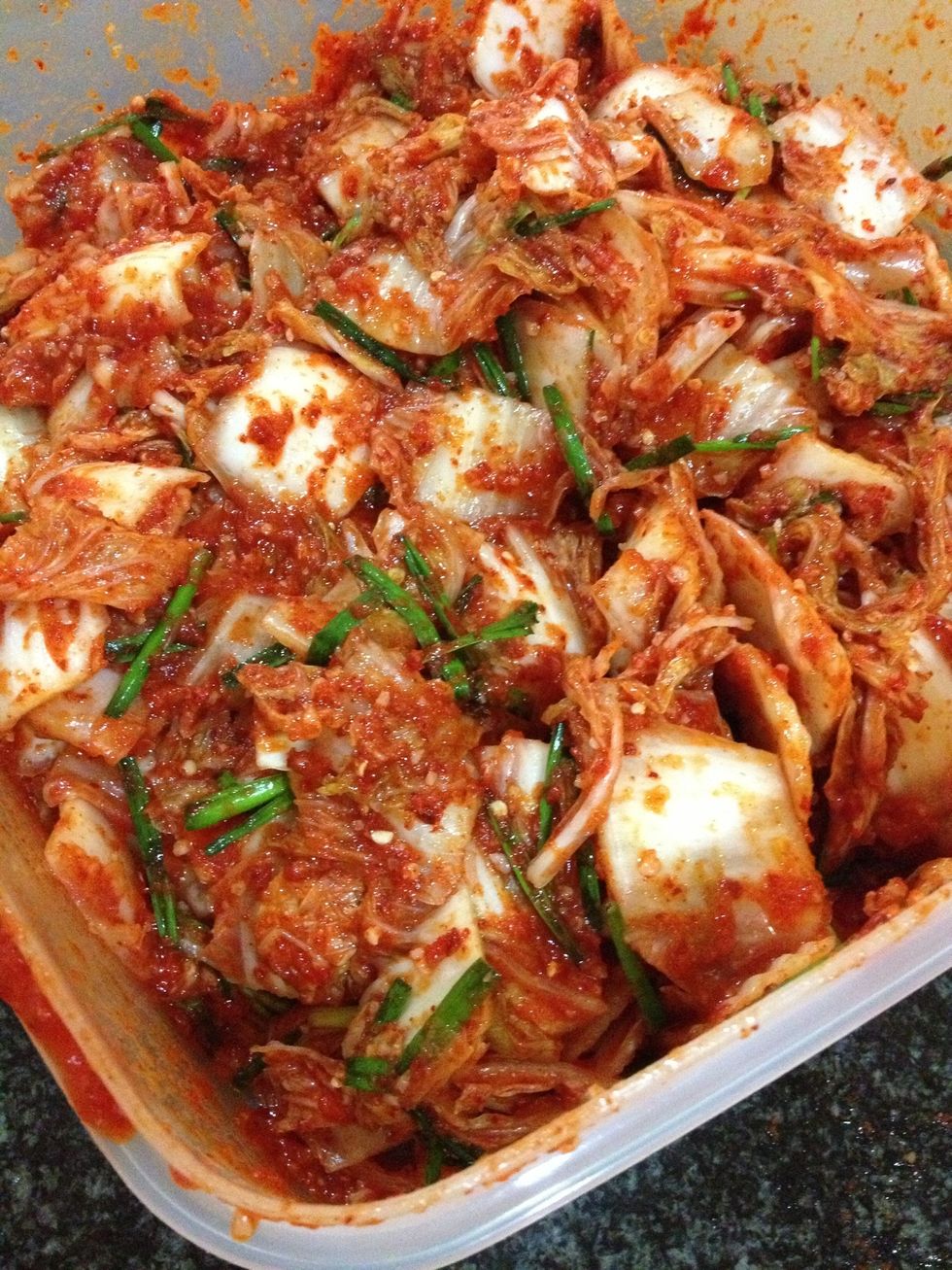 The kimchi is almost ready!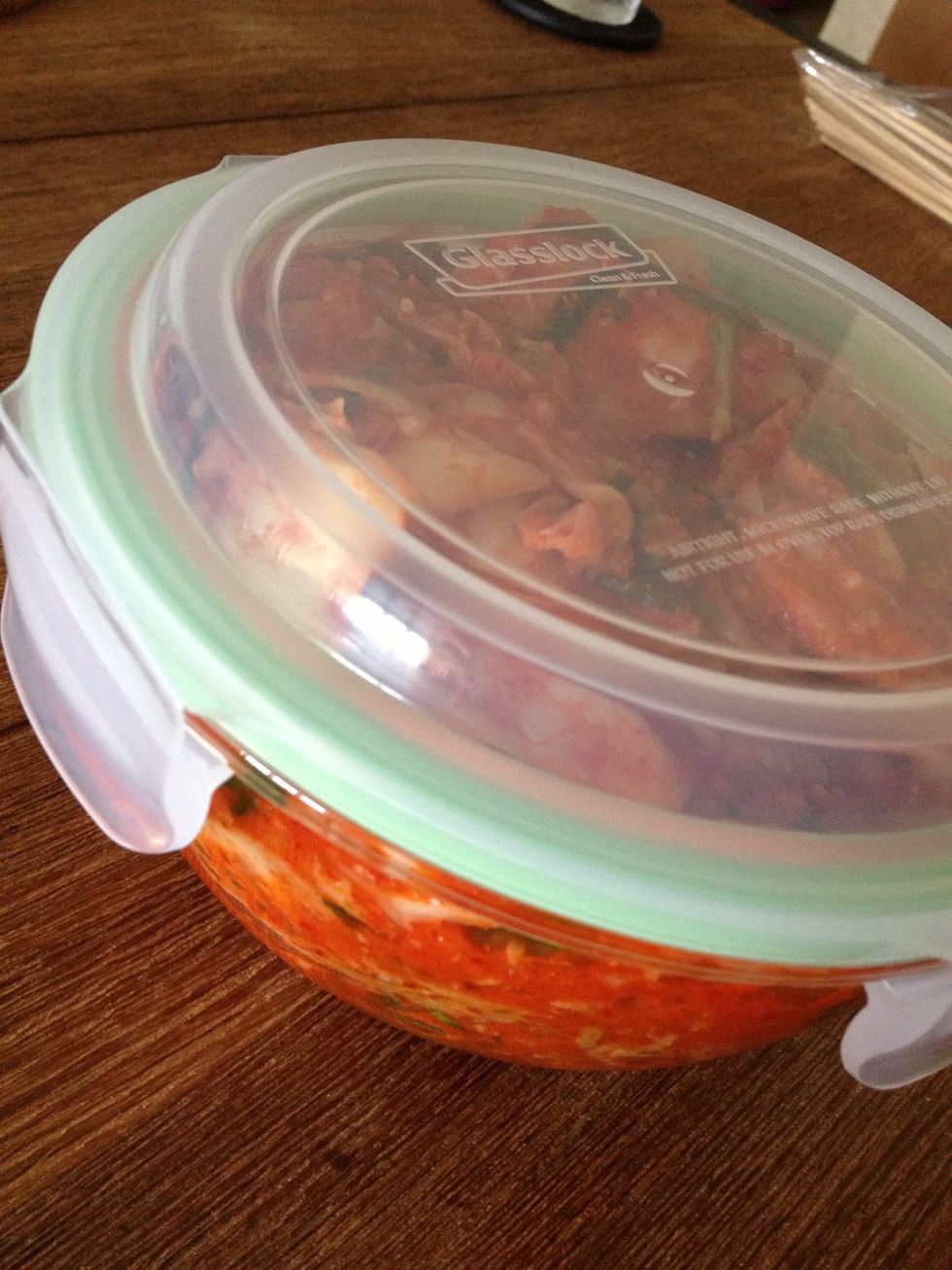 Leave overnight in an airtight glass container
The next day you will notice bubbles. mix with a spoon and you can now store it in the refrigerator. Ready to serve.
3.0 Chinese cabbages soaked overnight
2.0 white onions chopped
2.0bnch big garlic or 3 Small ones
100.0ml chili powder
1/2tsp salt
1.0bnch Fuk chai / chives
1/2c Cooked room temp rice
6.0 Fresh chili
2.0Tbsp Sugar
1/2c Drinking water
The Diplomatic Wife
From the rat race to learning the ropes on being a diplo housewife or what I like to call a lady of leisure. Livin' life DIPLO style!
iPhone: 0.000000,0.000000
style="margin-bottom:60px;">