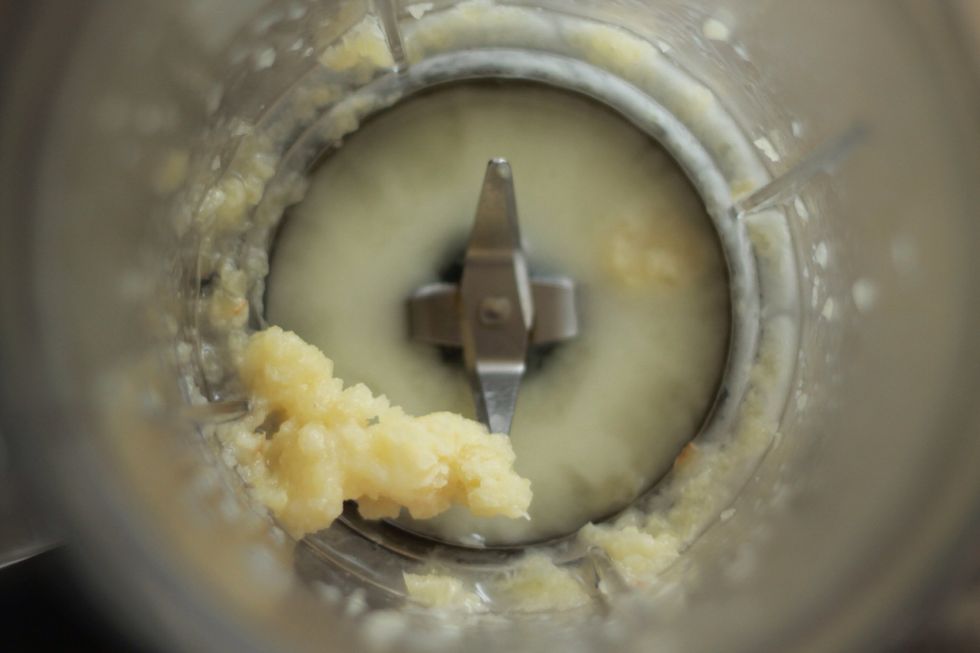 Add garlic, 1tsp lemon juice and 1/4 cup oil to blender. Blend.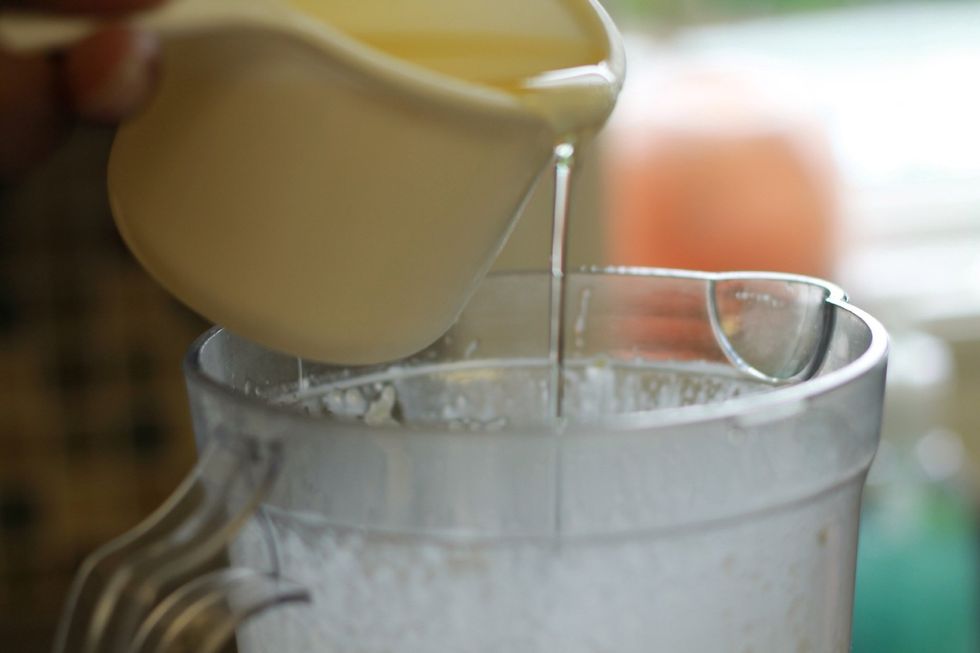 Blend for 20 secs, start to drizzle in a few tablespoons of oil and lemon juice at a time, alternating between the two...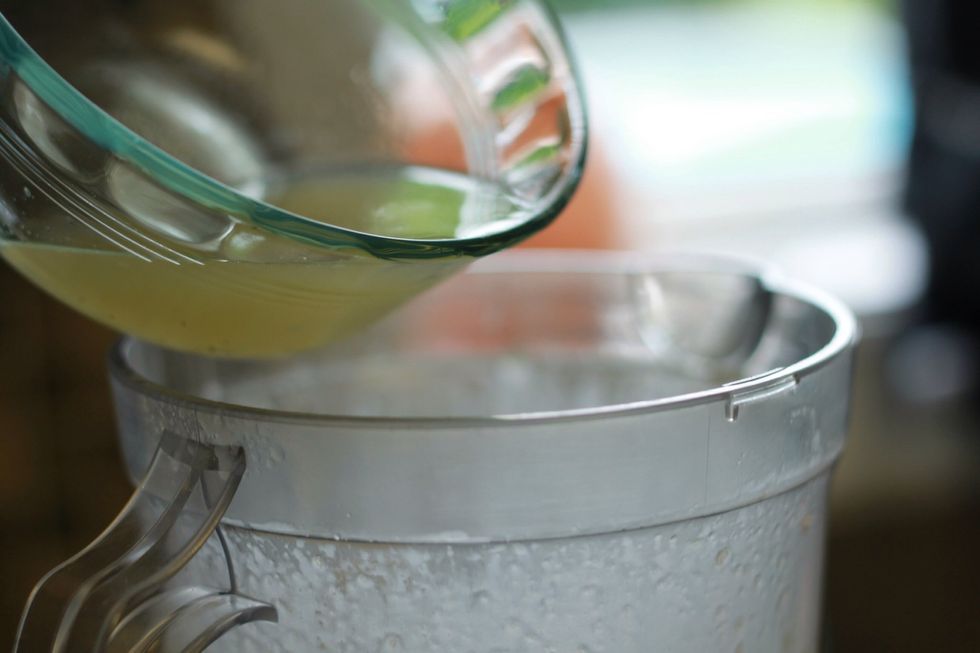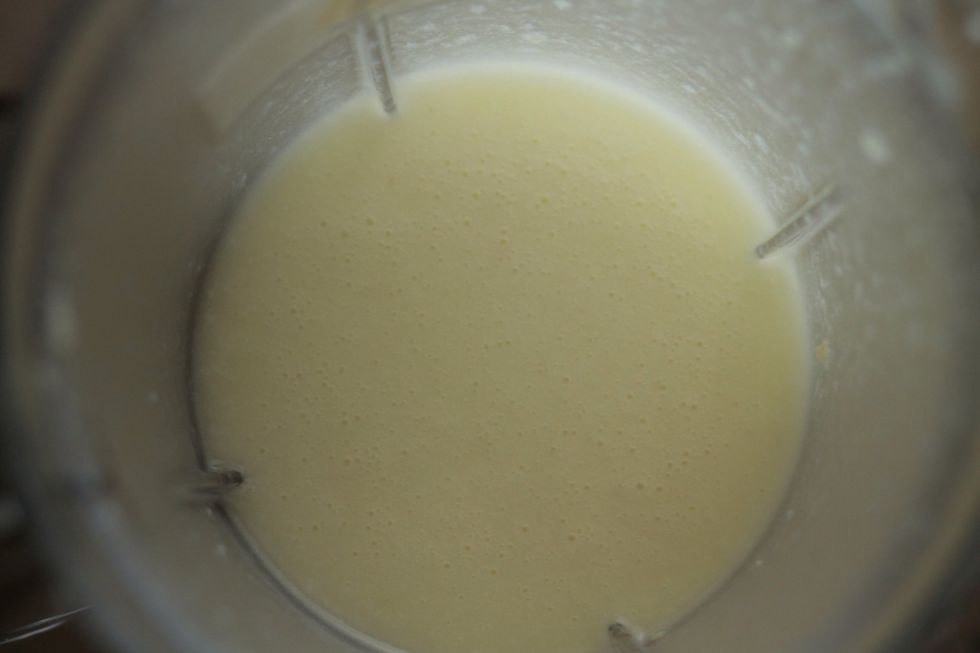 ... Till the mixture looks like this!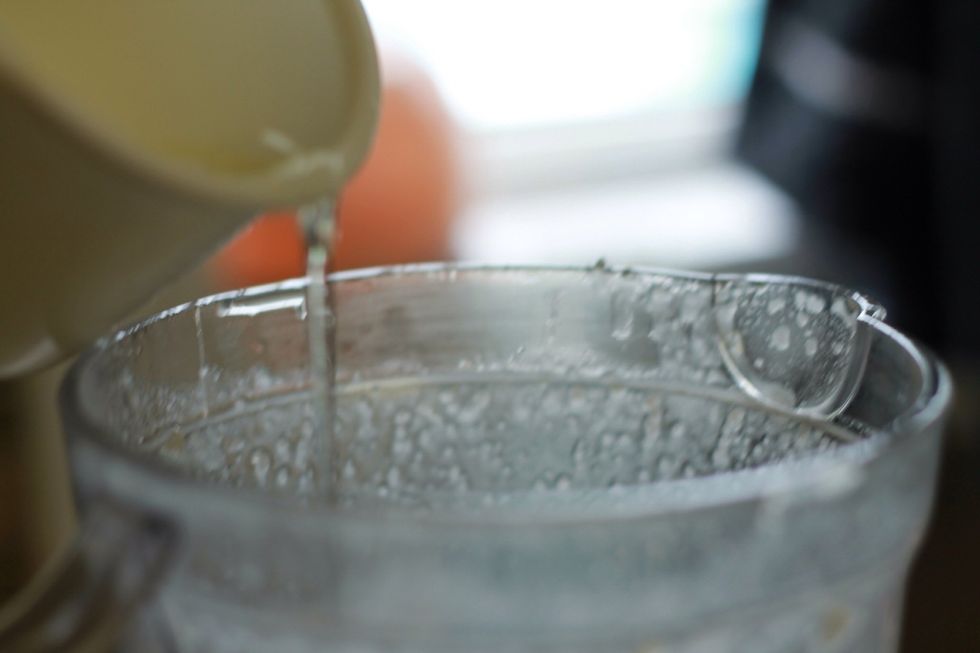 Add in the egg whites. Blend.
Blend well for about 1-2 min till the mixture has a mayo-like consistency. Add another drizzle of oil and a pinch of salt to taste and blend some more.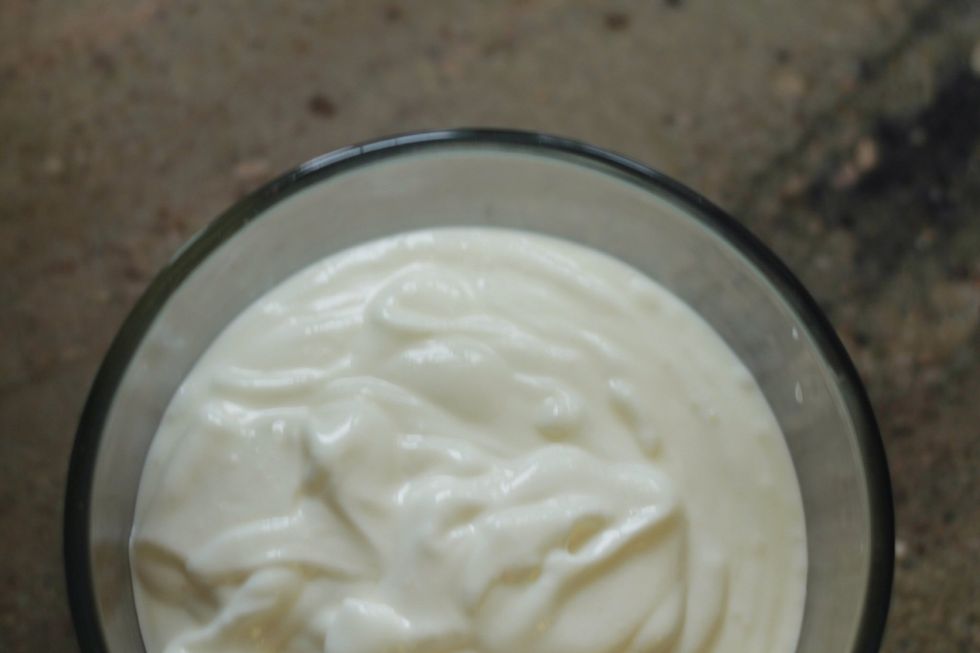 Enjoy! It tastes better the next day, and it keeps for about a week refrigerated in an air tight container.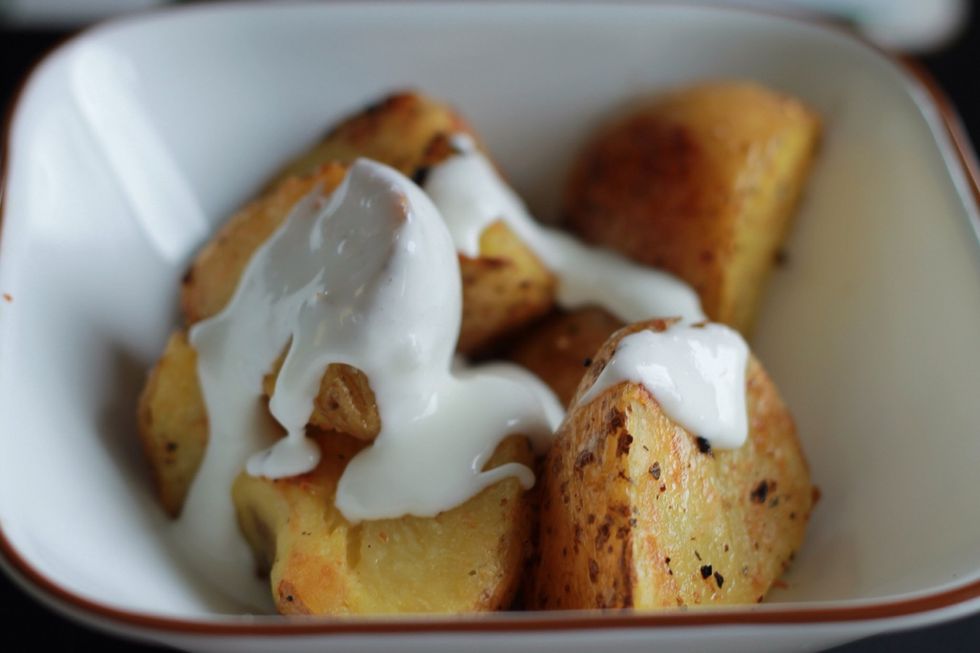 Mmmm garlicky potatoes!
2.0Tbsp Minced garlic
0.0c Lemon juice
1.0c Canola oil (as needed)
1.0 Blender (Or food processor)
1.0tsp Salt (to taste)
2.0 Large Egg Whites (cold)