Years ago I used to frequent a great place called Maria Elena's. Maria was the sweetest person you could ever meet, and after 5 years gave me her recipe. This is not that recipe. But it is close!
12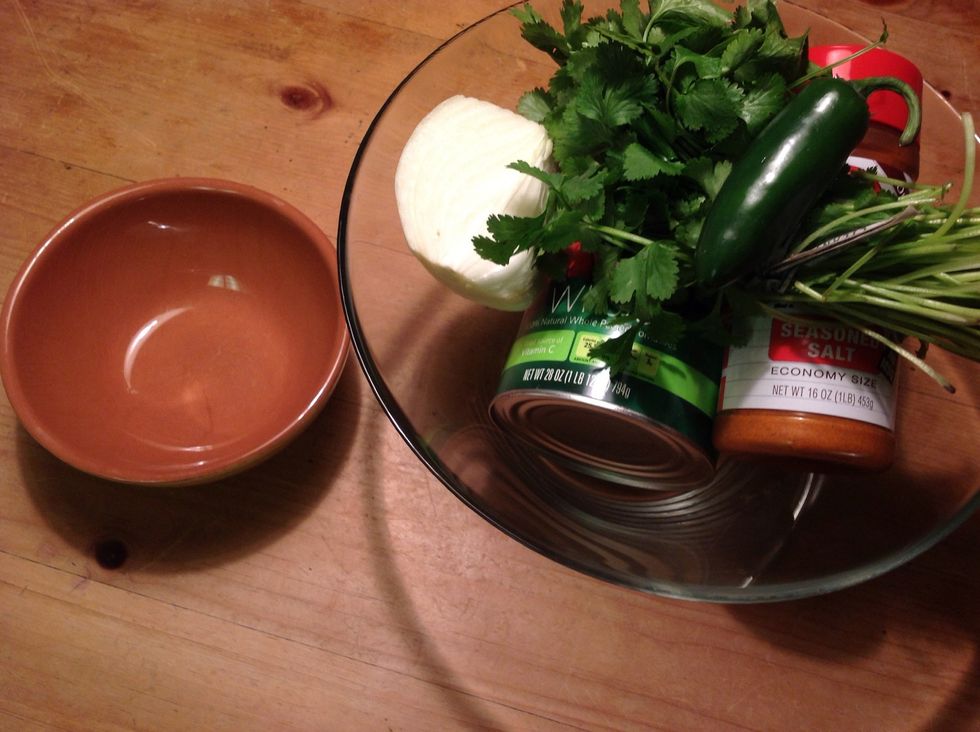 Collect all ingredients, wash Cilantro and Jalapeño. Cut jalapeño in half and tongue test for heat. Some jalapeños are hot, some are not. Life is a journey too.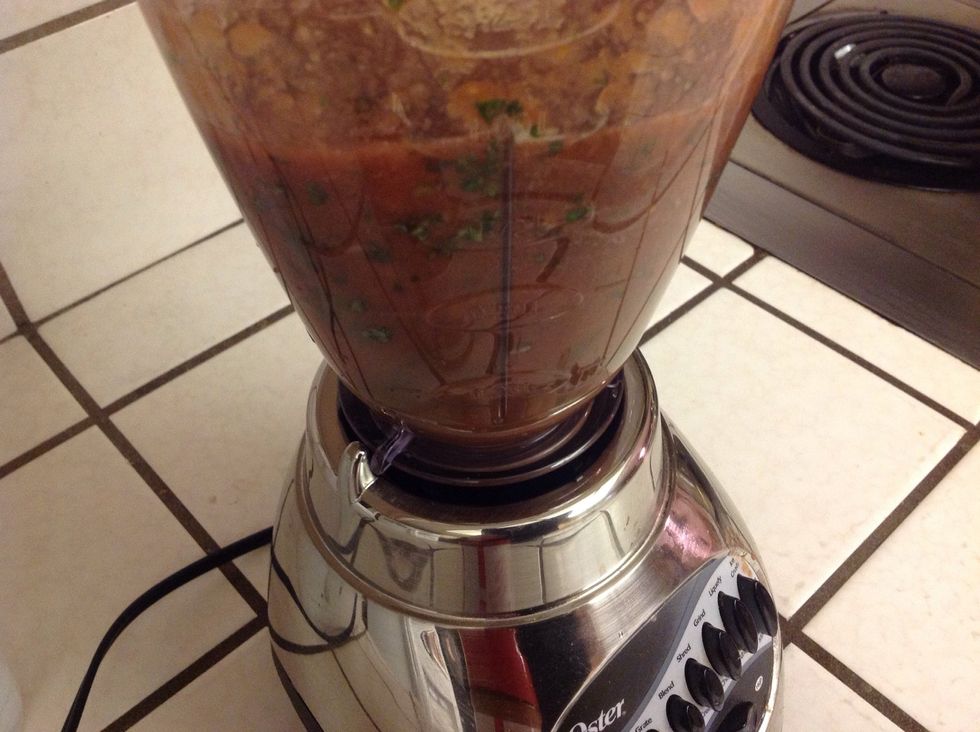 Blend ingredients except season salt into a standard blender. More for smooth, less for chunky. Use the chips to get the perfect saltiness. Add all, more, or less season salt as you wish.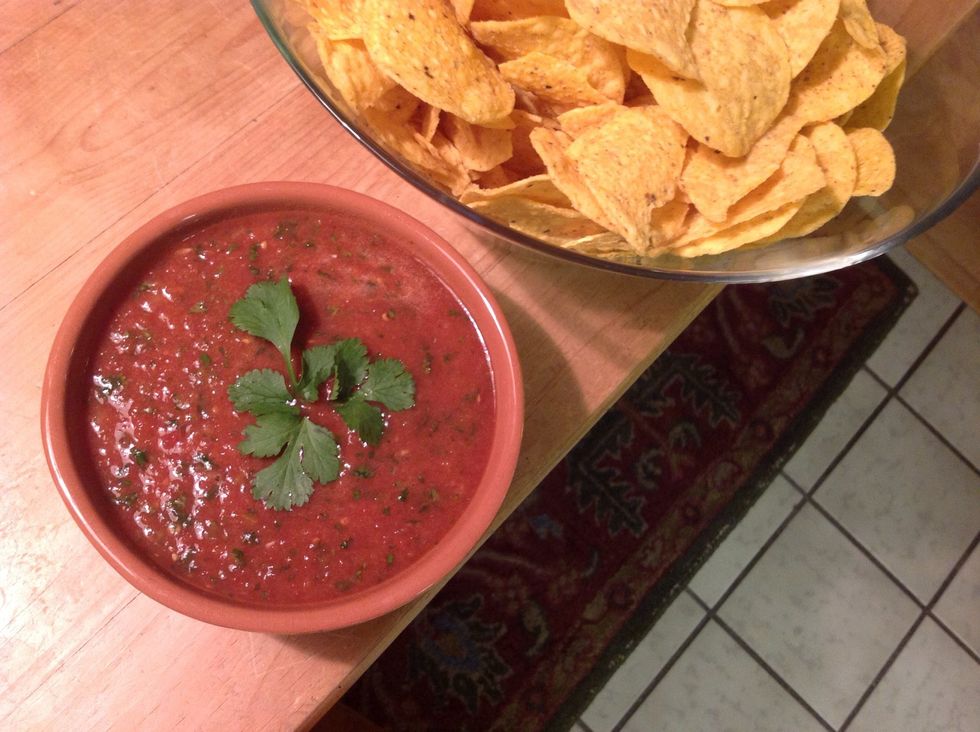 Seriously? You needed this step? We're done! Enjoy already!
1.0bnch Cilantro
1.0 Jalapeno pepper
1.0Tbsp Seasoned salt
0.0 Onion
28.0oz Canned peeled tomatoes (large can)
1.0 Tortilla chips
2.0 Love