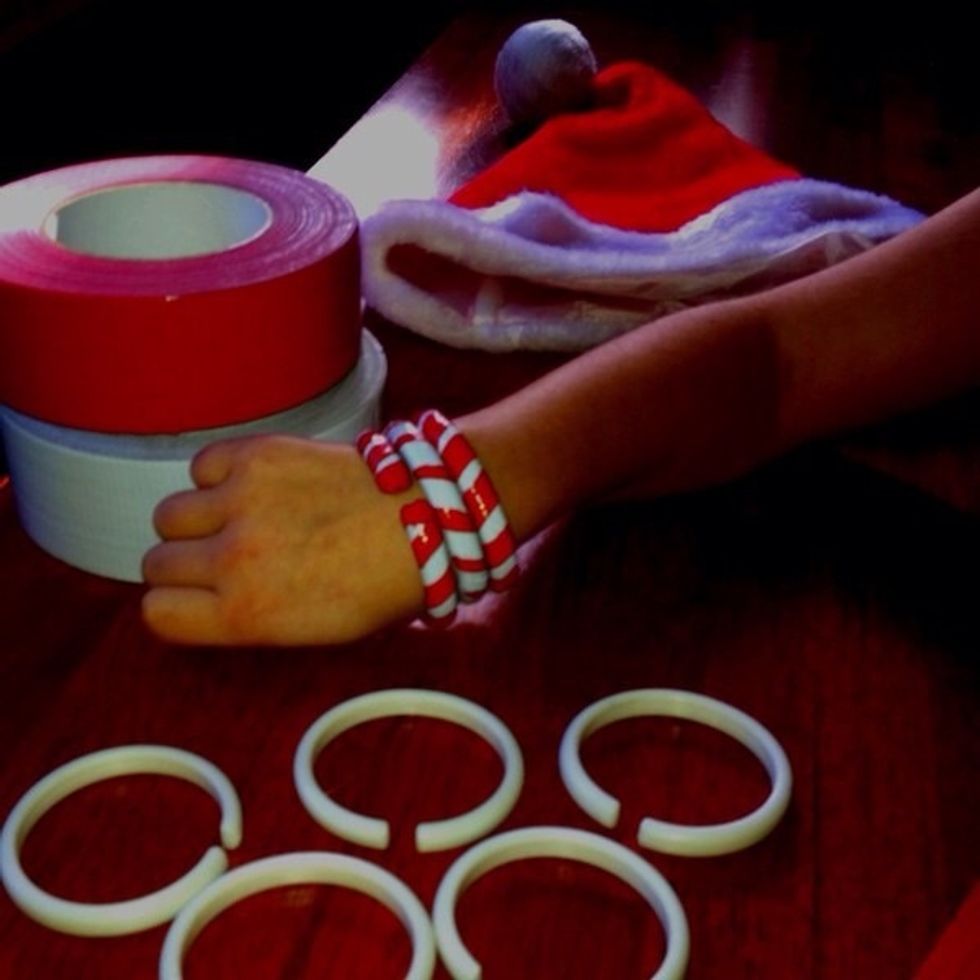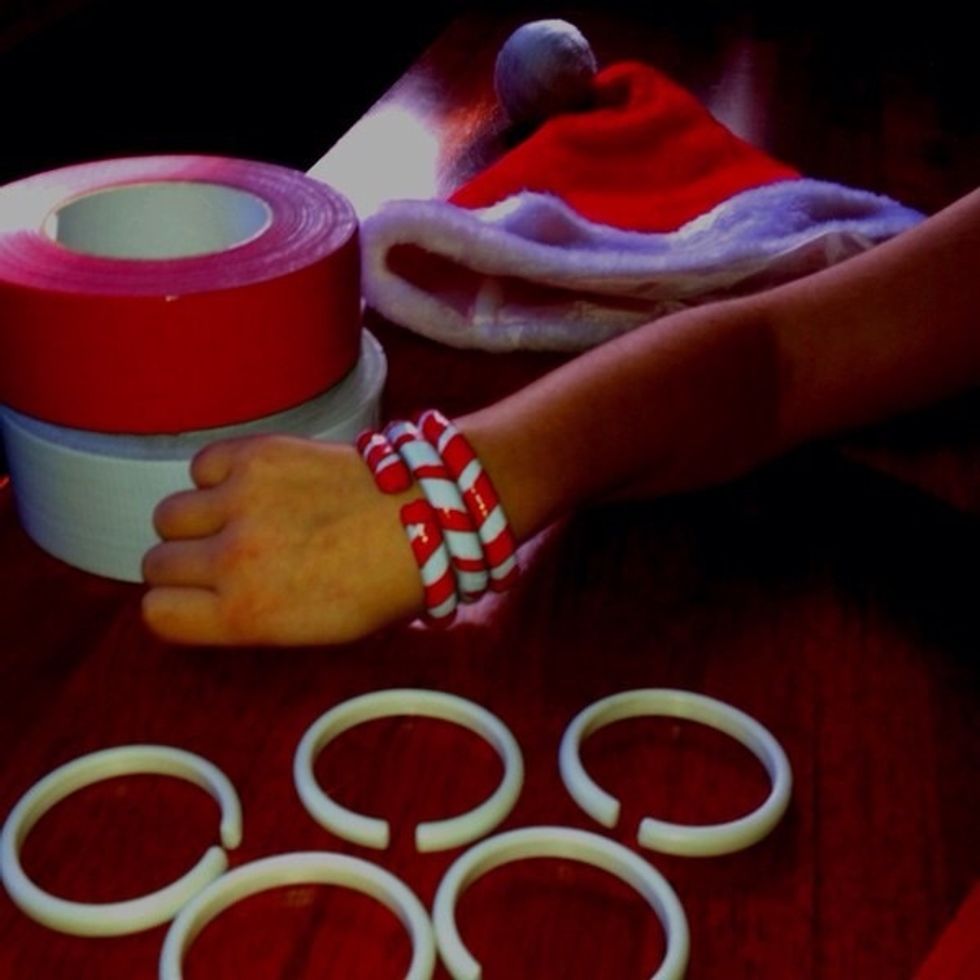 We used old shower curtain rings that were really simple, just a plastic circle with a notch cut out of it to fit over the shower curtain rod. My daughter likes this type best.
Duct tape comes in tons of colors & prints. My kid has about 8 kinds. For this project she used red and white tape. Tear off a strip about 6 inches long. Then tear that strip into 3-4 long strips.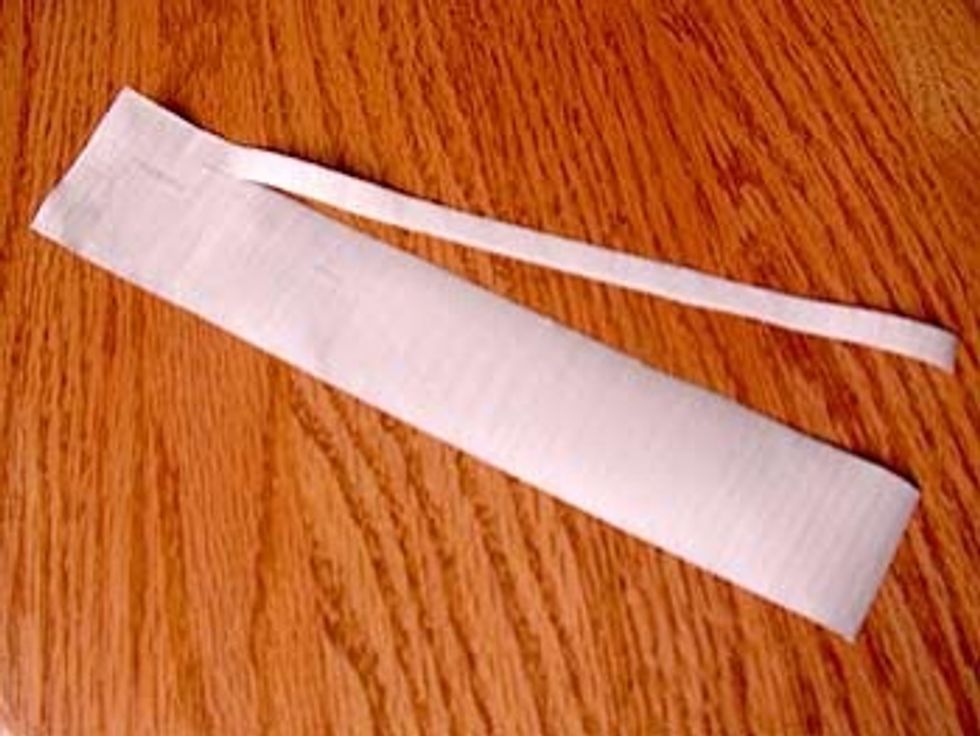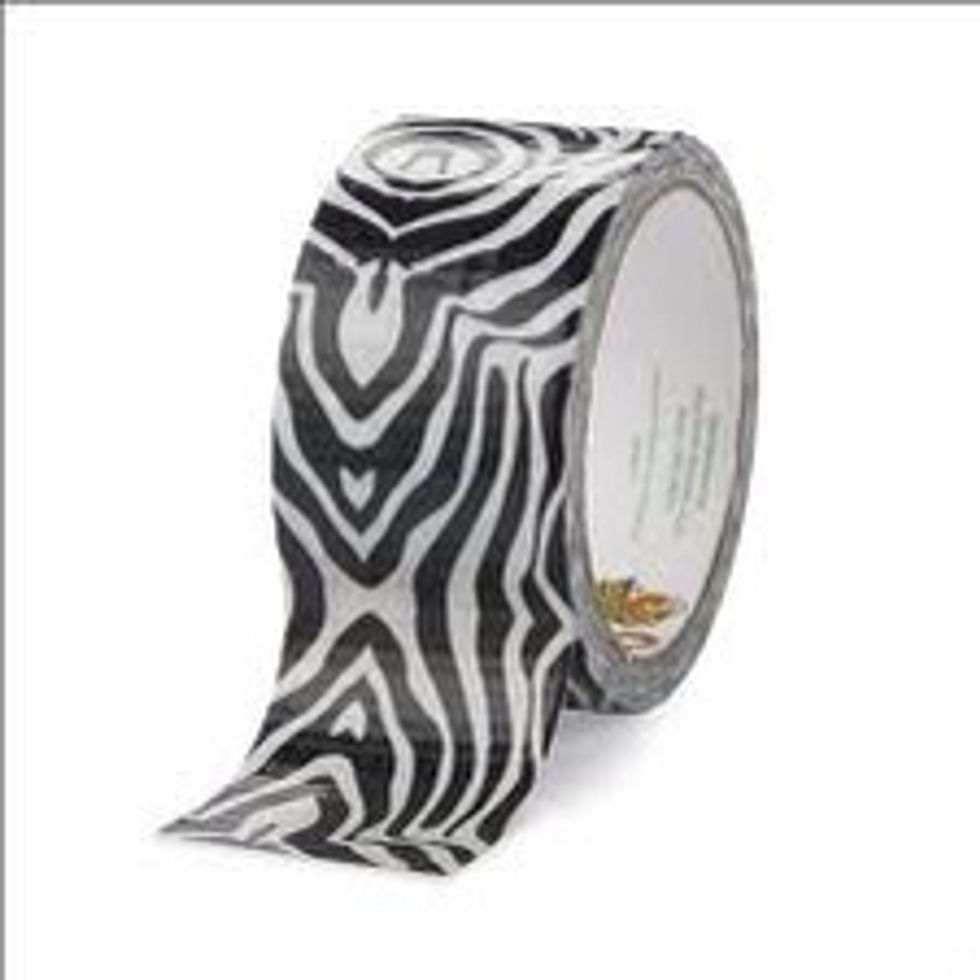 My kid used zebra print tape as an accent on some of her bangles. Cut accent strips longer and thinner to add interest as you layer your tape.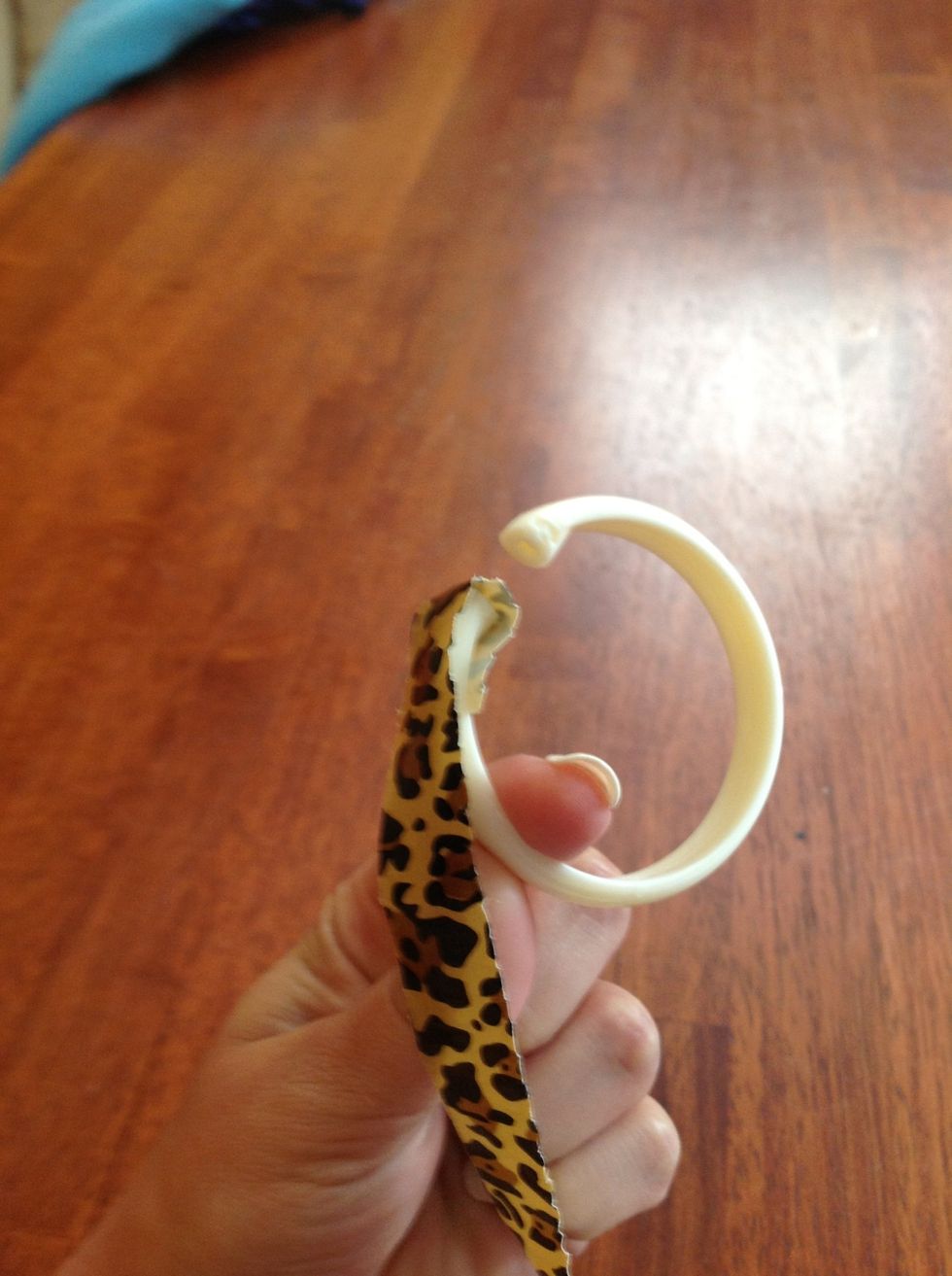 She didn't take pictures as she went, so I'll show you on a new one. (different style of ring- more on that later) cover end with tape as shown here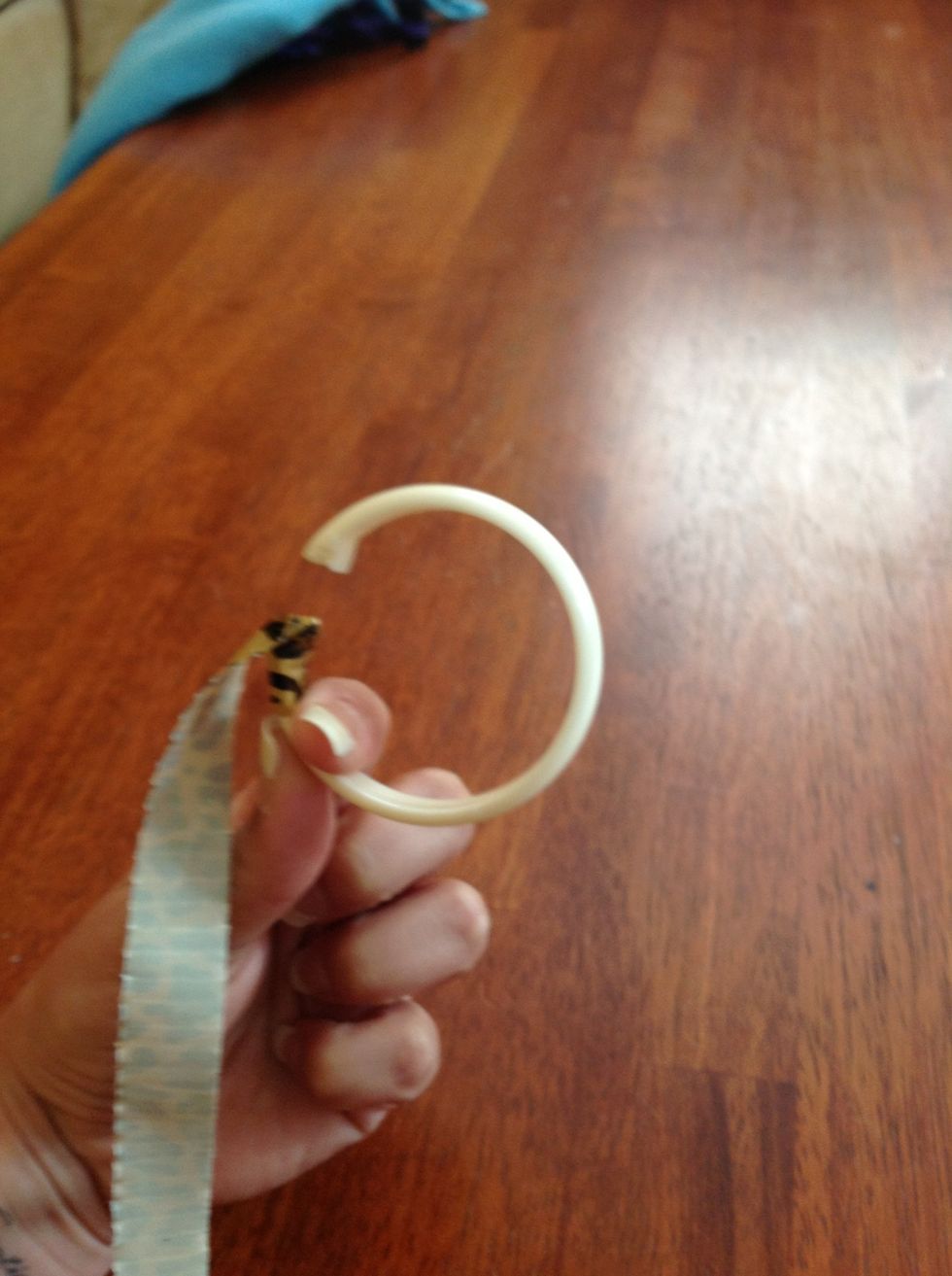 Press the tape down around the sides of the ring, then press down any corners from where the top meets the folded sides.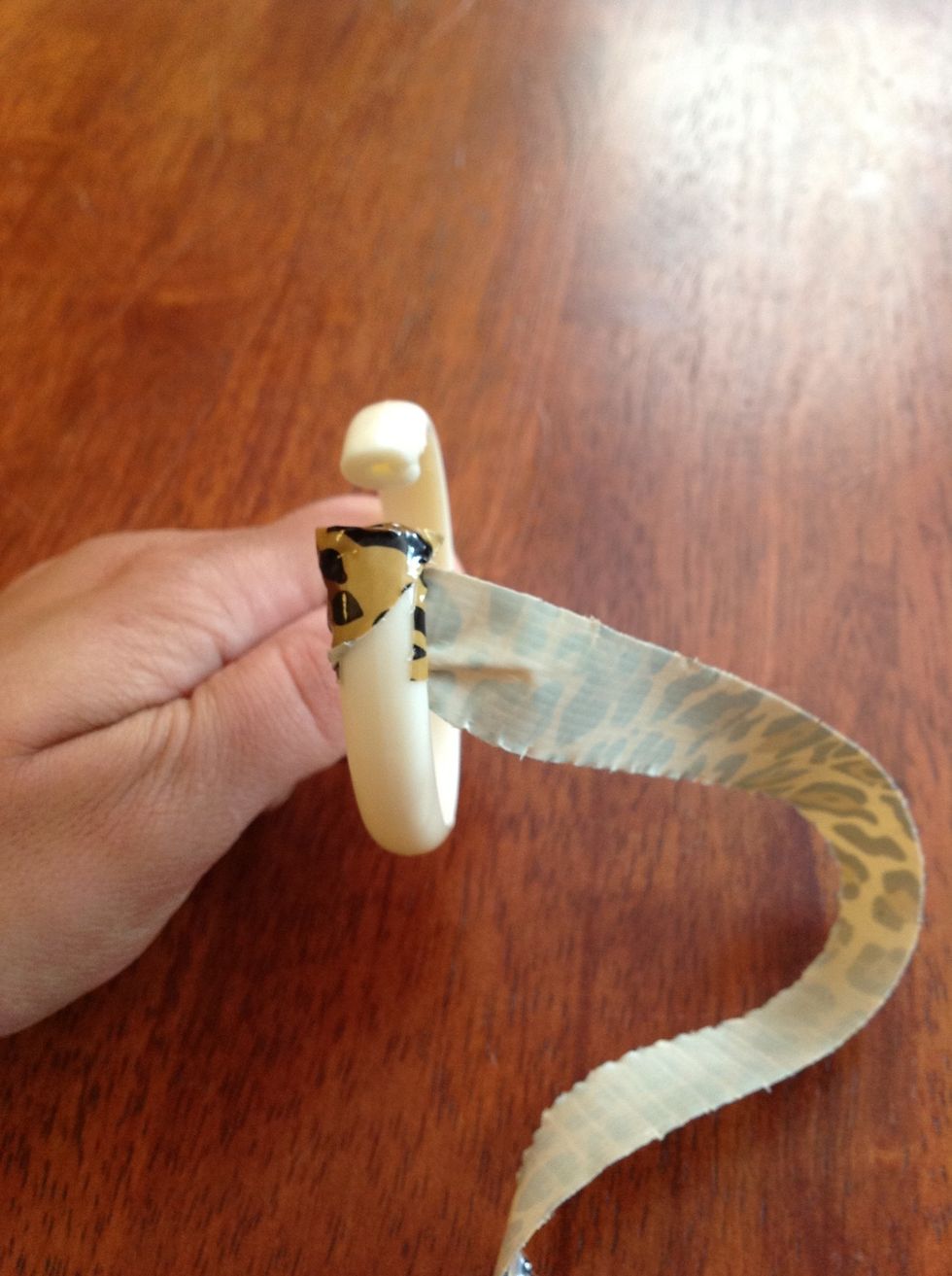 Pull tape tightly at an angle around the shower ring.continue to wrap this way until you either run out of tape or get to the end. Finish the other end of the ring the same way you began.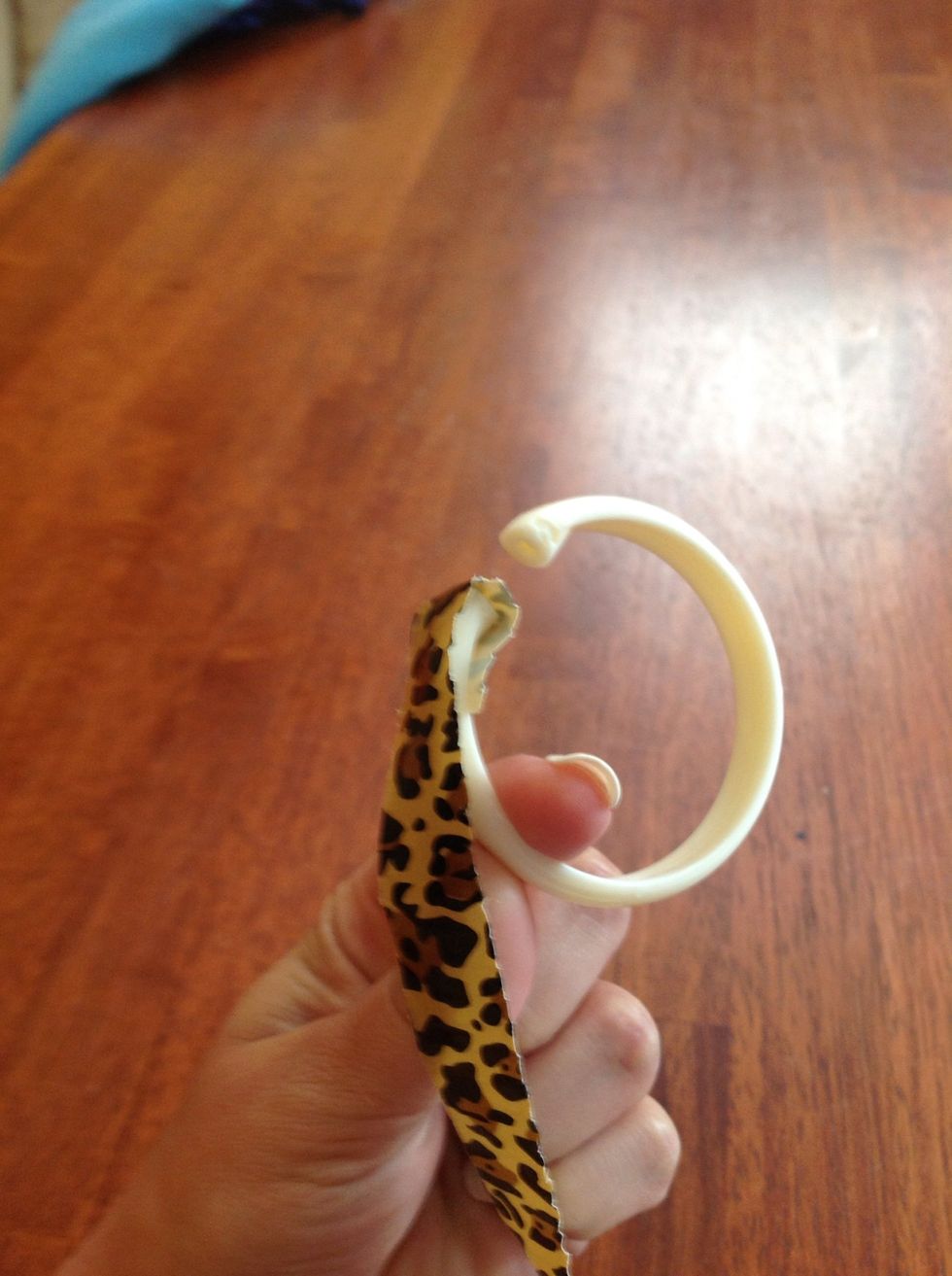 In this picture you can see that this is a different style of shower curtain ring. To make it usable I took an exacto knife and cut off the small bit of plastic that stuck out.
that piece was intended to lock into a hole on the other side. I used a lighter to melt the plastic enough to close the gaps on the hole. Don't burn yourself, or cut yourself. That would ruin the fun.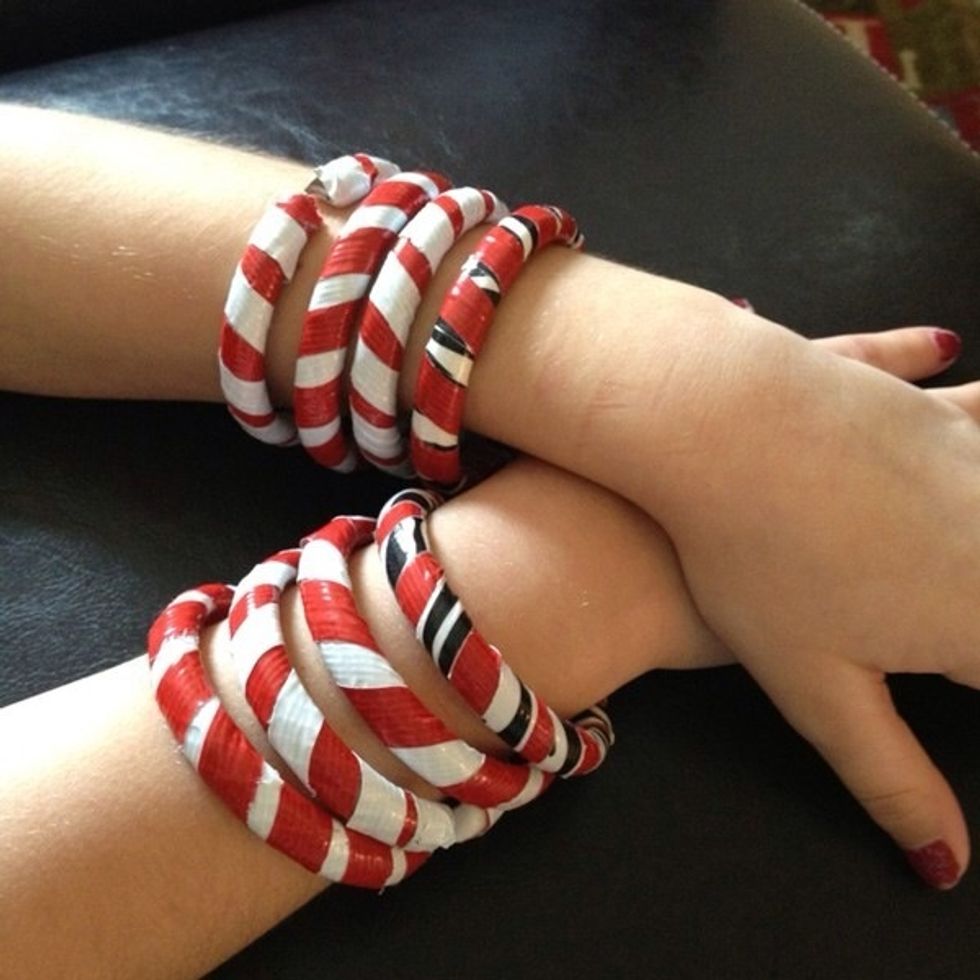 Duct tape in various colors/ prints
Scissors
Shower curtain rings