Made chicken a couple of days ago! No time for waste food! Wanted something quick and easy!! Guess what my son ate as well! He enjoyed the veggies, chicken, and juice! Happy and healthy kids!
10
Left-over chicken I made with grilled onions, bell peppers, mushrooms add taco seasoning!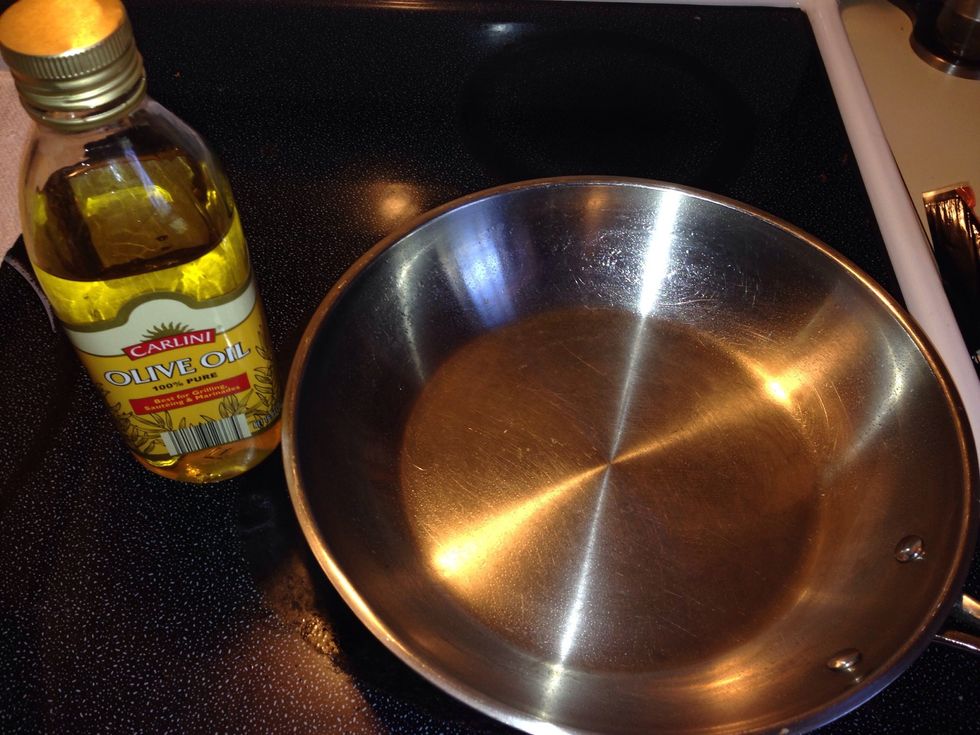 Place teaspoon of olive oil into fry pan!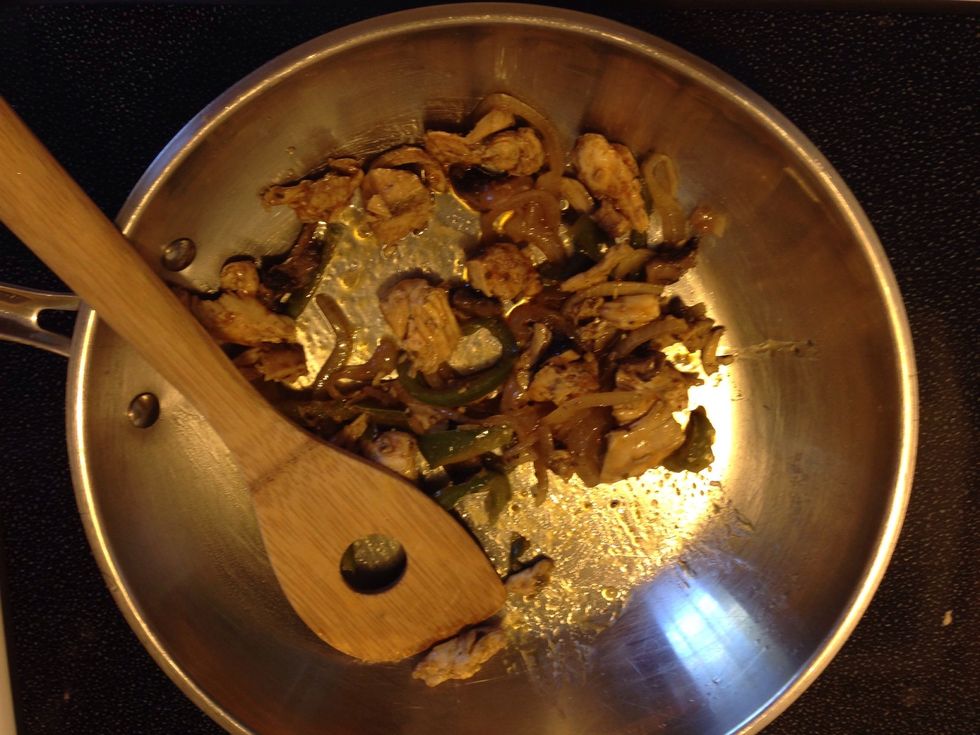 Warm chicken mixture on 5-6 temperature on stove top!
Grab two tortillas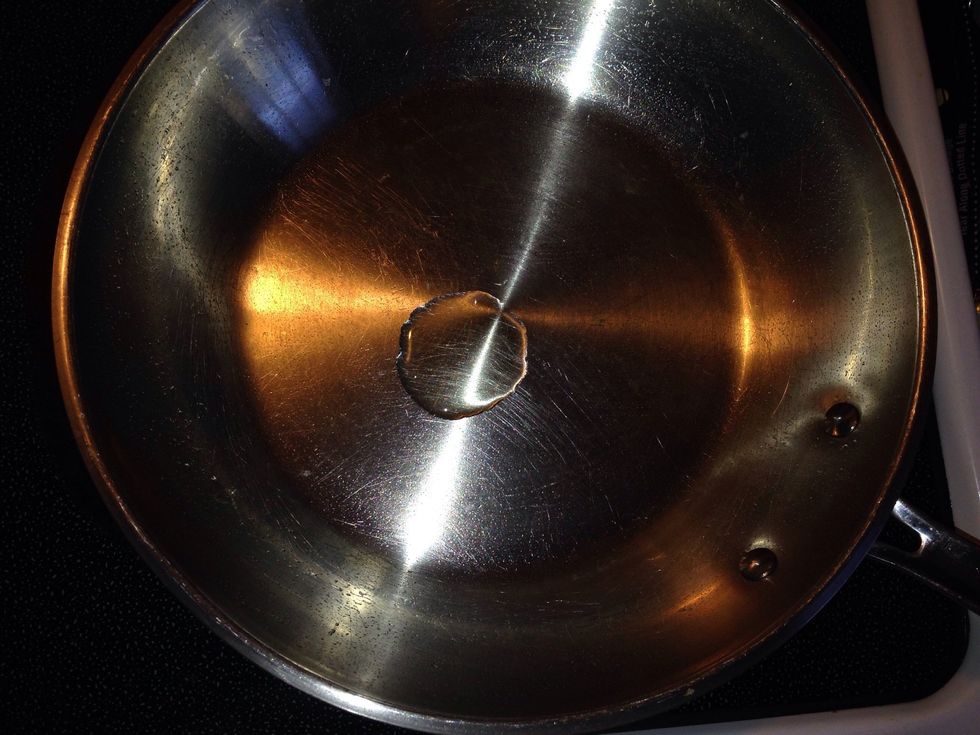 Spread a 1/2 teaspoon of olive in pan! Make sure it is no to greasy!! Also not to dry...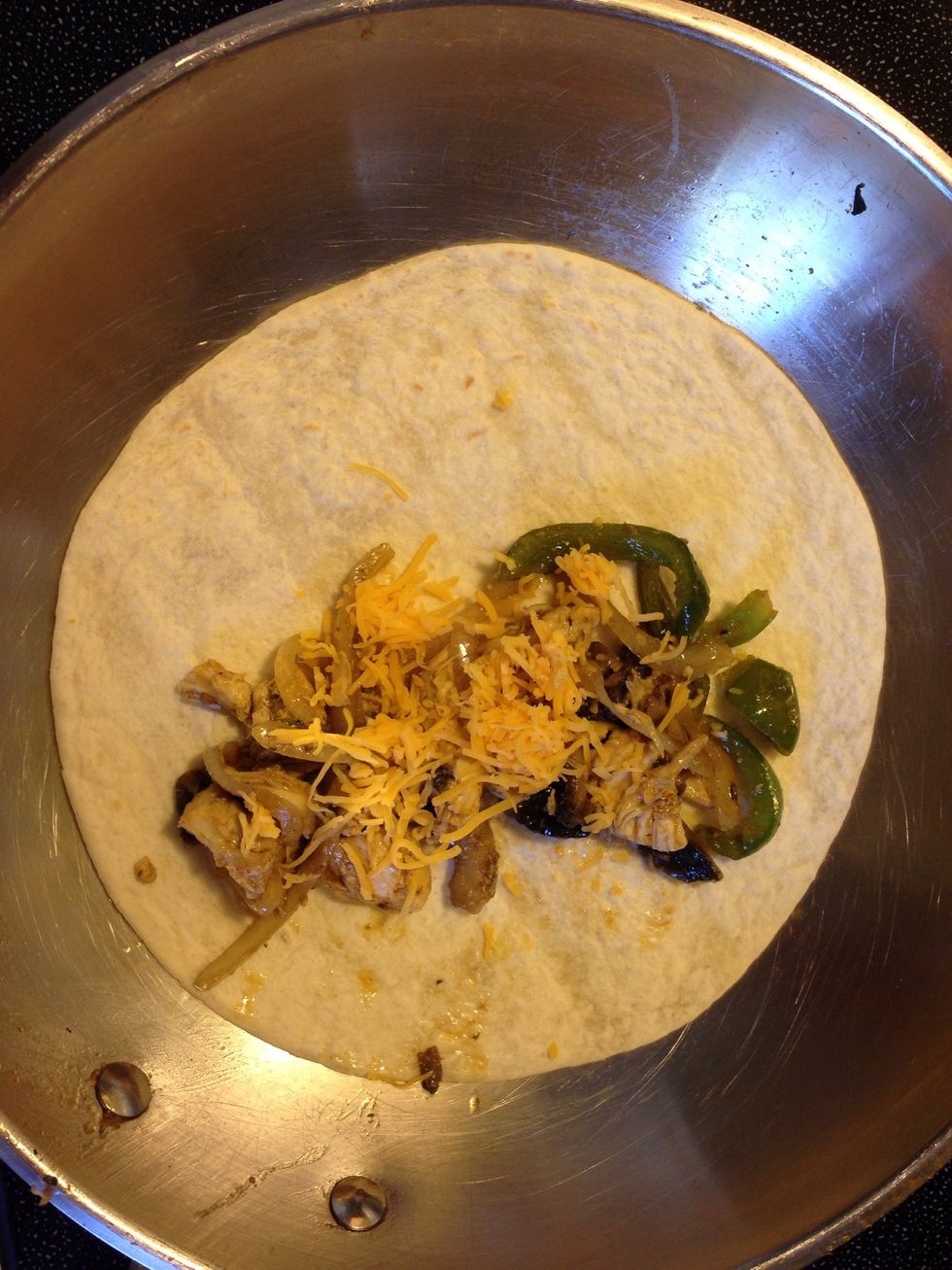 Place tortilla onto pan! Add your chicken and cheese!!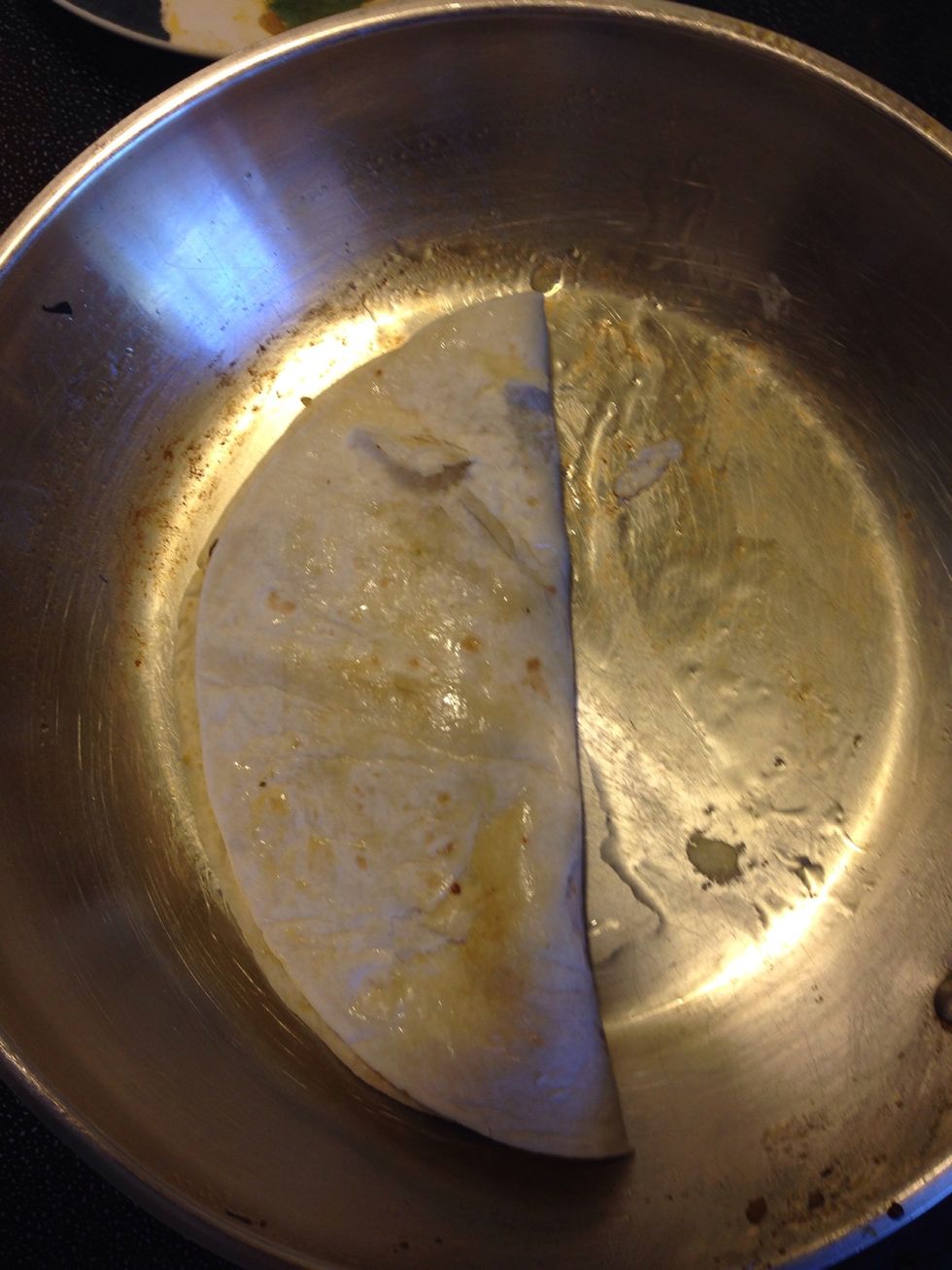 Fold over tortilla! Make sure you don't use much oil it will be too soggy! I almost over did it here! Allow your tortilla to brown as you like.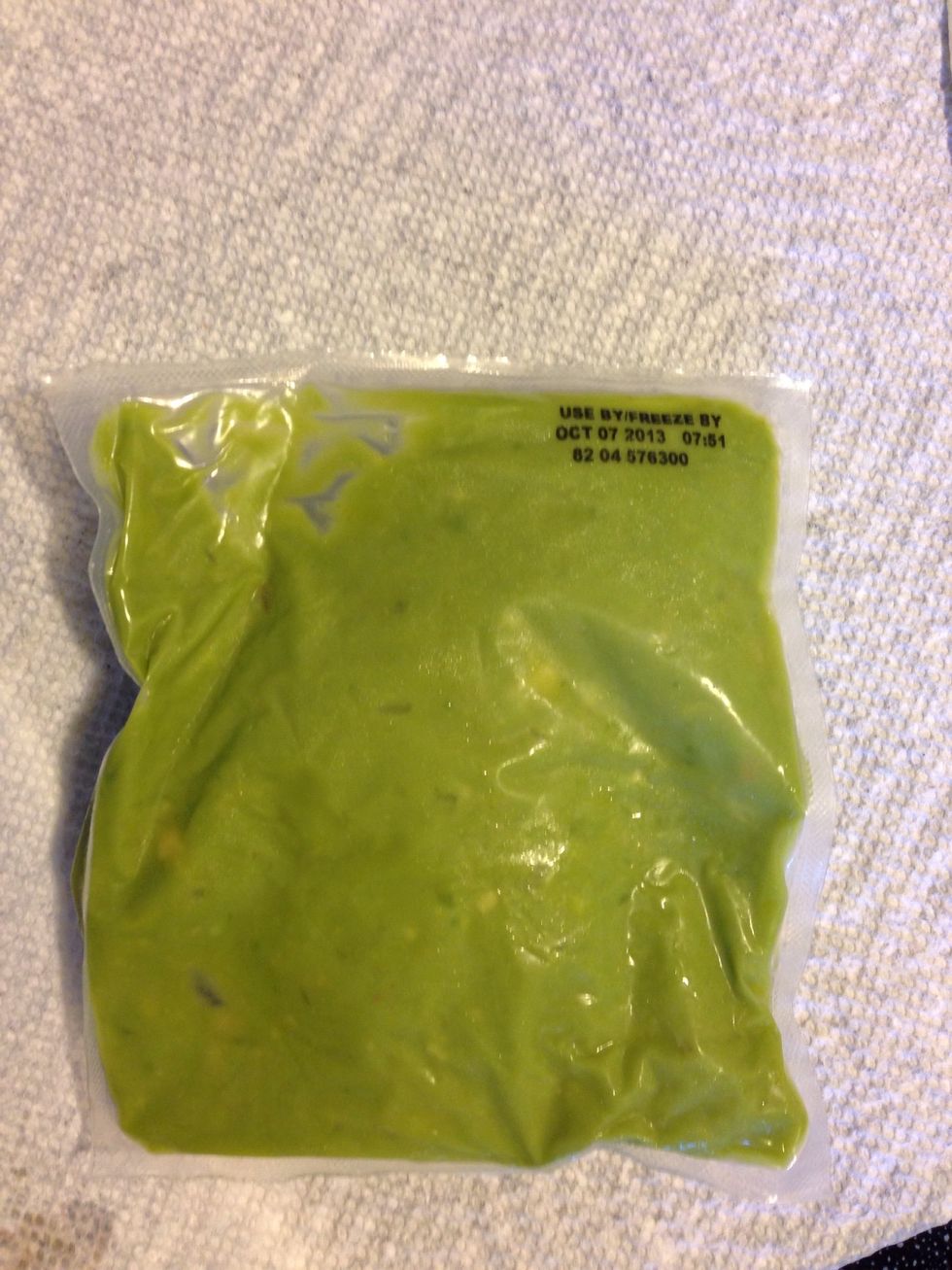 While you are browning your quesadilla you can grab your fixings!!!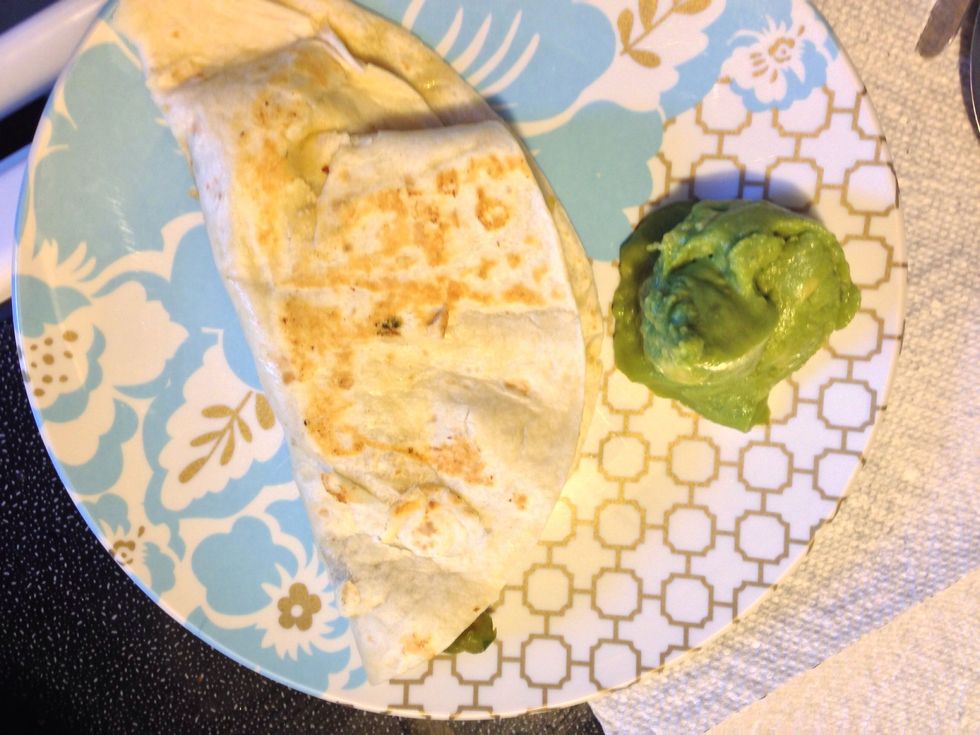 Here you go chicken quesadilla and guacamole!!!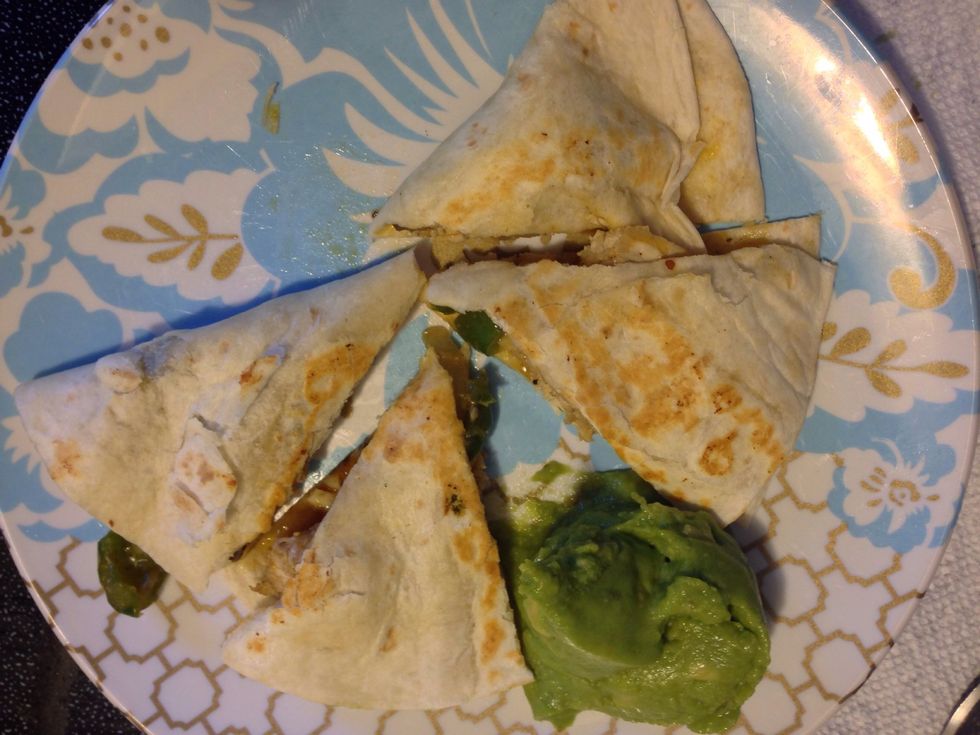 Use pizza cutter and cut into triangles.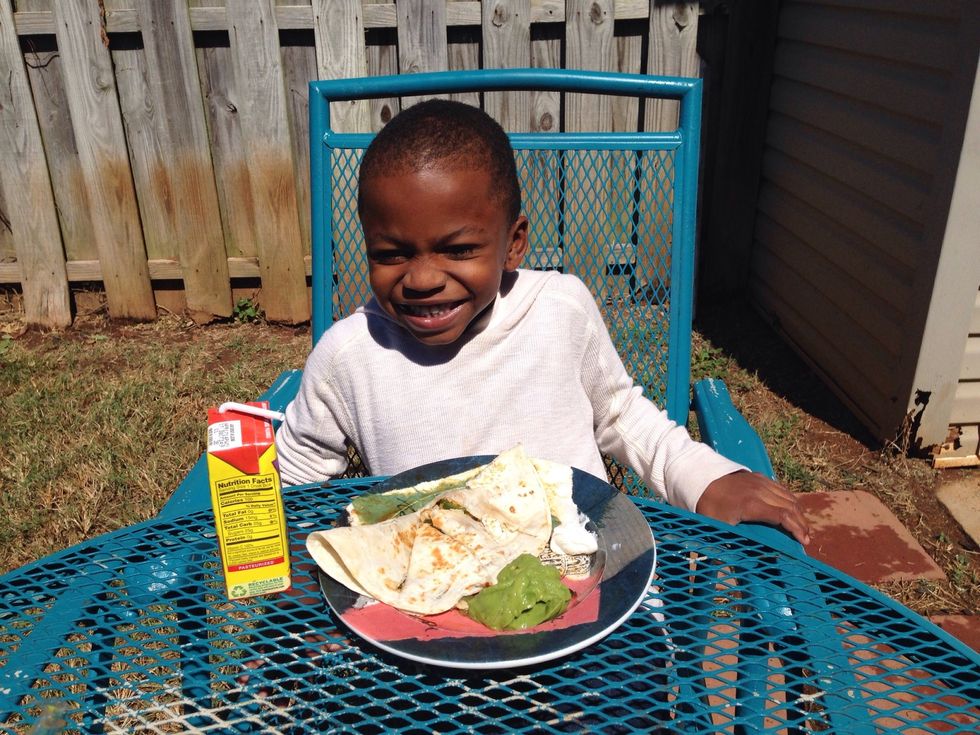 Happy son!!!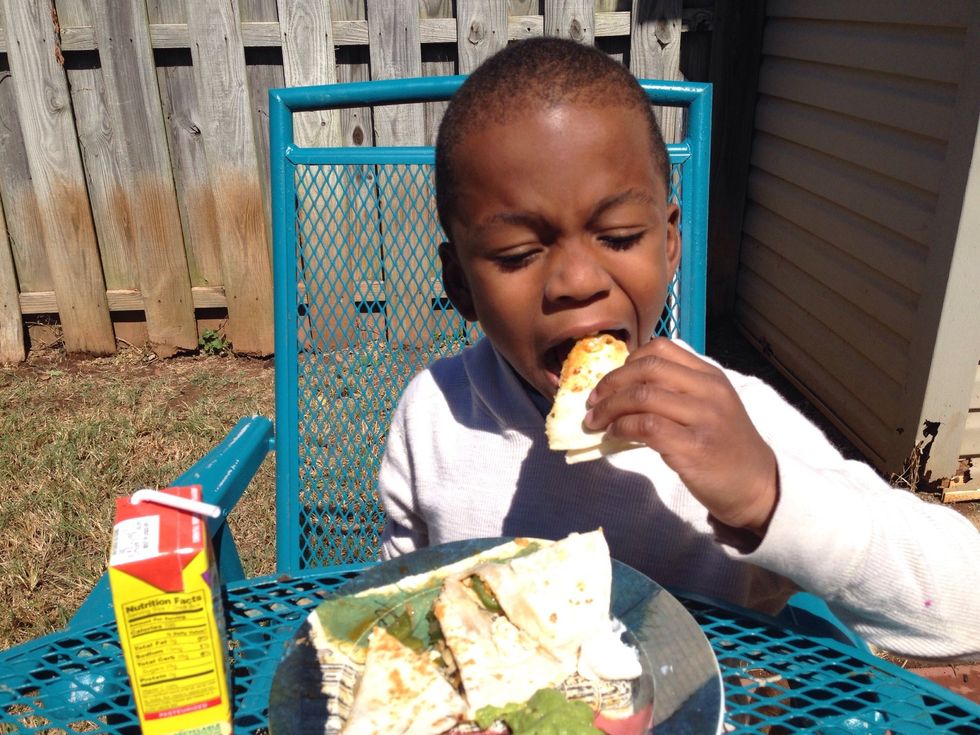 Eat em' up!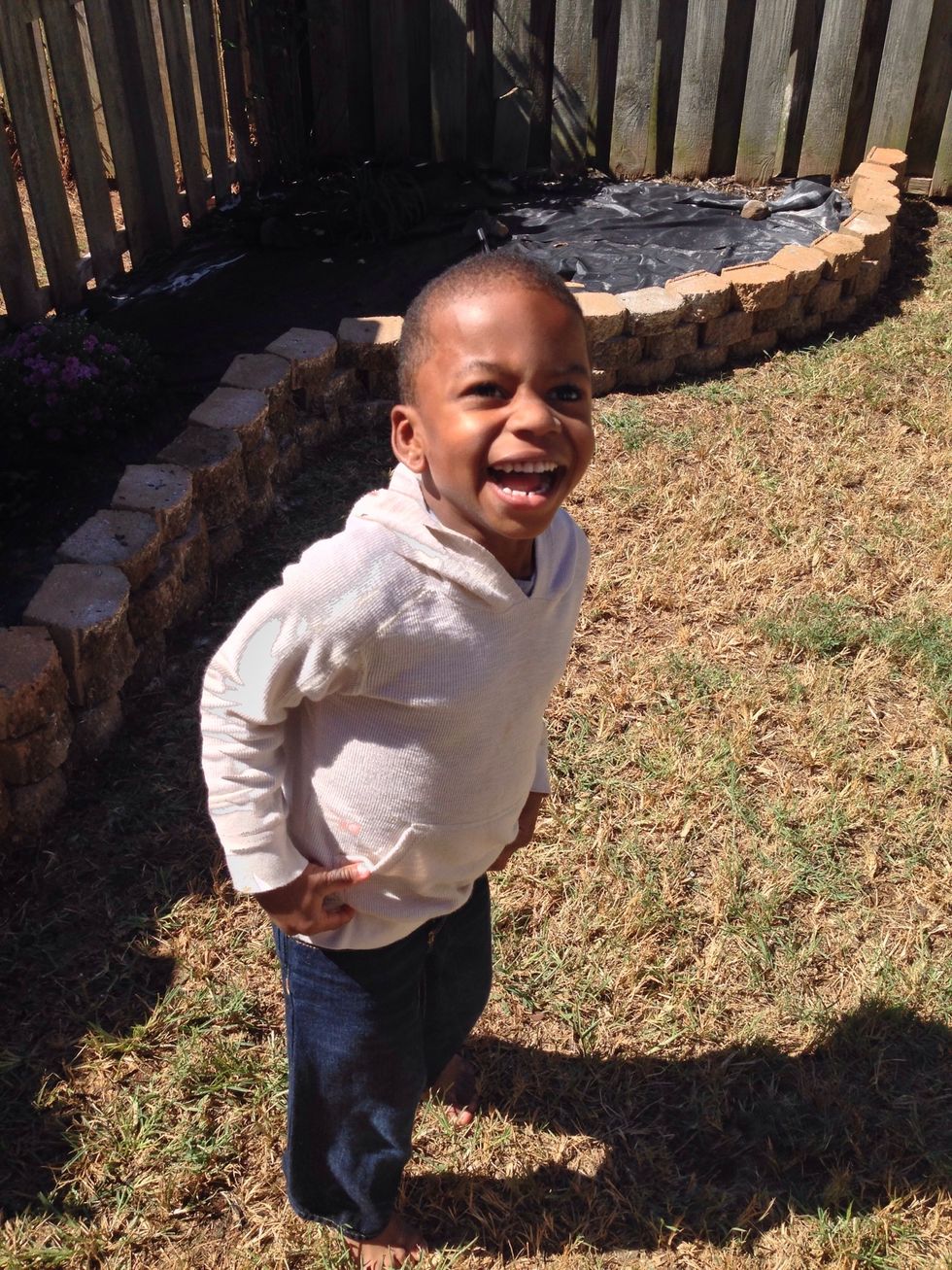 The result happy healthy kid!!
Tortillas
Grilled chicken
Grilled onions
Sour cream
Lettuce
Taco seasoning
Guacamole