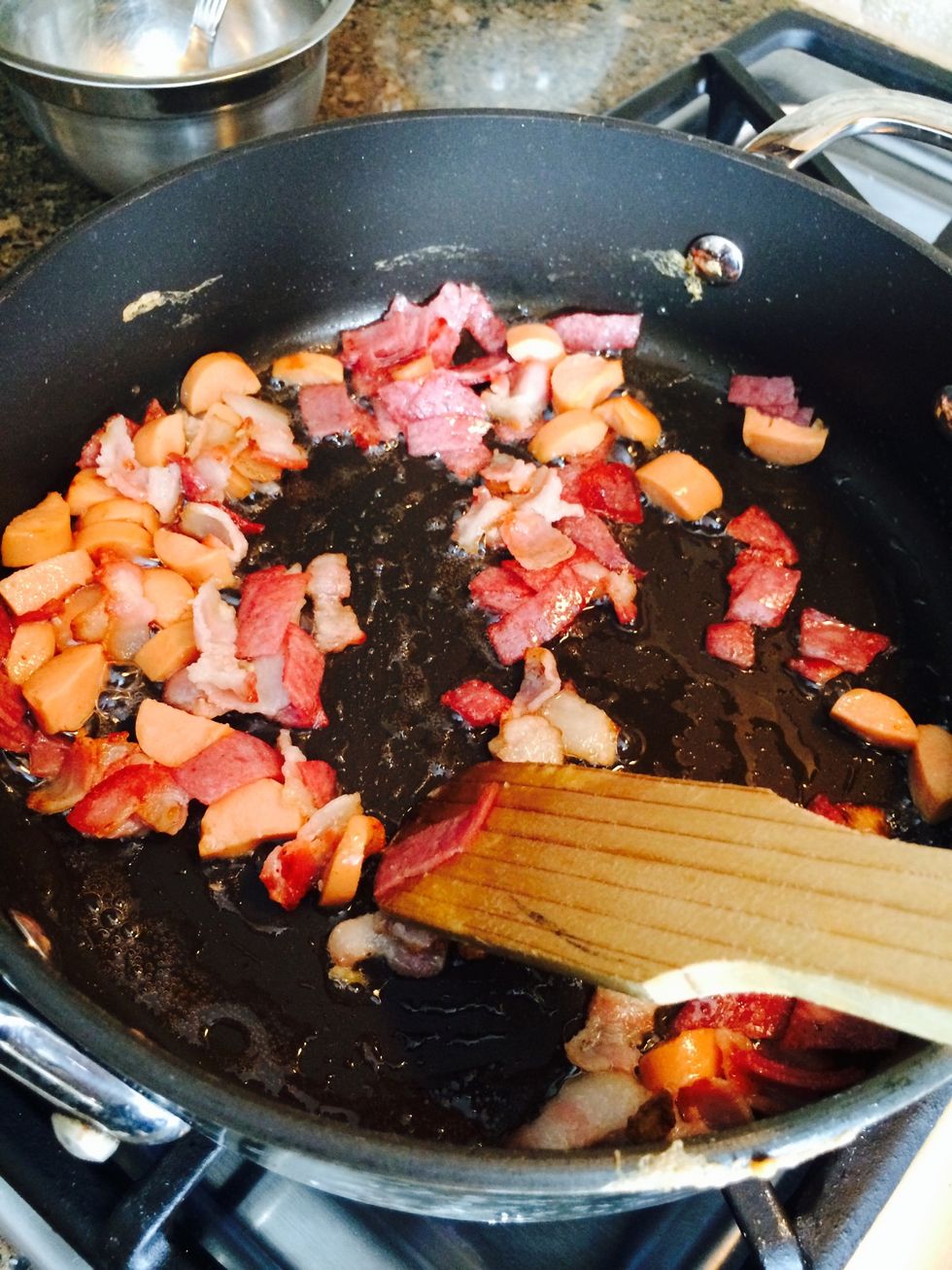 Sautè all the meats. I used salami, sausage & bacon. You could use leftovers too.. Like chicken, meat, etc.,.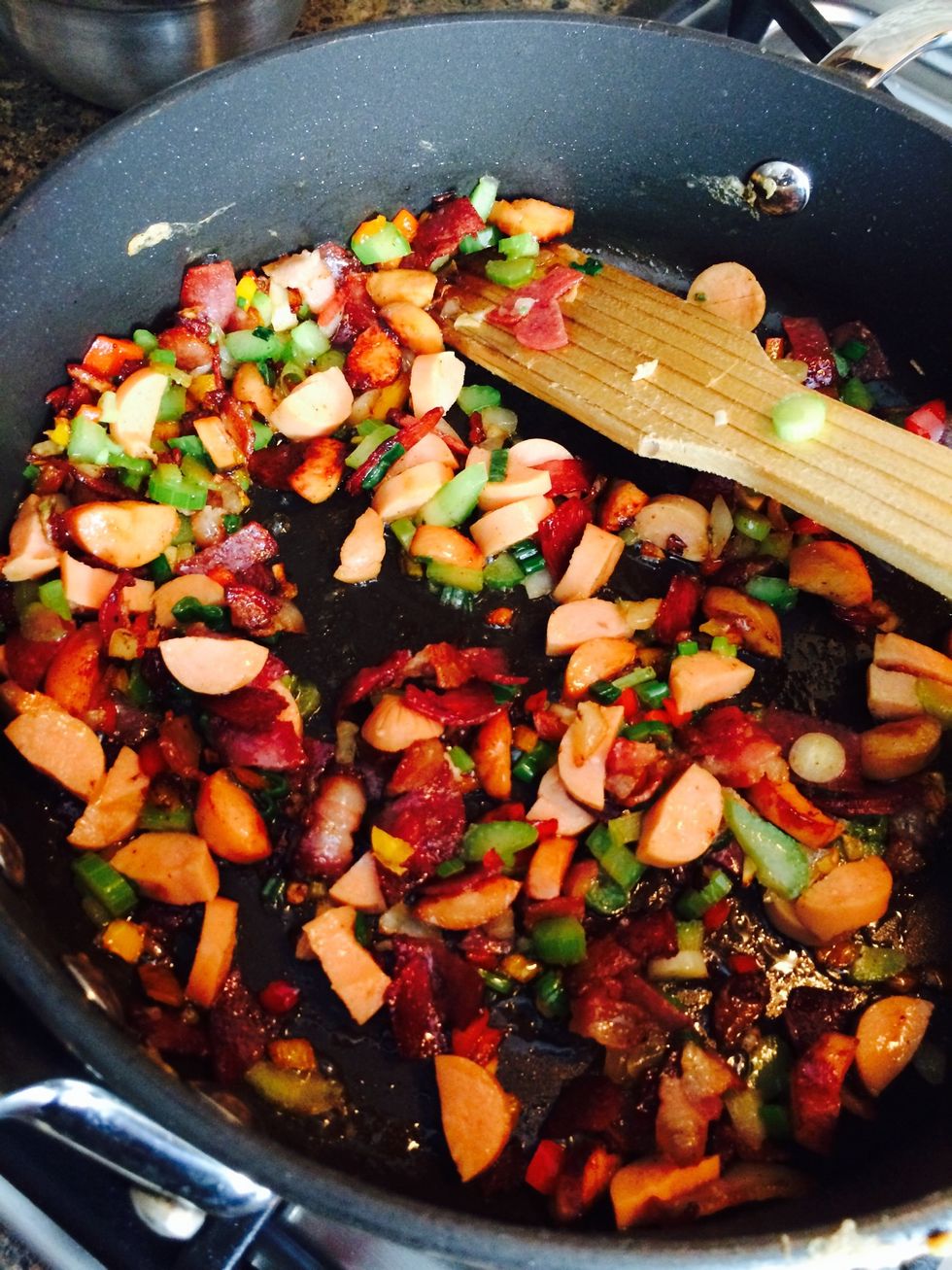 Add the veggies, dont forget to use garlic as one of them to add flavor! I used brocolli, carrots, peppers, green onion,corn, garlic, ginger paste & green peas.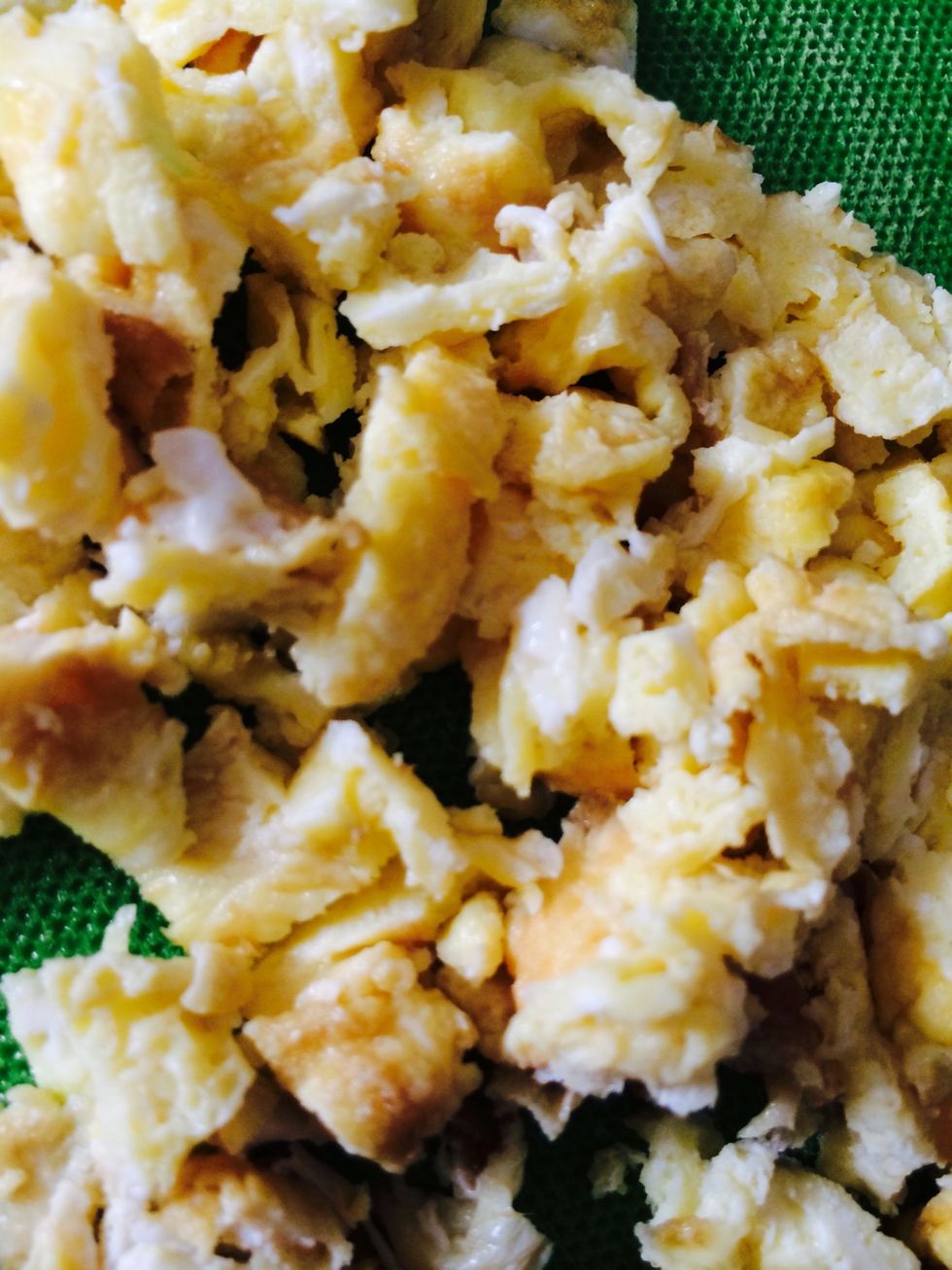 Chop the scrambled egg. Add.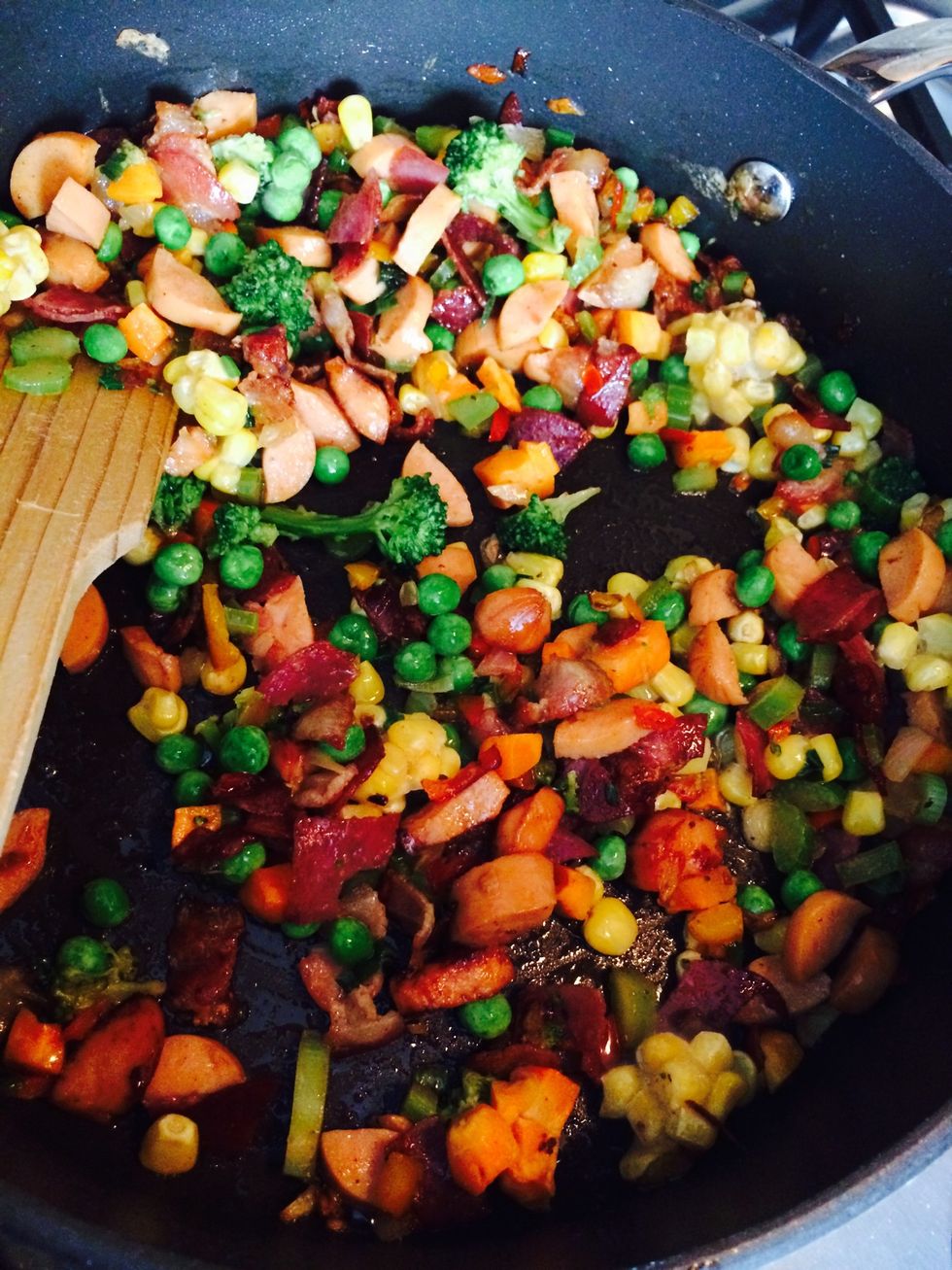 Sautè until crisp..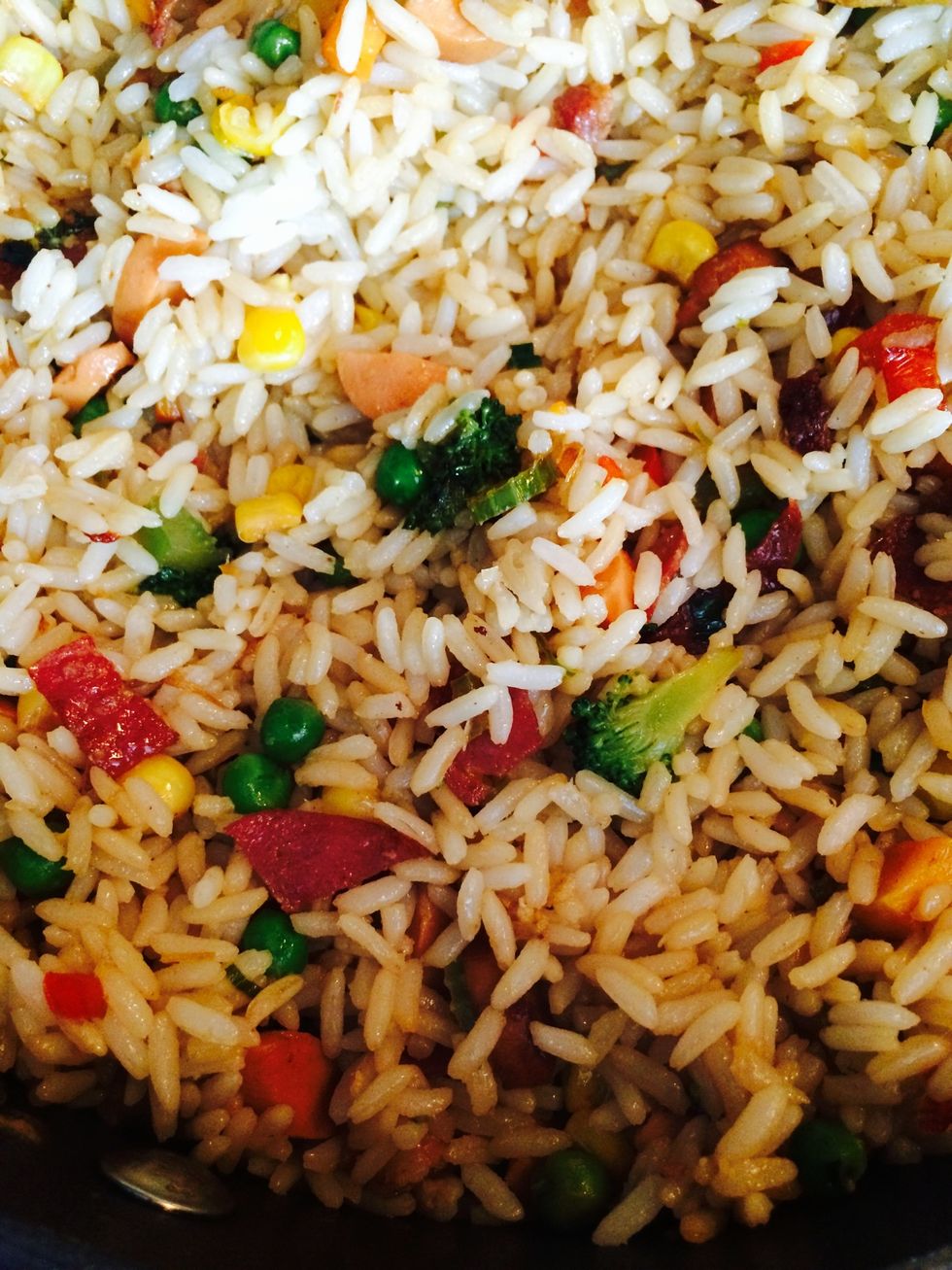 Add the cooked rice, mix well. Add soy sauce to your taste.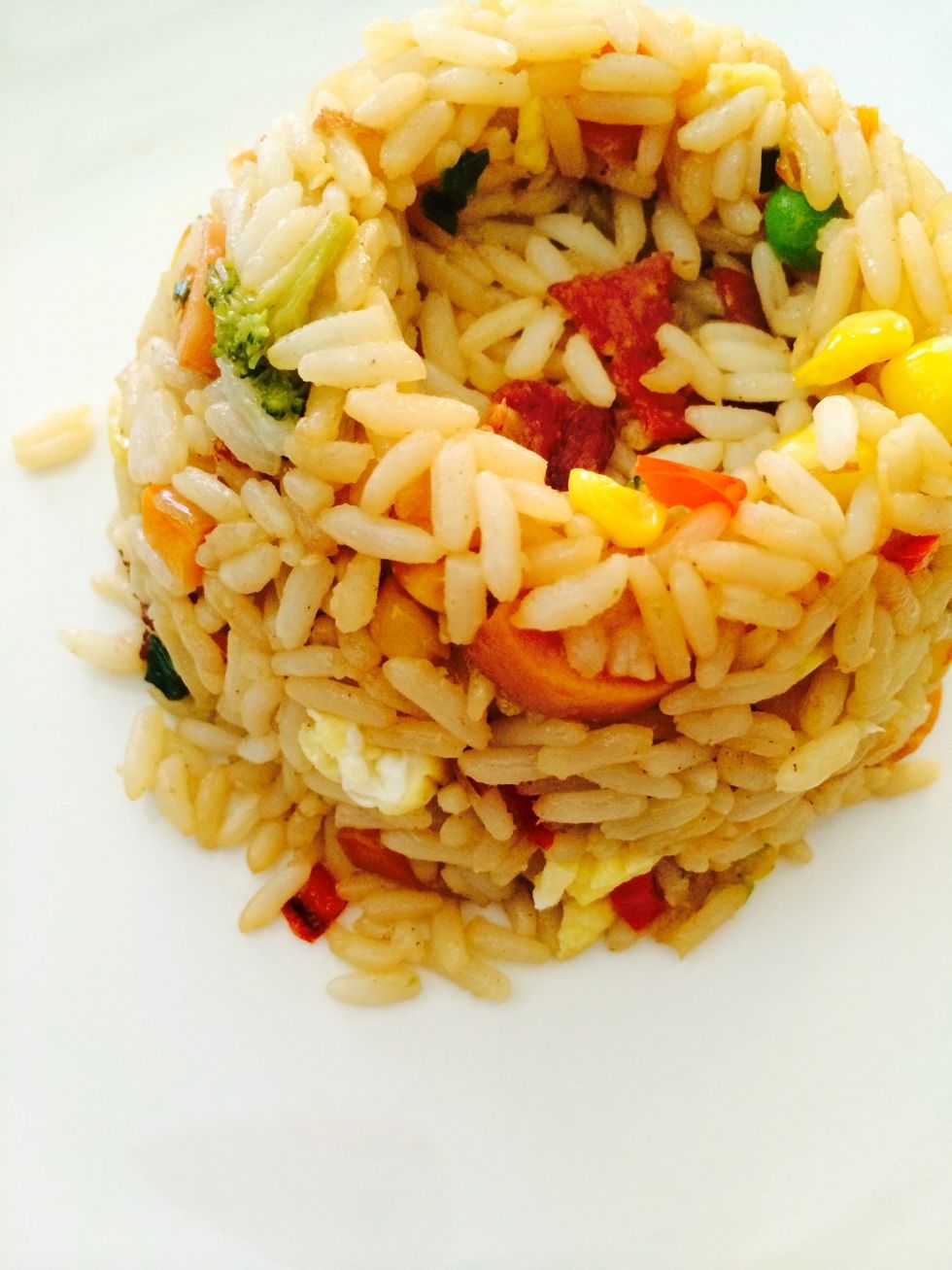 Serve in a fun shape! Enjoy! Kids love this one plate meal! If you wish you can add a drizzle of teriyaki sauce on top.
4.0c Rice, cooked
1.0c Assorted Veggies
1.0c Assorted Meats
1.0c Scrambled Egg, Chopped
Light Soy Sauce to taste
Maggie Sanders
Cook enthusiast, self taught baker. Soon you will find more exciting recipes in my blog. Follow me on Pinterest.