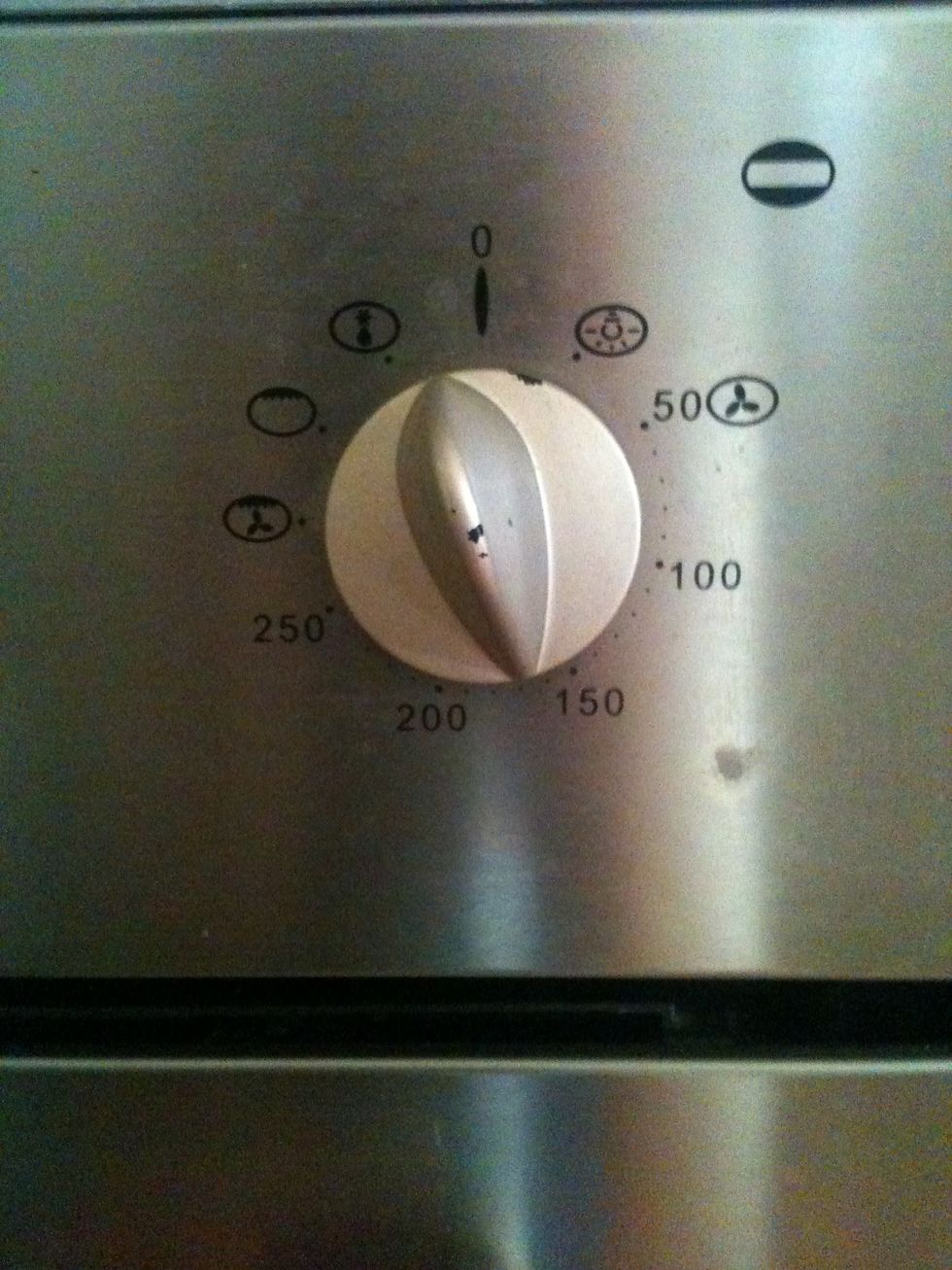 Preheat dat oven to 180 C. I have no idea what that is in F. (Sorry Americans!)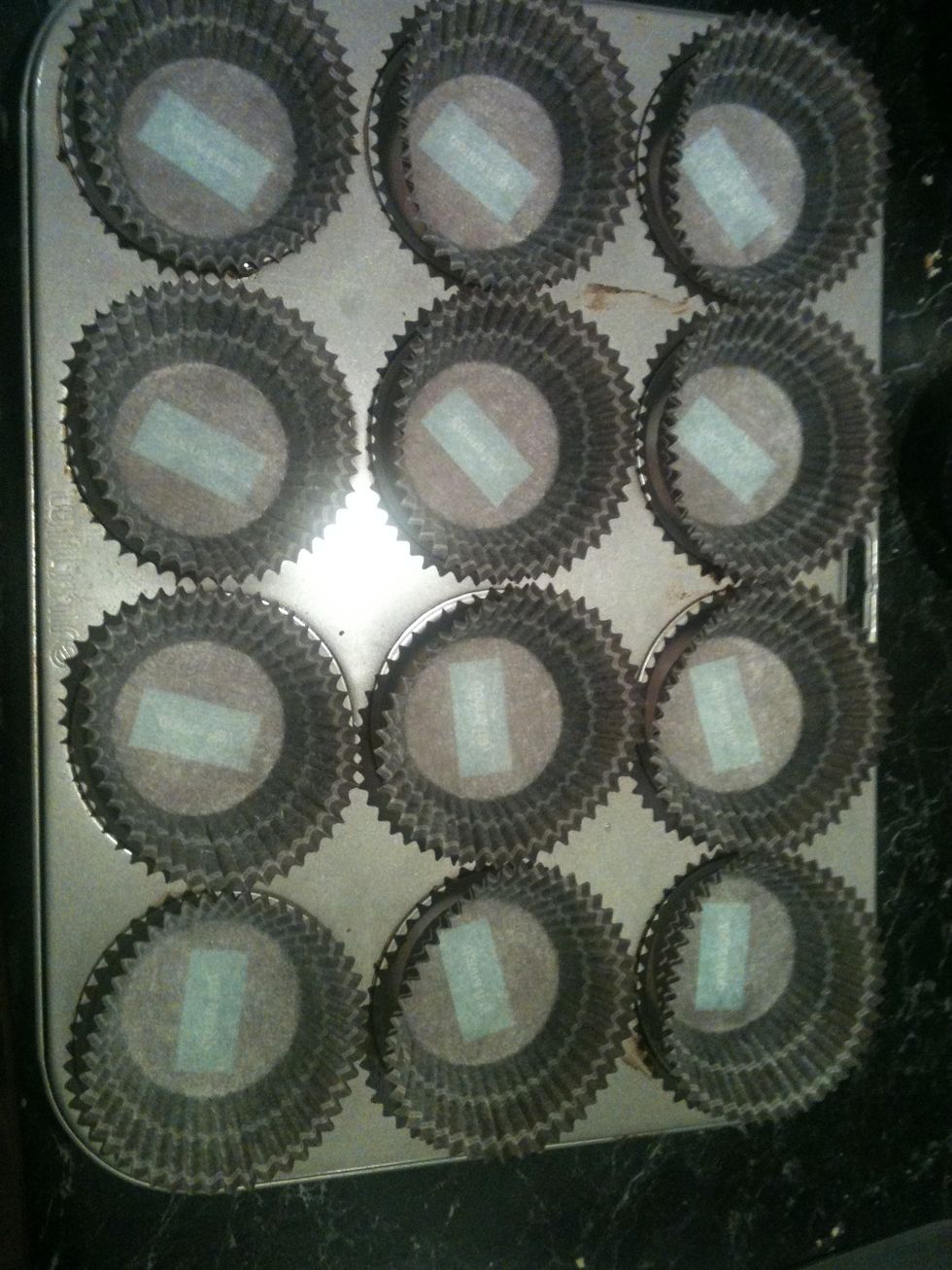 Patty pan that tray up. You should make about 16 cupcakes. (Or about 14, if you eat most of the batter like I do.)
First, beat the sugar and eggs together for a min or so on medium, until thick and white. (I forgot to take a photo, my bad.)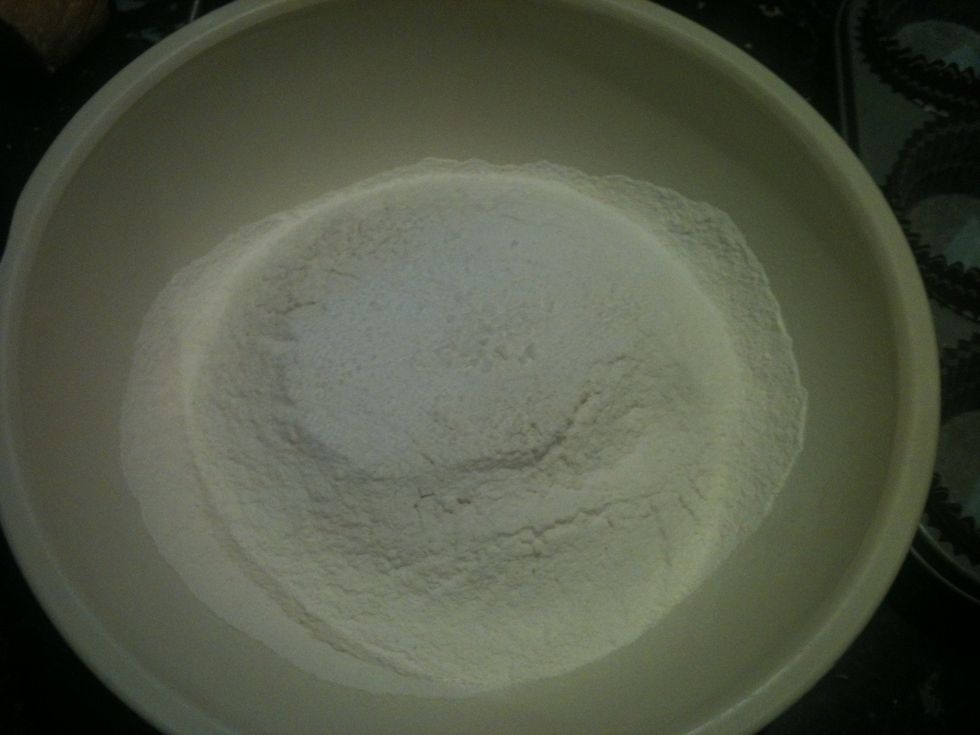 In a separate bowl, sift together the flour, baking powder, bi-carb soda and salt into a largish bowl.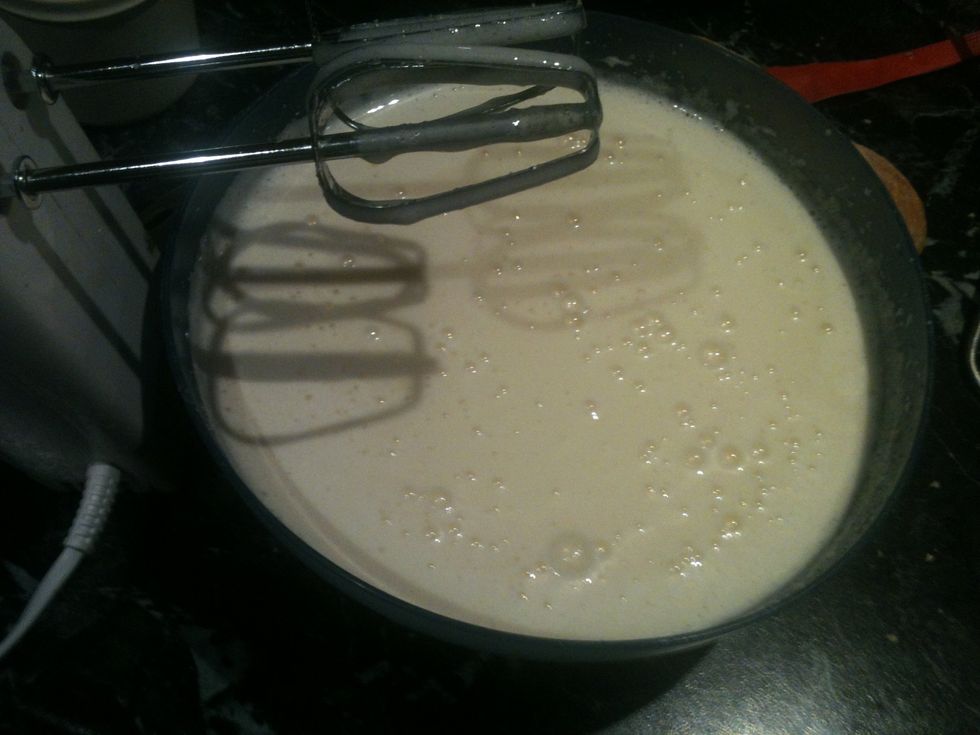 Add buttermilk, oil and vanilla essence to the sugar mixture and beat it, beeeeat ittttt..... For about a minute on medium speed.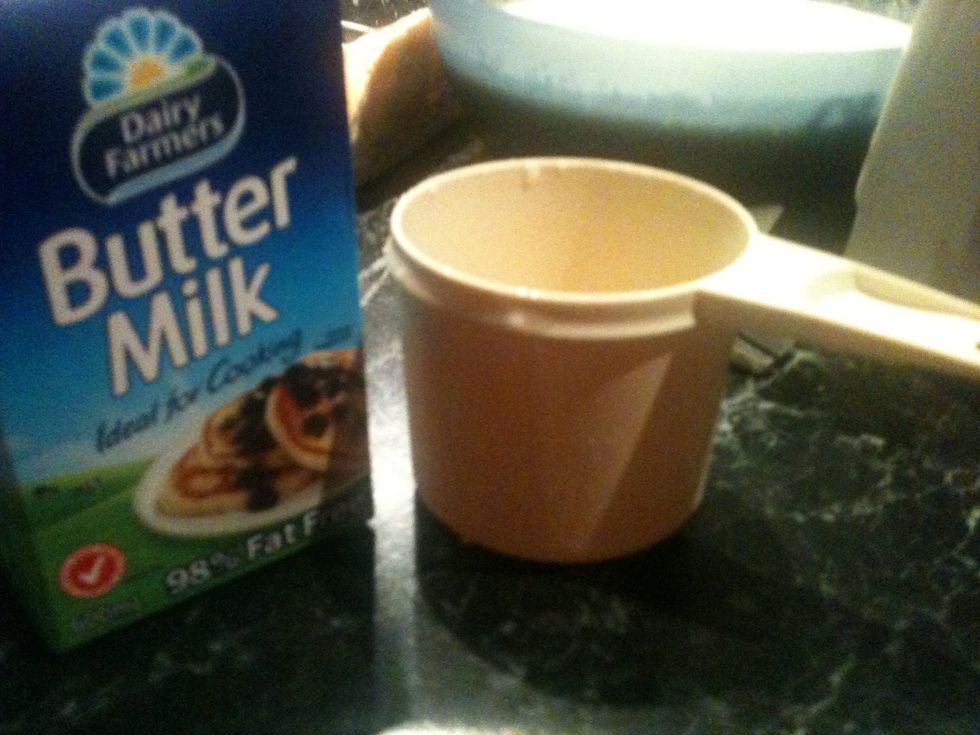 Buttermilk is disgusting. I'd advise you not to drink it.
Pour the liquid mixture onto the flour mixture.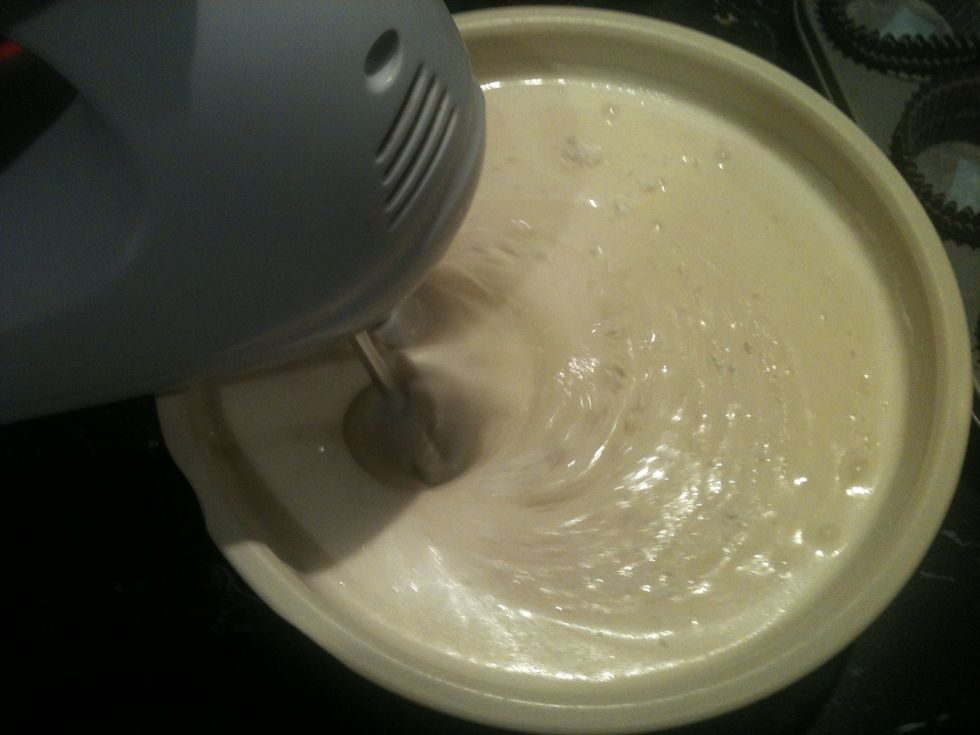 Beat it (again) on medium speed until the mixture is combined, about 2 or 3 minutes.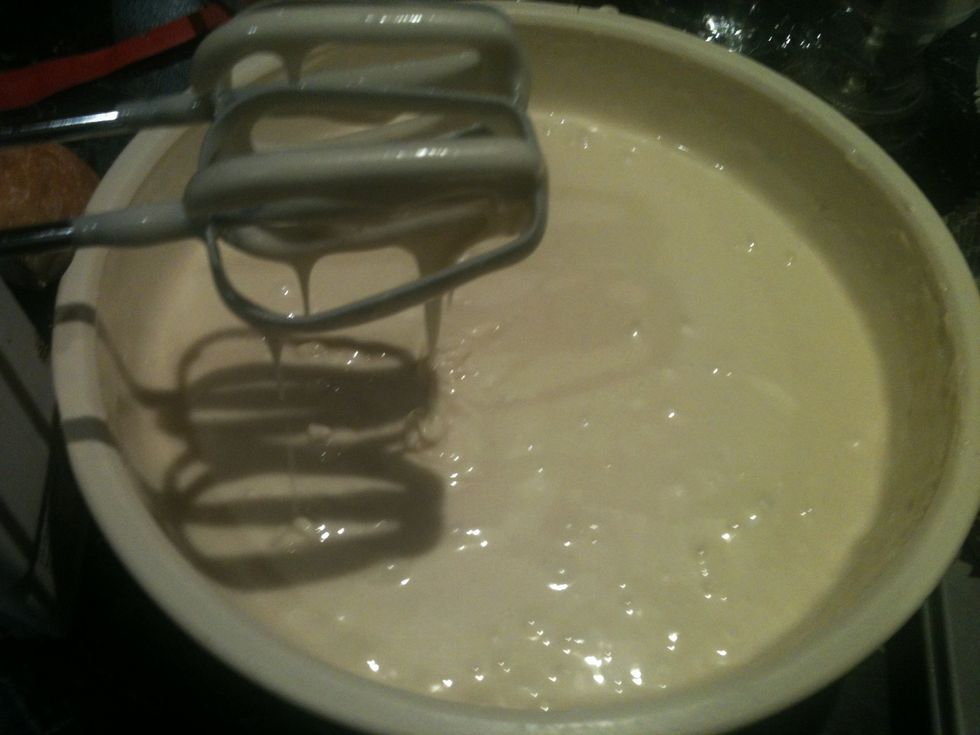 Go ahead and lick those delicious beaters! ...then clean them, 'cause you'll need them later.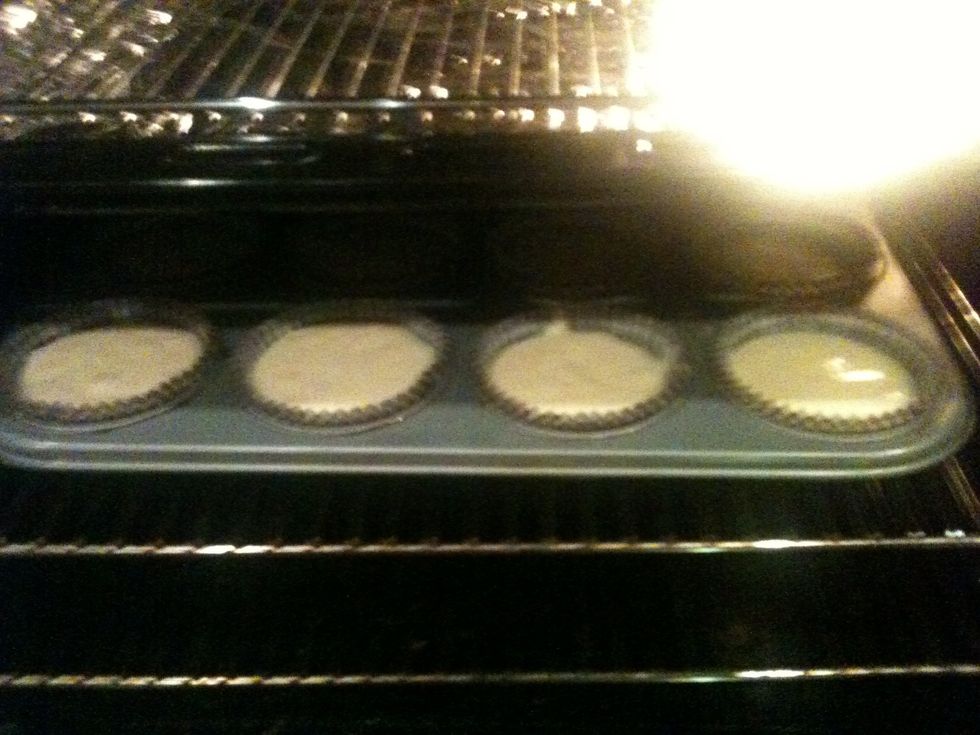 Use 2 spoons to fill the cupcakes 2/3 of the way full, then pop them in the oven for 20ish mins, or until golden brown. Poke something in them to check if they're cooked through. I used a chopstick.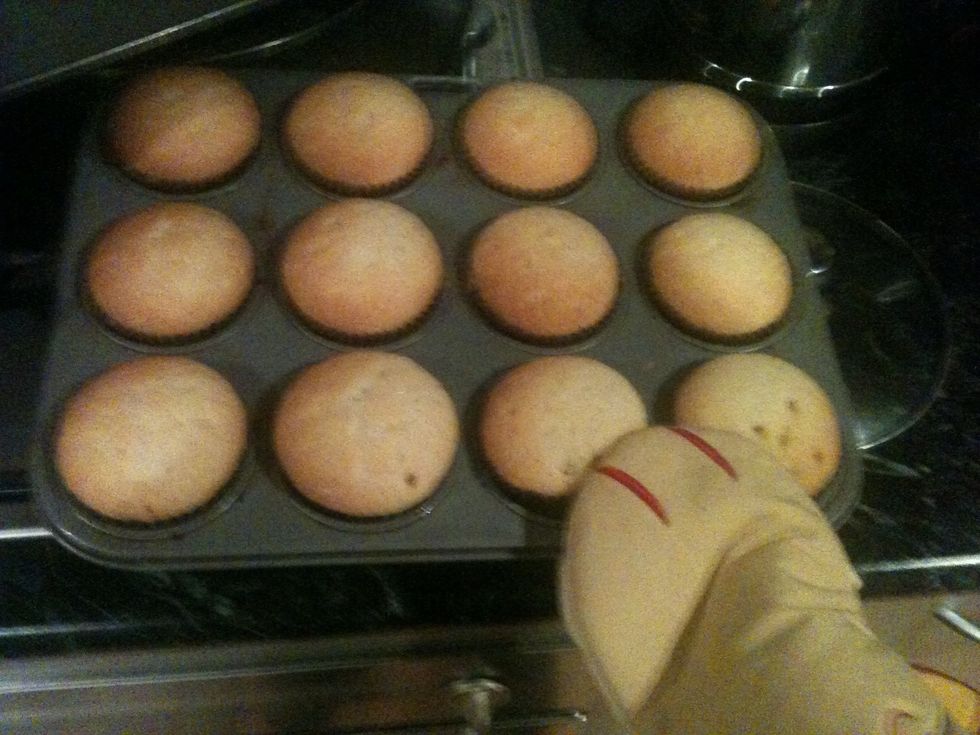 Like so. You can't see it, but my oven mitt is shaped like a cat. Also note the chopstick holes.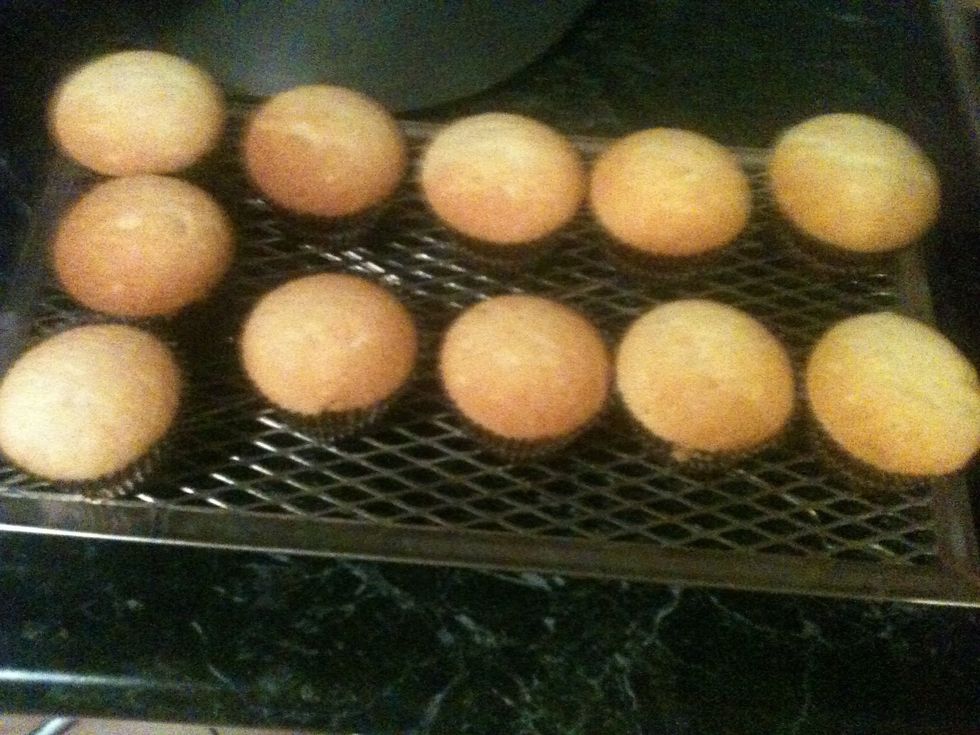 Cooling rack. Fairly self explanatory.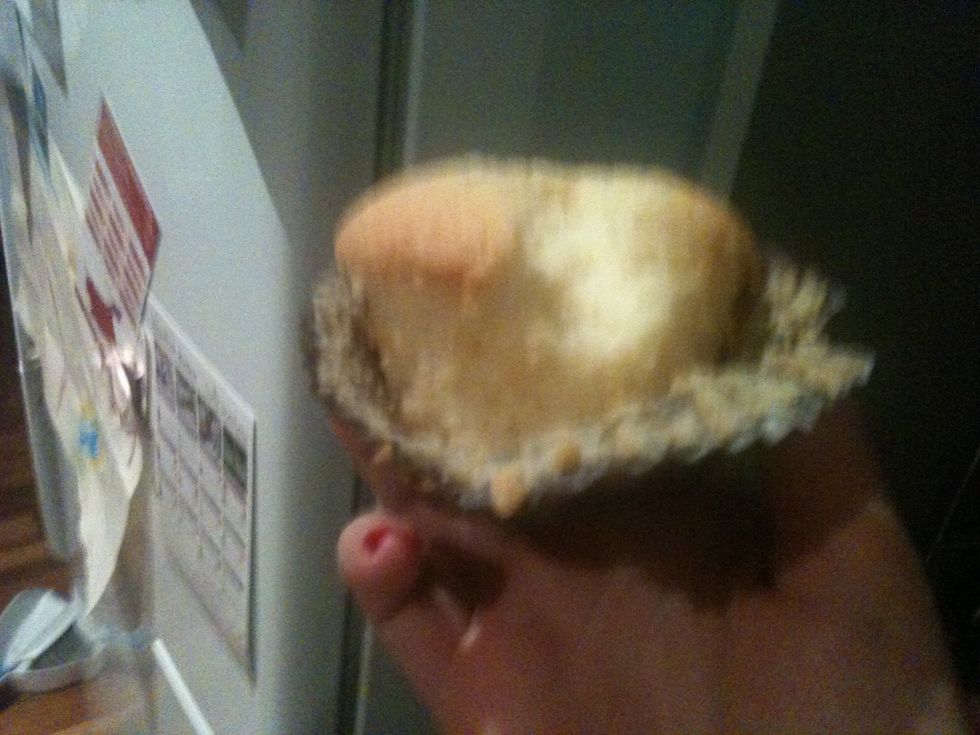 Now you are obliged to heroically taste test the delicious cupcake to check for food poisoning. I chose the one with all the chopstick holes.
When they are cool, cut some holes into the middle with a sharp knife. Feel free to do what you like with the cupcake pieces- personally, I threw them away.... Into my belly.
Fill the cupcake holes with about a teaspoon/teaspoon and a half of Nutella.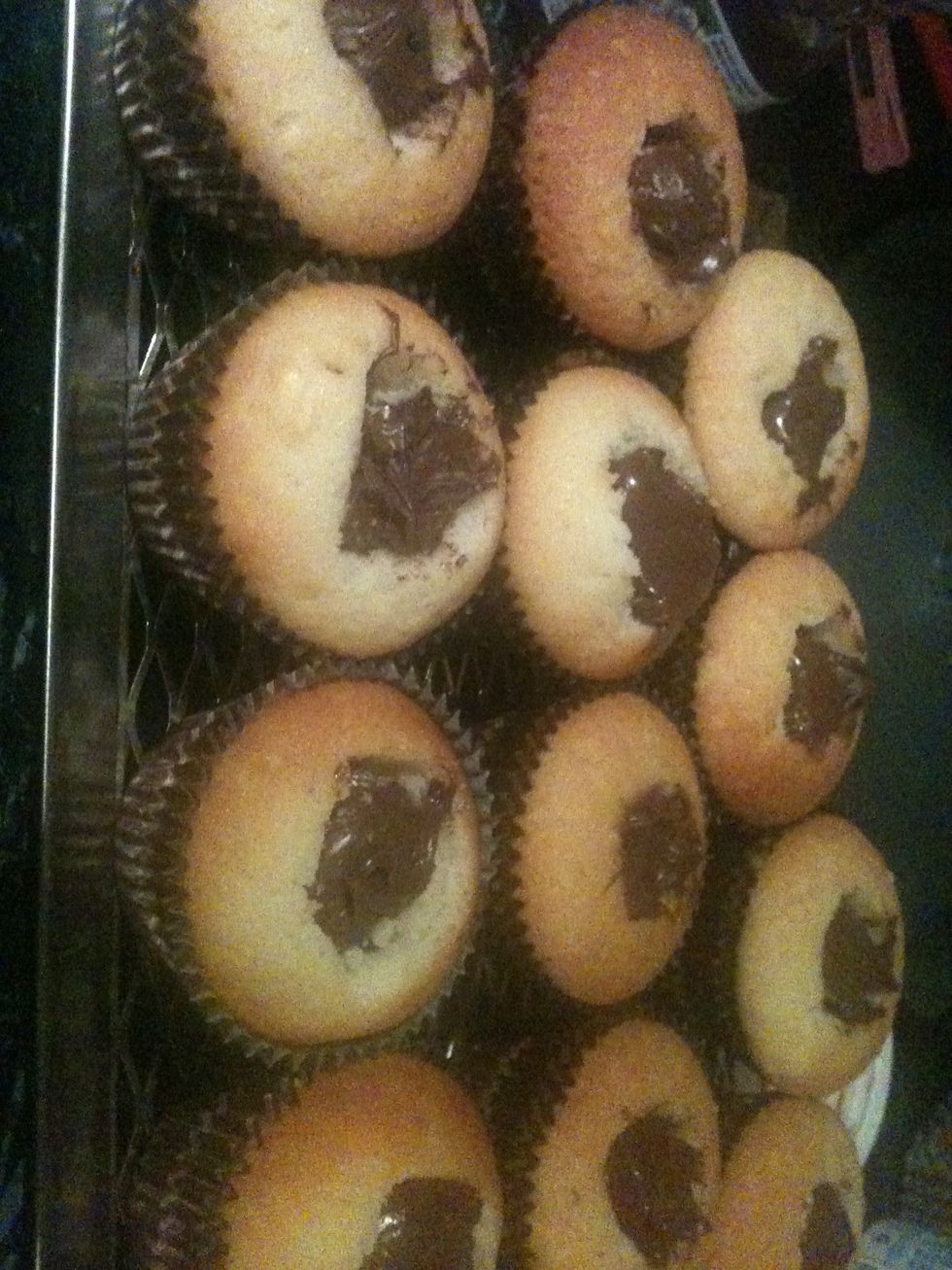 When you're finished, time to make the whipped Nutella icing! <3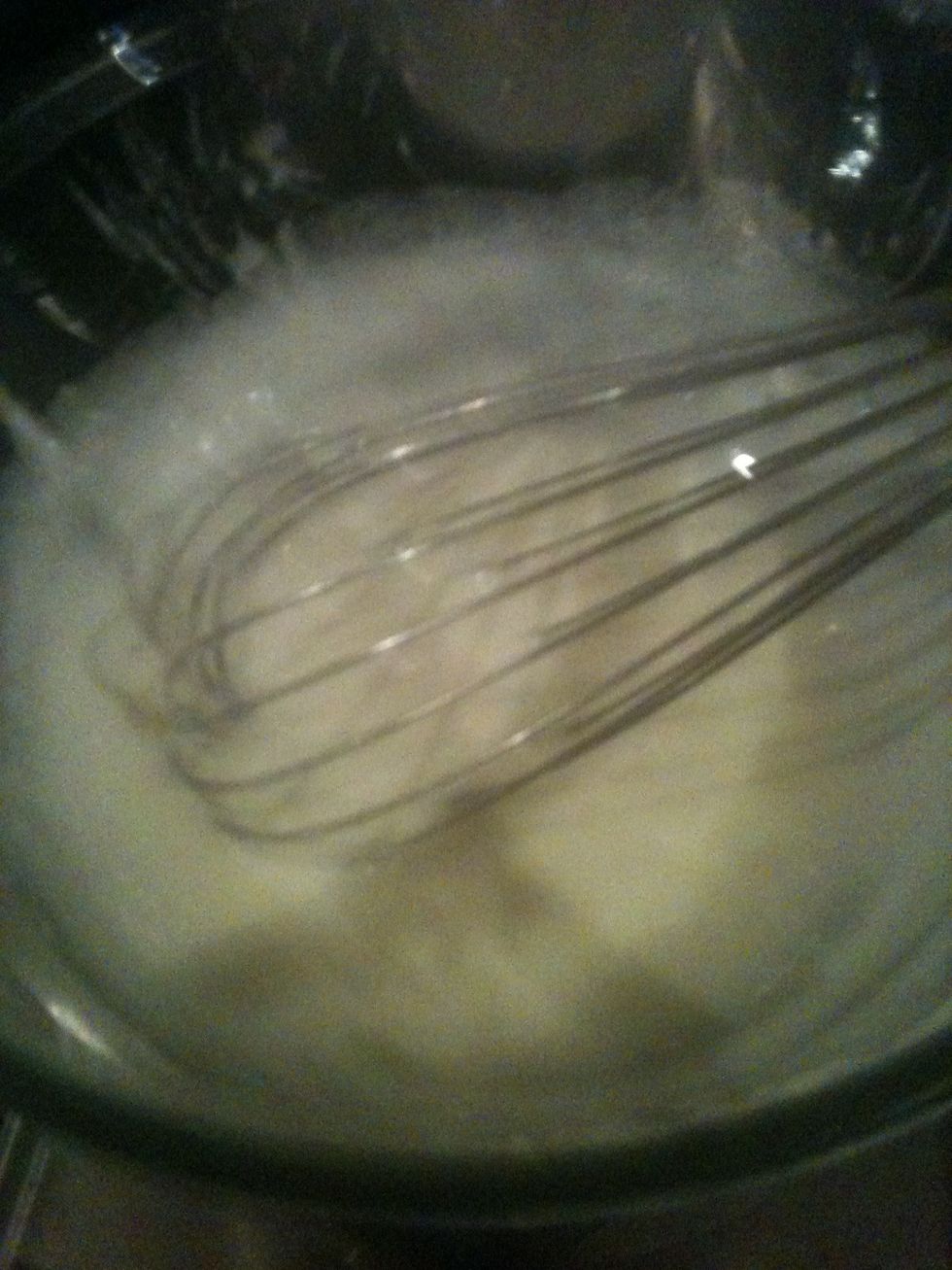 Fill a saucepan with about 5cm of water and set it to simmer on high. Once hot, add the egg whites and white sugar into a bowl and whisk it over the top of the saucepan.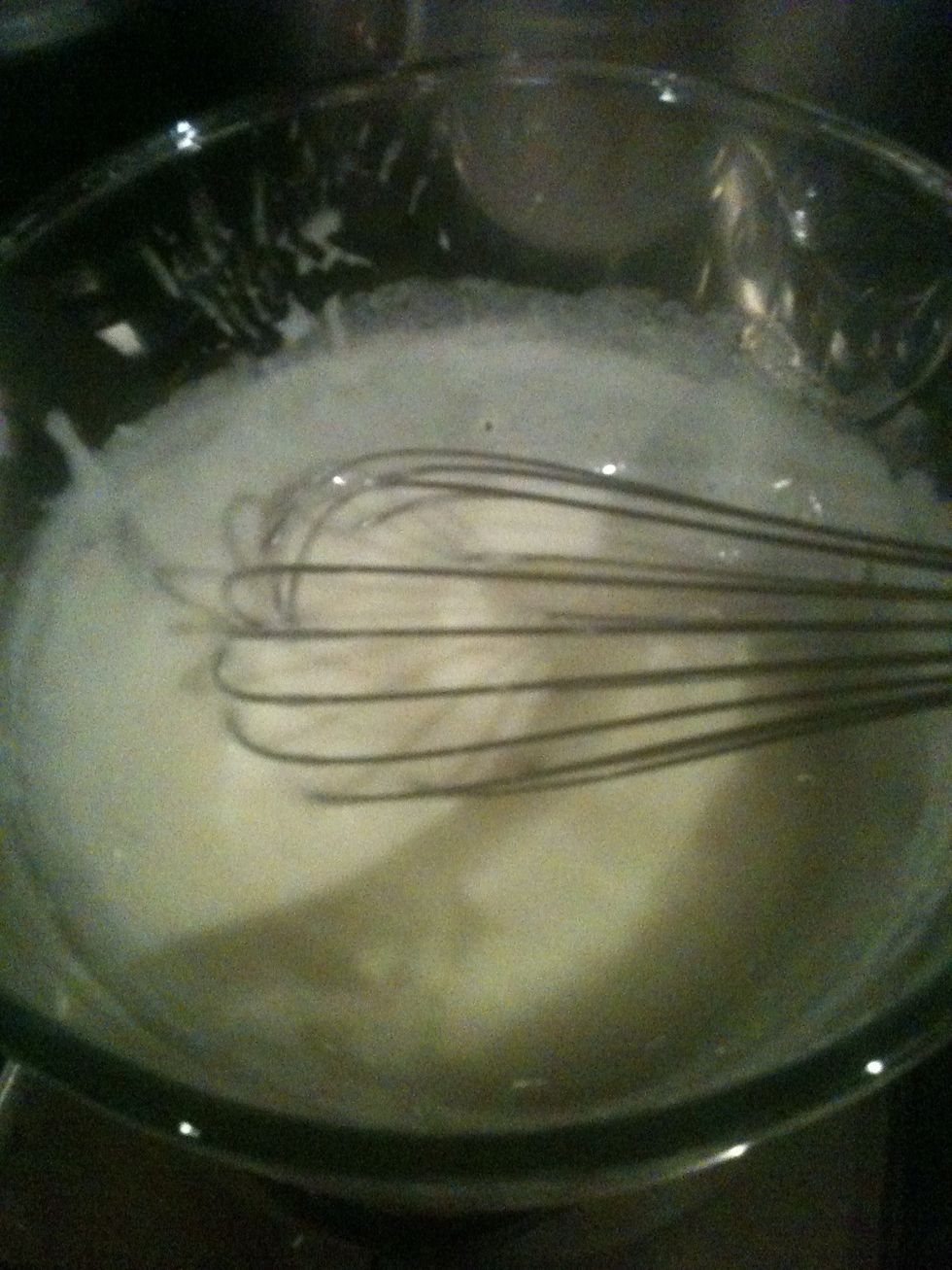 Keep whisking until the sugar had dissolved and the egg has become thick and glossy.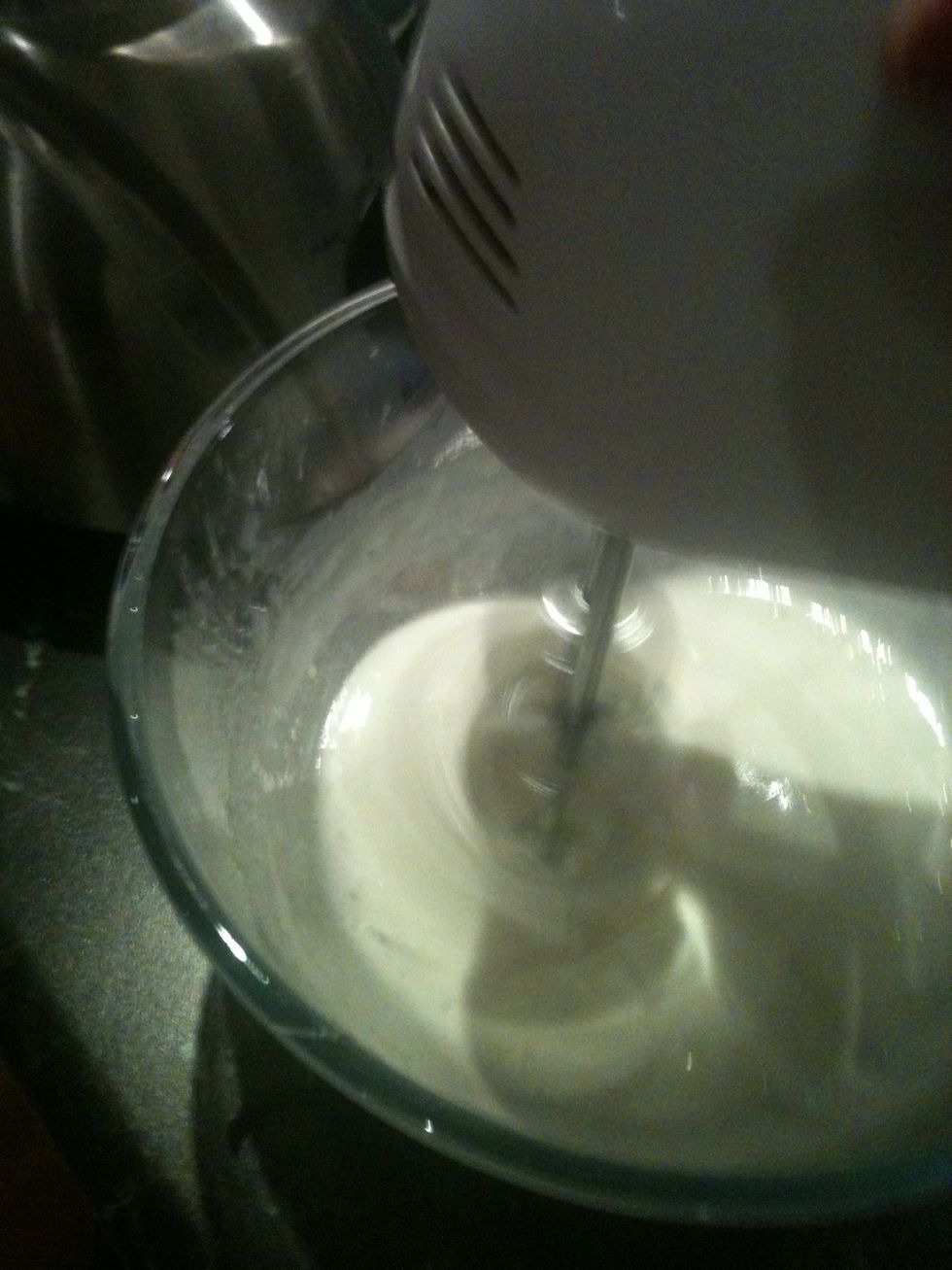 Beat on high until the egg has cooled and forms stiff (heh!) peaks. At this stage you've pretty much made meringue/marshmallow fluff.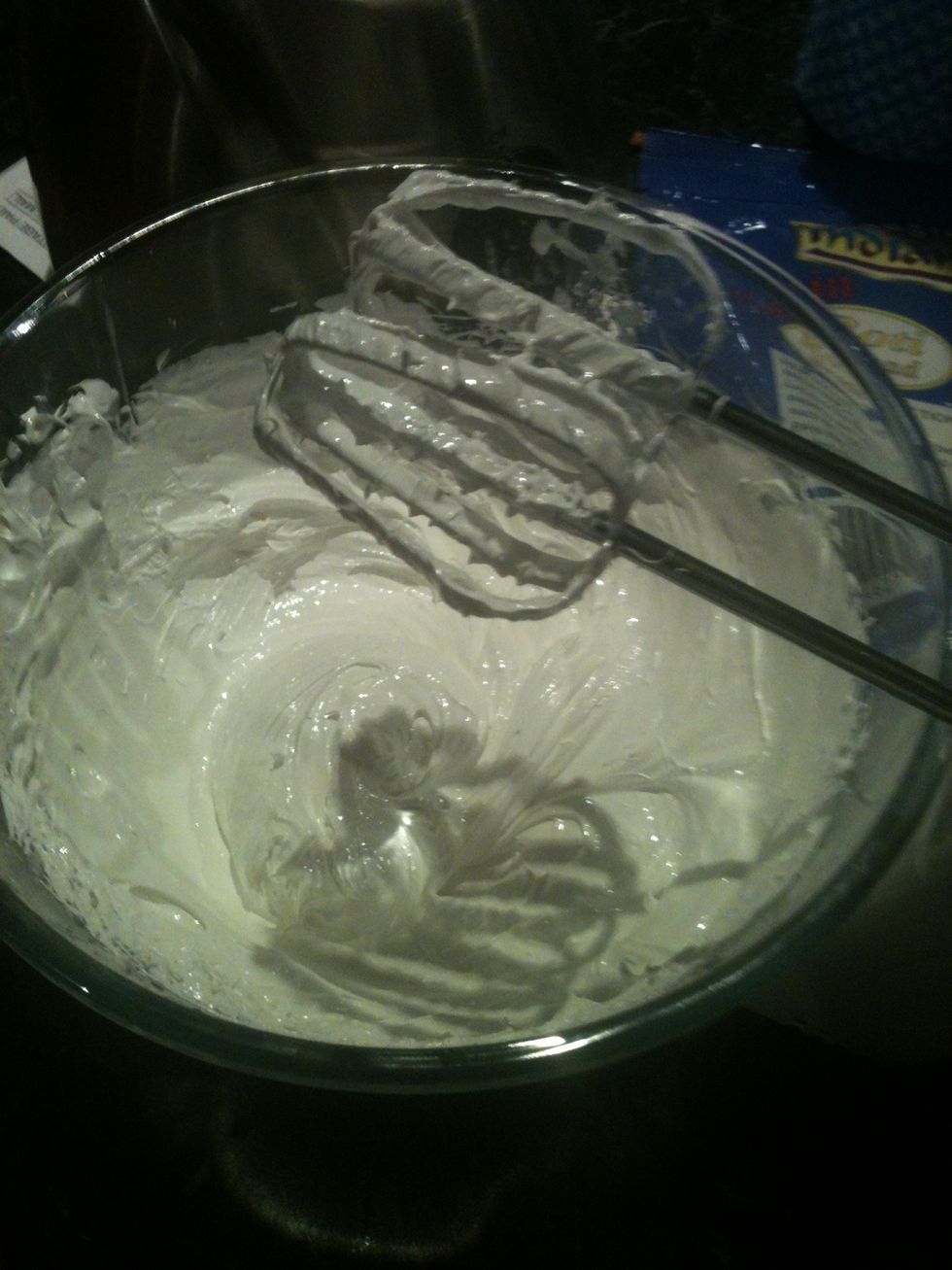 Seriously, eat some of this stuff. It's amazing.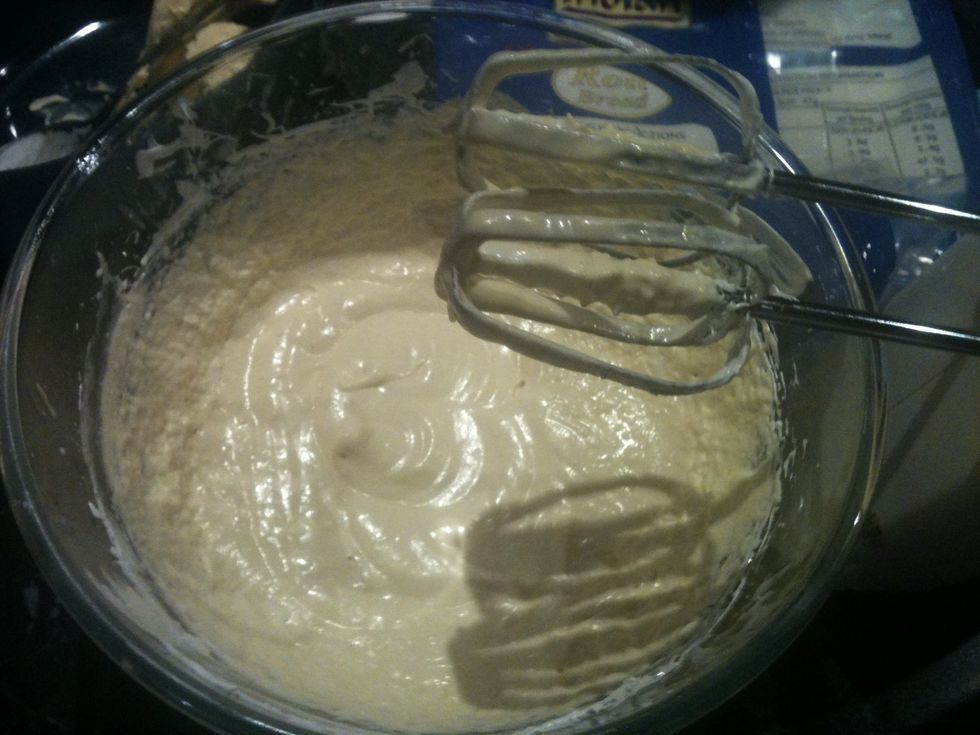 Add the butter, a tablespoon at a time, and beat until fluffy ( about 3 - 5 mins). At one stage you might lose your will to live as it will look fairly gloopy but keep beating, it gets better.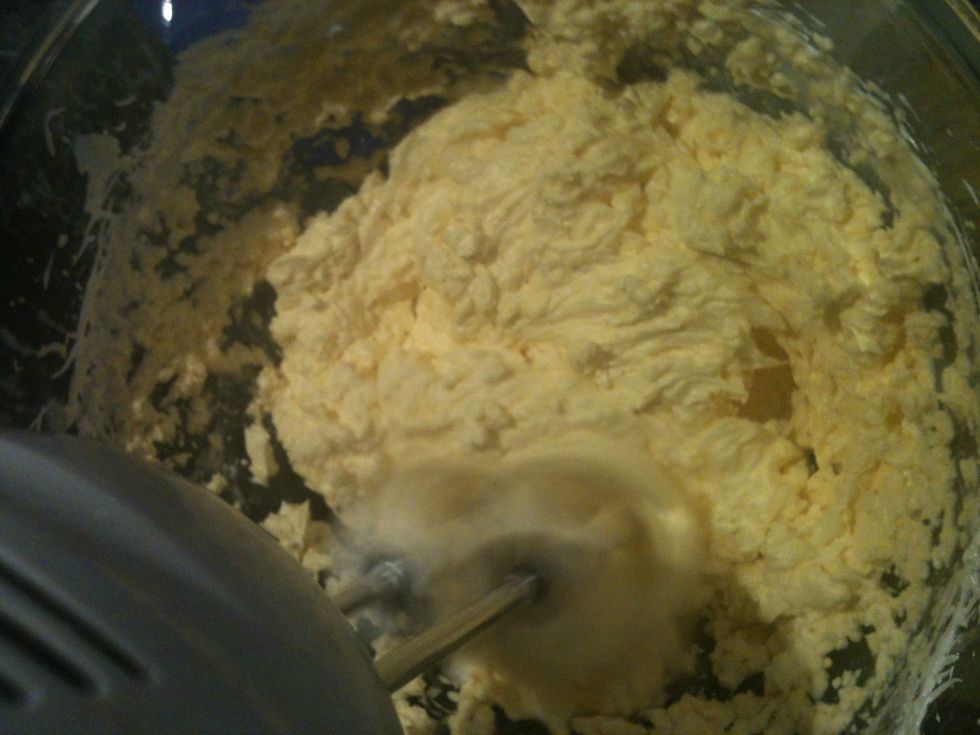 It'll start to turn yellow and fluffy!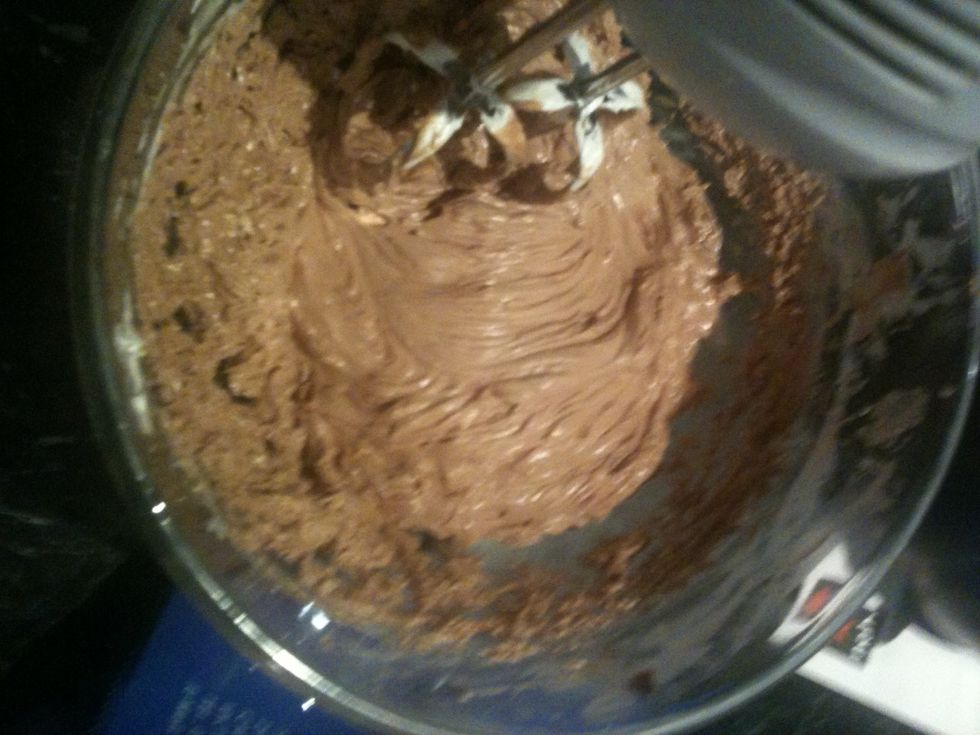 Add the Nutella and beat again.
Frost cupcakes! \o/ Altenatively, just add Nutella to the meringue mixture and beat, if you don't want a very buttery icing.
1.0c Vegetable/peanut oil
1.0c Buttermilk
1.0pch Salt
1.0tsp Baking powder
1/2tsp Bi-carb soda
3.0 Eggs
2.0c Sugar
1/2c Plain / 'All purpose' flour
Nutella, for filling
2.0tsp Vanilla essence
Patty pans
2.0 Egg whites (for icing)
200.0g Butter
3/4 White sugar
1/2c Nutella
Emily Awesomësauce
'Sup? My name is Emily, friends call me Emry. I work as a trainee chef in the kitchens of a fancy ass winery. Erm. I like making awesome things. Word. o/
Kicking Ass and Taking Names