A traditional Lebanese specialty kibbeh balls in a hot yogurt sauce may b unheard of for so many of you. Done with goats milk yogurt or cows milk yogurt
45
For the kibbeh paste go to my guide 'kibbeh from the Lebanese cuisine. Here I used 200 g meat the rest of the ingredients is to be used proportionally .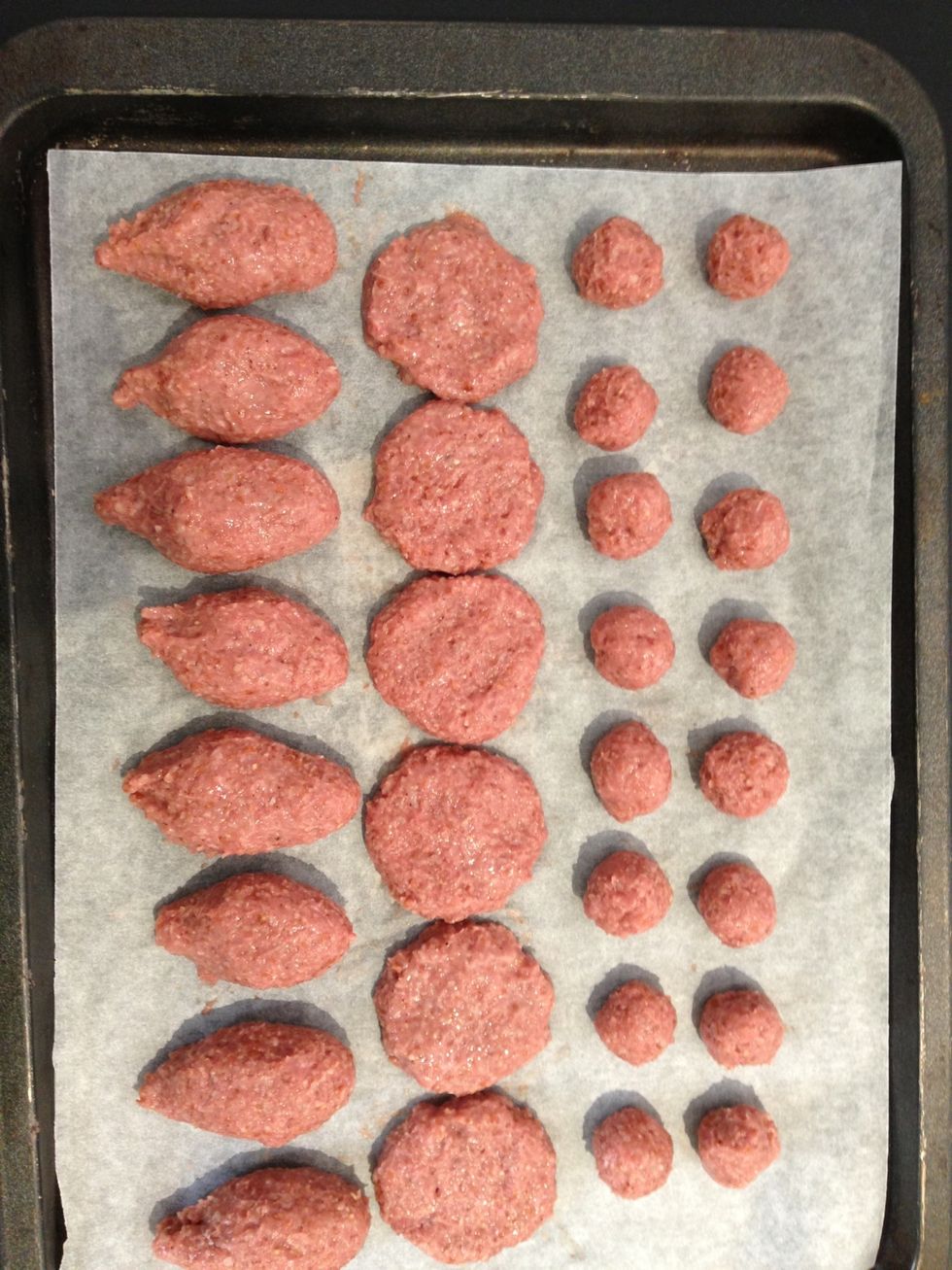 Forming the kibbeh paste. To the left is the traditional forms; empty elliptic form balls. I propose the other 2 forms. They need no special skill. Personally I prefer the small balls of 1 cm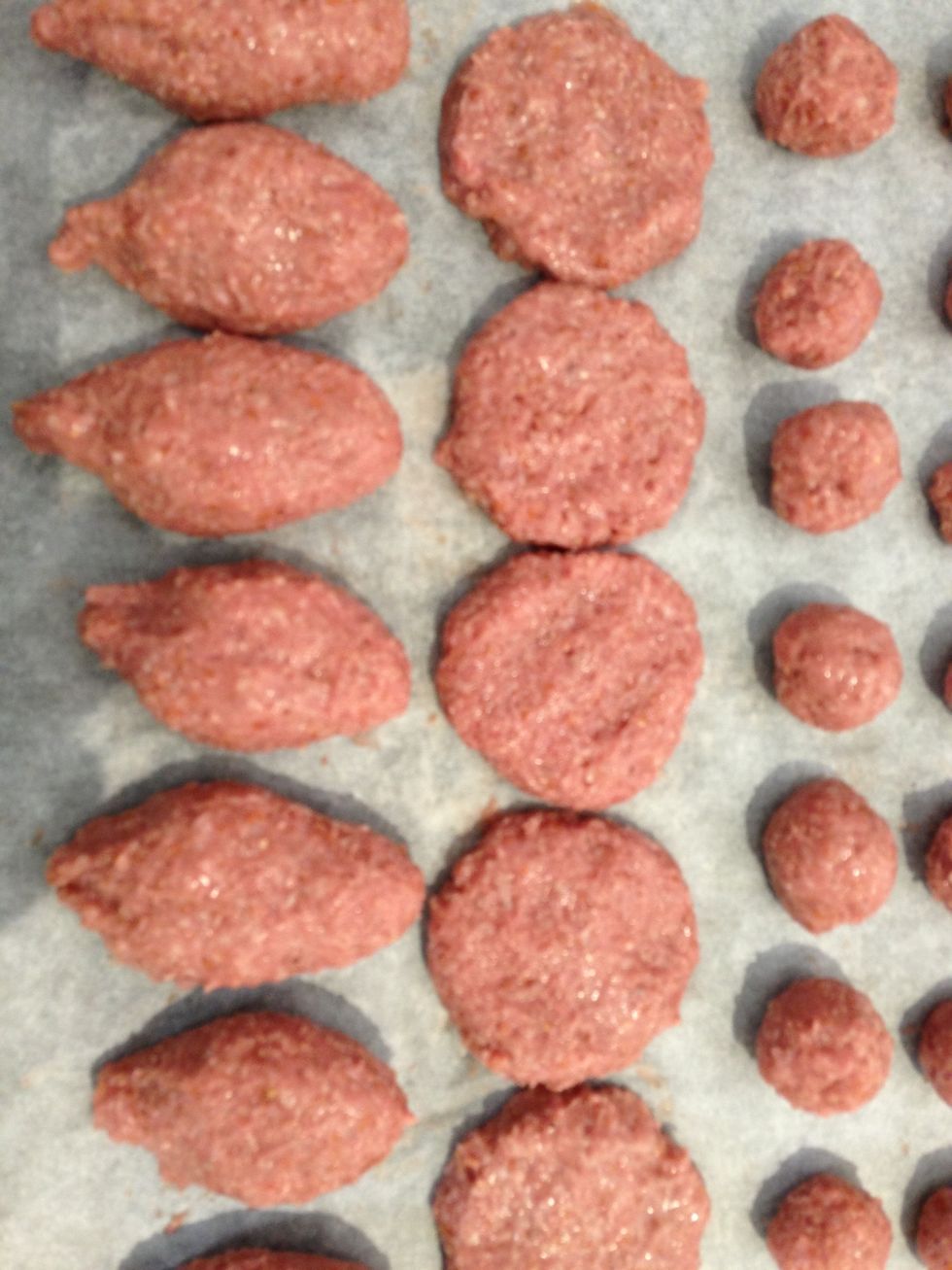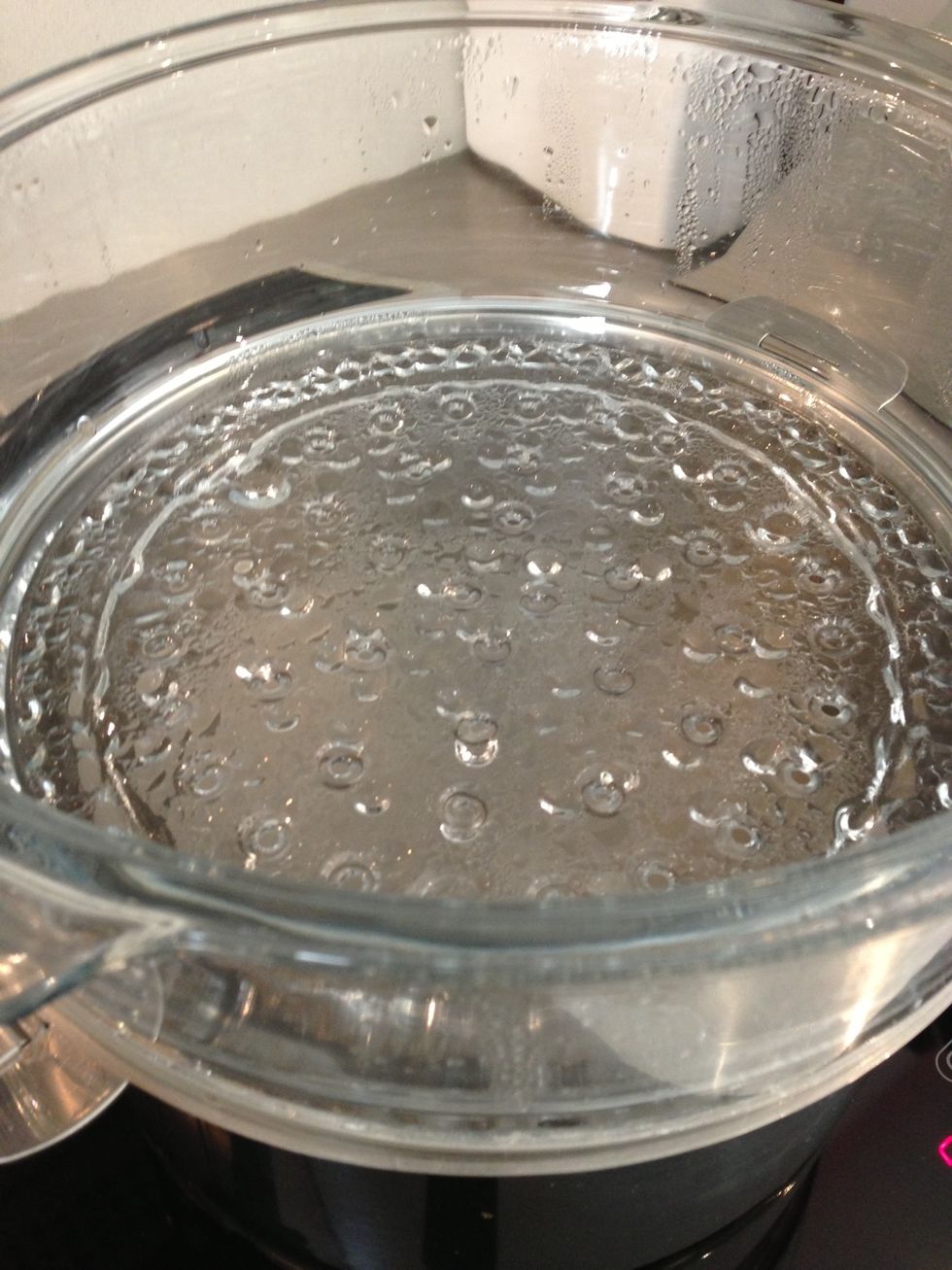 Prepare your vapor kit.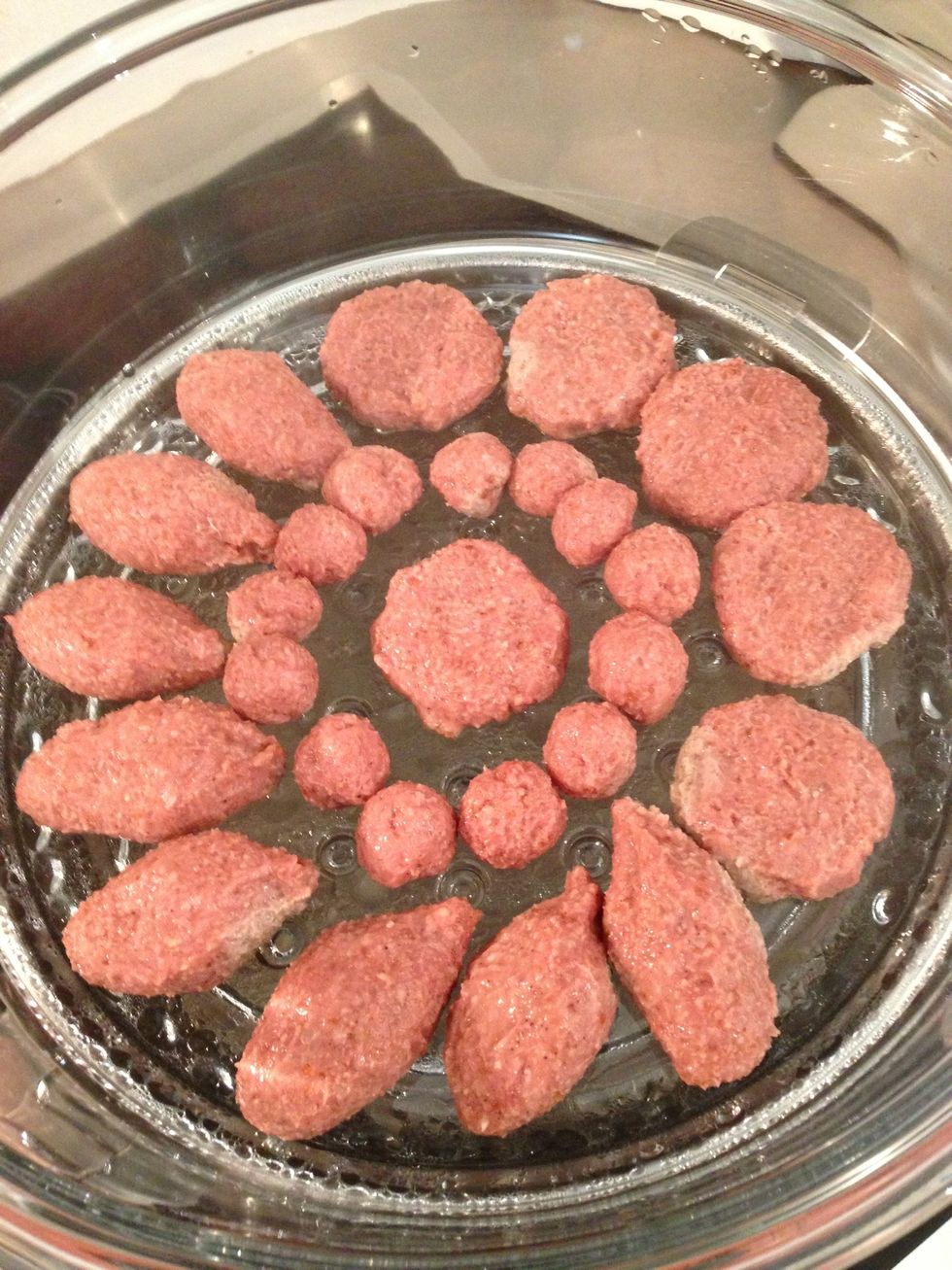 Put the raw kibbeh . Cover and cook for 10 mins .Or.... You can put them in a salted boiling water for 10 mins.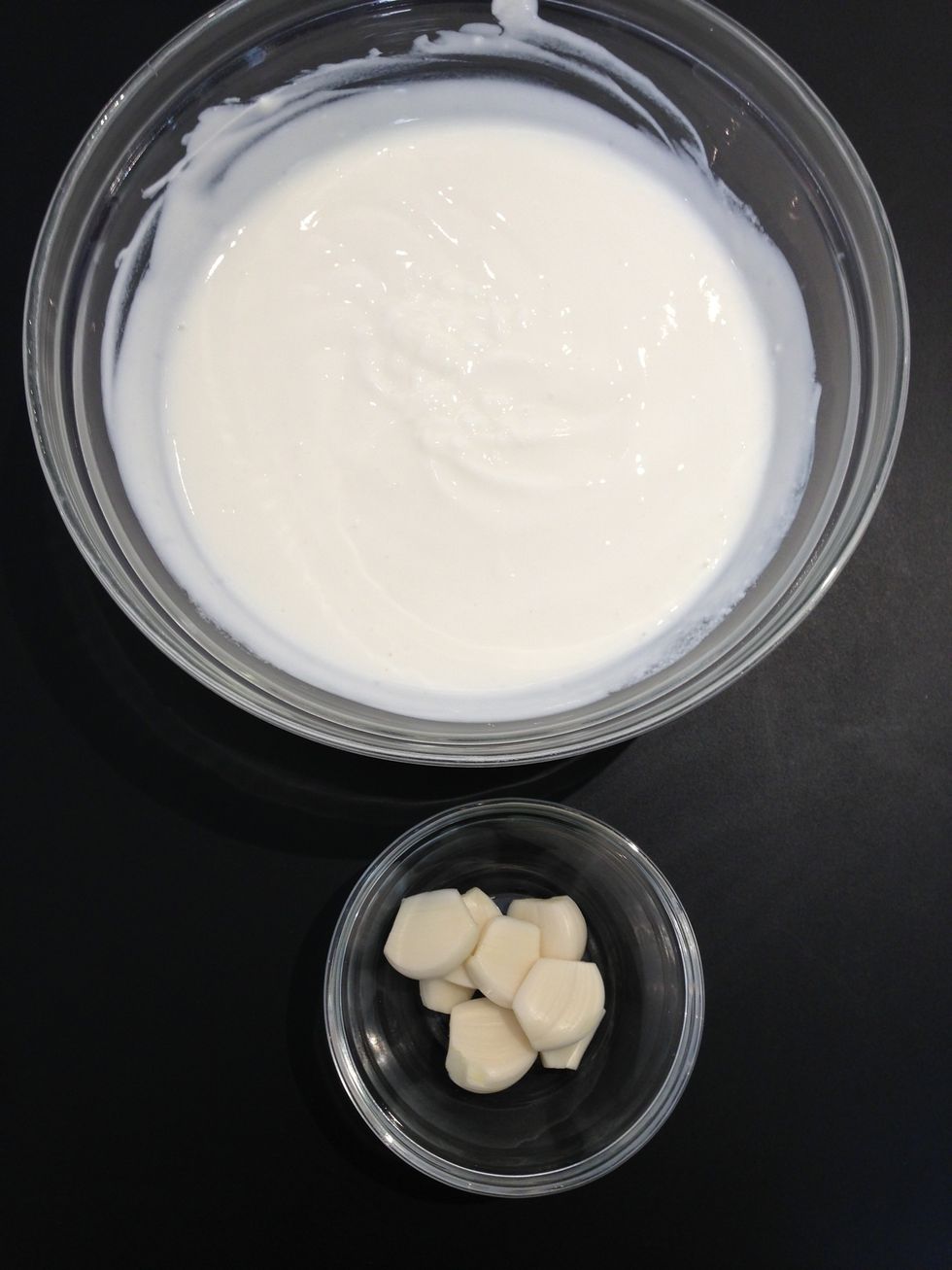 Yogurt + 2 Tsp of corn flour. Add pieces of garlic that you discard later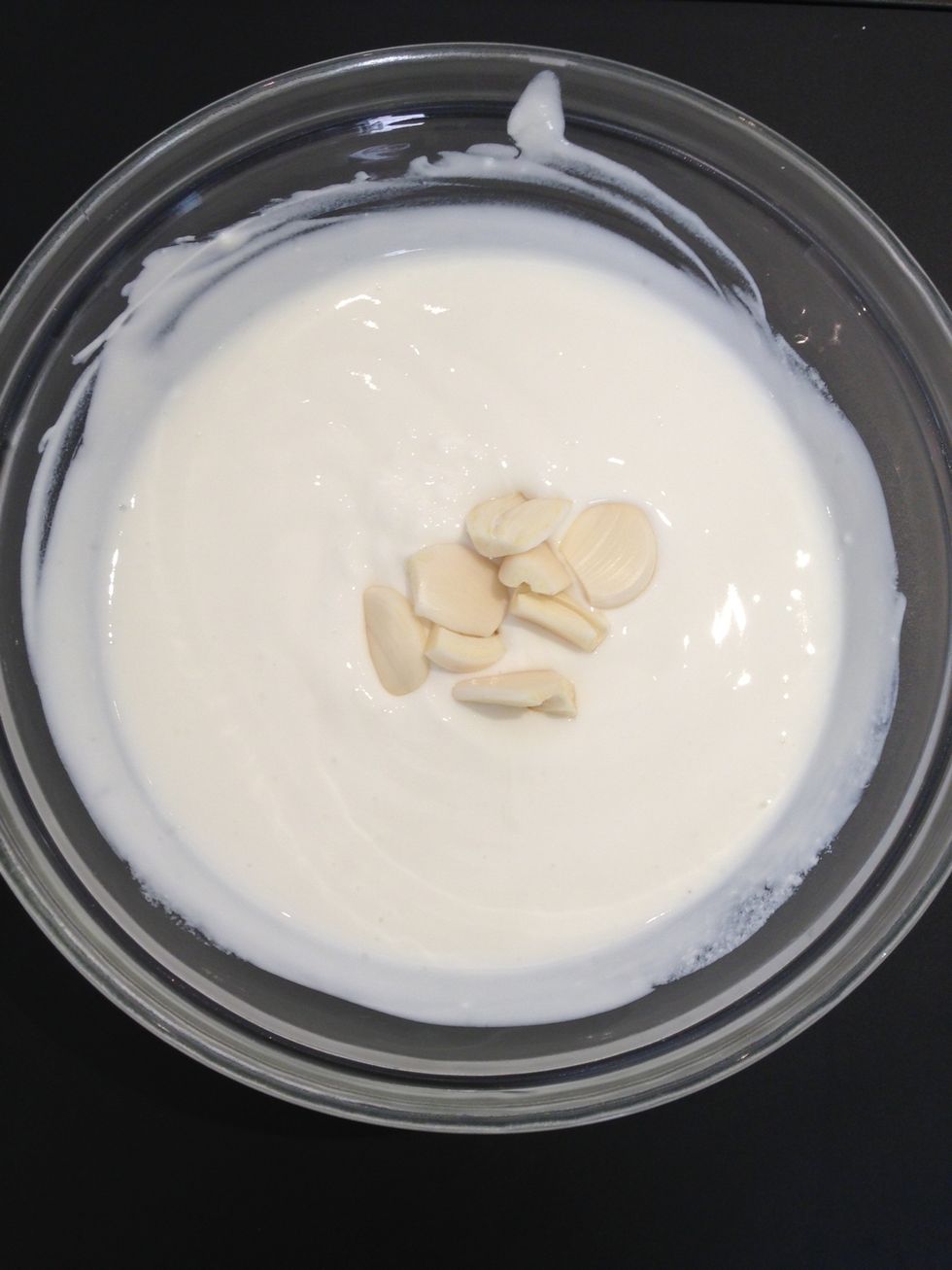 While the kibbeh is cooking. You start heating your yogurt. Heat it in the microwave 5-6 mins at 1 min at a time. Stirring the yogurt after each min.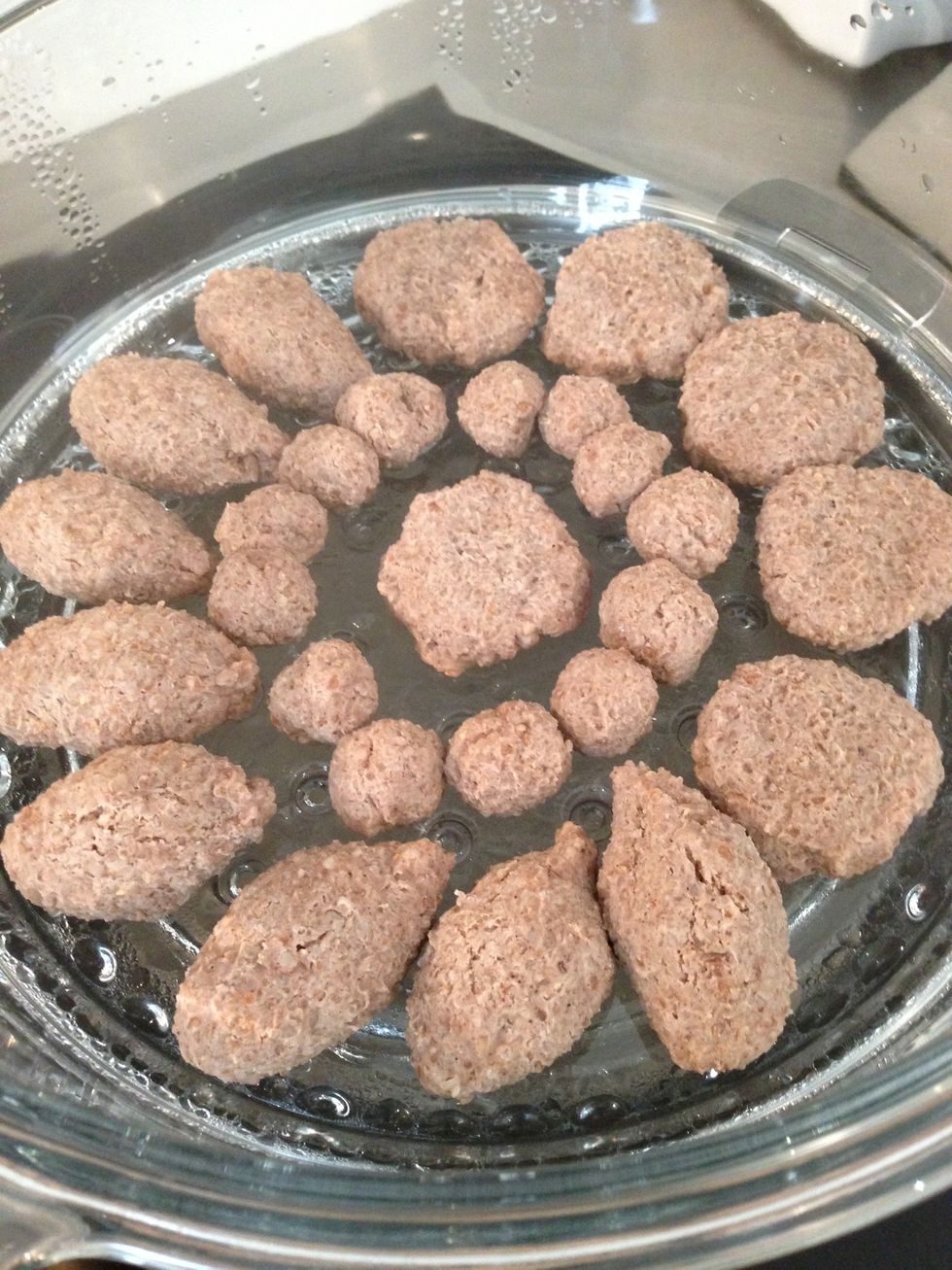 The kibbeh is cooked. Now ready to put your recipe together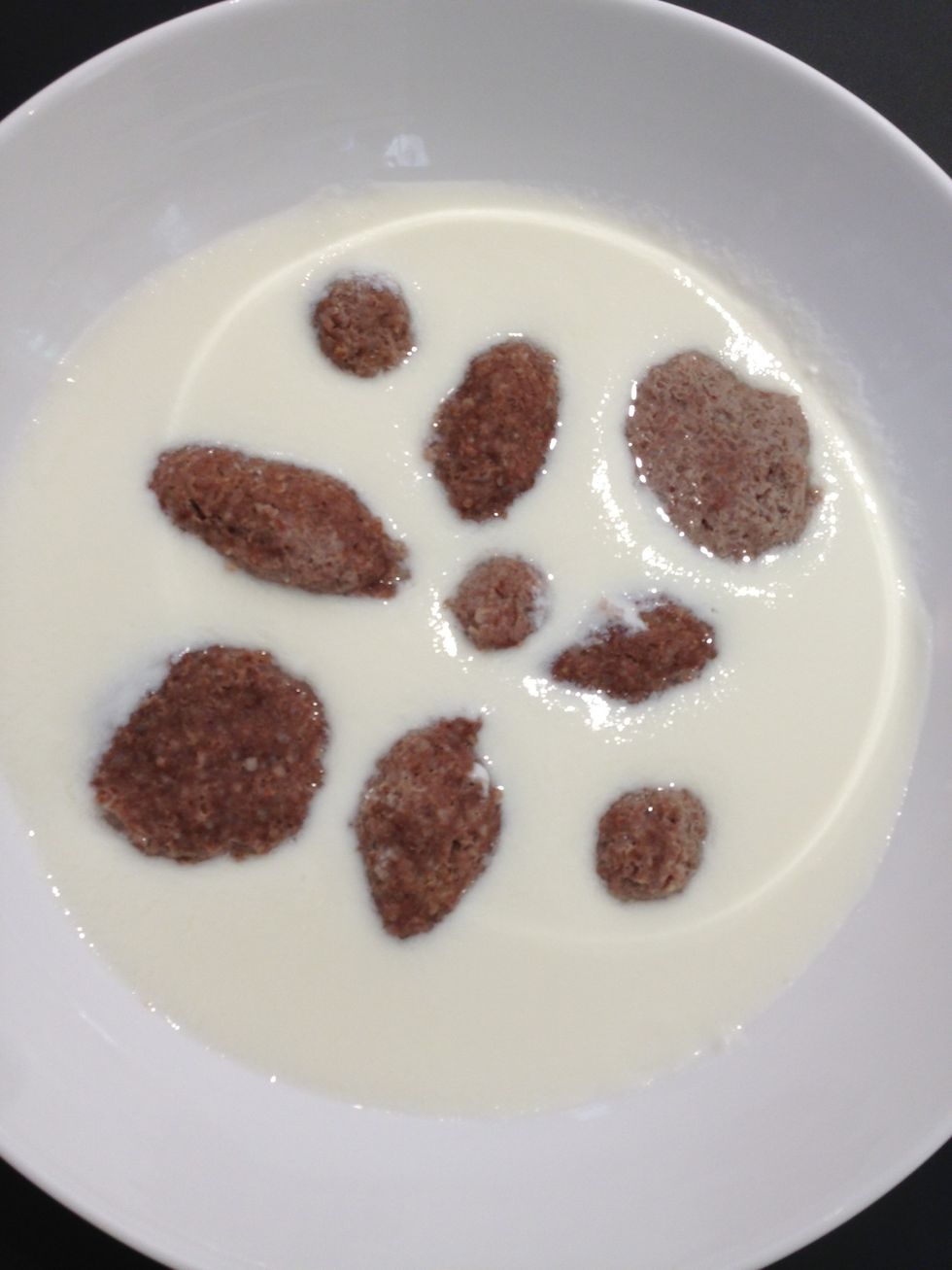 Discard the garlic and Put 1/2 of the hot yogurt in a serving dish. (The recipe is for 2 persons) then put cooked kibbeh like above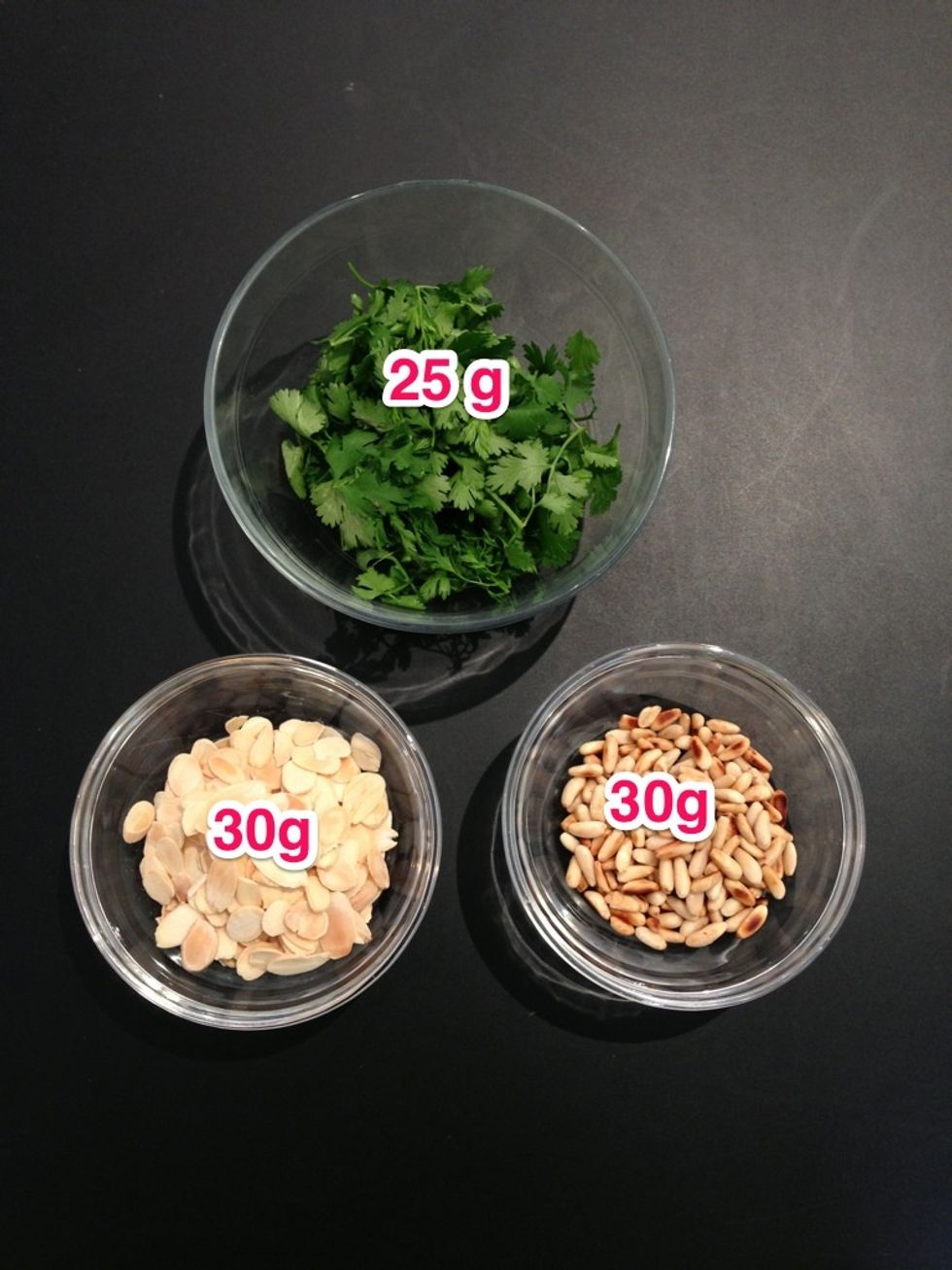 Finishing garnishes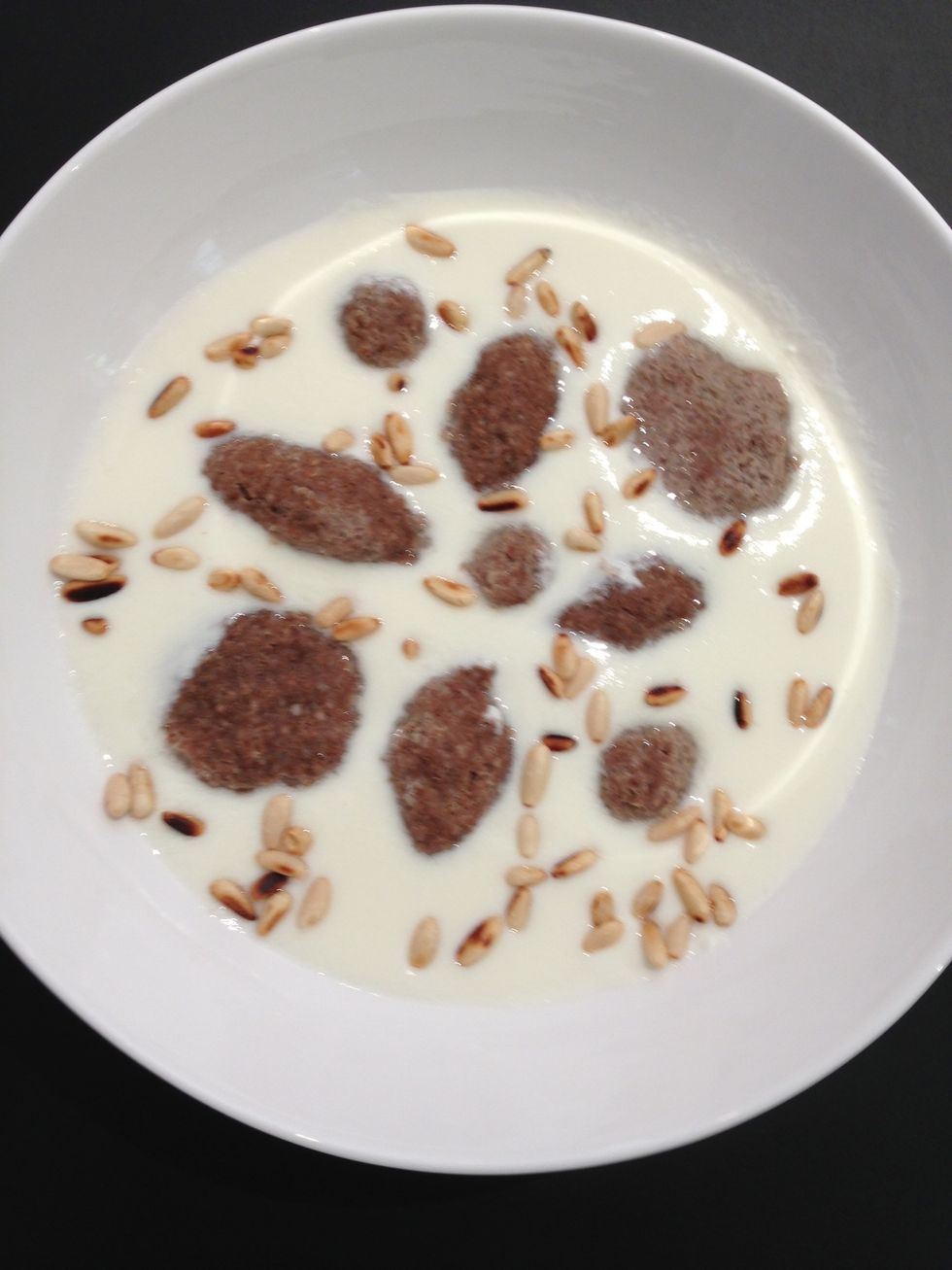 Add grilled pine seeds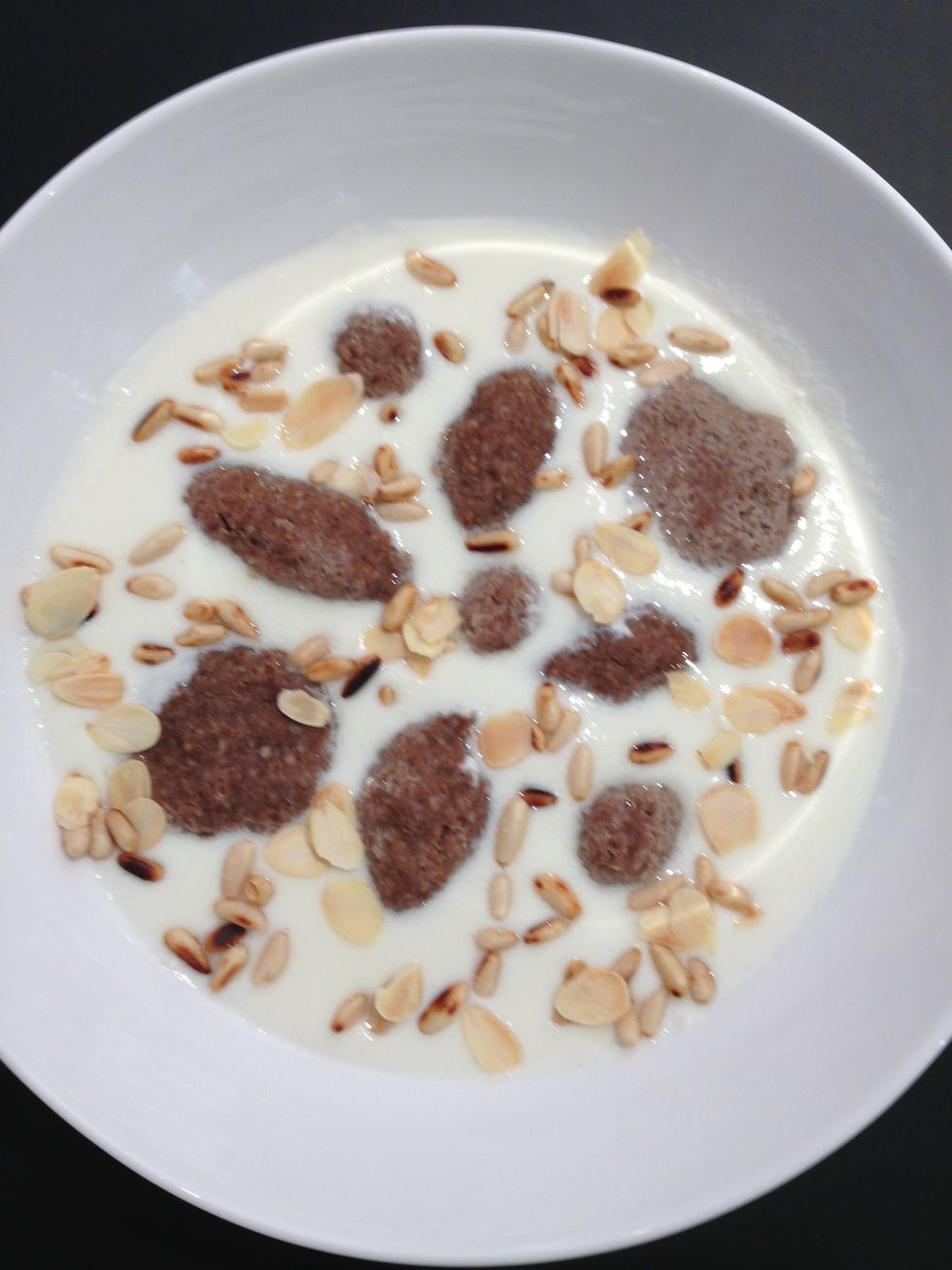 And slivered almonds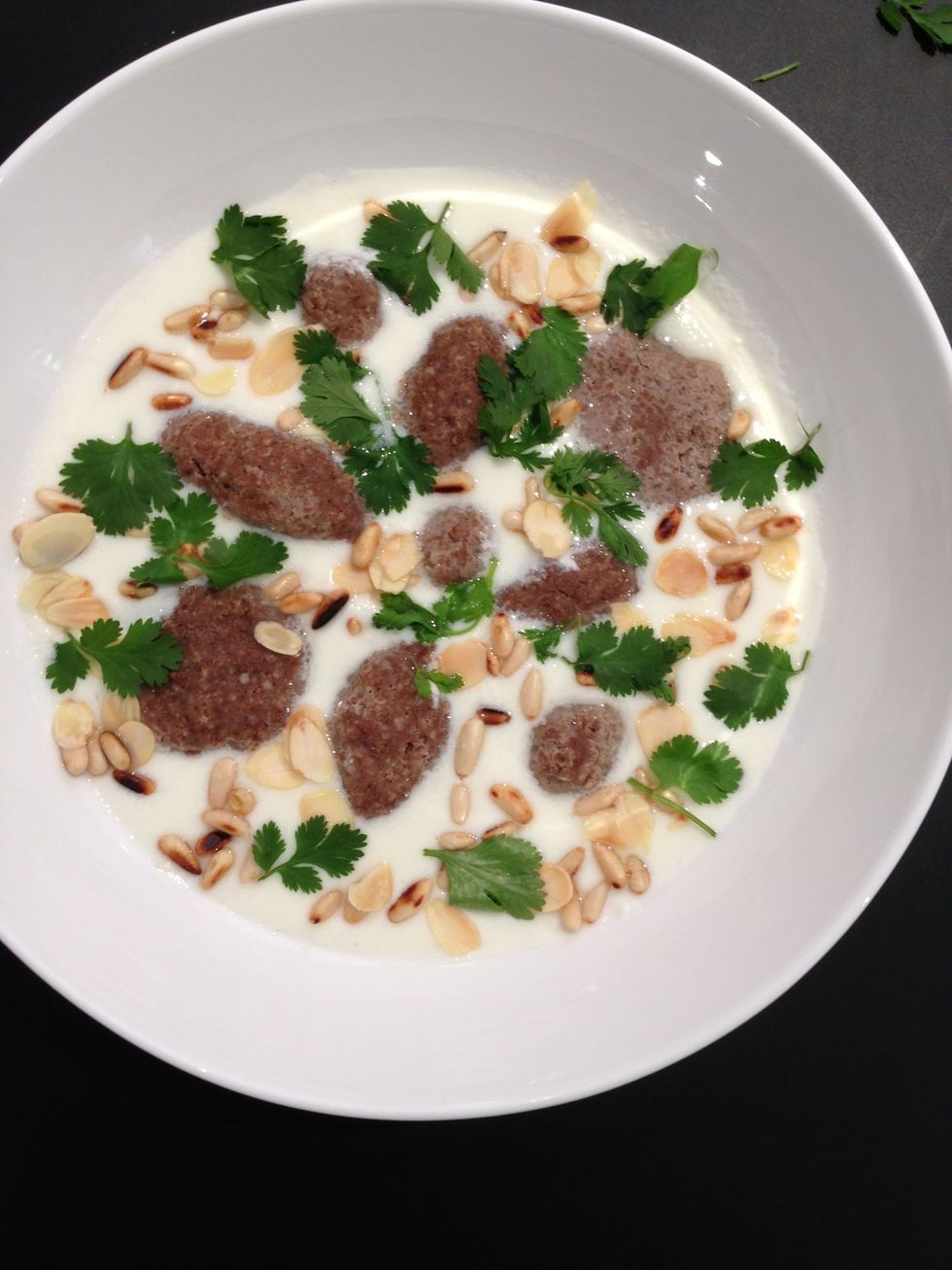 Finish with coriander leaves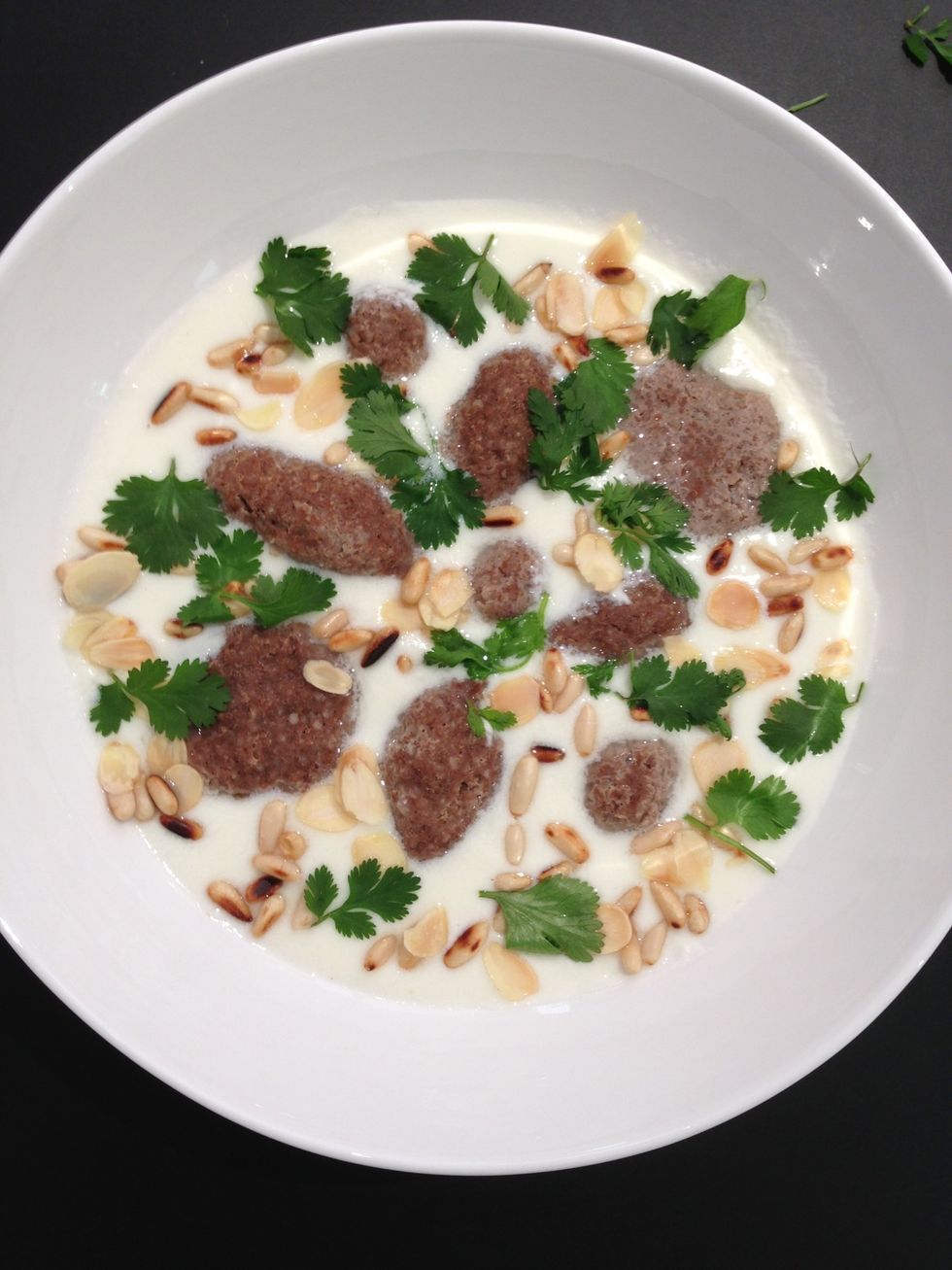 800.0g Yogurt
Kibbeh paste
Coriander leaves
30.0g Slivered almonds grilled
30.0g Pine seeds grilled
4.0 Garlic pieces cut in half
2 Tsp corn starch