Loaded with antioxidants and essential minerals and vitamins. healthy and filling. In north lebanon we call it KHSHEFF . Eat it after meals, in the morning or as a snack.
25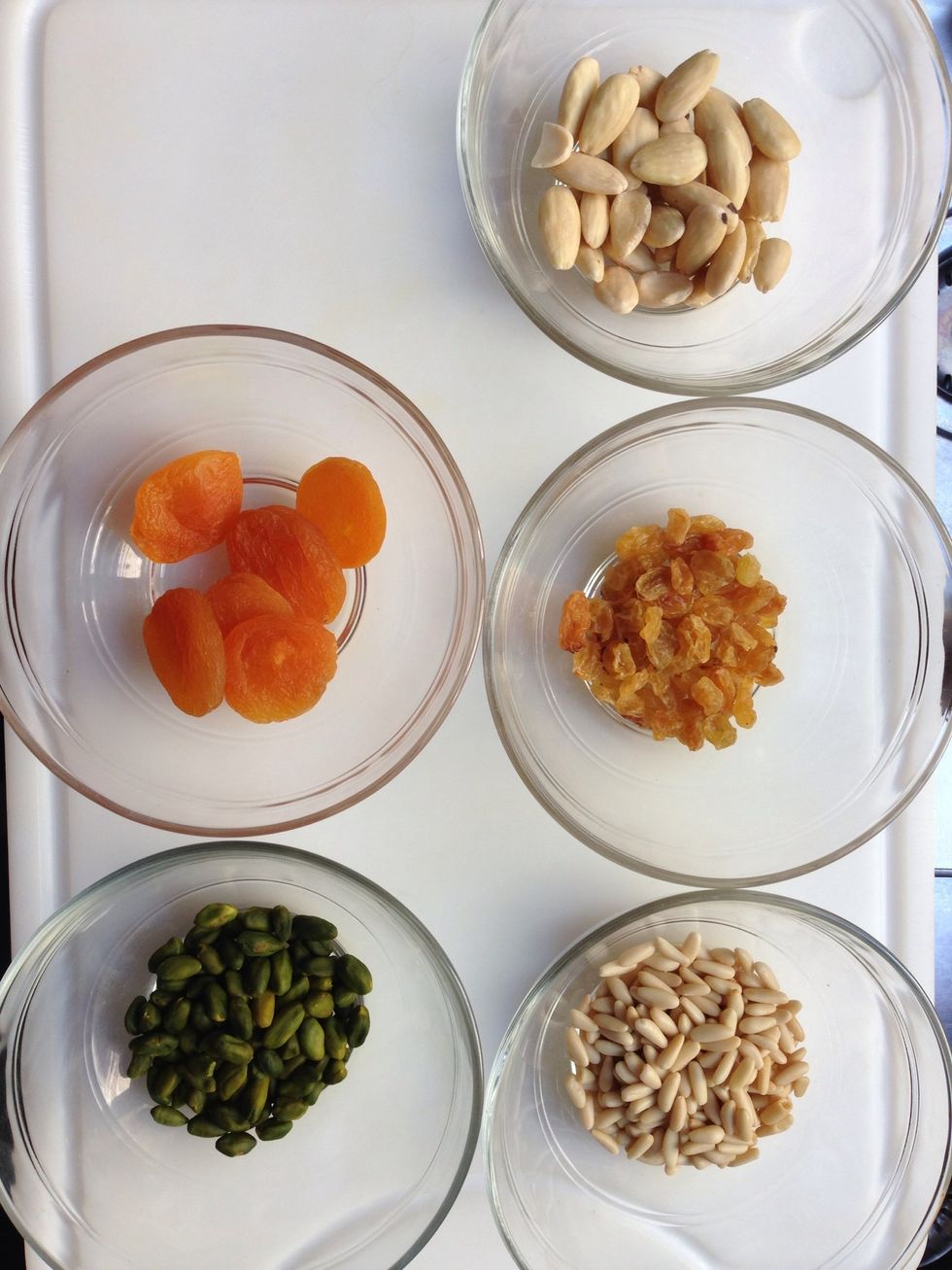 Nuts and dried fruits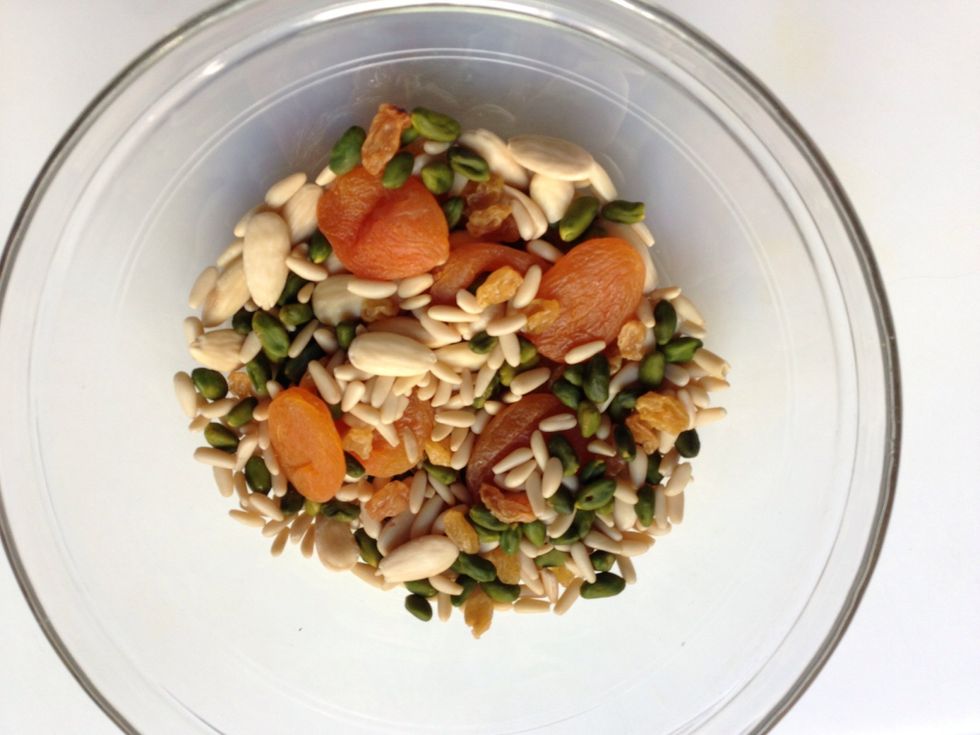 Put all the nuts and dried fruits in a bowl and soak them in boiling water for around 30 mins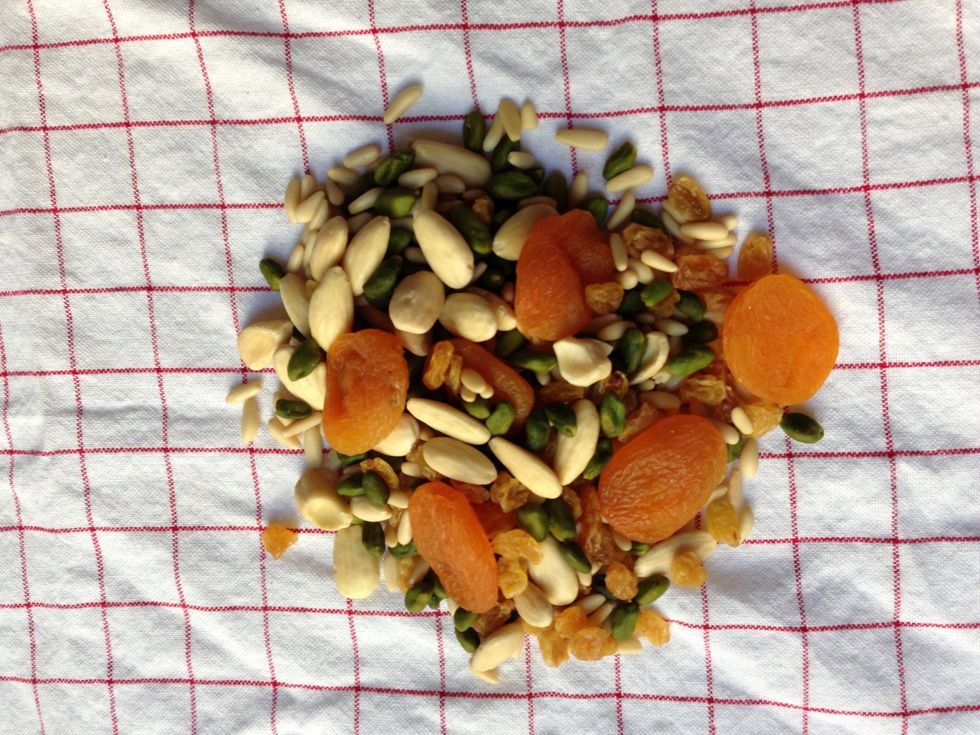 Put them in a kitchen towel and refrigerate .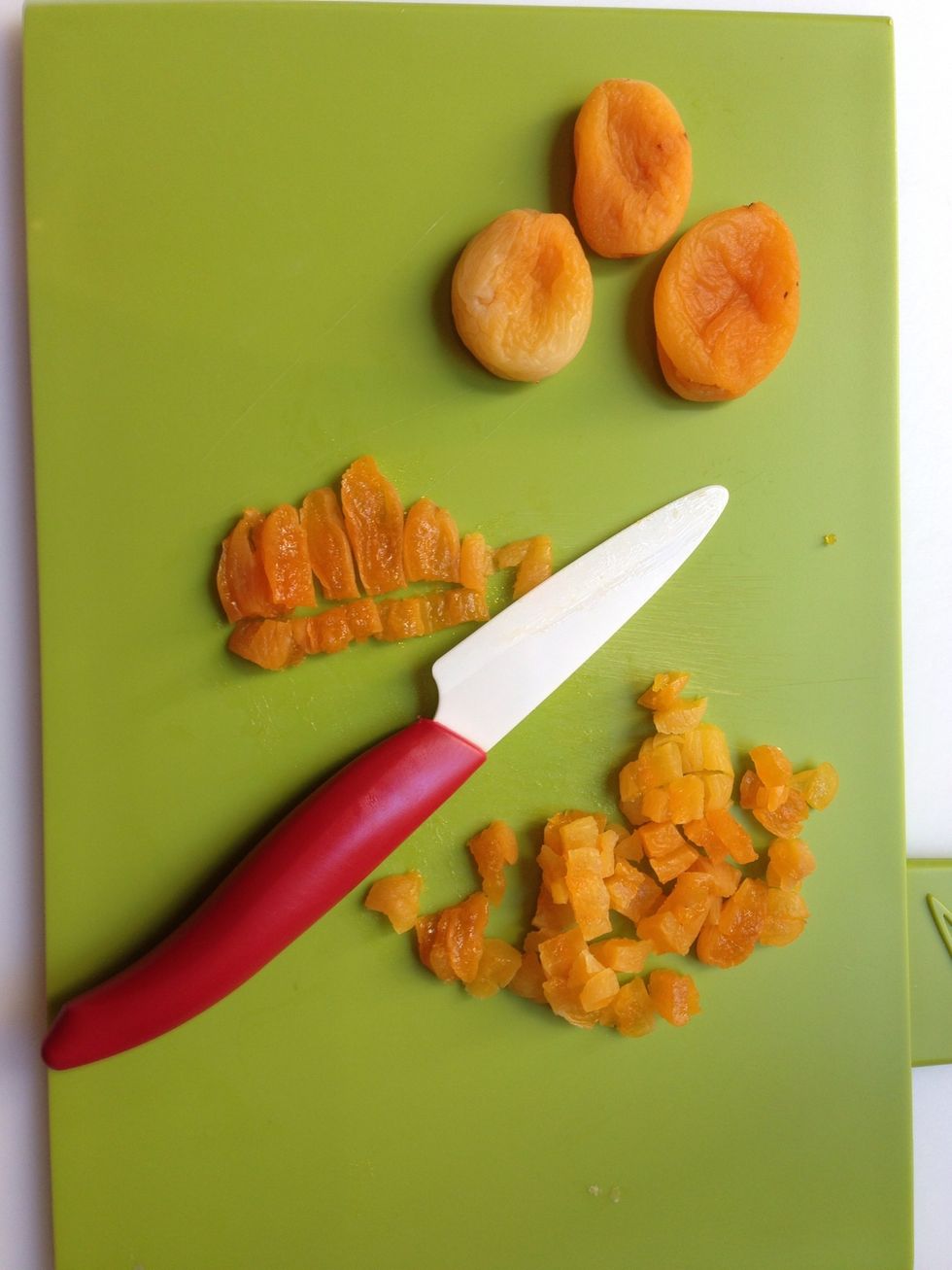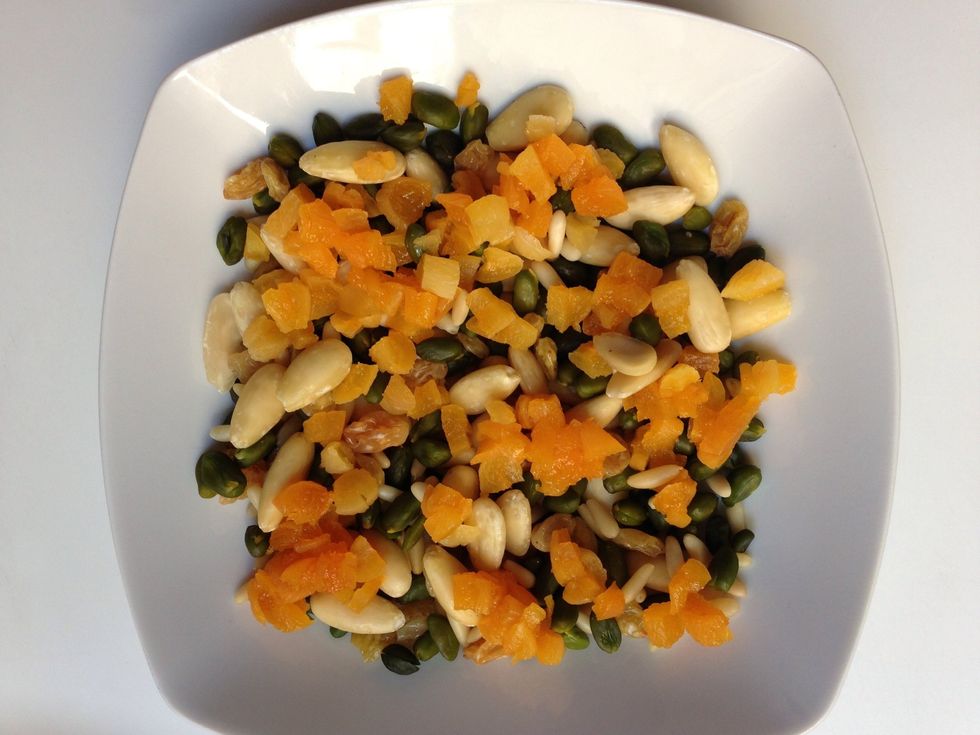 The fruits and nuts all ready. Now to prepare the pomegranate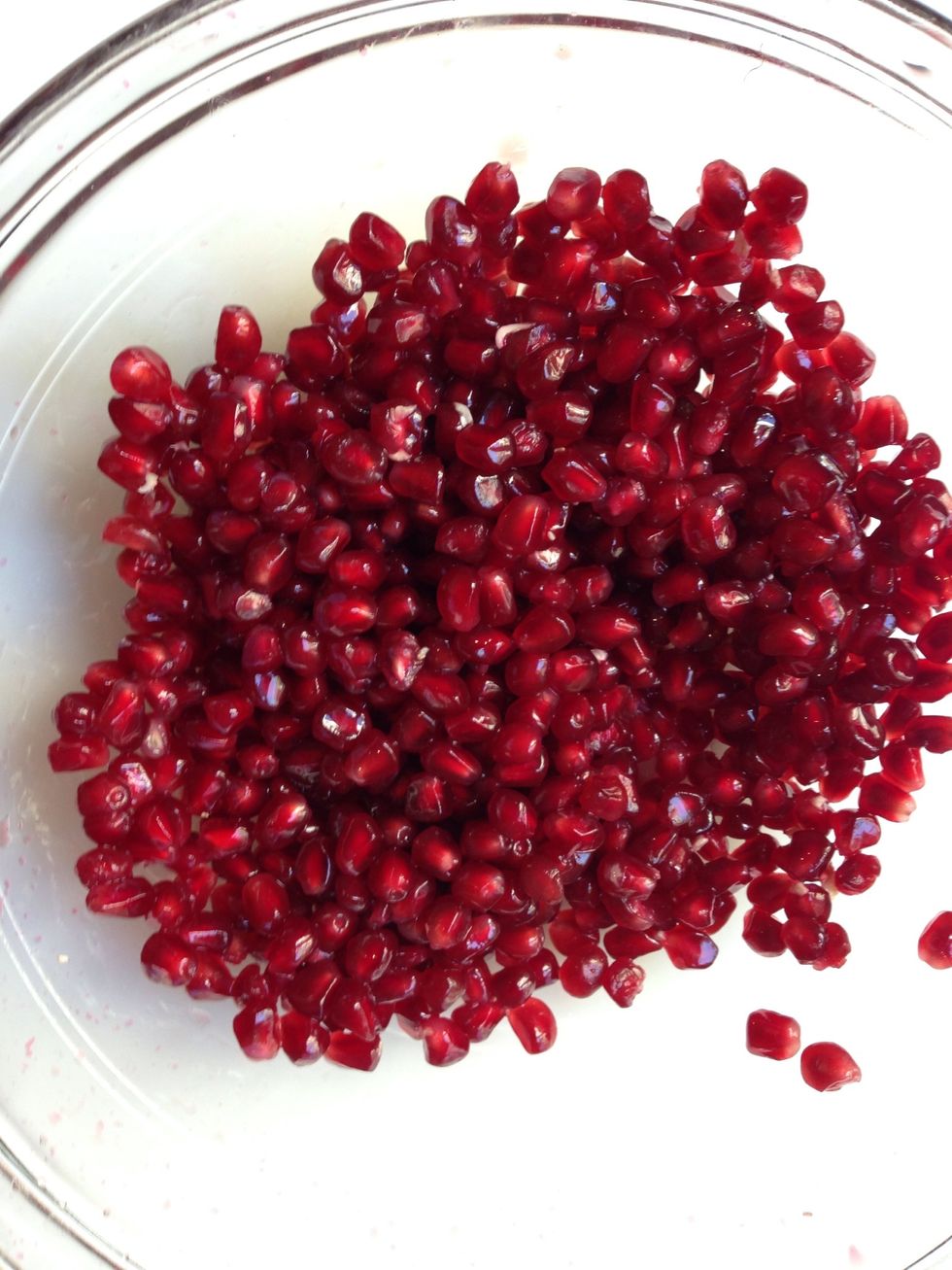 Pomegranate. Ready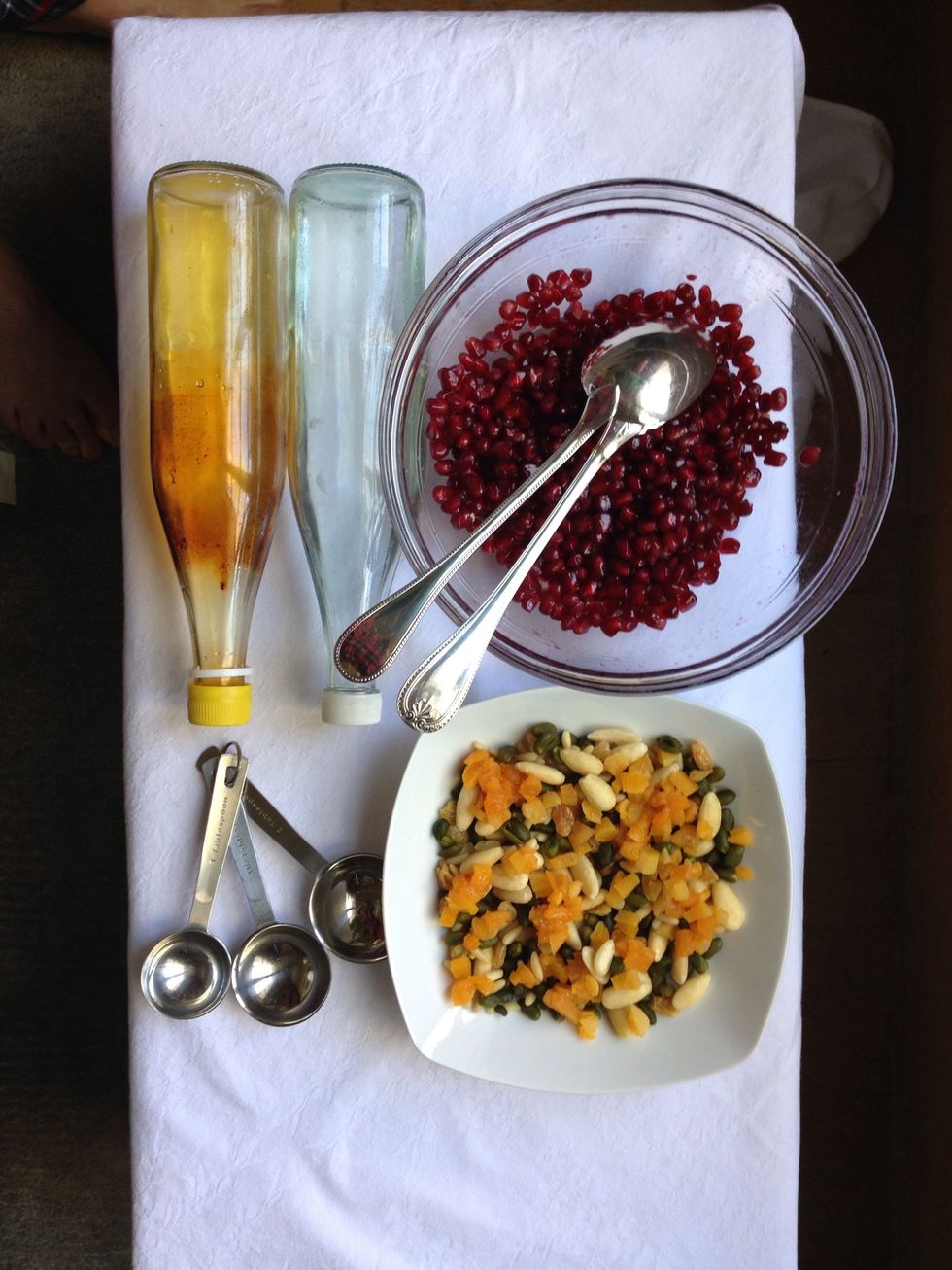 That is what you need to mix your salad. The two bottles are rose water and orange blossom water. They don't have a label. They are home made and sent to me from Lebanon . I guess u can buy on line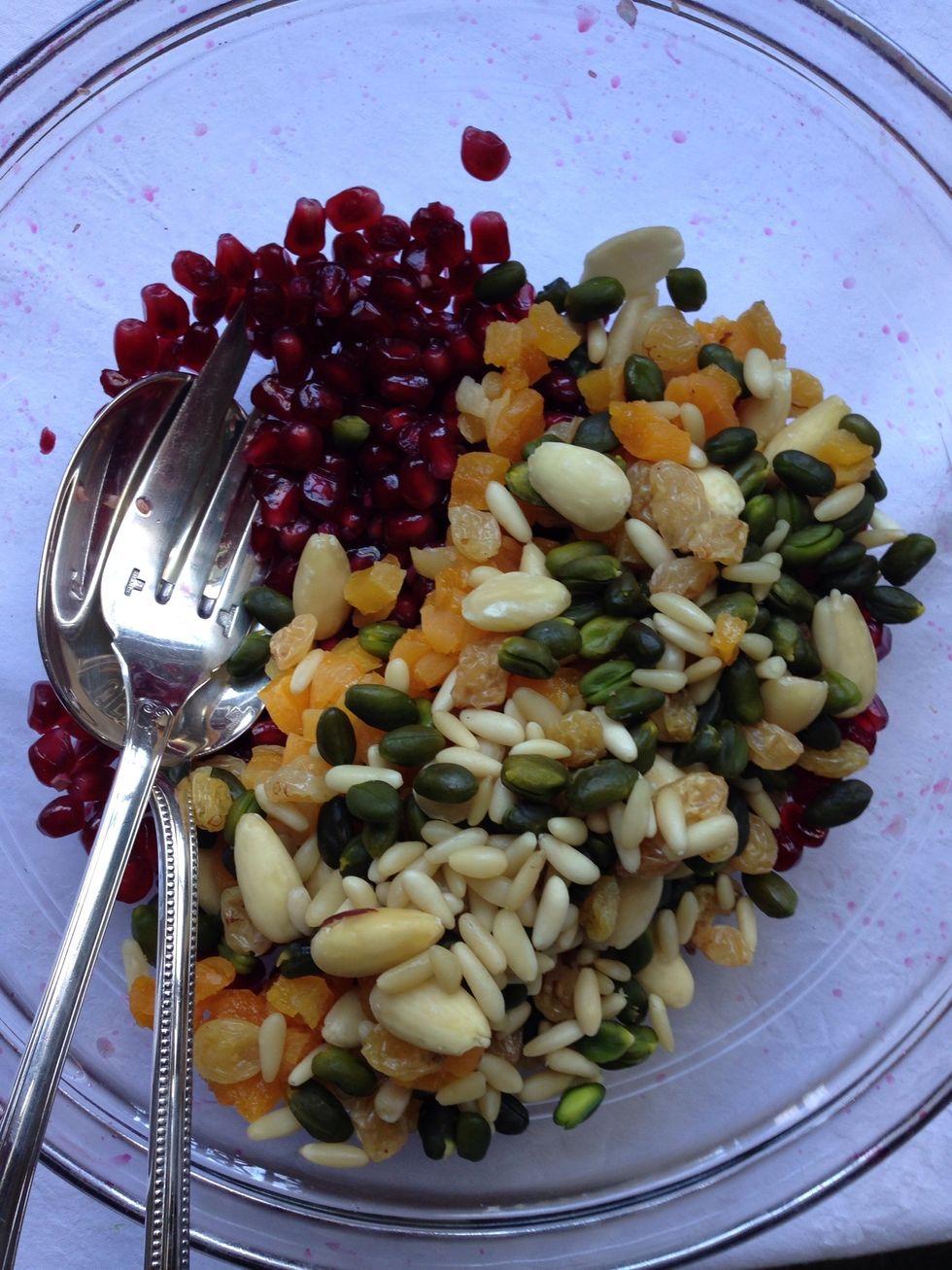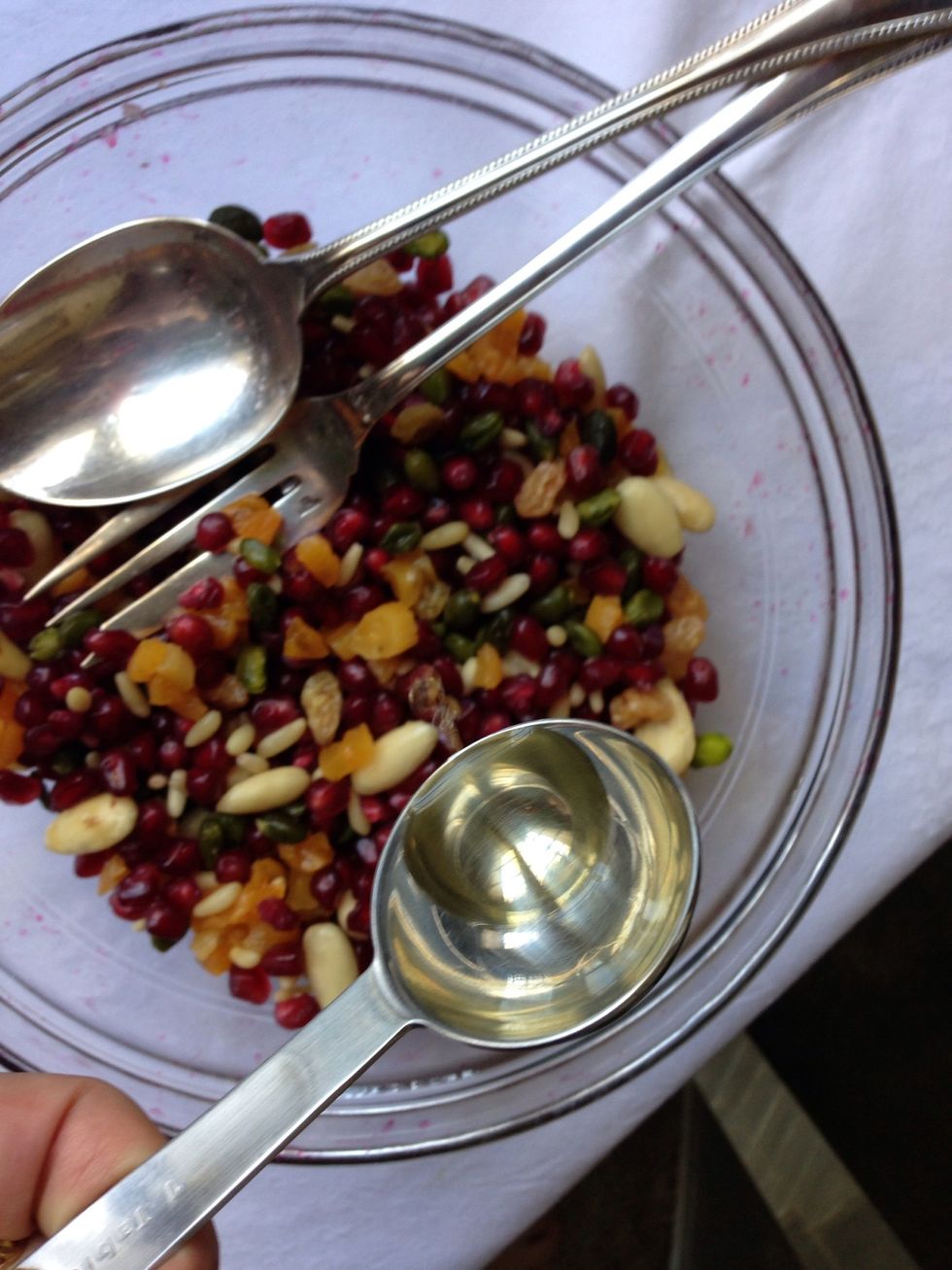 Add 1 TBsp of orange flower water and 1 TBsp of rose water mix and transfer to the serving dish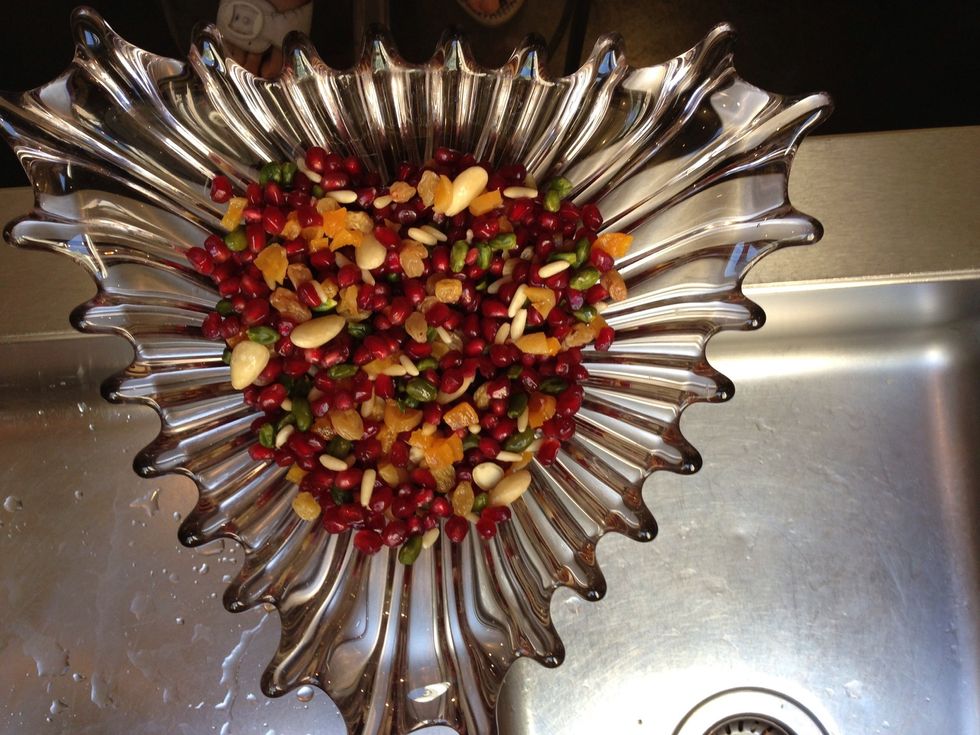 There is your salad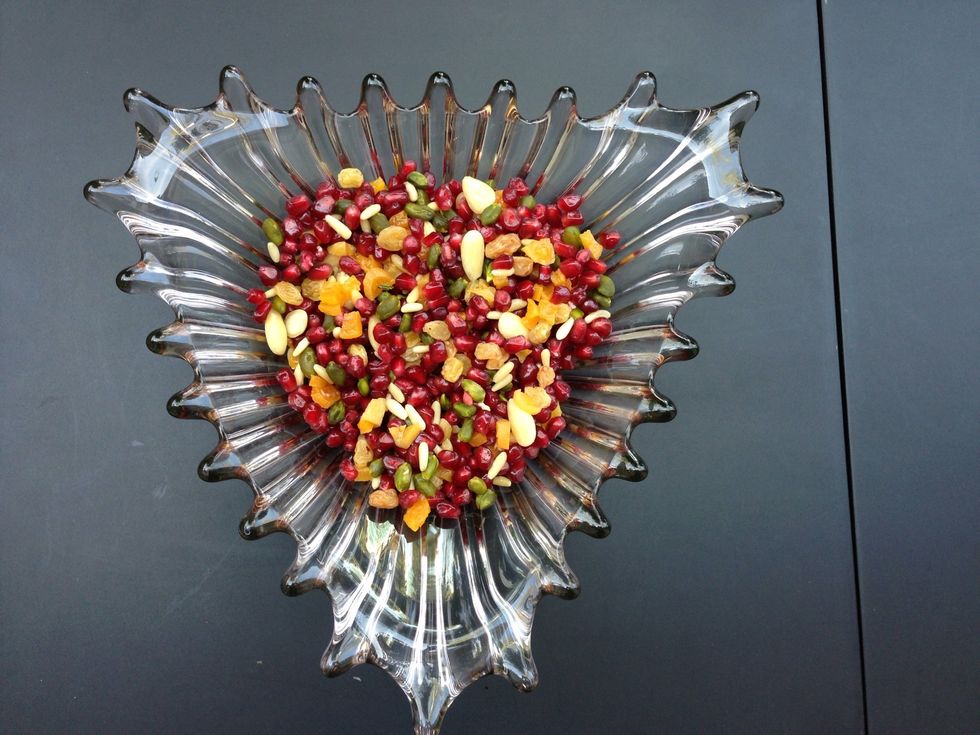 1.0c Pomegranate
40.0g Pine seeds raw
40.0g Pistachios - raw
30.0g Raisin
40.0g Almonds raw and peeled
6.0g Dried apricot
1.0Tbsp Rose water
1.0Tbsp Orange blossom water
1.0Tbsp Sugar optional. To add before serving for the crun