This pie is so easy to make! 4 ingredients and you have a delicious, refreshing dessert!
39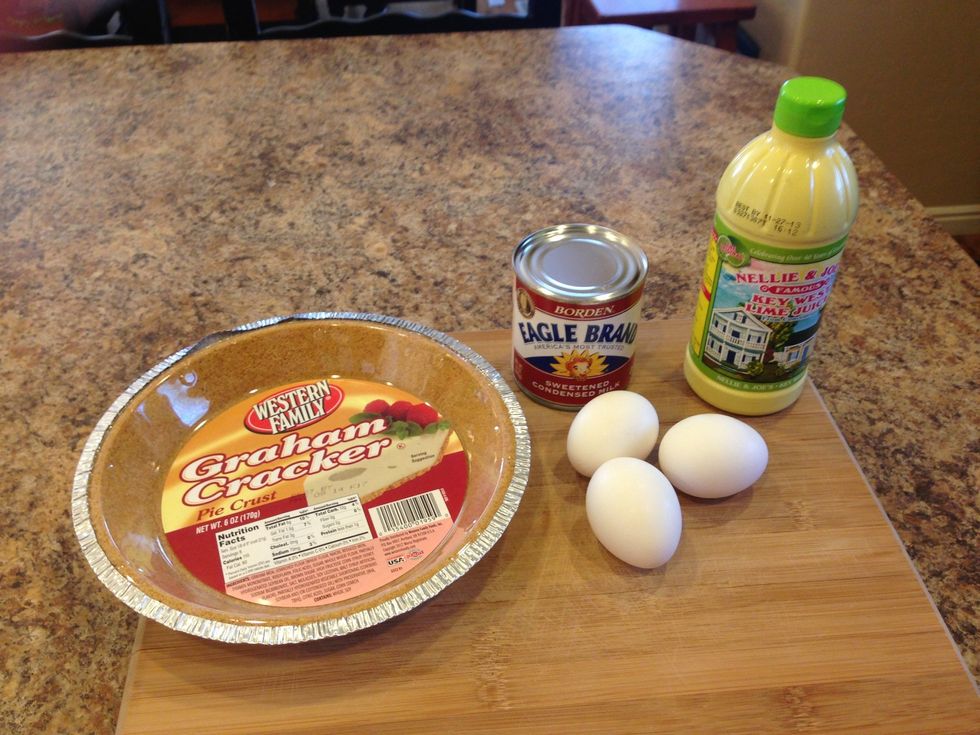 Here are the ingredients needed. You can make your own graham cracker crust If you prefer. Preheat your oven to 350 degrees.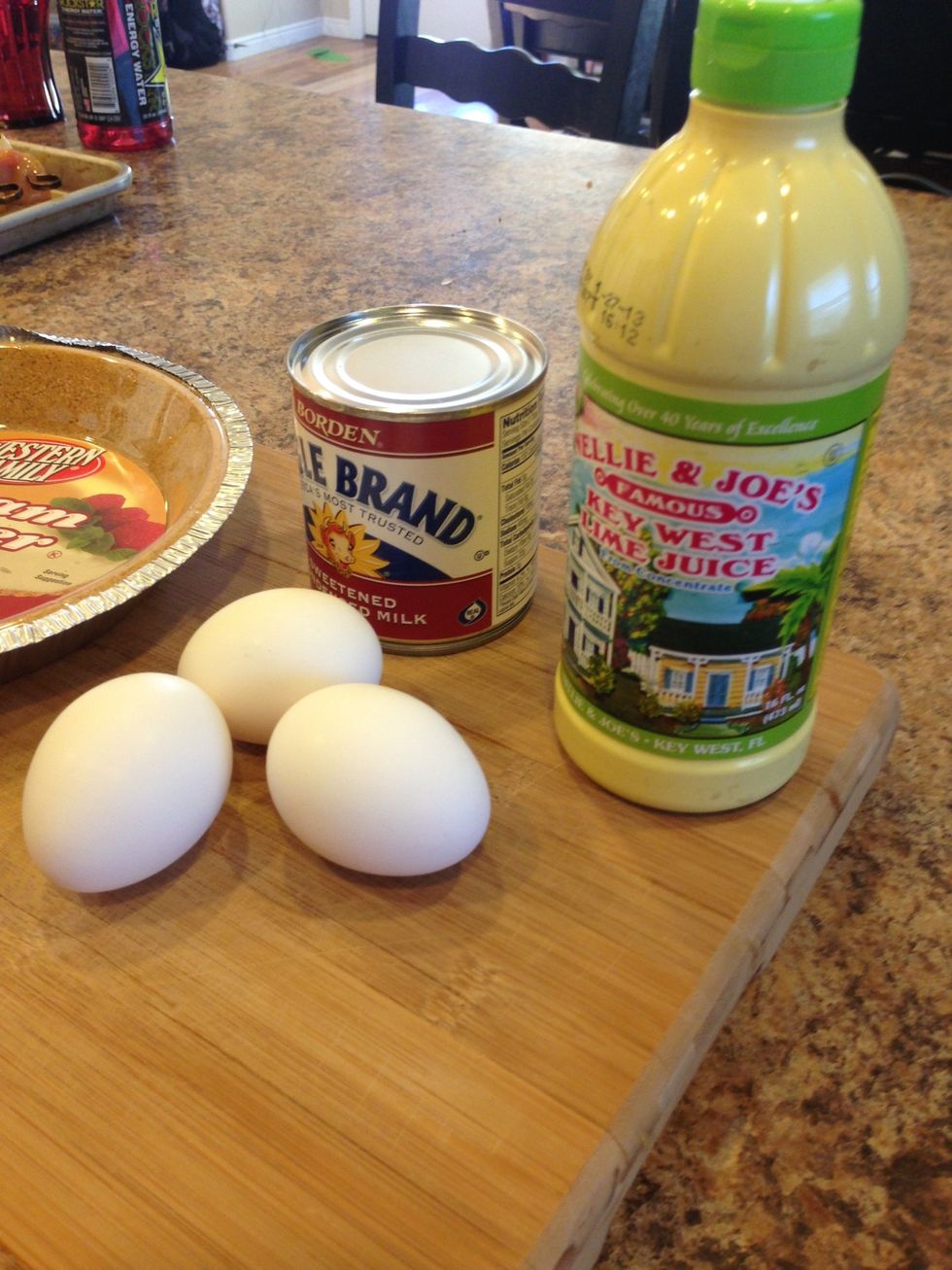 Here is the Keylime juice I use. This is their recipe and its my favorite! If I have them, I will zest one lime for an extra kick. You can find this juice in most stores next to lemon juice.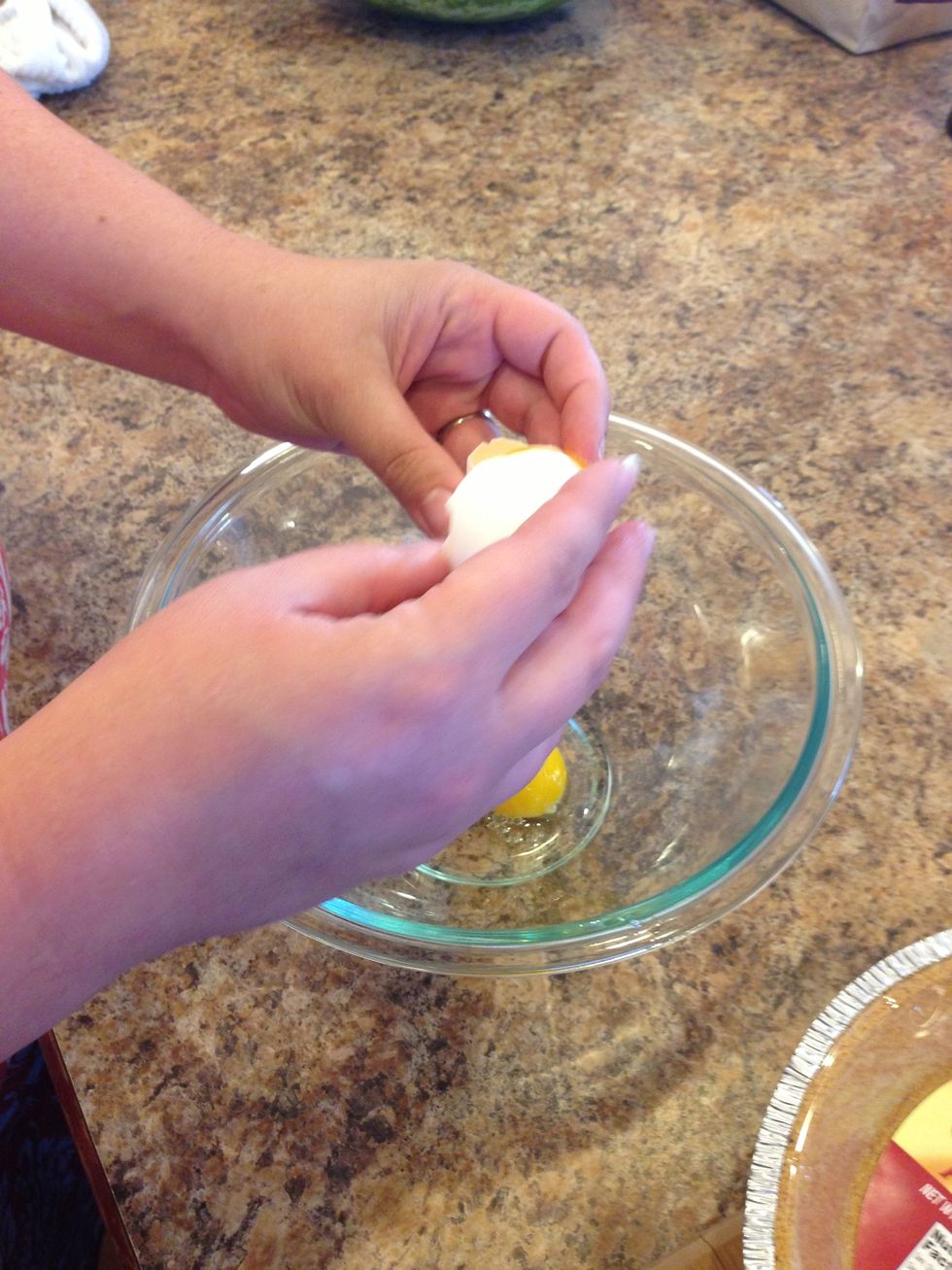 First grab a medium size mixing bowl and 1 small bowl to separate the yolks from the whites. Be careful not to break the yolk. ( it's easier to separate if the yolk stays whole)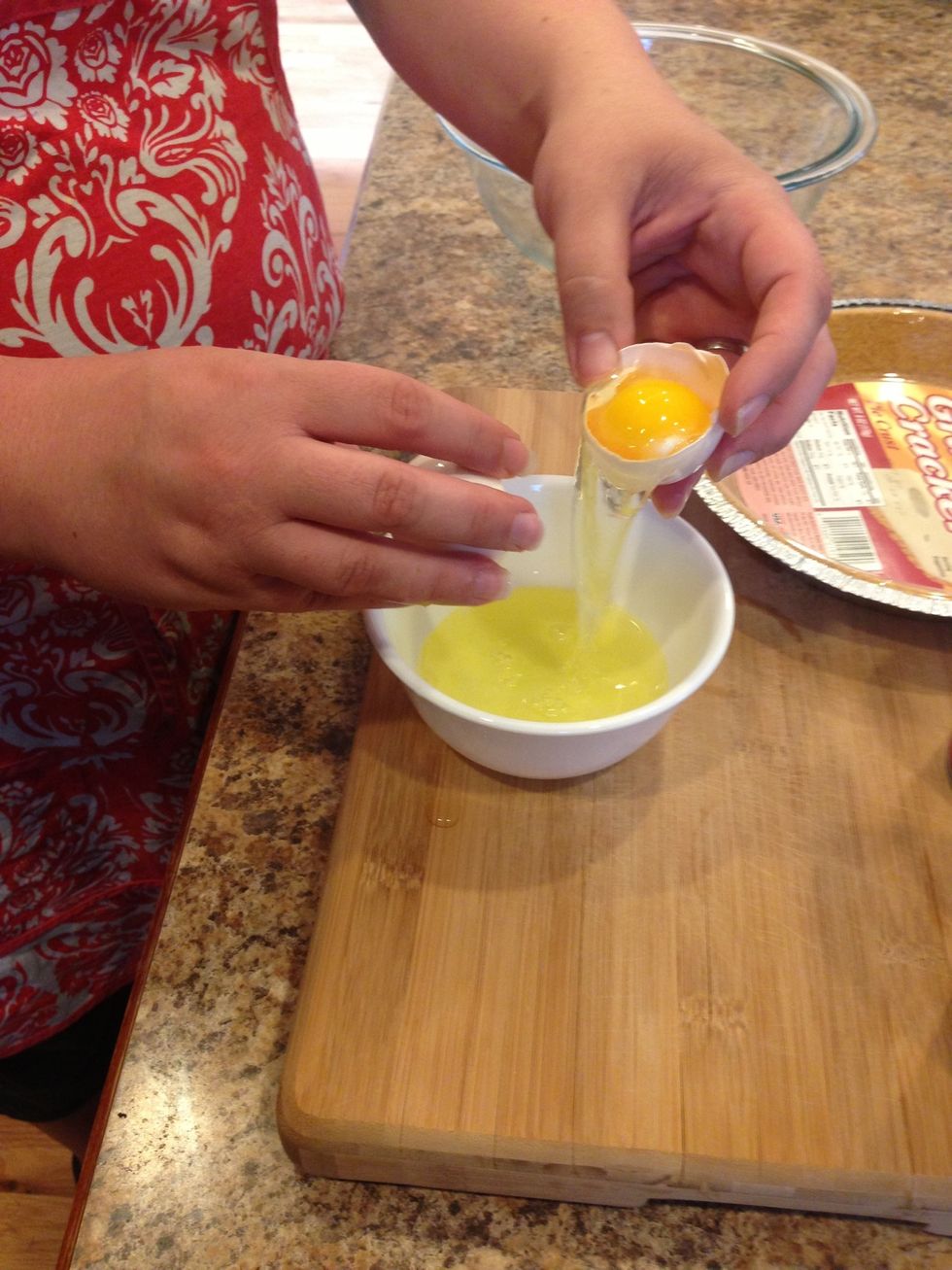 Here is another picture of how to separate the whites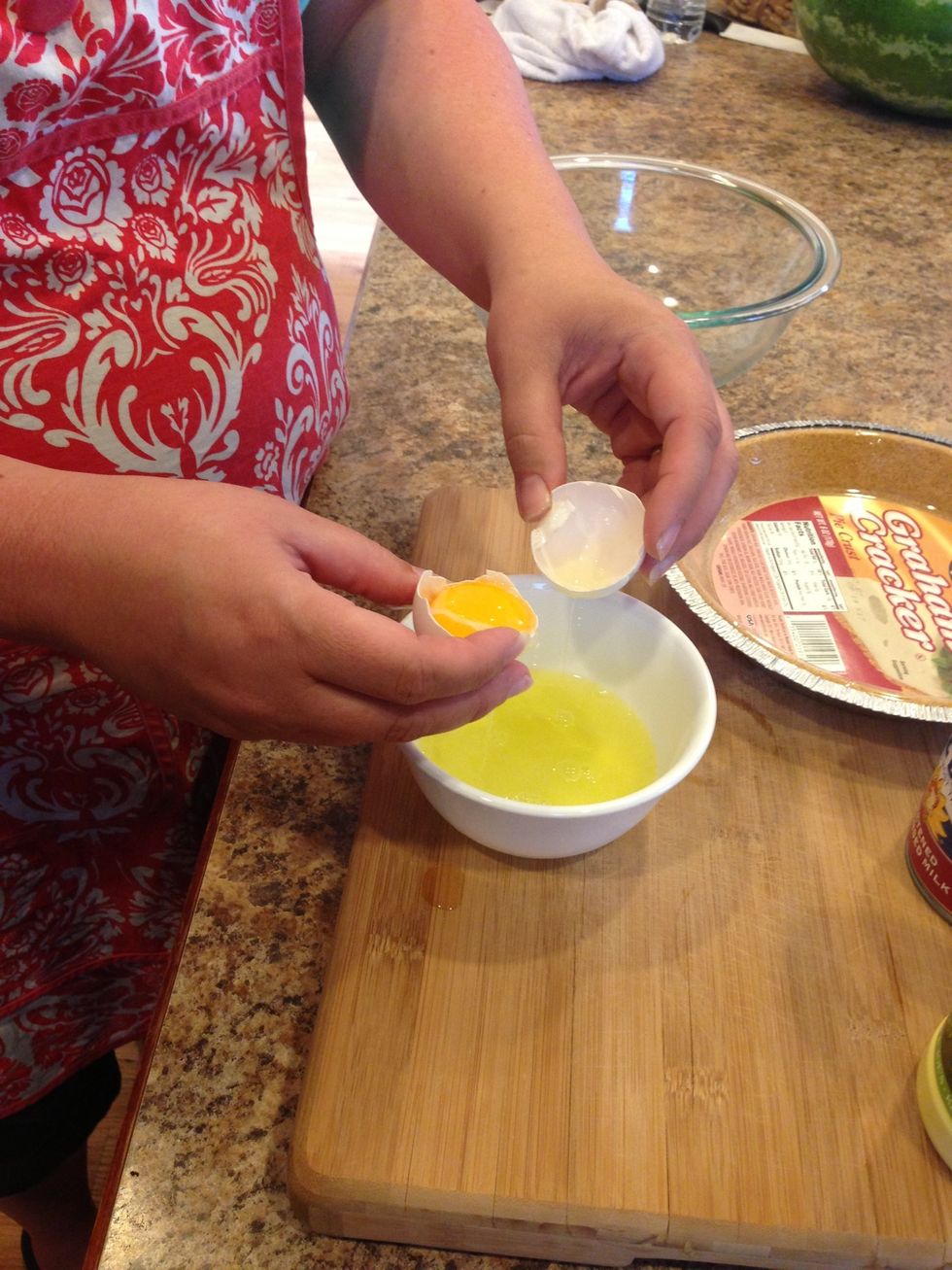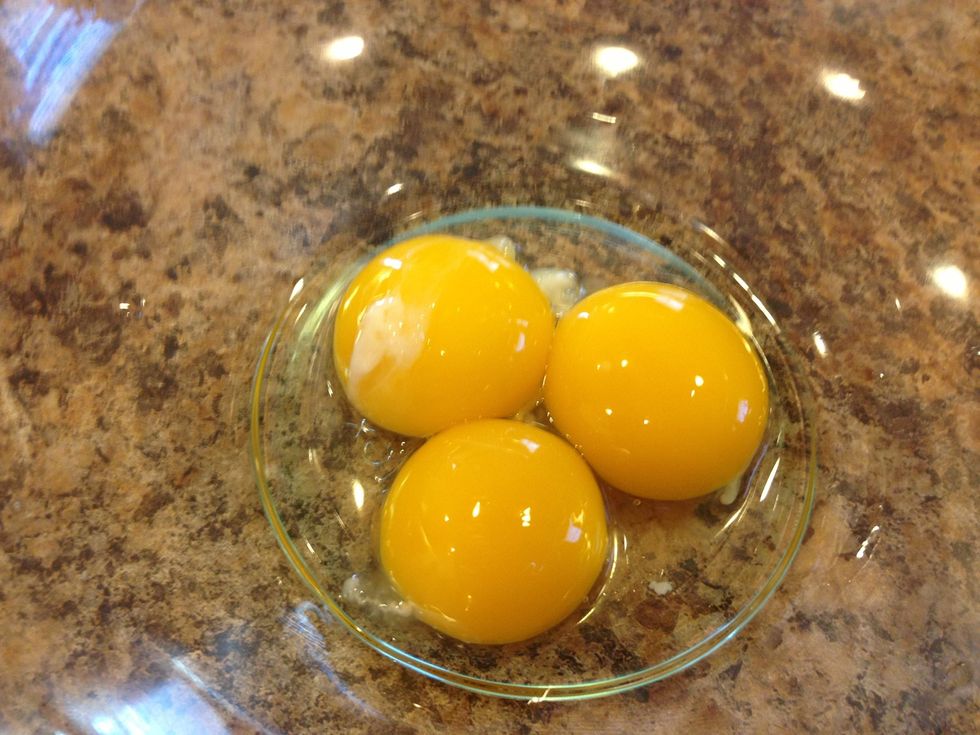 Perfect! Now it's time to add the can of Sweetened Condensed Milk.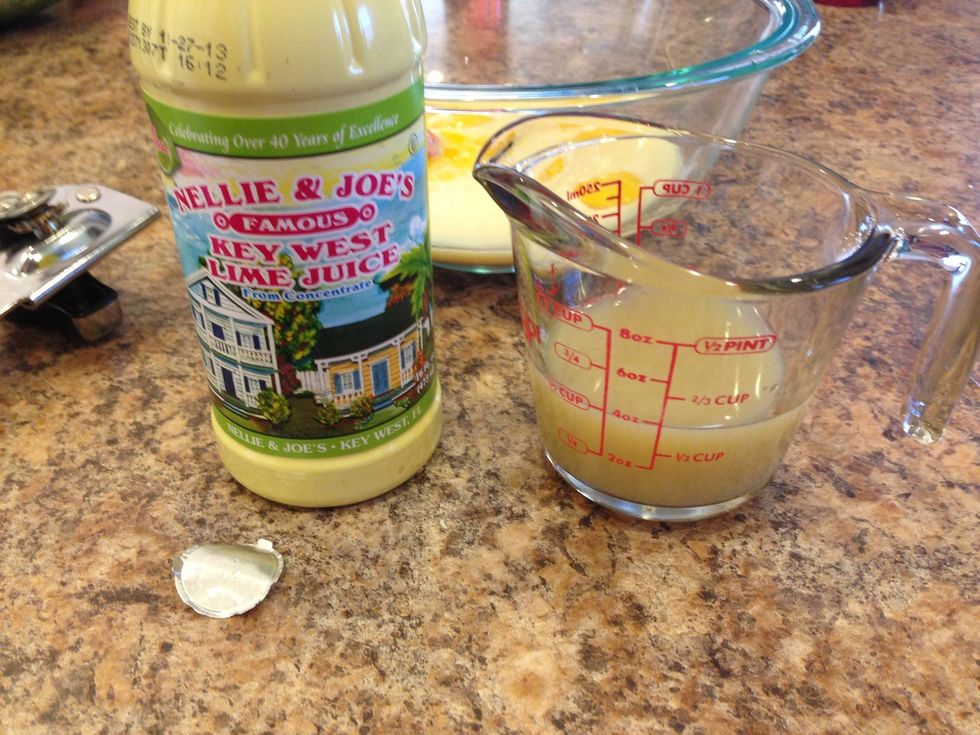 Finally, measure out 1/2 cup of the Keylime Juice. If you want or prefer you can Zest a lime at this point and add it to the bowl.
I use a hand mixer to blend all of the ingredients. You can also use a whisk.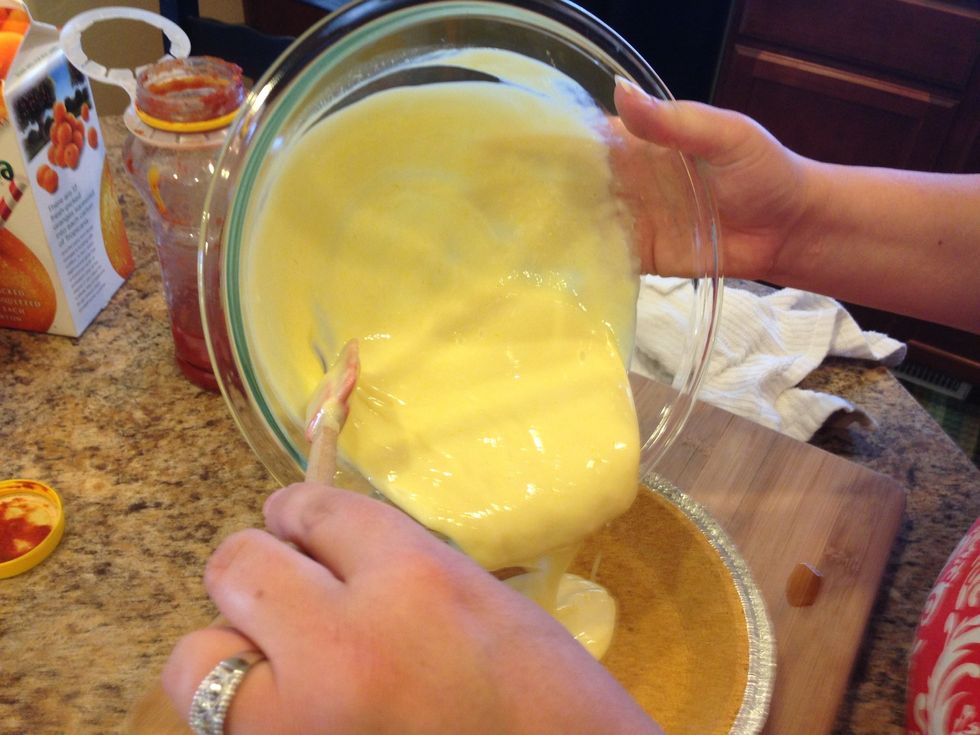 Pour the mixture into the graham cracker crust.
Smooth out the top and place in a preheated oven at 350 degrees. Bake for 15 minutes and let cool. This pie will not brown so make sure to pull it out after 15 minutes.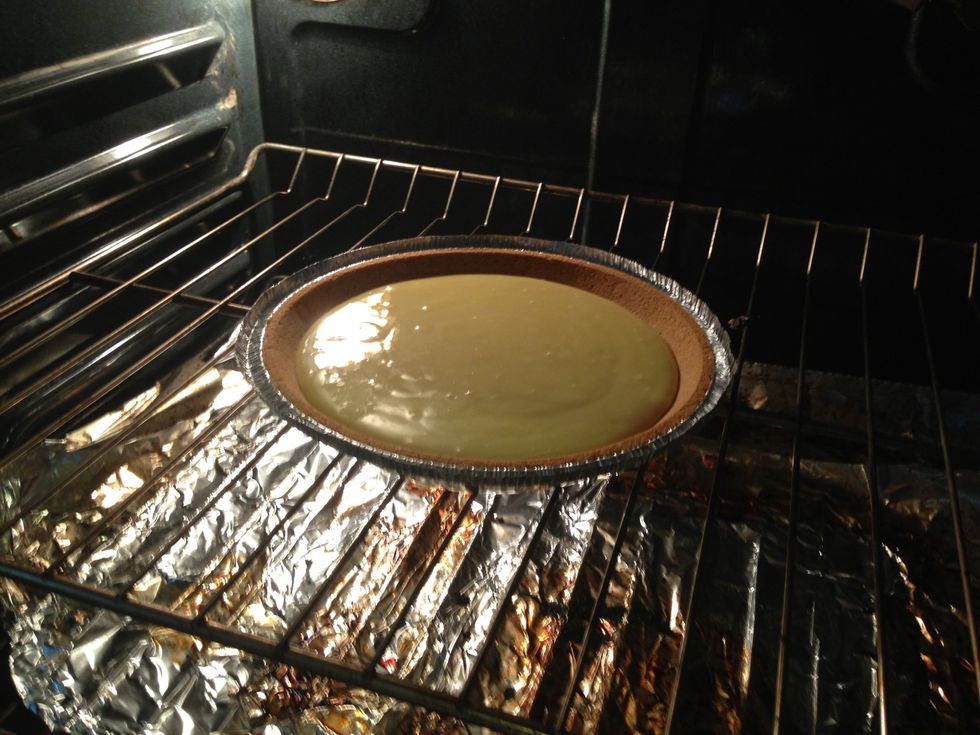 This is what it should look like when it's ready to come out of the oven.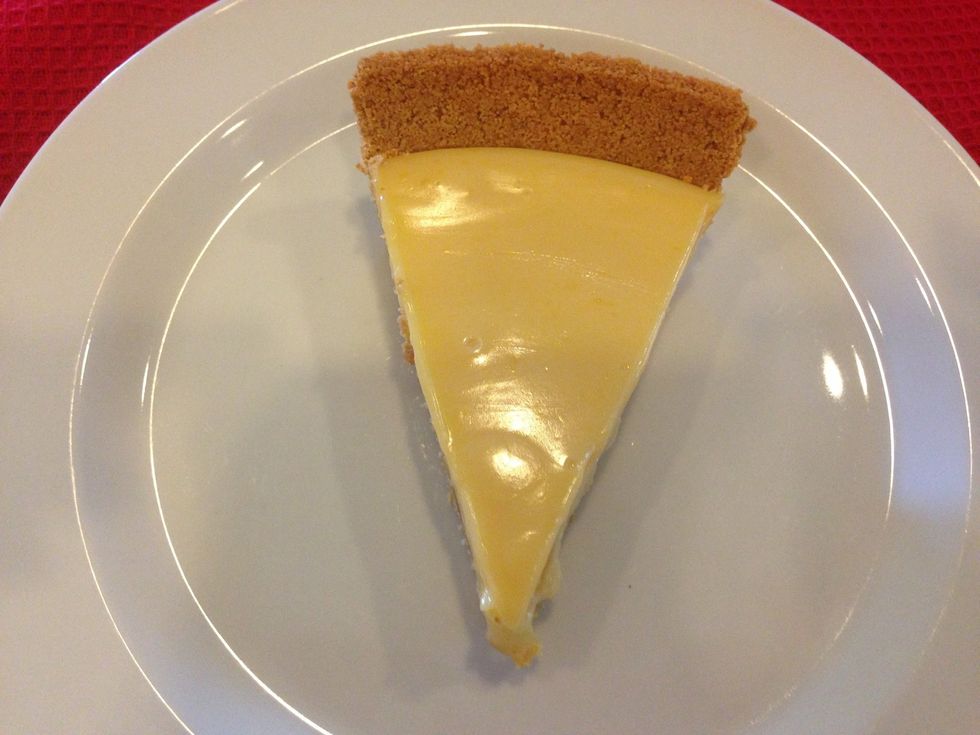 I usually place it in the refrigerator for 1-4 hours before serving. Now it's time to enjoy! I love mine just the way it is but you can top with fresh whipped cream if you desire:)
1.0 Graham cracker pie crust
1.0 Sweetened condensed milk can
3.0 Egg yolks-no egg whites!
1/2c Nellie and Joe's Keylime Juice