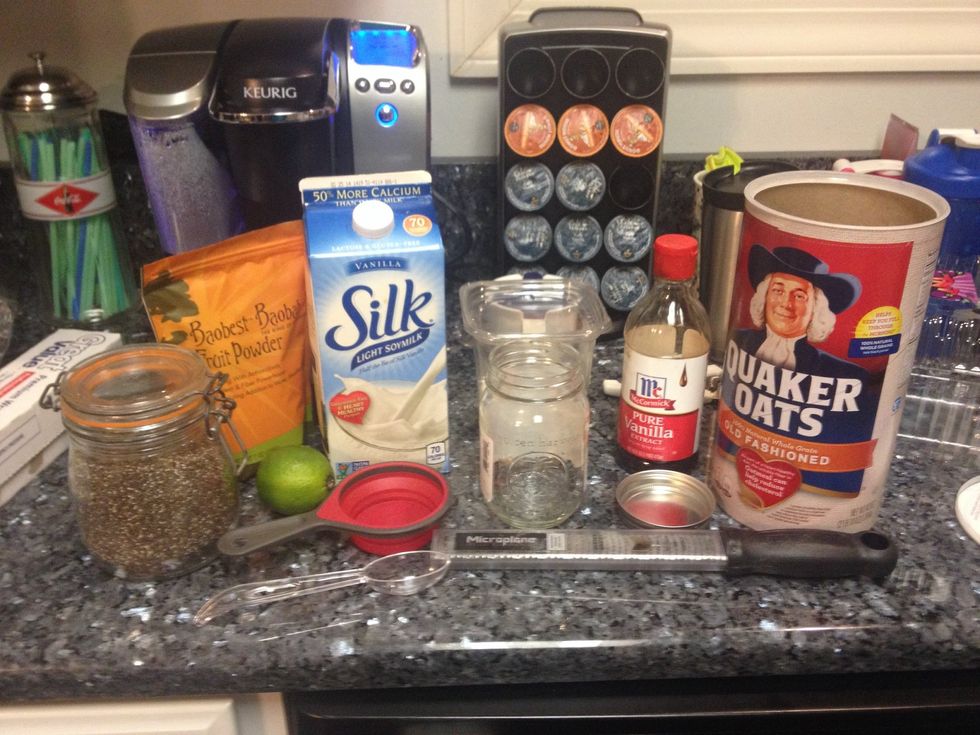 Supplies!
Start with the oats, milk (I'm using soy), and chia seeds. Shake to combine.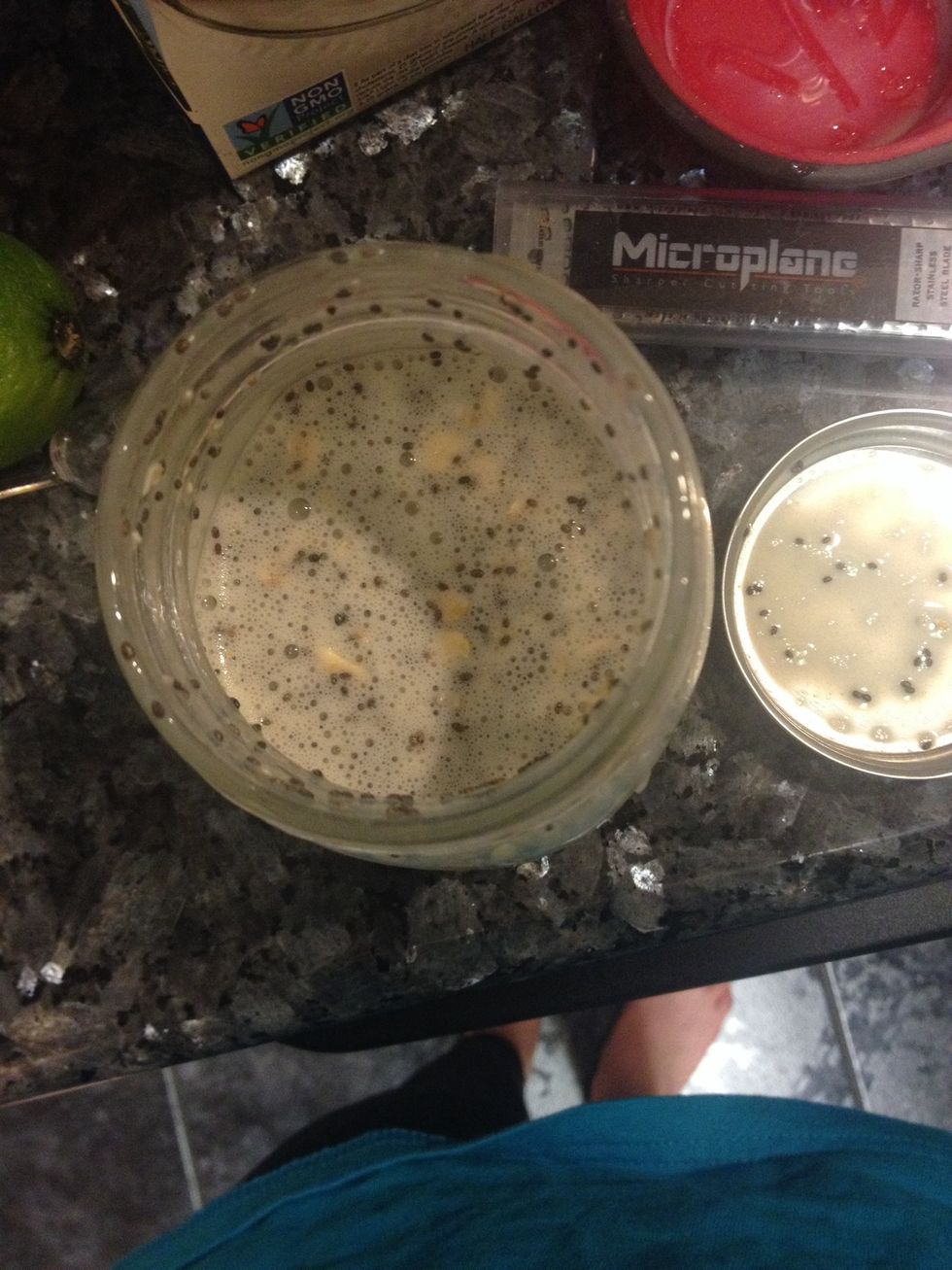 I like my oats shaken, not stirred! This evenly distributes the chia seeds so it's not clumpy. Also, if you'd like to omit the chia seeds then just cut back on the milk.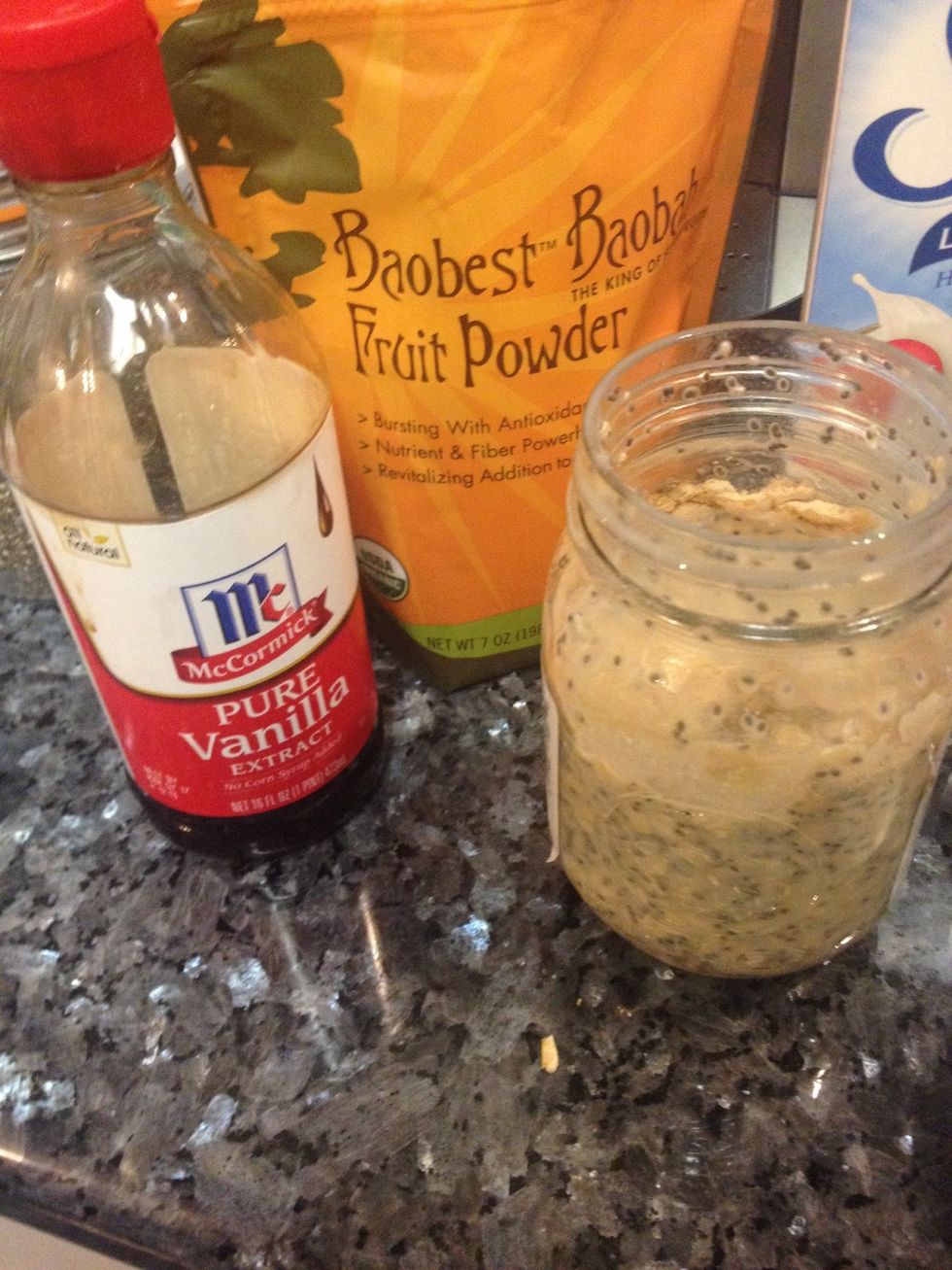 Next add the super awesome Baobab powder (if you're into that) and the vanilla then Shake!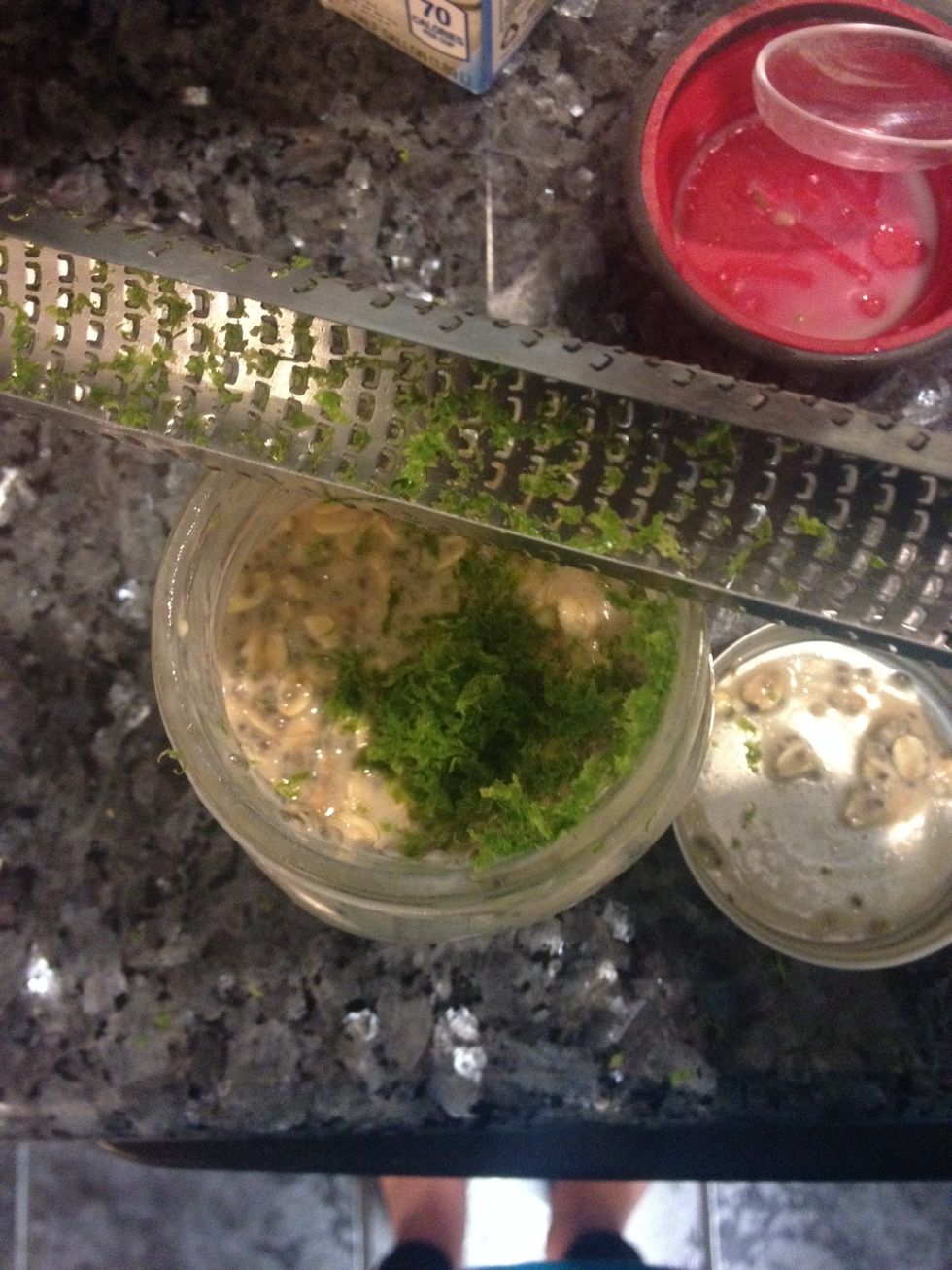 Use your handy dandy microplane grater to zest your lime, then add the juice, and- you guessed it- Shake!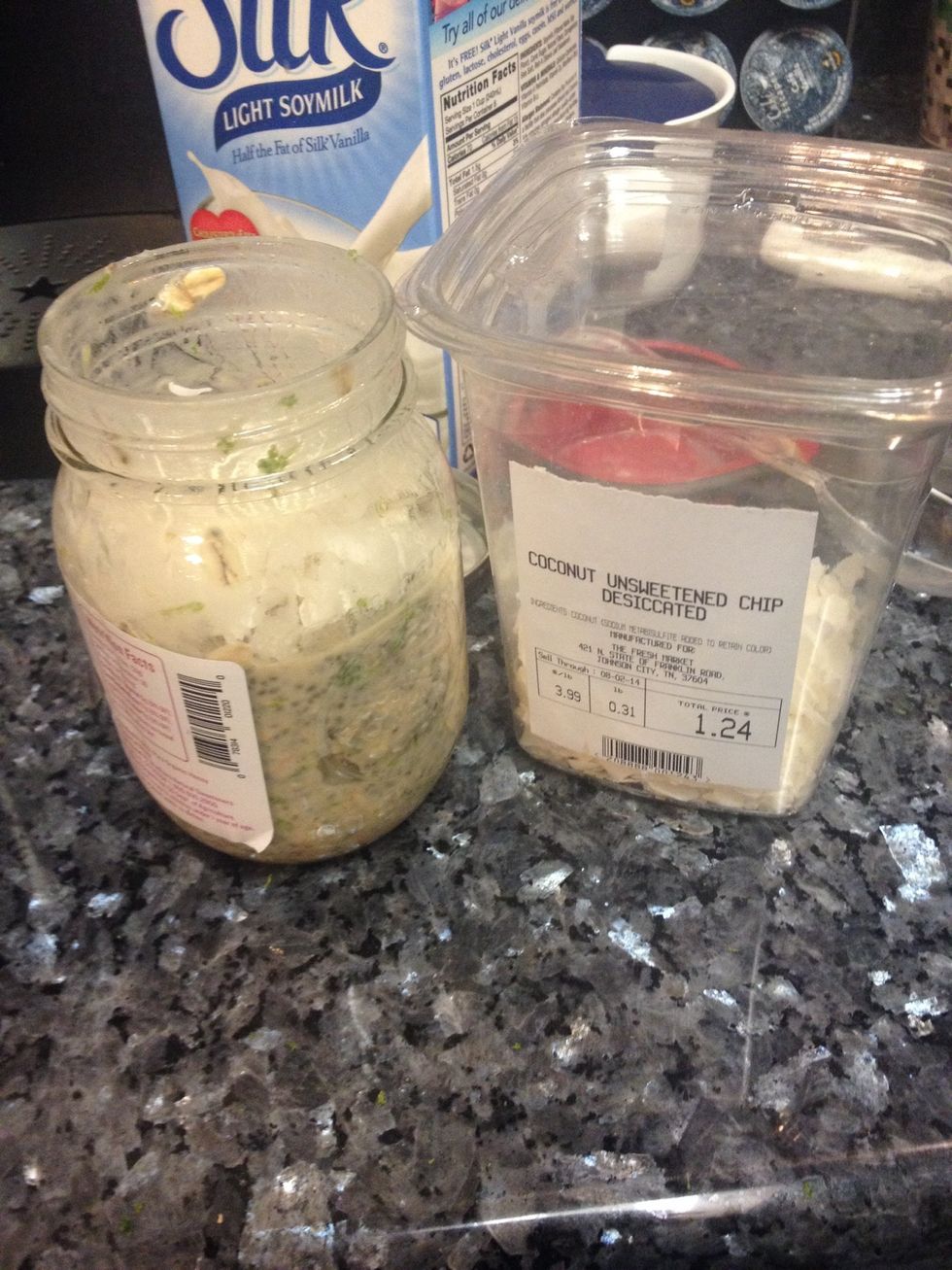 Add coconut or honey (or both) or whatever toppings you like, give it a final shake, and then pop it in the fridge. Enjoy in the morning! No worries 🌺
If you'd like to request any flavors or ideas or if you try it and like it let me know in the comments 😊 Thanks for checking out my guide!
Mason Jar or other container with tight lid
1/2 cup oats
1 cup non-dairy milk of your choice
About 2 tbsp chia seeds
1 tbsp Baobab powder (optional)
1 lime for juice and zest
Vanilla extract
Unsweetened coconut
Honey