We're going to start with the crust...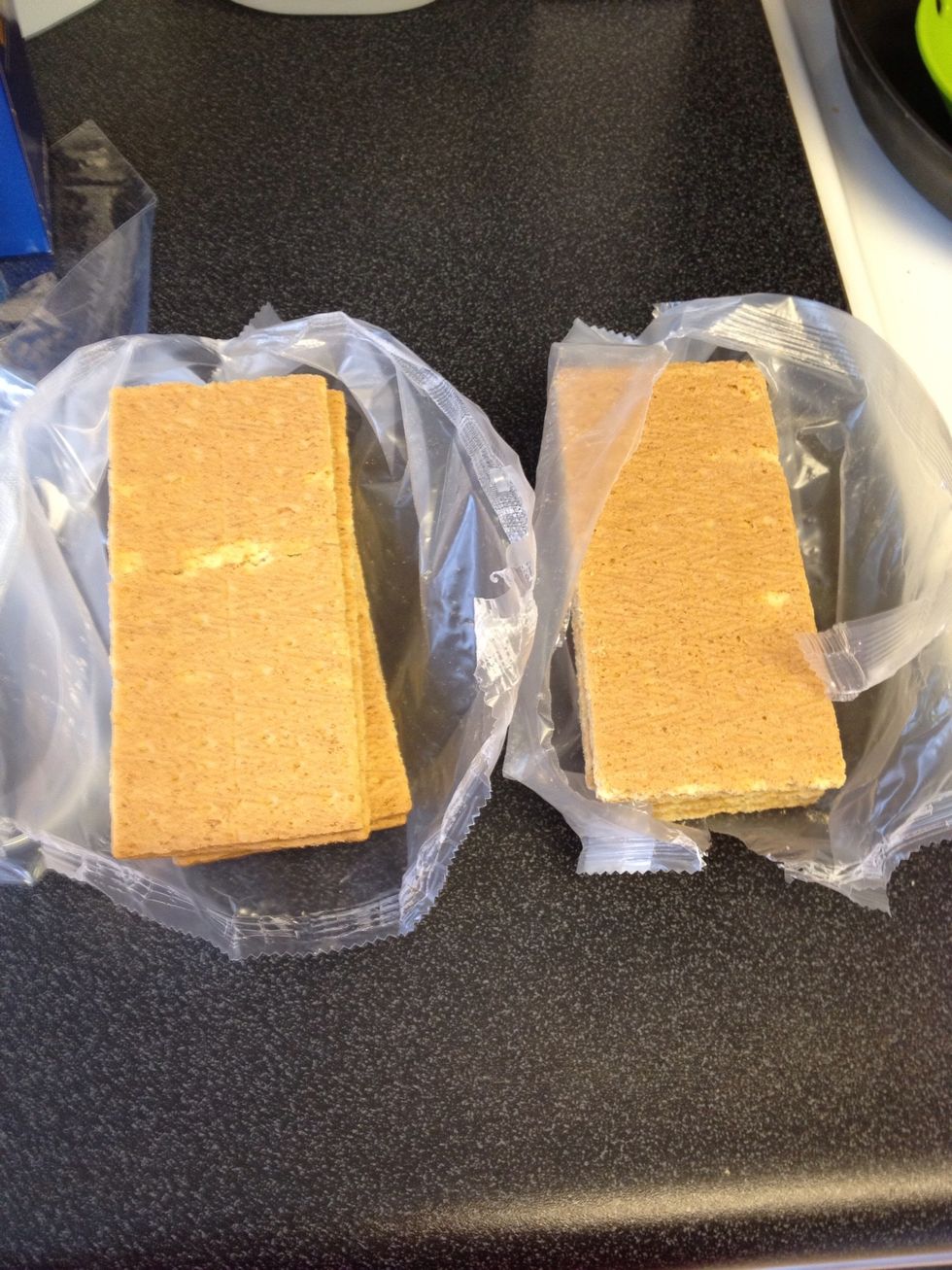 Grab 2 sleeves of graham crackers and 2 plastic storage bags.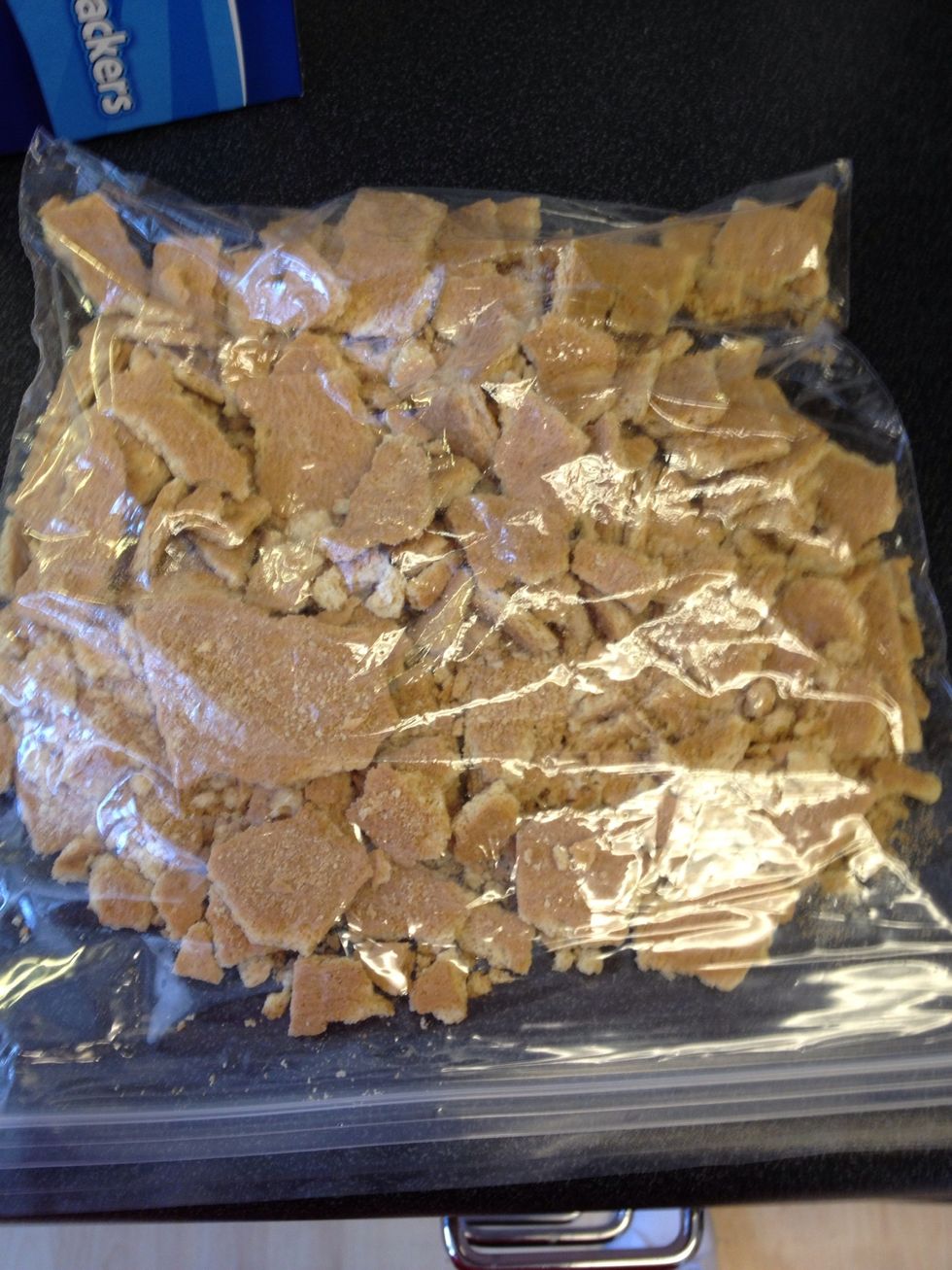 Add them to the bag and start breaking them up.
Phew! That took awhile. I ended up having them double bagged in gallon storage baggies because the first got a hole in it. I crushed with the bottom of a glass and my hands.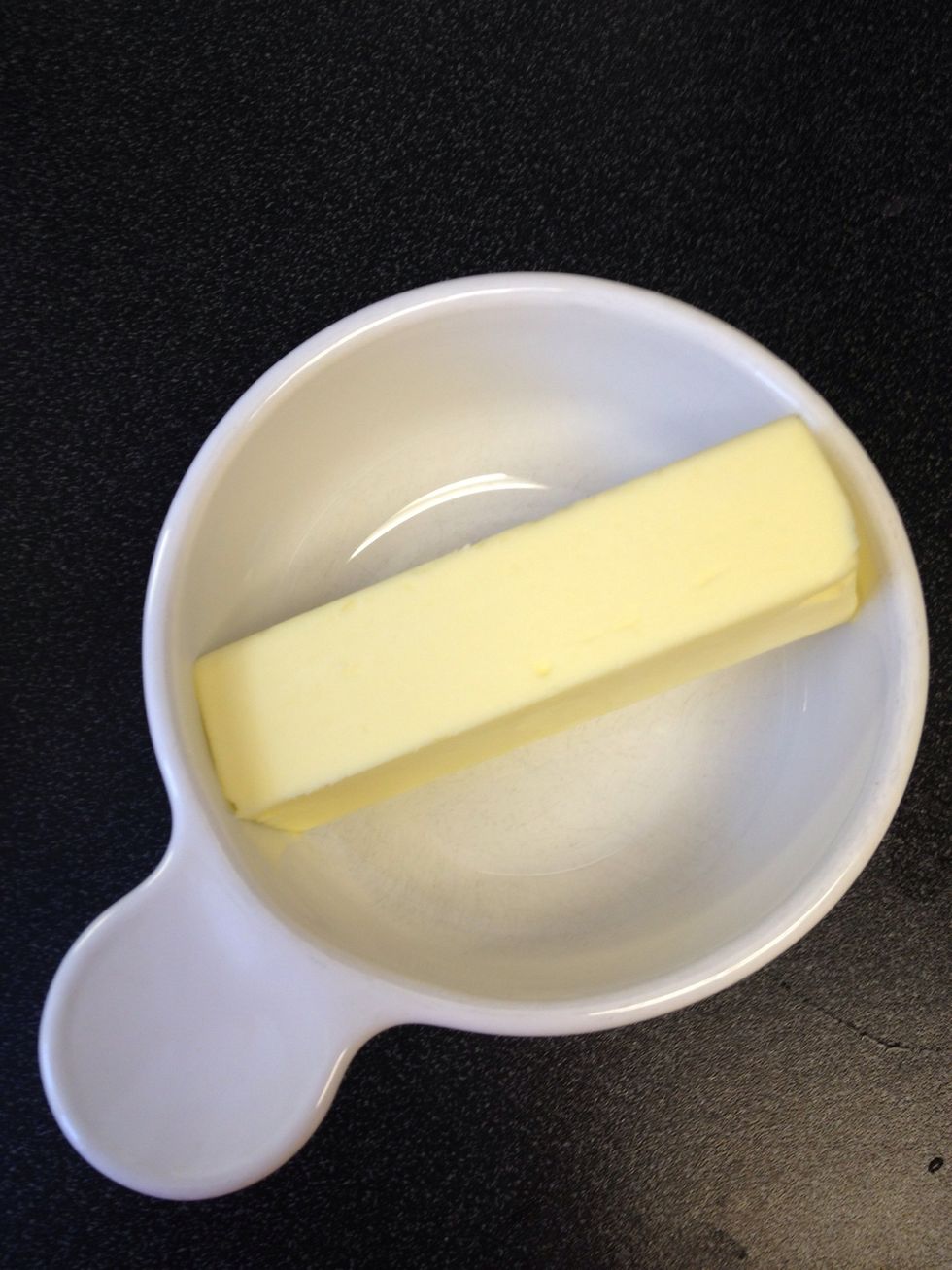 Get your butter and put in a microwave-safe bowl. Nuke it for about 30-35 seconds to melt.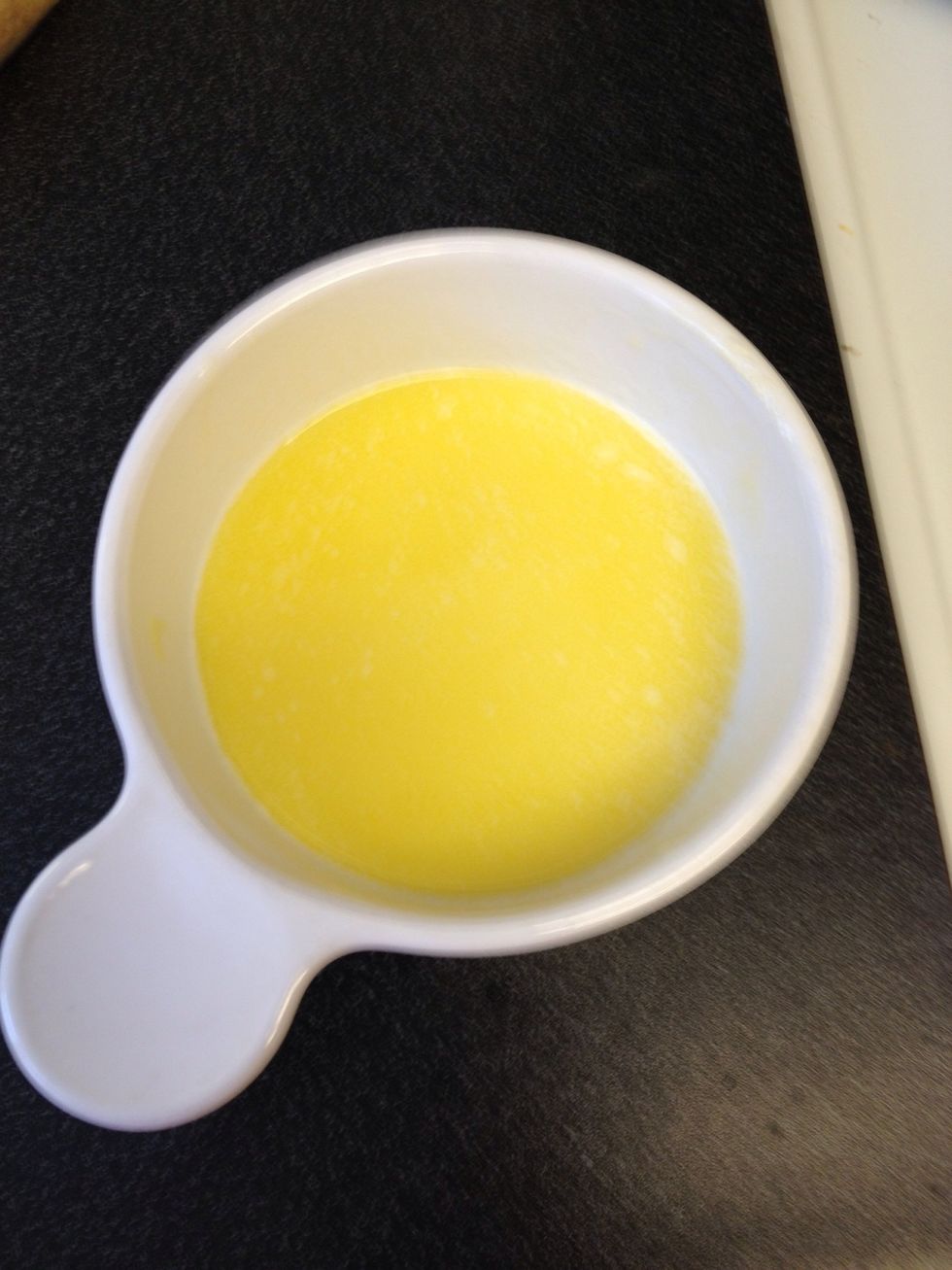 Voila!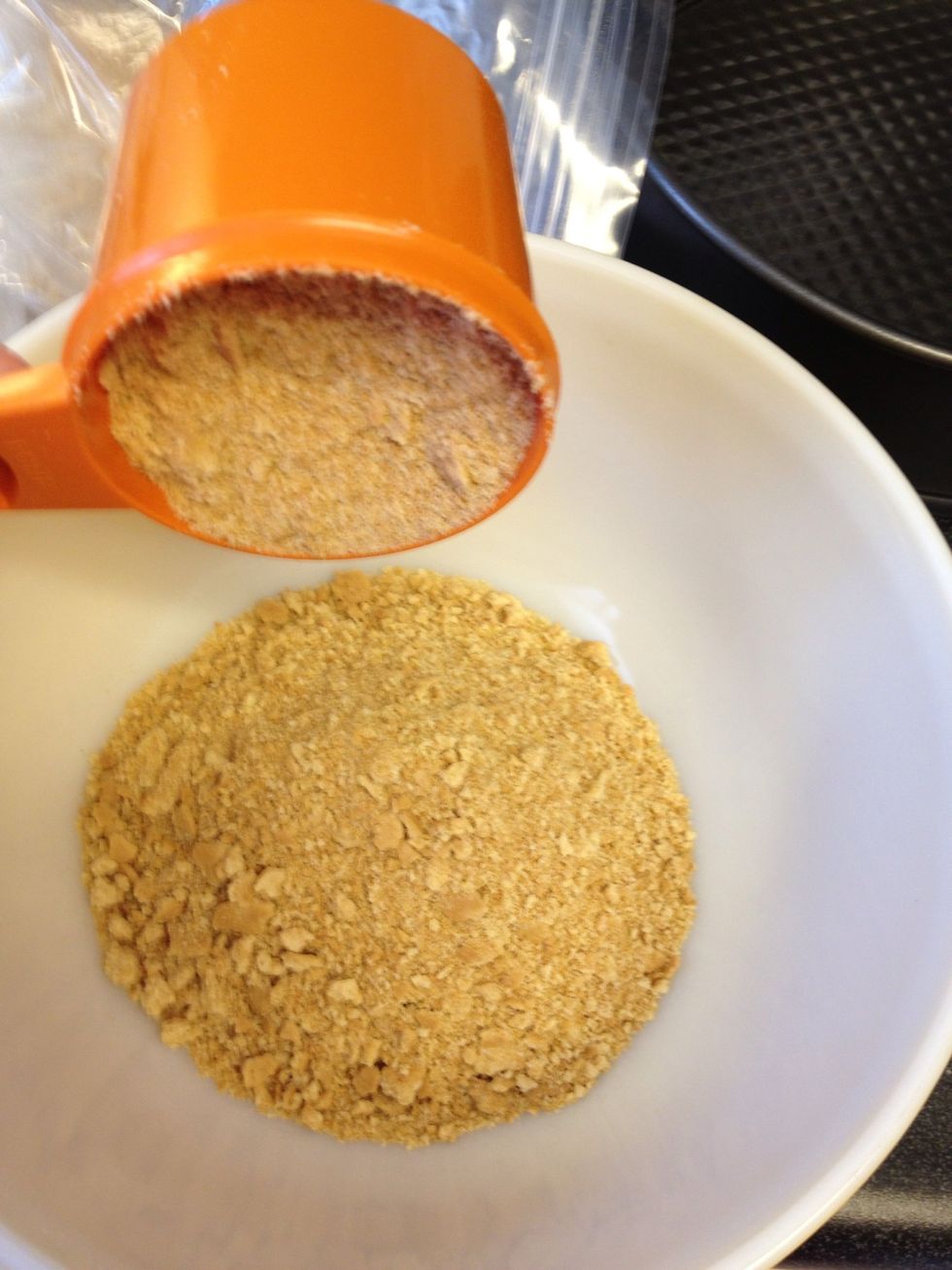 In a bowl, measure out 2 cups of your graham cracker crumbs.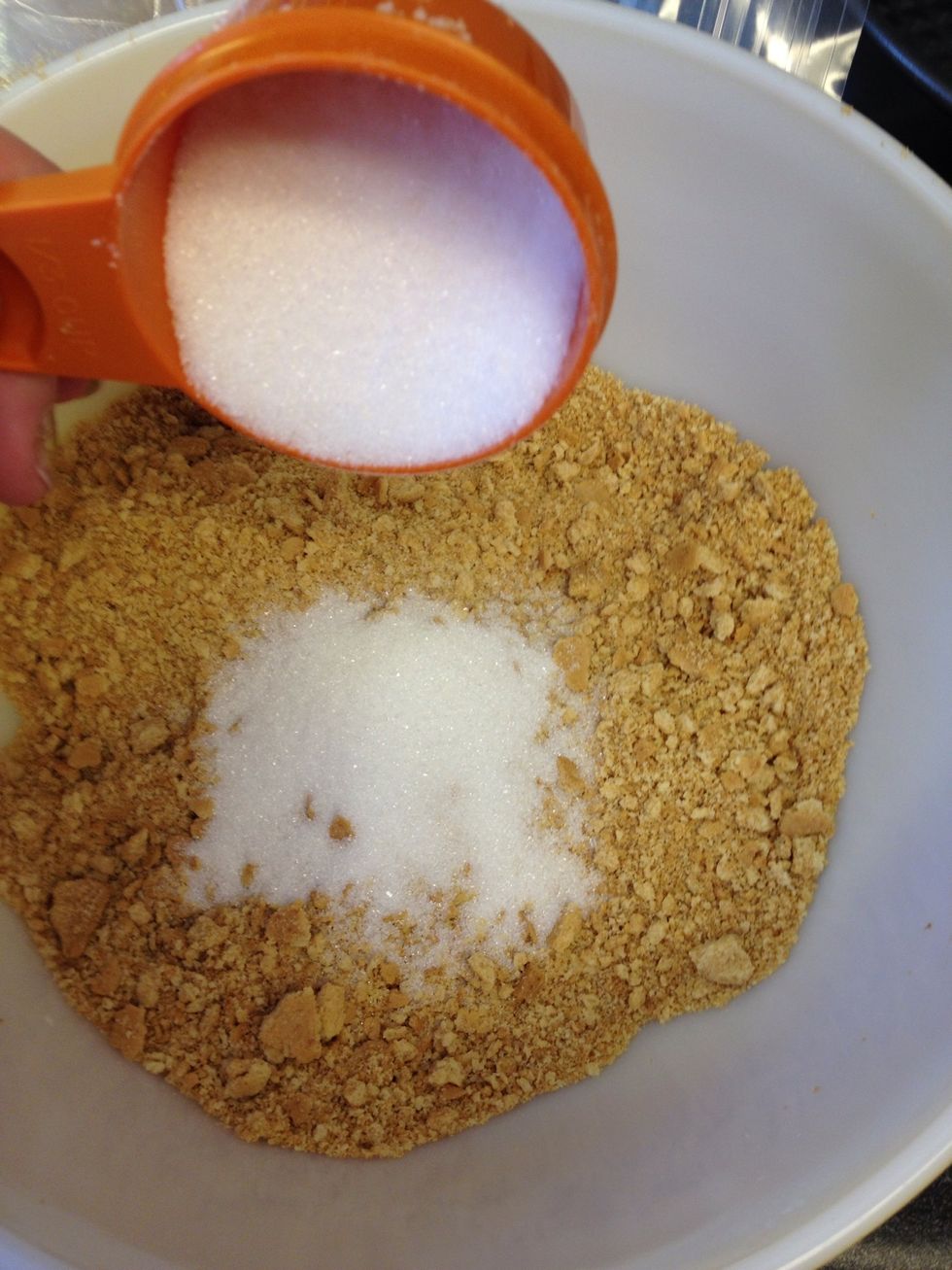 Add 1/4 cup of sugar.
Add the melted butter and mix well.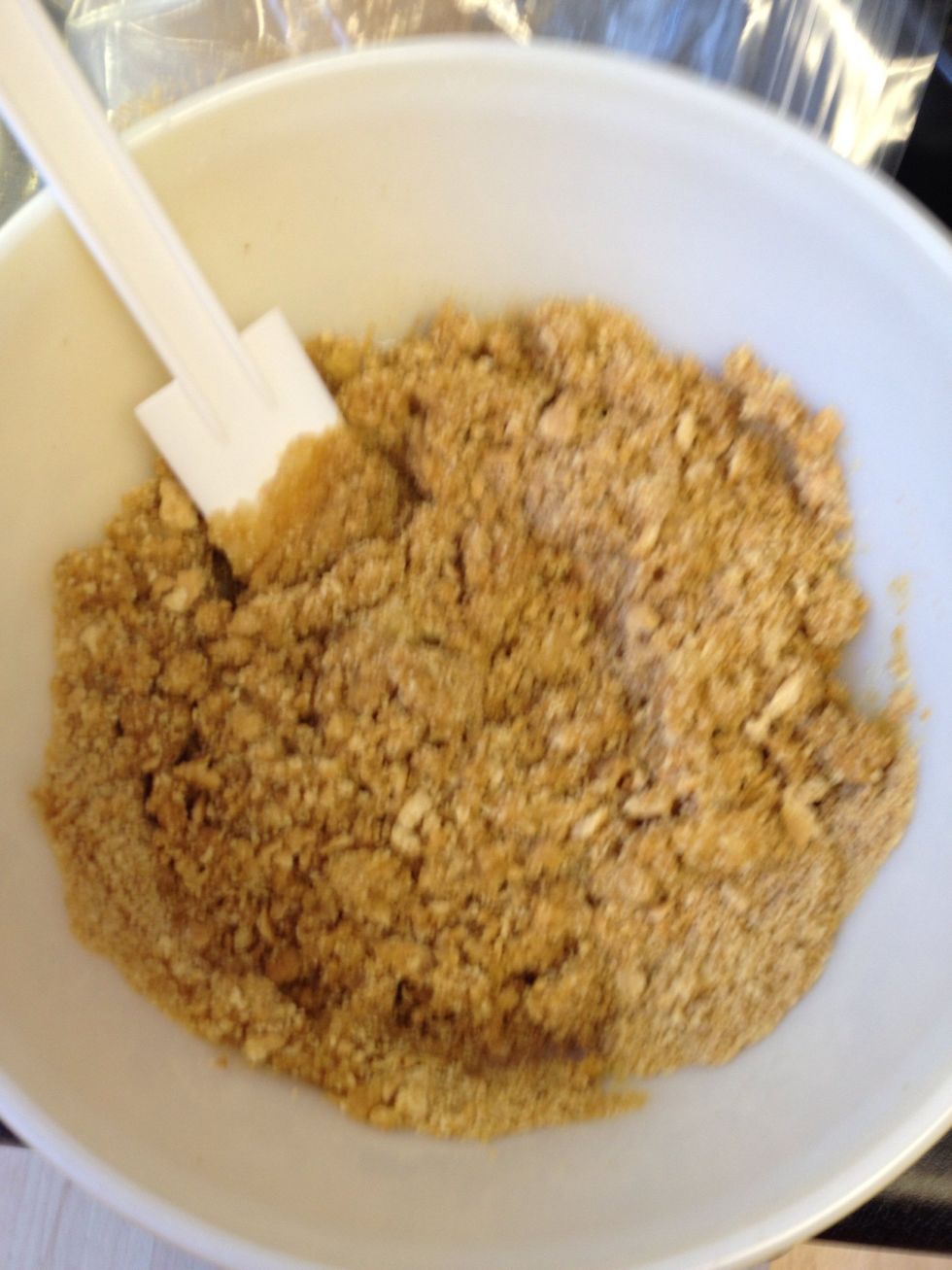 Mix, mix, mix....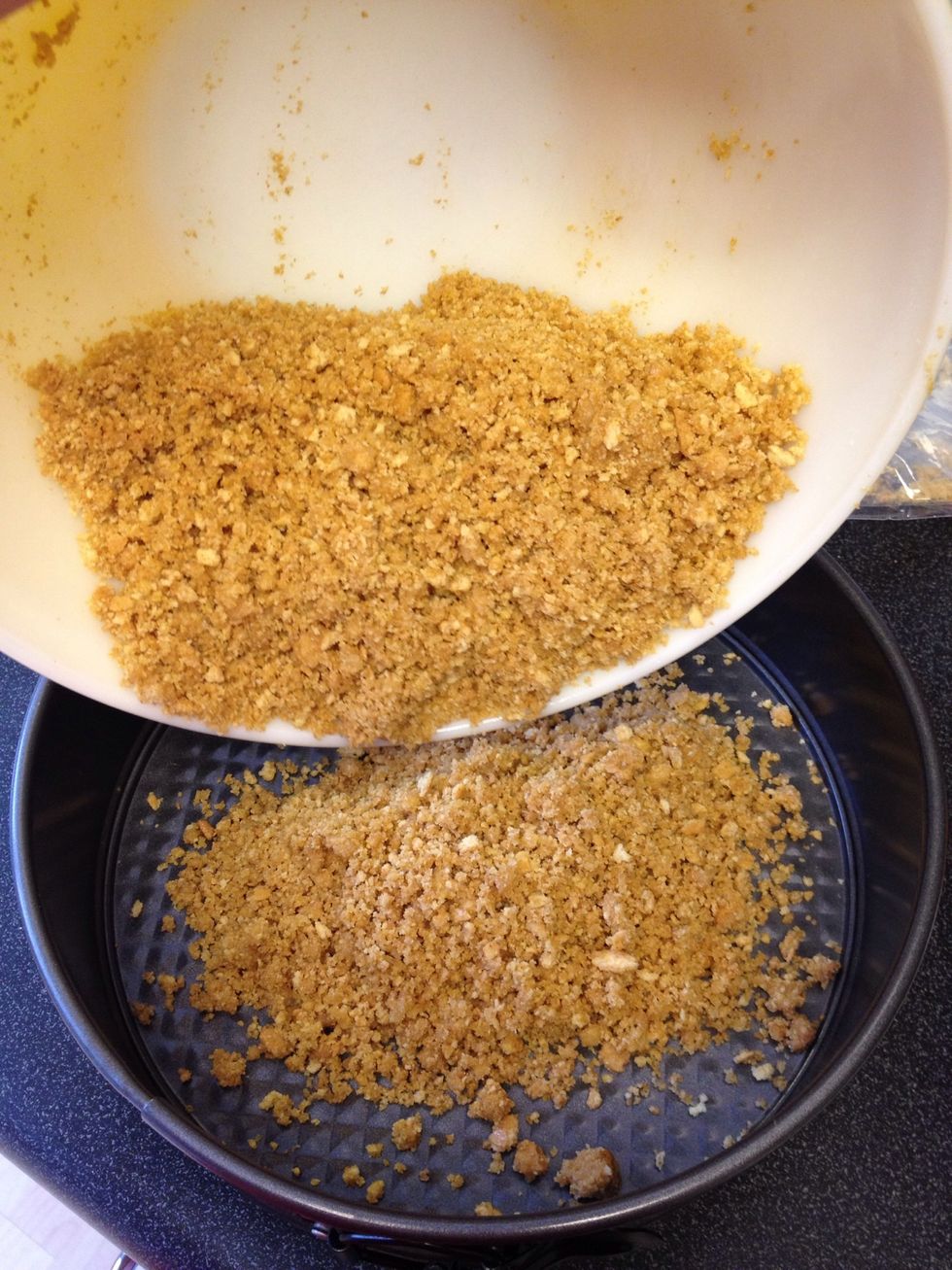 Grab your 9" springform pan and pour your crust mixture in it.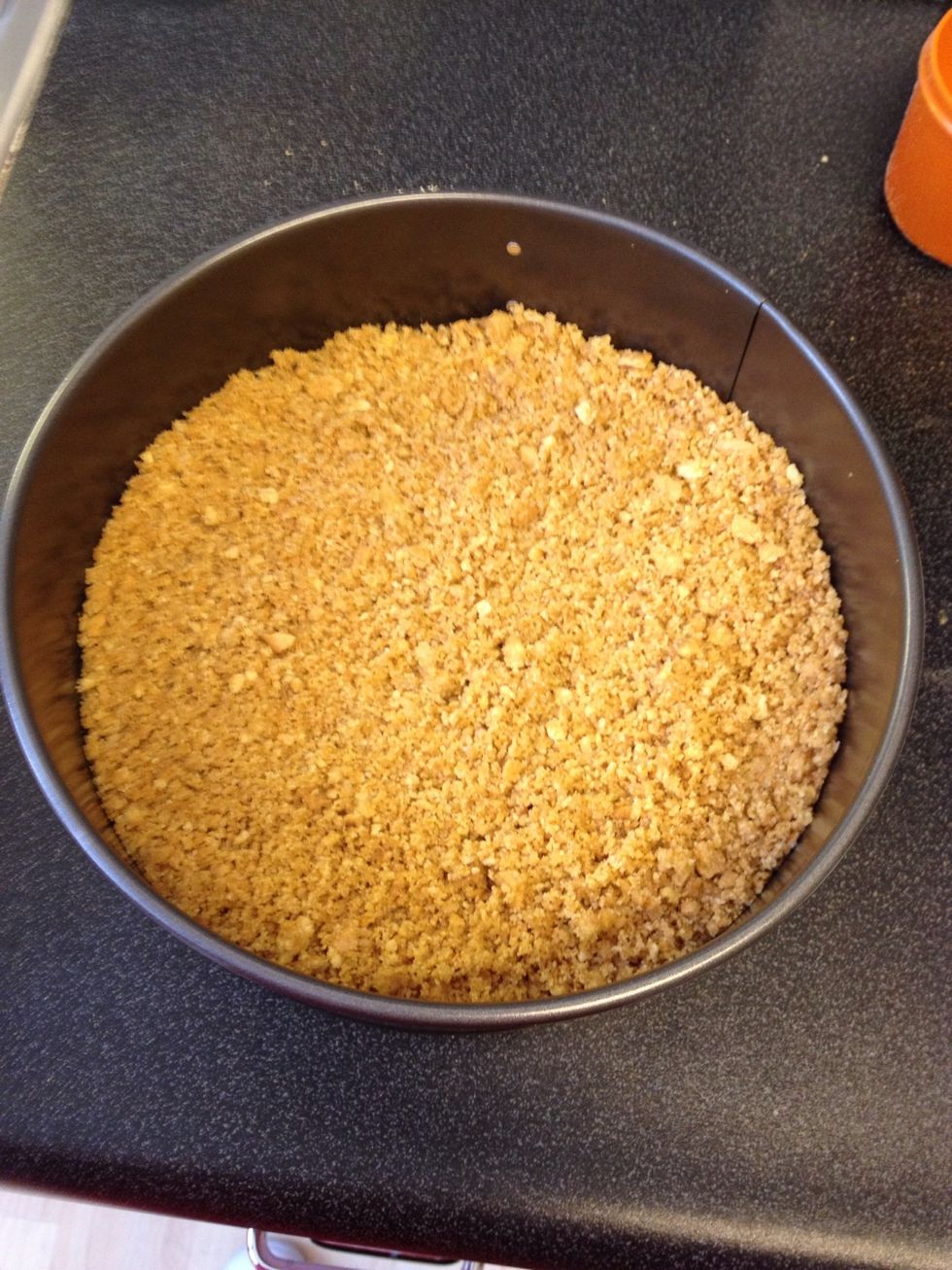 Like so... Now press the crust down in the bottom of the pan and about halfway up on the sides. Wax paper didn't work so well for me so I just used my fingers.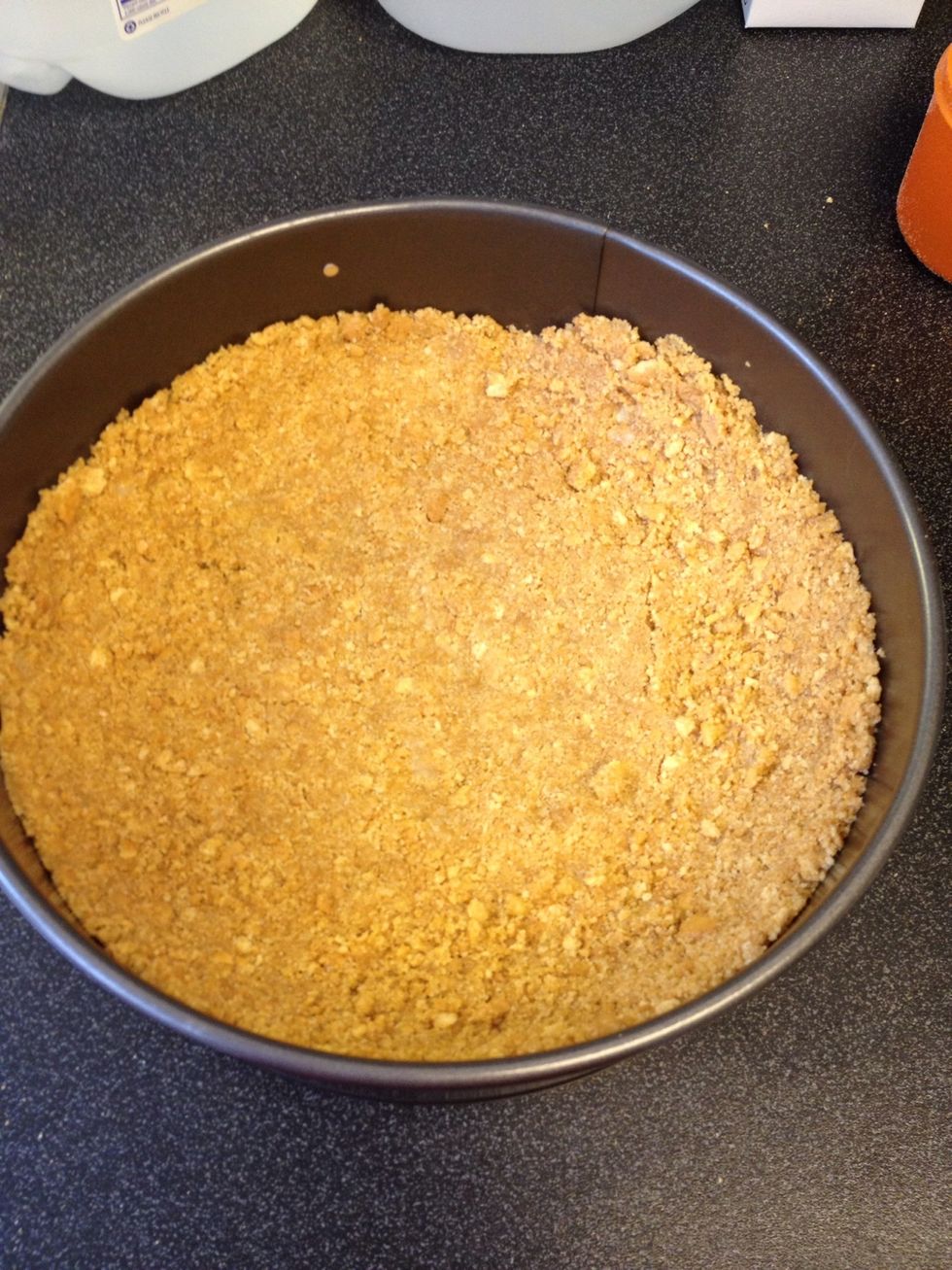 Looks like this... Now, put in a 375 degree oven for 7 minutes.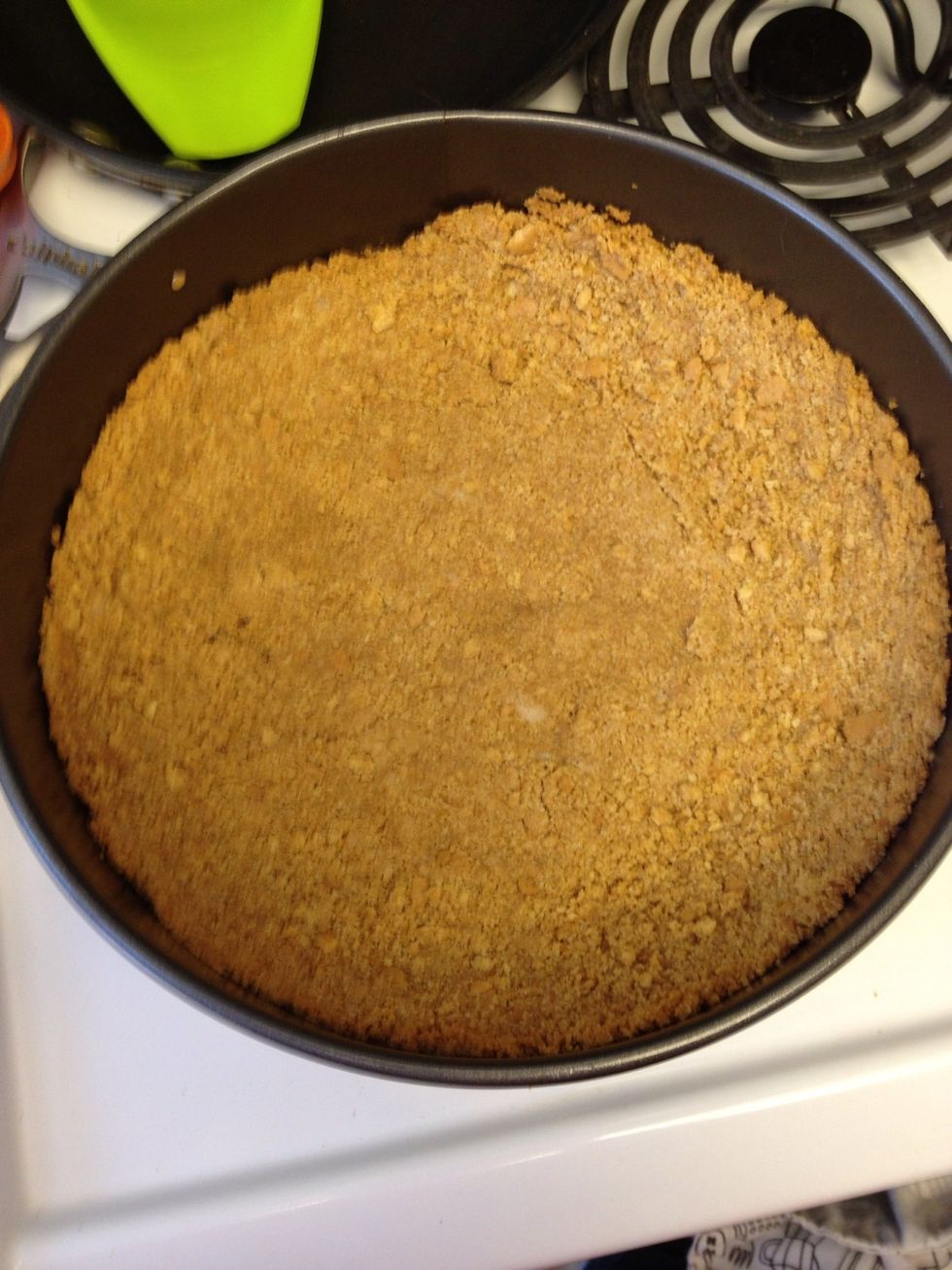 Only slightly toasted, but do NOT bake any longer.
It's now time for the filling...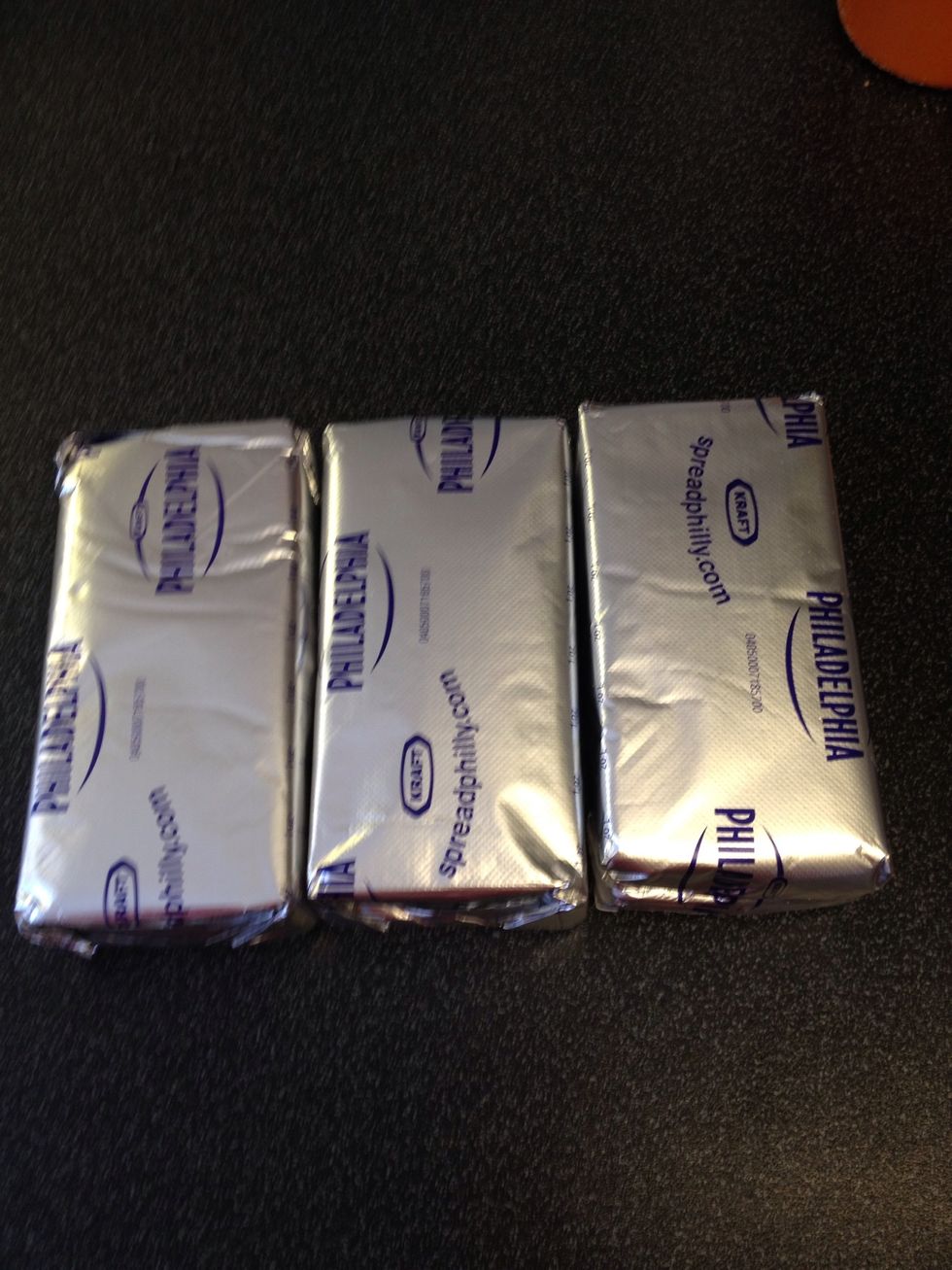 Set out 3-eight ounce packages of cream cheese and allow them to reach room temperature.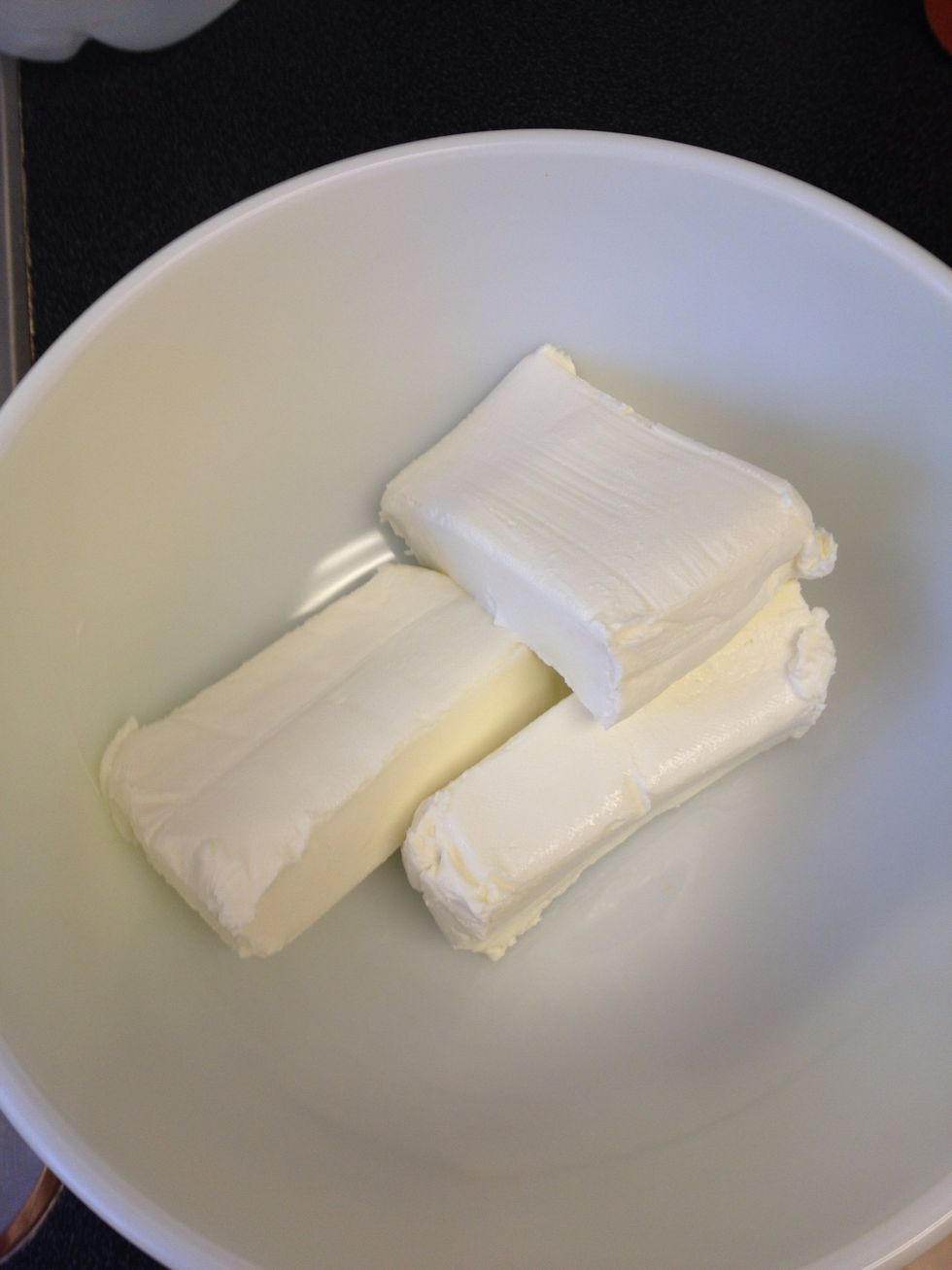 Add all packages to a large bowl and cream the cream cheese as much as possible.
My creamed cream cheese.
Add 1 cup of sugar and cream.
Like so...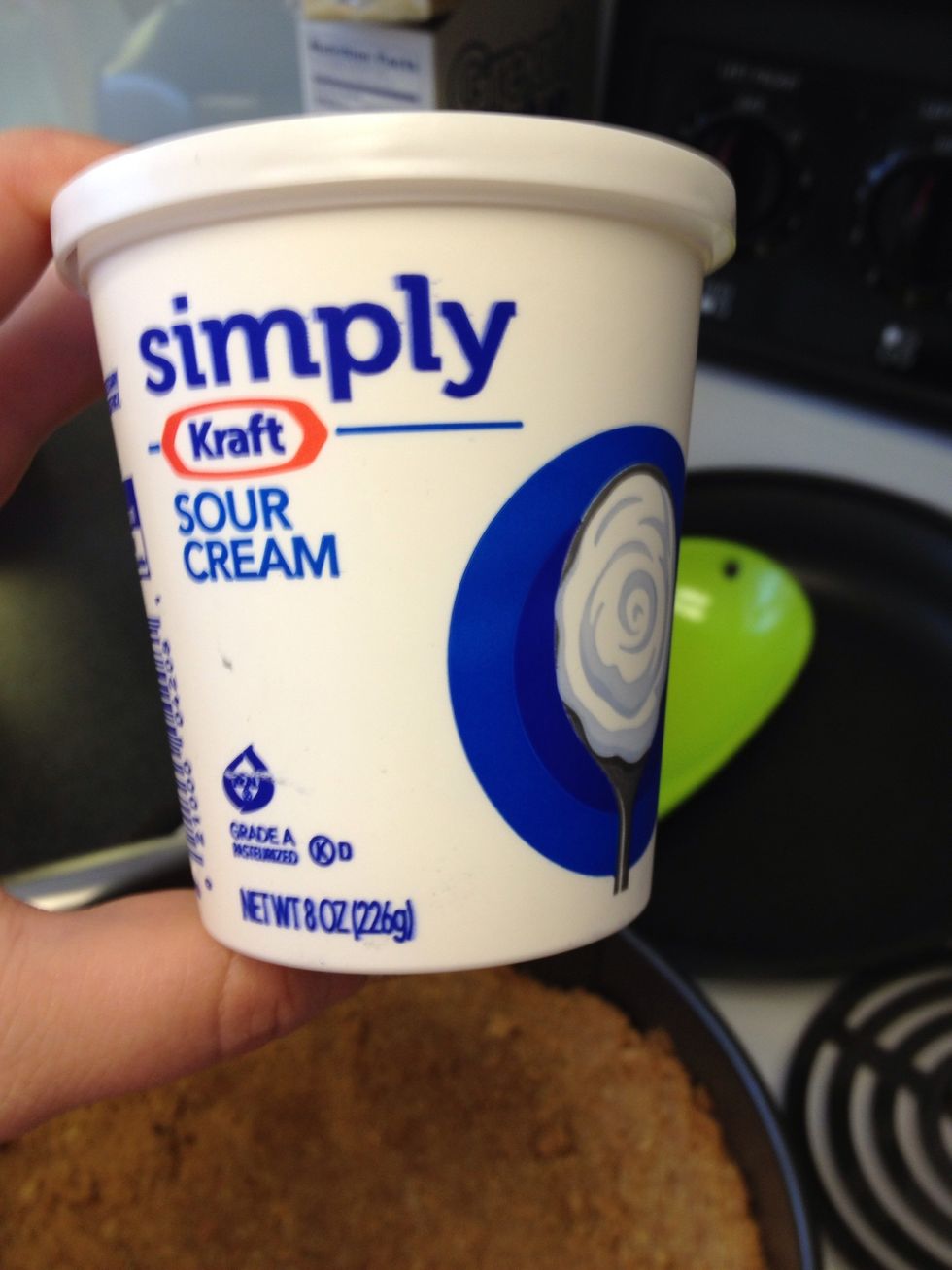 Add 8 ounces of sour cream.
Mix well.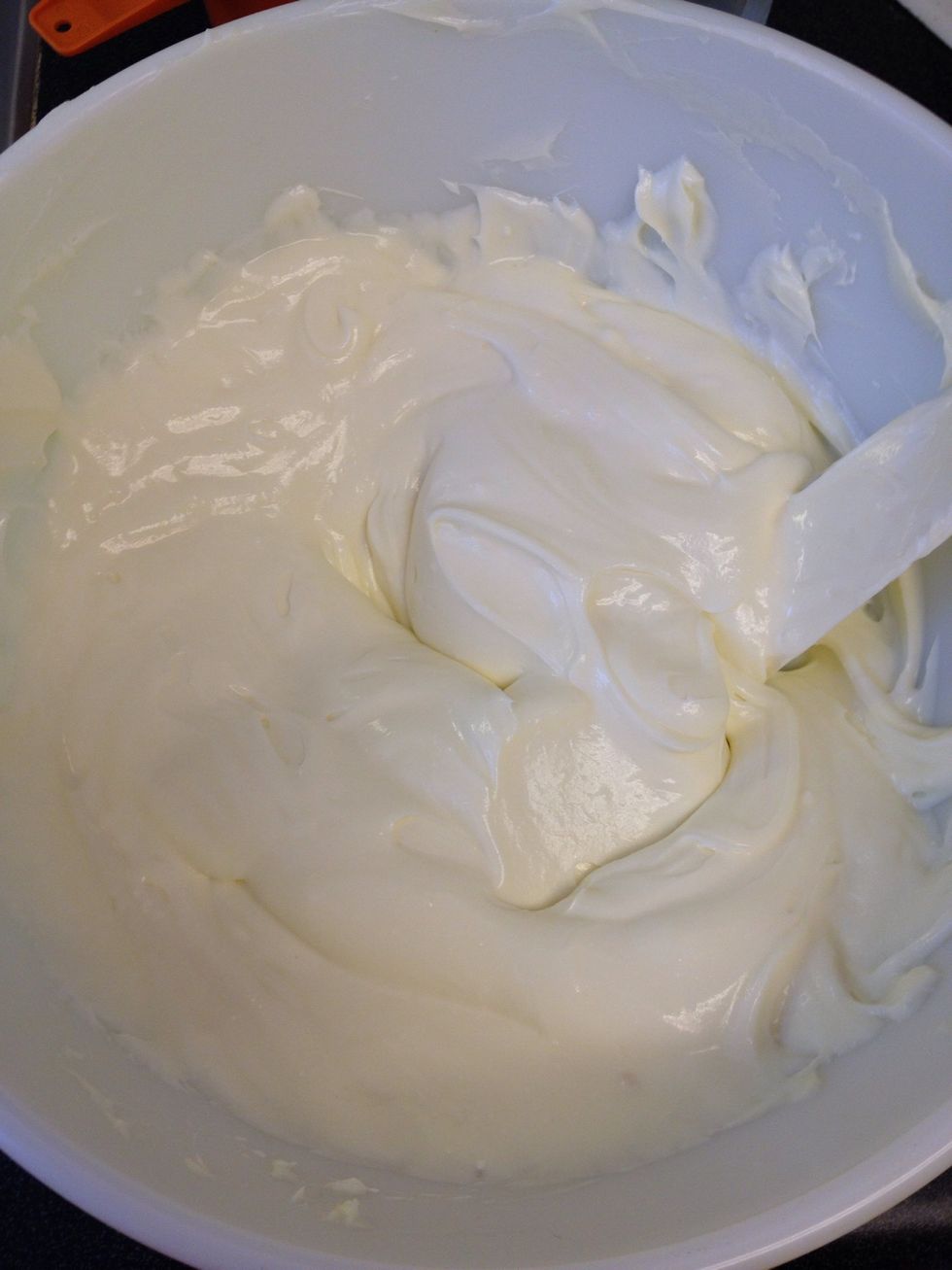 So creamy!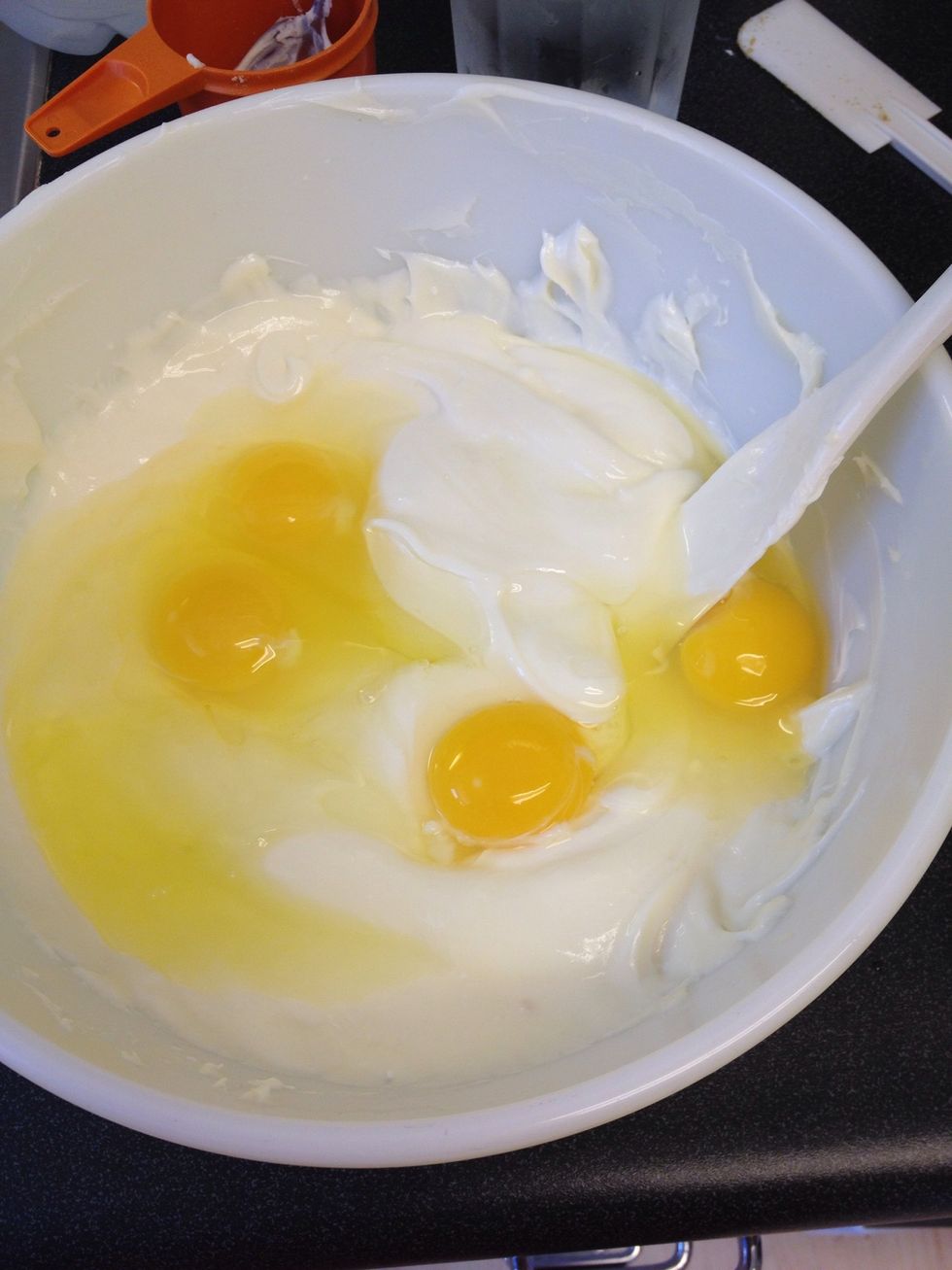 Add 4 eggs and cream together...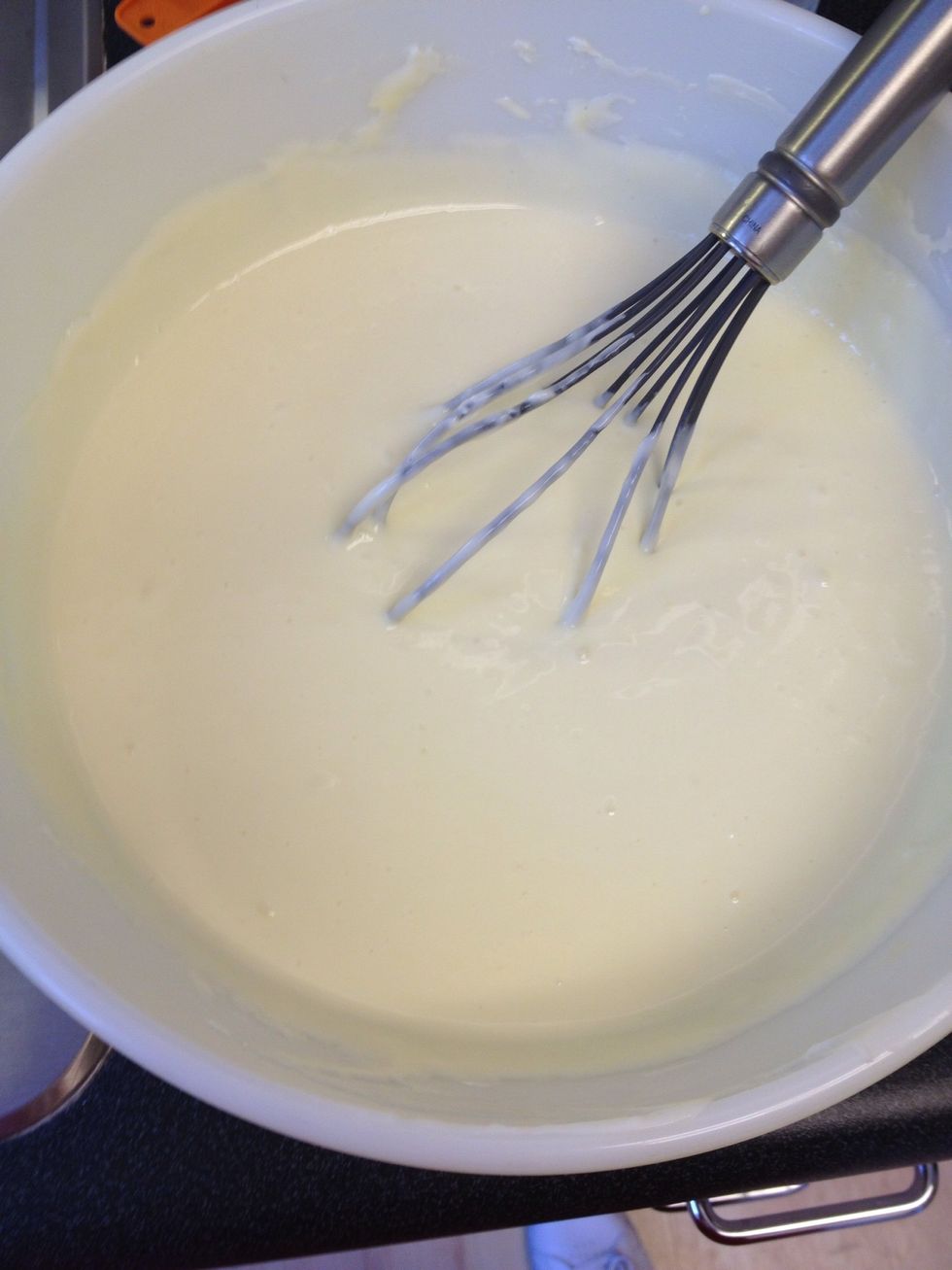 Eggs added.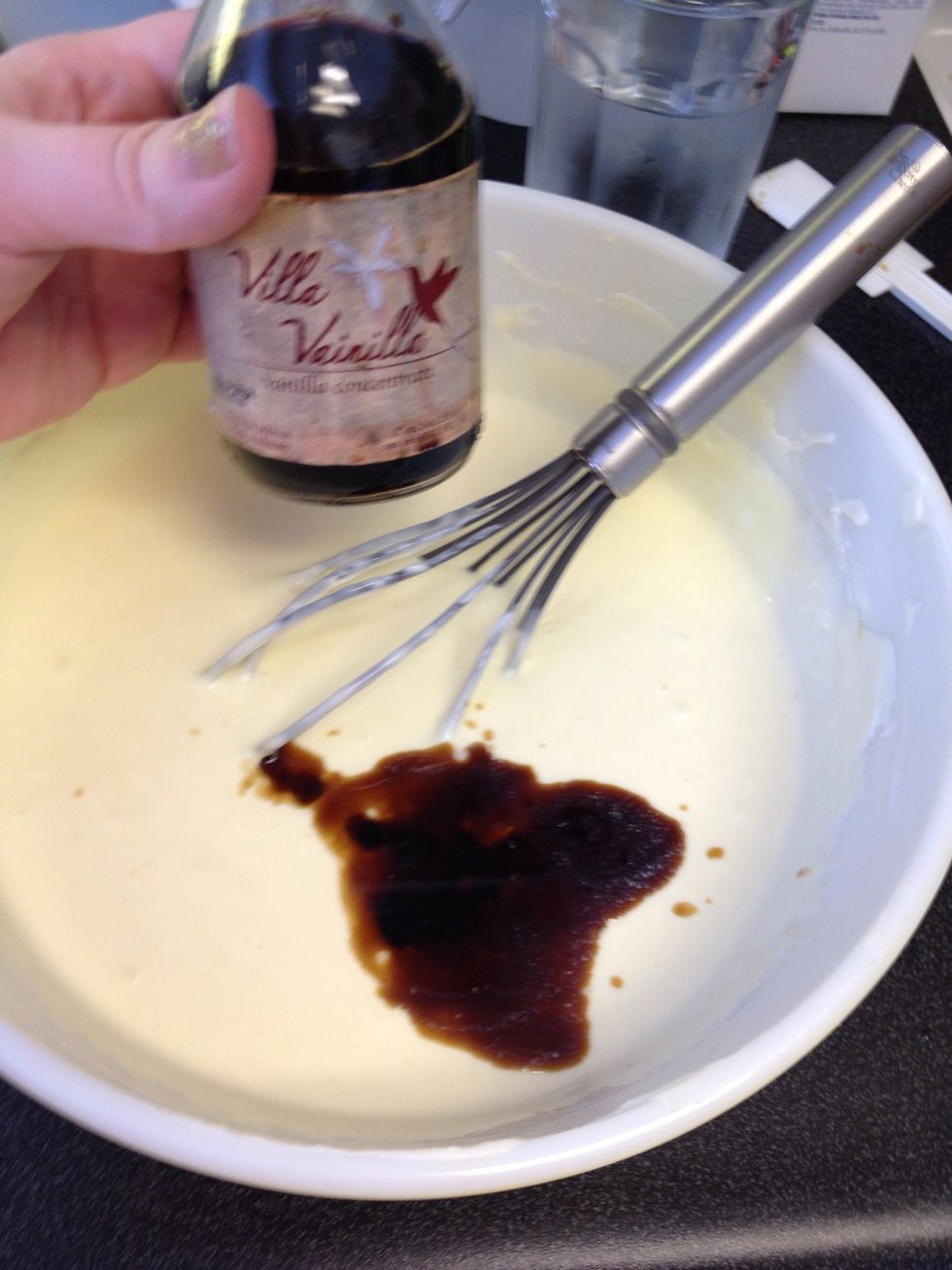 Add 2 tsp. of vanilla extract and mix well.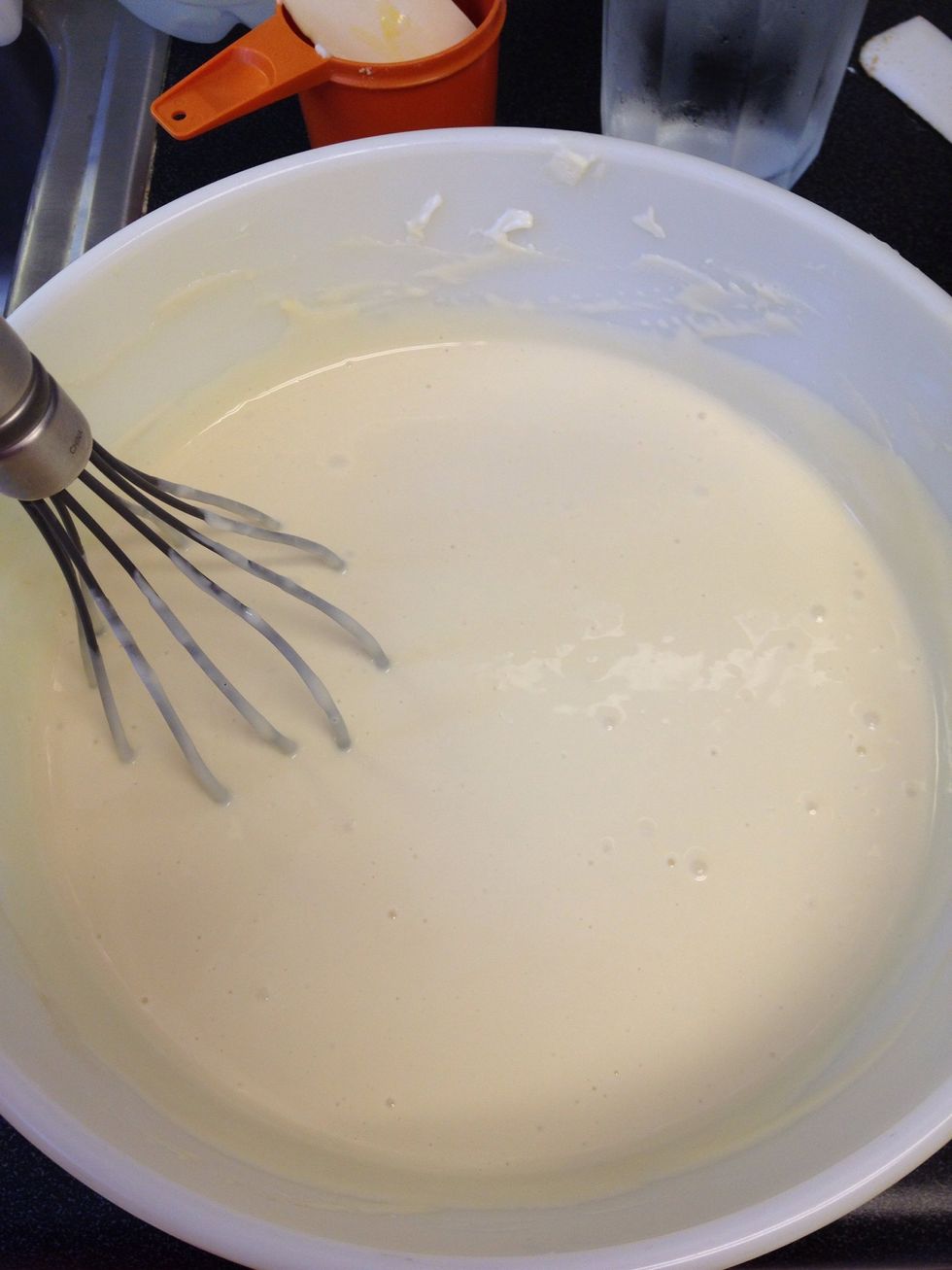 Vanilla added.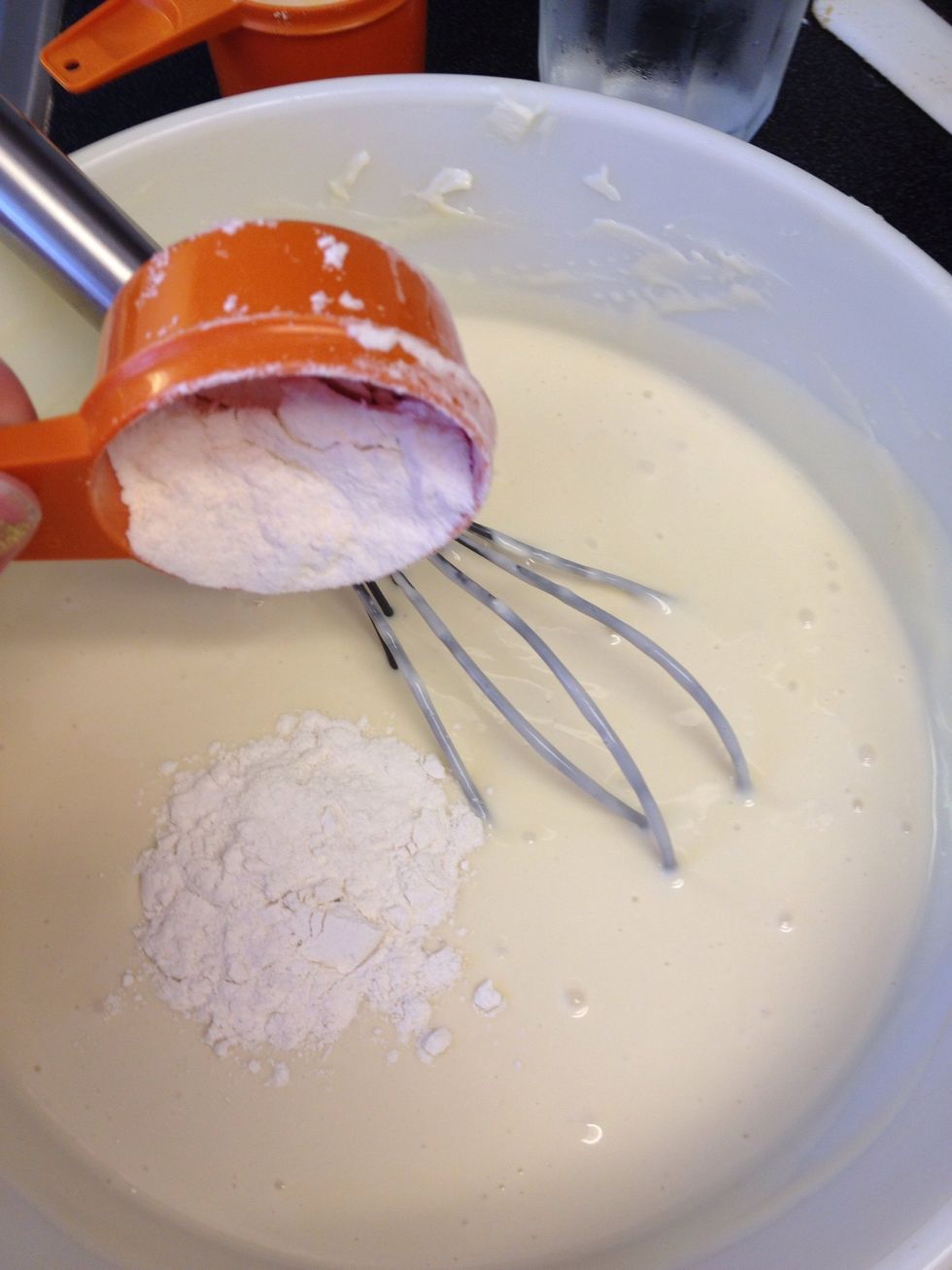 Add 1/4 cup flour and mix well...
Flour has been mixed in.
Now grab your key lime juice. I used approximately 5 ounces, but use more or less depending how tart you want your cheesecake.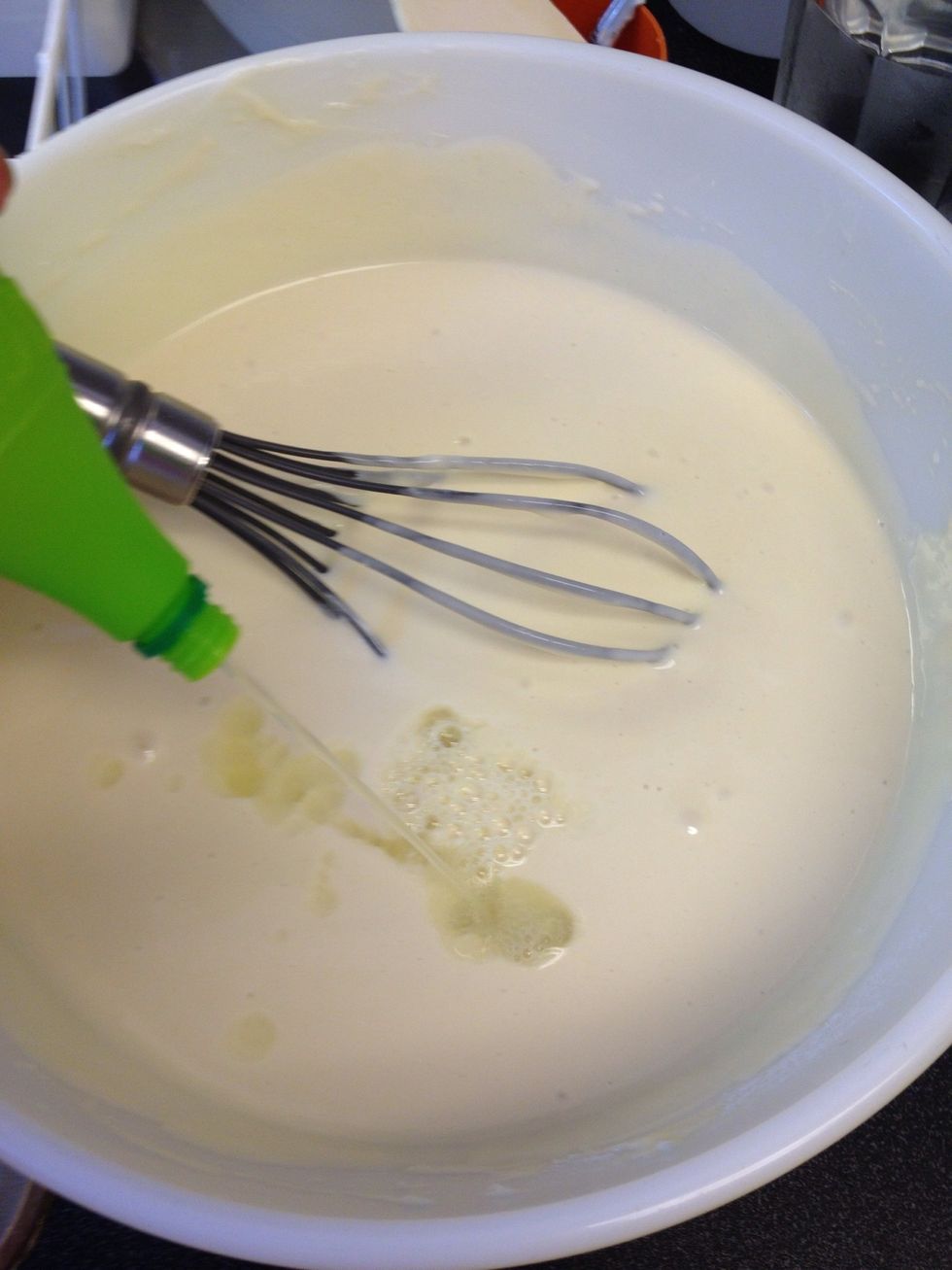 Add the juice and stir well.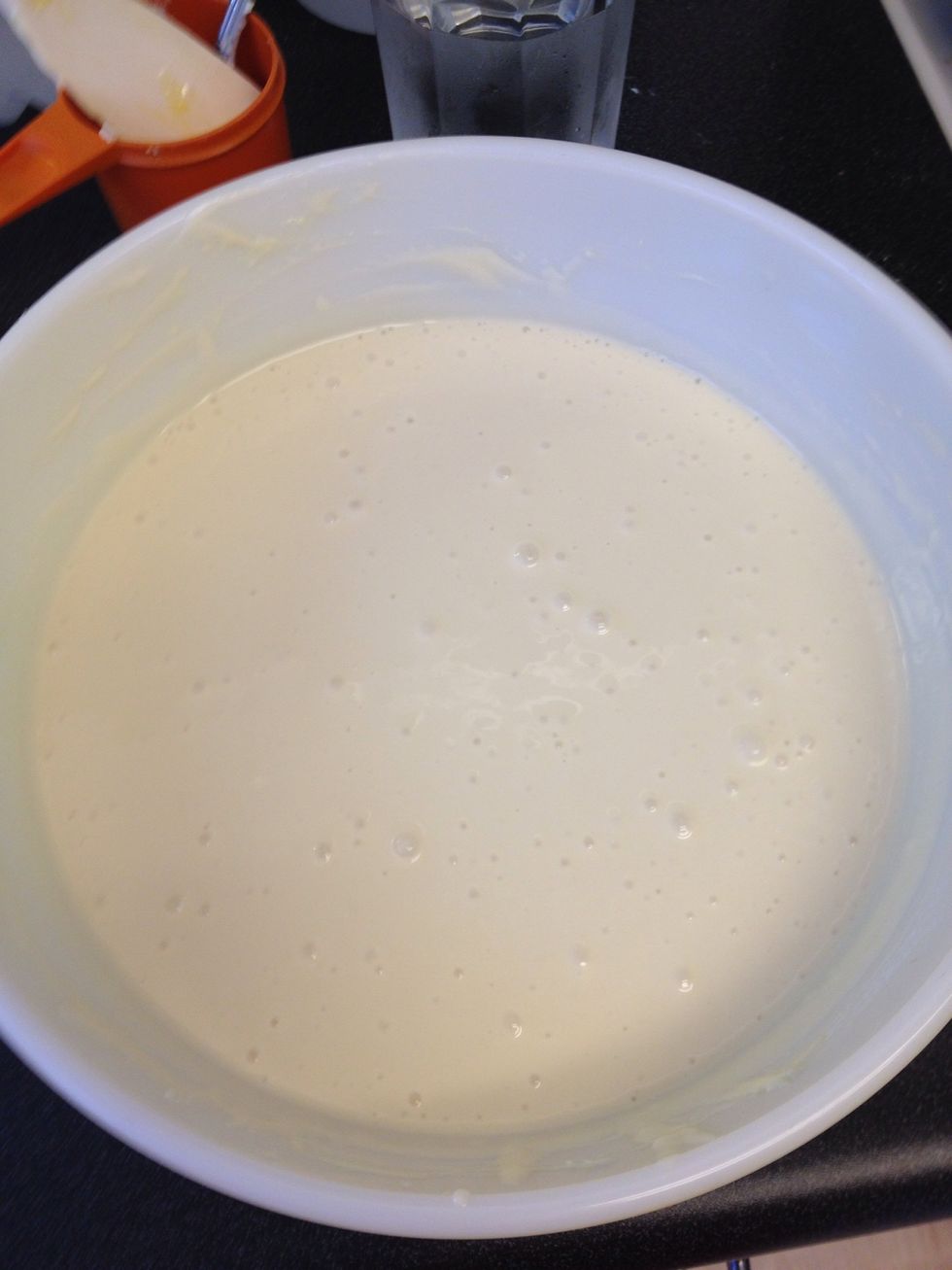 Mmmm. Smells fabu!!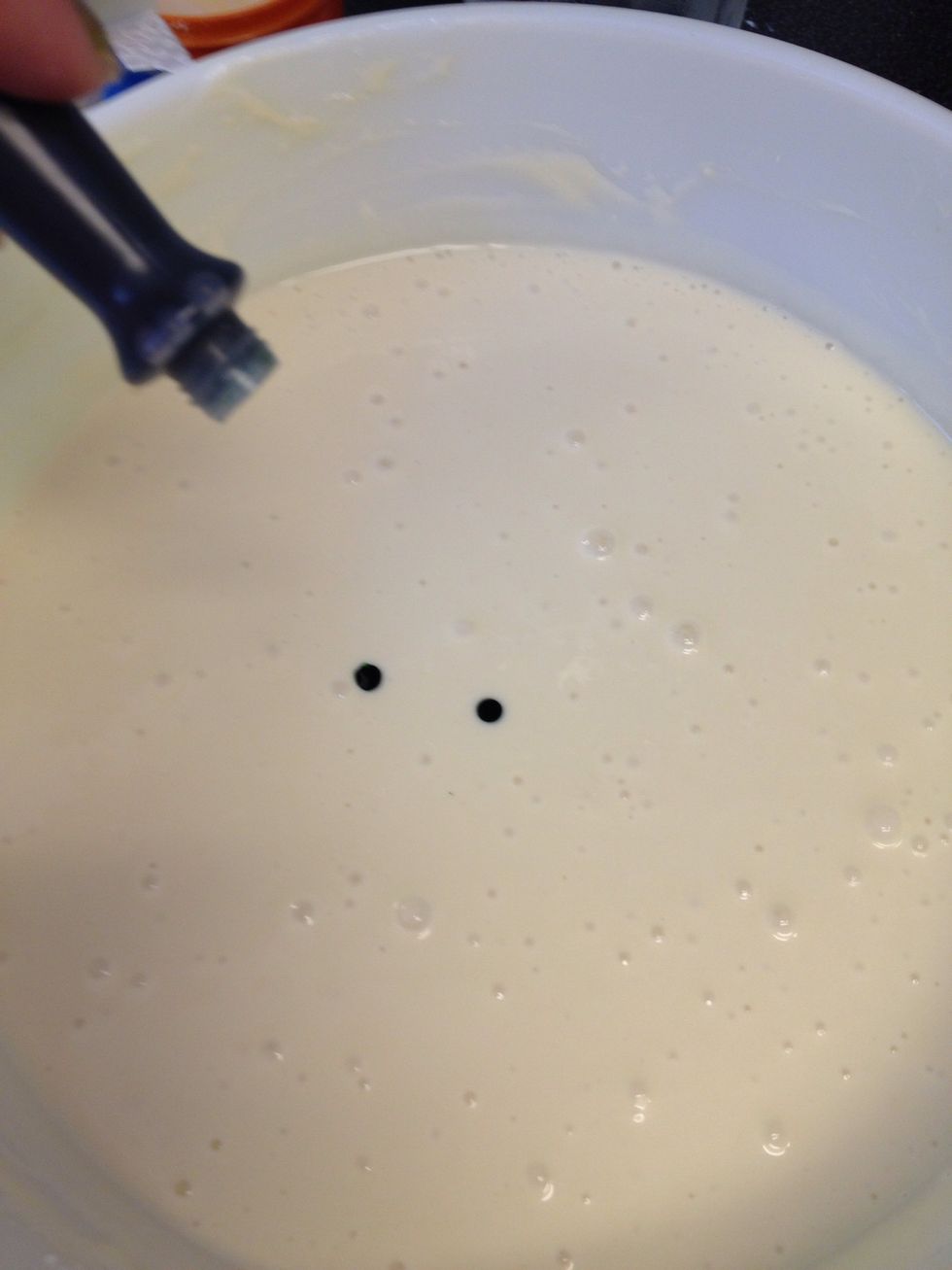 Add green food coloring (optional). I added 8 drops for a nice green hue.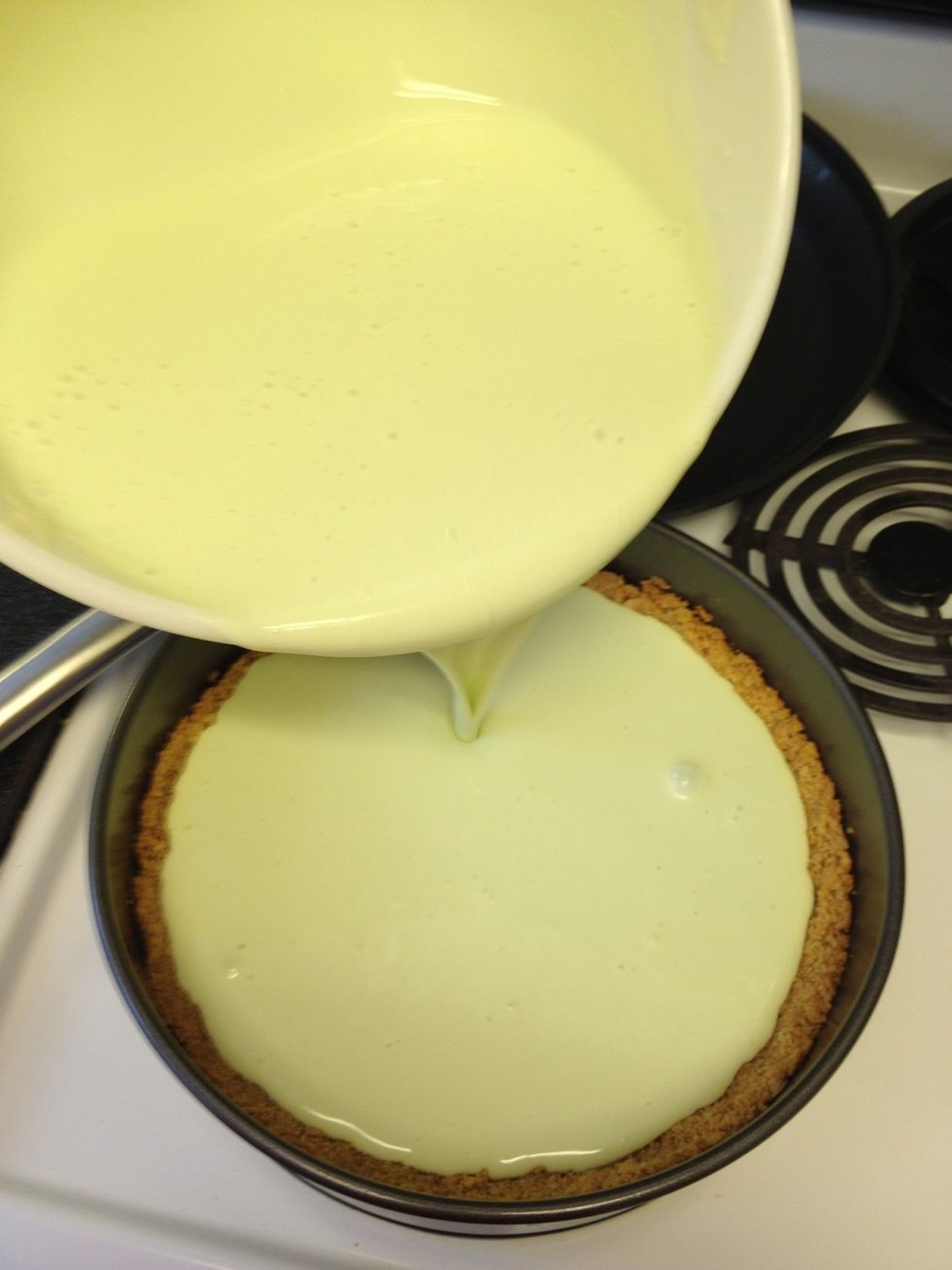 Pour into your prepared crust.
Into the 375 oven for 15 minutes.... Then reduce to 250 and bake an additional hour.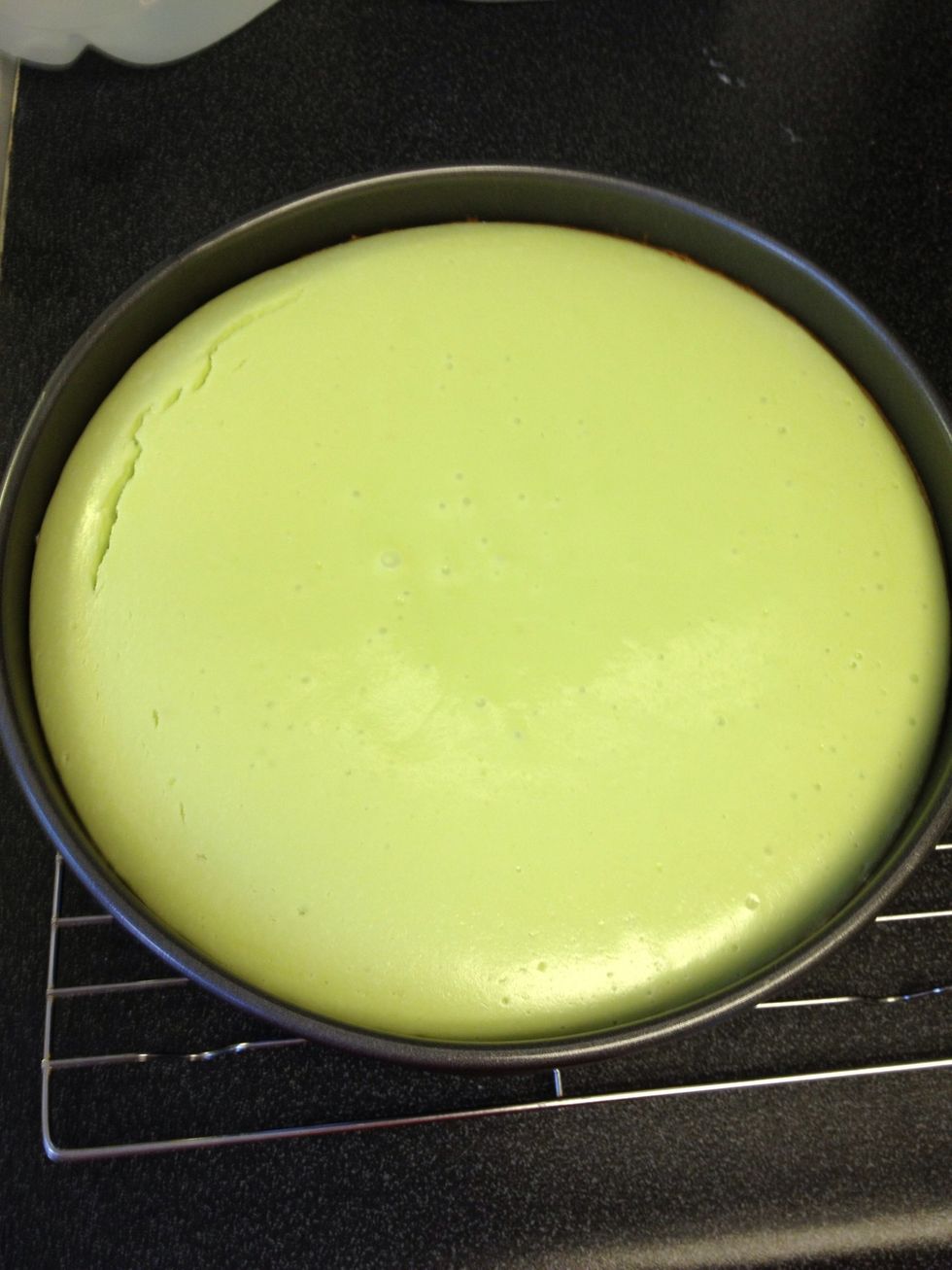 Cool in the pan, on a wire rack for 20 minutes.
Cut around the edge with a sharp knife, but leave in pan.
Refrigerate at least 6 hours before serving, then remove from pan, slice... And enjoy!!
2 cups crushed graham crackers
1/4 cup sugar
1 stick butter
3 eight-oz. packages of room temp cream cheese
1 cup sugar
1 cup sour cream
2 teaspoons vanilla extract
4 eggs
1/2 to 3/4 cup key lime juice
Green food coloring (optional)
9 inch springform pan