How to make kerala pumpkin curry
This is an easy curry from Kerala that cooks up fast and is warming for those cooler Fall nights ahead. I fixed this curry for a casual Indian dinner party a couple of weeks ago.
632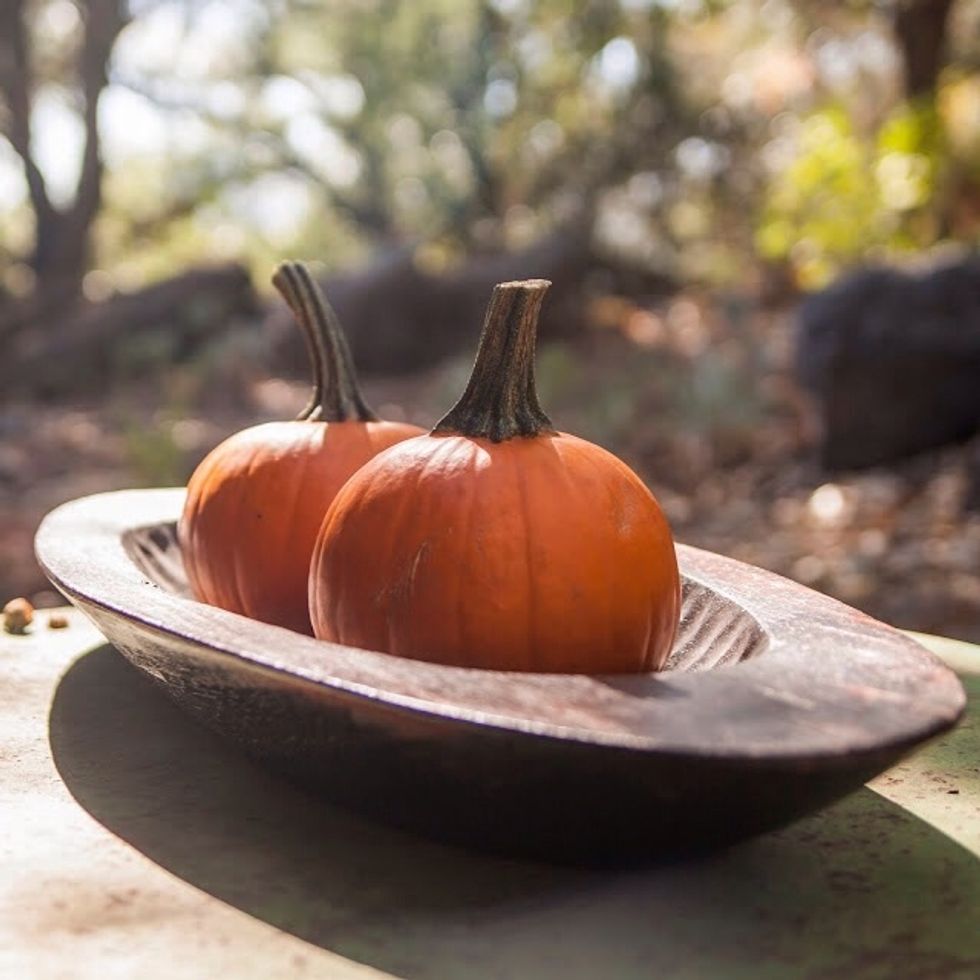 Now pumpkins aren't all that hard to get most of the year, the canned ones at least. But are what we're really getting in those cans pumpkins or not?
Actually not, since most canned pumpkin is really canned squash. After all, a gourd by any other name still tastes great and often better than most of the pumpkins one can find out there.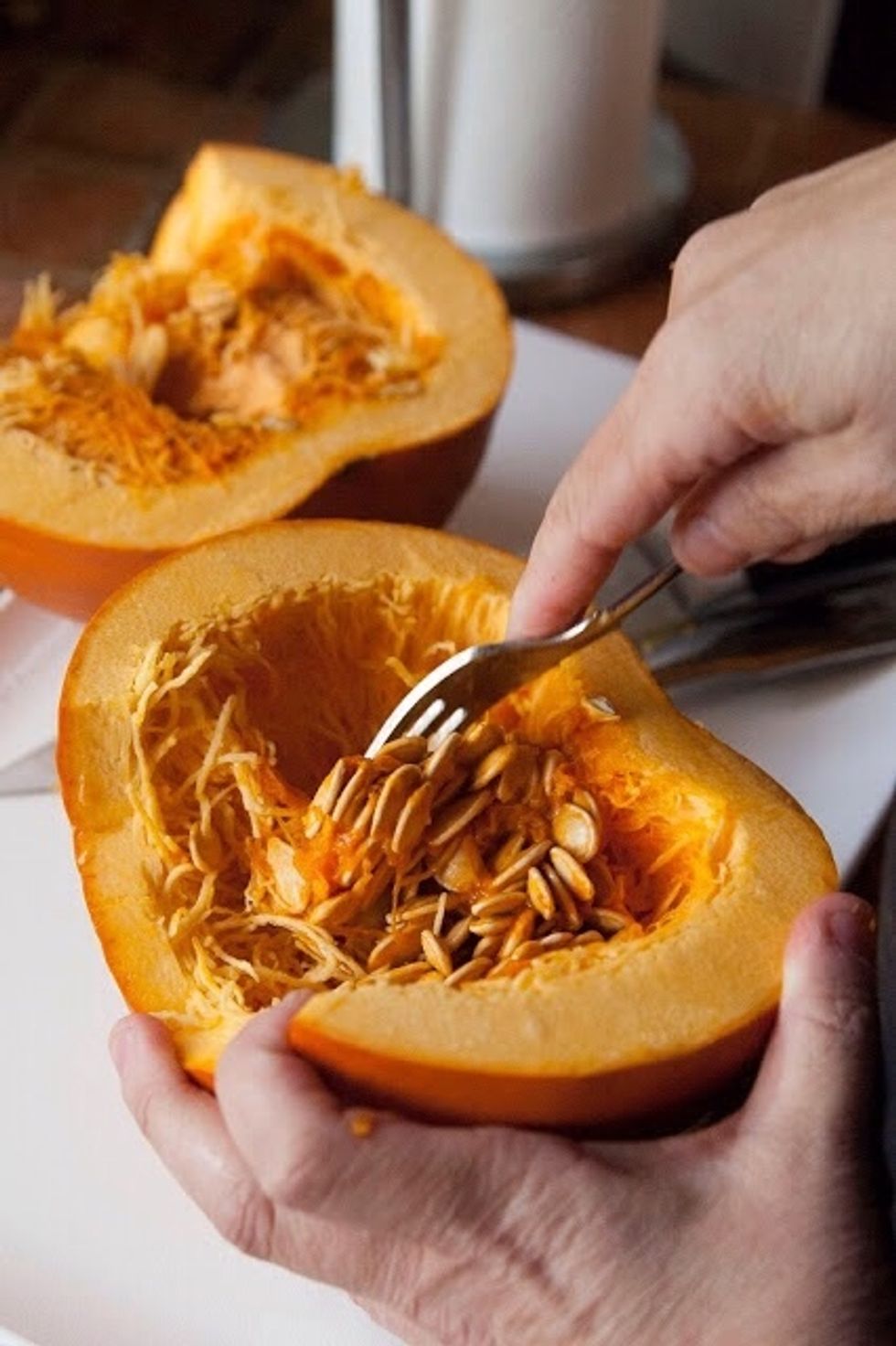 Consider the Sugar Pie Pumpkin. I feel like Rod Serling. Don't let the name fool you. These little suckers are neither sugary or great for pies. They're tough, stringy and not all that meaty.
They are however, great for Jack-O-Lanterns. Just use another type of squash for any cooking and eating purposes. What I usually use for my pumpkin cooking needs is a good Butternut Squash.
If using frozen black eyed peas, defrost them. If using canned, drain them and rinse them well. Set them aside. Peel and chop the butternut squash into cubes. Set them aside.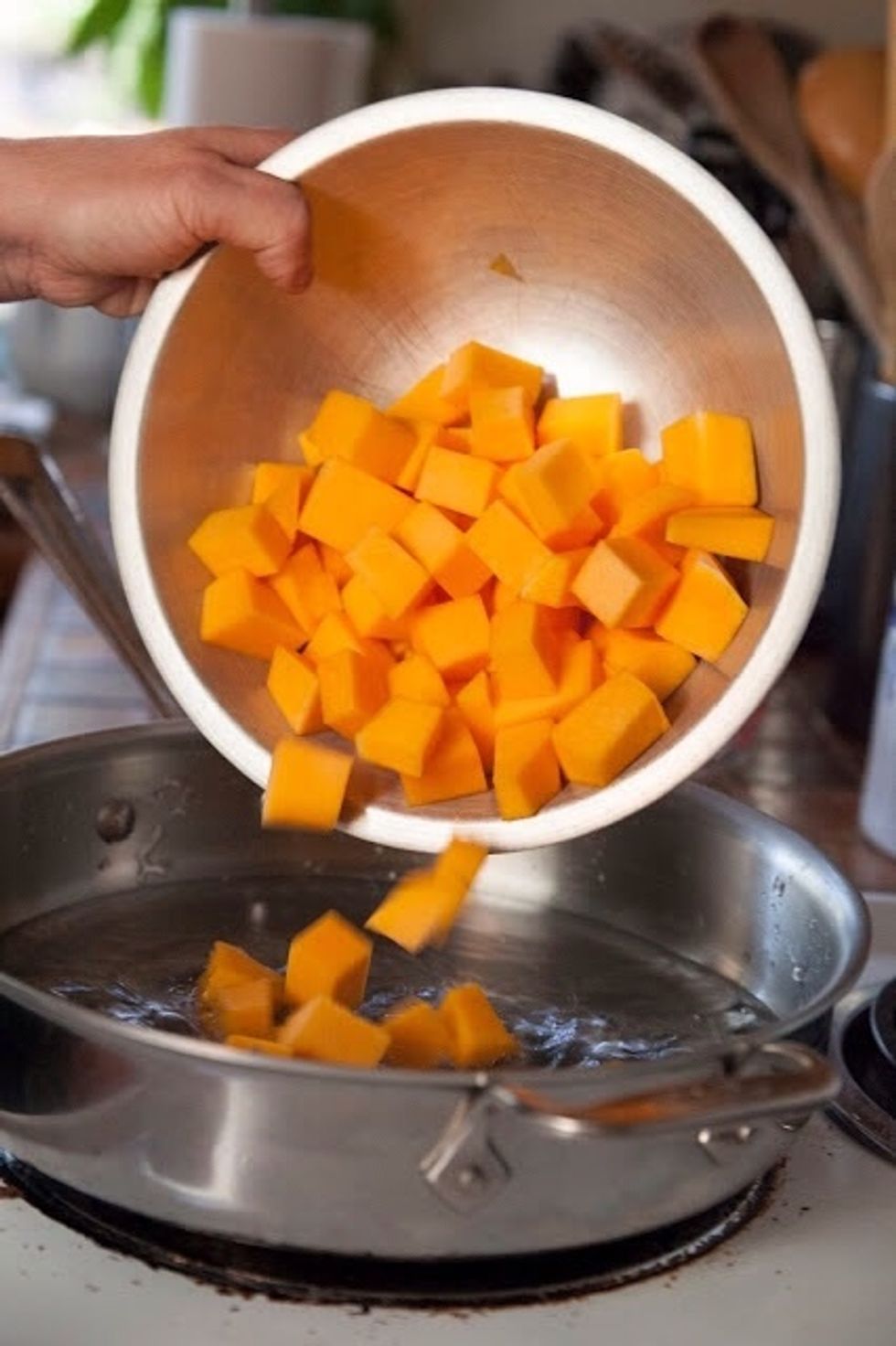 Pour 2 cups of water into a pan or kadhai. Add in the butternut squash cubes.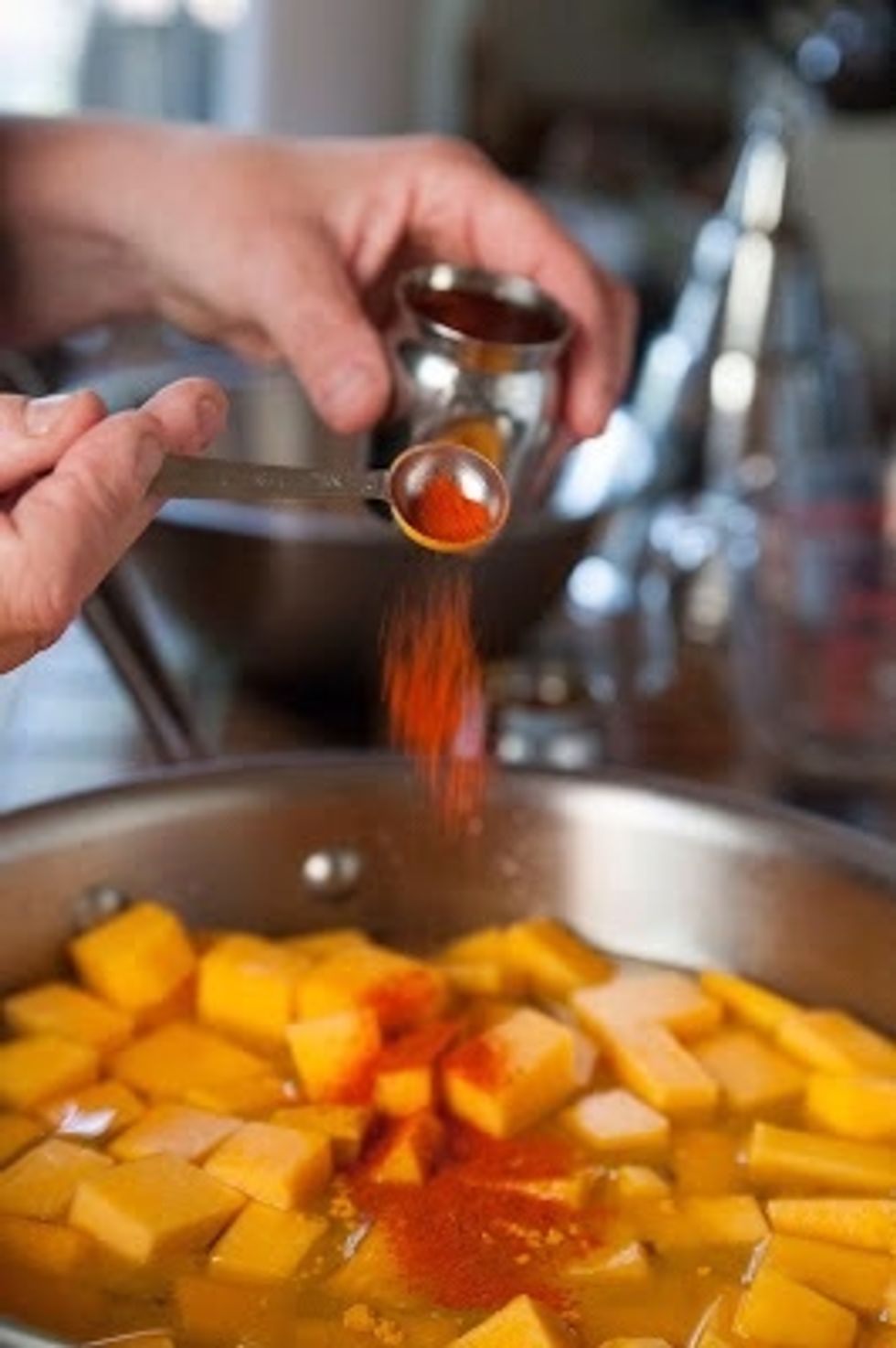 Add the turmeric powder, Kashmiri chili and salt. Put a lid on the pan and let the squash cook on a low heat for about 15 or 20 minutes. It should be tender. If it starts to dry add a bit of water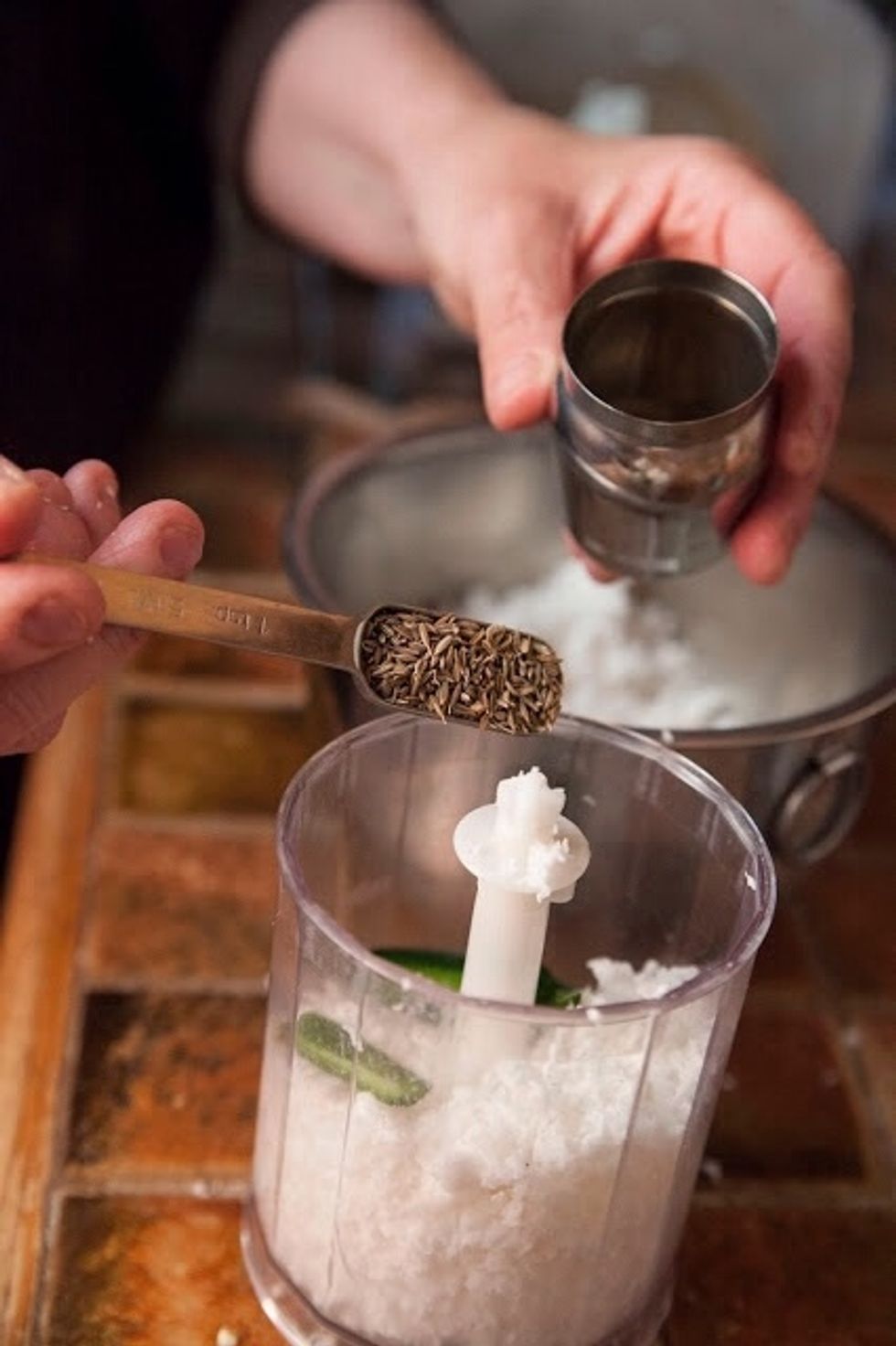 While the squash is cooking, put 1 and 1/2 cup of the grated coconut, the cumin seeds and the Serrano chili into a grinder.
Add about 1 cup of water and blend it into a paste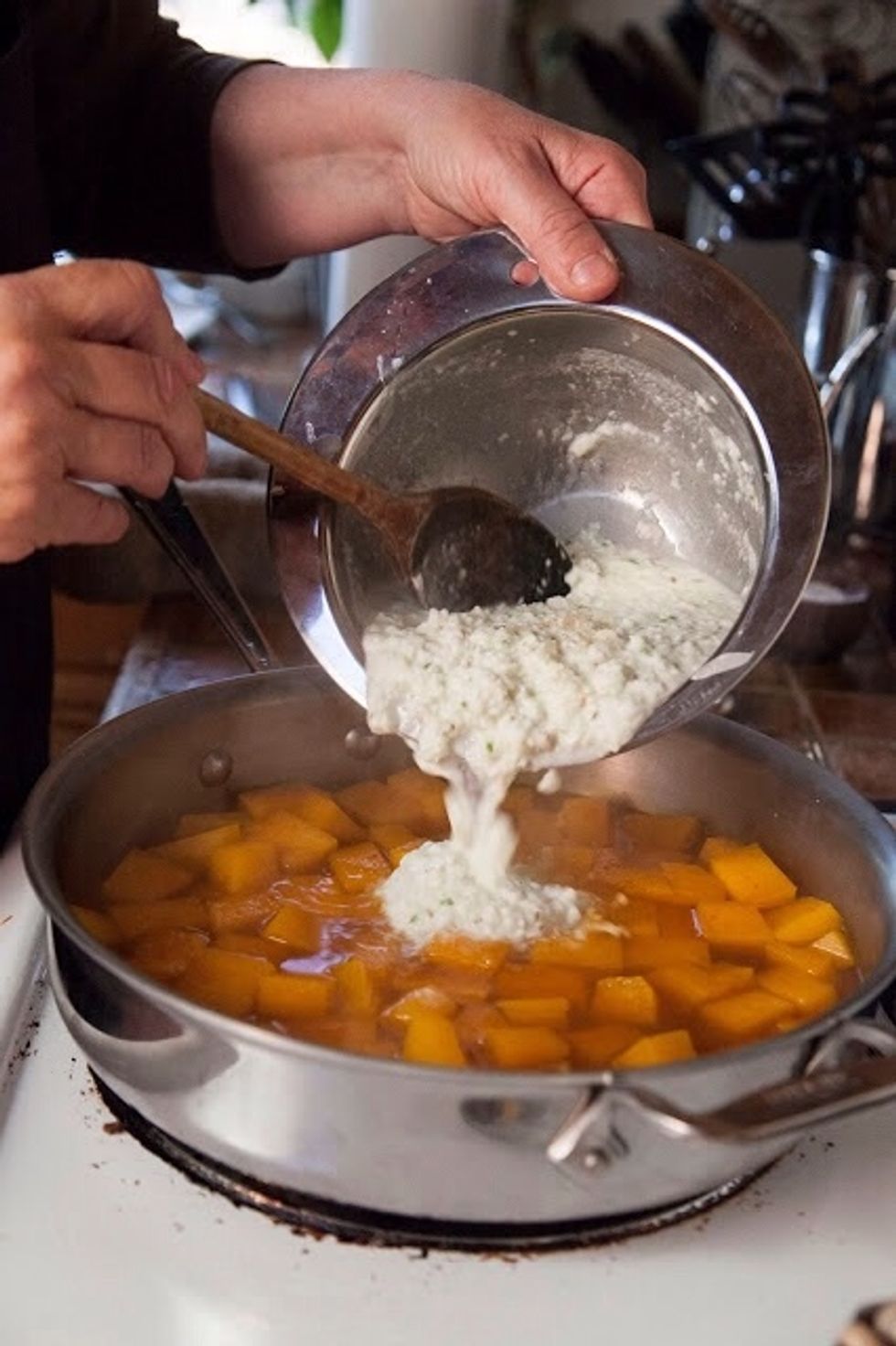 When the squash is cooked through, add in the coconut paste.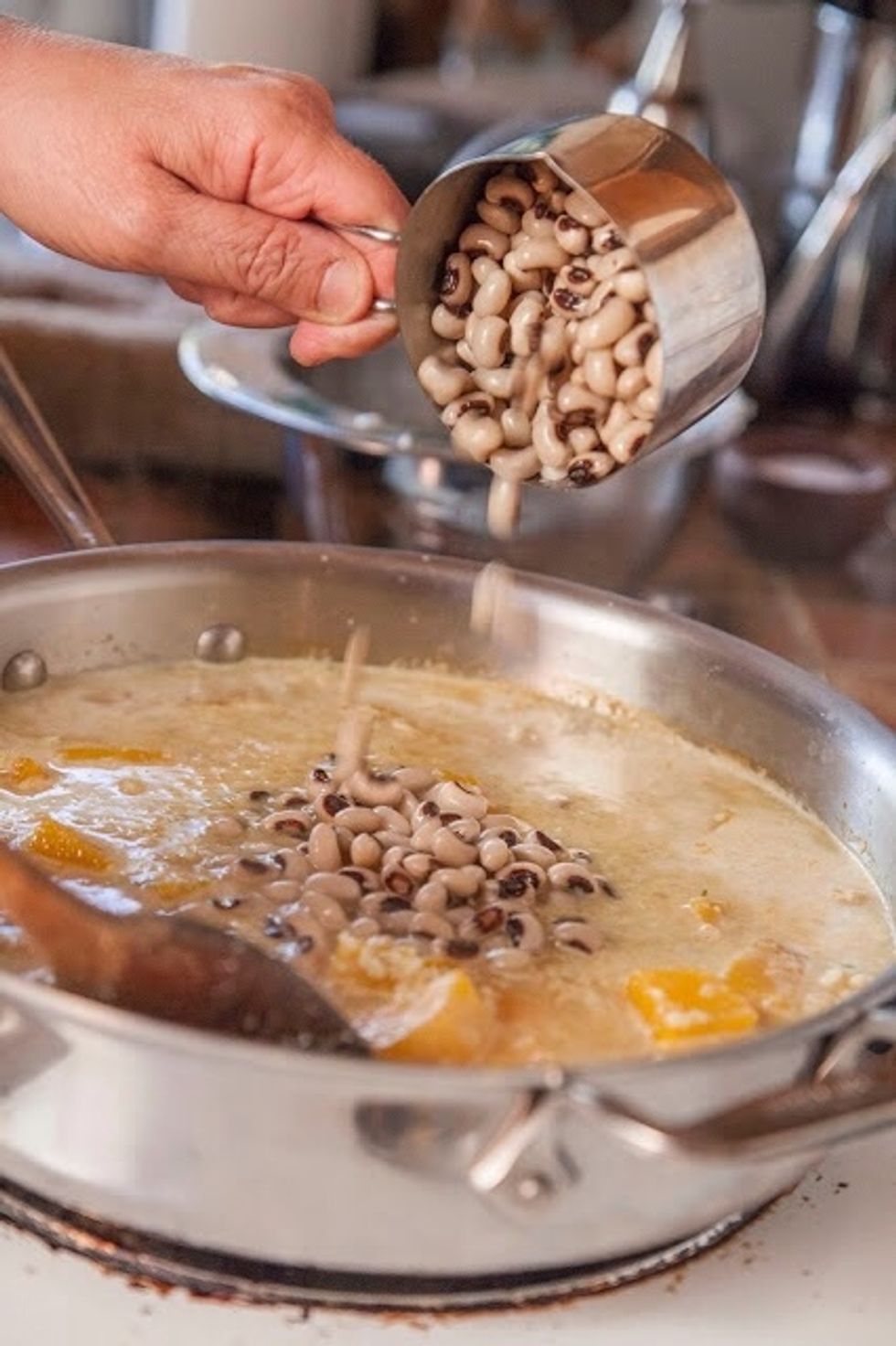 Add in the black eyed peas.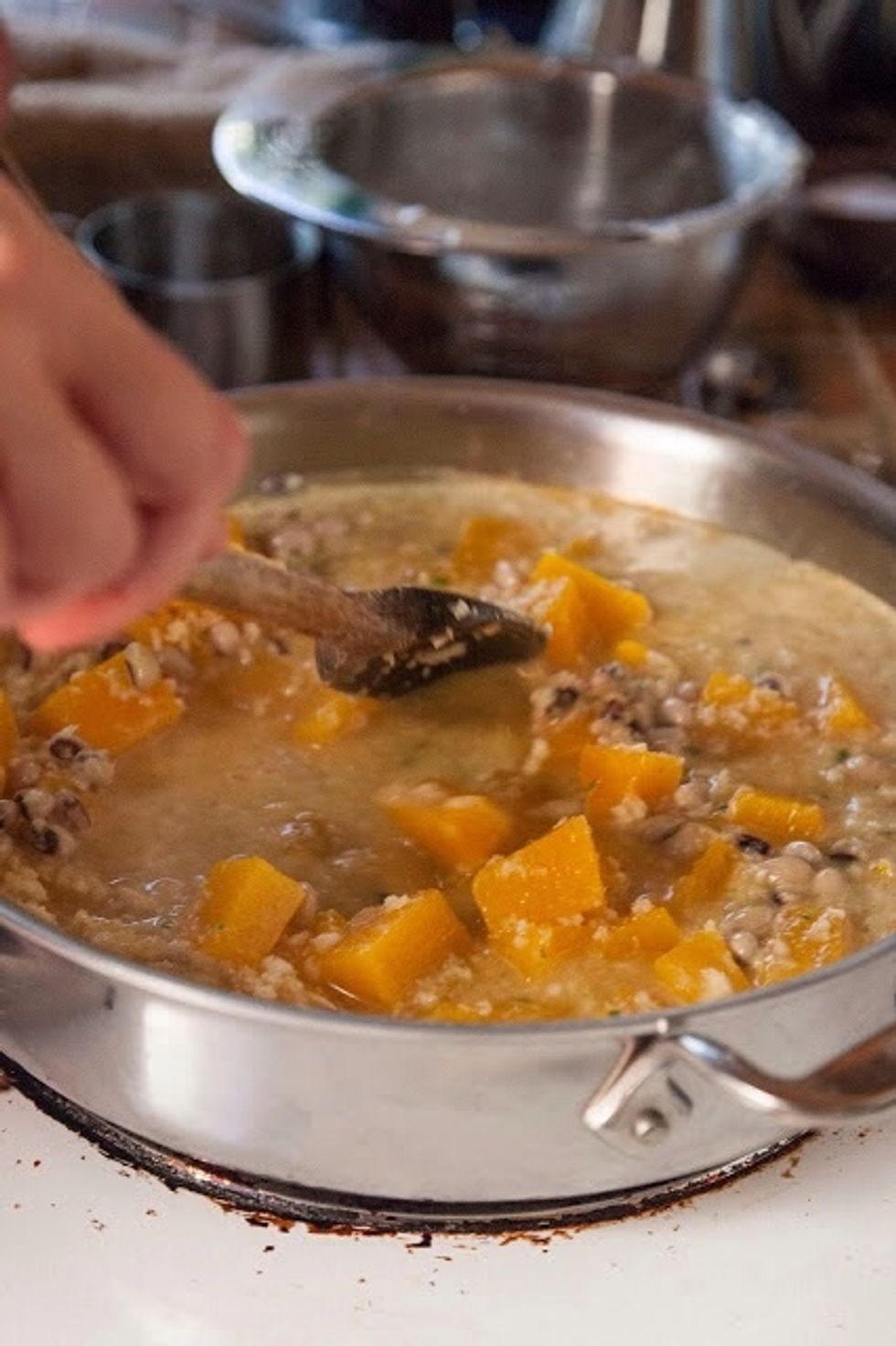 If it looks too thick you can add a bit more water to thin things out. Stir things around and make sure everything is mixed together well.
Put it back on the heat and simmer it all for about 10 minutes or so.If the stew becomes too thick, always add just a bit of water. When it's all cooked put a lid back on the pan and set it aside.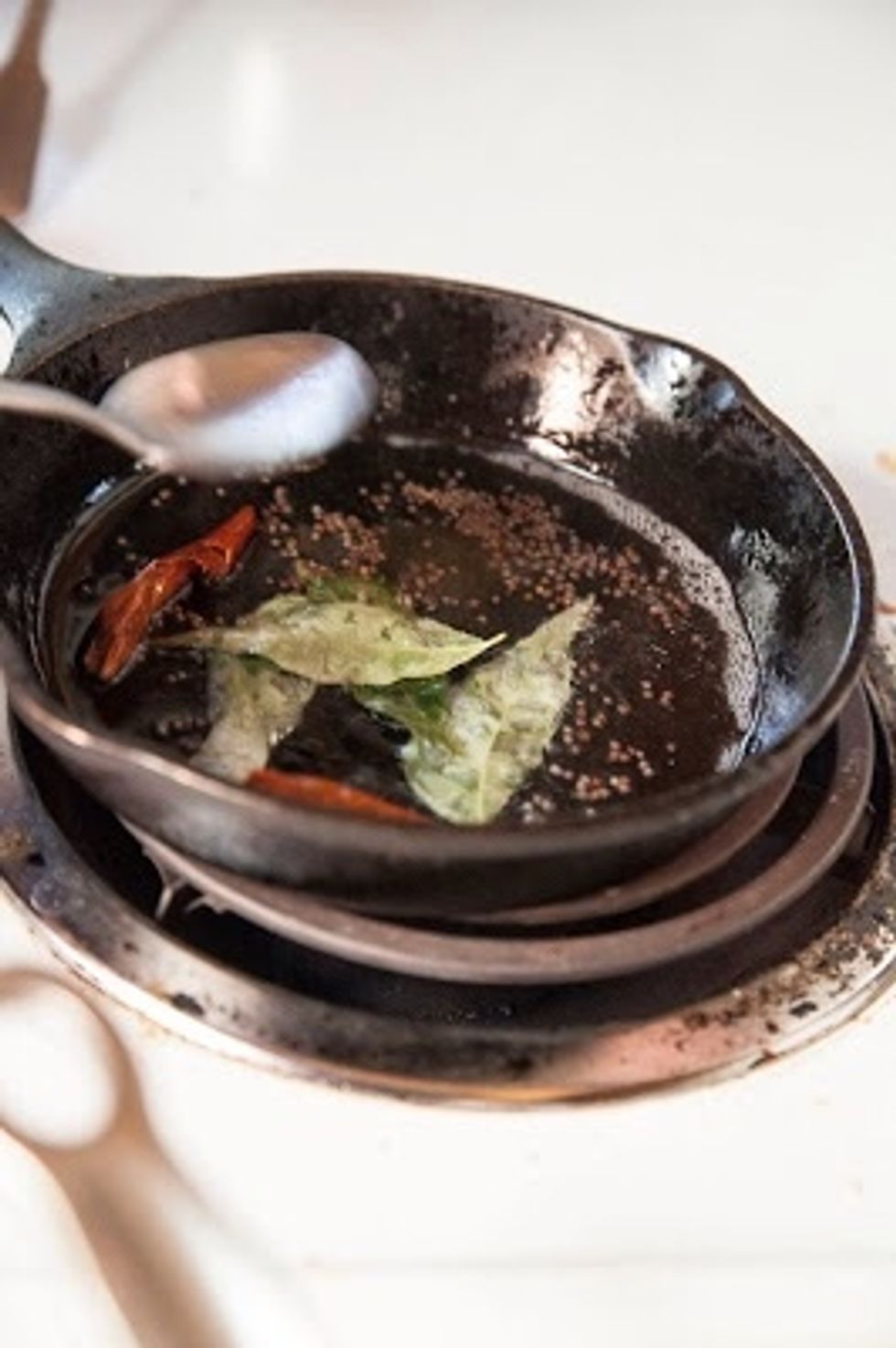 In a small pan or skillet, heat 4 Tbs of coconut oil. When the oil is hot, add in the mustard seeds. When they start to pop and crackle, toss in the curry leaves, and dried red chilies.
Cook until the curry leaves start to crisp up and the red chilies darken. Toss in the 4 Tbs of grated coconut and cook it until it starts to turn light brown.
Don't let it burn. There should be an even golden browning. Pour the whole thing into the pumpkin stew.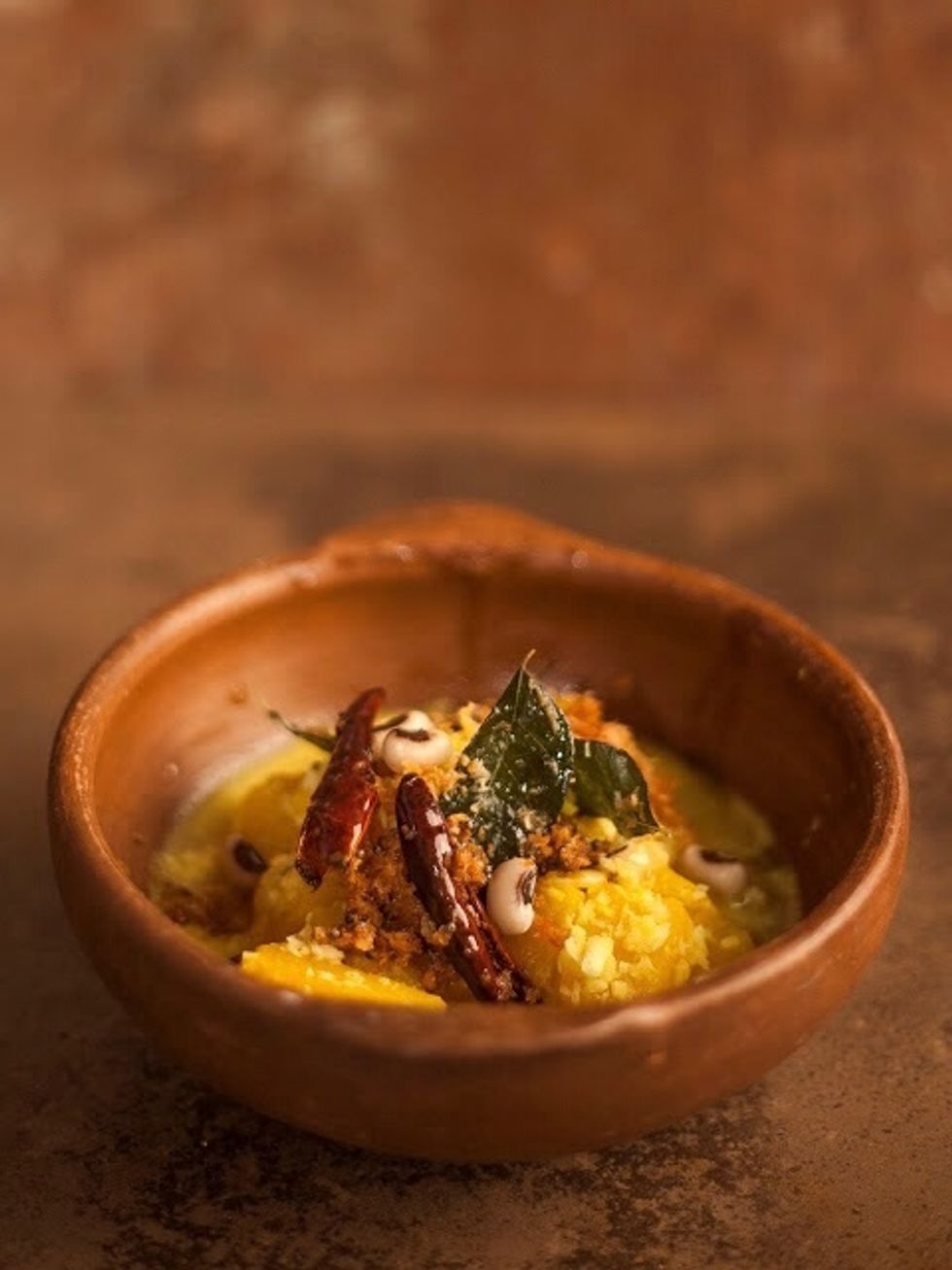 I served this curry hot over Basmati rice with spices, chapatti, green beans with coconut and peanuts and a mango curd.
4.0c Butternut squash, peeled cut into cubes
1.0c Cooked black eyed peas
1/2tsp Turmeric
1/2tsp Kashmiri chili
Salt to taste
1/2c Grated fresh or dried coconut
1.0tsp Cumin seeds
1.0 Serrano chili
30.0 Curry leaves (optional)
1/2tsp Brown mustard seeds
3.0 Dried red chilies seeded and crumbled
6.0Tbsp Grated coconut fresh or dried
4.0Tbsp Coconut or other vegetable oil
Kathy Gori
Screenwriter, long time Indian cook, lover of Indian foods, Saturday morning Cartoon voice. For more recipes visit my website www.thecolorsofindiancooking.com