This the pandan paste that I used.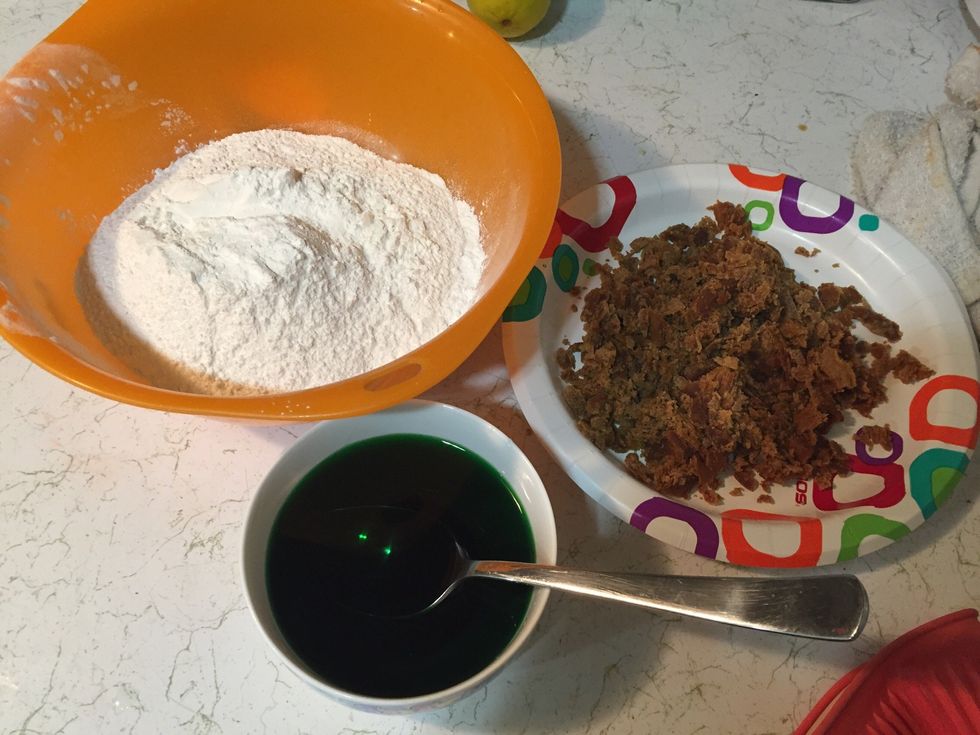 Add 1 tsp of pandan paste to the water and stir everything well. Chopped your palm sugar and placed glutinous rice flour and pinch of salt in a bowl.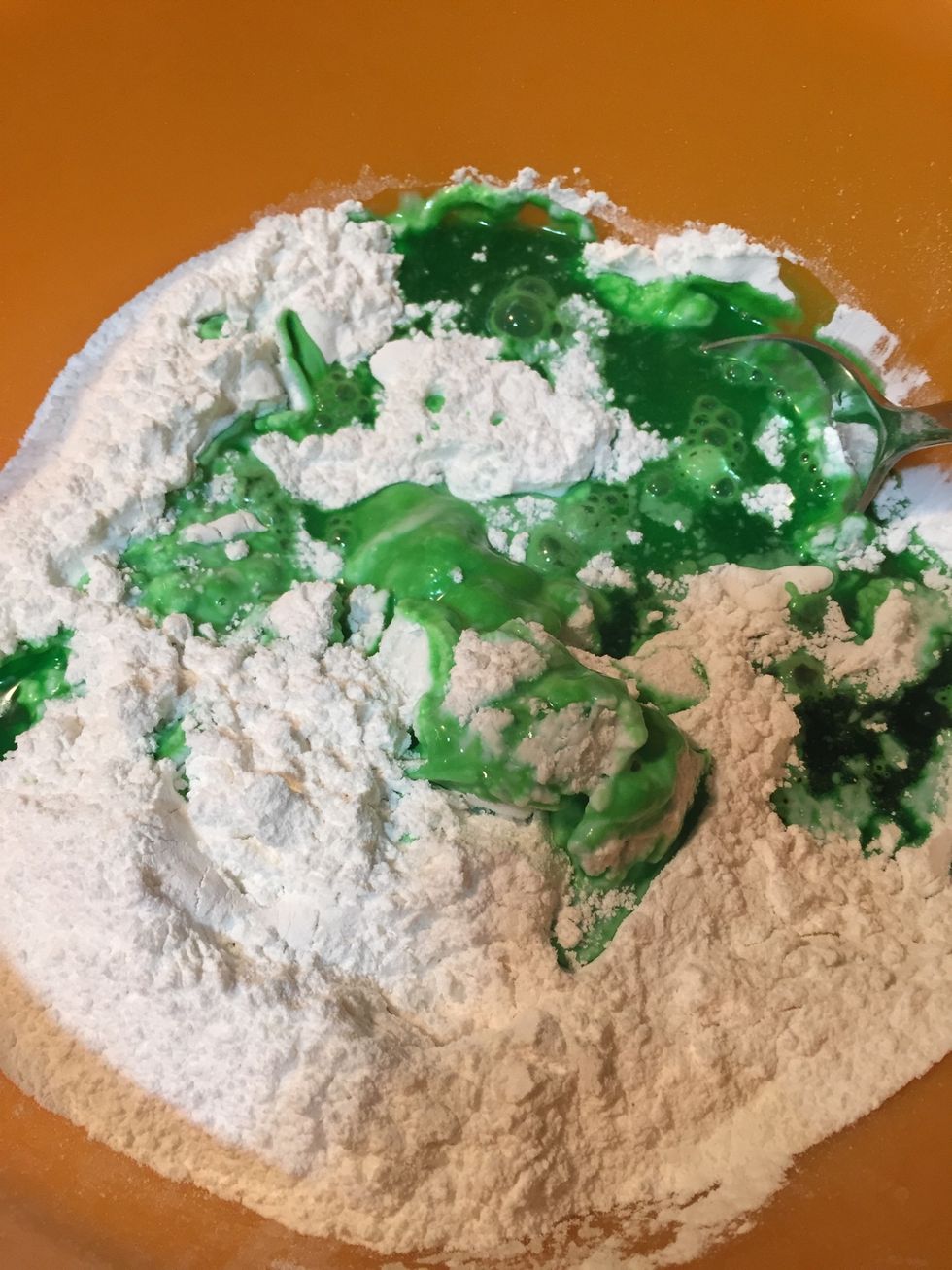 Add the pandan mixture to the flour and stir everything with a spoon.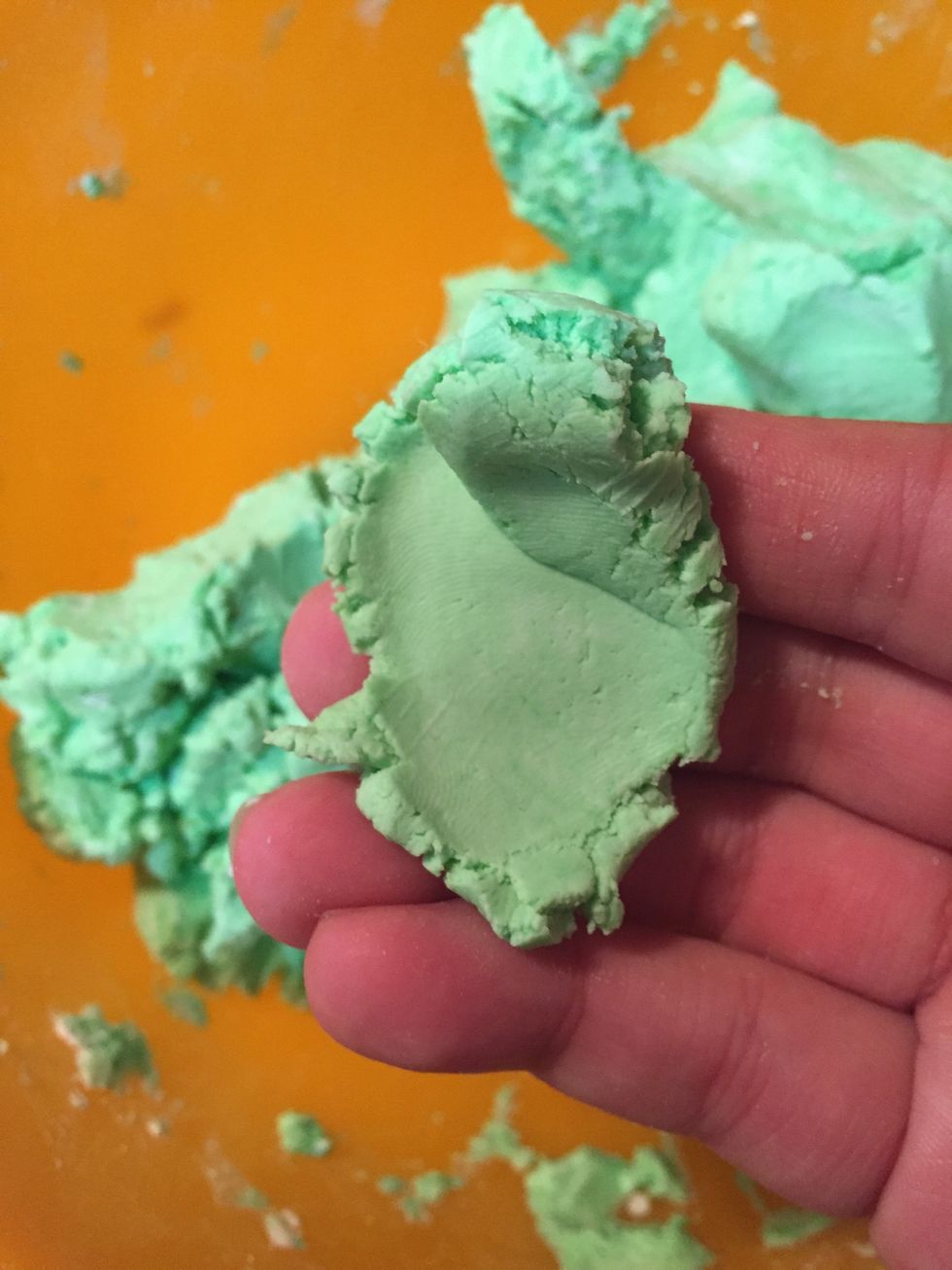 The dough should be smooth and easy to work it. If the dough break, add little bit more water. Meanwhile in a pot, boiled 5 cups of water.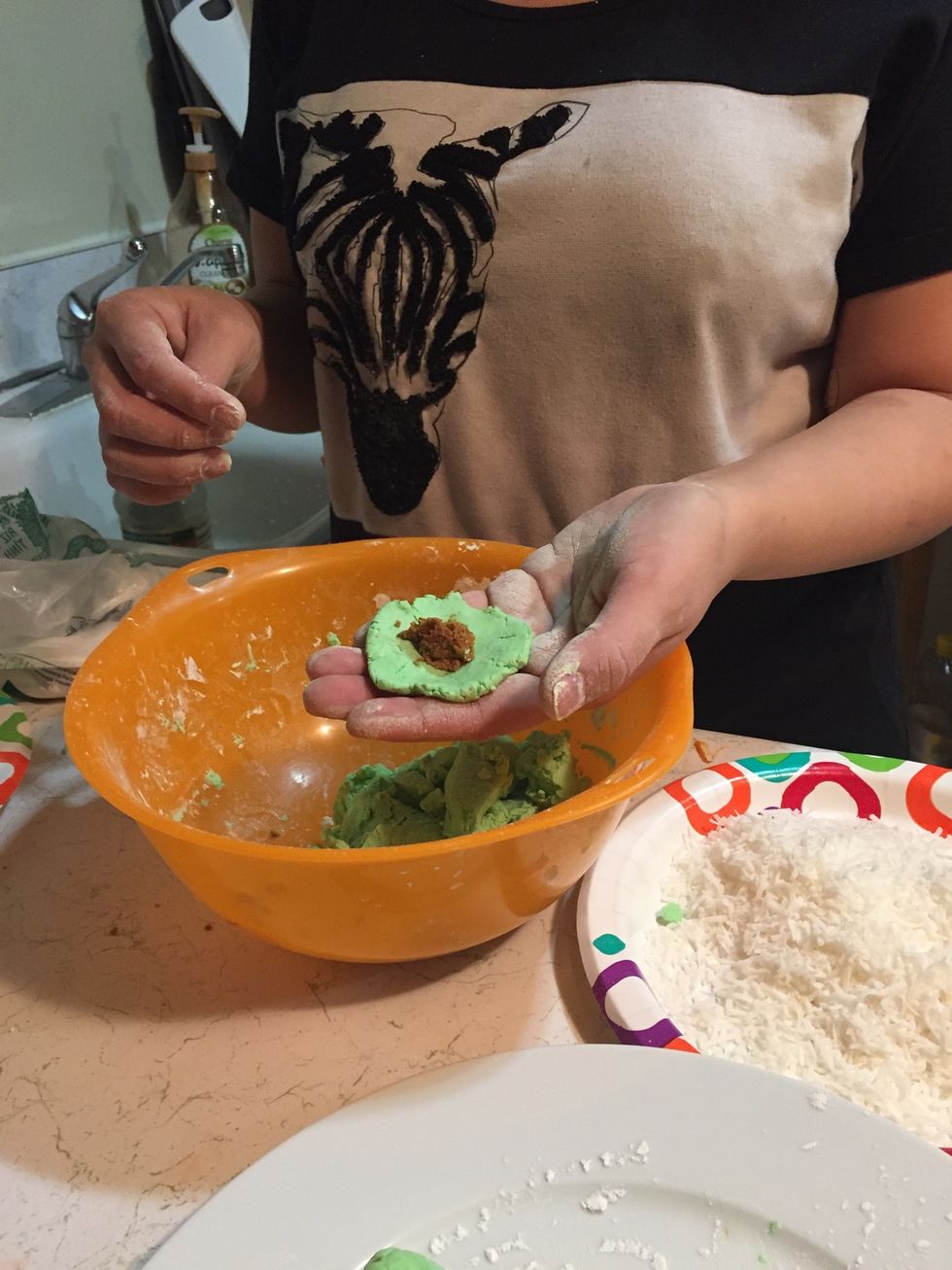 Take on tablespoon of the dough and roll in into a ball. Pinch the middle part and add chopped Palm sugar in it.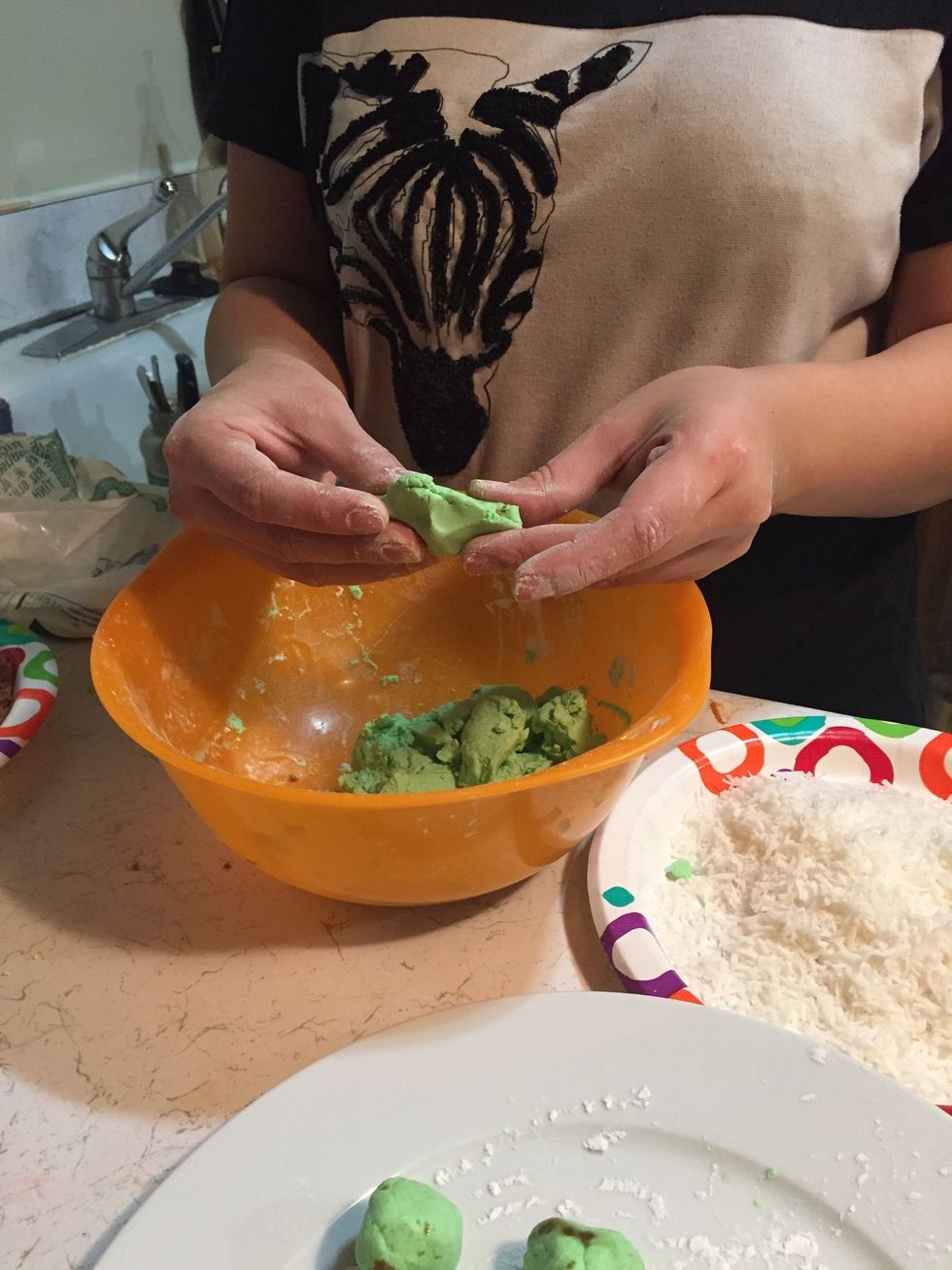 Careful closed it (so none of the Palm sugar come out) and roll it back into a ball.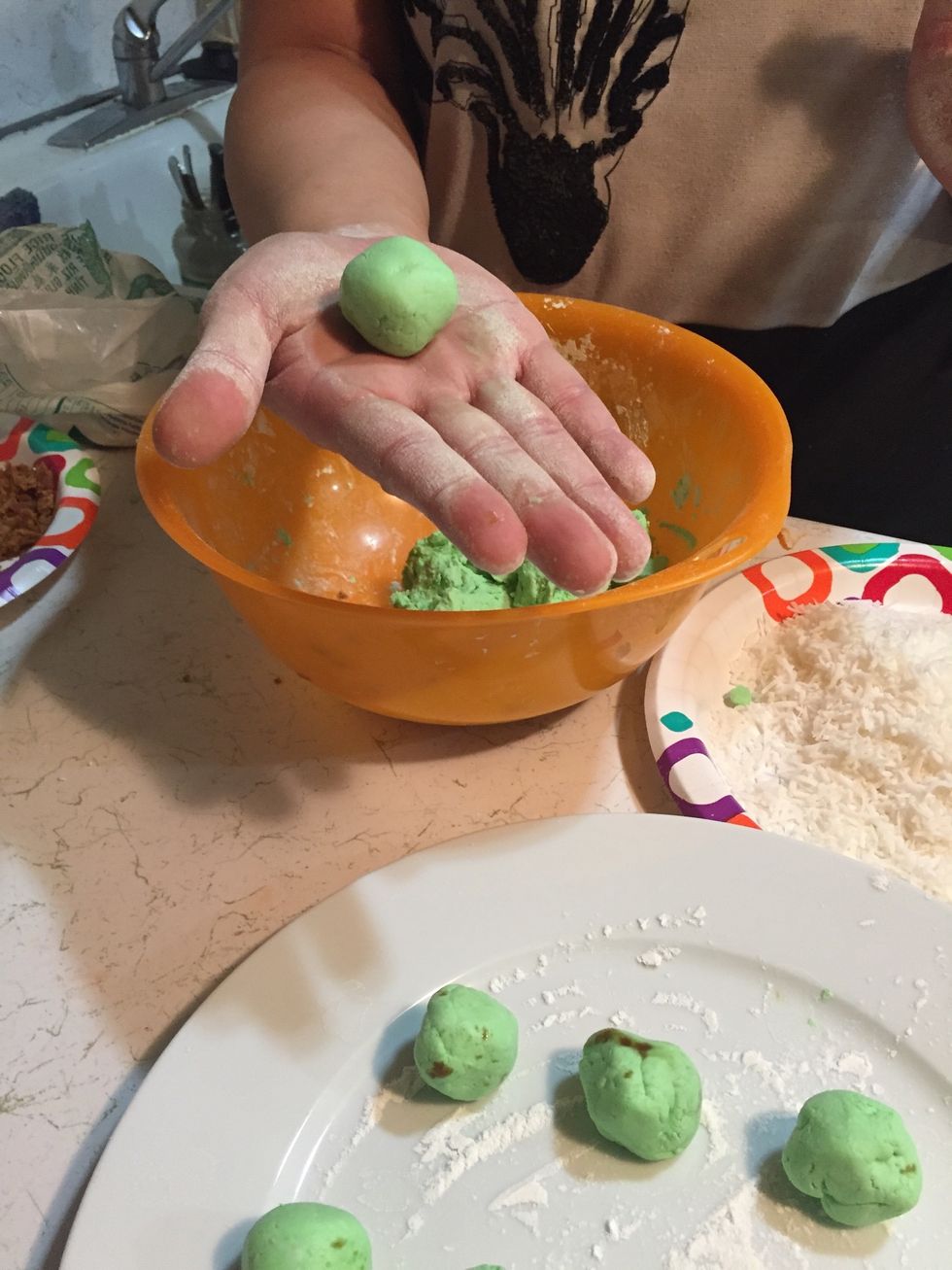 It should look like this. Arrange the keplon in a plate dust with rice flour to prevent sticking.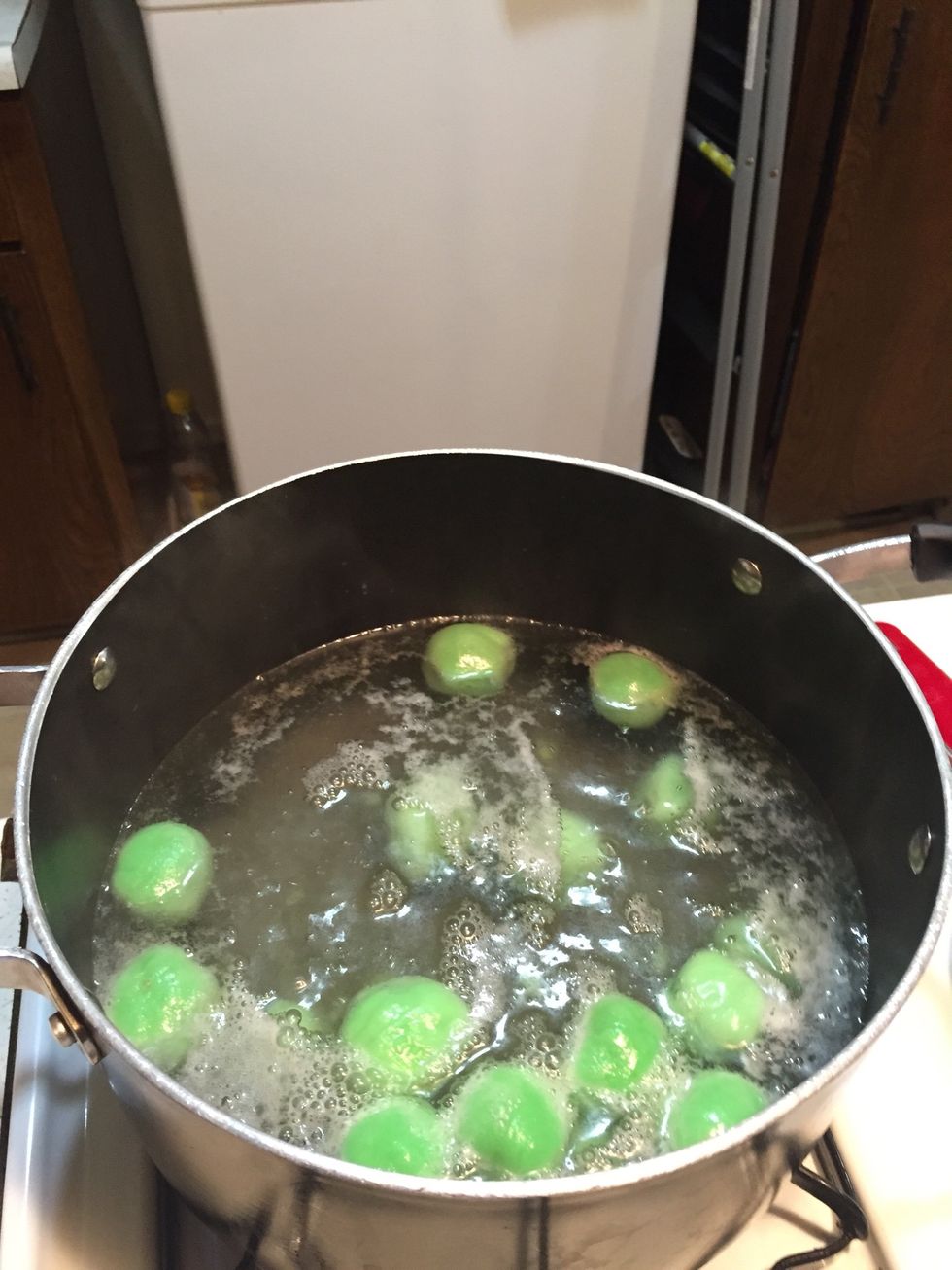 Dropped Klepon in boiling water. Cook them until they float around 30-45 seconds.
Strained the water.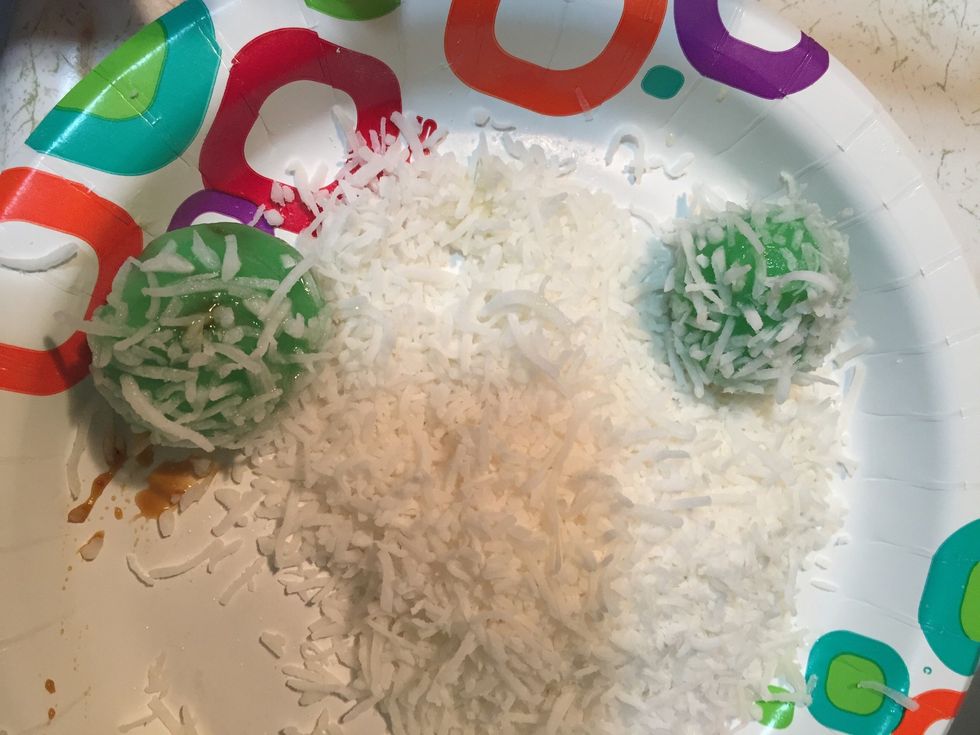 Dropped to the coconut and cover all sides of Klepon with coconut.
Allow them to cooled down before serving it. Enjoy 😄
1/2c Glutinous rice flour
1.0 Block palm sugar/ mexican piloncillo
1/2c Water
1.0tsp Pandan paste
2.0c Coconut
Pinch of dalt
Water