How to make kawaii cherries out of polymer clay !
Make Kawaii Cherries Out of Polymer Clay !
75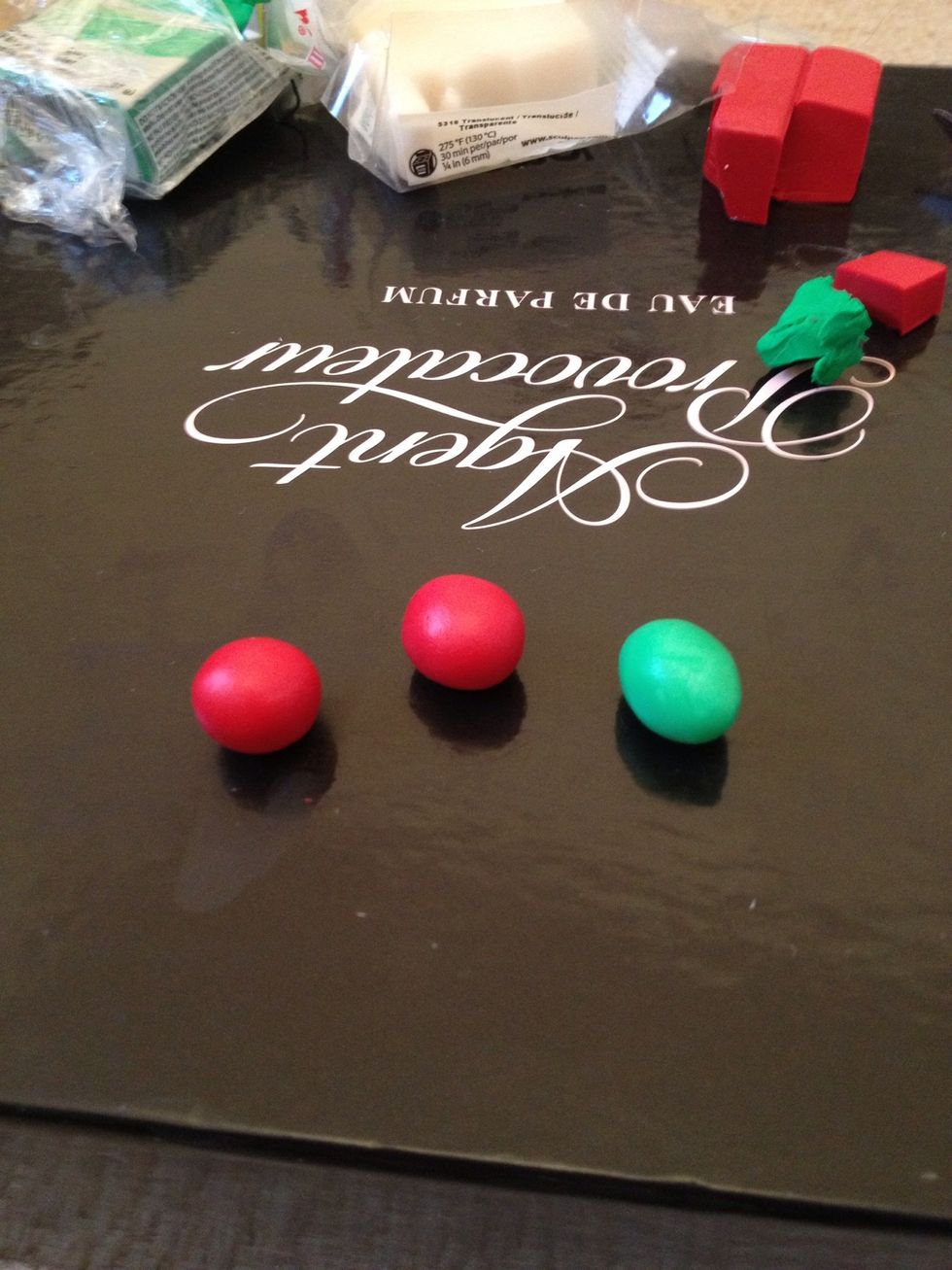 Start with these colours and amounts
Stick the 2 red together.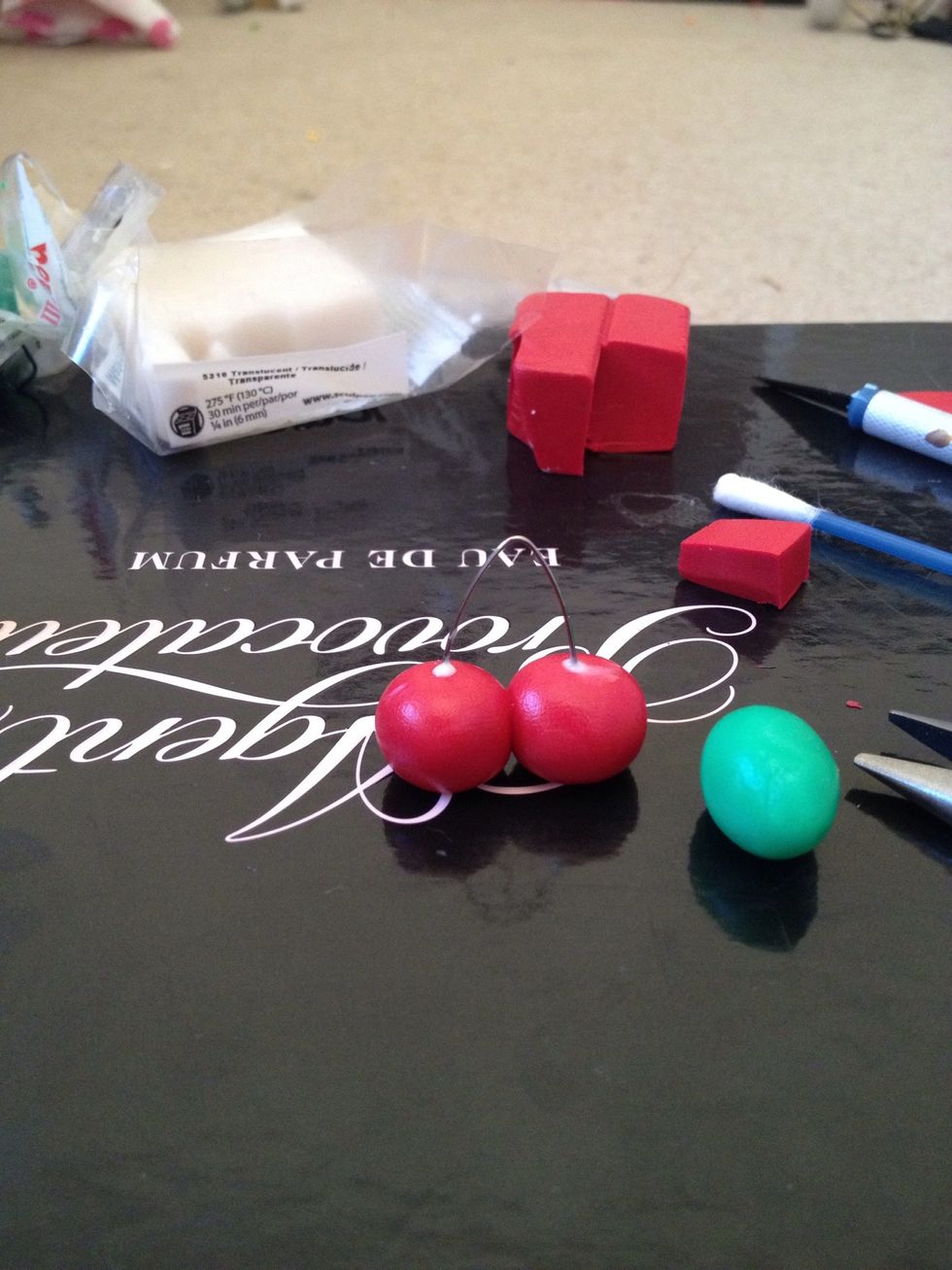 Like so.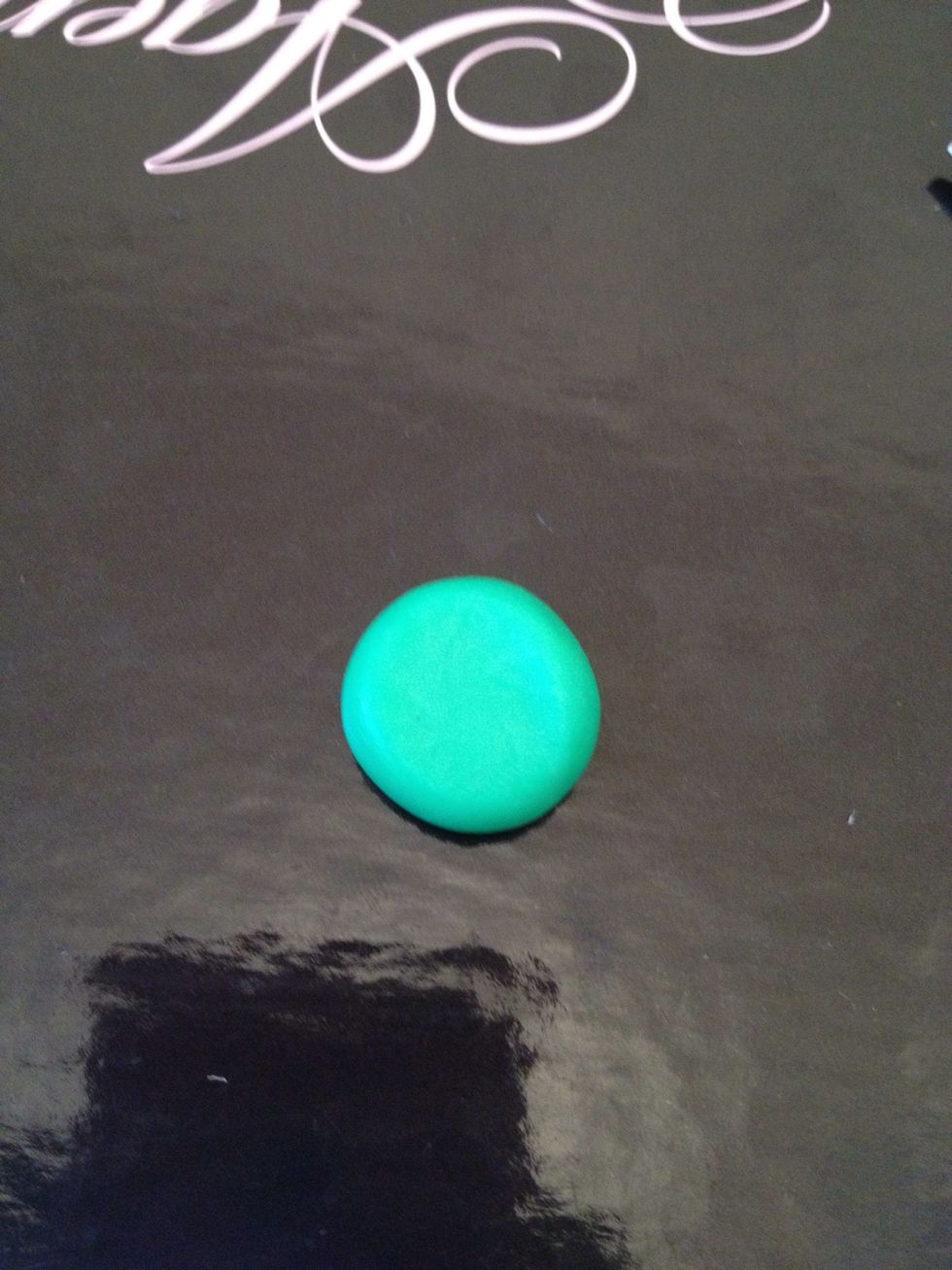 Take your green and flatten it slightly until its like a disc.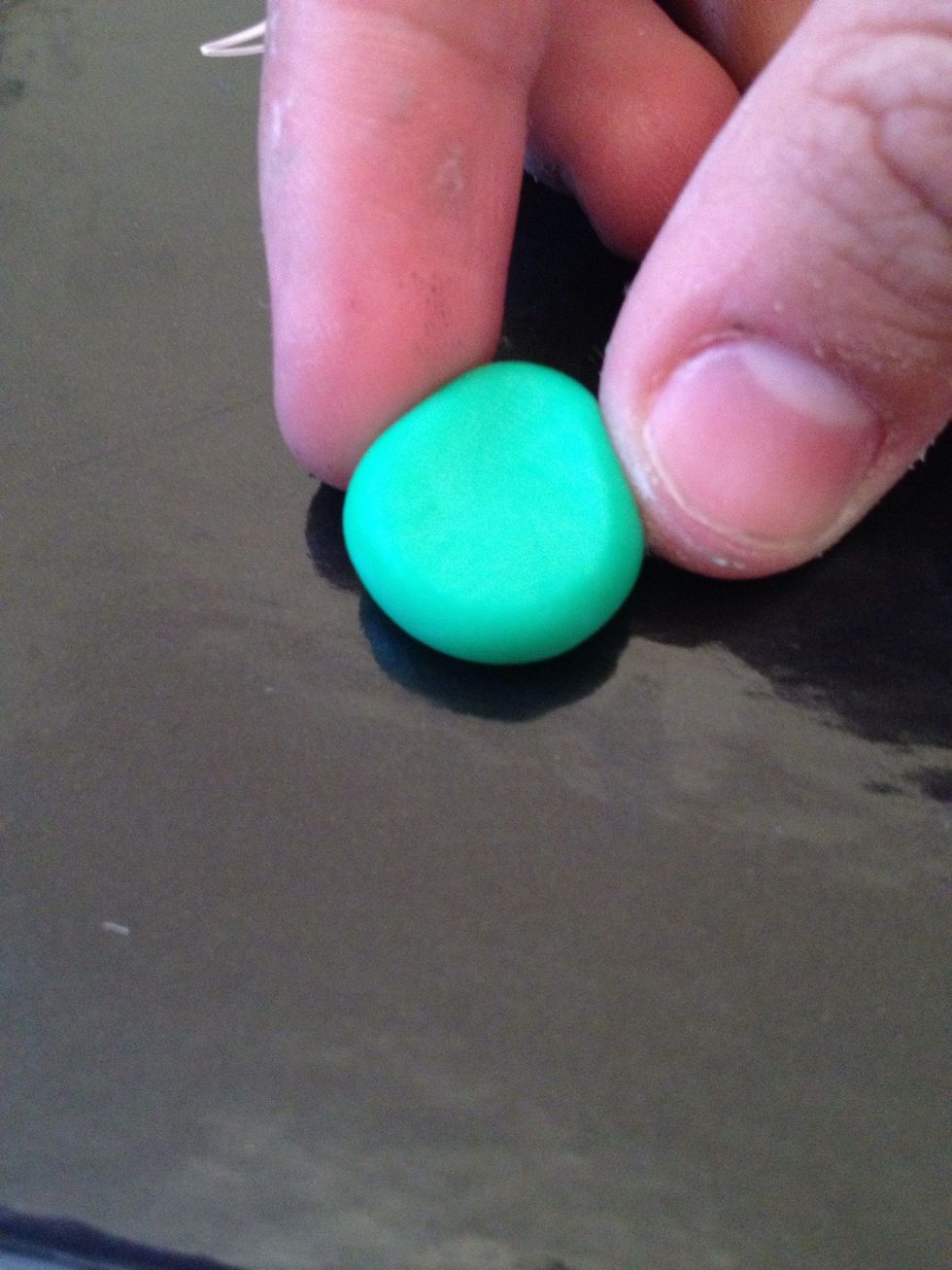 Pinch the top.
Curve it like so.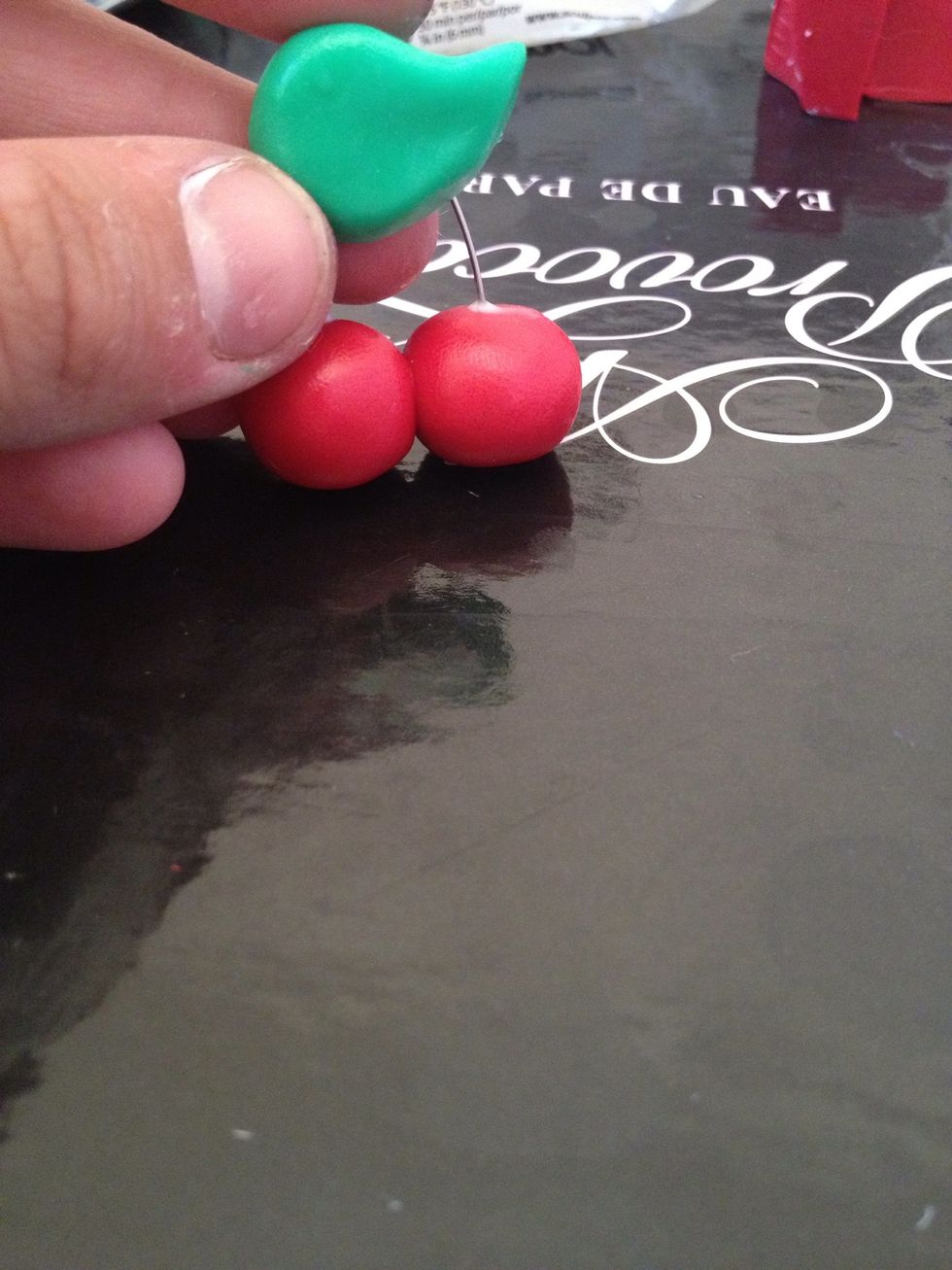 (Tap to enlarge the image) Make sure it looks in the right proportion. I made mine too big.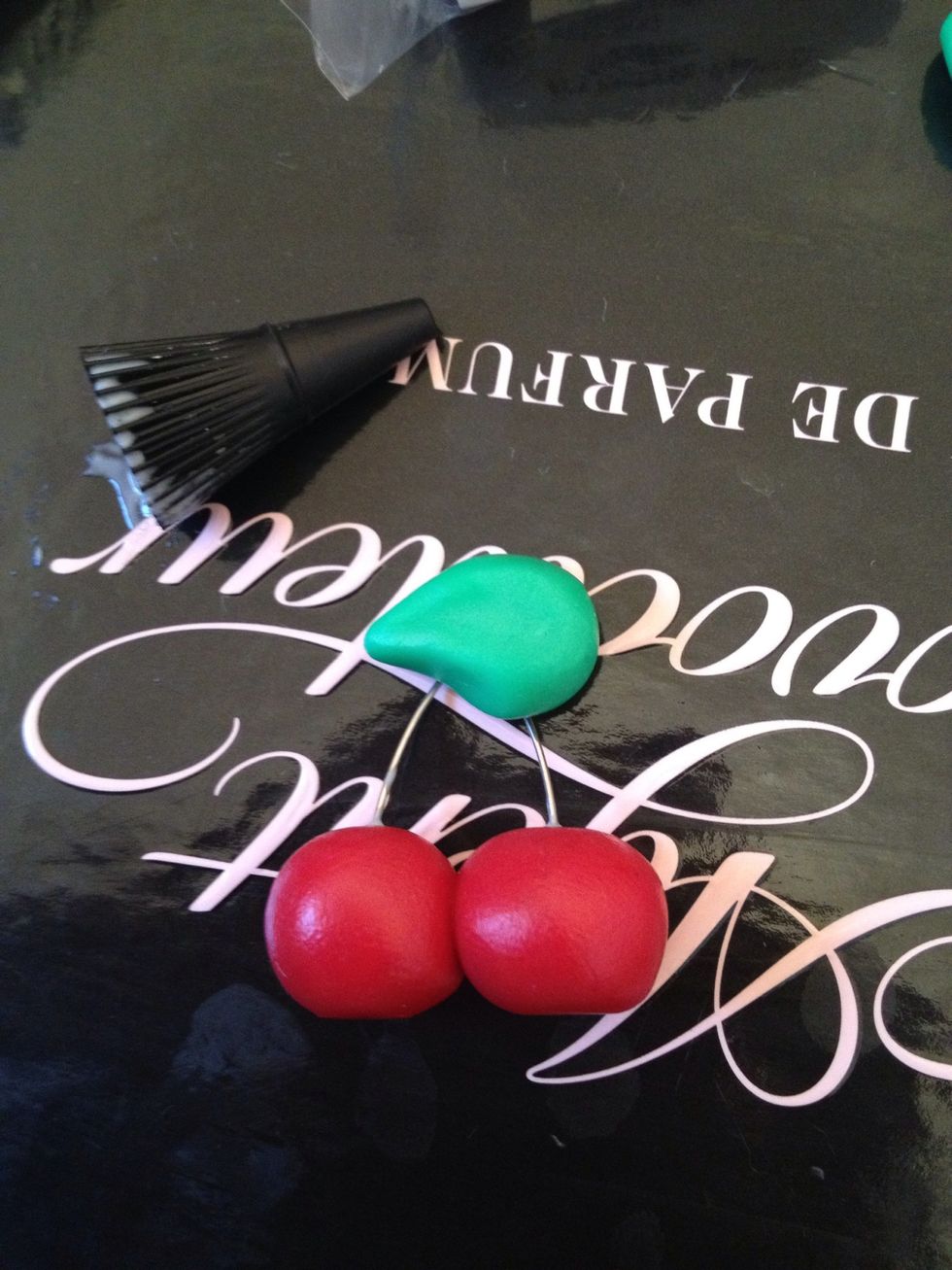 That's better.push the "leaf" into the top triangle of the wire. I also stuck it using some TLS.
Bake it and paint on some Kawaii faces !
Light red clay
Light green clay
Dotting tool
Glue
Black acrylic paint
Eyepin
Metal wire