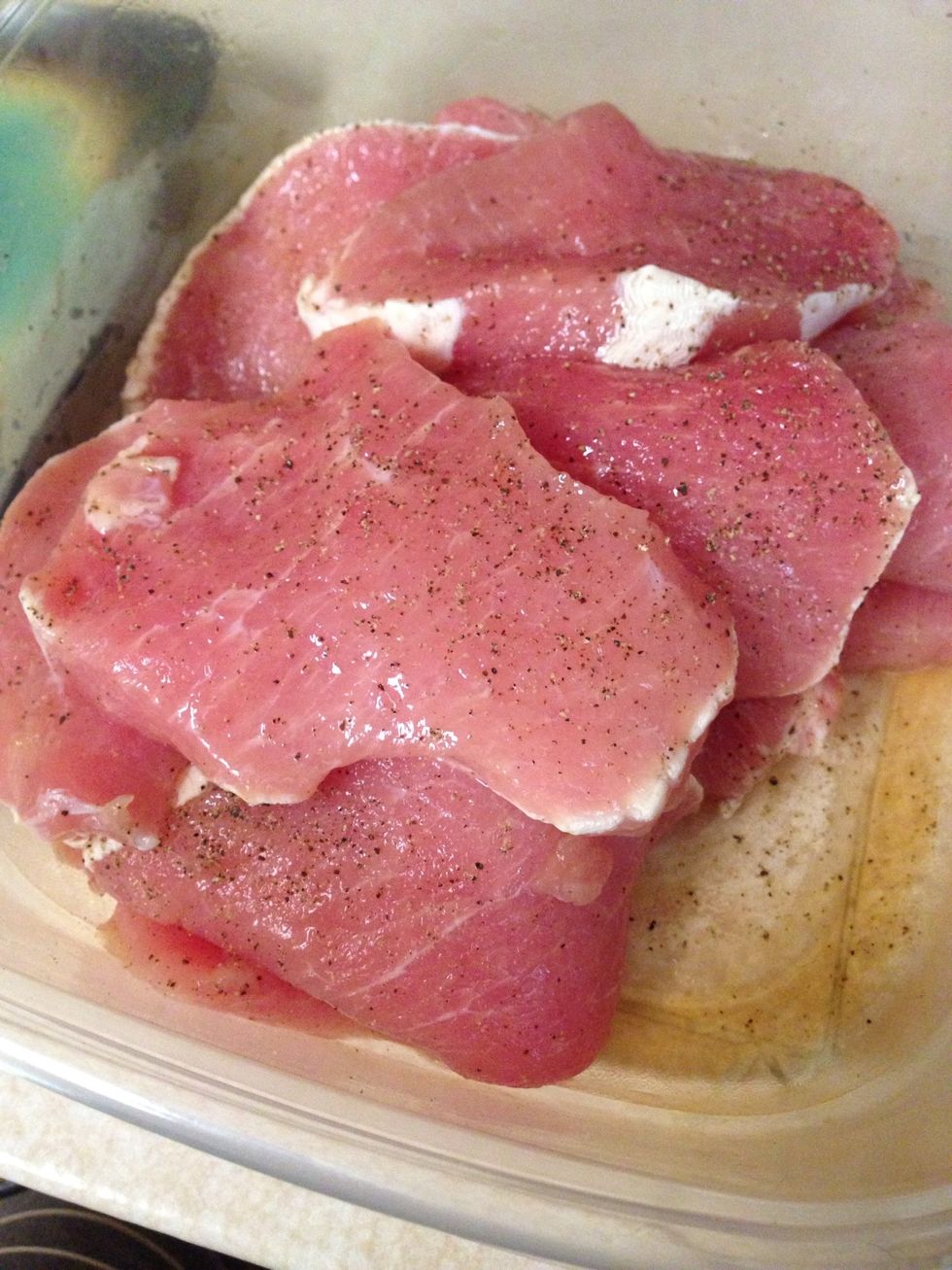 Season pork lightly with salt and pepper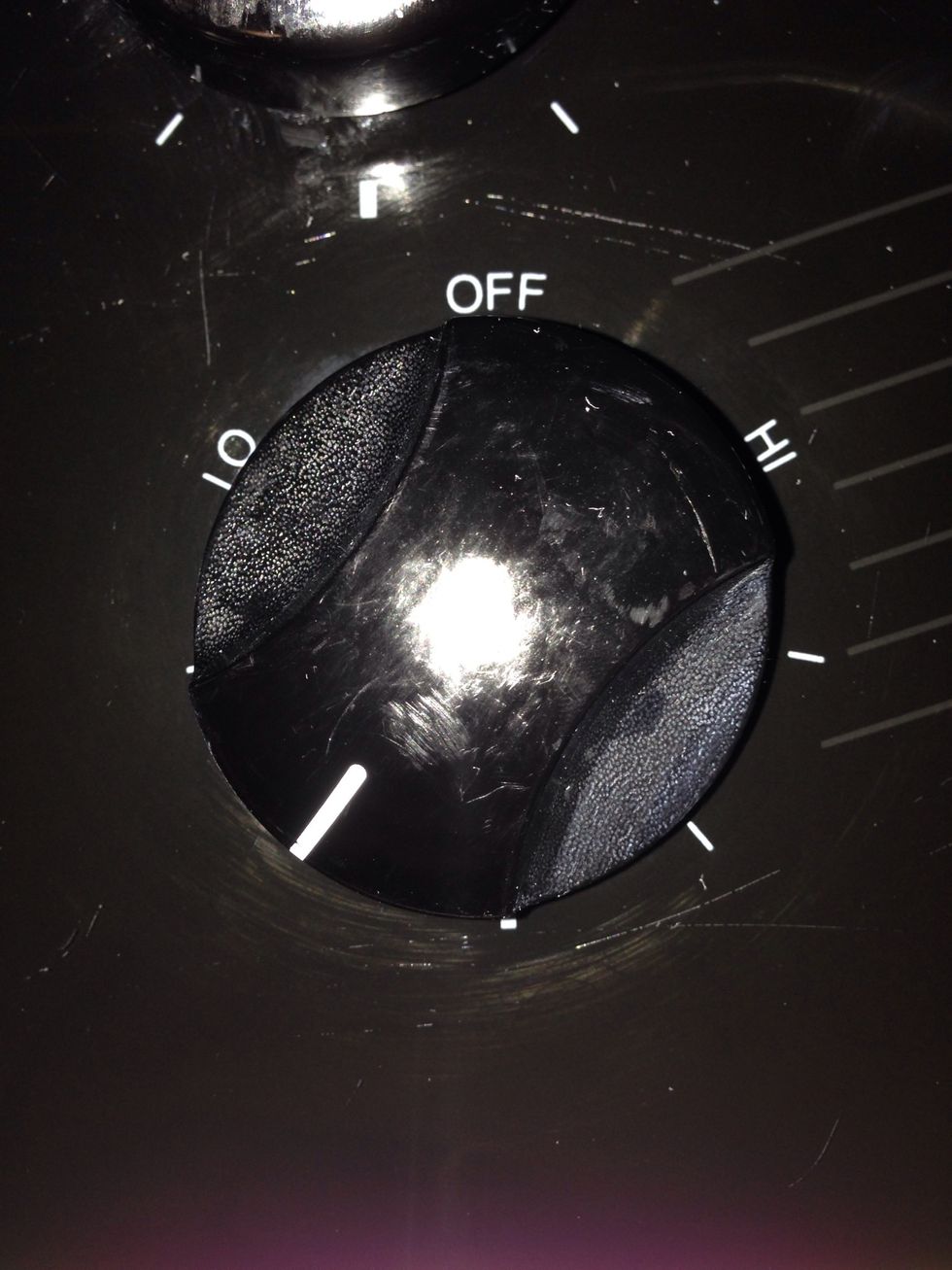 Heat oil on med/low heat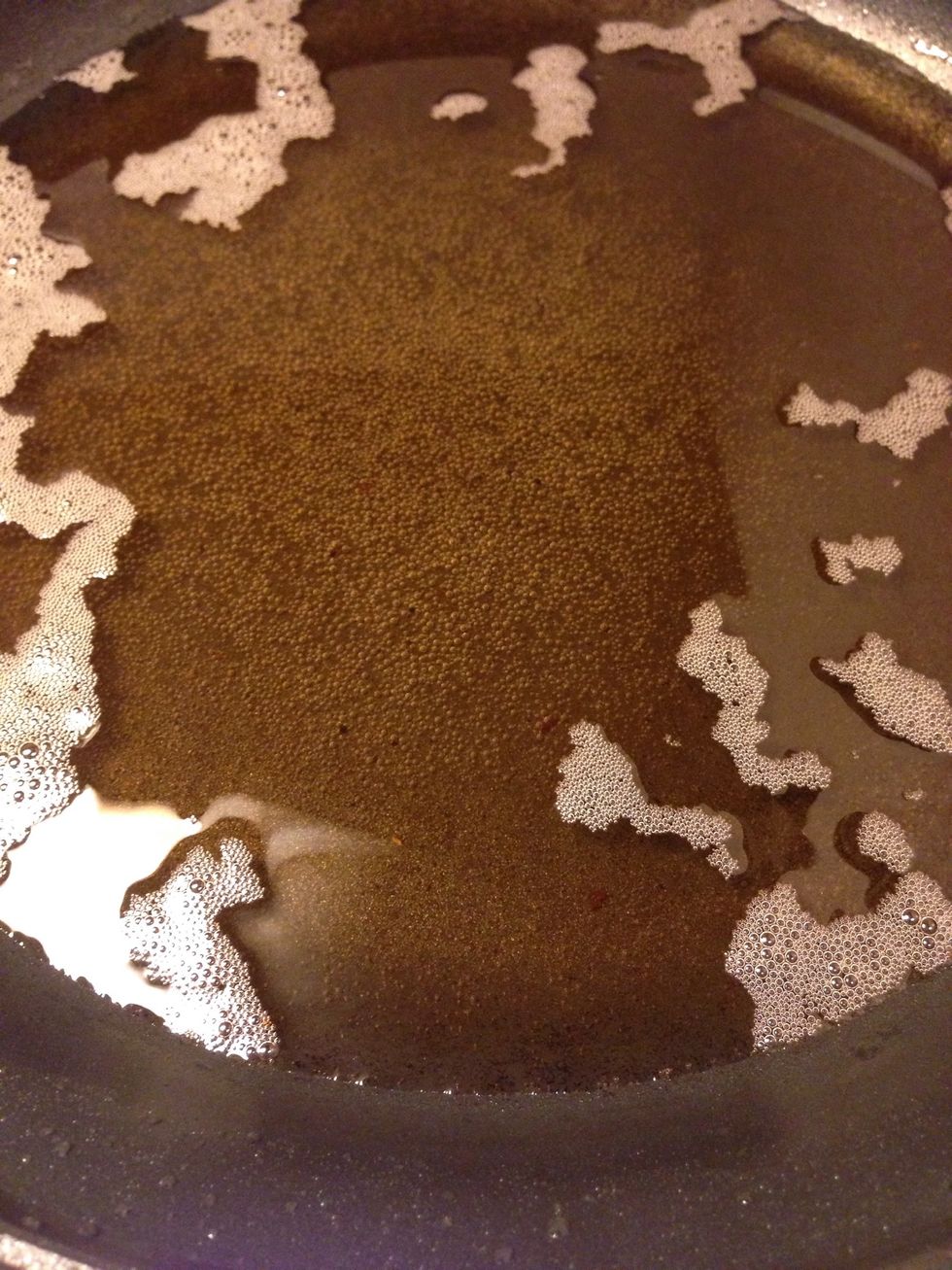 Keep the heat low so the pork can cook all the way through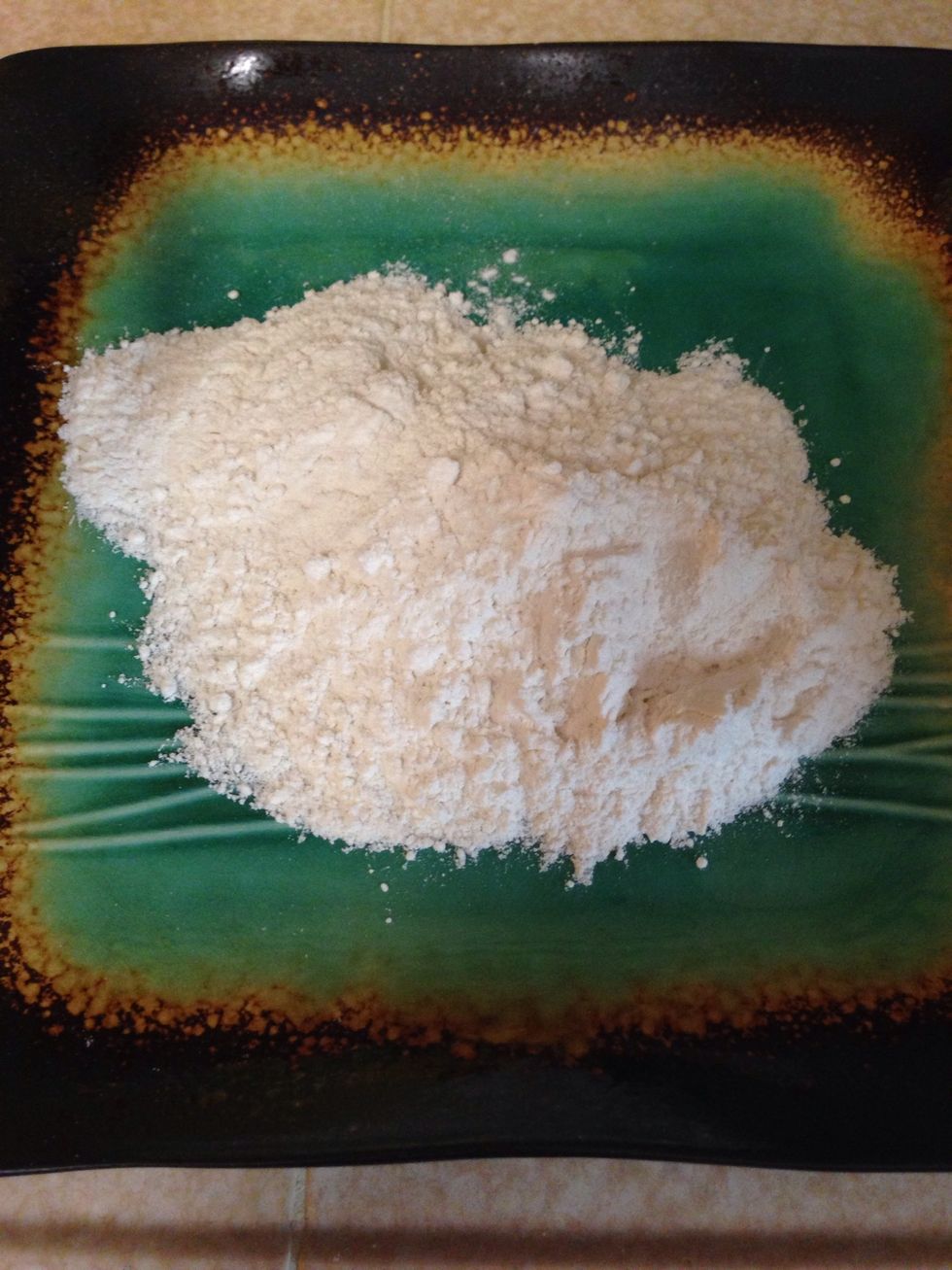 A cup of flour should be enough to lightly coat each cutlet.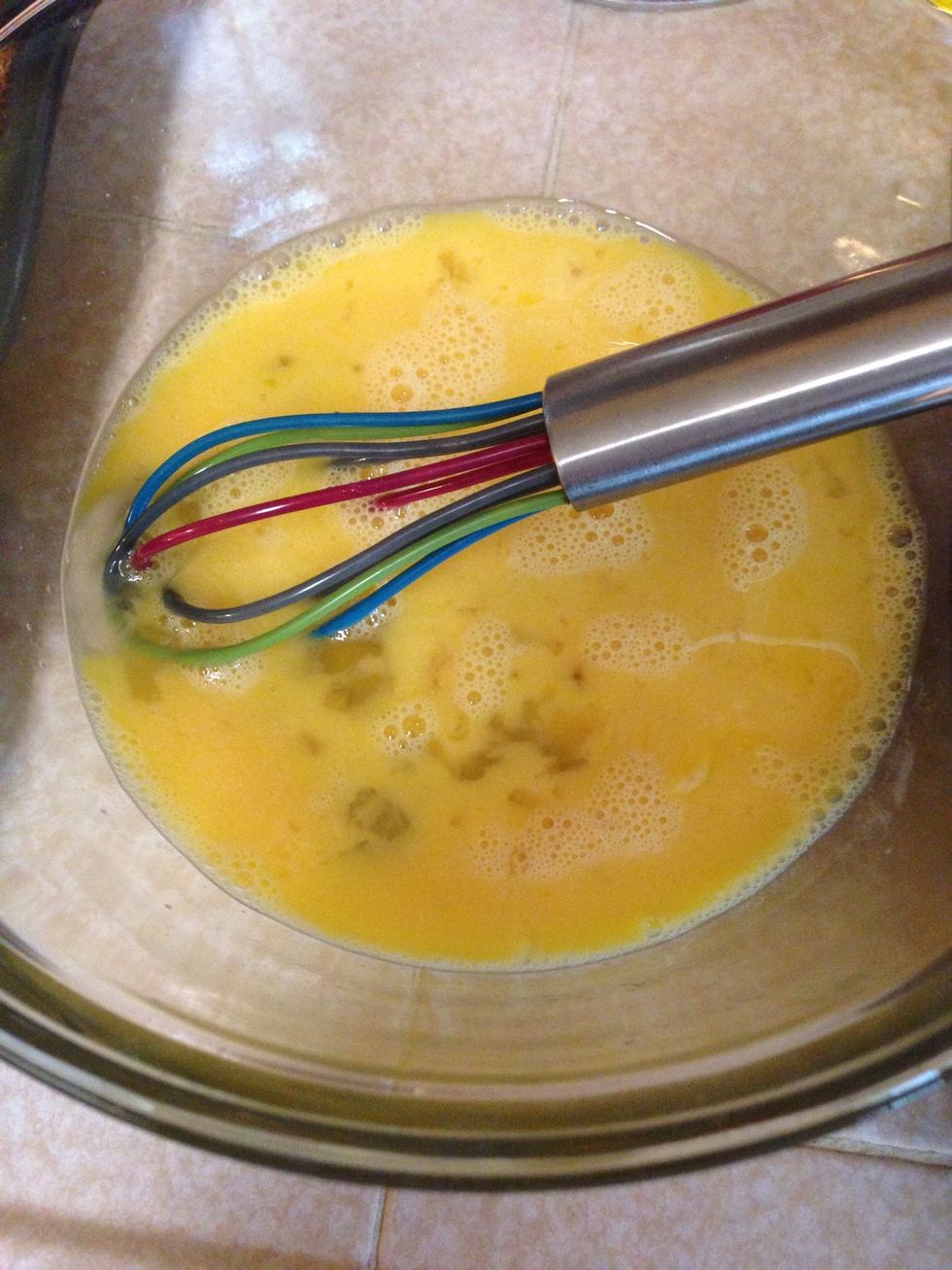 Beat three eggs lightly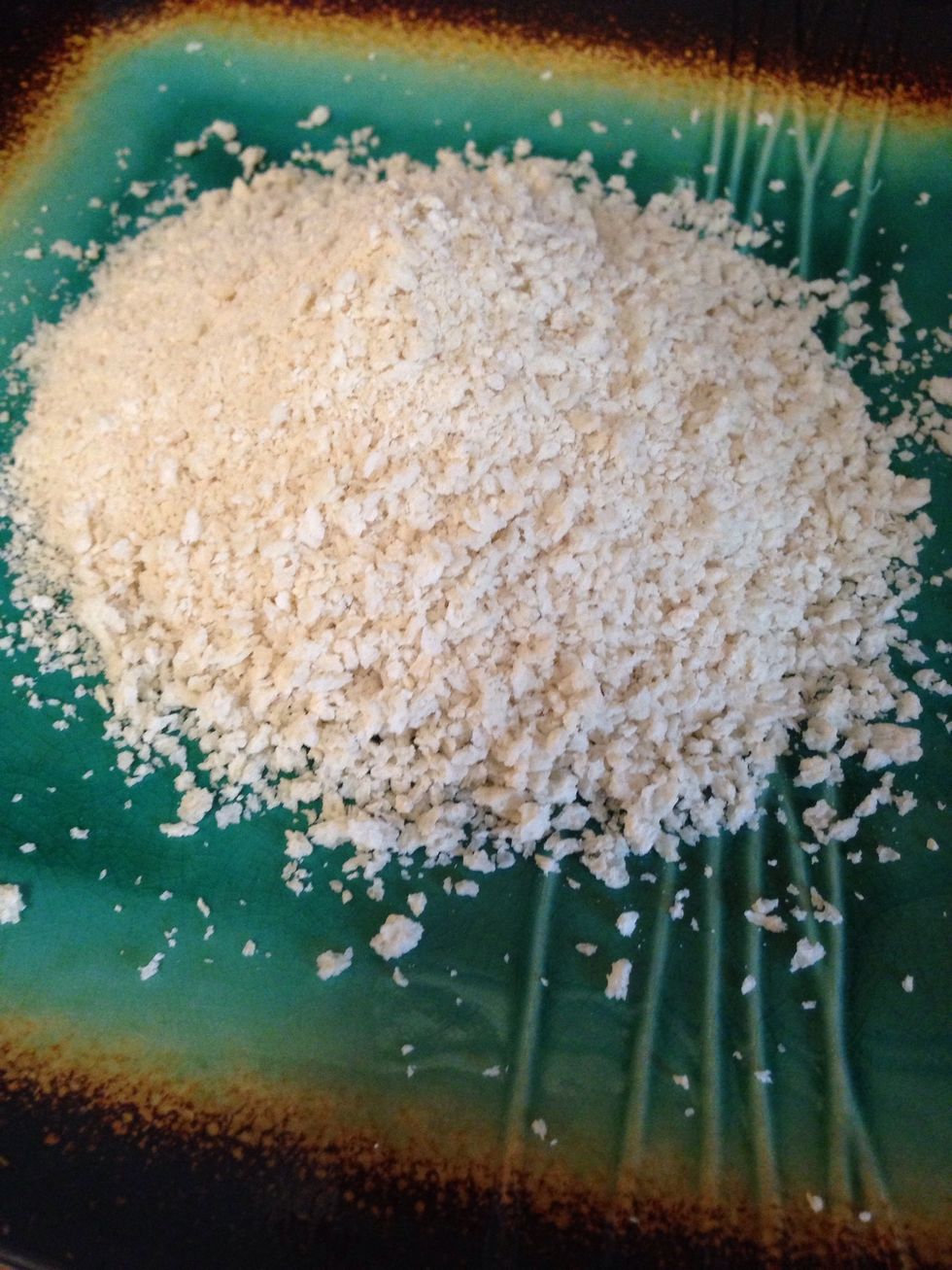 2 cups of Panko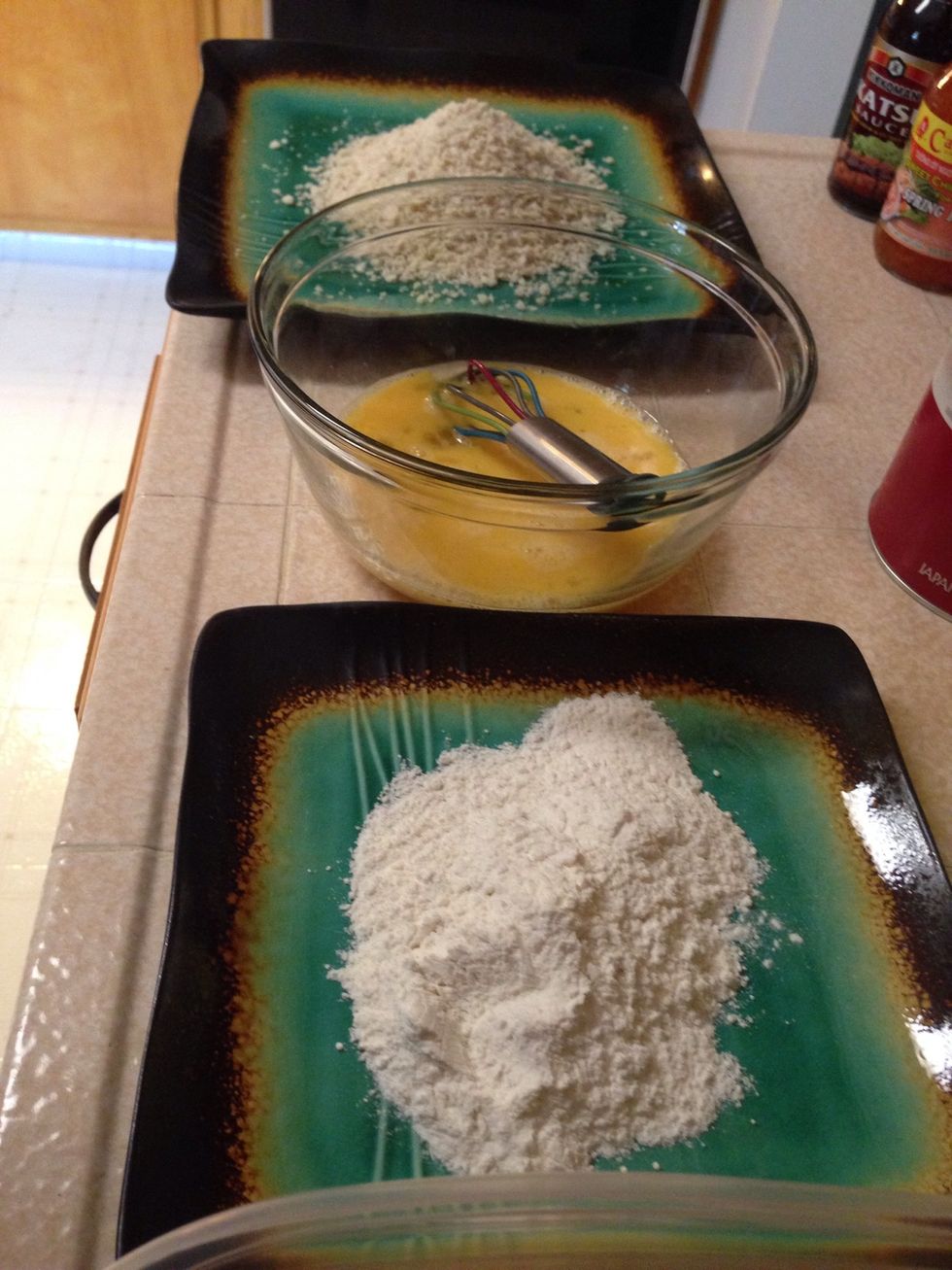 Set up each step in this order. Flour Egg Panko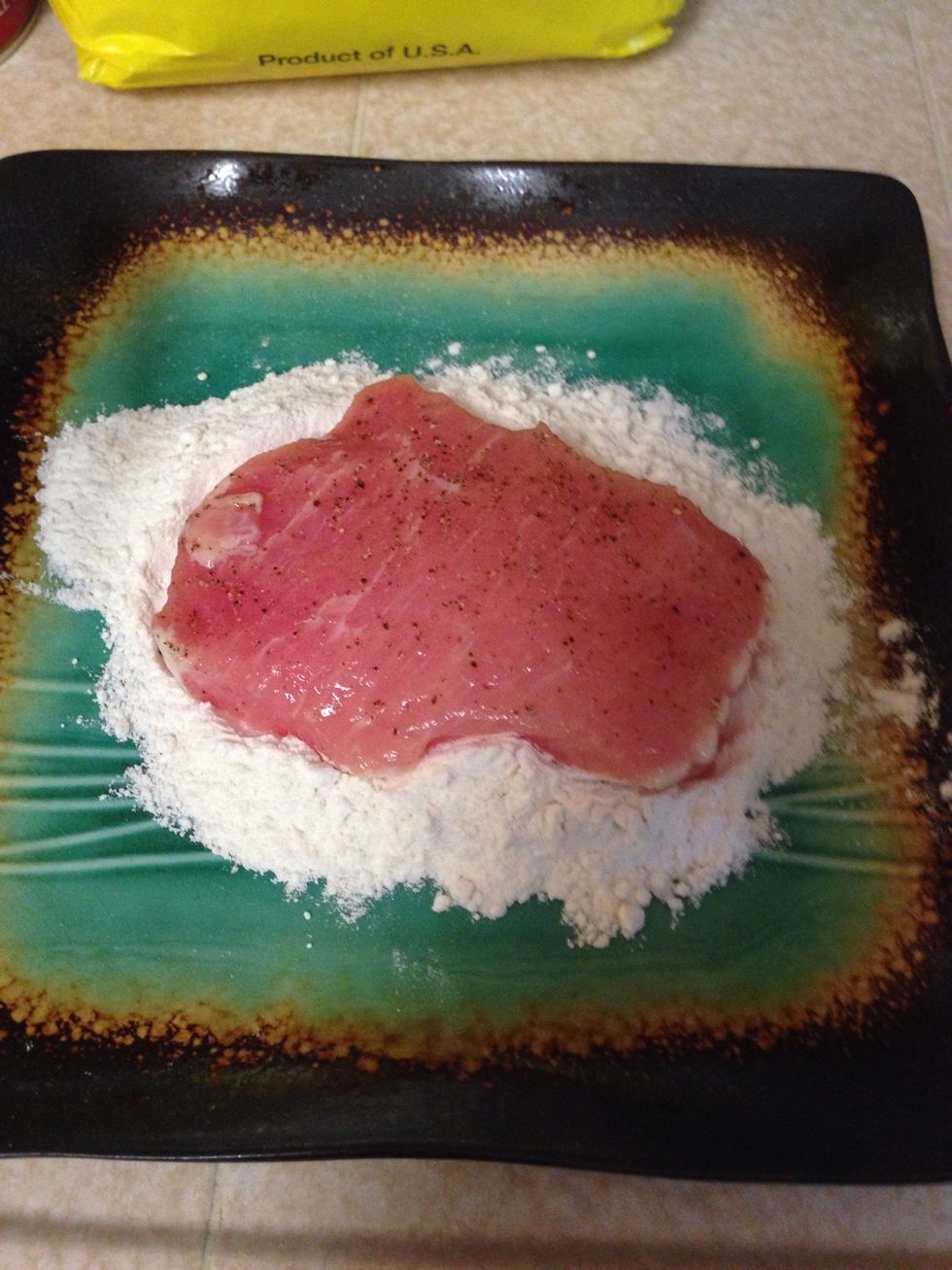 Place seasoned cutlet in flour and coat all sides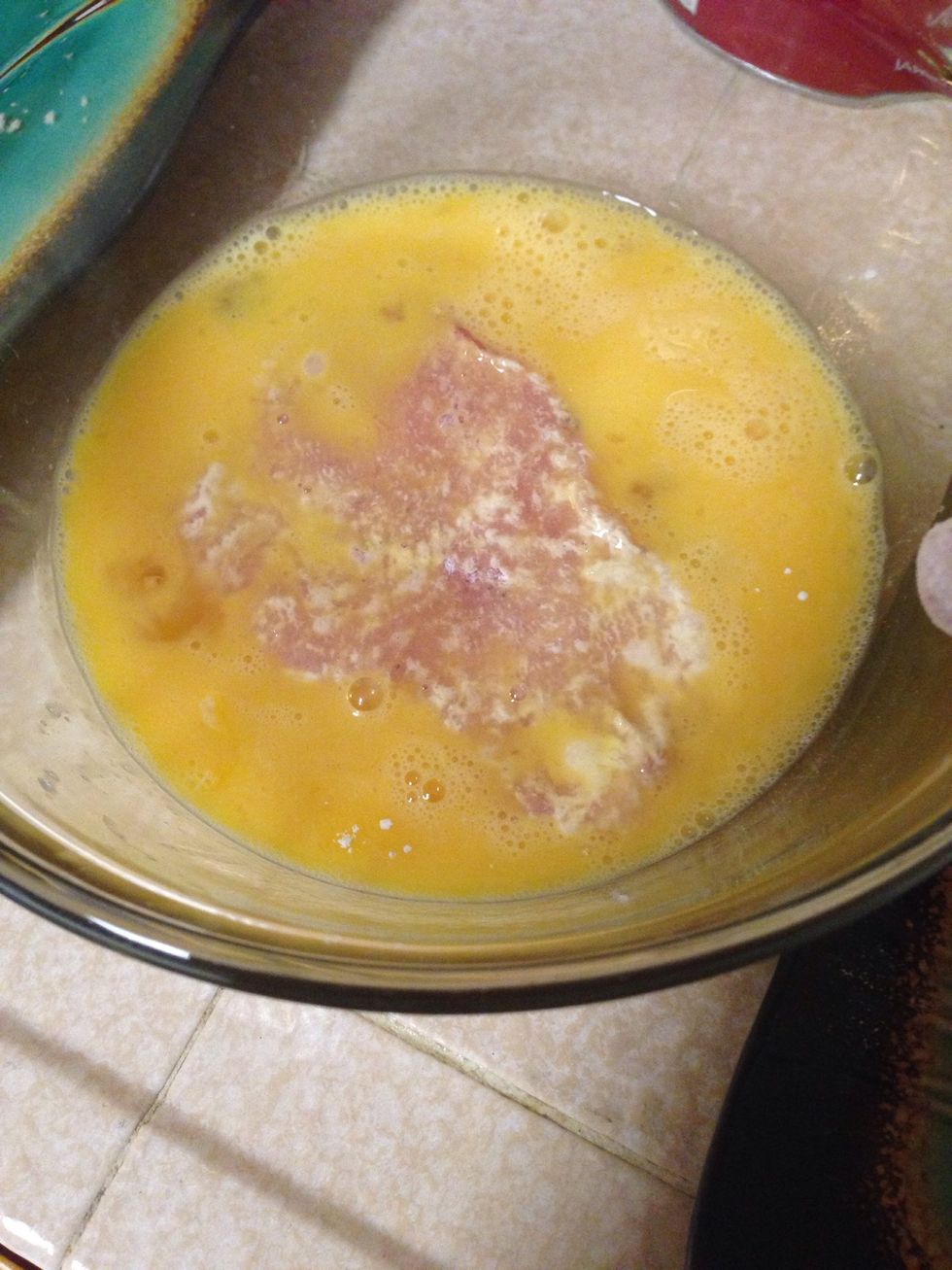 Dip into egg mixture coating both sides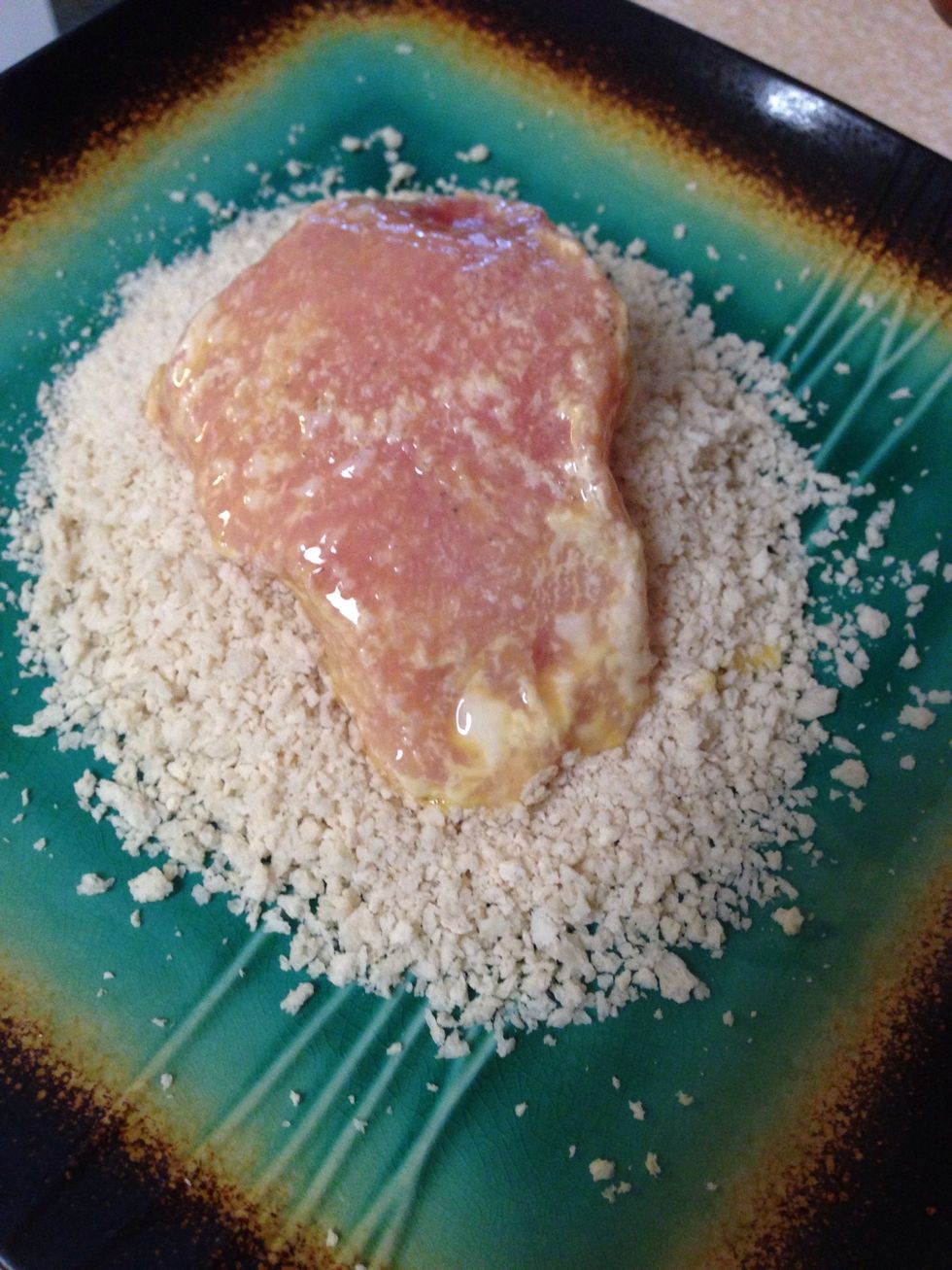 Coat all sides with Panko crumbs
Let fry until golden brown. About 3 min on each side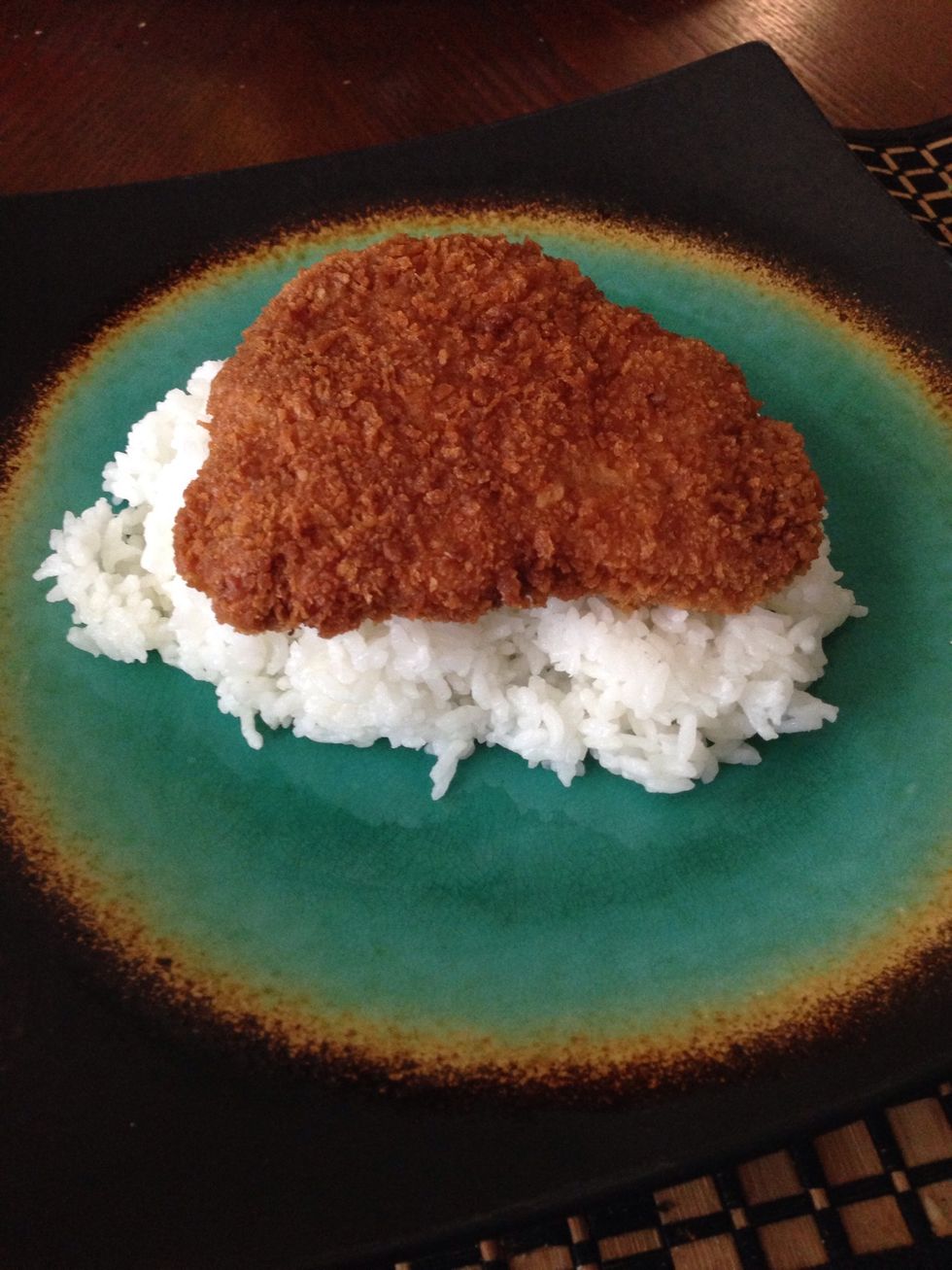 Place cooked cutlet on sticky white rice (medium grain)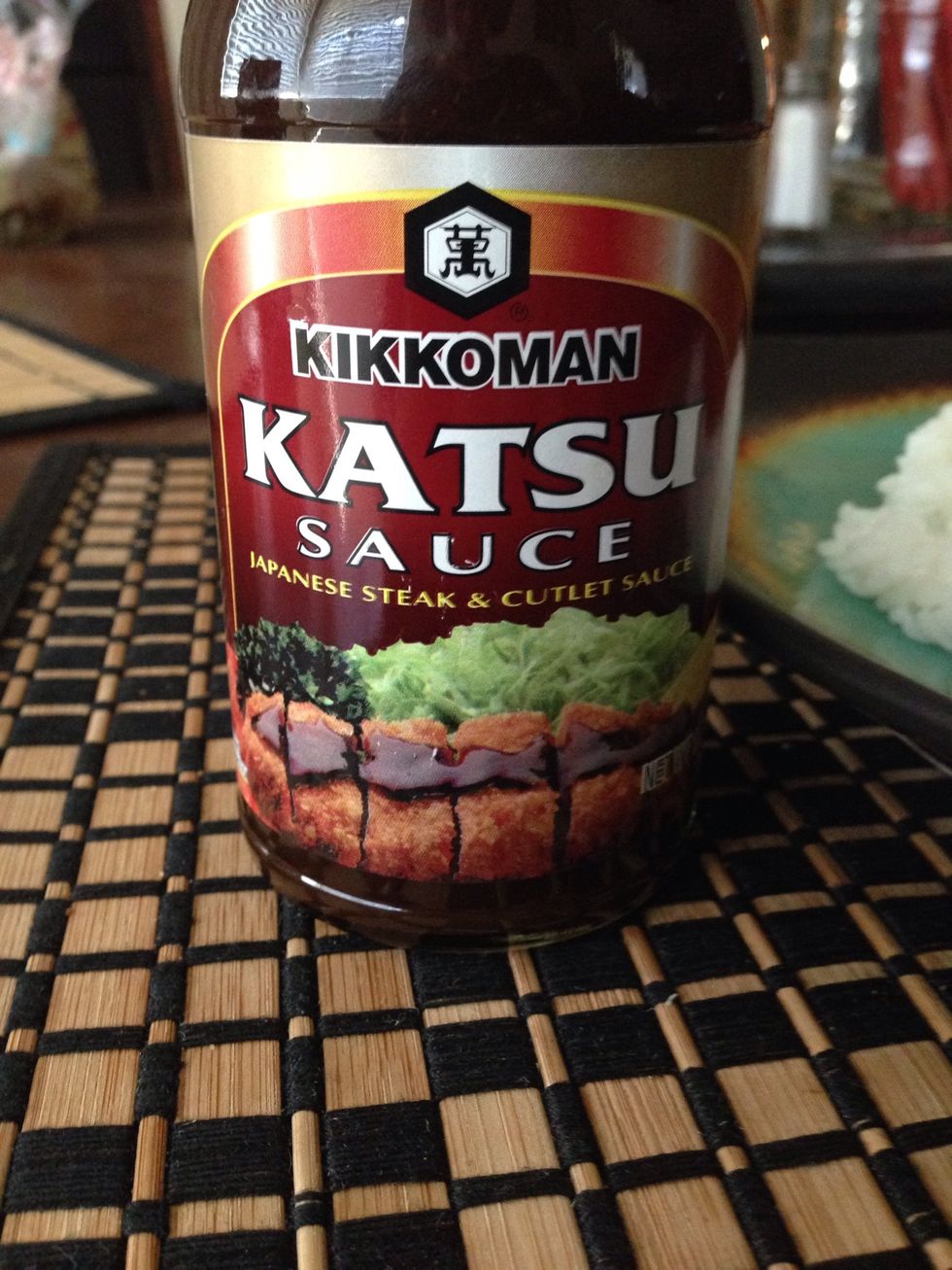 Open your Katsu sauce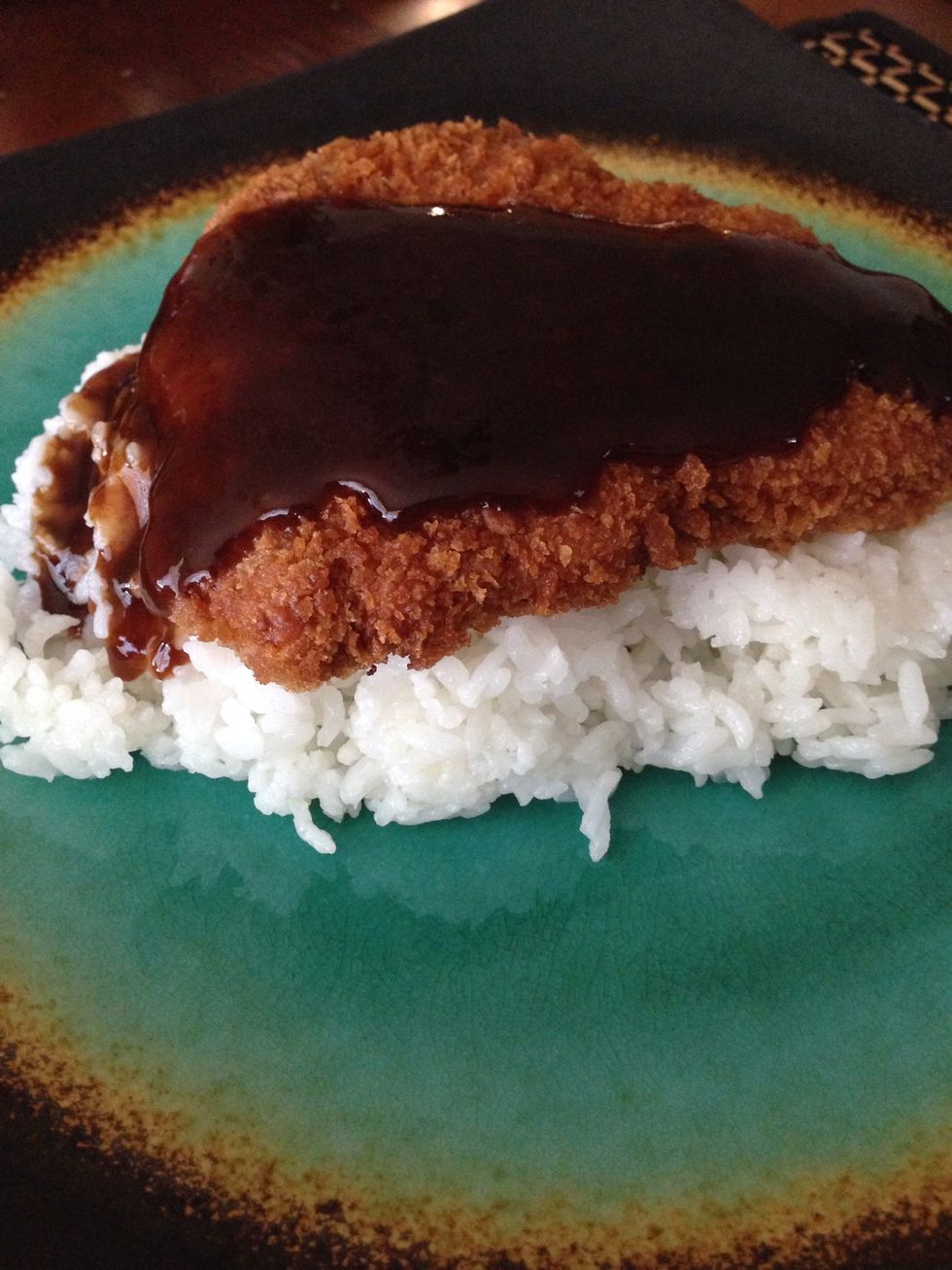 Pour over cutlet and rice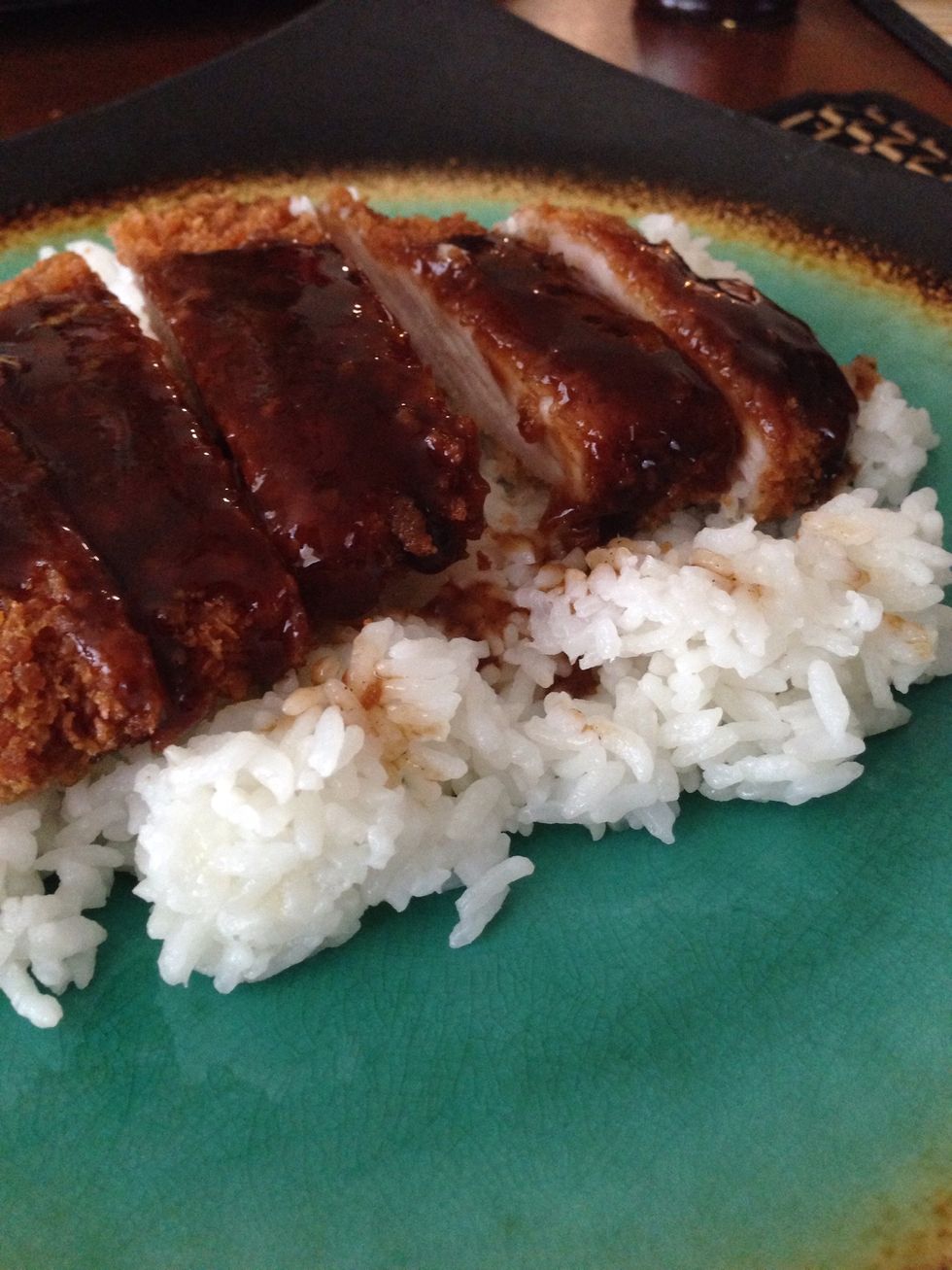 Cut and enjoy!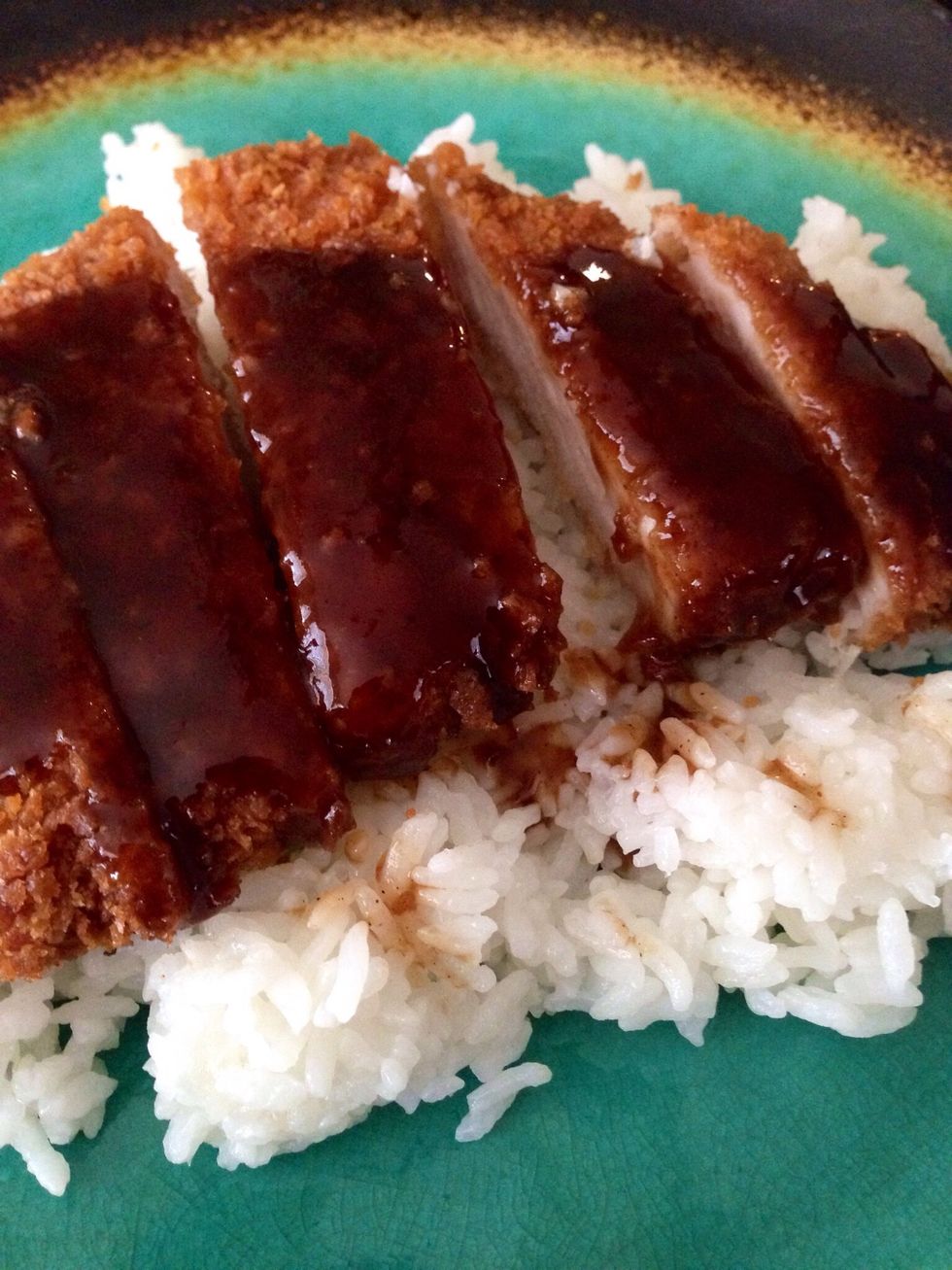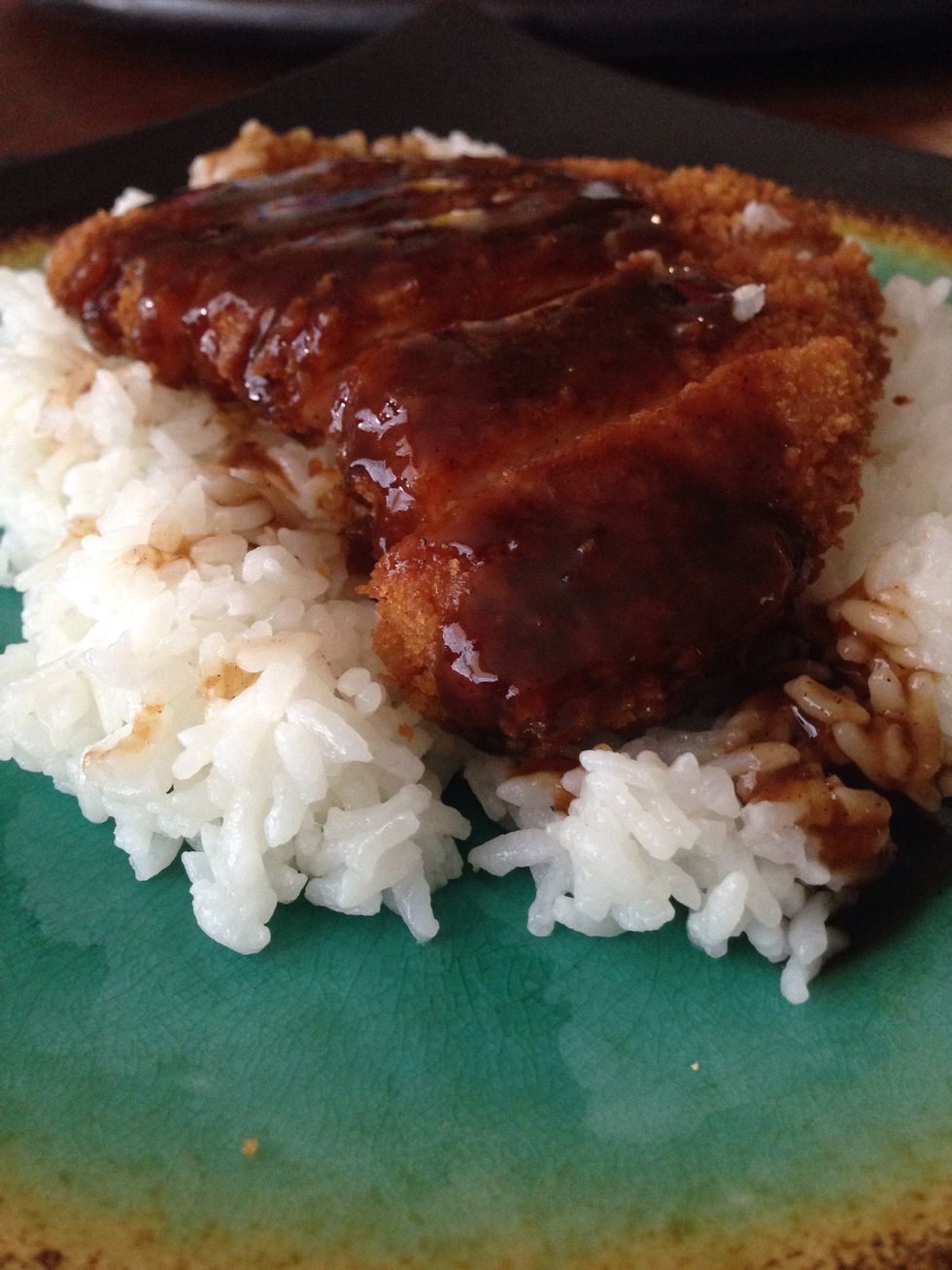 Pork Cutlet
1.0c Flour
2.0c Panko
3.0 Eggs
Salt
Pepper
Peanut oil for frying