How to make kartoffelpuffer (potato pancakes)
Make Kartoffelpuffer (Potato Pancakes)
2235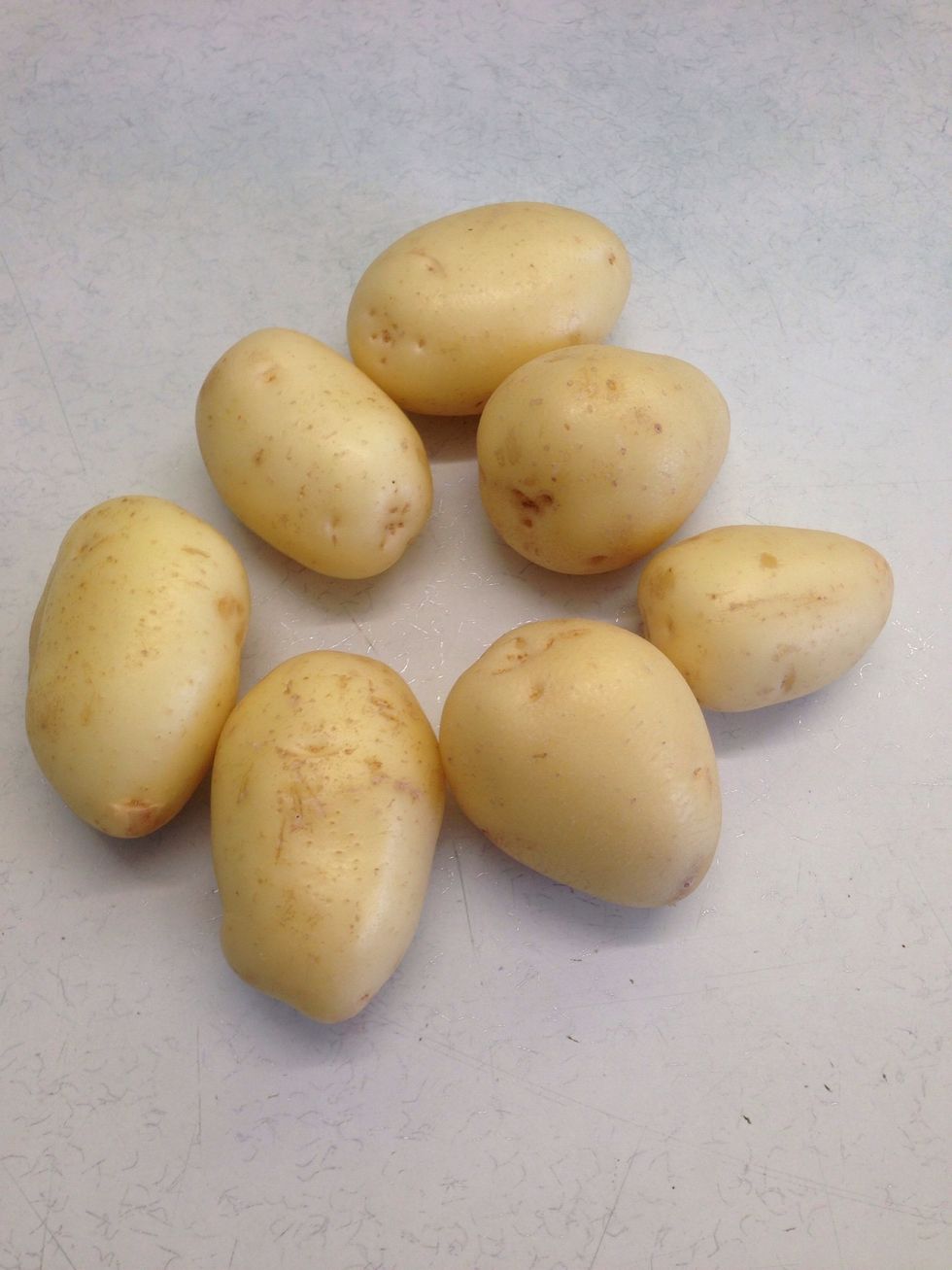 Wash the potatoes.
Peel the potatoes.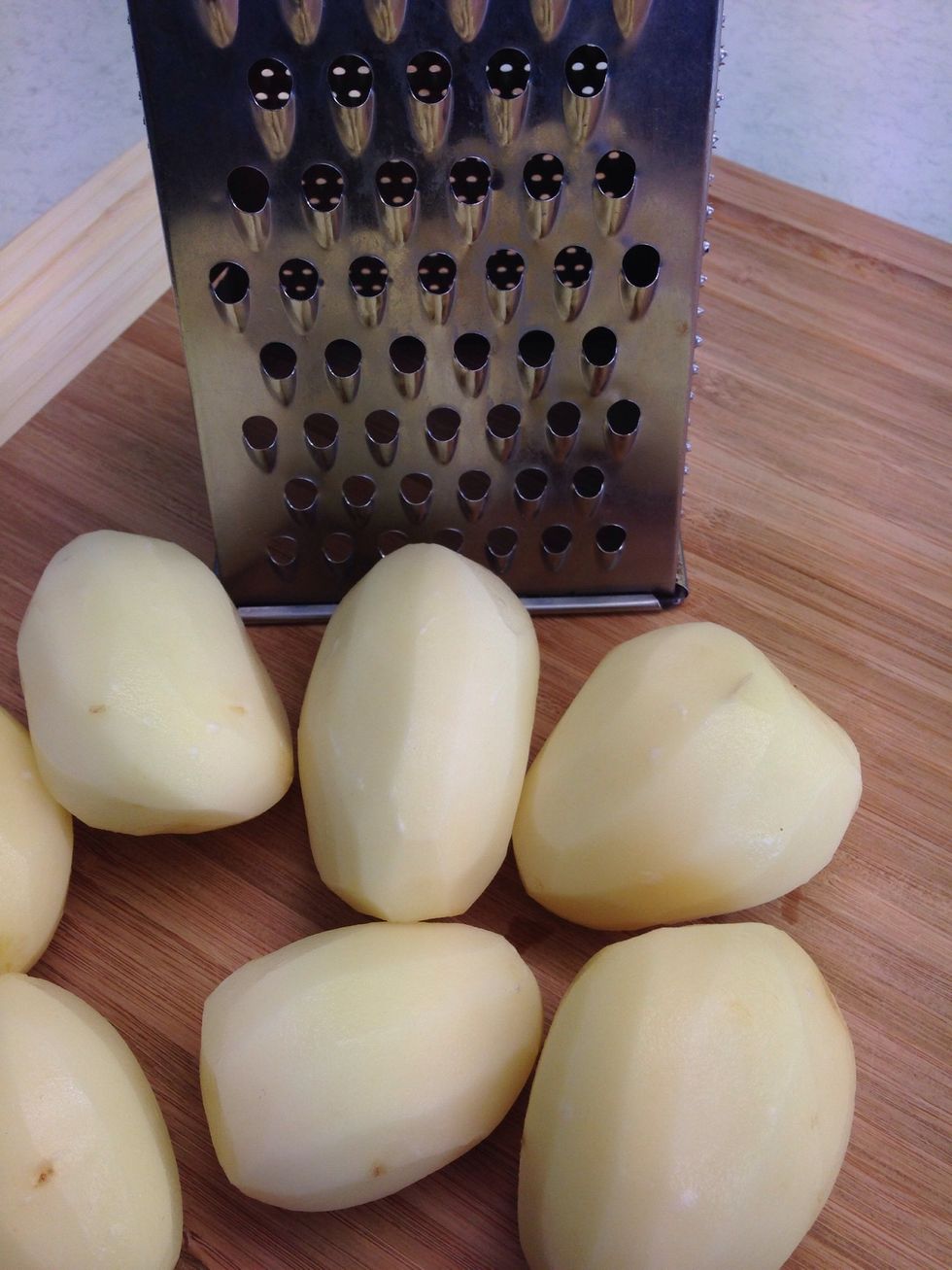 Grate the potatoes on the rough side of the grater.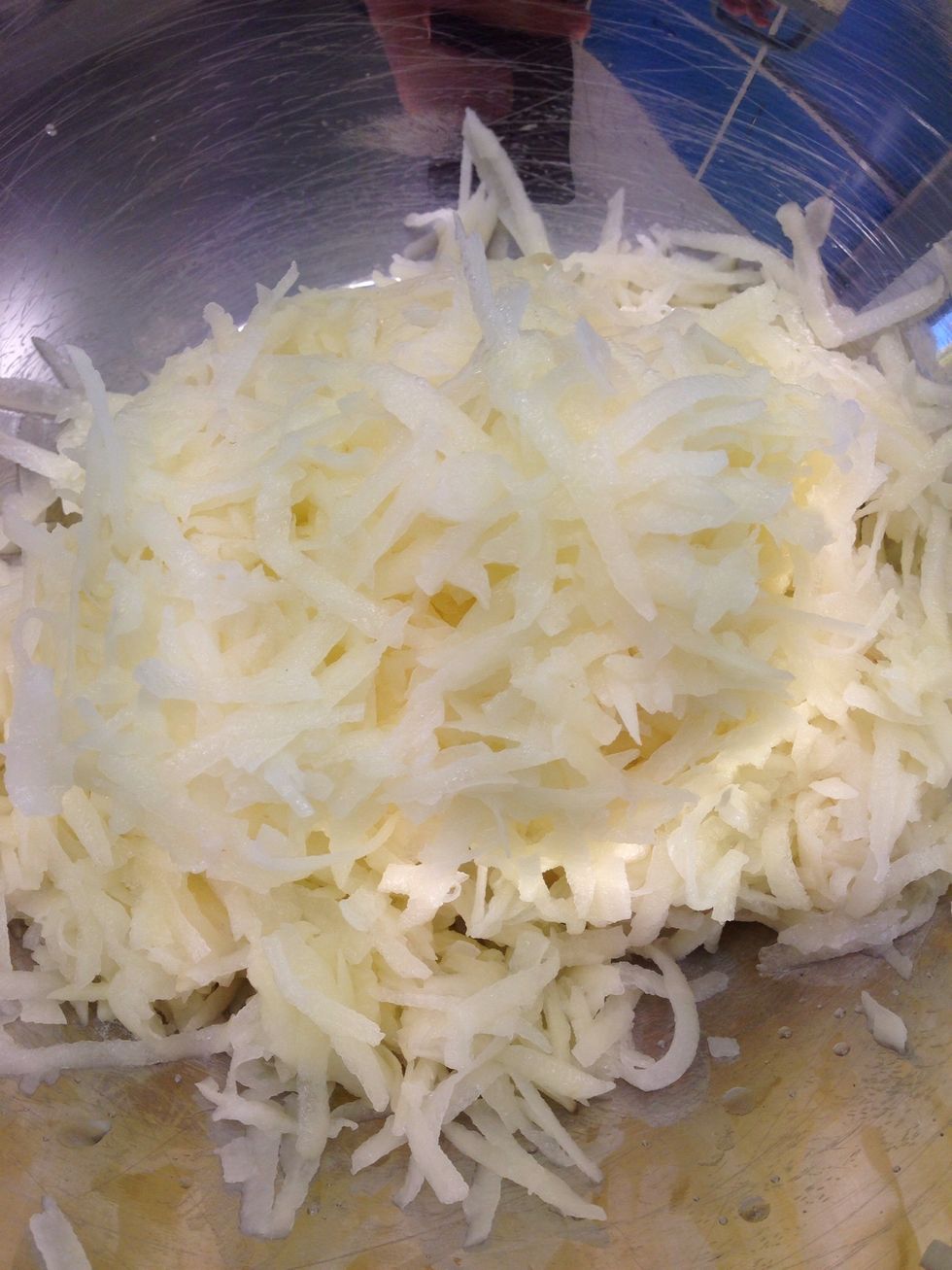 Place the grated potatoes in a large bowl.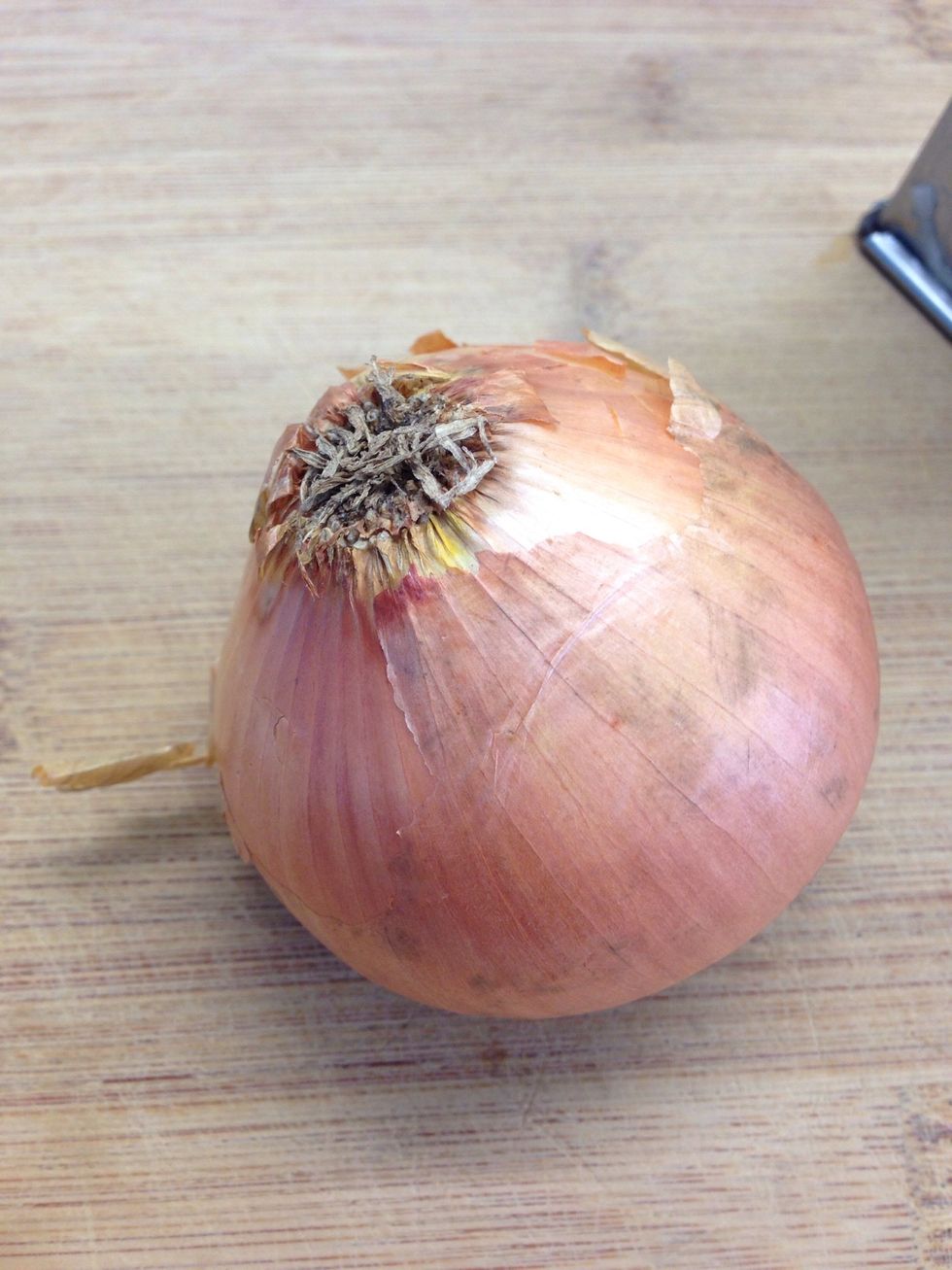 Peel and grate the onion.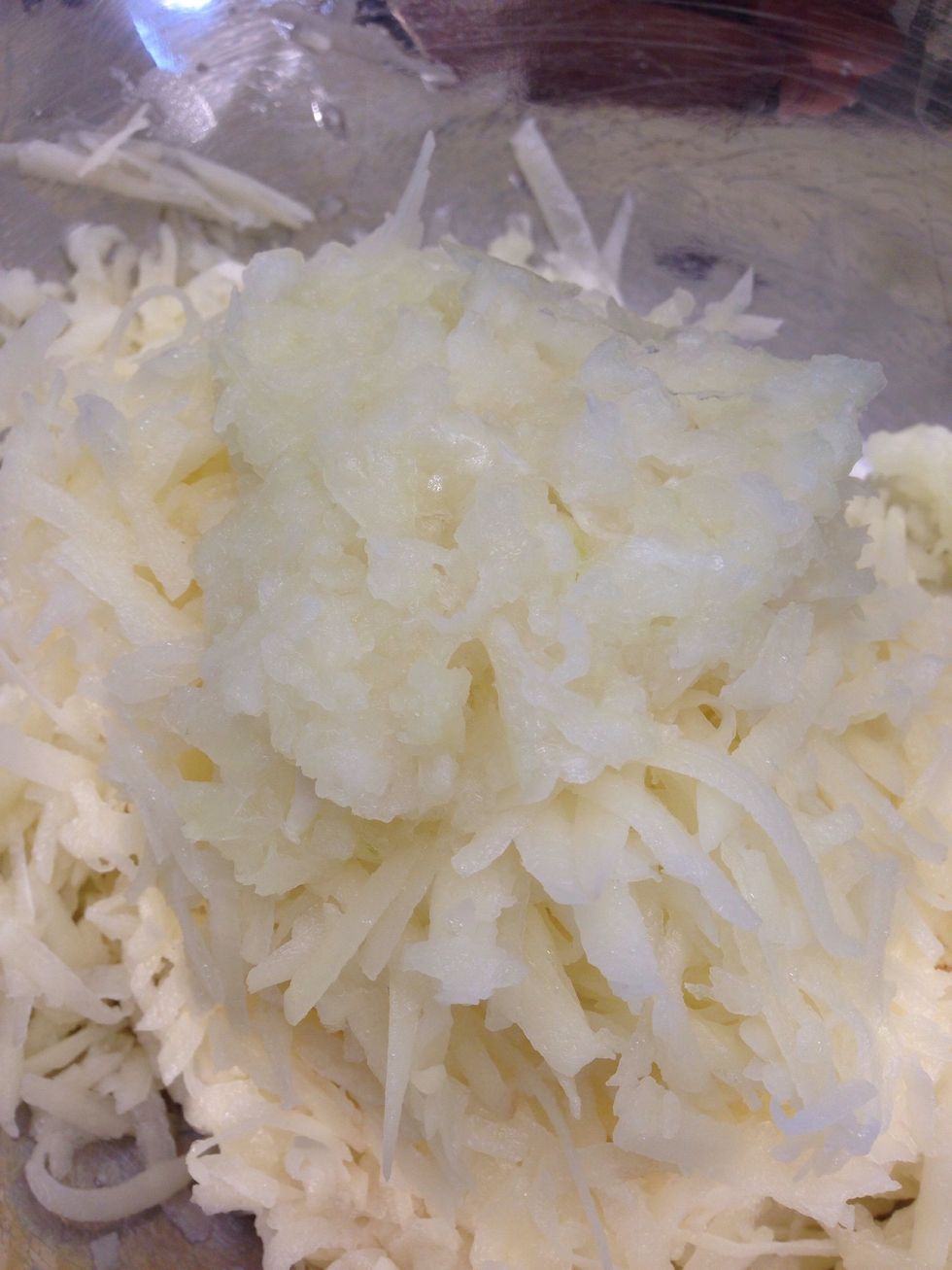 Add the grated onion to the grated potato.
Lightly beat the 2 eggs.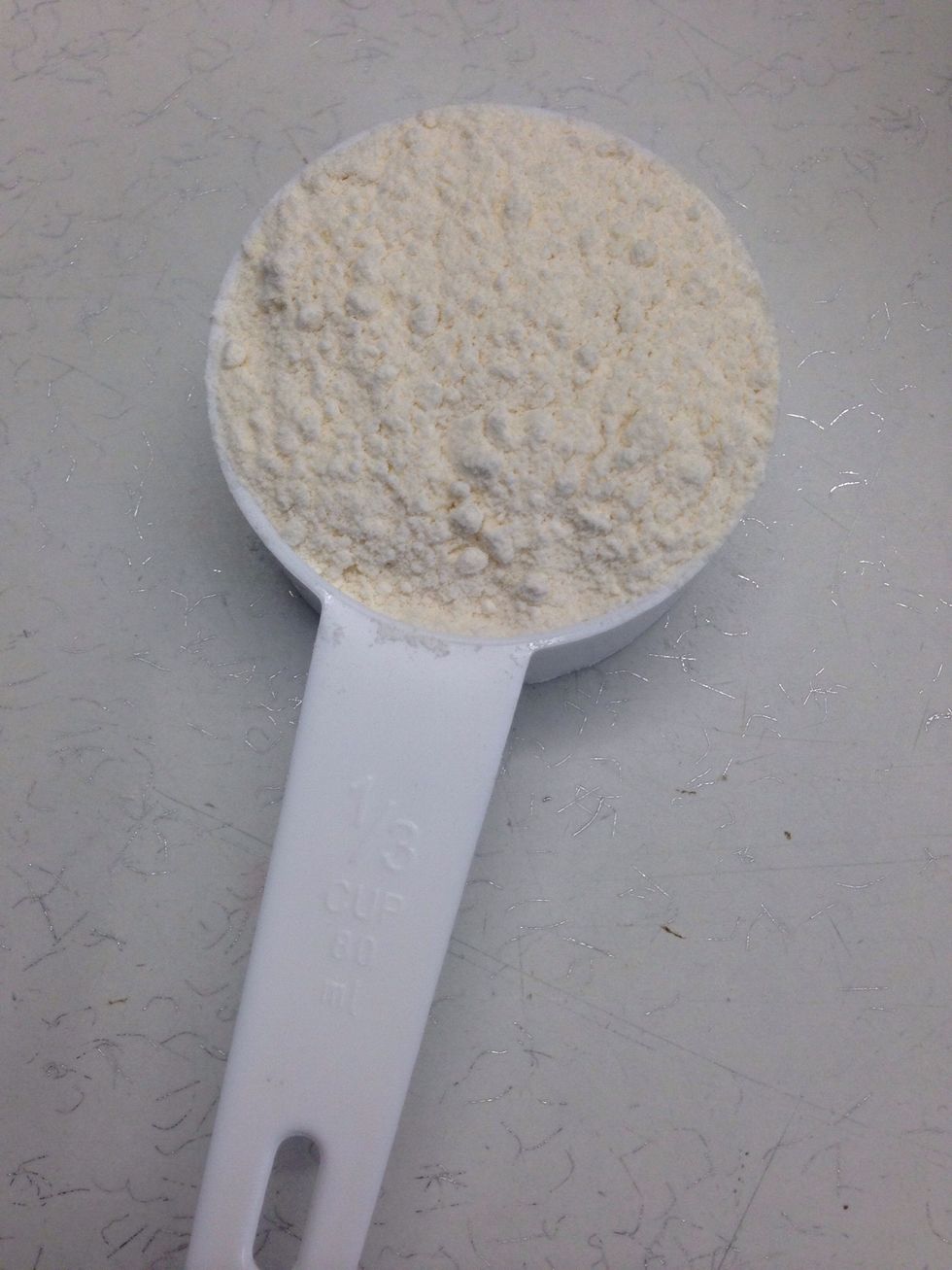 Measure out 1/3 cup of flour.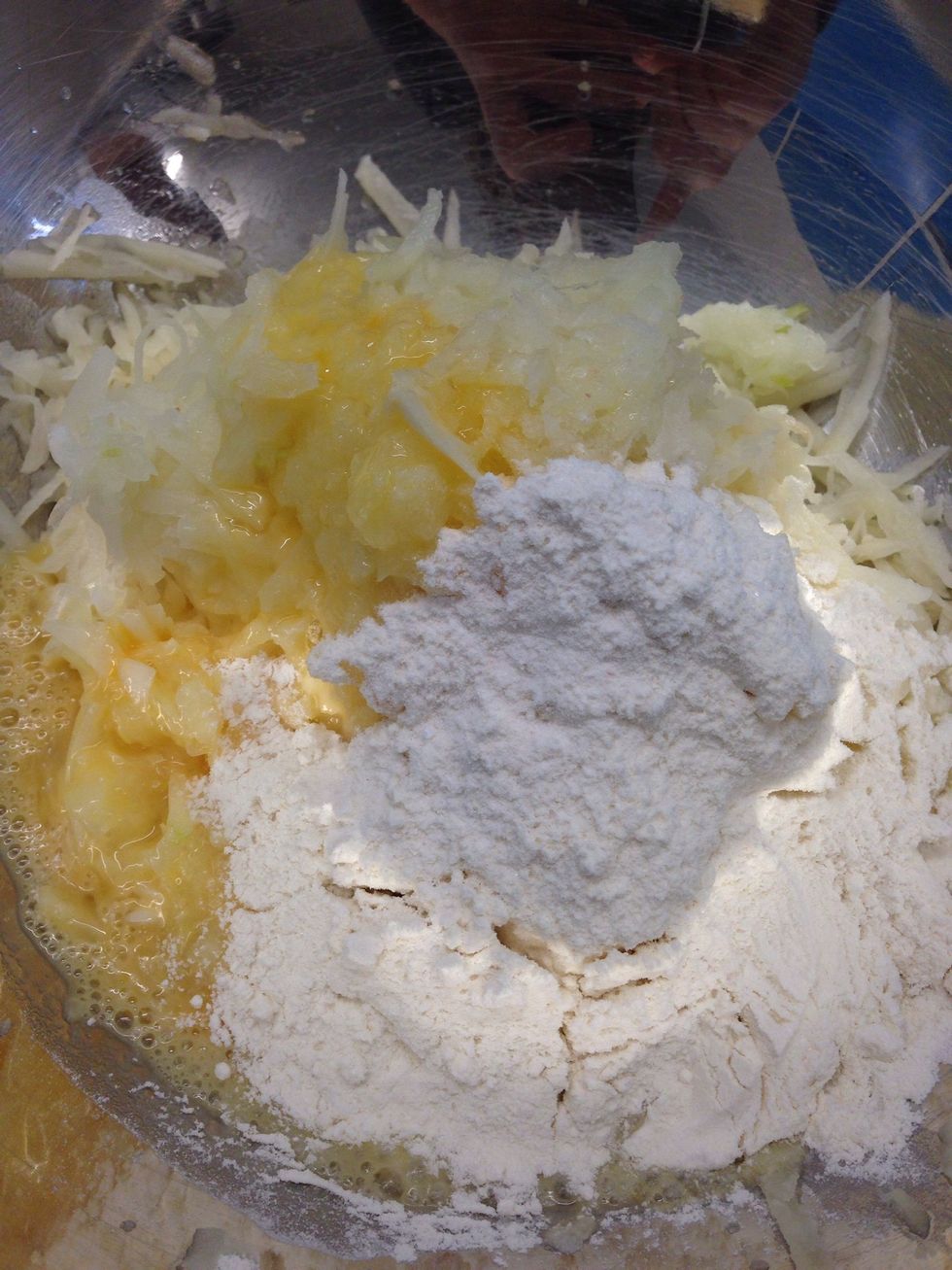 Add the eggs, flour and salt to the bowl with the potato and onion.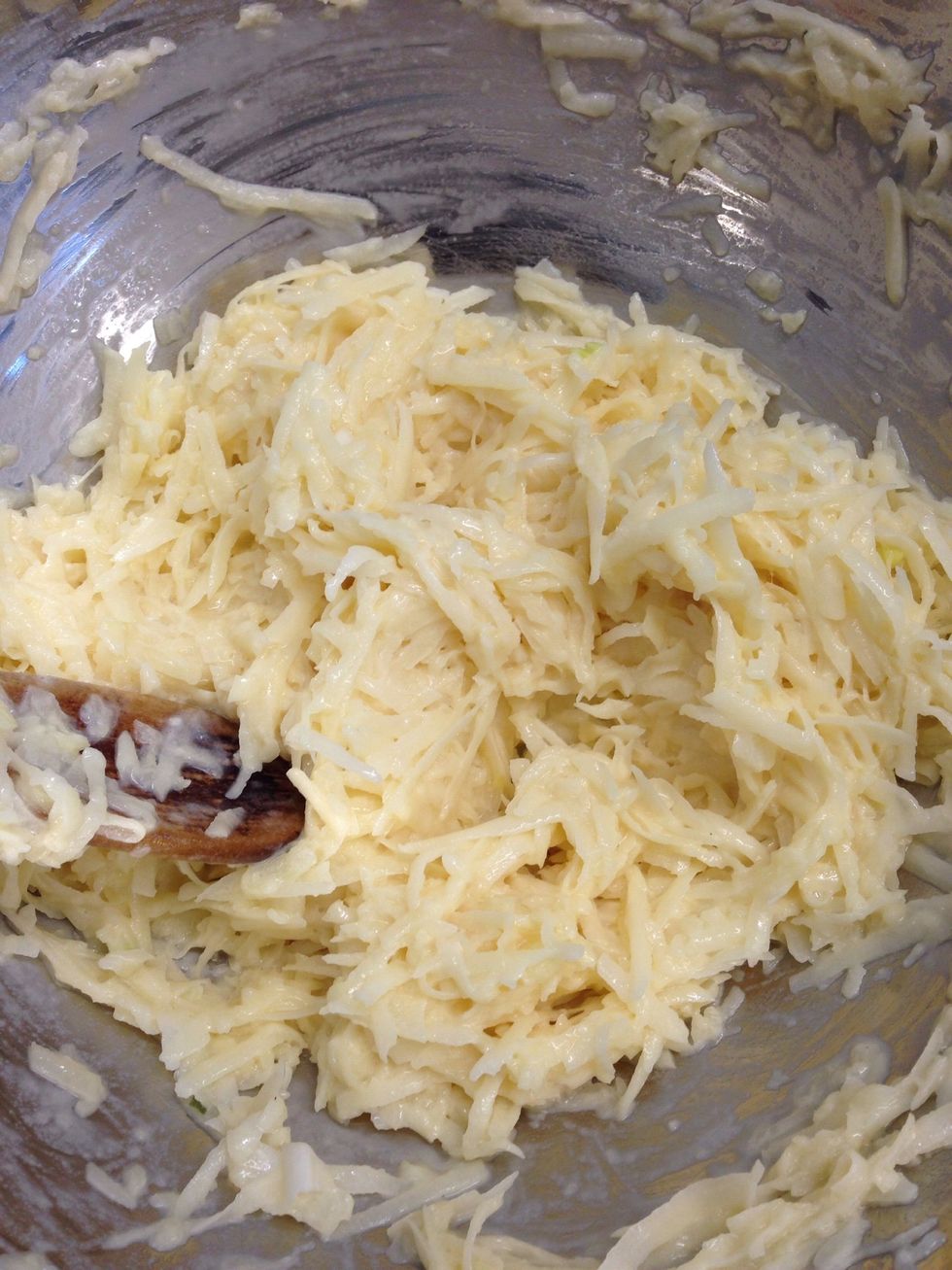 Mix together well.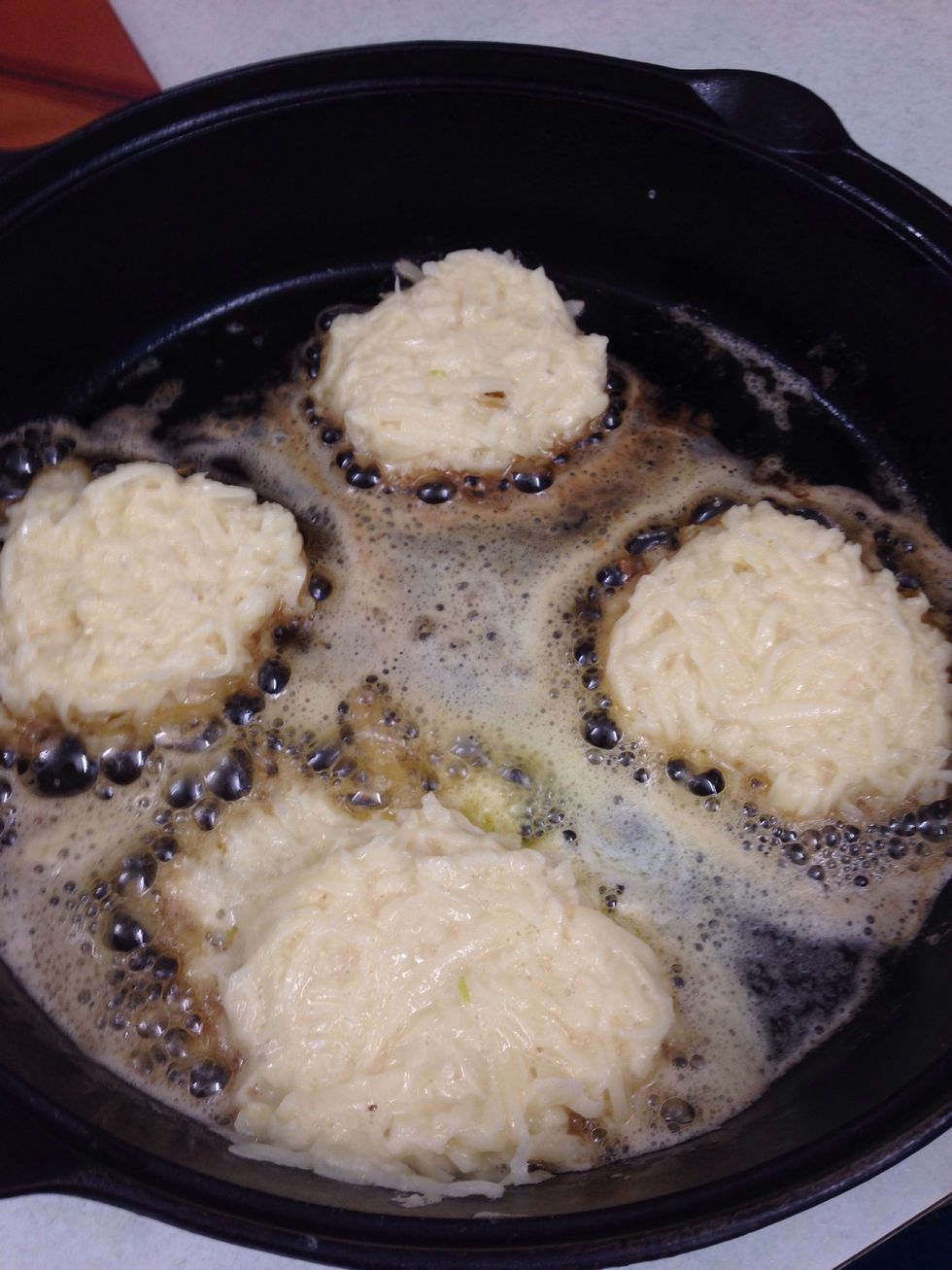 Place 1/4 cup fulls into a hot fry pan with a little olive oil and butter. Flatten them out a little bit.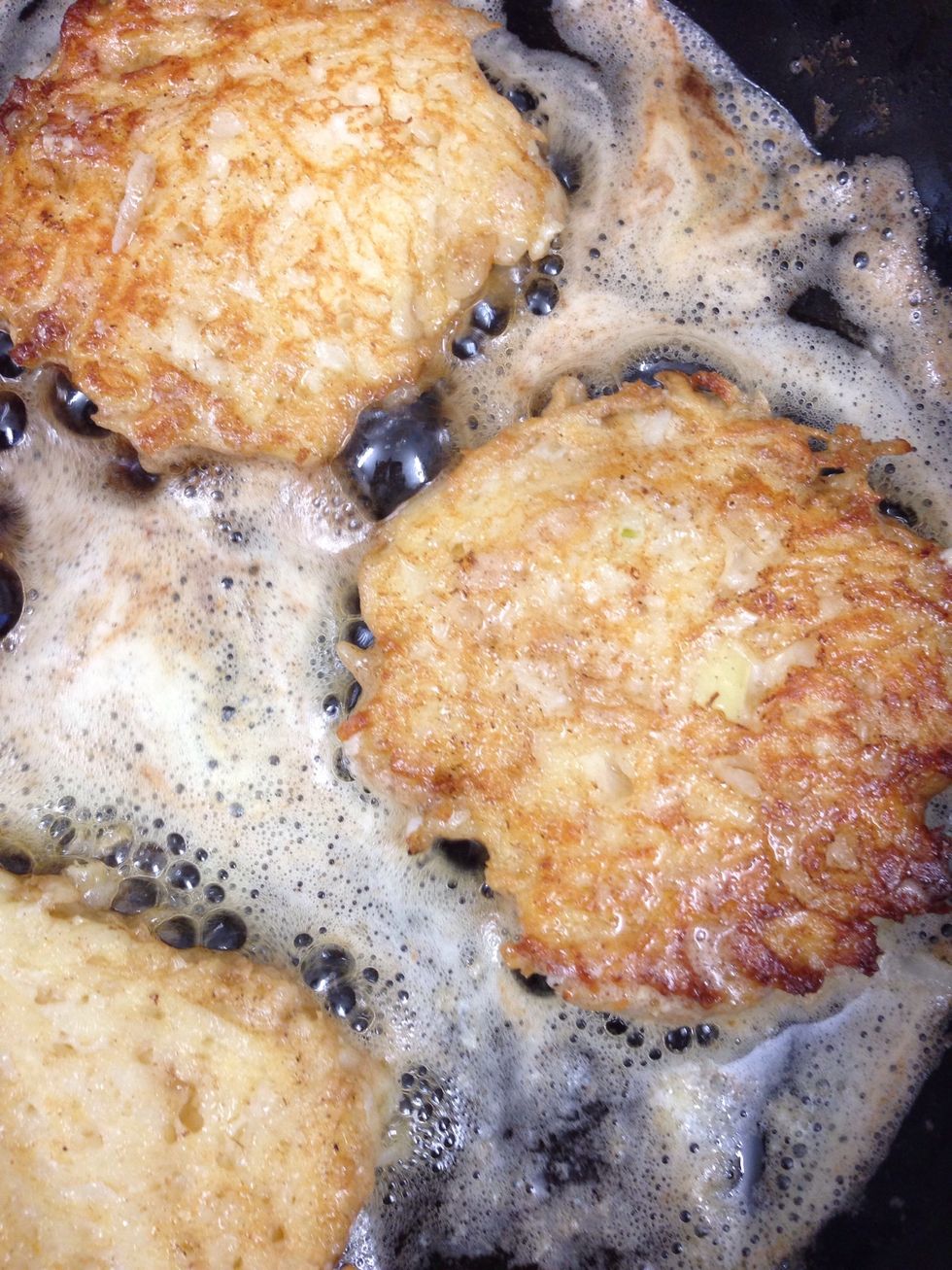 Fry for about 3-5 minutes on each side on a medium to high heat until golden.
Drain on paper towels.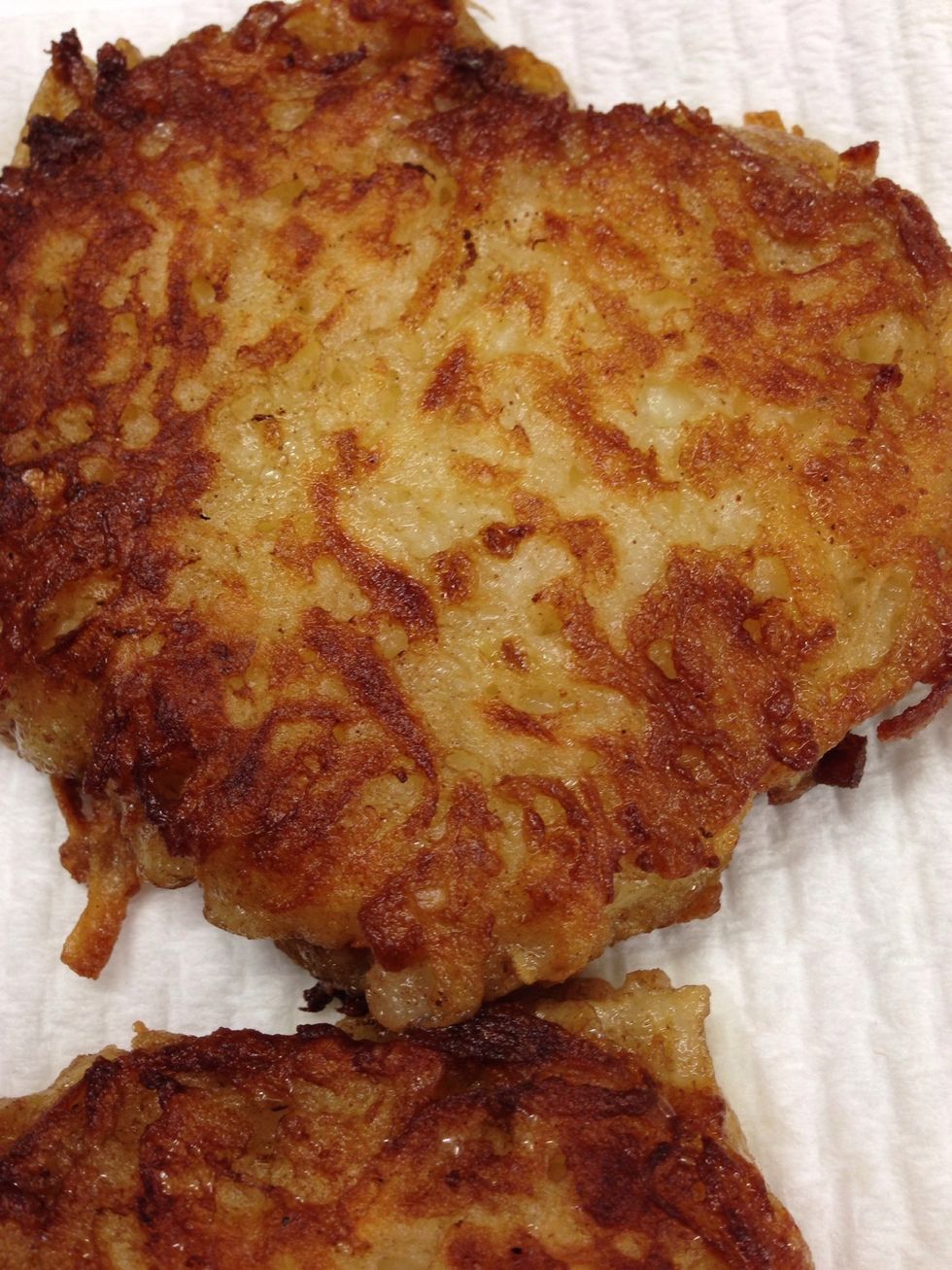 Enjoy!
6 or 7 medium starchy potatoes
1.0 Brown onion
2.0 Eggs
1/3c Plain flour
1/2tsp Salt
Butter and olive oil for frying