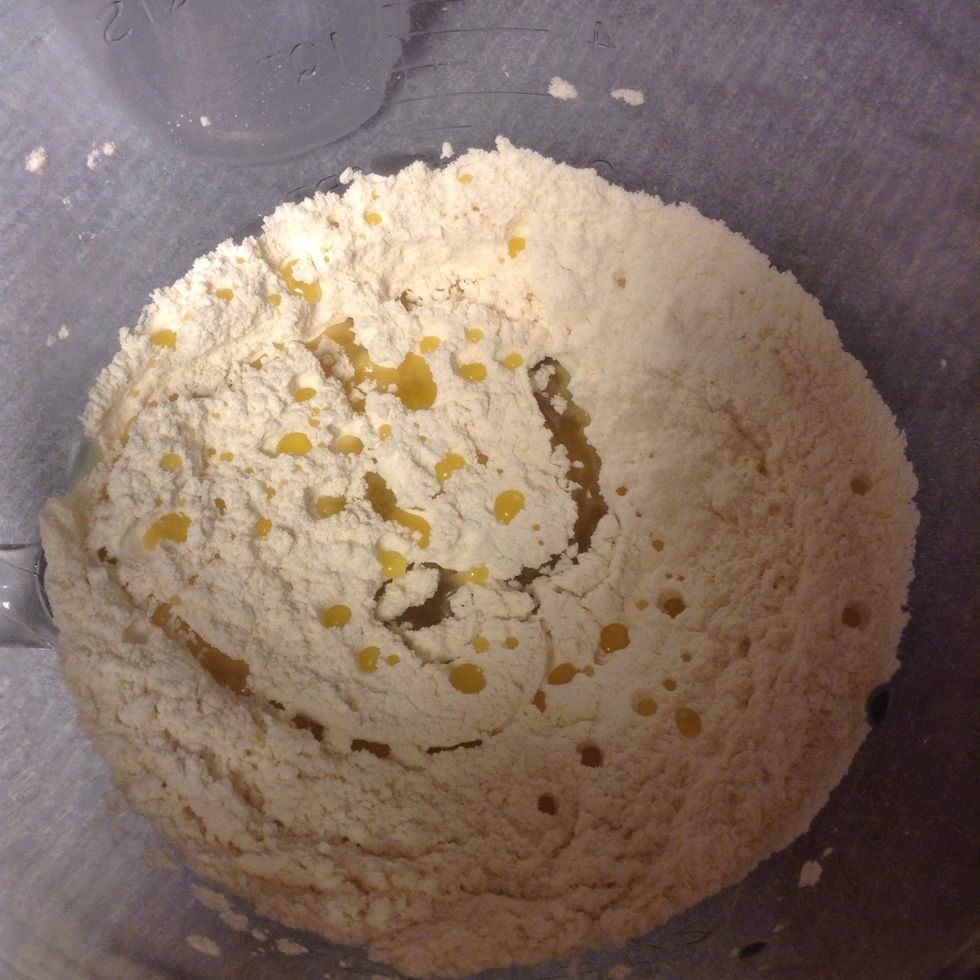 Mix melted ghee, semolina and flour.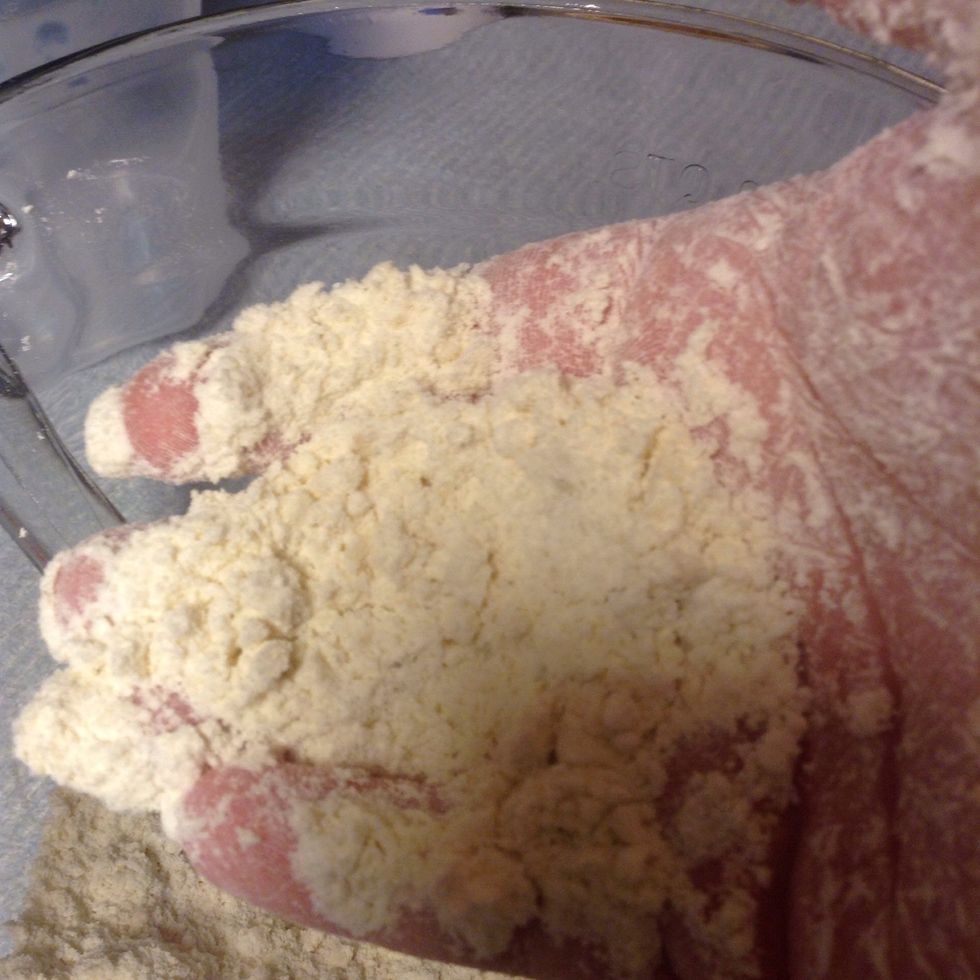 Rub it together so it has breadcrumb like consistency..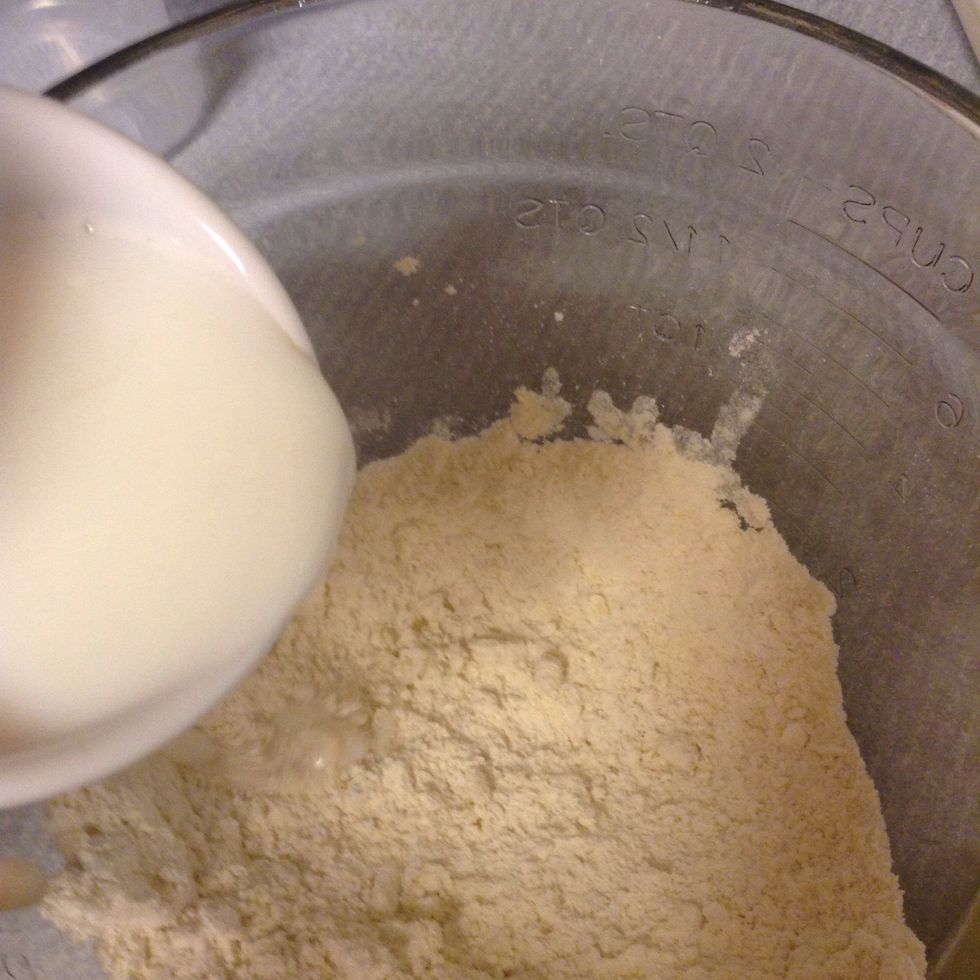 Add in warm milk. You'll need about 1/3 to 1/2 cup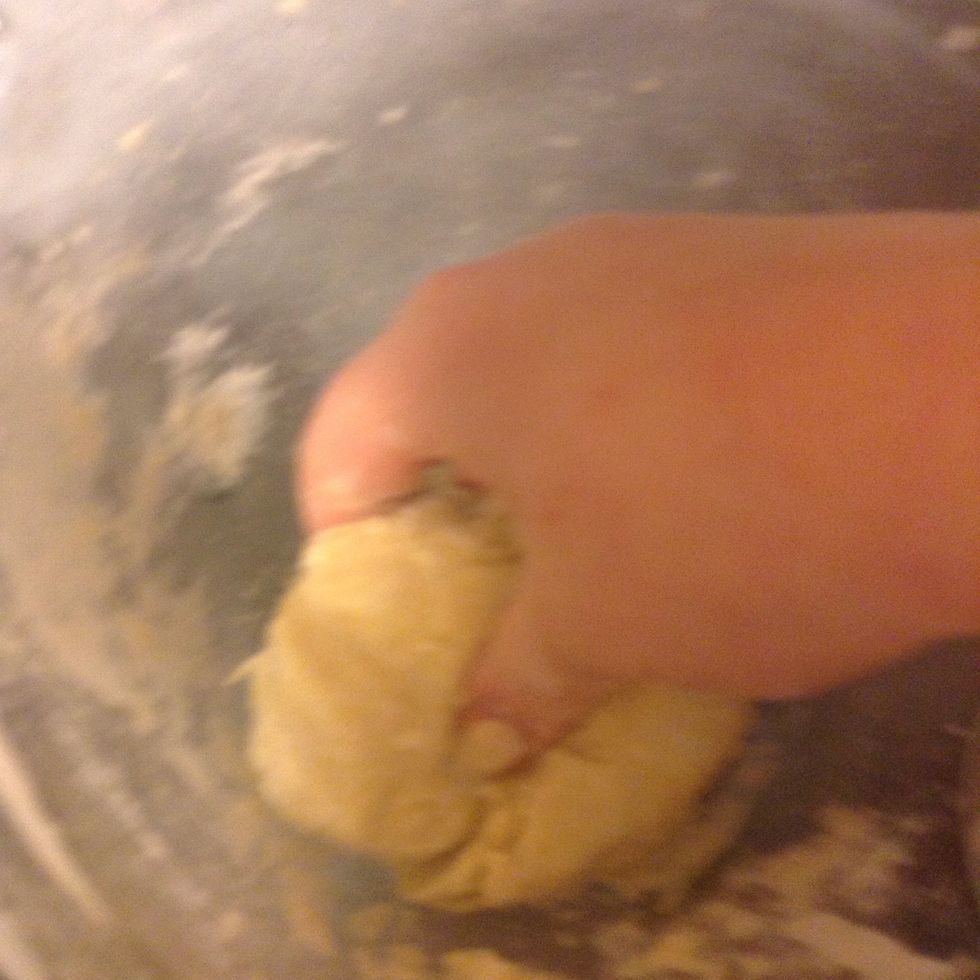 Knead it. It should all come together, if not add more milk.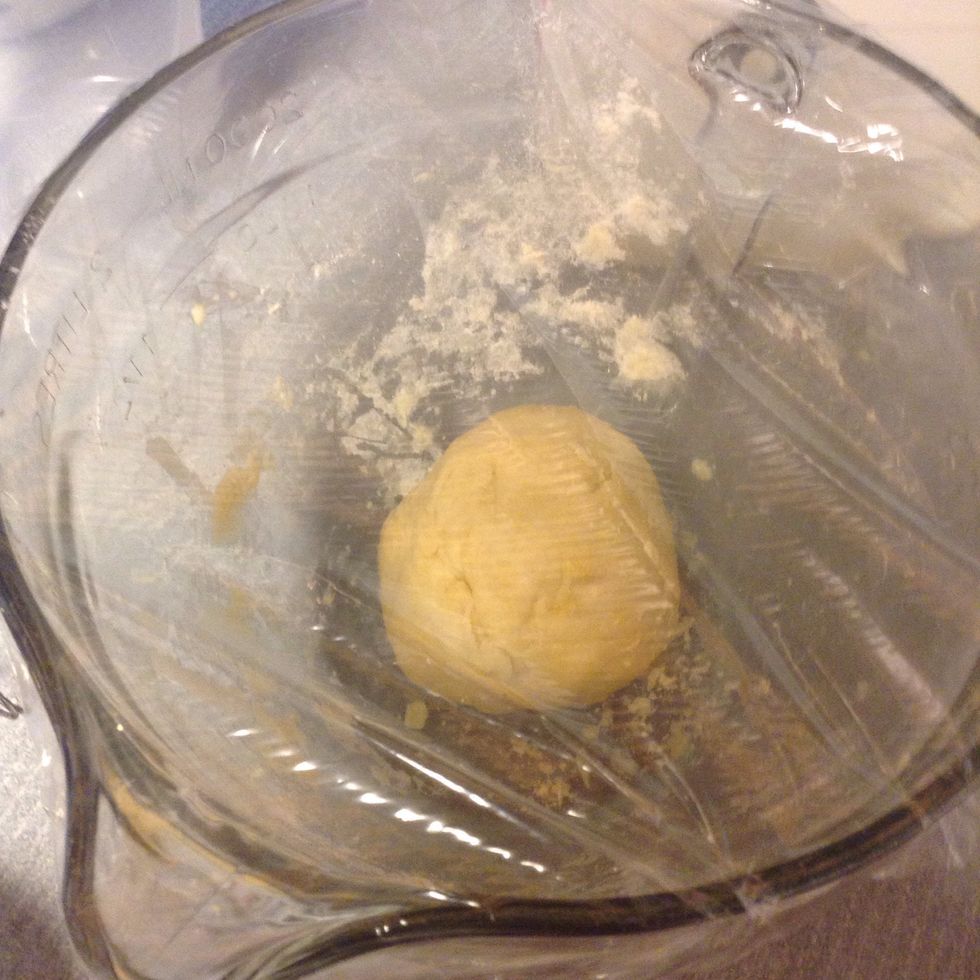 Cover in Saran Wrap for ~30 minutes.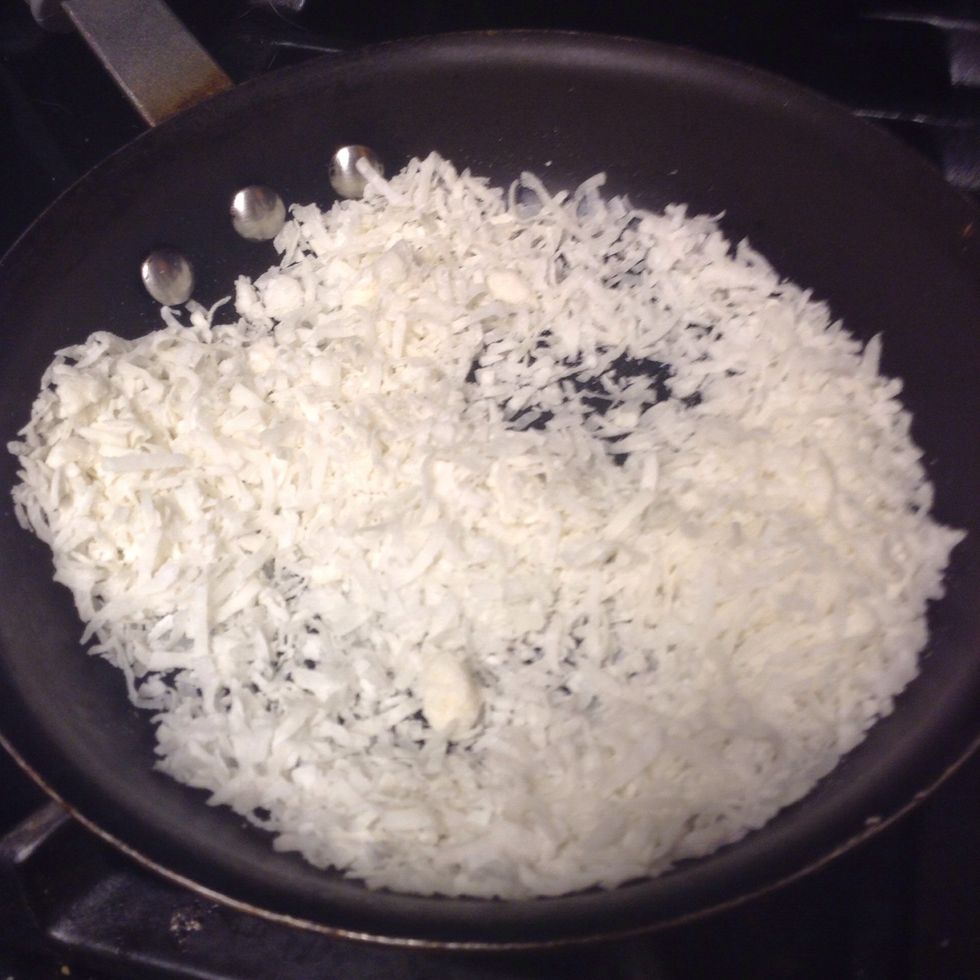 Throw coconut in a pan for about a minute. It doesn't necessarily need to brown.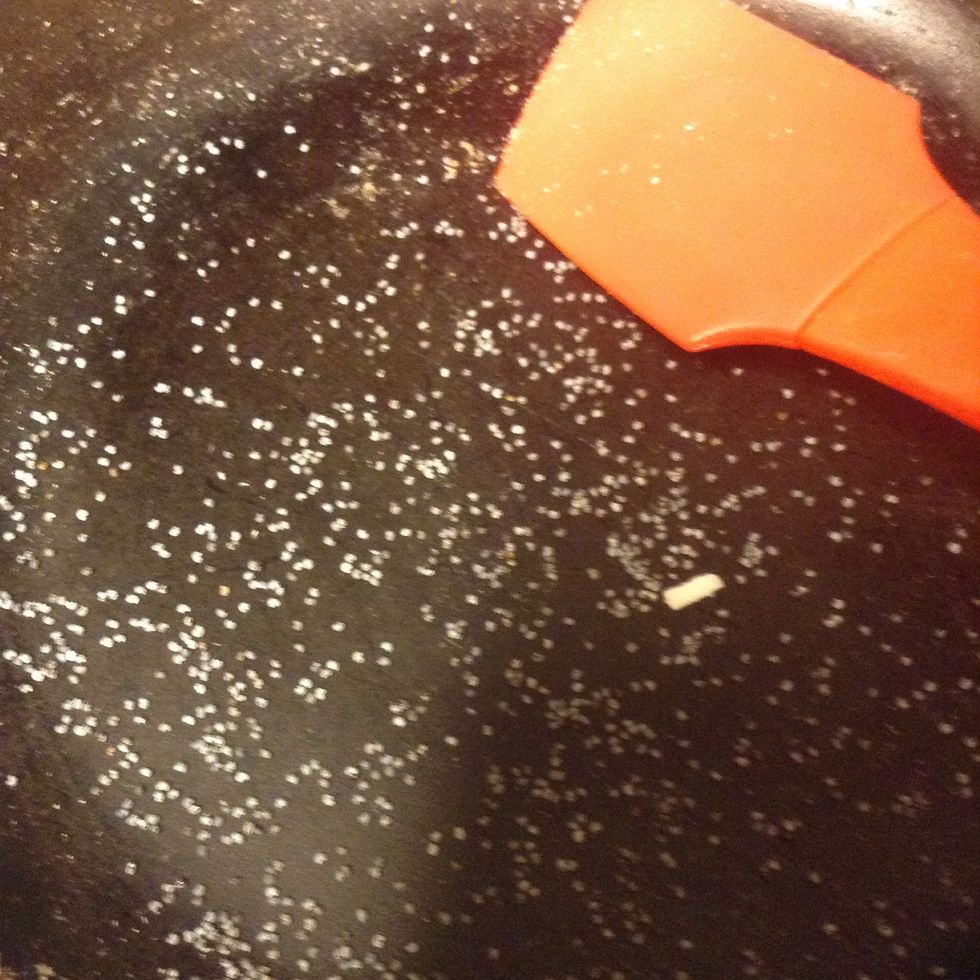 In the same pan, throw in poppy seeds for about 30 seconds..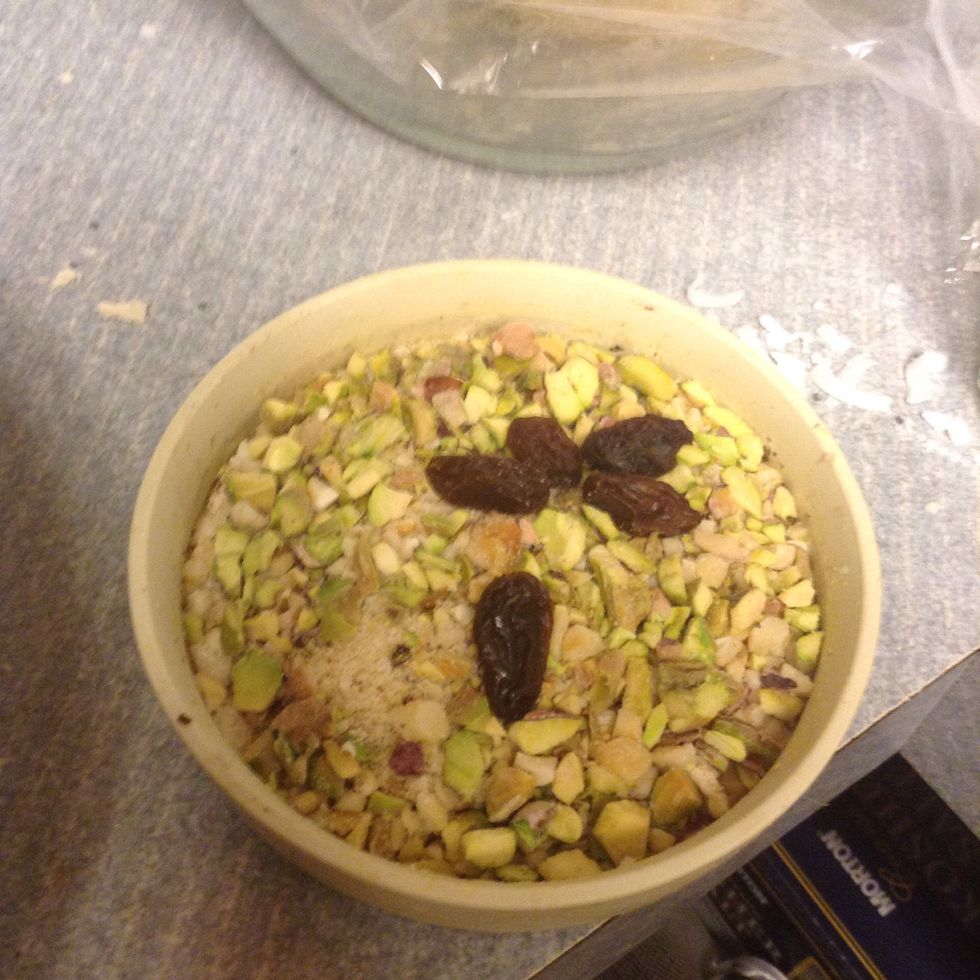 Chop up nuts and a few raisins, if you want. Pistachios, almonds and cashews are really good in these, but you can use what ever you like.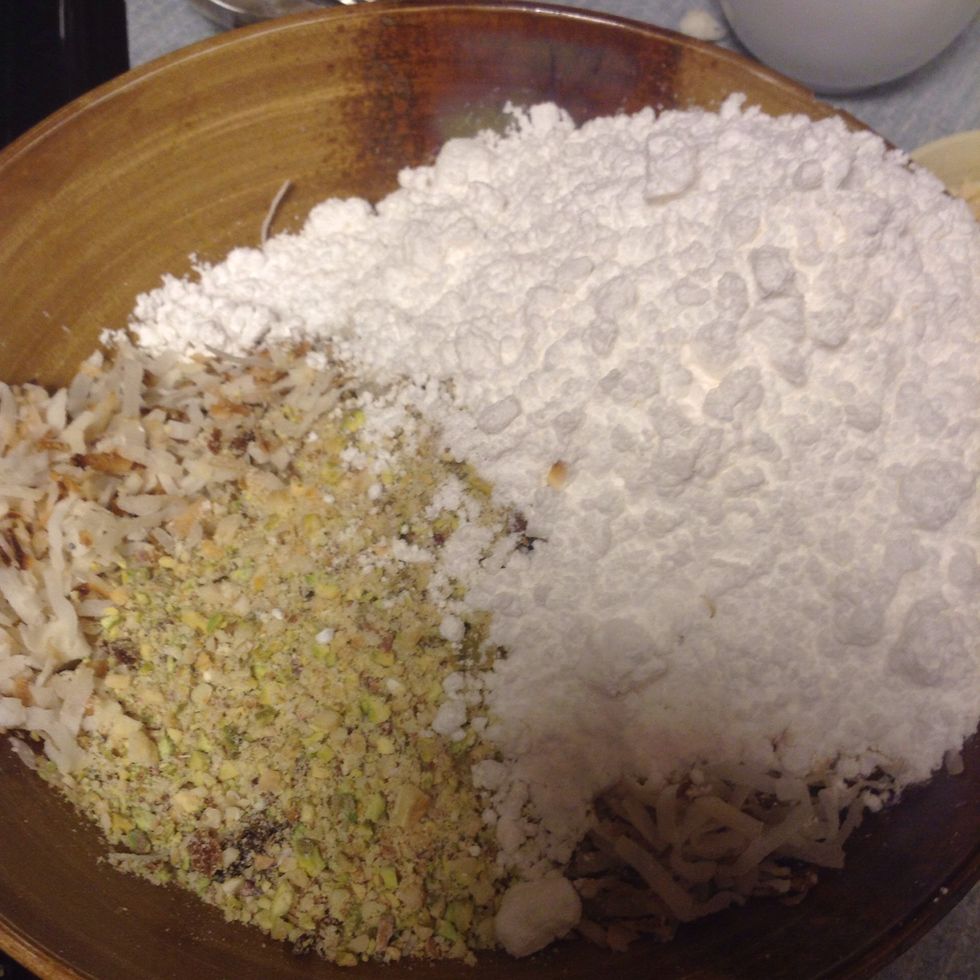 Add coconut, powdered sugar, poppy seeds, cardamom and mix of nuts together.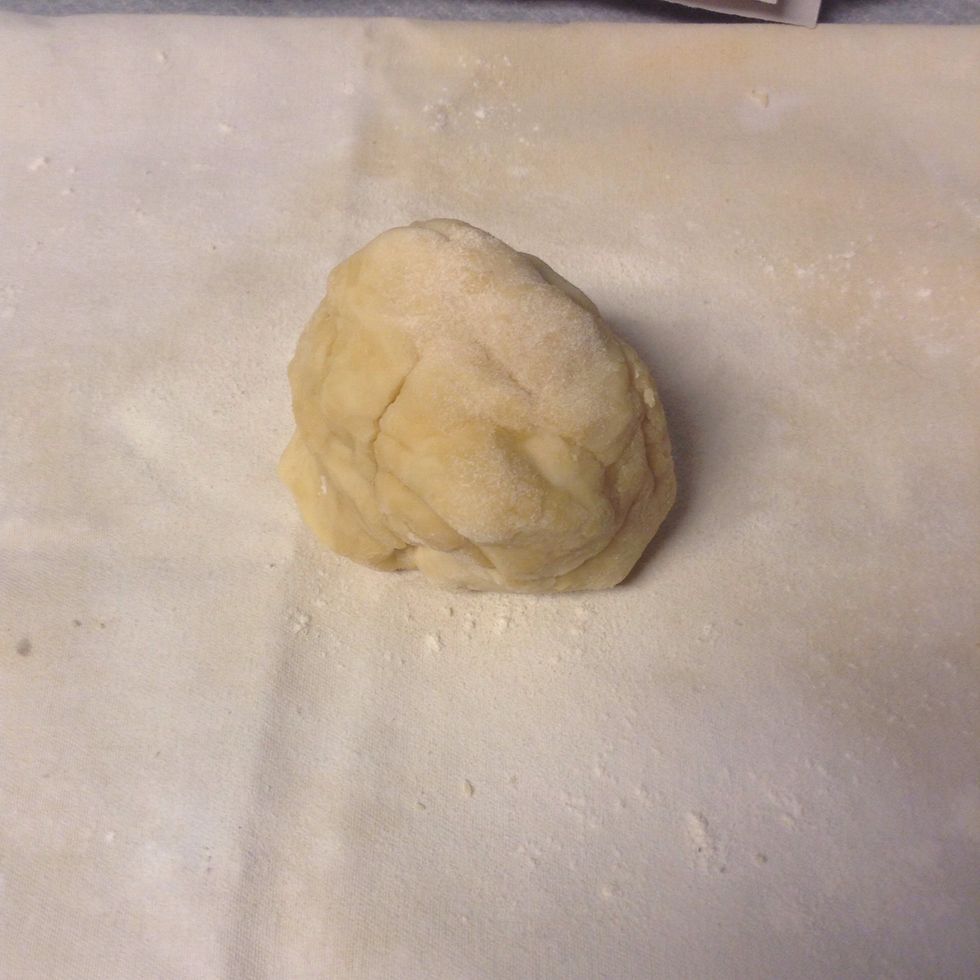 Take off a chunk of dough.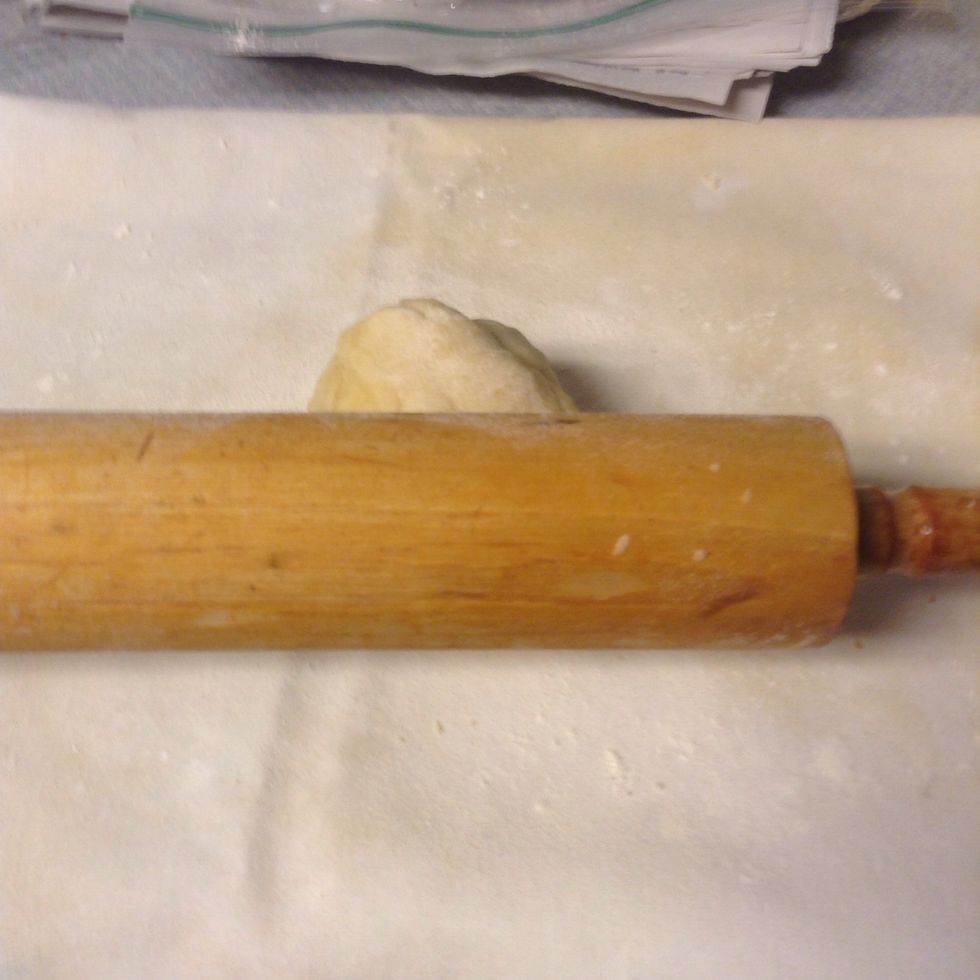 Roll it out.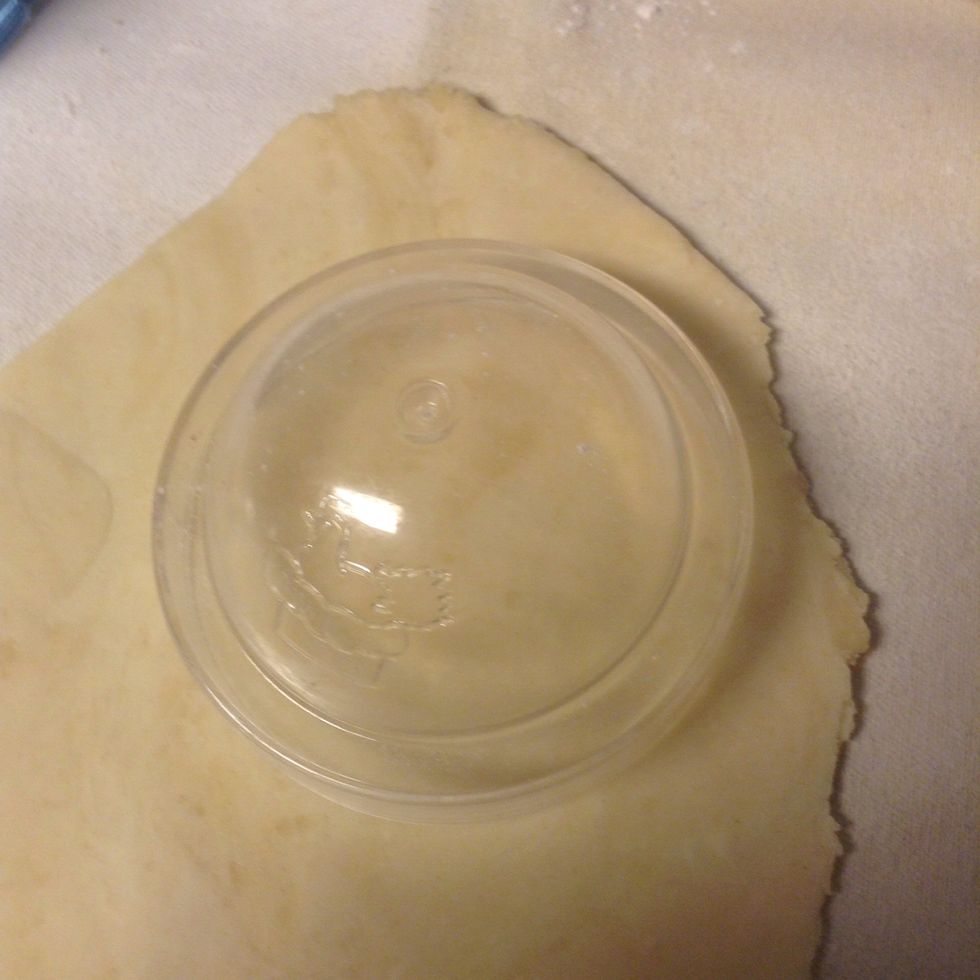 And cut out about 3 inch circles.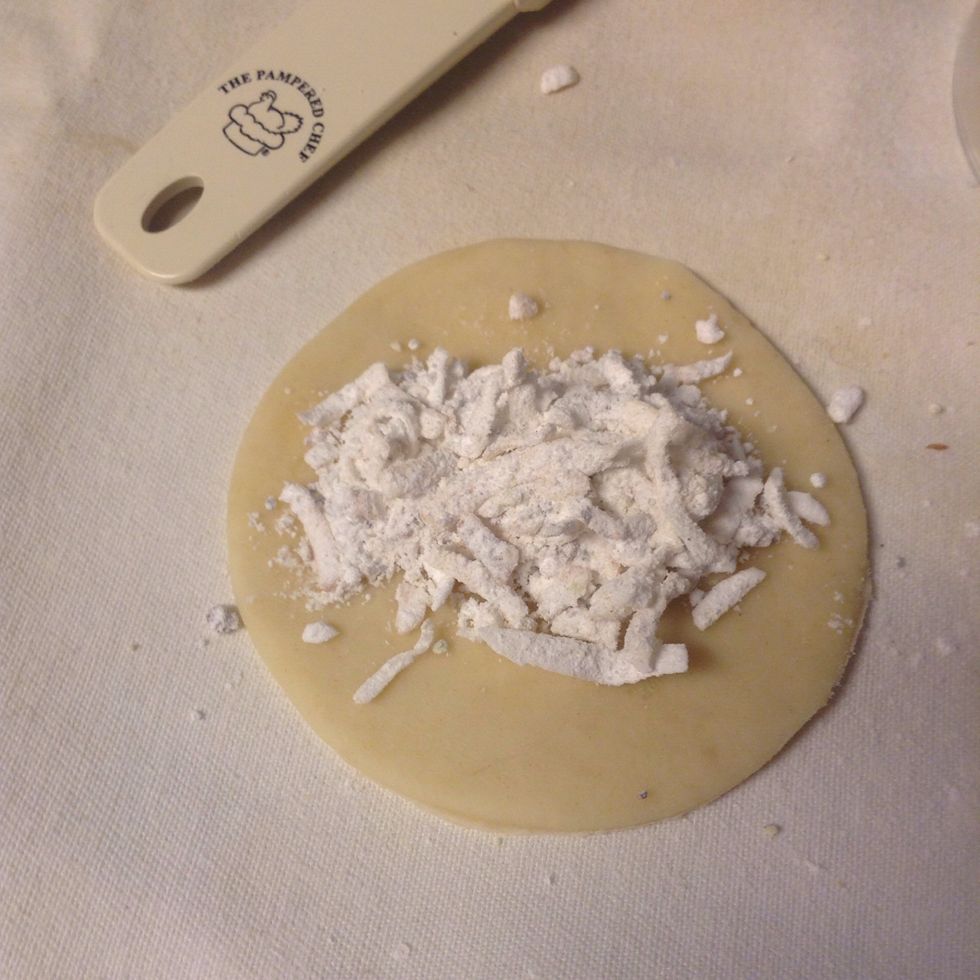 Fill with as much filling as you can.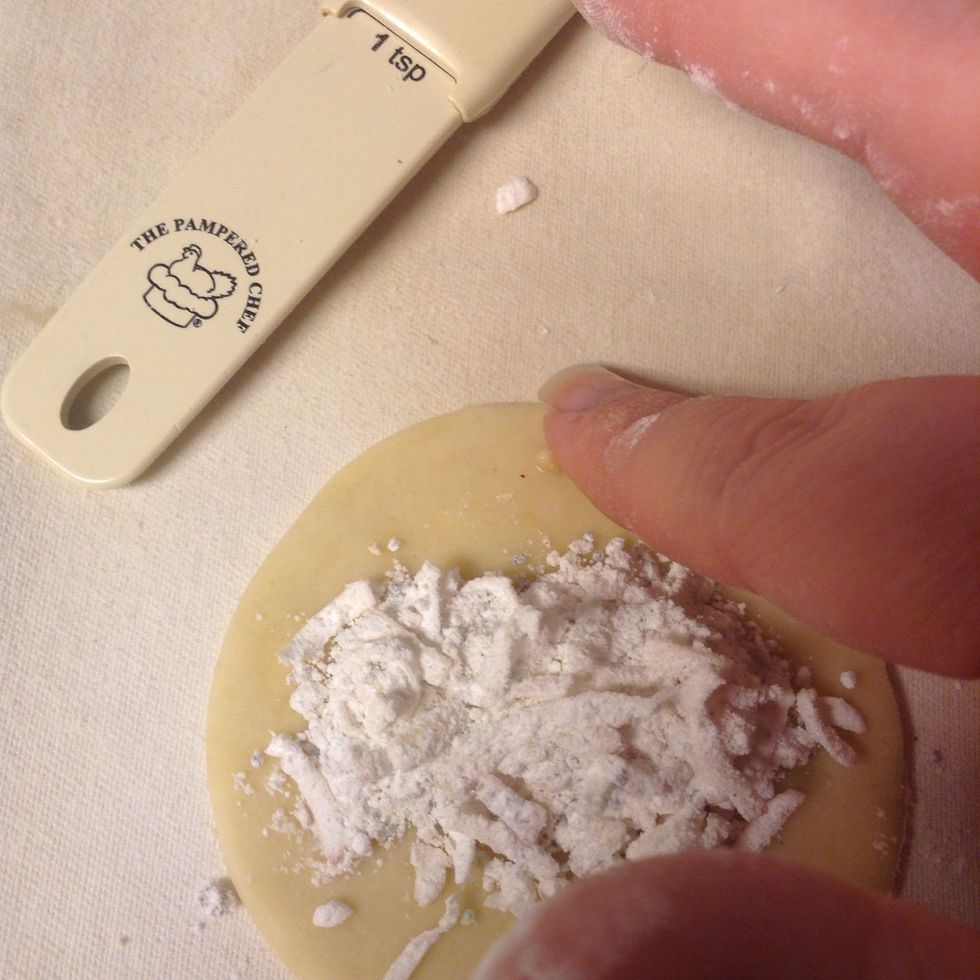 Smear some milk around the edge.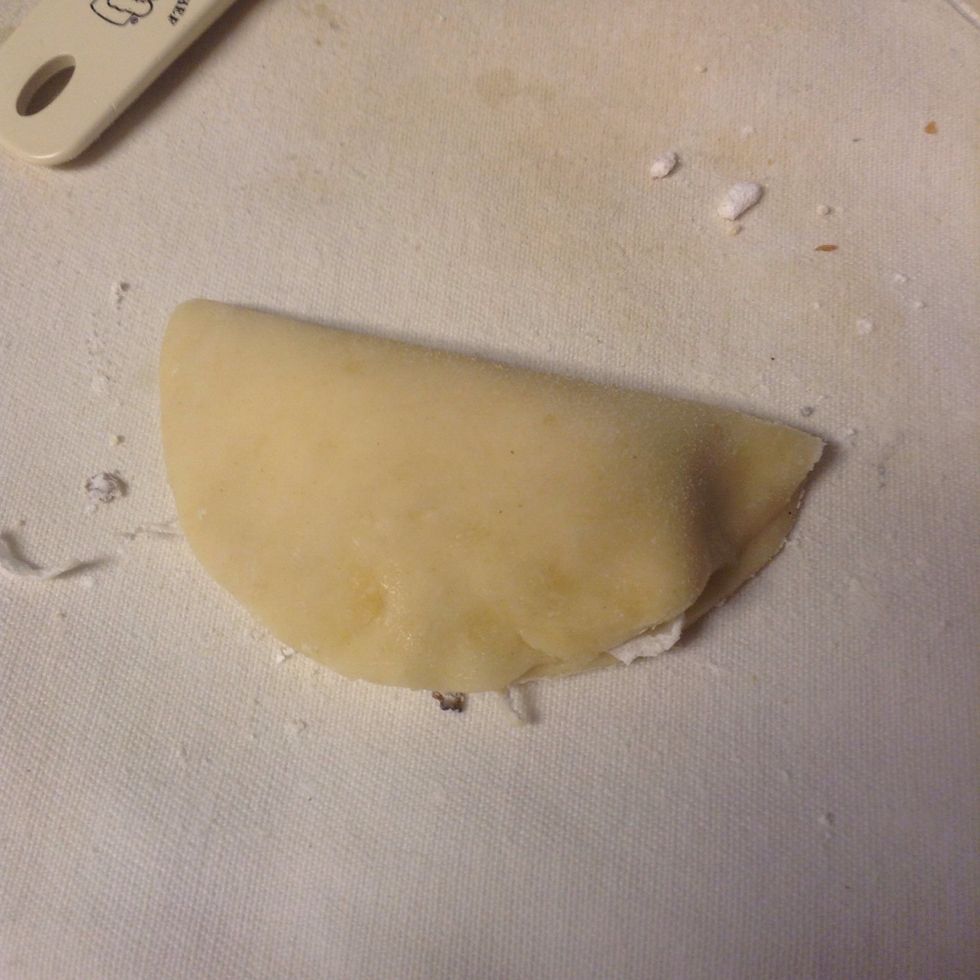 Fold it over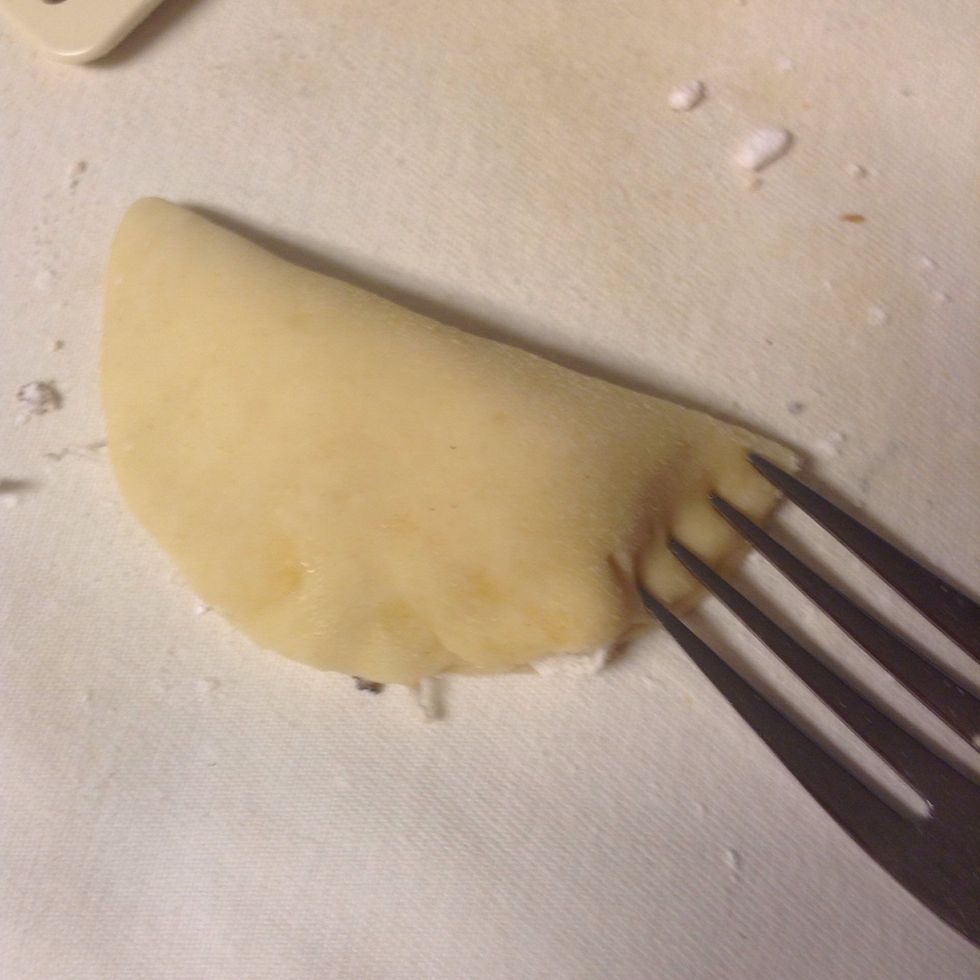 And press a fork around the sides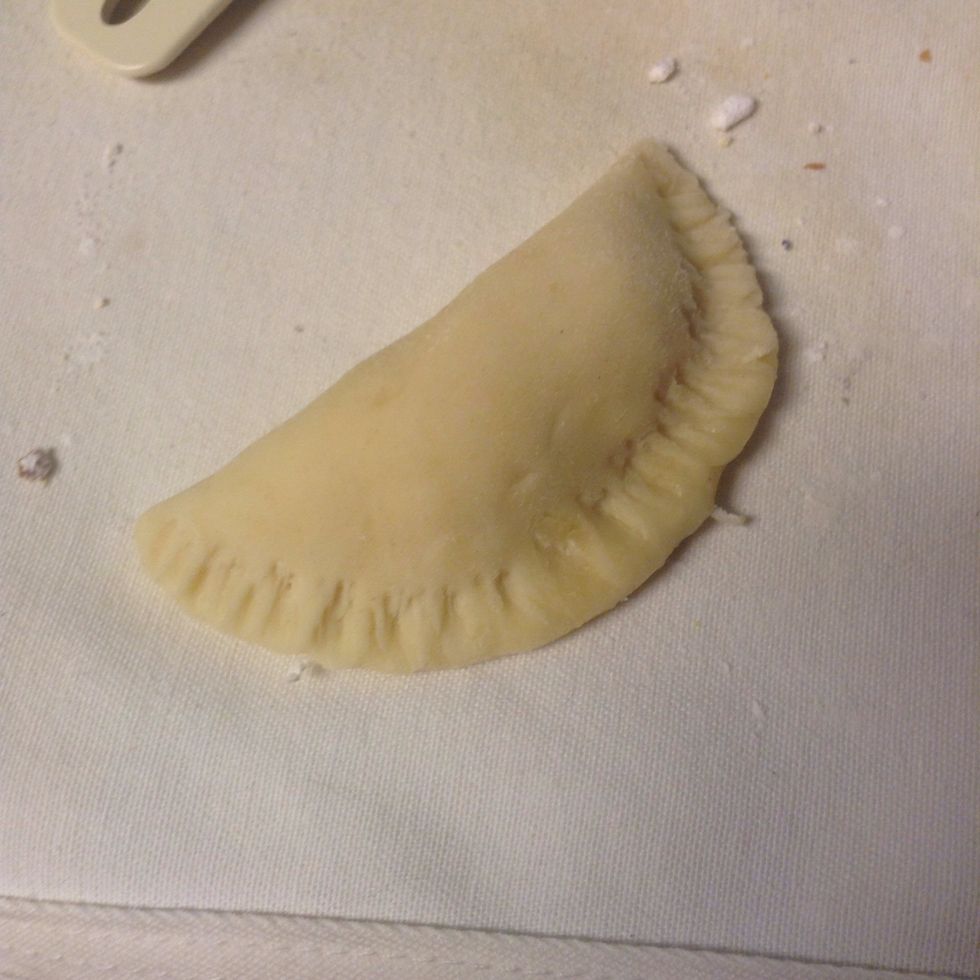 Bam.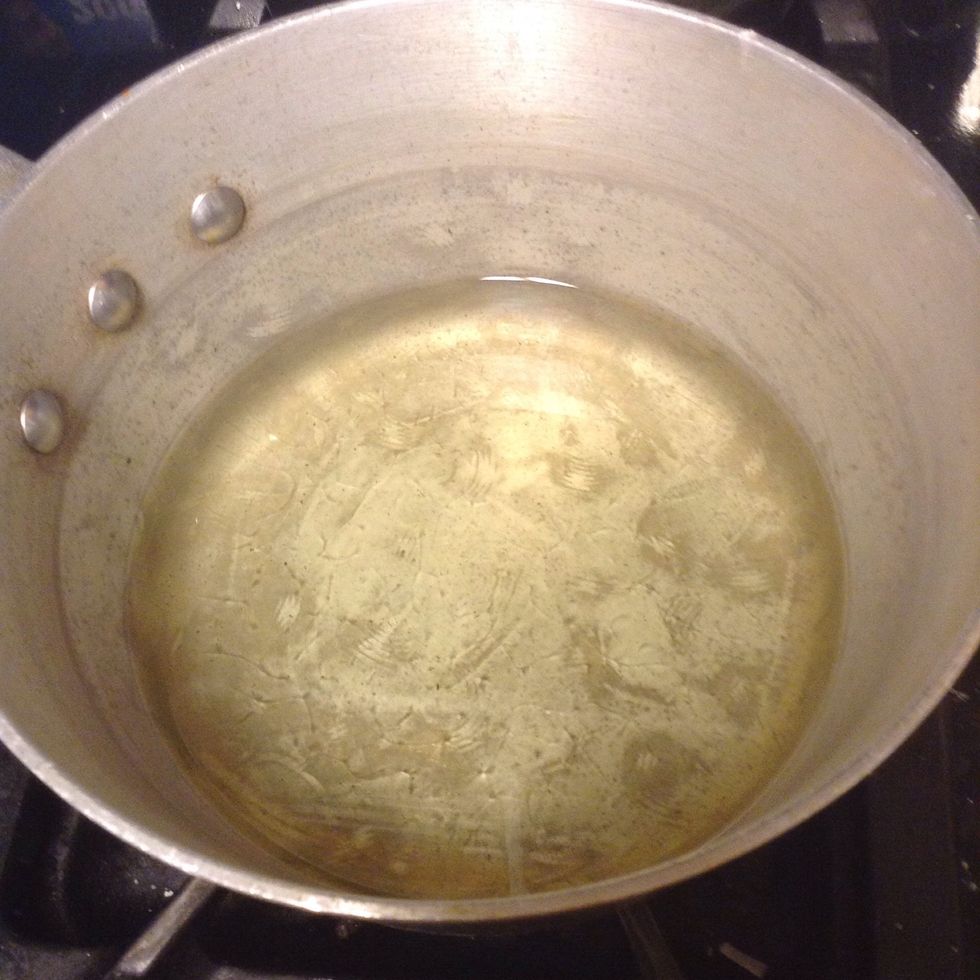 Heat up some vegetable oil. Make sure to keep the temperature as stable as possible.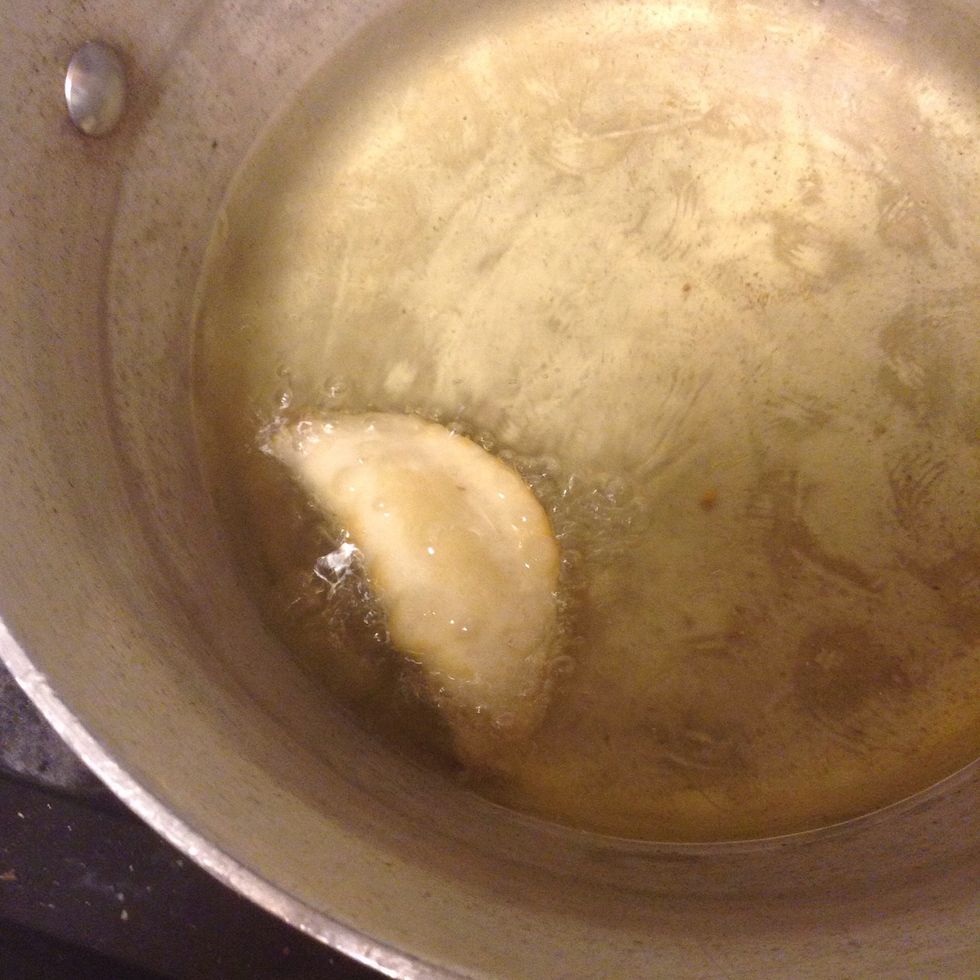 Plop 'em in.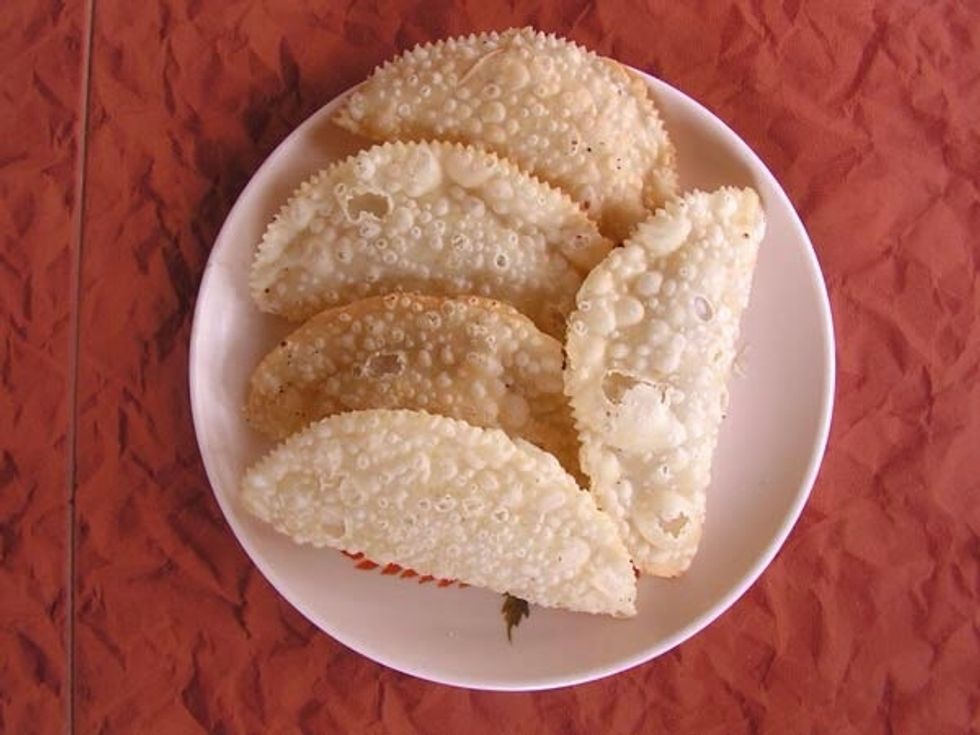 And there ya go. Enjoy! If you serve them fresh and hot, it's good to sprinkle a little powdered sugar on 'em.
1.0c All purpose flour
0.0c Semolina
1.0Tbsp Ghee
Warm milk
Filling:
1.0c Dry Coconut
1.0c Powdered sugar
0.0tsp Cardamom powder
2.0tsp Poppy seeds
2.0Tbsp Mixed nuts