How to make kansas city style bbq ribs
There are many styles of rib. Rubs and seasoning can become somewhat of a religious debate. This recipe produces a very flavorful, smoked rack of ribs that many would call a "traditional."
665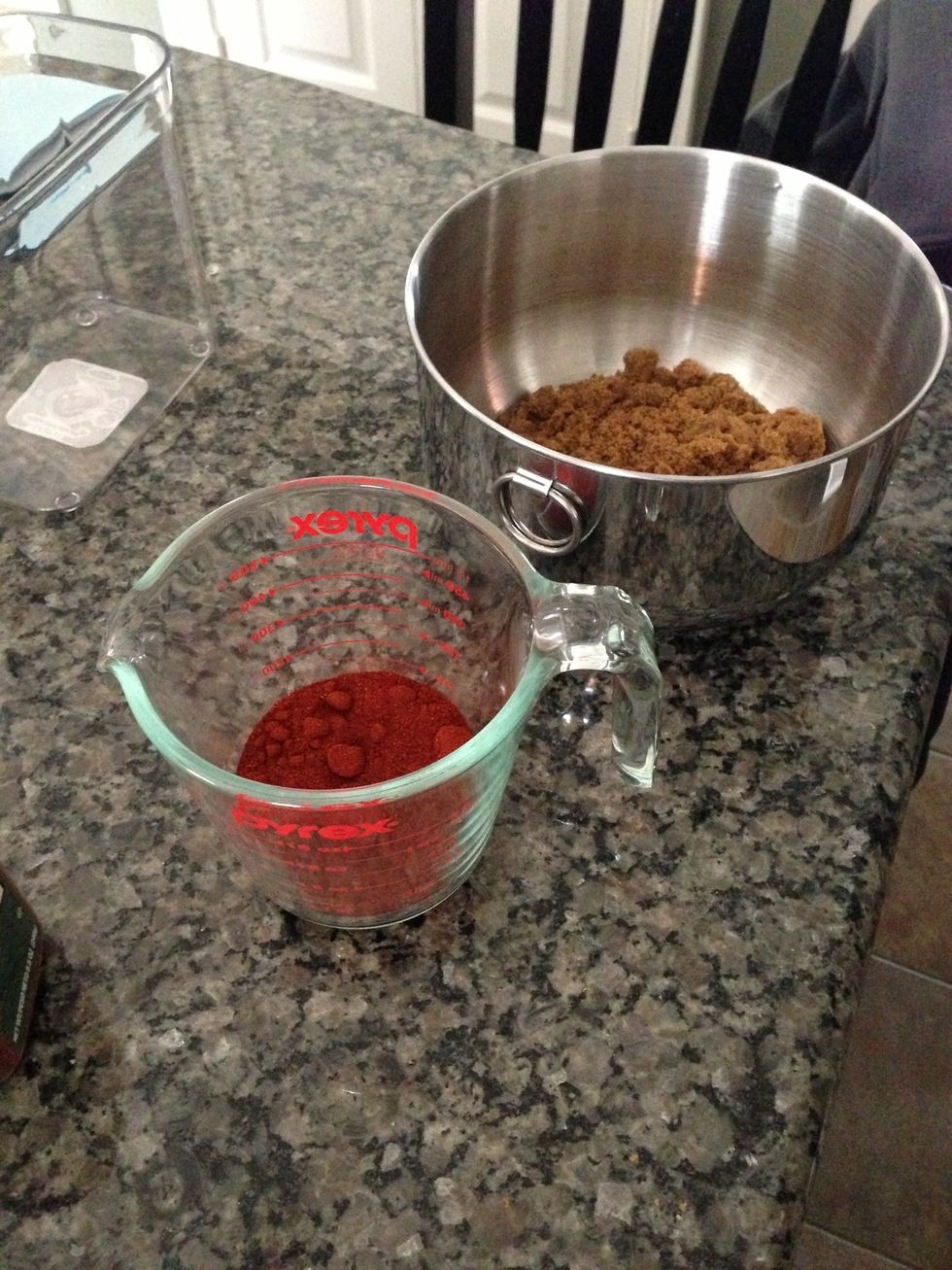 Combine the spices, brown sugar first, followed by paprika.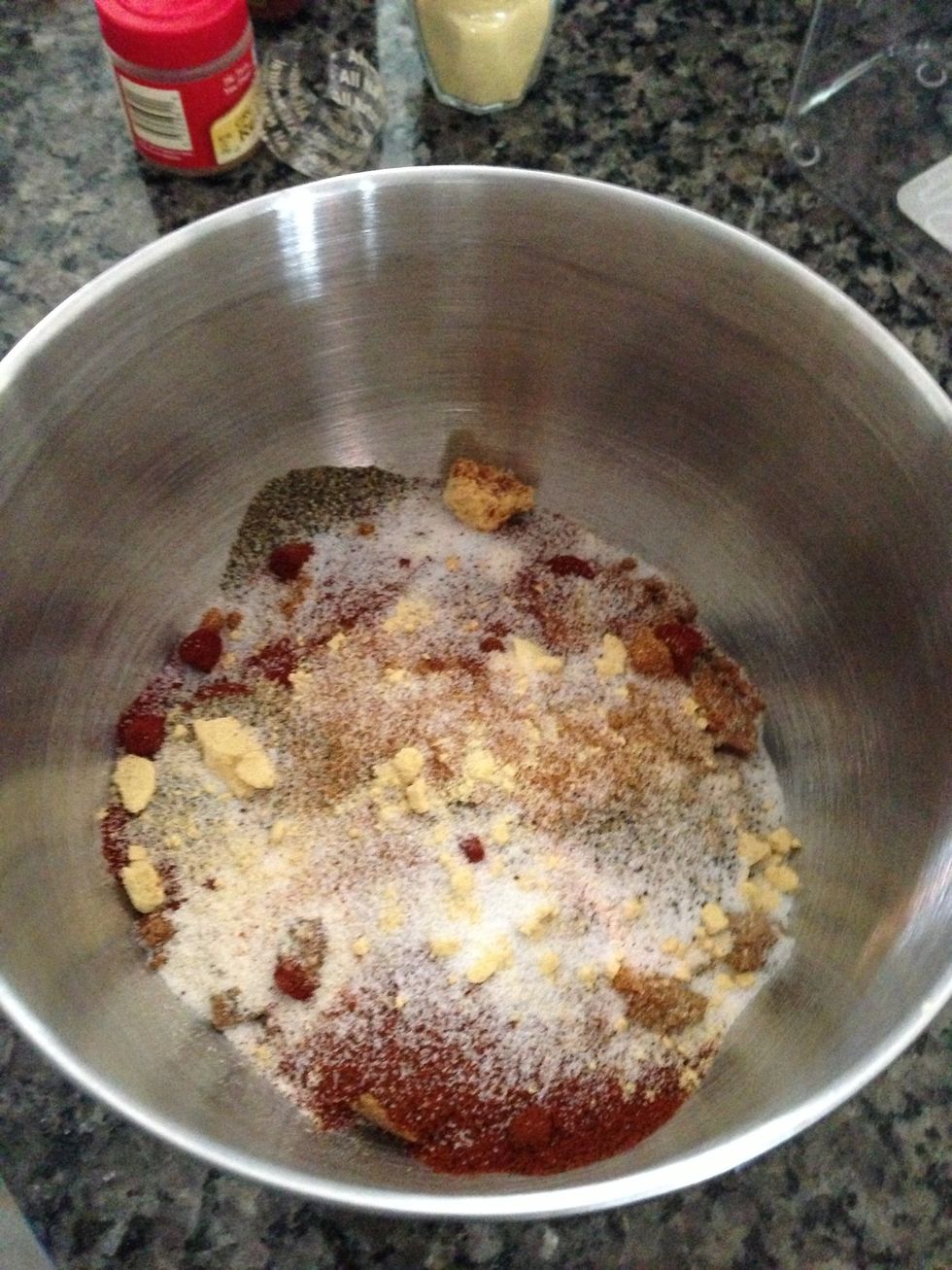 Before mixing... Most will argue about the type and amount of spices to make your rub. None will argue that the better the quality of spice, the better tasting the rib.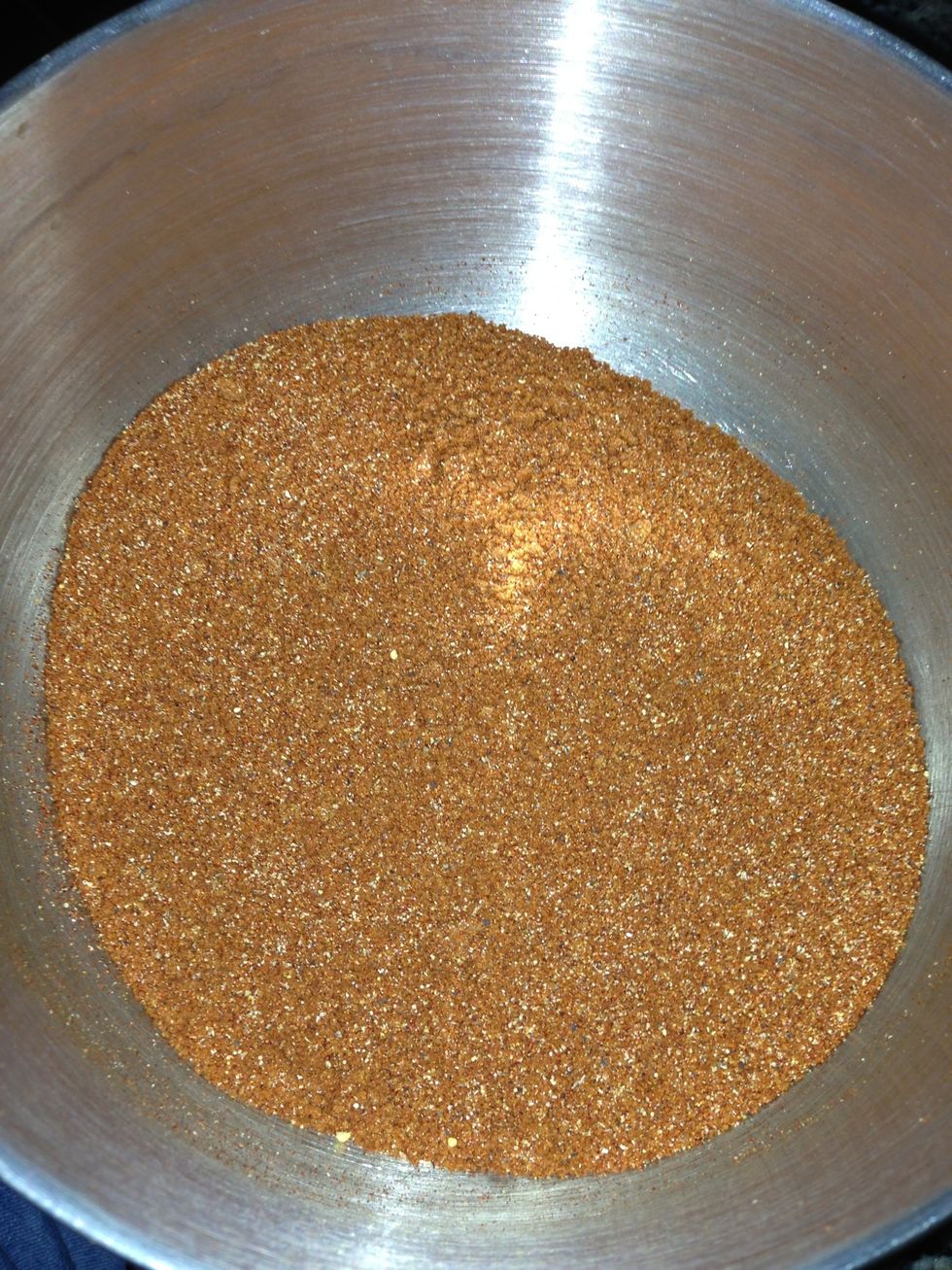 Mix with a steel spoon and get out all the sugar lumps and mustard clumps.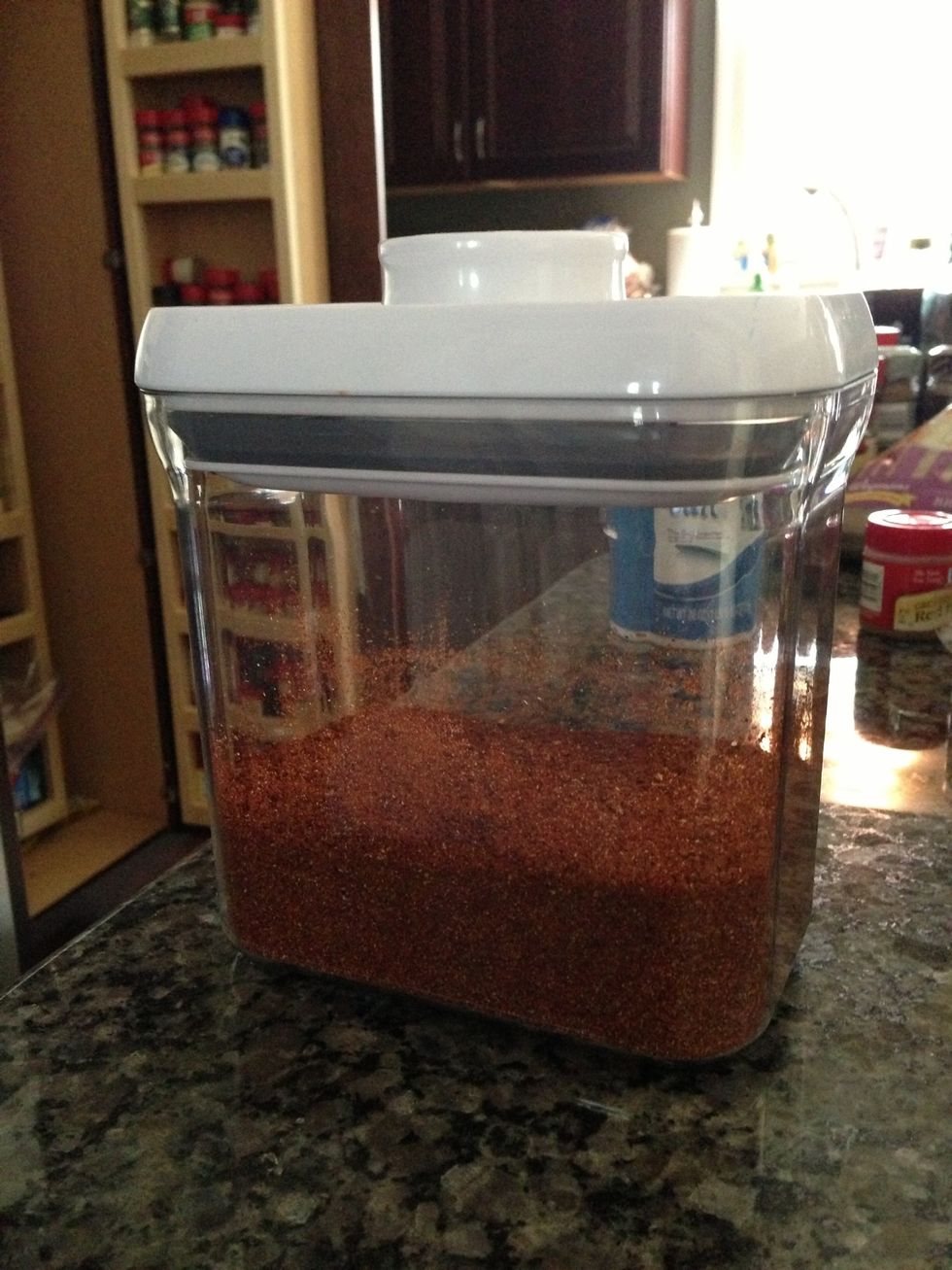 This makes a little more than 2 1/2 cups of rub, enough for 6-8 full racks of spare ribs. You can store the rest in an air tight container for six months.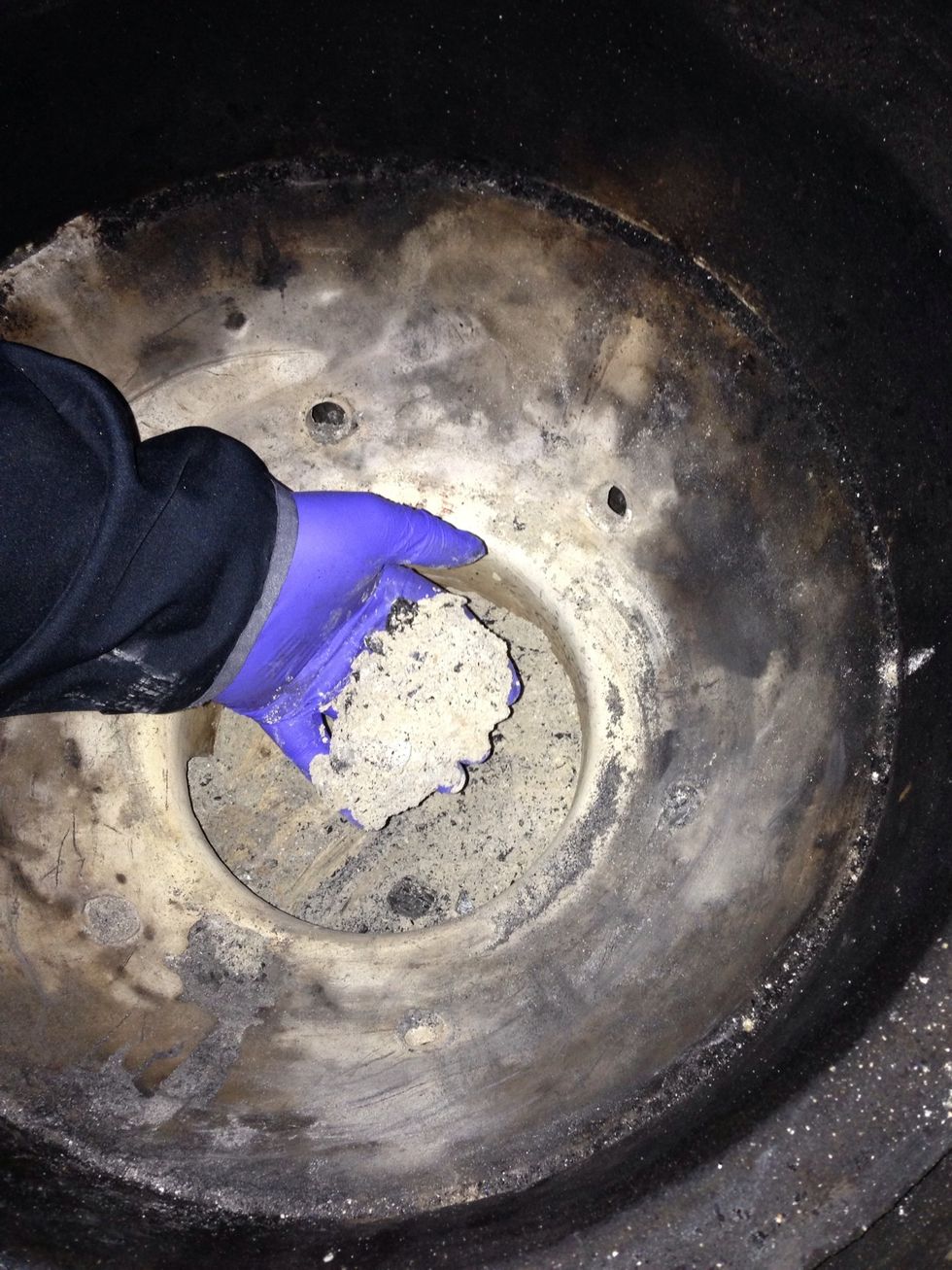 Now is a good time to prep your favorite outdoor smoker. Consistent temp and a clean burn are essential to any smoke/BBQ. Whatever you use, clean it out good and reload it with fresh lump charcoal.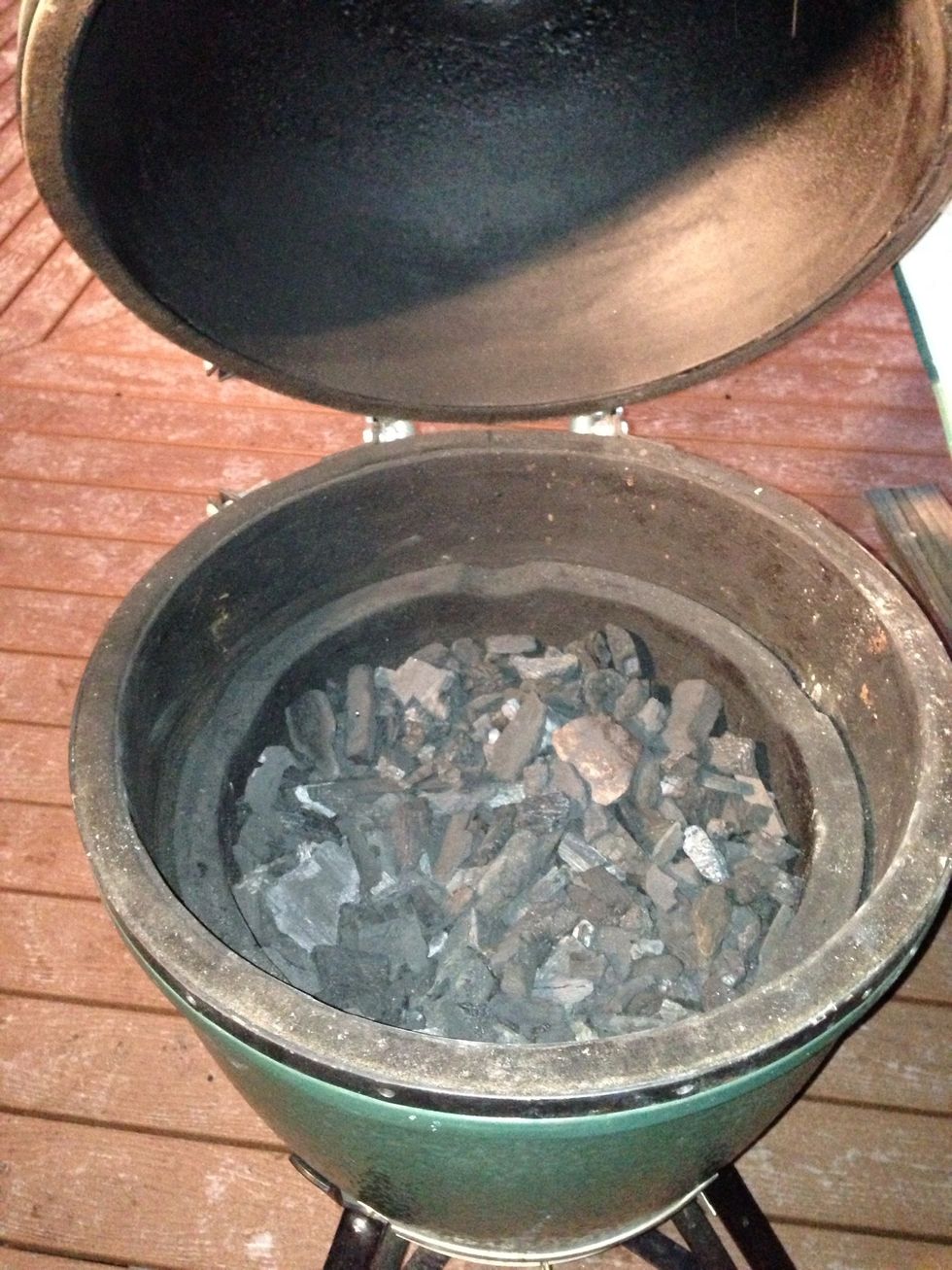 I use two Medium Big Green Eggs when BBQing for the family. I breakout the Gator Pit Party Pit when hosting a larger group. Like rubs, smokers are often widely debated. I'm staying out of it.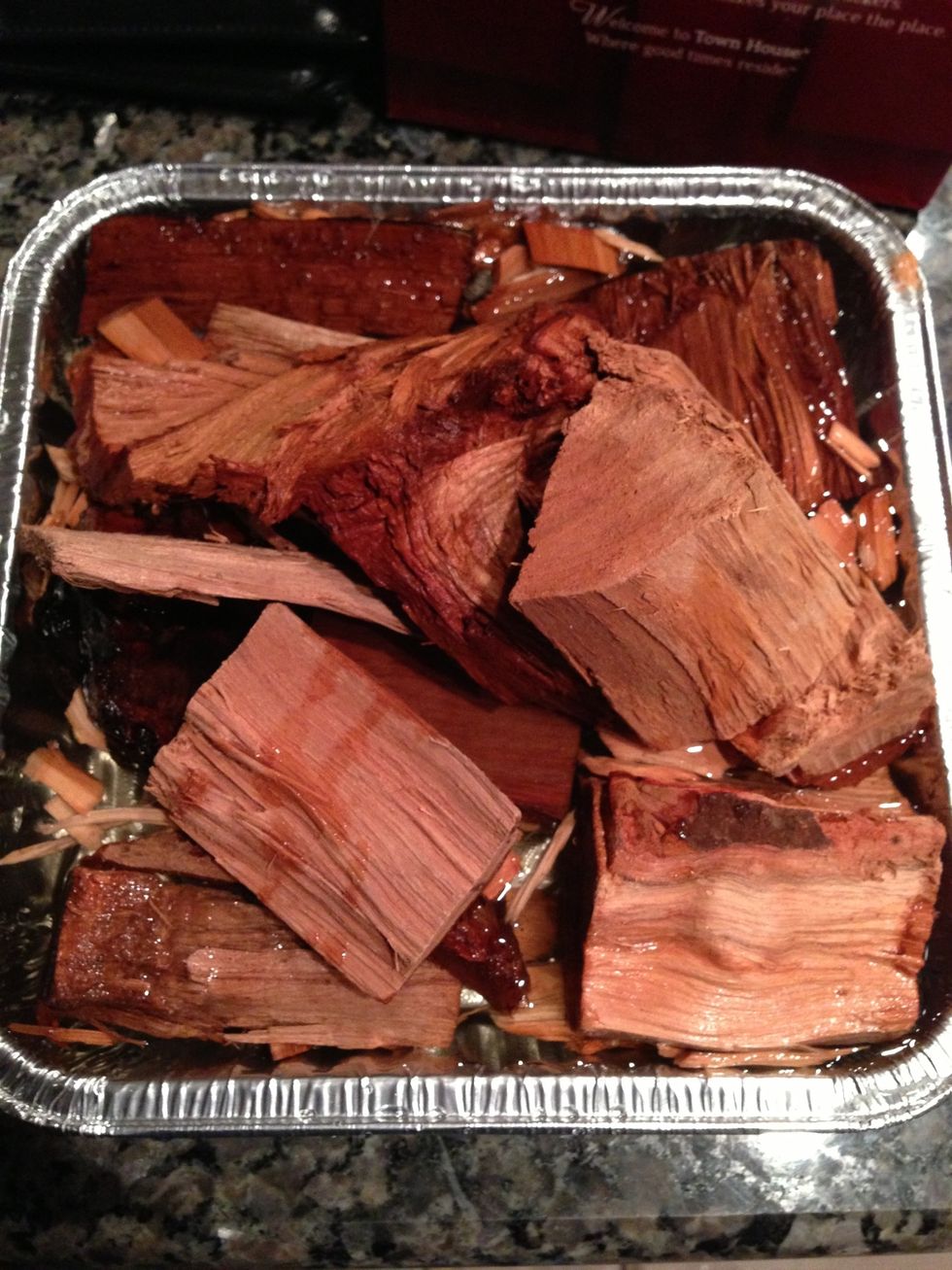 I like to soak my wood chips & chunks the night before the smoke. Hickory is the gold standard for pork BBQ. I like to add some other sweet woods to the fire too.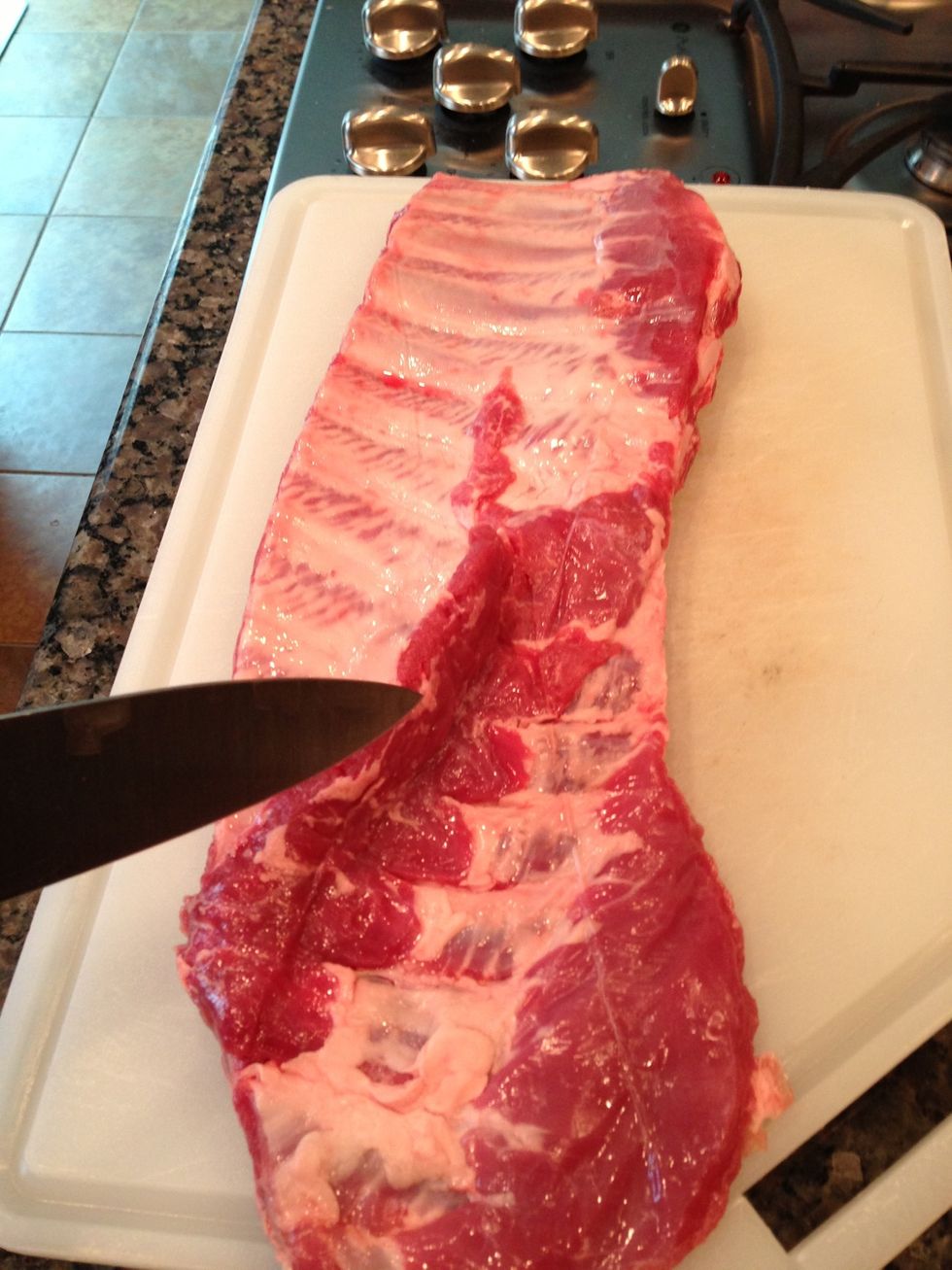 Time to trim the meat. Start by removing the flap from the underside. Then "square up" the rack into a nice rectangle shape. Presentation is important!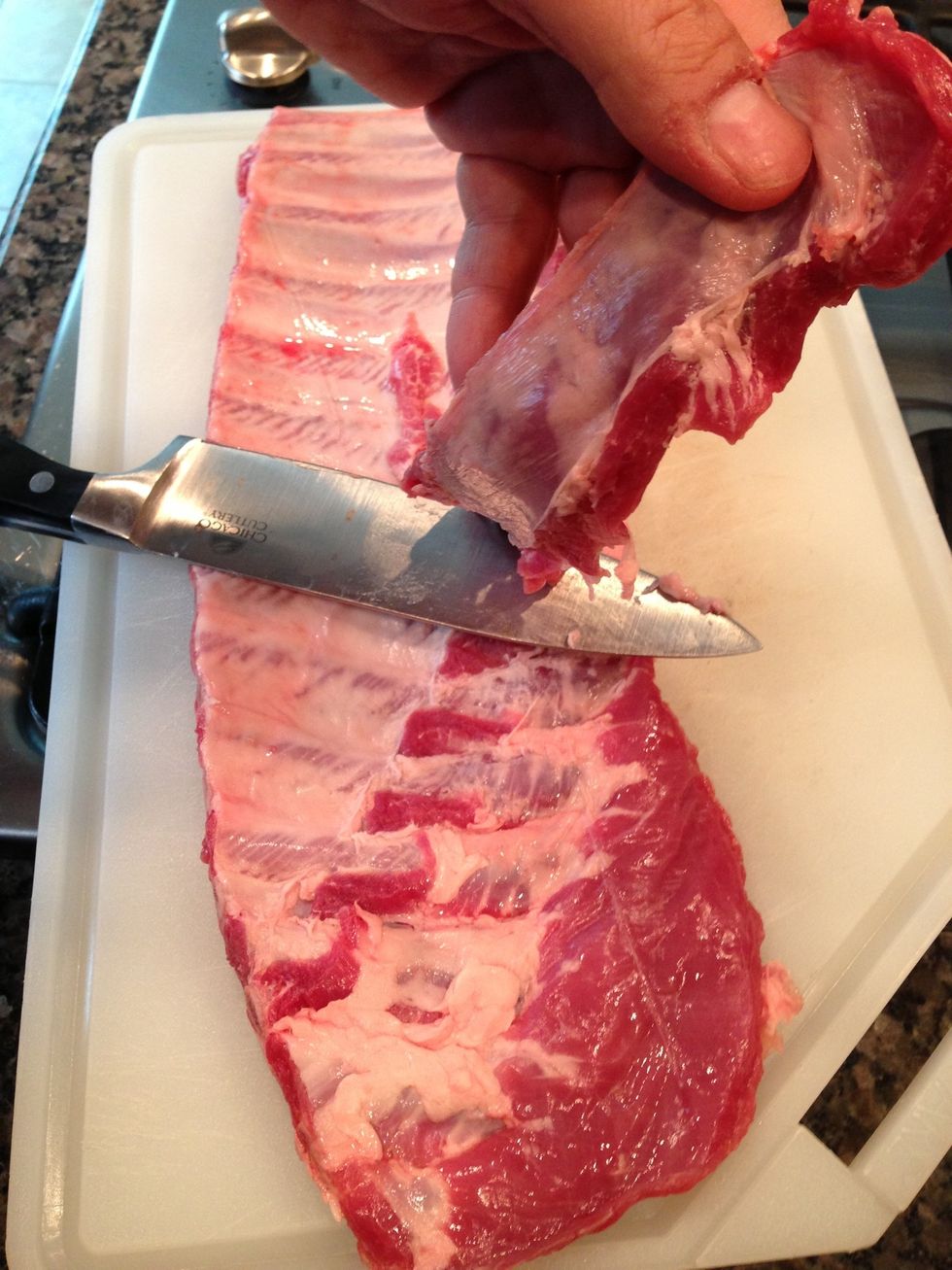 Save the flap. More on that coming up.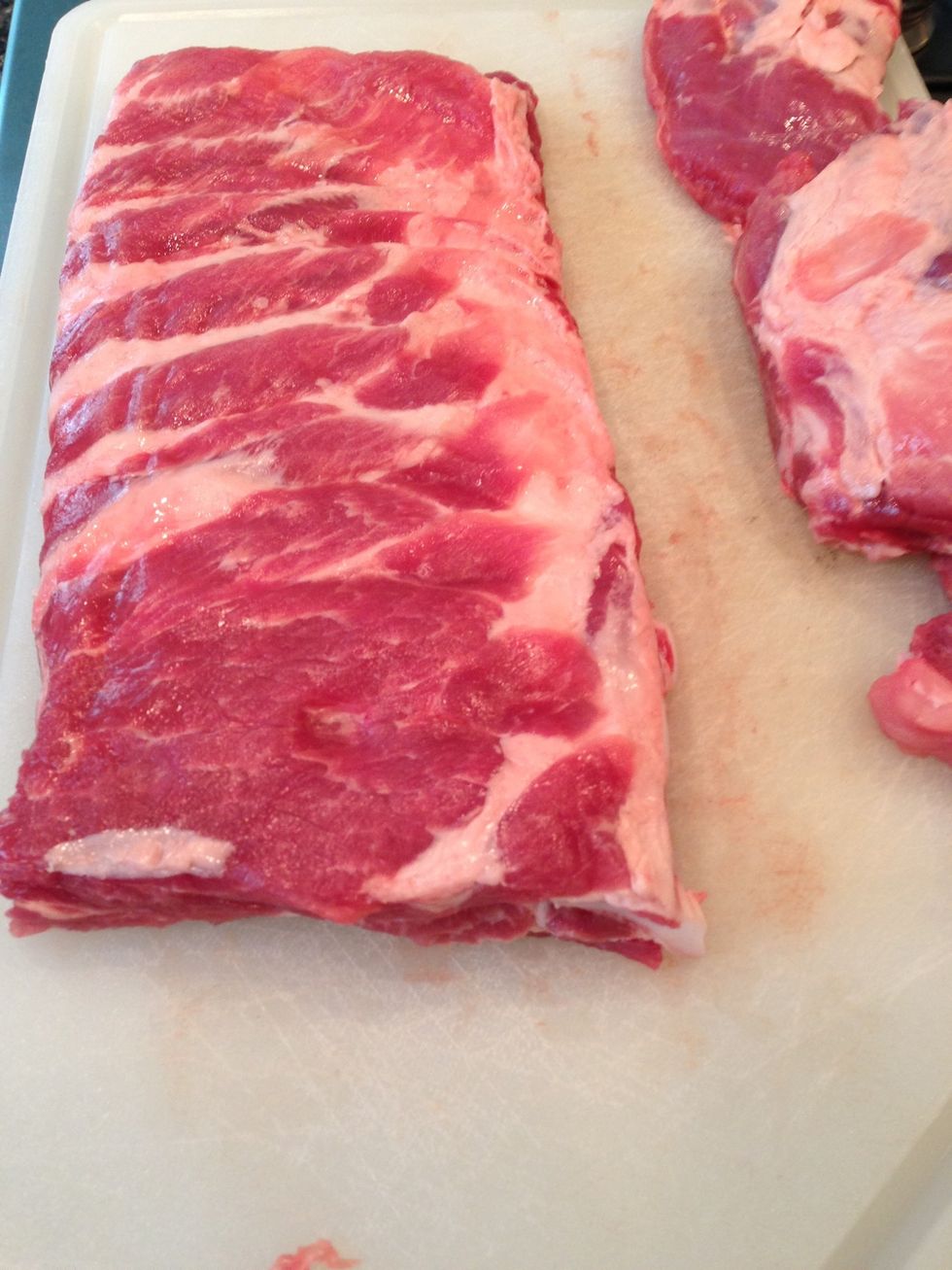 A fully trimmed rack.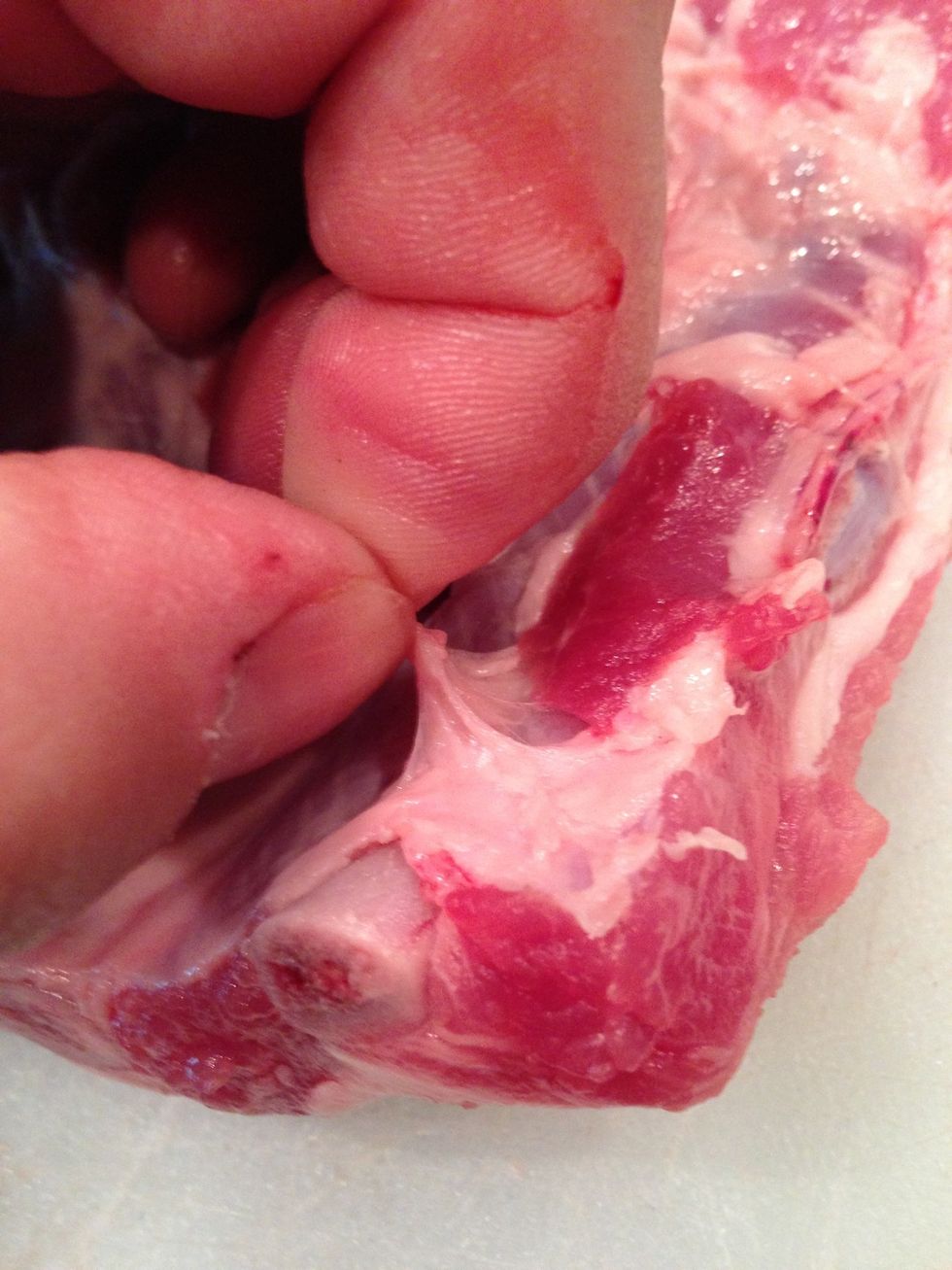 Remove the membrane from the under side of the rack. It is an opaque layer that peels off.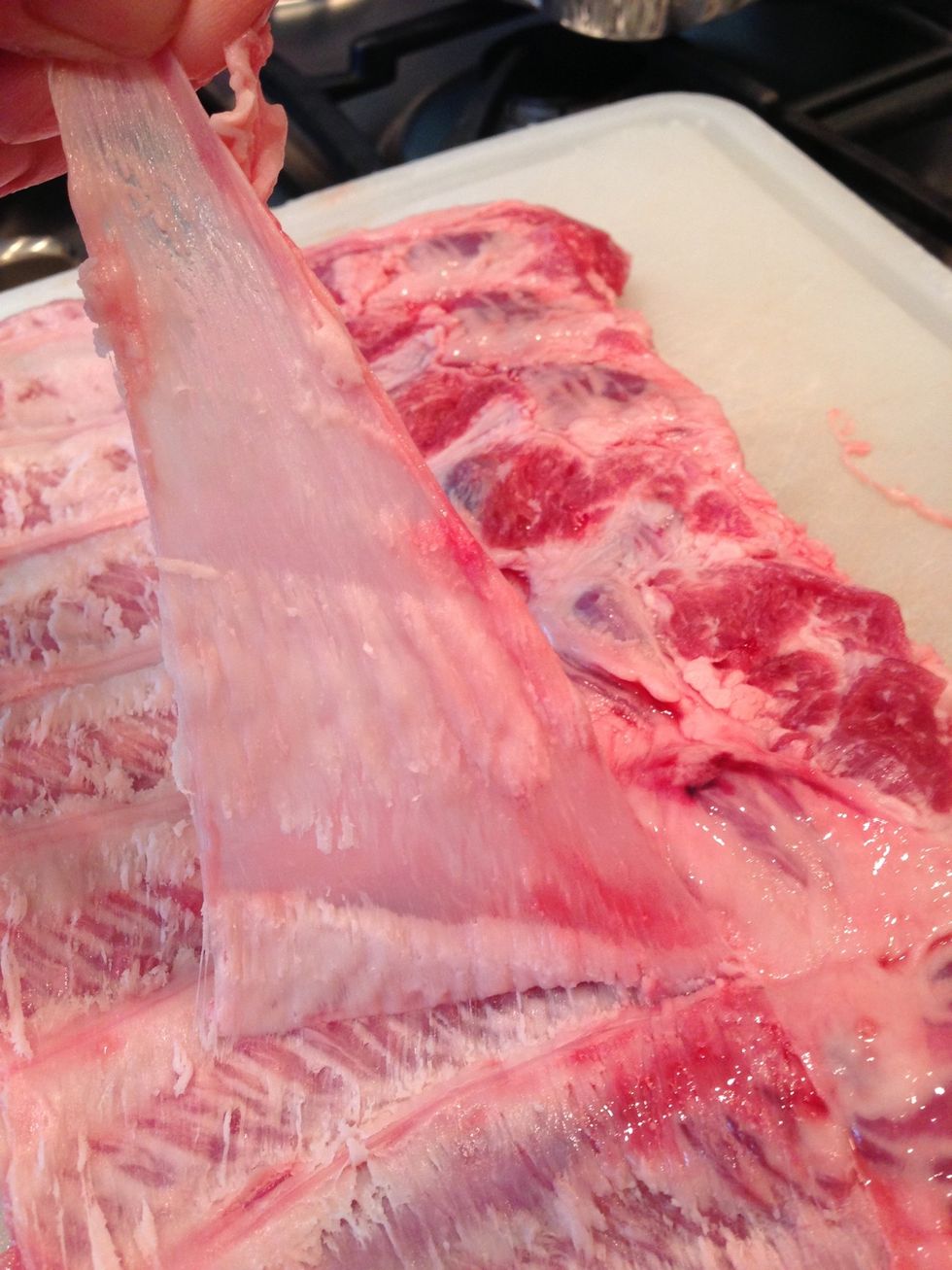 Tip: start in the lower corner of the smaller side of the rack and use a DRY PAPER TOWEL to grab it and pull.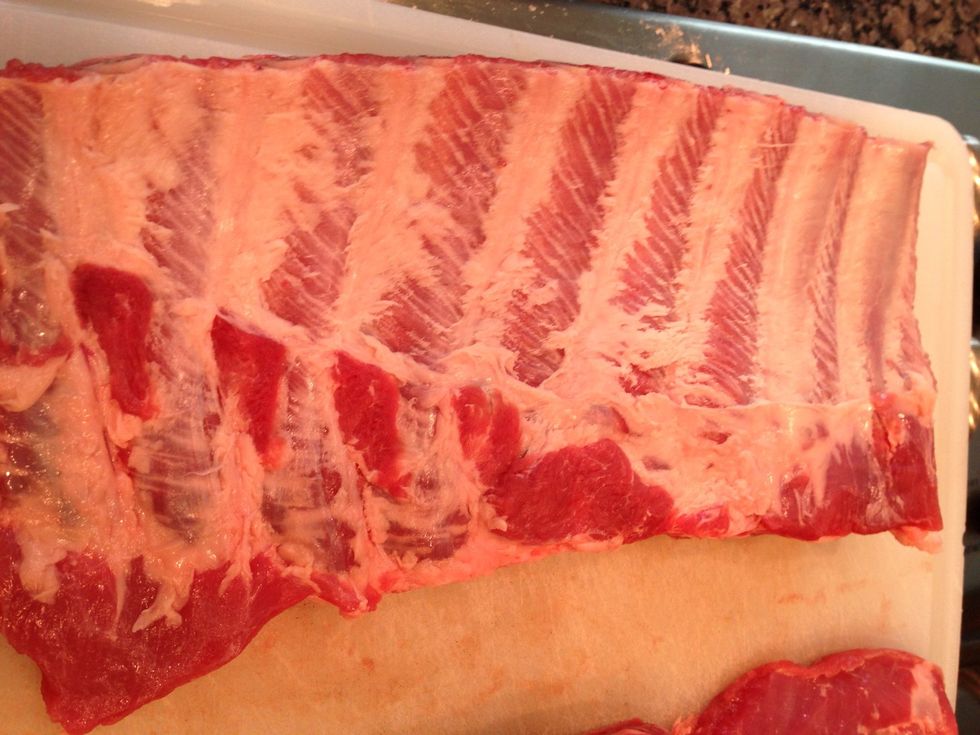 Underside with the membrane removed. This will allow the meat to fully absorb the rub and smoke flavor.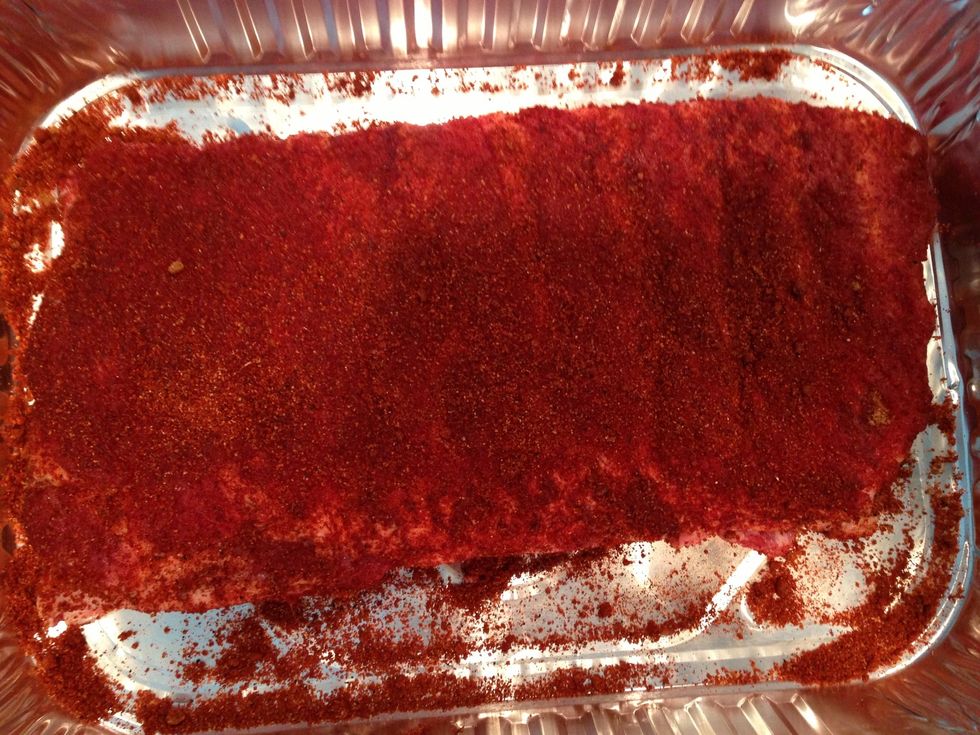 Another debate is when to apply the rub. Some say 24 hrs. before, others say just an hour. My experience has been 3-4 hours is plenty.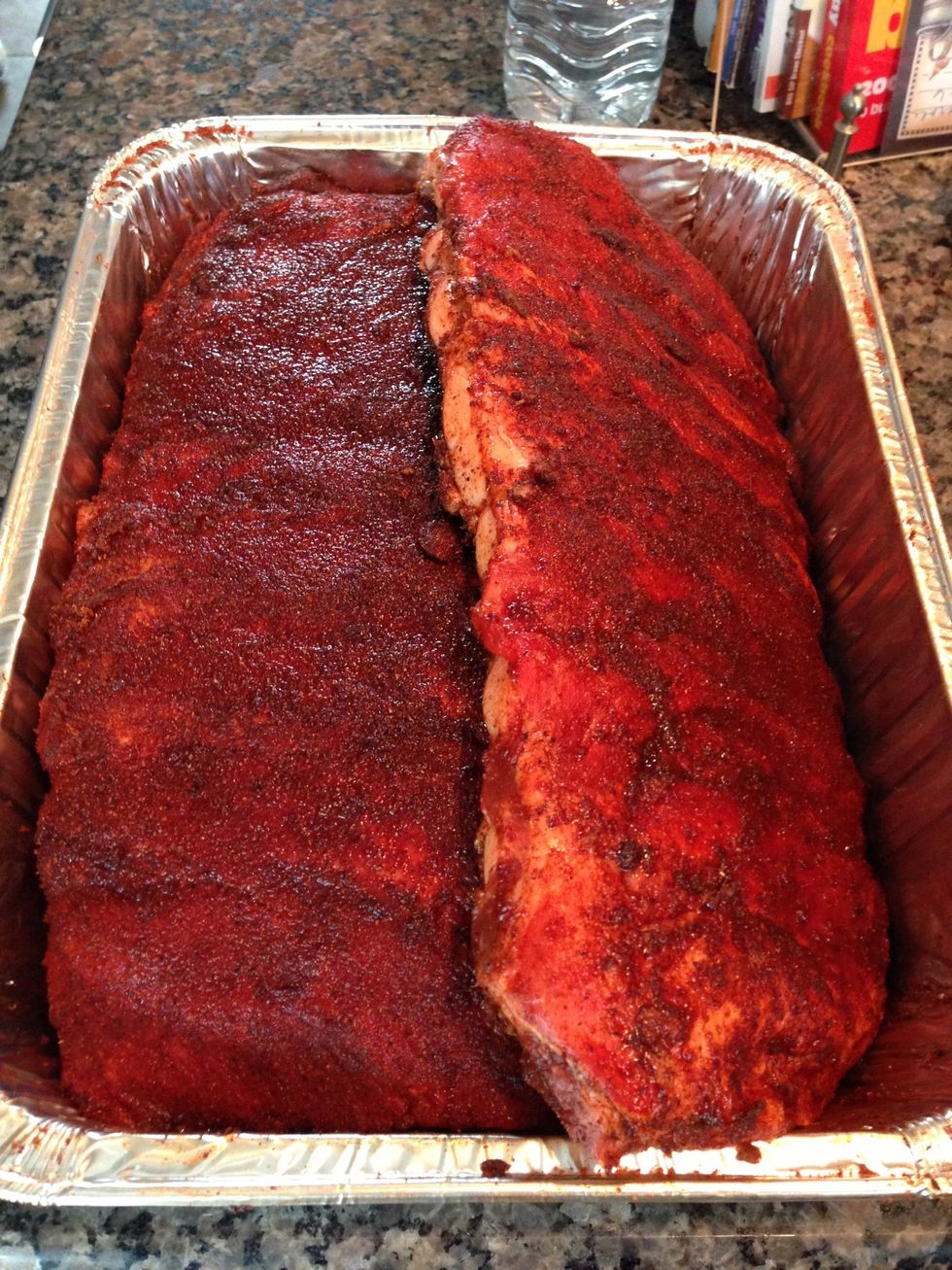 Rub is not a marinade and I'd rather taste the meat, complimented by smoke and rub. BTW, it's called RUB for a reason. Work it in good and cover the meat evenly on both sides & around the edges.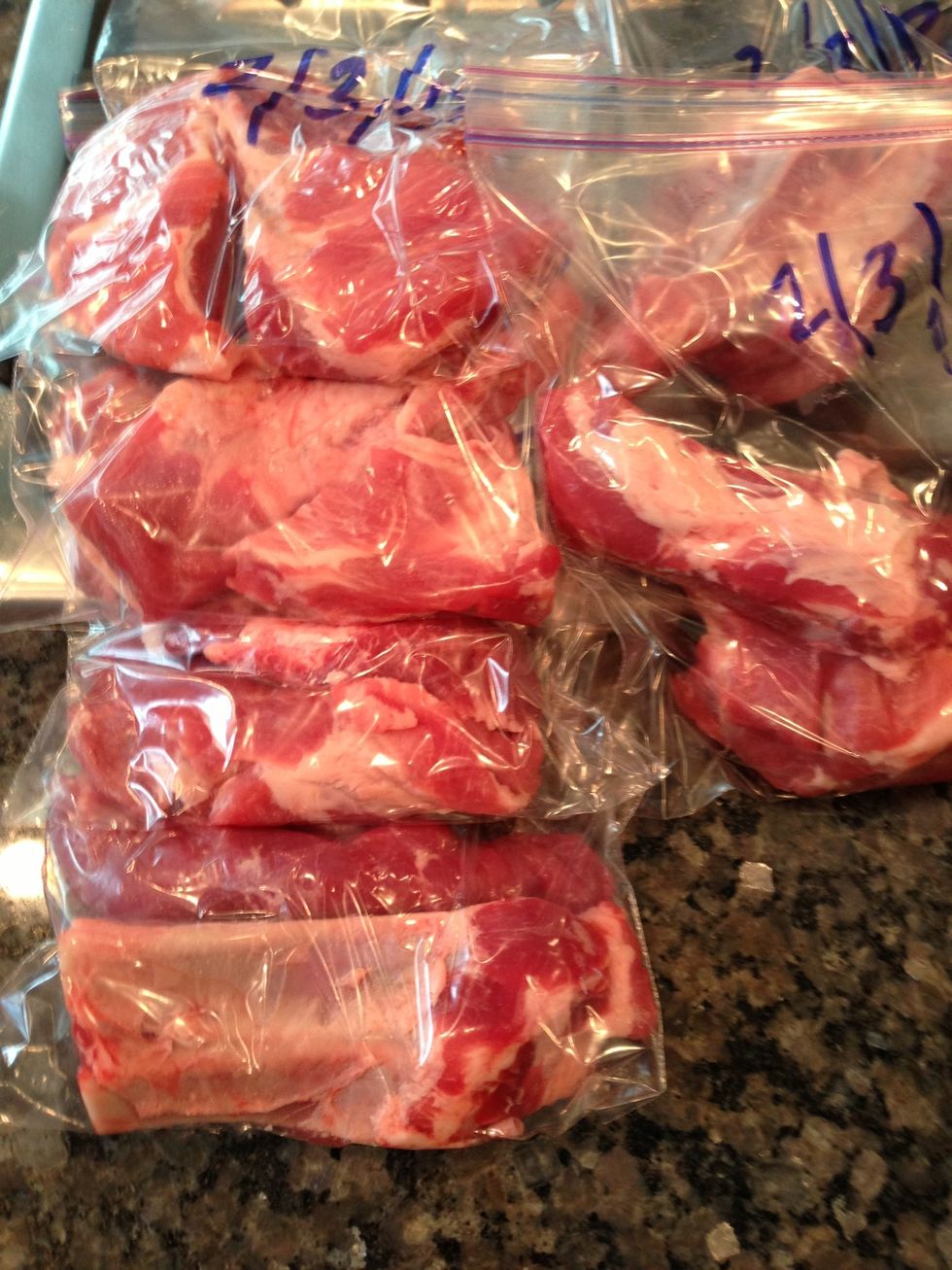 Ok, did you see my How To Make Authentic Italian Red Sauce? Save those trimmings! Flaps and end cuts are perfect for sauce and other pork-flavored dishes. I put two ends into each Ziplock and freeze.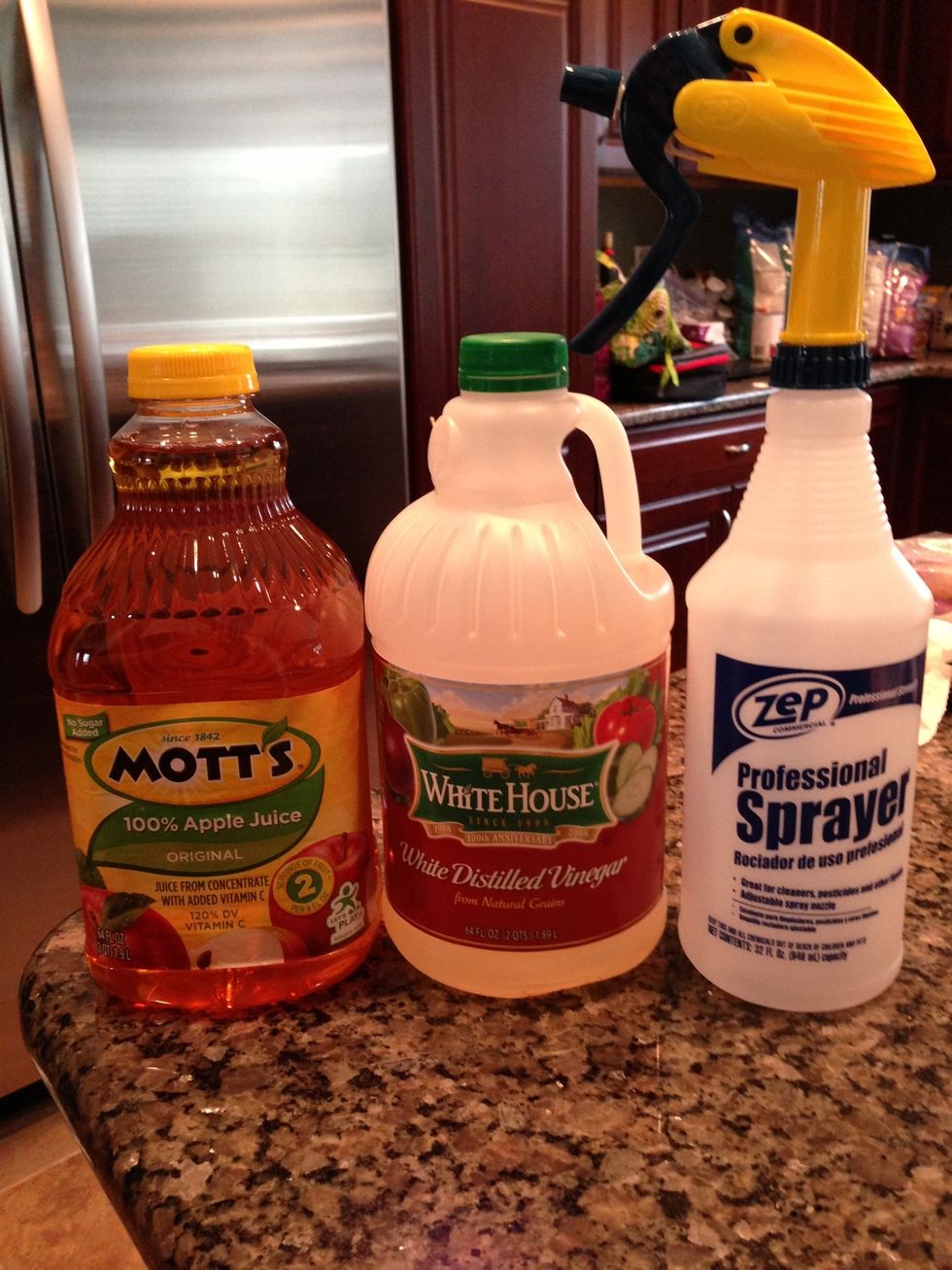 Prepare your apple juice and vinegar mix. I use a spray bottle and combine 1 part vinegar to 8 parts juice. You'll mist your ribs a lot during the smoke.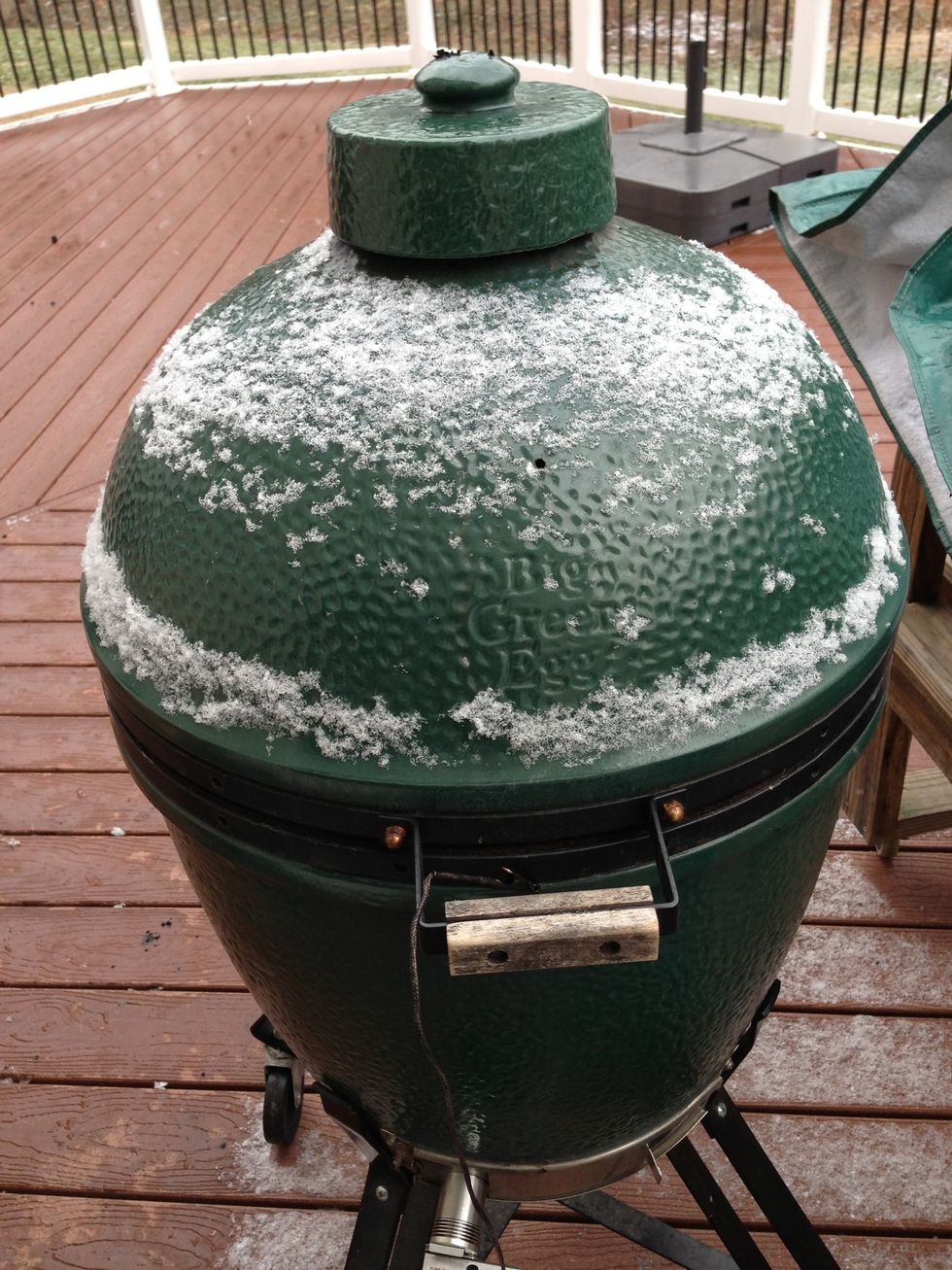 Don't let a little cold weather deter you... Remember, this rub is sugar based, not for high temp BBQing. We want it to caramelize but not burn.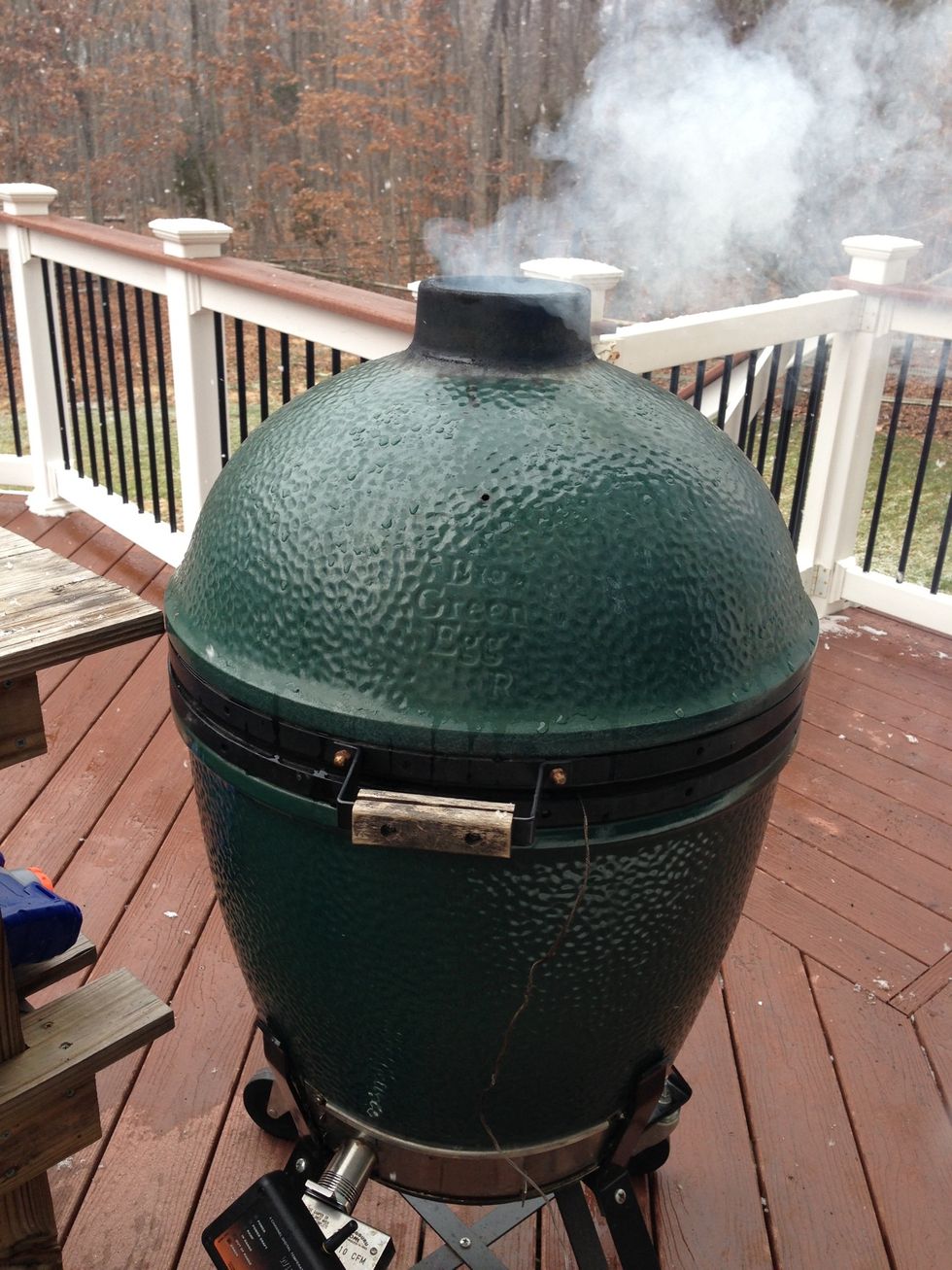 Temperature is everything. A good smoker will hold its temp within a couple degrees. I like to shoot for 230 degrees for ribs and hold somewhere between > 225 and <235. Get a good temp and hold.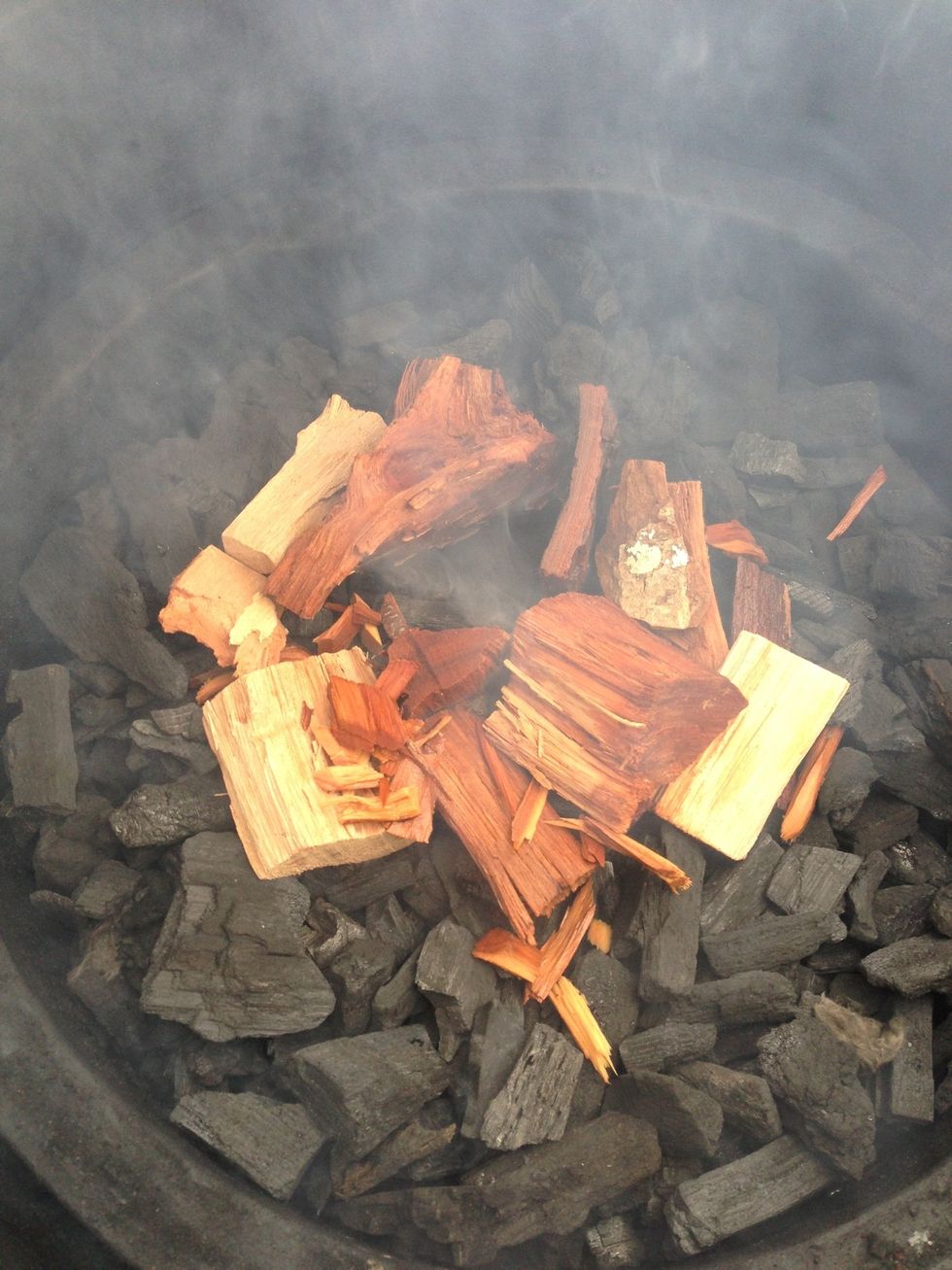 Add your mix of wool chips and chunks to the hot coals spread around the "hot spot" and leave gaps for air to circulate.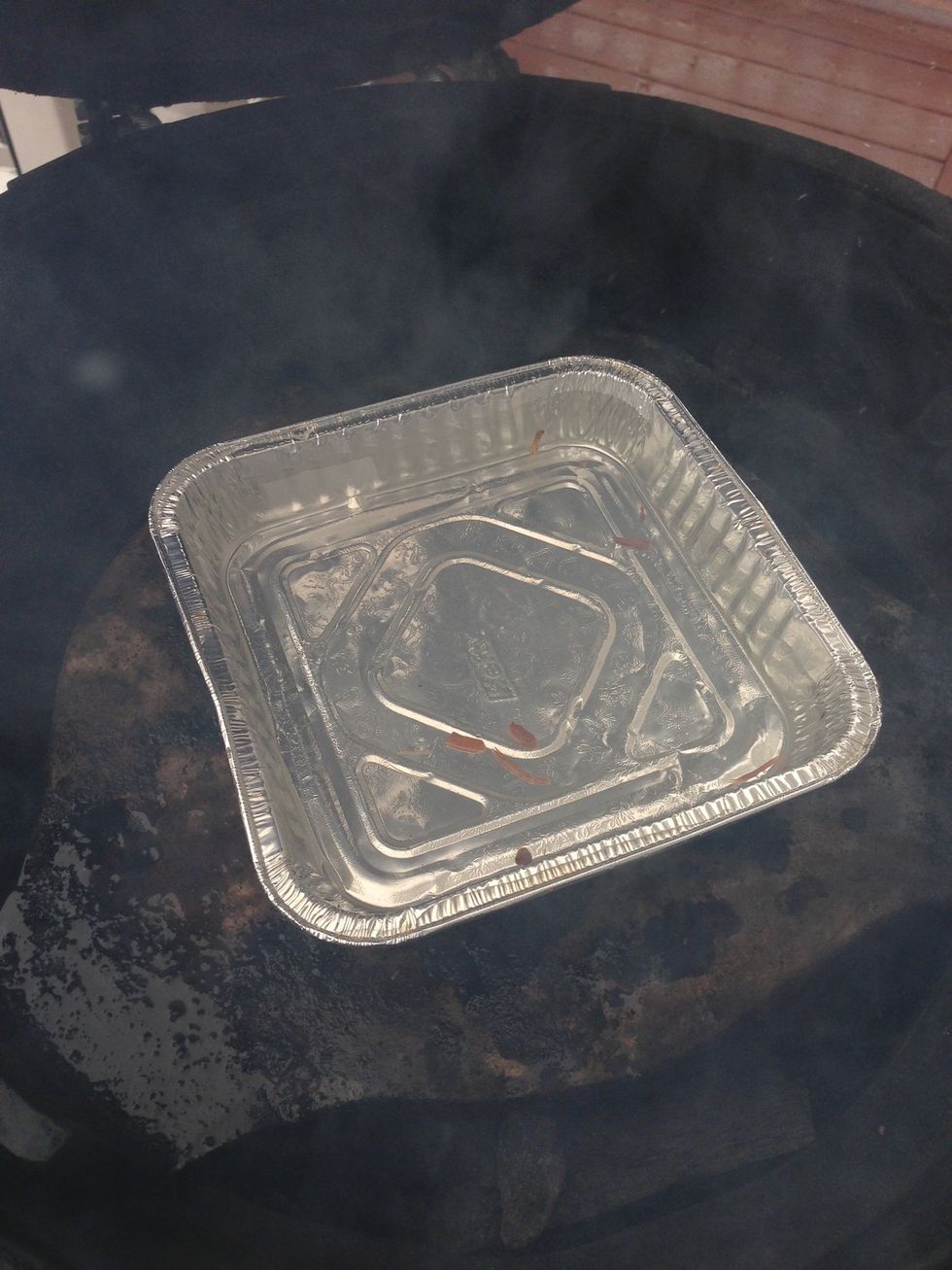 Tip: to keep the ribs moist add a foil pan full of water between the fire brick and the grate.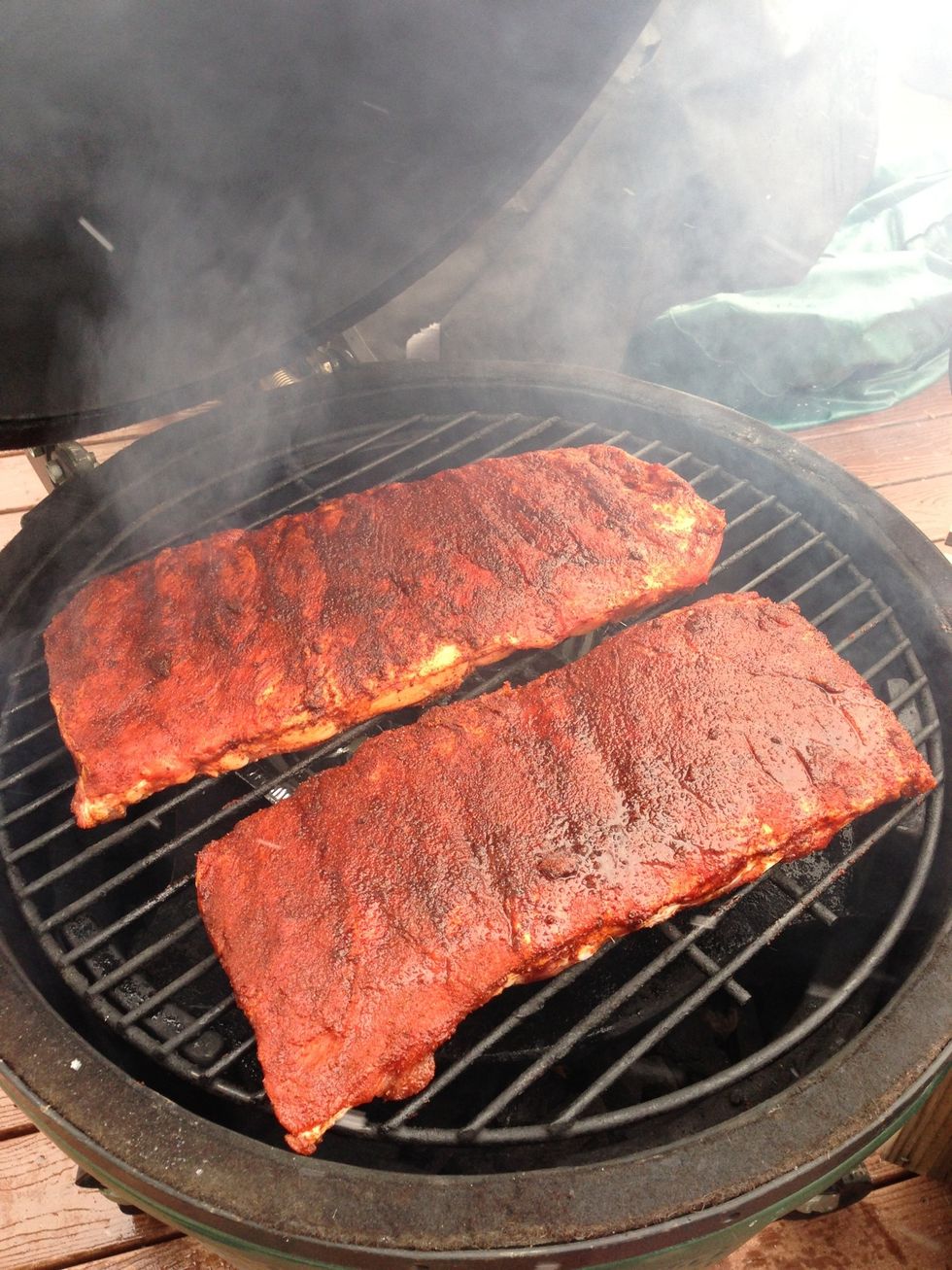 Add the ribs and close the lids. Well spray the ribs with our apple juice mix every 15 minutes and turn them every 30 minutes.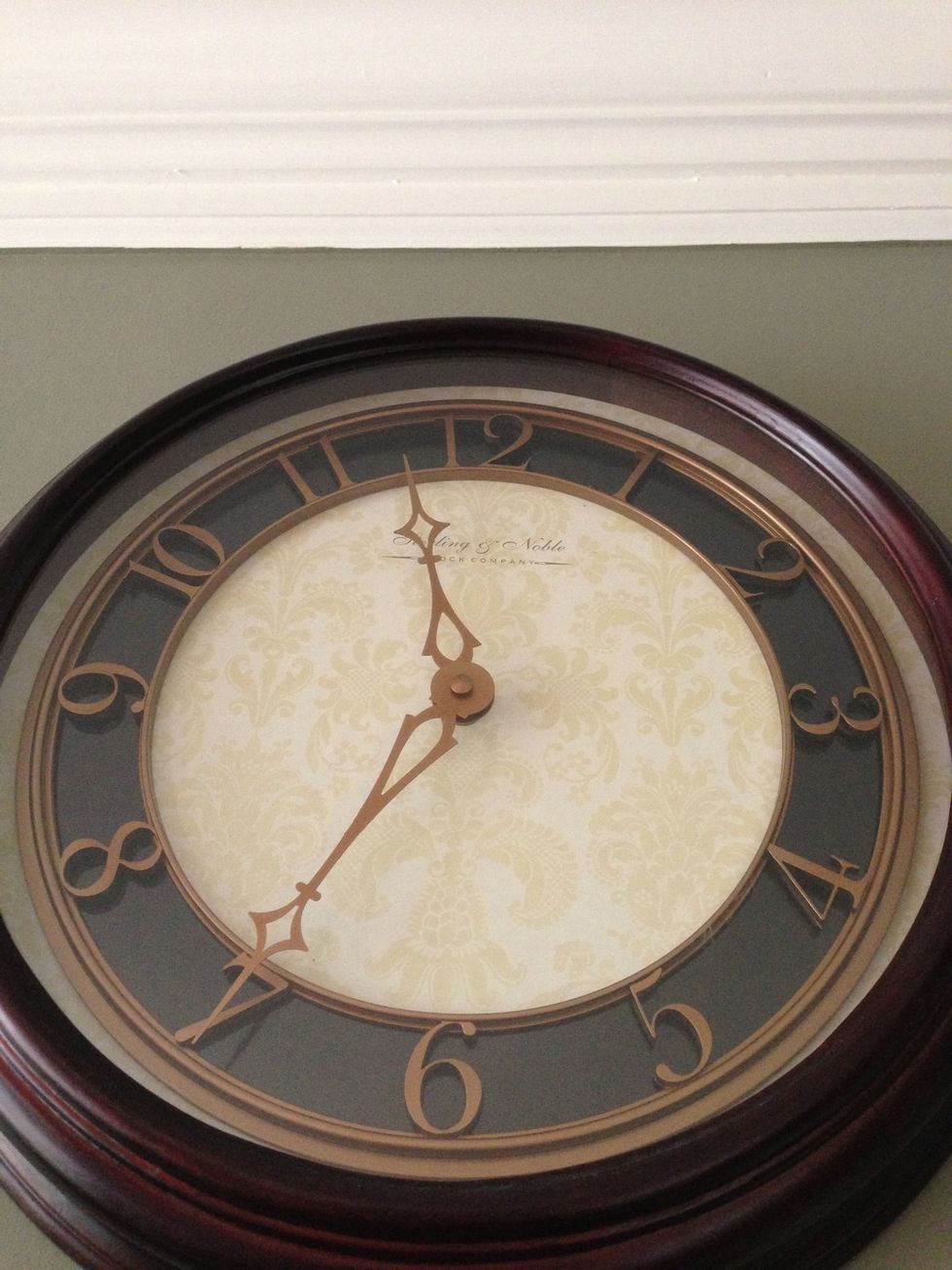 These ribs should take about 6 hours to smoke. To foil or not? Some folks follow the 3, 2, 1 method-3 hrs. unwrapped, 2 wrapped and 1 unwrapped and coated in sauce. Only you can decide.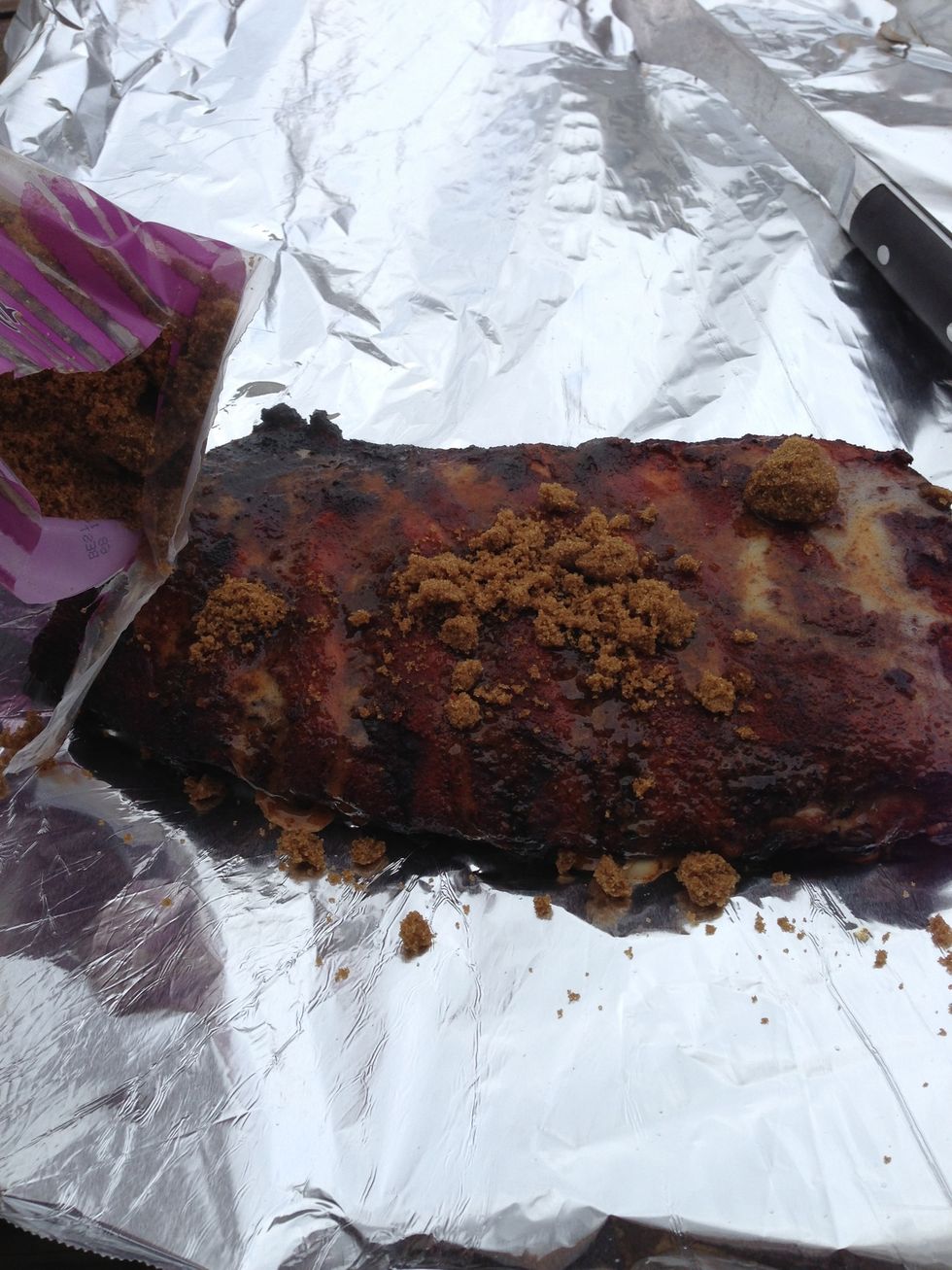 For this guide it's 3, 2, 1. Some add margarine and brown sugar (rubbing both in now) as I'm doing here. Others add more of their rub. At this point. It's all about personal taste at this stage.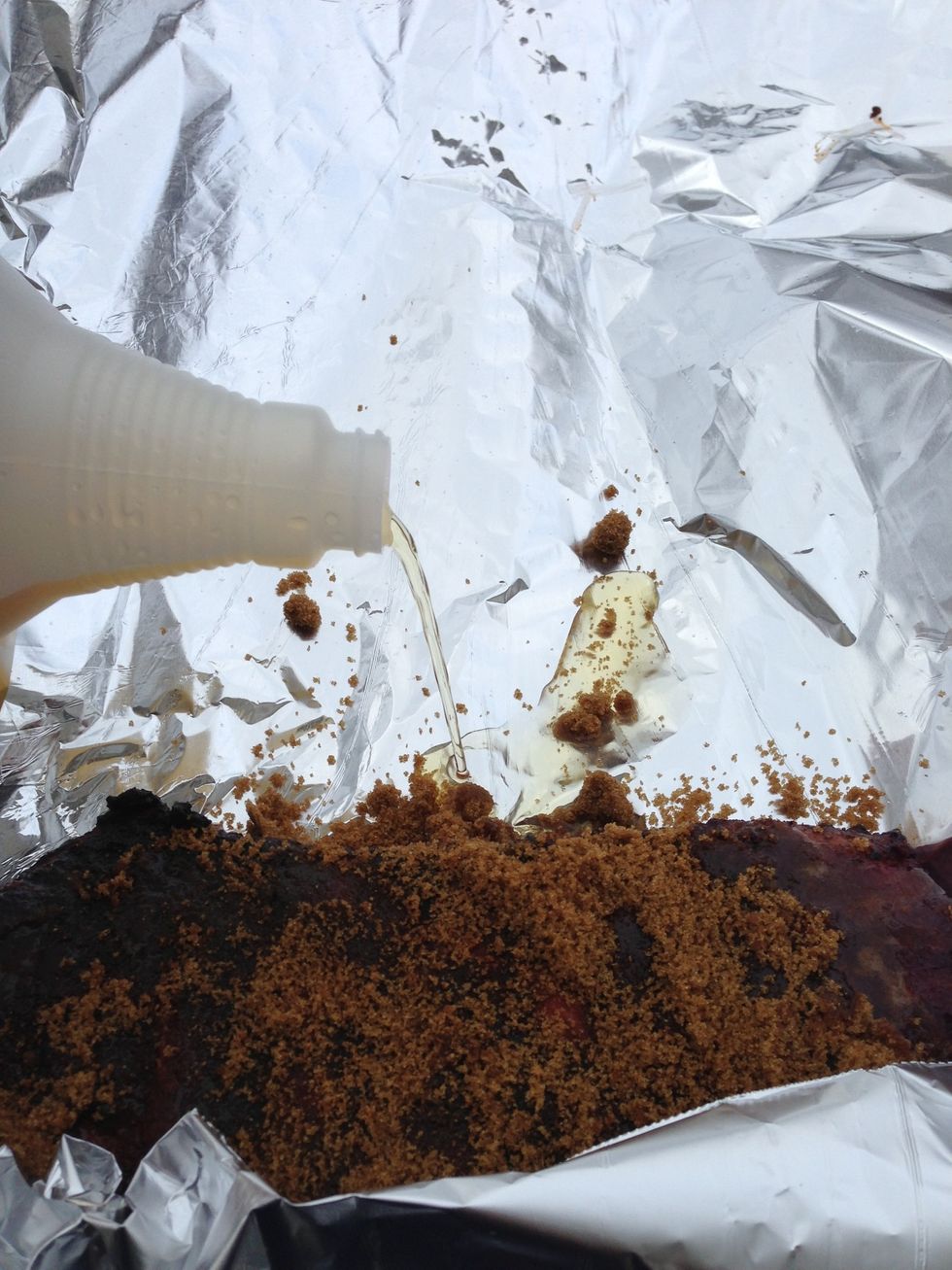 It's wise to add some sort of liquid as you wrap the ribs. This creates a steam effect for the next 2 hours and really makes the meat fall of the bone. Water, cola, OJ or apple juice- personal taste!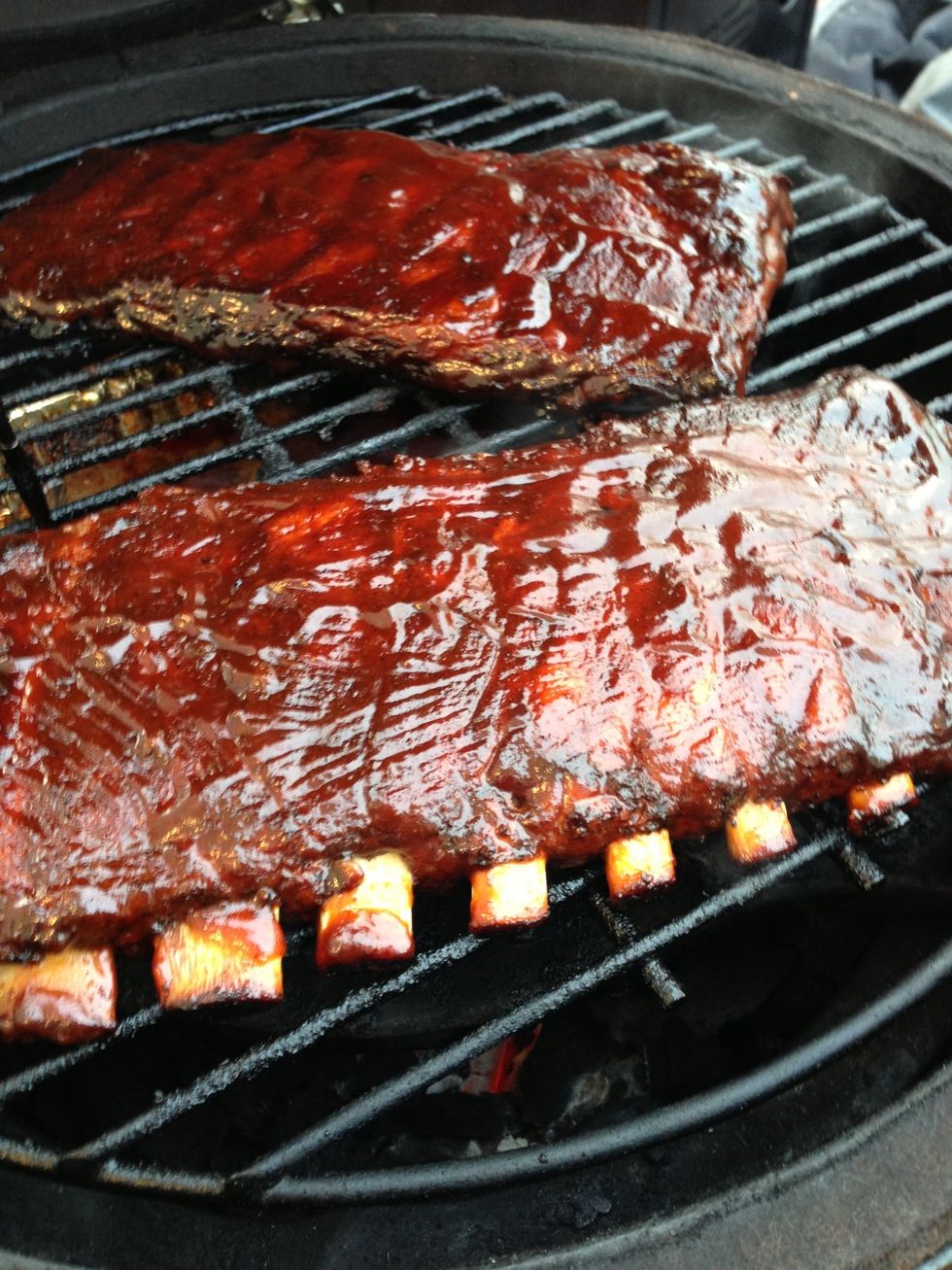 After 2 hours, remove, unwrap & coat with your favorite sauce. Use long, sturdy tongs as the meat is tender and the rack will break apart under its own weight if not careful. Leave them be for 1 hr.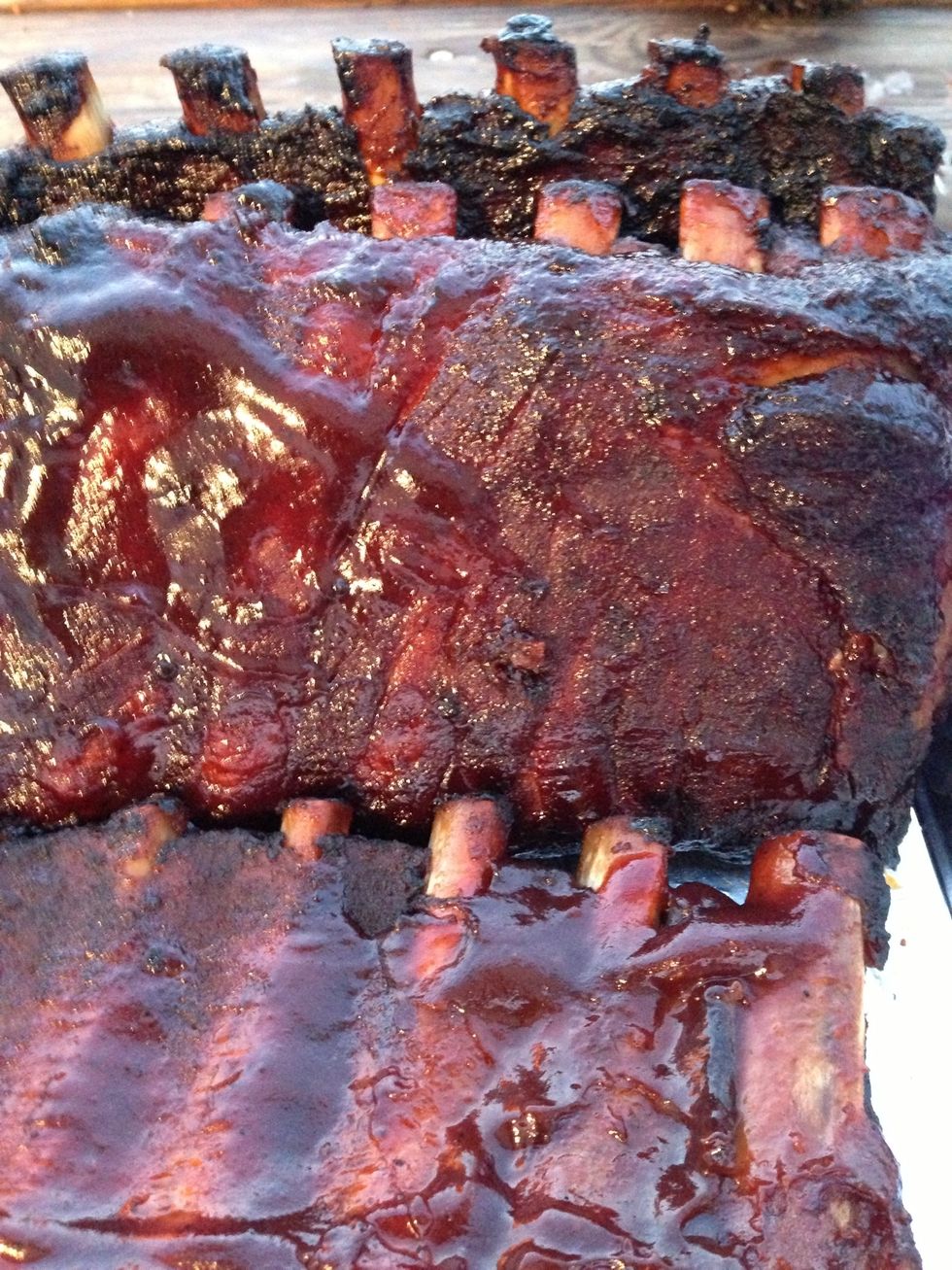 Four racks ready to go. One hour before the big game!
A good smoke ring (the pink) and tender meat. Enjoy!!!
1.0c Dark brown sugar
1/2c Paprika
2.0Tbsp Fresh ground black pepper
2.0Tbsp Salt
2.0Tbsp Chili pepper
2.0Tbsp Garlic Powder
2.0Tbsp Onion powder
1.0tsp Cayenne pepper
1.0tsp Ground mustard
2-4 Racks center cut spareribs
1/2gal Apple juice (for later)
1/2gal Apple cider vinegar (for later)
3.0pt Beer or other favorite beverage. For drinking...