Scones made with ground up herbal tea, made healthy by chia seeds and whole wheat flour.
43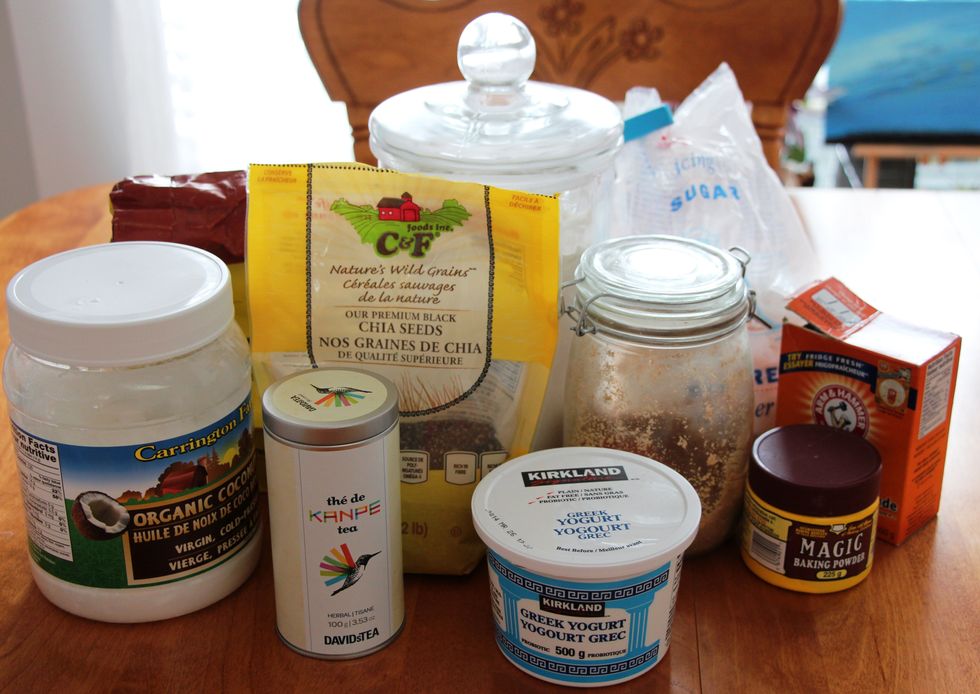 Gather ingredients. I forgot the egg in the picture. Preheat the oven to 400 degrees.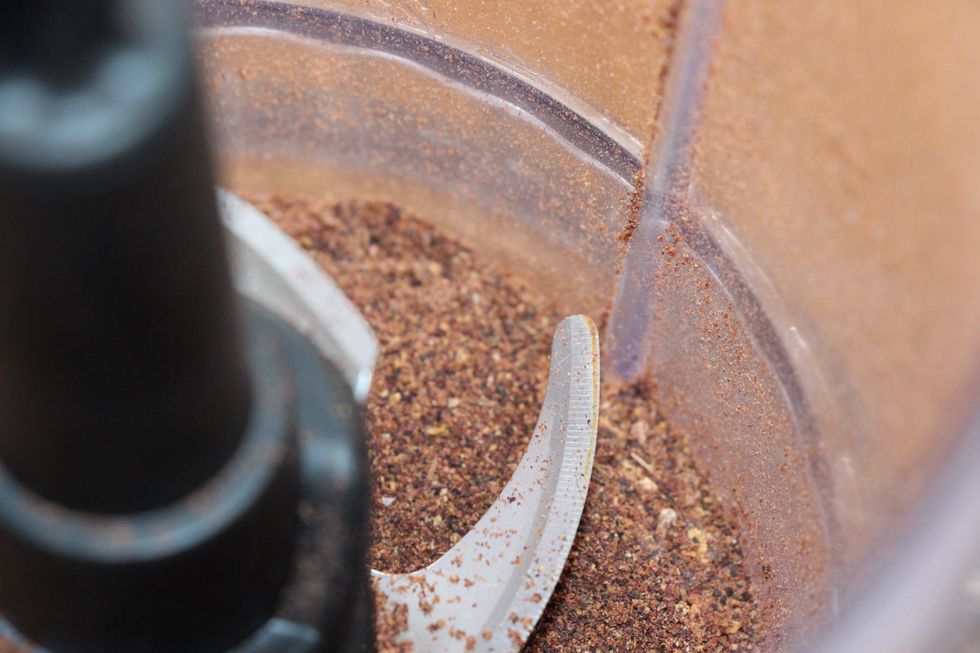 Grind 2 tablespoons of Kanpe tea as finely as possible.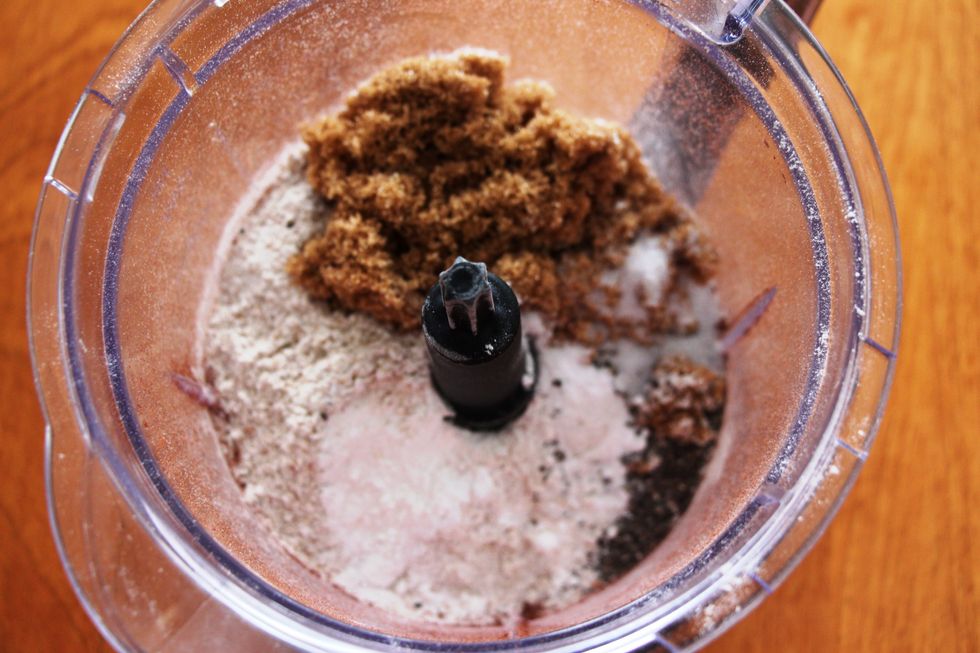 Add all of the other dry ingredients except for the icing sugar into a food processor. That icing sugar is for the glaze.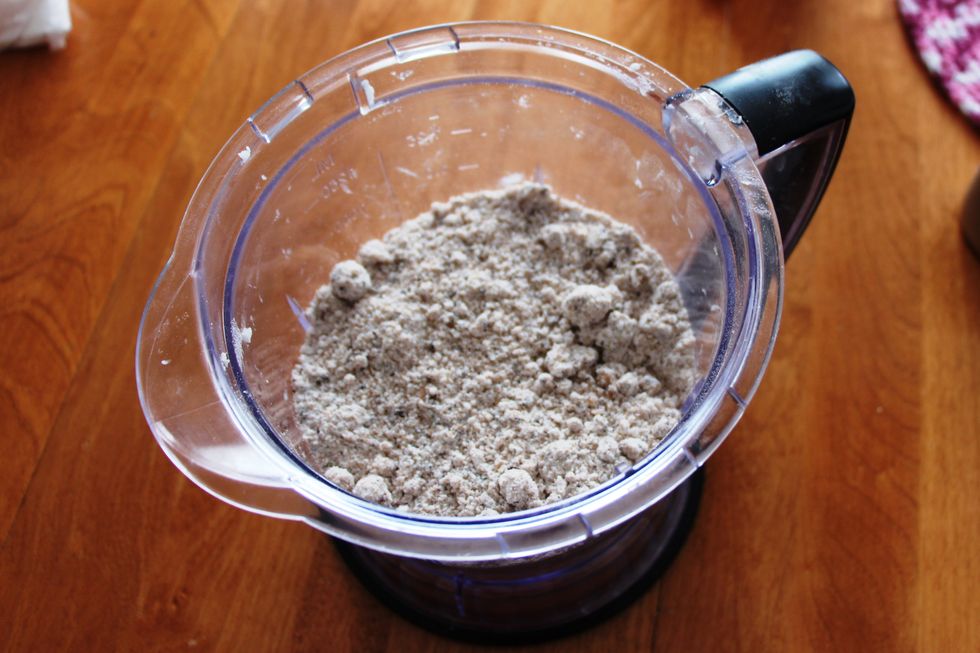 Add the cold coconut oil and pulse until will blended.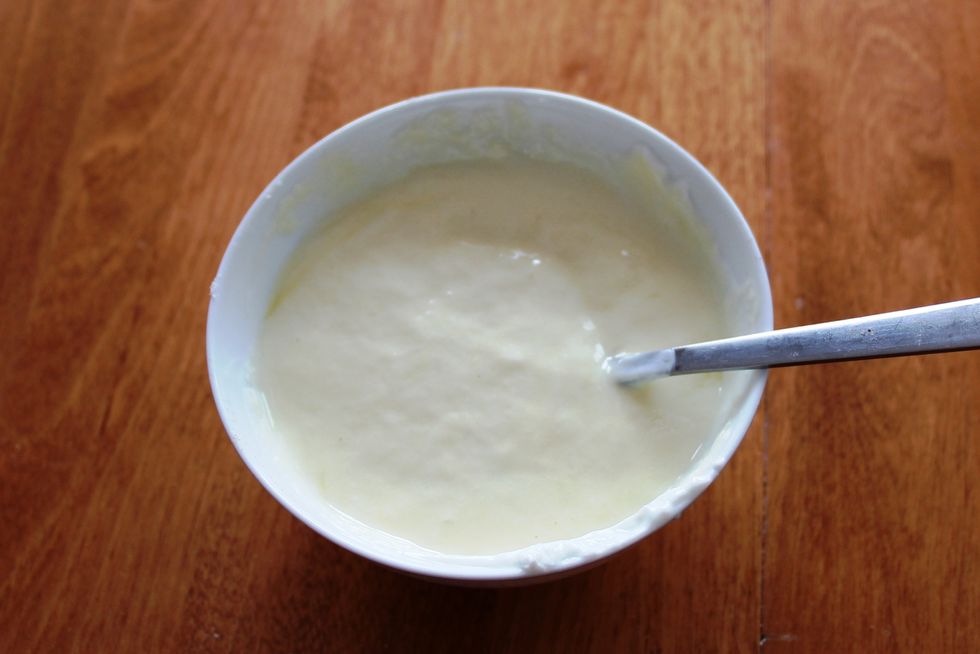 In a separate bowl, mix well the yogurt and the egg.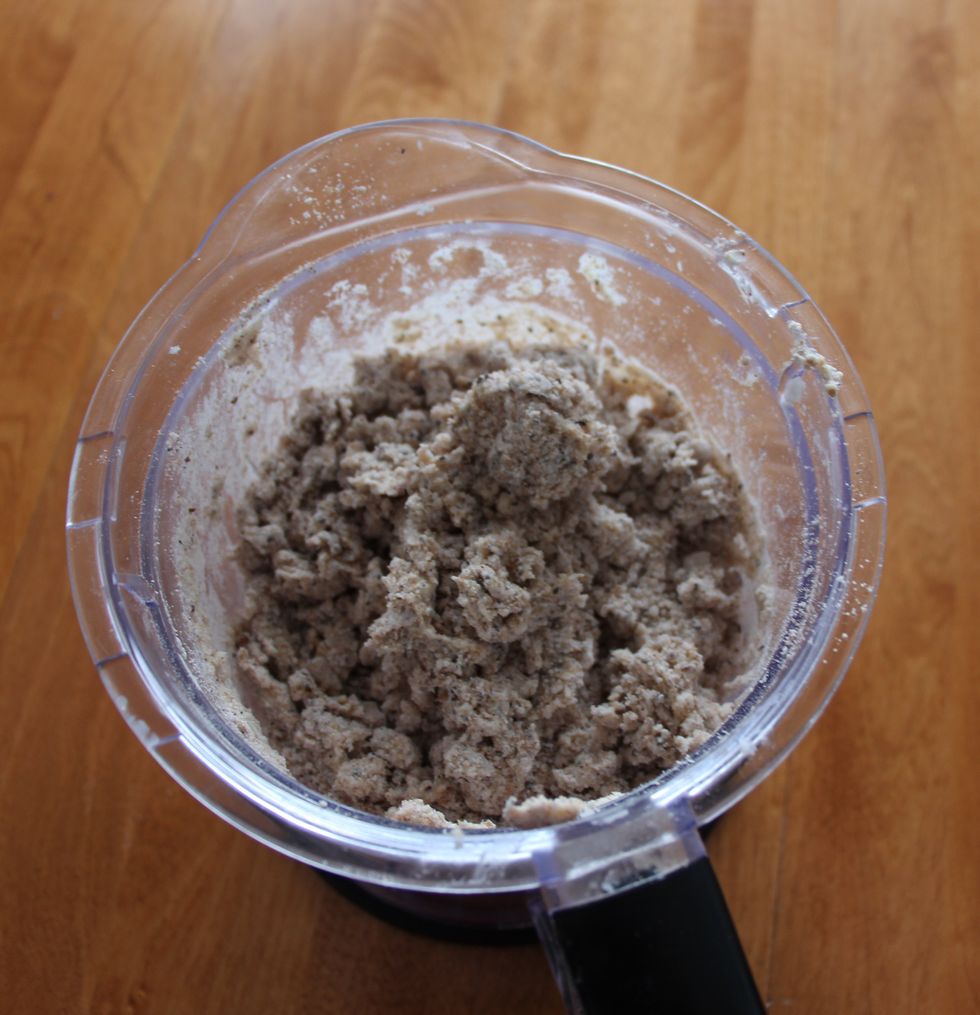 Add the egg/yogurt mixture to the dry crumble mixture. Mix as well as you can.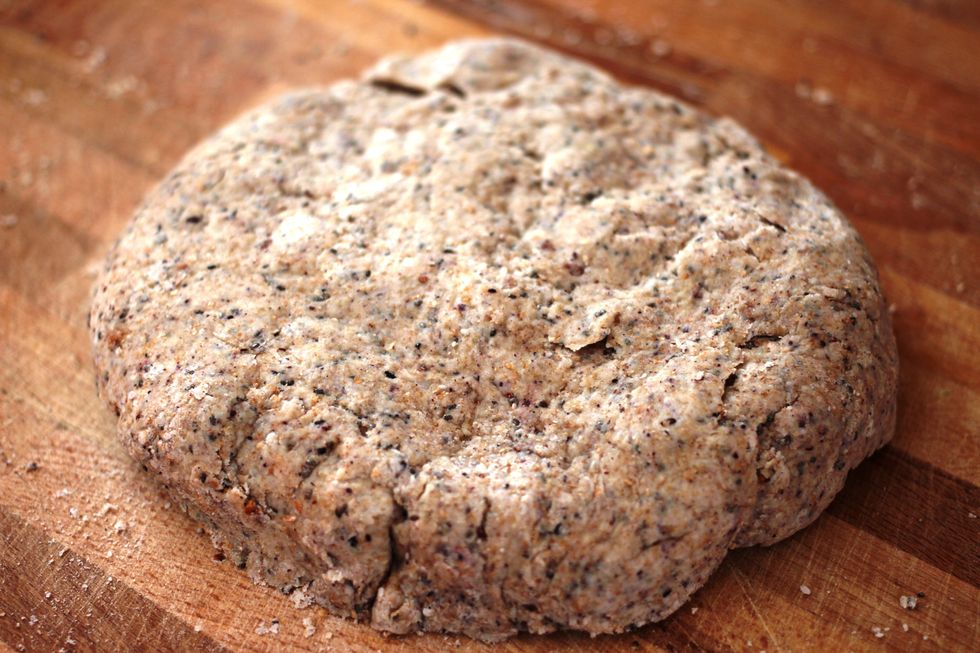 Dump your dough onto a board and knead until it is all combined. I know it will be super crumbly in the beginning, but have faith. It will come together!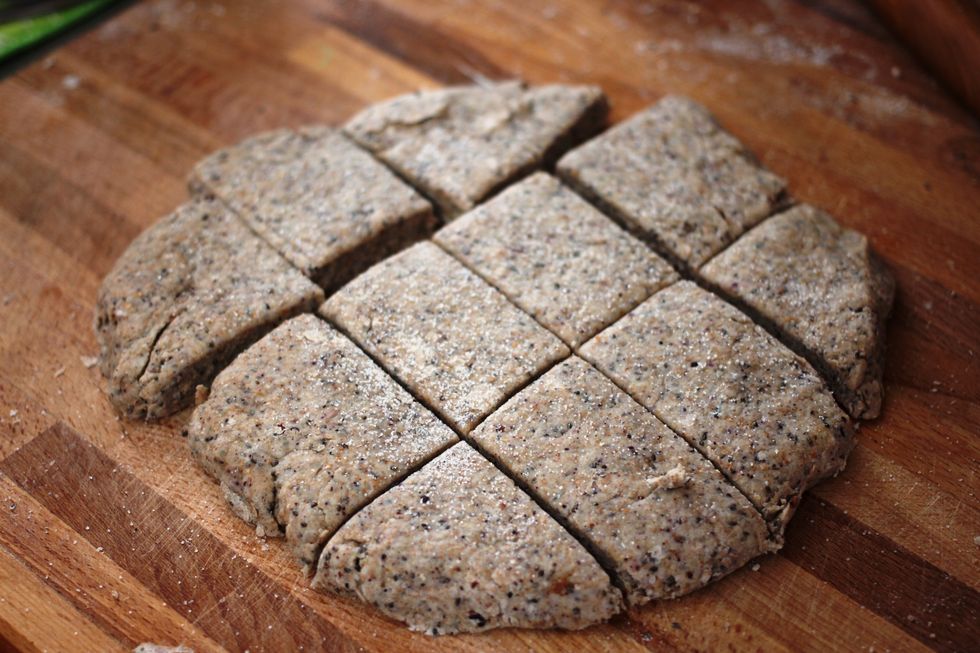 Roll out to desired thickness (mine was about 1 inch), and sprinkle some sugar on top.
Cut into whatever shapes you desire (I was lazy and went with rectangles), and place onto a baking sheet lined with parchment paper. Bake for 15 minutes, or until golden.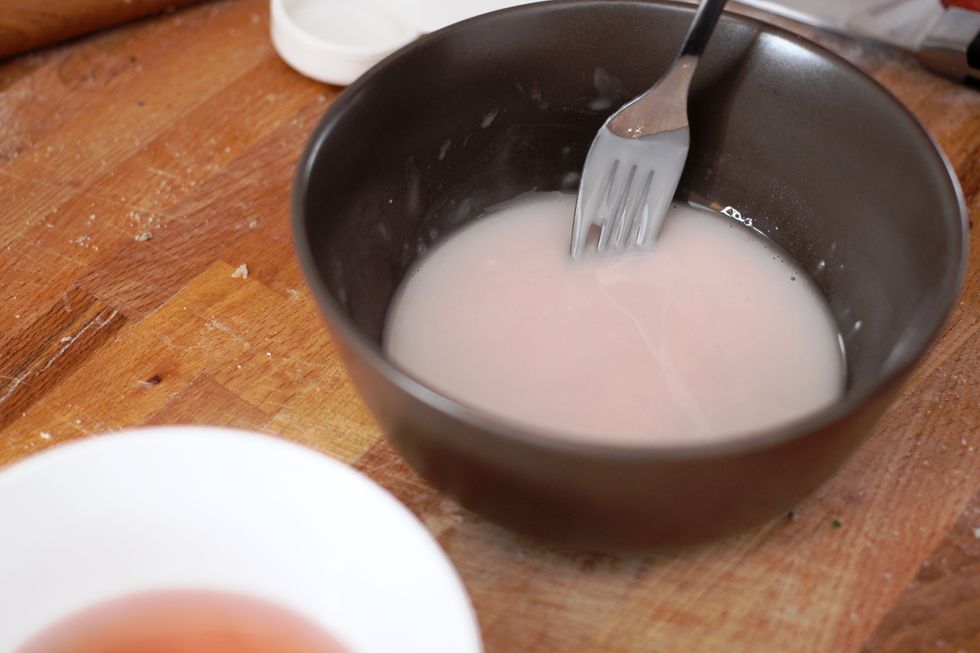 As your scones cool, add the steeped Kanpe tea to the icing sugar. Mix. You may add more tea or icing sugar to get the consistency you want. Double the quantity if you want to coat instead of drizzle.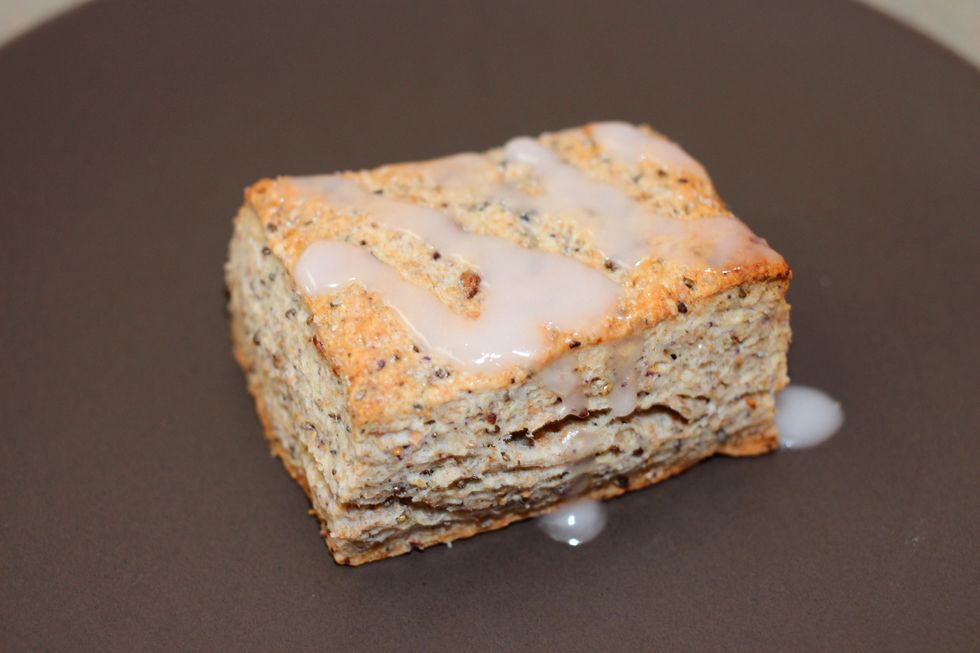 Once the scones have cooled, drizzle some glaze on top. Instead of drizzle, you may also coat the scone. Enjoy with your cup of Kanpe tea. I dare you to only eat one!
2.0Tbsp Kanpe tea
1.0c All purpose flour
1.0c Whole wheat flour
2.0Tbsp Chia seeds
1/3c Brown sugar
1.0tsp Baking powder
1/4tsp Baking soda
1/2tsp Salt
1/2c Coconut oil
1.0 Egg
1/2c Plain Greek yogurt
1.0Tbsp Steeped Kanpe tea
1/2c Icing sugar