Make a tasty, crispy, low-calorie snack from kale, a nutritious dark leafy green vegetable. You will love this — even kids do!
14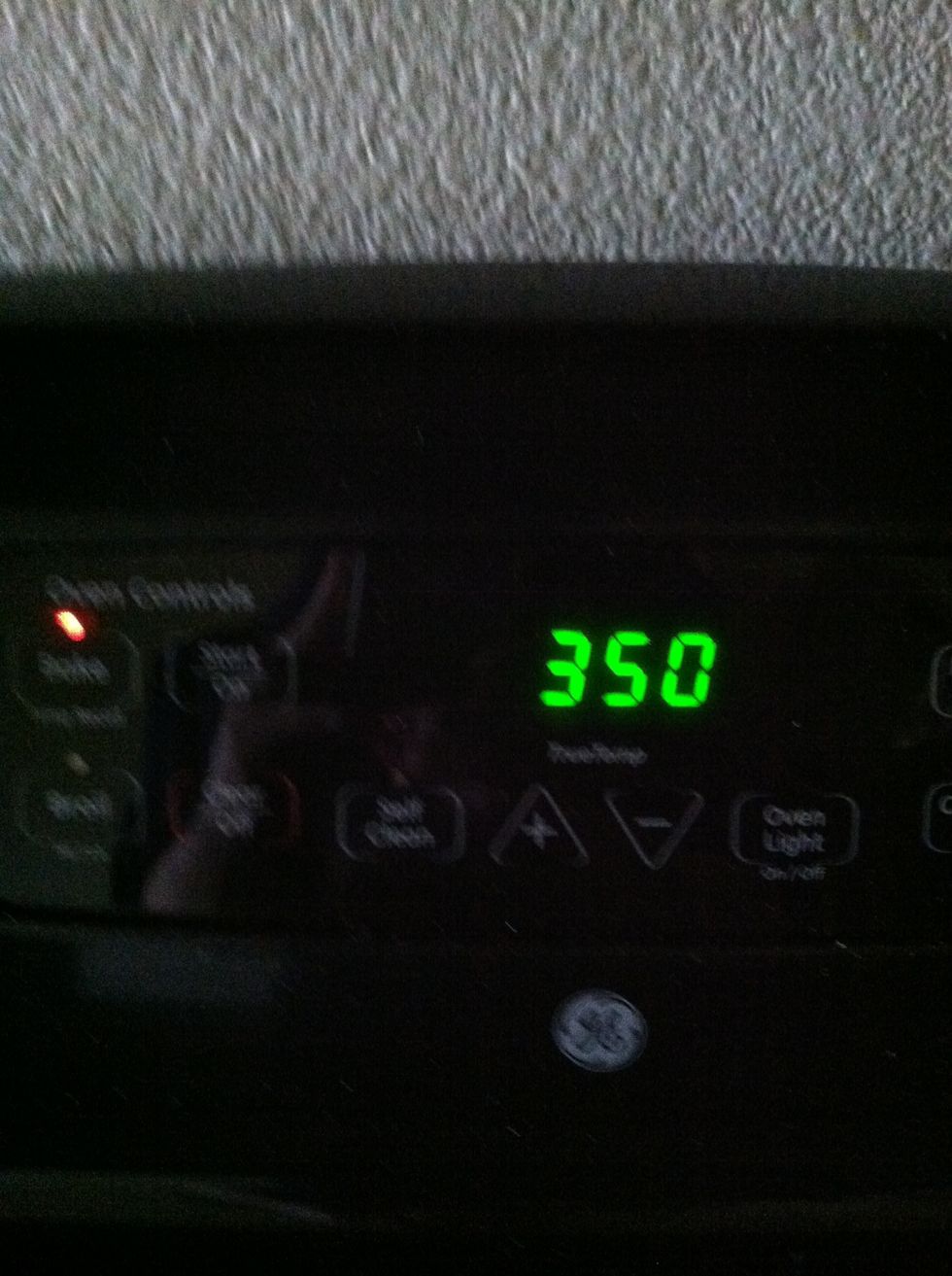 Preheat oven to 350 degrees F.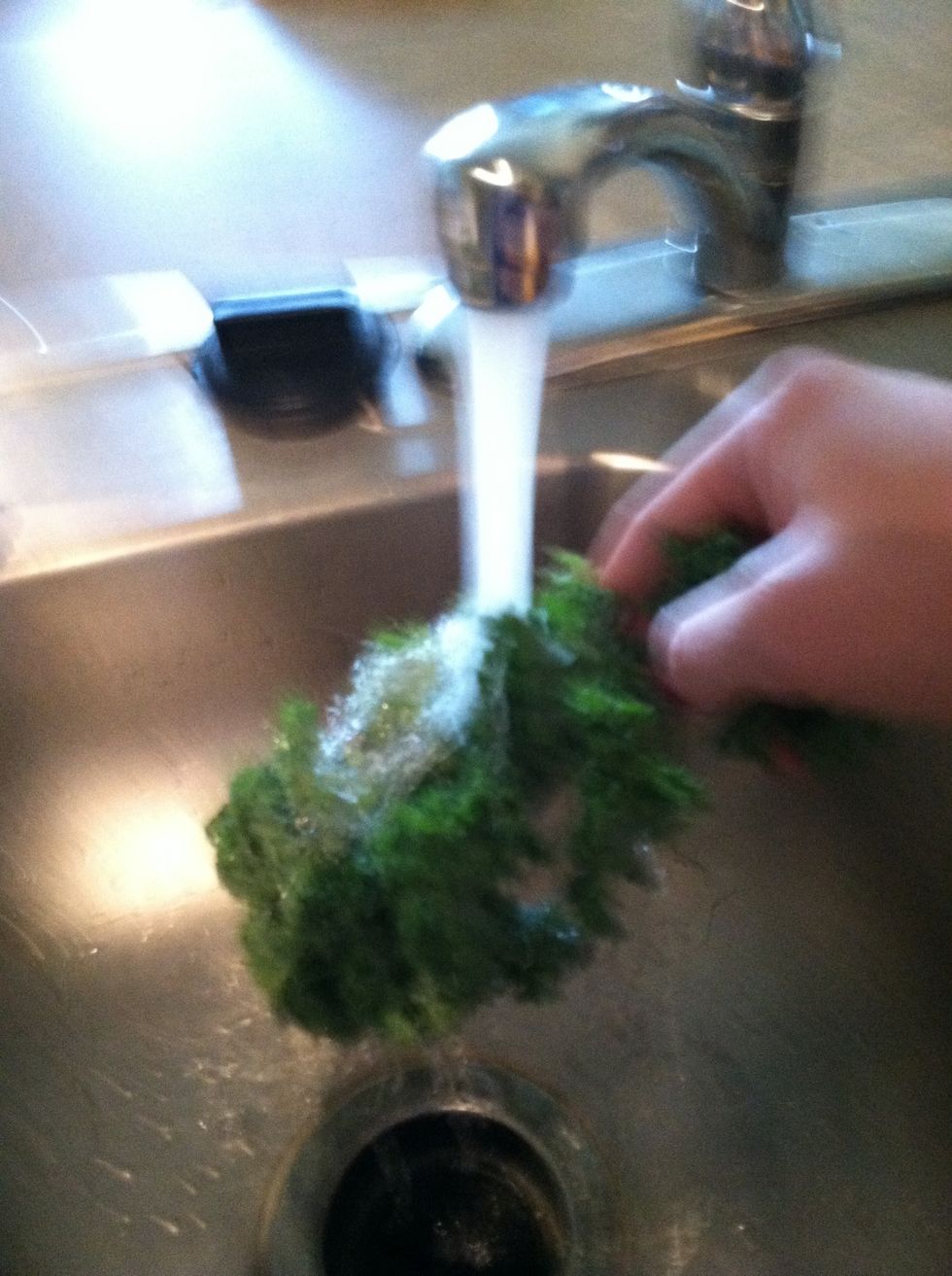 Rinse kale thoroughly.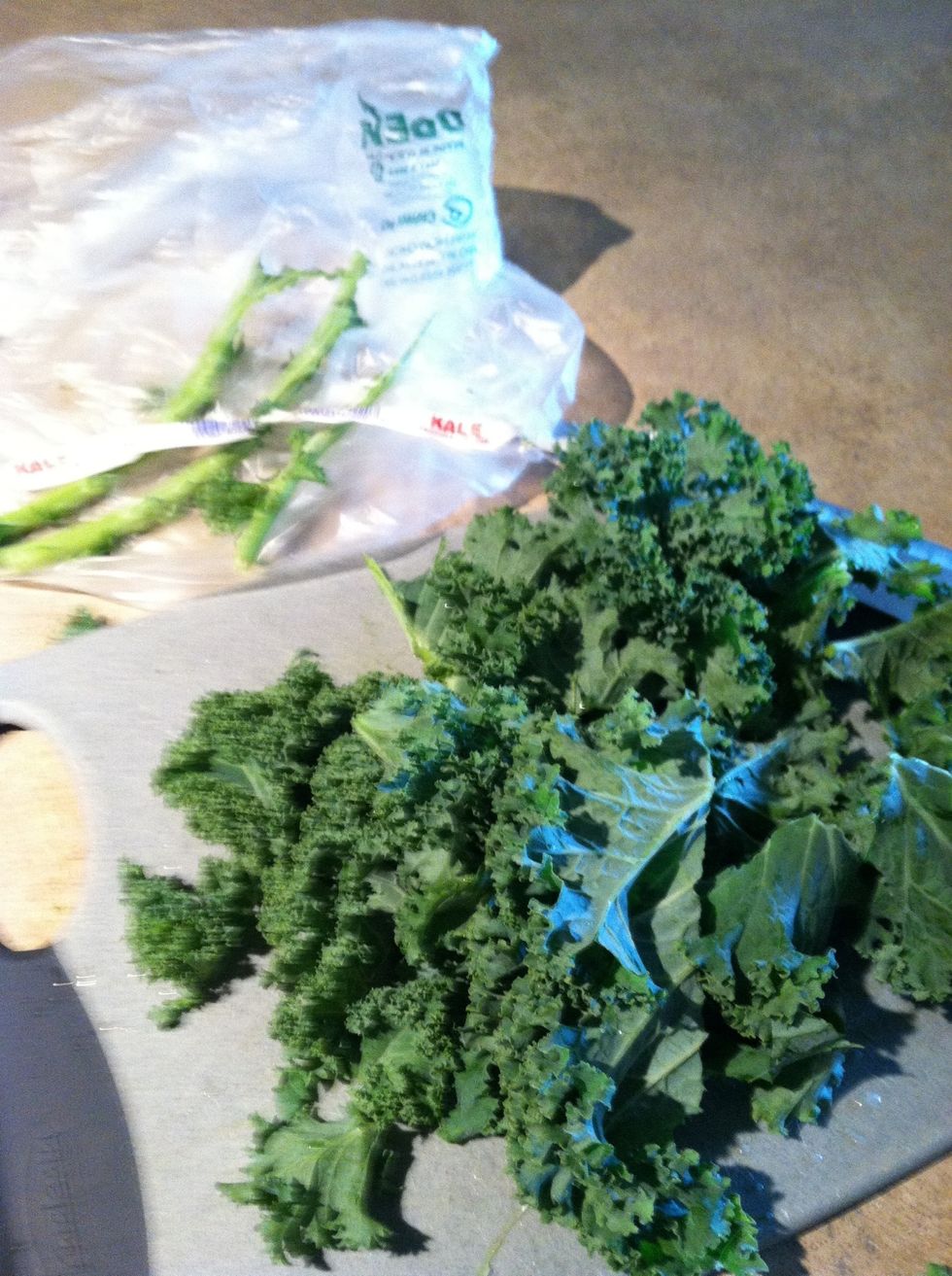 Cut the kale leaves off their long stems. Discard the stems (they're bitter, and not very tasty.)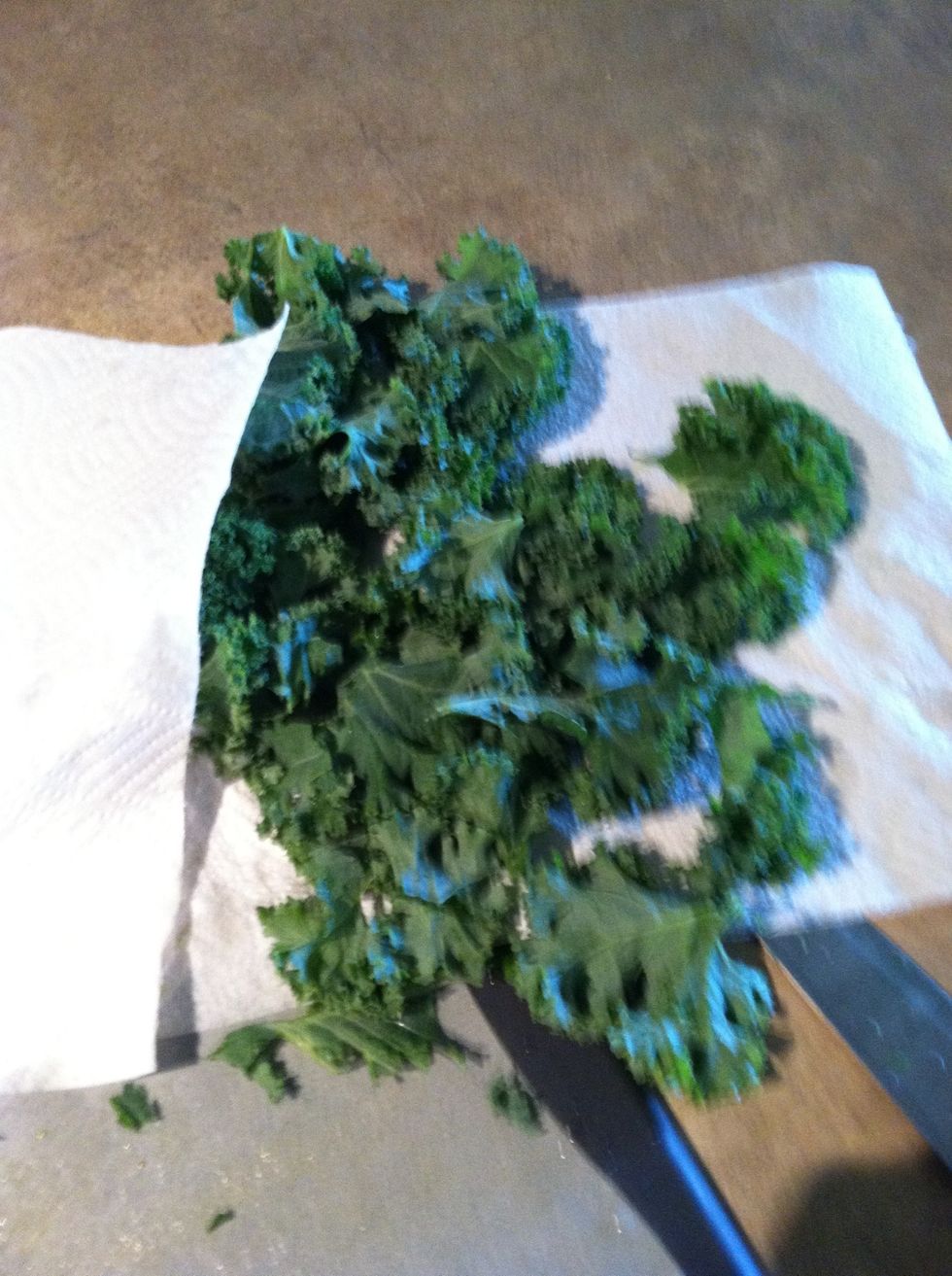 Dry the kale leaves thoroughly. I blot them with paper towels; you can use a salad spinner if you have one.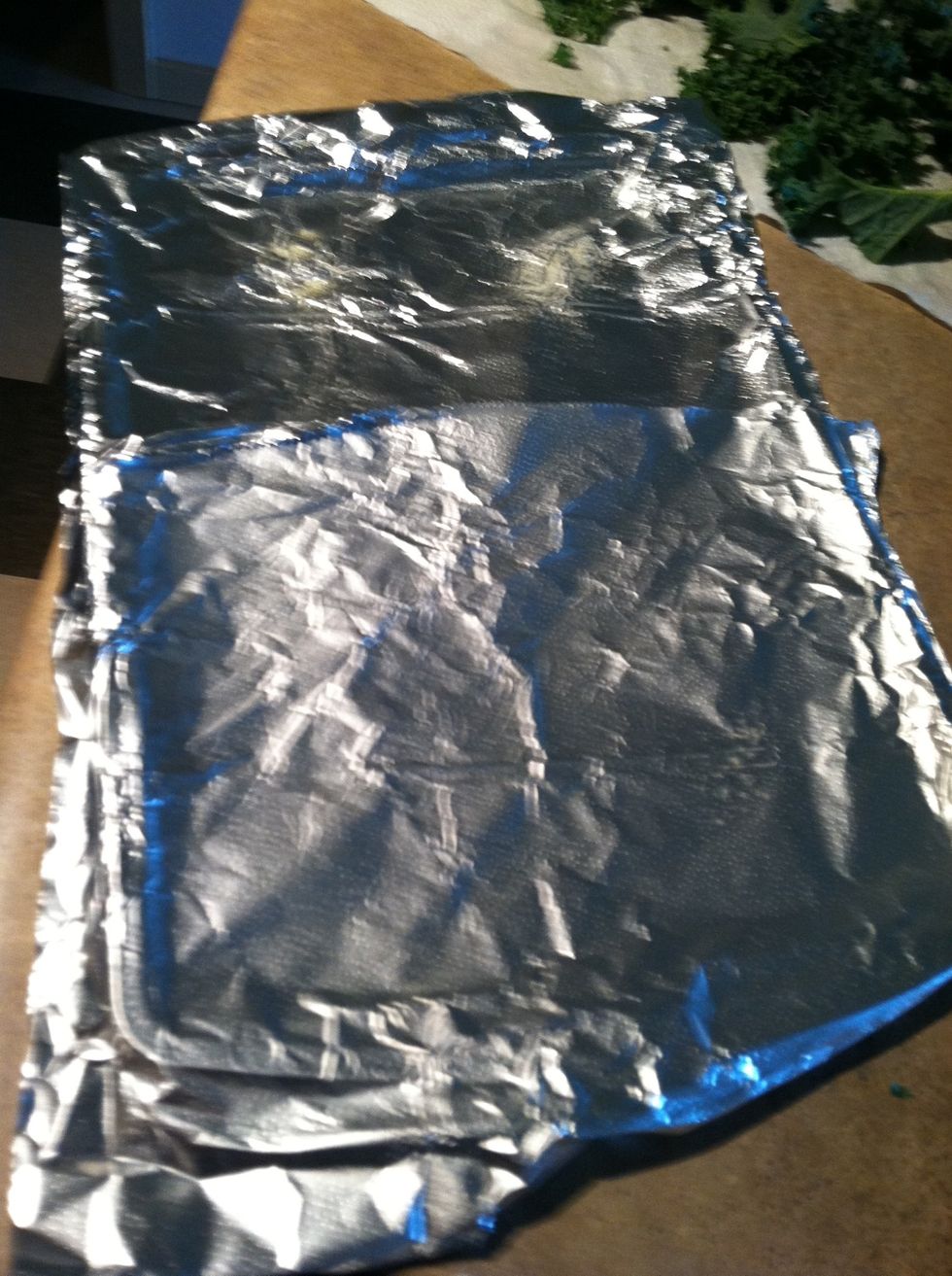 Line a baking sheet with aluminum foil. Spray with cooking spray (optional).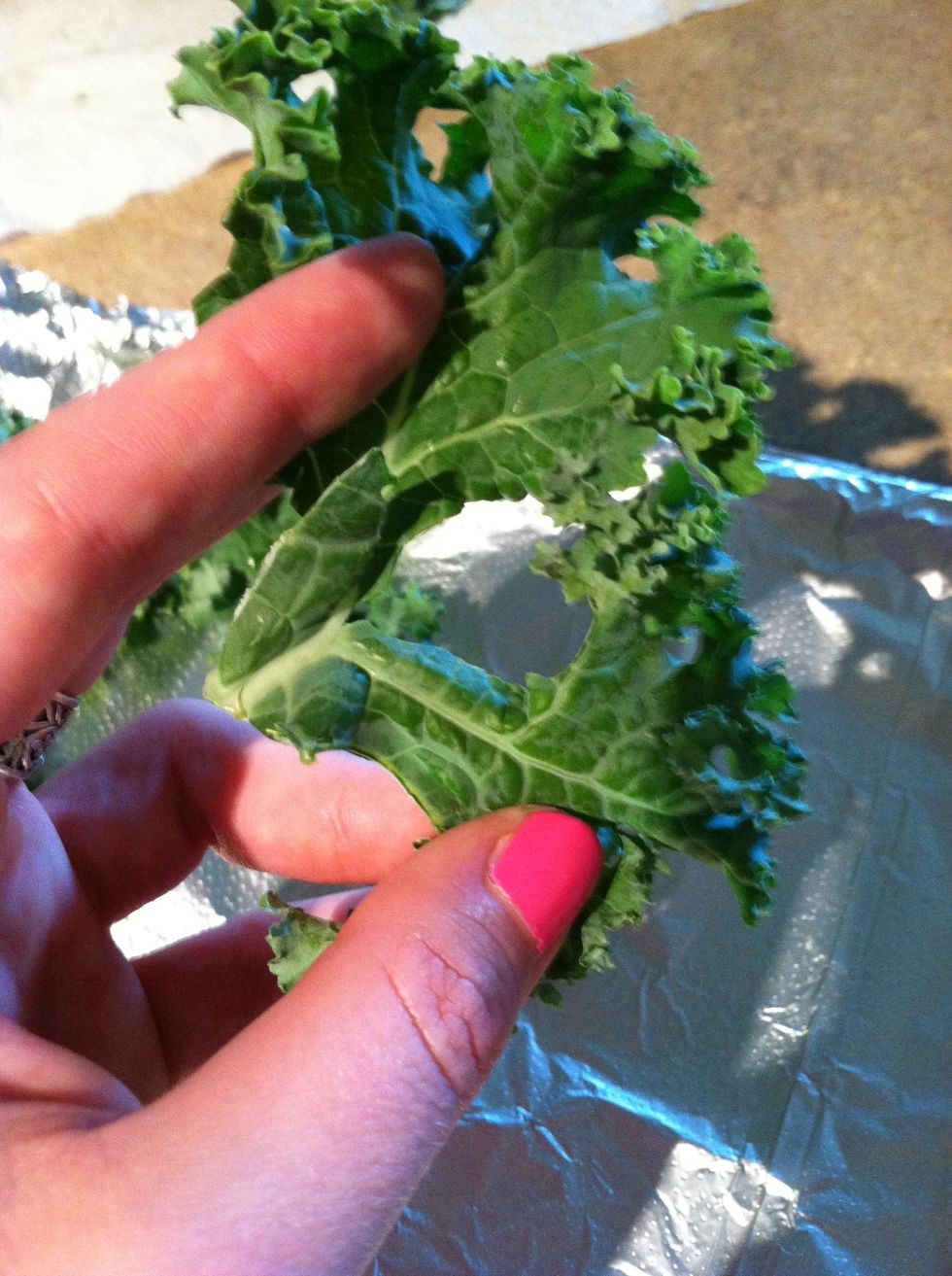 Use your fingers to tear kale into chip-sized pieces. Nothing has to be exact or perfect. Load up your baking sheet with the pieces.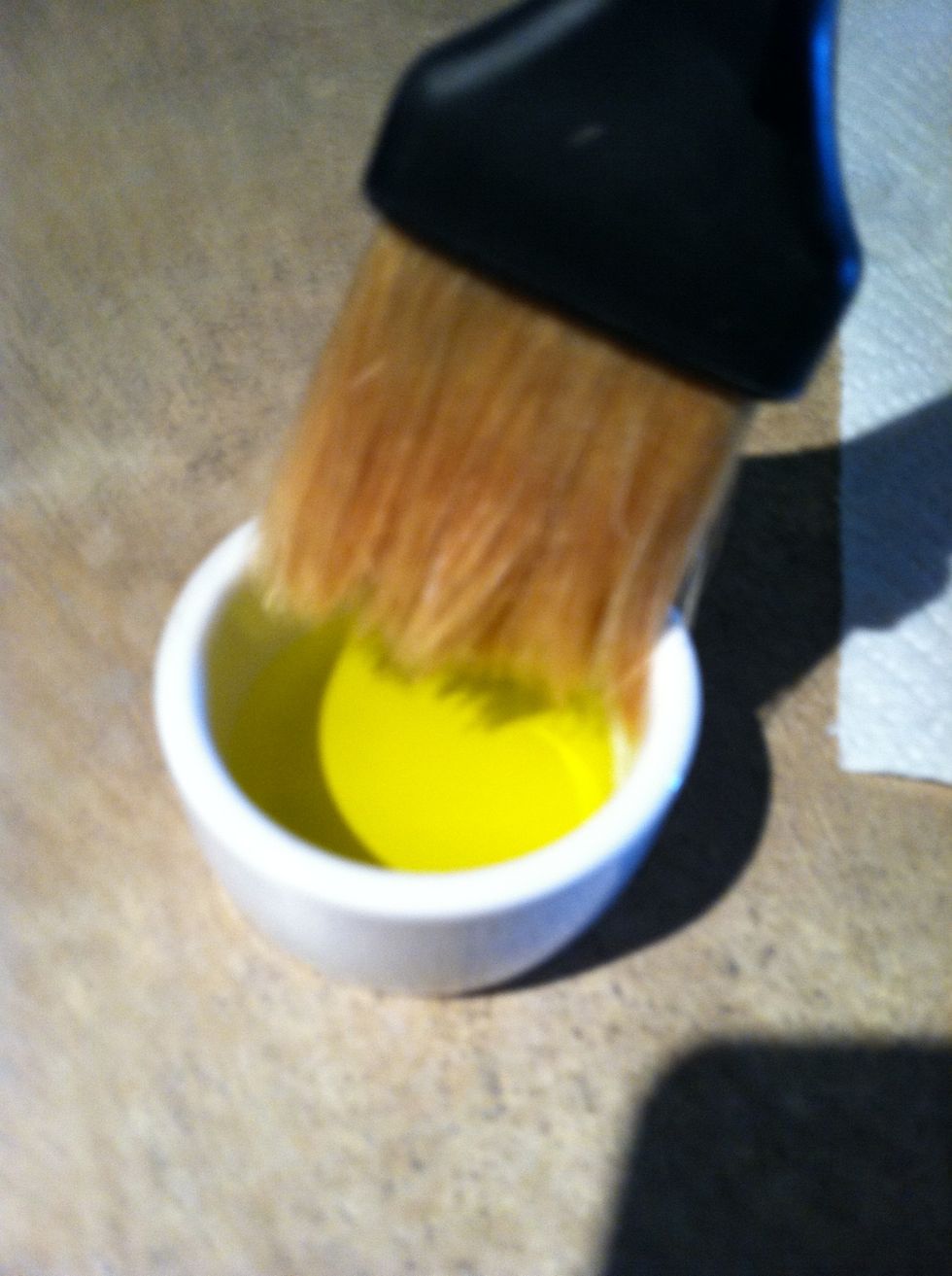 Dip a basting brush (with silicone or fiber hairs, it doesn't matter) into about 1 tbsp of olive oil. (You can use vegetable or canola, too.)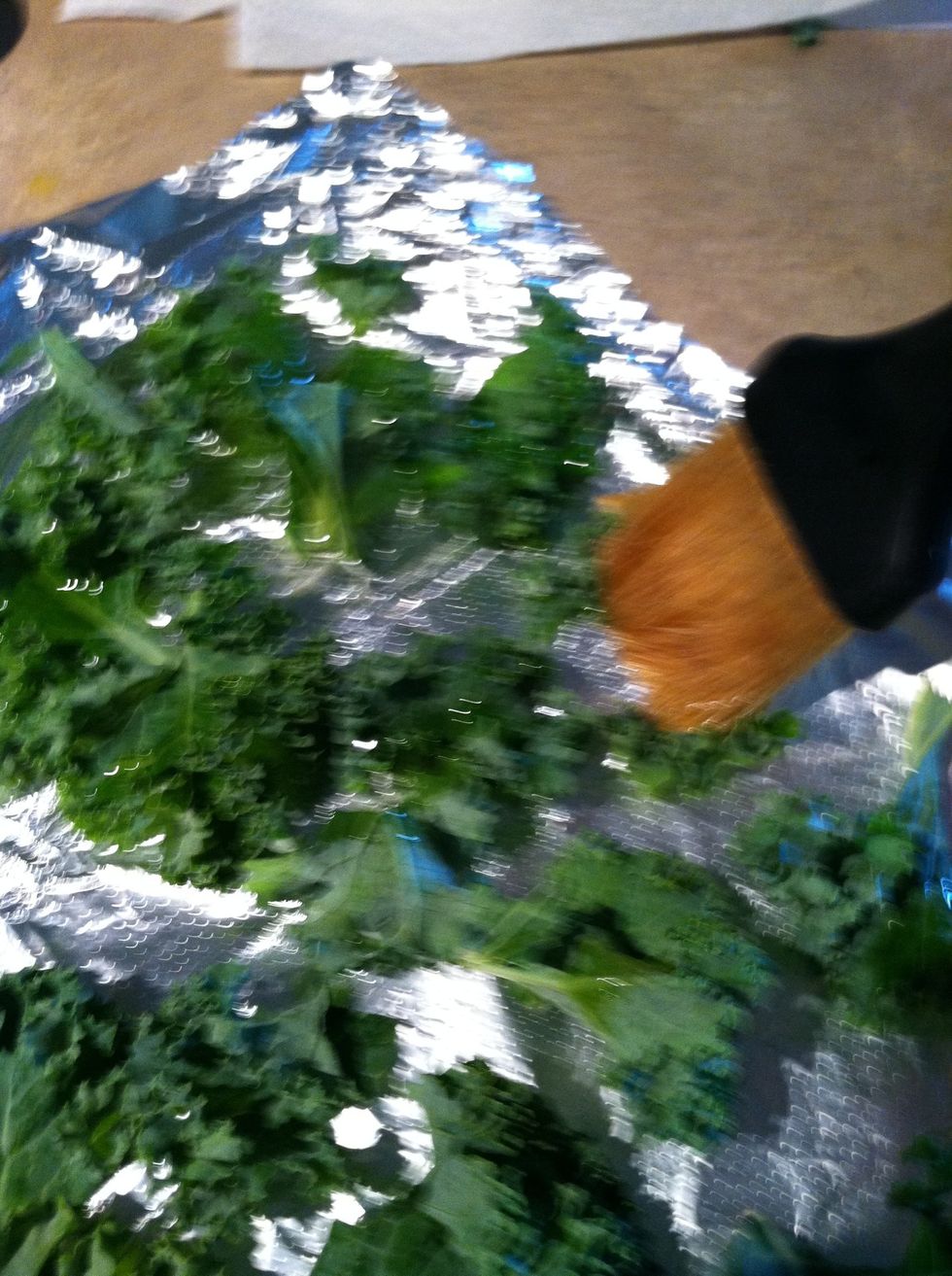 Lightly brush each piece of kale with the olive oil until your whole baking sheet is done. Remember, you don't have to soak the kale in oil -- this is a healthy snack, so it doesn't need much fat.
If you don't have a basting brush, you can either: (a) lightly drizzle the oil onto the kale from the bottle; or (b) spray cooking spray or oil on to the kale; or (c) brush on oil with your fingertips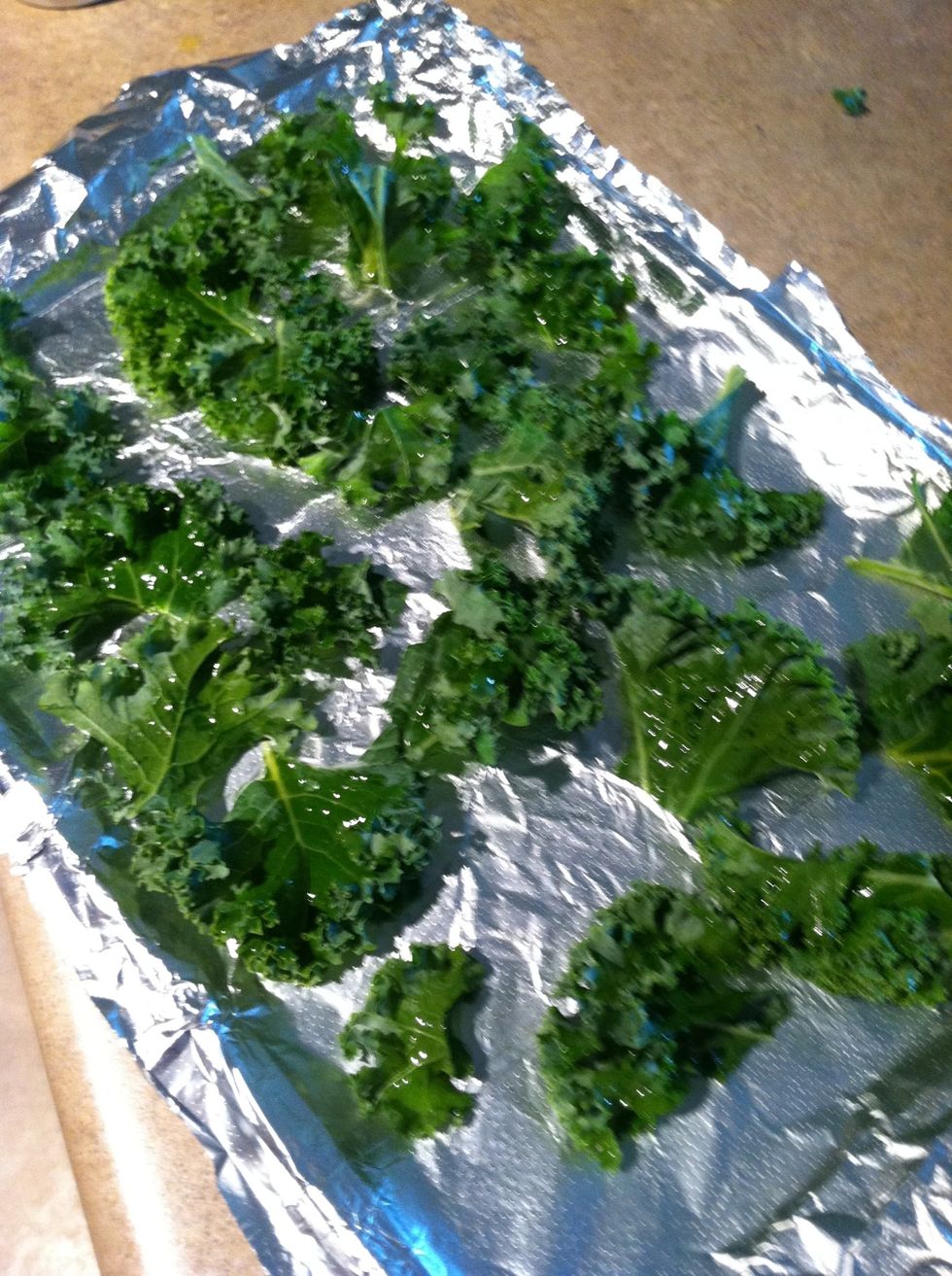 This is what my kale chips look like after being oiled.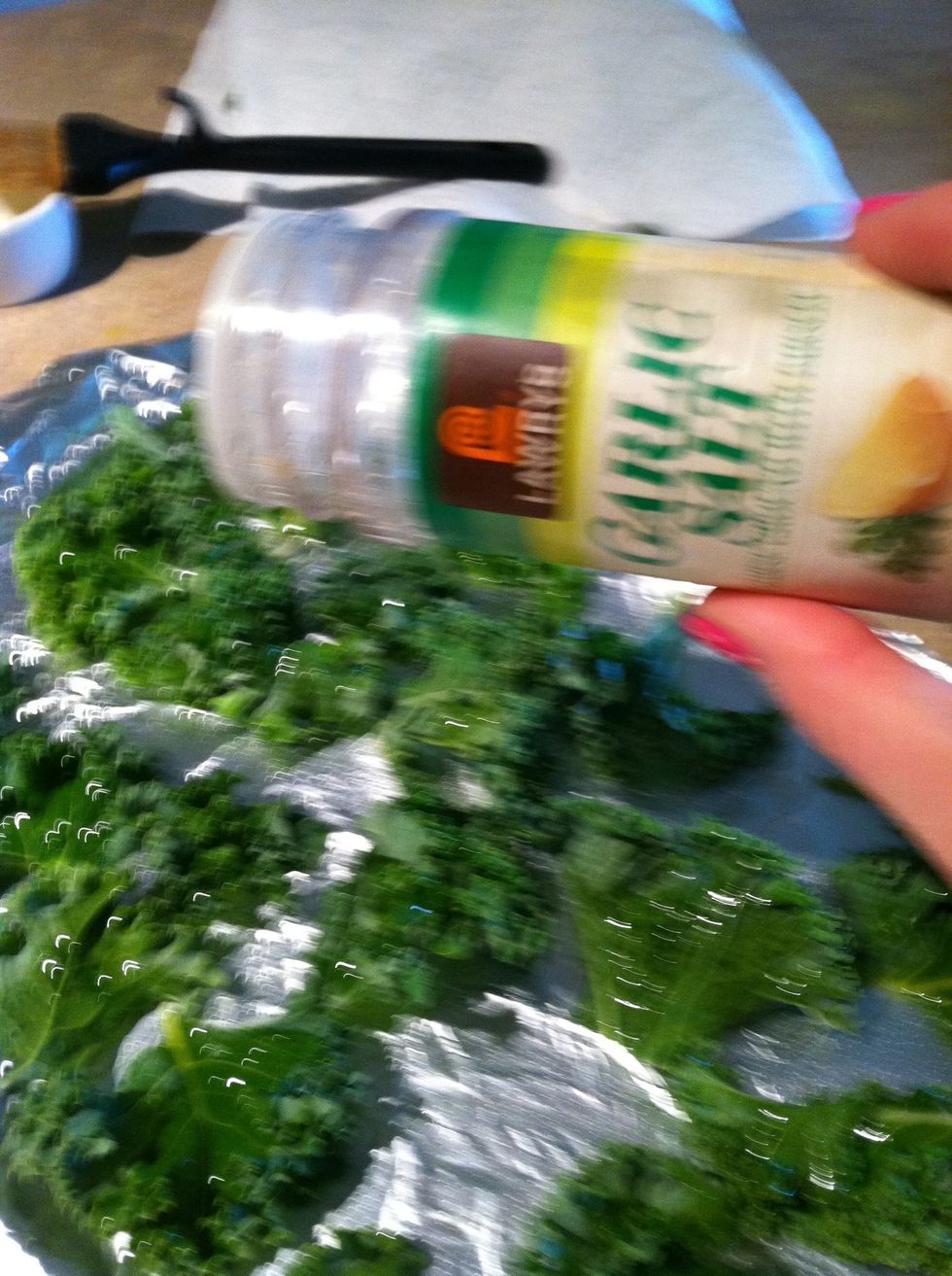 Next, add seasonings! This time, I'm just sprinkling with garlic salt, but there are many other spices you can use. Try a mix of sea salt, cumin seed, and red pepper if you're feeling adventurous.
Into the preheated oven they go!
Bake your kale chips at 350 degrees F for 10-12 minutes.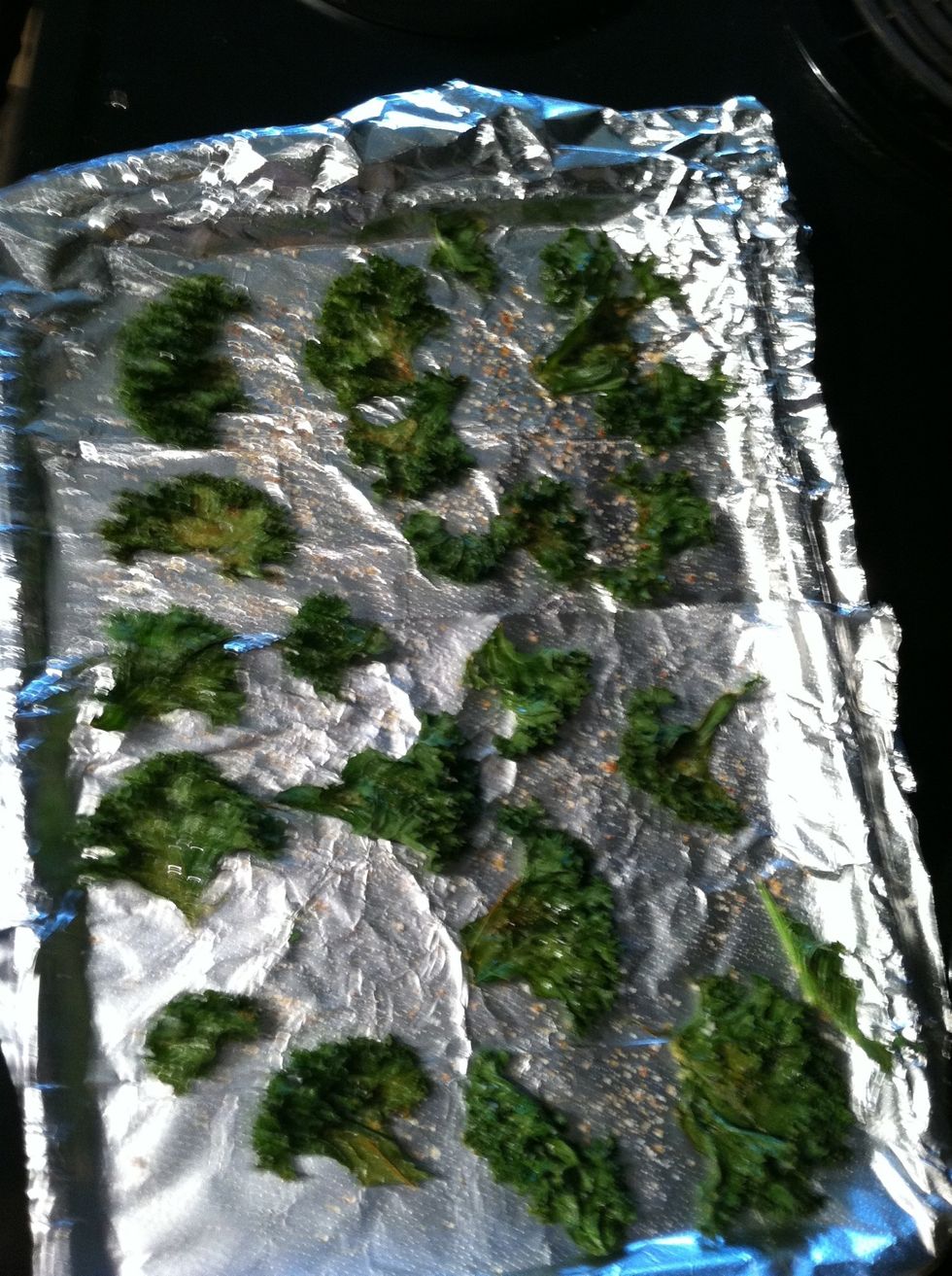 Remove from oven and enjoy! These don't last long at my house.
Yum!
2.0 Stems fresh Kale (green or purple)
1.0 Kitchen knife or kitchen scissors
1.0 Baking sheet
1.0Tbsp Olive oil
2.0tsp Garlic salt (or other spices)
1.0 Pastry or basting brush
Oven