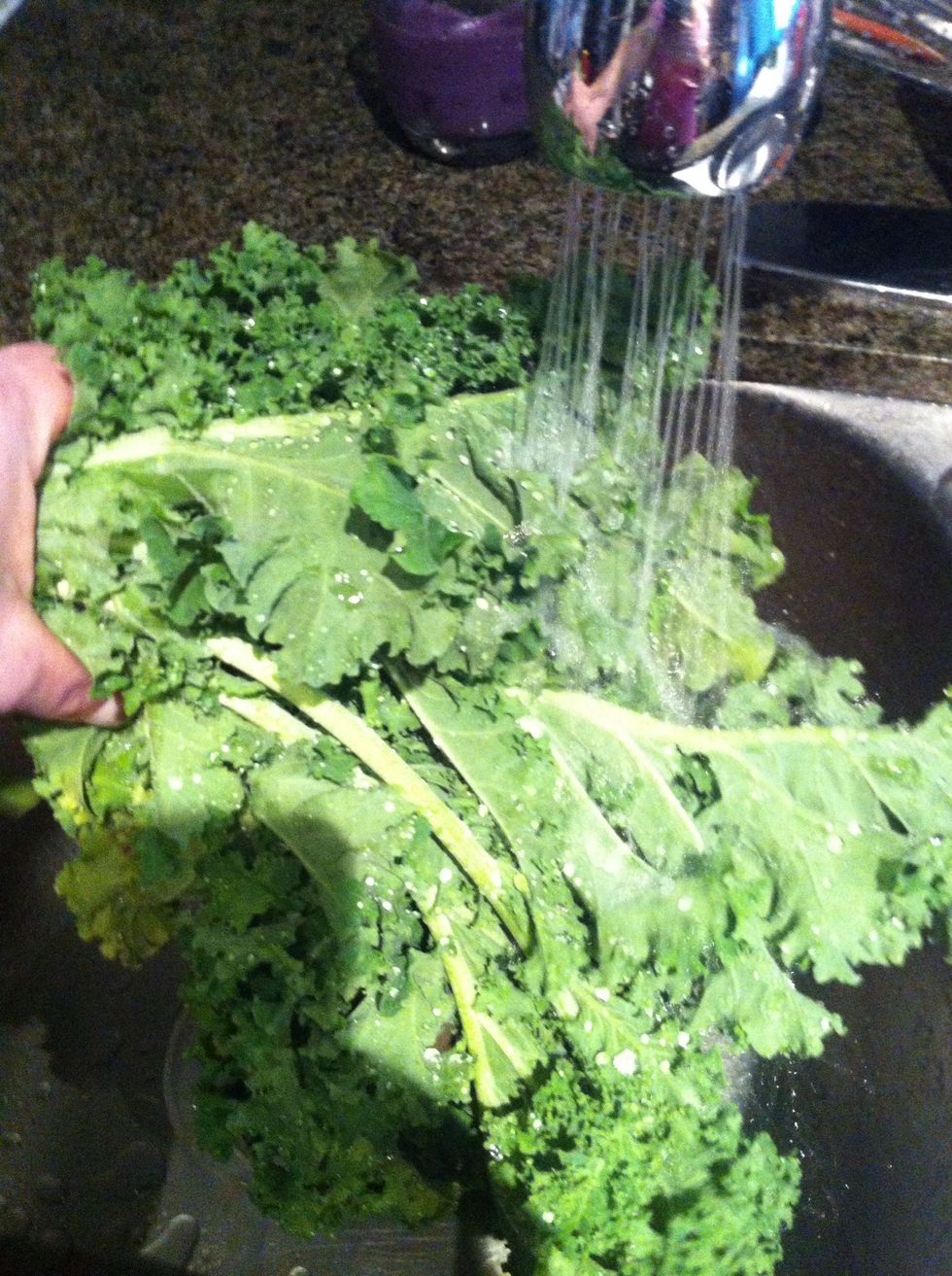 Rinse bunch thoroughly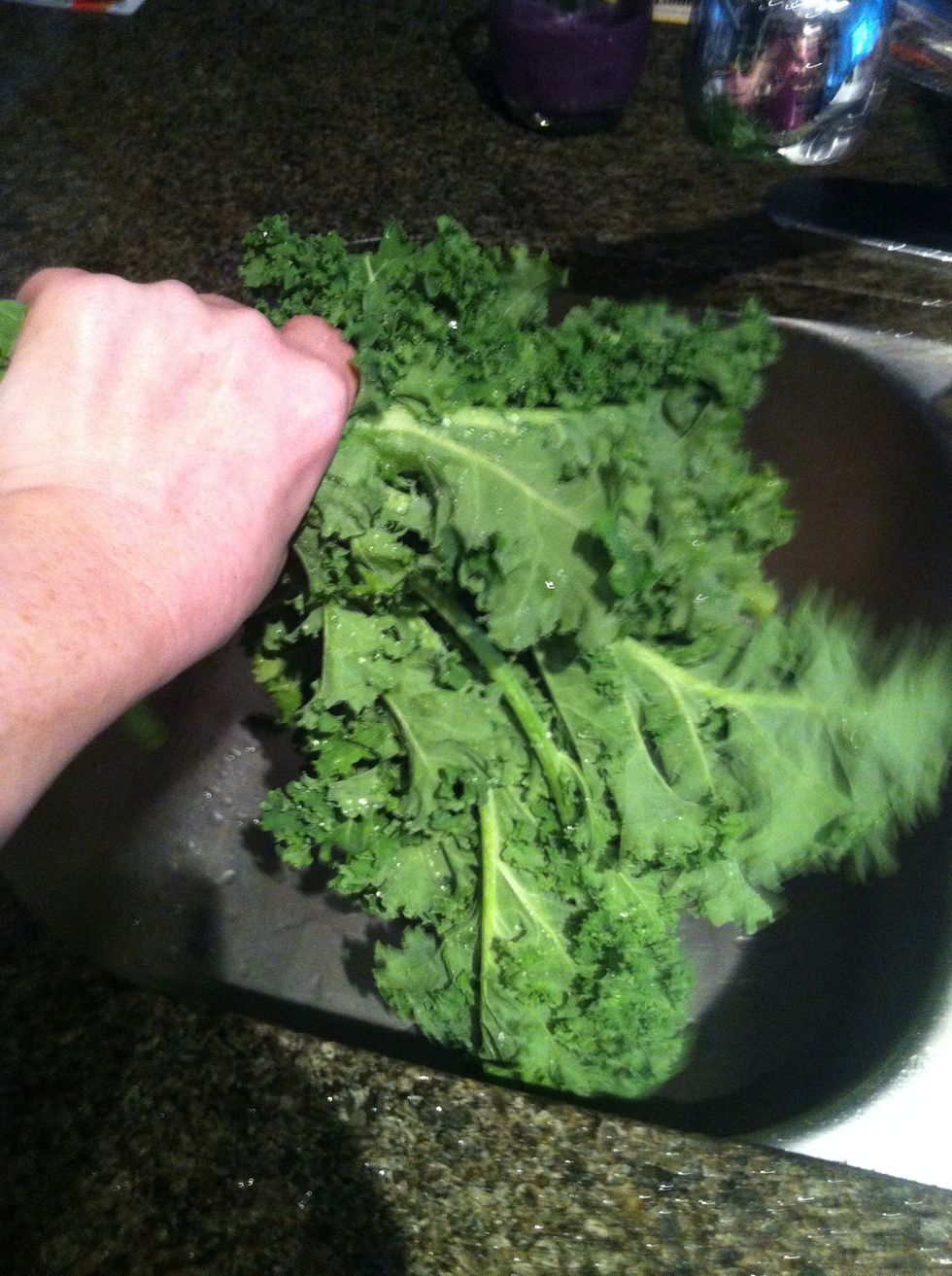 Shake to get excess water off as much as possible you want the kale to be super dry
Shake shake shake- you can sing while you do this "shake shake shake, shake shake shake, shake your booty" & dance as well. Disco dancing while cooking never hurt anyone!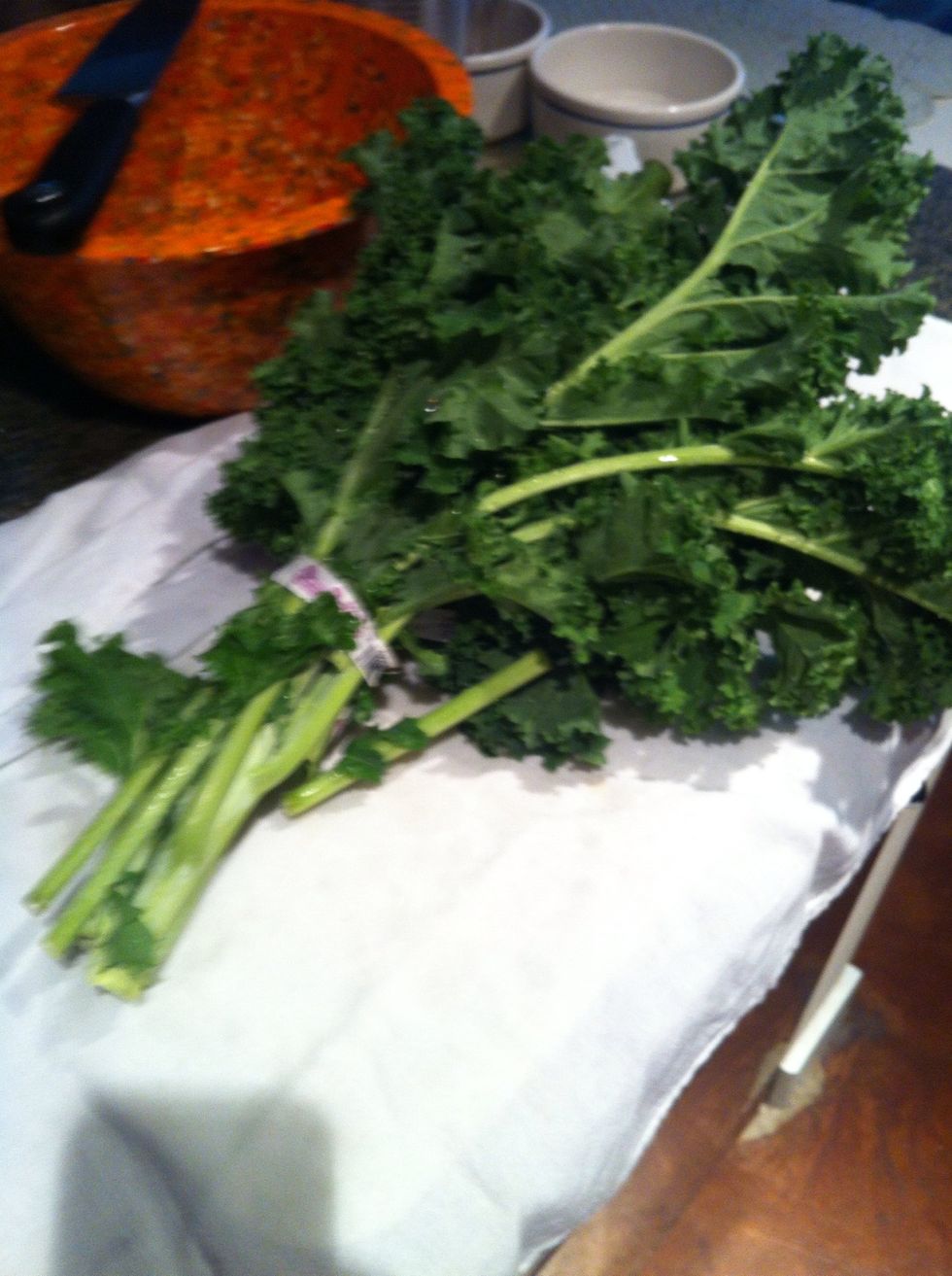 Wrap in a non-lint towel or paper towels to continue drying- remember you want it to be dry! Turn the oven on to 250 degrees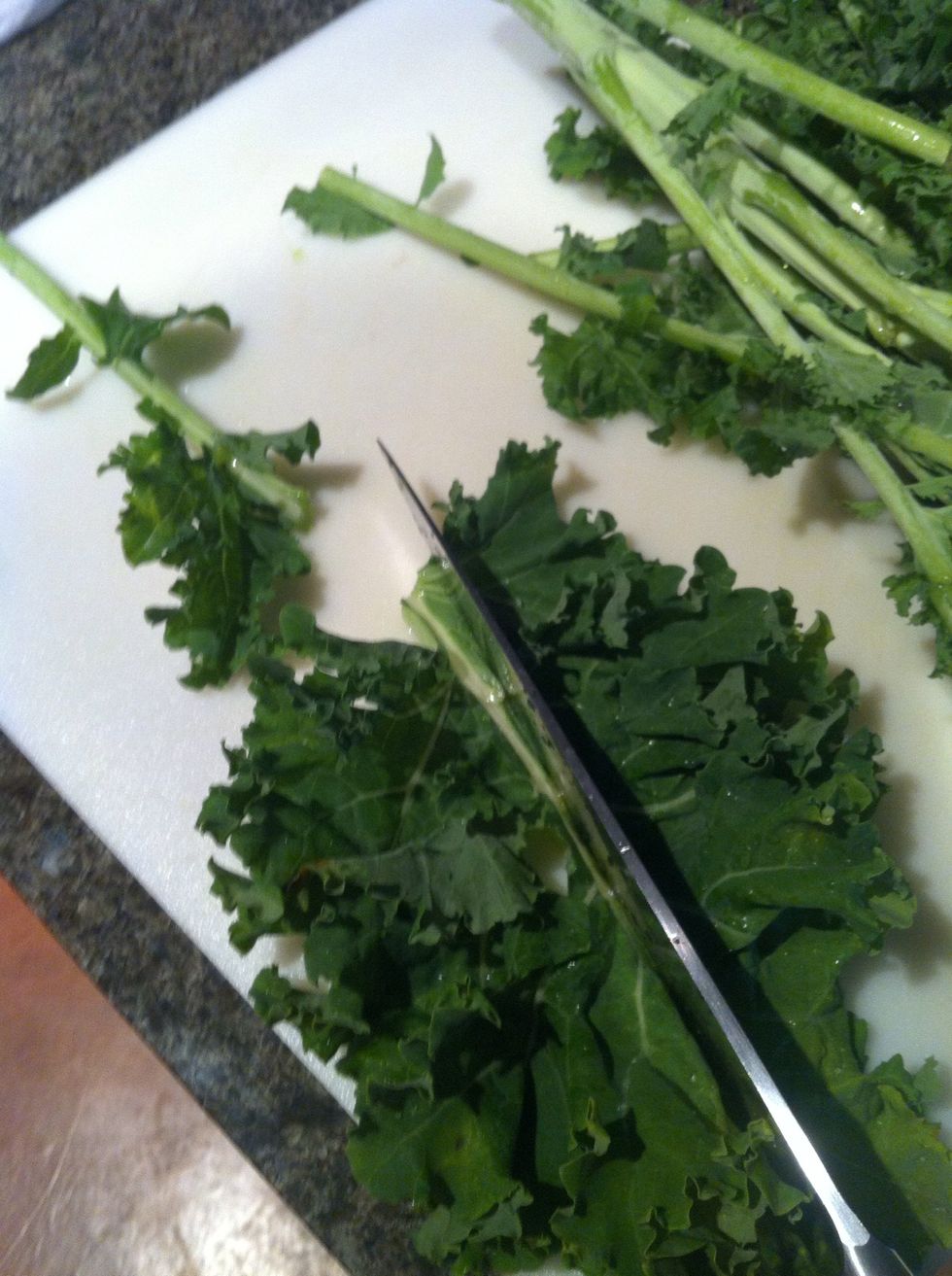 Cut the rib out of the center of the leaves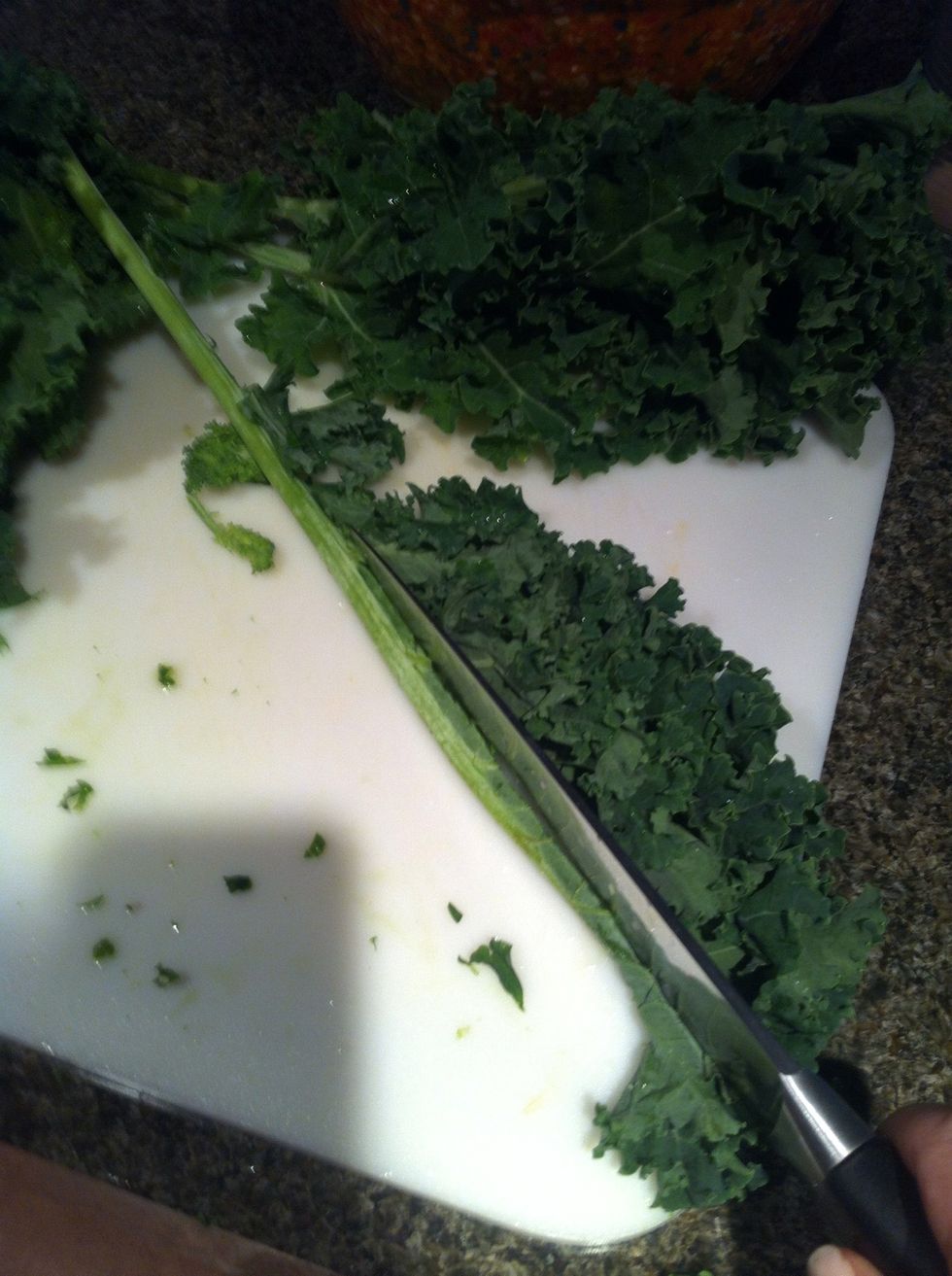 You can also fold the leaves and cut rib. Don't worry about the small lighter color leaves they can be tossed. but do pull off the nice dark leaves even if small.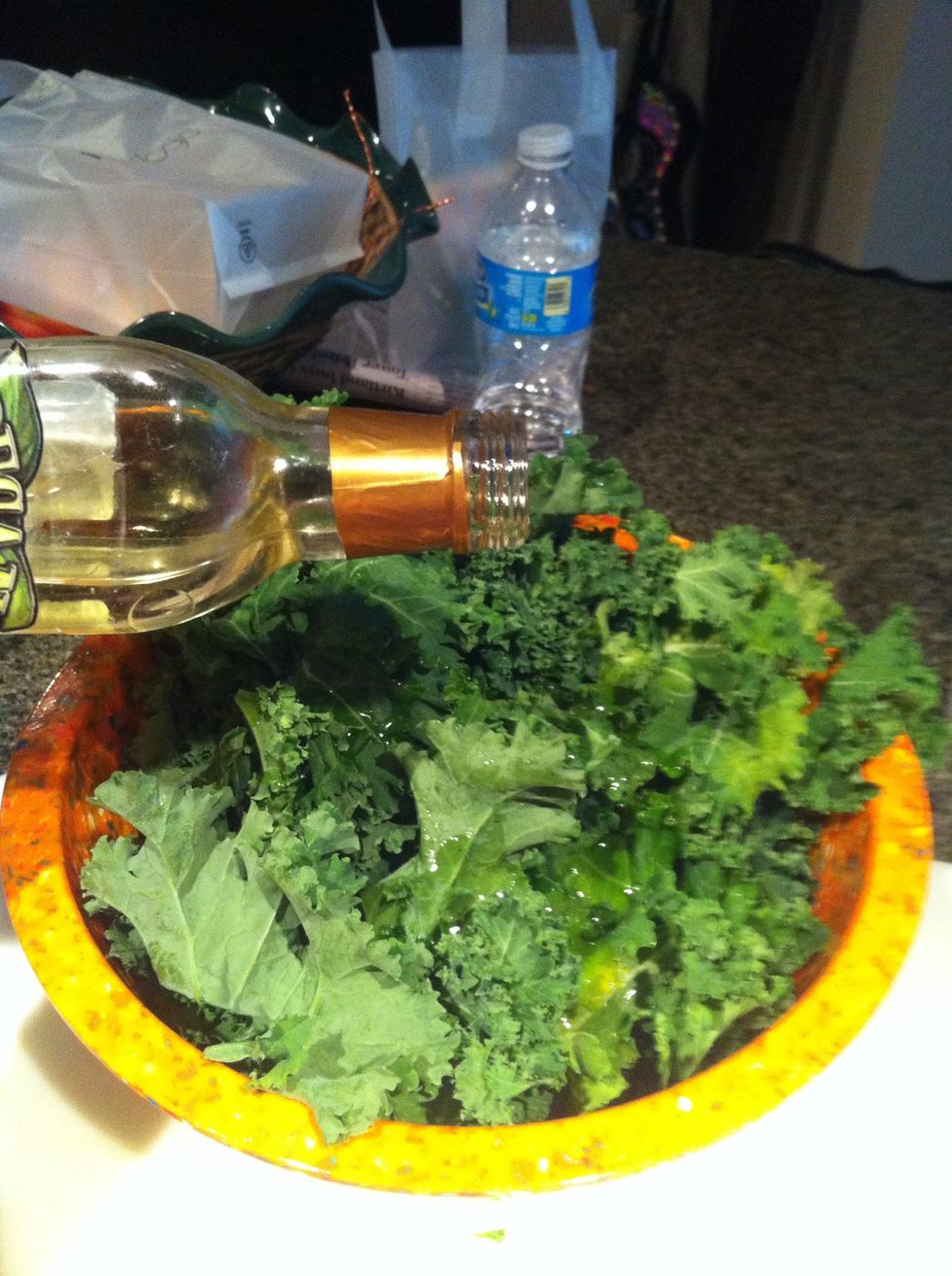 Add oil. Coconut is a very healthy alternative to other oils, olive or any nut oil will work too. Not too much a tablespoon or two. Mix it up w sea salt & pepper, you can also add red pepper flakes!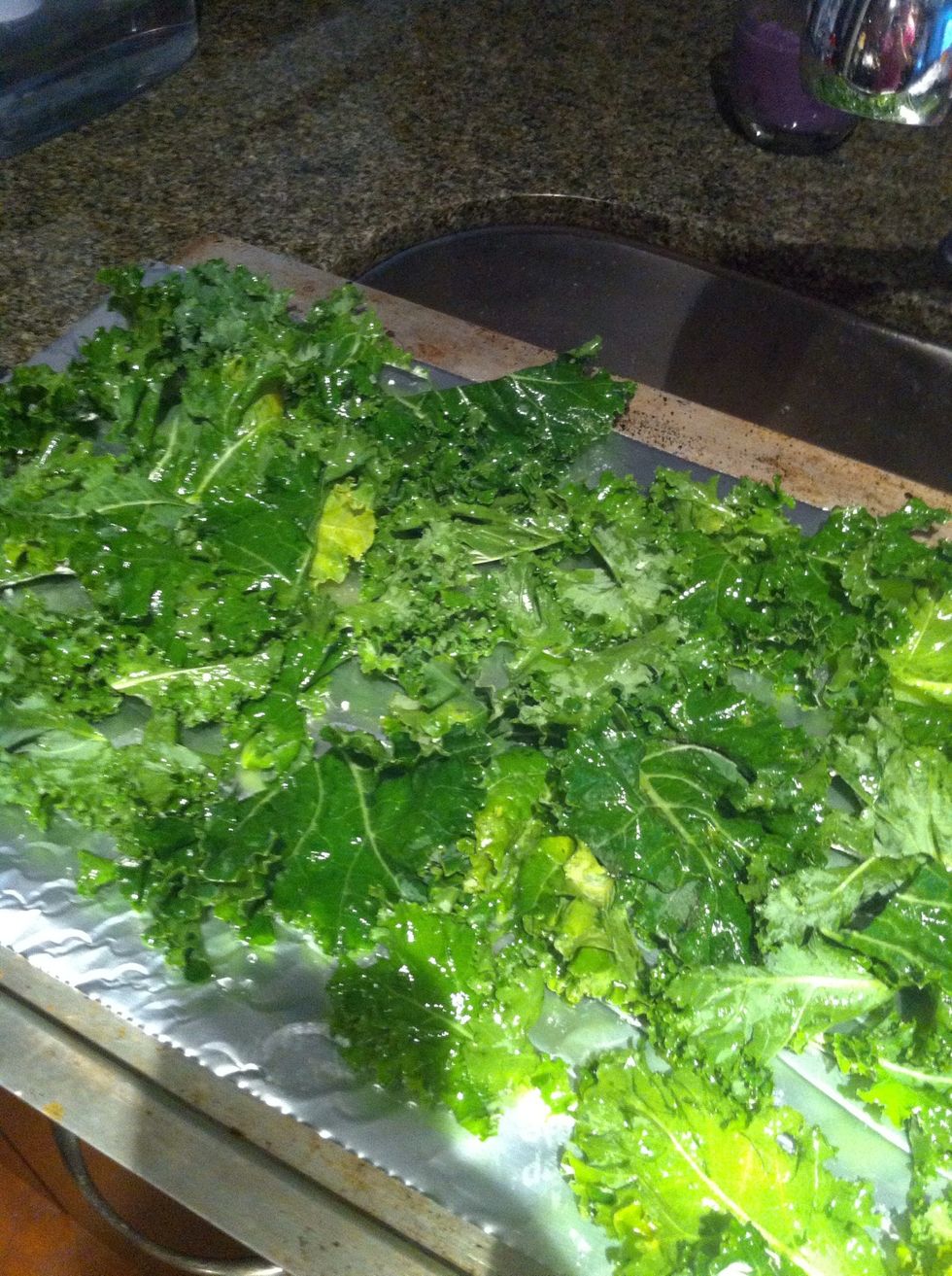 Place kale in a single layer on a cookie sheet with foil. You can do two baking sheets or do in batches. Bake 30-35 min. More for curly than flat leaf. I did about 33, just watch them while cooking.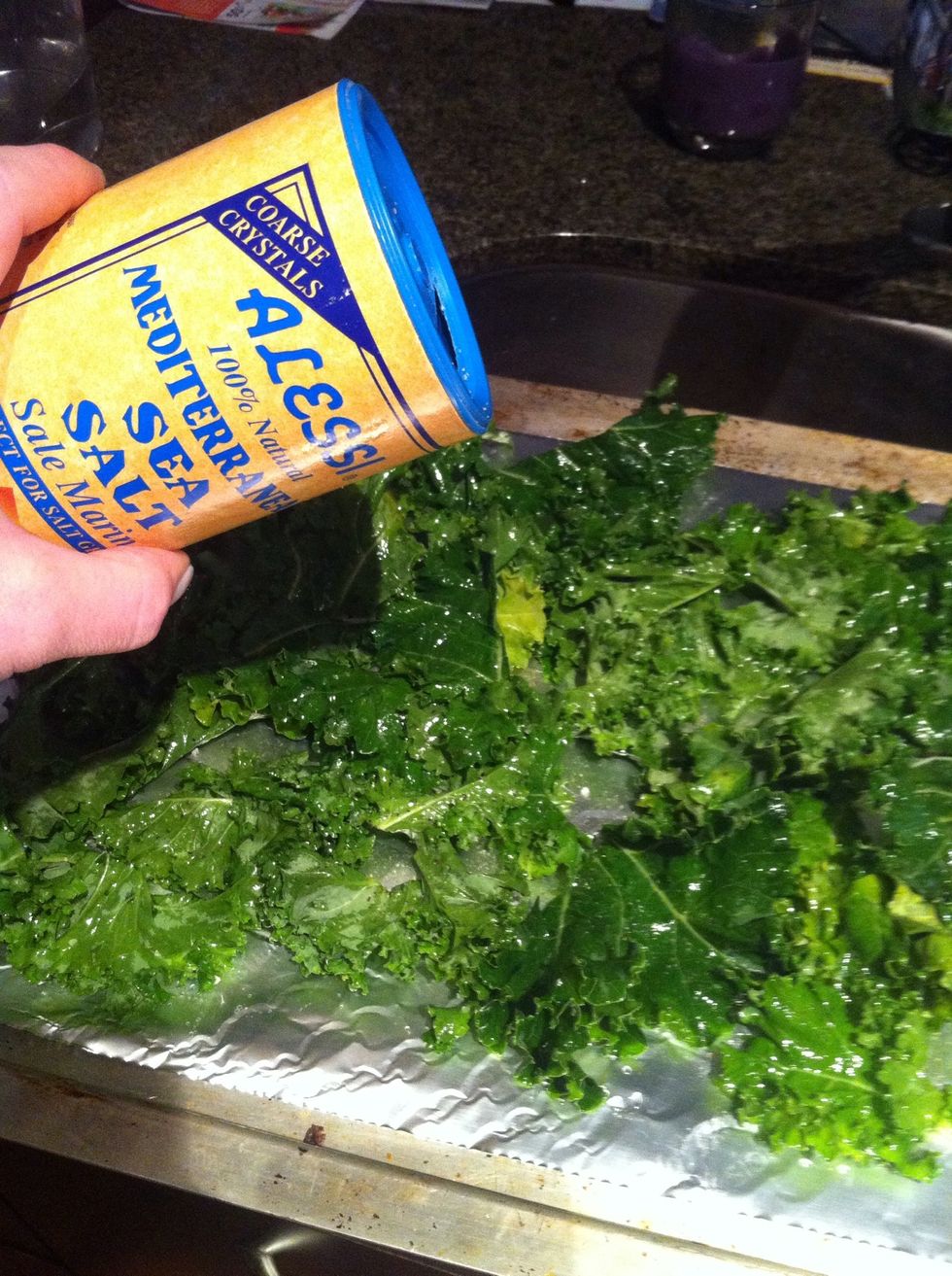 Ok so I added the salt on the baking sheet & then decided it was better to mix it in w/ the oil. Be careful- don't use too much salt! A light dusting. Had to show this pic bc Alessi is my cat's name!
Enjoy!! Guilt free & yummy! Kale is a super nutritious dark leaf & has lots of great properties for health wellness. Eat as much as possible! Even my finicky boyfriend liked them! Kids too I hear.
One bunch kale
Coconut, olive, pecan, walnut or other oil
Sea salt
Pepper
Baking sheet or two
Foil
Large mixing bowl
Non-linted towel or paper towels
Sharp knife