Kale is one of the most nutritious vegetables; It is also a powerful antioxidant and is very high in vitamins A and K.
11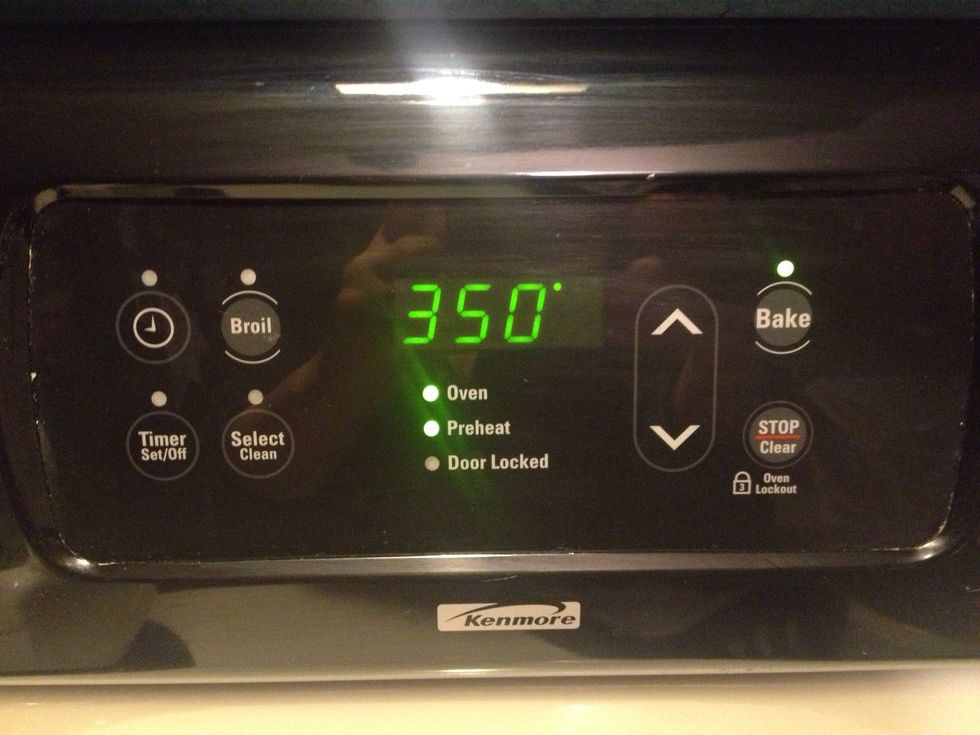 Set the oven to 350 degrees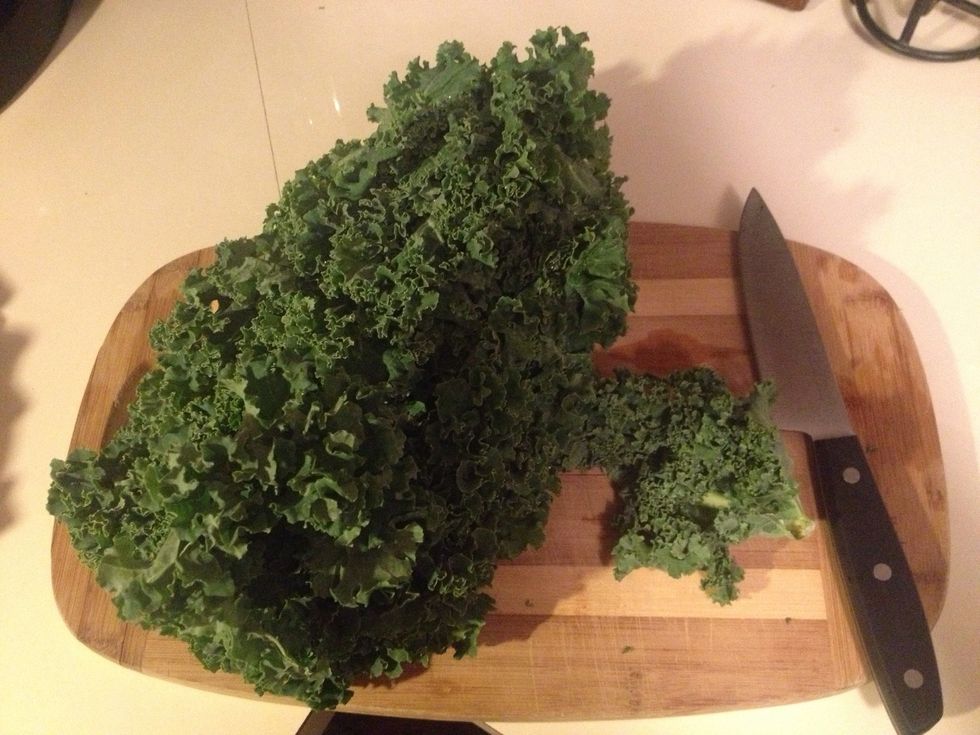 Separate leaves from the bunch of kale.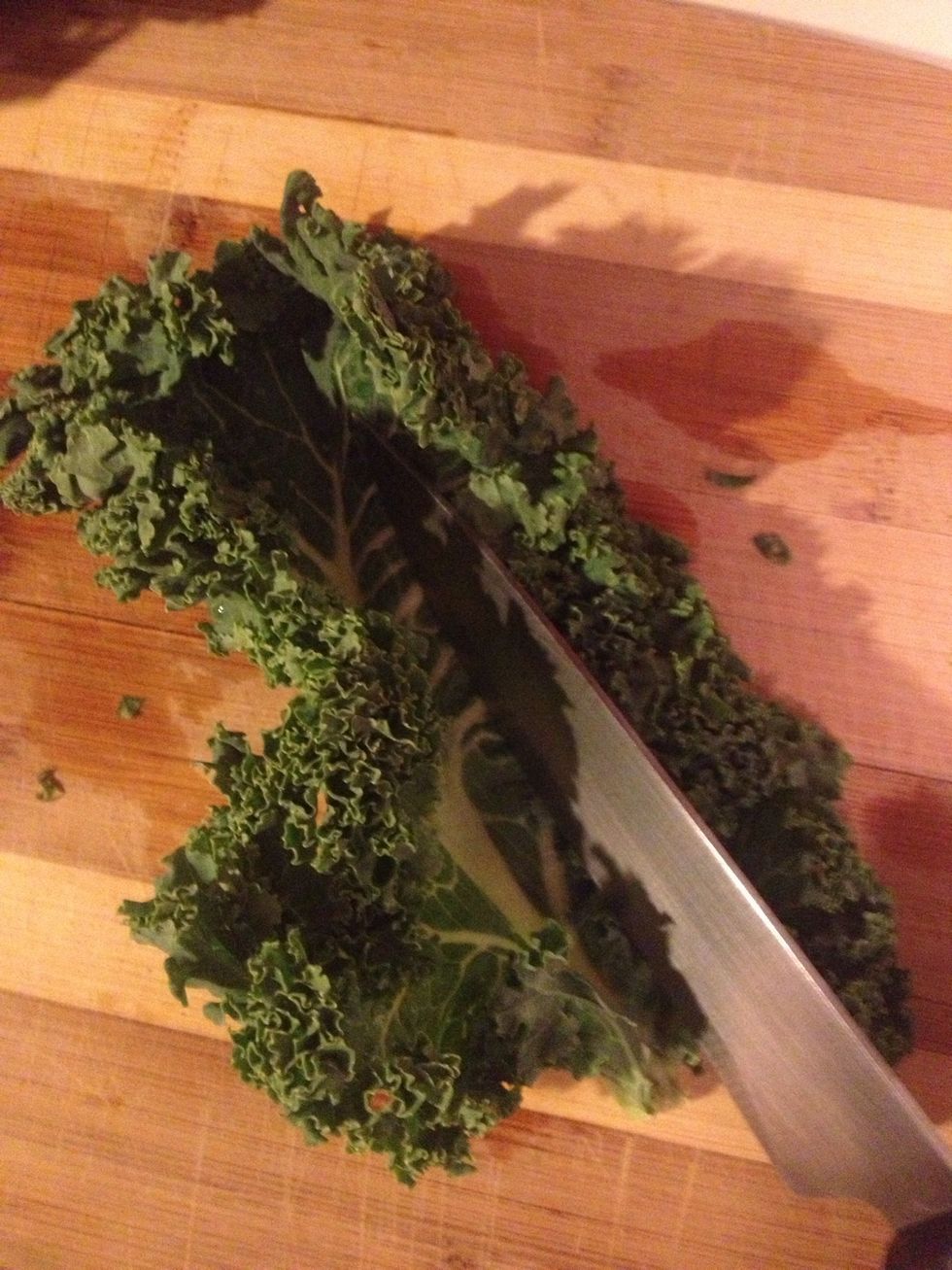 Cut out the stem from the middle of the leaf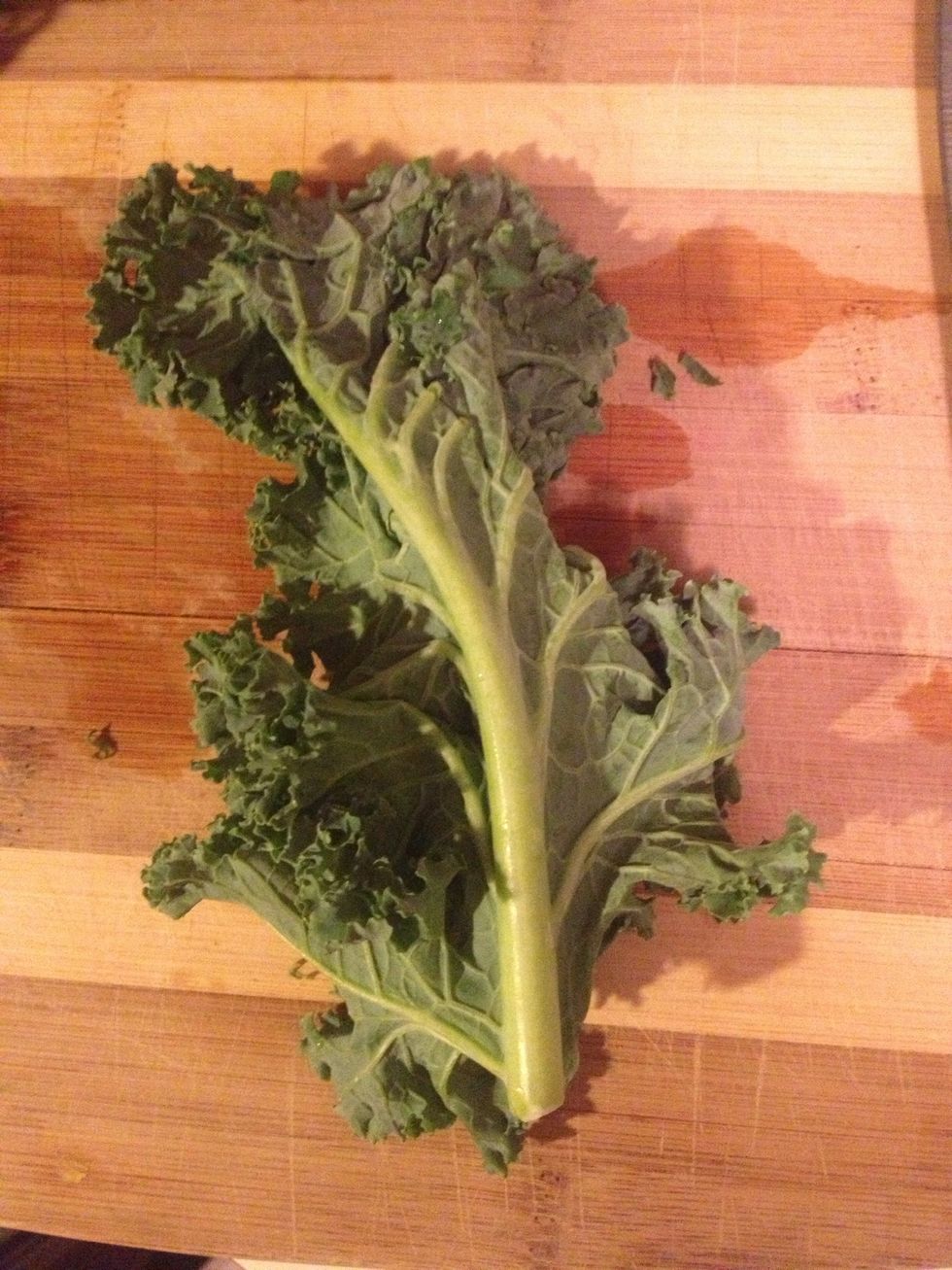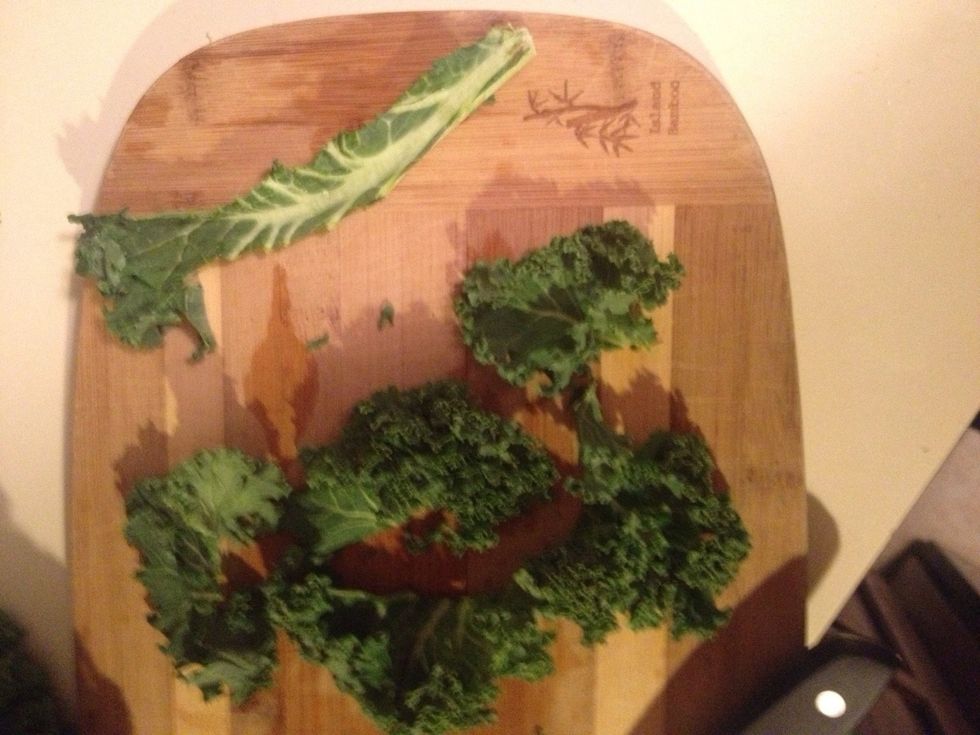 You will then have two long strips of kale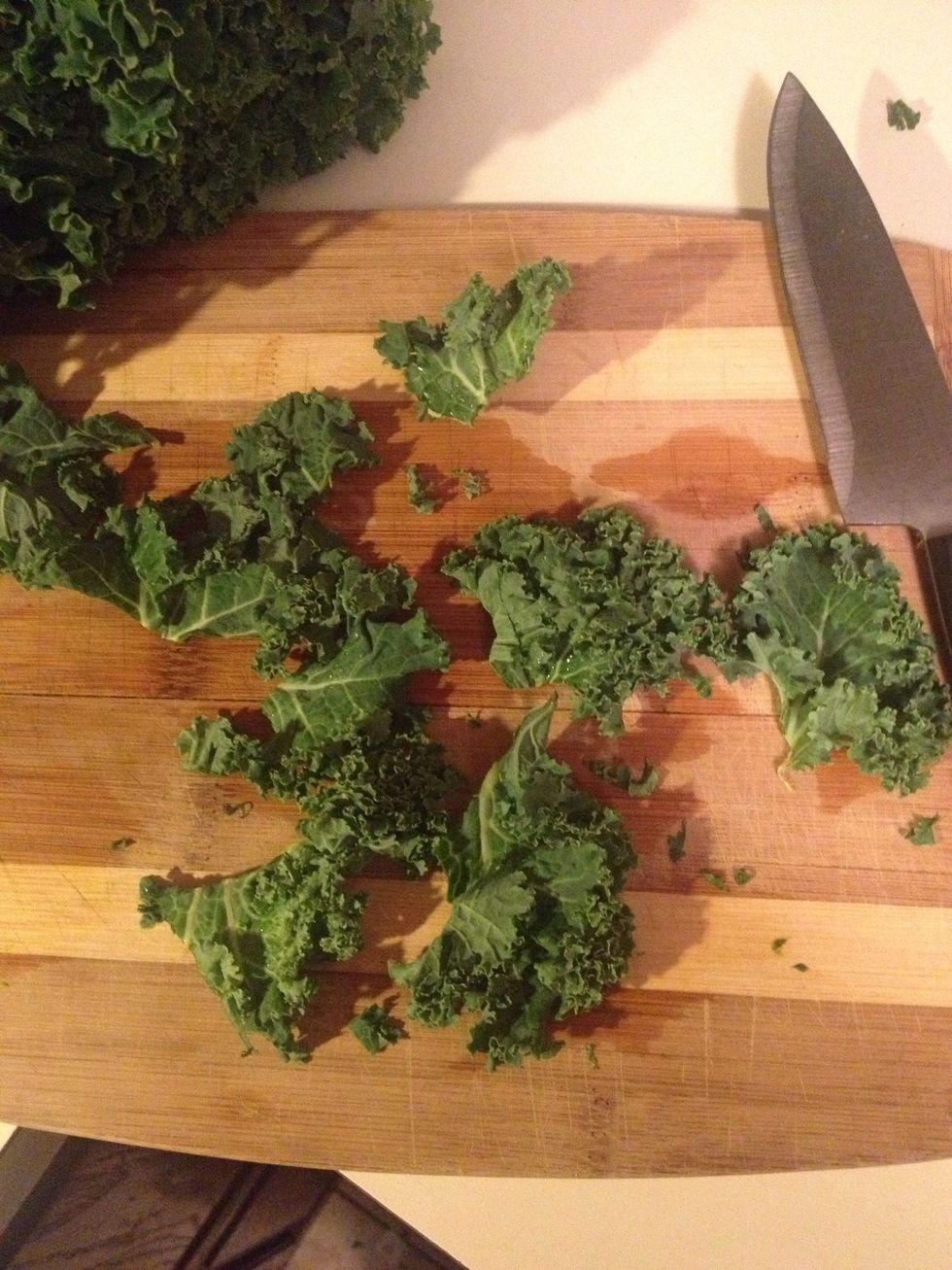 Cut the strips into 1 inch pieces (approximately)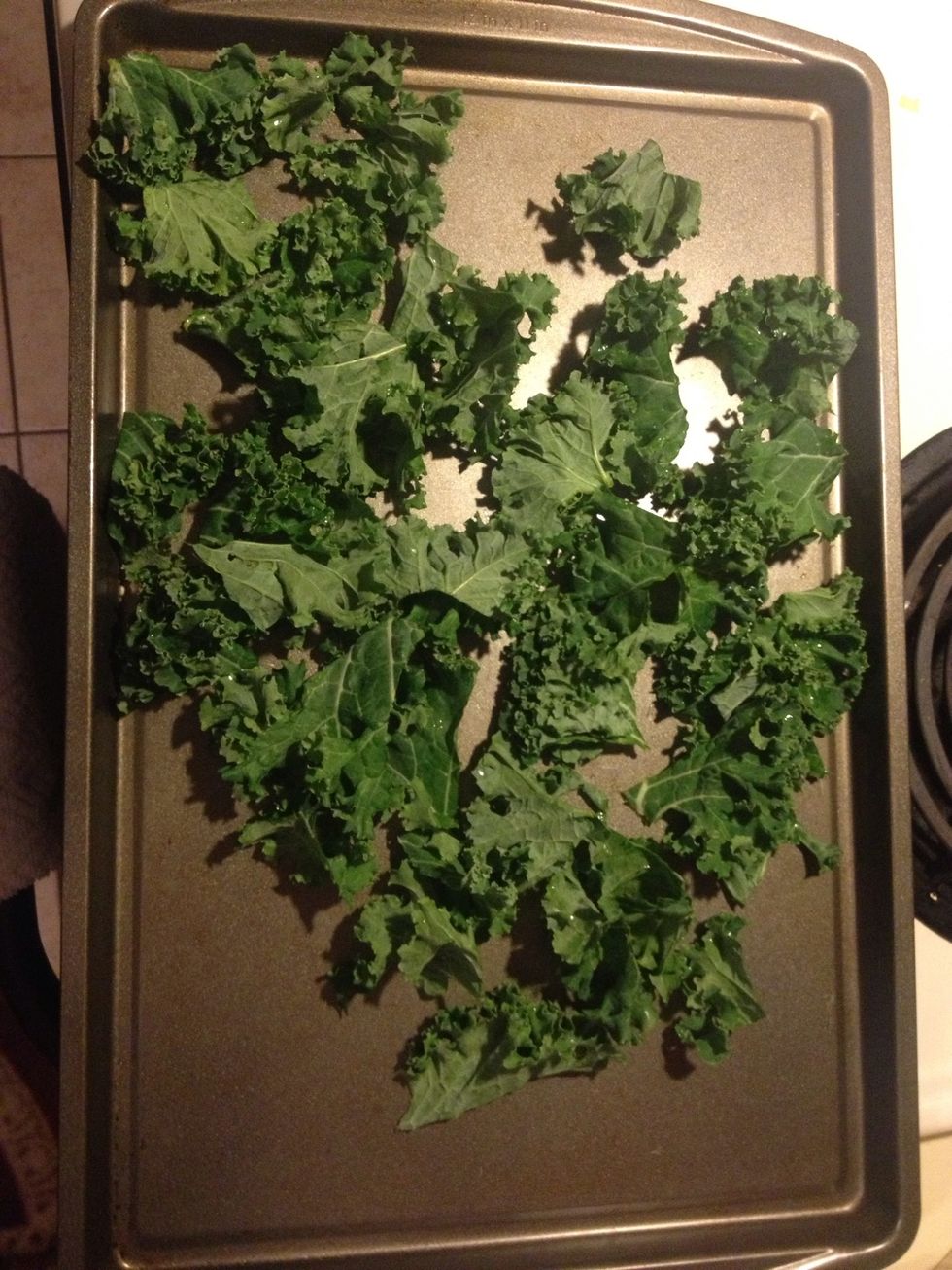 Wash and dry kale well. Then place on a baking sheet and add 1/2 to 1 tablespoon of olive oil (depending on amount of kale). Coat each piece evenly and spread out on the baking sheet.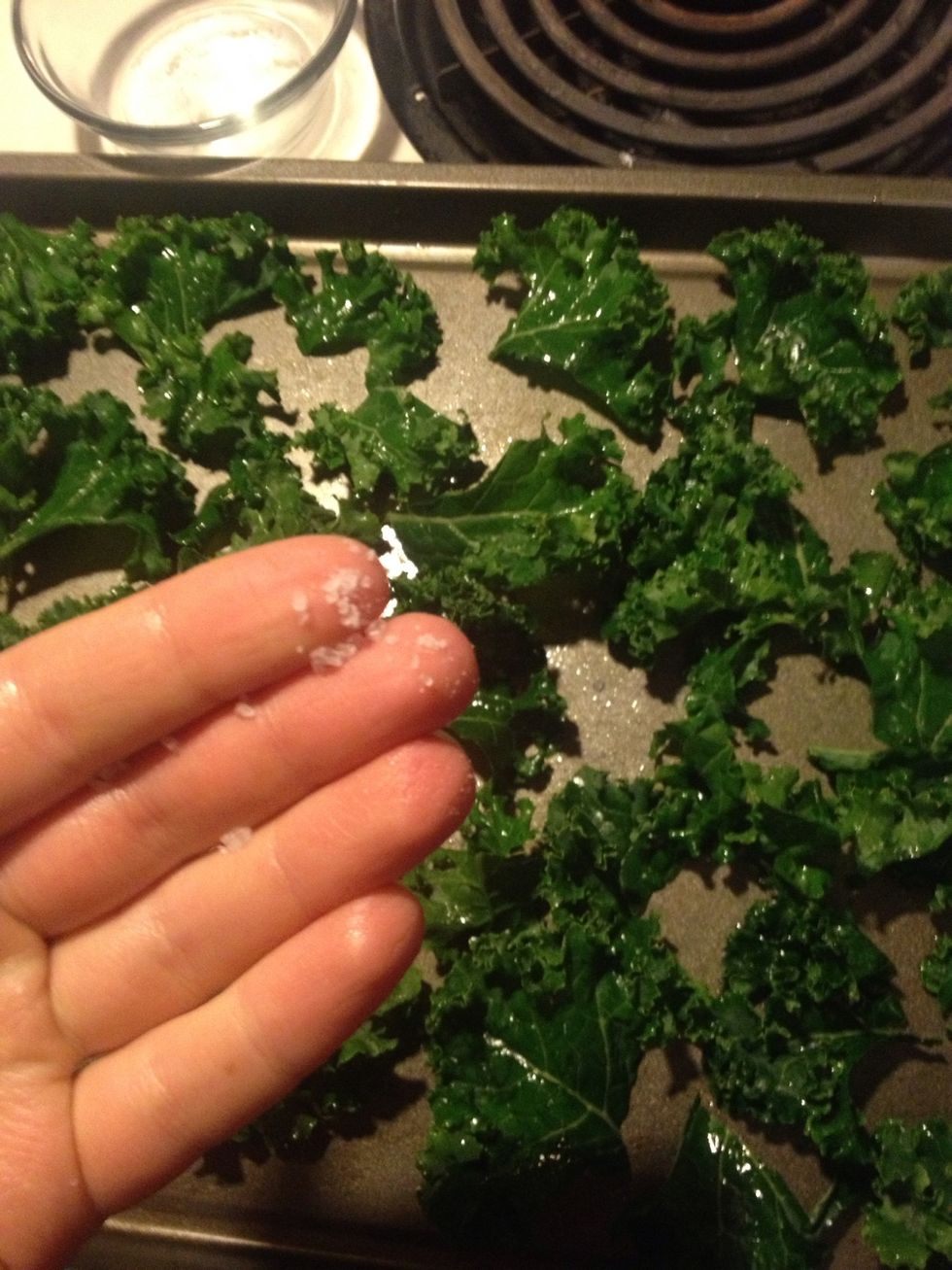 Add sea salt to taste.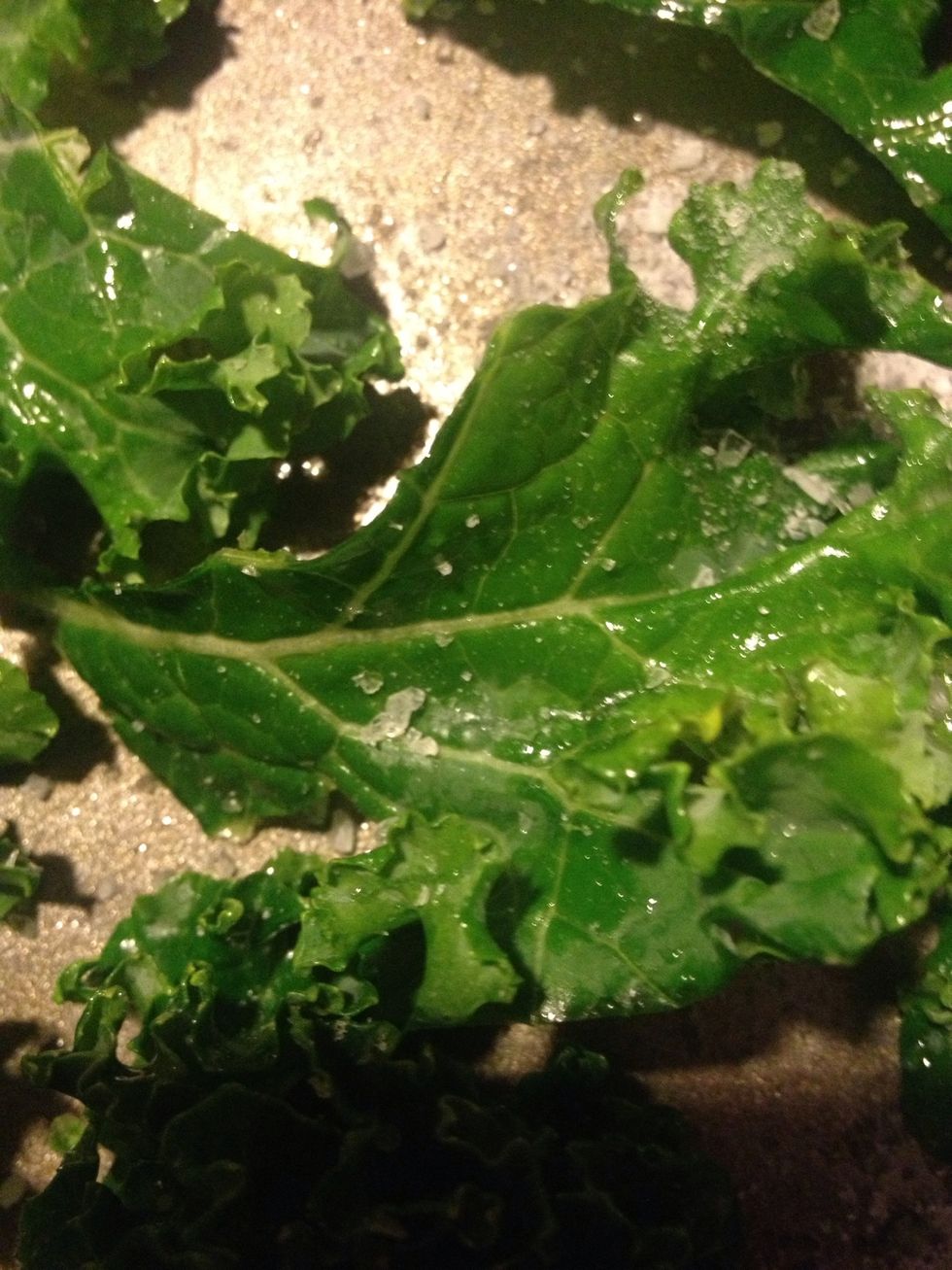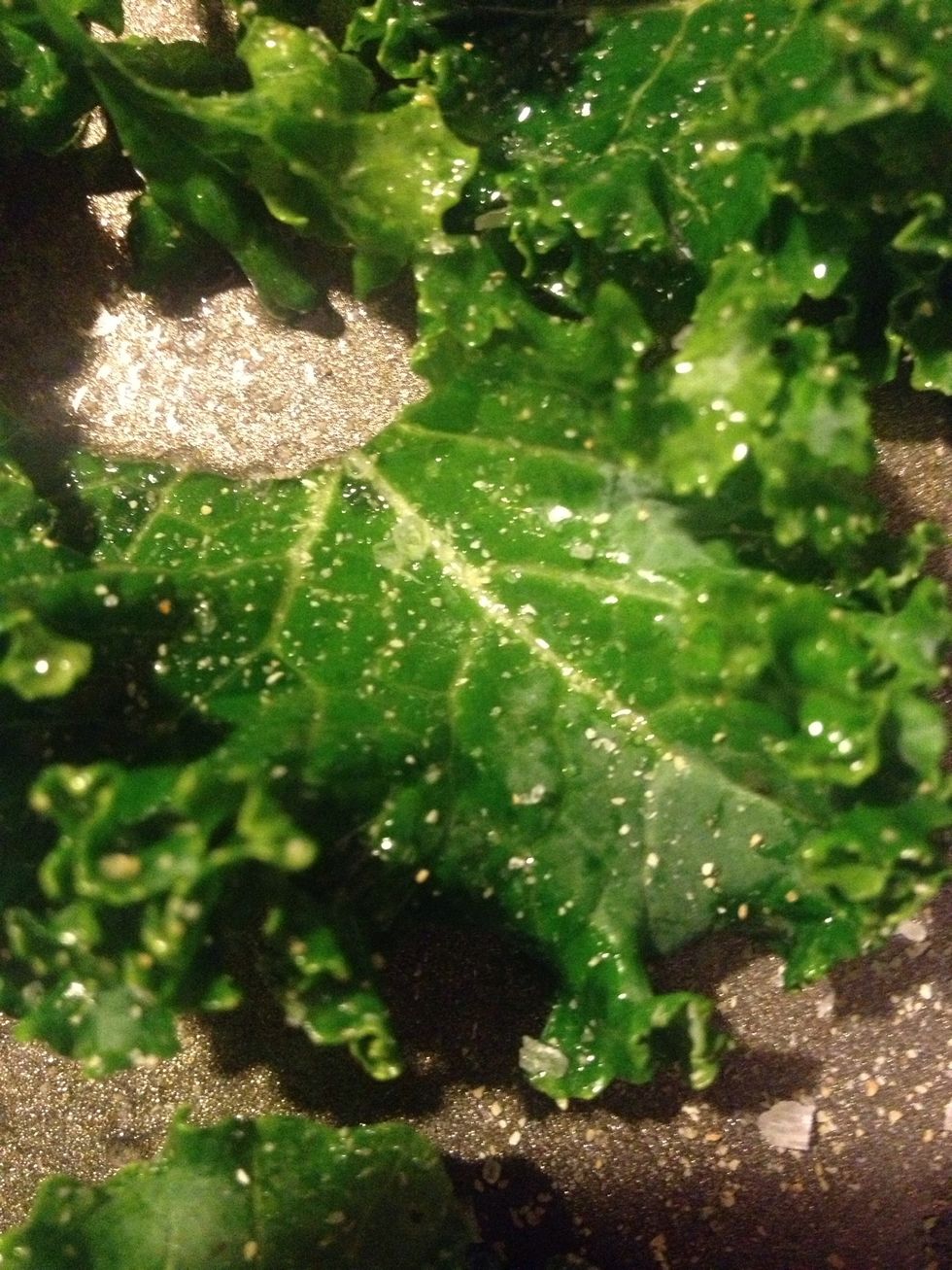 Garlic powder is optional.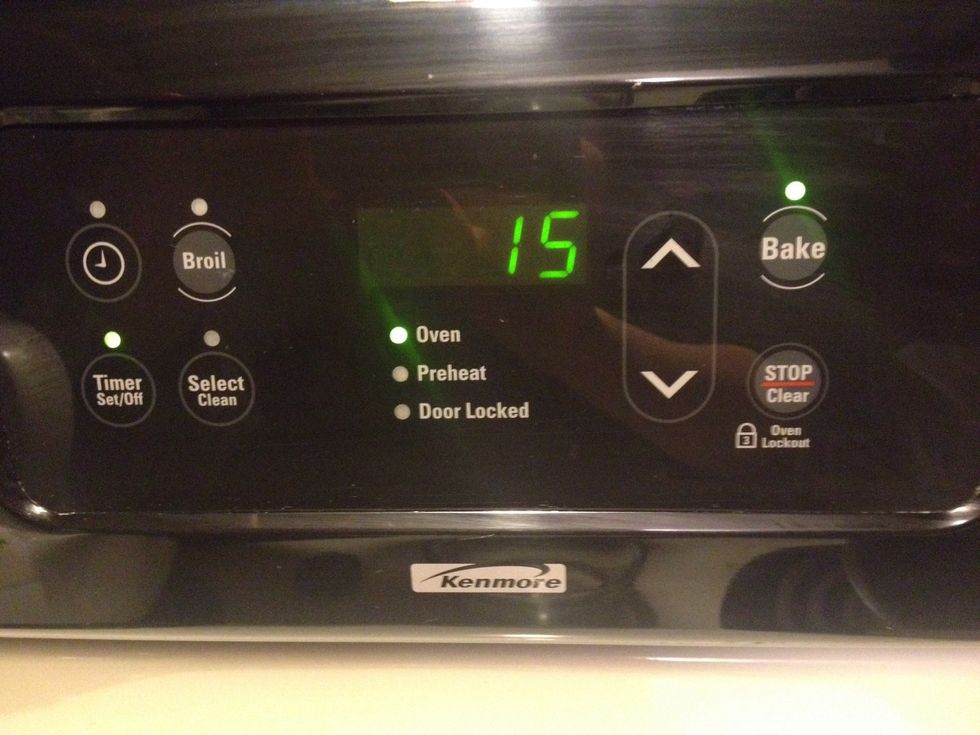 Set the oven timer for about 15 minutes. Keep an eye on it as it can burn easily.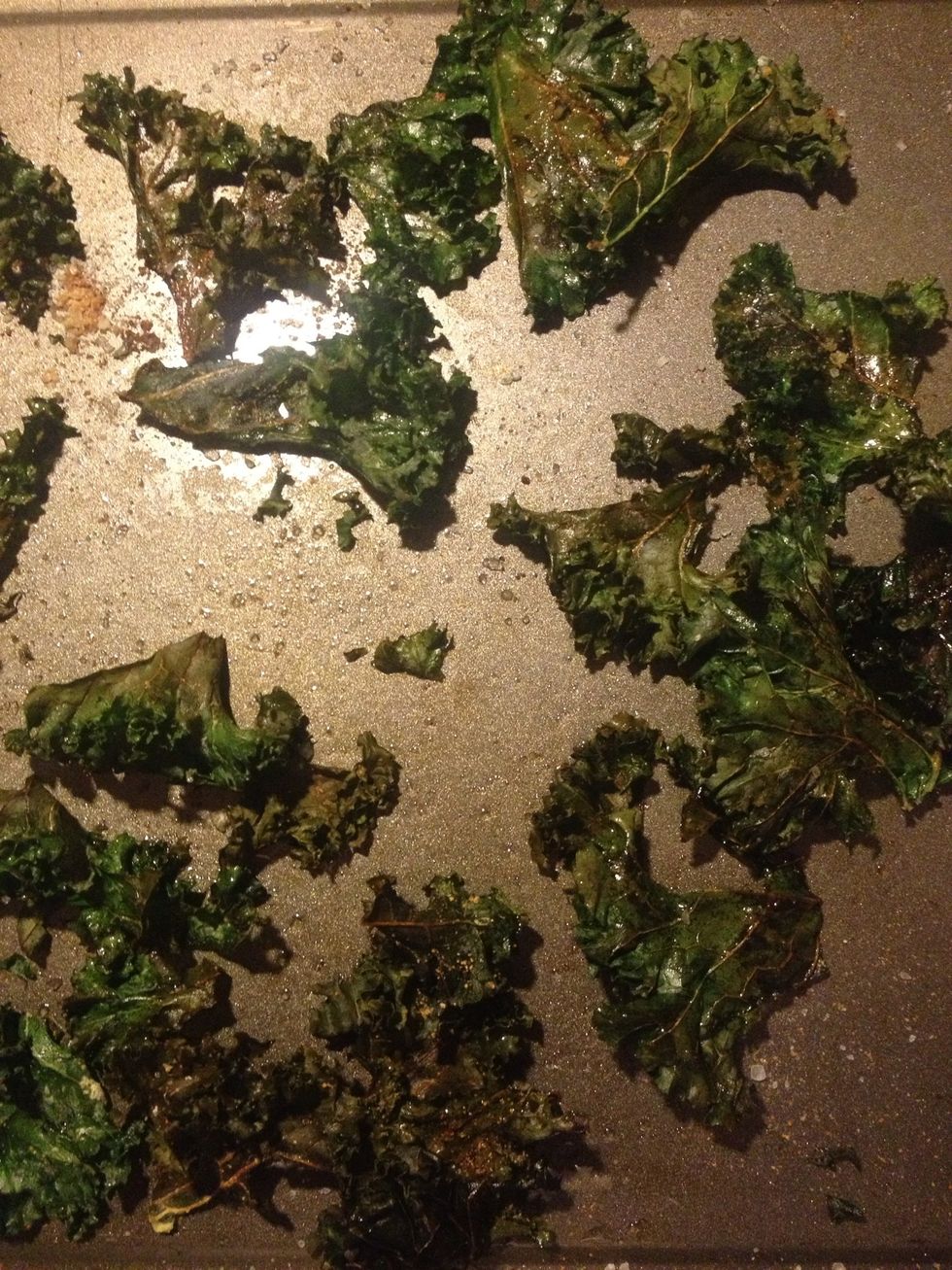 Once crispy, and slightly brown, remove the kale chips from the oven. Enjoy!
Cutting board
Knife
1.0bnch Kale
Colander
Baking Sheet Pan
1.0Tbsp Olive oil
Coarse sea salt (to taste)
garlic powder (optional)