Supplies are for 2 portions...it's blow your mind delicious!!
51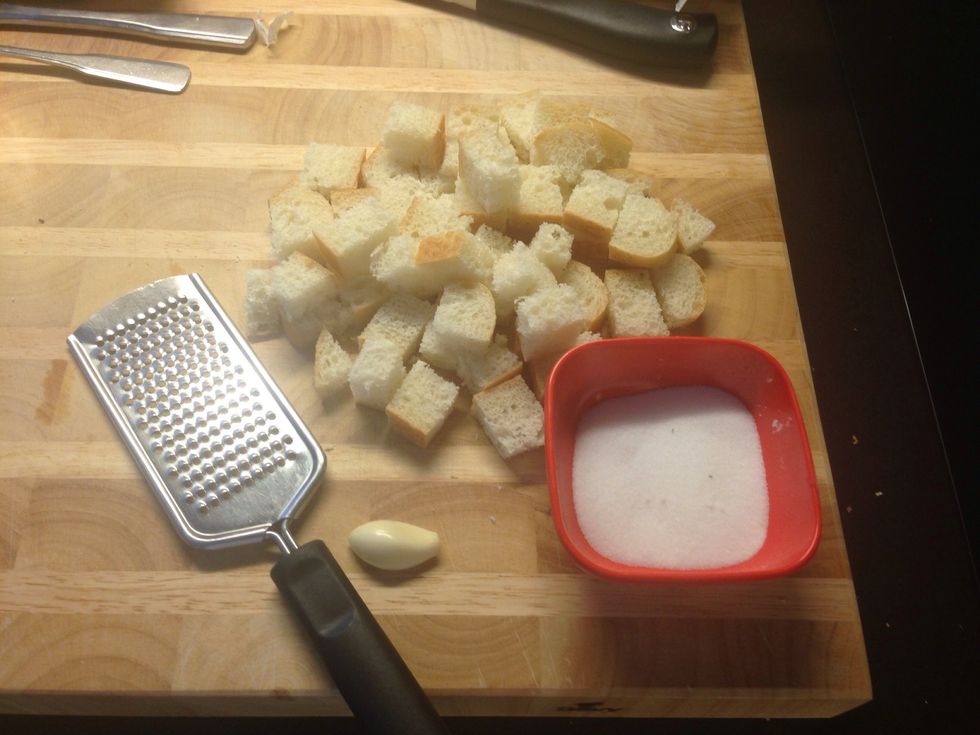 To make homemade croutons, cube cut small bun of bread, and fry in some olive oil at med high heat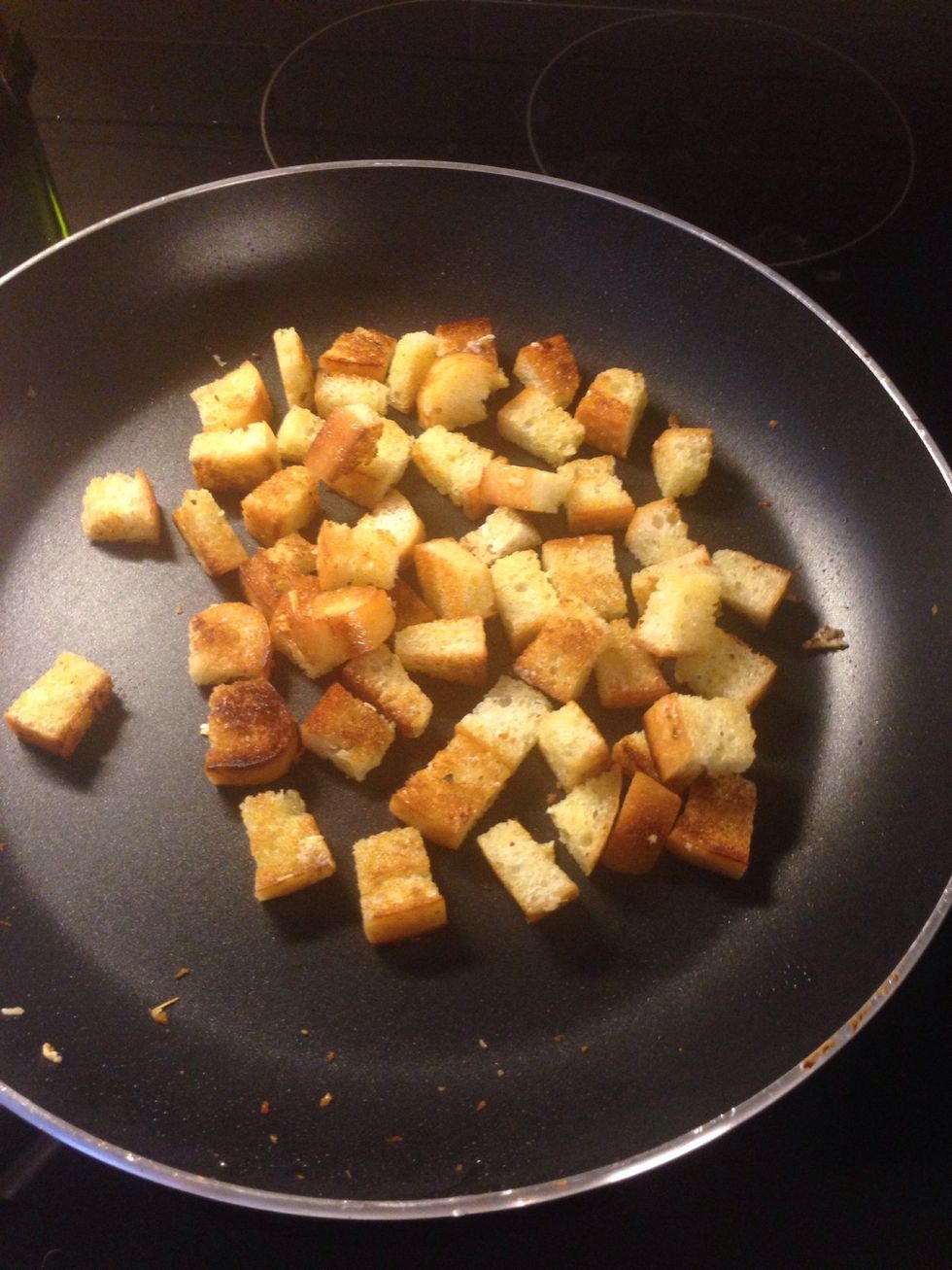 Add a pinch of salt, oregano and one minced garlic clove for flavour. Fry until golden brown
Fry up some bacon. I cut mine into little pieces before I fried it. I like mine crispy :)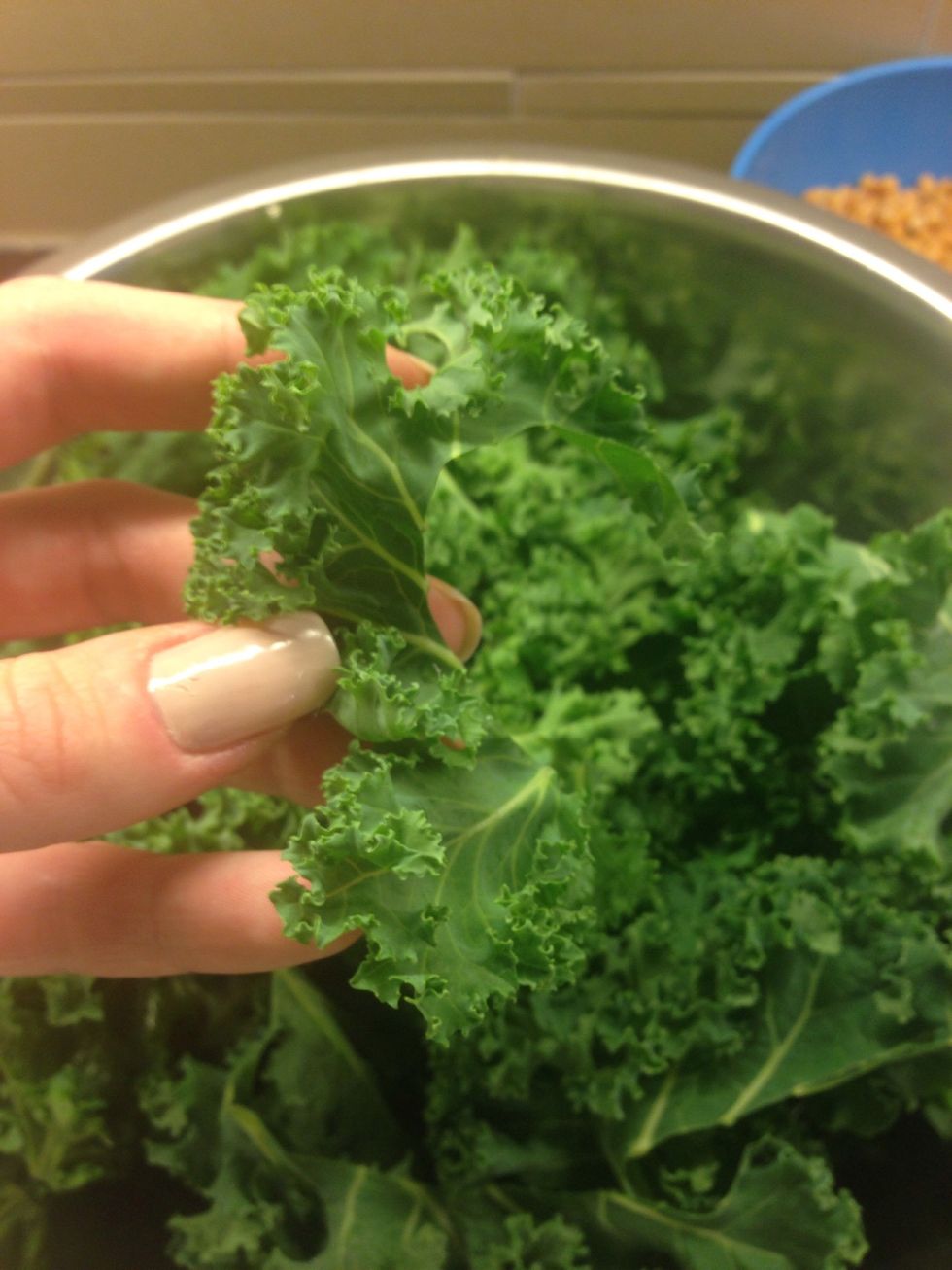 Wash and cut Kale into small pieces. Cut kale off the stem and throw stems out.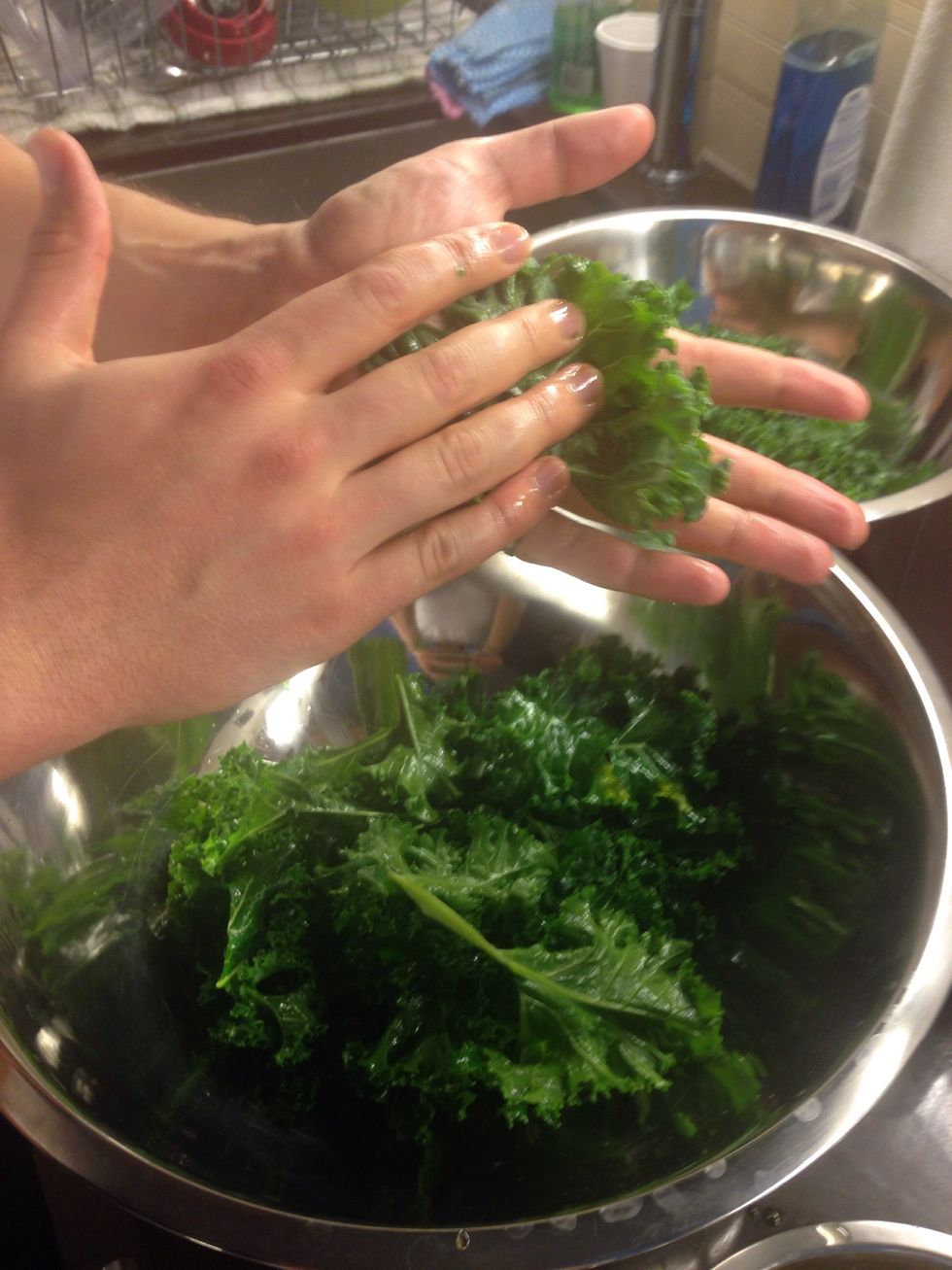 Rub kale with some olive oil and pinch of salt. It helps take away the bitterness.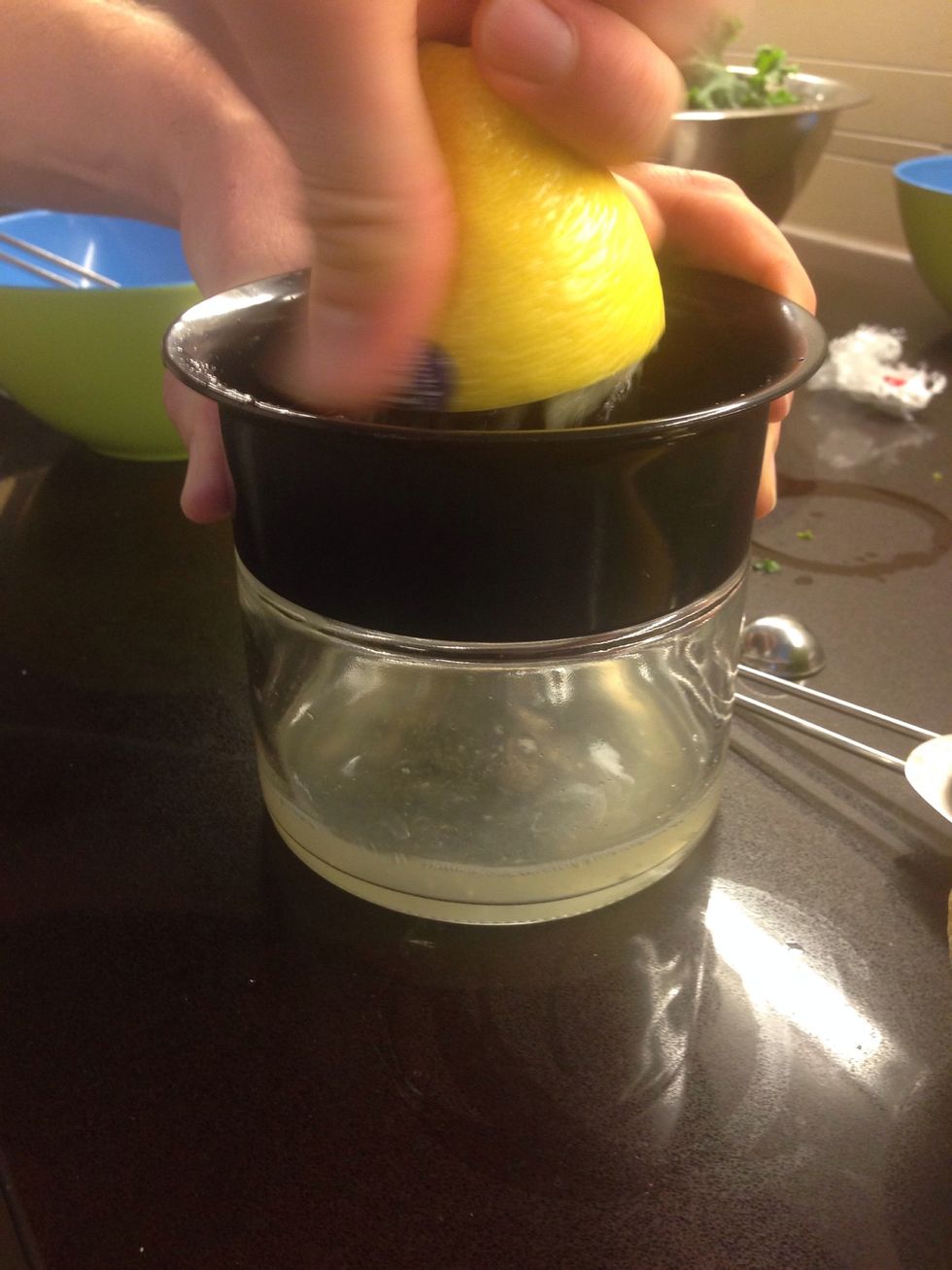 Squeeze some lemon juice out. You'll need 2 tbsps.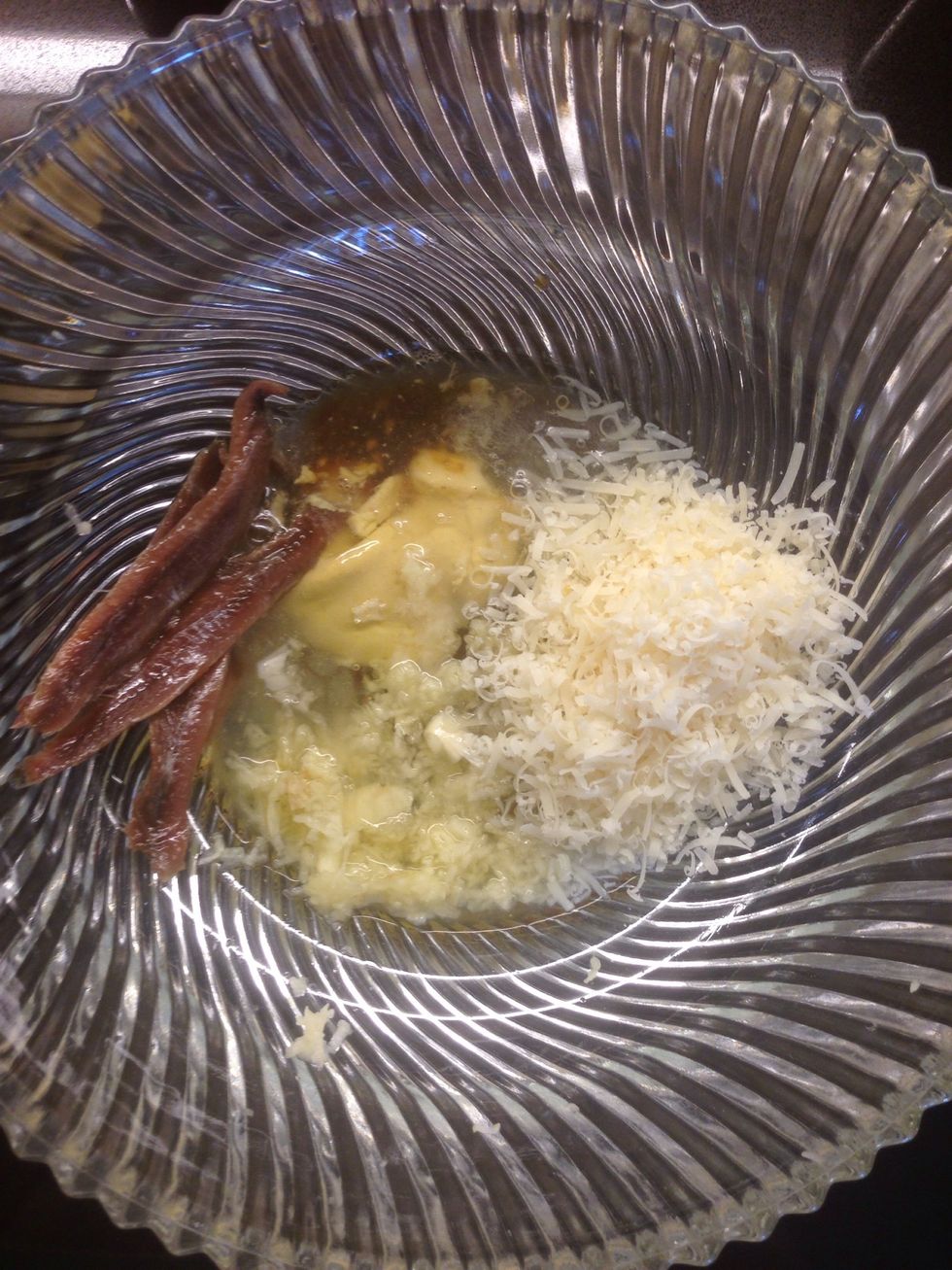 Mix 2 egg whites, 3 minced garlic cloves, 1 tbsp Dijon mustard, 1/4 cup shaved Parmesan cheese, 5 anchovy fillets, 2 tbsp lemon juice, 2 tsp Worcester sauce into a bowl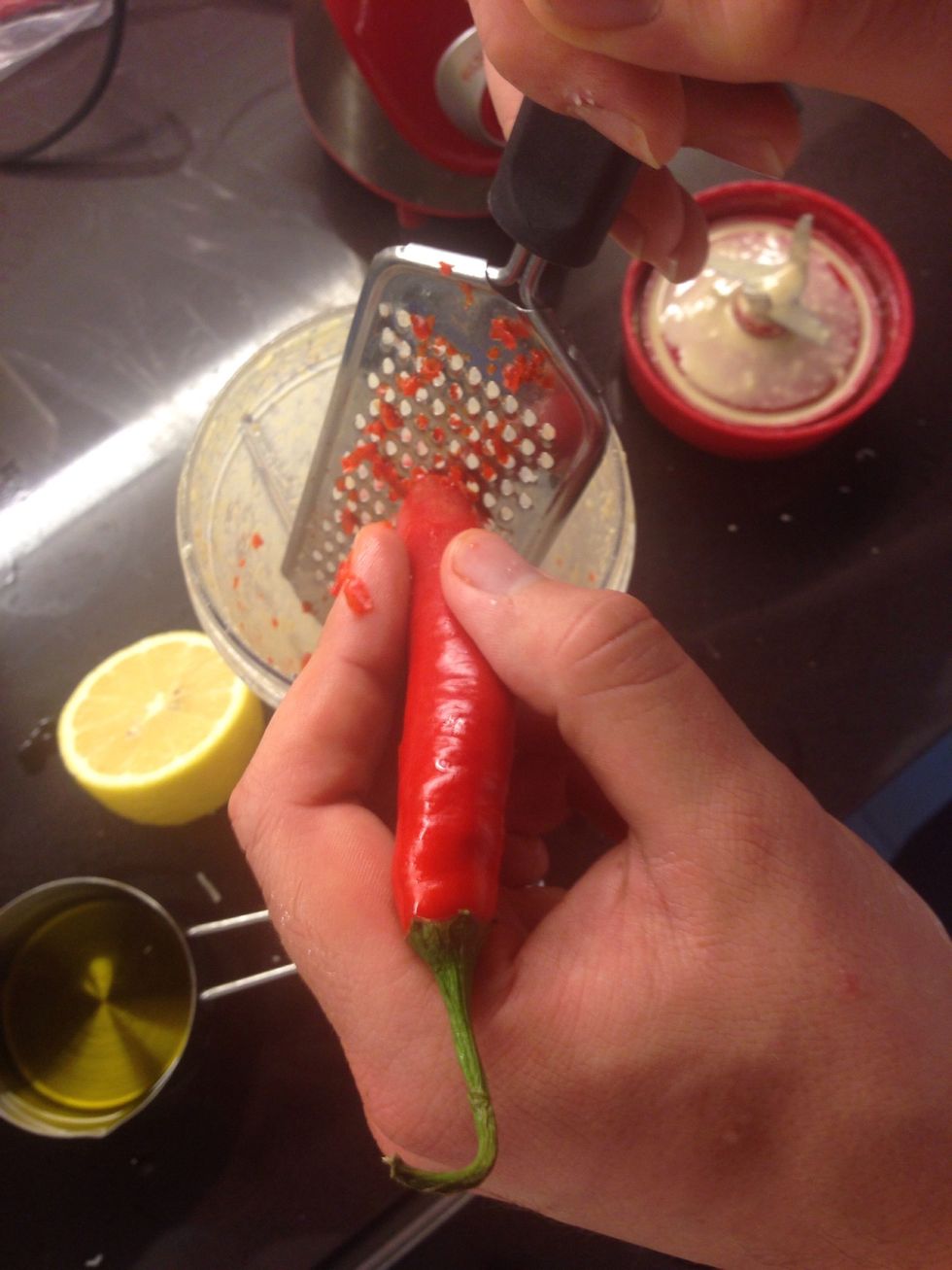 Put all mixed ingredients into a blender and we like our Caesar a little spicy so we minced 1/2 a hot pepper in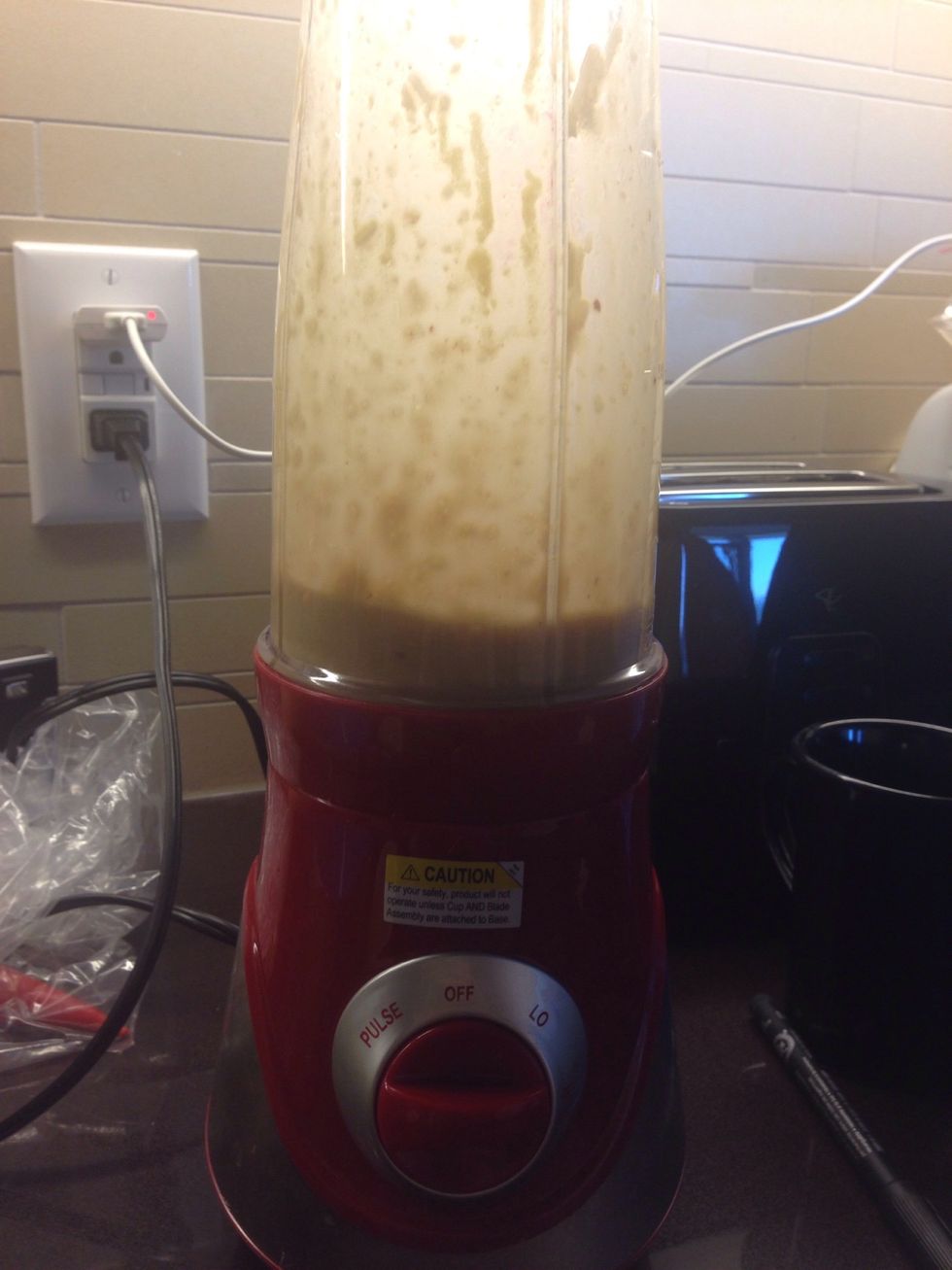 Blend until liquidy...add 1/2 cup of olive oil and continue blending :) now it's done!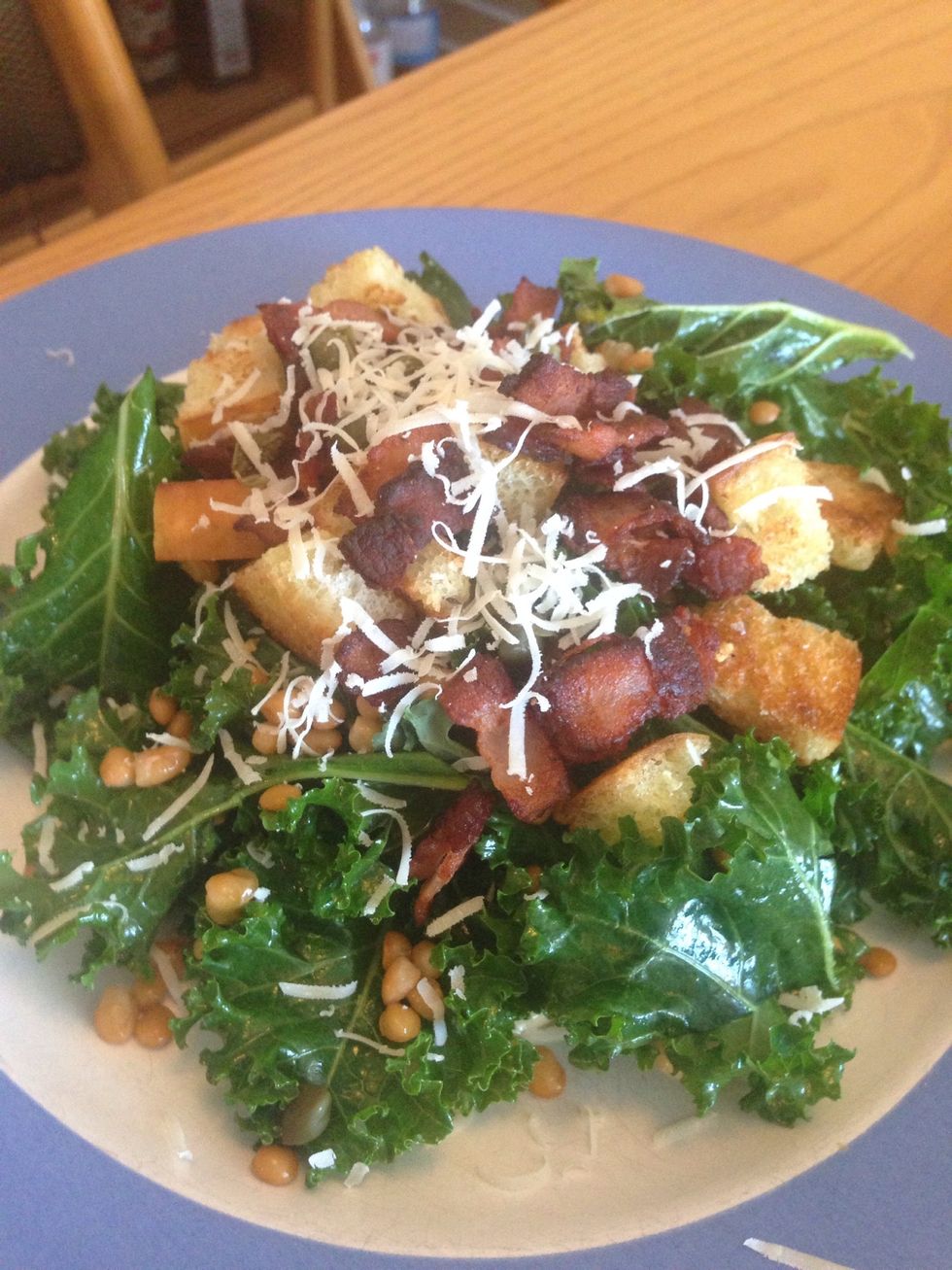 I drizzle the dressing on the plate and cover with kale. Top with lentils, bacon and croutons 😘 enjoy! It's delicious!
1.0 Bread Bun
1.0pch Salt
1.0pch Oregano
4.0 Garlic cloves
1.0Tbsp Dijon mustard
2.0 Egg whites
1/4c Parmesan
5.0 Anchovy fillets
2.0Tbsp Lemon juice
2.0tsp Worcestershire sauce
1/2 Hot pepper of your choice
1/2c Olive oil
1/4lb Bacon
Kale
1/2c Lentils