It's easy to make and melt in your mouth delicious : )
19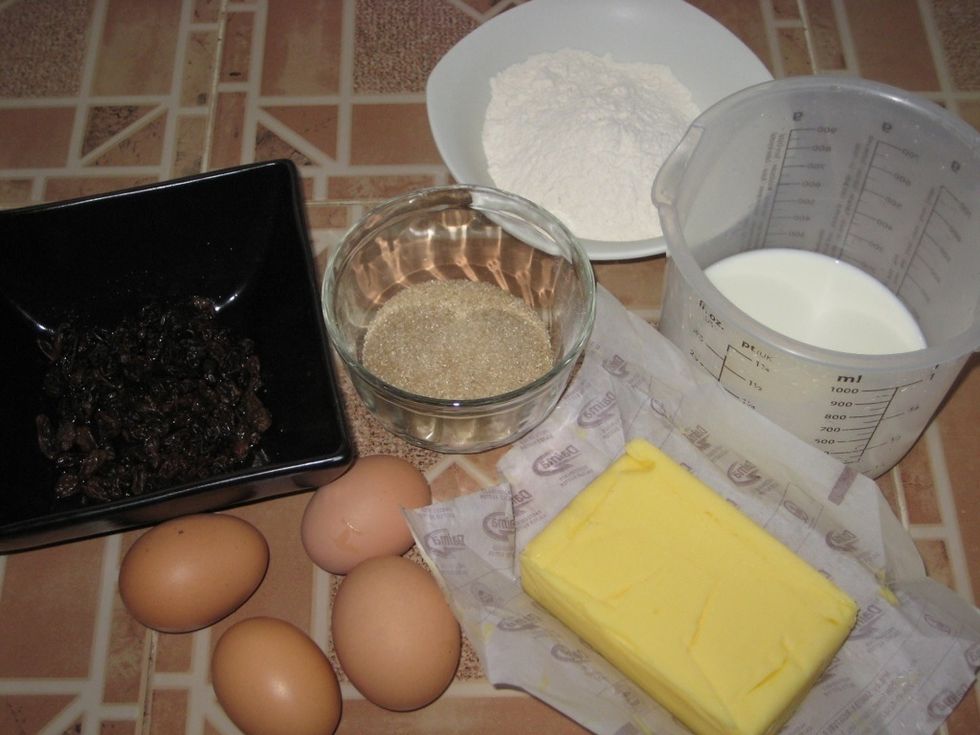 All ingredients gathered. The raisins are soaked in rum but this is optional. You could also use chocolate sprinkles in place of raisins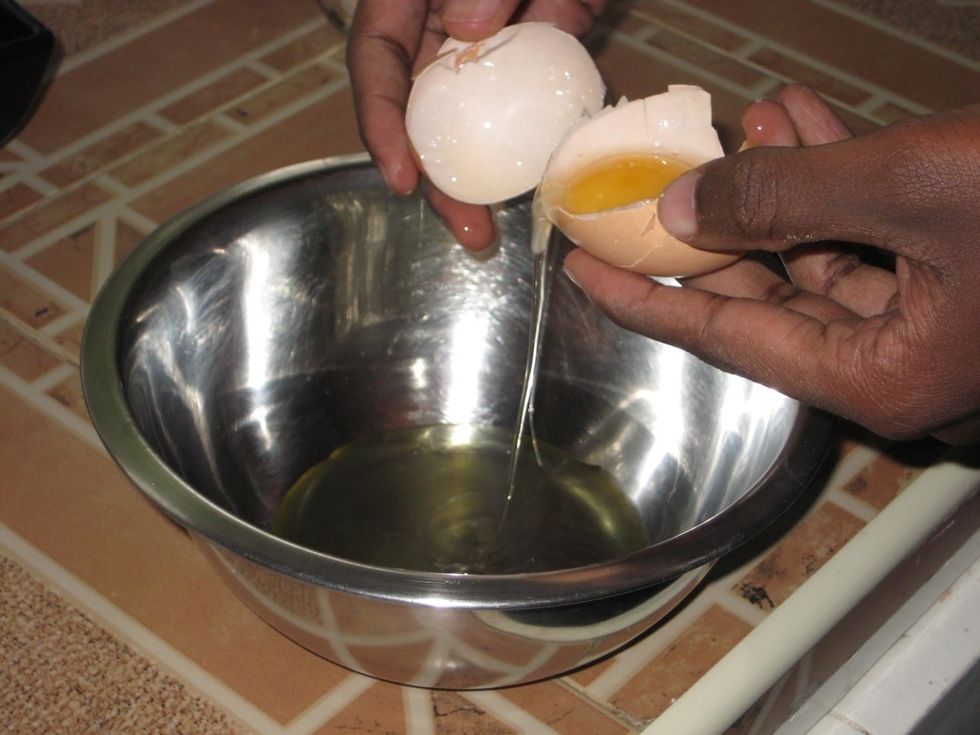 In a clean and dry bowl separate the yolks from the whites.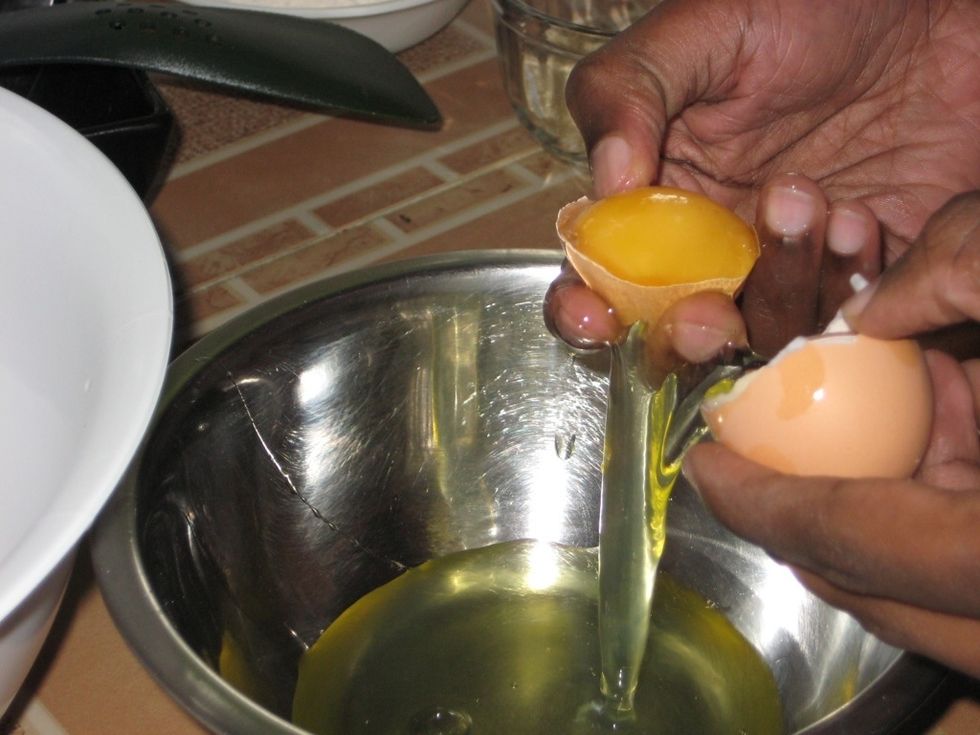 Whites should be free from the yolks.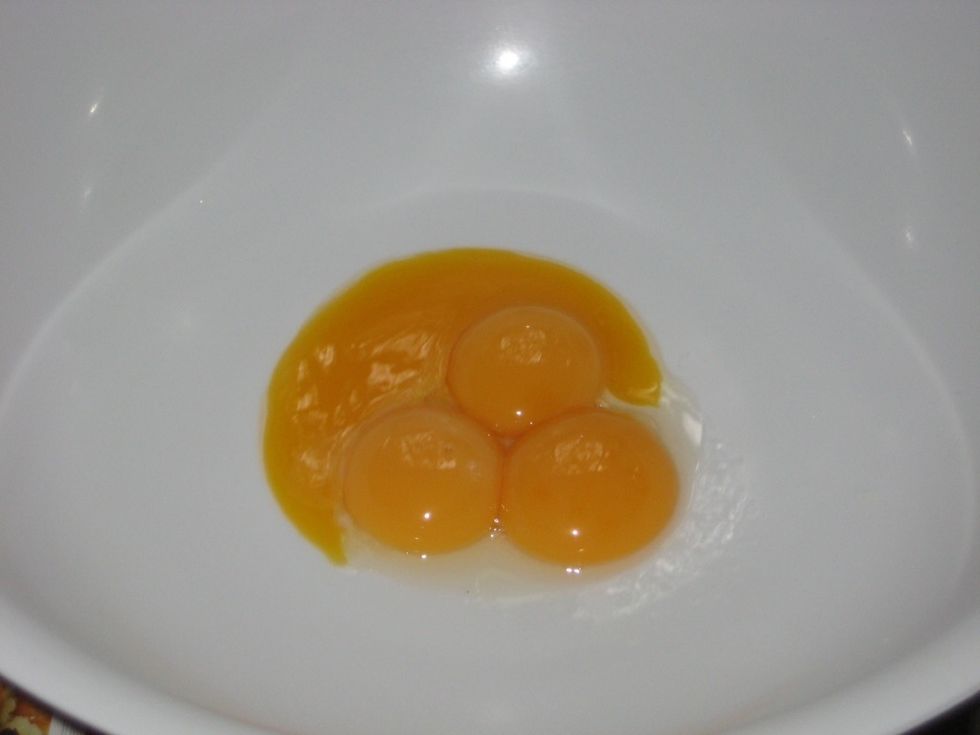 Yolk in one bowl.........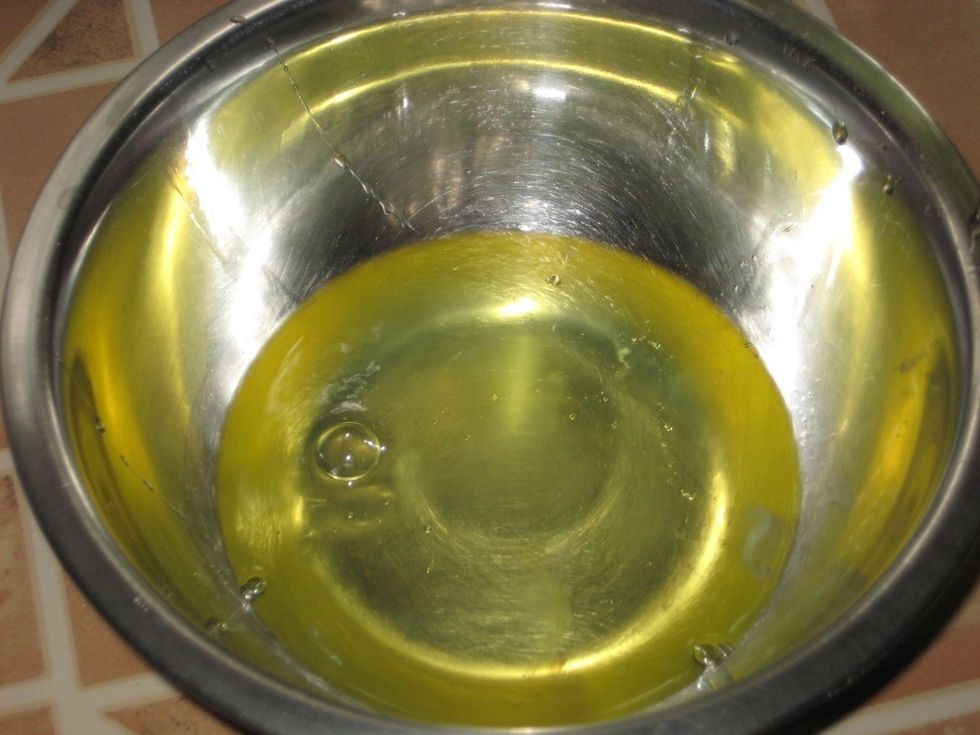 Whites in another.
Start whisking the whites
Tilt the bowl as you whisk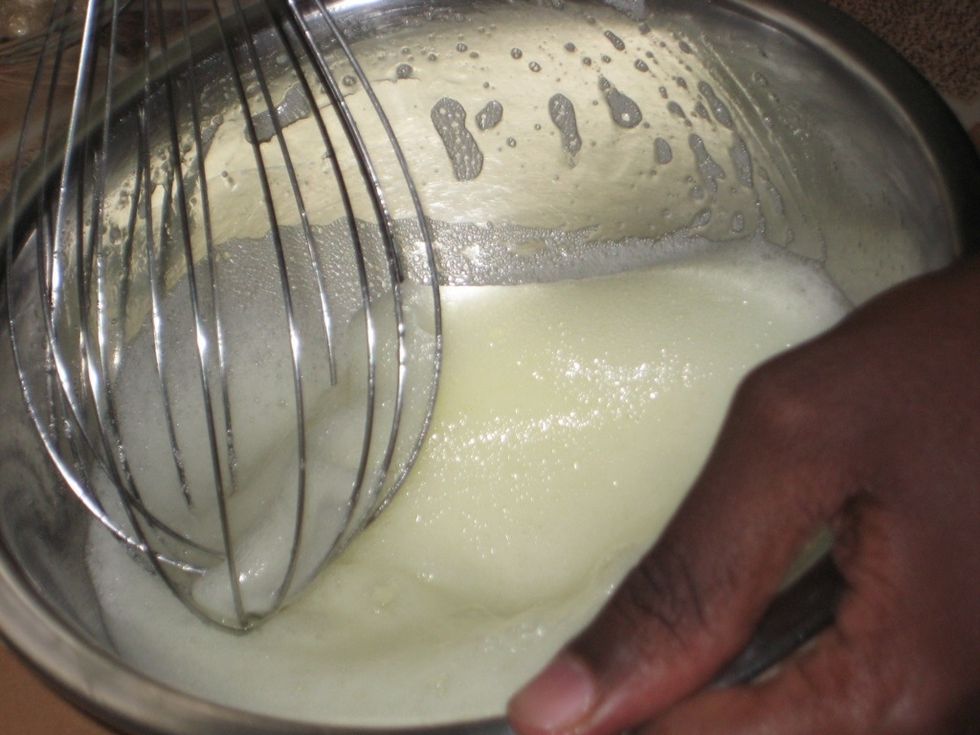 It should start foaming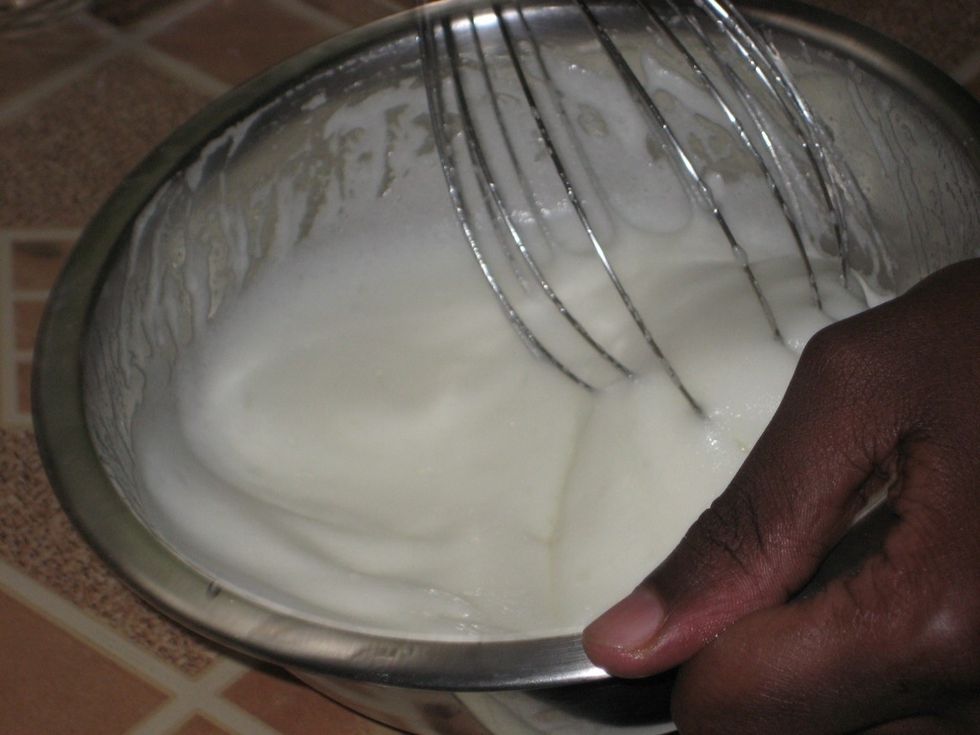 Keep whisking.......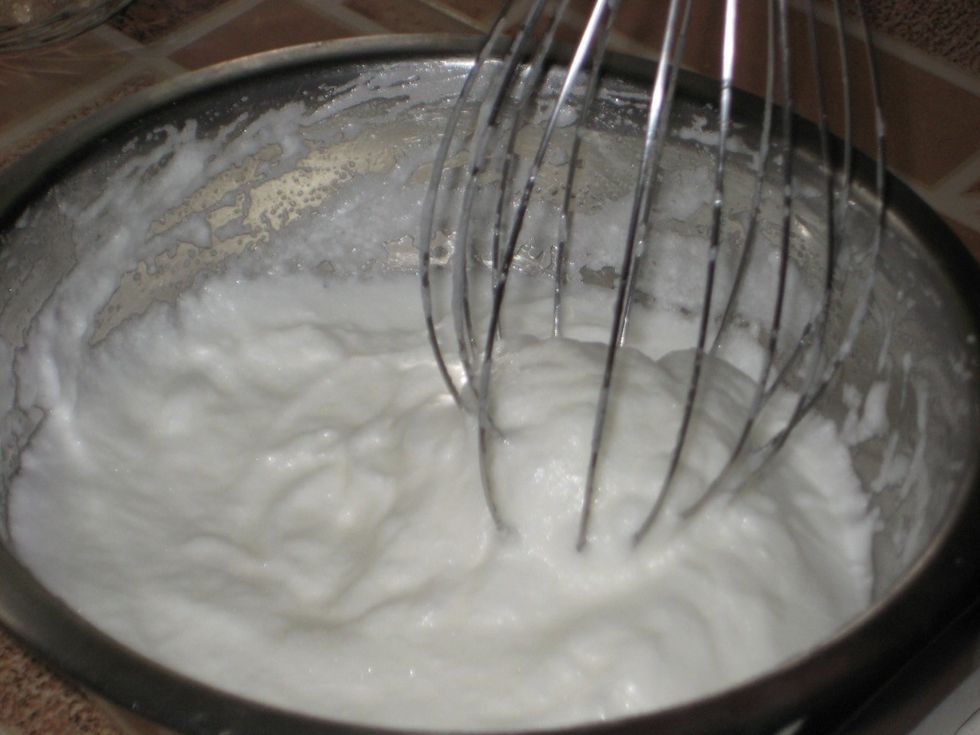 Should it look like this, keep on whisking, we need to make it firm and stiff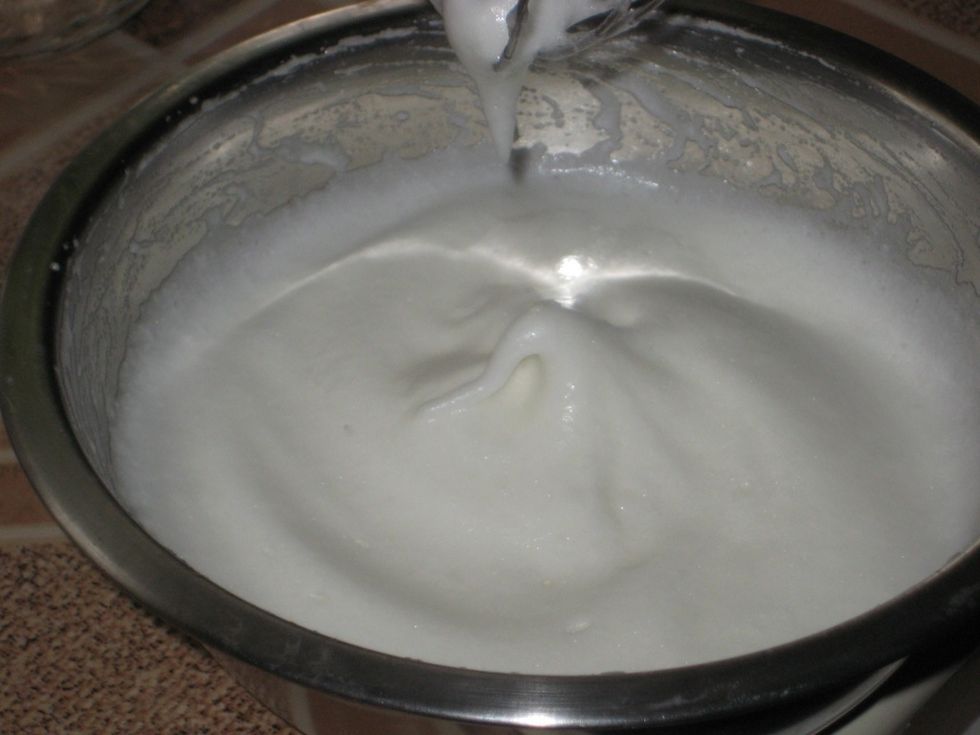 Ready! If using an electric hand mixer it should take about 2 minutes to get to this state. It should form a peek like above.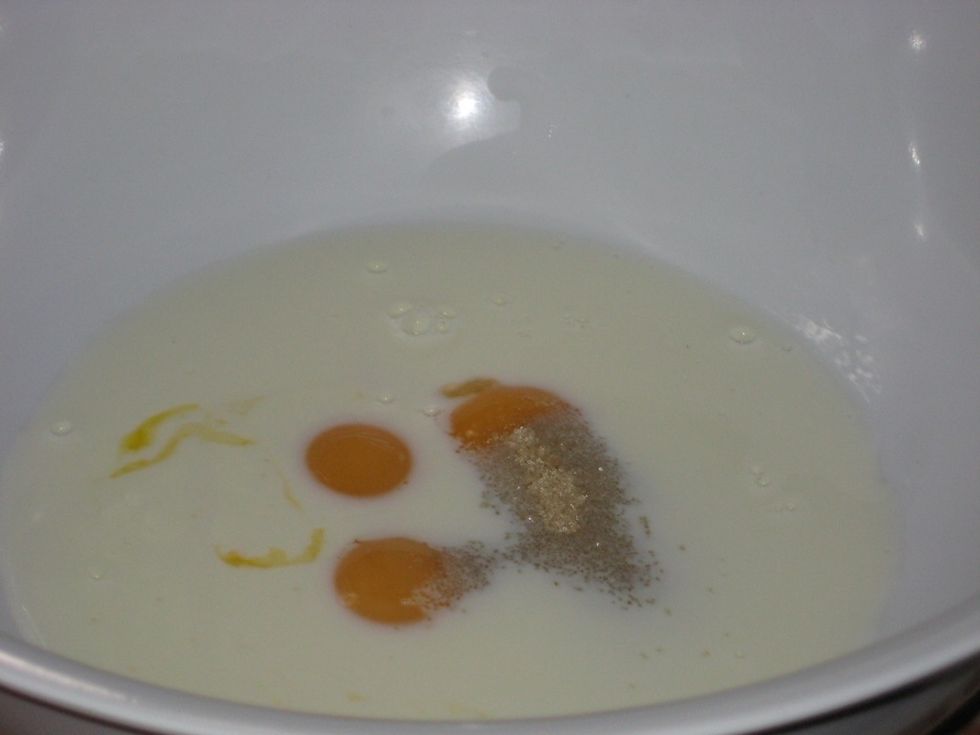 Add milk, sugar to the yolks.
Give a quick mix.
Add your flour.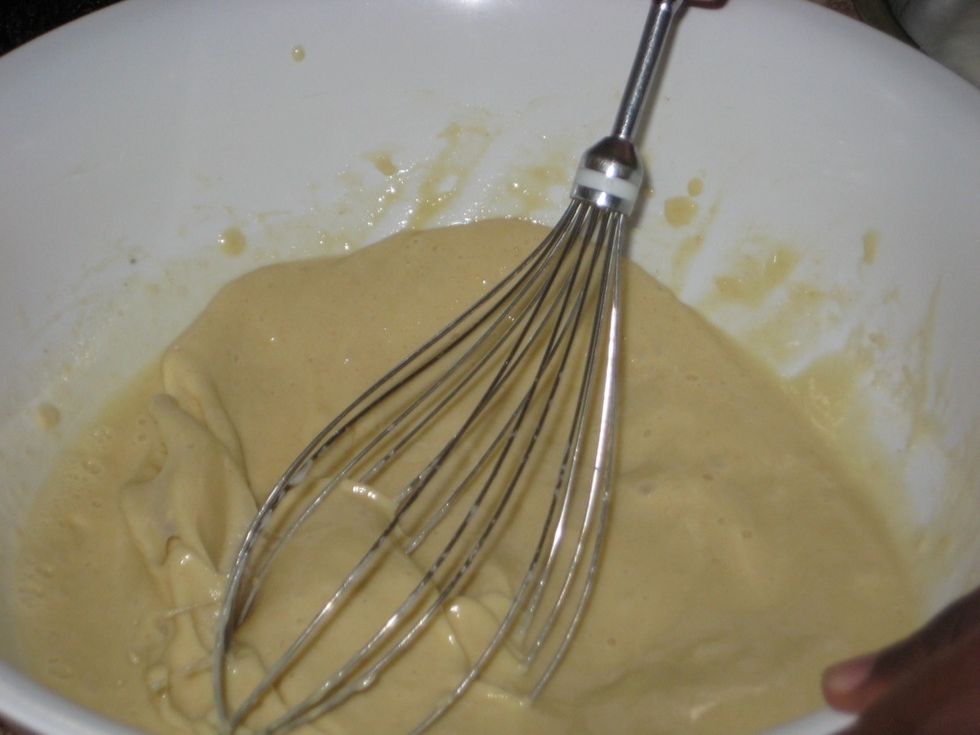 Mix till flour is fully incorporated.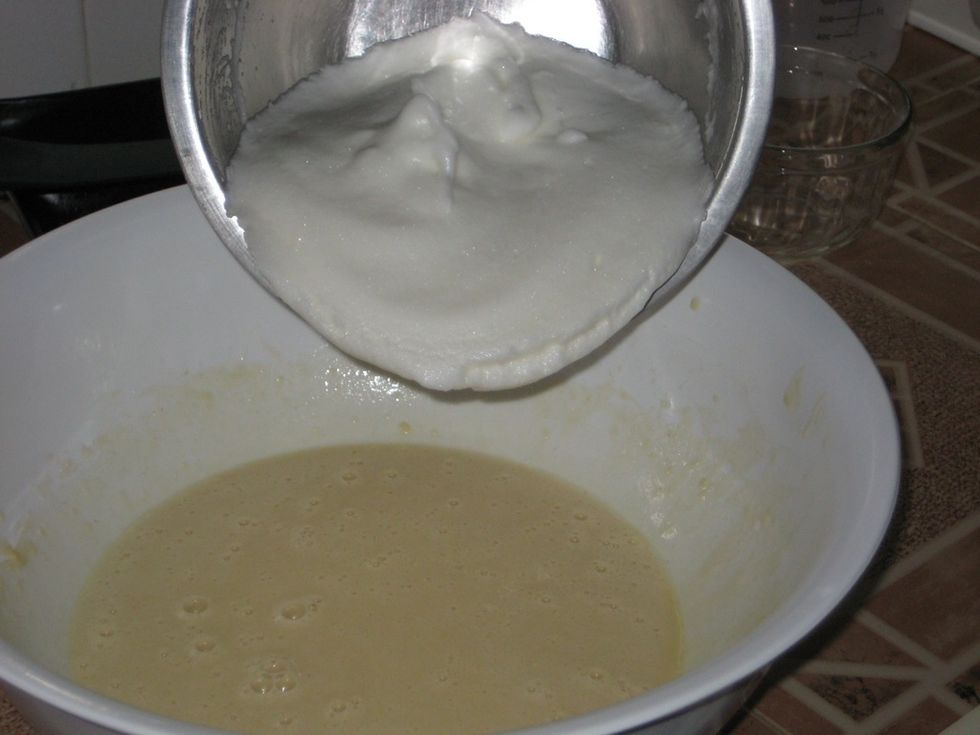 Add the whites to the batter.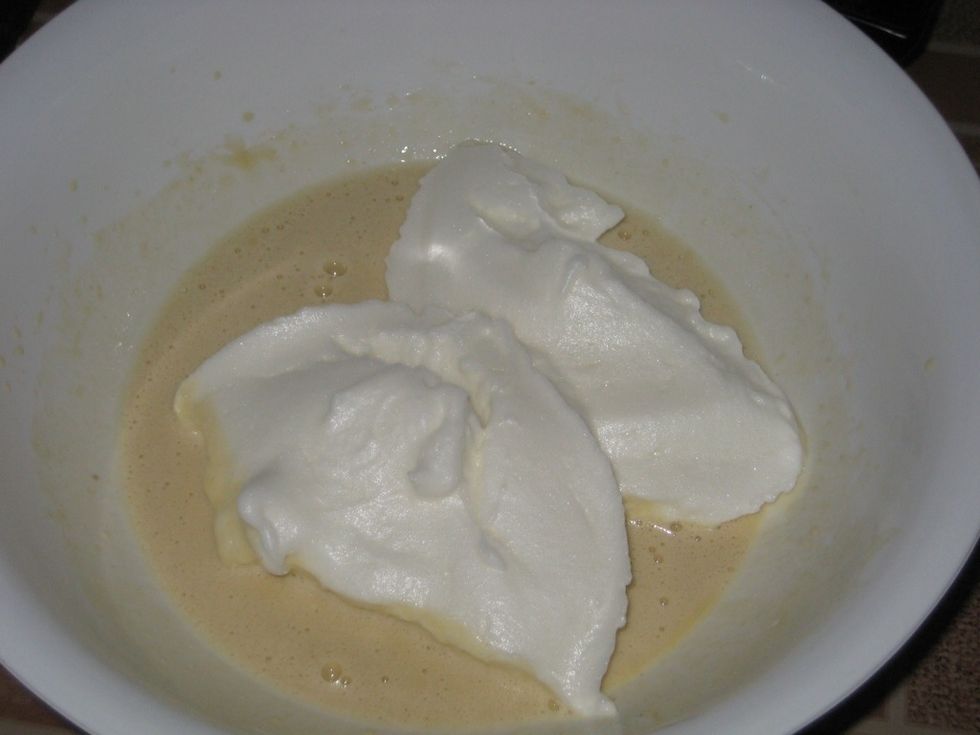 Notice how it's firm and breaks on impact.
Using a spatula, start to gently fold the whites into the batter.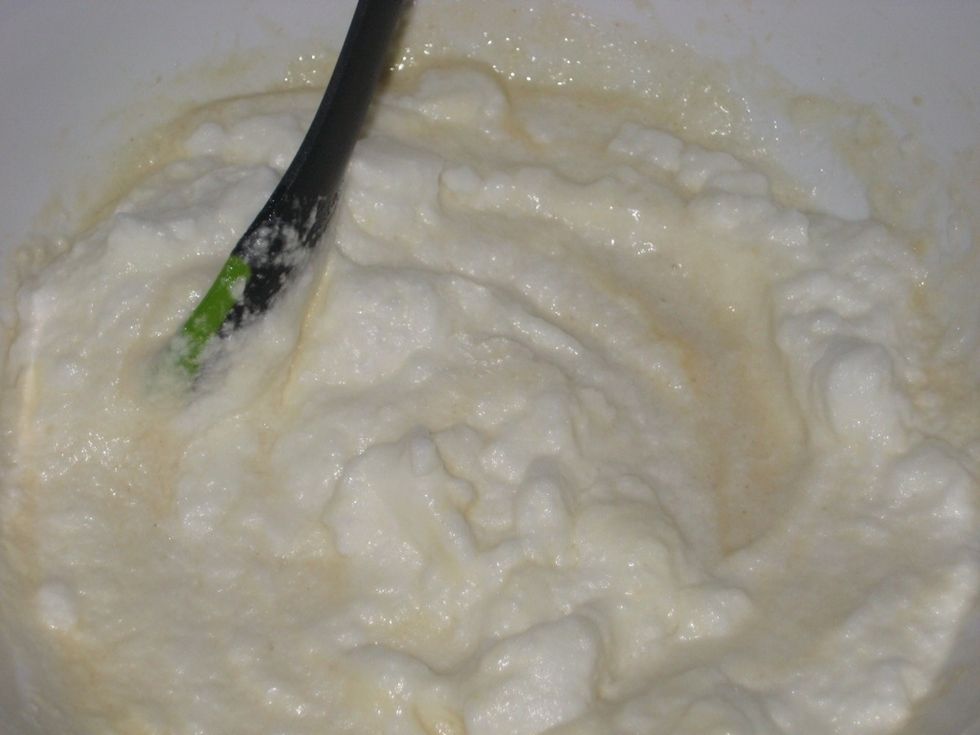 Gently keep mixing till.......
It's nice and ready!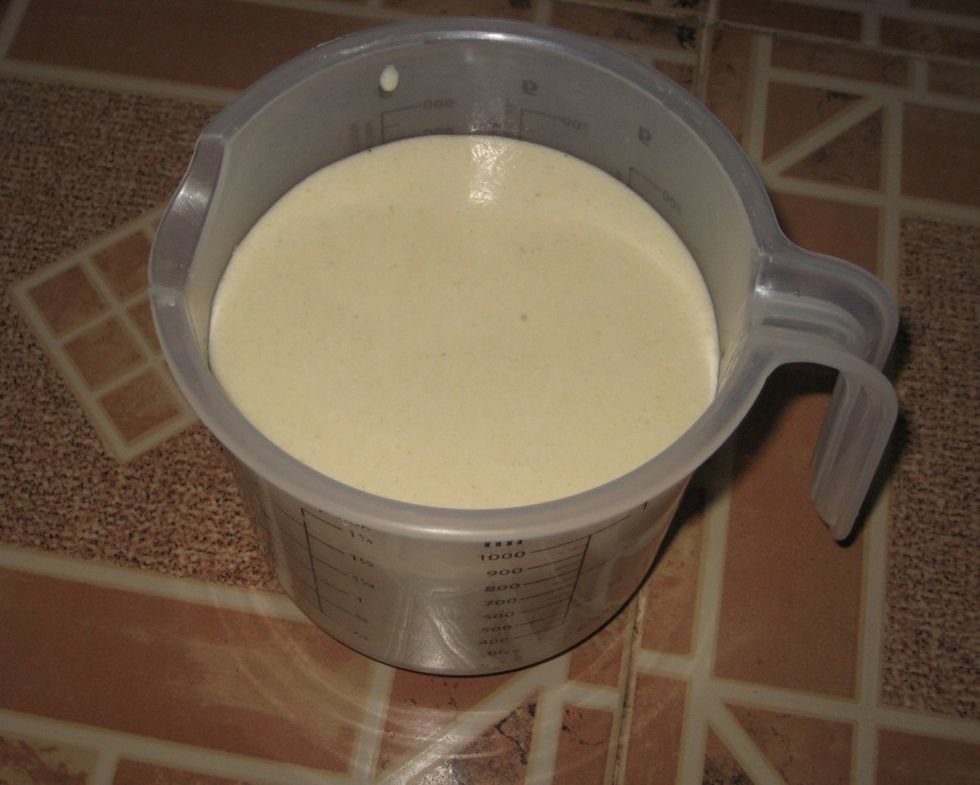 Transfer into a suitable jug ready for cooking. This should yield 4 pancakes when using a large pan.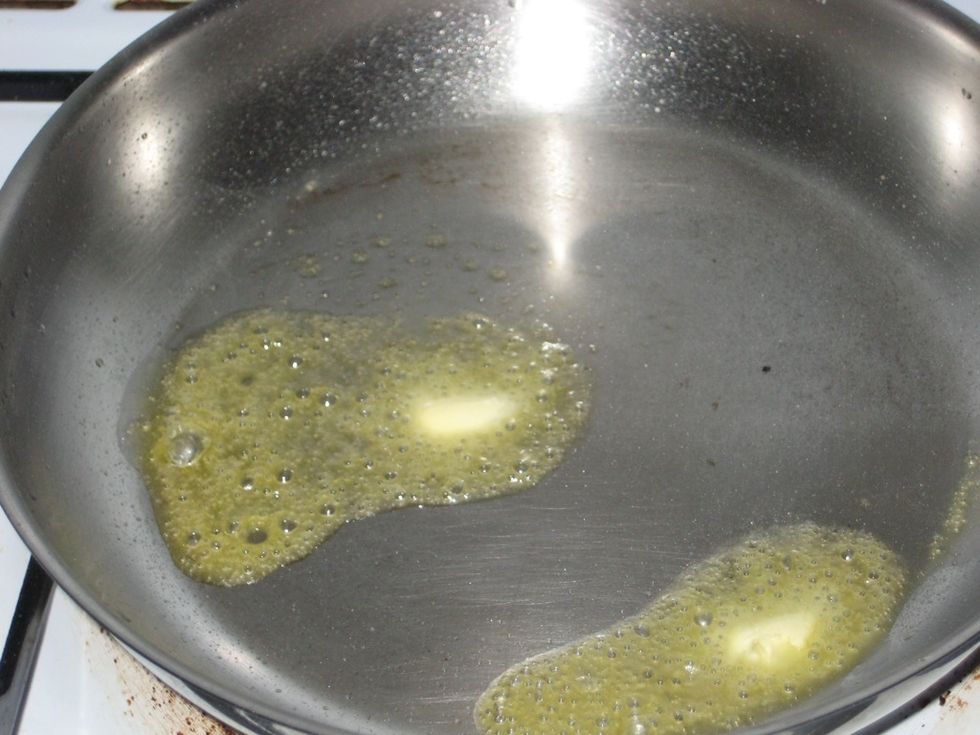 About 10gms of the butter, you could also use a flavourless oil. On this one I used a little more butter than I intended : )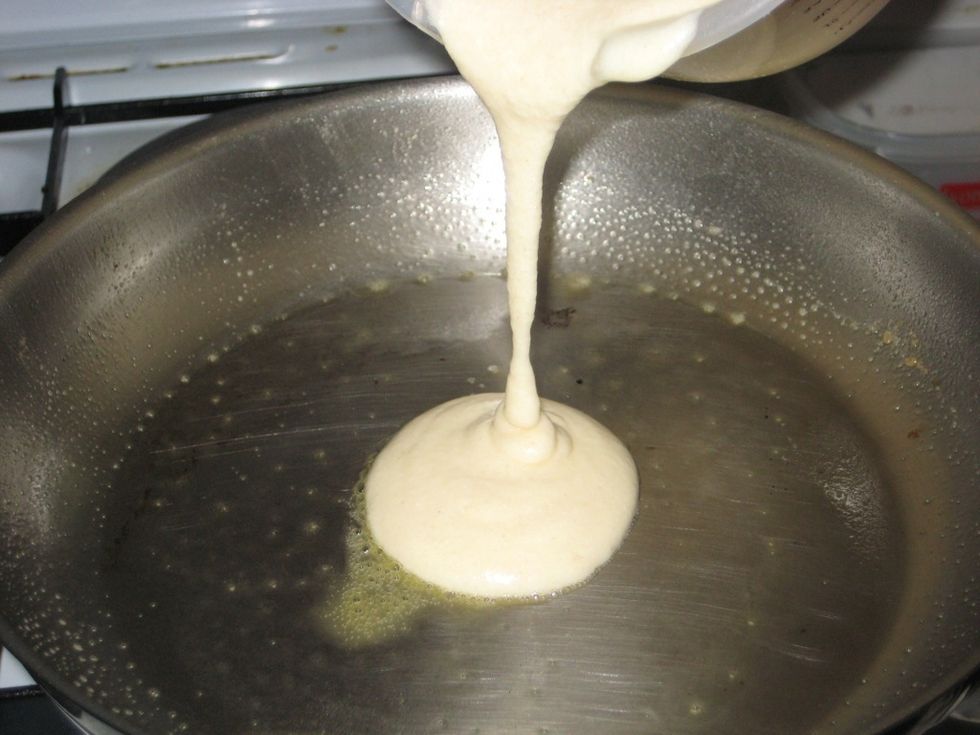 Pour 1/4 of your batter at the centre of the pan. Notice, not much butter......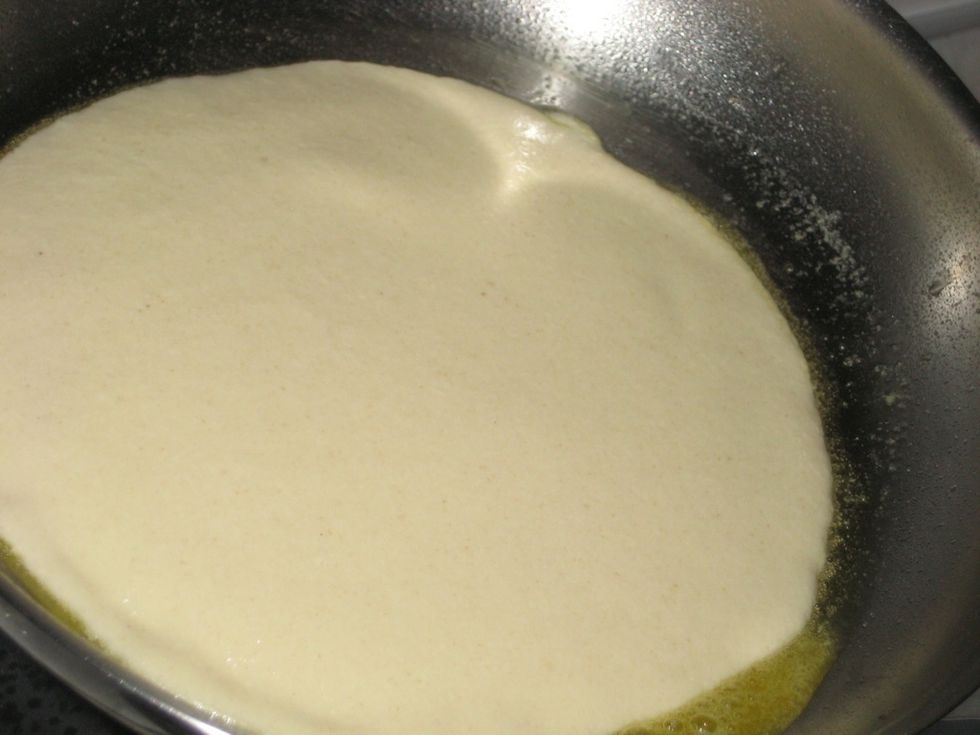 Tilt your pan and spread the batter till it covers the whole pan surface area.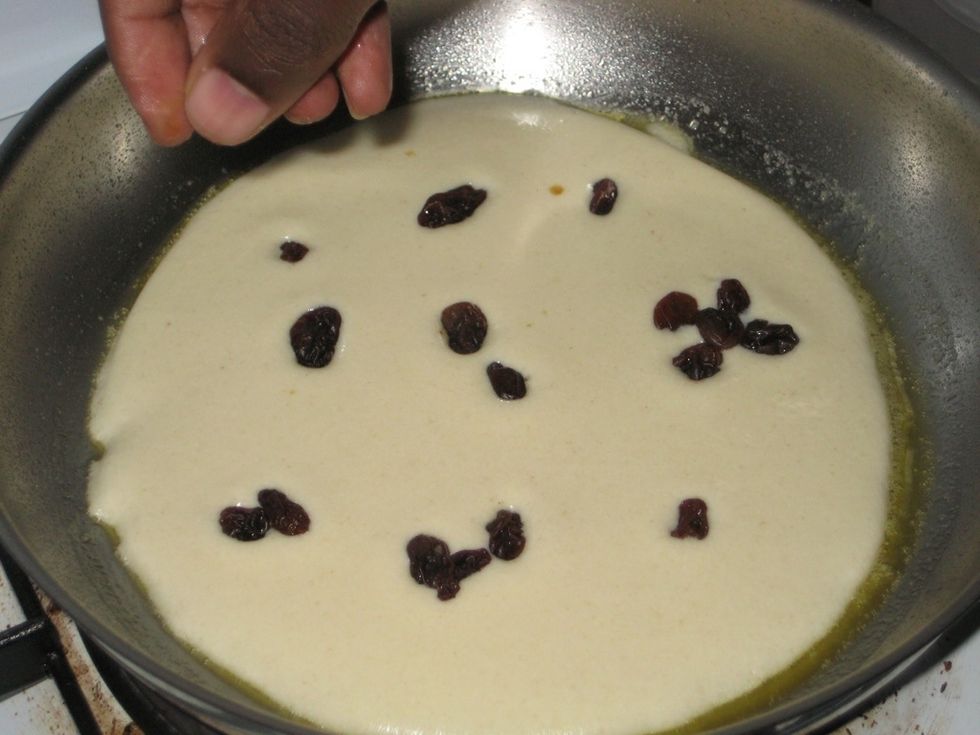 Add 1/4 of your raisins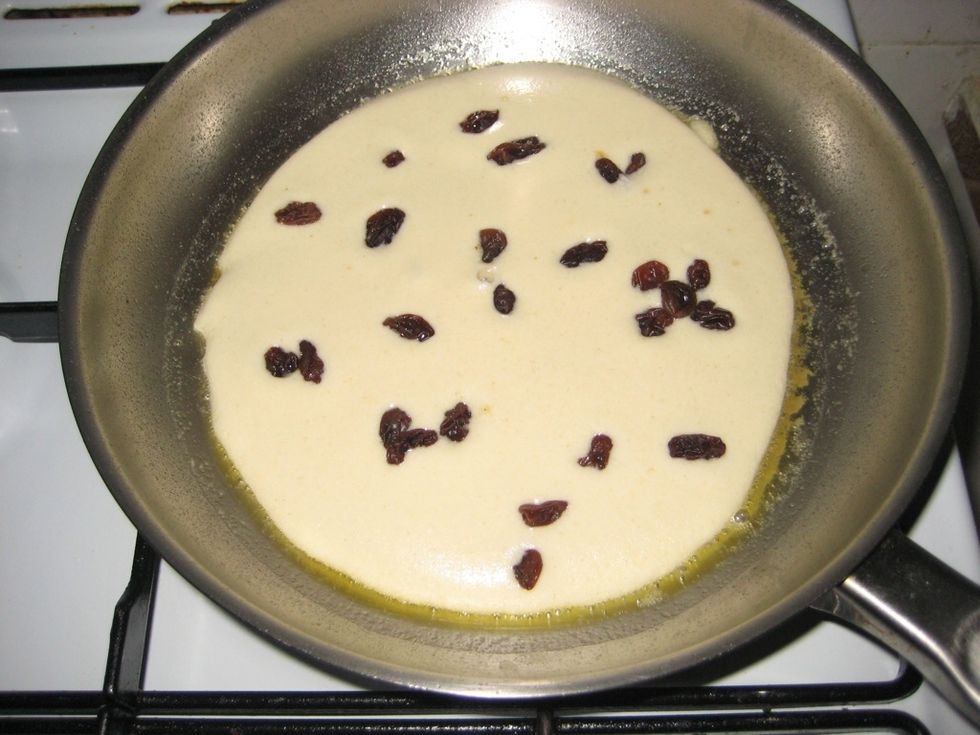 Allow 2-3 minutes cooking time under medium heat.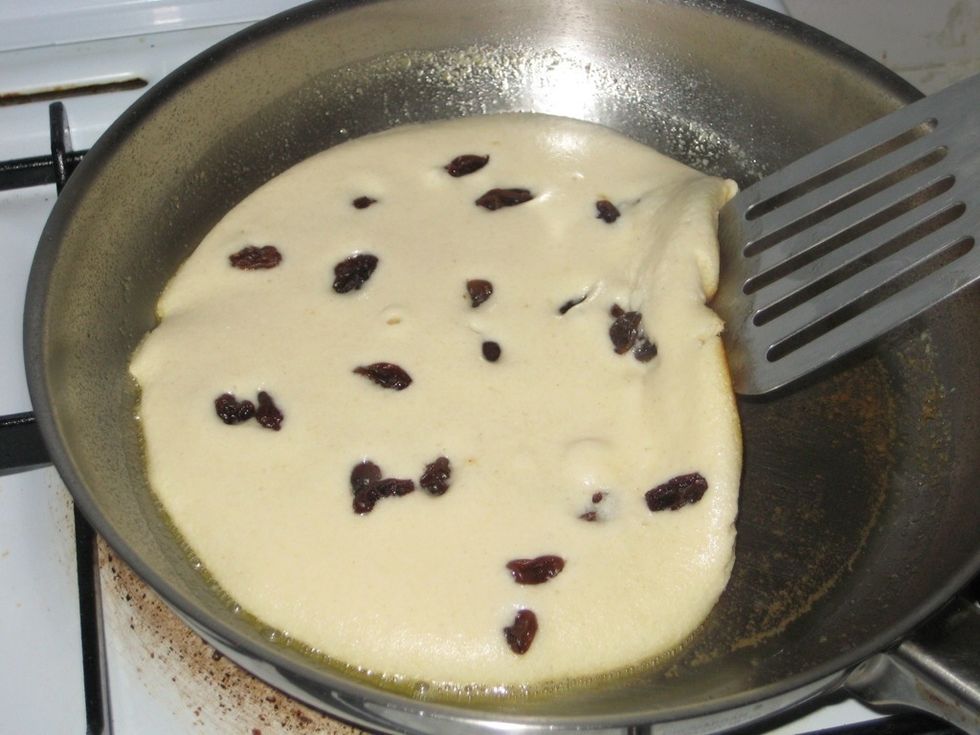 Check if it's nice and brown.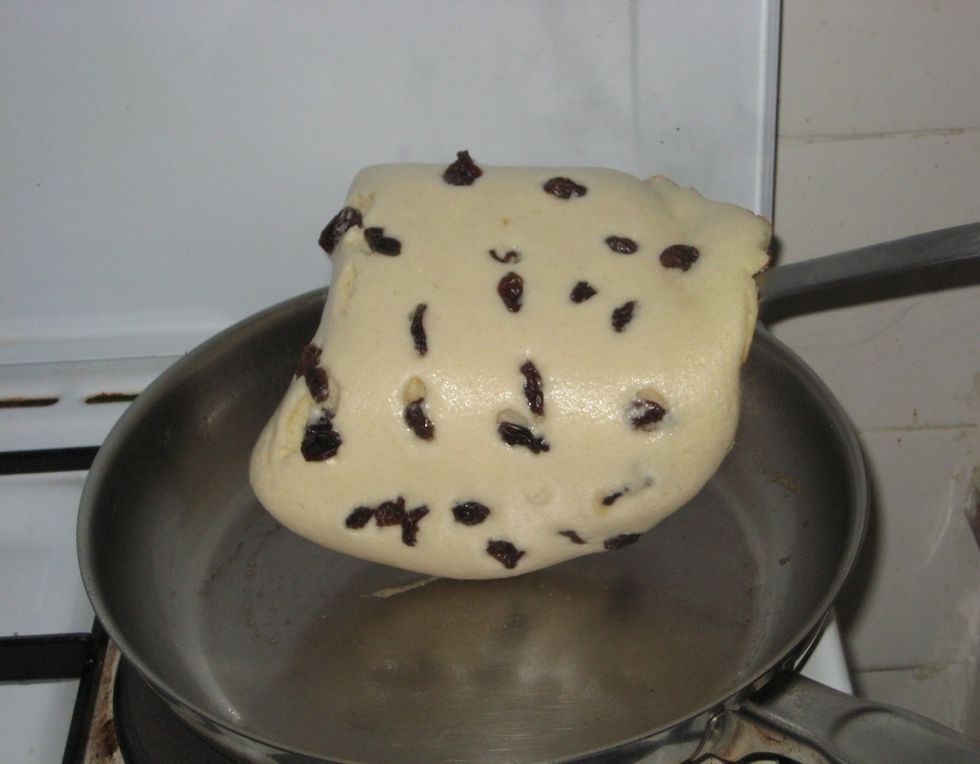 When flipping, use a suitable turner lift........
.........and turn! Not that hard!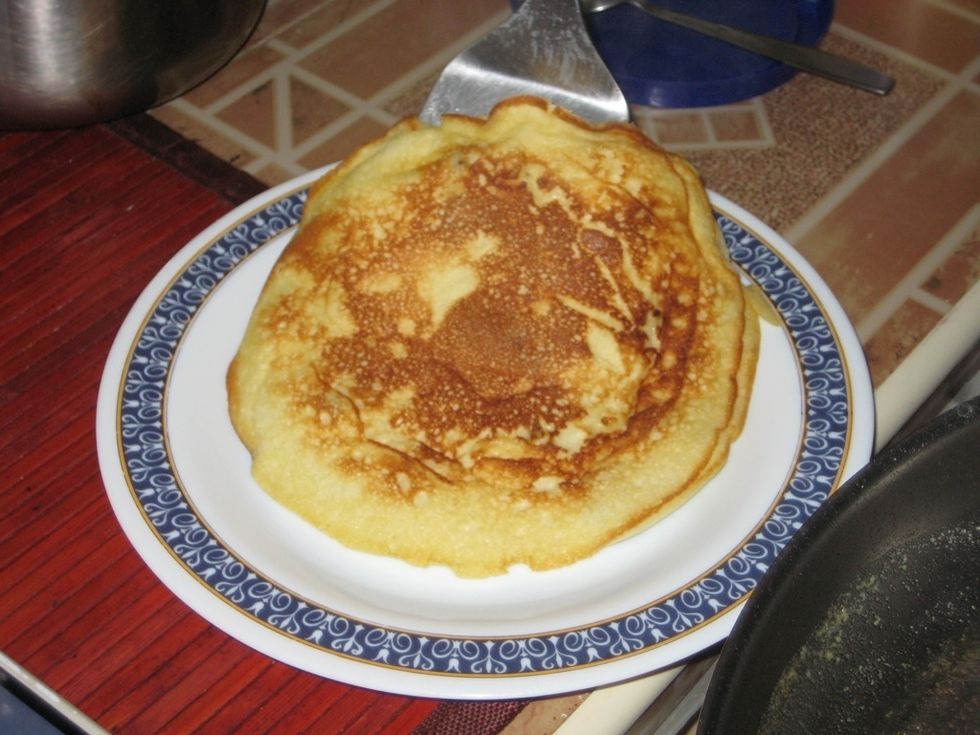 Allow second side to brown and when ready, transfer to plate and repeat the process to make about 4 fluffy pancakes.
Dust with icing sugar and serve warm with a plum jam or your favorite syrup.
4.0 Eggs
45.0g Sugar
100.0g Flour
150.0g Milk
40.0g Unsalted butter
40.0g Raisins
Icing sugar(to serve)
Chef Raphael
I'm passionate about food and want to share what I know with the world and make people appreciate the simplicity in making a simple nutritious meals @ home