This is a recipe from an old book I have, is delicious and easy to make ☺
67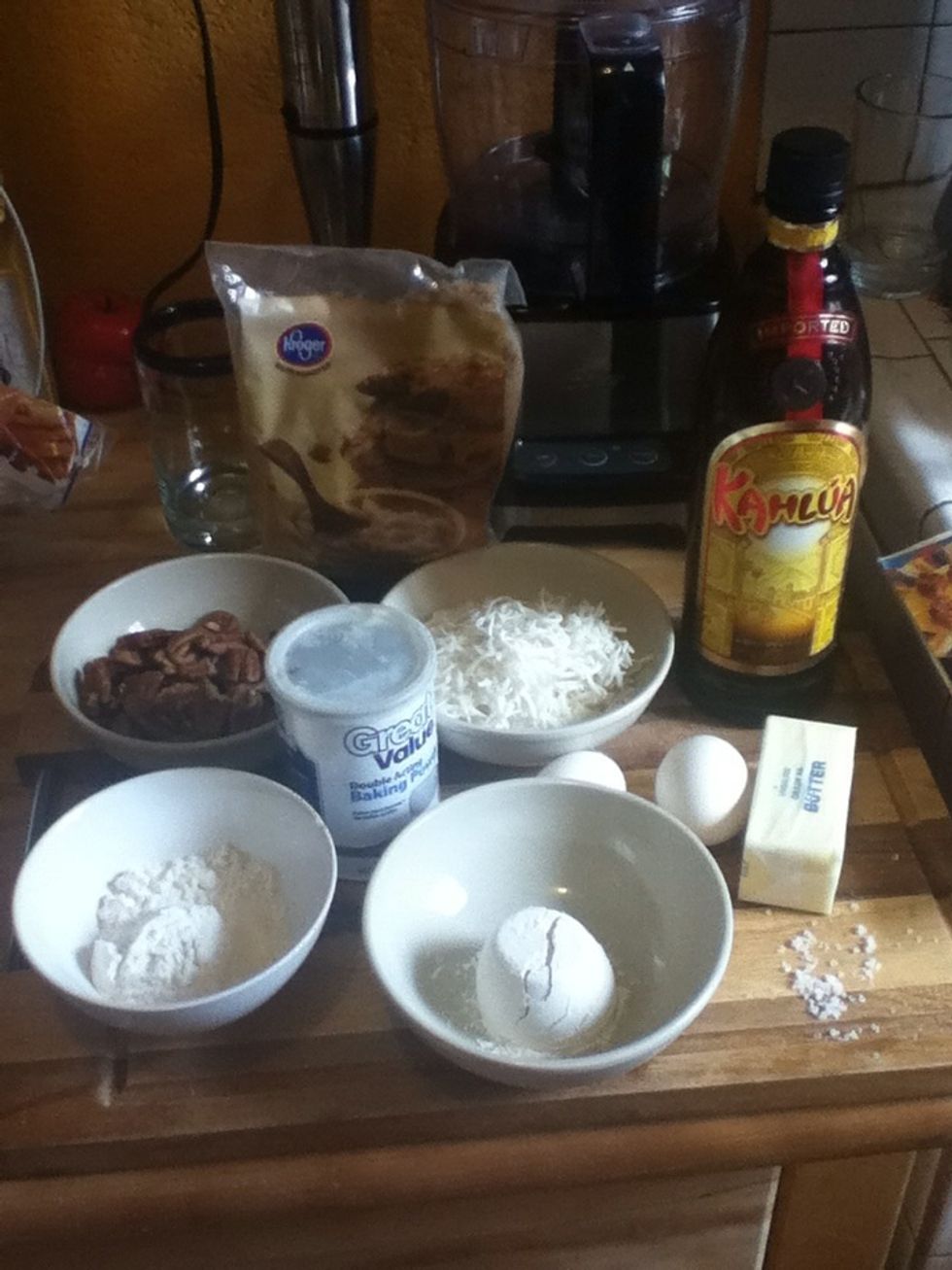 Mise en place!😊 Preheat your Oven to 350F By the way in the ingredients it says 1 cup of flour for the filling is only 1/4 cup but it's not letting me change it.😁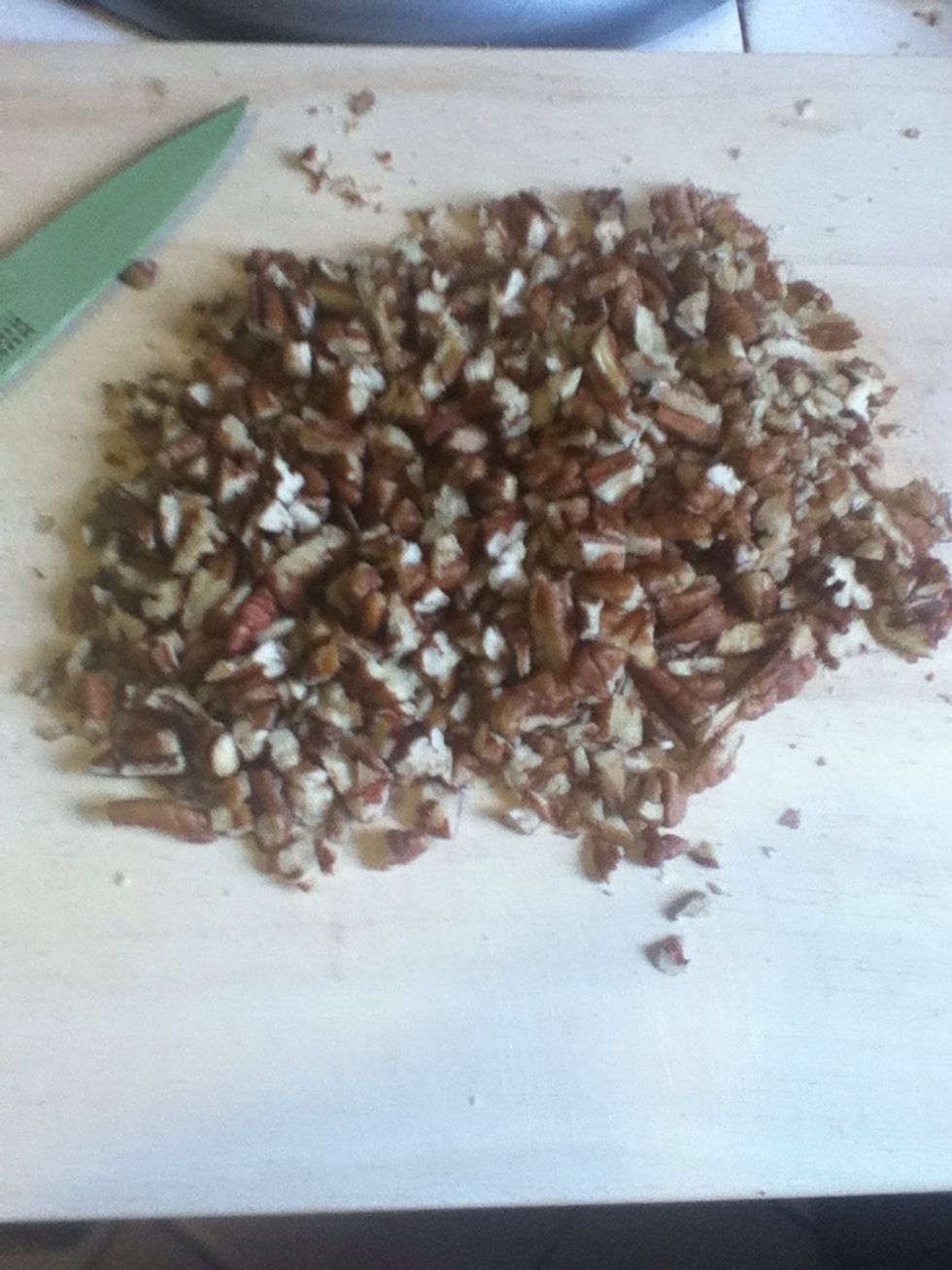 Chop your pecans if you already have this done just omit.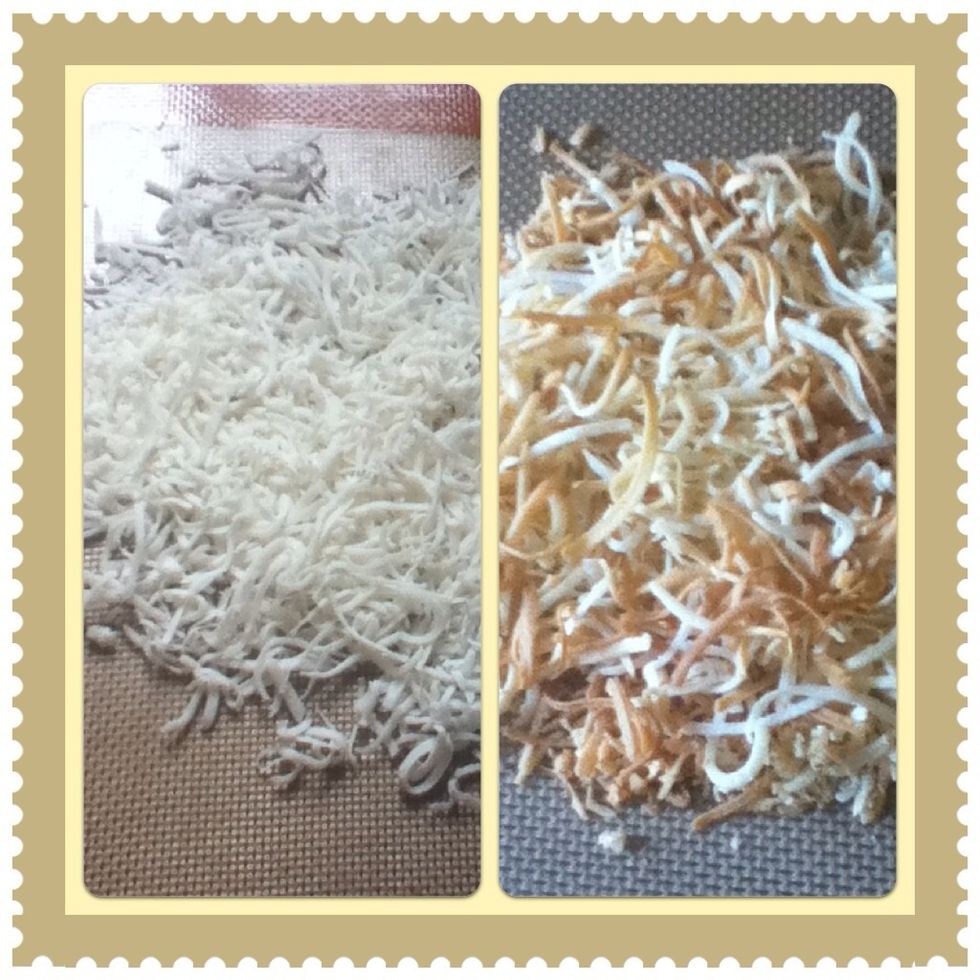 Put your coconut in the oven at the set temperature of 350F. leave it for 5min because it will brown fast. This will enhance the flavor. 🐶
For the cookie base mix the butter, brown sugar and the sifted flour, mix until the ingredients are combined.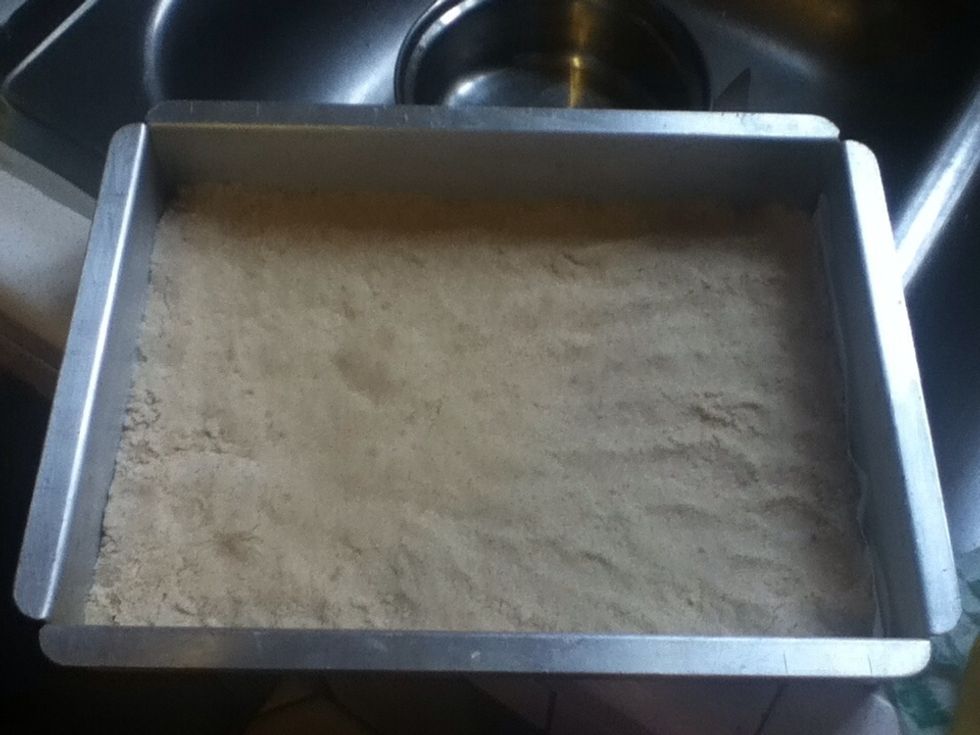 In an 8x11 pan put parchment paper. Spread the cookie base all over the pan and padded it down. It will look something like this. Bake this for 10 to 12 min. 😊
While the cookie is in the oven add the eggs, mix them a little bit and then add the kahlua, brown sugar until fluffy. Then sift the flour with the baking powder and salt.
When the mixture looks creamy fold in with a spatula the pecans and the coconut.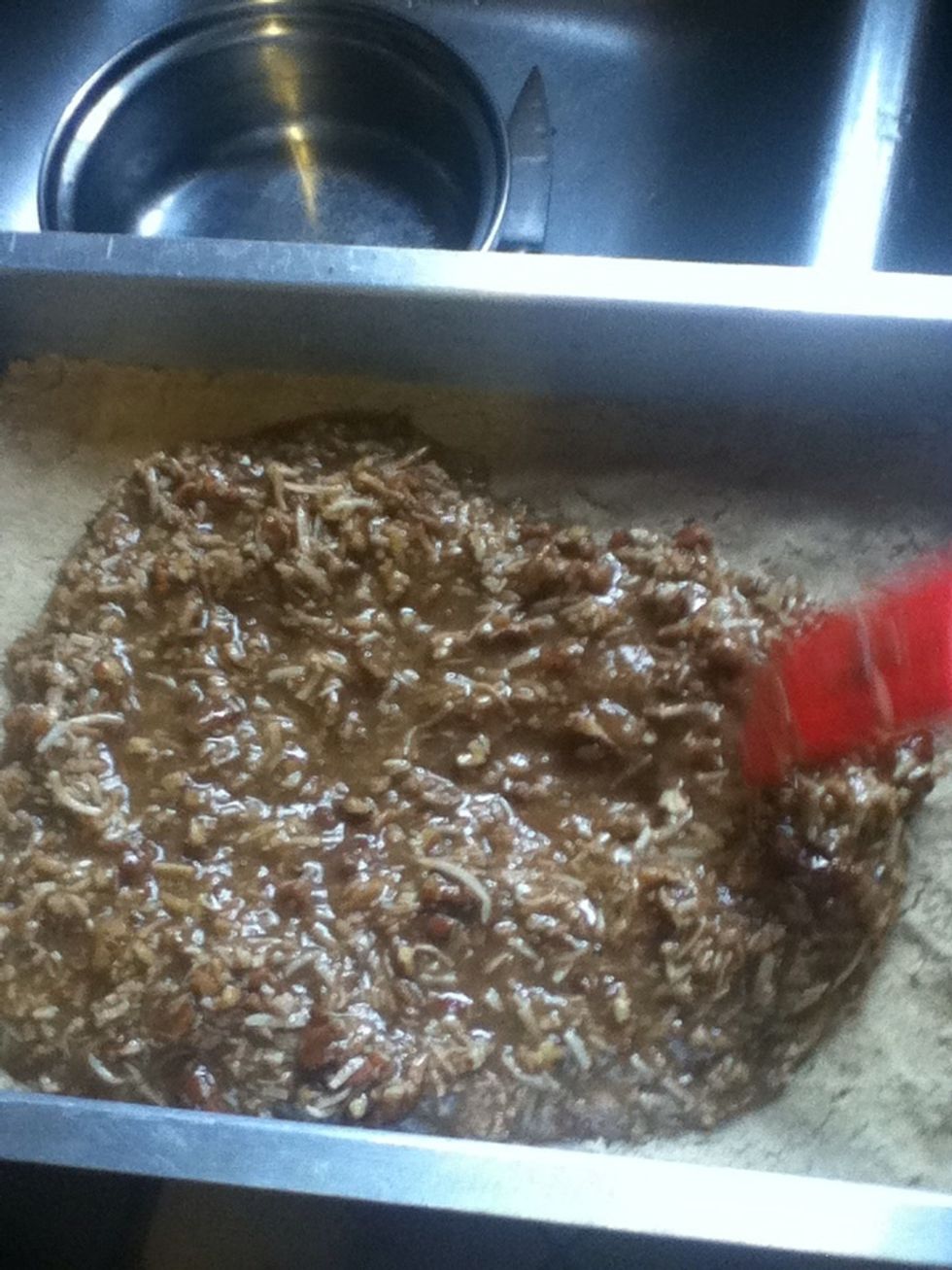 When the cookie base has been in the oven for the 10 to 12 min take it out and get the filling and spread it out into the base.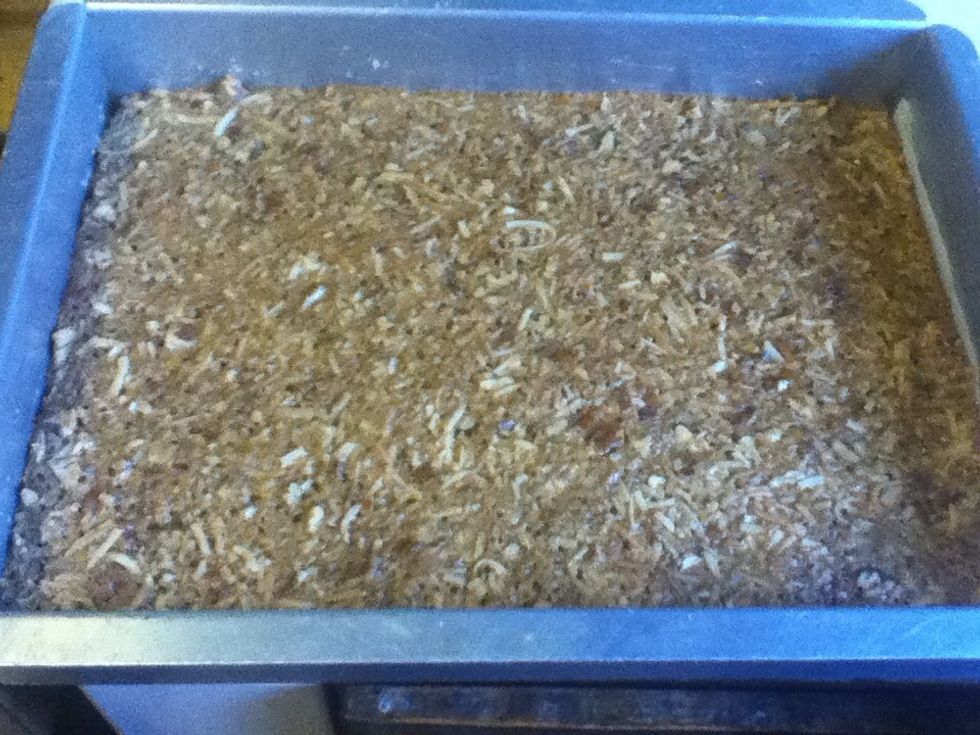 Bake for another 20 mins and it will look like this 😊 the smell is amazing .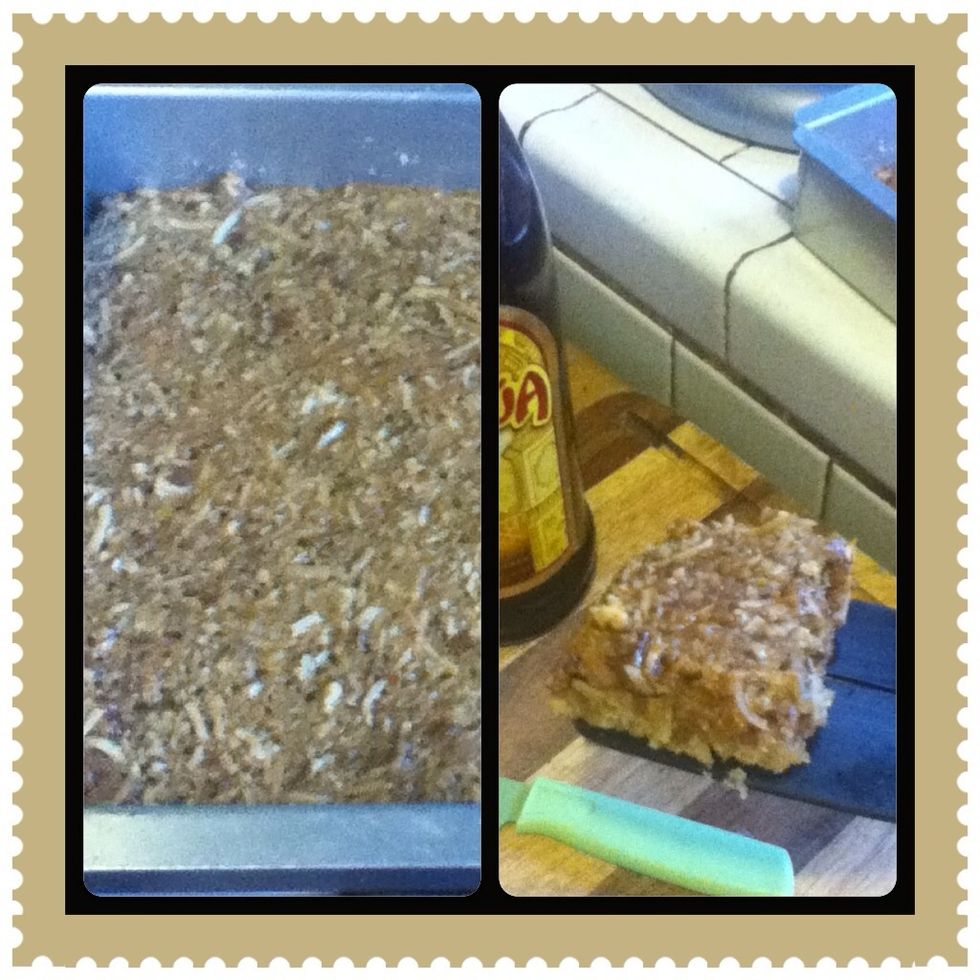 And you are finished just cut into small square bars. ENJOY! 😄
For the cookie base
1/4c Butter
1/2c Brown sugar
1.0c Sifted ap flour
For the filling
2.0 Eggs
1/4c Kahlua
1.0c Brown sugar
1.0c Sifted ap flour
1.0tsp Baking powder
1/2tsp Salt
1.0c Flaked coconut
1.0c Chopped pecans
Jazmin Zuniga
I enjoy doing guides for all f you guys it makes me happy knowing somebody else will enjoy the things I like doing and I look forward to doing more guides