Follow me as I guide you through a great Persian meal with all the fixings!
177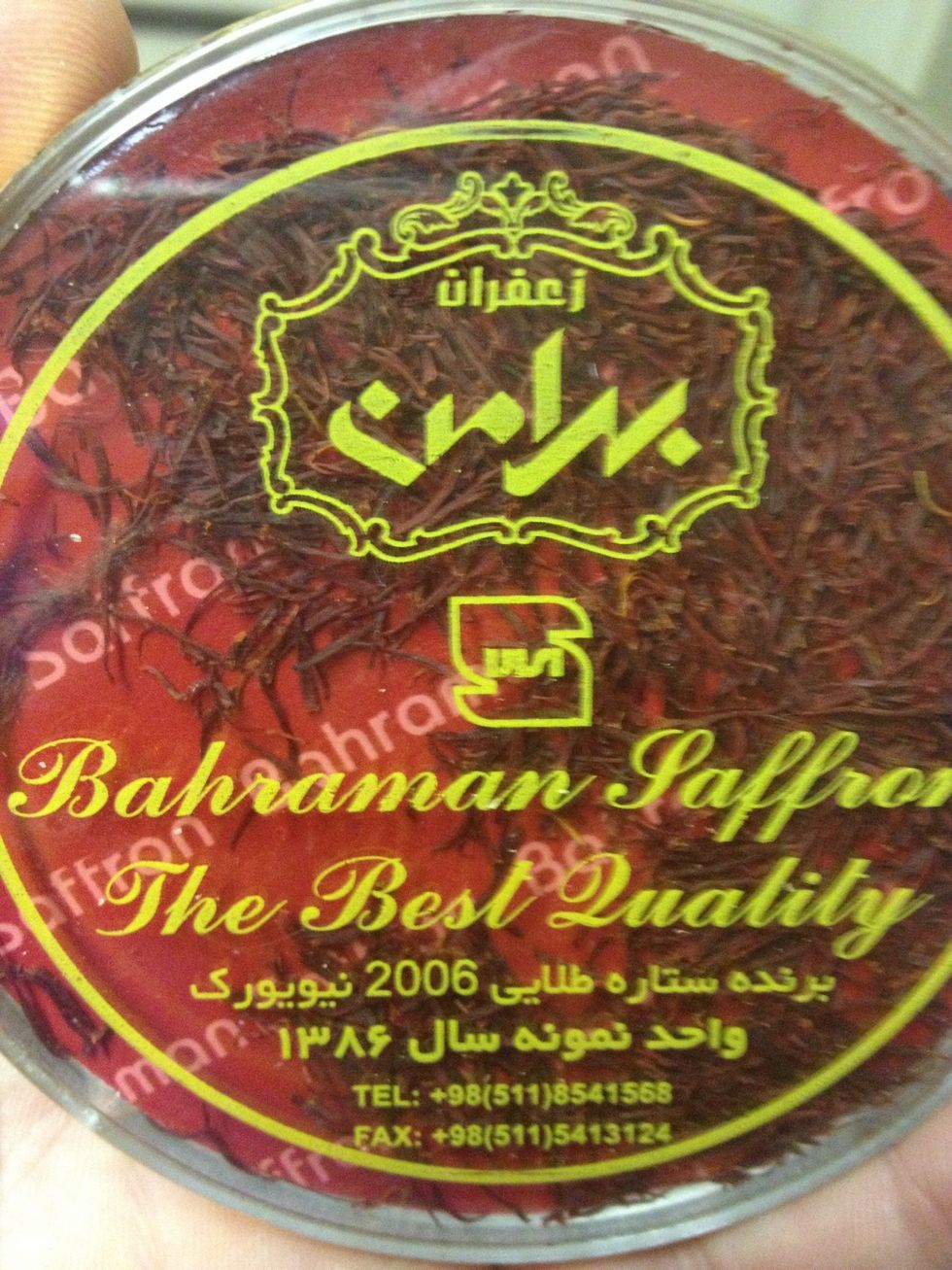 Persian saffron is a natural spice also called Red Gold. It is globally known for its high quality, fragrance, flavor and coloring strength.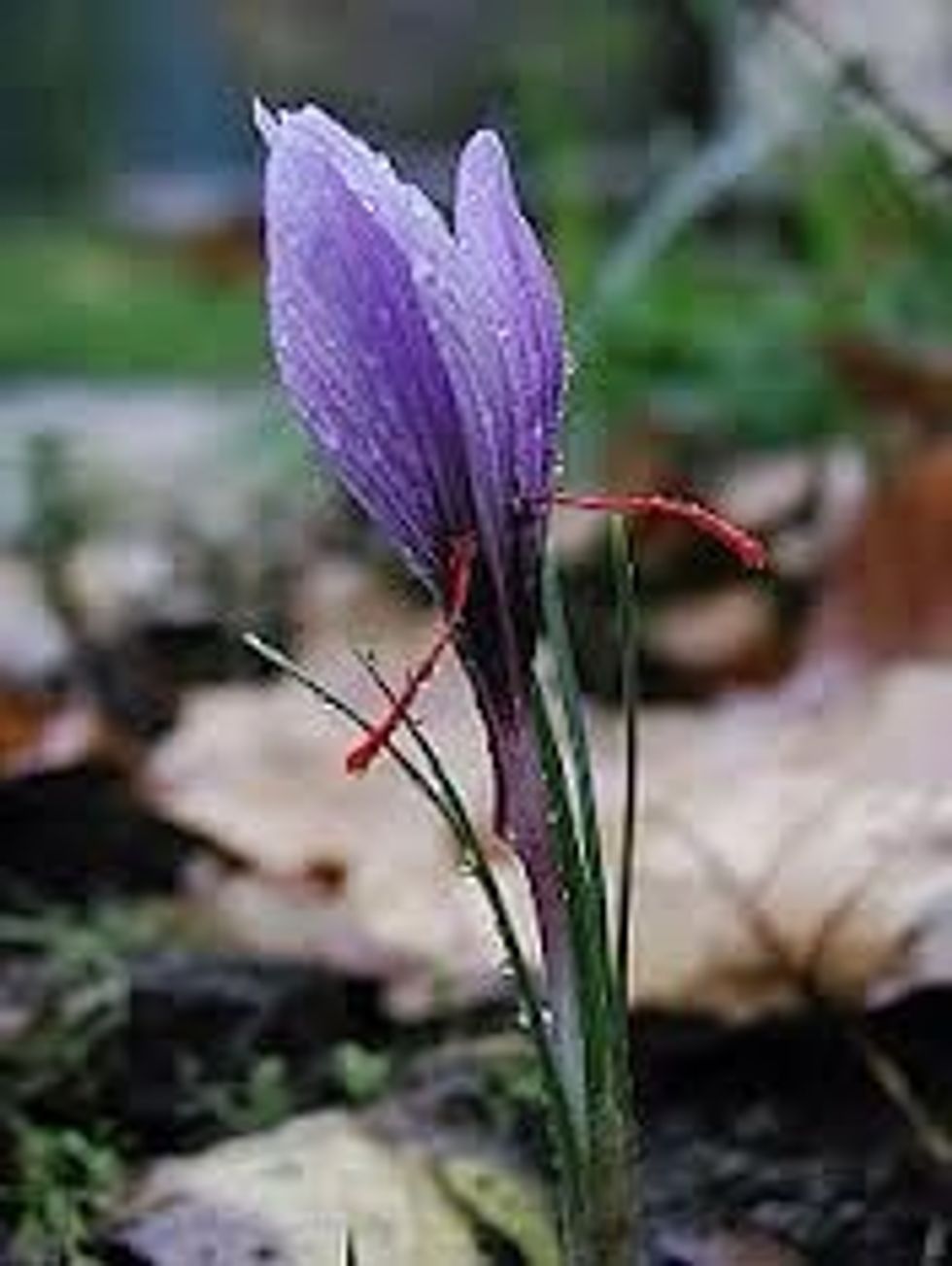 Saffron is harvested from the stigmas of the saffron crocus, which grow to 8–12 inches and bear up to four flowers, each with three red stigmas that are hand picked and dried.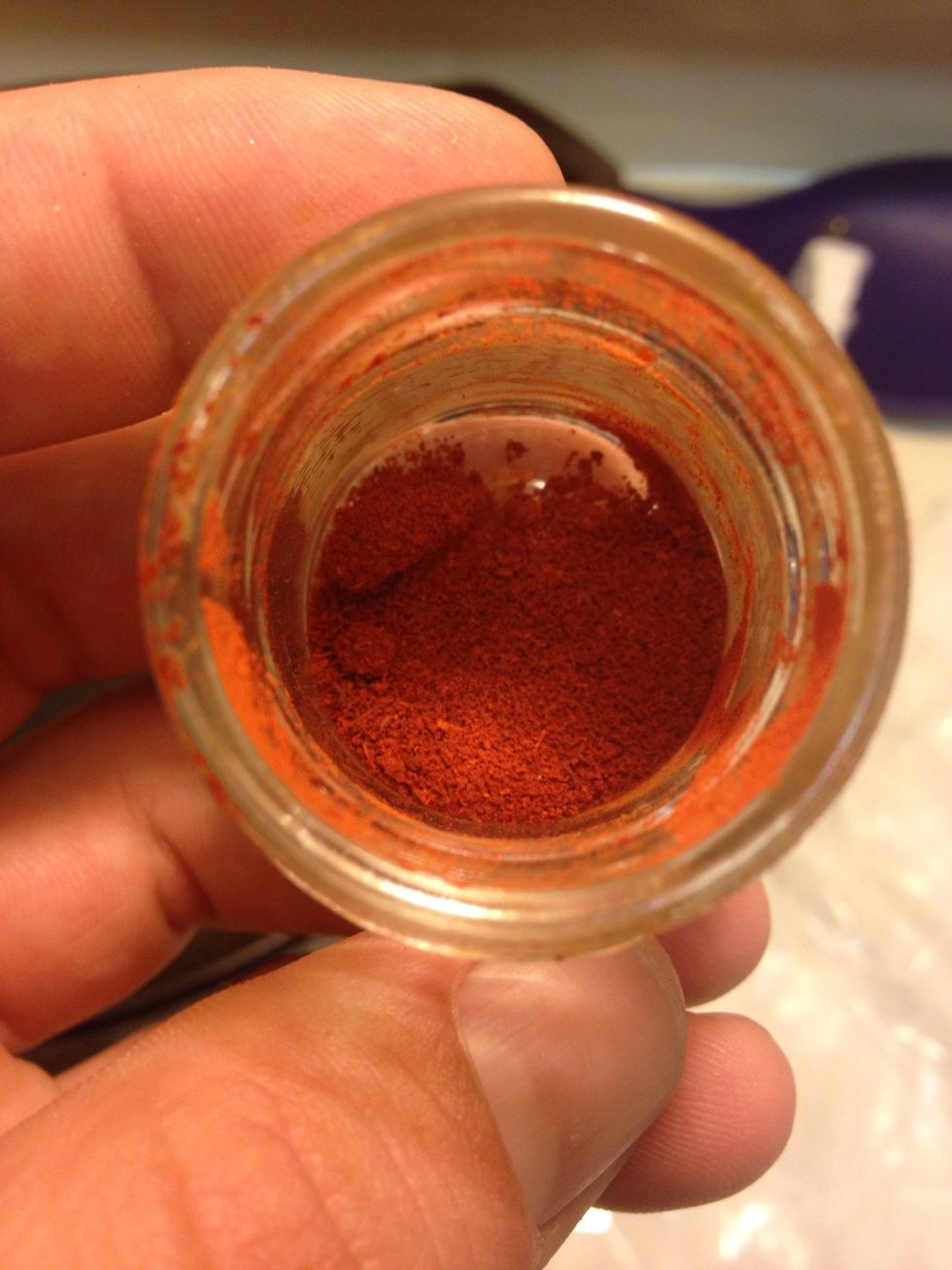 To get the most out of saffron -grind it up. I put a bunch in a clean coffee grinder and pulsed until smooth. Alternatively you can buy it ground but there could be cheap fillers sneaked in that way.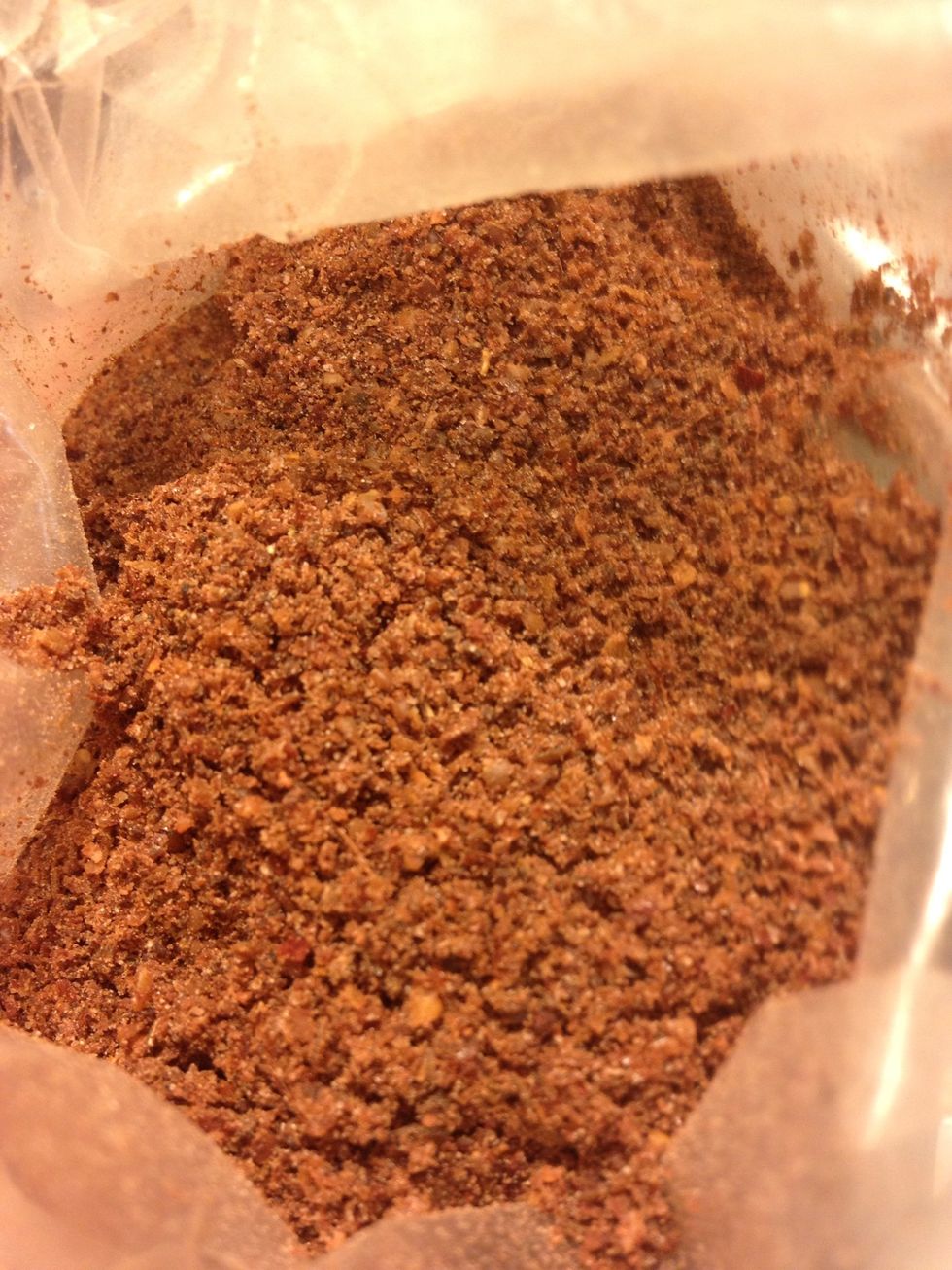 Sumac-an astringent berry picked before ripe dried and sold whole or ground, it's used as a spice in Middle Eastern cuisine to add a lemony taste, used at table side on rice and kababs.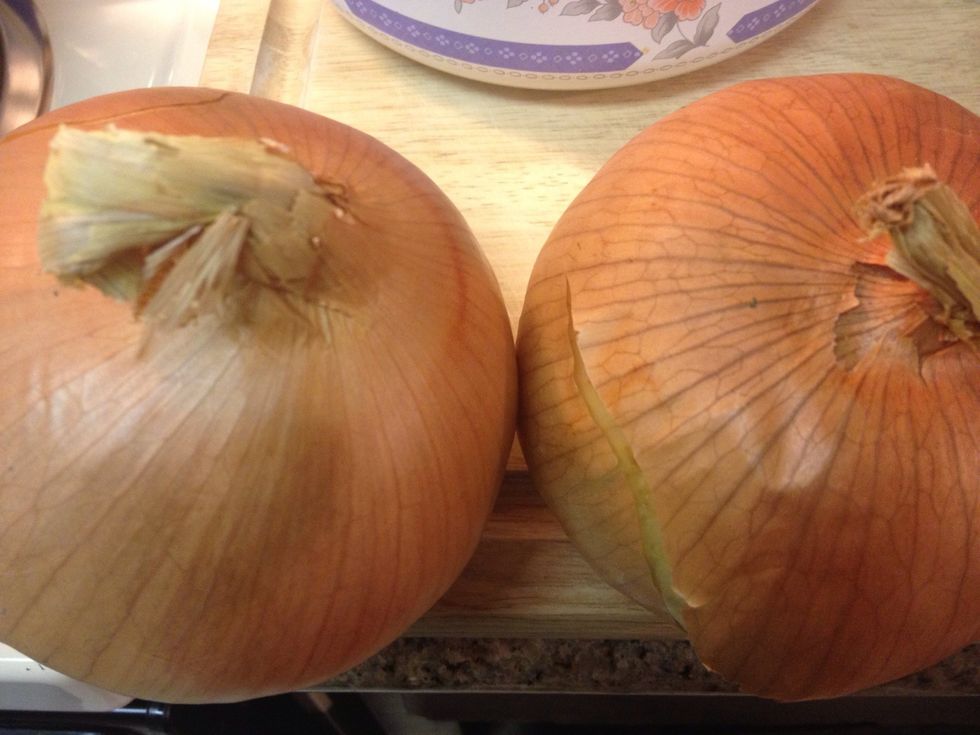 Im using about 1 1/4 large onions to 1 1/4 lb ground meat. The onion tenderizes, flavors, and helps bind the Kababs.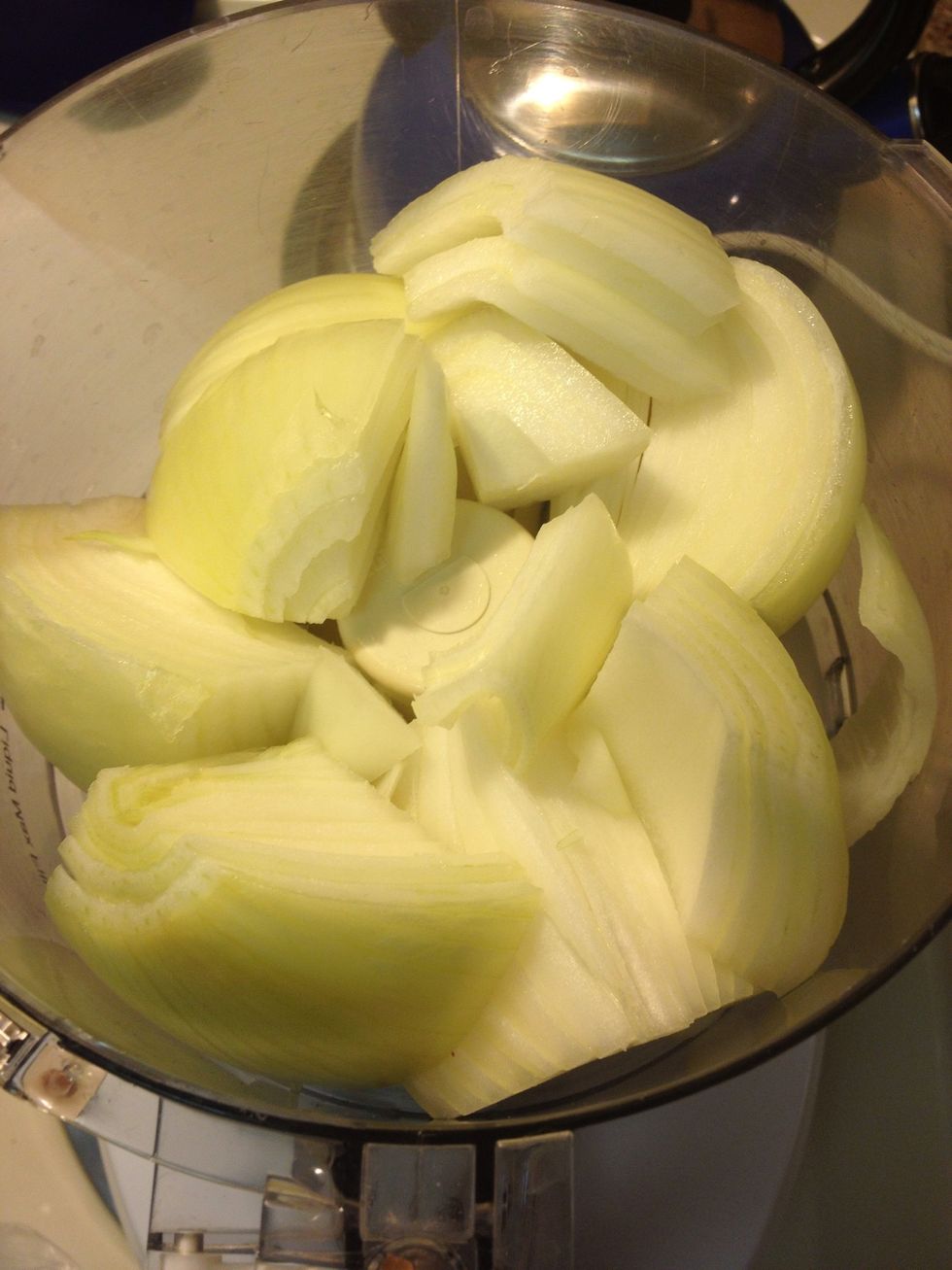 Quarter onions and put in food proccesor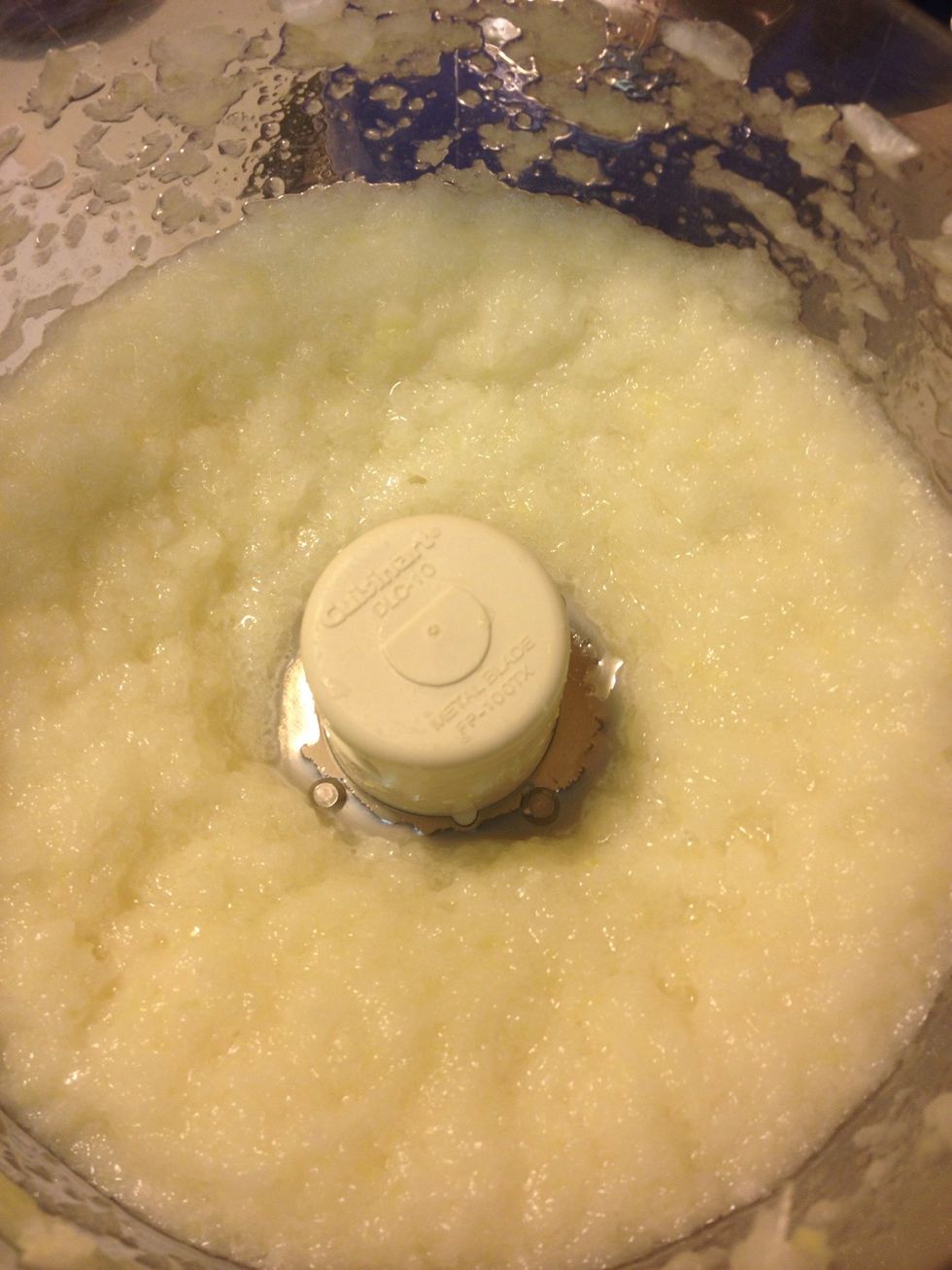 Process until smooth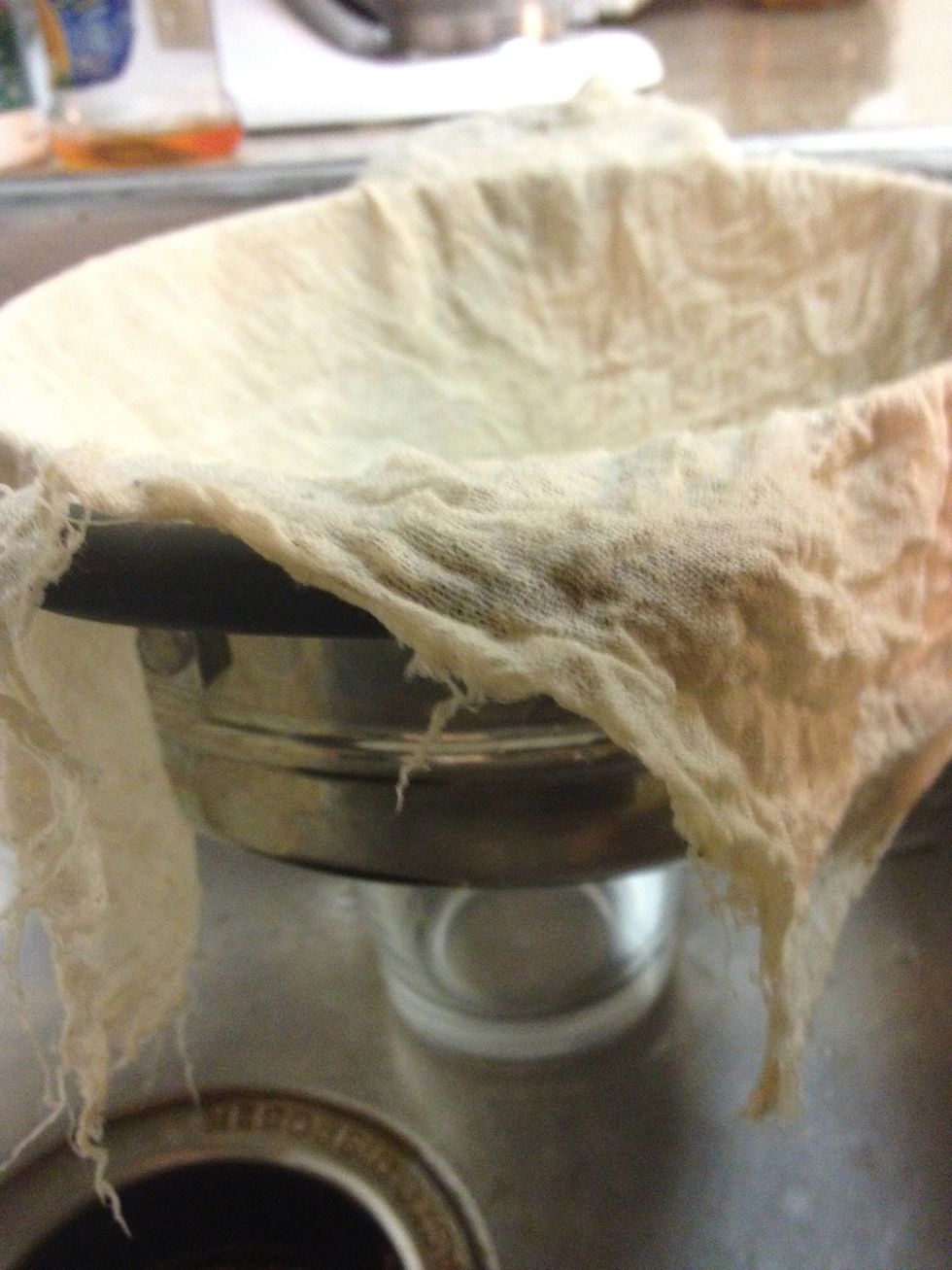 Set up a draining station. I used a colander lined with cheese cloth, resting on a glass, placed in my sink.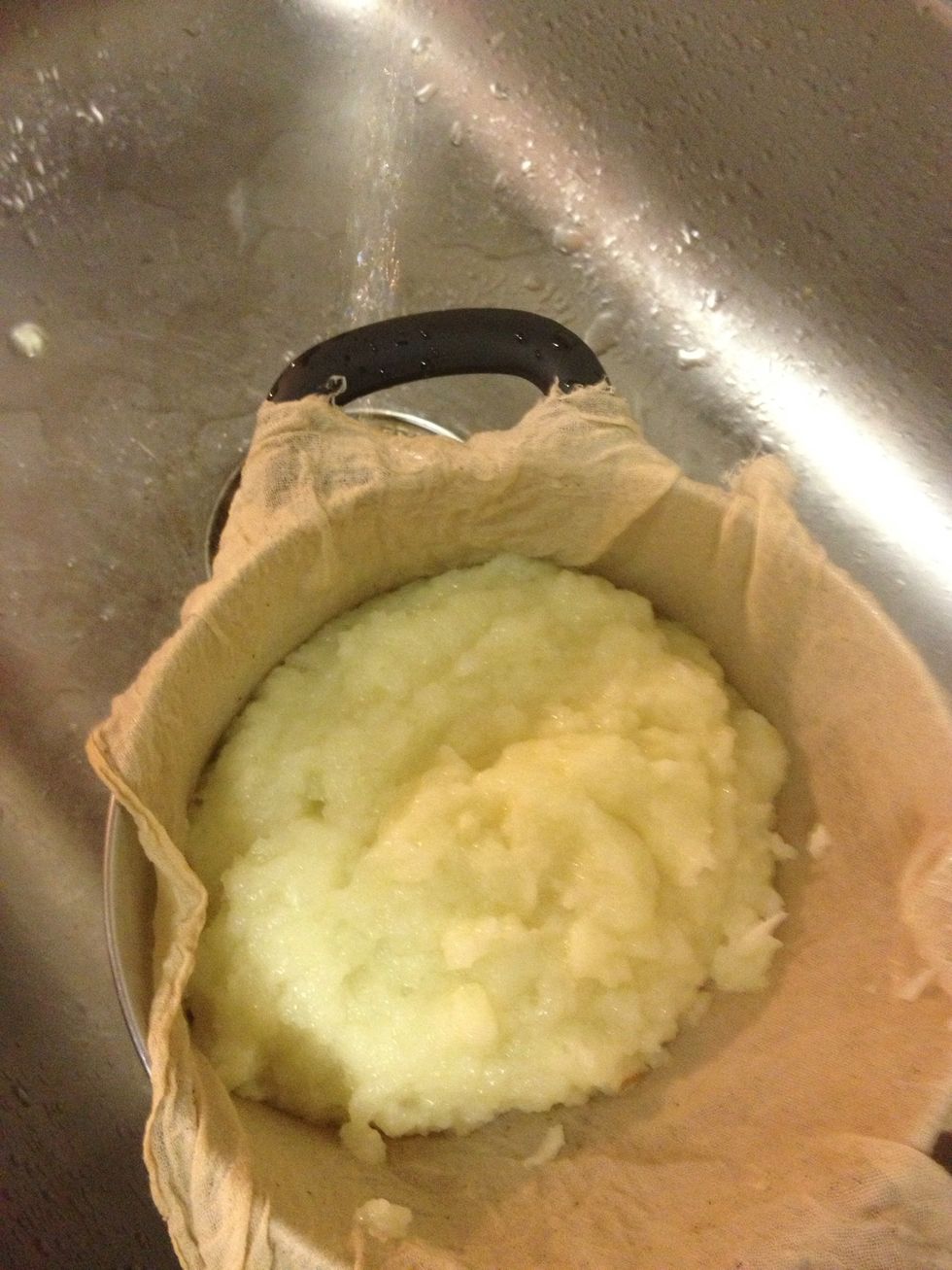 Add onion purée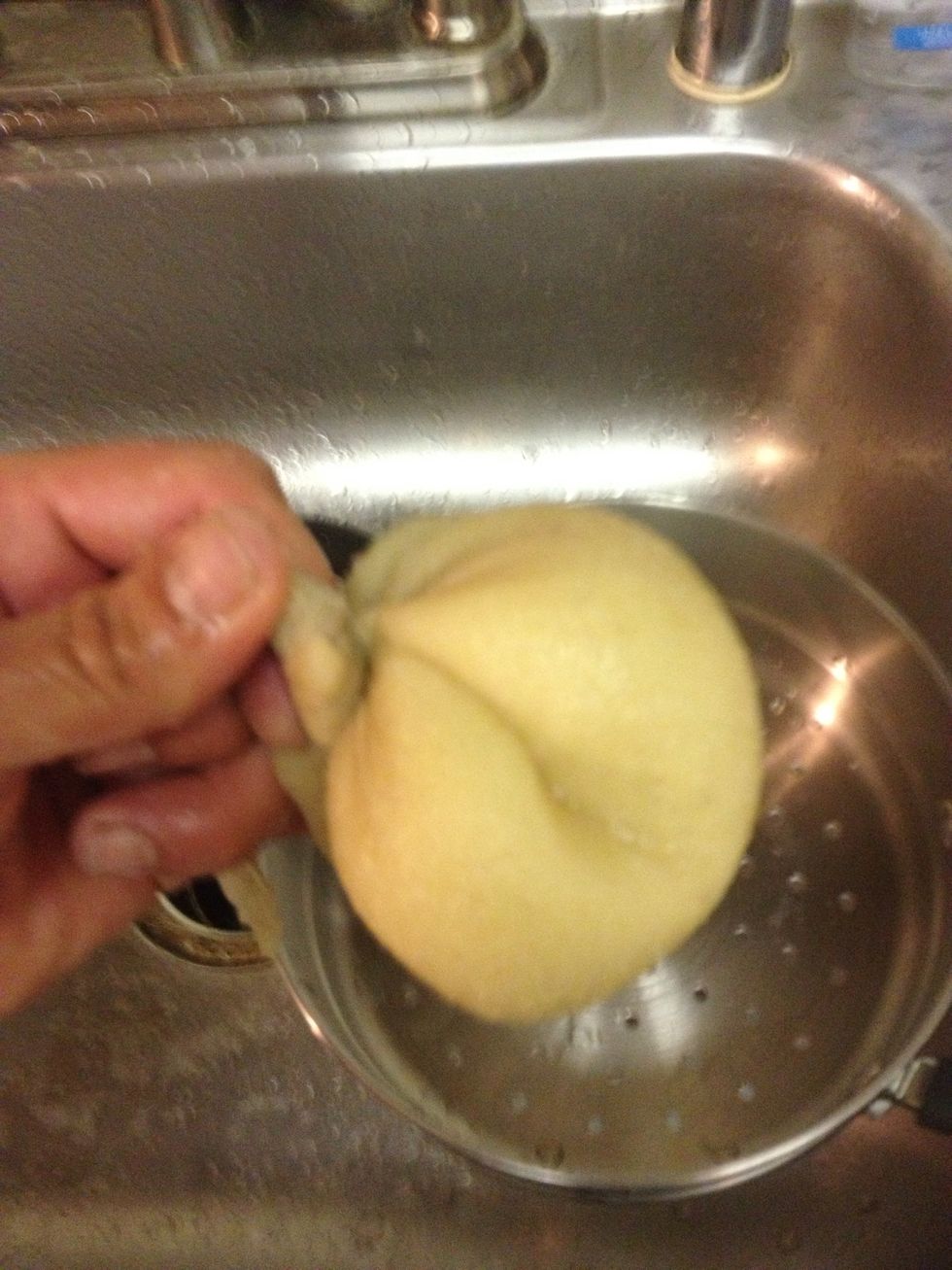 Twist the cheesecloth up and ring out all the juice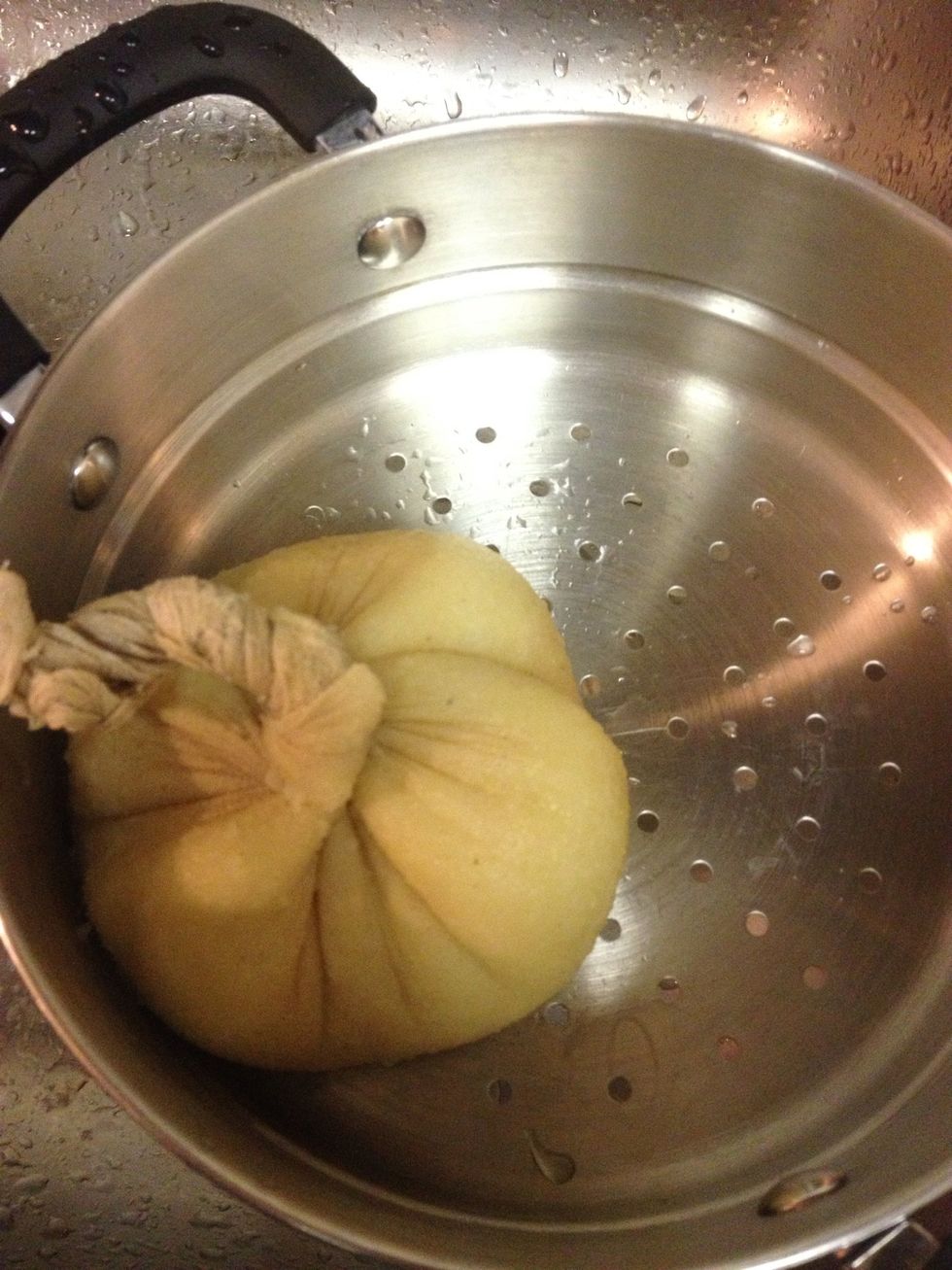 After squeezing for a while, let rest for 10 minutes then ring out again.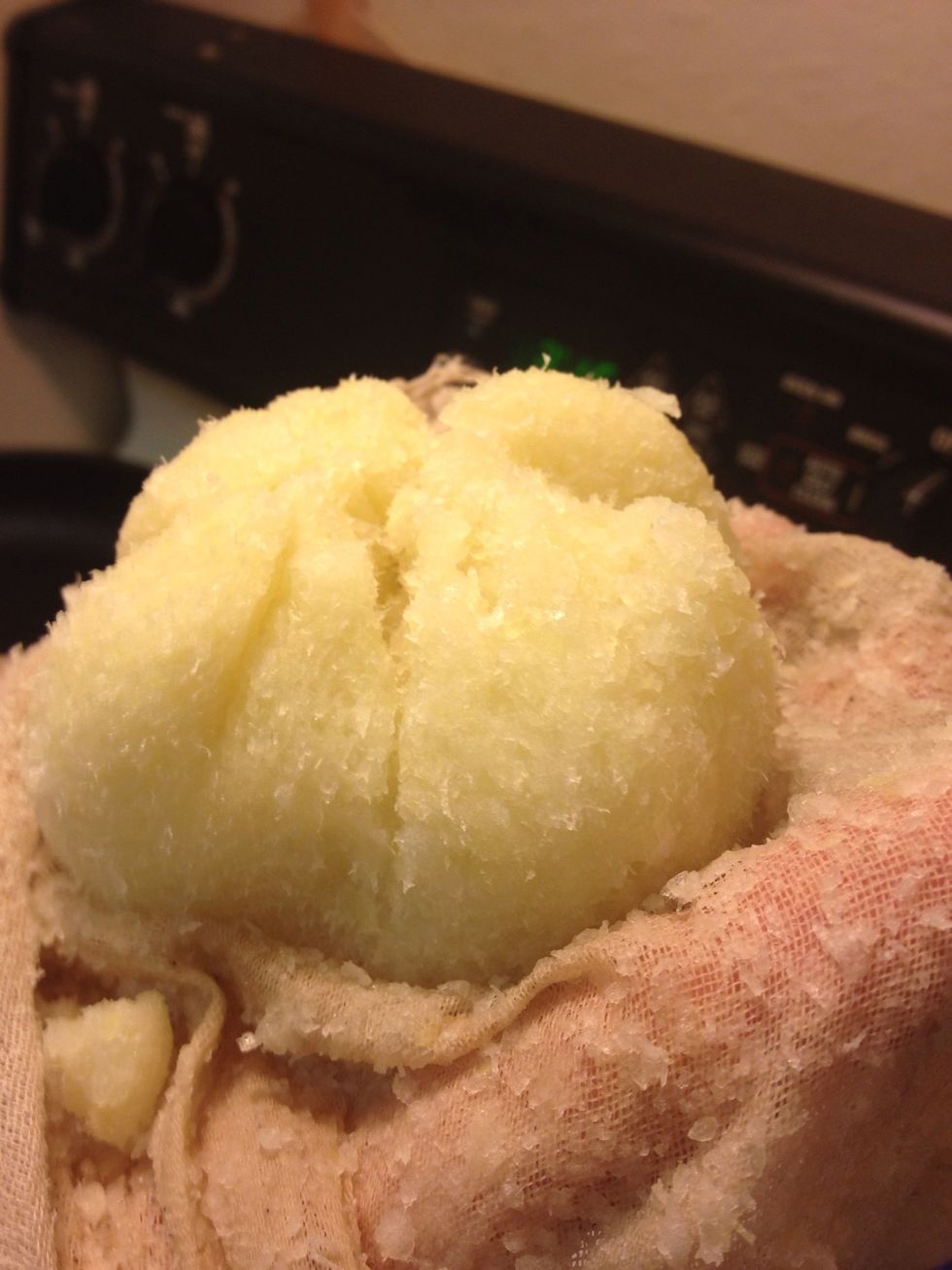 This is fully dried onion pulp . To keep the kabab meat sticky (key to open fire kababs) you need to eliminate the potential of added moisture from the onion.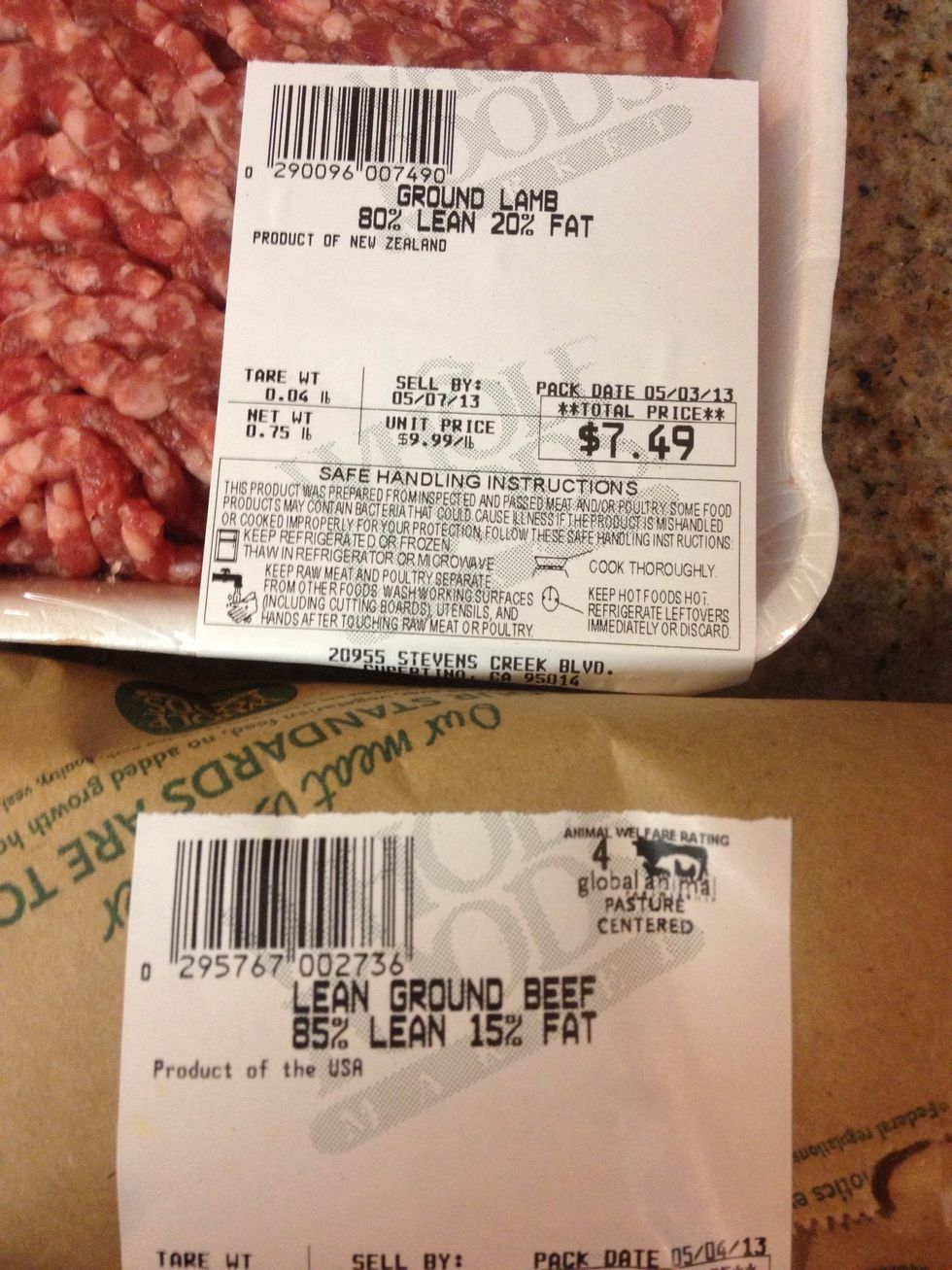 I'm using a 2:1 lamb to beef ratio. Shoot for 20% fat content. You need the fat you don't need the lamb, but I love Lamb and its traditional.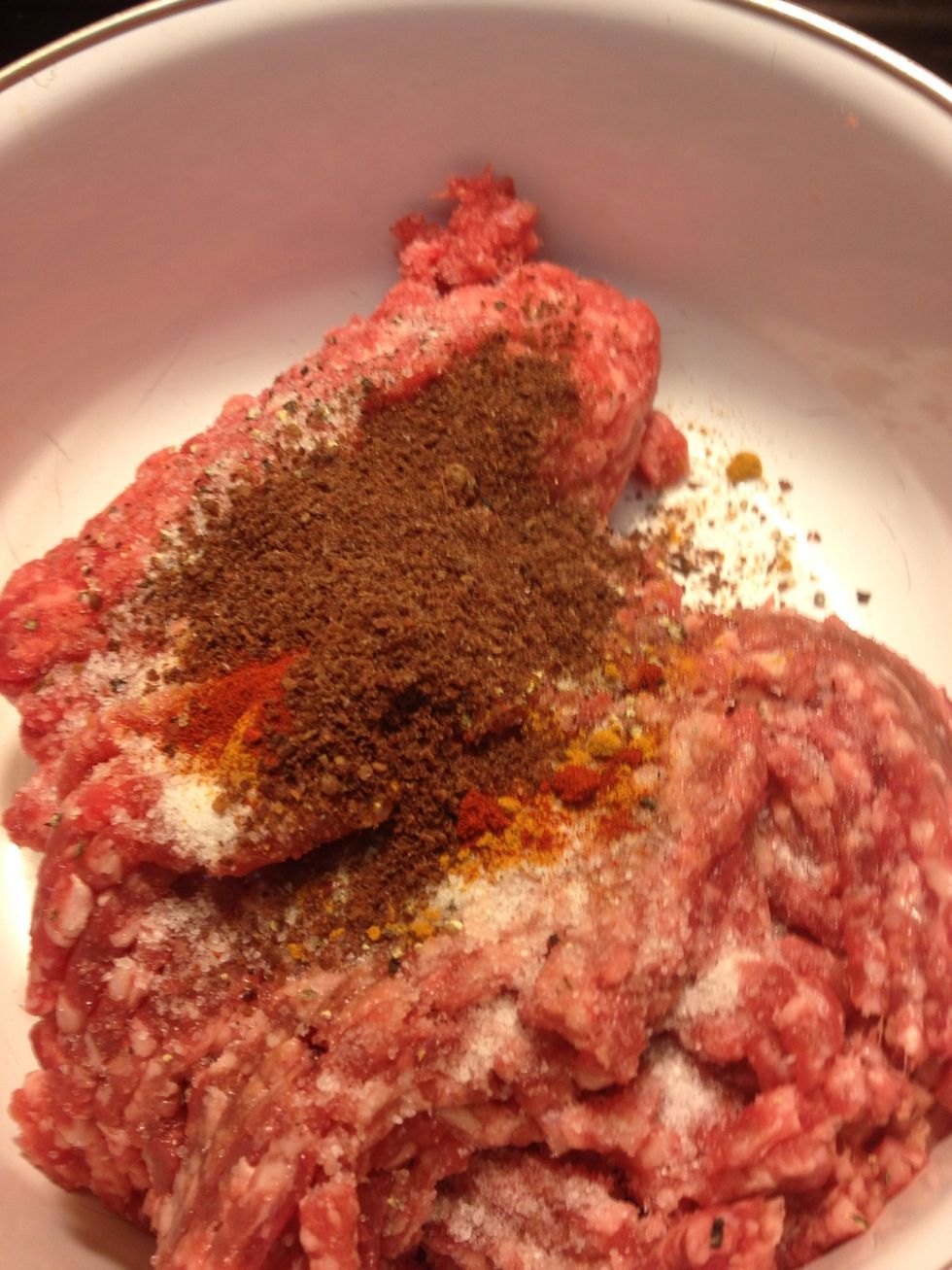 Add 3/4 tbsp salt , 1/2 tsp pepper, 1 tbsp sumac, 1/4 tsp turmeric, 1/4 tsp smoked paprika, 1/4 tsp saffron, and the onion pulp to the meats.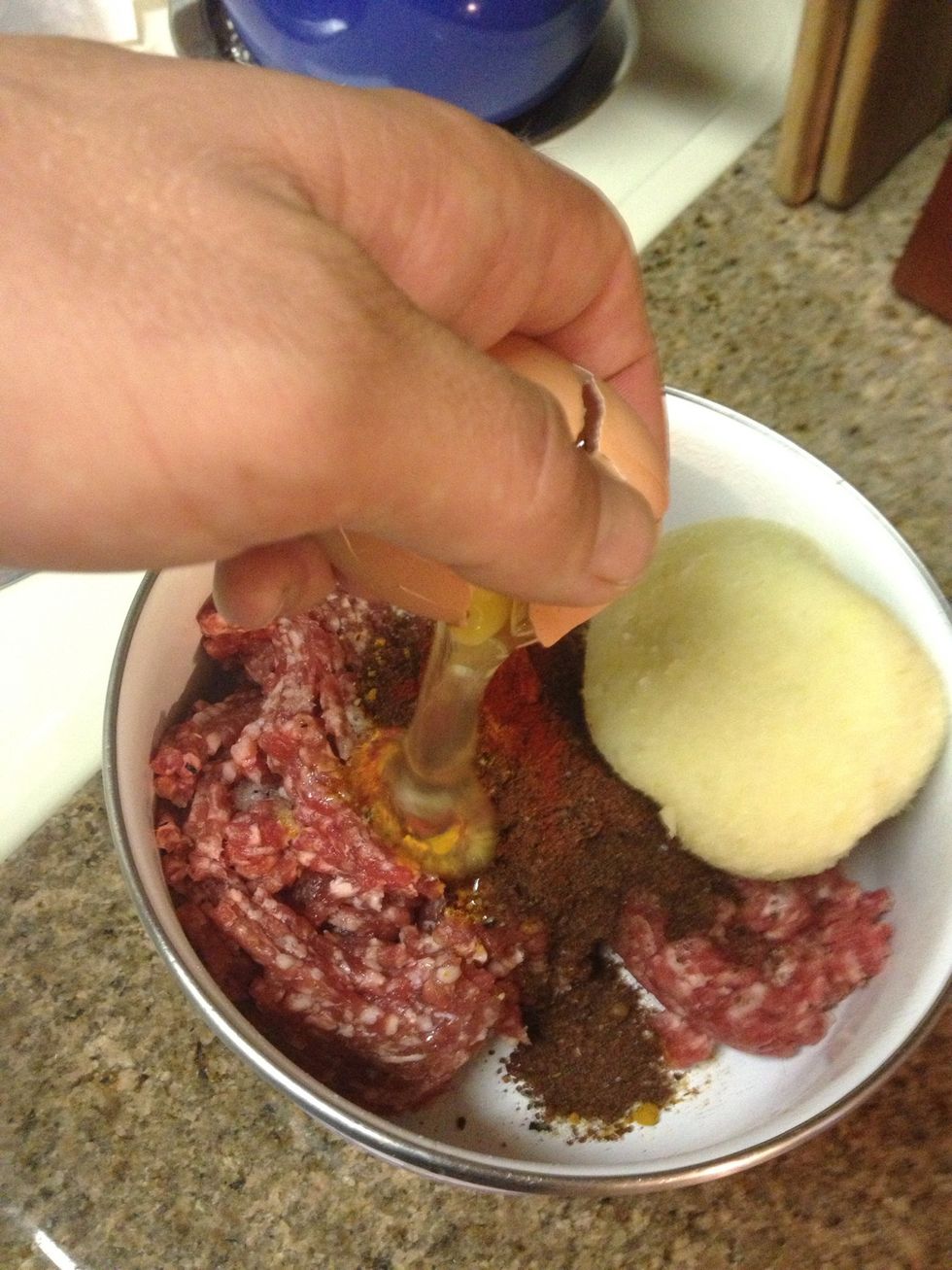 Add an egg & 1.5 tbsp of Panko breadcrumbs: these help to hold the kabab together, retain moisture, and reduce shrinkage. Purists would disagree but kabab failure over open fire is too risky!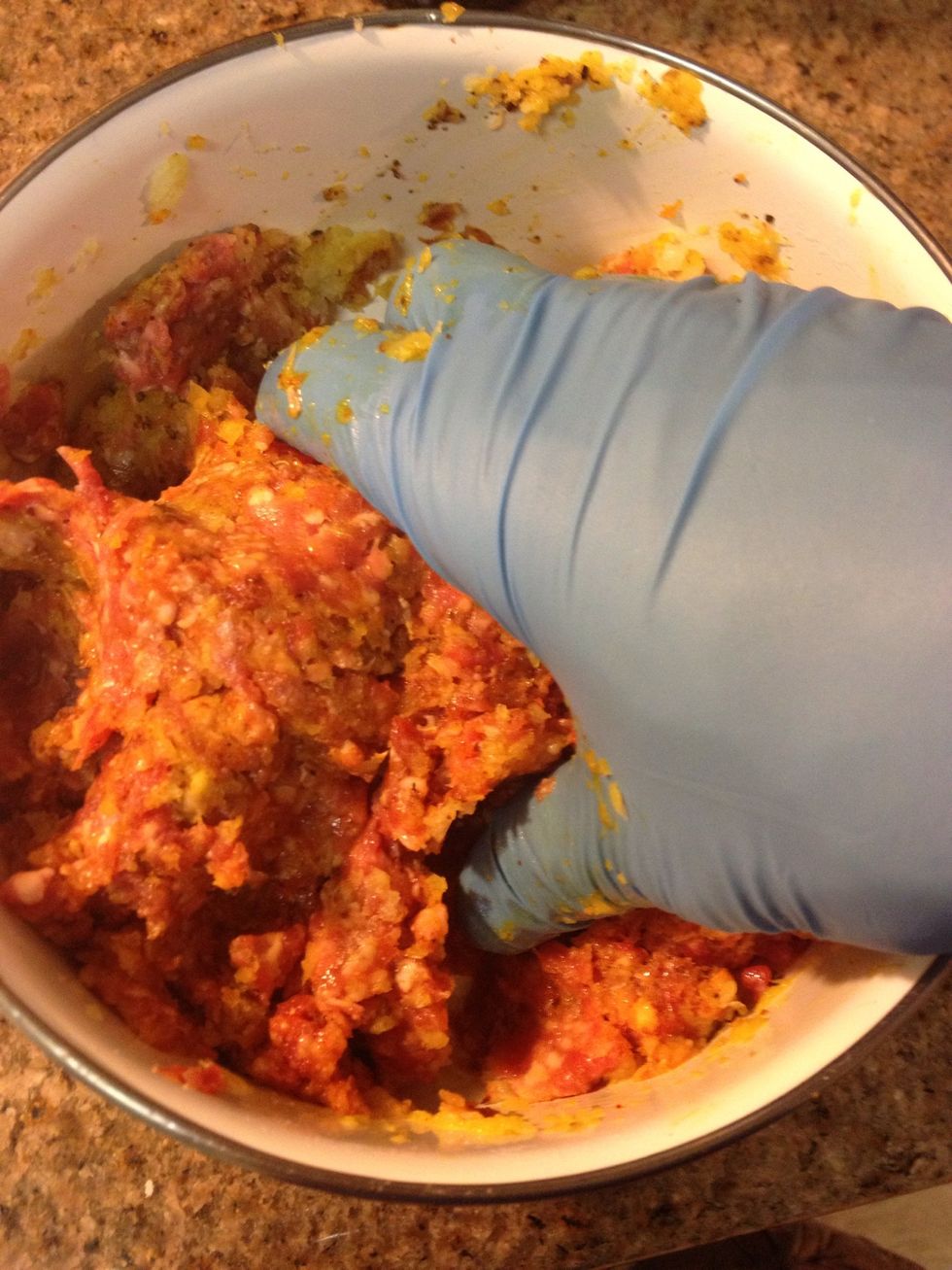 Mix really thoroughly. The more you mix the stickier it gets.
Flatten out and place wrap directly on top of meat. Fridge for at least 2 hours.
While meat marinates make your Salad Shirazi- 1 large seedless cucumber, 2 large tomatoes, 1 medium onion, 2 tsp salt, 1/2 tsp pepper, 3 tbsp olive oil, 2 tbsp lemon juice, and 2 tbsp parsley.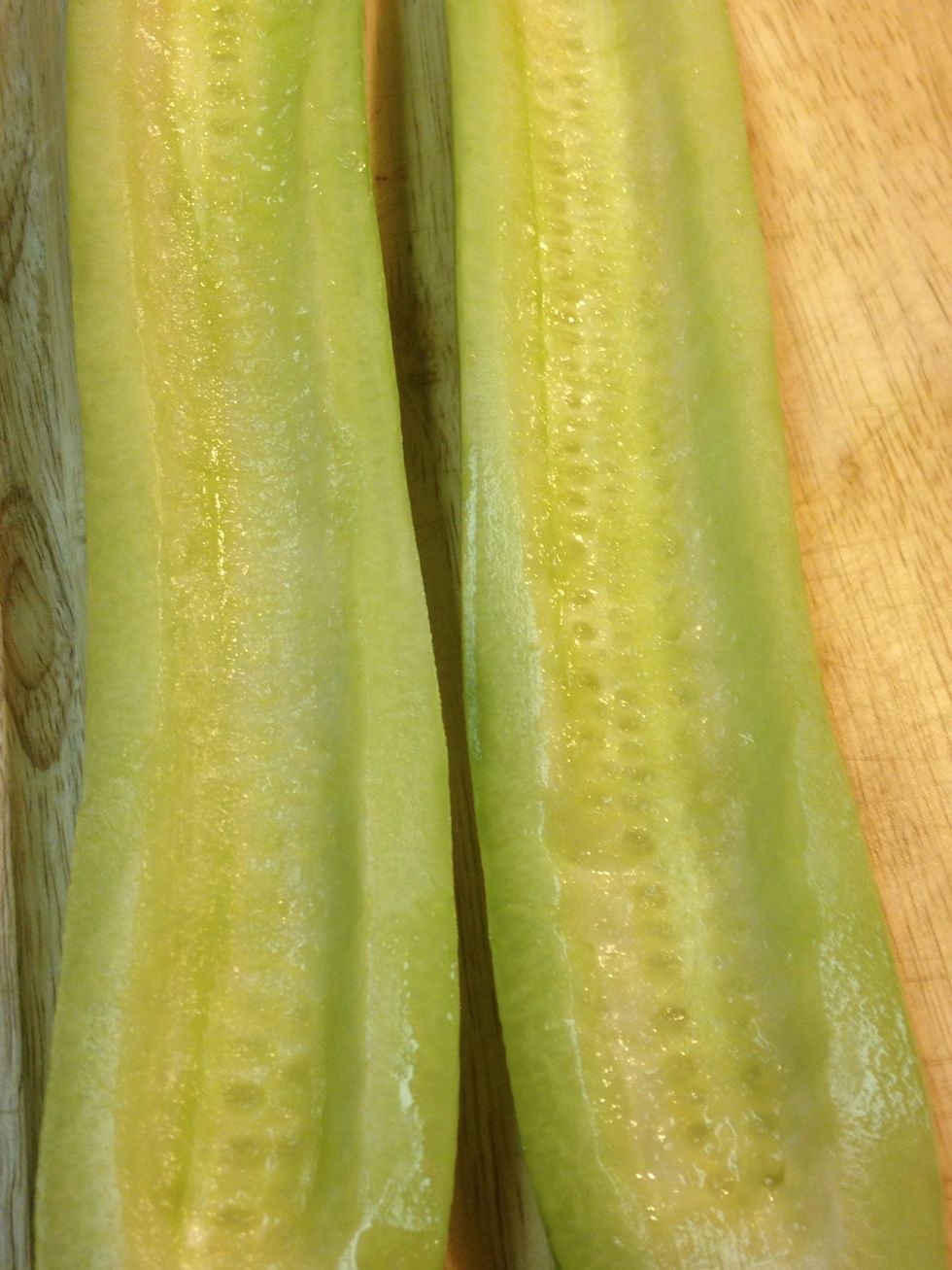 Slice cucumber in half and scoop out seedy area. Salad Shirazi is a popular salad named after the city it originated from Shiraz, Iran.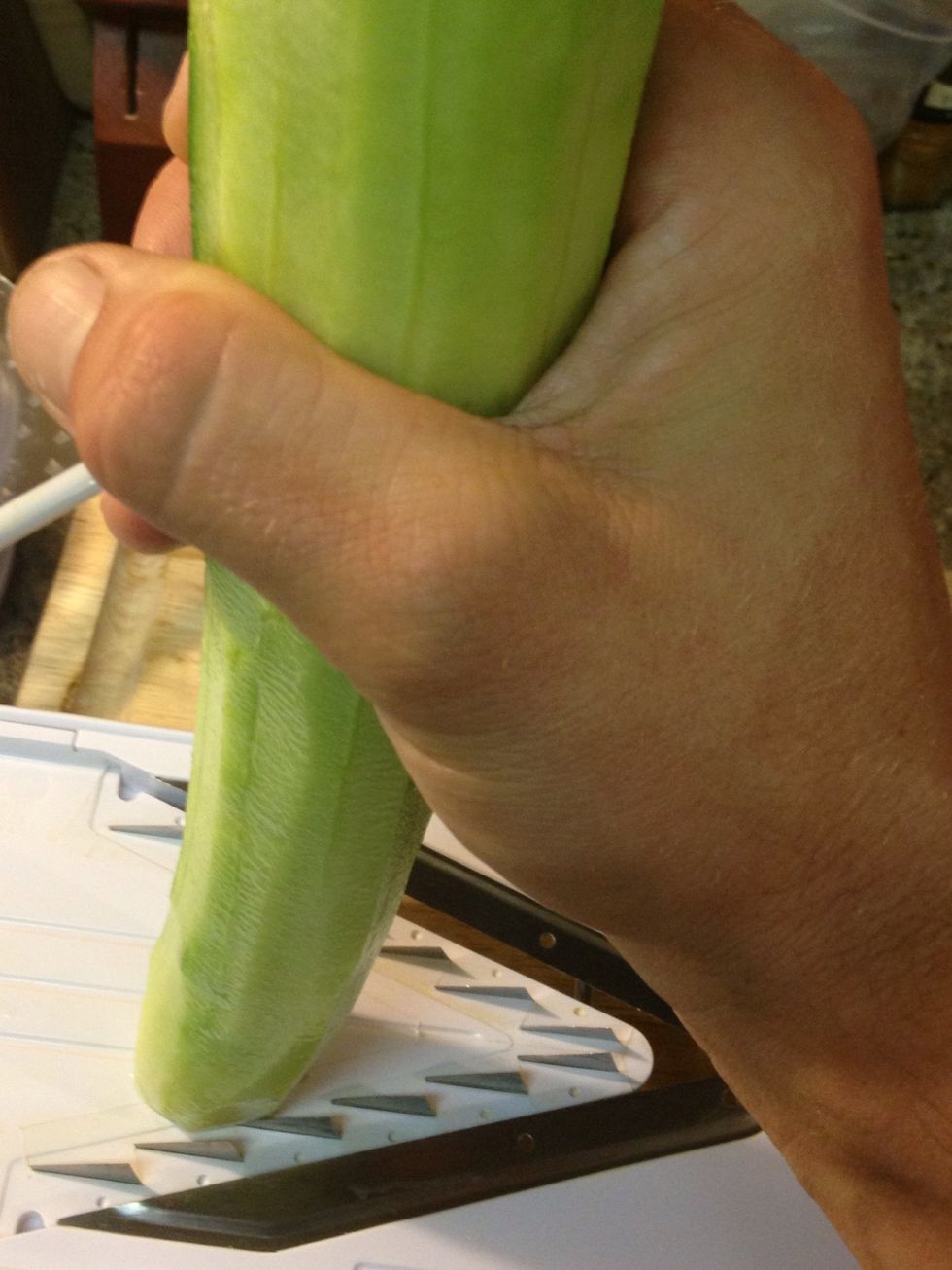 I used a mandolin for even diced uniformity. Fully optional just makes breaking down produce quick and uniform.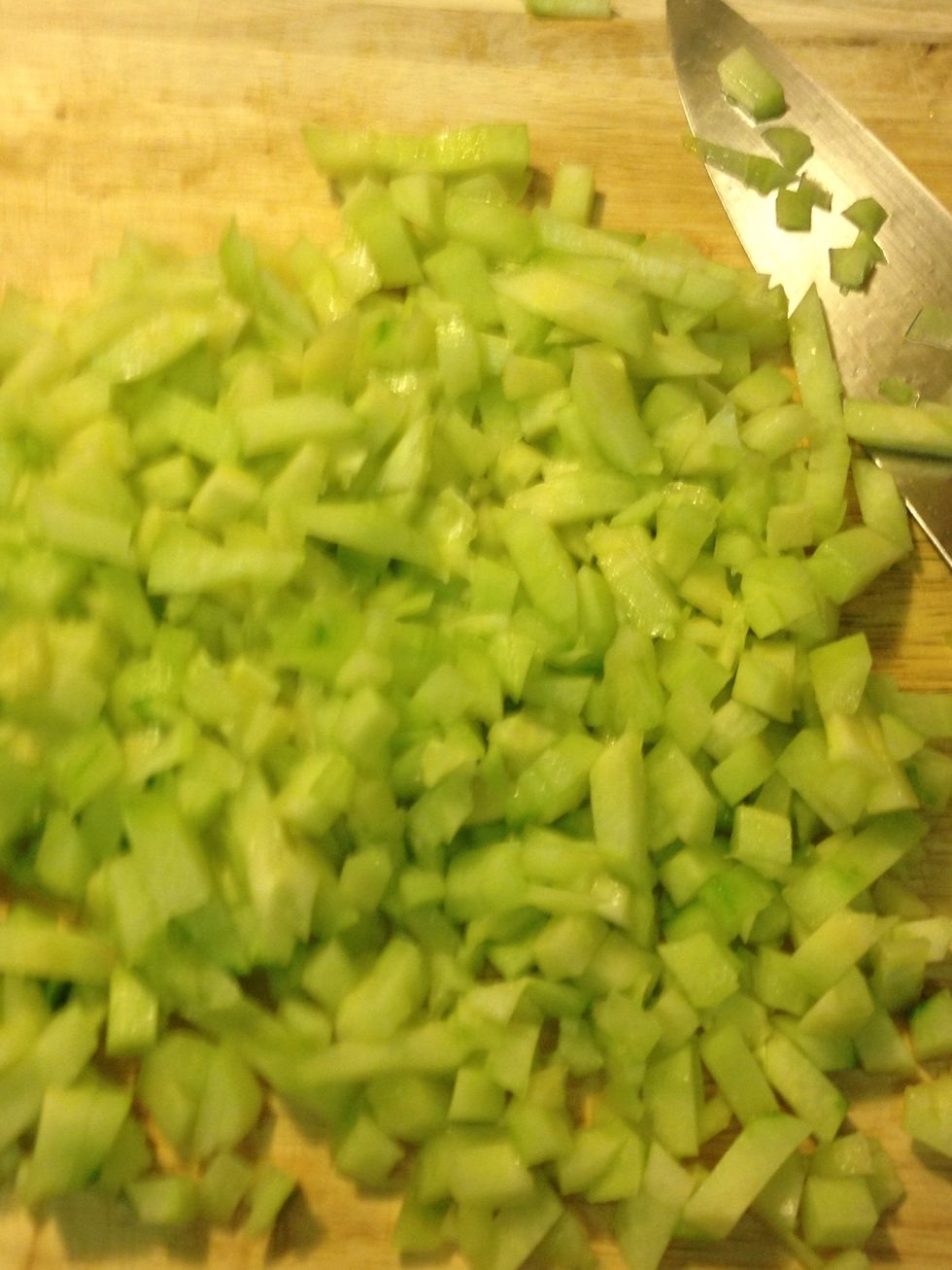 After using mandolin crosscut cucumbers Into 1/4" cubes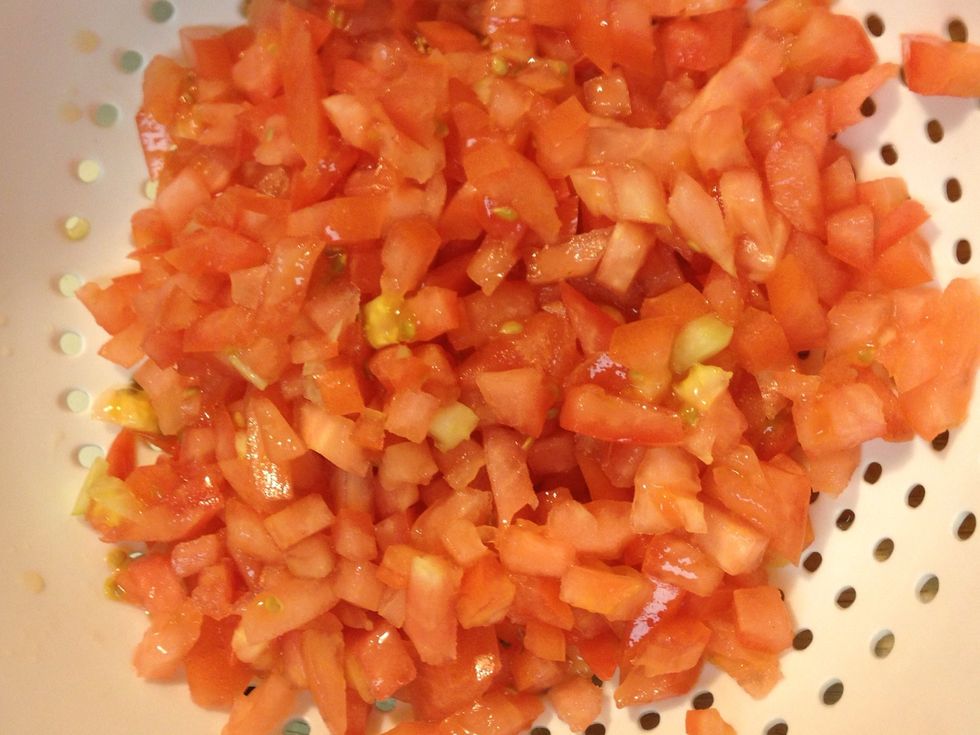 Do the same to the tomatoes. I drained the tomatoes for a minute after dicing.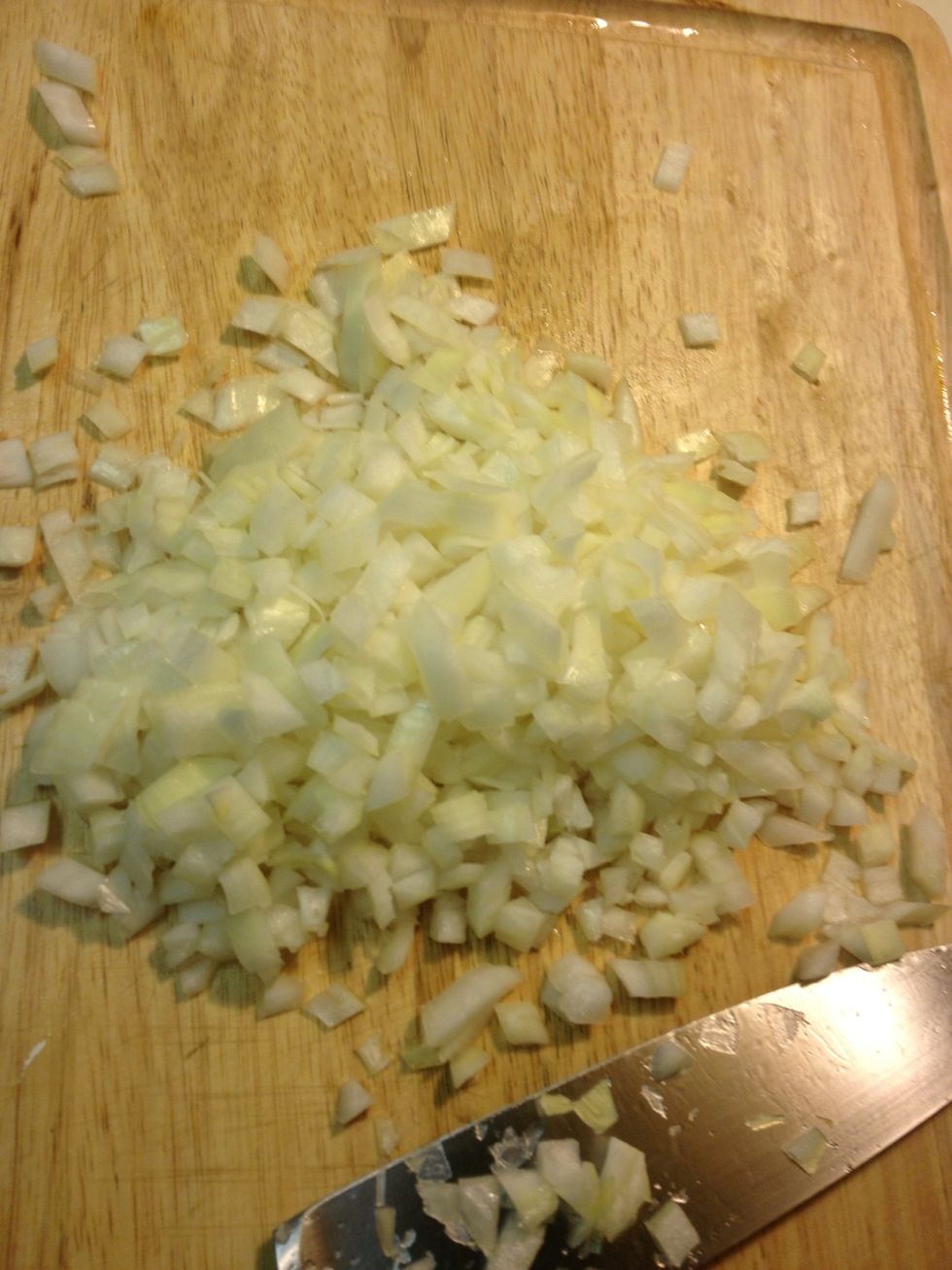 Dice onions as well into 1/4" cubes.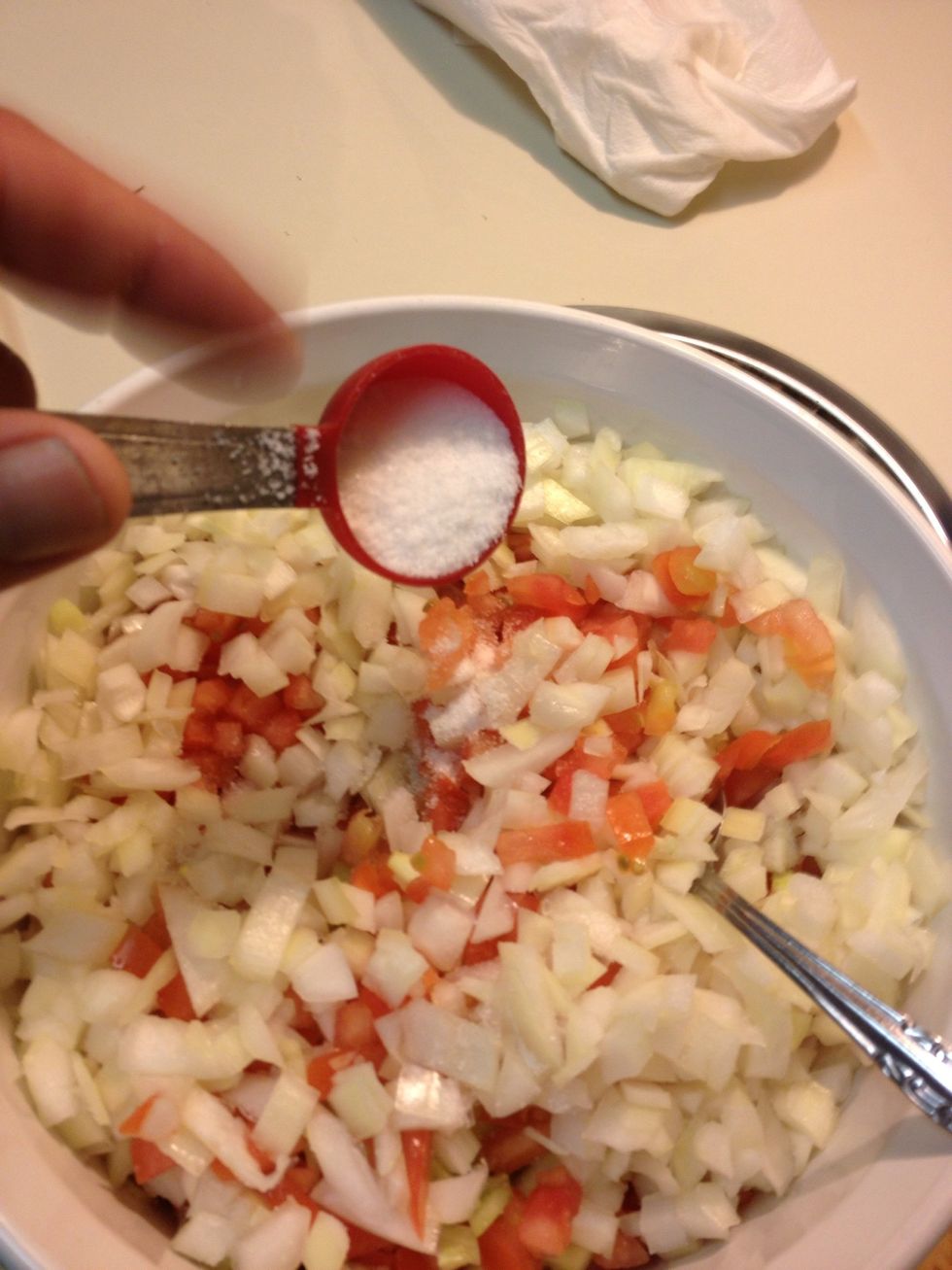 Add 3/4 tbsp salt to the onion, cucumber, and tomato mix.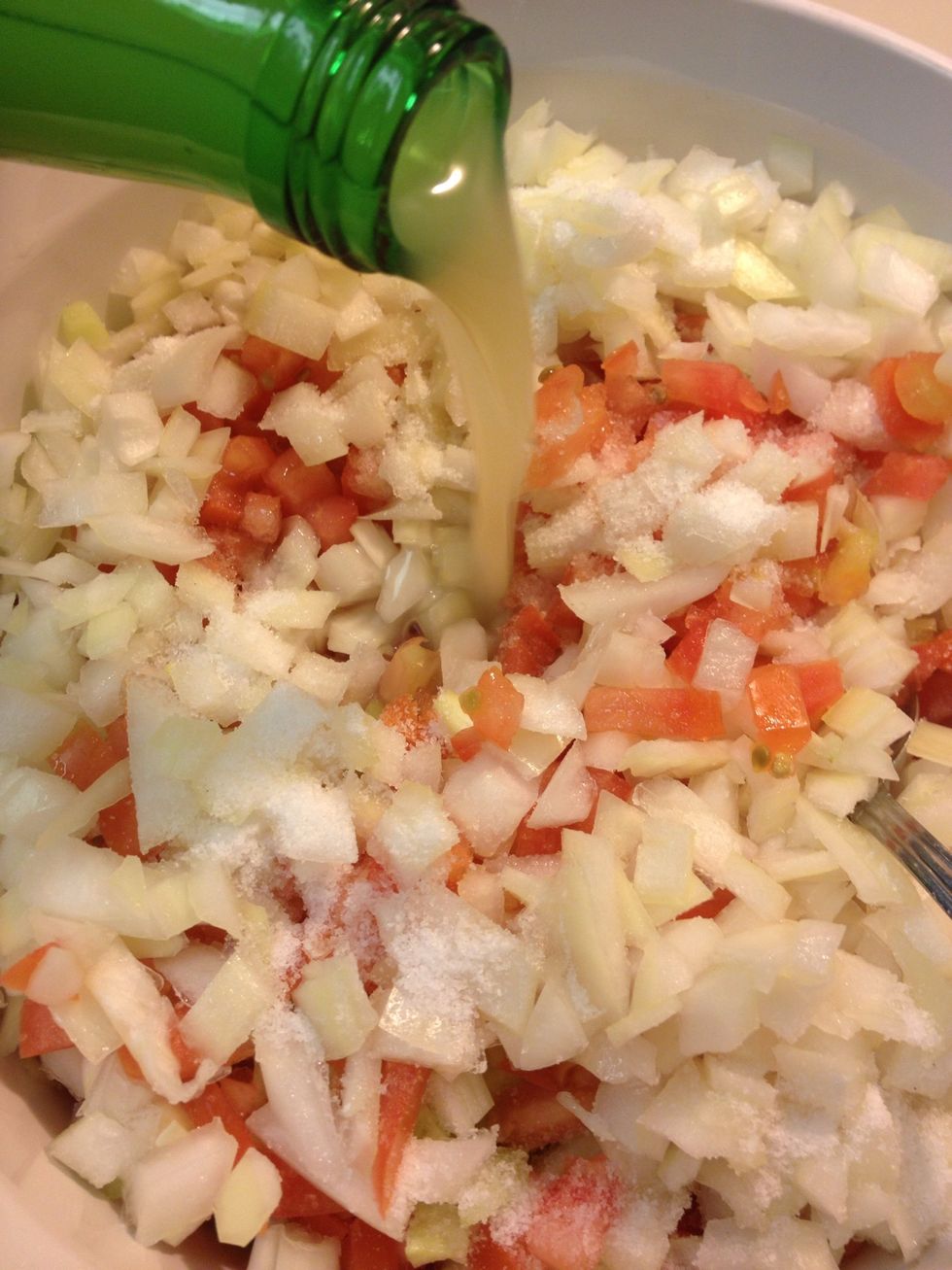 Add 2-3 tbsp Lemon juice.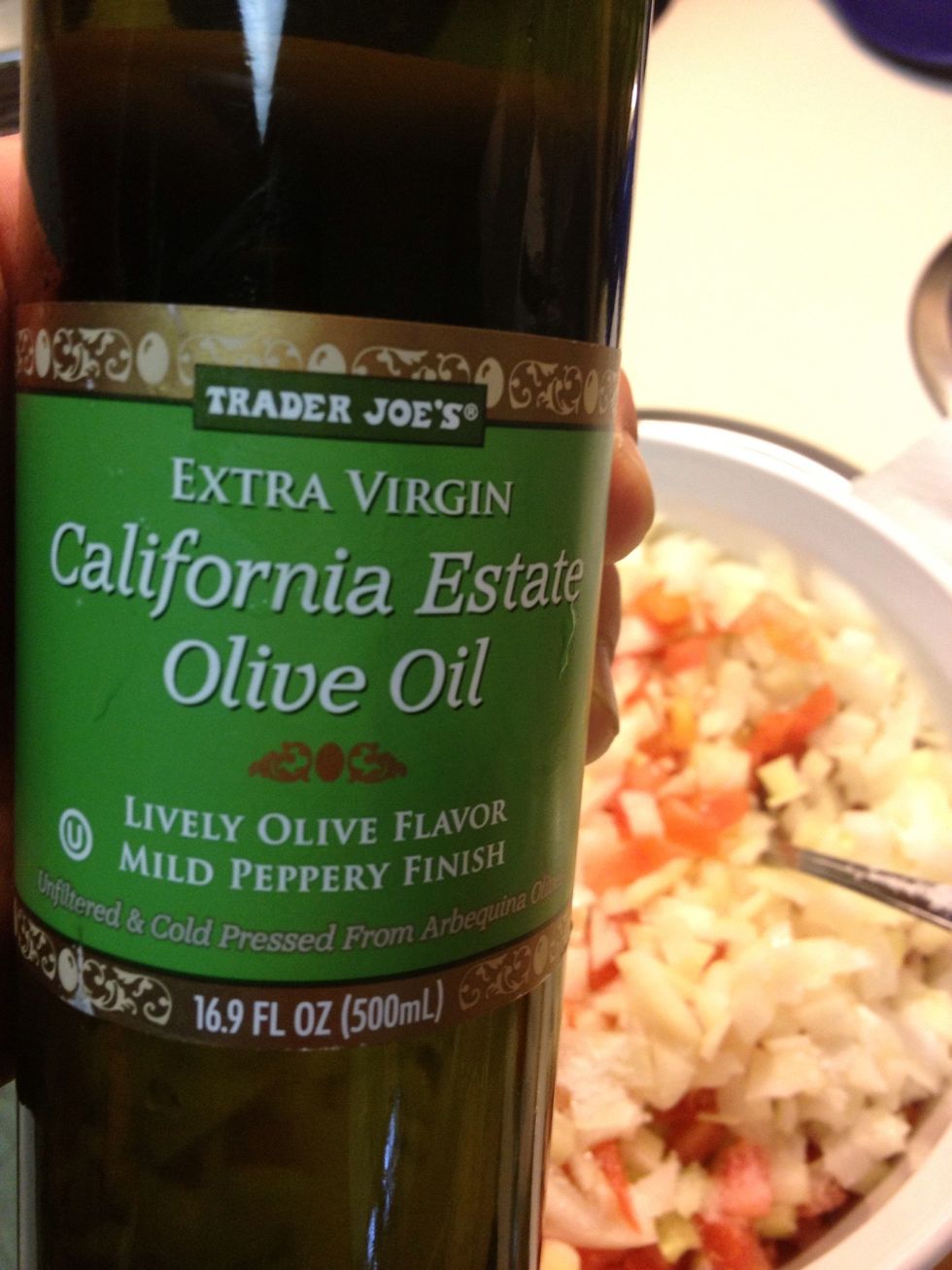 Add 3 tbsp EVOO and mix in. P.S. If you have a TJ's nearby get this olive oil! For the price it's incredible.
Add 2 tbsp finely chopped parsley and mix thoroughly. Salade Shirazi can be made 2 hours in advance and kept covered in the fridge.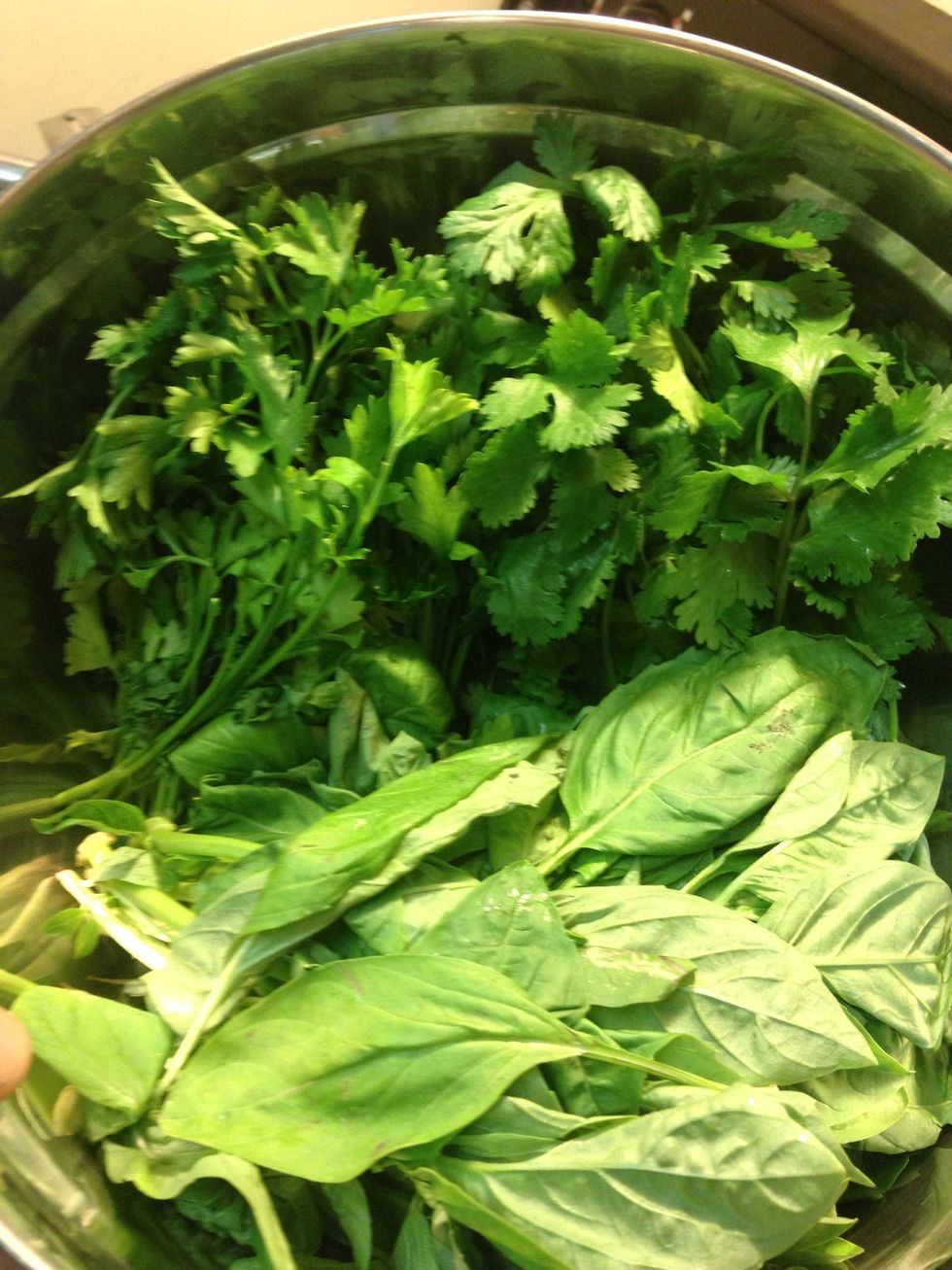 Sabzi= green. Sabzi is an herb mix that is eaten by the handful comprised of the following; basil, cilantro, parsley, tarragon, mint, fenugreek, chives, dill, etc... Basically any green herbs!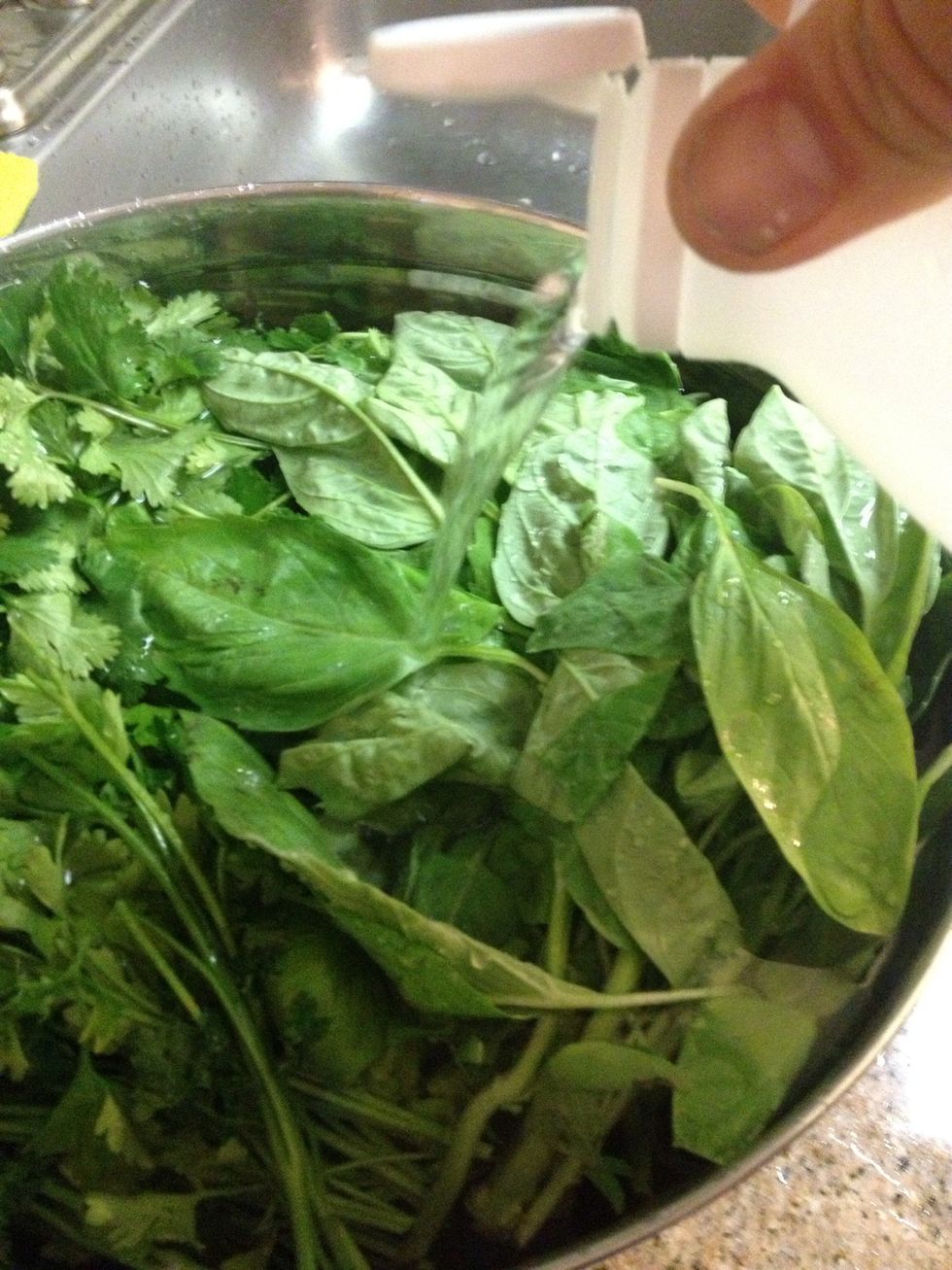 I use 1/4 cup white vinegar to a gallon of water to clean my produce. I soak it for 20 minutes, then rinse and spin dry. Give the tedious task of de stemming all herbs to any willing helpers.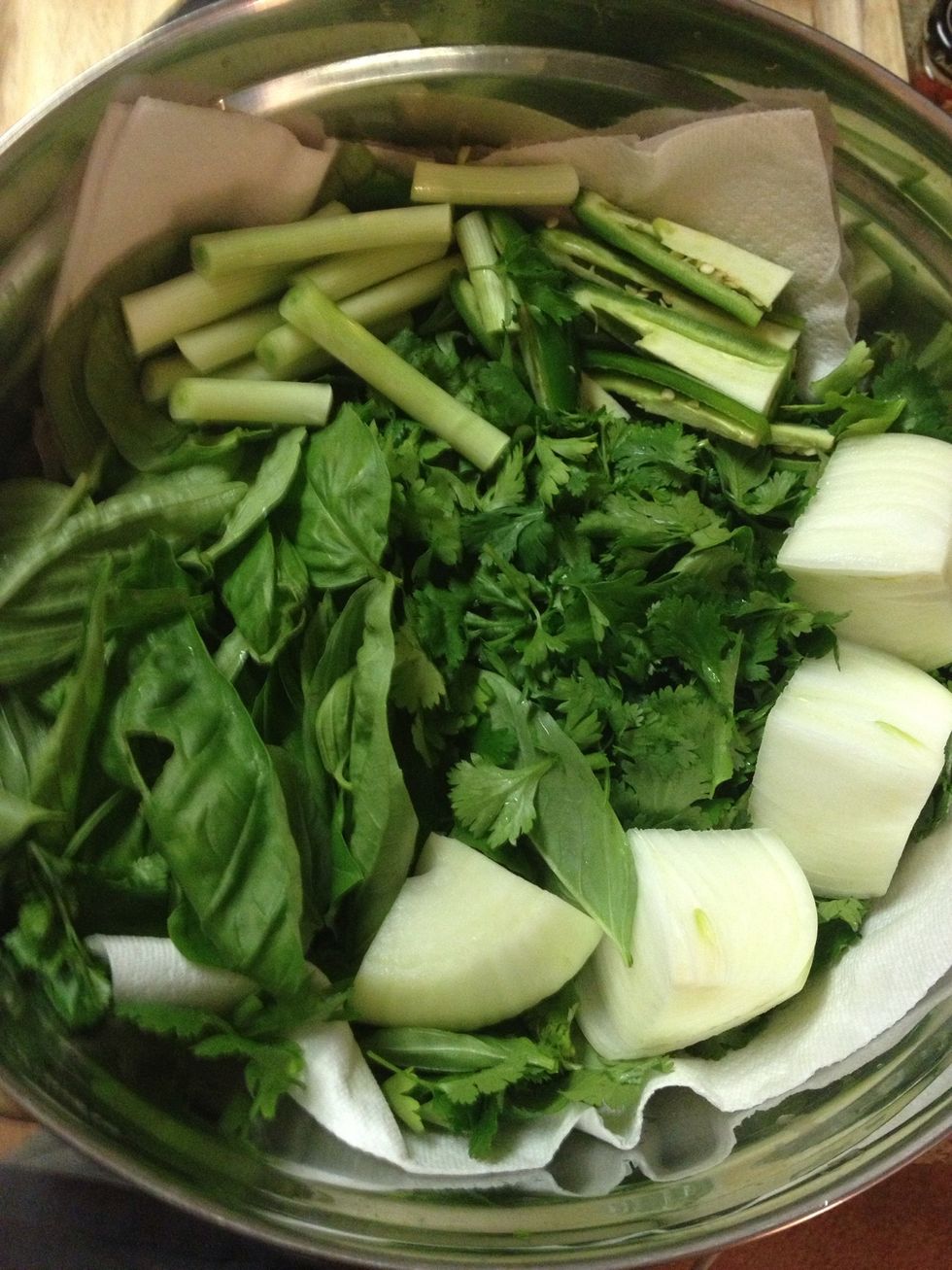 My sabzi consisted of basil, parsley, cilantro, green onions, sliced onion and some sliced jalepenos. Top with a moist paper towel and keep in fridge till ready to serve, prep up to 2 hours in advance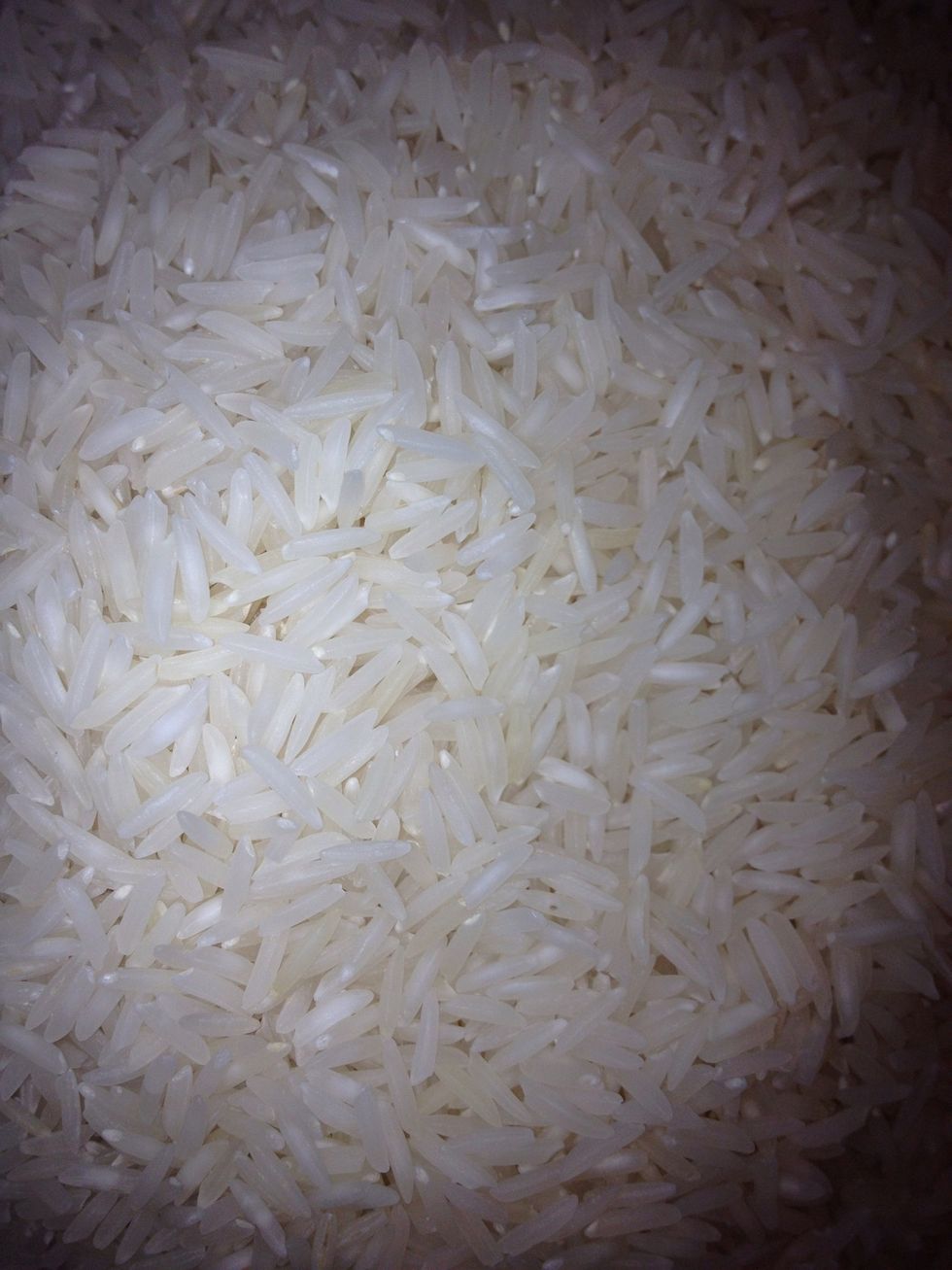 White Basmati rice -known for its strong smell from a high content of 2-acetyl-1-pyrroline (think baked bread) and long grains which separate easily and fluff nicely after cooking.
Triple wash and rinse, agitating rice until water runs clear.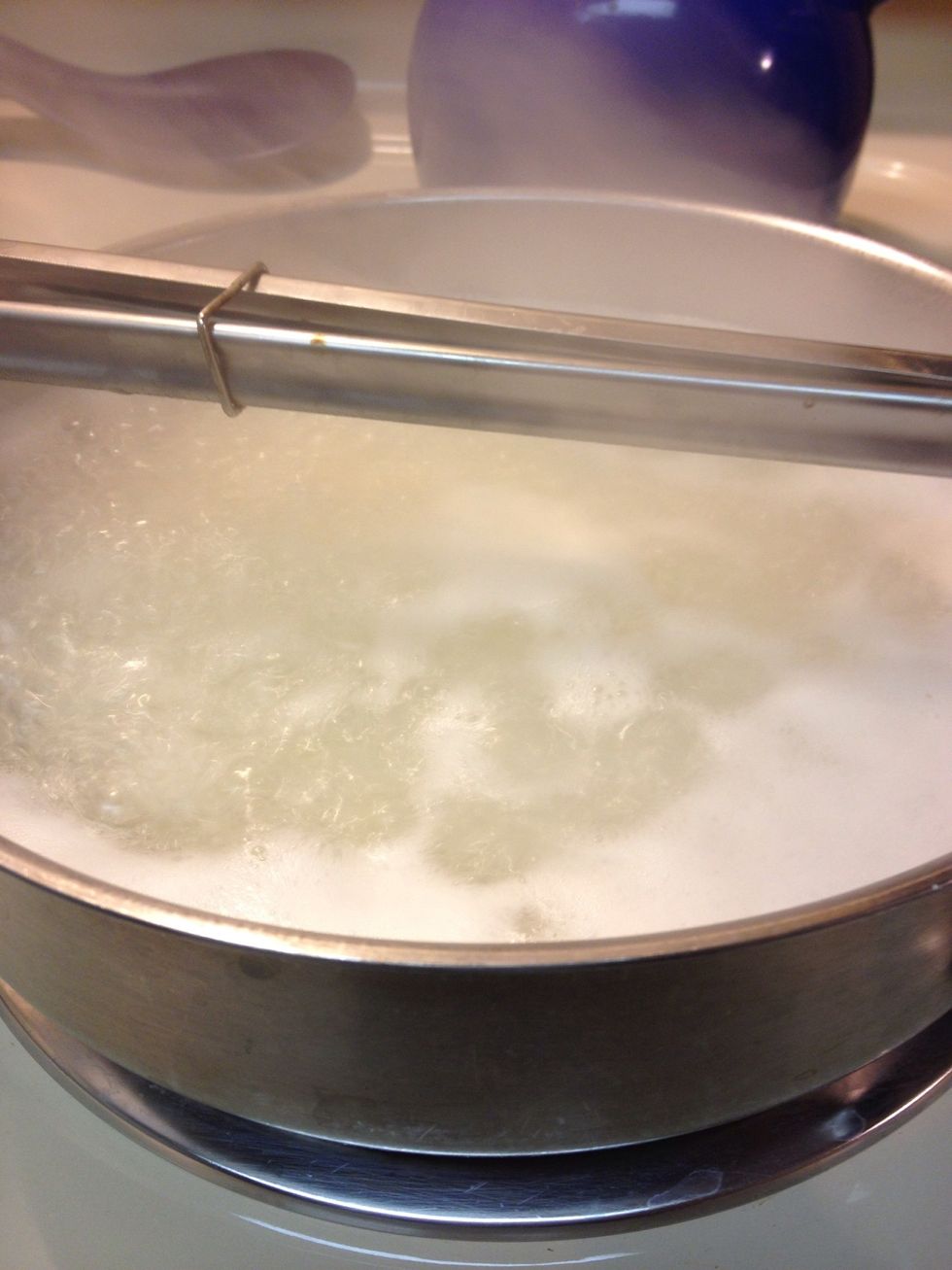 Add water to an inch above the rice. Add 1 tbsp salt to water and bring to a slow boil and cook for 8-10 minutes. I'm using a sauté pan with straight sides a wide bottomed pan=more Tadiq.
Taste after 8 minutes. You want it barely cooked through, cook for a minute or two longer if it still has some crunch.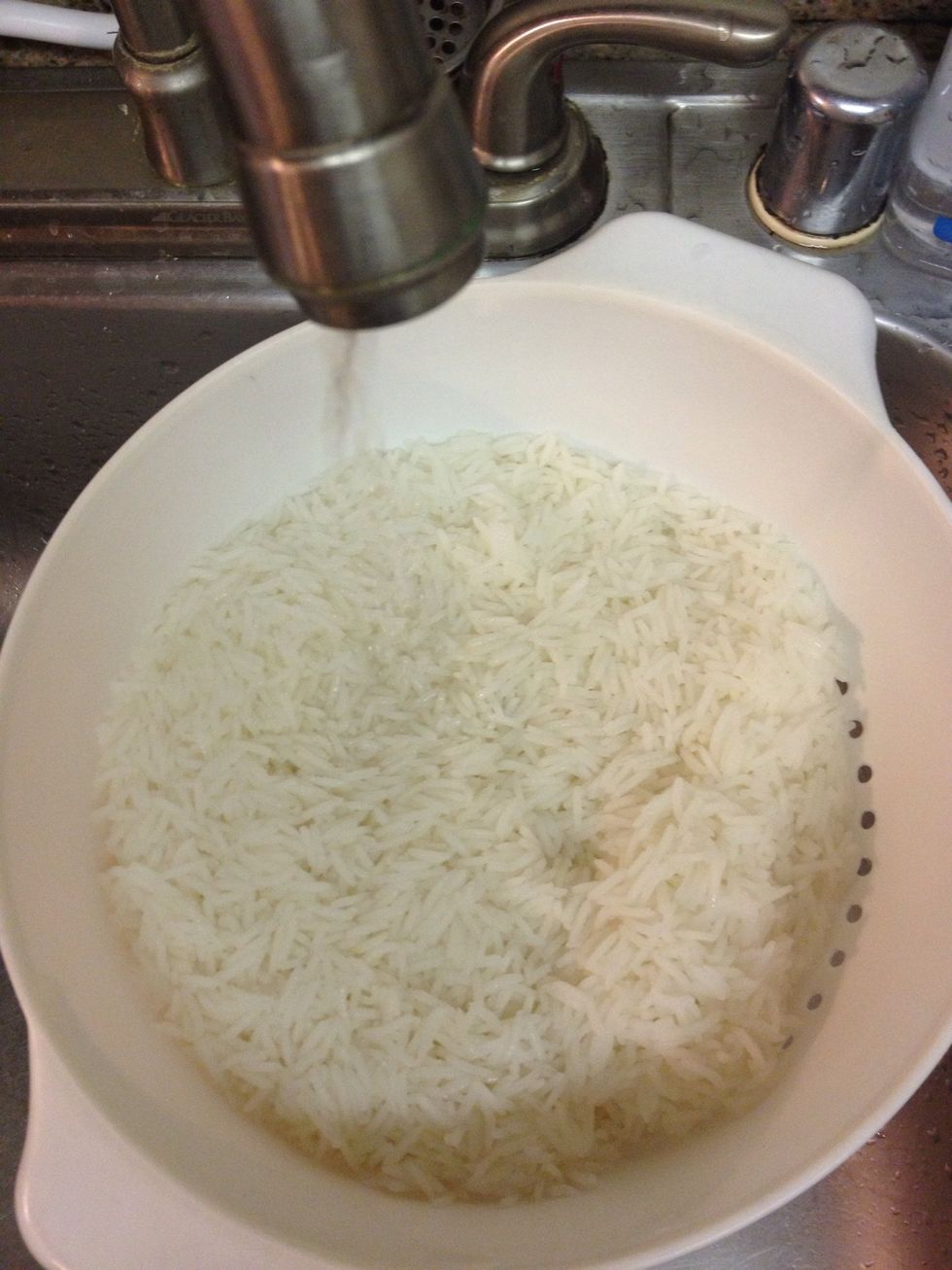 Once barely cooked through, rinse thoroughly and drain. Once cooled the rice can rest in this state for up to an hour, while you get the grill going etc...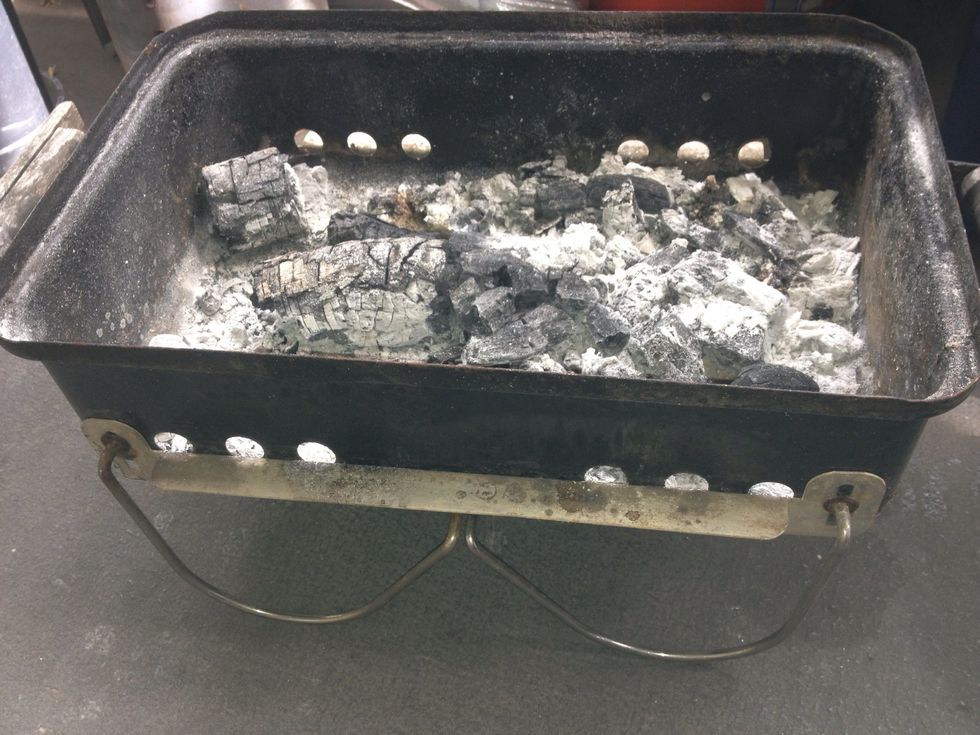 "Mangal" -a traditional kabab grill is shallow <6" and flat bottomed for even cooking. I use a Weber Go anywhere grill and remove both grates. 24" skewers sit perfectly across this grill.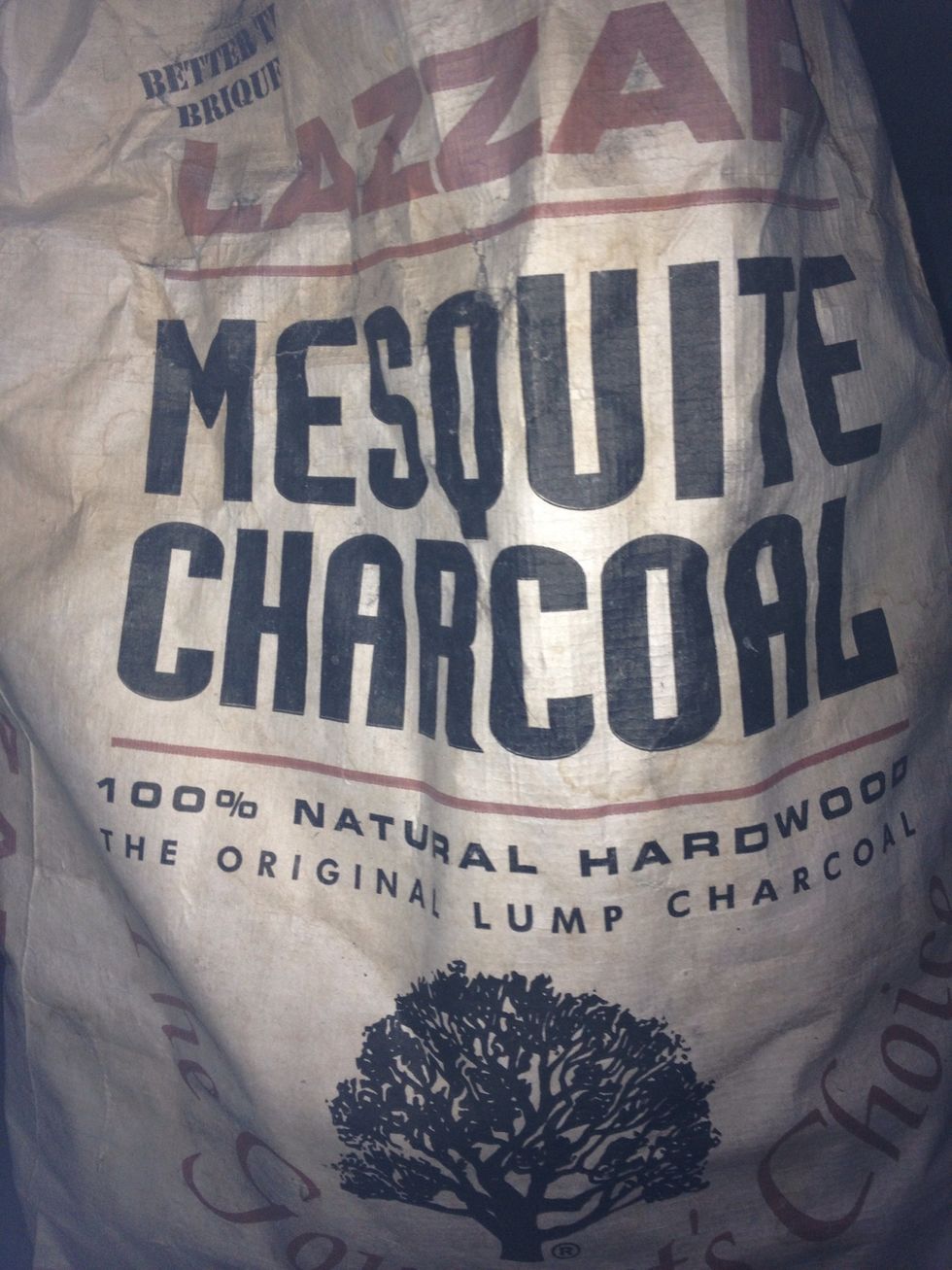 Mesquite lump charcoal -Adds a great smoky taste, coals will work, even gas, but I prefer this for the flavor.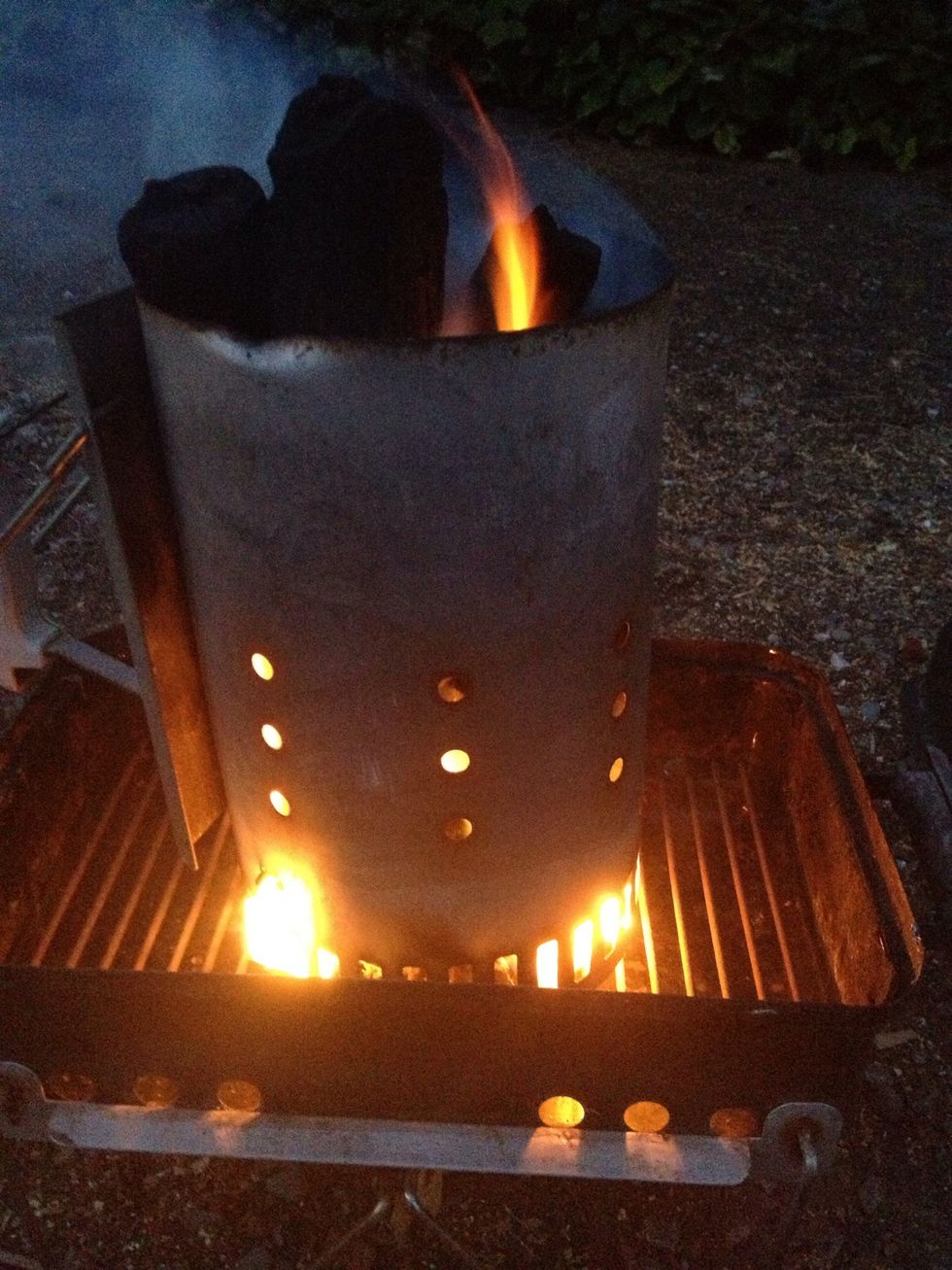 Start your chimney. Let the coals burn down while you assemble the Kababs and fry up the Tadiq.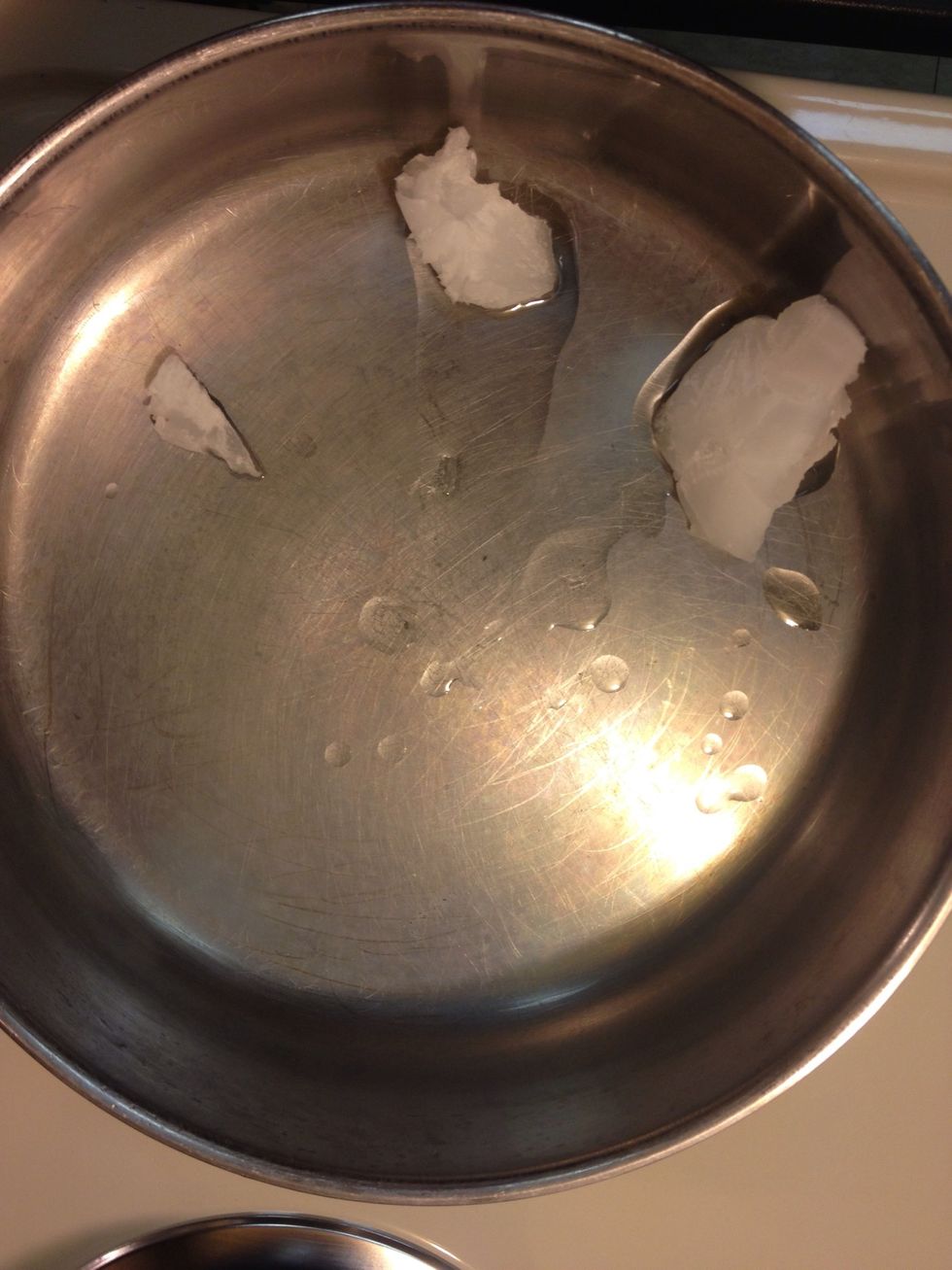 Back in the kitchen to get the Tadiq going... Get a pan hot on medium high heat, add oil, and wait till its almost smoking.
Mean time make some saffron water: mix 3 tbsp warm water with 1/2 tsp ground saffron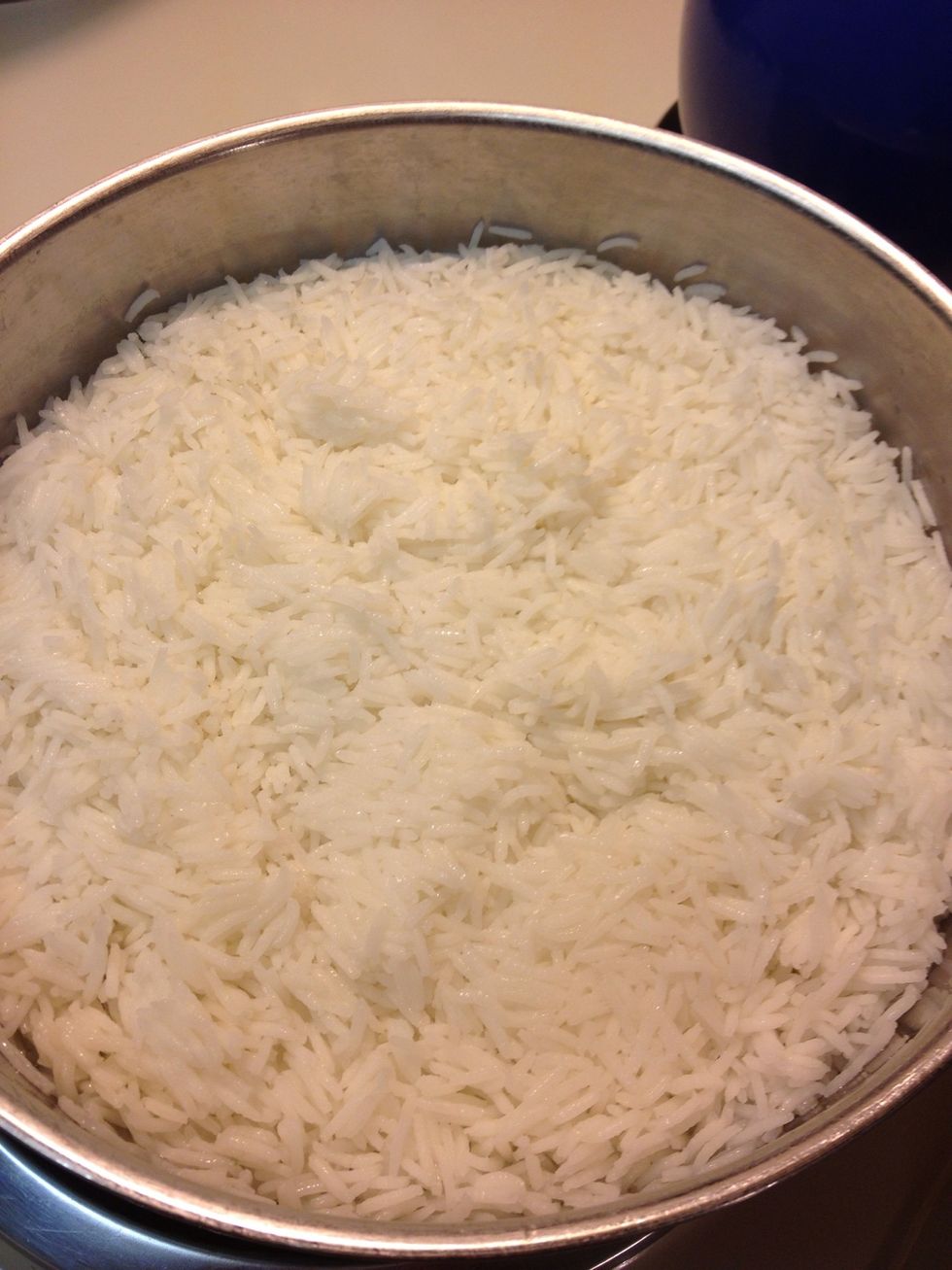 Add rice to hot oil and pour saffron water on top & mix in. Knowing the right temp and time is crucial for golden crunchy Tadiq. Smell often. I start at medium high and lower to medium after a minute.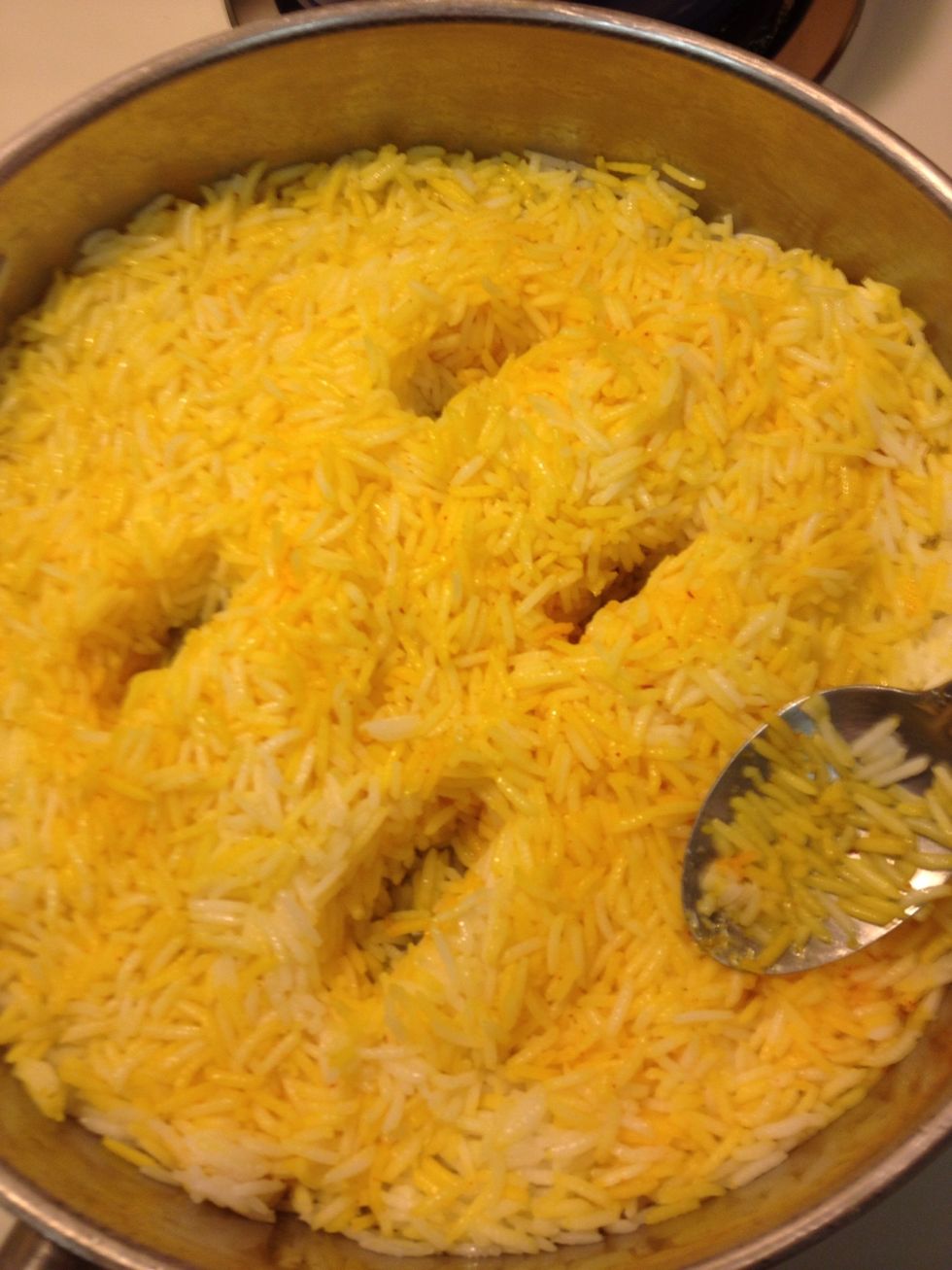 Poke some holes to help see how the tadiq is frying and cook uncovered on medium heat for an additional 5 minutes whilst rotating pan and smelling often for signs of burnt rice.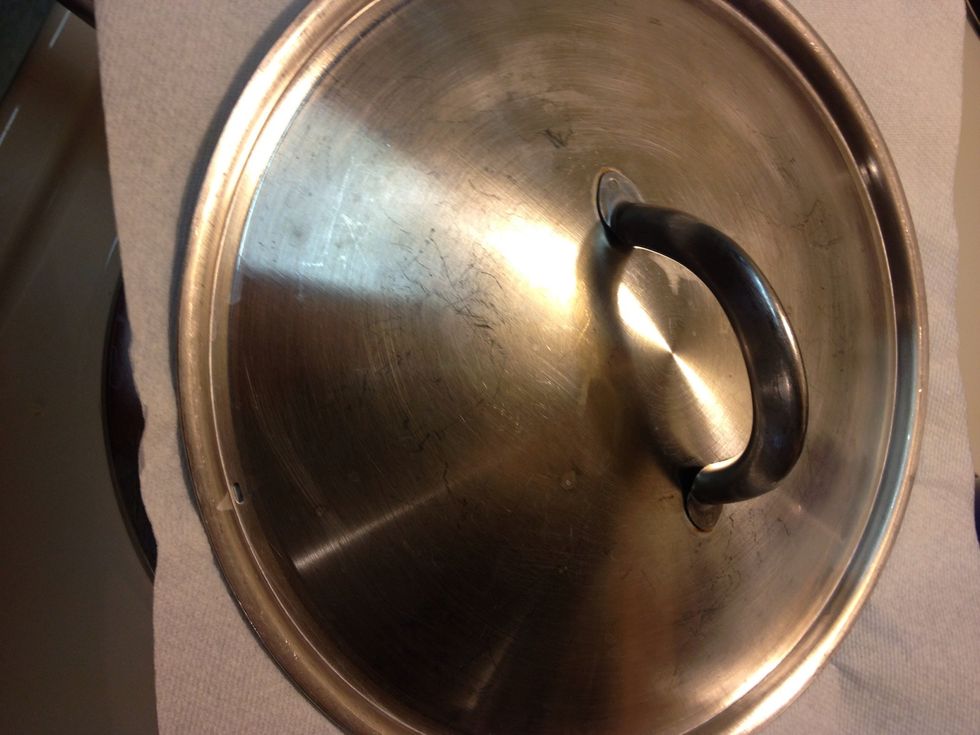 If at any time you smell burnt rice, remove pan from heat and add a little oil in the holes before continuing on a lower temp setting. After 6 min, turn to low, cover with a paper towel and put on lid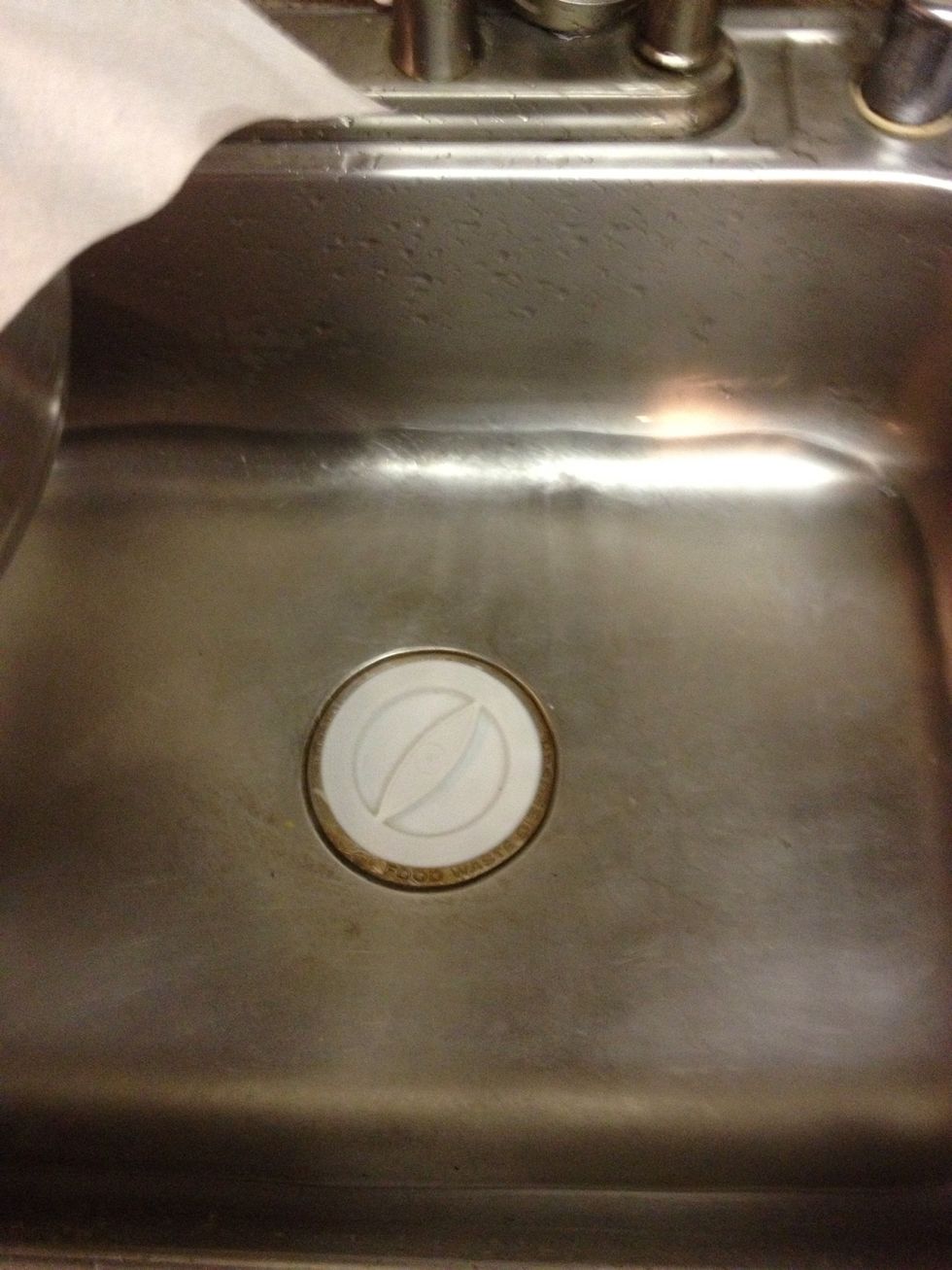 Meanwhile, Fill your sink with an inch or so of water, basically no higher than your pan.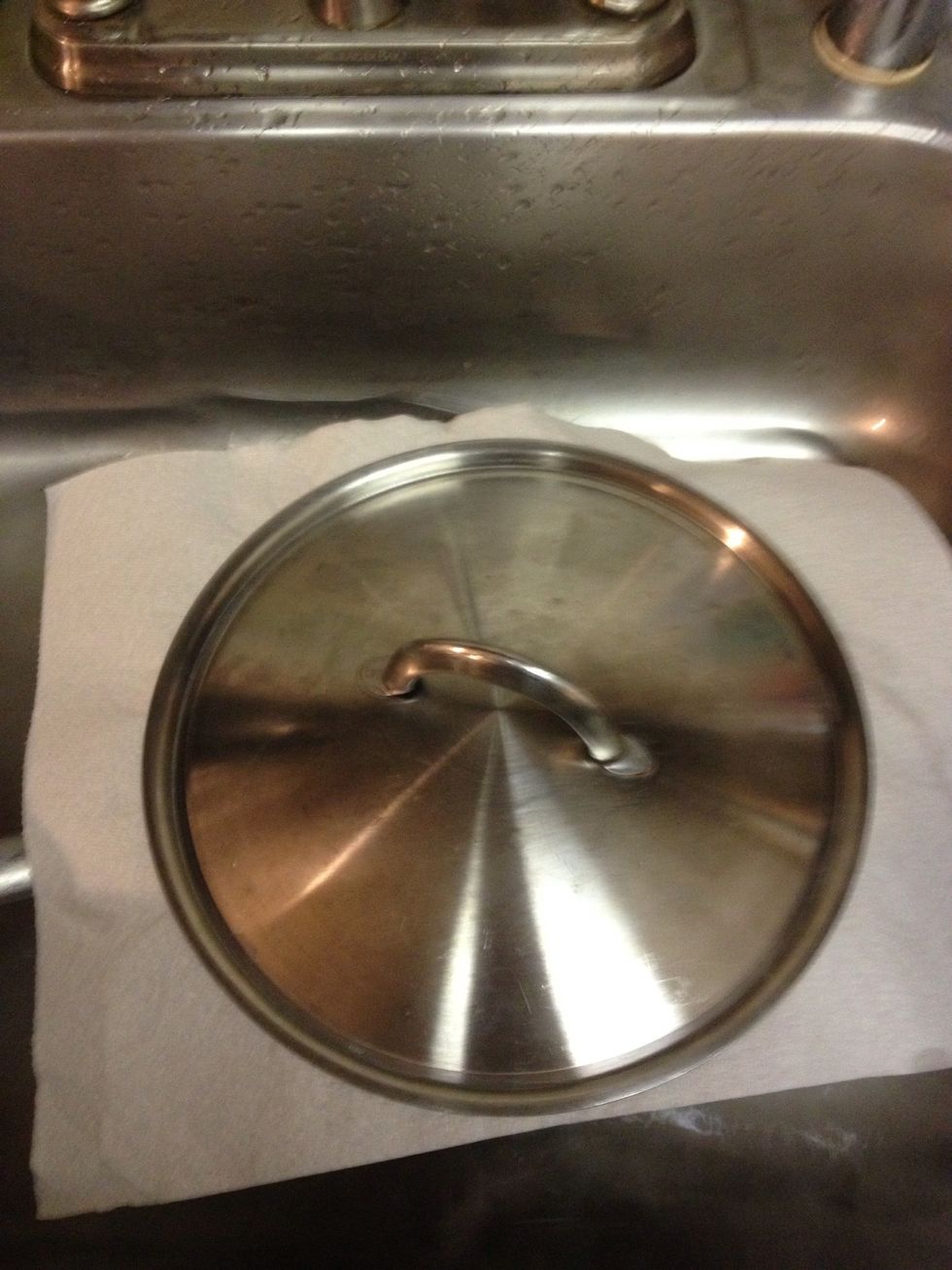 Put the pan in the sink. The rapid cooling will help release the tadiq. Cool in water bath for 4 minutes.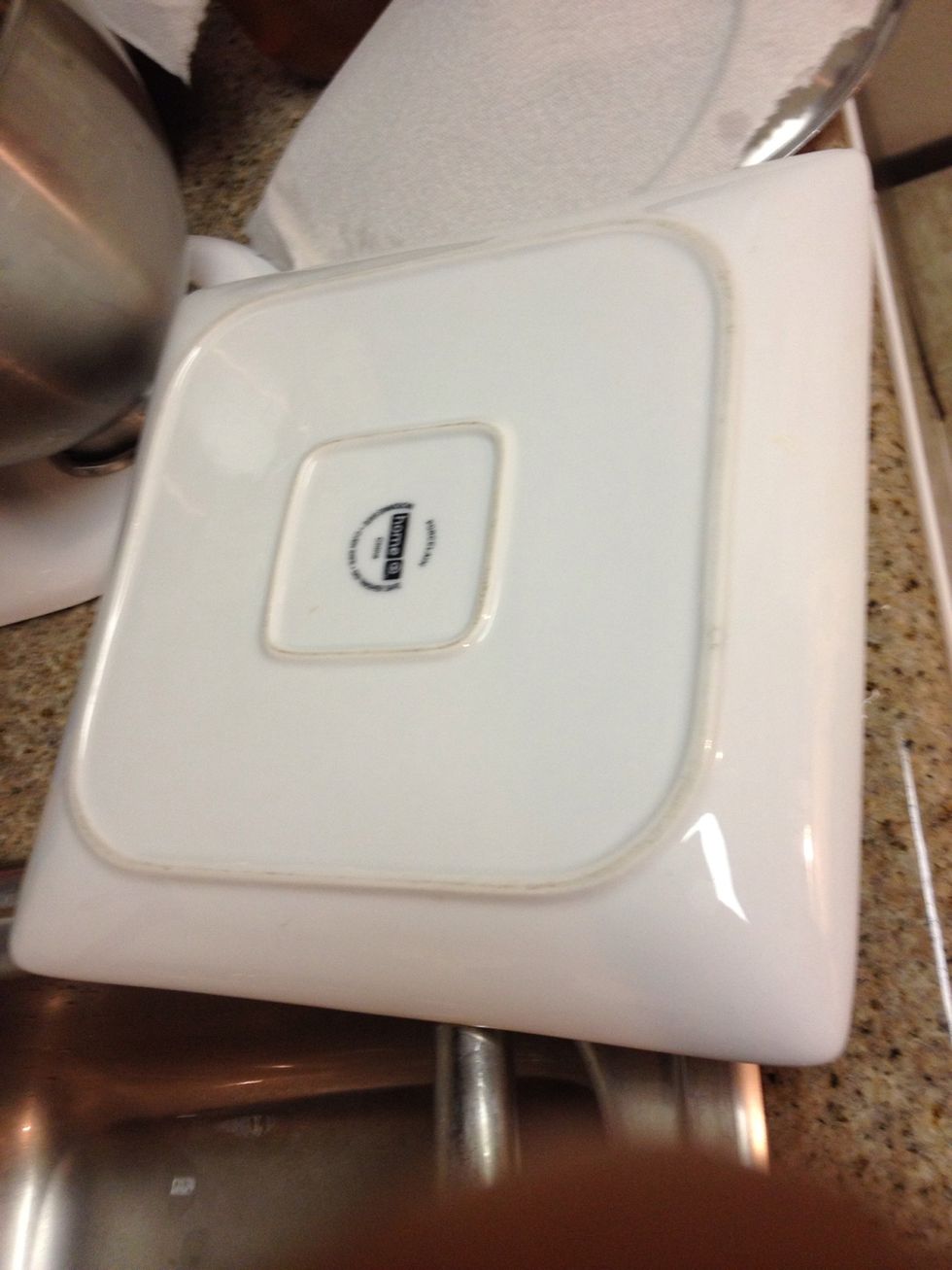 Remove the lid and paper towel and put your serving dish upside down on top of it.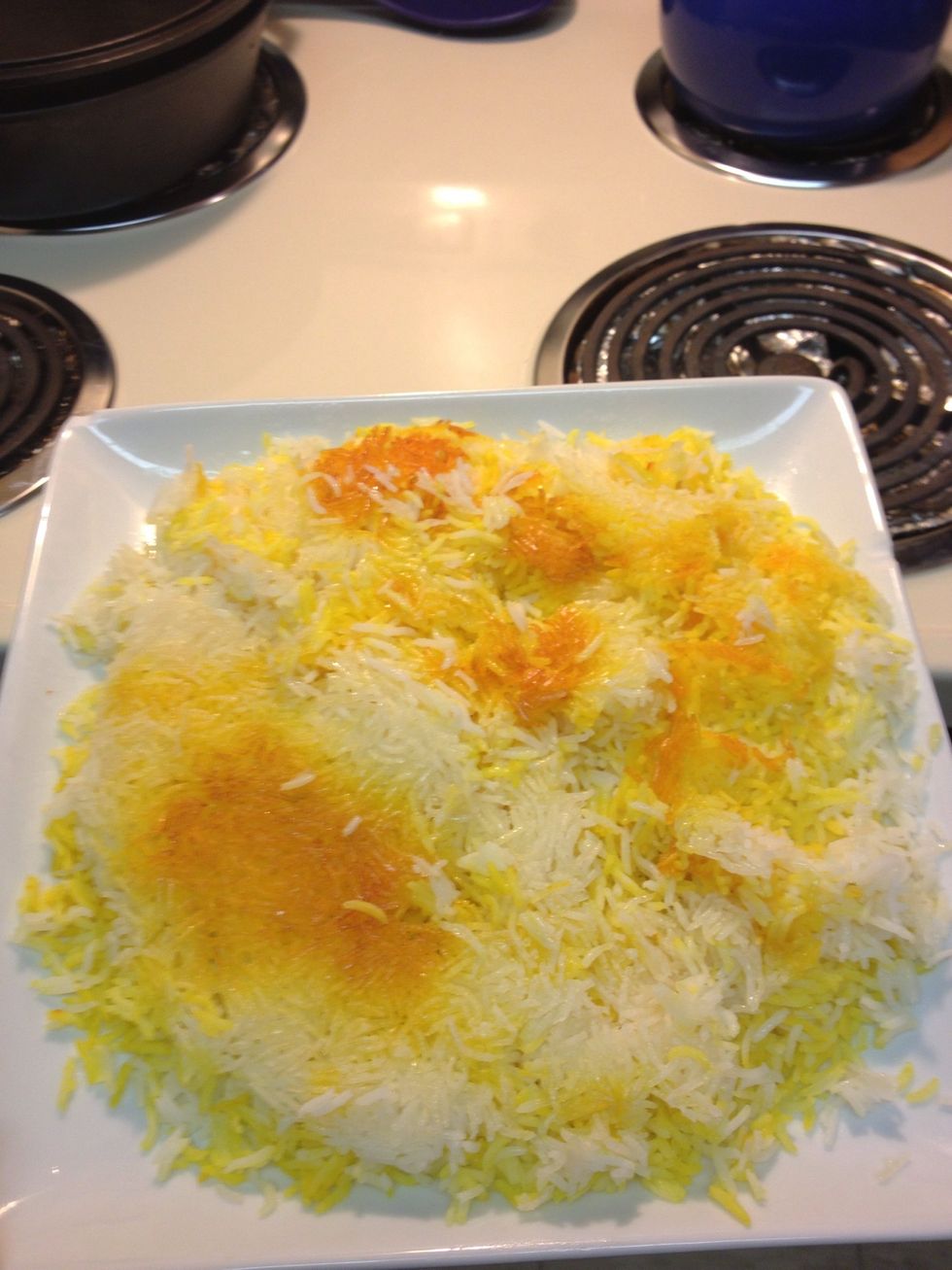 This one didn't come out perfectly clean Don't fret! Try tapping on the pan to loosen then use a knife or spatula to carefully pry Tadiq from pan. Also could have used a little more heat/time to crisp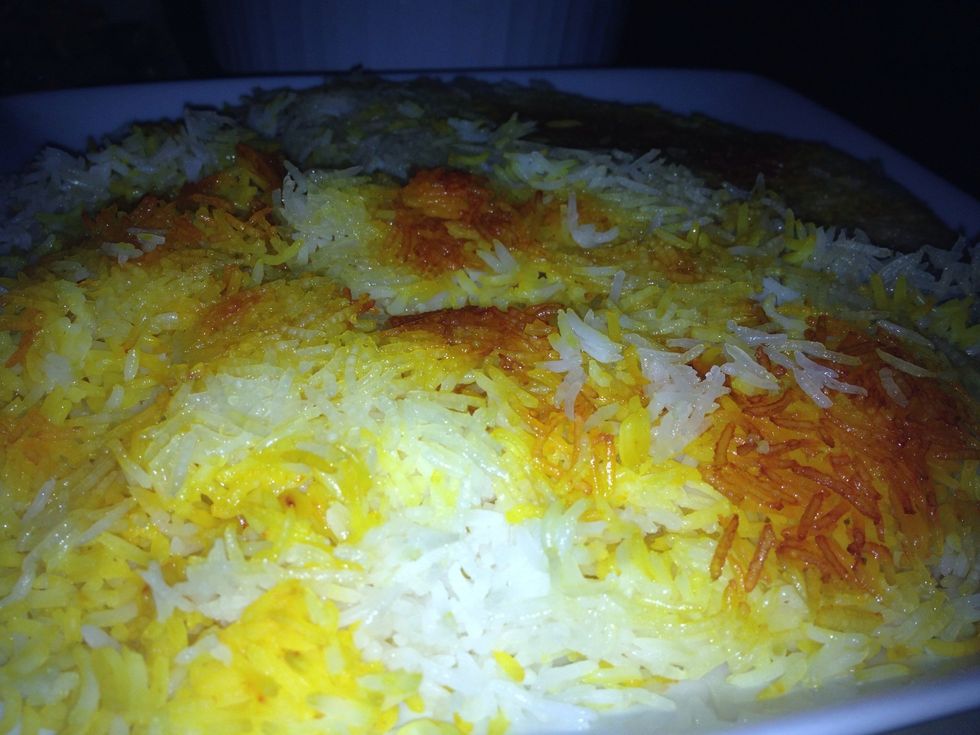 Crunchy goodness. The rice can stay plated like this in a warm oven for 20 minutes or so. The kababs and tadiq should be started around the same time to have everything ready together.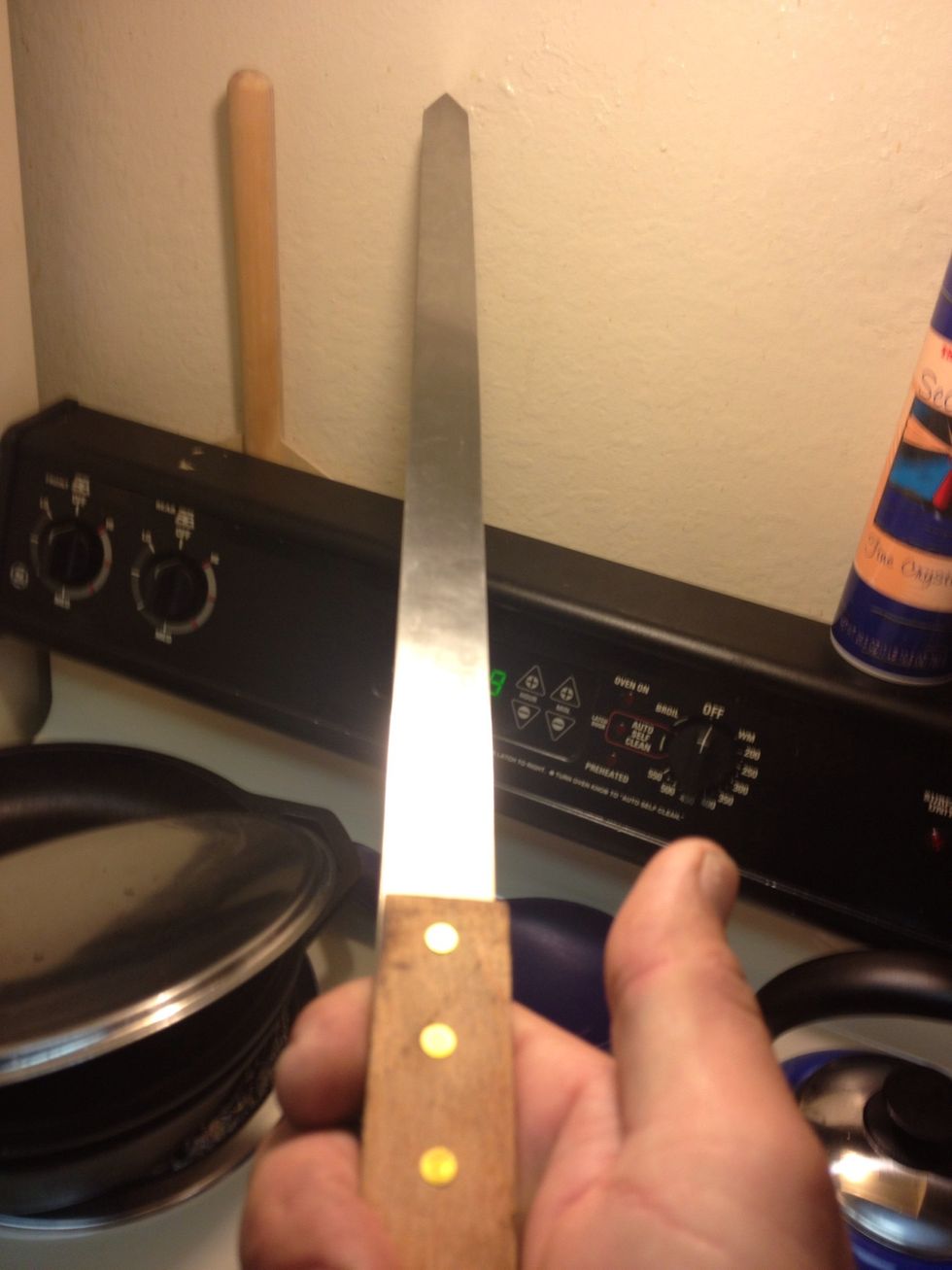 Skewers or swords? they're 24" long, 1" wide and flat. Do not attempt Kabab Koobideh without these! When I'm in a rush I'll use my gas grill and make patties instead.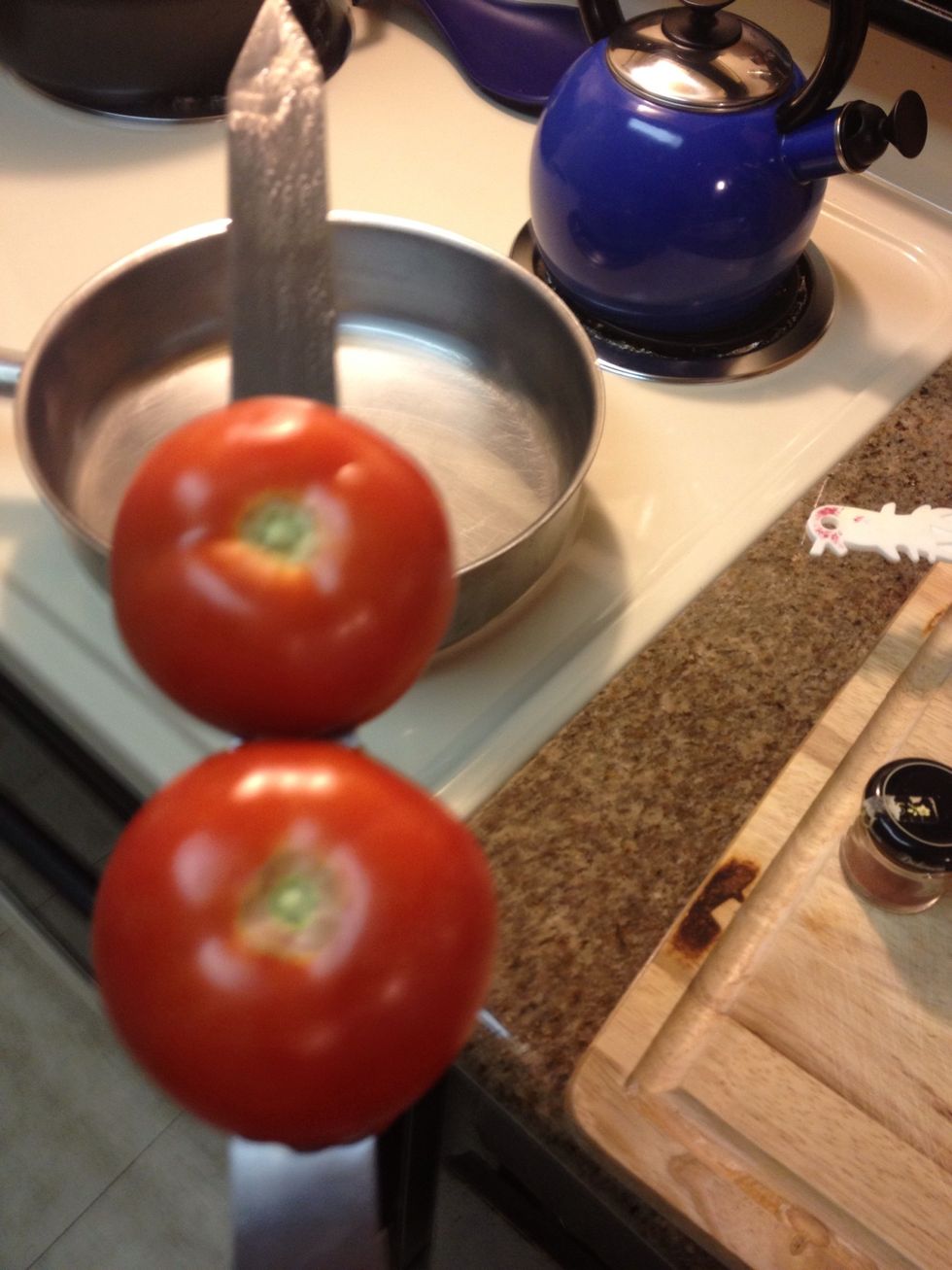 Stab a couple tomatoes. You can add an onion too. Get these on the grill first & cook for about 10 minutes then finish in a warm oven for another 7-10 minutes until soft.
Kabab time!! Portion out about 1/3rd of a pound per skewer.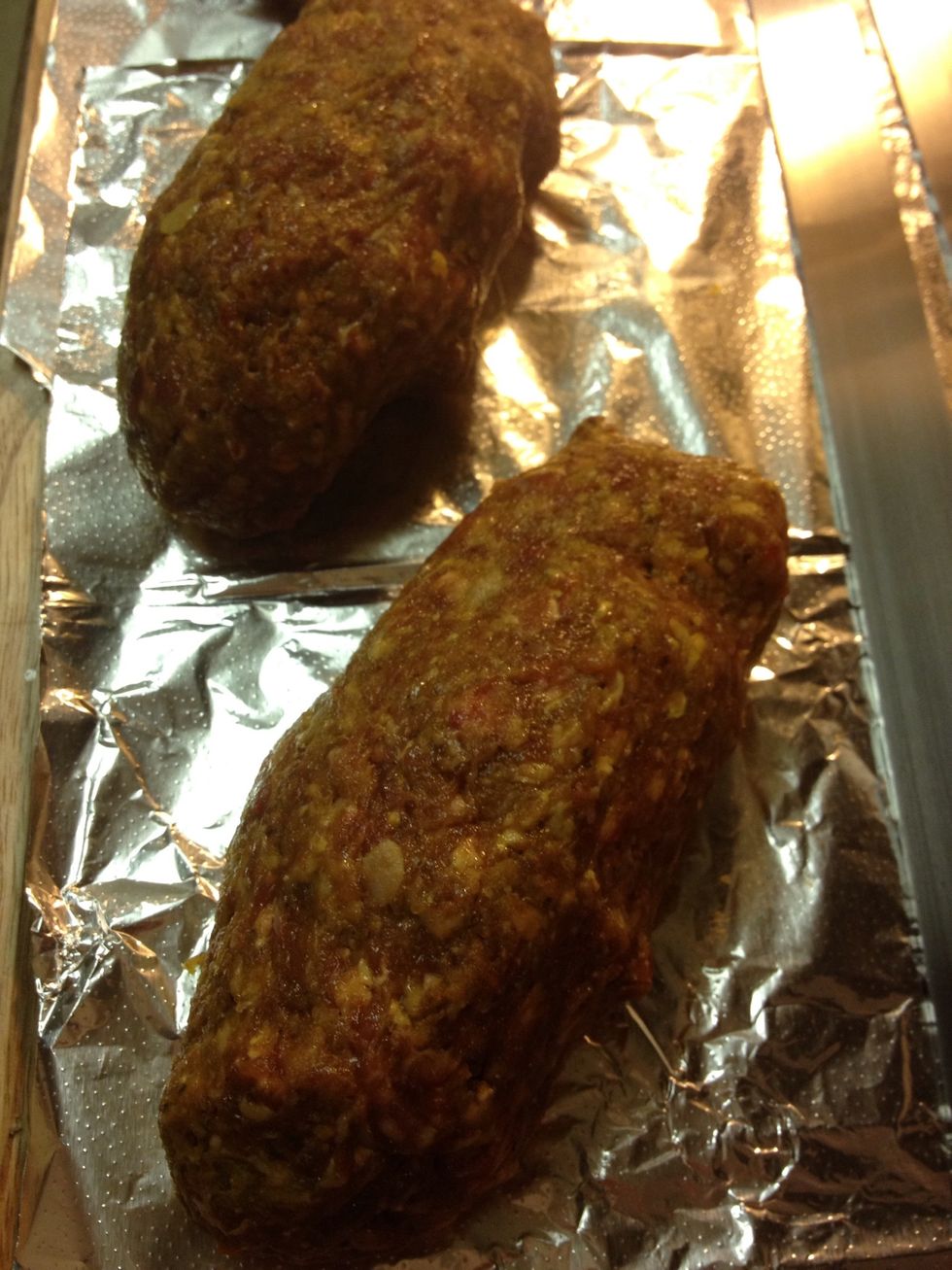 Shape into 5" logs. Great video on Youtube By ChelowKabab P2 unfortunately it's in Persian! Google "Kabab Koobideh" it's the first video that pops up and watch a master's technique regardless.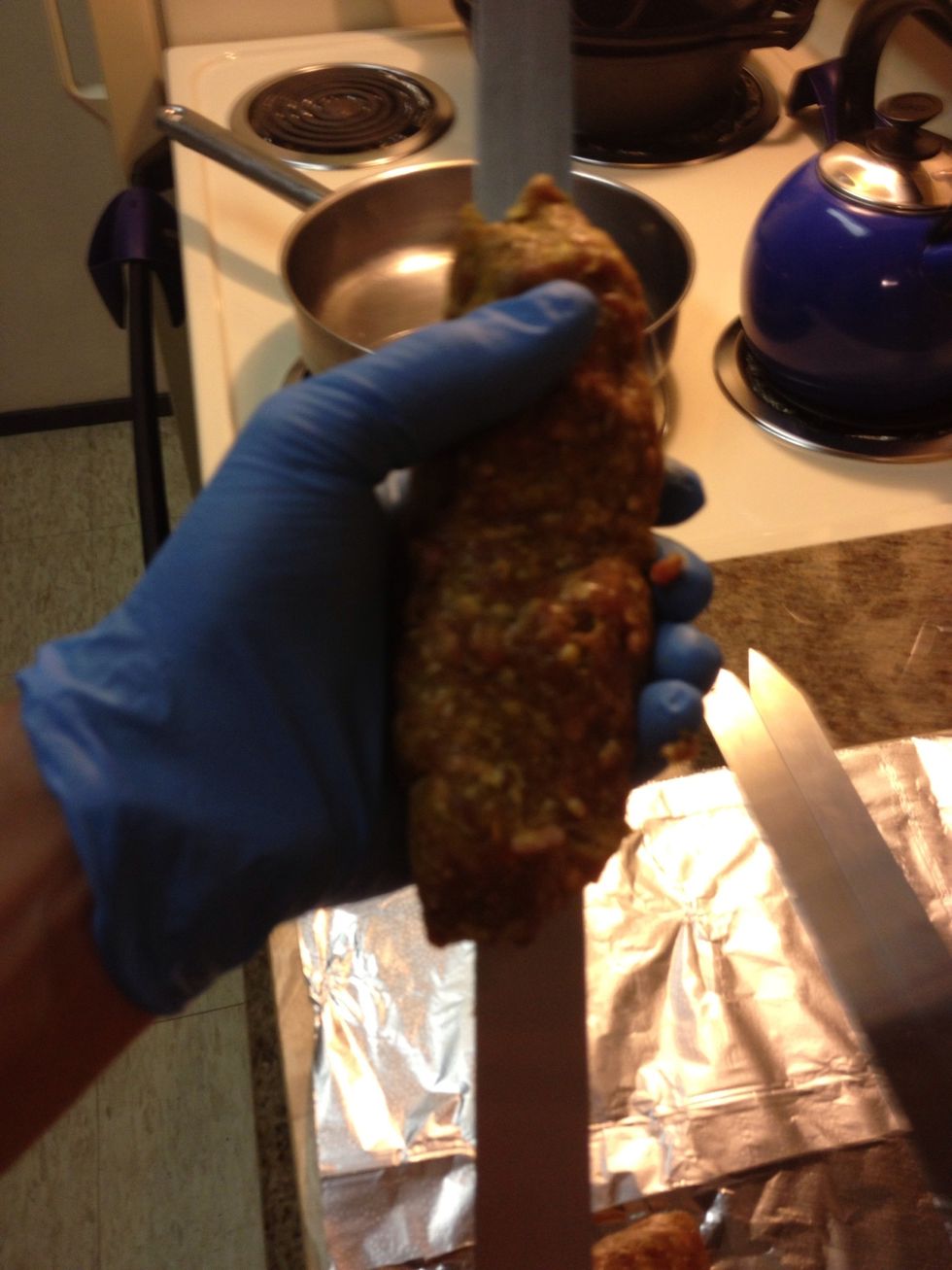 Push the sword into the meat 6" from the top and start working your way down squeezing the meat evenly as you go. The finished kabab should be at least 12" long if you thinned it out enough.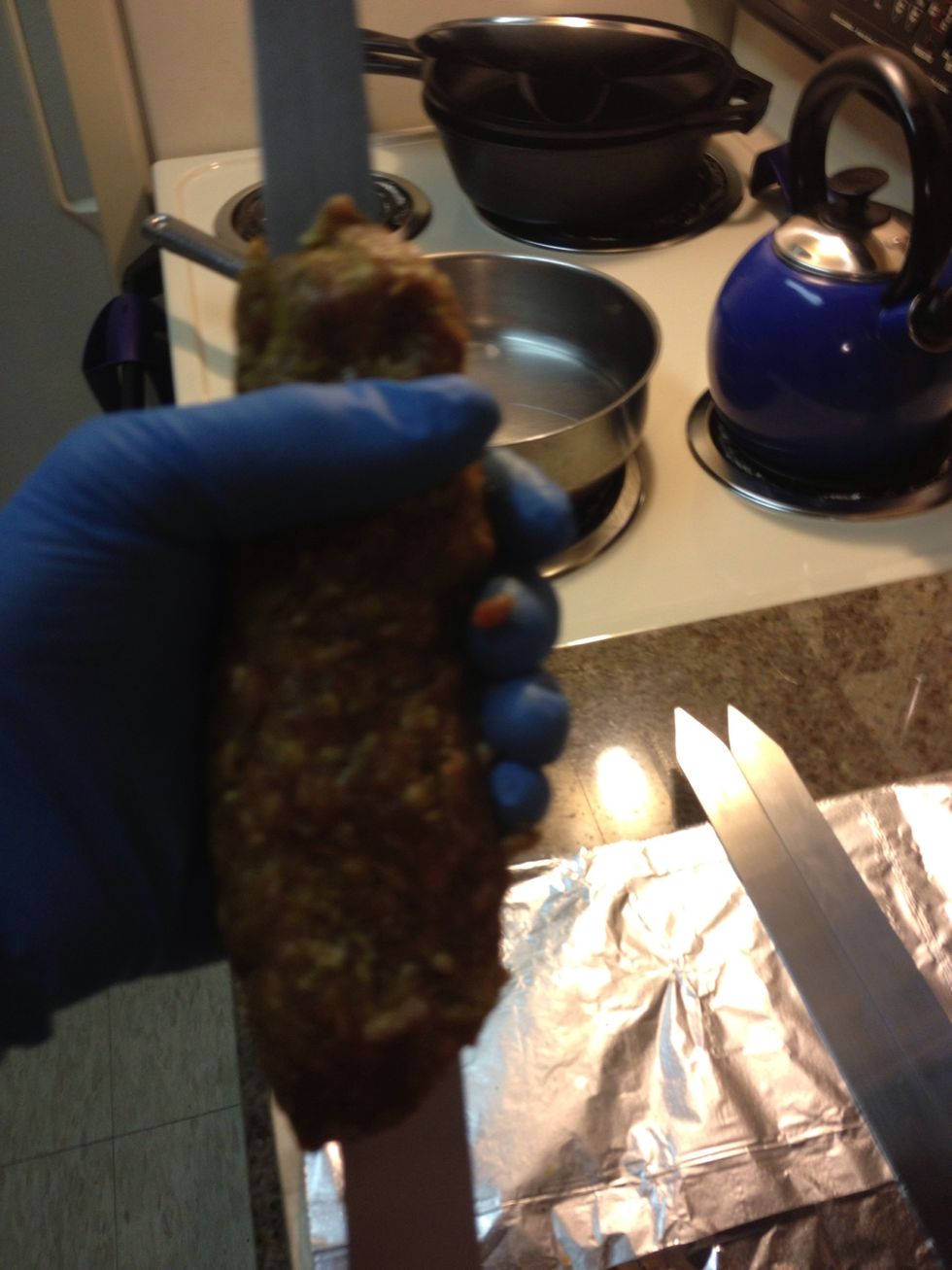 The finishing touch is to squeeze your thumb into the meat to give it the authentic ridge look.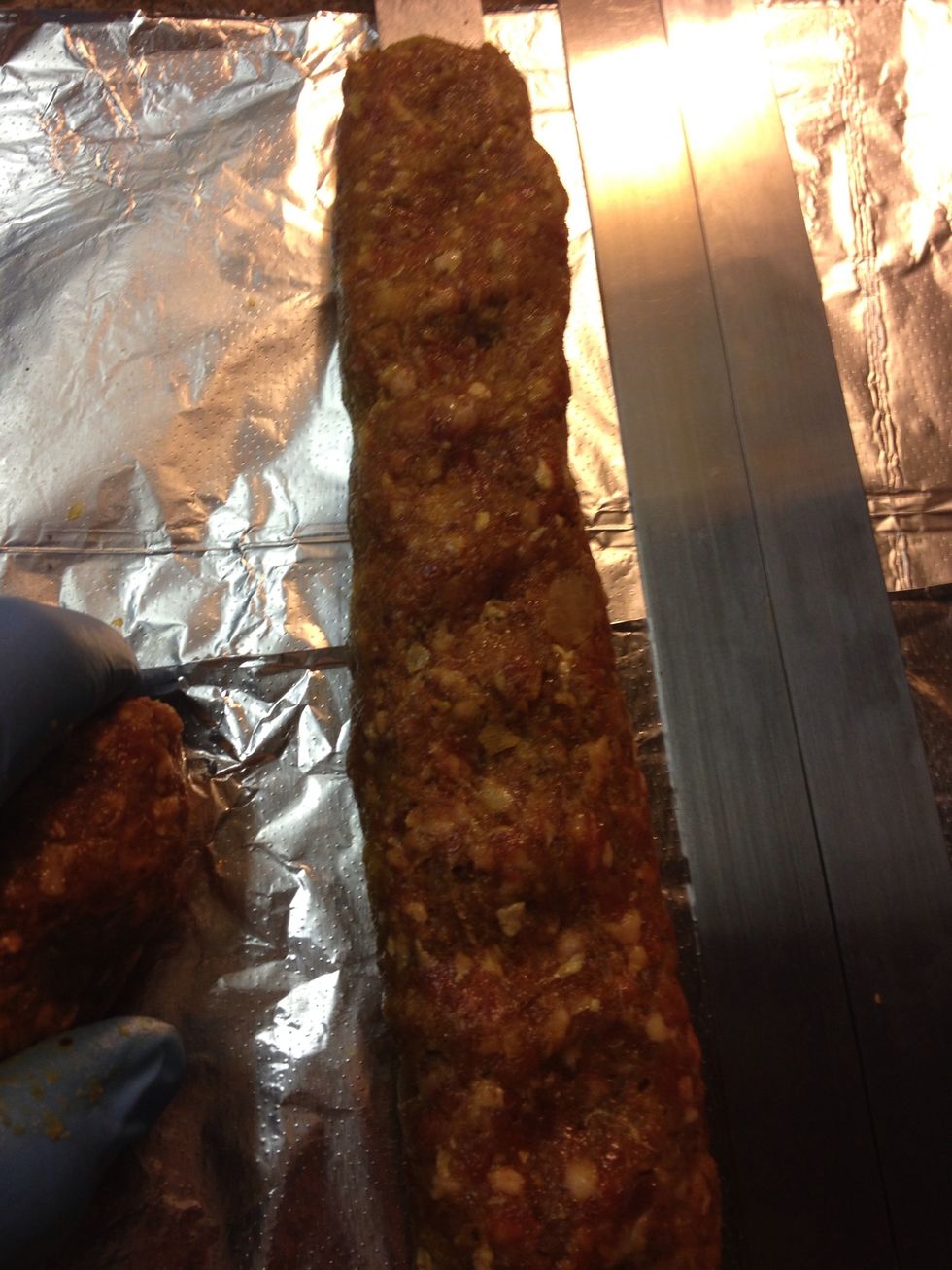 Support the kabobs with a board until ready to cook.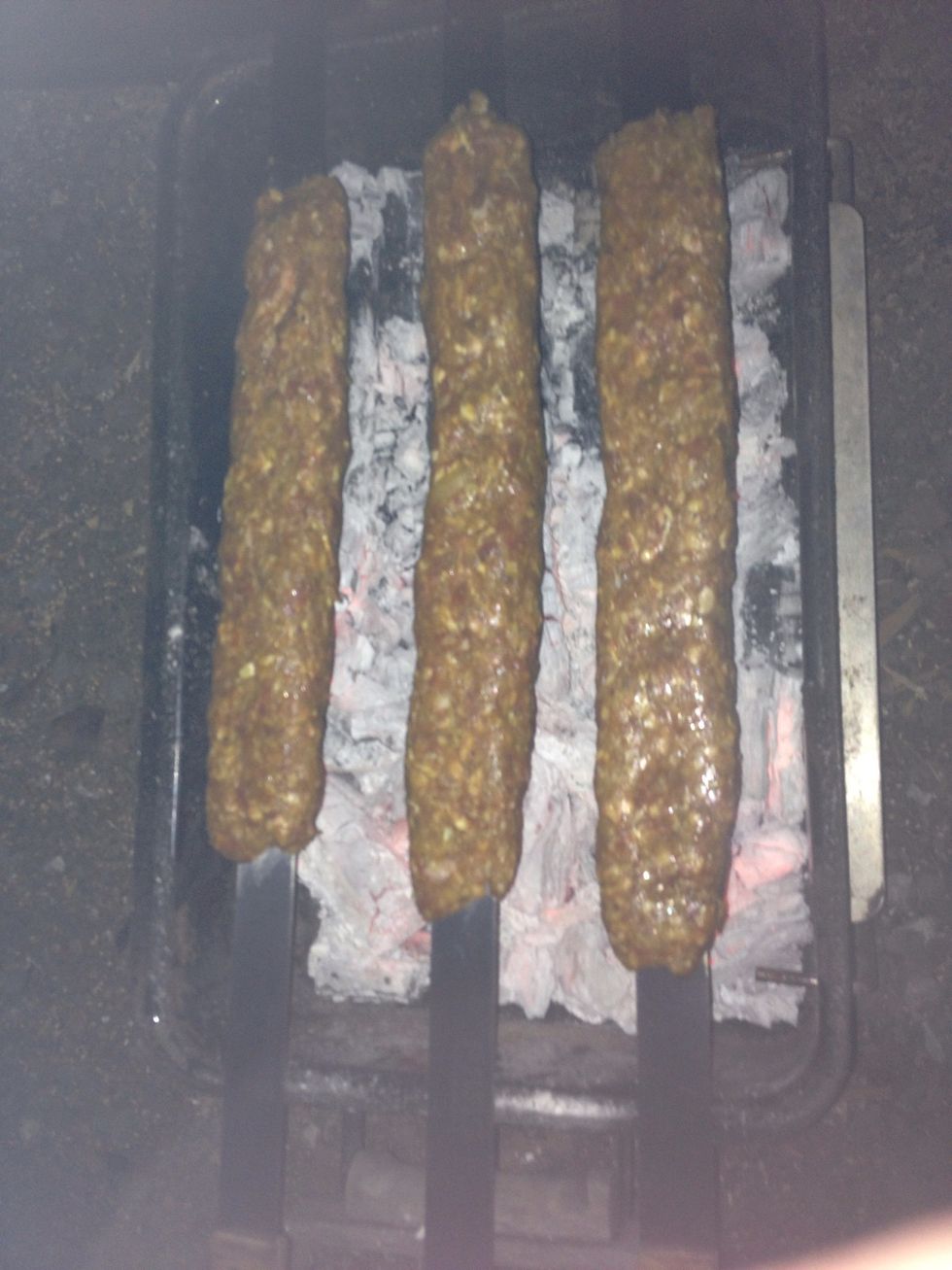 Once charcoal is greyed over put on meat. Squeeze the ends one last time to ensure the kababs don't fall apart. If it starts to break repair it before the whole kabab dominoes and all meat falls off.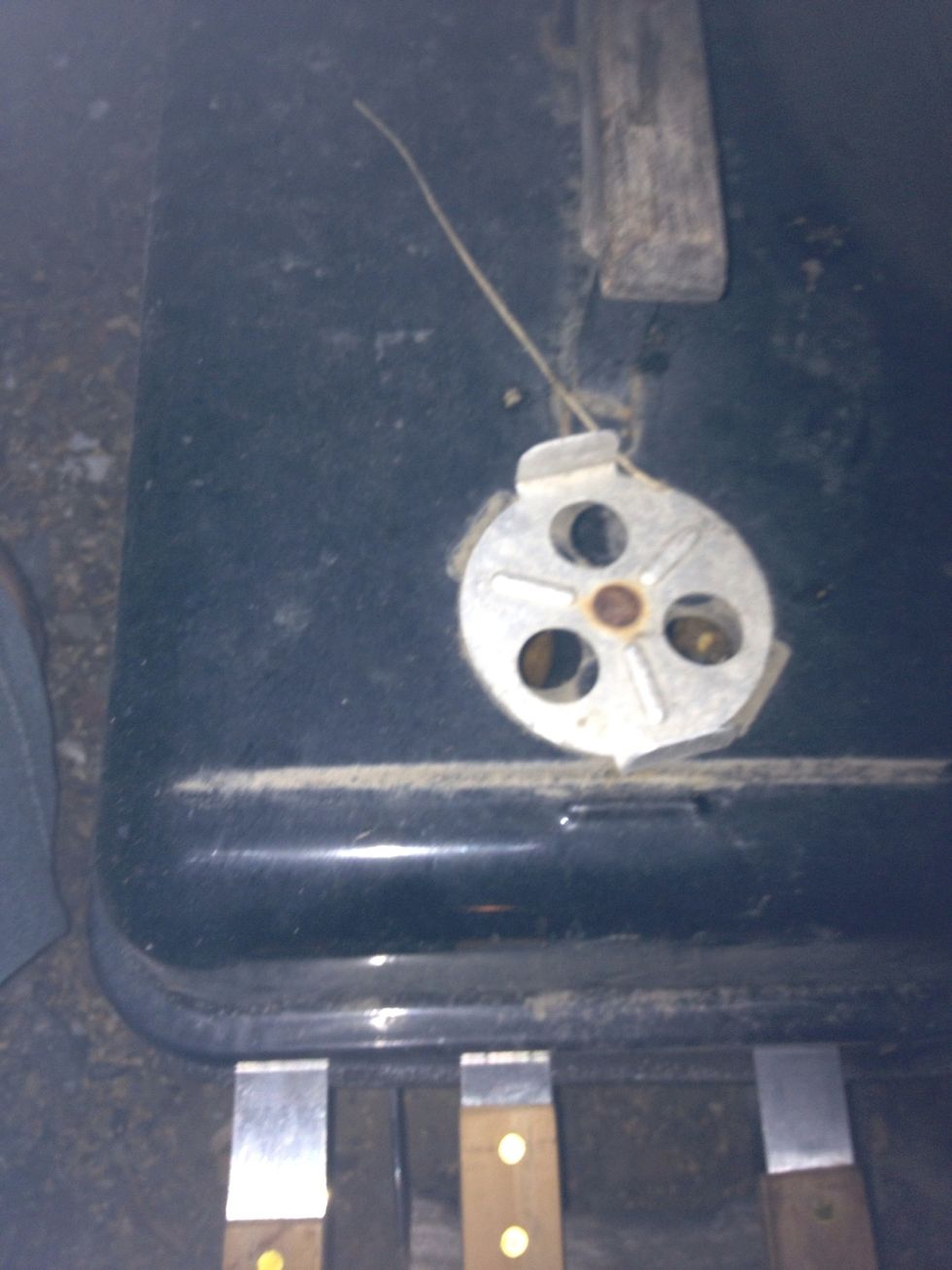 I put the lid on for a minute once both sides were slightly charred . Rotate Kababs every minute or so altering position/side/direction. You want them evenly cooked for 10 minutes.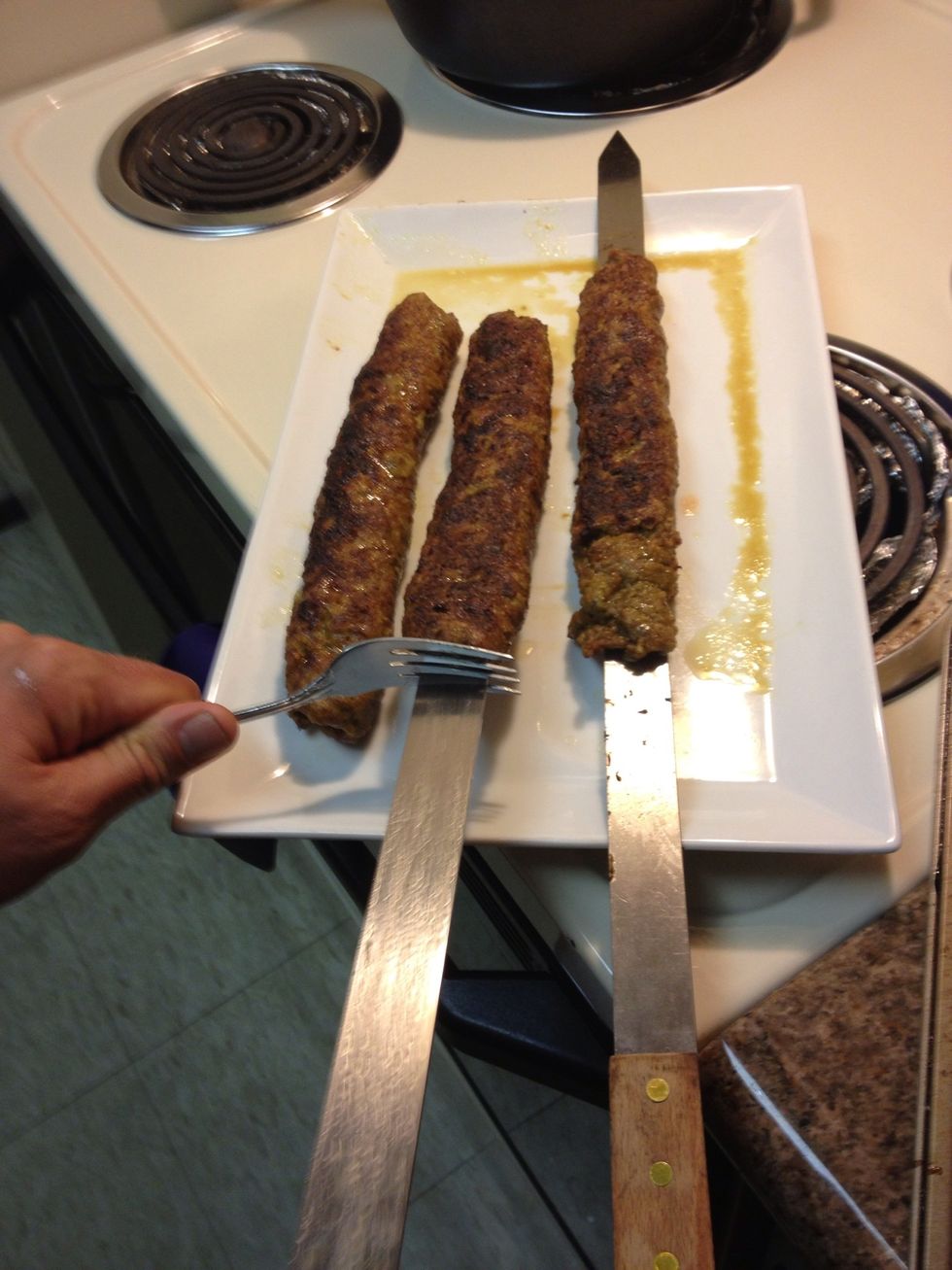 After 10 minutes remove kababs from grill and pull meat off skewer by using a fork to hold meat in place and slide out the skewer.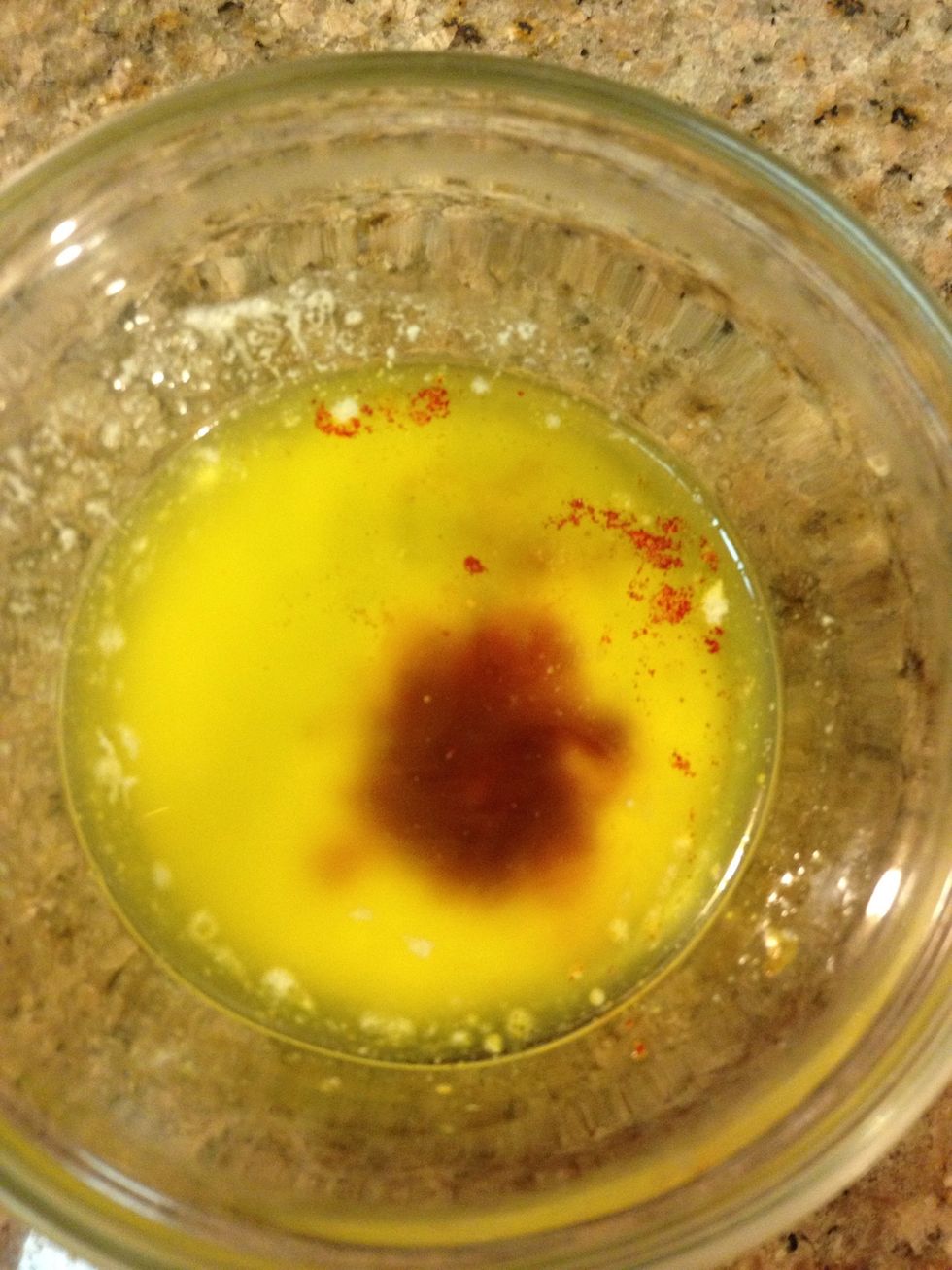 Optional saffron butter basting sauce. Melt 2 tbsp butter add 1/3 tsp saffron and a couple drops of water.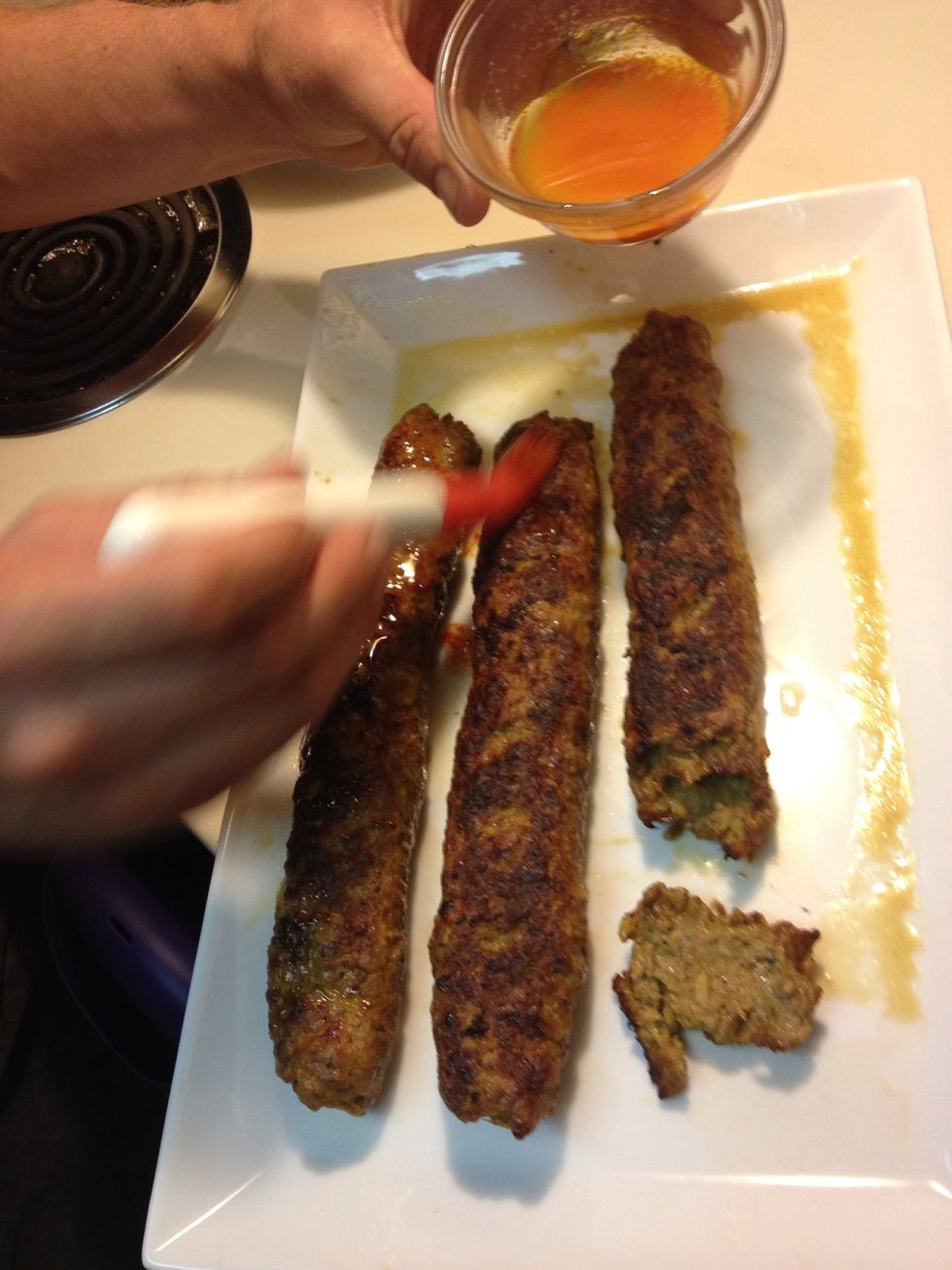 Baste both sides and leave in a warm oven for a minute if other prep is needed.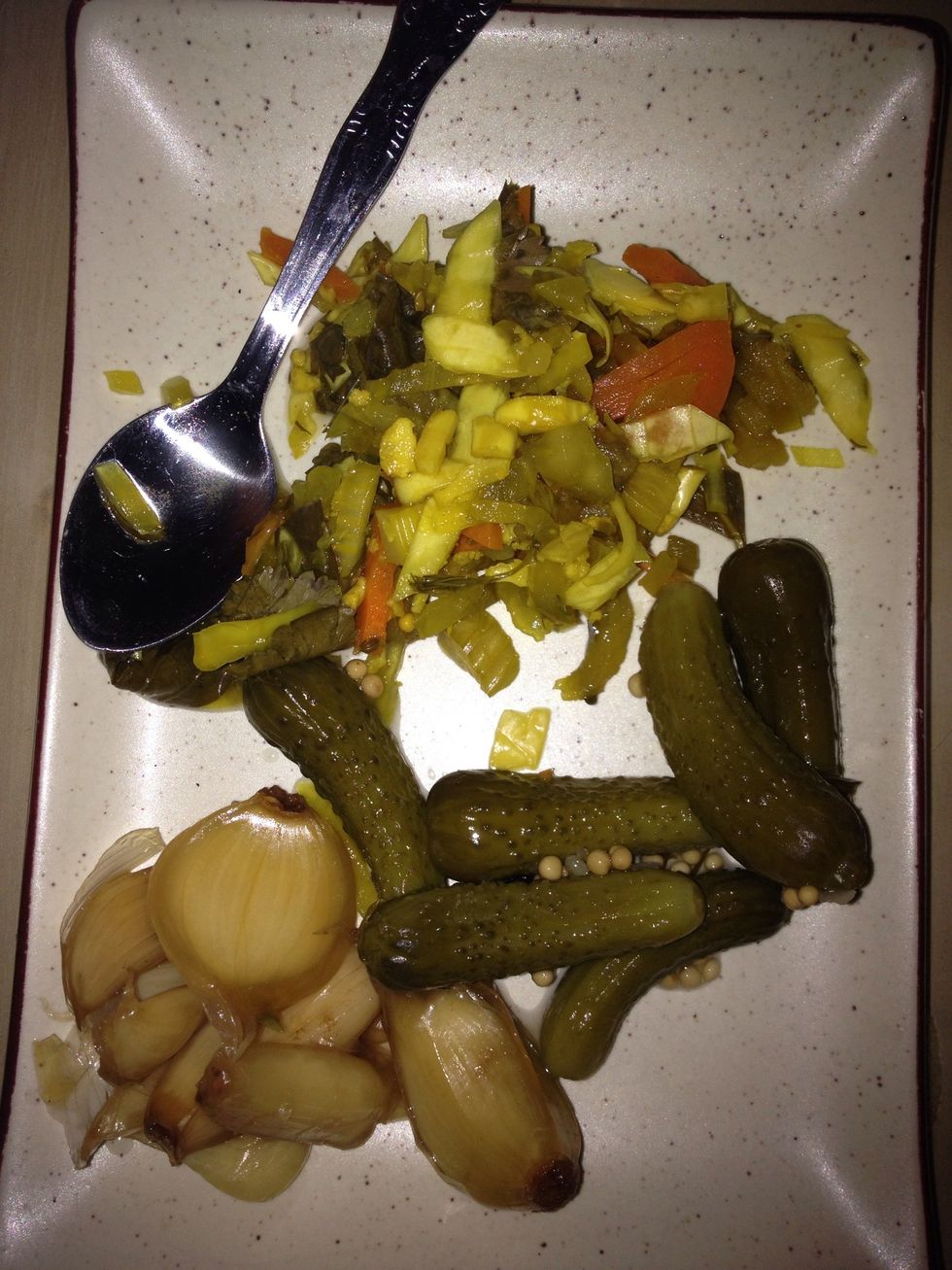 A side of pickled goods is a typical accompaniment. I have Sear Torshi (aged garlic-check my guide on it), Torshi Makhloot (a pickled vegetable mix), and Cornichons.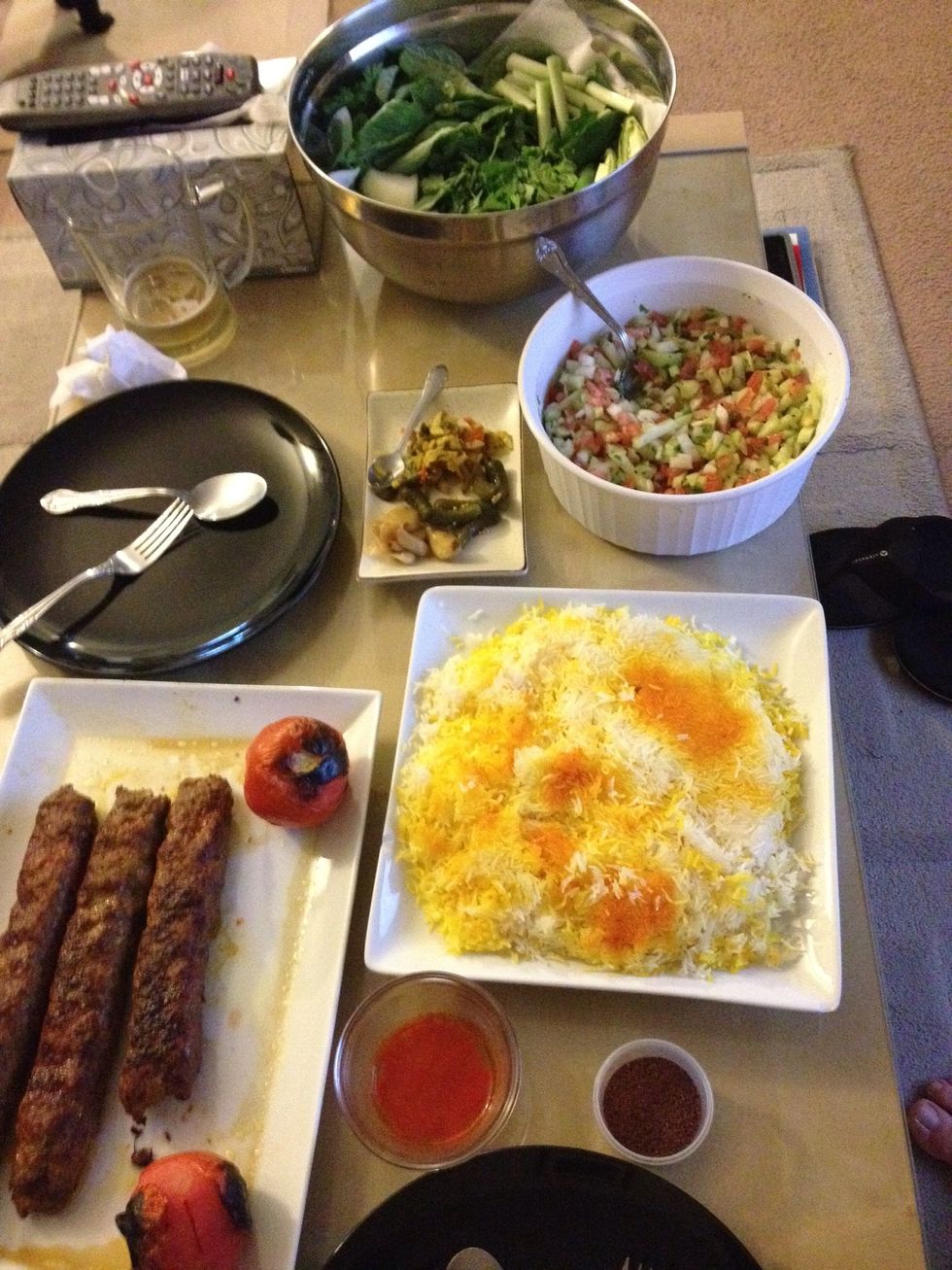 I forgot yogurt maybe some flatbread but this is the full spread.
Nooshe jan! (Bon Apetit)
Kabob Koobideh
2/3lb Ground lamb
1/3lb Ground beef
1.0Tbsp Sumac
1/4tsp Ground Saffron
3/4Tbsp Salt
1/2tsp Pepper
1/4tsp Turmeric
1/4tsp Smoked Paprika
1.0 Egg
1/2Tbsp Panko breadcrumbs
1/3 Yellow onion
Salad Shirazi
1.0 Large seedless Cucumber
1.0 Medium Onion
2.0Tbsp Parsley
2.0 Large Tomatoes
3.0Tbsp Lemon juice
3.0Tbsp Olive oil
Pollo with Tadiq
1/2c basmati rice
1/2tsp Ground saffron
1/4c Coconut Oil
3.0Tbsp Water
Sabzi
1.0bnch Basil
1.0bnch Parsley
1.0bnch Cilantro
2.0 Jalepenos
1.0bnch Green Onion