How to make juicy rosemary & garlic lamb burgers
Perfect for a summer BBQ ☀Serves 3 chunky large burgers or 4 medium BBQ flat burgers
310
Go into the garden and cut some fresh rosemary 🌿😊. If not buy fresh, dried just doesn't have the same taste.
Snip off some healthy stems and rinse thoroughly 💦. The recipe calls for 4 stems but I used about 6 here. You can use 4-5 if you don't want the rosemary taste to be too strong.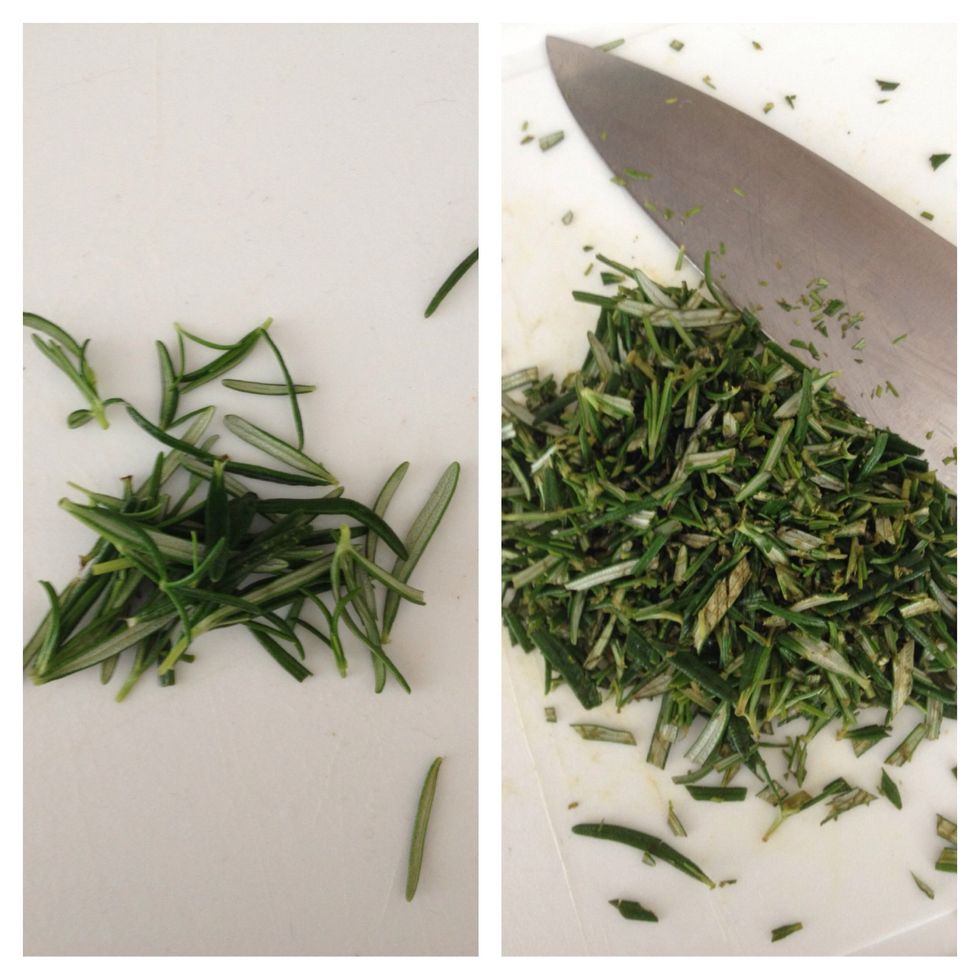 Pick off the leaves and place on chopping board. Cut the rosemary leaves with a large knife, leave chunkier pieces for a rustic burger or finely for a more refined taste. I like mine rustic .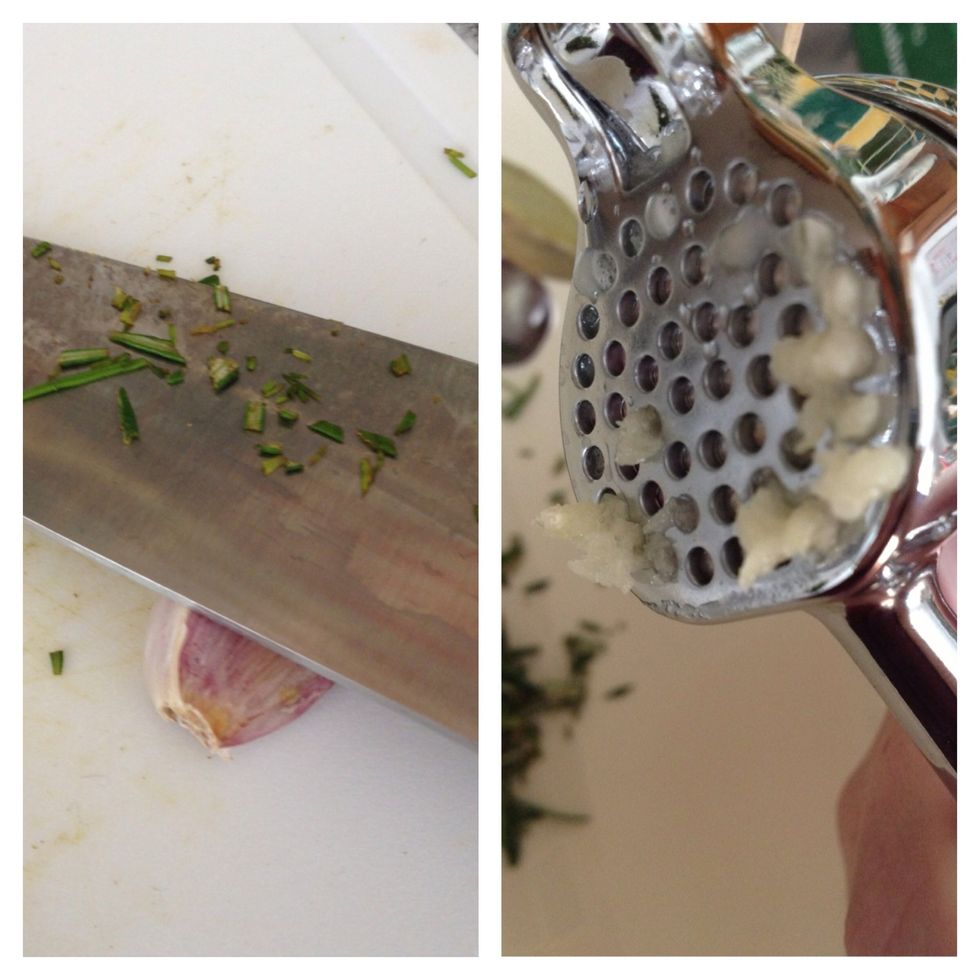 Crush and mince 3 garlic cloves.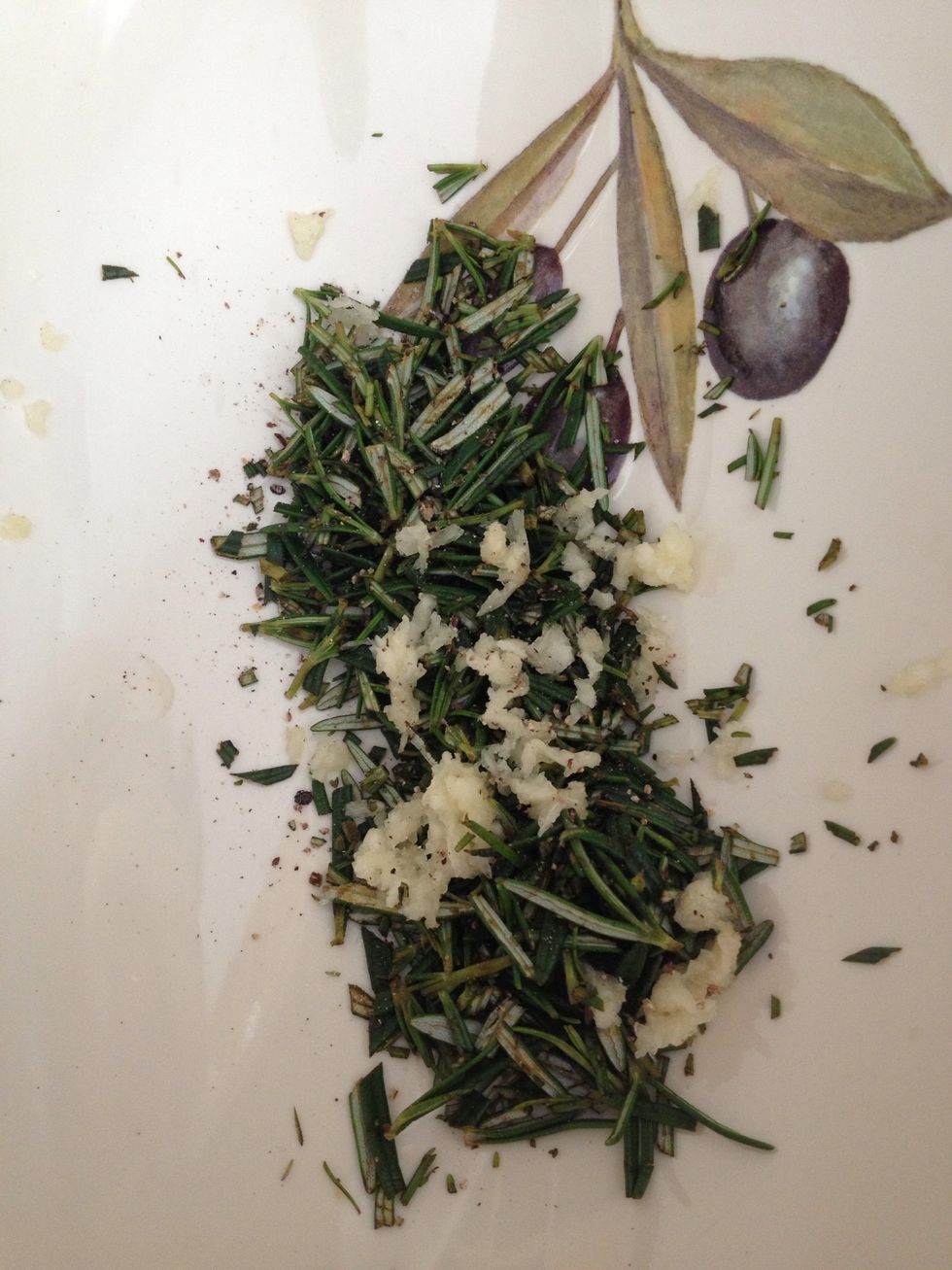 Put all together in a large mixing bowl, add a pinch of salt and a dash of pepper. Use a wooden spoon to crush the leaves to release the flavour and mix the mixture round.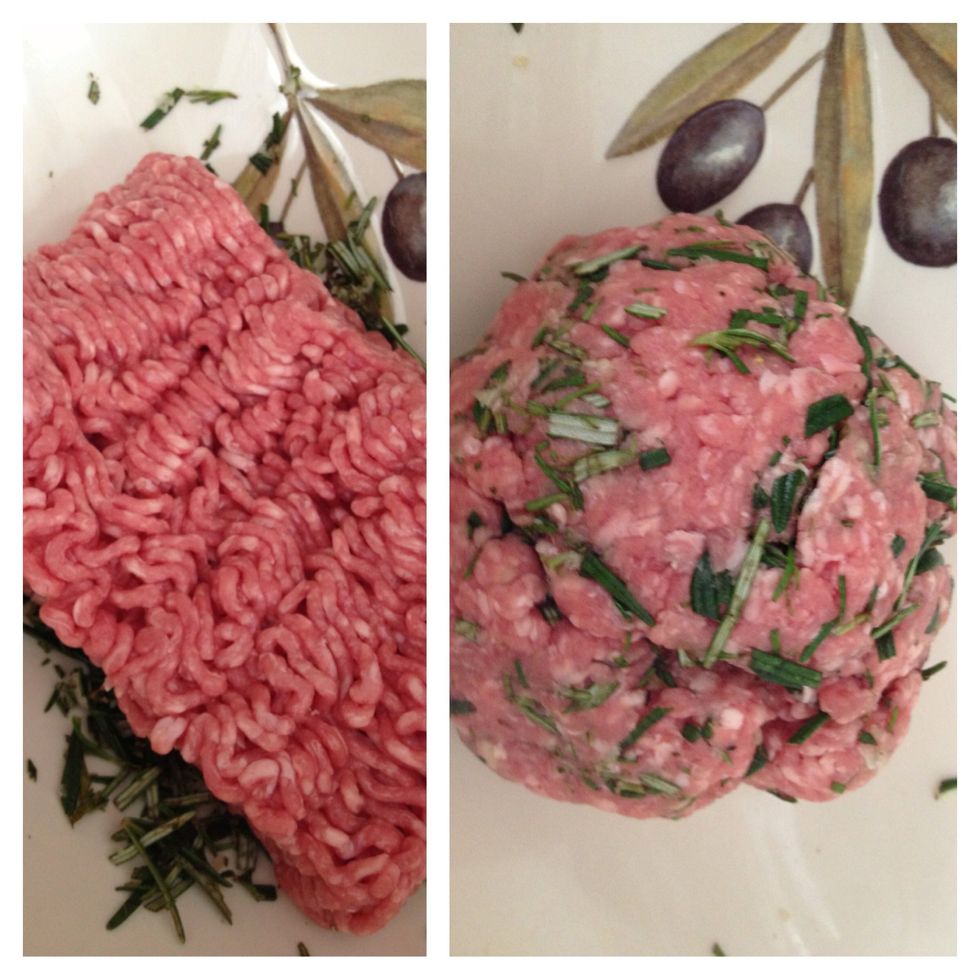 Place the mince ontop of the mixture and incorporate the meat into the herbs. Don't overwork the meat as it can become dry as you are going to mould these into lovely burgers 😊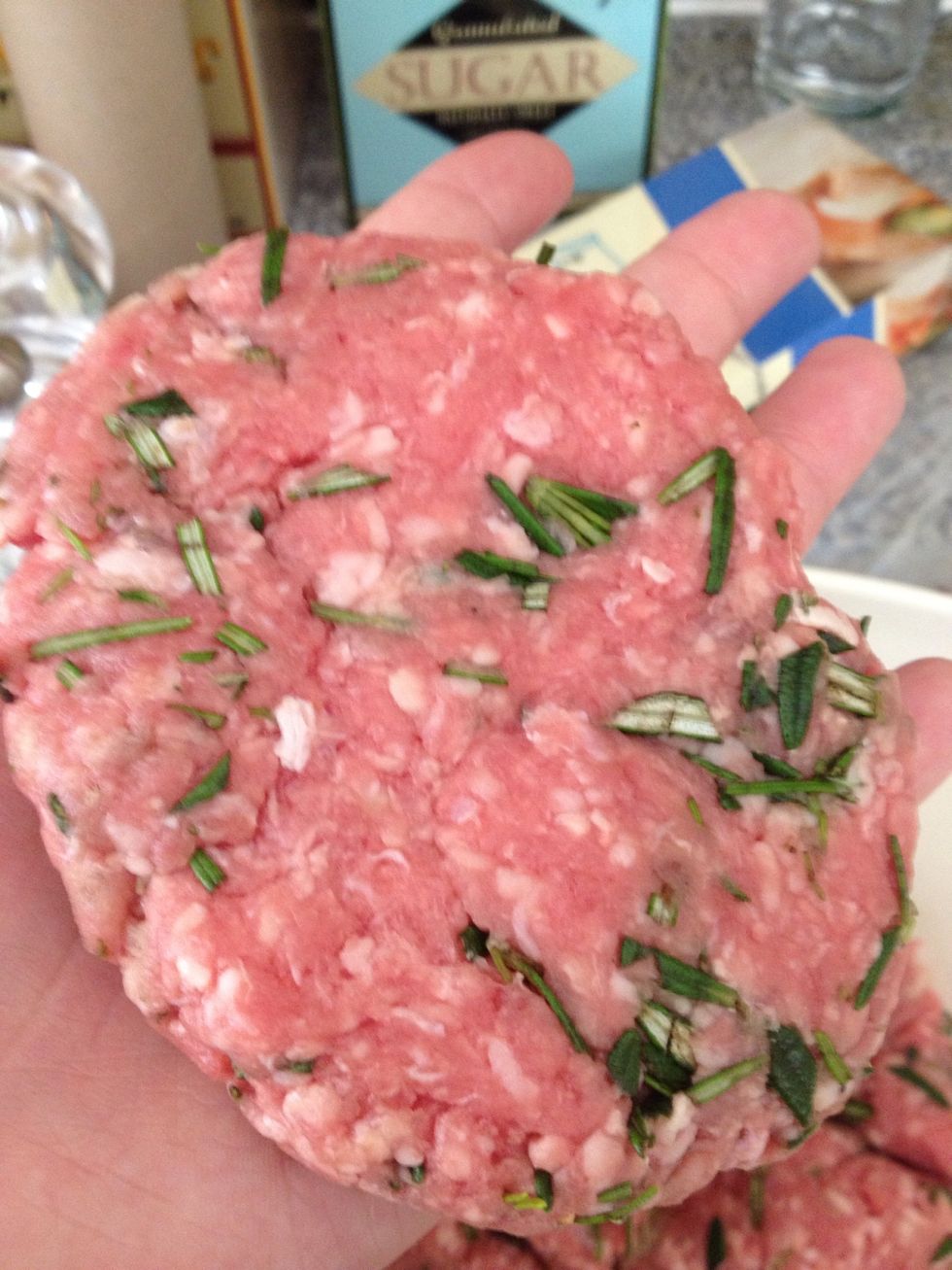 Mould into thinner burgers if you're going to BBQ them as they will be easier to cook all the way through. You could get away with chunkier burgers if you're going to cook them in the pan 🍳
You can put them in a sandwich or ziplock bag to use for later in the fridge or you can freeze them. They will keep for up to 3 months frozen.
Or pop them on the BBQ! Since I'd made these a bit skinnier they only took 10 mins to cook, chunkier burgers may take longer. You can have lamb medium rare etc but I prefer cooked through.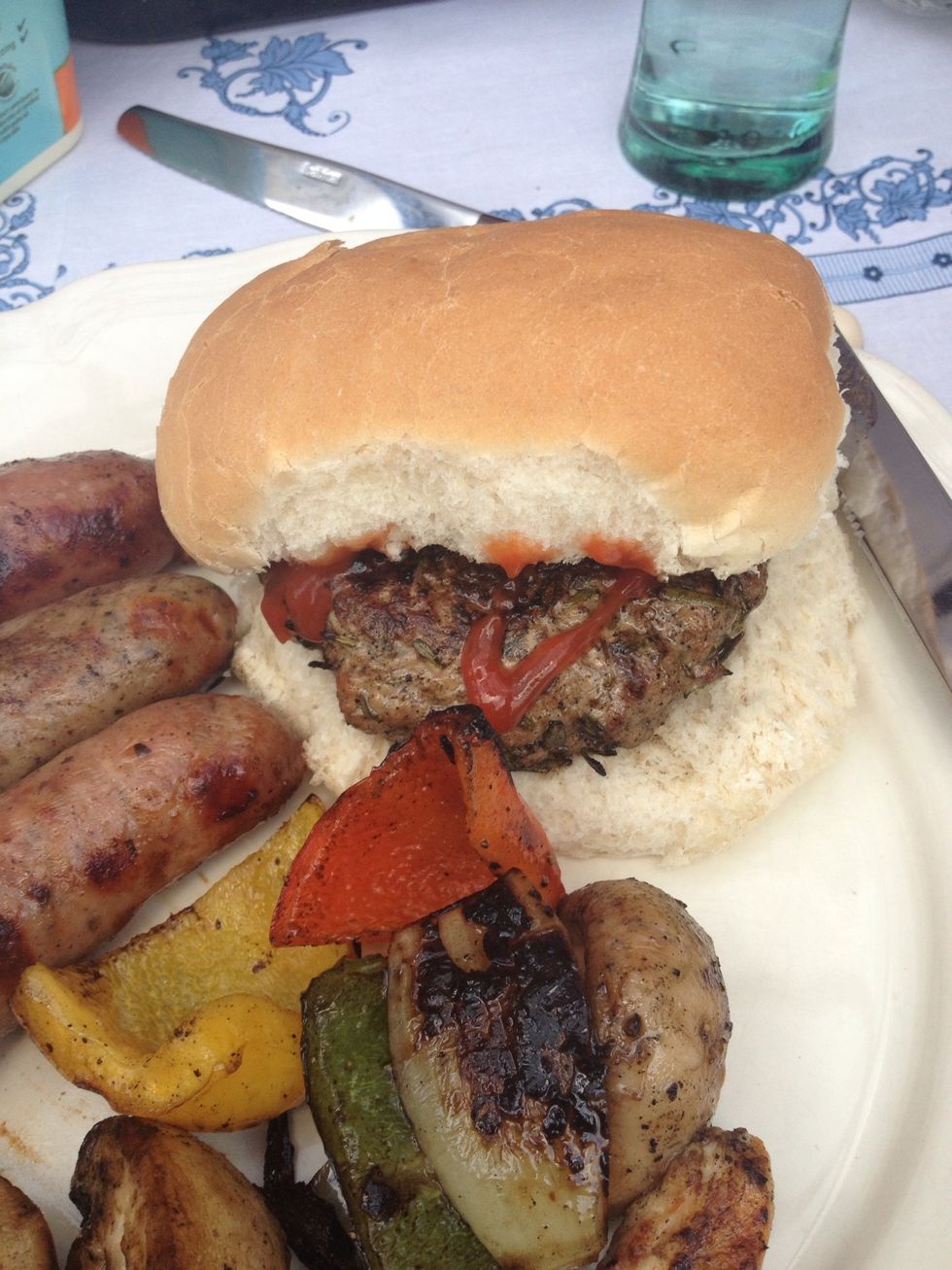 Plate up!
And enjoy! 😃👍 215 kcals & 15g fat per burger.
500.0g Minced lamb
5.0 Stems of rosemary
3.0 Cloves of garlic
Salt
Pepper