First wash and rinse well the chicken. Pat dry with paper towel.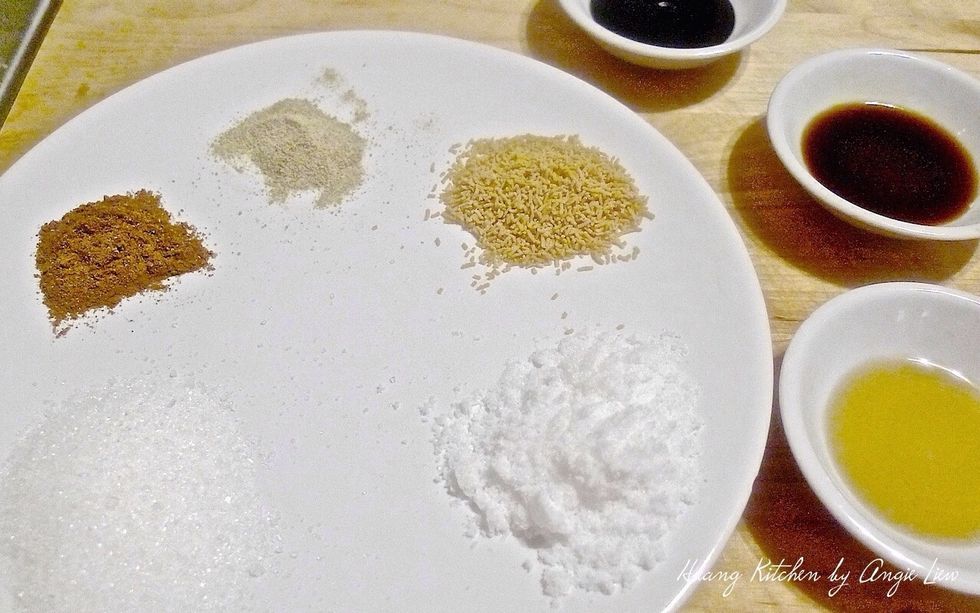 Then gather all the ingredients needed to marinade the chicken.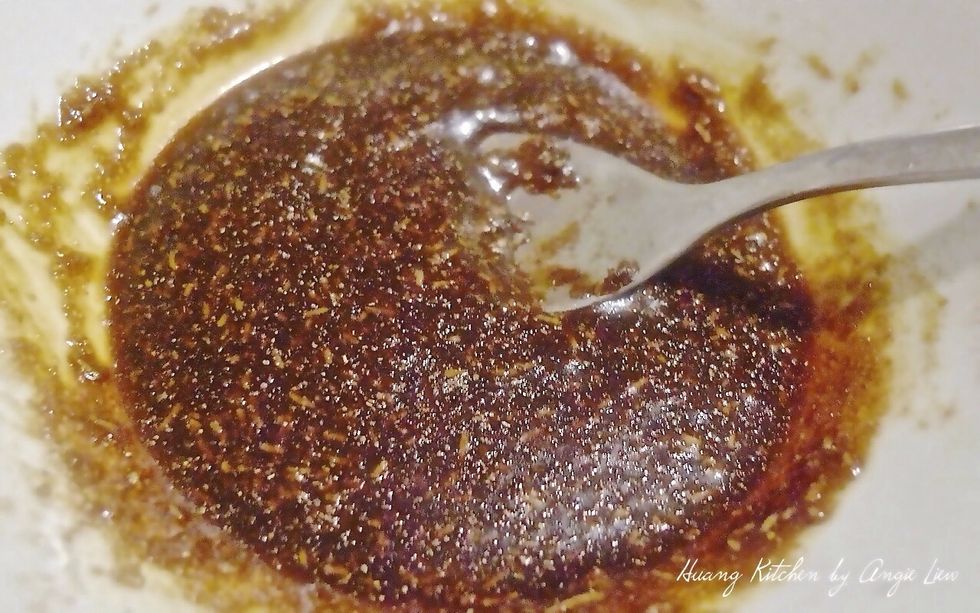 Mix well the marinade ingredients in a bowl.
Using a pastry brush, apply the marinade on outer skin and inner part of chicken.
Make sure to rub and massage the marinade thoroughly into both outer and inner of chicken.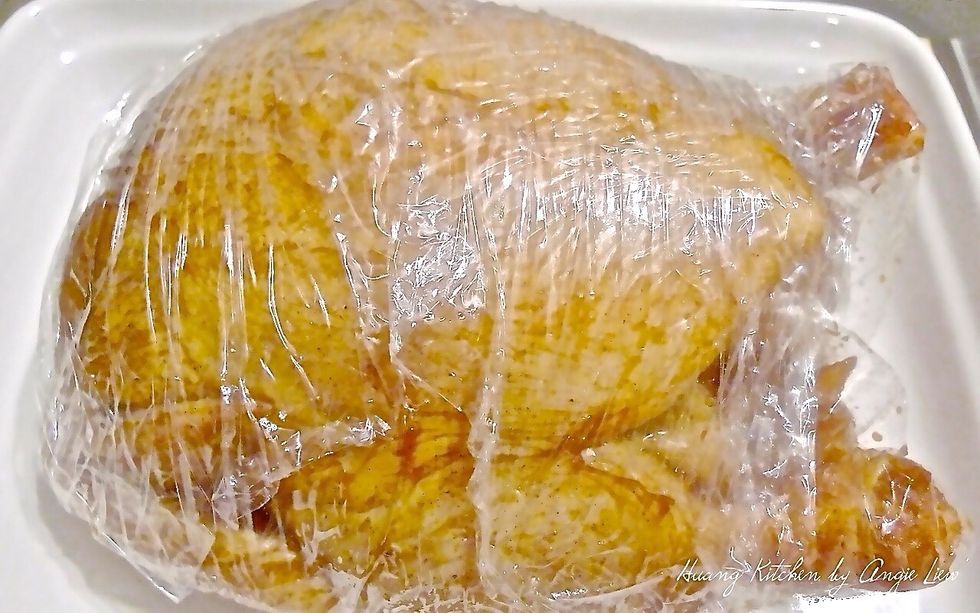 Cover the marinated chicken with cling wrap.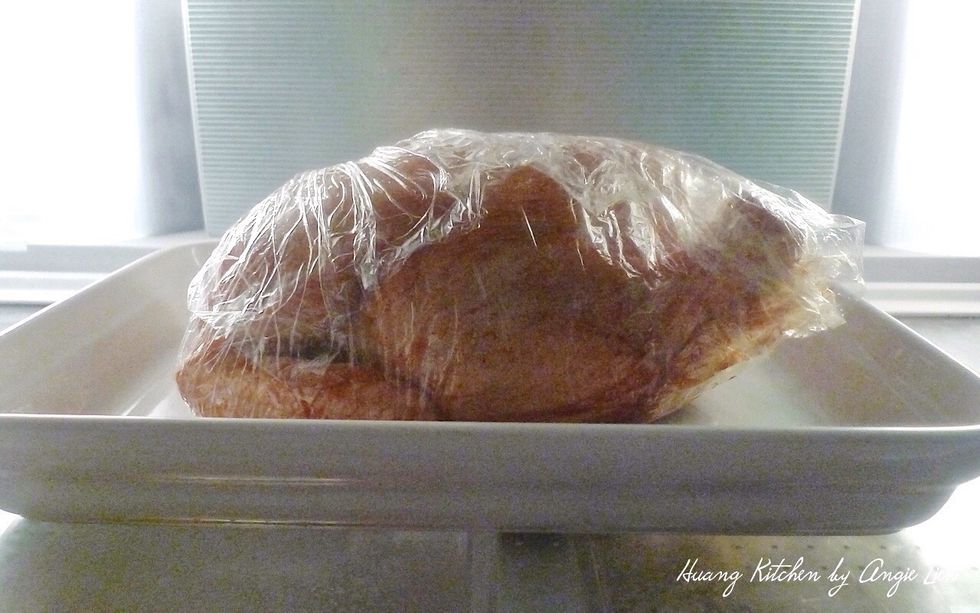 Keep in refrigerator, preferably overnight.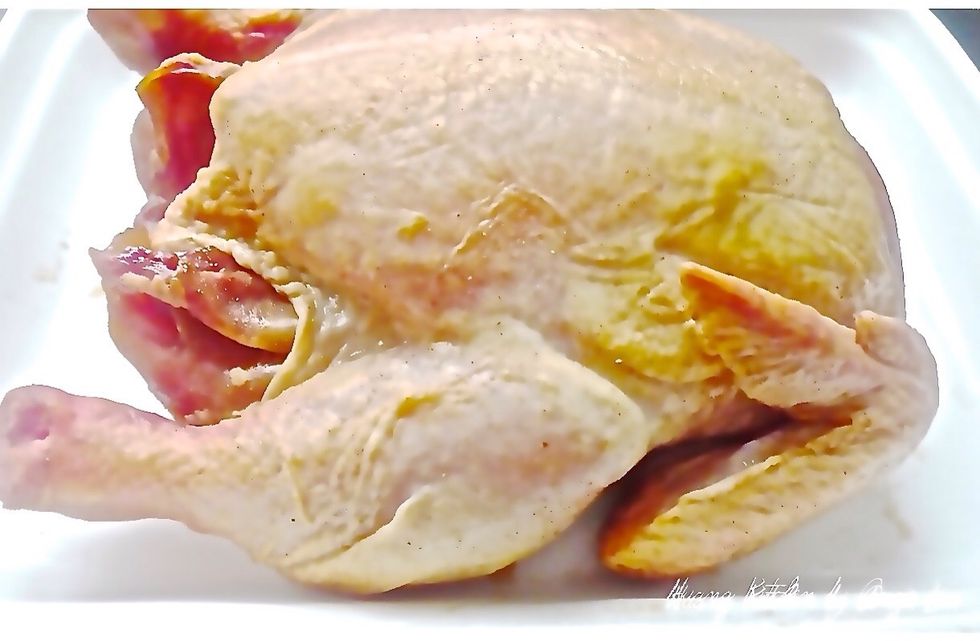 Remove the cling wrap off the chicken the following day. Leave to refrigerate in refrigerator for at least another 2 hours to dry the outer skin of chicken.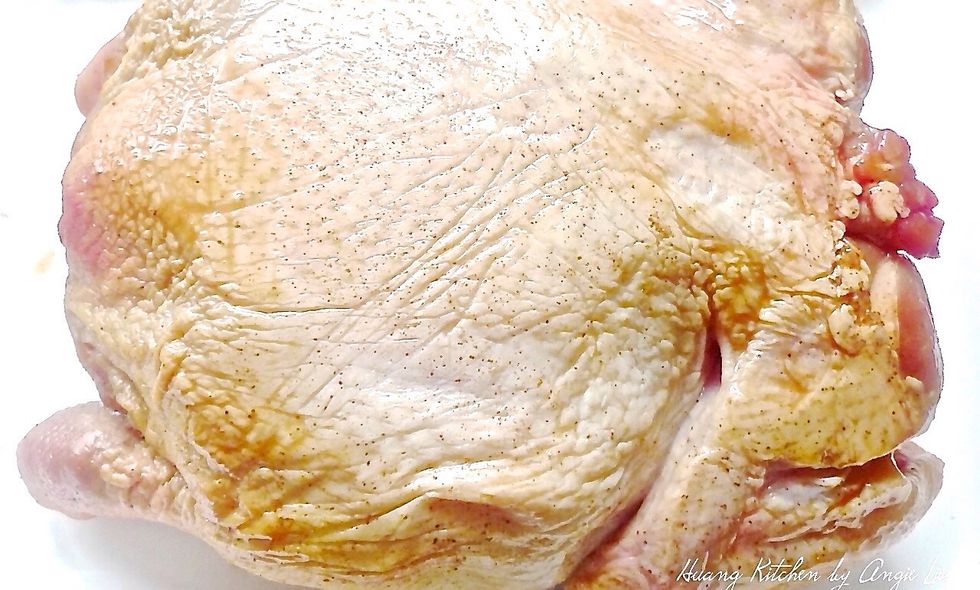 Turn the chicken the other way around after 1 hour of drying in the refrigerator.
Insert chicken fork in middle of chicken. Then secure both sides to it. Next place secured chicken fork into the roaster.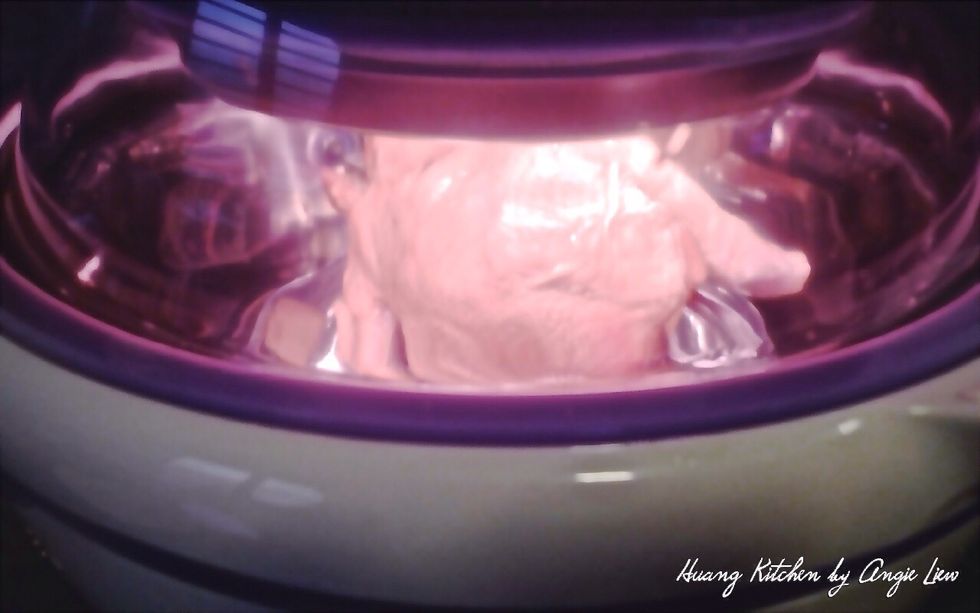 Close the lid of roaster. Set to roast at 200 degree C ( 400 degree F ).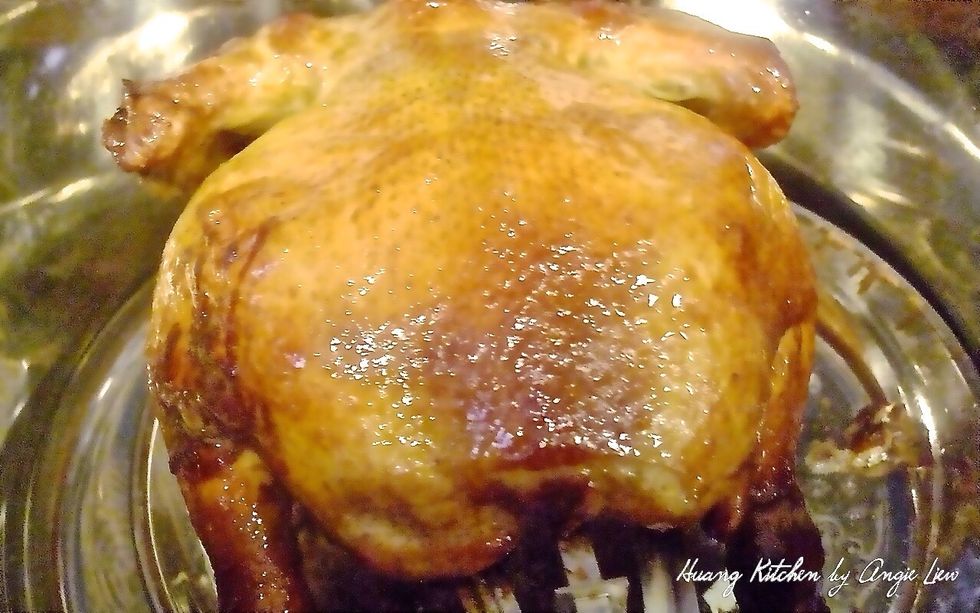 Roast the juicy chicken for 30 minutes or until the juices run clear.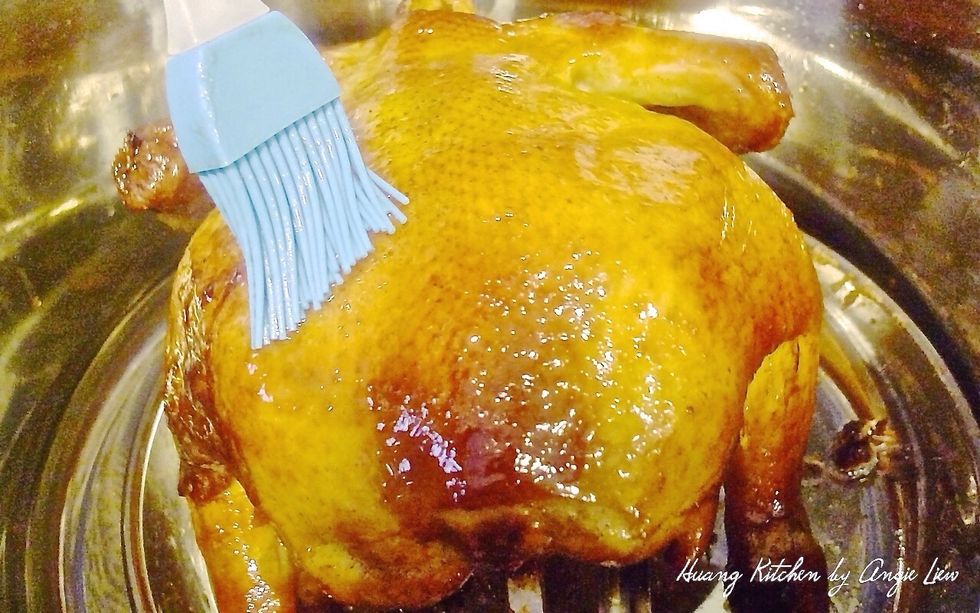 Brush a layer of honey on the skin of the chicken 5 minutes before it's ready.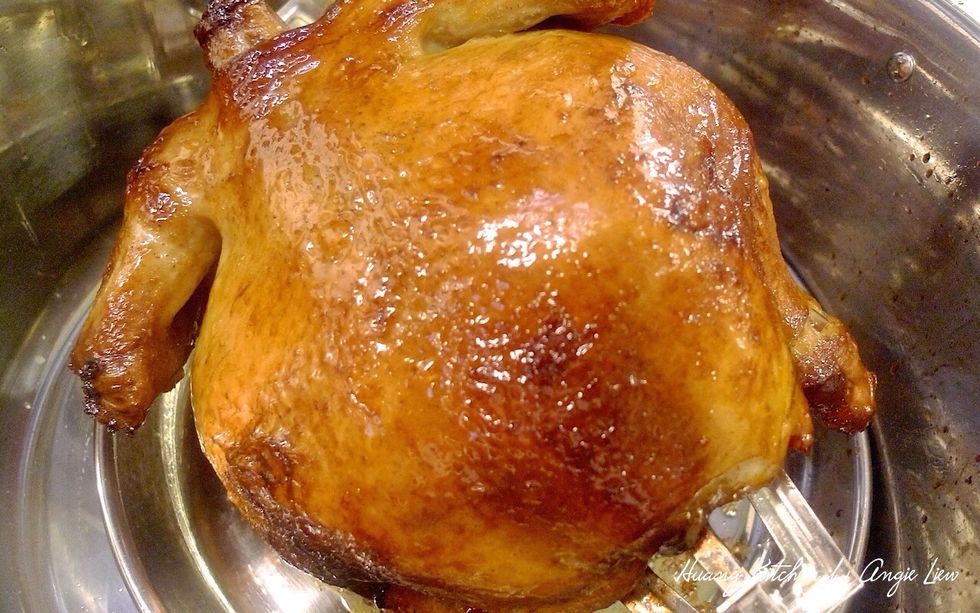 Continue roasting after applying the honey.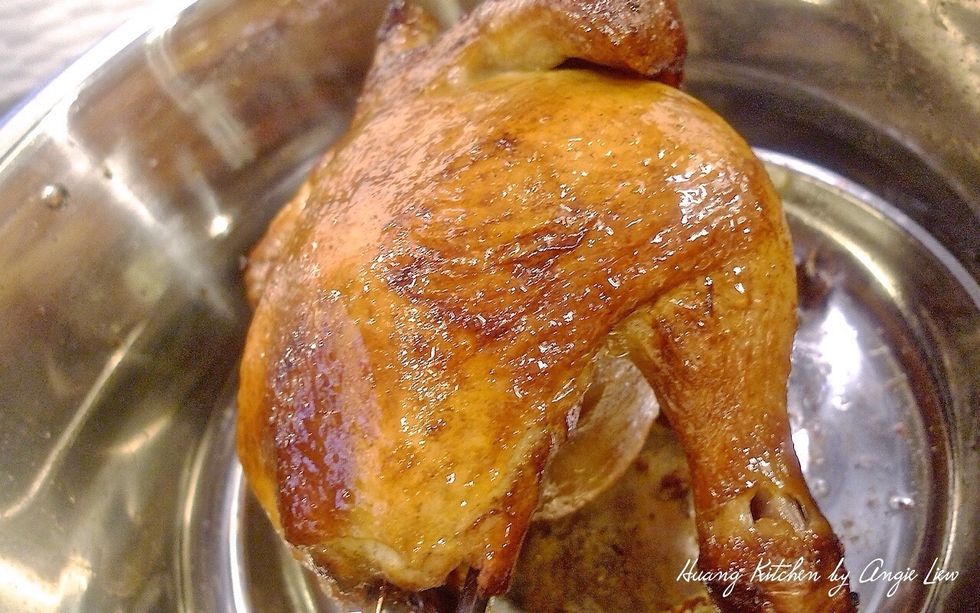 Roast till the skin of chicken turns crispy and golden brown in colour and the meat is cooked through.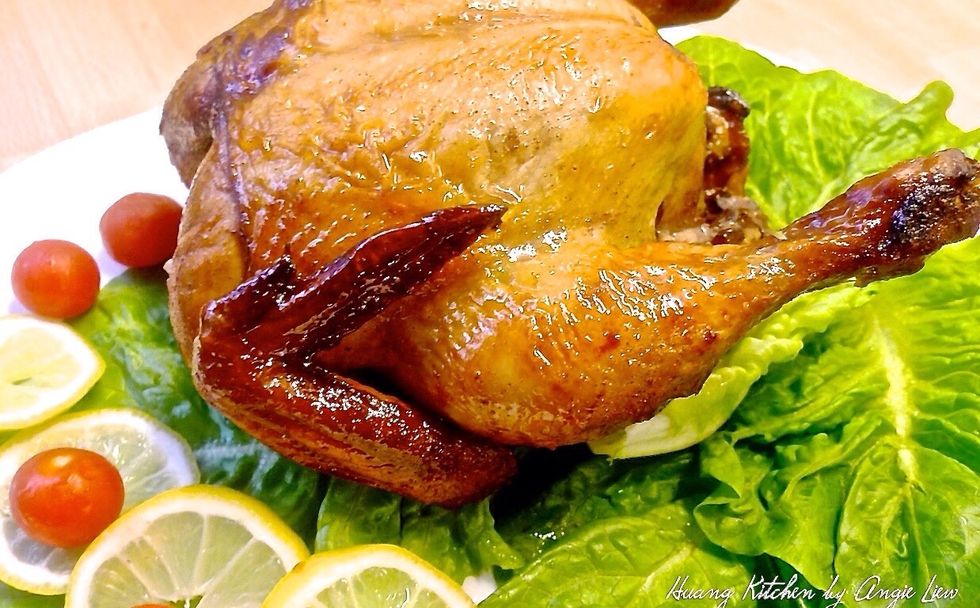 And you're done! Serve the chicken on a bed of lettuce, garnished with lemon slices and red tomatoes. For more details please access http://www.huangkitchen.com/juicy-honey-roasted-chicken SO ..ENJOY!
1.0 Whole chicken
1.0Tbsp Honey
2.0tsp Salt
2.0tsp Sugar
1.0tsp Light soy sauce
1.0tsp Dark soy sauce
1.0tsp Sesame oil
1.0tsp Chicken stock granule
1/2tsp Five spice powder
1/2tsp White pepper
Huang Kitchen
For more step-by-step recipes and cooking tips, visit my website at \nhttp://www.huangkitchen.com